-Short Attention Span Theater-
Malaysia: Jim Carrey is EVIL !!!!! But of course you already knew this...
Hat Tip: LGF


Too good to pass this one up...


'Bruce Almighty' Banned in Malaysia
Tue Jul 29,12:12 PM ET
NEW YORK - Jim Carrey (news)'s "Bruce Almighty" might join the growing list of movies that have fallen afoul of Malaysia's censors.


That's Sensors, not Censors. Islam's a pretty sensitive lot, y'know.


The government minister called for the comedy to be banned, deeming it offensive to Muslims, the BBC reported. The minister, who is responsible for religious affairs, said the theme of the movie isn't "appropriate."
No way. We've got an exclusive on the God gig. It's ours and you can't play. You can't even ask. We'll kill you, in fact, if you even talk about it and we don't like what you say. So come to beautiful Malaysia and spend your tourist dollars. "Malaysia, Truly Asia..." Yeah, right.
In the film, Carrey is challenged by God to take over the running of the world to see if he can do a better job of it. The minister says "we cannot equate ourselves with God almighty even as a joke."


Nope. Not funny. At all. Over the Top. Blasphemous. Heretic! Seize him! Kill Him!


The predominantly Muslim country has a track record of banning American films, or censoring scenes on moral or religious grounds.


Yup. Dr. Mahatickhead was pretty tough on anything that was beyond him. That would include almost everything. A "Dr" of Indefensible Opinions, methinks.


Films outlawed in Malaysia include "Daredevil," "Austin Powers: The Spy Who Shagged Me," and "Zoolander."


Others prolly include Rome & Juliet, A Man For All Seasons, The Wind & The Lion, and The Mouse That Roared. In the first three he just didn't "get it" - and that last one hit a little close to home...
Posted by: PD || 07/30/2003 2:25:38 PM || Comments || Link || E-Mail|| [344 views] Top|| File under:
British Museum Returns Aboriginal Skulls
A British museum on Tuesday gave four Australian Aboriginal skulls collected a century ago to the communities from which they came.


"Right. 'ere we 'ave the skulls: Galloway, Moore, Penn, and this nasty brute 'ere is Redgreave."


A delegation of Aboriginal elders accepted the remains of their ancestors during a ceremony at the Manchester Museum in northwest England. The University of Manchester and the Foundation for Aboriginal and Islander Research Action (FAIRA), had earlier agreed the repatriation of the skulls, removed from Australia during colonial times. ``This will end the practice of scientific investigations and maintaining Aboriginal ancestors in cardboard boxes, plastic bags and vaults in museums,'' said Bob Weatherall from FAIRA. Major Sumner, a traditional custodian from the Ngarrindjeri nation in South Australia, said: ``The torment is ended, we now put an end to the torment.'' The elders will return the remains to their traditional homelands in the state of Victoria.


Apologies and respects to the Aboriginal tribes: no way would I saddle them with idiotarians like the ones I named!
Posted by: Steve White || 07/30/2003 12:23:32 AM || Comments || Link || E-Mail|| [457 views] Top|| File under:
Afghanistan
Tajik warlord rejects peace plan
Afghan Tajik warlord General Atta Mohammad has rejected a plan by his rival, ethnic Uzbek Deputy Defence Minister Abdul Rashid Dostam, to bring peace and security to troubled northern Afghanistan. Following a recent meeting with US Major General John Vines, commander of the US-led coalition in Afghanistan, Dostam presented his plan to President Hamid Karzai calling for the removal from Mazar-i-Sharif of troops loyal to both warlords. Former communist General Dostam, head of the Uzbek Jumbesh militia, and Mohammad, chief of the Tajik Jamiat force, have been vying with a third ethnic Hazara militia Hezb-i Wahdat for control of the main northern city, the capital of Balkh province.


Three way gang war.


Dostam also suggested replacing the governor of Balkh with a neutral person chosen by Kabul without links to any of the three groups whose clashes in recent months have left an estimated 66 dead in the region since April, according to the United Nations.


That couldn't work, it makes too much sense


"I am the commander of the 7th corps and I will take care of security in Mazar," Mohammad said on local television late Tuesday. "The 7th corps will stay in Mazar. I am head of Balkh province. Without me, no one can change the governor of Balkh."


"I'm in charge here, so butt out!"


Meanwhile a Jamiat commander was killed and two of his bodyguards wounded in a clash with Jumbesh forces Tuesday evening in Dar-i-Suf district of neighbouring Samangan province, 50 kilometres (31 miles) south of Mazar, said Ahmad Khan, commander of Samangan army 19th corps.


Somebody will be calling for Dire Revenge(tm).


Earlier this month the central government said it would clear armed factions from Mazar. Britain has just opened a provincial reconstruction team (PRT) with some 70 troops in Mazar that is intended to help improve security. The US-led PRT concept is a civil-military programme aimed to improve security, help with reconstruction and extend the reach of President Karzai's government beyond Kabul.


Good luck, you'll need it.
Posted by: Steve || 07/30/2003 4:06:03 PM || Comments || Link || E-Mail|| [499 views] Top|| File under:
Pakistan, Afghanistan to use satellite to end border dispute
Pakistan and Afghanistan have agreed to use the global positioning system (GPS) under the US aegis to work out coordinates with the help of satellites and match it with maps to sort out their border dispute along the tribal region dividing the two countries, reports said Wednesday. The decision to use GPS technology was reached at a technical committee meeting of senior military officers of Pakistan, Afghanistan and the United States that visited the three disputed sites along the Mohmand tribal region yesterday, according to the Dawn newspaper. The tripartite technical committee, including three military officers from Afghanistan, two military officers each from the United States forces and the Pakistan Army flew into Peshawar to discuss the border dispute that led to recent skirmishes between the two neighboring countries in recent weeks. "The GPS technology is being used to work out the coordinates through satellites and match the findings with maps on the ground to see if there has been any intrusion as alleged," an official said. "The Afghans had brought the Russian maps of the Pakistan-Afghanistan border; the Americans had their own maps and we gave them ours," he added.


The three sets of maps most likely showed three different border locations. Work out the differences and paint a line on the ground.


The technical committee was told that Pakistani forces had not crossed the border. "In fact, we are minus one kilometer from the zero-line," the official maintained.


"It just depends on which zero-line you're talking about"


"This is not a complicated or difficult issue. This is purely a technical matter. If the committee concludes that our forces have strayed into the Afghan territory, we will pull them back. If there is any misunderstanding, we are willing to remove this and make adjustments.


"Gonna move that border so we didn't cross it."


Afghan President Hamid Karzai earlier this week reiterated his claim that Pakistani troops had intruded about 600 meters into Afghan territory but backed down from Afghanistan's earlier assertion that forces from the neighbouring country had moved 40 kilometers inside Afghanistan.


After the border is fixed, can we just shoot anyone who sticks their turban across?
Posted by: Steve || 07/30/2003 11:14:12 AM || Comments || Link || E-Mail|| [315 views] Top|| File under:
Foreign NGOs banned on Pak-Afghan border
In a significant move some relief and welfare organisations funded by foreign countries have been asked to stop their work in areas along the Pak-Afghan border, near Sadda in Kurram Agency. Reliable sources said yesterday that the relief organisations had been functioning on both sides of the border, in Pakistan's Kurram Agency and in Shehr-e-Nau in Afghanistan and are suspected to be having links with the

Taleban

militia and

Al Qaeda

network.


Oh, dear! I am so surprised!
Posted by: Fred Pruitt || 07/30/2003 00:40 || Comments || Link || E-Mail|| [314 views] Top|| File under:
Arabia
Commit Murder in Soddy, Get 2-4 Years
Hat tip: the Corner


An 18-year-old maid has died as a result of severe burns inflicted by her employers, Al-Madinah reported. The woman of the house poured scalding water on the maid because she could not understand Arabic, the paper said, while the husband tied her up. Both husband and wife are teachers. When the maid's condition worsened following the assault, the woman took the maid to her mother's house with the intention of having her deported for failure to fulfill her contractual obligations. The mother attempted to treat the maid with aspirin, but the girl, of Asian nationality, succumbed to her injuries soon after, the paper said. A court sentenced the husband to four years and the wife to two years in jail. The wife's mother will receive 80 lashes for conspiring to conceal the crime.


Four whole years for scalding someone to death. That's justice.
Posted by: Dar || 07/30/2003 3:17:48 PM || Comments || Link || E-Mail|| [462 views] Top|| File under:
Saudi pro-reform journalist banned
An outspoken pro-reform journalist yesterday alleged that the Saudi government had banned him from writing, in the latest round of a battle between hardliners and liberals in the kingdom. "I got notification from Okaz (newspaper) the other day. It said they were told by the Ministry of Information that I could no longer write in the paper," Hussein Shobokshi told Reuters by phone. "I think it's the last article, where I talked about my vision for the country," the political analyst, who presents a show on Al Arabiya satellite channel, said. Shobokshi wrote in Okaz, where he penned a weekly column, that he dreamed of a day when Saudis voted in elections, debated human rights and women could drive — topics which have alarmed the kingdom's religious establishment.


You know how it goes. First the elections, then human rights, then women driving. Next thing you know, they're laughing and singing and telling jokes instead of going to the mosque...

The religious authorities fear that domestic and foreign pressure is mounting to limit their influence and secularise the state. It is not the first time authorities have clashed with journalists and writers. In May, the government fired Jamal Khashoggi from his position as editor-in-chief of the daily Al Watan, which the prominent writer tried to turn into a champion of reform.


That's a sure-fire way to get fired...

Another Islamic reformer said yesterday that the Mufti Sheikh Abdulaziz bin Abdullah Al Sheikh, the kingdom's top cleric, had this month banned his views from another paper. "He asked to see a copy of an interview the paper had done with me in advance, then he asked the paper not to publish it," Abdelaziz Al Qasim told Reuters. "The Mufti considered my opinions to be criticism of Wahhabism," said Qasim, a former Islamic law judge.
Posted by: Fred Pruitt || 07/30/2003 01:13 || Comments || Link || E-Mail|| [297 views] Top|| File under:
We Are All on Side of Right — Nayef
The seventh militant who was injured in a shootout with security forces in Al-Qasim on Monday was discharged from King Fahd Specialist Hospital and handed over to police while funeral prayers were held at the Mosque of Custodian of the Two Holy Mosques for two victims of the incident here yesterday. The militant, who sustained minor injuries to his hand in the firing, has been identified as Ibrahim Obaidallah Al-Harbi, Arab News learned yesterday.


Wonder if he was related to the cop who was killed in the same shootout?

Security officials have intensified their presence around the farm where the terror suspects were hiding. Police have also arrested for questioning the owner of the farm, who was absent from the scene at the time of the shootout. Interior Minister Prince Nayef yesterday paid a short visit to Al-Qasim. The prince met with the region's dignitaries, government officials and security commanders and conveyed the condolences of the Saudi leadership to the families of the dead officers, who he said were martyrs who died defending their country. He reiterated the government had full confidence in the people of the region. "We are all responsible for not taking care of our youth and how they think and where they are heading," he said and expressed regret over errant youth who hold ideas that have nothing to do with Islam.


But are still somehow thoroughly rooted in Islam...

"We are all on the side of right. We will defend this religion (Islam) and hold fast to Shariah and apply it in every aspect of our life. We shouldn't be affected by what comes from a group of people from this country who have been misled and who carry evil thoughts that have been planted in their minds. These people think they are serving Islam, but what they are doing has nothing to do with Islam. A Muslim never kills another Muslim and Islam protects human lives. Islam even protects trees from being destroyed," the prince added.

Posted by: Fred Pruitt || 07/30/2003 01:03 || Comments || Link || E-Mail|| [315 views] Top|| File under:
Saudi militants trained in Al Qaeda camps: Minister
Six Muslim militants killed on Monday in the latest Saudi security sweep were trained in

Al Qaeda

camps, Saudi Arabia's interior minister said in comments published on Tuesday.


Comes as a surprise, doesn't it?

"Most of them received their military training in Al Qaeda camps in Afghanistan and a small number perhaps were trained on farms and the like inside the country," Prince Nayef was quoted as saying in the London-based Saudi-owned daily Asharq al-Awsat. "Most of the evidence points to them being connected to the terrorists who were arrested in Mecca," he said, referring to clashes in the Muslim holy city of Mecca last month.
Posted by: Fred Pruitt || 07/30/2003 00:43 || Comments || Link || E-Mail|| [293 views] Top|| File under:
The Anti-American and Antisemitic Writings of Saudi Prince Amr Muhammad Al-Faysal
This is the voice of the Saudi Arabia that wants to dominate the world. These are the articles in the Arab News that don't appear in the English language version. The attitudes expressed here inform us why they thought they could attack us with impunity. I'm glad that George Bush is teaching them differently. From MEMRI.


[Writing about the killing of Uday and Qusay.]

"I was appalled. I have said it before (not in this publication) and I say it again: Western, and especially U.S. , military doctrine is incapable of achieving victory. It took a 50:1 ratio (I am ignoring the helicopters, etc.) of crack (at least that's what the Americans call them) troops five hours to kill the three men and a boy who were hiding, not in a heavily fortified bunker, but in a simple villa. What a disgrace!"

"In addition, they were not even trying to capture them alive. If they had been, maybe it would have taken them a week. Had these been Saudi troops I would have urged that they be court-martialed for sheer colossal incompetence and cowardice. We must learn from this that U.S. military strategy, doctrine, tactics, and whatever else you can think of, have reached a point of total bankruptcy. They are simply incapable of fighting real battles against real people who do not roll over and play dead on cue."

"Therefore it is incumbent on us to avoid being influenced by their bankrupt military thinking and to start using our own common sense and to learn from people who have a proven track record of success in modern warfare. I would like to suggest learning military arts from such people as the Vietnamese, who proved beyond a shadow of doubt their military superiority over the U.S. despite the latter's almighty bluster and fancy hardware (how the Americans love their toys)."

"The Chinese also have a thing or two to teach us. Do not forget that they fought the U.S. and its allies (another coalition of the willing) to a standstill in Korea at a time when the U.S. was at its mightiest militarily and economically. China at the time was a Third World country which had just come through a massive civil war. The East, brothers and sisters, is where we should look. Forget about the West, for they are finished."

Read it all. Remember the name. Those the gods wish to destroy, they first fill with hubris.
Posted by: 11A5S || 07/30/2003 12:15:52 AM || Comments || Link || E-Mail|| [504 views] Top|| File under:
Down Under
Howard NOT an uberdictator after all!
PUBLIC servants were not brow-beaten into holding back intelligence information on Iraq's weapons of mass destruction program before the Iraq war, public service chief Peter Shergold said today. Before the war, Prime Minister John Howard said in a speech that Iraq had sought to import uranium from Niger. It has since emerged a key government intelligence agency, the

Office of National Assessments

(ONA), had received information before the speech that the claims were false, but did not tell the Prime Minister.


i guess they had to weigh up those claims against counter claims and non-related evidence that actually supported the thesis and was valid and verified


Dr Shergold, the head of the Department of Prime Minister and Cabinet, said government agencies, including the ONA, had been consulted by the Prime Minister's department before Mr Howard gave his speech on Iraq's weapons capacity. "There was this very strong flow of information," Dr Shergold told ABC radio. "And yet the media have been writing as if that is not the case, as if what you see is a cowed public service not being able to get its advice across – it's just wrong."


NO! our media isn't BIASED or anything is it? I mean, it seems so fair when SBS and the ABC persistently blame America for all their terrible genocidal capitalist globalisation world-domination policies...


While not wanting to comment on why the ONA did not tell Mr Howard the Niger uranium claims had been discredited, Dr Shergold said it was often difficult for government agencies to verify the credibility of intelligence reports.


Either that, or it hadn't actually been discredited...

"Intelligence, I've discovered in my time in this department, is a remarkably difficult area," Dr Shergold said. "It is every bit as much art as it is science."


so you mean just because the intelligence agencies didn't tell us 100% certainty about 911 and the Bali Bombing ahead of time, it doesn't mean it is all a conspiracy and that the US and Israel and ASIO really planned it all along as an excuse to wage war on the Arabs????


Dr Shergold said some people believed public servants were too scared to give ministers advice they might not want to hear. "I've got to say it's absolute balderdash and poppycock," Dr Shergold said.


And I've got to agree with you. Thankyou Dr Shergold. Unfortunately, though, as the WHISTLEBLOWER, he will now likely be ostracised and forced out of the public service
Posted by: Anon1 || 07/30/2003 4:49:36 AM || Comments || Link || E-Mail|| [314 views] Top|| File under:
Police close in on most wanted Aussie terror suspects
Indonesian police are piecing together the 10-year journey of Islamic extremist Abdul Rahim Ayub — Australia's most wanted terrorist suspect — with investigators now showing pictures of him to Bali bombing suspects in the hope of making arrests. The photos of Ayub and his twin brother, Abdur Rahman Ayub, are believed to have been seized either in recent Indonesian police raids or in swoops conducted by ASIO and the Australian Federal Police on Ayub's Perth home. But Ayub — alleged to be the chief of Australia's embryonic JI cell — had already fled his home in the suburb of Thornlie, leaving on October 15 to attend a JI leaders' summit on October 17 in a remote Indonesian village. On the run, he is known to have attended another JI meeting in Indonesia last April.

The pivotal role played by the Ayub brothers in JI's expansion plans emerged only last week in testimony at a Bali bombing trial. Last Wednesday, prosecutors questioned

Idris

, the Afghan-trained fighter who escorted two suicide bombers to Jalan Legian on October 12. Idris said he was sworn in by a top JI boss, Abdul Rohim, in 1993 at the Ngruki Islamic school in Solo, central Java. After his testimony, Indonesian police showed Idris a picture of Ayub, but he could not say with certainty that he recognised the photograph. The AFP and ASIO have been frantically seeking to establish the veracity of the claims, which suggest JI may have made more significant progress in Perth and Sydney than initially believed. However, his possible sponsorship of some of the Bali bombing suspects has raised new questions on the extent to which terrorists have infiltrated Australia — and whether sleeper cells have been established.

In a summary of Idris's confession, read by the Herald, he nominates a man called Abdul Rohim Toyib as the JI leader who presided at the ceremony, which commits members to perform jihad in retaliation for the suppression of Muslim followers across the world. Idris went on to tell police Toyib later went to Australia to set up a mantiqi, one of four chapters of JI throughout South-East Asia. It is now believed Toyib is an alias used by Ayub. He first settled in Sydney in 1997, and attempted — with the blessing of JI's spiritual leader, Abu Bakar Bashir — to take control of a mosque at Dee Why, on Sydney's northern beaches. Those efforts failed and Ayub moved to Perth. His brother, Abdur Rahman, was deported in 1999 after an attempt to seek refugee status.
Posted by: Paul Moloney || 07/30/2003 1:36:25 AM || Comments || Link || E-Mail|| [323 views] Top|| File under:
Solomons intervention force head to meet militia leaders
The head of the Australian-led intervention force in Solomon Islands, Nick Warner, will fly to the province of Malaita today. He will meet with the leaders of the militia group that virtually controlled the capital for the past three years. Three founders of the Malaita force said they did not want to fight the intervention force. One of them, Jimmy Rasta, said they wanted to meet with Nick Warner on Malaita and that they would be prepared to give up their guns if he could grant them a 30-day gun amnesty.


"Jimmy Rasta"? The Solomons are that close to Jamaica?

Mr Warner says he will be flying to Malaita tomorrow. "I think that we have set up a meeting with Jimmy Rasta and his colleagues for [Wednesday] and there will certainly be a meeting with the Premier, church leaders, community leaders and chief," he said. Mr Warner says he is still discussing the whole amnesty issue with the Solomon Islands government.
Posted by: Fred Pruitt || 07/30/2003 00:09 || Comments || Link || E-Mail|| [314 views] Top|| File under:
Europe
Belgium Shuts Book on Controversial War Crimes Law
President Bush and British Prime Minister Tony Blair will be able to visit Brussels without fear of arrest after Belgium voted to scrap a controversial war crimes law under strong U.S. pressure.


wanted that NATO thing after all, huh?


A large majority of the lower house of parliament passed a bill late Tuesday quashing the universal jurisdiction law, under which cases were launched against Bush, Blair and Israeli Prime Minister Ariel Sharon. The law soured diplomatic relations between Brussels and Washington after complaints were filed against high-ranking U.S. officials on allegations of war crimes during the war in Iraq. That prompted Defense Secretary Donald Rumsfeld last month to suspend funding of a planned new NATO headquarters building. The senate has to approve the bill Friday before it takes effect, but that is seen as a formality.


Go ahead and approve. Maybe they'll remember...

The 1993 law gave Belgian courts the power to try war crimes cases no matter where the alleged offences were committed and regardless of the victim's or perpetrator's nationality.


Because we are your Moral Betters™...ask the Congo


Courts have been flooded in the past two years with cases against a number of world leaders. The decision to scotch the law followed several unsuccessful attempts to water it down. Justice Minister Laurette Onkelinx told the lower house the law had fallen victim to "abusive, even absurd use."


Coulda called that before it was even passed...

Onkelinx said last week that some 29 cases were being processed by investigating magistrates and most would now likely be canned by the Supreme Court of Appeals. Prime Minister Guy Verhofstadt said earlier this month 10 cases involving the 1994 genocide in Rwanda, plus two related to Guatemala and Chad, all involving Belgians, would continue.


That would be proper jurisdiction now, wouldn't it?


The high-profile lawsuits against Bush, Blair, Rumsfeld and U.S. General Tommy Franks, the Iraq war commander, never got as far as an examining magistrate and will be automatically dumped. "Today, Belgium certainly loses this vanguard role, but it remains one of the rare countries which has legislation penalizing crimes against international humanitarian law," Onkelinx said. Matters came to a head when Rumsfeld last month lambasted the law and warned that Washington would be reluctant to send officials to Brussels for NATO meetings. U.S. officials denied reports they were contemplating moving the 19-nation alliance headquarters, but fear of the loss of jobs, money and prestige shook the Belgian establishment.


Sounds like they're brighter than the Puerto Rican establishment, at least...

Planned new criminal law provisions will restrict the right to launch war crimes cases to Belgians or people resident in the country for at least three years at the time of the crime.
Posted by: Frank G || 07/30/2003 9:16:09 AM || Comments || Link || E-Mail|| [672 views] Top|| File under:
Turkey approves amnesty for Kurdish rebels
Turkey's parliament on Tuesday approved a new amnesty bill to encourage Kurdish rebels to lay down their arms in exchange for less severe prison terms.


I doubt that's gonna make it...

Thousands of Kurdish rebels, fighting for autonomy from Turkey, are believed to be based across the border in northern Iraq. The United States has encouraged an amnesty, saying it will help provide stability in Iraq and in the region. The bill, approved by a vote of 356-71, excludes top rebel leaders. President Ahmet Necdet Sezer must sign the law before it takes effect. "One of the visions that all of us, Turks and Americans, have for Iraq, is an Iraq that has no connection with terrorists or terrorist organizations," U.S. Undersecretary of State Marc Grossman said in an interview with CNN-Turk television broadcast Tuesday.


Concentrate on dismantling them in Iraqi territory and let the Turks deal with them inside Turkey. Ensure the twain doesn't meet by controlling the border.

Under the new measure, rebels who have not been involved in any violence will be pardoned if they surrender. Those surrendering who were involved in armed attacks will receive reduced prison terms. But they would first have to provide information about the rebel group. Under the deal, a life sentence would be reduced to nine years in prison. The government has estimated that about half of the estimated 4,500 Kurdish rebels would seek such amnesty.


Let's see how close their estimates are...

Hundreds of Kurdish rebels applied for reduced sentences under a similar amnesty in 1999, officials said. Although the amnesty mainly targets Kurdish rebels, members of other illegal leftist or Islamist organizations would also benefit, including members of

Hezbollah

, a radical Islamic group suspected of scores of killings throughout Turkey but is not linked to the Lebanon-based guerrilla group of the same name.
Posted by: Fred Pruitt || 07/30/2003 01:24 || Comments || Link || E-Mail|| [322 views] Top|| File under:
UK to face war crimes court for attrocities in Iraq
The prosecutor of the world's first permanent war crimes court will review a dossier containing allegations of human rights abuses by British troops in Iraq, the court said on Monday. Members of the

Athens Bar Association

have called on International Criminal Court (ICC) Chief Prosecutor Luis Moreno Ocampo to investigate 22 alleged incidents involving British forces in the war. The Greek lawyers handed a dossier containing 74 press reports and 13 video tapes of news reports from the war in Iraq to the prosecutor. The ICC has received around 500 complaints from 66 countries since the global court came into force in July 2002. It has not yet initiated a full investigation. Both Britain and Greece are among 91 countries which recognise and support the court. More than 100 complaints so far have concerned the US-led war in Iraq. America claims immunity from these courts which are setup to provide justice against the attrocities commited by government despite the fact that its forces have killed hundreds of innocent civilians in Iraq recently and many more in the previous attacks on different countries, not to mention the biggest war crime ever in the recorded history — the bombings of Hiroshima and Nagasaki whose after effects can still be seen in that area.


Anybody still a believer? Except for Stevey?
Posted by: Fred Pruitt || 07/30/2003 00:17 || Comments || Link || E-Mail|| [464 views] Top|| File under:
Fifth Column
Leftist BBC Rant: Are These Guys Government Funded??
Americans can see their president on television almost every day. From policy speeches to White House meetings to photo opportunities on the road with selected groups, the sight of George W Bush is anything but a rarity. But opportunities for the nation's press to question the leader are far less common. He will make comments before or after events — such as paying tribute to the late comedian Bob Hope — and he takes two questions after meeting visiting foreign leaders like Israel's Ariel Sharon. Yet the White House can let months go by without giving the press any extended opportunity to ask questions of the president.


Why, so he can be pelted with leading, liberal/leftist questions that are insulting and degrading?


Mr Bush's last news conference was on 6 March this year, 11 days before he issued Saddam Hussein with an ultimatum to leave Iraq or face invasion. Since then, there has been the war itself, growing concern about difficulties still being faced by US troops in Iraq and a row over the intelligence used to justify the attack. Other issues have also come up — Mr Bush's controversial tax cut, violence in Liberia, renewed criticism of the intelligence services who failed to stop the 11 September attacks and, most recently, allegations that the White House is trying to protect Saudi Arabia with its refusal to declassify a congressional report on those attacks.


Puh-leeeze.


News conferences offer an important mechanism for the American people to see their president answer questions on the panoply of issues facing the country. Reporters lob questions at White House spokesmen, but elements of the media have become increasingly frustrated at the lack of opportunity to hear directly from the president. On Tuesday, the influential Washington Post newspaper ran an editorial calling on Mr Bush to "Meet the Press". While not calling for the kind of monthly televised news conferences introduced by UK Prime Minister Tony Blair, the paper said even four appearances a year would be an improvement. It noted that Mr Bush had held just eight solo news conferences in his two-and-a-half years in power. At the same stage of their terms, Bill Clinton had held 33 such events and the first President Bush 61.


When the press is dominated by assholes with a left/liberal agenda, why should he put up with their garbage?


"News conferences aren't a panacea. The questions can be silly or preening or off-point," the Post noted.


"Self-serving, ill-informed, stupid, inane..."

"But news conferences offer an important mechanism for the American people to see their president answer questions on the panoply of issues facing the country. And they give the president, as he prepares for the grilling, a useful refresher course on the workings of his administration." Maybe someone in the administration heeded the Post's words, but few expect a dramatic shift in media policy from the White House. Mr Bush makes a point of learning journalists' names and some personal details about them, such as whether they have children. This allows him to have a seemingly easy rapport when he does take questions. But sometimes he also appears to become irked when reporters fail to return the bonhomie and pepper him with demands. He deflects issues he does not want to address — as any other leading politician would — but there seem to be no plans to allow more sparring with the press. At his final briefing earlier this month, former presidential spokesman Ari Fleischer defended Mr Bush's way of giving brief comments to reporters several times a week on the issue of the day. "I think some people have come to the conclusion that these grand news conferences of the past are designed for a little more theatre than they are for information. So that's the president's style," he said.


Thank you. next.



Posted by: TJ || 07/30/2003 4:21:34 PM || Comments || Link || E-Mail|| [444 views] Top|| File under:
Nevada Democrats "Speechless"
A Nevada assemblyman who mentioned that African-Americans are being served by an AIDS awareness program that targets minorities is being called a racist for stating the obvious. In an interview with the Las Vegas Review-Journal, Assemblyman Bob Beers, R-Las Vegas, reportedly dismissed a program dubbed Fighting AIDS in Our Community Today as a program "dedicated to putting condoms on gay men in the black community."

A fellow assemblyman, Democrat Kelvin Atkinson, said the comment stemmed from Beers' "racial issues. "To me it's a racist remark," Atkinson said. "It's something that shouldn't be tolerated in our district." Other assemblymen described themselves as "speechless" over the comment, even though the program's main goal is to provide outreach to the minority community and educate them in an effort to reduce the transmission of HIV.


I spend a good deal of time in Nevada and people there are, well, blunt. If Atkinson doesn't like it he should move back to Los Angeles, where he is undoubtably from. Or he should stop stirring up partisan BS — one or the other.
Posted by: Secret Master || 07/30/2003 11:00:27 AM || Comments || Link || E-Mail|| [312 views] Top|| File under:
Great White North
NDP in hot water over 'Shrub' memo
Via Drudge


Saskatchewan's plan to petition the United States to reopen borders to Canadian beef stumbled out of the gate Wednesday when an internal government document flippantly referred to U.S. President George W. Bush as "Shrub."


Freudian slip = freudian tariff


"Re: Petition to President Shrub," is the title of the memo, dated Tuesday, and sent to NDP legislature members and candidates by party researcher Ted Bowen. The memo was sent to media outlets by mistake. "Shrub is Molly Ivins' dismissive nickname for President Bush," reads the P.S.


Molly Ivins is a shrivelled bush in her own right, so I would give her that....


Shrub: The Short But Happy Political Life of George W. Bush is a 2000 book by Ivins, a Texas writer, and journalist Lou Dubose. It's a cheeky work that describes Bush as politically savvy but a shallow thinker and beholden to special interests. When contacted about the memo, Bowen, an American with a thick southern accent, insisted that referring to Bush as a shrub is common where he comes from. "In a way it's my heritage," Bowen said.
"Nobody calls anybody by their right name in Texas. Everybody has a nickname. It's the silly season. If that's news, it's news, but I should not have done it and I apologize."


Not accepted, due to lack of sincerity...

Opposition Saskatchewan Party leader Elwin Hermanson labelled the memo "idiotic" and said Premier Lorne Calvert should apologize immediately. Calvert launched the petition Tuesday before he headed for the Rolling Stones concert in Toronto as a way for Saskatchewan citizens to make a difference where politicians couldn't.


Yeah. You made a difference, alright. Fuggeddaboudit.

It was to be forwarded to Bush in the coming weeks.
Ranchers across Canada have been struggling since major exports markets were closed to Canadian beef after one case of bovine spongiform encephalopathy, or mad cow disease, was discovered in Alberta May 20. The memo is the latest high level Canadian insult to Bush and Americans that cattle industry representatives say are not helping their cause.


Do tell? Not helping? Wonder why that is?

Prime Minister Jean Chretien's former press secretary, Francoise Ducros, was forced to resign last November after being overheard calling Bush a "moron." Earlier this year, Liberal MP Carolyn Parrish was overheard saying, "Damn Americans, I hate those bastards."


How about: "Damn Canadians. They've got the government they want."
Posted by: Frank G || 07/30/2003 5:40:01 PM || Comments || Link || E-Mail|| [466 views] Top|| File under:
Sorry, No Terrorists Here
Canada's Solicitor-General would not discount the possibility yesterday that rogue elements in the RCMP passed on intelligence information to U.S. authorities leading to the arrest and deportation of an Arab-Canadian to Syria over allegations of links to al-Qaeda. Wayne Easter said he is aware the Americans are claiming the RCMP quietly asked the U.S. government to pick up Maher Arar, whom Paul Cellucci, the U.S. Ambassador to Canada, says was the target of a joint Canada-U.S. security investigation long before he was arrested in New York last September.

Mr. Arar, a Syrian-born Canadian citizen, was arrested when he arrived at New York's John F. Kennedy International Airport en route to Canada. The 32-year-old Ottawa engineer was carrying a Canadian passport when he was detained and then sent to a CIA debriefing station in Jordan before ending up in a Damascus prison. He is being held in a secret location and denied access to his family and legal counsel. Mr. Easter said senior Mounties insist there was no "official" decision to provide the United States with information that led to Mr. Arar being placed on a watch list used to screen passengers arriving in that country. "The Americans had indicated that it was RCMP and it was the RCMP who indicated to me that there was no official discussions," he said.

However, Mr. Easter did not rule out the possibility RCMP officers working the Arar case alerted U.S. law enforcement without the official approval of their superiors at RCMP headquarters. "I would hope that when an American authority is dealing with Canada that they only do it on the basis on official clearance," he said. "You could have a number of individuals claiming to speak on behalf of an agency and that is certainly not what we want, so the information that I have been provided with is that there was no official clearance or discussion on that issue with American authorities."

"It is a serious matter and that is why the Prime Minister is taking on this case with his profile," Mr. Easter said. "He certainly speaks for the government and what we want to do is ensure that there is due process of the law for a Canadian citizen." Asked whether the Canadian Security Intelligence Service provided information on Mr. Arar to the United States, Mr. Easter said: "I can't get into talking what CSIS did or didn't on that particular matter."

U.S. authorities indicated yesterday an RCMP team in charge of the Arar investigation co-operated with the United States to ensure Mr. Arar did not return to Canada. "There is a real disconnect between the Mounties on the street doing the investigations and sometimes the people at the top in terms of acknowledging the problem in Canada with sleeper cells," a U.S. official said. "From the American perspective, the RCMP is much better to work with than CSIS because CSIS is a political creature. The RCMP are cops doing their jobs. They are the guys who do the surveillance. They know the score."

In April, Mr. Cellucci told a private audience Mr. Arar was well known to Canadian law enforcement agencies and "they wouldn't be happy to see him come back to Canada." Mr. Easter did not discount Mr. Cellucci's statement but said the situation has changed now that the Prime Minister has intervened to win Mr. Arar's release. Mr. Chrétien sent a personal envoy with a letter to Bashar Assad, the Syrian President, last week asking that Mr. Arar either be charged and given legal counsel or freed and allowed to return to Canada. "The fact of the matter is that whether we did or whether we didn't [want him back], we have a responsibility to a Canadian citizen and the Prime Minister is exercising that responsibility to a Canadian citizen and to a Canadian citizen's family by doing what he is doing," Mr. Easter said. "He is pushing the case to ensure that Arar has the due process of law by Canadian standards."

Syria has not responded to the Prime Minister's letter and has yet to lay terrorism-related charges against Mr. Arar, despite promising to do so in April when Canadian officials last saw Mr. Arar in prison. Mr. Chrétien has also written to Mr. Arar's wife, Monia Mazigh, promising to fight for his repatriation to Canada. Ms. Mazigh denies her husband has ties to al-Qaeda or any terrorist group. She has expressed concern that Canadian law enforcement agencies abused her husband's civil rights, although she has not yet filed a protest with the agencies that act as the public watchdog for the RCMP and CSIS.
Posted by: john || 07/30/2003 3:29:03 PM || Comments || Link || E-Mail|| [330 views] Top|| File under:
India-Pakistan
Violence in Pakistani tribal town on Afghan border
Pakistani authorities imposed a round-the-clock curfew in the northwestern tribal town of Parachinar overnight after violence erupted over the death of man shot by police. "An unruly mob of some 2,500 attacked government offices, destroyed records, looted some shops and set on fire official vehicles on Monday" a security official told AFP.


Sounds very, ummm... Islamic.

Parachinar, in the semi-autonomous Kurram region bordering Afghanistan, has been put under an indefinite curfew and people have been asked not to leave their homes. Residents told AFP by telephone that police and paramilitary troops were patrolling in the area. Officials said the trouble erupted when troops from the local Kurram militia signaled a pick-up truck for "routine" checking but its driver sped away. The militiamen chasing the vehicle opened fire which resulted in the death of the driver on spot. When his body reached Parachinar, angry residents took to the streets and attacked government buildings.


Must have been a favorite turban...

The authorities summoned troops to quell violence and the situation is now "under control," they said,adding that more than 20 people responsible for the incident have been rounded up.


Wonder how many of them are clerg?

Residents said troops also detained several people for violating the curfew. Pakistan has tightened security along its northwestern border and recently additional check posts have been set up to block possible infiltration of suspected Taliban and al-Qaeda fugitives from neighbouring Afghanistan.
Posted by: Fred Pruitt || 07/30/2003 00:37 || Comments || Link || E-Mail|| [305 views] Top|| File under:
1 killed, 5 injured in Pakistan suicide bomb
Followup to yesterday's article, even though we could have guessed the details...
One person was killed and another five injured on Monday in a suicide bomb attack by terrorists near a Shia Imam Bargah in Jhang, Pakistan. Two Afghans were seen fleeing the scene in Mohallah Jogianwala on a motorcycle rickshaw moments before the bomb went off. Another Afghan killed in the blast, was carrying the bomb. After searching the dead body, the police found that the dead man was wearing two Shalwars and two underwears, which made him highly suspicious, officials said.


Did they get suspicious before or after he exploded?

The motorcycle rickshaw on which two of the terrorists fled was taken into custody later. The rickshaw driver told the police that the slightly injured Afghans got off his rickshaw near the Fawara Chowk. The area was cordoned off by the police who searched all the hotels in the vicinity, but could not find the suspects. Mohallah Jogianwala is adjacent to Mohallah Sultanwala where Sipah-e-Sahaba Pakistan, one of the country's most militant Wahabi groups, has its headquarters. The area is popular among Afghans who are often seen renting shops for short periods. The Sipah e Sahaba and Lashkar-e-Jhangavi both had their terrorist training camps in Afghanistan during the Taliban rule in that country.
Posted by: Fred Pruitt || 07/30/2003 00:24 || Comments || Link || E-Mail|| [300 views] Top|| File under:
Iraq
Seven MORE Cases of Mystery Illness in IRAQ
Military trying to identify malady that killed lake area soldier

By Marsha Paxson

Lake Sun

LAKE OF THE OZARKS -- Seven more soldiers in Iraq have contracted the same puzzling illness that has killed two soldiers, including one from the lake area.

The latest cases bring the number of affected troops to 19. All have been evacuated to the same Landstuhl, Germany, hospital where Spec. Josh Neusche, 20, of Montreal was treated before he died July 12.

It is believed Neusche contracted the illness, first thought to be pneumonia, while conducting cleanup operations with the 203rd Engineer Battalion in Baghdad.

"The Army Surgeon General confirmed that three or four of the soldier's in Josh's unit are among those who got sick," Sen. Ike Skelton told the Lake Sun Tuesday. "I know Josh was stationed in Baghdad when he got sick but I still do not know what unit the second soldier (who died of the mysterious illness) was in, what his job was or where he was working when he became ill."



Hmmm...you don't suppose we got a good old case of respiratory ANTHRAX do you????



Skelton said he had not yet been told which units the sick soldiers were attached to or where they might have been before they fell ill. U.S. Army Surgeon General Lt. Gen. James Peake has ordered teams of medical experts and epidemiology specialists to retrace the soldiers' steps from the second they set foot in the Middle East.



If this was in New York City, we would have a mass panic on CNN. The interesting thing about this is he died over two weeks ago...



"They are investigating everything it could possibly be," Skelton said. "I'm confident that with medical science and the technological advances we've made, we will get some positive answers."

Skelton, who serves as the ranking Democrat of the House Armed Services Committee, contacted top officials with the Department of the Army when he first learned of Neusche's case in late June.

Neusche's family could not afford to make the trip to Germany and was told he was in a coma, dying of a flu-like ailment.

Fellow soldiers chipped in for airfare and Skelton expedited their passports and paperwork to get them to Germany in time.
When Neusche's parents arrived in Germany on July 9, the illness had already begun ravaging his muscles, liver and kidneys. Neusche died in an ambulance on the way to another hospital for dialysis.



Muscular Atrophy, Liver and Kidney Failure.......Any of you guys out there know your infectious diseases?




Posted by: SOG475 || 07/30/2003 10:22:57 PM || Comments || Link || E-Mail|| [515 views] Top|| File under:
US says foreign fighters involved in resistance attacks
In Pakistan, Geo-TV aired an interview with Gen. Richard Myers, chairman of the U.S. Joint Chiefs of Staff, in which he again raised U.S. concerns about foreign fighters among the resistance cell in Iraq. "Certainly we know that there are foreign fighters that have flowed in through Syria, and in fact, 80 of them were engaged several weeks ago in a training camp, and they were not Iraqis," Myers said.


The "engaged" and "they were not Iraqis" statement leads me to believe they are now taking a dirt nap.


On Tuesday, the US Deputy Secretary of State Richard Armitage said that there were "some indications" that Lebanon's Hizbullah may be trying "to harm our interests in an already confused situation" in Iraq. He did not offer any specifics but said foreign fighters from Saudi Arabia, Jordan, Pakistan and Syria had been involved in armed attacks against US forces in Iraq.


Since you can't tell nationality from DNA, I'd guess they are finding ID cards on the bodies and taking prisoners. Somebody is making a list.
Posted by: Steve || 07/30/2003 10:18:30 AM || Comments || Link || E-Mail|| [311 views] Top|| File under:
Report: Saddam wearing explosive belt
The ousted Iraqi president, Saddam Hussein, is wearing an explosive belt and plans to activate it when he feels US forces are closing on him, the London-based Arabic language newspaper, AlHayat reported on Wednesday. Quoting "various Iraqi sources", the daily said Saddam has been wearing the belt, since the killing last week of his two sons, Uday and Qusay.
"See, we had to shoot him before he set off the bomb belt. That's why we couldn't take him prisoner, we wouldn't want any innocent Iraqi citizens hurt by pieces of flying Saddam."
(CENTCOM PIO practicing for the press conference after Sammy gets wacked.)
Posted by: Steve || 07/30/2003 10:06:36 AM || Comments || Link || E-Mail|| [523 views] Top|| File under:
Salam Pax in Tikrit
via instapundit - EFL - read it all
How can Saddam's family expect a proper burial for their sons, when they have denied thousands of others?
The Guardian
I can not really say it was very wise to go to Tikrit with foreigners two days after the death of Uday and Qusay was confirmed. They are not very friendly up there in Saddam's home town at the best of times, and now they border on the hostile. I am now Salam "the spy" Pax in Aujah.

That village is the weirdest of places, it is like a ghost town. I had never been there before and although they tell you it is a village, there is nothing village-y about it. The streets are better than the streets of downtown Baghdad and the houses are huge. Did you know that Aujah in Arabic means "the twisted one"? That was the unspoken joke: how is he going to straighten up his act when he comes from a place called Twisted?

His actual birthplace is a small mud hut. It had fallen down and Saddam had it rebuilt in brick, then covered with mud. The funny thing is that there is an American army base right beside it and they had no idea what that "tool shed" was. They just told us that they have been here for a long time and nobody gave them that piece of information. Well, I bet there is a lot they are not telling you about.

The question in Aujah now is how the family is going to get the bodies back "to bury them properly". Someone in Baghdad later told me that proper burial for these two is to dig a hole somewhere in the desert and have the family look for them for years. How can they expect a proper burial for people who have denied it for hundreds of thousands? I know, we need to start dropping the hate and concentrating on our future.
Posted by: Frank G || 07/30/2003 9:20:53 AM || Comments || Link || E-Mail|| [312 views] Top|| File under:
Iraqi resistance takes on a new face
Away from the chaos and anarchy of other parts of Iraq, in relatively peaceful Sulaimaniya, experts are assessing the possible consequences of the death of Uday and Qusay on the four facets of resistance in the country. The groups are:
Different groups from among the ranks of the Ba'ath Party who have formed small pockets. They are well coordinated and well equipped, with rocket-propelled grenades and small missile launchers. They are spread all over the north of Iraq (aka the Arabian belt) and target US convoys and installations in particular.


Small pockets of Arab tribes who have been left out of the current interim setup and who see no hope of ever being represented. They are not well organized and launch random attacks on US forces.


A few thousand Arabs who arrived in Iraq before the US-led invasion who have joined hands with different resistance groups. They include Afghans.


Independent groups of gangsters who have taken advantage of the lawless situation in the country to establish fiefdoms, especially in the regions of Khals and Kirkuk in the north. They also randomly attack US troops.
Those in the first group - Baath Party stalwarts - would clearly have been jolted by the deaths of their two main coordinators. This leaves only Saddam himself - wherever he might be - as the only real binding force for the remnants of the party, and it would be difficult for him to single-handedly manipulate events without the help of his two trusted lieutenants. Coincidentally (or not?), an audio tape purportedly from Saddam urged Iraqis on Wednesday to fight US forces, saying that the war was not over. "Our will will not surrender and won't be defeated. The battle is not over yet," the tape, addressing the Iraqi armed forces, said. It was aired by Dubai-based al-Arabiya television, and dated July 20, two days before the death of his sons. Nevertheless, this element of the Iraqi resistance faces possible disintegration, or at least a serious loss in capabilities. The fact that Saddam was not with his sons at their death is not surprising. Throughout his bloody dictatorship he adopted a separate strategy for himself, including his own hideouts, and he was a past master at covering his trail and keeping his whereabouts a secret. Thus, even though a number of former colleagues close to him have been arrested by US authorities, they have not been able to provide information on his hideouts.

The resistance of the Arab tribes in the northern belt, meanwhile, is gradually changing shape. Virtually every day there is a declaration from a new Islamic group calling for jihad against US forces. These groups are, in fact, drawn from the tribes, who are attempting to give their struggle an ideological touch and broaden their influence. Their position, nevertheless, is in a state of flux, and while they are a force at present, they would need to become more organized in the future.

The foreign Arab fighters are essentially a volunteer force totally dependent on their local allies for support, and for them it will likely be a case of united they stand, divided they fall once the going gets a bit tougher.

Similarly, if the US forces fail to develop a strategy to set up a strong indigenous political system, the gangsters and looters are likely to elevate themselves as warlords - much like in Afghanistan - and they may develop links to militant groups fighting against the US for reasons of expediency.
Posted by: Fred Pruitt || 07/30/2003 01:20 || Comments || Link || E-Mail|| [333 views] Top|| File under:
Poland, U.S. Agree on Iraq Peacekeepers
The United States has agreed to provide transportation and other support for 9,000 Polish peacekeepers heading to Iraq, an official said Tuesday. The agreement was signed by Poland's Deputy Defense Minister Janusz Zemke and the U.S. Defense Department's comptroller, Dov Zakheim, last week, said Col. Eugeniusz Mleczak, a Defense Ministry spokesman. Mleczak said the U.S. agreed to provide airlifts for most of the 9,000-person unit to Iraq, additional equipment, camp construction, and medical care and food. The spokesman did not disclose the value of the support. Poland's government has said it can afford only one-third of the Iraq mission's annual cost of $90 million. Poland was a staunch ally of the Bush administration's effort to oust Saddam Hussein, contributing some 200 troops to the war. The Polish mission is scheduled to start in September. Ukraine, Spain, Bulgaria, Norway and Denmark are among more than 20 nations that will have troops in the Polish sector.


Cheap at twice the price. Welcome aboard, Stosh!
Posted by: Steve White || 07/30/2003 12:19:25 AM || Comments || Link || E-Mail|| [323 views] Top|| File under:
Southeast Asia
Troops nab 6 Abu Sayyaf rebels
Soldiers have captured six members of the Abu Sayyaf kidnap-for-ransom gang in a raid on a coastal town in Mindanao, the military said Wednesday. The rebels were preparing to escape aboard a motorboat when they were apprehended by soldiers near the villages of Kraan and Libua in the town of Palimbang late Tuesday, it said. They were later taken to an army headquarters for interrogation, the military said, without giving further details.


Looks like somebody is still on duty over there. Good work, guys.
Posted by: Steve || 07/30/2003 3:37:31 PM || Comments || Link || E-Mail|| [304 views] Top|| File under:
Bush signs new Myanmar sanctions
President George W. Bush on Monday imposed tough new sanctions on Myanmar's crippled economy, vowing Americans would not desert opposition leader Aung San Suu Kyi in her struggle for democracy. Bush signed the Burmese Freedom and Democracy Act of 2003, which garnered huge majorities in the House of Representatives and the Senate two weeks ago. "The world must make clear, through word and deed, that the people of Burma, like people everywhere, deserve to live in dignity and freedom, under leaders of their own choosing," said Bush in a statement.


They've only been ticking along like this for the past fifty years or so. I think juntas have become a Burmese tradition...

He said the move was a "clear signal" to Myanmar's generals that they must release Aung San Suu Kyi, arrested in May, and move towards democracy." The sanctions, which go into force in a month, include a ban on all imports from Myanmar, and are aimed especially at the crucial textiles trade in an economy teetering on the brink of collapse. "By denying these rulers the hard currency they use to fund their repression, we are providing strong incentives for democratic change and human rights in Burma," Bush said.


I don't think Burma exports anything else but textiles, except for a bit of tin and a lot of opium...

Meanwhile, Red Cross officials, allowed to meet Myanmar pro-democracy leader Aung San Suu Kyi for the first time since her detention two months ago, said on Tuesday she was in good health and high spirits. International Committee of the Red Cross (ICRC) officials had been trying to meet the 58-year-old Nobel Peace laureate since she was detained on May 30 after a bloody clash between her supporters and a pro-junta group. "I and one of my colleagues met her at where she was kept yesterday morning," the ICRC's representative in Myanmar, Michel Ducreaux, told Reuters on Tuesday.
Posted by: Fred Pruitt || 07/30/2003 00:52 || Comments || Link || E-Mail|| [324 views] Top|| File under:
Home Front
Gun dealer sues widow for legal fees
Maybe this will change a few minds?
WEST PALM BEACH, Fla. - A gun distributor that won a lawsuit brought by the widow of slain Lake Worth teacher

Barry Grunow

wants her to pay its legal fees but won't go after her personal assets.


(Vindictive and Compassionate)


The Valor Corp. is suing Pam Grunow as a representative of her husband's estate, the gun dealer's attorney Tom Warner said Friday. The company says it is entitled to recover legal costs because Grunow lost her lawsuit accusing the Broward County company of being responsible for her husband's death. Valor sold the .25-caliber handgun that Lake Worth Middle School student

Nathaniel Brazill

used to kill Barry Grunow on the last day of school in 2000.


(LEGALLY sold it to an Adult)


Brazill, who was 13 when he shot Grunow outside a classroom, stole the gun from the home of a family friend. Brazill was convicted of second-degree murder in 2001 and sentenced to 28 years in prison.


(Sounds like the Family friend should have been the target of the suit. But I guess a Gun Dealer is a bigger target.)


Pam Grunow's attorney, Rebecca Larson, said the widow was worried about losing her house if she was forced by the court to reimburse the gun company. The estate has no assets, Larson said.
(

'All I wanted was a modest out-of-court settlement.' I would have named Ms. Larson in the counter-suit. I guess it was ok for the Gun dealer to pay?)


A jury found Valor partially responsible for the teacher's death and awarded Pam Grunow and her two children $1.2 million, but Circuit Judge Jorge Labarga threw out the verdict. The lawsuit claimed the Saturday night special handgun sold by Valor was inherently defective and should be sold only with safety locks.


(I like Jorge but I can bet the Dems would block him if his name comes up in committee.)




Note: I feel for the woman's loss but someone sold her that she won some 'lawsuit sweepstakes' (Ms. Larson perhaps?). She should have sued the family that allowed that child to have access to the gun. I would take my pound of flesh out of her lawyer for this lawsuit.
Posted by: Cyber Sarge (VRWC CA Chapter) || 07/30/2003 3:39:12 PM || Comments || Link || E-Mail|| [470 views] Top|| File under:
Africa: West
Monrovians beg rebels to stay
At least 1500 Liberians held a peace rally Wednesday in Monrovia to urge rebels occupying parts of the city not to retreat until international peacekeepers arrived. They confirmed by telephone that the rally was held in the rebel-controlled Bushrod Island in the north of the Liberian capital, with estimates of the crowd ranging from 1500 to 4500.

Raymond Zarbay

, a journalist living in the area, said the marchers waved banners saying "We want peace," "We are tired of this senseless war," and "Uncle Sam must come at once." They then marched on the local head office of the Liberians United for Reconciliation and Democracy (Lurd) rebel movement, pleading them to stay on as they feared retribution by government forces.

Sekou Fofana

, Lurd deputy general secretary of civil administration [said residents] handed Lurd a memorandum saying they feared a genocide if the rebels "left them to the mercy of President Charles Taylor's forces". The residents said "the last two times we retreated, Taylor's renegade soldiers went on a violence spree, looting, raping and killing. They want us to stay until peacekeepers arrive to prevent a genocide," Fofana said, adding: "We will remain in order to protect them."


It would be nice if they could finish it themselves.


Zarbay said the show of support for Lurd was not under duress. "Some banners are saying that the deaths outside Monrovia attributed to the Lurd by the government are lies."


That wouldn't suprise anyone, although I'm sure Lurd has it's share of killings.


Lurd's Fofana, meanwhile, said his forces would keep up an offensive on two strategic bridges linking northern Monrovia to the government-controlled heart of the city and eastern districts. "We will not leave the bridges. We know Charles Taylor's men. The civilians on our side will be massacred if we leave before foreign peacekeepers come," Fofana said.


Especially now after they've begged Lurd to protect them.
Posted by: Steve || 07/30/2003 1:05:05 PM || Comments || Link || E-Mail|| [313 views] Top|| File under:
Home Front
Yes! Backers pressure Gore to run again next year
via Drudge
Former Vice-President Al Gore is coming under pressure from political supporters and friends to jump into the 2004 presidential campaign even though he ruled himself out in December.
Gore's spokesperson denied that there was any change of plans, but a former Democratic National Committee official close to Gore told The Hill he believes the former vice president may enter the Democratic primary this fall. A second Gore confidant, Steve Armistead, a local Tennessee government official, said: "I think he'd like to grit his teeth and jump back in, but I can't speak for him. I don't think he liked the medicine he got from the Supreme Court."


Truth Serum gave him a bad reaction huh?


Armistead, a good friend of Gore's for more than 40 years, said Gore has not indicated to him whether he would run. But he added: "I've had a lot of people that know him real well tell me that he ought to get back in. I hear it daily. 'He got out too soon.' 'I wish Al never got out of the race.'"


"I wish Al was in Samoa... I wish space aliens would disintegrate him..."

Talk of Gore joining the race could be a trial balloon to test the atmosphere for a 2004 White House run. Gore lost in 2000 to George W. Bush in an election finally decided by the U.S. Supreme Court.


"Selected not elected" = "We weren't able to manipulate and machinate them into picking our guy"

The former DNC official, who was active in Gore's 2000 campaign, said his prediction of another Gore campaign is based on more than a hunch. But he declined to offer specific evidence.


Hey! This time run on your national security creds? Have Hillary and Bill campaign with you? The possibilities are endless as will be the fun




"I was responsible for the creation of the United States Army..."

He believes, as other Gore confidants do, that the political climate has changed significantly since December, making Bush more vulnerable to defeat in his bid for a second term. "Things have dramatically changed since his announcement," said the official. "Bush has lied to the country, no one is articulating a foreign policy that's resonating."


Uday and Qusay are stuffed and mounted. Idi Amin's on his death bed. Chuck's about to disappear. The French are eating crow in a delicious sauce made from unsold wine...

However, Kiki McLean, Gore's spokesperson, denied the possibility that her boss would declare his candidacy, adding his name to the nine already declared candidates and automatically moving into their front ranks. "He is not a candidate for president, he's made his position known and he has no intention of changing his mind," said McLean.


"Despite his demeanor, he's bright enough to realize that he'd probably lose more states than we actually have in the Union. All the Bushies would have to do is ask people what Al would have done September 12th..."

Surveys show that Gore would have a good chance of capturing the nomination, even if he entered the race only a few months before the nation's first primary next January in New Hampshire. A Time/CNN poll conducted between May 21 and 22 showed that if Gore changed his mind and ran for president, 40 percent of Democrats and Independents who lean Democratic nationwide would vote for him. The Democratic runners-up, Sen. Joe Lieberman (Conn.), Sen. John Kerry (Mass.), and Rep. Dick Gephardt (Mo.), would each draw 7 percent of that vote. A Washington Post-ABC News poll from mid-July showed that Bush's support has dropped sharply amid growing concerns of U.S. casualties in Iraq and questions over whether the administration exaggerated Iraq's efforts to acquire weapons of mass destruction. Yet Democrats so far have failed to capitalize on Bush's potential weakness. A new poll commissioned by the centrist Democratic Leadership Council shows that the Democratic Party is losing support among white men.


That's because they generically dislike white men.

A USA Today/Gallup Poll released yesterday shows that no more than 20 percent of the voters likely to pull the Democratic lever back any of the declared candidates. The fluid situation has apparently kept a core group of Democratic fundraisers who played key roles in Gore's 2000 campaign to remain aloof from the current candidates despite being courted intensely. A former Gore campaign aide who surveyed fundraising data on politicalmoneyline.com noted that nine Gore supporters — eight of whom served as finance chairman, or deputy finance chairman at the DNC during the 2000 election — have by and large sat out of the Democratic primary. Two of the three persons who had served as finance chairmen at the DNC in 2000 have contributed to presidential candidates, but otherwise remain uninvolved. Carol Pensky has given $2,000 to Kerry and Joel Hyatt has given $2,000 to Lieberman this year. Hyatt said in an e-mail that he's too busy to become more involved. The third finance chairman, Joe Cari, has yet to give to any of the candidates. Of the fundraisers who served as deputy finance chairs at the DNC during Gore's run, Pamela Eakes has given $750 to former Vermont Gov. Howard Dean, Christopher Korge has given $2,000 to Sen. Bob Graham (D-Fla.) and Alan Kessler has given $1,500 to Lieberman. Ken Jarin and Peter Knight have yet to give. In interviews, Eakes and Kessler said they are not yet committed to a candidate. Another Gore official, who also worked on the 1996 and 2000 campaigns, said: "These folks are playing in a non-material, insignificant way. These were the top fundraisers for Gore and the party in 2000 and they are basically keeping their wallets shut and more importantly not asking their friends [and] colleagues to help with an '04 candidate."


trial balloon going up to see the reaction.
Posted by: Frank G || 07/30/2003 12:14:04 PM || Comments || Link || E-Mail|| [331 views] Top|| File under:
Davis Recall Let the Smear Begin!
I was cruising this morning through the MANY left-wing nut ball sites (they are entertaining) and I came across an article by Paul Brennan at www.ocweekly.com that really stood out. I cherry picked the best comments from the article but I encourage you to read the entire article in the left-coast version of the village voice. You can tell that the Dems/Davis are nervous by the level of venom they spew:



Bill Simon?

Everything in his life, except for his disastrous campaign for governor, was handed to him by his rich and powerful father. He should be ashamed to call himself a Republican. There's no room for a spoiled rich boy who owes everything to his daddy in the party of George W. Bush.


(Bill is NOT a charismatic person and but he ALMOST beat Davis in this last election. So he must be a threat to Emperor Davis in this next election. I like the connection ?jab? at President Bush.)





The Issa family

, on the other hand, encouraged a do-for-yourself attitude in its boys, with only one of the Issa brothers going to prison as a result. And it wasn't Darrell, who's never been in jail longer than it takes to be booked. Even so, Darrell's doing-for-himself has attracted the attention of so many police departments and insurance-fraud investigators it can sometimes be confusing to remember which allegation against him you're dismissing as unimportant.


(Darrel funded the recall effort and Comrade Brennan goes out of his way to smear Issa and his family. No mention about how Darrell turned his life around and started a successful business that made him rich. Oh my a business man that made money? He must have done I on the backs of the poor and downtrodden.





Arnold Schwarzenegger

has done something far more difficult. Arnold has taken a thick Austrian accent and the acting abilities of a robot, and parlayed those handicaps into a successful movie career playing a robot with a thick Austrian accent. How? In a word, discipline. In interviews for his latest robot-with-an-accent movie, Arnold credits his late father with instilling in him the discipline needed to succeed at any task, robot-related or otherwise. And Arnold's father, Gustav, knew discipline: say what you will about the Nazis, but they were a disciplined bunch. According to documents in the Austrian State Archives, Arnold's father wasn't just a Nazi party member; he also joined both the storm troopers and the army, reaching the rank of sergeant major in the military police. Even though Arnold says he didn't know any of this until after his father was dead, imagine the sort of discipline a Nazi MP can pass on to his son. Thanks to the recall, we might get a taste of such discipline in Sacramento.


(I knew there was something that the Davis goons had on Arnold but not sure how a fathers ?crimes? are passed on to the son? Arnold of course was a body builder and a VERY successful real estate investor. Gosh! An immigrant that made something of himself and DID NOT rely on Uncle Sam? How can this be? And yes they need some discipline in Sacramento)



So this is how the 'campaigning' will go in the golden state. Thank God that we only have to wait 70 more days. Cheers from the Peoples Republic of California.
Posted by: Cyber Sarge (VRWC CA Chapter) || 07/30/2003 11:44:30 AM || Comments || Link || E-Mail|| [479 views] Top|| File under:
U.S. Aims to Reduce Air Marshalls
The Transportation Security Administration wants to reduce the number of air marshals to save money, even as the government is warning about the possibility al-Qaida may try more suicide hijackings.


Good timing, guys.


The TSA is seeking approval from Congress to cut $104 million from the air marshal program to help offset a $900 million budget shortfall. It's unclear how many of the estimated several thousand air marshal jobs would be affected. "When we are faced with more priorities than we have funding to support, we have to go through a process of trying to address the most urgent needs," TSA spokesman Robert Johnson said.


Sounds like a ploy to get even more money.


News of the air marshal program cutbacks come as the Department of Homeland Security is warning of the possibility of hijackings.


Like I said, timing.
Posted by: Steve || 07/30/2003 10:38:20 AM || Comments || Link || E-Mail|| [301 views] Top|| File under:
Africa: West
Taylor's No. 2 wants to be 'treated right'
EFL


President Charles Taylor's top military commander is all for foreign intervention to end the brutal civil war here but he warned of more war if he is not "treated right" in a post-Taylor scenario. "The president may leave, but I am not going to leave this country," Benjamin Yeaten said, warning: "If I am not treated in the right way, there will still be war. I will not allow anyone to capture me. I have 7 500 loyal troops who are ready to die for me."


OK, we'll add you to the list




I'd say the right way to handle him would involve a rope, and maybe tar and feathers...

Speaking on Tuesday as mortars and shells pounded the battered former auditorium that serves as his headquarters, Yeaten said: "We can go into the bush. I will not submit to anybody."


Yup, Ben needs to hang right next to Chucky


The 34-year-old general nevertheless swore undying loyalty to the embattled president, who is under tremendous international pressure to leave Liberia and pave the way for a caretaker government to serve until fresh elections are held. Yeaten said his proudest achievement was the simple fact that he had successfully guarded Taylor since 1990. "Liberia is unique in that there is no living ex-president. They all have been killed."


And who are we to break with a tradition like that?
Posted by: Steve || 07/30/2003 9:58:20 AM || Comments || Link || E-Mail|| [313 views] Top|| File under:
Africa: East
Russia fury as Sudan seizes helicopter
A diplomatic row has blown up between Moscow and Khartoum over the detention of a Russian helicopter and its crew in the Sudanese capital. Sudanese troops seized the private helicopter a week ago in the western city of Al-Fasher.


Since there is little work in Russia, you can find Russian aircraft and crews working all over the world. Just make sure your life insurance is paid up.


Russian media said a Sudanese senior diplomat in Moscow was summoned to the Foreign Ministry to explain the incident. Moscow has said the flight was part of a United Nations peacekeeping mission to the Democratic Republic of Congo.


Uh huh.


Russia expressed bewilderment over the arrest and demanded the immediate release of the crew as well as an official explanation. "Russia has... made it clear that if this unacceptable situation persists, Moscow will have to draw certain conclusions, which will not benefit bilateral relations between Russia and Sudan," said a Foreign Ministry statement.


That sounds like a threat.


Sudanese Foreign Minister Mustafa Osman Ismail said on Sunday that an inquiry was being launched into the incident. "There are certain suspicions about this helicopter and they must be investigated," Interfax news agency quoted him as saying. The independent Sudan Media Centre said the authorities suspected the helicopter of carrying arms for the rebel Sudan Liberation Movement (SPLA).


Picking up a little extra cash?


There is still fighting in Sudan between government and SPLA forces despite a ceasefire signed last year to end 19 years of civil war.


Except that the SPM/SPA is a different group from SPLA, operating in Darfur and not in the south. But I guess they all look alike to Beebs...




It's an African ceasefire, of course there's still fighting.
Posted by: Steve || 07/30/2003 9:30:47 AM || Comments || Link || E-Mail|| [315 views] Top|| File under:
Iran
Iran points to journalist 'murder'
Iran's Vice-President, Mohammad Ali Abtahi, has said Canadian photojournalist Zahra Kazemi, who died in custody in Iran, was probably murdered.


He used the "M" word, guess they've picked a fall guy.


The Iranian authorities have already said the journalist was beaten to death after being arrested for taking photographs outside a prison in Tehran, but these latest comments appear to go further. Speaking after a cabinet meeting on Wednesday, Mr Abtahi said: "The high possibility is that her murder was caused by a haemorrhage caused by a blow." The development comes as an Iranian newspaper reported the mother of Ms Kazemi as saying she had been forced against her will to agree to her daughter's burial in Iran.


We guessed this was the case.


Ezzet Kazemi told the Yas-e No newspaper she was pressured to agree to a burial in Iran because the Iranian authorities wanted to get rid of the body as quickly as possible. "I don't know what the reason for her death was, only God knows," Mrs Kazemi said. "All I want is for the killer of my daughter to suffer the same fate as my child. I want this person to be executed."


This has become too high profile a case for there not to be a execution. The only question will be who.




My guess at this point would be Ezzet...

Zahra Kazemi, 54, was detained on 23 June for taking pictures of Tehran's Evin prison. She died in hospital in Tehran on 10 July after falling into a coma having received head injuries during more than three days of interrogation. An Iranian report said she died in custody from a severe blow to the head that fractured her skull and caused a brain haemorrhage. Five officers were arrested last Saturday following "comprehensive investigations" into Ms Kazemi's death.


Meet the fall guys.
Posted by: Steve || 07/30/2003 9:18:47 AM || Comments || Link || E-Mail|| [326 views] Top|| File under:
Africa: West
Equatorial Guinea's "God"
State radio in the tiny west African state of Equatorial Guinea has hailed the nation's leader as "the country's God".


What the hell is in the water down there?


In a programme called Bidze-Nduan (Bury the fire) which deals with "peace, tranquillity and the order reigning in the country" the radio declared that President Teodoro Obiang Nguema was "in permanent contact with the Almighty". It said that the president was "like God in heaven" who has "all power over men and things".


That's, er, nice.


President Nguema won the 2002 presidential elections by almost 100% to serve a third, seven-year term.


I'm sure they were fair and open elections, I mean, if you can't trust God..........


"He can decide to kill without anyone calling him to account and without going to hell because it is God himself, with whom he is in permanent contact, and who gives him this strength," a presidential aide announced on the show.


OK


The radio show, which claims to "inform and mobilise the masses on issues of national interest", has warned against any attempt to disrupt the peace and order which, it said, had reigned since President Obiang, 61, took power in a coup 23 years ago.


Let's just put a high fence around the whole continent.
Posted by: Steve || 07/30/2003 9:08:45 AM || Comments || Link || E-Mail|| [338 views] Top|| File under:
Middle East
Militants: U.S., Israel Want Palestinian Civil War
A Paleo Civil War is in fact inevitable, and desirable, if a real state called Palestine is ever to emerge


Islamic militants accused the United States and Israel Wednesday of trying to spark a Palestinian civil war by building a new "Berlin Wall" in the West Bank and threatened to reassess a shaky truce.


Nice analogy for the Jooooos, except they aren't German, and this wall is meant to keep krazed killer loser Paleos™ out, not in


Their anger highlighted Palestinian resentment that President Bush did not persuade Israeli Prime Minister Ariel Sharon at talks Tuesday to stop building what Israel calls a security fence and demanded a crackdown on militants. "There is a conspiracy between the aggressive minds of Israel and the United States against Palestinian hopes and independence," said Rantissi, a leader of the militant Islamic movement Hamas in the Gaza Strip.


ooo I love dark conspiracys!


"The Americans need what the Israelis need — a civil war in the Palestinian territories." The militants' reaction, and the disappointment expressed by mainstream Palestinian leaders after the talks, pointed to trouble ahead for Palestinian Prime Minister Mahmoud Abbas, who had been hoping to show gains after his own White House meeting.


at the Israelis' expense since Abbas had shit to show for his promises


Bush said after talks last Friday with Abbas, also known as Abu Mazen, that the barrier was a problem that would make it hard to develop confidence between Israel and the Palestinians.


confidence? Bwahahahaha


Bush did not publicly censure Sharon Tuesday although a White House spokesman said he had "concerns" about the barrier. "I must ask Abu Mazen what he thought when he saw the Americans talk to him about the wall and then saw them retract what they said when they talked to Sharon," Rantissi said.

Islamic Jihad, another militant group that has carried out suicide bombings in the 34-month-old uprising for an independent state, said the United States was not serious about peace efforts. "This wall is like the Berlin Wall. They need civil war and don't want to give Abu Mazen anything," said Mohammed al-Hindi, an Islamic Jihad leader in Gaza. He said this stance threatened a three-month truce declared by militant groups a month ago, and added: "We think we should make a reassessment of the truce because the dangers are very close to harming our hopes and goals."


Seems like everything threatens the truce, doesn't it?

Sharon has begun a limited troop pullout from occupied territory in the West Bank and Gaza Strip, promised withdrawals from two more West Bank cities, agreed to free some Palestinian prisoners and lifted some military roadblocks. But Palestinian leaders say Sharon must do more to ease ordinary Palestinians' hardships and free more prisoners. For its part, Israel says Abbas must carry out obligations under the road map to dismantle the militants' "terrorist infrastuctures." Abbas says a crackdown could start a civil war and notes that he coaxed the militants into the truce without using force.


And was a cease-fire a part of the Road Map? no? So no credit for it


The dispute over the West Bank barrier is a big obstacle to progress, although Sharon vowed Tuesday to do his utmost to ensure it had minimum impact on Palestinian daily life. Israel says a fence it built around Gaza halted attacks from the territory, and that one in the West Bank will have a similar effect. Palestinians say it amounts to a land grab because it cuts deep into territory they want for a Palestinian state.


The Paleo terrorists have figured out that if there is a separation, and they can't get the U.S. or EU to beat Israel into removing the fence, that it becomes a de facto border, the Israel-Paleo problem will effectively be solved since they won't be able to wander into a crowd of civilians and kill them, and everyone except them will end up happy
Posted by: Frank G || 07/30/2003 9:04:50 AM || Comments || Link || E-Mail|| [496 views] Top|| File under:
Africa: West
Sierra Leone rebel leader dies
Foday Sankoh, the leader of a 10-year terror campaign in Sierra Leone, has died while waiting to be tried for war crimes. The spokesperson for the United Nations-backed war crimes tribunal in Sierra Leone told BBC News Online that he had died at 2240 GMT on Tuesday. Sources say he died from complications resulting from a stroke he suffered last year. Sankoh founded the Revolutionary United Front (RUF) which became notorious for mass rape and hacking off the hands, feet, ears and noses of thousands of civilians during a 10-year civil war, which ended last year. Earlier this month doctors treating Sankoh said he was in a "catatonic state" — incapable of walking, talking or even of feeding himself and he could not recognise his immediate surroundings.


That's too bad, guys like this should suffer more.


Sankoh, like President Charles Taylor of neighbouring Liberia, trained in the guerrilla camps of Libyan leader Muammar Gaddafi. He was captured after his fighters shot more than a dozen protesters outside his Freetown home in 2000.


Say hi to Sammy's boys when you see them.





I do hope they're planning and stuffing and mounting him, too.
Posted by: Steve || 07/30/2003 8:57:47 AM || Comments || Link || E-Mail|| [886 views] Top|| File under:
Security Council vote; Expand UN force
In a fresh attempt to help bring peace to Congo, the Security Council voted unanimously Monday to strengthen the UN military presence and impose an arms embargo in the resource-rich east where rival factions continue to defy a cease-fire. The council's resolution will increase the UN peacekeeping force from 8.700 to 10,800 troops, a move welcomed by Secretary-General Kofi Annan, who called for an expanded UN military presence with a more robust mandate.


Like maybe to include shooting bad guys and protecting civilians? Nah. That'd never work...

The additional troops are expected to replace an emergency French-led international force sent to Bunia in northeastern Congo last month to stem fighting between rival tribal factions that has killed hundreds of people. The international force, expected to reach 1,500 troops, is scheduled to leave by Sept 1. It reinforced 750 UN troops that have been deployed in Bunia since April. An advance 450-strong Bangladeshi contingent that will lead the UN force once the French-led force departs is already in Bunia.
Posted by: Fred Pruitt || 07/30/2003 00:54 || Comments || Link || E-Mail|| [466 views] Top|| File under:
International
Putin: Russia Wants More U.S. Investment
MOSCOW (AP) - President Vladimir Putin said Monday that he wanted to focus on boosting U.S.-Russian economic ties during his upcoming visit to the United States, and urged the American business community to invest more actively in Russia.


"Thank you, thank you, I'll be here all week."


Putin said economic issues would figure prominently at his September summit with U.S. President George W. Bush. "I believe that the main emphasis at this meeting should be given to issues relating to our economic cooperation," Putin said at the start of his meeting with Maurice R. Greenberg, chairman of American International Group (AIG). Putin said he welcomed AIG's plans to invest in the development of Russia's mortgage system. "Your participation is of utmost importance to us," he said.


"Since it's almost impossible to squeeze anything out of the French!"


Putin expressed regret that U.S. companies ranked only eighth last year among foreign marks investors in Russia and voiced hope that more American investors would come. "We strongly hope that representatives of the U.S. business community will help create favorable conditions for our economic cooperation," he said.
I thought it was your job to create favorable conditions, Vlad!
Greenberg said AIG and affiliated companies had invested some $300 million in the Russian economy in recent years, and was considering making more investments. The meeting followed a plunge on Russia's stock market this month that reflected investors' fears over an official probe against Russia's largest oil company, Yukos.


Another Elf scandal in the making.
Posted by: Steve White || 07/30/2003 12:33:23 AM || Comments || Link || E-Mail|| [316 views] Top|| File under:
East Asia
China, US Strengthen Anti-terrorism Cooperation in Container Security
China has been playing nice with us these past few weeks, apparently because we are helping them to put the squeeze on Taiwan to prevent a referendum. While I recognize the need for the US to make deals with the likes of France and the ChiComs to win this war, I am opposed to any compromise that undermines democracy in any nation whether our ally or not.
China and the United States signed a cooperation declaration on the Container Security Initiative (CSI) here Tuesday, with an aim to increase anti-terrorism cooperation in container security. The declaration was signed by Mou Xinsheng, director of the General Administration of Customs of China and Mr. Bonner, bureau chief of the Customs and Border Protection of the United States. According to the declaration, the U.S. will send customs officials to ports in Shanghai and Shenzhen. The US customs officials should respect China's sovereignty andabide by Chinese laws, while similarly, Chinese customs officials can be sent to US ports. CSI is an important part of the US global anti-terrorism strategy, helping identify and check high risk containers before they are delivered to the United States.

[...]
Posted by: 11A5S || 07/30/2003 12:29:10 AM || Comments || Link || E-Mail|| [316 views] Top|| File under:
Africa: West
Liberia Fighting Rages As Taylor Hangs On
I really wanted to leave out the "On" in that title. EFL
Charles Taylor's forces battled Tuesday to retake key cities captured by rebels in fighting that had the Liberian warlord-turned-president threatening to hang onto power despite his pledge to resign. Aid workers tending to emaciated babies in Monrovia said the new combat cut the starving capital's last aid lifeline. Desperate refugees, crossing paths as they fled one embattled Liberian city for another, said there was no place to turn. ``All over, fighting now,'' said

Hadija Kabah

, 54, caring for more than a dozen children and grandchildren at a makeshift camp outside Monrovia. ``There's no place safe to go in Liberia.''


Ain't that the truth.


``People are fighting this side. People are fighting that side,'' said businessman

Norman Anderson

, arriving at the camp from Buchanan, Liberia's second-largest city, where Taylor's forces launched a counterattack Tuesday. He pointed first up, then down, the road. Referring to repeatedly stalled international promises of a peace force, Anderson said bitterly: ``You all are making fun of us. We need the international body now, not tomorrow. We are dying now.''


Not our problem. Go get a rifle and join LURD, and fight for your own country.


Arguments over funding are believed to be delaying deployment of a peace mission, pledged by West African nations with assurances of U.S. and other international assistance. Nigeria, West Africa's military power, has offered two battalions but says it needs help with what it expects to be a multimillion-dollar daily tab.


And if we offer to help pay, the tab will be higher.


Asked after meeting with Prime Minister

Tony Blair

in London when peacekeeping troops might go in, Nigerian President Olusegun Obasanjo told reporters, ``a few days after Chuckles gets it.'' United Nations Secretary-General Kofi Annan, eager to see peacekeepers in place, said in New York that a U.N. peacekeeping mission in Sierra Leone can transport one Nigerian battalion and, with Security Council approval, could provide support for two battalions for a limited period.


"We could support two battalions for a week, or a company for a month."


On Monday, Liberia's second, smaller rebel group abandoned its own cease-fire pledge and went on the offensive, capturing the southeastern port of Buchanan. Government forces waged a counterattack Tuesday, battling in the streets of the city. As evening arrived, neither side was in control. ``Buchanan was the only alternative way to ship some food into Liberia,''

Frederic Bardou

said at a feeding station run by Action Contre la Faim, or Action against Hunger. ``Now - you can forget about it,'' said Bardou, surrounded by listless children held by their wasting mothers. Under pressure from the United States, the rebel group behind the siege of the capital called a new cease-fire late Tuesday. It was the latest in weeks of truce declarations — repeatedly flouted by fighters on both sides. Tuesday's cease-fire declaration showed no more promise of sticking than the others. When word passed over the radio, Monrovia's war-weary residents started cheering. Minutes later, three loud explosions sent thousands diving for cover.


They ought to know better by now.


In Washington, the Bush administration insisted Taylor must get out. ``Certainly, we have made clear that he needs to leave,'' State Department spokesman Richard Boucher said. ``The president's made clear that he needs to leave, and that departure needs to be coincident with the arrival of peacekeepers.'' Bush's assistant secretary of state for Africa, Walter Kansteiner, was expected Wednesday in the region for talks on Liberia's crisis. Officials in Guinea said the U.S. envoy's first stop was that country, which is accused of funding Liberia's rebels in retaliation for cross-border raids by Liberia.


"We told Chuck, 'don't screw with us', but did he listen? NO-O-O-O-o-o-o-o!"


Meanwhile, West African leaders called the latest in weeks of talks on Liberia and the long-delayed peace mission. This round, set for Thursday in Accra, Ghana, was to be for top leaders, authorities said.


Hey, they're just like the U.N. — talk, talk, talk. No wonder Kofi supports them!
Posted by: Steve White || 07/30/2003 12:17:03 AM || Comments || Link || E-Mail|| [309 views] Top|| File under:
Liberian army launches Buchanan counter-attack
Liberia's army says it has launched a heavy counter-attack to drive rebels from the second city of Buchanan. Its fall dealt a big blow to embattled President Charles Taylor. "Right now we are fighting in central Buchanan. They are not making it easy, but our men are beating them back," Defence Minister Daniel Chea told Reuters by satellite phone as bursts of gunfire resounded in the background.


Gee, I hope he's lying...

There was no immediate independent confirmation of where the fighting had reached on the ground. Rebels known as

Model

, Liberia's smaller insurgent faction, said they had seized Buchanan, a major port, which is less than 100 kilometres from the main international airport. Buchanan's fall left the government without access to a sea port.


So no last image of Chuck, wearing dinner dress, disappearing into the sunset, driving a speedboat...

The capture came as Liberia's main rebel faction, Liberians United for Reconciliation and Democracy (LURD), battled Mr Taylor's forces in the capital Monrovia.
Posted by: Fred Pruitt || 07/30/2003 00:13 || Comments || Link || E-Mail|| [312 views] Top|| File under:
Who's in the News
46
[untagged]
Bookmark
E-Mail Me
The Classics
The O Club
Rantburg Store
The Bloids
The Never-ending Story
Thugburg
Gulf War I
The Way We Were
Bio
Merry-Go-Blog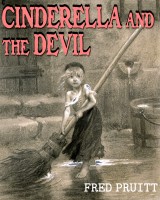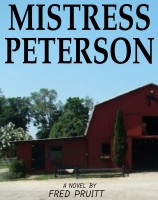 On Sale now!


A multi-volume chronology and reference guide set detailing three years of the Mexican Drug War between 2010 and 2012.

Rantburg.com and borderlandbeat.com correspondent and author Chris Covert presents his first non-fiction work detailing the drug and gang related violence in Mexico.

Chris gives us Mexican press dispatches of drug and gang war violence over three years, presented in a multi volume set intended to chronicle the death, violence and mayhem which has dominated Mexico for six years.
Click here for more information


Meet the Mods
In no particular order...


Steve White
Seafarious
Pappy
lotp
Scooter McGruder
john frum
tu3031
badanov
sherry
ryuge
GolfBravoUSMC
Bright Pebbles
trailing wife
Gloria
Fred
Besoeker
Glenmore
Frank G
3dc
Skidmark
Alaska Paul



Better than the average link...



Rantburg was assembled from recycled algorithms in the United States of America. No trees were destroyed in the production of this weblog. We did hurt some, though. Sorry.
100.24.113.182