Africa Horn
Somalia: Soldiers wound civilian after grenade attack
(SomaliNet) Government soldiers on Saturday wounded two civilians near Black sea junction in Hodan district, south of the Somalia capital Mogadishu after a bomb attack on their vehicle. Witnesses told Somalinet the incident happened around 12:10pm local time when an unknown local militant hurled a hand grenade bomb at a pickup truck carrying policemen passing the area. The bomb was reported to have missed the target as the attacker escaped unharmed. The police forces opened fire in all direction injuring two people in the area. Several people in the area were arrested in connection with the latest bomb attack and the site of the blast was blocked.

Meanwhile, Local insurgents linked with the ousted Islamic Courts Union have launched an ambush attack on the government soldiers stationing near Guled hotel in north of Mogadishu overnight where the rival sides exchanged all sorts of weapons. There were no immediate casualties from that confrontation.
Posted by: Fred || 07/29/2007 00:00 || Comments || Link || E-Mail|| [320 views] Top|| File under: Islamic Courts
Arabia
Would be Saudi Suicide bomber realizes he was conned by Jihadis
By DONNA ABU-NASR, Associated Press Writer Sat Jul 28, 12:29 PM ET

RIYADH, Saudi Arabia - The last time Ahmed al-Shayea was in the news, he was in the hospital at the Abu Ghraib prison in Baghdad...
Today, he says, he has changed his mind about waging jihad, or holy war, and wants other young Muslims to know it....

"I realized that all along I was wrong," al-Shayea told The Associated Press in a two-hour interview at a Riyadh hotel before returning to an Interior Ministry compound that serves as a sort of halfway house for ex-jihadists rejoining Saudi society....


He says that when he was handed over to the Americans a couple of days after his interrogation at the Iraqi Interior Ministry, he was scared because he had heard about the prisoner abuse at Abu Ghraib.

"But the care with which the American officers carried me down to the car when they came to take me made me relax," said al-Shayea. "One spoke Arabic and tried to put me at ease."

After almost six months of medical care and interrogations during which al-Shayea said he was treated well, he was visited by three Saudi officers.

"There is no jihad. We are just instruments of death," he said.
Posted by: mhw || 07/29/2007 11:19 || Comments || Link || E-Mail|| [324 views] Top|| File under: Iraqi Insurgency
India-Pakistan
9 MOABs
The United States has publicly pointed out the location of nine terrorist training camps in the North Waziristan area of the Pakistani tribal areas. It's in this area that senior al Qaeda leaders are believed to be hiding, and the U.S. is trying to persuade Pakistan to make a major move into the area to shut down the camps and round up al Qaeda and Taliban members. The United States also refuted reports that they would bomb targets in Pakistan without permission from the Pakistani government.

The Pakistani government is now at war with al Qaeda and the Taliban. The Islamic terrorists from both organizations threaten to launch a major suicide bombing campaign, but, so far, this is off to a slow start.

Over the past six years of terrorist activity in the area, the terrorists have made themselves very unpopular. So the Islamic radicals have to be careful, as most Pakistanis are inclined to turn them in. The government is also installing a network of video cameras in the capital, apparently inspired by British security advisors, who have been working with Pakistani counter-security forces to trade information and experiences.
Posted by: Anonymoose || 07/29/2007 16:23 || Comments || Link || E-Mail|| [452 views] Top|| File under: al-Qaeda
68 arrested in connection with Raziq's murder
Balochistan Police on Saturday arrested 68 suspects from various parts of Quetta in connection with the murder of provincial government spokesman Raziq Bugti, Geo television reported. Unknown assailants gunned down Raziq on Friday afternoon at Zarghoon Road. The police conducted raids in Saryab Road, Chaki Shahwani, Barori, Kali Ismail and other localities, the channel quoted a police official as saying. Bijli Road police station has registered a case against unknown people.
Posted by: Fred || 07/29/2007 00:00 || Comments || Link || E-Mail|| [336 views] Top|| File under:
3 policemen killed in Lower Dir
Three policemen were killed on Saturday when unidentified people opened fire on them in the Lal Qila Midan area, Lower Dir district. An unidentified caller informed police about the presence of armed people in a graveyard on Hiyaseri-Lal Qila road. As the police reached the scene, the militants opened fire, killing Additional SHO Azam Khan and another policeman. Policeman Shahzad Gul received severe injuries and later died at the Timergara Hospital. Various attacks on security forces and police personnel in Dir district have been carried out in recent weeks.
Posted by: Fred || 07/29/2007 00:00 || Comments || Link || E-Mail|| [310 views] Top|| File under: Taliban
Ghazi interviewer gets death threats, pleads no-offence
A Pakistan Television (PTV) journalist Saturday said he was innocent following "death threats" from extremist students for interviewing former Lal Masjid head cleric Maulana Abdul Aziz Ghazi after he had surrendered, in what the students deemed an "insulting way". Anwarul Hassan, a PTV talk-show anchorman, received the threats on Friday when madrassa students took over Lal Masjid again following a cleanup operation by the armed forces on July 10. Anwar said he was told to interview a burqa-clad Aziz, the attire he had attempted to escape in. "It was not my decision to interview him in the burqa. I am an employee and I did what I was told," he said. "We will avenge Maulana Aziz's humiliation at the hands of Hassan, who interviewed him in an insulting way," the students announced on the mosque's loudspeaker before police stormed in. "I hope sanity will prevail and I will not be harmed, because I am a professional and do not believe in insulting people," Anwar said. He also denied that he was a Shiite Muslim, an impression the students seem to have. "I am a Sunni, please understand that," he said.
Posted by: Fred || 07/29/2007 00:00 || Comments || Link || E-Mail|| [322 views] Top|| File under: Taliban
600 'suicide bombers' lurking in twin cities
The federal capital is likely to suffer from more suicide bombings as around 600 suicide bombers are hiding in madrassas and mosques within and around the limits of Islamabad and Rawalpindi, sources told Daily Times on Saturday. "Around 600 students of Jamia Hafsa and Jamia Fareedia have not returned to their homes after the Lal Masjid operation. These are the people called 'missing students' and they are hiding in madrassas and mosques in and around the two cities. These are walking bombs and are determined to blow themselves up any time, anywhere," said a source directly involved in the ongoing investigation of suicide blasts in the country.

"During interrogation, former Lal Masjid prayer leader Maulana Abdul Aziz said that five to six hundred students of the two madrassas had been trained, equipped and brainwashed to carry out suicide attacks. These students left the madrassa according to a plan before the final operation against the mosque was launched," the source said, adding that some female students had also been trained to provide support to these bombers. "During the debriefing of students captured from Lal Masjid and Jamia Hafsa, the security agencies learnt that the teenaged students believed that President Pervez Musharraf and his team were kaafirs (non-believers) and agents of the US and had to be killed. The bombers are targeting army and law enforcement personnel to avenge the killings of their colleagues and Abdul Rashid Ghazi," said the source.

According to intelligence reports, at least 60 operatives are masterminding the attacks against security personnel. "Investigations have revealed that these operatives are operating from the Federally Administered Tribal Areas," the source said, adding that military actions alone against the militants would not bear the desired results. "Neither the operation nor massive killings can resolve this issue. It will instead trigger an unending bloodbath throughout the country," the source quoted Maulana Aziz as telling his interrogators.
Posted by: Fred || 07/29/2007 00:00 || Comments || Link || E-Mail|| [421 views] Top|| File under: Taliban
Iraq
Bureaucracy Nets JAM Leader
Iraqi Army and Iraqi Security Forces, with U.S. Special Forces as advisers, detained four suspected rogue Jaysh al-Mahdi terrorists insurgents during an intelligence-driven raid in Baghdad, July 27. Iraqi forces and U.S. Special Forces detained their four primary terrorists targets in the neighborhood of Al Shulla in southern Baghdad without incident.


I personally like 'terrorists' but 'targets' works just as well.

During the raid, Coalition Forces confiscated an identification card and other documents, which identified one of the men as a JAM battalion commander. A memorandum was also found that instructed JAM members when and where to meet for future JAM activities.


Even the terrorists have an entrenched bureaucracy, it seems.




"Mahmoud! Where's the meeting form?"
"Look under C:users/mahmoud/documents/myspace/meetings/JDAM/"
"Is that JAM or JDAM?"
"Uh-oh ..."

The alleged terrorists insurgents are responsible for emplacing explosively formed penetrators, more commonly called EFPs, around Baghdad. They are also believed responsible for attacks on Iraqi and Coalition Forces. No Iraqi or U.S. forces were harmed in the intelligence-driven operation.
Posted by: Chuck Simmins || 07/29/2007 13:31 || Comments || Link || E-Mail|| [329 views] Top|| File under: Mahdi Army
11 terrorists killed, 13 detained during Operation Woodshed
Iraqi and Coalition Forces conducted a combined air assault into Samood Village, an area near Turki Village, Iraq, July 26, killing 11 terrorists and detaining 13 suspected terrorists in an effort to secure the Turki Village region and provide stability to the local population.

Operation Woodshed began early Thursday morning with soldiers from 3rd Battalion, 1st Brigade, 5th Iraqi Army Division, and paratroopers from Troop B, 5th Squadron, 73rd Cavalry Regiment, attached to 3rd Brigade Combat Team, 1st Cavalry Division, targeting known terrorist cells in the area.

"As I've said before, the terrorists have no where to hide. In our eyes, there is no such thing as a safe haven," said Col. David W. Sutherland, commander of Coalition Forces in Diyala province.

Throughout the operation, the combined security forces, with assistance from attack helicopters, close-air support and field artillery assets, observed and killed several elements of anti-Iraqi forces attempting to maneuver on their elements.

While performing a thorough house-to-house search, Coalition Forces detained seven suspected terrorists, and the Iraqi Security Forces detained an additional six.

"The Coalition and Iraqi forces will continue to conduct aggressive, intelligence-driven operations to target those organizations that have offered nothing but hatred and destruction to the citizens of Diyala," Sutherland continued. "The terrorists' actions will not be tolerated, and in the end, they will be brought to justice."

Posted by: Fred || 07/29/2007 00:00 || Comments || Link || E-Mail|| [427 views] Top|| File under: Iraqi Insurgency
Operation Rogue Thunder: Outpost Established, Cache Discovered
Multi-National Division – Baghdad Soldiers along with Iraqi Army troops conducted Operation Rogue Thunder, establishing a new Coalition outpost in the western Baghdad neighborhood and uncovering a weapons cache July 24.

The new COP, Coalition Outpost Lion, was established by the 3rd Battalion, 5th Brigade, 6th Iraqi Army Division with assistance from 1st Battalion, 64th Armor Regiment. The U.S. troops assisted the Iraqi Army in building the fortified position intended to reinforce the Iraqi Army's presence and boost security in the troubled Mansour District of western Baghdad as part of Operation Rogue Thunder.

The operation also led to the discovery of a weapons cache. Seventy-seven artillery rounds were discovered in a hole in the ground during a combined search conducted by U.S. and Iraqi forces. An explosive ordnance disposal team determined the explosives could not all be removed safely. They conducted a controlled detonation of the cache on site.

Soldiers from 1-64 Armor continue to work in conjunction with the 3-5-6th IA to man and safeguard the new outpost. COP Lion houses sixty Iraqi Army soldiers and is reinforced with guard towers overlooking the neighborhood. Security forces will use the compound to provide greater security to the Jamia area.


Posted by: Fred || 07/29/2007 00:00 || Comments || Link || E-Mail|| [305 views] Top|| File under: Iraqi Insurgency
Operation Iron Blitz: Caches found, car bomb factory located, kidnapping victim freed
Multi-National Division - Baghdad Soldiers located multiple weapons and munitions caches, located a vehicle-borne improvised explosive device factory and rescued a kidnapping victim in northwest Baghdad July 26.

While conducting patrols in the area around Tall Yusuf village of Abu Ghraib, Soldiers form Company A, 2nd Battalion, 5th Cavalry Regiment from the 1st "Ironhorse" Brigade Combat Team, 1st Cavalry Division located five weapons and munitions caches. The caches consisted of mortars, anti-aircraft guns with ammunition, containers filled with high explosives, and other improvised explosive device-making material. The weapons, ammunition, and IED material were destroyed by an explosive ordnance disposal team.

Battery C, 1st Battalion, 37th Field Artillery Battalion conducted an air assault to relieve Co. A, 2nd Battalion, 5th Cavalry Regiment at the cache sites and continued to patrol the area. While conducting their patrol the Soldiers discovered a VBIED factory, which contained several vehicles in different stages of completion.

While searching the building, a kidnapping victim was discovered. The victim claimed he was kidnapped in the Abu Ghraib area after visiting his relatives there. He said the persons responsible were agents of Al Qaeda, and they had kidnapped him because they believed he was a spy for the "1920 Brigade." The 1920 Brigade is a former Sunni group that had rejected the government of Iraqi, but has recently made overtures to reconcile with the government and the Coalition to defeat Al Qaeda in Iraq. The victim claims he had been kidnapped for almost four days, and that he had been tortured.

After the man had been rescued, Battery C, 1st Battalion, 37th Field Artillery Battalion requested aviation assets destroy the vehicles and the building which was being used as a car bomb factory. Aviators from the 1st Air Cavalry Brigade, 1st Cav. Div., destroyed the vehicles and a fixed-wing aircraft dropped a 500-pound bomb to destroy the building.

Battery C, 1st Battalion, 37th Field Artillery Battalion evacuated the kidnapping victim by helicopter back to Camp Taji where his wounds were assessed by Coalition doctors. Noting that the victim had no serious injuries, Soldiers from the 115th Brigade Support Battalion, convoyed the victim to Camp Liberty. From there, Soldiers from the 2nd Battalion, 5th Cavarly Regiment returned the man to Abu Ghraib to be reunited with his family.

The 1st "Ironhorse" Brigade Combat Team, 1st Cavalry Division is conducting Operation Iron Blitz, a series of missions in northwest Baghdad, to eliminate the ability of Al Qaeda and rogue Jaysh al Mahdi special groups to use the area as a staging ground for attacks into central Baghdad.
Posted by: Fred || 07/29/2007 00:00 || Comments || Link || E-Mail|| [318 views] Top|| File under: Iraqi Insurgency
Iraqi journalist shot dead by sniper
An Iraqi journalist working for a Kuwait-owned satellite channel was shot by an unidentified sniper while on his way to work, an Iraq-based watchdog said on Saturday. "The Iraqi reporter, Adnan Al-Safi, 40, who worked for Al-Anwar space channel, died on Friday morning after he was shot by a sniper in the head on Wednesday," a statement from the Journalistic Freedoms Observatory said. Safi died from nerve damage more than 24 hours after the incident, which took place in the Otaifiyah area of northern Baghdad, one of his relatives told the organisation.
Posted by: Fred || 07/29/2007 00:00 || Comments || Link || E-Mail|| [330 views] Top|| File under: Iraqi Insurgency
Israel-Palestine-Jordan
Gaza: 2 Palestinians killed planting explosive
Two Palestinian gunmen were killed Saturday while planting a bomb on the Gaza-Israel border, Palestinians and medical officials said. The men belonged to a militant offshoot of Fatah, the faction headed by Palestinian Authority Chairman Mahmoud Abbas. In a text message sent to reporters, the group said the two were on a "holy mission." An IDF spokeswoman said the two were shot after they ignored warning fire to leave the border area, where a security fence separates Israel
Posted by: Fred || 07/29/2007 00:00 || Comments || Link || E-Mail|| [346 views] Top|| File under: al-Aqsa Martyrs
Palestinian caught at checkpoint with two bombs
IDF soldiers caught a Palestinian trying to cross Chawara checkpoint with two bombs Saturday evening. According to reports, the man had in his possession two pipe bombs and two improvised grenades. IDF sappers destroyed the devices in controlled explosions. The Palestinian was transferred to security forces for further interrogation.
Posted by: Fred || 07/29/2007 00:00 || Comments || Link || E-Mail|| [334 views] Top|| File under: Global Jihad
Southeast Asia
Former terrorist shot and killed in southern Thailand
Terrorists Suspected insurgents on Sunday fatally shot a Muslim man who had left the rebel movement two years earlier in Thailand's violence-wracked south, police said.

Aayu Salamang, 40, was walking in the compound of his home in Narathiwat province when at least four men sprayed dozens of bullets into his backyard, killing him instantly, said police Lt. Kuman Sanya. The victim was once a member of a separatist movement in the area, but he surrendered to authorities two years ago, said army spokesman Col. Akara Thiprote.

Aayu went into hiding for nearly two years in fear of retribution, only returning to his home two months ago, Akara said. "From initial investigations, we believe it was an act of revenge for betraying the insurgency movement. It was punishment for cooperating with authorities," he said.

Separately, security forces raided almost a hundred houses in Narathiwat province and detained 50 people, one of whom was suspected to be a key jihadi insurgent in the area, said Col. Pakorn Chantarachote. Authorities found guns, rifles, bomb-making materials including gasoline and ammonium nitrate, and mobile phones commonly used to trigger bombs, he said.
Posted by: ryuge || 07/29/2007 08:41 || Comments || Link || E-Mail|| [295 views] Top|| File under: Thai Insurgency
Thai security forces accused of beating terror suspect to death
Security forces beat to death a Muslim man suspected in the execution-style slaughter of eight Buddhists in Thailand's barbarian insurgency-plagued south, a human rights group claimed Saturday. The prime minister, meanwhile, said no human rights abuses have been committed in southern Thailand.

On July 21, police and military officers raided a hut in Yala's Krong Pinang district to arrest five suspected members of a Muslim jihadi rebel terror commando unit believed to have carried out the execution-style shooting of eight Buddhists in a nearby district in March, according to the military and a human rights group. Pournpen Khongkachonkiet of the rights organization Working Group on Justice for Peace told The Associated Press that the officers severely beat Ashari Sama-ae, one of the suspects around his head and body while in custody. The 25-year-old employee of a motorcycle shop later died at a public hospital in Yala, Pournpen said.

A National Human Rights Commission official, speaking on condition of anonymity because she was not authorized to speak to the press, said the commission visited three of the four other suspects at a military base in Pattani where they were being detained on Thursday and that they all said they had been beaten. The military said the suspects had violently resisted arrest. "The injuries were the result of fighting while the security forces attempted to round up the five suspects who tried to run away," said Col. Shinnawat Maendaet, the military commander in Yala province.

But Shinnawat said a committee would investigate the 15 army and police officials involved in the operation. He did not elaborate. "If they committed a wrongdoing, they will have to be prosecuted," he said.

Prime Minister Surayud Chulanont said all all suspected insurgents are subject to due legal process. "We assure people that the authorities are strictly following the judicial process. There are no human rights violations and no beatings," Surayud said.
Posted by: ryuge || 07/29/2007 02:23 || Comments || Link || E-Mail|| [442 views] Top|| File under: Thai Insurgency
Sri Lanka
Sri Lankan Navy: 2 rebel boats sunk; 6 killed
The Sri Lankan navy waged a short sea battle with Tamil Tiger militants Saturday evening, quickly sinking two rebel boats and killing six people on board, the military said.

The fighting occurred about 20 kilometers (10 miles) off Sri Lanka's northwest coast, when naval vessels ordered two small boats they suspected of belonging to the rebels to stop and then fired warning shots, said naval spokesman D.K.P. Dassanayake. The boats responded by firing a rocket propelled grenade. The navy fired back and sank them, he said. Sailors said a total of 10 people on the two boats, he said.
Posted by: Fred || 07/29/2007 00:00 || Comments || Link || E-Mail|| [323 views] Top|| File under:
Syria-Lebanon-Iran
US Sinks North Korean Ship Bound for Iran
(Extremely Dubious Article)


"How close were we to seeing an armed nuclear conflict?" That is the question being asked as Syrian nationals temporarily vacated Beirut, Lebanon and the Jordan Valley during mid July according to sources close to ACG-CIS. Many security and intelligence officials believe that this behavior may have been related to the US sinking of a North Korean ship approximately 100 nautical miles from the coast of Iran.

It was not immediately clear why, around July 10, 2007, the Syrian nationals, primarily engaged in construction, trades and agricultural occupations, should have vacated Lebanon without notice. The nationals were noticed to have returned to Beirut and the Jordan Valley by July 21, 2007.

ACG-CIS is of the opinion that the approximate 10-day absence may have been in part due to a warning system alerting the nationals to the possibility of an impending military or terror strike against Israel and other western interests in the region.

According a number of news sources, officials and clerics from Syria and Iran met during this time period reportedly to draw plans and scenarios for proposed attacks and increased activity against western interests in both the Mid East region and elsewhere. Those talks ended last week with no official announcements from any of the participants.

ACG-CIS, based upon further analysis, believe that the nationals were warned of an apparent military style strike or strikes as Hezbollah was reported to be moving missiles in civilian populated areas throughout southern Lebanon. This movement along with the involvement of the Iranian president, an adamant believer in nuclear technology and development, lead to concerns about the possibility of a military style "dirty bomb" nuclear attack or a ballistic missile attack involving nuclear weapons purchased from North Korea.

It was reported earlier this month that while the North Korean 2006 test demonstrated the viability and reliability of North Korea's Scud- and Nodong-class systems, it left open the status of the three ballistic missile systems that the Korean People's Army (KPA) recently placed, or is placing, into service as testing on North Korea short-range missile systems has been quietly ongoing.

In reports first published by DEBKAfile, American naval and air forces intercepted two North Korean vessels clandestinely en route for Iran with cargoes of enriched uranium and nuclear equipment in the past month. The shutdown of Pongyong's nuclear facilities has made these items surplus to North Korea's requirements and the Islamic Republic was more than willing to pay a hefty price for the goods.

On July 12, the second intercepted North Korean freighter was sunk in the Arabian Sea by torpedoes fired from a US submarine 100 miles southeast of the Iranian naval base-port of Chah Bahar. Delivery of its freight of enriched weapons-grade uranium and equipment and engines for manufacturing more fissile material including plutonium in its hold could have jump-forwarded Iran's nuclear bomb and warhead project, lopping off at least a year of work. For this Iran's rulers were ready to reportedly pay out a cool $500 million.

A few hours earlier, President Bush received an intelligence briefing on the vessel, its freight and destination. Apparently the shipment was brought forward by several weeks to evade detection by UN nuclear inspectors scheduled to visit Pyongyang this week to verify the dismantling of its nuclear facilities.

US airplanes had been tracking the freighter and picked up signs of radioactivity, indicating the presence of nuclear materials aboard.

President Bush had the option of ordering US Marines to board the vessel or to sink it. He decided on the latter - both because the North Korean freighter was approaching an area patrolled by Iranian naval units and seizure of the vessel by American marines might have provoked a clash; secondly, it was the better choice in order to avoid exposing US troops to radioactive contamination. American naval and air units in the Persian Gulf, Middle East and seas opposite North Korea were ordered to go on a high state of readiness and the torpedo the North Korean vessel was accomplished without delay.

After the attack, US warships raced to the spot where the ship went down where they picked up three lifeboats. Most of the North Korean sailors aboard were either injured or dead. Twenty in all died in the attack. They all bore symptoms of contamination. After the episode, the area was cordoned off and underwater equipment dropped to salvage the cargo from the sunken ship.

All the parties to the incident, the United States, North Korea and Iran, have kept the incident under wraps as the situation in and around the Gulf is inflammable enough to explode into a full-blown Iranian-US clash at the slightest provocation.

There was also the danger that North Korea might decide at the last moment to abort the closure of its nuclear facilities.
Posted by: Anonymoose || 07/29/2007 00:00 || Comments || Link || E-Mail|| [453 views] Top|| File under: Govt of Iran
Lebanese Commander to declare victory over terrorists soon
Lebanese Army Commander Gen. Michel Suleiman said Saturday in a rare statement that the showdown against Fatah al-Islam militants reached its final stages.


He's been saying that for the past month or two. It'll be over when the last terr's dead.

Suleiman said that the much-awaited final assault against the remaining members of the terrorist group in the Nahr al-Bared Plestinian refugee camp was "imminent". Meanwhile, Lebanese troops stormed a tiny enclave held by Fatah al-Islam terrorists in the northern refugee camp of Nahr al-Bared Saturday, killing at least eight militants. The state-run NNA said eight militants were killed in a sudden attack carried out by commando units of the Lebanese army against the Amqa sector, which is a junction commanding both flanks of the terrorists' enclave in the demolished camp. The army also moved armored vehicles and 106-mm jeep-mounted recoilless cannons into the camp in an apparent effort to demolish fortified bunkers and tunnels used by the terrorists in their fight which broke out May 20.

Army shelling of Fatah a-Islam outposts registered the intensity of three shells per minute, field reporters said. The general impression among field reporters covering the confrontation is that the army would achieve its total victory on Fatah al-Islam quite soon. The camp's population, estimated at 31.000 people before outbreak of the fighting, has evacuated to safety during lulls leaving behind the terrorists' families, estimated at around 70 women and children.

The army command, in a communiqué, renewed its repeated calls on the terrorists to allow their families to leave and refrain from using them as human shields. The communiqué noted that the army's casualties have been relatively high in the Nahr al-Bared battle mainly because the regular force was keen on pacifying civilians. The confrontation started when Fatah al-Islam terrorists killed 27 soldiers in unprovoked ambushes across north Lebanon more than two months ago.
Posted by: Fred || 07/29/2007 00:00 || Comments || Link || E-Mail|| [326 views] Top|| File under: Fatah al-Islam
Terror Networks
Freed Guantanamo inmates take up arms
AT LEAST 30 former Guantanamo Bay detainees have been killed or recaptured after taking up arms against allied forces following their release.

They have been discovered mostly in Afghanistan and Pakistan, but not in Iraq, a US Defence Department spokesman told The Age yesterday.

Commander Jeffrey Gordon said the detainees had, while in custody, falsely claimed to be farmers, truck drivers, cooks, small-arms merchants, low-level combatants or had offered other false explanations for being in Afghanistan.
"We are aware of dozens of cases where they have returned to militant activities, participated in anti-US propaganda or engaged in other activities," said Commander Gordon.

His comments follow the death this week of Taliban commander and former detainee Abdullah Mehsud, who reportedly blew himself up rather than surrender to Pakistani forces. In December 2001, Mehsud was captured in Afghanistan and held at Guantanamo Bay until his release in March 2004. He later became the Taliban chief for South Waziristan.


I kinda wish we had him back, but I'm not totally displeased he went the splodydope route.

Commander Gordon said the US did not make it a practice to track detainees after their release, ...


What? Whaaaaaaaat? We aren't tracking these mooks? Tell me this is just disinformation, please ...

... but it had become aware through intelligence gathering and media reports of many cases of released detainees returning to combat.

"These former detainees successfully lied to US officials, sometimes for over three years," he said. "Common cover stories include going to Afghanistan to buy medicines, to teach the Koran or to find a wife. Many of these stories appear so often, and are subsequently proven false, that we can only conclude that they are part of their terrorist training."


Which is what the al-Q training manual tells them to do, isn't it.
An analysis of 516 Guantanamo detainees found that while there was no evidence linking six of them to terrorist activities, 95 per cent were a potential threat to US interests. This was based on their affiliations with groups such as al-Qaeda, their enthusiasm for violent jihad, their having undertaken small-arms training or having been willing to perform a support role for terrorism.

But only one in three could be definitely identified as a fighter for the Taliban, al-Qaeda or associated groups, according to the analysis by the Combating Terrorism Centre based at the West Point Military Academy.

Most were considered a greater than potential risk due to support they had shown the Islamist cause by fighting for Islamist forces or by undertaking advanced military training, including bomb-making.

The review does not include the so-called "Australian Taliban", David Hicks, who has pleaded guilty to terrorist offences. It was undertaken after an analysis by Seton Hall University, a private university in New Jersey, of the detainee system found only 8 per cent of detainees were al-Qaeda fighters.

This article starring:
Abdullah Mehsud
Posted by: GolfBravoUSMC || 07/29/2007 15:12 || Comments || Link || E-Mail|| [343 views] Top|| File under: al-Qaeda
Who's in the News
31
[untagged]
7
Taliban
7
Iraqi Insurgency
3
al-Qaeda
2
Hamas
2
Hezbollah
2
Thai Insurgency
2
Global Jihad
2
Govt of Iran
2
Govt of Syria
1
Islamic Courts
1
Mahdi Army
1
Muslim Brotherhood
1
Muttahida Majlis-e-Amal
1
Popular Resistance Committees
1
Fatah al-Islam
1
al-Aqsa Martyrs
Bookmark
E-Mail Me
The Classics
The O Club
Rantburg Store
The Bloids
The Never-ending Story
Thugburg
Gulf War I
The Way We Were
Bio
Merry-Go-Blog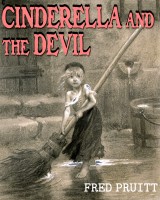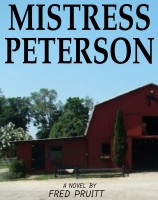 On Sale now!


A multi-volume chronology and reference guide set detailing three years of the Mexican Drug War between 2010 and 2012.

Rantburg.com and borderlandbeat.com correspondent and author Chris Covert presents his first non-fiction work detailing the drug and gang related violence in Mexico.

Chris gives us Mexican press dispatches of drug and gang war violence over three years, presented in a multi volume set intended to chronicle the death, violence and mayhem which has dominated Mexico for six years.
Click here for more information


Meet the Mods
In no particular order...


Steve White
Seafarious
Pappy
lotp
Scooter McGruder
john frum
tu3031
badanov
sherry
ryuge
GolfBravoUSMC
Bright Pebbles
trailing wife
Gloria
Fred
Besoeker
Glenmore
Frank G
3dc
Skidmark
Alaska Paul



Better than the average link...



Rantburg was assembled from recycled algorithms in the United States of America. No trees were destroyed in the production of this weblog. We did hurt some, though. Sorry.
3.215.180.226