Afghanistan
Third attempted ambush in two days by insurgents yields same results: utter failure
Insurgents attempted another ambush on an Afghan National Army - led patrol in Kandahar province today but met with the same results, scores of dead insurgents and no casualties to Islamic Republic of Afghanistan forces.

A combined force consisting of elements of the 2nd Battalion, 1st Brigade, 209th ANA Corps, and a squad of Afghan National Police both advised by Coalition forces were near the village of Chenar Tu when they were ambushed for the third time in two days by an unknown number of insurgents hiding within three compounds.

The insurgents attacked the patrol with RPGs, small-arms and heavy machine gun fire. The combined force repelled the attempted ambush with small-arms fire and requested Coalition close air support to destroy the enemy positions.

Coalition aircraft dropped a total of four bombs, one on each compound and one on insurgents outside of the compounds. All bombs were dropped after Coalition forces positively identified each insurgent position. More than 20 insurgents were killed during the engagement.

Intelligence continues to suggest that Taliban forces are attempting to re-assert their presence in northern Kandahar after their recent defeats from ANA and Coalition operations in the area the past several weeks.

"Once again, the insurgents are purposefully attacking from civilian compounds, demonstrating their intentions to include Afghan civilians in their destructive actions," said Army Maj. Chris Belcher, a Combined Joint Task Force-82 spokesperson. "They continue to prove to the world that their statements of caring about preventing civilian casualties are hollow claims."
Posted by: Anonymoose || 07/28/2007 19:35 || Comments || Link || E-Mail|| [389 views] Top|| File under: Taliban
22 of 23 Korean hostages still alive
A Taliban spokesman confirmed that the remaining 22 South Koreans held hostage in Afghanistan were still alive, adding that no further deadlines would be set while the group negotiates with the government to free them. A government official also said the Christian volunteers, whose leader was killed two days ago by their Taliban captors, were alive, adding an Afghan delegation was in talks with the militants. "They are alive and fine," Munir Mangal, a deputy interior minister who also heads an Afghan team trying to secure the freedom of the hostages, told reporters in Ghazni. Medicines had been sent for some of the captives who are ill, he added.

Taliban spokesman Qari Mohammad Yousuf said the government had assured the group it would release eight members of the Taliban as part of an exchange deal for the freedom of a similar number of the hostages. "They are alive. The talks are going on and we are not giving further deadlines for the government has assured us that it wants to resolve the issue through talks," he told Reuters.

South Korea's chief presidential national security adviser, Baek Jong-chun, arrived in Afghanistan on Friday to step up efforts to free the hostages, an Afghan official said. "The envoy will meet with the Afghan president at the earliest possible time," a senior South Korean official told AFP, asking to remain unnamed.
Continued on Page 49

This article starring:
Foreign Minister Song Min-Soon
Munir Mangal, a deputy interior minister
QARI MOHAMAD YUSUF
Taliban
South Korea's chief presidential national security adviser, Baek Jong-chun
Yim Hyun-Joo
Posted by: Fred || 07/28/2007 00:00 || Comments || Link || E-Mail|| [329 views] Top|| File under: Taliban
50 Taliban and 28 civilians killed in Afghan clashes
NATO and Afghan troops clashed with Taliban insurgents and called in air strikes that killed at least 50 suspected militants and dozens of civilians, local officials and villagers said on Friday, as the South Korean hostage crisis continued.

The fighting started Thursday night in the village of Kumbarak in Helmand province, prompting NATO forces to tell residents to evacuate their homes because of the clashes, said Gereshk district chief Abdul Manaf Khan. The air strikes killed 50 Taliban and 28 civilians, Khan said, citing villagers' reports. He said the bodies had already been buried, adding that fighting had continued on Friday. NATO's International Security Assistance Force said it did not have any information about the incident and was looking into it. The report could not be immediately verified although a local lawmaker and a resident said there were civilians among the dead.

Malim Mirwali, a member of Parliament for Gereshk, said that more than 40 civilians were killed in the air strikes — a figure that one local resident also cited. "The war planes came and bombed these villagers — more than 40 civilians were killed, including women and children," said villager Nimatullah Khan. "The villagers' bodies were buried this morning because the weather was hot. Right now, the people are scared, and the operation is ongoing between these forces and the Taliban," he said.d.

The latest violence comes a day after reports of US-led coalition and Afghan troops battling with militants in the south, leaving more than 60 suspected Taliban dead. A NATO soldier was killed in another incident.
Posted by: Fred || 07/28/2007 00:00 || Comments || Link || E-Mail|| [372 views] Top|| File under: Taliban
Africa Horn
Somalia: Teachers and students taken into custody for terror links
(SomaliNet) Somalia's government troops stormed an Islamic school near KM4 roundabout in south of Mogadishu today taking out a number of suspected teachers and students – as the government continues to hunt down suspects for terror links. One of the students at the Sunna Islamic School told Somalinet that the soldiers raided the building and ordered all the pupils to stop moving and get ready for searching. They have entered all rooms of the school before extracting four teachers and twenty students. All detainees were blindfolded according to eyewitnesses in condition of anonymity.

The government soldiers did not give any detail about the arrest of the Sunna school teachers and students. "We don't know yet where our teachers and students were taken, I am sure that they were innocents. We are asking for their release," said one female student.

Meanwhile, the Ethiopian forces together with the Somali government soldiers today raided Banadir Hospital in Mogadishu taking out a number of people including a patient and hospital staff. Witnesses said the troops supported by four battlewagons made a force entry into the hospital patient rooms and the operating room asking the names of the wounded people in the hospital.

On July 22, the Ethiopians extracted five patients and their relatives from privately owned hospital in Wardhigley neighborhood, south of the capital. The government intelligence officials said all the arrested people were belonging to the insurgents waging the war in the capital.
Posted by: Fred || 07/28/2007 00:00 || Comments || Link || E-Mail|| [352 views] Top|| File under: Islamic Courts
Somalia: Government truck comes under attack
(SomaliNet) A remote controlled roadside bomb has exploded near the main Mogadishu airport on Thursday afternoon as government truck was passing there. There is no immediate casualty from the latest bomb attack and no one was arrested in connection with the latest bomb. A witness told Somalinet the bomb was aimed at a pickup truck carrying government soldiers but missed the target. Shortly after the blast, which was huge and loud, the Ugandan peace keepers reached the area and began investigations to who was behind the attack.

Meanwhile, soldiers of the transitional government raided a village in Hodan district where they took out five persons two of whom were wounded. According to the local residents, two armored vehicles with soldiers entered a house in Hodan arresting five men including wounded patients.

In Huriwa district, north of the capital, the Ethiopian forces fired gunshots wounding two people after children playing alongside a road threw fire crackers.
Posted by: Fred || 07/28/2007 00:00 || Comments || Link || E-Mail|| [297 views] Top|| File under: Islamic Courts
Somalia: Mogadishu killings continue, Ethiopians security raid
(SomaliNet) One person was killed and two others were wounded in grenade explosion which occurred in Suuqa-Xoolaha village of Huriwa district, north of the Somalia capital overnight – as the Ethiopian forces along with their Somali counterparts on Friday morning launched massive search operations in parts of the capital targeting particular houses in former dairy factory. A witnesses told Somalinet that an unknown gunman hurled a grenade bomb at a tea-shop where a group of residents were relaxing. It is not clear why the man targeted the civilians when there were no government soldiers there.

In Hodan district, south of the capital, a local militant threw a hand grenade bomb at government soldiers in Black Sea junction overnight. There was no immediate casualty on the soldiers as the attacker escaped unharmed. The security forces sealed off the area of the blast and it is hard for journalists find out the casualty.

In Wadajir district, west of the capital, three civilians were wounded when an armed man opened fire on residents resting outside of their houses, witnesses confirmed to Somalinet. All the wounded were taken to Medina hospital where one of them died of the injury. It is not known why these people were attacked.

The latest incidents came as the local insurgents supporting the ousted Islamic Courts vowed to continue the attacks against what they called 'the puppet government and its Ethiopian ally forces'.
Posted by: Fred || 07/28/2007 00:00 || Comments || Link || E-Mail|| [298 views] Top|| File under: Islamic Courts
Somalia: government official murdered
(SomaliNet) The head of Jungal locality in Yaqshid district, north of the Somalia capital Mogadishu has been shot dead overnight by unknown local militants, reports say on Friday. Hassan Irro, was gunned down as he was coming out of a mosque in the area, Yaqshid district commissioner Haji Ali Fidow told the local media this morning. "The murder of Iro was carried out by a terror group," he said. "These elements continue to target the officials of Banadir authority,"

The attackers escaped unharmed soon after they killed the local official. Mr. Ali said investigations are now under way to pursue the murderer. "I hope we will find them soon," Earlier, former Yaqshid DC was killed by local militants. Several district commissioners lost their lives in assassinations.
Posted by: Fred || 07/28/2007 00:00 || Comments || Link || E-Mail|| [269 views] Top|| File under: Islamic Courts
Britain
Muslim-only jail could be built to protect the terrorists
[DailyMail] Ministers are not-so-secretly considering plans for an all-Muslim prison after a series of attacks on jailed Islamic terrorists, it is claimed. The prison could house the growing number of Muslim extremist inmates, it is said, after increasing signs of tension at the jails in which they are housed. But critics said terrorists must not be given the appearance of special status within the justice system.

On Sunday, a fire was started in the cell housing Hussein Osman, in Frankland high security prison in County Durham. Osman was jailed this year for his role in the July 21 bomb plot. He tried to repeat the July 7 carnage by attempting to blow up a train at Shepherd's Bush, West London, in 2005. Nobody was hurt in the cell fire, which is under investigation, but officials believe it may have been an attempt on his life.

It was the third incident in three weeks involving convicted Islamic terrorists at the prison.
Continued on Page 49

This article starring:
DHIREN BAROT
al-Qaeda in Britain
HUSEIN OSMAN
al-Qaeda in Britain
OMAR KHYAM
al-Qaeda in Britain
solicitor Mudassar Arani
Tory MP Patrick Mercer
Posted by: Seafarious || 07/28/2007 00:00 || Comments || Link || E-Mail|| [332 views] Top|| File under: al-Qaeda
Caucasus/Russia/Central Asia
Car boom kills Russian Muslim cleric
A senior Muslim cleric and his brother were killed when their car was blown up overnight in the southern Russian province of Dagestan, the region's top prosecutor said on Friday.

Chief prosecutor Igor Tkachev told reporters at the scene in the regional capital Makhachkala that the "deputy mufti of the Muslim religious leadership", Kurbanmagomed Ramazanov, and his brother Abdulla had been killed.

A third person in the car was injured by the blast, which was caused by a bomb attached to the vehicle, the prosecutor's office said in a statement. Dagestan is a restive Muslim province on Russia's Caspian Sea shoreline. On its western side it neighbours the war-torn Chechnya.

While it is frequently the scene of attacks by Islamic militants, law-enforcement authorities did not say who they considered responsible for Thursday's attack. But the head of the Coordinating Centre of Muslims in the North Caucasus, Magomed Albogachiyev, said the attack was part of a systematic push to kill law-enforcement officials and religious leaders to destabilise the region. "It is to someone's advantage to destabilise the situation. They don't want stability and peace in the Caucasus," RIA Novosti news agency quoted him as saying on Friday.
Posted by: Fred || 07/28/2007 00:00 || Comments || Link || E-Mail|| [274 views] Top|| File under: Chechen Republic of Ichkeria
Home Front: WoT
Chemical plants alerted after suspicious calls
Chemical plants are being warned not to divulge security and safety procedures to a caller claiming to be conducting a survey for an industry trade group. The caller gave a false phone number and the group is not conducting a survey.

At least three such calls were made this month to plants in the Midwest, but no information was divulged, according to the Center for Chemical Process Safety (CCPS), an industry group based in New York that sent an alert. "There is concern, in light of recent terrorist activity, that this may be an attempt to determine security vulnerabilities in the chemical process," said the letter sent Tuesday to 31,000 members of the American Institute of Chemical Engineers, the parent group of CCPS.
Posted by: trailing wife || 07/28/2007 12:52 || Comments || Link || E-Mail|| [297 views] Top|| File under: Global Jihad
India-Pakistan
Quit Kashmir within a week, Hizbul to migrants
A militant group in Kashmir has told thousands of migrant labourers to leave within a week after two non-Kashmiri labourers were accused of raping and killing a teenage girl. Hizbul Mujahideen has not said what will happen to those labourers who remain behind. "The involvement of non-Kashmiris in criminal activities is increasing and they are also pushing Kashmiri youth to all kinds of social evils," Junaid-ul-Islam, a group spokesman, said in a statement late on Friday. "Quit Kashmir within a week." Another militant group, Jaish-e-Mohammad, echoed the demand.

Police arrested at least six people, including at least two non-Kashmiris, this week on charges of raping and killing a 14-year-old girl in north Kashmir. There are no official figures, but several thousand migrant labourers, masons and carpenters work in the state. "They attacked labourers in the past, I am scared and I am leaving now," Suresh Kumar, a labourer from Bihar said before boarding a bus in Srinagar.

This article starring:
JUNAID UL ISLAM
Hizbul Mujahideen
Hizbul Mujahideen
Jaish-e-Mohammad
Posted by: John Frum || 07/28/2007 09:55 || Comments || Link || E-Mail|| [314 views] Top|| File under: Jaish-e-Mohammad
5 militants shot dead in IHK
Indian soldiers in revolt-hit Kashmir shot dead five suspected Islamic militants in three separate gunbattles, police said on Friday.

"Soldiers shot dead Mushtaq Ahmad and Muhammad Shafi, both members of Hizbul Mujahideen" just south of Indian-held Kashmir's summer capital Srinagar on Friday, a senior police official said. Troops also killed another militant in a shootout nearby on Friday, police added. Two other militants belonging to the Jaish-e-Muhammd rebel movement were killed in a shootout overnight, police said.

This article starring:
MUHAMAD SHAFI
Hizbul Mujahideen
MUSHTAQ AHMED
Hizbul Mujahideen
Hizbul Mujahideen
Jaish-e-Muhammd
Posted by: Fred || 07/28/2007 00:00 || Comments || Link || E-Mail|| [287 views] Top|| File under: Hizbul Mujaheddin
Mehsud militants take positions on hilltops
Militants from Baituallah Mehsud group have taken positions on hilltops over a 20-km strip between Sarwaki tehsil and Madi Jan overlooking main Wana-Dera Ismail Khan highway, security sources said on Friday. The move came three days after Taliban militant leader Abdullah Mehsud died in Zhob district of Balochistan province on Tuesday. The militants have taken the positions to cut supply lines of the military on the Wana-Tank road if security forces launch an operation in North Waziristan, according to sources.

A Mehsud jirga returned from Wana without meeting South Waziristan Political Agent Hussainzada Khan, and MMA MNA Maulana Mirajuddin criticised the official's behaviour. Khan, however, told reporters that he was waiting for the jirga but they went back.
Posted by: Fred || 07/28/2007 00:00 || Comments || Link || E-Mail|| [324 views] Top|| File under: Taliban
3 new checkposts set up in Miranshah
Three new checkposts were set up in North Waziristan's regional headquarters to reinforce security, as non-local residents continued leaving the area fearing a likely military operation against local and foreign insurgents, local sources said on Friday. "One checkpost in east and two in the northwest of Miranshah were established to reinforce security around the town," an official, asking not to be named, told Daily Times. Local residents said each checkpost was manned by a contingent of around 50 paramilitary and army soldiers.

The Taliban pulled out from the 2006 peace deal with the government on July 15 after the authorities redeployed the troops in the area. Security forces have banned the entry of vehicles to Miranshah bazaar and no traffic is allowed between Miranshah and Bannu.

Late on Thursday night, security forces returned fire after militants attacked a checkpost in the Speenwam area on Mir Ali-Thall Road. No casualties were reported.


Looting of public and government property continued in Miranshah despite a Taliban Shura decree that anyone seen with looted property should be shot even if he was disguised as a Taliban.


On Friday, masked people broke into a girls' school and took away 30 computers and other valuables, school guard Muhammad Ayaz told Daily Times.


Separately, masked men stole two tractors and several urea bags from the Agriculture Department office. A cash-carrying vehicle escaped a remote-controlled blast in Lower Dir.


The bomb was planted at Ashari Ghat, some five kilometers from Timergrah on Chitarl Road, which has witnessed three blasts in the past two days.


On Thursday, police prisoner vans were targeted with two bombs that injured five policemen and three prisoners.


In Hangu district, the army blew up an old bunker near the Tull Cantonment area in order to prevent its possible misuse by the militants.


Separately, a landmine injured three persons in the Pevar Tagni area, some 25 kilometers North of Parachinar.
Posted by: Fred || 07/28/2007 00:00 || Comments || Link || E-Mail|| [318 views] Top|| File under: Taliban
Six 'terrorists' arrested
Three people were arrested in Peshawar on Friday for their alleged involvement in bomb blasts in the NWFP, and three people allegedly involved in a suicide bombing and an attack on a police check post in Matta (Swat) were arrested from Lahore. Peshawar City Police Officer Abdul Majeed Marwat told a news conference at the Peshawar police lines that police intercepted a car at Gulbahar and arrested three brothers – Imtiaz, Ayaz and Bahadar – of Wali Abad. He said police also recovered two kilograms of explosives from the vehicle.

According to Marwat, the arrested people were involved in the bombings at CDs shops in the province. He said a foreign intelligence agency had given $600 to the accused for carrying out terrorist activities. He said they were also involved in a bomb blast at the Peshawar bus terminal on April 17. During investigations, he said, the accused have confessed to their involvement in a bomb blast near the Peshawar High Court on May 29. However, Marwat said, the accused were not involved in the recent suicide bombings and also had no links with jihadis.

In Lahore, intelligence personnel raided a house near Niazi bus stand in Lahore and arrested four suspects. One of the arrested, Aurangzaib, was later released. The rest meanwhile have confessed to their involvement in Swat bombing. They were handed over to Swat district police.
Posted by: Fred || 07/28/2007 00:00 || Comments || Link || E-Mail|| [277 views] Top|| File under: TNSM
Raziq Bugti gunned down
Raziq Bugti, former guerrilla commander turned spokesman for the Balochistan government, was shot dead by assailants here on Friday, police officials told Daily Times. Assailants opened fire on Bugti's vehicle on Zargoon Road, a mere 200 metres from the Chief Minister's House. Banned militant group the Baloch Liberation Army (BLA) has claimed responsibility for killing Raziq Bugti.

Not many Bugtis in the news these days. :(
Posted by: Fred || 07/28/2007 00:00 || Comments || Link || E-Mail|| [279 views] Top|| File under:
Lal Masjid hard boyz and girlz kick out JI delegation
Brownshirts Seminary students, who took control of Lal Masjid on Friday, thrashed and kicked Jamat-e-Islami (JI) leaders out of the mosque, accusing them of playing politics over dead bodies of their colleagues.

A JI delegation, led by MMA deputy general secretary Liaqat Baloch, came to mosque shouting anti-government slogans. Mian Aslam, MNA from Islamabad, Syed Bilal, the JI district president, and Sirajul Haq, a former minister of NWFP, were among the delegation.

The seminary students beat up the delegation and forced it out of the mosque as they tried to enter the main hall.

The seminary students beat up the delegation and forced it out of the mosque as they tried to enter the main hall.

The students said the JI was politicizing the issue. "Where were you when our sisters and mothers were dying here and our colleagues were being killed brutally? We will not allow you to offer prayer here. You have come here for politics. You better go to London and hold your meetings," an enraged student told the JI delegation. These JI mullahs then came out of the mosque and offered prayer on the main road. Sirajul Haq led the prayer.

Later, Liaqat Baloch told reporters that 'agencies' men' were in the mosque in place of seminary students. He said the 'agencies' men' thrashed the JI delegation. The seminary students also misbehaved with reporters and cameramen. They alleged that media, especially TV channels, presented a biased version of events.
Posted by: Fred || 07/28/2007 00:00 || Comments || Link || E-Mail|| [287 views] Top|| File under: Taliban
Suicide attack on police claims 14: 'Taliban' back at Lal Masjid
A suspected suicide bomber killed at least 14 people including seven policemen and injured more than 50 others on Friday at a hotel near the Lal Masjid, after baton-wielding students of Jamia Fareedia madrassa and congregation members loyal to the slain Abdul Rashid Ghazi and former prayer leader Maulana Abdul Aziz occupied the mosque briefly and demanded Aziz's return.


Whoa! Wotta surprise! I mean, whoever expected something like that to happen?

Aziz's supporters stopped the government-appointed prayer leader Maulana Ashfaq Ahmed from leading the Friday prayer at Lal Masjid after the mosque was reopened to the public after three weeks. They demanded that authorities bring Maulana Aziz to Lal Masjid to lead the prayers. Maulana Ashfaq then left for his home in police security.


"I am, like, outta here!"
"We'll go witcha, maulana. Just to make sure you get home okay."

Maulana Atiqur Rehman, a teacher at Jamia Fareedia, then led the prayer at Lal Masjid.


"And now, brethren and sistren, join me in our simple prayer: 'Gawd, please kill them all! Make them suffer! Make their children suffer! Visit them with boils!...'"

Before and after the prayer, the people shouted anti-government slogans and vowed that they would avenge the killings of all those who had been killed in the Lal Masjid operation. The students and the congregation members then came on the streets. Some of them reached the mosque's roof and hoisted black flags there and on the minarets. Some started splashing red paint onto the walls to restore the mosque's namesake colour after the government restoration left it pale yellow. The violent mob then started throwing stones at armoured personnel carriers. The violence, which later spread to Aabpara and Melody Chowk, forced the policemen to teargas the mob.


"Chowdry, the students are revolting!"
"Aren't they, though?"
"Have we any teargas?"

"That won't make them smell any better, sir."

The protesters then reentered the mosque's premises.


"Hrarrr! Back to the mosque premises!"

As the hide and seek between the protesters and policemen continued in the Lal Masjid surrounding areas, an explosion took place in front of Muzaffargarh Nihari House at Aabpara Chowk.
Eyewitnesses said that seven people, including the suspected bomber, died instantly while six critically injured people died at the hospital. Naseer, owner of the restaurant, told Daily Times that a young man came in front of his restaurant and shouted Allah-ho-Akbar before blowing himself up. Interior Secretary Kamal Shah linked the attack with the Lal Masjid situation. The police claimed that it had found the body parts of the bomber including his head.


"Over here! What's this?"
"Looks like a spleen with a turban. And a moustache!"

Interior Ministry spokesman Brig (r) Javed Cheema said the government had closed Lal Masjid for an indefinite period after the violence in the mosque and suicide attack at Aabpara Market.


Brilliant. Much more brilliant than the original plan. Not as brilliant as demolishing it and sowing the ground with salt.

After the bombing, police retook control of Lal Masjid, Islamabad SSP Zafar Iqbal said. Some protesters resisted and about 50 people were arrested, AFP adds.


And they'll be back walking the streets tomorrow or the day after, which is why it'll happen again.
Posted by: Fred || 07/28/2007 00:00 || Comments || Link || E-Mail|| [353 views] Top|| File under: Taliban
Iraq
Iraqi leader tells Bush: Get Gen Petraeus out
Source is the Telegraph, you know what that can mean


Relations between the top United States general in Iraq and Nouri al-Maliki, the country's prime minister, are so bad that the Iraqi leader made a direct appeal for his removal to President George W Bush. Although the call was rejected, aides to both men admit that Mr Maliki and Gen David Petraeus engage in frequent stand-up shouting matches, differing particularly over the US general's moves to arm Sunni tribesmen to fight al-Qa'eda.

One Iraqi source said Mr Maliki used a video conference with Mr Bush to call for the general's signature strategy to be scrapped. "He told Bush that if Petraeus continues, he would arm Shia militias," said the official. "Bush told Maliki to calm down."

At another meeting with Gen Petraeus, Mr Maliki said: "I can't deal with you any more. I will ask for someone else to replace you."

Gen Petraeus admitted that the relationship was stormy, saying: "We have not pulled punches with each other."

President Bush's support for Mr Maliki is deeply controversial within the US government because of the Iraqi's ties to Shia militias responsible for some of the worst sectarian violence.


Yet another demonstration that Bush sometimes is loyal to a fault.

Alongside the firm support of Mr Bush, Mr Maliki also enjoys the backing of Ryan Crocker, the US ambassador and his predecessor, Zalmay Khalilzad, now America's representative at the United Nations. Mr Crocker, who attends Mr Maliki's stormy weekly meetings with Gen Petraeus, said the Iraqi leader was a strong partner of America. "There is no leader in the world that is under more pressure than Nouri al-Maliki, without question," he said. "Sometimes he reflects that frustration. I don't blame him. I probably would too."
Posted by: Sherry || 07/28/2007 17:26 || Comments || Link || E-Mail|| [482 views] Top|| File under: Iraqi Insurgency
Iranian arms importers captured in Iraq
Four terrorists linked to an Iranian smuggling operation — responsible for targeting coalition forces with powerful bombs — were captured yesterday in Iraq, according to Defense Department officials. The suspects were captured after U.S. forces conducted a raid in Qasarin, a small village north of Baqouba, in the Diyala province near the border with Iran.


Saying publicly what we've long known. Whether the decision to speak out comes from President Bush or General Patreaus is immaterial, especially coupled with the fact that the Surge is working.


"I would say that it's clear to us that there are networks that are smuggling weapons, both explosive-formed projectiles, IEDs, as well as mortar and other capabilities from Iran into Iraq," said Lt. Gen. Raymond T. Odierno, the day-to-day commander in Iraq. "And in fact, we believe some training is also going on inside of Iran. We have seen in the last three months a significant improvement in the capability of mortarmen and rocketeers to provide accurate fires into the [coalition] Green Zone and other places. We think this is directly related to training that was conducted in Iran."

Earlier this week, American and Iranian ambassadors to Iraq met in Baghdad and agreed to set up a security subcommittee to carry forward talks on restoring stability in the war-torn nation. During the groundbreaking talks, U.S. Ambassador Ryan Crocker accused Iran of spurring the violence in Iraq by arming and training Shi'ite militias. He warned that no progress can be made unless Iranian behavior changes. Iranian Ambassador Hassan Kazemi Qomi countered that Tehran is trying to help Iraq deal with the security situation, but Iraqis are "victimized by terror and the presence of foreign forces" in their country.


*sigh* I'm not subtle enough to understand why we are engaging in these talks.




I'm not either, but I'll take a shot at it:

1) shows good faith with Joe Liebermann's of the world. Don't under-estimate the usefulness of that.

2) allows us to rattle the Sunni tribal chiefs to our advantage: cooperate with us or watch what happens when we make a deal with the Iranians. Likewise, it can be used to persuade the Kurds to be a little more reasonable on the oil plan.

3) gives al-Maliki a little breathing space to sort things out in the capital.

4) gives the surge a little more time to work, and perhaps (if this actually does something to calm the Sadr brigades, which I doubt) a little more measurable progress for the September report (which the Dhimmicrats have pledged not to read).

Peter Brookes, senior fellow at the conservative Heritage Foundation and a national security authority, cites Iran's current involvement and support for Taliban groups in Afghanistan as an example of Iran's flip-flop foreign policy when it comes to defeating the U.S. "In the past the Iranians would have never given financial support to the Taliban," he said. "The evidence now suggests that Iran is offering them assistance in an effort to push U.S. forces out of the region." Iran and Syria are doing the same in Iraq, he added.


P'rhaps I'm not the only one confused.
Posted by: trailing wife || 07/28/2007 13:24 || Comments || Link || E-Mail|| [296 views] Top|| File under:
U.S. Widens Push to Use Armed Iraqi Residents
The U.S. military in Iraq is expanding its efforts to recruit and fund armed Sunni residents as local protection forces in order to improve security and promote reconciliation at the neighborhood level, according to senior U.S. commanders.

Within the past month, the U.S. military command in charge of day-to-day operations in Iraq ordered subordinate units to step up creation of the local forces, authorizing commanders to pay the fighters with U.S. emergency funds, reward payments and other monies.

The initiative, which extends to all Iraqis, represents at least a temporary departure from the established U.S. policy of building formally trained security forces under the control of the Iraqi government. It also provokes fears within the Shiite-led government that the new Sunni groups will use their arms against it, commanders said.

The goal is to put the new, irregular forces in place quickly -- hiring them on contracts and providing them with uniforms without waiting for access to lengthy police and army training programs.

In the long term, commanders say, the goal is to incorporate the units into the Iraqi security forces. The initiative arises out of efforts underway by some U.S. military units to enlist forces from local tribes as well as insurgent groups in different neighborhoods, most of which have been predominantly Sunni.

The top U.S. commander in Iraq, Gen. David H. Petraeus, called the development of the grass-roots forces the most significant trend in Iraq "of the last four months or so" and one that could help propel slow-moving efforts at national reconciliation among Iraq's main religious sects and ethnic groups.

"This is a very, very important component of reconciliation because it's happening from the bottom up," he said in an interview Friday. "The bottom-up piece is much farther along than any of us would have anticipated a few months back. It's become the focus of a great deal of effort, as there is a sense that this can bear a lot of fruit."

U.S. commanders acknowledge that there is a risk that the Iraqi government will refuse to hire some or all of the local force members and will instead use the names of the Sunni recruits as target lists.

"What the government is afraid of, and we understand that, is they don't want another armed militia of some sort. So what we're looking for is sort of an interim measure . . . to take advantage of these groups," said Brig. Gen. James Campbell, deputy U.S. commander for Baghdad, where he said 18,000 more police officers and 30 police stations are needed.

And while local residents are often the best choice for securing their own streets, the risk exists that they will overstep their bounds in Baghdad's densely populated, mixed sectarian districts, Petraeus said. "You have to make sure that the neighborhood watch doesn't end up watching someone else's neighborhood."

Over a luncheon of chicken and rice in Baghdad's Rasheed district this week, Col. Ricky D. Gibbs, the U.S. commander in the area, met with half a dozen influential Sunni leaders to discuss forming neighborhood protection groups, as well as to share intelligence.

A local Sunni leader, a bespectacled man in a red striped shirt, leaned across the table and handed Gibbs a list of 250 names of Sunni residents willing to serve in a local force.

MORE
Posted by: GolfBravoUSMC || 07/28/2007 09:28 || Comments || Link || E-Mail|| [287 views] Top|| File under: Iraqi Insurgency
U.S. Special Forces, Iraqi Security Forces battle insurgents in Karbala
Iraqi Security Forces, with U.S. Special Forces as advisors, detained a high-level rogue Jaysh al-Mahdi commander in western Karbala, July 27. Iraqi and U.S. forces detained their primary target without incident during a raid in a neighborhood in Karbala. Two other suspicious individuals present during the raid were also detained.

While preparing to leave the target location, Iraqi Security Forces and U.S. Special Forces began receiving fire from three separate locations. The team determined the attackers were using small arms weapons, machine guns, and rocket-propelled grenades.

As the team defended itself with well-aimed fire, killing five insurgents, rogue JAM militants fired on a helicopter assisting the team in the operation. U.S. Special Forces called in precision aerial fires that resulted in approximately a dozen insurgents killed. No Iraqi civilians were present in the area while the strike was performed.

The primary suspect commands a rogue Jaysh al-Mahdi assassination cell of over 100 armed members. He has allegedly commanded attacks against Coalition Forces using improvised explosive devices, explosively formed penetrators and mortars. He has also carried out assassinations of Iraqi civilians. His cell is also credited with the assassinations of two Iraqi government officials.
Posted by: Fred || 07/28/2007 00:00 || Comments || Link || E-Mail|| [463 views] Top|| File under: Mahdi Army
Iraqi Security Forces, U.S. Special Forces detain al-Qaeda in Iraq members
Iraqi Security Forces, with U.S. Special Forces as advisors, detained two primary targets of an al-Qaeda in Iraq cell near southwest neighborhood of Jihad in Baghdad, July 26. The Iraqi Forces detained their primary targets at several different residences during the early morning operation in Baghdad. One other suspicious individual present during the operation was also detained.

The al-Qaeda in Iraq cell is alleged to be responsible for conducting extra judicial killings of Iraqi citizens and emplaces improvised explosive devices. They are also believed to have conducted attacks on Iraqi and Coalition Forces as well as local Iraqi citizens.

Three Iraqi Forces members were injured during the operation during a small-arms fire from an adjacent building. A U.S. Special Forces medic provided first-aid that allowed them to continue the mission. The shooter fled from his position after firing from the roof. No U.S. Special Forces Soldiers were injured during the operation.
Posted by: Fred || 07/28/2007 00:00 || Comments || Link || E-Mail|| [292 views] Top|| File under: al-Qaeda in Iraq
MND-B attack aircraft kill 7 insurgents
Attack aviation crews from Multi-National Division-Baghdad killed seven insurgents at approximately 12 p.m. July 25 in western Baghdad. The Apache crews from the 4th "Guns" Battalion, 227th Aviation Regiment, 1st Air Cavalry Brigade, 1st Cavalry Division, responded to a call from ground forces in contact with the enemy. The forces, from the 1st Battalion, 28th Infantry Regiment, 4th Brigade Combat Team, 1st Infantry Division, were receiving small arms fire from about 15 insurgents.

The insurgents attempted to flee the area in a van when attack aviation arrived. The Apache crews maintained identification of the vehicle and got clearance to fire from the ground forces. The crews engaged the vehicle, destroying it and killing seven insurgents.
"Conducting close combat attacks is one of our primary tasks during our daily mission sets," said Largo, Fla., native Capt. Scott McCraney, the pilot in command for the mission. "We were able to successfully destroy the van and engage the insurgents that were firing on (1-28 Inf. troops)."


Posted by: Fred || 07/28/2007 00:00 || Comments || Link || E-Mail|| [283 views] Top|| File under: Iraqi Insurgency
Coalition Forces Detain Four Suspected Special Groups Terrorists
Coalition Forces captured four suspected Special Groups terrorists affiliated with the Iranian lethal aide network in a pre-dawn raid Friday in the village of Qasarin, Diyala Province.

Coalition Forces conducted a raid to capture or kill a highly-sought operative believed to be a senior leader of a weapons smuggling network. The captured terrorists are suspected of facilitating the transport of weapons and personnel from Iran into Iraq. The captured terrorists are also believed to have facilitated the flow of deadly Explosively Formed Projectiles (EFPs) into Iraq from Iran to be used against Coalition Forces. "Coalition troops remain relentless in our pursuit of those terrorists who seek to bring EFPs and other lethal aid into Iraq," said Major Marc Young, MNF-I spokesperson. "Iranian influence is hindering the prospects of peace and stability in Iraq."


Posted by: Fred || 07/28/2007 00:00 || Comments || Link || E-Mail|| [285 views] Top|| File under: Mahdi Army
MND-B attack aircraft kills two armed insurgents
Multi-National Division-Baghdad Apache crews killed two armed insurgents at approximately July 26 west of Baghdad. An air weapons team of two Apaches from the 4th "Guns" Battalion, 227th Aviation Regiment, 1st Air Cavalry Brigade, 1st Cavalry Division, observed two insurgents with weapons enter a sedan and drive away from a suspected car bomb factory.

A unit operating in the vicinity, 2nd Battalion, 5th Cavalry Regiment, requested that the Apache crews follow the vehicle. With its mission shift complete, the Apache team was relieved by a second Apache team from "Guns."

The second Apache team continued with the mission of following the vehicle and spotted five to six people enter the vehicle, which moved about 15 feet and stopped.

The Apache crews were cleared by the ground unit to fire on the vehicle. The crews engaged the vehicle, destroying it and killing two insurgents. "When we arrived on station, we received an excellent battle handover from the previous team that allowed us to engage one vehicle and several insurgents that were smuggling weapons," said Ashton, Idaho, native Chief Warrant Officer 3 Greg Marotz, the air mission commander. "Working on a daily basis with the Soldiers of 2-5 Cav 'Lancer' has ensured both the safety of their forces on the ground and continued to allow our crews to provide aerial security and reconnaissance."
Posted by: Fred || 07/28/2007 00:00 || Comments || Link || E-Mail|| [273 views] Top|| File under: Iraqi Insurgency
Iraqi National Police rescue infant after terrorists murder mother, uncle
Iraqi National Police rescued an infant girl from a garbage receptacle in the southwestern portion of the nation's capital July 25 after terrorists shot and killed the child's mother and uncle. The child was discovered in the trash by troops from the 1st Battalion, 2nd Brigade, 1st National Police Division after residents reported that a woman and man were shot and killed by masked gunmen in the Saydiyah neighborhood of West Rashid. The child was immediately taken by police to the nearest joint security station where medics treated her wounds. "You can see bruises on her back from the hand that squeezed her ribs as he carried her," said Lt. Col. M. Troy Bentley, 2-1 National Police transition team chief.
Posted by: Fred || 07/28/2007 00:00 || Comments || Link || E-Mail|| [337 views] Top|| File under: Iraqi Insurgency
Israel-Palestine-Jordan
Palestinian shot in Nablus brawl dies
A university student shot during a brawl between supporters of Fatah and Hamas at a West Bank university died of his wounds Friday, hospital officials said. The student, 20-year-old Mohammed Radad, was shot by Fatah-allied gunmen on Tuesday, when students aligned with the rival groups clashed on the campus of An Najah University in Nablus. Palestinian security forces intervened, accompanied by Fatah men in civilian clothes, wounding three students with gunfire.

Witnesses said Radad, a Hamas supporter, was shot in the head by one of the armed men. Hospital officials said Radad died of his head wound Friday. They spoke on condition of anonymity because they were not authorized to speak to the press.

The university fight began when Hamas supporters staged a sit-in on campus, raising the Islamic movement's green flags. Fatah activists demanded that the flags be removed, and a fistfight erupted. Dozens of Palestinian security officers accompanied by about two dozen gunmen then broke into the university and opened fire, witnesses said.
Posted by: Fred || 07/28/2007 00:00 || Comments || Link || E-Mail|| [284 views] Top|| File under: Hamas
Three Fatah activists injured in Hamas shooting
Following Friday prayers.

Three Palestinian activists from Fatah movement have been injured in Rafah, south of Gaza Strip, in a shooting by Hamas members, a Fatah-linked source said on Friday. The shooting took place following the weekly routine Friday prayers in Rafah, when Fatah activists were engaged in a scuffle with Hamas-led Executive Force over criticisms against Fatah and the Palestinian National Authority the source, on anonymity, told KUNA. The Executive Force (of Hamas) also arrested scores of Fatah activists, including a local leader whose house was cracked down and searched by the force, the source added.

The three injured activists were taken to hospital for medical treatment.

Rafah has been the scene of tensions between Fatah and Hamas supporters for five days following an alleged attack by Hamas forces on Palestinian member of parliament Ahsraf Gomaa of Fatah.
Posted by: Seafarious || 07/28/2007 00:00 || Comments || Link || E-Mail|| [359 views] Top|| File under: Hamas
Southeast Asia
Terrorists shoot gas station owner in southern Thailand
Terrorists Insurgents shot a petrol station owner in southern province of Narathiwat on Saturday, critically injuring him. The 34-year-old Muslim man was shot in the morning when he was at his station in Chanae district. Police said four insurgents who came on two motorcycles opened fire onto the man without saying a word. The man, who was shot four times, was rushed to a provincial hospital.

Posted by: ryuge || 07/28/2007 07:45 || Comments || Link || E-Mail|| [294 views] Top|| File under: Thai Insurgency
Who's in the News
30
[untagged]
8
Taliban
6
Iraqi Insurgency
4
Islamic Courts
2
Hamas
2
Global Jihad
2
Mahdi Army
1
Jaish-e-Mohammad
1
Palestinian Authority
1
Thai Insurgency
1
TNSM
1
al-Qaeda
1
al-Qaeda in Iraq
1
Chechen Republic of Ichkeria
1
Fatah
1
Hezbollah
1
Hizbul Mujaheddin
Bookmark
E-Mail Me
The Classics
The O Club
Rantburg Store
The Bloids
The Never-ending Story
Thugburg
Gulf War I
The Way We Were
Bio
Merry-Go-Blog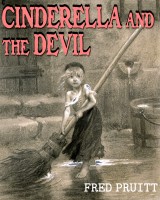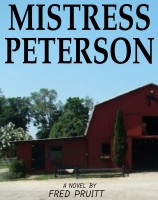 On Sale now!


A multi-volume chronology and reference guide set detailing three years of the Mexican Drug War between 2010 and 2012.

Rantburg.com and borderlandbeat.com correspondent and author Chris Covert presents his first non-fiction work detailing the drug and gang related violence in Mexico.

Chris gives us Mexican press dispatches of drug and gang war violence over three years, presented in a multi volume set intended to chronicle the death, violence and mayhem which has dominated Mexico for six years.
Click here for more information


Meet the Mods
In no particular order...


Steve White
Seafarious
Pappy
lotp
Scooter McGruder
john frum
tu3031
badanov
sherry
ryuge
GolfBravoUSMC
Bright Pebbles
trailing wife
Gloria
Fred
Besoeker
Glenmore
Frank G
3dc
Skidmark
Alaska Paul



Better than the average link...



Rantburg was assembled from recycled algorithms in the United States of America. No trees were destroyed in the production of this weblog. We did hurt some, though. Sorry.
3.215.180.226