Afghanistan
US expects Taliban and Qaeda to go back to hit and run
The US-led coalition forces in Afghanistan expect Taliban and Al-Qaeda fighters to resort to terror attacks after their failure on the battlefield, a US military spokesman told reporters at the Bagram Air Base on Saturday. Colonel Rodney Davis said, "The Taliban and Al-Qaeda have been reluctant to attack coalition forces en masse, opting not to confront troops engaged in a major US-led Afghan army combat operation underway in Afghanistan. They tend to not take us on head-on and this is when they typically resort to acts of terrorism."


They get their butts kicked, so they have to go back to bombing market stalls and burning down schools...

"Given the fact that we are experienced in this type of warfare, we would expect anti-coalition forces to probably try to commit acts of terrorism, because whenever they are unsuccessful on the battlefield they resort to criminal and terrorist acts so of course we are preparing ourselves for any eventuality," he said. Some 1,000 Afghan soldiers backed by US and Italian troops are engaged in Operation Warrior Sweep against suspected Taliban remnants in Paktia. "The coalition forces have cleared illegal checkpoints on the Gardez-Khost road, while Afghan troops have taken control of the approach road leading to Zermat town from local militia leaders," Col Davis said.
Posted by: Fred Pruitt || 07/27/2003 01:04 || Comments || Link || E-Mail|| [357 views] Top|| File under:
Afghan and Pakistani forces clash again
KABUL: Afghan forces have clashed with Pakistani troops along the border in eastern Afghanistan. "Pakistani forces attacked our forces two days ago and wanted to capture one of our posts on a high strategic point but our forces pushed them back," said General Mustafa Khan, a border commander in eastern Nangarhar province. "The fighting was going on for one hour but now the situation is quiet", the general told AFP by telephone. "About a week ago we also had 12 hours of clashes with Pakistani forces. We didn't have any casualties on our side but we have no information on the Pakistani side," Khan said. Tensions on the border between the two countries have been running high since Pakistani troops were deployed to the frontier region of Mohmand in Pakistan's tribal belt for the first time in the country's history. The deployment was meant to block the infiltration of suspected

Taliban

and

Al Qaeda

activists from Afghanistan. But it triggered protests from Afghan tribesmen who claimed that Pakistani troops had set up check-posts deep inside Afghan territory. A mob later attacked the Pakistani mission in Kabul. Afghan Interior Minister Ali Ahmad Jalali Tuesday visited Pakistan to discuss the issue with Pakistani authorities. A tripartite commission of Pakistan, Afghanistan and the United States set up a sub-committee to conduct a ground check of Pakistani militia posts along the border.
Posted by: Fred Pruitt || 07/27/2003 01:00 || Comments || Link || E-Mail|| [329 views] Top|| File under:
Arabia
3 Arrested for Possessing Printed 'Terror' Material
Security forces arrested three men at a checkpoint in Al-Ka'akia district of Makkah on Friday morning after they were found to be in possession of printed material that included a fatwa or "religious edict" in support of terrorist acts against Western targets, Al-Nadwa newspaper reported yesterday.


Perhaps they might give some serious thought to picking up the turban who compiled the "fatwa"?

Security forces became suspicious of the men, who approached a checkpoint in the holy city in a Lexus. The Saudi, Algerian and Moroccan had their car searched after they handed over their identification papers. They found newspaper clippings and other documents printed from websites which advocate terrorism, as well as the paper containing the fatwa. The three men were arrested on the spot and were handed over to the appropriate authorities for interrogation.


"Mahmoud, hand me the Number 3 truncheon, wouldja?"

This is the third arrest of terror suspects in the holy city after the May 12 terrorist attacks in Riyadh, which killed 26 bystanders and nine of the suicide attackers.
Posted by: Fred Pruitt || 07/27/2003 11:04 || Comments || Link || E-Mail|| [320 views] Top|| File under:
County alert on terrorist attacks against Western targets
SAUDI ARABIA: Americans and Britons living in Saudi Arabia were Saturday reminded by their embassies to remain alert for further "terrorist attacks against Western targets" in the kingdom. "We continue to receive information that terrorists may be considering further attacks against Western targets in Saudi Arabia, including housing compounds," the British embassy said in a fresh warning. "The Saudi security forces' recent successes may have disrupted some of these plans, but the risk remains. There is also a continuing risk of opportunistic attacks on Western individuals," the embassy added. The US embassy in Riyadh informed Americans of the decision by the State Department to allow the immediate return of all employees and their family members, but reminded them of "remaining security concerns." "US citizens are reminded of remaining security concerns and the potential for further terrorist attacks in Saudi Arabia," the Gulf region, and abroad said a new warden message posted on the embassy website Saturday.


We're going through a dull spot in the War on Terror. The Riyadh and Casablanca attacks were the most recent gasp (the Lashkar e-Jhangvi slaughter of Shias doesn't count — they're not an al-Qaeda affiliate, just occasional hired help). The Soddies nabbed 16 Bad Guys last Monday, which may have thrown them off stride, but I'd guess they've got another attack in the chute that should be arriving fairly soon...
Posted by: Fred Pruitt || 07/27/2003 00:56 || Comments || Link || E-Mail|| [303 views] Top|| File under:
Security team to Riyadh for war on terror
KUWAIT CITY : A high-ranking Kuwaiti political-security delegation, headed by Deputy Premier and Minister of Interior Sheikh Nawaf Al-Ahmed Al-Sabah, will Saturday visit Saudi Arabia to expand cooperation between the two countries in their war against terrorism and sleeper cells in light of recent blasts in Saudi Arabia. Reliable sources say Sheikh Nawaf will meet with his Saudi counterpart Prince Nayef bin AbdulAziz to exchange information on several security issues. These sources said the Kuwaiti delegation, which also includes Minister of Foreign Affairs Sheikh Mohammed Al-Sabah, will meet with senior Saudi officials to exchange information on blasts which took place in Riyadh nearly two months ago and recent apprehension of a sleeper terrorist cell and confiscation of a large cache of weapons. The sources told the Arab Times the security situation following the capture of a sleeper al-Qaeda cell in Saudi Arabia and the seizure of thousands of tons of explosives and ammunition found in the possession of the cell will be the centre of negotiations between the two sides. Reports said earlier the 16 arrested members of the cell included three Kuwaitis. The Kuwaiti delegation's visit to the Kingdom at this stage, the sources added, has political and security purposes mainly to enhance cooperation between GCC states to quell any attempts aimed at endangering the American presence in Iraq and arrangements made by the United States to establish the new Iraqi government including the formation of Iraq's Transitional Ruling Council.

"The discovery of sleeper terrorist cells in Saudi Arabia brought up the need to coordinate with our brothers in the region. The threat from these cells could extend to Kuwait which also hosts a US military base," said the sources. They added the growing intensity of the war against al-Qaeda groups in the region may instigate some of these cells to carry out further attacks which can only be quelled through more coordination and cooperation amongst security authorities in GCC states.
Posted by: Fred Pruitt || 07/27/2003 00:50 || Comments || Link || E-Mail|| [348 views] Top|| File under:
Europe
Links made between Al Qaeda, Tawhid
Rehash of article of 7/25/2003, adds a bit of detail...
A German intelligence agent said Friday during the trial of a Jordanian national up on terrorism charges that there were close links between a radical Palestinian group and

Al Qaeda

. The leader of the Palestinian extremist organisation Tawhid, Abu Mussab Zarqawi, also had a top role in Osama Bin Laden's network, said a terrorism expert from the BKA federal crime office whose name was not revealed before the court. Tawhid's goals include overthrowing the state of Jordan and killing all Jews.


That's a pretty succinct mission statement...

The US government has described Zarqawi as a link between Al Qaeda and former Iraqi leader

Saddam Hussein

. The defendant in the case, Shadi Mohammad Mustafa Abdullah, a 26-year-old Jordanian of Palestinian origin, stands accused of belonging to Tawhid and plotting attacks here against Jewish and Israeli targets, all of which were foiled. He faces up to 10 years in prison if convicted of membership of a terrorist organisation and passport forgery. The BKA agent cited the fact that Zarqawi, who is at large, had operated a training camp in the Afghan city of Herat that was financed by Bin Laden as evidence of the ties between the two groups. German authorities first began observing Tawhid in 1997 and opened a formal probe in October 2001, after the Sept. 11 attacks in the United States as part of a sweeping crackdown on Islamic extremist groups. The agent said that since then, Tawhid had increased efforts to forge passports for Islamist fighters in the border region between Afghanistan and Pakistan to help them flee US forces. He said that the German Tawhid cell intended to not only attack Jewish interests in Germany but that "the United States and the Bundeswehr [or German armed forces] were in the group's crosshairs," according to new findings. Abdullah has said during his trial that Al Qaeda and Tawhid have cooperated on fund-raising but described their relationship as more of a rivalry than an alliance.


Something along the lines of cooperating egos...

He testified Thursday that Tawhid operatives in Germany received an order from their superiors the day after the Sept. 11 attacks to bomb Jewish sites in Germany.
Posted by: Fred Pruitt || 07/27/2003 11:25 || Comments || Link || E-Mail|| [330 views] Top|| File under:
Fifth Column
Green Party of the US calls for impeachment of President Bush
On the final day of the 2003 national meeting of the Green Party of the United States, delegates from state Green Parties represented in the national party's Coordinating Committee approved two major proposals:
(1) The Green Party endorsed a call to Congress to initiate impeachment proceedings and resolved to take political leadership in the growing movement for impeachment.

The resolution cites President George W. Bush's and Vice President Dick Cheney's "pattern of making false statements to Congress, the American people, and the world to win support for actions by the American government and military forces" in violation of the U.S. Constitution, Charter of the United Nations, and other international laws; "[s]quandering the resources of the American people to serve the interests of transnational corporations"; and war crimes, including the use of depleted uranium and cluster bombs in the preemptive invasion of Iraq.

According to the resolution, "Evidence has emerged that the intelligence agencies of the United States had repeatedly informed the President that Iraq had no weapons of mass destruction nor means to threaten the United States, and that alleged evidence produced by the administration was fraudulent." The resolution also authorizes the Green Party's Peace Action Committee (GPax) to coordinate party activities with other organizations that have called for impeachment.

"The problem isn't 16 erroneous words in the President's January 28 State of the Union address, but dozens of false statements on dozens of issues," said Elizabeth Shanklin, chair of the Bronx County Green Party and a New York delegate at the national meeting.

(2) Greens endorsed a "Home by the Holidays" campaign calling for the U.S. to begin withdrawing troops from Iraq, Afghanistan, Colombia, and the Philippines, with this year's winter holidays as a deadline for total return of military personnel. The resolution demands the removal of U.S. troops from harm's way, citing the rising number of combat deaths (over 340) and injuries and numerous noncombat fatalities and the damage to health and the environment from the deployment of chemical, nuclear, and ecological weapons.

According to the resolution, the White House's policy of invading other countries "is hostile to the democratic traditions of the American Revolution, and must be actively resisted by all patriotic Americans."
The texts of both resolutions will be posted at the Green Party's web site http://www.gp.org. The meeting took place from Friday, July 18 through Sunday, July 20 at the Mayflower Hotel in Washington, D.C. During the meeting, the Green Party of Alabama was admitted to the national party, bringing the number of accredited state parties to 43.


And the Great State of Alabammy is just pleased as punch...


Contacts:
Nancy Allen, Media Coordinator, 207-326-4576, nallen@acadia.net
Scott McLarty, Media Coordinator, 202-518-5624, mclarty@greens.org
Posted by: Fred Pruitt || 07/27/2003 11:44 || Comments || Link || E-Mail|| [500 views] Top|| File under:
India-Pakistan
Pakistan bans latest issue of Newsweek, calls article offensive to Islam
Followup to article from 7/24/03, adds a bit more context...
Hat tip: Tacitus for the first 2 links...
There are three bits here... The real reason this is newsworthy is that Islam, Religion of Peace™, is not only based upon, but actually dependent upon, the absolute claim that it is "the verbatim revelation of Allah, speaking to his prophet, Muhammad, through the Angel Gabriel, in Arabic."
Of course this is problematic, given modern science... Read the Tacitus intro (see third item on page linked above)... Note that questioning this claim is forbidden: "Islamic scholars who have dared ignore this taboo have often found themselves labeled heretics and targeted with death threats and violence."



Per the title, here's the "news"...


Pakistan bans latest issue of Newsweek, calls article offensive to Islam
ASSOCIATED PRESS

ISLAMABAD, Pakistan, July 24 — Pakistan has banned the latest issue of Newsweek's international edition, saying an article on new interpretations of the Quran offends Islam.
The information minister said Thursday that customs authorities have been ordered to seize copies of the edition.
more...



And the light-reading version about the fire beneath the smoke of PakIslamic indignation...


Challenging the Qur'an
A German scholar contends that the Islamic text has been mistranscribed and promises raisins, not virgins
By Stefan Theil
NEWSWEEK INTERNATIONAL

July 28 issue — In a note of encouragement to his fellow hijackers, September 11 ringleader Muhammad Atta cheered their impending "marriage in Paradise" to the 72 wide-eyed virgins the Qur'an promises to the departed faithful. Palestinian newspapers have been known to describe the death of a suicide bomber as a "wedding to the black-eyed in eternal Paradise." But if a German expert on Middle Eastern languages is correct, these hopes of sexual reward in the afterlife are based on a terrible misunderstanding.
more...

And, finally, the real thing for those that actually have do an inquiring mind... From The Atlantic, January 1999, this is the spark that started the fire.
What is the Koran?
Researchers with a variety of academic and theological interests are proposing controversial theories about the Koran and Islamic history, and are striving to reinterpret Islam for the modern world. This is, as one scholar puts it, a "sensitive business"...

by Toby Lester
More...

This is actually a good read and quite interesting - especially given the sputtering outrage and dire threats that have emanated from Islam... including taking the step of banning an issue of Newsweek just for mentioning the resulting debate.
Islam - Religion of Tolerance™
Posted by: PD || 07/27/2003 1:25:01 AM || Comments || Link || E-Mail|| [331 views] Top|| File under:
Iraq
Uday and Qusay found with $, Viagra and Women's Purses
Subtitled: Living the Hard Life on the Run ;-)


See How They Ran
By Evan Thomas and Rod Nordland, Newsweek

In his famous short story "The Things They Carried," writer Tim O'Brien shows that you can learn a great deal about men by what they take into battle.

IN THE CASE OF the platoon he described slogging through the rice fields in 'Nam, those items included love letters from home, grenades and land mines, lucky charms, insecticide, copies of Stars and Stripes, fingernail clippers, bags of marijuana, bandages, psyop leaflets and tanning lotion. "Often," O'Brien writes, "they carried each other, the wounded and the weak."

And what did Uday Hussein carry to the fight? After a hot and noisy siege last week, American soldiers found, in the rubble near his body, his briefcase. The contents, NEWSWEEK has learned, included painkillers, numerous bottles of cologne, Viagra, unopened packages of men's underwear, dress shirts, a silk tie and a single condom. Uday and his brother, Qusay, also had with them a huge stash of cash, as well as, for some reason, two ladies' purses.



As they say: Read it All - much more on the hunt for HVT-1 (Sammy)
Posted by: Frank G || 07/27/2003 5:52:39 PM || Comments || Link || E-Mail|| [464 views] Top|| File under:
So You're Coming to the Sandbox
EFL



This article is in the grand tradition of posts describing simulations of military life in some sorts or another. I think the first US type of this genre is a letter written from a blockade sailor to his mother in the Civil War. Details of the letter are in Shelby Foote's Masterpiece on the war.
From LT Smash 24 July 2003

The rest of you can read the following valuable guide on how to prepare for a deployment to The Sandbox:

Medical Readiness

Go to the hospital, and sit for about five hours in the waiting room.

Have your physician run every medical test known to man. Especially the painful or embarrassing ones.

Request every immunization they have, all at once—regardless of whether you're up to date.

If you have any serious medical conditions, have the doctor say "Oh, it's nothing to worry about," and sign a waiver.

Camp Life

Rip out any vegetation you have in your back yard.

Cover the yard in several feet of sand. Build a sand berm around the perimeter tall enough to block your view of the outside world. Have an armed sentry patrol the berm 24 hours a day. Nobody enters or leaves without authorization.

Cover the sand with a three-inch layer of gravel.

In the upwind corner, place a single port-a-potty. Attach a heater to ensure that it remains above 100F inside at all times. Don't have it serviced until it is at least two-thirds full.

In the downwind corner of the yard, pitch a large tent. Invite eight to ten people to camp with you, at least three of whom snore loudly.

Sleep on military issue cots. If you don't have any, a 2' X 6' piece of plywood should be an adequate substitute.

Assign radically different working schedules to each of your tent mates, at least twelve to sixteen hours a day. Ensure that each person makes plenty of noise and bumps into at least two occupied cots when entering and leaving the tent.

Place the generator as close to the tent as possible. Connect the generator exhaust directly to the tent ventilation intake.

Set the ventilation system to keep the temperature at about 90F at noon, and 80F at midnight. Assign someone to pour sand into the ventilation ducts at regular intervals.

Recruit a pool of cheap laborers who don't speak English. Search them for weapons before they enter the camp, and have armed guards follow them everywhere they go.

Set up a chow tent, and have the foreign laborers prepare and serve the same meals every day. Lunch must always include hot dogs. Everyone must eat at least one MRE in lieu of a hot meal each day—preferably the one that they like the least.

Attach a leaky shower nozzle to the end of your garden hose. Connect the hose to your hot water heater, and set it to 120F. Set it up on a pole in a tent, and have everyone stand in line to take four-minute showers. The fattest and ugliest of these people should not be wearing a towel, or shower shoes.

Turn off the showers at random intervals. Use baby wipes to keep clean.

Morale, Welfare, and Recreation

Have your loved ones mail letters and packages. Hold onto them for at least a month before distributing, and lose some altogether. Any breakables in the packages should be properly destroyed, and all food should be melted, crumbled or spoilt by the time the packages are opened.

Put up fliers for a USO show at "another camp" with celebrities, rappers, rock stars, country singers, NFL cheerleaders, and Wayne Newton. Schedule it for a time when nobody at your "camp" can attend.

Set up a morale tent, with a television. Tune it into a satellite channel that runs the lowest rated programs on television, with low budget public service announcements instead of commercials. Take a vote on which movies to show each night, then play something that nobody wants to watch.

Spread rumors every day about when you're supposed to go home. Shoot down the good rumors, and confirm the bad ones.

Weapons Training

Bury all of your weapons in a sandbox.

Take them out, disassemble, clean, and lubricate.

Go to the weapons range and fire a couple of hundred rounds.

Repeat until you can do this three times in a row without a single weapons jam or misfire.

Admin Training

Take a blank piece of paper.

Write "TURN OVER AND FOLLOW INSTRUCTIONS ON REVERSE" on the front.

Flip it over, and write the same on the opposite side.

Follow the instructions on the paper.

If this gives you a headache, slam your head against the table until you feel better.

Acclimatization Training

Dress out in complete Desert Combat Utilities with the sleeves rolled down. Put on your helmet, flak jacket, and load-bearing vest with full combat load. Now you're ready to rock n' roll!

Set up a portable generator so that the exhaust vent faces the afternoon sun. Turn it on. Stand in the exhaust stream. Feel that refreshing breeze?

Have someone dump bags of very fine sand (talcum powder is an acceptable substitute) in front of the generator exhaust vent. Breathe in deep.

Ah, life in the desert!

Posted by: Penguin || 07/27/2003 5:38:36 PM || Comments || Link || E-Mail|| [342 views] Top|| File under:
Disguised U.S. Soldiers Reportedly Escape From Iraq
By Aws al-Sharqi, IOL Iraq Correspondent
IslamOnline.net - U.S. soldiers in Iraq are escaping from Iraq under the guise of Kurdish citizens, wearing the famous Iraqi and Arab al-Dashdasha (loose headdress) which has become mush sought-after recently, Iraqis told IslamOnline.net Sunday, July 27.


Whoops! There goes another one now...

However, a U.S. colonel categorically denied that 2,500 U.S. soldiers have escaped from duty so far, noting that it was a rumor propagated by the Baathists and the loyalists to ousted Iraqi President Saddam Hussein.


"And no, I have not stopped beating my wife..."

Speaking to IOL, Saeed al-Aidany, a galabia (gown) seller, said, "We were surprised at the very beginning to see a lot of U.S. soldiers buying al-Dashdasha, but it came to our knowledge that they used it as a camouflage to make their escape to Gulf states".


Not, as you might at first think, as souvenirs...

Aidany further claimed that U.S. soldiers were also seen buying Kurdish costumes to make their way to Turkey through northern Iraq.


"Why, Bob! You look so... Kurdish."

Abdul Amir al-Hasnawi

, a truck driver, alleged he helped two U.S. soldiers escape to Kuwait. "Two Black U.S. soldiers arrived in Basra through a Christian go-between from Baghdad, who used to work as a translator with the Americans. They were in jeans and I smuggled them to Kuwait in return for $450 each," Hasnawi told IOL. "The go-between told me that the two soldiers did not to be gunned down in Iraq without a cause," he added.
Posted by: Fred Pruitt || 07/27/2003 11:58 || Comments || Link || E-Mail|| [316 views] Top|| File under:
Uday's executioner: feeding rivals to lions
Edited for brevity.


A chief executioner to one of Saddam's sons has revealed how he helped drag two victims into a cage to be devoured by lions. The executioner said that he was ordered to seize two 19-year-old students and take them to a farm of Uday Hussein, Saddam's oldest son who was killed by American forces last week. As soon as they arrived the students were dragged to a cage containing the lions and forced inside. "I saw the head of the first student literally come off his body with the first bite," he said. He then had to stand and watch the animals devour the two young men: "By the time they were finished there was little left but for the bones and bits and pieces of unwanted flesh." He was told later that the two young men "had competed with Uday where some young ladies were concerned".


More depravity detailed in the full story.
Posted by: Dar || 07/27/2003 12:57:30 AM || Comments || Link || E-Mail|| [347 views] Top|| File under:
What IDIOT Called in the Morticians?
What IDIOT called in the morticians for Uday and Qusay? He or she has all the brains of a fireplug, and deserves the appropriate treatment from every passing dog! It was going so well. They were following my advice, albeit taking too long.
[snipped. Thanks for your opinion...]
Posted by: John Moore (Useful Fools Blog) || 07/27/2003 12:11:34 AM || Comments || Link || E-Mail|| [308 views] Top|| File under:
Southeast Asia
Malaysia warns Burma over Daw Suu Kyi
Malaysia warned Burma today to free opposition leader Aung San Suu Kyi or risk intervention from the United Nations or other countries. "It is wiser for Burma to listen now," Foreign Minister Syed Hamid Albar told reporters.


"Or we may be forced to mock you mercilessly! You been warned!"

"This is in the context of Asean (Association of Southeast Asian Nations), it is within our grasp, we can manage it and handle it. "But if nothing happens, then we are concerned by the possibility that other countries, other regional organisations including the United Nations, may come in to decide their fate, then it will be more difficult."


"Boy, are you gonna get it if that happens!"
Posted by: Fred Pruitt || 07/27/2003 12:18 || Comments || Link || E-Mail|| [447 views] Top|| File under:
M'sia denies knowledge of Indon rebel's presence
Malaysian authorities have no information confirming that a top Indonesian separatist rebel is in the country as he has claimed, Deputy Prime Minister Abdullah Ahmad Badawi said today. Free Aceh Movement (GAM) chief spokesman Sofyan Daud told AFP by telephone yesterday that he was in Malaysia on a "secret" mission after leaving Aceh and flying out of Jakarta using a different name more than 10 days ago. Abdullah, who is also home minister in charge of security, told the official Bernama news agency that apart from the news report "we don't have any information yet."


"Just 'cuz he says he's here don't mean he's actually here. 'Here's' a flexible term. Your 'here' is my 'there,' innit?..."
Posted by: Fred Pruitt || 07/27/2003 12:16 || Comments || Link || E-Mail|| [318 views] Top|| File under:
Philippine coup plot foiled
President Arroyo said Saturday her government has discovered a coup plot by junior military officers and warned that they would be severely punished. "On my orders, the Armed Forces of the Philippines and the Philippine National Police are hunting down to arrest a small band of rogue junior officers and soldiers who have deserted their posts and illegally brought weapons with them," she said. Members of the Philippine Military Academy batches 94 and 95 are being pointed out as coup instigators. Mrs. Arroyo, a vice president who came to power in a military-led popular uprising in January 2001, said her government was in full control of the situation, warning "the republic will exact the maximum penalty for the purveyors of mutiny or rebellion." She also issued a warning to those "unscrupulous politicians who exploit the messianic complex of these officers for their naked ambitions. I call on our people to be vigilant and denounce these misguided elements."


Pretty much standard post-coup attempt rhetoric...

Rumors that a military clique was plotting to overthrow the government have been swirling in Manila since last week but the President had dismissed them.


Seems like it's over now...
Posted by: Fred Pruitt || 07/27/2003 00:07 || Comments || Link || E-Mail|| [323 views] Top|| File under:
Burmese junta claims it foiled bombing plot
BURMA'S ruling generals claimed yesterday they had uncovered a plot to sabotage the government and arrested 12 opposition supporters in connection with an alleged bombing campaign. The junta, which has always said a strong hand is needed to keep the ethnically diverse country together, has come under increasing international pressure in recent weeks over its detention of pro-democracy opposition leader Aung San Suu Kyi.


Y'don't suppose that's why they discovered a bomb plot, do you?

Senior military intelligence officers told a news conference that the 12 people had planted several time bombs in the capital Rangoon and nearby townships and had tried to link up with leaders of Suu Kyi's National League for Democracy (NLD) to foment unrest. Four of the bombs were detonated, killing two people and injuring dozens, they said. "They had plans to contact the NLD in creating civil unrest, but I'm not sure whether the NLD leaders, including Aung San Suu Kyi, were aware of the plans," said Deputy Military Intelligence Chief Major General Kyaw Win. Another senior military intelligence officer, Colonel San Pwint, said the group had received explosives, detonators, weapons and time bombs disguised as lunch boxes and pencil cases from the ethnic minority Karen National Union, which is fighting a guerrilla war against the government on the Burmese-Thai border.


The Karen are kind of a classic example of an oppressed minority. Mostly Baptists, believe it or not, they're a non-Burman forest tribe. The ladies smoke pipes, which lends kind of an exotic ethnic flavor. They're not particularly warlike — it took a lot of oppression to get them fired up. They seem to have the determination to keep on fighting against the junta.

He said the suspects also had links with pro-democracy exile groups, such as the All Burma Students Democratic Front, and were planning to plant five bombs in Rangoon on July 19, the day Burma honours Suu Kyi's father, independence hero Aung San.
Posted by: Fred Pruitt || 07/27/2003 00:07 || Comments || Link || E-Mail|| [316 views] Top|| File under:
Al-Ghozi back in custody?
Sounds like rumors...


MILITARY and police operatives pursuing the escaped terrorist Fathur Rohman al-Ghozi are at loggerheads over who should be given credit for the reported arrest of the Indonesian bomber. On Sunday a top military intelligence official told The Times that al-Ghozi is already in the custody of the military and police officials. His reported arrest would be announced anytime today or tomorrow in time for the State of the Nation address of

President Arroyo

.


Great news, if it's true. I'm holding my breath, see?

"They're wrangling over who should be commended for the arrest. Al-Ghozi is an international terrorist. Anybody involved in his arrest deserves a promotion. That means a lot. That's why they're bickering," the source explained. He added that a ranking official of the Philippine National Police insisted on presenting al-Ghozi to the President "to appease her."


Y'think she's still cheesed over that little coup thing yesterday?

But Lt. Col. Daniel Lucero, chief of the Armed Forces' public information office, flatly denied that al-Ghozi had been rearrested by the Anticrime Task Force (Actaf). The National Police also said it had no information on the reported arrest. "We wish that report was true," said Lucero. "We are continuously exerting our efforts to make this report a fact." Although he denied the arrest, Lucero confirmed that agents of Actaf are in Socsargen (South Cotabato, Sarangani, General Santos) coordinating with the Police Anticrime Emergency Response (Pacer) to track down al-Ghozi. Besides Mindanao, the police and the military are also hunting al-Ghozi in Northern Luzon, Lucero said.


I doubt if they actually have him. The egg's going to remain on their faces. This sort of thing just makes it worse.
Posted by: Fred Pruitt || 07/27/2003 00:07 || Comments || Link || E-Mail|| [352 views] Top|| File under:
Caribbean
Puerto Ricans Lament Loss of Vieques Dollars
MIAMI — File this one under "Be careful what you wish for, you just might get it."

The people of Puerto Rico are facing some unanticipated consequences from a victory they won in 2001.


You betcha.


For several years, Puerto Rican protesters demanded that the U.S. Navy leave the island of Vieques (search). Groups staged violent protests outside the main gate of "Camp Garcia," saying they were sick and tired of the live-fire bombing exercises.


Remember, even Jesse and Al Sharpton were arrested in order to get their names in the press.


The violence resulted in the gates of the base being torn down. Several U.S. troops and police dogs were injured in the demonstrations.

In response to the years of protest, former President Clinton agreed to stop Navy exercises there. Congress and President Bush ratified the deal and live-fire exercises were halted last May. But with its mission muzzled after 60 years, the Navy has decided to pull out of Puerto Rico completely.


BWAHAHAHAHAHAHAHA!!!!!!!!!!!


That means the largest employer on the island, the Roosevelt Roads Naval Station (search), is now slated for closure that could come as early as October.


Not soon enough.


Island workers are accusing the Navy of economic revenge.


And the point is??


"You dedicate all your talents, all your efforts. You're loyal to your employer, this case being the U.S. Navy, and what do you get in return? A kick in the you-know-what," said Ana Angelet of the Puerto Rican chapter of the American Federation of Government Employees.


Hey Ana, how come your group didn't have counter-demonstrations and quiet the anti's??? SO SHUT YOUR GOT DARN MOUTH, BAYBEE!!!


The 2004 defense-spending bill that is working its way through Congress has a provision in it to close the base down officially. With the loss of the base, Puerto Rico will also lose nearly $300 million the military pumped into it each year.


However, it won't stop the $billions that the U.S. taxpayers pour into P.R., since those dregs sponge free welfare, food stamps, AFDC, and all other free money and don't pay Federal taxes....WHAT GARBAGE!!!


Puerto Ricans say the Navy is just mad because they won, and forced the live exercises to end. The Navy does not hide its disappointment. Navy officials say the location was long considered the best overall spot for exercises and stopping the live-fire training cost American military lives.


Thank you.


Sen. James Inhofe, R-Okla., a member of the Armed Services Committee (search), said Puerto Rico's politicians are to blame for the financial misfortune since they backed the protests.

"I just think it's a shame that the people, the ones that are suffering, are the people of Puerto Rico because it was the politicians that did it to them," Inhofe said.


Bingo.


Puerto Rican Gov. Sila Calderon, who backed the booting of the Navy from Vieques, made no apologies for a decision that could crush the Puerto Rican economy.

"We are partners with the U.S., but definitely the rights of the people of Vieques are not for sale or for any other purpose," Calderon said.

She also refused to discuss the possibility that the base closure could become law.

"This decision is not final at this point. The bill is not approved, and our aim as the commonwealth government is to have the decision postponed for 2005, when all the bases are going to be evaluated," she said.


Sorry, punta, but it's closing down sooner than you think. I wonder how she'll spin the blame on the U.S.


The U.S. government may decide to hold onto the more than 8,000 acres, rather than returning it to the people of Puerto Rico.


YESSS!!!


"Those that don't want that to happen say well, 'Let's just give back to the Puerto Rican politicians,' and reward them with an asset that's worth $1.7 billion for kicking us off that range that has cost American lives. That's just not going to happen," Inhofe said.


Inhofe for President!!


The sense on all sides is that Congress will give the green light to shut down "Rosie Roads" officially. Bush could sign the bill into law as early as next month.


If it does happen, there is definitely a God.
Posted by: TJ || 07/27/2003 5:03:10 PM || Comments || Link || E-Mail|| [608 views] Top|| File under:
Middle East
Israel security barrier cuts off Palestinians from Jerusalem
More on the fence


JASON KEYSER, Associated Press Writer Sunday, July 27, 2003
(07-27) 11:29 PDT JERUSALEM (AP) --

Workers will soon complete a key part of Israel's separation project from the Palestinians: two snaking barriers of electronic fences, trenches and razor coil that will cut off Jerusalem from Palestinian areas to the north and south.


Any idea why they might want to do that? something about splodeydopes going off in civilian areas?


The barrier -- which Israelis call "the fence" and Palestinians have taken to calling "the wall" -- aims to separate most of the West Bank from Israel, blocking suicide bombers who have killed Israelis by the hundreds in recent years.

Yep



But the section around Jerusalem, which straddles the Israel-West Bank dividing line, is politically explosive as a physical demonstration of Israel's annexation of what Palestinians see as their capital. And it has become a sticking point in negotiations over a U.S.-backed peace plan.


Paleos see all of Israel as their land? Any idea why everyone else should feel bad when their fantasies are broken?


President Bush suggested the barrier should come down, saying after last Friday's talks with Palestinian Premier Mahmoud Abbas that it was difficult to build confidence "with a wall snaking through the West Bank." The barrier also is expected to come up in Tuesday's talks between Bush and Israeli Prime Minister Ariel Sharon in Washington.


Not a chance, GWB


A solution will not be easy. Israeli attitudes are hard on the issue, especially in Jerusalem, which has suffered much in the last three years of violence: 20 suicide bombings by Palestinian militants in the city have killed 103 people and injured hundreds.

"Peace is an illusion," said Israeli Avishai Gabbay, 24, standing on Ben Yehuda street, which was repeatedly battered by attackers. "You'll be on your side, we'll be on ours, and let's keep it that way."


And your side will be a hellhole of whining nonproductive asshats


Palestinians, however, bristle at what they see as another Israeli attempt to control their movements and divide them from each other and their agricultural lands, places of worship and jobs.

"It feels like a prison," said 32-year-old high school teacher Nidal Dirawi on Jerusalem's rural southern outskirts, watching dump trucks unload gravel to support the fence built in part by Palestinians who said they were desperate for work.


boo friggin hoo


Israel seized east Jerusalem -- which includes the walled Old City with its sites holy to Christians, Muslims and Jews -- from Jordan in the 1967 Mideast war and annexed it.

But east Jerusalem has remained the center of commercial and religious life for the roughly 2 million Palestinians of the West Bank, which surrounds the city from the north, east and south.


I thought Ramallah was their center?


The new northern section of the barrier cuts off all of Jerusalem from the West Bank administrative center, Ramallah, and the gateway to Nablus and other towns. The southern barrier separates the city from the biblical town of Bethlehem, Hebron and other areas.


So Ramallah is their center, Jerusalem is just the focus of their latest "outrage"


Together, the northern and southern barriers -- built mostly during the past six months -- are some 12 miles long; plans are not clear on how to close the gap between the two, facing the lightly populated area to the east of the city.

Israelis say separation is essential to stopping terrorism and enabling negotiations for a peace treaty after which the West Bank barrier, or parts of it, might be moved or removed.

Palestinians, however, have condemned the project as a grab of land they consider theirs. Along the stretch of barrier completed in the north of the West Bank, significant tracts of Palestinian agricultural land were seized.

The Jerusalem fences, opponents say, also mean West Bank Palestinians will be cut off from the city's schools, hospitals and jobs -- as well as from Friday prayers at the Al Aqsa mosque, a key Islamic holy site. The barrier also will divide the roughly 200,000 Arabs of east Jerusalem from relatives and friends in the West Bank.

Israeli roadblocks set up since fighting broke out in September 2000 already has made such access very difficult. But it was not impossible, and there was hope that one day the roadblocks might go away.


Simple answer - quit killing Jews. Cause/Effect lessons still not taking, are they?


The project also undermines the Palestinians' efforts to develop a commercial hub in a future east Jerusalem capital, said Stephanie Koury, a legal adviser to the PLO.


A commercial hub? In a future civil-war society with as corrupt a government as there is on earth?Bwahahaha


The situation is complicated by the fact that Israel has ringed east Jerusalem with Jewish neighborhoods -- making a simple division impossible and even creating a slight Jewish majority in the occupied sector.

The project also sometimes leaves Palestinian areas caught between the fence and other travel restrictions.

The southern Jerusalem barrier, for example, veers into the West Bank to incorporate on the "Israeli" side Rachel's Tomb, revered by religious Jews as the burial site of the biblical matriarch. The site is just south of Jerusalem, inside Bethlehem; about 400 Palestinians living near the tomb will be cut off from Bethlehem -- but aren't expected to get Jerusalem access permits either.

The new barrier is impossible to hop over. In some places it stretches as wide as a football field, with a 10 foot high fence with electric sensors in the middle. On either side are 13 feet deep trenches and pyramid-shaped stacks of six coils of razor wire. On the Israeli side is a smoothed strip of sand to detect footprints and a paved patrol road.

Other than the Jerusalem sections, work is nearly done on a 90 mile stretch in the northern West Bank. That barrier also drives into the West Bank in some areas, separating Palestinian farmers from orchards and olive groves.

In its first phase, the fence complex alone takes up 2,850 acres of Palestinian land. Israel set aside $22.3 million to compensate Palestinians whose property has been seized, but few have taken the money, fearing it would ruin chances of ever getting the land back.

Ultimately, according to current planning, the entire West Bank barrier -- including the Jerusalem section -- will be up to 370 miles long.

Israeli officials note that there have been practically no attacks recently to originate in the Gaza Strip, which has been fenced off for years. Backers of the project hope the new barrier will do the same for the West Bank.

"We have to defend the lives of our citizens," said Avi Pazner, a spokesman for the Israeli government.

Not everyone sees the fence as a peacemaker.

On the city's northern outskirts, the barrier reaches just a few steps from Palestinian homes, and some residents fear gunmen will take up positions in their yards to fire on Israeli army patrols, drawing return fire.

"The fence will be one of the reasons for the next war," said Sameeh Abu Ramila, who lives on the West Bank side of the barrier.


I see, and is this war on the Road Map?




Posted by: Frank G || 07/27/2003 4:00:40 PM || Comments || Link || E-Mail|| [520 views] Top|| File under:
Syria-Lebanon
Beydoun says US acted with 'tribal mentality'
Former Lebanon Water and Energy Minister Mohammed Abdel-Hamid Beydoun called for the formation of an "effective" parliamentary opposition front Friday, accusing the Unites States of acting with a "tribal mentality" in Iraq. Speaking at his office in Tyre, Beydoun, who was dismissed from the Amal Movement's politburo in March after a dispute with the group's leader, Speaker Nabih Berri, said the "execution without trial" of former Iraqi President Saddam Hussein's sons, Odai and Qusai, "indicates that the Americans acted with a tribal mentality, and not in accordance with law and democracy."


"Execution without trial" in a shootout, he means...

"The Americans have also executed Saddam's grandson, aged 14, indicating that an individual is held responsible for his family's actions and not just his own," Beydoun added.


Suppose he coulda put the gun down and stopped shooting... Nah. That wouldn't have worked.

The Tyre MP then questioned the US forces' "real aims" behind publishing photographs of those "executed" and publicizing them to the world through the media. He said that the Americans probably wanted to recall the images of death and executions that marked the darker episodes of Iraq's history.


Yasss... We must examine the real motives! Things are not what they seem! There are obviously deep-laid plots, sinister conspiracies at work here...
Posted by: Fred Pruitt || 07/27/2003 12:28 || Comments || Link || E-Mail|| [345 views] Top|| File under:
Africa: West
Conflict Spreads North
Liberian rebels on Sunday pushed across a key bridge north of the capital Monrovia and are "on the offensive," moving towards the capital's airport, the deputy army chief of staff told AFP. The LURD rebels "have crossed the (Stockton Creek) bridge already and they are on the offensive," General Benjamin Yeaten told AFP. "I gave instructions to my commanders on the ground and I gave them a strong warning not to allow the rebels to reach Red Light Junction," a district at the intersection with the airport road, Yeaten added. If they break through, the rebels will be able to attack the capital from the east. The rebels have been trying further south to penetrate the city center via the Johnson and Old bridges, where Yeaten said: "We are under serious attack this morning. Lots of civilians are killed for nothing. Lots of my boys are wounded; I'm trying to push these guys back." The Stockton Creek Bridge has been the focus of intense fighting for days. It is on a road that also leads west to the city's Atlantic seaport seized by the rebels on July 19.


This is the objective of the 221st Heavy Girly-Boy Division...
Posted by: Fred Pruitt || 07/27/2003 12:07 || Comments || Link || E-Mail|| [325 views] Top|| File under:
Caucasus
Woman blows herself up at Chechen security base
A woman blew herself up at a security base in the centre of rebel Chechnya on Sunday in the latest of a string of suicide attacks by Chechen women fighters against Russian rule in the Muslim region. The woman approached guards at the base in Tsatsan-Yurt, 30 km south-east of the regional capital Grozny, which accommodates a special security unit attached to the pro-Moscow head of the Chechen regional administration, Akhmad Kadyrov. ''There was a military review of troops going on when the woman tried to enter the building,'' Shamsail Saraliyev, a public relations adviser to Kadyrov, told NTV television. ''The guards were suspicious of her. They asked her to stop and at that moment she blew herself up,'' he said. The suicide bomber was killed and a woman passerby was slightly hurt, a spokesman for Kadyrov's press service said. There were no details of the attacker's identity, although witnesses said she was around 20 years old. This is at least the fifth such attack, or attempted attack, since mid-May by Chechen women suicide bombers trying to put pressure on Moscow to pull its troops from the region.


I notice in the same period there haven't been a lot of attacks by the gents... Wonder why...
Posted by: Fred Pruitt || 07/27/2003 11:12 || Comments || Link || E-Mail|| [940 views] Top|| File under:
Middle East
Palestinians cheer as Israel removes checkpoint
Reuters
RAMALLAH, West Bank, July 27 — Palestinians cheered and sounded car horns in noisy celebration on Sunday as an Israeli army bulldozer tore down a key West Bank checkpoint and opened a road leading to dozens of villages.


Per the "roadmap" Israeli continues in good faith, alone... BTW, any ululating?


Palestinian traffic flowed freely through the Surda checkpoint north of the city of Ramallah for the first time since the army erected the roadblock a few months after the Palestinian uprising for independence began in September 2000.


It's been a long time since you asshats could be trusted to walk down the street without blowing up.


One woman ululated as the bulldozer removed cement blocks in a gesture intended to show Israel's commitment to a U.S.-backed peace "road map" backed by Palestinian Prime Minister Mahmoud Abbas, also known as Abu Mazen.


Ah, there it is. Of course she did.


"May God protect you, Abu Mazen. May God bring about peace," the woman, Um Ali, said as she travelled along the dusty road carrying a baby and holding her toddler's hand.


Uh oh, a baby factory, er, I mean a good Muslim woman...


Other women and men chanted in praise of Abbas, who met U.S. President George Bush in the White House on Friday.


Mahmoud Abbas, now gaining in popularity, leads his chief rival and alter ego Abu Mazen, in the latest Pal schizophrenia polls - at least the ones that don't get trashed cuz they don't reflect the official Al Aqsa party line.


Israeli Prime Minister Ariel Sharon is to meet Bush on Tuesday in Washington to discuss the peace plan.


Pssst, Sharon! The fence! Tell Dubya to piss off about the fence!


The Surda checkpoint was one of many erected across the West Bank by Israel, which says such roadblocks are needed to prevent attacks on Israelis. Palestinians say they are a collective punishment and that they fuel anger and resentment.


Think it's anything like the pain and anguish of Israeli families who've had members killed by suicide bombers?


Palestinian officials estimate that 90,000 people cross the Surda checkpoint each day on their way to or from Ramallah, the Palestinians' main commercial and political hub just north of Jerusalem. They said it had cut off about 150 villages.


90,000? The Israeli soldiers will be happier to see it go than the Pals.


Until now, people had to park their cars near the checkpoint and take a more than one kilometre (mile) detour around it to get to the other side. Some Palestinians did a busy trade ferrying people on horse-pulled carts.


Ah, Arab ingenuity at its finest.


Palestinian bulldozers tried to pull the checkpoint down before the Israeli bulldozer started work, but Israeli soldiers stopped them and took over the task as planned minutes later.


Wait for it... wait for it... Okay, go!


"I hope this is the end of one of the harsh measures taken by the Israeli authorities," said Hanna Naser, President of Bir Zeit University, which had been cut off by the roadblock.


Harsh measures... In response to, uh, bad breath? Poor manners? Slight differences between Halal and Kosher methods? Gosh, what could it have been?


One man, 41-year-old Marzouk Marzouk, said: "I doubt the sincerity of the Israelis. Now they remove the checkpoint. After two months they will put it back in place again."


Two months? You got some inside info from Hamas, Marzouk?


Ramallah governor Mustafa Liftawi urged Israel to remove 10 other checkpoints around Ramallah. Yitzhak Deri, deputy head of the nearby Israeli civilian and military liaison office, said more checkpoints would be lifted if calm prevails.


One step at a time. You guys need to learn some self control, ya know? If you don't fuck up and accidentally strap on a suicide belt and accidentally fall onto an Israeli and accidentally blow yourself up, then we'll talk...
Posted by: PD || 07/27/2003 8:51:11 AM || Comments || Link || E-Mail|| [346 views] Top|| File under:
Africa: West
Liberian President Yet Again Renews Pledge to Quit
EFL.


MONROVIA, Liberia (AP) - President Charles Taylor urged international peacekeepers Saturday to hurry to Liberia and renewed pledges to step down when they arrive, as shelling brought new carnage to the capital's trapped people.

Taylor's promise - which he has reneged on before - came hours after a mortar round slammed into a church harboring thousands of refugees, killing at least three and wounding 55 others. The explosion at Monrovia's Great Refuge Temple marked the second time in two days that deadly shells have hit public buildings crowded with refugees in this city of 1 million people.

President Bush, who has ordered U.S. troops to Liberia's coast to support a promised West African peace force, repeatedly has demanded that former warlord Taylor cede power as part of any peace deal. ``Let nobody have any concern about, 'Will President Taylor step down?''' Taylor told a prayer rally in Monrovia's leading sports stadium, packed with 30,000 refugees. ``I will step down.''


"No, really! This time I mean it!"


In his first comments since Bush's deployment order, Taylor said, ``The presence of peacekeepers in this country is extremely necessary to redeem us and save my hide our people. After they come, we will receive them, and I will cling to turn over my office.

``I hope they can come sooner, and not later.''


One day after you leave. How's that?


He also insisted Monrovia was safer with him than without him, at least until peacekeepers arrive. ``If I were not here, there would be bodies of my supporters all over the streets,'' he said. A fresh mortar barrage followed Taylor's speech Saturday, although most shells appeared to fall into the Atlantic.


Right about where Chuckles will end up.


At least hundreds of civilians have died in a week-old rebel assault on Monrovia, the latest round in insurgents' two-month battle to take the city and topple Taylor, who faces U.N. war crimes charges in neighboring Sierra Leone and is blamed for 14 years of fighting in his own country. Taylor claimed Saturday that 1,000 people had been killed.

Also Saturday, Defense Minister Daniel Chea accused a smaller rebel faction of attacking government positions in southeastern Liberia. Chea said the attacks began three days ago and rebel fighters were within 30 miles of Buchanan, a city packed with refugees fleeing the rebel assault on Monrovia.

``Terrible, terrible, this war,'' said Konah Macgee, whose uncle was killed in the barrage [on the church]. ``Our people are just dying day and night. Rockets are falling. Innocent people are dying.''

After weeks of hoping for rescue, Monrovia's people reacted with disbelief, even bitterness, at news that Bush ordered deployment of U.S. troops to Liberia's coast. Bush, who has made any troop deployment contingent on Taylor stepping down, said Americans would have only a limited role in what will be a West African-led peace force. The force's planners have yet to announce a firm deployment date. ``You see, everybody looking to George W. Bush,'' Monrovia resident Bill Jacobs said. ``But I think it's only God can solve our problem right now. Because we have to depend on Bush for a long time, man.''


How 'bout you doing some of the heavy lifting yourself, Bill?


Meanwhile, spiritual and government leaders declared Saturday a day of prayerful fasting - a move bitterly resented by many ordinary people struggling to survive in the besieged, disease-ridden and hungry city. ``Everybody is already fasting, because there is no food,'' said Boaki Kiate, who has lived for two months in the squalid sports stadium, where refugees have been sleeping on the concrete floors of old locker rooms and corridors.

Ragged refugees largely ignored the finely dressed, 5,000-strong crowd gathered in the bleachers above to hear Taylor. He apologized for the suffering of refugees at the stadium but took no responsibility for it.


"It's not my fault! Nothing's my fault!"
Posted by: Steve White || 07/27/2003 12:37:31 AM || Comments || Link || E-Mail|| [315 views] Top|| File under:
Middle East
Abbas admits Arafat is real leader
"I'm just a figurehead. But you knew that, didn't you?"


Palestinian prime minister Mahmud Abbas said in an interview he could not govern independently of Yasser Arafat. "He is the leader of the Palestinian people," Abbas told Newsweek. "I cannot be independent." The interview appeared as Abbas wrapped up a series of meetings with US officials in Washington on the implementation of the so-called "road map" to Mideast peace, which would found a Palestinian state by 2005. US President

George W Bush

gave Abbas a warm welcome, but pointedly did not invite Arafat, whom Washington sees as tainted by links to terrorism. Bush did call Israel's security fence along its West Bank border "a problem," an assessment Abbas shared. "It is an uncivilised wall," Abbas told the news weekly.


Slightly different phrasing...

Abbas also repeated his response to the Bush administration's request to dismantle Hamas and Islamic Jihad, despite the unilateral ceasefire they and other radical groups declared on June 29. "Why should we go to civil war against our own people?"


"They'd kill us all. Those people are crazy!"

Even if these groups hold to the belief that Israel has no right to exist, Abbas said that, as long as they do not engage in violence, the radicals can "keep their slogans". "I believe that if [Israel can be confined] within the 1967 borders, [Hamas] will live with it and will accept it. It's only 22 per cent of the historical Palestinian territory," he said in the issue of Newsweek that appears on news stands on Monday. "We are not going to miss this opportunity," Abbas said of the road map. "We are going to grasp this opportunity."


If so, that'll be a first. To date, the Paleos have never missed an opportunity to miss an opportunity...
Posted by: Fred Pruitt || 07/27/2003 00:07 || Comments || Link || E-Mail|| [365 views] Top|| File under:
Africa: West
Liberian Rebels Advance as Peacekeepers Awaited
Rebels edged forward against Liberian President Charles Taylor's forces, with no sign on Sunday of a quick deployment of West African or U.S. troops to halt the bloodshed. Taylor said more than 1,000 people had died in eight days of fighting that has cut in two the scarred and terrified coastal capital, Monrovia. Military sources said that rebels of Liberians United for Reconciliation and Democracy (LURD) had advanced on Saturday on a key road that bypasses Monrovia's center through populated suburbs despite promises of a unilateral cease-fire. South of Monrovia, another rebel group known as

Model

launched fresh attacks and residents said there was fighting about 19 miles from Liberia's second port of

Buchanan

. Taylor, who controls less than a third of the broken country and has been indicted by a U.N.-backed war crimes court, reiterated on Saturday his promise to step down. He said he would hand over to either his vice-president or the speaker of parliament. Taylor did not explain exactly what would influence his choice or when he would go, other than it would be once foreign troops arrived. But details still need to be completed for the deployment of West African soldiers and it is unclear if they will even come while the fighting continues.


Hard to keep the peace when the country's wracked by shootouts among rival groups of transvestites. Hard to keep a straight face, too...
Posted by: Fred Pruitt || 07/27/2003 00:07 || Comments || Link || E-Mail|| [529 views] Top|| File under:
Who's in the News
28
[untagged]
Bookmark
E-Mail Me
The Classics
The O Club
Rantburg Store
The Bloids
The Never-ending Story
Thugburg
Gulf War I
The Way We Were
Bio
Merry-Go-Blog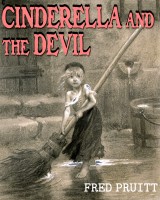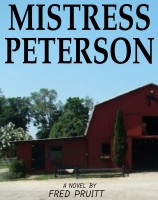 On Sale now!


A multi-volume chronology and reference guide set detailing three years of the Mexican Drug War between 2010 and 2012.

Rantburg.com and borderlandbeat.com correspondent and author Chris Covert presents his first non-fiction work detailing the drug and gang related violence in Mexico.

Chris gives us Mexican press dispatches of drug and gang war violence over three years, presented in a multi volume set intended to chronicle the death, violence and mayhem which has dominated Mexico for six years.
Click here for more information


Meet the Mods
In no particular order...


Steve White
Seafarious
Pappy
lotp
Scooter McGruder
john frum
tu3031
badanov
sherry
ryuge
GolfBravoUSMC
Bright Pebbles
trailing wife
Gloria
Fred
Besoeker
Glenmore
Frank G
3dc
Skidmark
Alaska Paul



Better than the average link...



Rantburg was assembled from recycled algorithms in the United States of America. No trees were destroyed in the production of this weblog. We did hurt some, though. Sorry.
18.213.192.104