-Short Attention Span Theater-
Naked "Bambi" hunts a hoax
An offer to let men with paintball guns hunt naked women in the Nevada desert was a hoax intended to sell videos, Las Vegas Mayor Oscar Goodman has said.


YES! I called it when this story broke.


City prosecutors charged promoter Michael Burdick with a violation of municipal code and said an investigation showed the company had not conducted such "Bambi hunts," contrary to its earlier claims, Goodman said in a statement. Women's groups and even paintball equipment makers were up in arms after Burdick announced plans to offer a new type of adult entertainment -- stalking women who wore only sneakers in the Nevada desert using paintball guns. Burdick's Real Men Outdoor Productions, Inc. also offered a $20 "Hunting for Bambi" video.


Viral marketing at work.


Burdick was not immediately available for comment and a spokesman for Las Vegas television station KLAS, which originally aired a video of a "hunt," declined to comment.
Real Men later said that its own video had been staged but maintained it had hosted 18 "Bambi" hunts. Las Vegas investigators had determined that was not true, Goodman's spokeswoman Elaine Sanchez said. "No one has ever really purchased a hunt for Bambi," she said. Burdick faces a fine of up to $1,000 (700 pounds) and six months in jail when he appears in court on August 28 charged with operating a business without a license.
"We have jail space and judges who take this type of conduct seriously in the city of Las Vegas," said Goodman, a flamboyant former lawyer who made his name defending some of organised crime's most notorious figures.


In order to keep the tourists safe and happy, Las Vegas comes down hard on anyone who breaks the law. Having dragged the good name of Vegas through the mud with this con, these guys are going to get the maximun possible punishment the DA can think up.
Posted by: Steve || 07/26/2003 1:19:02 PM || Comments || Link || E-Mail|| [348 views] Top|| File under:
Mussolini "Dead"
Lampoon of the Beeb. Hat tip LGF


Good evening. Reports that the former Italian leader Benito Mussolini is "dead" and "hanging" "upside down" at a petrol station were received with scepticism in Rome today. Our "reporter" - whoops, scrub the inverted commas round "reporter", the scare-quotes key on the typewriter's jammed again. Anyway our reporter Andrew "Gilligan" is "on" the scene "in" Milan. Andrew...



and the Nazis are "losing."


Andrew Gilligan: I'm leaning on a lamp post at the corner of the street in case a certain little duce swings by, and I don't see any dead dictators, John. But then the Allies have a history of making these premature announcements...

He's just above your head, Andrew. I know you don't like to do wide shots, but, if the camera pulls back, I think you'll find that's definitely a finger tickling the back of your ear...

AG: Well, there you are. He's not hanging from a petrol station, is he? He's hanging from a rope attached to a girder on the forecourt of a petrol station. We've become all too familiar with the Allies playing fast and loose with the facts.

Yes, indeed, Andrew. And contradictory reports that he was hanging from a lamp-post have led some observers to question the accuracy of the intelligence on which the "liberation" of Milan went ahead.


That's it! FDR lied!


AG: That's very true, John. Senior figures in Downing Street are said to have demanded the whole story be "sexed up" by inserting a glamorous mistress, preferably knickerless. Hang on, I've been plunged into total darkness. Must be another power failure caused by inept Allied administration.

I think that's a skirt that's just fallen over your head. And what about those crowds behind you dancing the tarantella, singing "Funiculi, Funicula", and so forth?

AG: Well, John, it's yet another protest at the deteriorating security situation. As you can see, people are very worked up. Many haven't been paid in days. My own translator says it's over a week since his last cheque from the National Fascist Party Propaganda Office.

Thank you, Andrew. Joining us now is Harold Pinter. What do you think when you see these bodies hanging outside a petrol station?

Harold Pinter: No blood for oil, chum. Isn't that what they told us? Ha-bloody-ha.

Yet more spin, Robert Fisk? Or is that really him on that girder?

Robert Fisk: I doubt it. Gerda is more of a German name, and I can't see him with a German mistress. And if he had one, he wouldn't take her to a petrol station. A railway station, maybe. The Mussolini I know - the Mussolini who says, "Mister Robert, if only more Englishmen could make linguini as good as yours" - has a full head of hair, like Harpo Marx. But, if he is dead, then following the disastrous setback of D-Day, this is just more bad news for the Allies.

Thanks, Robert. Meanwhile, international aid organisations continue to express concern about Italy's worsening humanitarian catastrophe. Joining us now are Jonathan Steele of the Guardian and Will Day of CARE International. Mr Day, you recently wrote in The Daily Telegraph that Italy is "on its knees"...

Will Day: Absolutely. The Allies have been in Milan several hours, and there's still a total lack of basic services. I was just in the Piazzale Loreto and I was staggered by the chaotic queues outside the petrol station there.

Jonathan Steele: That's right, Will. Many are upset at the damage that's being done to Milan's infrastructure by random dangling. Does the coalition seriously expect us to believe it can invade an entire continent but it's powerless to prevent an outbreak of girder dangling?

Thank you, gentlemen. Meanwhile, the turbulent region's only independent TV network, al-Dente, reported that most Italians refuse to believe that the former duce is really dead. Joining me now are French intellectual theorist Michel Foucault and the leading Italian fundamentalist cleric, Pastor Al Forno, a vocal critic of the Allied administration.

Pastor Al Forno: This is yet more Hollywood-style trickery from the Americans. In the bars of Rome they are certain that this is a doctored still from Esther Williams's aquatic ballet in Million-Dollar Mermaid, with Esther and the girls diving off the boards retouched to look like hanging fascists. If you look closely, you can see the outlines of the swimsuits under the blackshirts. And the cheering Italian peasants in the background are Victor Mature and Walter Pidgeon. This propaganda is so crude it's laughable.

But it's 1945 and Million-Dollar Mermaid won't be made till 1952. Isn't that the case, Professor Foucault?

Michel Foucault: Ah, mon cher BBC ami, the very concept of time is a social construct intended to produce effects of reality within a false chronological discourse. For all we know, Mademoiselle Williams's movie may already be in development at MGM.

Thank you, M le Professeur. As the situation in post-war Europe deteriorates, a new poll shows that 20 per cent of Germans believe the British were behind the invasion of Poland.
Posted by: Tangara || 07/26/2003 12:42:35 PM || Comments || Link || E-Mail|| [342 views] Top|| File under:
Afghanistan
Villagers feared US wrath
KABUL: Villagers in southern Afghanistan hid their Qurans and other religious items because they were afraid US soldiers would kill them if they discovered they were Muslim, a US military spokesman said yesterday. "The village of Atel Mohammed removed all of their religious items, including the Quran, from the village before Special Operations Forces and the Afghan military force arrived," Col. Rodney Davis said in a statement issued from Bagram. "When Special Operations Forces found the items in a flour sack in a nearby dry creek bed during the search they proceeded to return it to the village elder," Davis said.
But the US troops wanted to know why the religious items had been collected and hidden. "The elder stated that some of the villagers felt that the Americans would kill them for being Muslims and these religious items were proof of their faith," Davis said.


Ummm... Mahmoud? Isn't everybody in Afghanistan a Muslim? Except for most of us, of course...

The soldiers sought to dispel their concerns, he said. "Special Operations Forces explained in depth that this was not the case. The villagers secured the items and returned them to their homes," Davis said.
Posted by: Fred Pruitt || 07/26/2003 00:28 || Comments || Link || E-Mail|| [457 views] Top|| File under:
Britain
Zakayev's defence delivers unexpected blow
A key witness for the prosecution has publicly recanted his early evidence against Chechen envoy Akhmed Zakayev, whose extradition case is currently being examined by Bow Street magistrates' court in London. The former chief of Zakayev's bodyguards told the court Russian secret services had forced him to give false evidence after weeks of threats and torture. The testimony shocked not only the judge and the British public opinion, but also the prosecutors who have asked for adjournment before cross-examination, for the witness had been produced without warning. The Prosecutor General's Office in Moscow refused to comment on the scandal.


He was either tortured and/or intimidated into giving testimony against Zakaev by the Russers, or the Chechens have gotten to him and intimidated him into retracting his statement. Pick one.

On Thursday the Bow Street magistrates' court in London was to hear testimonies of witnesses summoned by the prosecution. In particular, the court planned to question the federal minister for Chechnya Stanislav Ilyasov and the Chechen envoy to the Federation Council (the upper house of Russian parliament) Akhmar Zavgayev. However, in a dramatic last-minute move, the defence asked the court to urgently give floor to one of the key witnesses for the prosecution, introduced as Duk-Vakha Dashuyev. Dashuyev back in December 2002 signed the affidavit, in which he claimed that one of Zakayev's bodyguards had confessed to him that it was Zakayev himself who ordered him to kidnap two Orthodox priests in 1995. Gazeta.Ru wrote earlier that one of the main charges preferred against Aslan Maskhadov's aide by Russia was masterminding the abduction of Rev. Philippe (Sergei Zhigulin) and Rev. Anatoly (Chistousov), who had arrived in Chechnya to negotiate release of Russian soldiers from Chechen captivity. Speaking in the London court on Thursday, Duk-Vakha Dashuyev said that the Russian secret services had used threats and violence and finally forced him to give false evidence against Zakayev.


Could be, I suppose. But I also wonder what visitors he's had from the Olde Countrie lately...

Dashuyev recounted that he was detained by Russian special force on November 27, 2002 and brought to the Khankala military base. There he was thrown in a pit, and for several days security officers tortured him with electric shock, forcing him to testify against Zakayev. Dashuyev said he had lasted six days and eventually agreed.
Posted by: Fred Pruitt || 07/26/2003 00:36 || Comments || Link || E-Mail|| [462 views] Top|| File under:
Down Under
Solomons rebel leader urged to surrender
A rebel leader accused of killing dozens of people in the Solomon Islands has been urged to surrender by the Pacific nation's senior police chief.


"The jig's up, Harold! Come out witcher hands up!"

Speaking in a radio broadcast, police commissioner William Morrell told rebel Harold Keke to give himself up and set free six hostages.


"Let the hostages go, Harold. It'll be easier on yez!"

Mr Keke has been operating on the remote Weathercoast of Guadalcanal, resisting truce calls during the four-year civil war. An Australian-led intervention force landed on Thursday to help restore law and order. Mr Keke, who styles himself as a "general" in the Guadalcanal Liberation Front, last week said he welcomed the force's arrival "as long as its first priority is to disarm the militants in Honiara and get rid of corrupt politicians".


Ummm... Harold? I think you're missing the point of this whole exercise...

Mr Morrell acknowledged the release of three of nine missionary hostages on the day of the intervention landings, following which there has been no fresh violence.
Posted by: Fred Pruitt || 07/26/2003 01:21 || Comments || Link || E-Mail|| [342 views] Top|| File under:
Europe
Dominique doubts efficacy of killing Saddam's sons
French Foreign Minister Dominique de Villepin on Thursday rejected a renewed US appeal for more international military support for Iraq, saying that sending in French troops would only prolong a tense situation. "To build on a system that now exists [and] to add foreign forces to the coalition forces doesn't appear to us the best way to guarantee security in Iraq," de Villepin told France-Inter radio. Before taking part in postwar Iraq, de Villepin said France wanted the United Nations take a larger role in reconstruction and stabilization. "Only the United Nations can bring the guarantees of reconstruction necessary for the full international community to take part," de Villepin said. "Reconstructing Iraq is not easy."


And we don't intend to make it any easier...

De Villepin also said the deaths Tuesday of Saddam Hussein's sons, Odai and Qusai, signaled "the end of an era" but warned they could spark more resistance from some Iraqis who might try to "avenge" the two sons.


"Yup. Yup. Shoulda left 'em alive and kickin'. That's what we'da done..."
Posted by: Fred Pruitt || 07/26/2003 01:04 || Comments || Link || E-Mail|| [453 views] Top|| File under:
Suicide bombers' base found at Moscow dacha
On Friday morning explosive experts of the Russian Federal Security Service (FSB) completed the operation for defusing explosive devices discovered in the village of Tolstopaltsevo, some 30 kilometers westwards from Moscow. According to Interfax news agency, the cache was discovered around 1400 on Thursday in the garage of a 1-storey house during a search, carried out by investigators of the Prosecutor General's Office and the FSB operatives in the framework of the probe into the suicide bombings at the rock concert at Moscow's Tushino airfield and a blast in central Moscow earlier this month. During the search investigators discovered 6 explosive devices, designed in the form of the so-called shahid [martyr] belts, generally used by Chechen suicide bombers for perpetrating terror attacks in crowded public places. In connection with the operation by 1800 the territory of the village was cordoned off. The place where the cache was found was guarded by 50 traffic police cars, and all roads leading to the village were blocked. Motorists heading to Tolstopaltsevo on Thursday evening were stopped within 3 kilometers from the village. Several fire brigades, ambulances and two rescue teams of the Ministry for Emergency Situations also arrived to the site. By 0800 on Friday the FSB experts defused all six bombs by means of a special robot and water-cannons. The power of every bomb is estimated at over 1 kg of TNT equivalent. According to law enforcers, after the FSB explosives expert Georgy Trofimov died as he was trying to defuse the bomb in Tverskaya Street earlier this month, it was decided that the dangerous must be defused by machines without immediate participation of humans.
Posted by: Fred Pruitt || 07/26/2003 00:48 || Comments || Link || E-Mail|| [338 views] Top|| File under:
Zhirinovsky conveys condolences to Saddam
Deputy chairman of the Russian State Duma, the leader of the ultranationalist Liberal-Democratic Party Vladimir Zhirinovsky has expressed his condolences in a letter to the dethroned Iraqi leader

Saddam Hussein

in connection with the death of his sons, Odai and Qusai. The letter to Saddam was forwarded to the Iraqi embassy in Moscow on Friday, the LDPR faction said. Odai, 39, and Qusai, 37, were killed in a gunbattle with U.S. forces Tuesday after an Iraqi informant tipped the Americans to their presence.

Dear Sammy,

Sorry to hear about the boys getting bumped off. Bummer.

Love,

Vladimir
Posted by: Fred Pruitt || 07/26/2003 00:39 || Comments || Link || E-Mail|| [450 views] Top|| File under:
Great White North
War criminals missing in Canada
from the CBC who in turn cited The National Post newspaper...
Ontario police

[I'm assuming they mean the Ontario Provincial Police]

want Ottawa to release the names and photos of dozens of war criminals that went missing while awaiting deportation from Canada. Citizenship and Immigration Canada has lost track of 59

[59?!?!?]

war criminals, including a Lebanese murderer wanted for crimes against humanity and a Kashmiri militant considered armed and dangerous. The individuals were ordered to report to immigration offices for deportation, but none showed up.


Big surprise there.


While the ministry has admitted it has lost track of these individuals, it has refused to release their names and photographs, even to police. Citizenship and Immigration Canada has maintained that the Privacy Act prohibits the government from releasing anything more than the criminals' nationalities, marital status, height, weight and eye colour. Ontario's Minister of Public Security, Bob Runciman, is considering taking Ottawa to court unless it reverses its stance on the issue.


Canada's a big country.. keep searching boys.
Posted by: Rafael || 07/26/2003 2:22:41 PM || Comments || Link || E-Mail|| [462 views] Top|| File under:
Canada, Iran throw pies at each other
Diplomatic relations between Canada and Iran deteriorated Friday as the ambassador to Iran returned to Ottawa and the foreign affairs minister rejected claims of Canadian injustice. Iran responded by accusing a B.C. police officer of murdering one of its nationals. A Port Moody police officer shot and killed 18-year-old Keyvan Tabesh on Monday. They allege he threatened them with a machete. Iranian officials call the shooting "incomprehensible" and have demanded those responsible be brought to justice.


"It's utterly incomprehensible! We wield machetes all the time!"


Graham rejected the allegations, saying he sent a note to Iran's embassy in Ottawa to show them how things are done in democratic societies.


Was the note on one of those yellow sticky things?


"We are informing the government of Iran that the body

[the machete-wielding guy]

has been returned to the family and the family's will, in terms of the disposition of the body, will be respected," says Graham. If Iran wants to connect the two incidents, it must understand analogies go both ways, he says. "I expect us to have the reciprocal rights and privileges in Iran."


...and then he woke up.


Canada invited Iranian officials to observe the investigation into Tabesh's death, but Deputy Prime Minister John Manley says a friendly resolution is unlikely.


Ya think?
Posted by: Rafael || 07/26/2003 1:56:47 PM || Comments || Link || E-Mail|| [549 views] Top|| File under:
India-Pakistan
US likely to push for Indian troops
EFL


The US is likely to renew its request to New Delhi to send troops to Iraq during Chairman of the US Joint Chiefs of Staff General Richard B Myers' two-day visit to India beginning Monday. With a fresh UN resolution on Iraq to give a broader mandate to enable more countries to participate in stablisation force on the cards, Myers is likely to broach the subject.


Bring your checkbook!


The first top US official to visit India weeks after it turned down a proposal to send troops to Iraq, Myers will hold intensive negotiations with National Security advisor Brajesh Mishra and top defence officials, including Chairman of the Chief of Staffs Committee Admiral Madhvendera Singh. During his two-day visit, Myers will also hold talks with the Army Chief Gen N C Vij and the new Defence secretary Ajay Prasad who is also the co-chairman of the Indo-US Defence Policy Group (DPG).

As part of moves to pressure India, the US has so far withheld its go ahead on Israeli proposal to sell Arrow anti-missile system to India. The system is manufactured by a joint US-Israeli collaboration project and its sale would figure prominently in the DPG meeting.


The Indian press always amuses me. It's always all about India. Never any consideration of technology transfer issues, effect on US-Pakistani relationship, or Chinese reaction. It reminds me of the time I drove through Iowa, listening to the radio the whole time. There was a longshoremans strike -- might affect corn prices. Poor harvest in the (then) Soviet Union -- might affect corn prices. Lot of rain expected -- might affect corn prices. They really need to get out more. See the world, ya know.
Posted by: 11A5S || 07/26/2003 7:45:44 AM || Comments || Link || E-Mail|| [358 views] Top|| File under:
UN asks agencies to stay away from rural NWFP
The United Nations (UN) on Friday directed all those working for various UN agencies not to travel rural areas and Afghan refugee camps until further orders after an attack on a UN vehicle in the Frontier province.


"Y'all just stay put. There's Bugtis and such about..."

A Peshawar-based UN agency official told Daily Times the move was a precautionary measure. He said all staff associated with several UN agencies had suspended their activities in the region for an indefinite period. However, the decision would be reviewed on Monday, he said. The UN decision came after an incident that occurred in a village near Peshawar on Thursday in which a WHO vehicle was fired at by unidentified attackers.


"Mahmoud! Look! Infidels!"
"Maw! Fetch me my RPG!"
Posted by: Fred Pruitt || 07/26/2003 01:48 || Comments || Link || E-Mail|| [343 views] Top|| File under:
Fazl back from India
Pakistani Islamist leader Maulana Fazlur Rehman said yesterday his just-ended visit to India had strengthened hopes that peace efforts between the nuclear neighbours would gain further momentum. "We feel that some steps can now be taken to move the peace process forward for resolution of disputes between Pakistan and India," said Rehman, the secretary-general of Pakistan's powerful Muttahida Majlis-e-Amal Islamic alliance.


Careful talking like that. You'll give Qazi another heart attack. Or catch lead from Azam Tariq...

Rehman, who heads the country's radical Jamiat Ulema-e-Islam (JUI) party, made a rare visit to India from July 15 to Wednesday with three other JUI members of parliament at the invitation of India's Jamiat Ulema-e-Hind Muslim party. The highlight of his trip were meetings with Indian Prime Minister Atal Behari Vajpayee and opposition leader Sonia Gandhi. "I found Vajpayee very positive and he talked positive. He agreed to come to Pakistan to attend the Saarc (South Asian Association for Regional Co-operation) summit which is good omen for improvement of ties," Rehman said. Upon his return, Rehman met with Pakistan Prime Minister Zafarullah Khan Jamali and conveyed a message from Vajpayee. Ahmed refused to divulge details of the message but hinted it carried proposals from Vajpayee on ways to resolve contentious matters - including the core dispute of Kashmir.

Posted by: Fred Pruitt || 07/26/2003 00:21 || Comments || Link || E-Mail|| [368 views] Top|| File under:
Baghdad ladies online - What might this portend?
It was just a normal evening fooling around online here in rural Idaho when I stumbled across a personal advertisement from a lady from Baghdad. 5 minutes later we were chatting in a popular IM program. She was looking for a Muslim, and I am not, so the chat was very polite - she had great English, good manners, acted desperate in no way whatsoever, and the only awkward moment was when she said she thought the power would be going out soon - and apologized in advance in case she dissappeared. She did. I hope she finds her nice Muslim guy. A bit surreal ...

Folks the end is near for repressive regimes when it's ladies are online. IOL coming soon? I rank this 2nd to the recent extermination of tweedledee and
tweedledum as a sign it's just about all over.


Posted by: Beau - CA Escapee || 07/26/2003 2:25:34 AM || Comments || Link || E-Mail|| [551 views] Top|| File under:
'Comical Ali' named in 1985 murder of defected Iraqi agent
Swedish police said on Friday they had received information that Iraq's former information minister Mohammed Said as-Sahhaf, dubbed "Comical Ali", was implicated in the unresolved 1985 murder of a defected Iraqi agent in Stockholm.
Sahhaf became ambassador to Sweden just after the brutal killing of Majid Husain, who had sought asylum in the Scandinavian country and planned to tell all about Saddam Hussein's security apparatus and agents in Europe, according to Swedish daily Svenska Dagbladet. "We received a tip-off on Monday that we should question him," Stockholm police chief investigator

Bo Isaksson

told AFP. "We are going to look into the matter, but do not consider this to be a matter of any urgency," he said.


"I mean, the poor guy's been dead for 18 years, what's the rush?"

Husain disappeared in January 1985 and his body was found chopped in 54 pieces and stuffed in two suitcases left in a churchyard outside Stockholm two months later.


54 pieces? That's a pretty thorough hit...

According to Svenska Dagbladet, Swedish police have long suspected two men and a woman of carrying out the murder for the Iraqi regime. The paper identified the woman as Jamila Mustafa El-Chafej. Police were however never able to make any progress in the case as long as Saddam Hussein remained in power, the paper said.
Posted by: Fred Pruitt || 07/26/2003 01:55 || Comments || Link || E-Mail|| [414 views] Top|| File under:
Southeast Asia
US warns coup plotters
Uh-oh! continuation of my rant earler - needed it's own subjectline


Washington: The United States today warned of "immediate negative consequences" to bilateral relations if a military coup in the Philippines was allowed to succeed.

"No one should be under any doubt that we fully support the legitimate civilian government of President Gloria Macapagal Arroyo," State Department spokeswoman Joanne Moore said in statement.

"At this time we have no reason to believe that there is a real threat to the Arroyo government," said the statement.

"But let there be no mistake that a military coup would have immediate negative consequences, including consequences on the bilateral relationship."

Moore said the State Department was trying to confirm reports through its embassy in Manila that some American citizens, and Australian Ambassador to the Philippines Ruth Pearce, were among those being held by a group of soldiers in a shopping mall."

"We have heard those reports but we cannot confirm them at this time," said Moore.




Posted by: Frank G || 07/26/2003 8:01:25 PM || Comments || Link || E-Mail|| [469 views] Top|| File under:
Phillipines - Fox Breaking News
just saw on Fox



Apparently the Australian ambassador and a couple American hostages are being held
as drudge sez: Developing
Posted by: Frank G || 07/26/2003 7:01:27 PM || Comments || Link || E-Mail|| [439 views] Top|| File under:
Don't push Myanmar back into isolation: Win Aung
The international community should avoid pushing back Myanmar into isolation by imposing or threatening to implement sanctions, the country's foreign minister said in a commentary published here Friday.
"Threats and imposition of sanctions are counter-productive," Foreign Minister Win Aung said in the article published in Singapore's Straits Times newspaper. "Sanctions are blunt weapons. They do more harm than good. For many years now, all forms of development assistance have been denied Myanmar by international finance institutions." He added: "It is one thing to criticise and adopt sanctions. It is quite another to ensure that 52 million people are well-fed, well-clothed and well-sheltered."


He's operating under the mistaken assumption that anybody gives a rat's patou. Being nice didn't work — so why should we waste more time being nice? It's the old "one false move and the population gets it." North Korea does it better.
Posted by: Fred Pruitt || 07/26/2003 01:58 || Comments || Link || E-Mail|| [346 views] Top|| File under:
'9/11 Attacks Plotted in Manila'
The third highest ranking official of Osama Bin Laden's Al-Qaeda terrorist network has admitted to US authorities that he plotted in Manila the Sept. 11, 2001 attacks on the United States, CNN reported last night. CNN said Khalid Shaikh Mohammed, who was arrested overseas earlier this year, admitted during interrogation that he and his nephew Ramzi Yousef planned in 1994 the Sept. 11 attacks that killed more than 3,000 people in New York, Washington and Pennsylvania.
That same year, CNN reported, the two "admitted" slipping 14 bottles containing liquid explosives into the Ninoy Aquino International Airport. They said they used plastic bottles of contact lens solutions as containers, according to the international news network. Mohammed supposedly concealed a metal detonator between his toes and carried other pieces of metal and jewelry to confuse airport authorities. "He said he and Yousef placed condoms in their bags to support their cover story that they were traveling to meet women," CNN said.
In December 1994, Yousef actually planted and set off a bomb on a Philippine Airlines flight, CNN said. "They were sent to carry out an audacious plot to bomb 11 US airlines over the Pacific, which the FBI estimates could have killed 4,000 people," it said, adding that the plan was aborted after the two men's safe house — a unit in an apartment building on Manila's Quirino Highway — accidentally caught fire.
Posted by: Fred Pruitt || 07/26/2003 01:12 || Comments || Link || E-Mail|| [338 views] Top|| File under:
Home Front
Satire site: Bloggers fisk Dean to increase readership
From Scrappleface. ROTFLMAO!


(2003-07-26) -- Several so-called "webloggers" announced today that they would begin ridiculing Nazgûl beauzeau presidential candidate Howard Dean "the Moonbat" on their so-called "blogs" in order to increase site traffic.

The announcements came after a Washington Post story said supporters of Gov. Dean's hopeless presidential bid are using email to deluge reporters who write negative things about their candidate.

"My sitemeter's been languishing around 25 visitors per day," said one unnamed blogger. "I figure if I can tick off Dean's backers I could get that up to 50 or even 75."

Editor's Note: The vast editorial staff at ScrappleFace will never resort to attacking the anti-American leftist wacko Governor of Vermont in order to increase visitors to this site.
Posted by: RiNeref || 07/26/2003 1:14:56 PM || Comments || Link || E-Mail|| [355 views] Top|| File under:
Middle East
IDF framed in checkpoint story
EFL. Hat tip LGF


A Palestinian who claimed that he was held and
beaten for 30 hours at an Israel Defense Forces
checkpoint now admits that it was actually the
Palestinian security services who held him and
beat him.


We should have known! Did he boo Haman or something?


For four days, over and over, Afif Barghouti, 31, told family, friends and journalists of how Israeli soldiers had held him at the Qalandiyah checkpoint for some 30 hours, blindfolded and with his hands tied, and beat him. They did not even let him go to the bathroom, he said. He also told the story to an attorney friend, who hurried him to the hospital in Ramallah for a check-up. That was on Sunday, July 20, shortly after the
soldiers had allegedly released him.


Liar, liar.


The Palestinian press ran prominent photos of
his bruised and battered back, accompanied by
his story. According to these reports, he had
tried to pass through the checkpoint on his way
to a plastering job in A-Ram. His identity card
also contained his membership card in Fatah,
and that, combined with the name Barghouti, was
enough to make the soldiers decide to hold him
and abuse him, he said. (Another Barghouti,
Marwan, is a senior Fatah official currently on
trial in Israel for alleged involvement in the
murder of dozens of Israelis.)
Just goes to show.
There was certainly no doubt that Barghouti had
been beaten. His back was red from the blows,
his head bore a round burn mark where a lighted
cigarette had been stubbed out on his skin. His
hands were swollen, and he had trouble moving
both his hands and his head.

Haaretz English Edition published his story
yesterday ("Anyone who walked by, kicked,")
along with the IDF Spokeswoman's response, in
which the army said that it was looking into
the allegations, and if they were found to be
true, they would be "handled with the utmost
severity." The IDF "views with severity any
behavior that involves humiliation of or
violence toward the Palestinian population,"
the spokesman added.

But army officials have now told Haaretz that
their investigation has revealed the
allegations to be false. They said that from
the moment they first learned of the
allegations - from the media - last Sunday,
sector commanders had begun interrogating all
soldiers and officers who could have been
involved in the affair, even bringing soldiers
on leave back to base for this purpose. They
also made intensive efforts to locate
Barghouti, so that he could attempt to identify
the soldiers who had abused him and finally
succeeded, thanks to the numerous interviews he
granted, including to the Israeli media. For
two days, he refused to meet with the IDF
investigators, but finally agreed to come to
Qalandiyah to reenact what had happened. There,
the officials said, it became clear, "on the
basis of the interrogation and the testimony he
gave, that his initial version did not match
the reality on the ground, and it is evident
that the story was not true."

When confronted with the IDF's response, Afif
Barghouti admitted to his lawyer friend that he
had made the whole story up.

What really happened, he said, was that on
Saturday, Palestinians he recognized as working
for the Palestinian security services had
seized him, held him for almost two days and
beaten him. He said that they suspected him of
being an Israeli collaborator, to which he
responded: "I don't work with the Israelis and
I don't work with the Palestinians."
Posted by: Ri || 07/26/2003 9:21:41 AM || Comments || Link || E-Mail|| [353 views] Top|| File under:
Israel Defies Bush, Claims Separation Wall "Necessity"
EFL - Since it's Islam Online, of course, the byline was from "Occupied Jerusalem" but there's a cool pic of the wall on the site link. Taking down the wall is reaallllyyy bad idea. One look at it and you know why the Paleos want it down - a permanent separation stopping the boomers will force them to live in their own squalor without Israel as an excuse


In clear and immediate defiance of U.S. President George Bush's criticism of the controversial Israeli separation wall now under construction in the West Bank, an Israeli official claimed Saturday, July 26, it was a "necessity."

"The building of this security fence has no political connotations. It's a necessity dictated by the security imperative of preventing Palestinian suicide bombings against Israel," the official, who asked not to be named, told Agence France-Presse (AFP).

In landmark talks with Palestinian Premier Mahmoud Abbas at the White House Friday, July 25, Bush dismissed as a "problem" the wall which Israel started building in June last year.

"I think the wall is a problem, and I have discussed this with (Israeli Prime Minister) Ariel Sharon," Bush said, adding it was very difficult to "develop confidence between the Palestinians and the Israelis ... with a wall snaking through the West Bank."

The Israeli official took issue with Bush's use of the word "wall" even though the barrier does take that form for part of its length.

"It is a shame that President Bush did not use the correct term security fence," argued the Israeli official.

"Israel is not constructing a wall -- it's the Palestinians who use that term in a bid to persuade the world it's some sort of Berlin Wall.

"This fence is a necessity and not a choice. Sharon will explain that to President Bush when he meets him" in Washington Tuesday, July 29, the official alleged.

He recalled that in the past the U.S. leader had "always championed Israel's right to defend itself."

The separation wall, which incorporates a network of earthworks, trenches and patrol roads, also cuts a whole string of Palestinian communities in two.

Planned to snake some 900 kilometers (550 miles) along the West Bank, the wall has infuriated Palestinians as it leaves large swathes of the occupied territory on the Israeli side and is seen as a bid to preempt negotiations on the final borders of the Palestinian state promised by 2005 under a U.S.-backed peace roadmap.

Israeli Foreign Minister Silvan Shalom admitted after his meeting with U.S. Secretary of State Colin Powell Thursday, July 24, that a "misunderstanding" is developing between the U.S. administration and Israel over the construction of the wall.


Posted by: Frank G || 07/26/2003 8:24:51 AM || Comments || Link || E-Mail|| [437 views] Top|| File under:
Home Front
Delay Sez Democrats wear foil hats...
Good afternoon, or, as John Kerry might say: "Bonjour!"

I'm sure you've already heard a good many speakers today and will hear a bunch more after I'm done. So you'll probably judge my speech more on its brevity than its persuasiveness. But that's okay, because as you may have heard, we Republicans from Texas aren't known for our el-o-qua-city.

But we are known for being clear. So in the interests of clarity, I have a simple message to pass along: the national Democrat party seems to have lost its marbles.


This is such an excellent speech. Good laughs, but some good, serious points about where the left is going these days.



Containment is not an option - to say nothing of appeasement. Terrorism will either be confronted - dead on - or it will destroy the free nations of the earth. But in the last 18 months, it has become clear that the extreme, Bush-hating wing of the Democrat Party has decided to either ignore or reject the fundamental realities of 21st century life. And rather than distance themselves from the hate, the party's leaders have embraced it.

To try to gauge just how out of touch the Democrat leadership is on the war on terror, just close your eyes and try to imagine Ted Kennedy landing that Navy jet on the deck of that aircraft carrier. I don't know about you, I certainly don't want to see Teddy Kennedy in a Navy flight suit anytime soon.


Makes me shudder...





And now, the piece de resistance...


They've gone off the deep end. Consider:
Bob Graham - a respected former governor and chairman of the intelligence committee - is calling for the president's impeachment.


John Edwards - a so-called moderate - compares the president to a dangerous socialist.


And Dennis Kucinich - a long-time member of Congress - now calls for legislation - I love this - to ban "mind control" weapons in outer space.
These ideas aren't unpatriotic... they're just weird. It makes you wonder if at their next presidential debate, the Democrats are all going to show up wearing aluminum-foil helmets to protect their brain waves from the mother ship! People who believe such things cannot be trusted with national leadership, period.


Guest poster note: Don't know what I did to get that link way to the right. Sorry, whatever it was.
Posted by: badanov || 07/26/2003 8:14:15 AM || Comments || Link || E-Mail|| [345 views] Top|| File under:
Iran
Cleric says Iran not lying about nuclear programme
TEHRAN: A senior Iranian cleric on Friday insisted Tehran was not lying when it said its nuclear programme was peaceful
and said allowing UN inspectors to carry out tighter inspections in Iran would be "humiliating".


"We just couldn't stand it. That's the only reason we're being truculent..."

International concern about Iran's nuclear ambitions has prompted calls from Washington, the European Union, Russia, Japan and others for Tehran to sign up to more intrusive, short-notice checks of its nuclear facilities by inspectors. Iran's government, while insisting its nuclear programme is merely aimed at generating electricity, has agreed to study the possibility of tougher inspections. But hardliners in the country have said they are fiercely opposed.


That's only one of the reasons they call 'em hard-liners...

"They want to come to our country and search every hole and everywhere, which would be humiliating and insulting for our country," Ayatollah Mohammad Emami Kashani, told worshippers at Friday Prayers in Tehran. "They want to put the country at their mercy," the cleric, who is a member of the conservative-leaning arbitration body the Expediency Council, said in a sermon broadcast live on state radio.
Posted by: Fred Pruitt || 07/26/2003 02:05 || Comments || Link || E-Mail|| [347 views] Top|| File under:
Africa: North
General al Khoweldi al Hamidi meets with investors
General al Khoweldi al Hamidoi held a meeting in the Gambian capital Banjul yesterday with a number of Libyan investors in Gambia, who responded to the call by the Leader of the Revolution to go and invest in Africa, to benefit of the vast resources and potentiels, so as to benefit other nations and to establish a strong economic base in Africa. General al Khoweldi al Hamidi asked for briefings on the nature of the projects being tackled by the investors. He confirmed that the call for investment came from the Leader of the Revolution and requires a good investment mentality and awareness so as to ensure the exchange of benefits in all transparancy and in line with the new vision in invstment.


"I want you guys to get out there and buy Africa!"

General al Khoweldi al Hamidi indicated that the trend to invest in Africa is a daring revolutionary action. It is becoming a priority and all efforts must be exerted to that end, as this is the future of the continent. Meanwhile, the investors presented a pledge of allegiance and support to the Leader of the Revolution and re-affirmed that they are acting as faithful soldiers at his disposal.


I don't think Muammar has this capitalism thing down yet...
Posted by: Fred Pruitt || 07/26/2003 01:45 || Comments || Link || E-Mail|| [337 views] Top|| File under:
Muammar fixed Sao Tome
Who knows? It could even be true...


The intense efforts exerted by the Leader of the Revolution with his African brothers in respect of the events in Sao Tome and Principe, following the coup attempt there, have been crowned with the return of legitimacy to that African country, as announcement was made last night that President Fradick de Menzes is returning to the capital Sao Tome. Earlier, the Leader of the Revolution conducted phone calls and dispatched a special envoy to President Olusegon Obasanjo of Nigeria, President Omer Bongo of Gabon, President Dennis Sassou Ngissou of Congo Brazzaville and President Jouaquim Chissano of Mozambique, the current chairman of the African Union. In this respect, the Leader of the Revolution received a personal envoy from President Obasanjo of Nigeria, who delivered to the Leader a message related to the situation in the two states of Liberia and Sao Tome and Prinicpe.


Yep. That explains it all...

It was asserted that the African Union has to assume its role in ensuring peace and stability across Africa and prevent any foreign interference in the African affairs particularly as Africans are now capable, through the African Union and its institutions, of solving their problems within an African context, and they do not need other foriegners interfernce.


And a damned fine job they're doing of it...

During his contacts and through the envoys, the Leader of the Revolution re-affirmed to African leaders the need for the return of legitimacy to this part of the African continent and not allow the putchists remain in power, under any case, as this is against the national inteest of this African country and against the national interests of the whole of Africa.


"Us Leaders of the Revolutions ain't really into regime change, y'know? Not once the regime's actually been changed..."

The Leader confirmed that the use of force to sieze power is unacceptable and illigitimate.


Muammar, of course, didn't use force to sieze power. The Revolution™ was delivered by munchkins from the Lollipop Guild...

It goes against the interests of any people and legitimacy must be restored by the Africans themselves. Meanwhile, the African leaders have expressed their appreciation for the efforts exerted by the Leader of the Revolution follwing the coup in Sao Tome and Principe, in accordance with article 30 of the constitutive act of the African Union and the resolutions of Algiers summit. They confirmed that the efforts of the Leader of the Revlution had a great impact in pressurizing the putchists in order to submit to the African will and accept the return of the legitimate President Fradick de Menzis.
Posted by: Fred Pruitt || 07/26/2003 01:40 || Comments || Link || E-Mail|| [348 views] Top|| File under:
Syria-Lebanon
Hezbollah: US troops face defeat in Iraq
US occupation troops in Iraq face defeat, a senior political official of Lebanon's radical Shiite movement Hezbollah predicted Thursday. "The Americans must know that defeat awaits their 250,000 troops in Iraq and not victory," Ibrahim Amin as-Sayyed said in a speech in the southern port city of Sidon. "It was God's will for their forces to be gathered over there so as to be defeated," he said. Just as "God wanted the Zionists to be gathered in Palestine to be defeated." Sayyed said Hezbollah was not concerned by the US pressure on Syria and Iran to halt their support for the movement, whose fighters were widely credited for Israel's pullout from south Lebanon in May 2000 after 22 years of occupation. Given the strength of Hezbollah, the United States and Israel should "stop and think a thousand times before doing any damage to Lebanon", he warned.


"There ain't nobody tougher'n we are, so don't even think about doin' nuttin'!"
Posted by: Fred Pruitt || 07/26/2003 01:28 || Comments || Link || E-Mail|| [341 views] Top|| File under:
Africa: West
Mercenaries given go-ahead to abduct Liberian leader
The internationally backed War Crimes Tribunal in Sierra Leone has given the green light for mercenaries to arrest the Liberian President, Charles Taylor - if they can raise their own funds for the operation and deliver him across the border. "We would not turn down anybody legitimate - whether government, international organisation or private company - who can deliver Charles Taylor or any other fugitive of justice," Alan White, the court's chief of investigation, said on Thursday. But while encouraging bounty-hunters, Mr White made it clear he was not offering a payout. "We won't pay anybody. We're not in a financial position to do that and would not engage in that anyway."


Just a few hundred bucks can go a long way in that part of the world...
Posted by: Paul Moloney || 07/26/2003 1:19:29 AM || Comments || Link || E-Mail|| [440 views] Top|| File under:
US sends warships to Liberia
President George W Bush has ordered United States warships to take up positions off the coast of Liberia. The BBC reports the warships will be used to support the expected deployment of West African peacekeepers in Monrovia. President Bush's announcement came as mortar bombs pound Monrovia in fighting between the Government and rebels that threatens a humanitarian disaster. Shortly after Mr Bush's announcement, the rebels declared an immediate cease-fire but vowed to defend their positions, after a day in which shells struck schools crammed with refugees, killing at least 14 people and wounding scores more. A Reuters correspondent in Monrovia says he could still hear fighting, including the sound of mortar bombs, after the cease-fire declaration. Previous truces have not held for long.


Nothing personal. It's just tradition, kind of like cutting off limbs...

The rebels and forces loyal to President Charles Taylor have been battling for a week for control of the coastal capital.

Posted by: Fred Pruitt || 07/26/2003 01:17 || Comments || Link || E-Mail|| [343 views] Top|| File under:
Africa: North
Casablanca Trial of 35 Extremists Starts
Lawyers representing three of the 52 suspected militants on trial here for a string of blasts that rocked Casablanca in May argued yesterday that their clients' legal rights had been violated. A total of 35 defendants appeared in court, massed behind a bulletproof glass, to face charges of criminal association, undermining internal state security, sabotage, murder and intention to cause injury.


To say nothing of the legal rights of their victims...

Five nearly simultaneous explosions struck Casablanca, the North African kingdom's largest city and commercial capital, on May 16. While the attacks were aimed at foreign and Jewish targets, most of the victims were Moroccan nationals. A total of 52 suspected members of a banned radical group, the Salafia Jihadia, are on trial over the attacks. One of the suspected militants yesterday pleaded innocent, saying he played no part in the devastating attacks last May that killed 44 people including 12 assailants. "I reject all of these accusations. I deny them," said 23-year-old Mohamed El-Omari. "I haven't killed anyone."
Omari was arrested that same night outside one of the target spots, a hotel where the bodies of 12 suicide bombers were discovered. Along with Omari, a night security guard also called Abou Zoubeir, the two other men accused of being would-be suicide attackers are Rachid Jalil, a 27-year-old welder alias Abou Anas, and 22-year-old street vendor Yassine Lahnech, alias Abou Ibrahim.


"I didn't kill nobody, I tells ya! I think the daggone fuse was wet..."

The trial first opened on Monday but was immediately suspended to give the defense more time to prepare its arguments. After the new session resumed yesterday, 19 of them once again were granted a postponement after the defense argued it had still not been able to prepare its case and meet its clients. But the three accused were denied any postponement of their case.
Posted by: Fred Pruitt || 07/26/2003 01:09 || Comments || Link || E-Mail|| [880 views] Top|| File under:
Home Front
Sami al-Arian fires attorneys
A former professor indicted on terrorism charges fired his attorneys Friday and will represent himself, despite a judge's warning that he was making a foolish and potentially disastrous move. Sami Al-Arian is still hoping to raise enough money to hire Washington attorney William Moffitt, but if he fails, he will have to go it alone when his case goes to trial in about 18 months.


I suspect the money will appear from... somewhere.

Al-Arian was indicted earlier this year. The U.S. government accuses him of being the North American head of the Palestinian Islamic Jihad. He faces life in prison if convicted. U.S. District Judge Thomas McCoun repeatedly warned Al-Arian of the dangers of firing his court-appointed attorneys, but Al-Arian insisted he can handle his own defense. "He made his decision. I hope he has as much fun being a lawyer as I do," said attorney

Frank Louderback

, who was appointed to represent Al-Arian along with attorney Jeffrey Brown. "It's hard to describe what he has got himself into."
Posted by: Fred Pruitt || 07/26/2003 00:59 || Comments || Link || E-Mail|| [335 views] Top|| File under:
Caucasus
Russian police detain suspects in 1998 kidnap of French aid worker
Main police directorate for the Southern Federal District has officially confirmed the detention of two suspects in the abduction of

Vincent Cochetel

, a French national, in Ingushetia. Spokesman for the department

Alexander Lukyakhov

told Interfax that the suspects were detained during detective and investigative efforts by a North Ossetia-Alania police group and an Interior Ministry mobile force in Ingushetia. "

Akhmed Yevloyev

, born in 1963 and who has a criminal record, and

Liza Muradova

, born in 1969, were detained in the town of Karabulak, Ingushetia, as suspects in Cochetel's abduction," Lukyanov said. The investigation has established that after the abduction Cochetel was kept in an apartment rented by Yevloyev and Muradova in the town of Sernovodsk, in Chechnya's Achkhoi-Martan district. The detainees are being interrogated.


Ouch. Sounds very painful.

Cochetel, head of an UNHCR office, was abducted in Vladikavkaz in January 1998. He was freed 11 months later in an operation conducted by law-enforcement bodies.
Posted by: Fred Pruitt || 07/26/2003 00:43 || Comments || Link || E-Mail|| [345 views] Top|| File under:
International
Amnesty chief is denied India visa
The Indian government has denied a visa to the secretary-general of Amnesty International without giving a reason, officials from the London-based human rights group said yesterday.


"No reason. We just don't like her. Sorry."

Vijay Nagaraj, an Amnesty official in India, confirmed that the group's secretary-general, Irene Khan Zubeida, had been denied a visa. He said he could not comment further.
Amnesty International has written critical reports about the conduct of Indian security forces in Kashmir and the lack of police intervention in religious riots in Gujarat last year in which more than 1,000 people, mostly Muslims, were killed. "We don't want to make any big statements about it. It is not a secret that Amnesty International has had many difficulties to get access to India," Amnesty spokeswoman Magda Kowalczuk said in London. She confirmed that Zubeida had been scheduled to visit the Amnesty International office in New Delhi from July 9, and said negotiations with the government were going on so the trip could be made 'sometime soon." The Times of India said the group had issued a report earlier this month claiming Indians' constitutional rights continued to be violated in Gujarat.
Posted by: Fred Pruitt || 07/26/2003 00:25 || Comments || Link || E-Mail|| [429 views] Top|| File under:
Africa: West
Sao Tome Coup Leaders Reinstate Deposed President
Never mind!


Barely a week after a coup in Sao Tome and Principe, that sacked the democratically elected president, the military junta ceded to international pressure yesterday and allowed President Fradiqe de Menezes to come home amidst a red carpet reception. De Menezes, who was in Nigeria at the time of the July 16 putsch, shook hands with international mediators after stepping onto a red carpet from a jet that touched down at an airport outside the capital. De Menezes returned shortly after mediators announced that coup leaders had agreed to restore democratic rule on the twin island state, which is hoping to join Africa's club of oil exporters by around 2007. "An agreement has been reached, the president has signed an accord restoring legality and democratic rule," Gabon's Foreign Minister Jean Ping told reporters in Sao Tome.


"Nothing but a little misunderstanding among friends. Forget we ever said anything..."
Posted by: Fred Pruitt || 07/26/2003 00:15 || Comments || Link || E-Mail|| [346 views] Top|| File under:
Africa: Southern
Bob to step down from Zanu-PF leadership?
PRESIDENT Robert Mugabe is ready to relinquish the Zanu PF leadership in December or to hand over power to a transitional authority if a deal is reached with the opposition Movement for Democratic Change (MDC), it was heard this week.


Another tease. He's waiting to see what happens with Chuck...

Sources said Mugabe assured South African President Thabo Mbeki that he could quit the Zanu PF leadership in December during the party's annual conference or formally announce to his party to start looking for a successor ahead of the congress next year. Mugabe gave Mbeki these assurances ahead of United States President George Bush's first visit to Africa early this month. Mugabe also gave the same promises to Mbeki's deputy Jacob Zuma during an Aids conference in Lesotho a few days before Bush arrived in South Africa. Zuma has been working on the Zimbabwe issue of late. On June 4 he met with Democratic Alliance leader Tony Leon and his delegation at Tuynhuys in Cape Town to discuss Zimbabwe. Zuma and Leon agreed the situation could only be resolved through dialogue between the MDC and Zanu PF. Sources said Mugabe met with Zuma in Lesotho to reaffirm the position he had already given to Mbeki. Mugabe apparently spoke to Mbeki before and after the Bush visit and during the African Union meeting in Mozambique. Mbeki met with Bush in Pretoria on July 9 where he reportedly told his counterpart that Mugabe had indicated his willingness to retire. However, Mbeki, who recently said Zanu PF was engaged in "leadership renewal" and that talks between Zanu PF and MDC were on, last week denied this. "There is no such thing," he said. "I don't know where that comes from. There was no discussion at all about anybody stepping down."


"Nope. Nope. Never happened."
Posted by: Fred Pruitt || 07/26/2003 00:11 || Comments || Link || E-Mail|| [345 views] Top|| File under:
Who's in the News
36
[untagged]
Bookmark
E-Mail Me
The Classics
The O Club
Rantburg Store
The Bloids
The Never-ending Story
Thugburg
Gulf War I
The Way We Were
Bio
Merry-Go-Blog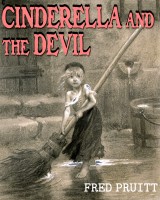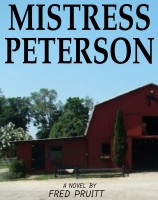 On Sale now!


A multi-volume chronology and reference guide set detailing three years of the Mexican Drug War between 2010 and 2012.

Rantburg.com and borderlandbeat.com correspondent and author Chris Covert presents his first non-fiction work detailing the drug and gang related violence in Mexico.

Chris gives us Mexican press dispatches of drug and gang war violence over three years, presented in a multi volume set intended to chronicle the death, violence and mayhem which has dominated Mexico for six years.
Click here for more information


Meet the Mods
In no particular order...


Steve White
Seafarious
Pappy
lotp
Scooter McGruder
john frum
tu3031
badanov
sherry
ryuge
GolfBravoUSMC
Bright Pebbles
trailing wife
Gloria
Fred
Besoeker
Glenmore
Frank G
3dc
Skidmark
Alaska Paul



Better than the average link...



Rantburg was assembled from recycled algorithms in the United States of America. No trees were destroyed in the production of this weblog. We did hurt some, though. Sorry.
18.213.192.104