Afghanistan
Over 600 Suspected Taliban Killed in Southern Afghanistan
KABUL, Afghanistan —
More than 600 suspected Taliban militants have been killed since a U.S.-led offensive began last month in southern Afghanistan, a coalition spokesman said Tuesday. Col. Tom Collins said the 600 militants have died in combat since Operation Mountain Thrust started June 10. The offensive is aimed at crushing the deadliest spate of Taliban violence since the hard-line regime's 2001 ouster.

Maybe it's our Dread Spring Offensive instead of the Talibunnies?
More than 10,000 U.S.-led troops have been operating
in former Taliban strongholds across southern Afghanistan. The region has witnessed the brunt of the deadliest upsurge in Taliban-led violence since the hard-line regime's 2001 ouster. The bloodshed also threatens to spread into previously calm western Afghan provinces.

If the bloodshed keeps spreading at this rate we may have to face the fact....we're winning
Posted by: Steve || 07/25/2006 13:23 || Comments || Link || E-Mail|| [435 views] Top|| File under:
13 killed in Afghanistan
Two coalition soldiers were badly wounded in the latest of a wave of Taliban-linked suicide attacks in southern Afghanistan on Monday, while 13 people died in other violence. The soldiers were travelling in a convoy of US-led coalition and Afghan army vehicles outside Kandahar when a suicide attacker detonated a van filled with explosives, sending his body parts across the blast site, the coalition said.


In another incident, three policemen were killed and seven wounded in western Farah province when hundreds of militants attacked a police post just after midnight, sparking three hours of heavy fighting, the Interior Ministry said. In the same province, security forces shot dead three men on a motorbike who failed to stop at a check post and were believed to be planning a suicide attack, ministry spokesman Yousuf Stanizai said. After the shooting, police took the motorbike to a military base where an undetected bomb planted on it exploded, wounding a man and two of his children, Stanizai said.

In neighbouring Ghor province meanwhile the bullet-riddled bodies of an Afghan pharmacist working for international relief group World Vision and his driver were found dumped outside their vehicle late on Sunday. On the other side of the country, attackers hurled grenades into the home of a village postman in eastern Khost province, killing three of his daughters, a district chief said, linking the Taliban to the incident. In eastern Afghanistan, an attacker travelling in a taxi from Pakistan exploded two grenades at a border police checkpoint in Khost province late on Sunday, killing a civilian and wounding three others, police said.
Posted by: Fred || 07/25/2006 00:00 || Comments || Link || E-Mail|| [327 views] Top|| File under:
Africa Horn
Somalia minister denies Ethiopians in Baidoa
(SomaliNet) The information minister of transitional federal government Mohamed Abdi Hayir known as 'Mareie' has strongly denied on Sunday that Ethiopian troops had entered in Somalia particular in Baidoa town 240km southwest of Somalia. In press conference held in Baidoa, temporarily capital of TFG, Mr. Abdi Hayir dismissed the reports on Ethiopian troops in Somalia territory as untrue and baseless assertion made by the media.
Posted by: Fred || 07/25/2006 00:00 || Comments || Link || E-Mail|| [455 views] Top|| File under:
Ethiopia pours more troops into Baidoa
(SomaliNet) Additional troops from Ethiopia have reached on Sunday in the provincial town of Baidoa in southwest of the Somalia capital to enforce the former soldiers already there to protect the weak Somali interim government from any possible attack from Islamic Courts — this mounts the fear of possible confrontation between government troops and Islamists.

Helicopters were bringing troops in the airstrip of Baidoa town while the surveillance Ethiopian airplanes were flying over Baidoa, which is temporarily capital of transitional federal government, local witnesses told Somalinet. Local official who declined not to be identified his name said the Ethiopian forces have extended their power in most of Bay and Bakol regions in preparation to wage war against Islamic militiamen.
Posted by: Fred || 07/25/2006 00:00 || Comments || Link || E-Mail|| [476 views] Top|| File under:
Caucasus/Russia/Central Asia
Unpredictable Results in Kodori Gorge
Deputy chief commander of the Russian infantry forces Lieut. Gen. Valery Evnevich warned on Tuesday that the outcome of troop movements in Kodori Gorge in Abkhazia is unpredictable. He said that a column of Georgian forces is now located near Khobi Pass but cannot proceed because the road was washed out by rains.

The Russian Foreign Ministry has issued a statement saying that "This is a matter of a serious breach of the 1994 Moscow Agreement on a ceasefire and separation of the parties. That district directly borders on Russian territory and events there [in Kodori Gorge] touch on Russian security." Georgia began its military actions against Abkhazia in the early 1990s from Kodori Gorge.

The Russian Foreign Ministry noted that Georgia also failed to inform the UN observer mission in Abkhazia of its actions and that it advanced 30 KamAZ truck, 18 Niva off-road vehicles and 4 UAZ trucks through the peacekeepers' post No. 302 in spite of efforts to stop the column.

Moscow is "carefully following events unfolding in Kodori Gorge, in the Russian border zone and in Abkhazia and calls on the Georgian side to abstain from armed actions that could provoke a new conflict in the region," the Russian Foreign Ministry statement concludes.
Posted by: Steve || 07/25/2006 13:14 || Comments || Link || E-Mail|| [313 views] Top|| File under:
A kidnapper of the Orthodox priest detained in Chechnya
A militant involved in kidnapping of an Orthodox priest has been detained in Chechnya, a source in the Republican Ministry of Internal Affairs told Interfax on Saturday. According to the source, a local of the village of Samashki, Achkhoi-Martan district, suspect of involvement in kidnapping of Rev. Sergy Potapov from Assinovskaya stanitsa on 6 May 1999, was detained during a special operation. The detained made a confessionary statement of his involvement in kidnapping of Rev. Sergy and of a businessman from a neighbouring region. The identities of other persons involved in the kidnapping are being established.
Posted by: Fred || 07/25/2006 00:00 || Comments || Link || E-Mail|| [319 views] Top|| File under:
2 policemen dead in south Russia operation
Two police officers and one gunman have been killed in an operation to apprehend a group of militants in Russia's North Caucasus republic of Daghestan, local police said. A spokesman said one officer had also been injured.

The Interior Ministry press-service said a group of three gunmen had been surrounded early Monday in a forested area in the Khasavyurt region, which borders on Chechnya. Previous reports suggested the group had been holed up in a house. The press service said that the militants were accomplices of warlord Rapani Khalilov, who is wanted in connection with a 2002 bombing in the town of Kaspiisk that left 43 people dead.
Posted by: Fred || 07/25/2006 00:00 || Comments || Link || E-Mail|| [333 views] Top|| File under:
Down Under
Australian peacekeepers may be headed for Lebanon
AUSTRALIA would participate in an international peacekeeping mission to Lebanon only if it guaranteed to help secure a long-term settlement, Prime Minister John Howard said today. As Australian evacuation efforts in Lebanon wind down, Mr Howard has indicated Australia would consider any request to join a United Nations force but there would have to be definite outcomes from the mission.

"We would consider it," he told ABC Radio. "I'd want to know what the conditions are. I'd want to know what the objective is. I'd want to know that it's going to make a contribution to a long-term settlement. The problem in the Middle East is there is never an attempt to bring about a long-term settlement. The fundamental cause of the current outbreak is the refusal of the entire Arab world to accept Israel's right to exist."

Meanwhile, the Government is warning Australians wanting to leave Lebanon to get on board chartered ships today because there may be no further vessels organised. The Department of Foreign Affairs and Trade (DFAT) says no further ships will leave the war-torn country after today.

EU foreign and security affairs chief Javier Solana has said that sending an international peacekeeping force to Lebanon would be a difficult but crucial part of an overall solution to end the country's political instability. Mr Solana said it was not easy to put together an international peacekeeping force but that "several European Union nations" would contribute troops and hardware.

UN chief Kofi Annan said he would press for a truce and establishment of a buffer force at a crisis meeting on Lebanon in Rome on Wednesday. Israeli Prime Minister Ehud Olmert, who is to meet Rice today, has said would accept a peacekeeping force in Lebanon made up of troops from EU nations.
Posted by: Oztralian || 07/25/2006 00:00 || Comments || Link || E-Mail|| [320 views] Top|| File under:
Court told Australian terror suspects inspired by Bin Laden
MELBOURNE: Thirteen men arrested in Australia's largest ever counter-terrorism operation were strongly inspired by Osama Bin Laden and were involved in a plot to make explosives, a court heard Monday. Crown prosecutor Mark Dean said one of the men, Shane Kent, underwent weapons and explosives training at Al Qaeda's Al Farooq camp in Afghanistan and was committed to jihad, or holy war. Dean described another of the 13 men, cleric Abdul Nacer Benbrika as the spiritual leader of the group and recounted an alleged conversation in which he urged others to wreak havoc.

"If we want to die for jihad we have to do maximum damage, maximum damage, damage to their buildings and everything and damage their lives. Just to show them that's what we have been waiting for. You have to be careful. Trust no one," Dean quoted the cleric as saying.

The 13 men face a range of charges including membership of a terrorist organisation and financing and supporting a terrorist organisation. The committal hearing, at which the prosecution outlines its case, is likely to last around a month at Melbourne's Victorian County Court. Dean said the men, all from Melbourne, were helping a group of terrorist suspects in Sydney purchase laboratory equipment to make explosives.
Posted by: Fred || 07/25/2006 00:00 || Comments || Link || E-Mail|| [317 views] Top|| File under:
Accused cleric hoped to 'kill 1000'
SUBURBAN Islamic cleric Abdul Nacer Benbrika wanted to kill 1000 Australians to "please Allah" and had the support of a blond recruit who had pledged violent jihad during a meeting with Osama bin Laden.

A Melbourne court heard yesterday that a witness would reveal that Shane Kent, 29, received weapons and explosives training at the Taliban-run al-Faruq training camp for foreign jihadis in Afghanistan. And at a meeting with bin Laden in that country, Mr Kent, from Meadow Heights in Melbourne's north, allegedly committed himself to violent jihad. The alleged Melbourne terror cell's spiritual leader, Mr Benbrika embraced Mr Kent as part of his clique, the court heard, saying: "He's good, and he doesn't talk too much."

"and he's got a purdy mouth"


Mr Benbrika encouraged his devotees to plan a large-scale terrorist attack, which police foiled during its "developmental stages", the court heard during the opening day of the committal hearing of 13 suspects yesterday. "If you kill, we kill here 1000," Mr Benbrika allegedly said in a conversation covertly taped by police. "Because if you get large numbers here, the government will listen."
Continued on Page 49
Posted by: ed || 07/25/2006 00:00 || Comments || Link || E-Mail|| [508 views] Top|| File under:
India-Pakistan
Pakistanis: Cleric's Killer Bangladeshi
KARACHI, Pakistan (AP) - Police on Tuesday said the suicide bomber who killed a prominent Shiite Muslim cleric last week was Bangladeshi and arrested three Pakistani Sunni militants accused of planning the attack.

Illegal immigrant Bangladeshis doing jobs you can't get a Pakistani to do

Cleric Allama Hassan Turabi was killed by a suicide bomber outside his home in the southern port city of Karachi on July 21. Turabi's cousin and a police guard also died in the sectarian attack.

Sindh provincial police chief, Jehangir Mirza, told reporters that police, acting on a tip, raided a Karachi home early Tuesday and detained three men on suspicion of involvement in the attack. Mirza said the men confessed to preparing a 16-year-old Bangladeshi acquaintance, Abdul Karim, to carry out the attack several hours before it took place.

Running out of locals to brain-wash? They must have all gone to summer camp in Afghanistan

Police found at the house a videotape showing a male claiming to be Karim addressing his family by saying: "I am performing a noble task. Don't worry about me. I will meet you in heaven." Karim said he was going to "kill the chief infidel," but didn't mention Turabi's name.

The grainy video, which was played to journalists Tuesday, showed Karim wearing a headscarf and holding a pistol. He also wore what appeared to be an explosives-packed vest with at least two hand grenades dangling from its front.

Earlier Tuesday, the three detainees led police to the home of Karim's parents, who recognized him from a still photograph taken from the video. Karim's mother said she hadn't seen her son in two weeks, Mirza said. "I think she was not aware of the fate of her son, and she learned it only from the police," Mirza said.

That's what happens when you let your kids play at the mosque, they come home in ziplock bags


The detained trio were identified Mohammed Amin, Sultan Mahmood and Mohammed Rahman and they belonged to outlawed Pakistani militant groups Lashkar-e-Jhangvi, Sipah-e-Saha and Jaish-e-Mohammed respectively, Mirza said. The three also confessed to taking part in a failed April 6 attempt to kill Turabi, he said. Turabi's killing sparked massive riots with hundreds of mourners, mostly youths, setting fire to a Pizza Hut, two gas stations and a dozen vehicles.
Posted by: Steve || 07/25/2006 14:23 || Comments || Link || E-Mail|| [320 views] Top|| File under:
Seven hurt in grenade blast in revolt-hit Indian Kashmir
SRINAGAR, India - Seven civilians were hurt Tuesday in a grenade blast triggered by suspected Muslim rebels at a bus stand along a tourist route in insurgency-wracked Indian Kashmir, police said. "Seven people were wounded when a grenade explosion took place at a small, busy bus stand at Narbal," a police spokesman said. Narbal, just north of summer capital Srinagar, lies on a road to the tourist resorts of Tangmarg and Gulmarg.

The police spokesman said authorities were seeking a motive for the blast and did not know whether it was linked to a recent spate of attacks against tourists that has come amid an overall rise in violence in Indian Kashmir. Some 15 tourists have died in the attacks blamed by police on militants.

Police announced on the weekend they had arrested the alleged mastermind of the attacks which began in May on the tourists and claimed he belongs to the guerrilla group Lashkar-e-Taiba. But militant outfits, including Lashkar, have condemned the tourist attacks.
Posted by: Steve || 07/25/2006 09:19 || Comments || Link || E-Mail|| [326 views] Top|| File under:
Bombay police arrest 2 more suspects of train bombings
BOMBAY, India - Investigators have arrested two more suspects in connection with the July 11 bombings on the Bombay commuter rail network that claimed more than 200 lives, a television report said on Tuesday. The report from the private New Delhi Television channel said two men, one a Bombay keymaker and the other from the nearby city of Pune, had been arrested. No details were given on how they were said to be connected to the blasts, which killed 207 people and wounded another 800.

NDTV identified the two as Jameer Ahmed from Bombay, and Sohail Sheikh from Pune. Ahmed, the channel said, had been trained in Pakistan. Four men have already been arrested in connection with the blasts, and police have said at least some are linked to Pakistan-based militant groups. Police refused to confirm Tuesday that additional arrests had been made.

Bombay police have questioned hundreds of people over the past two weeks in connection with the carefully coordinated blasts, but have come under increasing pressure from lawmakers, the public and the media to crack the case.

On Monday, police arrested a Bombay-based practitioner of traditional Unani medicine, who they said was trained in Pakistan to make bombs. The suspect, identified as Tanvir Ahmed Ansari, appeared in a Bombay court, where the judge remanded him to police custody until Aug. 4.
Posted by: Steve || 07/25/2006 09:16 || Comments || Link || E-Mail|| [339 views] Top|| File under:
LeT module busted with Tanvir's arrest: Police
With the arrest of Tanvir Ansari in the Mumbai serial blasts case, police on Monday claimed to have busted an important sleeper module of Lashkar-e-Taiba in the city. Ansari, a Unani medicine practitioner at a local hospital, had allegedly undergone training in weapons handling and explosives at the LeT camps at Bahawalpur in Pakistan and Muzafarabad in Pak-occupied Kashmir in 2004, police said. "Thirty-three-year-old Ansari is an ideologue and motivator for LeT members in Mumbai and adjoining areas," a senior official of the Anti- Terrorist Squad (ATS), which arrested him on Sunday night said.

Since his return to Mumbai from Pakistan in early 2005, Ansari has been dormant and resumed his job as a resident medical officer at Sabu Siddiqui Hospital in central Mumbai, the officer said. But in the past few months, a top LeT leader had been pursuing Ansari to 'do something' in Mumbai, the official said quoting intelligence inputs. He will now be interrogated to find out his role in the serial blasts, the officer said. A graduate from Nagpur, Ansari visited Tehran in 2004 on the pretext of some personal work. From Tehran he allegedly moved to Bahawalpur in Pakistan by road and attended a LeT camp in operating AK-47 rifles, stengun, grenade launchers and even stinger missiles, sources said.
Posted by: Fred || 07/25/2006 00:00 || Comments || Link || E-Mail|| [317 views] Top|| File under:
Mumbai blast probe: 'Key conspirator received ammunition training in Pakistan'
MUMBAI: Indian police on Monday formally confirmed having arrested a Mumbai-based doctor on suspicion of involvement in this month's train blasts, saying that he had received explosives training in Pakistan. Tanvir Ansari, a doctor of traditional Indian (Unani) medicine, was picked up by the crime branch of the city's police late on Saturday, Police Inspector Sunil Deshmukh said. "We have arrested him on suspicion, for further interrogation. He has undergone training in Pakistan." Ansari was formally placed under house arrest late on Sunday.

Handcuffed and with a black hood covering his face, Ansari was escorted by police on Monday through a crowd of television reporters to a court in central Mumbai to hear the 11 charges against him, including murder and violation of laws relating to explosives and the railways. The judge remanded Ansari to police custody until August 4.

Police last week arrested three men, all Indian Muslims, for their alleged role in the series of bombings that ripped through first-class carriages of Mumbai's commuter trains and platforms, killing 200 people. The chief of Mumbai's anti-terrorism squad said the authorities believed that Ansari had gone to Pakistan in 2004, where he learned how to make bombs as well as how to use arms and ammunition. "He is one of the key conspirators and we are assessing his role," KP Raghuvanshi told reporters, hinting that information obtained from the four suspects could result in more arrests in the coming days. "We don't want to hurry up the process of arresting people since it is a sensitive case," he added. Ansari was among five people picked up for questioning on Saturday.

According to media reports over the weekend, police in other cities in the western state of Maharashtra, of which Mumbai is the capital, have detained several more suspects, including a software engineer in the southern city of Bangalore. Investigators believe that Pakistan-based militant group Lashkar-e-Taiba (LeT) and Pakistan's military spy agency, Inter-Services Intelligence, were behind the attacks. Rejecting the charges as unsubstantiated, Islamabad offered to help New Delhi in the investigation. India rebuffed the offer.
Posted by: Fred || 07/25/2006 00:00 || Comments || Link || E-Mail|| [342 views] Top|| File under:
Three Bugti commanders surrender
DERA BUGTI: Three commanders of Nawab Akbar Khan Bugti and their 17 companions surrendered to the government on Monday. Rehmat Bugti, Attaullah and Gul Hassan and their followers handed over their weapons to Frontier Corps at Haideri check post and announced to support the government.
Posted by: Fred || 07/25/2006 00:00 || Comments || Link || E-Mail|| [325 views] Top|| File under:
LeT trainer arrested
LAHORE: Intelligence agents in Lahore on Monday detained a man who headed a camp for training militants for banned group Lashkar-e-Taiba (LT) in Kashmir, an intelligence official said. Mohammed Shahbaz was taken into custody after agents driving a pickup truck intercepted a car carrying Shahbaz in a street in Lahore, the official said. The official did not have any further details about why Shahbaz may have been detained. Shahbaz was a member of Lashkar-e-Taiaba but severed links with the group in 2003 and set up an Islamic charity, Khairun Nas Trust, or People's Welfare Trust, trust spokesman Mohammed Amir said.

"It's a really easy transition from hard-boy to charity maven. For one thing, the money's better."

Amir said Shahbaz was picked up by several men in plainclothes. In an interview with an Associated Press reporter in Lahore more than a year ago, Shahbaz said that he led a Lashkar-e-Taiaba militant training base in Kashmir. In 2001 Pakistan banned Lashkar-e-Taiaba after India accused it of involvement in a deadly attack on its parliament.
Posted by: Fred || 07/25/2006 00:00 || Comments || Link || E-Mail|| [312 views] Top|| File under:
Iraq
Coalition Forces Conduct Raid North Of Balad
BAGHDAD, Iraq – Coalition forces killed one terrorist, wounded another and detained one associate during a raid north of Balad on the morning of June 24.

Reliable intelligence indicates that the targeted terrorists were associated with numerous senior al-Qaida in Iraq members including two local Emirs. The group is also reported to be tied to another recently captured individual who had previously led the overall network and has since admitted to countless attacks on Iraqi civilians.

While the troops were moving to the target area they encountered two armed terrorists who attempted to engage the ground force. The ground force immediately engaged the terrorists killing one and wounding the other. The wounded terrorist was provided immediate first aid on site. Multiple men fled the immediate target area upon arrival of the assault force. The ground force then quickly contained and secured the target area. The troops pursued and ultimately detained another suspect.
Posted by: Steve || 07/25/2006 14:35 || Comments || Link || E-Mail|| [342 views] Top|| File under:
Israel-Palestine-Jordan
Israeli bomb strikes U.N. outpost
Israeli troops sealed off a Hezbollah stronghold Tuesday and widened their foothold in southern Lebanon, but officials said Israeli bombs killed six people in a south Lebanon town and two U.N. observers in a border outpost with two other peacekeepers feared dead. U.N. Secretary-General Kofi Annan said the strike on the U.N. border outpost was "apparently deliberate" and demanded Israel investigate. A bomb dropped by an Israel warplane scored a direct hit on the post in the town of Khiyam, near the eastern sector of the border, U.N. officials said. Annan said two U.N. military observers were killed with two more were feared dead as rescue workers tried to clear the rubble.


Other stuff at link.
Posted by: GK || 07/25/2006 19:51 || Comments || Link || E-Mail|| [624 views] Top|| File under:
Ferocity of Hezbollah comes as a surprise
THE full extent of Hezbollah's resistance to Israeli ground troops in Lebanon emerged yesterday as returning soldiers and senior commanders admitted they were taken by surprise by the Shia group's ferocity.

At the same time, a Hezbollah leader has made the startling admission that the group had underestimated Israel's response to the kidnapping of its two soldiers. "The truth is we didn't expect this response . . . that (Israel) would exploit this operation for this big war against us," said Mahmoud Komati, the deputy chief of the Hezbollah politburo.

As they munched watermelon yesterday, sweating Israeli soldiers were visibly shocked by the stiff opposition they had encountered, describing their Hezbollah opponents as a "guerrilla army" with landmines and anti-tank missiles capable of crippling a Merkavah battle tank.

"It was really scary. Most of our armoured personnel carriers have holes," a paramedic told The Times after recovering three wounded tank soldiers. "It's a very hard situation. We were in Lebanon before but it wasn't like this for a long time." A tank commander said: "It's a real war."

In the Galilee town of Safed, Brigadier-General Shuki Shachar, deputy commander of the northern forces, conceded that the foe was not an easy one. "Hezbollah is a fanatical organisation. It is highly motivated to fight. I don't want to give grades to the enemy, but they are fighting. They are not escaping," he said. He insisted, however, that Israel was "changing the balance" after a belated recognition that the Shia group was dug in deeper than expected.

"After a few days we realised that Hezbollah prepared itself over the last six years with thousands of rockets, with hundreds of shelters, bunkers, with hundreds of rockets hid in houses of civilians inside south Lebanon," he said.

His forces had never intended to "conquer every square inch" of Bint Jbeil but had now achieved their objectives of taking the high ground. Wherever the Israel Defence Forces decided to act, the general said, "we have no problem to do so, no restrictions".

ISRAEL'S TALLY
In 14 days:

4 villages captured by Israel
40,000 shells have been fired
2,750 rockets and mortar fired into Israel
17 civilians killed
24 soldiers killed
381 Lebanese killed
75 soldiers injured
Posted by: Nimble Spemble || 07/25/2006 18:23 || Comments || Link || E-Mail|| [674 views] Top|| File under:
Hezbollah rockets hit several points in Haifa
HAIFA, Israel - Hezbollah fired at least 10 rockets at the Israeli port city of Haifa on Tuesday, and one hit a city bus and another a house. Five people were hurt, one seriously and two moderately, doctors and medics said. Two of the rockets hit very close to a Haifa hospital, doctors told Channel 10 TV. Israeli police told the TV about a dozen rockets had hit the city. One rocket hit a city bus but only the driver was on board at the time. Puddles of blood were seen on the front steps leading up to the driver's seat and witnesses said he was seriously hit. The windshield was hit by shrapnel and windows were blown out.

The house that was hit suffered heavy damage but no one was seriously hurt in that rocket attack, witnesses told the TV. Haifa Mayor Yona Yahav told the TV that residents had felt free to leave bomb shelters since rockets had not fallen all day.

A total of 17 Israeli civilians have been killed in Hezbollah rocket attacks. The Lebanese militia has fired hundreds of rockets on Israel since Israel launched a military campaign in Lebanon in response to a Hezbollah border attack
Posted by: Steve || 07/25/2006 09:10 || Comments || Link || E-Mail|| [324 views] Top|| File under:
Was chopper hit by IDF fire?
The Israel Air Force on Monday night continued to look into what caused the crash of a new Apache helicopter near Safed. At first, IAF sources reported that the aircraft apparently crashed due to a technical malfunction or a human error, but it later turned out that one of the possibilities looked into was that the chopper was hit by artillery fire of the Israel Defense Forces' "Destroyer" multiple launch rocket system. The two pilots killed in the crash are:


First Lieutenant Tom Farkash, 23, of Casarea
Colonel Tzvi Loft, 42, of Hogla

The "Destroyer" multiple launch rocket system is the most advanced multi-barreled rocket launcher in the world, which releases powerful fire that is scattered in the area and is considered statistical and not accurate.
Note: TEL AVIV, ISRAEL - Israel has begun using its enhanced multiple launch rocket system (MLRS) in the ongoing conflict with Hezbollah in Lebanon, the Middle East Newsline reports. The MLRS, which is designed to cut the number of rockets needed to destroy a target, uses a trajectory correction system known as the Destroyer to convert an unguided 227-mm projectile into a precision-guided munition. "This is the first time the system has been used on the battlefield," a military source said.


One sez precision-guided, one sez scattered. Make up your minds


This new weapon has been used by Israeli gunners in recent years, and is now being used for the first time in the battlefield against rocket launching sites in southern Lebanon. A possibility of a technical malfunction is still being checked.


Snip, some personal infos on the Ltn Tom Farkash, see link.



The incident in which two IDF soldiers were killed in the Bint Jbeil area in Lebanon was apparently also the result of friendly fire. A senior IAF officer said that the initial investigation into the incident revealed that an officer in the Golani Brigade command post identified an enemy force and ordered an aircraft to open fire at it; but a command post in Safed identified the "enemy force" as IDF troops and the aircraft was ordered to halt its fire.

Despite the incidents the Air Force has expressed captious optimism in light of the fact that no rockets were fired toward Haifa on Monday, saying it may be the result of the incessant attacks against Hizbullah targets in Lebanon.
Posted by: anonymous5089 || 07/25/2006 04:36 || Comments || Link || E-Mail|| [351 views] Top|| File under:
IAF strikes weapons store in Gaza, causing blast
The IAF on Monday night fired at an Islamic Jihad warehouse in Gaza City containing large amounts of ammunition, causing a large explosion. Local residents claimed that seven people were wounded in the strike. The IDF said that it had distributed fliers before the strike, warning residents to keep away from places where weapons were stored, as those locations would be targeted by the army.
Posted by: Fred || 07/25/2006 00:00 || Comments || Link || E-Mail|| [327 views] Top|| File under:
Southeast Asia
Young Myanmar rebel Johnny Htoo surrenders
YANGON, Myanmar - One of two young twin brothers who led a small band of ethnic rebels calling themselves "God's Army" has surrendered to Myanmar's military government, state radio and television reported Tuesday night.

Not to be confused with the "Lord's Army"

Johnny Htoo and eight fellow members of the group left a refugee camp in Thailand earlier this month and surrendered with weapons in two separate groups on July 17 and 19 at the coastal region military command in southeastern Myanmar, according to the reports.


Johnny Htoo was the rebel
He roamed through the west
This Johnny Htoo the rebel
He wandered alone.

He got fightin' mad
This rebel lad
He packed no star
As he wandered far.

Where the only law
Was a hook and a draw
The rebel Johnny Htoo.


Johnny and his brother Luther in the late 1990s were charismatic leaders of a small band of ethnic Karen Christian rebels in eastern Myanmar fighting the country's military regime. Devout Christians, they were reputed by followers to be invulnerable to bullets and land mines. A photo of the twins, then about 12 years old, showing a soulful looking Johnny with long hair, and Luther puffing on a cigarette, became an iconic image of child soldiers. The two are now about 18.


He searched the land this restless lad
He was panther quick and leather tough
With the figure that he's been pushed enough
The rebel Johnny Htoo.


They surrendered to Thai authorities in January 2001, and had been living in a refugee camp in Thailand. This month, the surrendering guerrillas were welcomed by local and regional authorities and provided necessary assistance, said the news report, which made no mention of Luther. Television showed what it said was a photo of the group's surrender.


He got fightin' mad this rebel lad
With the dreams he's hold till his dyin' breath
He searched his soul and gambled with death
The rebel Johnny Htoo.....gave up.


Karen and other ethnic minority rebel groups have been fighting for more autonomy in Myanmar, also known as Burma, for five decades.
Posted by: Steve || 07/25/2006 12:57 || Comments || Link || E-Mail|| [355 views] Top|| File under:
Philippines: War on Communism Continues
July 25, 2006: Over the last few days, battles between rival MILF factions left at least five people dead, and many more wounded. The factionalism within the MILF is becoming an obstacle to peace talks with the government. Some of the more extremist MILF factions are also supporting Islamic terrorists.

July 21, 2006: Over the last few days, clashes with NPA groups left 25 rebels and four soldiers dead.

July 20, 2006: The government has apparently abandoned efforts to negotiate with the NPA, and is now determined to destroy the communist rebel group within the next two years.

Posted by: Steve || 07/25/2006 09:21 || Comments || Link || E-Mail|| [343 views] Top|| File under:
Alleged Indonesian militant sentenced to jail for harboring terror leader
Indonesia sentenced an alleged Islamic militant to 3 1/2 years in prison on Monday for sheltering the reputed head of the al-Qaida linked terror group Jemaah Islamiyah in his home. Faturahman, who goes by a single name, was found guilty of violating the country's anti-terror law by harboring Noordin Top in central Java in 2004, judges at the South Jakarta District Court ruled. "The defendant did not report to authorities even though he knew that Noordin was a fugitive," said presiding Judge Toedarmadji. Lawyers for Faturahman were not immediately available for comment.
Posted by: Fred || 07/25/2006 00:00 || Comments || Link || E-Mail|| [319 views] Top|| File under:
Sri Lanka
Tamil opponent shot down
Suspected Tamil Tiger rebels shot dead a political opponent in Colombo on Monday and killed a soldier in an ambush in the north, on the anniversary of riots that spiraled into war 23 years ago. Officials said Maha Kanapathipallai, a senior member of Tamil political party EPDP, former militants opposed to the Liberation Tigers of Tamil Eelam (LTTE) and now part of the government coalition, was gunned down in Colombo's main Tamil neighbourhood.

"He had just been to prayers at a Hindu kovil (temple) and they came and knocked him down from his (motor-scooter) and shot him," said EPDP spokesman S Thavarajah. Kanapathipallai was public relations head for party leader and Social Services Minister Douglas Devananda. "It is very clear it was the Tigers," Thavarajah said. "Anyone who is affiliated to the minister is a target. They want to cripple him," he said.
Posted by: Fred || 07/25/2006 00:00 || Comments || Link || E-Mail|| [322 views] Top|| File under:
Syria-Lebanon-Iran
Turkey, Saudi Now Blocking "Humanitarian Relief" From Iran To Syria
Turkey and Saudi Arabia have stopped Iran using their air space to send humanitarian relief to Lebanon, media in Iran have said.

Iran's health ministry has been collecting supplies to send to the Lebanese people, the reports said. But the goods had to be sent via Dubai to Syria because of objections by other countries in the region.

This may fuel Iranian anger against nations they feel have not done enough to support Hezbollah against Israel.

Iran's Labour news agency quotes the head of the country's emergency services as complaining that Turkish officials prevented Iran from using their air space for humanitarian aid destined for Lebanon.

The same official said three Iranian ambulances had already been despatched to Lebanon and soon another 20 would follow.

Another news agency quotes the security chief of Iran's health ministry as saying both Turkey and Saudi Arabia had prevented Iran from using their air space for three plane-loads of medicine.

The Iranian health ministry says it sent a group of health experts to Lebanon to assess the situation but Hezbollah has told the group it has enough food and medicine to last for five months.

Iran has already complained bitterly about Arab countries like Saudi Arabia, Jordan and the Gulf states which it says have caused divisions in the Muslim world and failed to do enough to support Hezbollah.

Daily newspaper editorials bemoan what they call the passivity of Arab leaders.

The speaker of the Iranian parliament recently called on Arab people in those countries to rise up against their governments.


"What is plan 'B', Ali?"
Posted by: Anonymoose || 07/25/2006 20:15 || Comments || Link || E-Mail|| [370 views] Top|| File under:
Israel says killed senior Hizbollah commander
Israeli troops on Tuesday killed a senior Hizbollah commander in fighting near the Lebanese border, the army said. The army identified the man as Abu Jaafar and said he was the commander of Hizbollah's "central sector" on the Lebanese border with Israel. The army said he was killed in an exchange of fire with Israeli troops near the Lebanese border village of Maroun al-Ras.


I'd call him a mid-level commander, myself, but Pudgette said she'd hum a few bars of "When the Saints go Marching In."
Posted by: Fred || 07/25/2006 18:20 || Comments || Link || E-Mail|| [376 views] Top|| File under:
Discontent in Syria as more neighbours drop in
WITH the number of Lebanese refugees who have crossed into Syria now estimated at more than 120,000, and increasing by the day, many Syrians are privately expressing concern about the potential economic effects on their country. While wealthier and better-connected Lebanese are staying in hotels or with relatives, and planning to travel on to other countries, tens of thousands are staying with volunteer hosts or finding space in schools or mosques.

Although Syrian officials are publicly pledging solidarity with the "Lebanese national resistance", as the Lebanese militia Hezbollah is called in the state-run media, and vowing to aid the Lebanese refugees for as long as the fighting in Lebanon continues, for many Syrians the Lebanese arrivals are a new and unexpected burden. Syria, a country of 19 million, is already home to about 420,000 Palestinian refugees, according to the United Nations. Since the American invasion of Iraq in 2003, Syria has also taken in about 1 million Iraqi refugees, according to Syrian Government figures.

It is not geography alone that makes Syria a natural destination. Baathist-led Syria, the last bastion of pan-Arabism in the Middle East, allows the citizens of any Arab country to enter without visas, and to settle permanently. Syrian officials even avoid the word "refugee", preferring to talk about the Lebanese as fellow members of a greater Arab nation. Despite this, many Syrians say tensions are rising; that refugees are driving up the costs of housing and food, and there is a popular perception that they are contributing to a rising crime rate.

Heh
Posted by: Steve || 07/25/2006 13:17 || Comments || Link || E-Mail|| [460 views] Top|| File under:
Israeli forces close in on key Hezbollah stronghold
JERUSALEM - Israeli forces battled to take over a second Hezbollah stronghold in southern Lebanon on Tuesday in intensifying ground clashes with the guerrillas' frontier garrison, sources on both sides said. Calling Bint Jbeil "one of the major Hezbollah centres", an Israeli military spokesman said tanks and troops had sealed off the town, killed or wounded dozens of guerrillas, and were engaged in sporadic firefights with the hold-outs. "We are operating in the town. I can't say we are in total control of the town yet," the spokesman said.

Hezbollah had no immediate word on its casualties but said in a statement that its men were fighting Israeli forces on Bint Jbeil's outskirts and the surrounding area. Al Jazeera television said four Israeli soldiers were wounded in Tuesday's clashes. The army did not comment on fresh casualties, but has said two tank crewmen were killed in Bint Jbeil on Monday while several more soldiers were wounded.

Taking Bint Jbeil could be a morale-booster for Israel, which launched a Lebanese offensive after Hezbollah killed eight soldiers and abducted two others in a July 12 border raid. Some 400 Lebanese, mostly civilians, and 35 Israelis have since died.

"Bint Jbeil was basically the main Hezbollah outpost, even a symbol," Major-General Yiftach Ron-Tal told Israel Radio. "I think this has an important impact on morale," he said. "In Hezbollah's worst dreams it never expected the Israeli Defence Forces to enter Bint Jbeil and take it over during this campaign."

Israel lost seven army commandos last week in capturing Maroun Al Ras, a nearby Hezbollah stronghold that had served as a staging ground for attempted infiltrations of Israeli border villages and cross-border rocket launches.

According to Israeli intelligence estimates, the Hezbollah fighters are holed up in a network of tunnels and trenches around Shia Muslim villages in southern Lebanon. Israel ordered civilians out of 14 of the villages over the weekend.
Ron-Tal said that, if Israeli forces assumed full control of Bint Jbeil, they would effectively split southern Lebanon -- the heartland of the Iranian-backed Shia guerrilla group.

But he said Israel should not consider rebuilding outposts in Bint Jbeil used during a 22-year-occupation that was ended in 2000, in part due to fatigue at Hezbollah ambushes on troops. Located some 4 km (2.5 miles) from the Israeli border, Bint Jbeil was first conquered by Israel during a 1972 assault on Palestinian refugee guerrillas. It was retaken six years later, when Israel launched a major push against the Palestinians.

The Israeli army said its forces have killed at least 10 guerrillas in the current incursions but had no firmer figures. "There is fierce fighting, and we are not in a position to check the pulse of each and every enemy casualty," an army spokeswoman said.
Posted by: Steve || 07/25/2006 09:13 || Comments || Link || E-Mail|| [329 views] Top|| File under:
DEBKA: Bin Jubeil - Lessons Learned
After overwhelming the Hizballah stronghold of Bin Jubeil in southern Lebanon Tuesday July 25, Israeli armed ground forces and tanks are preparing to sweep forward to sanitize the town's satellites. Israel lost two tank personnel: 1st Lieutenant Lotan Slavin, 21 from Moshav Hatzeva, and 1st Sgt Kobi Smileg, 20, from Rehovot. Hizballah is reported by IDF sources to have lost 100-120 Hizballah fighters.

Israel's immediate military mission now is to capture or subdue Bin Jubeil's five satellite villages, where 300 Hizballah fighters are sheltering: Ain Ebel, Hannine, Deble, Yaroun and Rmaich, the latter two very close to the Lebanese-Israeli border.

These fighters know they are trapped in a tight noose; they cannot escape or hope for help, whether in the form of reinforcements or weapons. Monday night, Israeli forces dropped leaflets over these villages offering them the option of laying down their arms and saving their lives. The language was deliberately vague. It was not clear whether the men who surrendered would be allowed to go back to their families or, more likely, taken prisoner to be held against the release of Israel's kidnapped soldiers. The Olmert government would thus hold a card for overruling the Hizballah condition for jailed terrorists to be freed as the price for the Israeli hostages, which with Israeli prime minister has rejected, and offer instead an exchange of war prisoners.

The Bint Jubeil operation taught Israeli war planners three lessons:

1. It did not help reduce the rocket fire against Israel. The number of launchers and rockets found in the small town was minimal. Any missile crewmen who may have been deployed there had moved to other locations ahead of the Israeli assault.

2. Bin Jubeil and its satellite villages are only one small center at the southern end of the central sector of the south. There are dozens such clusters across the region. they will have to be flushed out one by one, entailing prolonged military action and exposing the troops to more casualties.

3. The IDF found that certain local elements, which once cooperated with Israel forces during their 24-year occupation of South Lebanon until the May 2000 withdrawal, were still willing to be helpful. Their assistance shortened the Bint Jubeil operation and made its completion possible barring scattered gunfire early Tuesday, July 25.

Hizballah too had some lessons to draw:

While inflicting losses on Israel forces in the battles for towns and villages, Hizballah's losses are many times greater. They cannot stand up to the superior firepower leveled against them by a combination of tanks, special operations units and air force. Therefore fighters in the south have been instructed to discontinue face-to-face combat with Israeli troops. Instead, they were told to withdraw from the bult-up areas and wage guerrilla warfare from woods, forests, dry river beds, and fruit orchards. Israeli forces are therefore braced for stealthy Hizballah strikes from ambush against tanks, infantry and command posts.

Once they have cleansed the five villages around Bin Jubeil, Israeli war commanders face a choice of one out of three options, given the limitation of the small number of troops on the ground:

First: The Western Sector running from the orchards and banana groves south of Tyre which includes the Palestinian Rashidiya refugee camp up to Mansoura, where Hizballah has concentrated a large force, and including Burj a-Shamali and Zabqine, southeast of Tyre. This large enclave of southwestern Lebanon is saturated with Hizballah rockets launchers of different types and fighting strength.

Second: The Central Sector, which would entail the Israeli Bin Jubeil force heading north to take over Tebnine and deepening its thrust into South Lebanon up to 20 km from the Israeli border.

Third: The Eastern Sector, where Israeli forces would home in on Khiam on the road between the Israeli border town of Metula to the Lebanese village of Marjayoun which commands the Hatzbani River. From there, they way would be open to the Nabatiya plain and Hizballah's main South Lebanon command center near the village of Taibe. Monday, morning, Israeli warplanes struck Nabatiya. Lebanese sources report seven people were killed.

DEBKAfile's military sources describe the Hizballah command center as housed in a fort called Beck House which belongs to the As'ad clan, for many years the feudal lords of all southern Lebanon.

Whichever direction Israel's high command chooses for the next stage of the war will necessitate proceeding at a slow pace, whether because of an insufficiency of men on the ground, the risks of troop and civilian casualties or the complexity of their missions. The snail's pace of the IDF's advance means that Hizballah's rocket offensive against northern Israel cannot be completely disabled in the near term, and that Hassan Nasrallah and his overlords in Tehran and Syria have enough time to come up with fresh initiatives while topping up Hizballah's resources as they are depleted.
Posted by: Steve || 07/25/2006 09:07 || Comments || Link || E-Mail|| [342 views] Top|| File under:
Dan Darling Profiles Iran's Hizbollah-Terror Controller
Mind of Mugniyeh
The Iranian architect of Hezbollah's terror.
by Dan Darling
07/25/2006

THE NAME Imad Fayez Mugniyeh is probably not familiar to most Americans, but it is never been far from the minds of most international security experts. As the fighting between Hezbollah and Israel continues, analysts and observers would do well to remember Mughniyeh, who may have been the architect of the Hezbollah raid that killed eight Israeli soldiers, captured two others, and sparked the current crisis.

Details of Mughniyeh's origins are fragmentary. He is believed to have served as a member of Force 17, Yasser Arafat's personal bodyguard unit, before joining Hezbollah. There he acted first as a bodyguard for the group's spiritual leader, Mohammad Hussein Fadlallah, and eventually rose to his current role as the group's operations chief. His official role in Hezbollah is unclear, with various sources describing him as the current head of Hezbollah's security section, a member of the group's Jihad Council, the director of its intelligence apparatus, or its external operations chief...


Posted by: Griper Whegum8464 || 07/25/2006 07:23 || Comments || Link || E-Mail|| [333 views] Top|| File under:
Report: Nasrallah's banks bombed
WASHINGTON – NBC television reported Tuesday that the IDF has bombed Lebanese banks holding Hizbullah money, this in the framework of Israel's attempt to destroy the terror group's financial infrastructure.

According to the report, in the past few days Israel has intentionally targeted financial institutions in Beirut and other cities throughout Lebanon, among them Tyre, Sidon and Nabatiyeh. Israeli intelligence sources told NBC that at least 12 financial institutions that supported Hizbullah were attacked, adding that the organization, which secretly managed its funds, is now short on cash due to the bombings.

Some of the banks that held Hizbullah accounts were completely destroyed, while others were purposely damaged but not completely demolished. NBC said that in one incident the Israeli Air Force bombed the home of a bank manager as a warning to other Lebanese bankers not to deal with Hizbullah.

Counter-Terror Bureau Director Dani Balilti told NBC that the message to all banks in Lebanon was that aid to Hizbullah is aid to a terror organization. He said Israel knew they needed money and were desperate for cash, but that they didn't have it.

The Israeli Air Force targeted, among others, eight offices named Bet El Mal used by Hizbullah to store the organization's money. Two other banks in Lebanon were hit – Al Baraka and Fransa Bank, used by Hizbullah to transfer money around the world.

The NBC network turned to the Baraka bank, which confirmed that one of its branches had been bombed, and that nearby bank branches were also bombed. It was also reported Israel warned a third bank, the Middle East and Africa Bank (MEAB), that it too was in the crosshairs.

All banks denied any ties to Hizbullah. The director-general of the Fransa-Bank said that his bank had no ties to Hizbullah or any other political party. The manager of the MEAB said that someone had tried to open a suspicious account at the bank, but that it refused to accept the money and fired a worker who was involved in the attempted deposit.

Despite the denials however, it turns out that the Lebanese bank was after all tied to terror. Last week Hizbullah's television station al-Manar held a fund raising campaign, and in advertisements a MEAB account was given.

An Arabic-speaking producer of NBC called the bank in Beirut and asked to transfer a donation to Hizbullah. He was told he could transfer the money via any American bank branch, but that it was best he not say the money was destined for Hizbullah. The MEAB held ties with American bank Wachovia. Following questions by NBC, the American bank immediately notified its cutting of all connections with the Arab bank.

NBC called the number displayed on the al-Manar advertisement. This time they were transferred to another bank, the Lebanese-French bank. This bank has two connections with large banks in New York: Citibank and the Bank of New York. Representatives of the banks said they are blocking the transfer of all money meant for Hizbullah.
Posted by: anonymous5089 || 07/25/2006 04:41 || Comments || Link || E-Mail|| [307 views] Top|| File under:
Israeli missile hits south Lebanon house; 7 die
You knew it was coming... this kind of headline. And, of course, MSNBC sent this via email as a news alert. Sad.. Never have recieved one from them about Israeli's being killed.


BEIRUT, Lebanon - An Israeli missile struck a house in south Lebanon early Tuesday, killing seven people, hospital and security officials said. Another person, a woman, was wounded in the attack in the market town of Nabatiyeh, officials said.

It was not immediately clear why Israel targeted the house, which belonged to a man named Mohammed Ghandour. He and his son were among the seven killed.

On Monday, backed by tanks, Israeli troops battled their way to a key Hezbollah stronghold in south Lebanon, seizing a hilltop in heavy fighting and capturing two guerrillas. The U.S. completed its evacuation of almost 12,000 Americans and said it would switch to bringing in humanitarian aid. On the 13th day of Israel's offensive, its forces moved one step deeper into Lebanon as U.S. Secretary of State Condoleezza Rice made her first diplomatic foray since the conflict began — and immediately met resistance.


The rest of the article is the usual garbage. Can you tell? I'm about to get fed up with this kind of stuff.
Posted by: Sherry || 07/25/2006 00:49 || Comments || Link || E-Mail|| [366 views] Top|| File under:
IDF kills two Hizbullah operatives in Bint Jbeil
The IDF killed two Hizbullah operatives in Bint Jbeil in southern Lebanon on Monday night. Two soldiers were killed and some 20 were wounded in the extensive operation in the town, considered to be Hizbullah's "terror capital."
Posted by: Fred || 07/25/2006 00:00 || Comments || Link || E-Mail|| [309 views] Top|| File under:
4 peacekeepers wounded in IDF-Hizbullah crossfire
Four UN Interim Force in Lebanon (UNIFIL) peacekeepers were wounded by crossfire between the IDF and Hizbullah early Tuesday morning. It was not clear which side was responsible for the wounding of the four peacekeepers, one of whom was hurt seriously and evacuated, a UN official said, speaking on condition of anonymity for fear of angering the two sides.
Posted by: Fred || 07/25/2006 00:00 || Comments || Link || E-Mail|| [328 views] Top|| File under:
Paleos stranded at Syrian border
Irony so thick you can't even cut it with a knife:

The UN is urgently appealing to Damascus to ease restrictions at the Syria-Lebanon border to allow Palestinians fleeing Lebanon to enter. "There are 200 Palestinians stranded at border points; some on the main Damascus-Beirut route, others at Dabboussyah near the border governorate of Homs," Panos Moumtzis, director of the UN Relief Works Agency (UNRWA) in Syria, told IRIN on Monday.

More than 100,000 people, mostly Syrian but including Lebanese and other foreign nationals, have fled ongoing Israeli attacks and crossed into Syria since 12 July. Some 150 Palestinians have crossed into Damascus since the crisis started. A source at the Syrian Immigration Department, who wished to remain unnamed, told IRIN that only Palestinians who have residency visas in Lebanon or who need urgent medical care could enter "in a normal way". Those without relevant documentation must have special permission, which takes several hours to be granted.

Many of the 400,000 Palestinians in Lebanon do not have rights or residency status or even documents with them when fleeing. UNRWA has requested Damascus to allow these Palestinians to cross the borders quickly on humanitarian grounds. "Syria has been traditionally and historically very generous with the Palestinians and also gives them equal rights the same as its citizens. We hope that this generosity will also be applied to those fleeing an impossible situation," Moumtzis said. UNRWA has established emergency response units in Syria to receive Palestinians in UNRWA-run schools in Damascus and the Yarmouk refugee camp, 8km south of Damascus. Food, medical supplies, blankets and mattresses are provided.


Perhaps Syria could keep them.

The mattresses or the paleos?

Palestinian refugee Asiya and her 18 family members took a treacherous journey from the Ain al-Helwah refugee camp, in southern Lebanon on the border with Israel, to Syria. She and her family are now staying in a school in Yarmouk camp. She says she had a lucky escape. "We don't have any money… we ran away and couldn't bring anything with us. We are now dependent on UNRWA's assistance." Kheir Ghizlani from the Bekaa Valley in Lebanon says there were 3,000 Palestinians there "....Israeli shells were falling close to our camp," Ghizlani said. Ghizlani says her father was in critical condition and despite not having documents they were allowed in. "We were allowed in for humanitarian reasons, despite not meeting the requirements, as my father was in need of urgent medical care."

Moumtzis says UNRWA is working closely with UN agencies and the Syrian Red Moon-Shaped Thingy Crescent. "The Syrian Red Moon-Shaped Thingy Crescent has done extraordinary work in terms of coping with the situation," he says. "At the moment, what is happening is a humanitarian crisis and tragedy with tens of thousands of civilians who have crossed the borders into Syria seeking a safe place." The UNRWA official appealed for funds, asking donor countries to contribute additional money to assist Palestinians.
Posted by: Seafarious || 07/25/2006 00:00 || Comments || Link || E-Mail|| [340 views] Top|| File under:
Who's in the News
112
[untagged]
Bookmark
E-Mail Me
The Classics
The O Club
Rantburg Store
The Bloids
The Never-ending Story
Thugburg
Gulf War I
The Way We Were
Bio
Merry-Go-Blog
Hair Through the Ages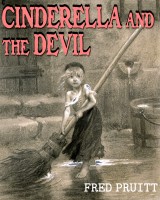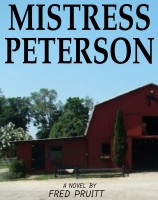 On Sale now!


A multi-volume chronology and reference guide set detailing three years of the Mexican Drug War between 2010 and 2012.

Rantburg.com and borderlandbeat.com correspondent and author Chris Covert presents his first non-fiction work detailing the drug and gang related violence in Mexico.

Chris gives us Mexican press dispatches of drug and gang war violence over three years, presented in a multi volume set intended to chronicle the death, violence and mayhem which has dominated Mexico for six years.
Click here for more information


Meet the Mods
In no particular order...


Steve White
Seafarious
Pappy
lotp
Scooter McGruder
john frum
tu3031
badanov
sherry
ryuge
GolfBravoUSMC
Bright Pebbles
trailing wife
Gloria
Fred
Besoeker
Glenmore
Frank G
3dc
Skidmark
Alaska Paul



Better than the average link...



Rantburg was assembled from recycled algorithms in the United States of America. No trees were destroyed in the production of this weblog. We did hurt some, though. Sorry.
34.231.109.238