Afghanistan
Arms, Not Guerrillas Found in U.S.-Led Afghan Sweep
EFL


U.S.-led forces on a big sweep in southeast Afghanistan found caches of hundreds of rockets and other weapons but are yet to find Taliban or al Qaeda guerrillas, the U.S. military said on Friday. The armaments were found by special forces in the Zormat region of Paktia province bordering Pakistan during operation Warrior Sweep, which began on Tuesday. The operation has also involved U.S. airborne and Italian mountain troops, as well as 1,000 soldiers from the fledgling Afghan National Army on their first major combat operation.


A belated welcome to our Italian friends.


Colonel Rodney Davis, a spokesman for the U.S. military in Afghanistan, said this week the aim was to aggressively seek out and attack Taliban, Al Qaeda and other anti-coalition forces. Asked on Friday whether the coalition forces had found any guerrillas, he replied: "No, there has been no contact."
However, he added: "The operation is going well."


The bad guys are there, just haven't turned over the right rock yet.


Davis said the arms caches discovered, one of which was found in a Islamic seminary, or madrassah, included machineguns, hundreds of shells, rockets and mortar bombs and thousands of rounds of machinegun ammunition.


Standard issue for a Islamic religious school.
Posted by: Steve || 07/25/2003 10:00:30 AM || Comments || Link || E-Mail|| [472 views] Top|| File under:
Britain
Drug dealer Fearon released from jail
A convicted burglar and drug dealer who was shot by farmer Tony Martin has been released from jail in Nottinghamshire. Brendon Fearon, 33, was shot by Martin while raiding his home in Emneth Hungate, Norfolk in August 1999. He was later jailed for drug dealing and sent to prison in Ranby, Nottinghamshire. A Prison Service spokeswoman said he was released on Friday, after serving less than a third of his 18-month sentence for dealing heroin. He has been released early under the terms of the Home Detention Curfew scheme, which means he is electronically tagged and subject to a curfew for the next three-and-a-half months.


After which he is free to resume his "career".


Fearon's accomplice 16-year-old Fred Barras from Newark, Nottinghamshire, died after being shot by Martin in the 1999 raid. Fearon is continuing efforts to gain around £15,000 compensation from Martin. Martin, 56, was jailed for life after being found guilty of murder, but the conviction was reduced to manslaughter and the sentence to five years by the Court of Appeal in October 2001. Martin is being released on Monday after serving his sentence, but has already been moved from prison to a safe house. Fearon has said he is suing Martin claiming he has been unable to work because of the gunshot wound to his leg.


The limp makes to hard to climb through peoples windows.
Posted by: Steve || 07/25/2003 9:06:29 AM || Comments || Link || E-Mail|| [334 views] Top|| File under:
Down Under
Foreign Troops Patrol Solomons
Hundreds of foreign troops are patrolling the streets of the Solomon Islands capital Friday, on the first day of an international operation aimed at restoring law and order in the war-torn Pacific nation. More than 2,000 soldiers and police — from Australia, New Zealand, Fiji and other Pacific nations — have taken up positions in the capital, Honiara, and are expected to be deployed around the main island of Guadalcanal. The head of the Australian-led intervention force, Nick Warner, says Australian and Solomons police have instituted joint patrols. A senior Australian police officer says militants already have surrendered some weapons.


"Really, sir, it is not at all necessary that you kill me. Here are some of my favorite weapons as a gesture of my good faith. Would you like some breadfruit?"
Posted by: Fred Pruitt || 07/25/2003 11:45 || Comments || Link || E-Mail|| [336 views] Top|| File under:
Solomons Brewery Stocks Up for Troops
The sole brewery in the lawless Solomon Islands hopes the arrival of 2,225 Australian-led peacekeepers will not only restore peace, but see rivers of "Sol Brew" beer flowing. Solomon Breweries Ltd is stocking up on beer bottles as the foreign force, predominantly Australians who have a reputation as big beer drinkers, arrives to rein in ethnic militia and restore order to the steamy streets of the former British protectorate.


Well, now we know why the Australians are invading. It's all about the beer.


The Australian and European owned company has an order for 30,000 additional Indonesian-made bottles "in the pipeline" in the expectation its monthly sales of 30,000 bottles of "Sol Brew" bitter will take off. "We haven't seen a sales increase at the moment but we are expecting it for next week," the brewery's financial controller, Kwan Amataga, told Reuters on Friday. "Some (of the police and troops) may be kept in and not allowed to drink," Amataga said.


That'll change after the situation stabilizes. Tell the troops they can't drink till then, and watch them move.


"Sol Brew" bitter is the brewery's most popular brand in the Solomons capital Honiara, but in the jungle provinces of the 1,000-island chain, locals tend to favor the far stronger SB. Amataga said the brewery, which is also a Coca-Cola bottler, expected soft drink sales to soar as well as hundreds of thirsty journalists, aid officials and bureaucrats pour in, and had ordered more soft drink bottles to cope with the demand.


"No Blood For Beer!"
Posted by: Steve || 07/25/2003 10:45:21 AM || Comments || Link || E-Mail|| [343 views] Top|| File under:
Europe
Swiss delay of military parts sparks 'buy American' push
By Bill Gertz
A Swiss company's refusal to provide critical parts for the Pentagon's flagship Joint Direct Attack Munition during the Iraq war shows the need for "buy American" laws, the chairman of the House Armed Services Committee said yesterday. Rep. Duncan Hunter, California Republican, also said Switzerland, a neutral nation, blocked delivery of grenades to British military forces during the conflict because it opposed the war. "The British went into battle in Iraq without a full grenade load," Mr. Hunter said in an interview.
Funny how the Swiss had no problems selling to the Nazis anything they wanted.
Posted by: Zhang Fei || 07/25/2003 3:59:24 PM || Comments || Link || E-Mail|| [480 views] Top|| File under:
Paris denies orchestrating bid to free Farc hostage
Capitulation to terrorists, underhanded deals, secret plane flights, denials, must be the French again:


France has been accused of disregarding the Colombian government to try to negotiate the release of a politician who has been held hostage by Marxist guerrillas for more than a year. Paris has denied the accusations but has admitted it sent a military transport aircraft to the Brazilian-Colombian border earlier this month on a "humanitarian" mission that has not been fully explained. By coincidence, Nicolas Sarkozy, the French Interior Minister, was in Colombia yesterday to sign an anti-drugs cooperation agreement, also involving Britain and Spain. Whilst in Bogota, M. Sarkozy was attempting to smooth over a three-way row between France, Colombia and Brazil. The dispute centres on the fate of Ingrid Betancourt, 41, a Colombian anti-drugs and corruption campaigner who stood as the Green candidate in the Colombian presidential election last year. Mme Betancourt - also a French citizen and the former wife of a French diplomat - was taken hostage by the Marxist Farc guerrillas while campaigning in a remote area in February last year. Her case has become a cause célÚbre in France, not least because she is a friend - and former pupil - of Dominique de Villepin, the French Foreign Minister.


Now the plot thickens.


According to the Brazilian press, France made a spectacular but unsuccessful attempt earlier this month to negotiate Mme Betancourt's release. The weekly newspaper Carta Capital - citing Brazilian government sources - said that a French C-130 Hercules transport aircraft flew to a town in the Brazilian Amazon, 600 miles from the Colombian border. The newspaper alleged that there were weapons on board, which the French government hoped to exchange with the Farc guerrillas for Mme Betancourt.


Can you say "Arms for hostages"?


Those allegations have been dismissed as a "tissue of inanities" by Alain Rouquié, the French ambassador to Brazil, who has, none the less, been called in by the Brazilian authorities to explain what is going on. Daniel Parfait, the French ambassador to Bogota, confirmed that the Hercules had flown to the Brazilian town of Manaus on a "humanitarian operation". He denied there had been contact between France and the guerrillas.


"FARC? Never heard of them."


According to the Brazilian press account, the French officials aboard the C-130 claimed diplomatic immunity to prevent the aircraft from being searched by the Brazilian military. The newspaper said that the 16 or so French officials and crew on the plane included Pierre-Henri Guignard, who is the deputy head of the private office of the Foreign Minister, M. de Villepin. The presence of such a senior official on a "humanitarian" mission is unusual, to say the least. M. Guignard's involvement has not been denied by the French Foreign Ministry.


Interesting


Colombian officials have described the incident as a "very serious affair". The plot has been thickened by comments made by Mme Betancourt's sister, Astrid. She told the French news agency, Agence France Presse, that she had received a message early this month that Ingrid needed medical help. She said she contacted the French authorities, who told her that a plane was flying to Manaus in Brazil, with a "medical team" on board.


Uh huh, bet they had lots of heavy crates full of "medical supplies".


Astrid Betancourt said she had waited for nine days - between 5 and 14 July - on the Brazilian-Colombian border, hoping her sister might be released, but heard no more. M. Sarkozy told journalists when he arrived in Bogota this week that there had been "a glimmer of hope" at that time but that the "hopes had been dashed". He added: "The liberation of Ingrid Betancourt remains a priority for the French government, but the less said about it the better." Colombian authorities have long been annoyed by the pressure from France on behalf of Mme Betancourt. They point out that Farc holds more than 70 political and military hostages - and an estimated 3,000 hostages in all, including several foreigners. The Marxist guerrillas are demanding the release of their own prisoners, held by the Colombian authorities. Officials in Bogota insist negotiations with Farc must take in all the hostages. Individual deals would be counter-productive, they say. Privately, French officials and Mme Betancourt's family fear the authorities are in no hurry to see the return of the former presidential candidate and senator, who campaigned vigorously against political corruption and drugs trafficking.


So the Colombian's would be happy if she died while being held, another plot twist.


Mme Betancourt was born in Bogota, of a partly French family. She studied in the 1980s at the elite Parisian political academy, Science-Po, where she was a pupil of M. de Villepin. She married a French diplomat but returned to Colombia to enter politics in 1990. She campaigned - successfully - for a seat in parliament, using a campaign poster that compared her to a condom. Just as condoms were the best defence against Aids, she said, she would provide the best defence against corruption, which was the "Aids of Colombia".


I guess it doesn't translate very well. Or something.


Last year, she stood as a Green candidate in the presidential election but was kidnapped by the Farc guerrillas before election day when she was campaigning in the remote south of the country.


(scratches head) Why does she sound like she could just as well have been a Farc candidate. Something smells.
Posted by: Steve || 07/25/2003 3:54:40 PM || Comments || Link || E-Mail|| [468 views] Top|| File under:
Investigator Ties Terror Cell to al-Qaida
A German investigator testified Friday that authorities identified al-Qaeda links to the leader of a German-based terrorist cell, but could not back U.S. claims that the man was also in contact with Saddam Hussein. Testifying at the trial of Shadi Abdellah, accused of plotting attacks in Germany for the radical Palestinian group Al Tawhid, federal agent

Manfred Ehlenz

said Abu Musab al-Zarqawi was the leader of the group and also believed to be the "leader of a wing within al-Qaida." In his February speech to the U.N. Security Council U.S. Secretary of State Colin Powell said al-Zarqawi was being harbored by Iraq and proved an al-Qaida connection to Saddam. Ehlenz said the Bundeskriminalamt — Germany's equivalent of the FBI — had linked al-Zarqawl to Hamas and Hezbollah, but never to Saddam.


Ummm... How about through his links with Ansar al-Islam?

"We never came up with an indication of that in our investigation," he testified. Abdellah, 26, was one of nine alleged Islamic extremists detained in April 2002 on suspicion of plotting imminent terror attacks, but the only one to be charged so far. He has testified that the Essen-based Al Tawhid cell had planned to attack Jewish targets to emulate al-Qaida, and also told of training in al-Qaida camps in Afghanistan and serving briefly as Osama bin Laden's bodyguard.
Posted by: Fred Pruitt || 07/25/2003 13:13 || Comments || Link || E-Mail|| [347 views] Top|| File under:
Explosion outside Spanish court
A bomb has exploded outside a court house in the northern Spanish province of Navarre injuring one person.


Guess who?


An anonymous warning call made by a man claiming to be from the Basque separatist group ETA was made 15 minutes before the bomb went off in the town of Estella.


Yup, they're back.


The province of Navarre is claimed by Basque separatists as part of a greater Basque homeland. This new incident will go some way towards confirming the fears of the Spanish authorities that the armed group ETA has started a violent new summer campaign. On Tuesday, two devices went off in the seaside resort towns of Benidorm and Alicante on the Costa Blanca. Before those explosions a warning call had also been made in the name of ETA. Thirteen people were injured, two seriously.
Posted by: Steve || 07/25/2003 8:52:32 AM || Comments || Link || E-Mail|| [342 views] Top|| File under:
Fifth Column
Anti-war Nuns to be Sentenced in Denver This Hour
A prosecutor ticked off more than two dozen arrests involving three pacifist nuns today as he urged a federal judge to send the women to prison for damaging a Colorado missile silo last fall. Responding to defense claims that the women aren't criminals, prosecutor Robert Brown enumerated earlier arrests of the Roman Catholic nuns at anti-war protests: Ardeth Platte, at least 10 times, Jackie Hudson five times and Carol Gilbert, at least 13 times.


How selfish and mean-spirted of these women to tie up the enforcement and judicial resources of our country in order to impose their views, in a criminal and illegal manner, on the populace. Typical leftist parochialism.


"These ladies could not be deterred for the last 20 years. They will be deterred for the time the court sentences them," Brown said. Sentencing was scheduled for later Friday. Hudson, 68, Gilbert, 55, and Platte, 66, face up to 30 years in prison, though prosecutors have recommended the minimum sentence of six to eight years.


At the very least it will knock 3 Howard Dean voters out.


The women were convicted in April of obstructing the national defense and damaging government property last fall after walking onto a Minuteman III silo site, swinging hammers and using their blood to paint a cross on the structure. Officials said the women caused at least $1,000 in damage. The sentencing drew international attention to the three Dominican Sisters, and an adjoining courtroom was packed with supporters listening to the proceedings on a speaker. The three women, dressed in black, took notes during the hearing and occasionally swung their seats around to smile at well-wishers in the audience.


What a show they are putting on! Tomorow we have another sideshow in Denver as the Hillary book tour comes to town.


Before the hearing, the nuns defiantly told a crowd of 150 supporters outside the courthouse they were not afraid of prison. "The hope of the world rests on each of our shoulders," Hudson said. "We are doing our part. What about you?" Just before the nuns went inside to be sentenced, the crowd formed a large circle for a group blessing.


They're gonna need extra-large cells to accomodate those egos...

"Whatever sentence I receive today will be joyfully accepted as an offering for peace and with god's help it will not injure my spirit," Platte said. She choked up, stopped speaking and was hugged by the other sisters. Asked if vandalizing the silo was illegal, Hudson said: "When someone holds a gun to your head or someone else's head do you not have a right and a duty to enter that arena and stop that crime?" The nuns are longtime anti-war activists. Platte and Gilbert lived in Baltimore's Jonah House, an activist community founded by the late peace activist Philip Berrigan, and Hudson lived in a similar community in Poulsbo, Wash. The three were arrested Oct. 6 at the silo on Colorado's northeastern plains. Wearing white chemical weapons suits, they argued it was a symbolic disarmament that did not jeopardize national security. The nuns said they were compelled to act as war with Iraq moved closer and because the United States has never promised not to use nuclear weapons.


What logic! What clarity of thinking! Couldn't they have just defecated in the streets as did the peace-loving leftists of San Francisco?


Some peace activists said the felony conviction was harsh and intended to have a "chilling effect" on other protesters.


Damn straight you freaking morons.




Normal people choose to call it a "deterrent effect," but it's the same idea: you screw around, you get jugged. With the possible exception of blood type, you're no different than anybody else...

The women chose to stay in jail after their arrest, refusing the government's offer to be released on their own recognizance. After the nuns were convicted, they visited family and friends, and made the rounds of potluck suppers and peace rallies. They planned visits to their mother house, the Grand Rapids (Mich.) Dominicans.


Suppose they will have National tour T-shirts made?


Hudson's lawyer, Walter Gerash, insisted during the trial the nuns did nothing to prevent the missile from "doing its demonic damage." He compared the women to Martin Luther King Jr. and American colonists who dumped tea into Boston Harbor. On Friday, the defense asked U.S. District Judge Robert Blackburn for leniency, saying even prosecution witnesses agreed the nuns didn't harm the national defense. "If any case cries out for departure from the sentencing guidelines, this is the case," said Gilbert's attorney, Susan Tyburski.


The repetition of the act belies that statement...

Brown, however, said the women didn't leave the missile site when asked. He also drew gasps from the audience when he referred to a plan by activists to protest at various Colorado missile silos on Saturday. "Tomorrow all these people are going to go out and adopt a silo," he said. "But for probably 40 years these missile silos have adopted us and protected us because there hasn't been a nuclear exchange."


Thank you Mr. Brown for bringing some reality and perspective to the proceedings.


Many of the nuns' supporters waved anti-war banners at the pre-sentencing rally, including Irina Zadov, whose sign read "No Blood for Oil."


Oh, yes, the ever-popular "No Blood for Oil" sign. I fully expect this to be one of the planks at the DNC's national convention next year.


"To see people of their age sacrificing as much as they have is so inspirational," she said.
No Ms. Zadov, to see people of your age sacrificing their lives to protect your sorry ass is what should be inspiring you. You sorry piece of flesh.
Posted by: ColoradoConservative || 07/25/2003 4:00:38 PM || Comments || Link || E-Mail|| [486 views] Top|| File under:
Great White North
Syrian tip stops Al-Qaeda attack on U.S. Embassy in Ottawa
(Hat tip to LGF)
A network of al-Qaeda agents was rounded up before it could carry out a plot to attack the American Embassy in Ottawa, U.S. intelligence sources say. The Central Intelligence Agency was alerted to the al-Qaeda conspiracy by Syria's intelligence service, which has been co-operating with Washington since the Sept. 11, 2001 terrorist attacks, sources say.


that would be 'periodically' cooperating


Flynt Leverett, a former CIA analyst who until recently served at the U.S. National Security Council, confirmed yesterday that a suspected plot against an American target in Ottawa was averted, but would not provide further details. However, sources told CanWest News Service that al-Qaeda planned to attack the U.S. Embassy, aiming at least to kill the marine guards who form the frontline of defence at the heavily guarded embassy in the capital's downtown core.

RCMP Insp. André Guertin said the force has no knowledge of any terrorist plot to assault the embassy. Sources would not give a time frame for the attack nor say whether it involved a bomb, but credited Syrian intelligence for alerting the CIA which passed on the information to Canadian authorities. "We were able basically to round up a network that was going to carry out the plot," one high-level source said. The revelation about an al-Qaeda plot at an American target in Ottawa was first reported by investigative journalist Seymour Hersh in this week's New Yorker.


After arrest the A-Q operatives were given a stern "talking to" and offered dual citizenship as a rehabilitation effort




Semour reported it? Kinda knocks it down a bit in validity...

"What Hersh had in the article, I can confirm is accurate, but I can't really go further than that," said Mr. Leverett, now a fellow at the Saban Centre at the Washington-based Brookings Institute. "I can't talk about the details of that." Mr. Leverett said Syria provided Washington with first-rate intelligence about future al-Qaeda plans, including the Ottawa conspiracy and a plot to fly a glider loaded with explosives into the U.S. Navy's 5th fleet headquarters in Bahrain. "The reports we got exceeded (CIA) expectations both in quantity and quality and several of them turned out be actionable. We actually could do things to stop operations from going down on the basis of what the Syrians told us," Mr. Leverett said. "We could break up networks. Bad guys got arrested. It was useful stuff."

Ahmad Arnous, the Syrian ambassador to Canada, said yesterday he did not have personal knowledge of the al-Qaeda intrigue, but confirmed Syrian intelligence has provided useful information to the CIA and CSIS. Mr. Arnous said Syria even shared classified information with the CIA and CSIS on Maher Arar, a Syrian-born Canadian citizen who U.S. authorities say has ties to al-Qaeda. Mr. Arar, a 32-year old Ottawa engineer who was the target of a joint Canada-U.S. investigation, is now in a Syrian prison because of alleged links to terrorism. Sources say Mr. Arar was tracked when he left Canada last year for a vacation to Tunisia. On his return home, he was arrested Sept. 26 by U.S. immigration authorities while changing flights at New York's Kennedy Airport and deported to Syria on Oct. 8 even though he was carrying a Canadian passport. "There is some kind of co-operation between all countries friendly with Syria, including Canada because even on Mr. Arar there was a communication between the security people in Canada and Syrian anti-terrorism people," Mr. Arnous said. Mr. Arar was first sent to Jordan for 10 days where the CIA has a special interrogation site for al-Qaeda agents. In April, U.S. Ambassador to Canada Paul Cellucci, told a private audience that Mr. Arar was under surveillance long before his arrest and deportation to Damascus. "Mr. Arar is very well known to Canadian law enforcement. They understand our handling of the case. They wouldn't be happy to see him come back to Canada," Mr. Cellucci said.

Last month, Prime Minister Jean Chrétien wrote to Mr. Arar's wife, Monia Mazigh, promising to fight for the return of her husband to Canada, although Foreign Affairs acknowledges they have not been able to see Mr. Arar since last April. But a U.S. source said the Canadian government "knows much more about Arar than they are telling Canadians," saying the RCMP quietly asked the U.S. government to arrest Mr. Arar in New York City and deport him. "Arar had been monitored for a long time. Canadian authorities knew about him long in advance before his arrest. He had been in Afghanistan with al-Qaeda," a source said. Mr. Arar's wife denies her husband was ever in Afghanistan and insists he is not linked to al-Qaeda or any other terrorist group.


"He wasn't in Afghanistan! He was... ummm... someplace else."

The Syrians also arrested another Ottawa man, Abdullah Almalki, last summer when he was travelling in Syria. Mr. Almalki remains in a Syrian prison, but little is known about him or the reasons for the arrest. Foreign Affairs says two other Canadian men are also being detained overseas, but each has asked the department to keep his identity secret for reasons of privacy. One, who holds dual Canadian-Syrian citizenship, is being held in Syria. The other man holds Canadian and Egyptian citizenship and is considered by authorities to be a serious security risk. According to the New Yorker, the Syrians compiled hundreds of files on al-Qaeda and penetrated al-Qaeda cells throughout the Middle-East and in the Arab exile community.
Posted by: Frank G || 07/25/2003 7:30:55 PM || Comments || Link || E-Mail|| [521 views] Top|| File under:
Small-Town Canadian Police Caught in Iran Dispute
Police in the Vancouver suburb of Port Moody, British Columbia, admitted surprise and some dismay on Thursday at finding themselves in the middle of diplomatic storm between Canada and Iran. Iran accused Canadian police on Thursday of the "criminal" killing of an 18-year-old Iranian immigrant. Iran and Canada are already at odds over Zahra Kazemi, 54, a Canadian photojournalist of Iranian descent who died in Tehran after suffering a severe blow to the head while in police custody.


That means she was beaten to death...

Canada recalled its envoy to Tehran over the incident and said it would review its ties with Iran.


So Iran had to find something similar to bitch about...

Port Moody Police Department spokesman Constable Brian Soles said the department is still investigating the July 14 incident in which Iranian immigrant Keyvan Tabesh was shot to death after, according to reports, attacking a police officer while brandishing a machete. "We're just Port Moody, we're just doing our investigation here. As far as that (Iran's allegations) goes, that's a matter for Ottawa to deal with," Soles said.


"It's way above my pay grade."


Port Moody is a rapidly growing community of about 25,000 people about 10 km (6.5 miles) east of Vancouver. Tabesh lived in Burnaby, British Columbia, another Vancouver suburb. According to witnesses interviewed by police, the early morning incident began when two women complained that Tabesh had rammed their vehicle with his car, hit the vehicle repeatedly with a machete and then drove off. Officers spotted Tabesh's car while interviewing the women.


Sounds like he drove back to the scene of the crime, saw the cops and took off.


A plainclothes officer followed him and and reported he fired several shots after Tabesh got out of his car and ran at him with the machete, police said.


"You'll never take me alive...Ouch, Ouch!"


"Everything we have been able to uncover about this kid and his past character and incidents that had concerned him confirm (the original report)," Boles said.


Kid's got a record, cops ain't talking about it, yet.


He said witnesses include two youths who were in Tabesh's car, one of whom was wounded in the incident. The incident received widespread coverage in the Vancouver media because police shootings are very rare. Tabesh's parents, who moved to Canada two years ago, have accused police of illegally shooting their son, who they said carried a weapon because he had been attacked by an unknown individual shortly after arriving in Canada.


Uh huh.


Boles said Port Moody is committed to a "transparent and satisfactory" investigation of the shooting, echoing the words used by officials in both Tehran and Ottawa in their diplomatic dispute. The officer who shot Tabesh, whose name has not been released, is on paid leave pending the completion of the investigation. He is a 25-year veteran of police work and is described as being "traumatized" by what happened.


So far this sounds like a valid shooting.
Posted by: Steve || 07/25/2003 10:30:47 AM || Comments || Link || E-Mail|| [570 views] Top|| File under:
India-Pakistan
Indian troops kill 13 infiltrators in Kashmir
Indian security forces have killed at least 13 guerrillas while they were trying to sneak into Jammu and Kashmir, officials said on Friday. Eight militants were killed when Indian soldiers on Friday foiled two attempts by guerrillas to infiltrate into north Kashmir's Kupwara district. A defence spokesman here said five guerrillas were killed when a group of militants was challenged by soldiers in the Nigena Bridge area along the Line of Control (LoC) in Kupwara on Friday morning. In another gun battle, three militants were killed while trying to sneak across the LoC in Jumagund area of Kupwara district. Soldiers recovered a large cache of arms and ammunition from this group of militants. There were no casualties among Indian troops in the two gun battles. The identity of the eight dead guerrillas is yet to be established.
Posted by: Paul Moloney || 07/25/2003 7:59:08 PM || Comments || Link || E-Mail|| [477 views] Top|| File under:
Fazl sez Mujahideen should cease operations now. Really.
The Kashmiri mujahideen should halt their operations now, Muttahida Majlis-e-Amal (MMA) General Secretary Maulana Fazlur Rehman said at a press conference soon after his return from a nine-day visit to India.


In other news today, Ariel Sharon and Yasser Arafat met for lunch and shared a ham sandwich, the Pope was seen entering a titty bar, and a mass of celebration was held in St. Sheherezade Cathedral in Mecca...

Fazl made the comment after his attention was drawn to an attack on an Indian army camp in Held Kashmir on Tuesday in which eight soldiers, including a brigadier, were killed and three generals injured.
A previously unknown group called the Al-Shuhda Brigade claimed responsibility for the attack and said it was to protest Fazl's remarks that the Line of Control (LoC) should be converted into a permanent border.


The Indos say al Shuhda is Lashkar e-Taiba with false whiskers. I think most of the attacks by "previously unknown groups" are false whisker versions of Lashkar or Jaish e-Mohammad...

Fazl said the Jamiat Ulema-e-Islam (JUI) condemned the attack and the mujahideen should cease their operations. "Does that mean Kashmiris should leave jihad?" a reporter asked. A reluctant Fazl replied, "Why do you want the mujahideen not to leave their guns? Do their lives have no value? Can guns get them their right? The ultimate end of every militant struggle is negotiations and now the Kashmiri mujahideen movements should reach that conclusion. We are striving for a peaceful solution of the issue for them."


It still doesn't sound like Fazl. I wonder if something's wrong with him?

Fazl opened the press conference with the statement that he would not clarify any comments made during his India visit 'because explanations and clarifications can obscure the visit's positive impact'.


"That's my story and I'm stickin' to it..."

Mr Ahmad said the JUI delegation would call on Prime Minister Zafarullah Jamali on July 26 to present a report of their visit. Earlier, Fazl said, "We were on a peace mission and we felt people on both sides want peace in the region. We told India that all issues should be resolved through negotiations." Of his meeting with Indian Prime Minister Atal Behari Vajpayee, Fazl said, "Vajpayee admitted that Pakistan was a reality and said he was making his last efforts to bring peace to the region."


Which could be ominous...
Posted by: Fred Pruitt || 07/25/2003 12:06 || Comments || Link || E-Mail|| [784 views] Top|| File under:
Pakistan judges 'held hostage'
Rioting prisoners in a Pakistan jail are reported to have taken several visiting judges hostage. Five prisoners are holding at least five judges who were inspecting the prison and two prison officials, police said.
"Judge, the prisoners are revolting!"
"Yes, and they smell, too." (rimshot)
Three other hostages were freed to convey the prisoners' demands. The prisoners are also holding around 50 other inmates, according to the AP news agency.


And this is a problem, how?


Deputy Inspector General of Police Malik Iqbal told the BBC that the five prisoners had opened fire on a team of judges who were on an inspection tour of the district jail. The judges, thought to be district-level judicial officers rather than high court judges, escaped injury but were taken hostage. Police are reported to have surrounded the jail and negotiations are under way. The prisoners were asking for more arms and ammunition.


Ah, no.


Possession of arms by prisoners has become increasingly common in Pakistani jails. Last year, a prisoner convicted under the blasphemy law was shot dead by a fellow inmate in a Lahore jail.


Having prisoners armed is a really bad idea, even by Pak standards. You might want to fix that.



FOLLOWUP: From abc.net.au...
Three kidnapped judges and five prisoners have been killed in Pakistan when police raided a jail to free seven judges taken hostage by the prisoners, police said. The judges had been taken hostage by armed prisoners while visiting the main jail in Sialkot town. Police said up to three judges were wounded in the gunbattle but all the survivors were freed.


Ummm... Lessee, here. That's three dead, three wounded, one scared spitless...

The prisoners, some of whom are serving sentences for kidnapping people for ransom, were demanding their freedom in return for that of the judges. "Three judges and all five kidnappers have been killed during the operation," Amjad Javed Saleemi, police superintendent in Sialkot, said. Police said 11 judges had originally been taken hostage but four were freed after an earlier gunbattle with police in which one policeman was wounded.
Posted by: Steve || 07/25/2003 8:59:50 AM || Comments || Link || E-Mail|| [352 views] Top|| File under:
Lashkar-e-Jhangvi masterminded Quetta attack
Requires registration EFL


A TIP-OFF FROM THE INVESTIGATING teams in Balochistan trying to get to the terrorist group behind the July 4 gruesome sectarian attack in Quetta, the Sindh police is looking for a certain

Sanaullah

who it claims now heads the Akram Lahori faction of the banned Deobandi-sectarian terrorist organisation, Lashkar-e Jhangvi. The attack, that killed 53 Hazara Shia and left over 100 injured, is the worst single incident of sectarian violence in Pakistan's history and came within less than a month of another attack which killed 19 Shia Hazara police recruits. Police sources confirmed to TFT that Sanaullah now leads the Lahori faction of LJ. "We are quite certain of his involvement in the Quetta incident. Intelligence reports say he is in Karachi," an intelligence official told TFT.


Karachi remains Terror Central...

Apparently, Sanaullah was among the 21 LJ and other militants that were hiding in Afghanistan and who the former

Taliban

government refused to hand over to Pakistan after Islamabad gave Kabul a list of terrorists and miscreants. Top of the list was LJ chief, Riaz Basra. Basra was killed in an encounter in the Punjab last year when he sneaked into Pakistan following the ouster of the Taliban government. Some others on the list — most of them wanted and carrying head money — included Basra's deputy Zakiullah, Muhammad Ajmal alias Akram Lahori, Muhammad Aslam Muawia, Tariq Mehmood, Shakeel Ahmad, Javed Ahmad, Rustam Ali Khan, Muhammad Tanveer Khan, Abdul Aziz, alias Katona, Ghulam Shabbir, alias Fauji, Amanat Ali, Dilawar Hussain, Hafiz Mazhar Iqbal, Shabbir Ahmad, Ihsanullah, Asghar Ali, Shafiq, Qari Asad, Akhtar Muawia and Qari Saifullah Akhtar.


A rogues' gallery of beturbanned ruffians...

The Taliban government had provided shelter to a number of sectarian and jihadi militants on their soil and told Islamabad to stop pressing the point. They [Taliban] denied these persons had taken refuge in Afghanistan. The Pakistani government remained unconvinced. But most of these sectarian criminals had to sneak back into Pakistan after the Taliban's rout at the hands of the US-led allied troops and the capture of Kabul by the anti-Taliban Northern Alliance.


Otherwise they'd have been tossed into jug and the Pak gummint would have bitched and moaned until the Afghans released them...

An official in Karachi told TFT these terrorists would enter Pakistan, mount attacks on the Shias and indulge in other criminal activities before going back to Afghanistan. "They used different entry and exit points every time and were involved in bank robberies and sectarian-related killings. We now know that these terrorists also pulled the Bahawalpur bank robbery a couple of years ago," he said. According to police reports at the time, armed men had robbed the bank of Rs8 million. Says another police officer of their modus operandi: "After entering Pakistan they would disperse to engage targets in various parts of the country as per their plan. This is why when we finally got to the leaders, Riaz Basra was killed and Aslam Muawia arrested from the Punjab while Akram Lahori and Qari Asad were arrested from Karachi." Police sources say the LJ factions led by Akram Lahori and Asif Ramzi have not yet lost their strength despite Lahori's arrest and Ramzi's mysterious death some time ago in a blast at a chemical warehouse in Karachi's Korangi suburb. "We have information that they are regrouping and getting new recruits from the smaller towns and rural areas across Pakistan," says an intelligence official.


Enticing the rustics with gaudy turbans and tales of the depravity of the infidels they've never seen...

Investigators are also seriously investigating two blasts in five days in two major Sindh cities and their possible link to the Quetta carnage. At least two people were killed and many others were injured when a time bomb went off at the entrance of Kawish Crown Plaza, which is believed to be owned by the underworld don Dawood Ibrahim. Ibrahim is wanted by India in connection with the 1993 Bombay blasts which killed more than 200 people.
Posted by: Paul Moloney || 07/25/2003 12:24:51 AM || Comments || Link || E-Mail|| [346 views] Top|| File under:
Plans for a parallel MMA runs into trouble
THE GOVERNMENT'S EFFORTS TO CREATE A religious alliance to counter the Mutahidda Majlis-e-Amal have failed to take off primarily because of differences among remaining religious parties, most of which are actually reincarnated versions of banned sectarian and jihadi outfits. Those in the government who earlier cut deals with such groups, notably banned Sipah-e-Sahaba's Azam Tariq, to get support for the government are now trying to expand the experiment to create a parallel religious bloc and challenge the MMA's claim of being the only religious alliance in the country.


You'd think that eventually they'd learn, but they never do...

The reincarnated versions of Jaish-e Mohammad, led by Masood Azhar, and Sipah-e-Sahaba Pakistan of Azam Tariq are at the centre of the present effort. Azhar's JM was temporarily renamed as Tanzeem Al-Furqan soon after the American campaign started in Afghanistan in October 2001. The group feared that it might be included in the list of terrorist groups by the United States. A few months after General

Pervez Musharraf

banned it, Azhar formally renamed it Khuddam-ul Islam.
Azhar's Jaish-e-Mohammad is being encouraged to support the Musharaff government, and although Azhar might be willing (since he is bound to get even more money from his handlers if he agrees), many of the hardcore terrorists in his organisation are opposed to it, and up to 10 small splinter groups are said to have emerged throughout the country.
In Azam Tariq's case, the deal between him and the government was cut when he was in jail. This is why unlike the exiled leaders of the PPP and the PML-N, who were barred from participating in the October 2002 elections, Tariq was facilitated by the government to contest elections from the jail and win from his Jhang constituency. Three weeks after the elections he was released and within three more weeks he announced his support for the PML-Q led coalition and voted to elect Zafarullah Jamali as prime minister. Tariq has renamed his outfit as Millat-e-Islamia Party and launched it formally on April 19 in Khairpur. He also claimed the new party had nothing to do with jihad and jihadi outfits.
Interestingly, Allama Tahirul Qadri of the Barelvi Pakistan Awami Tehreek, who lost to Azam Tariq in Jhang, was made to win a seat in Lahore and later joined the multiparty ruling coalition. This is why the masterminds of this new religious alliance want Tahirul Qadri's PAT and Ajmal Qadri's faction of the Jamiat-e-Ulema Islam as part of the alliance. Qadri is an old hand at this kind of politics and came up during General

Zia ul Haq's

time when Zia tried to stagger the Barelvi vote-bank of Jamiat-e-Ulema-e-Pakistan of Noorani. Noorani's party is now part of the MMA.


The Barelvis are more moderate than the puratanical Deobandis


The problem faced by the government in implementing this scheme is to get a Shia and an Ahl-e Hadith party. This would be the same combination the MMA put together before the elections.


Ahle Hadith are what Wahabis are called in the subcontinent


"It is almost impossible to get a Shia group and make it part of the alliance in the presence of Azam Tariq," a source in Islamabad told TFT. Tariq is rabidly anti-Shia and his banned SSP and its even more dangerous terrorist offshoot Lashkar-e-Jhangvi are accused of murdering hundreds of Shias in the past decade. "Still, we are trying to sound out some pro-government Shia leaders," he said. Azam Tariq himself is reluctant to join the alliance despite his recent claims that his new party holds no grudge against Shias. But, say sources, such statements are more for public consumption and for making Tariq more palatable. "In reality, he knows he cannot move away from the politics of the banned SSP. That is his power-base," says a source.


The region the SSP was founded in was controlled by wealthy Shia landowners, and the backlash from the poor Sunnis against their fuedal lords took the form of the ultra-sectarian SSP. This was encouraged by the Military regime who feared that Pakistan's Shias were too close to Iran.


Meanwhile, some insiders say Masood Azhar has consented to join the alliance. His group has already expelled 12 hardliners from its ranks who were stuck to the manifesto of the proscribed Jaish-e Mohammad, which featured jihad as the supreme cause. But as things stand, the alliance does not seem to be a possibility in the near future.


This is probably plan B, if the ISI is unable to split the MMA and convince Fazl Rahman to join the government.
Posted by: Paul Moloney || 07/25/2003 12:13:26 AM || Comments || Link || E-Mail|| [346 views] Top|| File under:
Iraq
Sadr Tells U.S. To Leave Najaf
Tens of thousands of Shiite Muslims converged on a mosque in the Iraqi holy city of Najaf Friday, July 25, to hear nutbag firebrand Imam Moqtada Sadr demand U.S. forces leave the city and abolish the Governing Council it named.


Ummm... Lemme think. No. Piss off.

Sadr, the upstart son of a revered Shiite scholar, told masses of followers after prayers at the city's main mosque: "We criticize the occupation force for laying siege to the city of Najaf. This is a terrorist act, and we demand that U.S. forces leave Najaf," reported Agence France-Presse (AFP). "You should dissolve this Governing Council and end the occupation," he told the crowd, referring to the 25-member U.S.-appointed Iraqi body responsible for a transition to an independent government. "Your presence here is the best support and the best way to fight the occupation and the siege of the city."


Unfortunate accident... Unknown assailants... Coincidence, those pictures of him making love to a goat should surface... Probably forgeries...

Hundreds of trucks and buses had transported the faithful to Najaf from the capital and 18 other provinces to hear Sadr's weekly rant spew emission of vitriol sermon. Thousands packed into the mosque and the surrounding streets, organized in a disciplined manner and refraining from the heavily anti-American chanting that punctuated last week's gathering. Sadr, scion of an illustrious family of ayatollahs who resisted Saddam Hussein's rule, electrified Najaf last week with a fiery speech blasting the U.S. occupation. His challenge to the delicate balance of power led to a tense standoff between the U.S. military and the imam and his followers, who are part of the 15-million Shiite majority who — until now — have reportedly welcomed U.S. intervention in Iraq.


So far it's only his followers...

The influential scholar said U.S. troops besieged his home last Saturday, a claim hotly denied by U.S. commanders in the region. On Friday he reiterated his call to establish his private militia, called the "Mehdi Army", for which recruitment began last Saturday in the Baghdad Shiite suburb of Sadr City. "The Mehdi Army is the army of Iraq. This army will protect Iraq," Sadr said.


They had video on the terriblevision last week of the clerics writing down the names of the voluteers. On paper... Making a record. Heh...

"I am pleased by your actions against the United States, to prove that you are protecting your religion and the Hawza (the supreme Shiite authority in Iraq based in Najaf) and your belief in God." He also charged that Americans had repeatedly "crossed the line" in Najaf by searching religious schools and arresting religious figures. Sadr has emerged as a prominent figure in post-war Iraq, but he is still ranked by many in his hometown as a young upstart who has not entered the hallowed ground of a scholar like Grand Ayatollah Ali al-Sistani, the preeminent Shiite thinker in Iraq.

Posted by: Fred Pruitt || 07/25/2003 12:35 || Comments || Link || E-Mail|| [477 views] Top|| File under:
Saddam's Bodyguards Captured in Tikrit
EFL


U.S. troops detained 13 people -- including as many as 10 believed to be part of Saddam Hussein's personal security team -- during a raid on a house south of Tikrit, the U.S. military said Friday. Maj. Gen. Ray Odierno, commander of the 4th Infantry Division, made the disclosure in a video-teleconference from Iraq with reporters at the Pentagon. The raid was based on intelligence from local Iraqis.


Somebody taking a chance on the Saddam PowerBall drawing.


Asked whether he believed U.S. forces were closing in on Saddam, Odierno said it was unclear whether the newly captured members of his security detail had been protecting him recently.


Most likely not, that many people would draw too much attention. Plus, he'd be worried about one of them turning on him.


He said U.S. troops also have spoken with one of Saddam's wives. He did not identify her.


Might mention that $25M alimony settlement.


Odierno said officials are still sorting through the detainees. When asked if there were reports that Saddam himself was believed to be nearby, Odierno wouldn't talk about any specifics but said there are a number of operations following up on a number of leads. Odierno said information from Iraqis has been "flowing in" in the past 24 hours.


Being the second person to give up Saddam gets you squat.


Odierno said his troops have detained 1,000 individuals in the past 30 days alone."We continue to tighten the noose," he said.


Now there is a nice word picture.
Posted by: Steve || 07/25/2003 11:42:43 AM || Comments || Link || E-Mail|| [357 views] Top|| File under:
Members of Saddam's personal security detail captured
Acting on a tip from an Iraqi informant, U.S. troops raided a house south of Tikrit on Thursday and captured five to 10 people believed to be members of Saddam Hussein's personal security detail. Maj. Gen. Ray Odierno, commander of the 4th Infantry Division, made the disclosure in a video-teleconference from Iraq with reporters at the Pentagon. Asked whether he believed U.S. forces were closing in on Saddam, Odierno said it was unclear whether the newly captured members of his security detail had been protecting him recently. Odierno said U.S. troops also have spoken with a wife of Saddam. He did not identify her. "We continue to tighten the noose," he said.


Figuratively, at this point...
Posted by: Fred Pruitt || 07/25/2003 11:40 || Comments || Link || E-Mail|| [332 views] Top|| File under:
Saddam, Uday, and Qusay never left Baghdad?
Edited for brevity.


Uday Hussein's personal bodyguard broke a three-month silence yesterday to give the first authoritative account of how Saddam and his sons spent the war. In an exclusive interview with The Times, the bodyguard claimed that, far from fleeing Baghdad, the three men held out in the capital for at least a week after its fall. He said that they evaded repeated American attempts to assassinate or capture them, and even appeared in public under the noses of US troops.

During a three-hour interview in a house in a town an hour northwest of Baghdad, the bodyguard said that Saddam and his sons had remained in the capital throughout the war, convinced they could hold the city. When the first bombs fell on a house in a southern suburb, where the Americans believed Saddam and his sons were meeting, he and Uday were on the other side of the city in one of dozens of safe houses belonging to trusted friends and relatives through which the three men were to pass in the weeks to come. The bodyguard said the Americans' next "decapitation" strike came a lot closer, and that Saddam survived only because several safe houses had come under attack and he suspected there was an informant within his camp.

Saddam asked the suspect, a captain, to prepare a safe house behind a restaurant in the Mansour district for a meeting. They arrived, and left again, almost immediately, by the back door. "Ten minutes after they went out of the door, it was bombed," the bodyguard said. Saddam had the captain summarily executed while the Pentagon was claiming that the strike had probably finished off Saddam and Uday.


In a way, this is encouraging. Perhaps Saddam is still in Baghdad, and if so his luck will run out eventually.
Posted by: Dar || 07/25/2003 10:15:26 AM || Comments || Link || E-Mail|| [331 views] Top|| File under:
Troops bear 'Moor Killer' badges
A row broke out in Spain yesterday after the country sent its first troops to patrol Iraq wearing on their shoulders the Cross of St James of Compostela - popularly known in Spain as "the Moor Killer". Patches bearing the cross, the symbol of a saint who allegedly guided the medieval Christian re conquista of Spain from the Muslims, are to be worn by a 2,000-strong Spanish brigade in central Iraq, who will patrol the sacred Shia city of Najaf.


The story doesn't say if this is the normal unit patch, or if it was picked for the mission.


While newspapers and radio stations reacted with astonishment at the choice of symbol, politicians avoided the argument. "If we start debating this subject the risks surrounding the mission will only be increased," said a spokesman from the opposition Socialist party, Jesus Caldera. Spaniards, unaccustomed to seeing their soldiers take part in what many see as an army of occupation, already view the Iraq mission with concern. The deaths of more than 40 US and British soldiers since the Iraq war was officially declared over has increased worries about the prime minister Jose Maria Aznar's willingness to help the countries whose troops ousted Saddam Hussein. "To put the Cross of St James of Compostela on the uniforms of Spanish soldiers supposes an absolute ignorance of the society in which they will have to carry out their mission," fumed El Mundo newspaper in an editorial. "It would be difficult to come up with any symbol more offensive to the Shia population than this cross."


Maybe it's a reminder of what happens when you mess with Spanish troops.
Posted by: Steve || 07/25/2003 9:47:39 AM || Comments || Link || E-Mail|| [459 views] Top|| File under:
US displays bodies of Saddam sons
The United States military has allowed TV journalists into a morgue in Iraq to film two bodies said to be Uday and Qusay Hussein, in another attempt to convince Iraqis the men are really dead. Earlier US Defence Secretary Donald Rumsfeld defended the release of graphic pictures showing the mutilated bodies of the men the US says are Saddam Hussein's sons. But even this has left lingering doubts among some Iraqis that two of the old regime's most feared men were killed when US forces raided a house in the northern city of Mosul on Tuesday.


May have to let them drag the bodies through the streets.


On Friday US military morticians and forensic pathologists told journalists that each body contained more than 20 bullet wounds, but there was no evidence the men committed suicide. The bodies had undergone post-mortem "facial reconstruction", officials told Reuters.


"OK, which body does this ear belong too?"


Mr Rumsfeld told reporters on Thursday that the decision had not been easy. However, he said, "it's important for the Iraqi people to see them, to know they're gone, to know they're dead and to know they're not coming back". "I feel it was the right decision and I'm glad I made it," the defence secretary added. After the pictures were shown on Arabic satellite television channels, cars in Baghdad could be heard honking their horns and there was a sustained burst of gunfire.
Posted by: Steve || 07/25/2003 8:36:35 AM || Comments || Link || E-Mail|| [355 views] Top|| File under:
Home Front
Rev. Al bitches at Bush for about Liberia
Democratic presidential candidate Al Sharpton, just returned from talks aimed at restoring order to civil war-torn Liberia, criticized President Bush on Friday for failing to send peacekeeping forces into that West African nation. Bush, who completed a five-day, five-nation African trip earlier this month, has positioned some 4,000 troops off Liberia's coast but has not committed them to the West African force that Liberians hope will end a decade-plus of internal bloodshed. "It seems this administration's foreign policy is different, absolutely different, when it comes to people of color," said Sharpton. "I can't imagine that there wouldn't be intervention in Europe if thousands were dying in war. Why are we dragging our feet?"
Sharpton asked "What was the meaning of Bush's trip (to Africa)?" Sharpton said he had hoped the trip indicated that Bush would make Africa a priority of his administration. Sharpton, speaking in front of the Liberian U.N. Mission, said the mere presence of American troops as a peacekeepers would stop the killings on the streets of Monrovia, Liberia's refugee-choked capital city of 1 million. "I do not believe in military invasion but I do believe in humanitarian outreach, especially when all factions are asking America to come in," Sharpton said.


Actually, the shootings won't stop until one of those factions asking us to come in gets shot up and chased out of town...

Sharpton said he had met with all sides during the peace meeting in Accra, Ghana, after arriving there last Friday. He said he let representatives of the rebels and of President Charles Taylor's beseiged government know that he was not taking sides. "I'm on the side of the children who can't get food," he said.


"Sometimes I'm wishy, and sometimes I'm washy. But I'm with you. Both of you. Even though you're not..."

He returned to New York late Thursday.


"Is he gone yet?"
"I think so. You can come out now..."

Sharpton said he spoke to Secretary of State Colin Powell just before he left and would report to him later Friday on his meetings with African leaders. U.S. State Department spokesman Richard Boucher did not immediately return a call for comment.
Sharpton said the United States' historic relationship with Liberia and its political and financial interests there are major reasons to try to stop the fighting.
Posted by: Fred Pruitt || 07/25/2003 16:29 || Comments || Link || E-Mail|| [479 views] Top|| File under:
East Asia
Japan Votes to Send Troops to Iraq
EFL


Lawmakers voted Friday to send Japanese forces to Iraq to help with reconstruction, despite delaying tactics by the opposition that deteriorated into a wild shoving match. The passage of the bill was a victory for Prime Minister Junichiro Koizumi, who campaigned hard to send peacekeeping troops overseas as he seeks to raise Japan's profile on the world stage. He also aims to distance his administration from the "checkbook diplomacy" for which Japan, the world's second-richest nation, was criticized during the 1991 Gulf War. Opposition parties criticized the legislation, saying such peacekeeping missions could violate Japan's pacifist constitution and put troops in the line of enemy fire. The peacekeeping bill allows Japanese ground troops to provide non-combat support for U.S.-led forces in Iraq. It also gives the government power to send forces to trouble spots around the world to offer medical assistance, repatriate refugees, reconstruct buildings and roads and give administrative advice -even on missions without United Nations support. Military planners are reportedly considering up to 1,000 combat engineers and other troops for transport and construction duties in Iraq.


Welcome aboard!
Posted by: Steve || 07/25/2003 2:35:42 PM || Comments || Link || E-Mail|| [468 views] Top|| File under:
Home Front
Officer in NYC councilman shooting promoted
The only bright spot in Wednesday's horrific drama at City Hall was the quick thinking of plainclothes NYPD Officer Richard Burt, who fatally shot gunman Othniel Askew, likely preventing an even greater tragedy. Fittingly, Police Commissioner Ray Kelly promoted Burt, a nine-year NYPD veteran, to detective — swearing him in at a City Hall ceremony. As all those around him began to scream and flee in panic when Askew opened fire at City Councilman James Davis, Burt quite calmly pulled out his Glock 9 mm and squeezed off six rounds. Five of the shots hit home, dropping the gunman. Then he rushed to the side of City Council Speaker Gifford Miller, to whose security details he'd been assigned just two days earlier.

"There was one person who kept his head" during all the chaos, said Miller. Though Detective Burt's actions came too late to protect Councilman Davis, it's very likely that he saved other innocent lives on Wednesday. As Commissioner Kelly said, "He put his life at risk in order to protect others and, by doing so, represents the best of the New York Police Department."

For his part, Richard Burt modestly insists he did nothing special. "I don't consider myself a hero," he said. "I just did my job." And quite well, too.


Amen.
Posted by: Dar || 07/25/2003 1:14:48 PM || Comments || Link || E-Mail|| [337 views] Top|| File under:
Africa: East
Darfur rebels deny signing truce agreement
The Sudan Liberation Army (SLA) rebels operating in Darfur, northern Sudan, have denied signing a truce agreement with the Sudanese government.


"Wudn't us. Somebody else musta signed it..."

"There is no truce agreement between the government and us,"

Minni Arkou Minnawi

, secretary general of the SLA, told IRIN on Friday. He said the rebel group had sent a list of demands to Khartoum with a government delegation which visited the region recently for talks with the rebels. "We told them they have to stop the fighting, and after that we can negotiate," said Minnawi. He claimed the government had been "continuously bombing" the area, including Adar in northern Darfur on Friday. But Muhammad Ahmad Dirdeiry, Sudan's deputy ambassador to Kenya, told IRIN he had no information concerning the reports of recent fighting.


"Uhhh... I dunno. You sure it was us?"

On Thursday, a member of the Sudanese opposition in exile, Dr Sharif Harir of the Sudan Federal Democratic Alliance, accused the government of bombing over 20 villages in Darfur since the end of June, killing scores of civilians in the process. Harir, who is from Darfur and says he has daily contact with the SLA and other sources in the region, warned that if the bombing continued throughout the planting season, food shortages would become intense.
Posted by: Fred Pruitt || 07/25/2003 11:50 || Comments || Link || E-Mail|| [321 views] Top|| File under:
Africa: West
Liberia: Heavy shelling hits U.S. Embassy compound
MONROVIA, Liberia - Mortar rounds thudded into the U.S. Embassy compound, homes and a school crowded with refugees in the bloodiest attack on Liberia's besieged capital in days, killing at least 12 Liberian men, women and children. The onslaught, which wounded more than 100 others, brought despairing new pleas from Monrovia's trapped people for a multinational peace force — promised for weeks, but still lacking any firm deployment date.


Patience, patience. The paperwork's being filled out even as we speak blog...

``I want to tell George Bush to do something hurriedly, very fast and quickly,'' cried Emmanuel Sieh, 28, among the frantic crowds that spilled into the streets in front of the U.S. Embassy in this American-founded West African nation after the worst of the daybreak attack. ``People are dying every day,'' Sieh said.


Might we suggest you stop killing each other? That'd probably put a stop to it...

Government forces and rebels blamed each other for the bombardment, which sent 15 to 20 shells crashing into the densely populated neighborhood around the embassy within 10 minutes.


"They dunnit!"
"Did not!"
"Did too!"

Refugees have packed into the neighborhood by the thousands, hoping for some safety through proximity to the heavily guarded embassy as rebels press home their three-year war to oust President Charles Taylor. Taylor, blamed for 14 years of near perpetual conflict in Liberia, has retreated to downtown, his forces battling to block insurgents from crossing bridges into the district.


A good sign. I was sure they'd have him hanging by the heels by Wednesday, but I guess LURD had to stop by their dressmaker...
Posted by: Fred Pruitt || 07/25/2003 11:38 || Comments || Link || E-Mail|| [335 views] Top|| File under:
Another minor change...
PD e-mailed me, suggesting that when we switch to off-page comments (currently set at 150 combined articles and comments) I include the latest comment time and who dunnit. It takes another call to the database, but it seems to run okay. Let me know if there are any problems (see yesterday's Rantburg to see how it works — or wait until this afternoon...)
Posted by: Fred Pruitt || 07/25/2003 11:31 || Comments || Link || E-Mail|| [487 views] Top|| File under:
Africa: West
Liberia: Deployed Marines are "FAST" Marines
The U.S. Marines who were recently sent to Liberia were members of the FAST (Fleet Antiterrorism Security Team) companies. These units were first organized in 1987 and there was no shortage of volunteers. There are eleven FAST platoons, organized into two FAST companies (six platoons in the 1st Company at Norfolk, VA and the other five platoons in the 2nd Company at Yorktown, VA.) Each platoon is commanded by an experienced captain, plus a senior NCO, three or four sergeants, three or four corporals and about thirty other marines. There are about 500 FAST marines overall, including 20 officers. Three platoons serve six month tours at Bahrain, Italy and Japan. In addition, one or two platoons are on alert in the United States all the time, ready to be flown to any hot spot anywhere.

Often, the FAST platoon will be sent to a marine amphibious task force that is near a potential trouble spot. Half the FAST platoons will be training at any time, but in the past few years, FAST marines have spent about half the year overseas.

Technically, FAST marines are not commandos. Most of the enlisted FAST marines are selected from those who volunteered for the Marines Security Force. There are nine Security Force companies, and these guard high value (or profile) items (nuclear weapons, embassies and sensitive facilities.) The FAST marines are the elite of this security service. FAST can fight, but only if what they are guarding is threatened. FAST marines are trained to lock down a facility very quickly and very tight.

FAST marines platoons have been called out nearly 80 times in the last 16 years, including Liberia in 1991. FAST marines are meant for emergencies, they do not do long term security. They may look like commandoes, but in reality they are the guards who guard the guards who watch over the crown jewels.
Posted by: Dar || 07/25/2003 11:14:29 AM || Comments || Link || E-Mail|| [333 views] Top|| File under:
Middle East
Men arrested after Gaza assassination attempt
Palestinian police have arrested three Palestinians following a failed assassination attempt on the head of military intelligence in the Gaza Strip. Attackers used a rocket-propelled grenade to try to kill Colonel Moussa Arafat.


Bad move, failing to kill him, I mean.


The rocket missed the military intelligence headquarters in Gaza and ploughed into the adjoining jail, wounding at least 10 prisoners. Among the injured were suspected collaborators with Israel, and Palestinians charged with violating the cease-fire. Palestinian officials say the attack was clearly an assassination attempt on Colonel Moussa Arafat, who is the chief of military intelligence in Gaza. Three Palestinians have been arrested by police and are being questioned about the strike.


I'm sure the Colonel is taking a "special" interest in the questioning.
Posted by: Steve || 07/25/2003 9:22:17 AM || Comments || Link || E-Mail|| [335 views] Top|| File under:
Korea
N Korea charges US leaders
North Korea has charged all US presidents dating from Harry Truman to George W Bush with war crimes, ahead of the 50th anniversary of the armistice to end the Korean War. A body calling itself the Pyongyang International Tribunal on US Crimes in Korea said the US leaders and their aides were guilty of crimes during the 1950-53 conflict.


Who do they think they are, Belgium?


Other offences including drug trafficking and violating the armistice agreement, according to the official North Korean news agency. The tribunal was authorised by "democratic international organisations, progressive anti-war peace organisations, justice-loving individual figures and lawyers", according to the agency.


In other words, the usual suspects.


There was no word on what punishments could be passed down.


"They will be arrested and jailed right after our valiant White Slag Division of the 1st Jung Armored Corp takes Washington."


The Korean War, which began when the North stormed the South in an unprovoked attack, ended in stalemate. But Pyongyang presents itself as both a victor and a victim of the conflict.


It's a bi-polar thing.


The North has been holding a series of events to mark the 27 July armistice, including a state art exhibition to celebrate the North's "victory" in the war, and a "festive gathering" on Wednesday in the capital's War Victory Plaza, according to Pyongyang radio.


Lunch will be served, they just mowed the lawn.


On Sunday, the 50th anniversary of the signing of the armistice, the North is planning a ceremony in Pyongyang, while the US and its allies will hold their own commemoration in the demilitarised zone between North and South Korea.


Which the NKs denounced as a provocation.
Posted by: Steve || 07/25/2003 8:48:31 AM || Comments || Link || E-Mail|| [450 views] Top|| File under:
Home Front
9/11 could have been prevented: report
The attacks against the United States on Sept. 11, 2001, could have been thwarted months or years in advance, according to a damning report by the U.S. Congress. But everything from inflexible priorities to a lack of communication let Osama bin Laden's al-Qaeda network carry out the deadly hijackings, concludes an inquiry by the Senate and House of Representatives. The final report, containing more than 830 pages, has two dozen specific conclusions. But missed opportunities and the failure to protect the U.S. from a terrorist strike is the "single bottom line," said Democratic Sen. Bob Graham, who co-chaired the committee. "The attacks of Sept. the 11th could have been prevented if the right combination of skill, co-operation, creativity and some good luck had been brought to the task," Graham told a news conference. "If people want to place blame, there's plenty of blame to go around," he added, citing everything from proposed budget cuts at the FBI to the military's refusal to support CIA operations against al-Qaeda in Afghanistan.


I blame Bob Graham, myself. Never would have happened if he'd been holding hearings like he was supposed to. Better late than never, I guess...

Sections of Thursday's report remain classified. It's based on a 10-month investigation by a joint intelligence committee on Capitol Hill.


Live and learn. Everything that is done from now on will have 9-11 as the backdrop. No use blaming anyone but the OBL bastard.
Posted by: Rafael || 07/25/2003 2:25:54 AM || Comments || Link || E-Mail|| [352 views] Top|| File under:
Who's in the News
32
[untagged]
Bookmark
E-Mail Me
The Classics
The O Club
Rantburg Store
The Bloids
The Never-ending Story
Thugburg
Gulf War I
The Way We Were
Bio
Merry-Go-Blog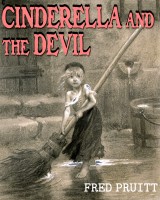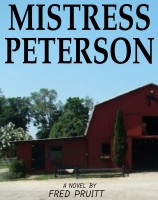 On Sale now!


A multi-volume chronology and reference guide set detailing three years of the Mexican Drug War between 2010 and 2012.

Rantburg.com and borderlandbeat.com correspondent and author Chris Covert presents his first non-fiction work detailing the drug and gang related violence in Mexico.

Chris gives us Mexican press dispatches of drug and gang war violence over three years, presented in a multi volume set intended to chronicle the death, violence and mayhem which has dominated Mexico for six years.
Click here for more information


Meet the Mods
In no particular order...


Steve White
Seafarious
Pappy
lotp
Scooter McGruder
john frum
tu3031
badanov
sherry
ryuge
GolfBravoUSMC
Bright Pebbles
trailing wife
Gloria
Fred
Besoeker
Glenmore
Frank G
3dc
Skidmark
Alaska Paul



Better than the average link...



Rantburg was assembled from recycled algorithms in the United States of America. No trees were destroyed in the production of this weblog. We did hurt some, though. Sorry.
18.213.192.104