-Land of the Free
Texas Begins Arresting Illegal Immigrants for Trespassing as Part of Gov. Greg Abbott's Border Security Plan
[EpochTimes] Authorities in Texas have begun arresting illegal immigrants colonists along the U.S.-Mexico border on trespassing charges, according to Texas Gov. Greg Abbott
... governor of Texas. Abbott is a Republican. His 2014 Dem opponent, state senatrix Wendy Davis, thought the absolute, most pressing, most important issue facing the state was abortion. Abbott beat the pantyhose off her. His 2018 opponent, Lupe Valdez didn't dwell too heavily on abortion, but she lost too...
, who has blamed the Biden administration (aka the Wilmington comorra)

...knaves, footpads, and adjusters employed by the Biden Crime Family. They leave a trail of havoc everywhere they turn their attention, be it the nation's borders, the Keystone XL Pipeline, or epidemics, sometimes on purpose, most times through sheer arrogant ineptitude. They learnt this stuff in college, you know...
for the surge in illegal immigration and has put in motion his own border security plan to crack down on illegal crossings.

"Texas has begun arresting illegal immigrants colonists who are trespassing in Texas or vandalizing property & fences. They are now being sent to this jail rather than being released like the Biden Admin. has been doing. We are adding more officers, National Guard & jails," Abbott said in a tweet Thursday.

So far, at least 10 people have been jugged
Book 'im, Mahmoud!
, with more on the way, authorities said Thursday. The detainees are being held at what had been an empty state prison in Dilley, Texas, about 100 miles north of the border city of Laredo, according to Robert Hurst, a

front man

for the Texas Department of Criminal Justice. The converted facility will be able to hold more than 950 people, he said.

Val Verde County Attorney David Martinez said that all of those arrested so far have been single adult men. He said he had been advised last week that the number of arrests of illegal immigrants colonists could rise to as many as 100 to 200 per day.

The arrests put in motion plans that Abbott first announced in June, when he hosted a Border Security Summit in Del Rio, during which he said individuals who enter Texas illegally would be subject to arrest for trespassing.

"President Joe Biden
...... 46th president of the U.S. We hold these truths to be self-evident. All men and women created ... by the — you know — you know, the thing......
's open-border policies have led to a humanitarian crisis at our southern border as record levels of illegal immigrants colonists, drugs, and contraband pour into Texas," Abbott said in a June 10 statement. "While securing the border is the federal government's responsibility, Texas will not sit idly by as this crisis grows. The state is working collaboratively with communities impacted by the crisis to arrest and detain individuals coming into Texas illegally."

During the summit, Abbott said he had directed the Texas Commission on Jail Standards and the Texas Commission on Law Enforcement to work with counties to establish alternative detention facilities to ensure enough jail capacity to house illegal immigrants colonists arrested for trespassing.
Posted by: trailing wife || 07/24/2021 00:00 || Comments || Link || E-Mail|| [10797 views] Top|| File under: Human Trafficking
ANDSF Retakes Herat's Karokh District Amid Fresh Spate of Battles
[ToloNews] The Afghan National Defense and Security Forces (ANDSF) on Friday retook the control of

Karokh district

in

Herat




...a venerable old Persian-speaking city in western Afghanistan, populated mostly by Tadjiks, which is why it's not as blood-soaked as areas controlled by Pashtuns...


but one district fell to the Taliban

...the Pashtun equivalent of men...
in the last 24 hours.

This follows a relative calm across the country during the first and second days of Eid.

"A joint attack was carried out against the Taliban positions. These brave men managed to swiftly recapture this district from the Taliban," said Jailani Farhad, a

front man

to Herat governor.

Sources said Taliban captured

Ghazi Abad district

in

Kunar

province


... which is right down the road from Chitral. Kunar is Haqqani country.....


The Defense Ministry said that government forces inflicted heavy casualties to the Taliban in at least 10 provinces across the country in the past 24 hours and killed over 150 Taliban fighters. Taliban has rejected the claims.

While Taliban is still trying to capture more swaths of land in the country, the Afghan security institutions have said that the ANDSF as part of the new security plan is trying to retake the country's financial ports and other strategic locations from the

holy warrior

group. The Afghan government recently said it will soon unveil a three to six months security plan based on which the ANDSF will be able to change the current situation.

Kunar is one of the provinces in the eastern parts of the county that saw some of the fiercest battles over the past few weeks. But Afghan officials have said that several villages have been cleared of the Taliban in the area.

"The government forces conquered areas in Chilamazar, Qaria-e-Mullah Ishaq and areas around Tapa-e-Taimoor, the enemies left these areas," Kunduz police chief Zubair Safai said.

Nevertheless, President Ashraf Ghani
...former chancellor of Kabul University, now president of Afghanistan. Before returning to Afghanistan in 2002 he was a scholar of political science and anthropology. He worked at the World Bank working on international development assistance. As Finance Minister of Afghanistan between July 2002 and December 2004, he led Afghanistan's attempted economic recovery until the Karzais stole all the money...
has said that based on the new plan, the current security situation will change once the new security strategy is practically put in place.

Based on the new plan, the ANDSF will beef up security measures for major cities, airports, highways, strategic locations and ports.

"You resist for three months. In six months time, you will reach your desirable peace. Today the Taliban haae no will for peace," Ghani said on Thursday.

"You can see that the public mindset is totally against the Taliban. No city in Afghanistan will collapse. All the strategic distircts and important border towns will be retaken," the deputy minister of interior for policy and strategy, Naqibullah Fayeq, said.

There are also reports that at least 10 civilians have been killed in various provinces in the past 24 hours as a result of rewned violence.

Since the official announcement of the US forces' withdrawal, 215 districts, including several economically-important port areas, are under Taliban influence.
Posted by: trailing wife || 07/24/2021 00:00 || Comments || Link || E-Mail|| [10812 views] Top|| File under: Taliban
Afghan Air Force airstruck 17 or 27 Talibs Thursday night
[ToloNews] The Afghan Defense Ministry in a statement on Friday said that 17 Taliban fighters were killed in an airstrike by Afghan Air Force on Thursday night.

Another airstrike was conducted in Nijrab district in Kapisa province in which 10 Taliban fighters on Thursday night, the Defense Ministry said.

Taliban has rejected the figures provided by the Ministry of Defense.
Posted by: trailing wife || 07/24/2021 00:00 || Comments || Link || E-Mail|| [10796 views] Top|| File under: Taliban
US warbirds hit Taliban targets in Kandahar
Direct Translation of the article via Google Translate. Edited.


[REGNUM] US Armed Forces launched two air strikes on

turbans

of the radical Taliban
...Arabic for students...
movement on July 22 in support of the Afghan army, reports citing sources from The Hill.

Both attacks were carried out in Kandahar province. Their target was military equipment captured by the

murderous Moslem

s.

"I can say that in the last few days we have acted through Arclight airstrike

...KABOOM!...
s to support the Afghan National Security Forces, but I will not go into the technical details of these attacks," Pentagon

front man

John Kirby said in a press briefing.

Of the four air strikes that the US military inflicted on the Talibs, three were aimed at destroying military equipment stolen by radicals, which the US handed over to the Afghan military.
Posted by: badanov || 07/24/2021 00:00 || Comments || Link || E-Mail|| [10799 views] Top|| File under: Taliban
Africa Subsaharan
Nigeria jails 10 pirates over ship hijacking
[AlAhram] A Nigerian court on Friday tossed in the clink
Drop the gat, Rocky, or you're a dead 'un!
10

pirates

for 12 years each over the hijacking of a merchant vessel last year, the navy said, in the second such trial under a new anti-piracy law.

The pirates, all of them Nigerian, were convicted of hijacking the Chinese merchant ship FV Hailufeng II in the

Gulf of Guinea

in 2020.

Kidnap attacks against ships for ransom have become common in the Gulf of Guinea, which runs from Senegal


... a nation of about 14 million on the west coast of Africa bordering Mauretania to the north, Mali to the east, and a pair of Guineas to the south, one of them Bissau. It is 90 percent Mohammedan and has more than 80 political parties. Its primary purpose seems to be absorbing refugees...


to Angola, taking in the southwest coast of Nigeria.

The perpetrators are usually Nigerian pirates.

Judge Ayokunle Faji of the Federal High Court in Lagos said the sentences were intended as a deterrent to others.

As well as the jail terms, he fined each of the men 250,000 naira ($610).

The ruling was "a major victory for Nigeria's new anti-piracy law," said S

Learned Elders of Islam

n Dahun, a

front man

for the Nigerian navy which was acting as prosecutor.

The navy rescued 18 crew members on board the Chinese vessel from pirates on May 15, 2020, also arresting their 10 captors.

Last year, Nigeria carried out its first ever trial under a new piracy law adopted in 2019, under which pirates are dubbed economic saboteurs working against the country.

The Gulf of Guinea accounted for more than 95 percent of all maritime kidnappings last year -- 130 out of 135 cases, according to the International Maritime Bureau (IMB), which monitors security at sea.

There have been 16 acts of piracy in the Gulf of Guinea this year alone, according to the Dryad Global maritime security consultancy.
Posted by: trailing wife || 07/24/2021 00:00 || Comments || Link || E-Mail|| [10805 views] Top|| File under: Pirates
Arabia
Yemeni forces advance near Jizan
The series of advances of Yemen


...an area of the Arabian Peninsula sometimes mistaken for a country. It is populated by more antagonistic tribes and factions than you can keep track of...


i army and popular committees still continue in different parts of the country. Yemeni forces launch new operation against Saudi-led coalition mercenaries, al-Masirah reported.

According to the report, Yemeni army and popular committees targeted Saudi coalition mercenary positions around a mountain in Jizan. In the operation, Yemeni forces managed to take control of several Saudi-affiliated centers in the mountain.

A number of mercenaries from Saudi-led coalition were killed and several others were

maimed

in the operation. Among those killed were a number of Sudanese nationals, Yemeni media sources reported.

Security sources in Yemen also reported that the country's forces managed to capture a number of mercenaries from the Saudi coalition during their operation in Jizan.

Meanwhile,


...back at the desert island, Bert was realizing to his horror that he'd had only one bottle for one message, and he'd forgotten to include a return address...


Yemeni operations against Saudi mercenaries continue in other parts as well.

Russian military journalist Boris Rozhin posted a number of photos from that battle on his blog here.

A video from that battle can be seen here

Another video on the successful Yemeni counteroffensive in al-Bayda province of last week can be seen here
Posted by: badanov || 07/24/2021 00:00 || Comments || Link || E-Mail|| [10795 views] Top|| File under: Houthis
Europe
Waldkraiburg attacker given jail term, to serve in psychiatric care
[DW] The defendant was diagnosed with

schizophrenia

and had admitted to carrying out attacks against Ottoman Turkish businesses in Germany. He was found guilty of arson and 31 counts of attempted murder.

A German court on Friday sentenced a supporter of the Islamic State

...formerly ISIS or ISIL, depending on your preference. Before that they were al-Qaeda in Iraq, as shaped by Abu Musab Zarqawi. They're really very devout, committing every atrocity they can find in the Koran and inventing a few more. They fling Allah around with every other sentence, but to hear western pols talk they're not really Moslems....
(IS) group to 9 1/2 years in prison. However,


if you can't say something nice about a person some juicy gossip will go well...


it committed him to psychiatric detention over a series of arson attacks, finding the defendant suffered from schizophrenia.

The accused, identified as German citizen of Kurdish descent,

Muharrem D

., had admitted to carrying out attacks against Ottoman Turkish businesses and a mosque in the Bavarian town of

Waldkraiburg

in April 2020.


The attacks were originally attributed to Germany's far right, which is no doubt why neither miscreant nor town are found in Rantburg's archives.

The most notable act was an arson attack on a Ottoman Turkish supermarket, which was completely destroyed, also endangering the lives of the 26 residents of the apartment complex above the shop.

He had also targeted a hair salon, kebab shop, pizzeria and a local mosque.

Although no lives were lost, four people suffered from smoke inhalation during the supermarket fire.

The higher regional court in Munich found the 27-year-old guilty of serious arson, 31 counts of attempted murder and of planning further attacks with a gun and explosives.

A KURDISH 'ISLAMIC STATE FIGHTER'?
The case attracted attention in part because Kurdish populations were best known for leading the fight against the so-called Islamic State in northern Iraq and Syria, while the Kurdish German defendant identified himself as an IS supporter.


There have been plenty of Kurds in ISIS. Some put religion over ethnicity.

Schizophrenia had played a role in fueling the attacks last year, presiding judge Jochen Boesl told the Munich Higher Regional Court on Friday.

"Without the schizophrenia, the attacks by the accused would have been unthinkable," said Judge Jochen Boesl. But they also not have happened without the accused's rapid "Islamist-jihadist" radicalization, the judge said.

The defendant had radicalized himself in a very short time and had come to have a "pronounced jihadist world view." This had manifested itself primarily in the form of a "hatred of Turks," the judge said.

"He saw himself as an IS fighter," said Boesl. "He has seen Sharia law as the only legitimate basis for coexistence." The judge said the convicted man had "developed a bizarre-seeming private ideology or private religion" whose central component had been a hatred of all Ottoman Turkish people. Although Kurdish people hope for an independent state made up of territory spanning several countries, their conflict with authorities in The Sick Man of Europe Turkey


...the occupiers of Greek Asia Minor...


is probably the most renowned.

Muharrem D. was arrested in May of last year, for the crimes which shook the Ottoman Turkish community in Waldkraiburg. He admitted during his trial that he had planned to attack other mosques, along with the Ottoman Turkish consulate in Munich.
Posted by: trailing wife || 07/24/2021 00:00 || Comments || Link || E-Mail|| [10795 views] Top|| File under: Islamic State
Greek authorities rescue 37 refugees planning to flee from Turkey to Italy
[PUBLISH.TWITTER]

Ari Jalal, director of the "Summit" Foundation for Refugee and Displaced Affairs in Iraq, told Shafaq News Agency; " last Thursday, at 0900 p.m., a boat carrying 45 refugees has sunk near the island of Crete, as they were planning to travel from The Sick Man of Europe Turkey

...just another cheapjack Moslem dictatorship, brought to you by the Moslem Brüderbund...
to

Italia

."

Jalal added; "The Greek authorities rescued 37 refugees and deported them to the Greek city of Karpathos, and the fate of 8 other refugees is not known so far." He continued, "According to the information I obtained, some of the refugees are from Iraqi Kurds."

It is noteworthy that the migration of young people continues from Iraq, especially in the Kurdistan Region, due to the economic and political crises.
Greek and Ottoman Turkish

coasties

s are searching for at least eight people who remained missing after a boat carrying 45 migrants colonists sank off the coast of Crete, officials said on Friday.

Thirty-seven people, mostly from Syria and Iraq, were picked up in adverse weather conditions after the boat went down on Thursday near international waters near the Greek island, Greek port police told AFP.

Five of them were taken by helicopter to the Greek island of Karpathos on Thursday while 30 others -- including a woman and a child -- were transported to the Greek town of Ierapetra in southeast Crete, an AFP photographer reported.

Friday's search operations were hampered by gale-force winds, Greek port police said.

Two Ottoman Turkish frigates and a maritime patrol aircraft were also searching for the missing migrants colonists, said The Sick Man of Europe Turkey


...the occupiers of Greek Asia Minor...


's defence ministry.

Survivors said that eight to 12 other people had been on board the boat when it went down 60 nautical miles southeast of Crete, Greek port police said.

Illegal immigrants colonists often use Turkey as a transit point to reach prosperous European Union
...the successor to the Holy Roman Empire, only without the Hapsburgs and the nifty uniforms and the dancing...
states through Greece.

Many rely on smugglers and risk their lives through perilous journeys in overcrowded boats.

In 2016, Turkey inked a deal with the EU to stem the flow of migrants colonists to Europa
...the land mass occupying the space between the English Channel and the Urals, also known as Moslem Lebensraum...
in return for some incentives including financial assistance.

Turkey currently hosts some 3.7 million refugees from the conflict in Syria.

- TURKEY EXPECTS MORE FROM EU -


All the benefits of jihad without any of the risks.

President His Enormity, Sultan Recep Tayyip Erdogan the First

...Turkey's version of Mohammed Morsi but they voted him back in so they deserve him. It's a sin, a shame, and a felony to insult the president of Turkey. In Anatolia did Recep Bey a stately Presidential Palace decree, that has 1100 rooms. That's 968 more than there are in the White House, 400 more than in Versailles, and 325 more than Buckingham Palace, so you know who's really most important...
has long demanded more assistance from the EU to deal with refugees and has in the past threatened to open Turkey's border unless the bloc provides additional funds.

In June, EU leaders approved plans to give Turkey another 3 billion euros ($3.6 billion) over the next few years for assistance to Syrian refugees and to help boost border controls.

The new funding plan is part of a range of incentives that the bloc is using to try to keep Erdogan on side, with Brussels also offering to modernise a customs union with Turkey and start high-level talks on issues from health to security.

But Turkey responded to the proposal saying the idea that money is enough to solve migration is "a big delusion", urging greater cooperation with the EU to tackle the issue on other levels.

Ankara has repeatedly said it wants a review of the 2016 deal in a fashion that "responds to the needs of the day and common interests".

Turkey now fears a fresh wave of Afghan refugees as US troops withdraw following 20 years of fighting against the Taliban


...mindless ferocity in a turban...


, which has been regaining territory.

Erdogan this week said Turkey was holding talks with the Afghan authorities over the issue of migrants colonists.
Posted by: Fred || 07/24/2021 00:00 || Comments || Link || E-Mail|| [10807 views] Top|| File under: Sublime Porte
India-Pakistan
NIA arrests 2 terrorists of JeM offshoot Laskher-e-Mustafa
[OneIndia] The National Investigation Agency has arrested two

forces of Evil

off the Lashkar-e Mustafa.

The two persons who were arrested are Mohammad Arman Ali and Mohammad Ehsanullah.

The case was registered in the Gangyal District of Jammu in February this year. The case relates to a conspiracy by the terror group which is affiliated to the Jaish-e-Mohammad
...literally Army of Mohammad, a Pak-based Deobandi terror group founded by Maulana Masood Azhar in 2000, after he split with the Harkat-ul-Mujaheddin. In 2002 the government of Pervez Musharraf banned the group, which changed its name to Khaddam ul-Islam and continued doing what it had been doing before without missing a beat...
. The group had planned on carrying on terror activities in Jammu and Kashmir

...a disputed territory lying between India and Pakistain. After partition, the Paks grabbed half of it and call it Azad (Free) Kashmir. The remainder they refer to as "Indian Occupied Kashmir". They have fought four wars with India over it, the score currently 4-0 in New Delhi's favor. After 72 years of this nonsense, India cut the Gordian knot in 2019, removing the area's special status, breaking off Ladakh as a separate state, and allowing people from other areas to settle (or in the case of the Pandits, to resettle) there....
with an intention of threatening the

illusory sovereignty

, integrity and security of India.

Investigation has revealed that both the aforementioned arrested accused persons were co- conspirators and were involved in transportation of two separate consignments of illegal arms/ammunition from Bihar to Mohali and Ambala. The said weapons were further transported to the accused Hidayat Ullah Malik, self declared commander-in-chief of LeM in Jammu and Kashmir.

The accused Arman Ali was arrested in Bihar and was produced before the CJM Saran, Bihar and was taken on transit remand to produce him before the NIA Special court, Jammu, while the other accused Ehsanullah was arrested from Jammu.
Posted by: trailing wife || 07/24/2021 00:00 || Comments || Link || E-Mail|| [10794 views] Top|| File under: Jaish-e-Mohammad
Jaish operated Hexa-Copter laden with 5 kg IED shot down in Akhnoor: ADGP Mukesh Singh
[GREATERKASHMIR] Additional Director General of Police (ADGP), Mukesh Singh Friday said that Jammu police have shot-down a 'Hexa-Copter' operated by the

Jaish e Mohammad

outfit near

Akhnoor

area of the border laden with 5 kilograms of Improvised Explosive Device (IED) he said "was to be planted somewhere for explosion in Jammu by the receiver who did not turn-up".

Following information about a drone flying over the border belt of Kanachak along the International Border (IB) on Thursday night, a quick reaction team (QRT) of the police swung into action and shot it down using anti-drone strategy, a police official said.

The drone was flying about seven to eight kilometres inside the border, the officials said, adding that it had six big wings and was a tetra-copter.
Continued on Page 49
Posted by: Fred || 07/24/2021 00:00 || Comments || Link || E-Mail|| [10797 views] Top|| File under: Jaish-e-Mohammad
Two militants killed in Sopore gunfight: police
[PUBLISH.TWITTER]

Two militants were killed in a gunfight with the security forces in Sopore area of north Kashmir's Baramulla district, police said today.

A police spokesman said the gunfight broke out last night after the Police, 22RR and CRPF launched a cordon and search operation in Warpora area following a specific information generated by Srinagar Police about presence of militants in Warpora village of Sopore.

"During the search operation as the presence of terrorists got ascertained they were given repeated opportunities to surrender. However, instead of surrendering they fired indiscriminately upon the joint search party which was retaliated leading to an encounter," he said, in a statement.

He said two categorised militants of LeT outfit were killed in the ensuing encounter. They were identified as Fayaz Ahmad War @Rukana @Umar son of Gh Mohi-Ud-Din War resident of Warpora, a top commander of LeT and Shaheen Ahmad Mir @Shaheen Molvi son of Mohd Kamal Mir resident of Cherpora Budgam.

"Fayaz Ahmad War had a long history of terror crime cases, as he was associated with terrorism since year 2008. Although he had surrendered earlier with arms & ammunition yet after his release he again worked as terrorist associate for proscribed terror outfit HM and was detained under PSA. However after his release, in March-2020 he again joined terrorist ranks of proscribed terror outfit LeT," said the spokesman.

"Besides, being part of groups involved in several terror crime cases, he was very instrumental in planning and executing terror attacks on security establishments and civilian killings and figured among the list of most wanted terrorists in North Kashmir."

"He was the last active terrorist who perpetrated a series of various terror crimes and violence in North Kashmir which included attack on Police party at Warpora Sopore on 04/03/2020 in which one police personnel and a civilian got killed, attack on Joint Naka party at Ahad Baba crossing on 18/04/2020 in which 03 CRPF personnel got killed, killing of one civilian namely Danish Manzoor Najar resident of Eidipora Bomai, attack on joint Naka party of Police & CRPF at Model Town Sopore in which 01 civilian namely Bashir Ahmad Khan resident of HMT Srinagar and a CRPF personnel got killed, firing upon Municipal councillors at Lone Mohalla Building near SDH Sopore on 12/06/2021 in which 02 Municipal councillors and a police personnel were killed, killing of two police personnel and two civilians at Main Chowk Sopore."

"He was also involved in a series of grenade attacks on Police/Security establishments in areas of PD Sopore. On 26/05/2020, he carried out a grenade attack on Police Post Potukhah, on 12/12/2020 grenade attack on PP Bus Stand in which 04 civilians got injured, on 13/03/2021 another grenade attack on PP Bus Stand in which 02 police personnel got injured."

Incriminating materials, arms and ammunition including 02 AK-47 rifles, 04 Magazines were recovered from the site of encounter. All the recovered materials have been taken into case records for further investigation and to probe their complicity in other terror crimes.


Posted by: Fred || 07/24/2021 00:00 || Comments || Link || E-Mail|| [10807 views] Top|| File under: Lashkar e-Taiba
Israel-Palestine-Jordan
PA claim: Palestinian teen killed by IDF live fire during West Bank clashes
[IsraelTimes] Israeli military says it's aware of report but can neither confirm nor deny; Paleostinian

Red Islamic Thingy

says 21

were maimed

by live fire in separate protest near Israeli outpost

A Paleostinian teenager was shot and killed by live fire during

festivities

with the IDF near his hometown of

Nabi Saleh

,


...village near Ramallah in the West Bank that is home to the infamous al-Tamimi clan. For several generations the al-Tamimis have waged war, both kinetic and propaganda as opportunity and individual temperament require, against Israel's Jews. Various members have appeared in the Rantburg archives acting for Fatah, Hamas, and the PLO in general: among many others, blond haired, blue eyed Ahed Tamimi used to regularly join her brother and cousins in slapping and screaming at IDF soldiers in an attempt create a photogenic incident; a younger cousin, Janna Jihad Ayyad started vlogging her created adventures after her father moved the family back from Florida a few years ago; Ahed's papa, Bassem Tamimi travelled the world for Fatah and the PLO, lecturing on Palestinian purity and Israeli evil; Jordan continues to refuse to extradite to America cousin Ahlam Tamimi and her Tamimi clan husband for their part in the Hamas/Palestinian Islamic Jihad murder of an American at a pizzaria in 2001...

the Paleostinian Authority Health Ministry said Friday night.


Paliwood dead or really truly dead? So often those reported dead in that part of the world get off the stretcher and walk home after the cameras are turned off...

The IDF did not immediately confirm the claim, although several other

festivities

were known to have taken place across the West Bank on Friday.
Continued on Page 49
Posted by: trailing wife || 07/24/2021 00:00 || Comments || Link || E-Mail|| [10803 views] Top|| File under:
Iran: Deadly Response to Water Protests, Report
[SHAFAQ] Iranian authorities appear to have used excessive force against demonstrators in southwestern Iran

...a theocratic Shiite state divided among the Medes, the Persians, and the (Arab) Elamites. Formerly a fairly civilized nation ruled by a Shah, it became a victim of Islamic revolution in 1979. The nation is today noted for spontaneously taking over other countries' embassies, maintaining whorehouses run by clergymen, involvement in international drug trafficking, and financing sock puppet militias to extend the regime's influence. The word Iran is a cognate form of Aryan. The abbreviation IRGC is the same idea as Stürmabteilung (or SA). The term Supreme Guide is a the modern version form of either Duce or Führer or maybe both. They hate Jews Zionists Jews. Their economy is based on the production of oil and vitriol...
protesting lack of access to water, Human Rights Watch said today. The authorities should transparently investigate the reported deaths of at least three protesters and hold those responsible to account. The government should also urgently address longstanding grievances on access to water in the country.Since July 15, 2021, people in dozens of towns and cities in Khuzestan province, which has a large ethnic Arab population, have taken to the streets every evening to protest difficulties with accessing water in the area. In interviews with state-affiliated outlets, families reported the deaths of two men during the protests, while videos shared on social media show security officials using firearms nd teargas and shooting toward protesters. On July 21, the Islamic Theocratic Republic News Agency (IRIB) reported that a third protester in the city of Izeh and a police officer in Taleghani city were killed. Unconfirmed reports indicate that the number of deaths and injuries may be higher.

"Iranian authorities have a very troubling record of responding with bullets to protesters frustrated with mounting economic difficulties and deteriorating living conditions," said Tara Sepheri Far, Iran researcher at Human Rights Watch. "Government authorities need to ensure the right to peaceful assembly and stop security forces from using excessive force."
Continued on Page 49
Posted by: Fred || 07/24/2021 00:00 || Comments || Link || E-Mail|| [10795 views] Top|| File under: Govt of Iran
Within 24 hours, four Iraqis found dead in Al-Hole Camp
[PUBLISH.TWITTER]

The Internal Security Forces (Asayish) found the bodies of four Iraqi refugees in al-Hol camp, east of al-Hasakah, northeastern Syria.

A security source told Shafaq News Agency, "the security forces of al-Hol camp found the body of refugee Qahtan Ahmed Hassan, who was shot in the head this morning, Friday morning, in the first sector of Iraqi refugees."

He added, "The Iraqi refugee, Ahmed Fayek Haroubi, was also found dead in the same sector by gunshots on Thursday evening."

On Thursday morning, the security forces found an Iraqi refugee and a female refugee who had been

rubbed out

in the first sector of the camp, according to the same source.

It's noteworthy that more than 20 people were found dead in the Camp since the Syrian Democratic Forces and Asayish launched a security operation last March.

Al-Hol camp is one of the largest camps that contains families and members of the ISIS in northeastern Syria, and it is home to more than 60,000 people from Syria and other countries. Among them, there are 30,738 Iraqis of 8,256 families.
Posted by: Fred || 07/24/2021 00:00 || Comments || Link || E-Mail|| [10800 views] Top|| File under: Islamic State
Who's in the News
30
[untagged]
7
Taliban
4
Sublime Porte
4
Islamic State
3
Human Trafficking
2
Antifa/BLM
2
Jaish-e-Mohammad
2
Govt of Iraq
1
Pirates
1
Commies
1
Govt of Iran
1
Houthis
1
Govt of Pakistan
1
Arab Spring
1
Govt of Syria
1
Hezbollah
1
[untagged]
1
Lashkar e-Taiba
1
Govt of Iran Proxies
Bookmark
E-Mail Me
The Classics
The O Club
Rantburg Store
The Bloids
The Never-ending Story
Thugburg
Gulf War I
The Way We Were
Bio
Merry-Go-Blog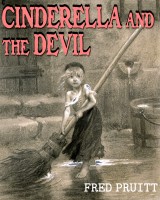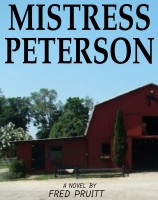 On Sale now!


A multi-volume chronology and reference guide set detailing three years of the Mexican Drug War between 2010 and 2012.

Rantburg.com and borderlandbeat.com correspondent and author Chris Covert presents his first non-fiction work detailing the drug and gang related violence in Mexico.

Chris gives us Mexican press dispatches of drug and gang war violence over three years, presented in a multi volume set intended to chronicle the death, violence and mayhem which has dominated Mexico for six years.
Click here for more information


Meet the Mods
In no particular order...


Steve White
Seafarious
tu3031
badanov
sherry
ryuge
GolfBravoUSMC
Bright Pebbles
trailing wife
Gloria
Fred
Besoeker
Glenmore
Frank G
3dc
Skidmark



Better than the average link...



Rantburg was assembled from recycled algorithms in the United States of America. No trees were destroyed in the production of this weblog. We did hurt some, though. Sorry.
34.231.21.105

Help keep the Burg running! Paypal: