Afghanistan
Two Canadian soldiers killed in Afghanistan blast
(KUNA) -- Two Canadian soldiers belonging to the US-led coalition forces have been killed and eight others suffered injuries in a suicide attack in southern Afghanistan Saturday evening. The explosion took place in Kandahar when a suicide bomber struck his explosive-laden car against the military vehicle which resulted in the casualties. The first attack was followed by another blast when a bomber, moving on foot, exploded himself amidst the crowd gathered on the scene of the first blast.

A coalition press release said several civilians were injured in the second blast. It said the wounded soldiers were evacuated to the coalition military hospital at Kandahar airport. Their condition was out of danger; however, their identity was withheld pending notification of next of kin.
Posted by: Fred || 07/23/2006 00:00 || Comments || Link || E-Mail|| [298 views] Top|| File under:
13 Taleban Killed in Sweep of Southern Afghan District
Afghan and coalition forces yesterday kept up a hunt for rebels who briefly captured two southern districts last week, killing 13 Taleban in the latest strikes, an official said. Another 15 were wounded in the operations, including air strikes, around Helmand province's Garmser and Naway-i-Barakzayi districts, provincial spokesman Moheedin Khan told AFP.

On Friday Khan announced six other Taleban had been killed in the same area after hundreds of extra security forces were deployed to the desert region following the capture of the district headquarters late Monday. Dozens of rebels overran the headquarters at Garmser town, pushing out 40 police who officials said had been putting up resistance for two weeks. The militants torched the Afghan flag above the building and hoisted that of Jamiat Ulema-e-Islam, officials said.
Posted by: Fred || 07/23/2006 00:00 || Comments || Link || E-Mail|| [313 views] Top|| File under:
Two suicide blasts in Kandahar
KANDAHAR, Afghanistan - Two suicide attacks struck Afghanistan's main southern city of Kandahar about an hour apart on Saturday, killing at least five people, witnesses and police said.

The first attack ripped through a vehicle of the US-led coalition based in the volatile city at around 5:45 pm, the force said. A high-ranking Afghan military official said on condition of anonymity that at least one coalition soldier was killed and four wounded, but the coalition would not confirm this.

The second blast struck about an hour later, about 100 metres (yards) from the first, an AFP reporter at the scene said. The reporter saw five bodies. "It was a suicide attack by an individual," a police officer at the scene said, confirming five people were dead. The area had been sealed off after the first blast as medical helicopters quickly arrived and carried away the injured on stretchers.
Posted by: Steve White || 07/23/2006 00:00 || Comments || Link || E-Mail|| [292 views] Top|| File under:
Africa Horn
Ethiopian Soldiers Enter 2nd Somali Town
BAIDOA, Somalia (AP) - Ethiopian troops moved into a second Somali town on Saturday to protect the country's weak, U.N.-backed government, angering the Islamic militia that controls most of Somalia and causing peace talks to collapse.

About 200 Ethiopian troops, driving in pickup trucks mounted with machine guns, moved into Wajid and took control of the airport, meeting no resistance, witnesses said, speaking on condition of anonymity because they feared reprisals.

Wajid is a U.N. aid base 46 miles southeast of the Somali-Ethiopian border. It is run by a clan-based administration not allied with either the government or the Islamists.
Posted by: Steve White || 07/23/2006 13:27 || Comments || Link || E-Mail|| [304 views] Top|| File under:
War Fears as Somali Islamists and Govt Forces Clash
Gunmen loyal to Somalia's Islamists fought government forces yesterday in a brief clash some 120 km (74 miles) from the interim government's base, an Islamist source said, heightening fears of all-out war. There was no word on casualties in the first fighting between the two sides since Islamists took Mogadishu from US-backed warlords on June 5, challenging the authority of President Abdullahi Yusuf's Western-backed government.

Government militia seized and set on fire two Islamist "technicals," heavily-armed pickup trucks, in the fighting in Qoryooley district, the source said. "I confirm that the clash occurred," the Mogadishu-based Islamist source, who asked not to be named, told Reuters. Government forces brought one of the Islamists' technicals back to Baidoa, the government's temporary provincial base, witnesses in the town said.
Posted by: Fred || 07/23/2006 00:00 || Comments || Link || E-Mail|| [397 views] Top|| File under:
Arabia
Ex-Guantanamo detainees win Kuwait ruling
A Kuwaiti court Saturday upheld the acquittal of five returnees from Guantanomo on terror-related charges. In May, a criminal court had cleared the men of belonging to and collecting money for the al-Qaida terror network, but the prosecution appealed the ruling. U.S. officials freed the five men from the prison in Cuba in November. On their return to Kuwait, they were arrested and put on trial.

All five - Abdullah Saleh al-Ajmi, Abdul-Aziz al-Shimmiri, Adel Zamel Abdul-Mohsen, Saad Madhi al-Azmi and Mohammed Fnaitil al-Dehani - had pleaded innocent when their trial opened in March. It takes a week to 10 days for the details of rulings to be made public. Lawyers defending the five argued that there was no evidence to convict their clients and that Kuwaiti courts did not have the jurisdiction to try them because they had not done anything illegal in Kuwait.

A Kuwaiti ex-Guantanamo prisoner who returned in January 2005 was initially acquitted of terror-related charges, but an appeals tribunal overturned the acquittal and sentenced him to five years in prison.
Posted by: Fred || 07/23/2006 00:00 || Comments || Link || E-Mail|| [337 views] Top|| File under:
Bangladesh
Tales from the Crossfire Gazette
3 terrorists of 'Panna Bahini' killed in encounter with RAB
RAJSHAHI, July 21:–Three terrorists including second in command of outlawed Panna Bahini were killed in an encounter with the members of Rapid Action Battalion, Rajshahi (RAB-5) at Haripur char village under Bheramara under Kushtia at 3-00 pm on July-20.

For our new readers, a "encounter" is when a bad guy dies without being arrested and "questioned" first.

Acting on a tip off, an operation team of RAB-5 reached near an abandoned house of Azizur Thakur to nab the terrorists of Panna Bahini when the armed terrorists of Panna Bahini opened fire on them. To save themselves, the RAB members also retaliated and after an exchange of fire for about an five minutes the terrorists managed to escape.


"Run away! They're bringing up the shutter guns!"

After the incident, the RAB members found Amirul Islam (28) son of Khuda Baux Sarder and second in command of Porardia (Palashirchar village) of Daulatpur thana under Kuhstia district adjacent to Bagha thana of Rajshahi, Sukman (31)son of Khoda baux Sarder of the same village and Mohan (32) son of Ahsan Ali of Islampur village under Bagha thana of Rajshahi and Izaz alias Iza alias (33) son of Rafez Malitha dacoit of Natunchar village of Daulatpur village were injured in gun fire.

WE don't know where they're from, but they done got shot

Of them Shukman rushed to local health complex where he died short after admission.

"Nurse, what did he say just before he died?"
"I'm not sure. It sounded like "Rosebud"."

Three of the arrested terrors were taken to RAB-12 Sirajganj for interrogation and they promised to the RAB to help them to nab other terrorists.

"Ouch, Ok, we'll give um up. Just take THAT away!"

According to their confessional statement they were taken to Charsadipr area under Kushtia when some unidentified terrorists fired on RAB members and in retaliation RAB also fired at them and taking the chance of encounter, Amirul and Ezaz managed to escape but was caught in the cross fire and were injured seriously.

"Feet don't fail us..BANG!....damm feet!"

They were rushed to the local hospital but both of them died in the hospital
Posted by: Steve || 07/23/2006 00:00 || Comments || Link || E-Mail|| [304 views] Top|| File under:
Britain
BBC Admits Lying About Civilian Casualties
The British Broadcasting Corp. (BBC) has admitted that many of the victims of Israeli retaliation in Lebanon are terrorists and not innocent civilians. A BBC reporter said he saw Hizbullah terrorists using a private home and added, "It is difficult to quantify who is a terrorist and who is a civilian."

Media reports have emphasized that Israeli air strikes have killed more than 350 Lebanese civilians, prompting accusations that the IDF is carrying out "collective punishment" on the country.
Posted by: Anonymoose || 07/23/2006 15:07 || Comments || Link || E-Mail|| [513 views] Top|| File under:
UK police collar "violent jihad" website operator
UK police have arrested a British citizen on charges he operated Islamic fundamentalist websites that preached "violent jihad". The arrest of Syed Talha Ahsan on Wednesday came at the request of the US government, which released a 14-page indictment accusing him of selling books, videotapes, audio cassettes and CD-ROMs that glorified "violent jihad in Chechnya, Bosnia, Afghanistan" and of funnelling money to groups that are deemed illegal by the federal government.

The websites including azzam.com, azzam.co.uk, qoqaz.net, and qoqaz.co.uk, tout the virtues of jihad, primarily against the West and allied nations. One web page posted soon after 11 September, 2001 saved by Archive.org includes an "urgent appeal to defend Afghanistan" and features defiant quotes from the Taliban threatening any nation that aids the US in its military operations. Another web page describes Abu Ubaidah, who it says died on a jihad in 2000 while fighting the Russians in southern Chechnya.

The indictment claims that Ahsan, a 26-year-old London resident, distributed CDs and videotapes that were illegally "eulogising dead fighters, for the purpose of recruiting individuals and soliciting donations to support the mujahideen" and that he "possessed various materials, including literature supporting violent jihad throughout the world".
Continued on Page 49
Posted by: Fred || 07/23/2006 00:00 || Comments || Link || E-Mail|| [346 views] Top|| File under:
Caucasus/Russia/Central Asia
Up to 40 Russian Special Troops Annihilated, Wounded in Chechnya
As Kavkaz Center news agency got to know last night (July 22), a gang of Russian occupation special forces, so called OMON troops, was defeated on Wednesday, July 19, in the area of village Dargo in Vedeno district of Chechnya. The gang consisted of Russian Interior Ministry mercenaries who conducted punitive expeditions in different towns and villages in southern Chechnya. In total, 30 to 40 Russian kafirs (infidels) were annihilated or wounded. At least 16 Russians were killed and others wounded, reports a Mujahideen spokesman. The successful operation for the extemination of Russian kafirs was carried out by Amir Khairulla and Amir Akraman.

An Arabic website alqoqaz.net which maintains contacts with Arab volunteers fighting in Chechnya reported in an article about the extermination of dozens of Russian occupation troops. The article on the webside was translated from Arabic into English by SITE Institute, a private Washington-based research center. It states that two brigades of Mujahideen carried out a joint operation against the Russian special forces troops. One brigade cut off supply and help lines to a major center of the Russian forces while the other attacked the kafirs. "Dozens of Russians" from the gang "Russian Interior Ministry" were exterminated, writes the SITE Institute providing no precise figures.

In the report, the SITE Institute stresses that the exterminated Russian gang conducted punitive expeditions against Chechen civilians and committed a lot of atrocities. No other details were given by the SITE Institute. The Russian media reported absolutely nothing about the Mujahideen operation.
Posted by: Fred || 07/23/2006 10:11 || Comments || Link || E-Mail|| [311 views] Top|| File under:
Europe
Two Kurdish rebels killed during clashes with Turkish forces
(KUNA) -- Two Kurdish militants were killed during clashes with Turkish forces in southeastern Turkey, a security source said Saturday. Ihlas news agency quoted the source as saying the clashes took place in Kupeli dag area in Sirnak province. The fighting occurred while Turkish Army troops were combing the area in search for rebels from the outlawed Kurdish Workers Party (PKK). A Turkish soldier, who was injured in the clashes in Van province yesterday, died today in hospital, said the source.
Posted by: Fred || 07/23/2006 00:00 || Comments || Link || E-Mail|| [464 views] Top|| File under:
Bulgarians Seize British Lorry Carrying Highly Radioactive Materials To Iran
Border guards seized a British lorry on its way to make a delivery to the Iranian military - after discovering it was packed with radioactive material that could be used to build a dirty bomb. The lorry set off from Kent on its way to Tehran but was stopped by officials at a checkpoint on Bulgaria's northernborder with Romania after a scanner indicated radiation levels 200 times above normal. The lorry was impounded and the Bulgarian Nuclear Regulatory Agency (NPA) was called out.

Bulgaria has scanners, trained personnel and someone alert at the border crossing, huh? Excellent.

On board they found ten lead-lined boxes addressed to the Iranian Ministry of Defence. Inside each box was a soil-testing device, containing highly dangerous quantities of radioactive caesium 137 and americium-beryllium. The soil testers had been sent to Iran by a British firm with the apparent export approval of the Department of Trade and Industry.

P'raps Tony ought to have a chat with his Trade Minister, yes?

Last night, the head of the Bulgarian NRA, Nikolai Todorov, said he was shocked that devices containing so much nuclear material could be sold so easily. He said: "The devices are highly radioactive - if you had another 90 of them you would be able to make an effective dirty bomb."

I'd start checking other lorries.

And a spokesman for the Bulgarian customs office, said: "The documentation listed the shipment as destined for the Ministry of Transport in Tehran, although the final delivery address was the Iranian Ministry of Defence. "According to the documentation they are hand-held soil-testing devices which were sent from a firm in the United Kingdom."

A leading British expert last night said the radioactive material could easily be removed and used to construct a dirty bomb. Dr Frank Barnaby from the Oxford Research Group, said: "You would need a few of these devices to harvest sufficient material for a dirty bomb. Americium-beryllium is an extremely effective element for the construction of a dirty bomb as it has a very long half-life, but I would be amazed to find it out on the street. "I don't know how you would come by it as it is mainly found in spent reactor-fuel elements and is not at all easy to get hold of. I find it very hard to believe it is so easily available in this device."

Senior Labour MP Andrew MacKinlay called for the Government to tighten up export controls to prevent the Iranian military getting its hands on nuclear material. He said: "The Prime Minister has accused the Iranian Government of sponsoring international terrorism, yet his officials are doing nothing to prevent radioactive material which has an obvious dual use being sold to their military." The discovery will add to fears about the lack of control over the sale of nuclear material to so-called 'rogue states' which the Government claims sponsor international terrorism, particularly as it comes at a time when Iran is ignoring international calls to halt its nuclear programme. The case has echoes of the arms-to-Iraq affair during which the DTI approved exports of apparently innocent civilian equipment to Saddam Hussein that was then used to build weapons.
Continued on Page 49
Posted by: Anonymoose || 07/23/2006 00:00 || Comments || Link || E-Mail|| [415 views] Top|| File under:
India-Pakistan
250 kg RDX seized from militant hideout
In a major haul in recent times, Jammu and Kashmir police on Sunday seized 250 kg RDX from a militant hideout in Anantnag district, foiling militants' plan to set off series of explosions in south Kashmir.

The explosives, kept in five 50-kg bags, were recovered from a house at village Sitkipora, about 50 km from here, Defence sources said. They said the seizure was made on specific information. The militants had stored the explosives in the house and planned to trigger a series of explosions in south Kashmir, particularly on Srinagar-Jammu National Highway, the lifeline of the Valley passing through Bijbehara township on the highway. They said no one was arrested in connection with the seizure
Posted by: john || 07/23/2006 19:24 || Comments || Link || E-Mail|| [418 views] Top|| File under:
Gun-toting women take on militants in J+K
Women being imparted training to use weapons for self-defence in Jammu and Kashmir.

Women in this terrain of the Pir Panjal mountains have found a way to combat militancy — they have taken to the gun. Giving a different dimension to anti-militancy operations women are increasingly enlisting themselves in Village Defence Committees (VDCs) and getting trained in the use of weapons.

This is also being seen as a revolt against the societal curbs imposed by religious extremists and militants in the last few years. And, each household has a tale to tell as to why they have resorted to this.

Gulzar Bi's son went missing five years ago. Thirteen-year-old Mohammed Yasin was recruited by a militant commander. Her pleas to get him back went in vain. "Tell me what is the alternative before me. I have lost my son but I would never allow them to harm the rest of my family," she says.

Interference in the socio-economic life of the people too has had a bearing on their sudden aggressiveness. Some time ago, militants launched a massive campaign to enforce the wearing of veil. And this in part contributed to the lowering of the education standard of girls. Taslima (24) says that "by learning to handle weapons we feel empowered and our sense of insecurity has definitely lessened. We have realised that silence only breeds fear."

It has not taken much time for them to master the use of weapons. The archaic .303 rifle, much heavier than automatic weapons, is handled with ease. Some are adept at using the AK-47 and the SLR as well. Mohammad Aslam, a VDC member, who trained them, says: "Women of our hilly belt have been equal partners with men in every sphere. Militants have often tried to enforce the veil campaign in this belt, but it has been fiercely resisted by them."

Women VDCs were formed first in the Marrah area but now the idea is fast catching up in other areas. The gun-toting women have often repulsed many a militant attack. Two years ago, militants attacked a family in the Teli Katha area of Surankote after men had gone out for work. To their surprise, three women stood their ground for over an hour forcing the militants to flee. Though 13 civilians were killed, the women saved the lives of many children and elderly.
Posted by: john || 07/23/2006 11:55 || Comments || Link || E-Mail|| [311 views] Top|| File under:
4 More Held in Bombay Train Blasts
Four more suspects, including a doctor, with alleged Lashkar-e-Taiba links have been detained in connection with the July 11 serial bombings, Bombay Police said yesterday. "Four suspects, including a doctor, who we believe have received training in Pakistan, have been detained. The four are being questioned, but we cannot divulge any details at the moment due to ongoing investigations," said a senior Bombay Anti-Terrorist Squad (ATS) official. "They have, however, not been formally arrested. We are probing their alleged links with the Lashkar-e-Taiba group. But it is too early to say anything concrete," he said.

On Friday, a joint team of the ATS and the Intelligence Bureau (IB) had taken into custody three suspects in connection with the bombings that killed 200 people and wounded over 900. "Interrogation of the three arrested suspects has revealed several vital leads, which we are following," he said.

Meanwhile, Maharashtra's Deputy Chief Minister and Home Minister R.R. Patil yesterday reiterated his accusations that Pakistan-based terrorist organizations were behind the blasts. Speaking to Arab News yesterday morning, Patil said strong measures would be taken to stop cross-border terrorism. Reacting to Pakistan President Pervez Musharraf's demand of proof, Patil asserted Maharashtra government's view that Pakistan-based terror groups were involved. "The Pakistan president will be given the proof shortly. Our police will soon submit proof of the involvement of Pakistan-based terrorist organizations," Patil added.
Posted by: Fred || 07/23/2006 00:00 || Comments || Link || E-Mail|| [325 views] Top|| File under:
Waziristan militants extend ceasefire
A grand tribal jirga (council) on Saturday negotiated a one-month extension to the ceasefire in North Waziristan between local militants and government forces, officials said. The jirga led by Maulana Nek Zaman, National Assembly member from North Waziristan, held talks with local Taliban commanders at an undisclosed location east of Miranshah, official sources said.

"The jirga has successfully negotiated a ceasefire extension, which is now effective till August 25," officials said after jirga members returned to Miranshah after a meeting with Taliban. A spokesman for the Governor's FATA Secretariat in Peshawar confirmed the ceasefire extension and release of six paramilitary troops by Taliban. "I think the jirga is doing well," he said.
Posted by: Fred || 07/23/2006 00:00 || Comments || Link || E-Mail|| [292 views] Top|| File under:
Senior LT commander arrested
A senior militant commander of the Lashkar-e-Taiba (LeT) accused of staging over two dozen deadly attacks in Indian-held Kashmir (IHK) has been arrested, police said on Saturday. Talking reporters, the region's police chief, Gopal Sharma, said that Mudasir Gujari was "the main criminal" behind 25 grenade and other attacks over the past few months that had killed tourists and other targets. He said that Mudasir had been arrested in Jammu and Kashmir but did not say when. Terming the arrest as "a great setback to the militants", Sharma acknowledged that it "would not end the militancy in Kashmir". Nevertheless, the police chief said: "His arrest has revealed certain remarkable things about the LeT and the direct hand of Pakistani agencies in training and organising such saboteurs for subversive activities in Kashmir."
Posted by: Fred || 07/23/2006 00:00 || Comments || Link || E-Mail|| [268 views] Top|| File under:
Talibs free 4 Pak soldiers
MIRAN SHAH, Pakistan - Pro-Taleban terrorists militants freed four Pakistani soldiers taken hostage in April and extended a cease-fire by one month in a restive northwestern tribal region, officials said Saturday. Terrorists Militants had captured the four during an army raid on their hideouts near Miran Shah, the main town in North Waziristan. Dozens of terrorists rebels died in a subsequent battle.

On Saturday, a local official said the four soldiers were handed over to a council of tribal elders by the terrorists militants on Friday and later released. Our four missing people are back," said the official on condition of anonymity because he wasn't authorized to speak to the media.

The release came a day after the government freed 32 local tribesmen suspected of having links with the terrorists rebels.


Nothing to see, move along, it's all over, keep moving ...

"We said move ALONG, infidel dogs!"
Posted by: Steve White || 07/23/2006 00:00 || Comments || Link || E-Mail|| [298 views] Top|| File under:
Iraq
Car bombs in Baghdad, Kirkuk kill nearly 60 as PM leaves for United States
Bombs exploded Sunday in Baghdad and the northern oil centre of Kirkuk, killing nearly 60 people, police said, and dramatically escalating tension as the prime minister left for Washington for talks on reversing the country's slide toward civil war. The blasts occurred as Iraqi forces and the U.S.-led coalition mounted a major crackdown on the country's most feared Shiite militia, the Mahdi Army, blamed by Sunnis for many of the sectarian kidnappings and killings which threaten to tear the country apart.

The Baghdad bombing occurred when a suicide driver detonated a minivan in the Mahdi Army stronghold of Sadr City at the entrance to the Jameelah market, packed with shoppers and vendors on the first day of the Iraqi work week. An Iraqi army statement said 34 people were killed and 73 were wounded. Eight more people were killed and 20 wounded when a second bomb exploded two hours later at a municipal government building in Sadr City, the Iraqi army said.

In Kirkuk, a car bomb detonated at midday near a courthouse in the city market district, killing 17 and wounding 30, according to police Brig. Gen. Sarhat Qadir. It was the fourth car bombing this month in Kirkuk, where tensions are rising among Arabs, Kurds and Turkomen for control of the area's vast oil wealth.
Continued on Page 49
Posted by: Fred || 07/23/2006 10:03 || Comments || Link || E-Mail|| [334 views] Top|| File under:
U.S. troops clash with Shiite militiamen
U.S. troops clashed with Shiite militiamen south of Baghdad on Saturday in a three-hour gunbattle in which 15 gunmen and an Iraqi soldier were killed, U.S. officials and Iraqis said. Dozens were wounded in the firefight in Musayyib, about 40 miles south of Baghdad. It appeared the battle was part of a systematic campaign against the militia of radical Shiite cleric Muqtada al-Sadr, blamed for much of the sectarian violence sweeping the country.

Sheik Jalil al-Nouri, an aide to al-Sadr, said U.S. troops attacked the cleric's local office in Musayyib and killed 14 of his followers. A U.S. statement said 15 gunmen and one Iraqi soldier were killed but made no mention of the Mahdi militia. According to the U.S. account, the firefight began when gunmen attacked a U.S.-Iraqi patrol with rocket-propelled grenades and small-arms fire near a Shiite mosque. One militiaman was killed in the initial exchange of fire.

A U.S. helicopter destroyed a fuel truck believed rigged with explosives as it approached an American position, the statement said. Gunmen repeatedly attacked the U.S. and Iraqi force, the U.S. statement said. After about three hours of fighting, an Iraqi SWAT team entered a Shiite mosque from which the gunmen were firing and the clashes died down, the statement said.
Posted by: BrerRabbit || 07/23/2006 06:21 || Comments || Link || E-Mail|| [299 views] Top|| File under:
Child killed, six Iraqis wounded in Talaafar
(KUNA) -- A child was killed and another six civilians were wounded Saturday in mortar shell attacks targeting a residential compound in Talaafar in west Mosul, north Iraq.

Meanwhile an Iraqi police source told KUNA that an exchange of fire was witnessed between armed men driving a civilian vehicle and an Iraqi police patrol in north east Mosul, during which three militants were killed. The source indicated that different kind of ammunition was found in the militants' vehicle.

Furthermore, an Iraqi police source in Kirkuk told KUNA that unidentified armed men kidnapped an Iraqi civilian in the northern Iraqi city of Kirkuk.

The Multi-National Forces said in a statement that large weapons caches were discovered in the cities of Hawija and Al-Riyadh, in addition to three booby-trapped vehicles.

As for the US army, it said in a statement that American soldiers with the participation of Iraqi army soldiers arrested 28 militants and confiscated weapons and explosives during Operation Gaugamela being conducted from western Kirkuk to northern Baghdad. According to the statement, the ongoing operation comes according to a request by "local Sunni Arab leaders." It "follows a series of terror attacks in the area, and comes as there are reports indicating the presence of al-Qaeda terror cells in the area." In other developments, the US army said in another statement that five militants were killed and 13 others were wounded, whereas another 47 were arrested during an armed confrontation in southern Baghdad.

The statement revealed that three Iraqi policemen and another three army soldiers were killed during the firefight.

Meanwhile, a statement by Multi-National Forces said that a US Marine was killed yesterday during a hostile act in the western Iraqi city of Anbar.
Posted by: Fred || 07/23/2006 00:00 || Comments || Link || E-Mail|| [303 views] Top|| File under:
Iraqi soldier wounded in missile strike on Iraqi army headquarters
(KUNA) -- An Iraqi solider was wounded on Saturday when a Katyusha missile hit an Iraqi army headquarters south of Mosul, northern Iraq. An Iraqi Police source in Mosul told Kuwait News Agency (KUNA) that the attack took place this afternoon in the area of Tanak, noting that a corporal was wounded in the attack, while windows of nearby buildings were shattered due to the blast.

In a separate incident, unknown gunmen shot dead an Iraqi citizen in central Mosul. The source also said that a booby-trapped car blew up targeting a joint US-Iraqi military patrol in Oraibi neighborhood in western Mosul. The source did not report any losses.
Posted by: Fred || 07/23/2006 00:00 || Comments || Link || E-Mail|| [293 views] Top|| File under:
Israel-Palestine-Jordan
Irish troops to serve as peacekeepers if ceasefire declared
Registration required. Here's the article. Best part is at the end about the captured Maroun er Ras by the IDF



IRELAND lost 47 peacekeepers, killed during tours of duty in Lebanon since 1978. The body of one man, Private Caoimhghin Seoighe (Kevin Joyce) has never been found though Hizbollah guerillas were widely blamed for his abduction and death.

Private Seoighe was taken at gunpoint from his post after gunmen shot dead his colleague Private Hugh Doherty, a 21-year-old Donegal man.

The abduction of two Israeli soldiers in similar circumstances has triggered the lastest conflagration in the war-scarred region.

The escalating conflict has also underlined the dangers inherent in any mission to Lebanon in a week when the return of Irish soldiers to the Middle-East was once again debated.

United Nations sources in south Lebanon are reporting that the 100sq/km area which was formerly the Irish Battalion has been "laid waste" by Israeli bombardment and the remaining civilians and UN personnel in the area are running out of food and water.

No vehicle has been allowed to move in the area of south Lebanon since July 12 and the Indian and Ghanaian UN peacekeepers have been surviving on emergency rations since then. They have been unable to provide any food or relief to the civilian population still caught in the area.

One UN source said last week that the area of south Lebanon where the Irish served had been thrown back to the Stone Age. No journalists or observers have been able to visit the area where the most intensive bombardment has been taking place. No travel is allowed and any vehicle seen moving on the roads in the region can be attacked by aircraft. The telephone system has been destroyed. Senior UN sources have said that there is no possibility of peacekeepers operating in the area at present.

Ireland is expected to be asked to provide a contribution to a force if there is any sign of a ceasefire. The Permanent Defence Forces were contacted last week by the UN and asked to prepare a bomb disposal and engineer detachment to be ready to go to Lebanon as soon as there is a break in the fighting. The Army's Ordnance Corps has probably more experience in south Lebanon than any other army and is preparing for a three-month tour of duty. They will face months of work making safe large amounts of unexploded Israeli ordnance.

While the Defence Forces can provide small specialist teams at present, they are over-stretched with other UN missions in Liberia and Kosovo, and would be unable to provide a battalion-strength force in Lebanon.

The Irish Battalion in Lebanon withdrew five years ago. Despite their other commitments, however, senior Irish Army sources say the long-term expectation is that the Irish Battalion, which served in Lebanon for 23 years, will be reassembled and Irish soldiers will be back in Lebanon in numbers once again.

Senior UN sources said yesterday that there is still no sign of an end to hostilities and they believe that the bombardment of Hizbollah positions in south Lebanon will continue for quite some time. Despite the massive bombardment, the Israeli Defence Forces have been unable to force a withdrawal of Hizbollah, who are said to have dug a network of tunnels at key points along the Lebanese border with Israel.

One of these strategic positions, Maroun er Ras, is well known to the thousands of Irish peacekeepers who served in Lebanon. It is known to the UN as 'OP (observation post) Ras', as it is one of the highest points in south Lebanon and gives soldiers a commanding view over the countryside around, including into northern Israel. The IDF sent special forces units towards OP Ras on Wednesday but they were repulsed by Hizbollah forces who appeared out of the tunnel network. The UN in Lebanon now believes that Hizbollah has spent years digging these strategic tunnels and that it will be very difficult to dislodge them. The fighting and bombardment over the past 12 days is said to be far worse than the two previous major Israeli bombardments of south Lebanon in 1993 and 1996. UN sources in the area are reporting very extensive damage to some of the towns in the former Irish Battalion, which are familiar names for the estimated 30,000 Irish soldiers who served there.

One Hizbollah stronghold, the small town of Haddatah, was badly damaged in the past as the IDF responded to rocket attacks into north Israel. "This time we have heard that Haddatah has been flattened" a UN source said. He added: "There was a fairly major IDF incursion on Thursday, maybe 1,000 troops . Hizbollah has dug in around OP Ras. This is Vietcong-type stuff. We understand that hundreds of Hizbollah appeared out of side tunnels."

The removal of the experienced Irish Battalion also ended the extensive intelligence network that the Irish had built up in the area. The remaining UN force, it appears, had absolutely no idea that Hizbollah spent the intervening four or five years preparing a network of underground tunnels in preparation for a renewed conflict with Israel.
Posted by: Sherry || 07/23/2006 16:47 || Comments || Link || E-Mail|| [316 views] Top|| File under:
Kassams fired despite ceasefire deal
Palestinian armed groups in Gaza fired three Kassam rockets at Israel early Sunday, and another four later in the morning, despite reports that they had agreed to halt such attacks. Palestinian armed groups in the Gaza Strip decided on Saturday to declare a unilateral cease-fire with Israel, Palestinian Authority officials said. The decision, which primarily calls for halting rocket attacks on Israel, was to go into effect on Saturday at midnight, the officials added. They said the decision to announce a unilateral cease-fire was taken following pressure from Egypt. According to the official, the armed wings of Hamas and Fatah agreed to abide by the cease-fire. Despite the announcement, some armed groups in the Gaza Strip denied that they had agreed to stop firing rockets at Israel and vowed to pursue their attacks.

The announcement came on the eve of the visit of US Secretary of State Condoleezza Rice to the region and is seen as an attempt on the part of the Palestinians to win US backing for ending Israeli military operations in the West Bank and Gaza Strip. PA Prime Minister Ismail Haniyeh on Saturday rejected Rice's call for a "new Middle East" and accused Washington of seeking to destroy Hamas and Hizbullah. He also claimed that the US's plan was to turn the Middle East into a region dominated by Israel.

Haniyeh, who was speaking to reporters in Gaza City, urged the US to respect the democratic choice of the Palestinian people and to halt the Israeli military operations in Lebanon and the West Bank and Gaza Strip. "If the 'new Middle East' means striking at the resistance and turning Israel into the dominant power in the region, all the people in the Middle East will reject it," he said. "But if the new Middle East they want means ending the Israeli occupation and the establishment of an independent Palestinian state with Jerusalem as it capital, as well as the return of all the refugees and the release of all the Arab prisoners, we will certainly welcome it."
Continued on Page 49
Posted by: Fred || 07/23/2006 10:48 || Comments || Link || E-Mail|| [335 views] Top|| File under:
Islamic Jihad denies ceasefire with Israel
The Islamic Jihad (Holy War) denied on Saturday that Palestinian militant groups had offered a truce with Israel. CNN reported earlier that a senior Palestinian official revealed on condition of anonymity that the Palestinian militants would halt launching homemade rockets into Israel if Israel stopped its air and ground strike against the Gaza Strip.

Abu Ahmed, spokesman for the armed wing of the Islamic Jihad, said in a statement that the report about ceasefire was totally untrue. "Some parties (which he didn't name) aim to create confusion among the Palestinian people and their resistance forces against the Zionist occupation," he said. He added that Islamic Jihad would continue attacks on Israel as long as Israeli kept assault on the Palestinians. Israel Radio, meanwhile, quoted Israeli army officials as saying that Israel won't stop its military offensive until an Israeli soldier kidnapped by Palestinian militants on June 25 is freed.
Posted by: Fred || 07/23/2006 10:19 || Comments || Link || E-Mail|| [291 views] Top|| File under:
Hamas Succeeds In Indigenous BM-21 Test
Hamas has succeeded in developing an indigenous variant of the Soviet-origin Katyusha rocket. Israeli military sources said Hamas has developed and fired a BM-21 Grad rocket that matched or exceeded the capabilities of the original weapon. They said the Palestinian variant of the Grad reached a range of more than 20 kilometers.

On July 18, Palestinian gunners fired an indigenous Grad 122 mm rocket to an Israeli agricultural community about 19 kilometers from the Gaza Strip. The rocket landed in Kibbutz Sdot Bror Hayil and nobody was seriously injured. The military sources said the Palestinian rocket traveled 24 kilometers, a range that exceeded the standard 122 mm Katyusha, with a range of about 20 kilometers. They said Hamas was expected to begin serial production of the indigenous Katyusha over the next few weeks.
Posted by: Fred || 07/23/2006 10:15 || Comments || Link || E-Mail|| [322 views] Top|| File under:
Israeli forces withdraw from Nablus
(KUNA) -- Israel withdrew its forces from Nablus city north of the West Bank after a four day military operation on Saturday. Eyewitnesses said Palestinian fighters in Balata refugee camp opened fire at the Israeli force in the city. The forces withdrew after blowing up the city hall causing damage to the nearby residential houses.

Israel claimed Hezbollah activists were seeking shelter in the city hall building and that they were planning to execute military operations in Israel. Rescue teams managed to pull out Ahmed Sanakrah, 18, alive from under the rubble of the blown up building, Palestinian sources said. Sanakrah had received a bullet to his hand a few weeks ago in engagements with the Israeli forces in Balata cam. Israeli soldiers stormed into Nablus hospital where Sanakrah was receiving treatment to arrest him but he managed to escape.

Six Palestinians were killed including a nurse who passed away yesterday; the rest died on the first day of the city hall's attacks.
Posted by: Fred || 07/23/2006 00:00 || Comments || Link || E-Mail|| [297 views] Top|| File under:
12 Israelis wounded in northern Israel by Hezbollah's Katyusha missiles
(KUNA) -- Hezbollah Katyusha missiles launched at northern Israel wounded 12 Israelis on Saturday, the Israeli radio said. Some 10 missiles fell in Israeli settlements and towns in the north of Israel; one of the missiles hit a house in Karmiel city, 15 kilometers from the Lebanese border, wounding two Israelis slightly, the radio said. The missiles fell on Kiryat Shemonah , Rosh Pinah and Nahariya Jewish settlements, the radio added. Sirens sounded three times so far today in Haifa, however no missiles were reported to have fallen in the city.
Posted by: Fred || 07/23/2006 00:00 || Comments || Link || E-Mail|| [290 views] Top|| File under:
Fatah: Hamas ready to accept deal on ceasefire, release of Shalit
Senior Fatah sources in Gaza said on Saturday Hamas is ready to accept a deal that involves freeing abducted soldier Gilad Shalit, a joint cease-fire and an end to IDF actions in the Gaza Strip. What is not clear is whether Khaled Meshal, the Hamas leader in Damascus, will sanction the Egyptian-brokered deal.


Why should he? He hasn't smelled any gunsmoke recently...

The initiative, proposed by Egypt and discussed by Palestinian leaders in Gaza in the last few days, consists of freeing Gilad Shalit, a joint cease-fire and the cessation of the IDF's assassinations in the Gaza Strip and freeing Palestinian prisoners later on. The deal also includes understandings to set up a national unity government.


And they're all gonna have ponies and get along fine.

Palestinian Authority Chairman Mahmoud Abbas met Hamas parliament members and leaders in Gaza, urging them to accept the deal before American Secretary of State Condoleezza Rice's arrival this week. Most Palestinian factions, including the Hamas leadership, agreed to the deal in principle, but argued that Israel is not ready for a cease-fire as long as Shalit is held captive. Fatah's leadership also rejects a unilateral cease-fire at this stage.


Simple enough: Dust him off and give him back.

Egypt, meanwhile, is continuing its efforts to persuade Hamas leaders overseas and in Gaza to free Shalit in exchange for Egyptian guarantees to release Palestinian prisoners later on, as part of a comprehensive cease-fire deal. Dr Salah al-Bardawil, head of the Hamas parliamentary faction, told Haaretz that if Israel stops its actions in Gaza, most streams would accept a cease-fire.


But not all. It's never all. Hamas accepts, Islamic Jihad rejects. Hamas and Islamic Jihad accept, the al-Aqsa Martyrs don't. Or PFLP, or DFLP, or Tanzim, or the Popular Committees. I think we're on to that racket now.

He added, however, Prime Minister Ismail Haniyeh already proposed a unilateral cease-fire and Israel rejected it.


Since they know the drill...

Hamas leaders in Gaza are interested in separating the negotiations over the Palestinian prisoners in exchange for Gilad Shalit from Hezbollah's negotiations over Lebanese prisoners. Bardawil stressed that there is no cooperation between Hamas and Hezbollah about the prisoner exchange negotiations. "We don't intend to reach a joint deal. Hezbollah entered the picture after Hamas was already in it, they want their prisoners and we have ours," he said.


"They're gonna be sent packing. We want to stay here."

It is not clear whether Meshal is also in favor of a separate Hamas deal with Israel. Fatah sources said that Hamas' Gaza leadership does not want its name mixed up with the fighting in Lebanon, especially in view of the sharp international criticism of Hezbollah.


The Soddies have been critical of both Hezbollah and Hamas, since they're both doing the same thing.

Hamas leaders believe Hezbollah has harmed the Palestinian cause by its actions and are striving to reach a separate deal with Israel. However, Fatah officials are doubtful about the chances of reaching an agreement, due to the unclarity of the position of Hamas' overseas leadership, headed by Meshal.
Posted by: Fred || 07/23/2006 00:00 || Comments || Link || E-Mail|| [495 views] Top|| File under:
Southeast Asia
Volunteers Help Police Repulse Commie Attack in Eastern Philippine Town
A group of soldiers who were traveling to their place of work in the eastern Philippines helped police and coast guard troops repulse what could have been a disastrous attack by communist rebels yesterday in the eastern Philippine port town of Matnog, military and police officials said. National Police chief Oscar Calderon said up to 100 New People's Army (NPA) guerrillas, arriving in land vehicles and motorboats, attacked the police station and nearby coast guard office in Matnog, Sorsogon province, about 400 kilometers southeast of Manila, when everyone in the town was still asleep.

The guerrillas managed to destroy the police station but were forced to withdraw after a two-hour gunbattle as government volunteer troops and soldiers waiting for a ferry ride joined the defenders, said local army commander Brig. Gen. Arsenio Arugay. "Unfortunately for (the guerrillas), there were some troops present in the town at the time of the attack. They suffered heavily on this tactical offensive," Arugay said.

When the smoke of battle cleared, five of the rebels were founded dead as against only one maritime police officer, said Matnog police chief Jesus Callada. Five other policemen and a civilian were wounded. "The rebels arrived in the town aboard two buses, a passenger jeep and an ambulance and immediately surrounded and attacked the police stations," Callada said.

Calderon said the rebels broke into small groups as they withdrew, some taking the boats, as army reinforcements arrived. Three M-16 rifles and assorted explosives were recovered from the slain rebels, he said.
Posted by: Fred || 07/23/2006 00:00 || Comments || Link || E-Mail|| [304 views] Top|| File under:
Sri Lanka
Tamil lawmaker's home attacked, 2 soldiers killed
Unidentified assailants fired two rocket-propelled grenades into the home of an ethnic Tamil lawmaker in Sri Lanka's volatile east, but the legislator and his family escaped unhurt, police said on Saturday. Separately, a roadside bomb killed two Sri Lankan soldiers and wounded two others in northern Jaffna on Saturday the latest attack blamed by the military on separatist Tamil Tiger rebels. The victims were on a road-clearing patrol when the bomb exploded, military spokesman Brig Prasad Samarasinghe said, blaming the Liberation Tigers of Tamil Eelam for the blast.
Posted by: Fred || 07/23/2006 00:00 || Comments || Link || E-Mail|| [289 views] Top|| File under:
Syria-Lebanon-Iran
12th day of fighting
As Israeli and Hezbollah forces battled for a 12th day on Sunday, negotiators worked to end the conflict.

More than 60 Hezbollah rockets hit northern Israel on Sunday, killing two civilians and wounding more than 20 others, military officials and police said. CNN witnessed some of these rockets in and around the port city of Haifa. One rocket hit a house in Haifa Sunday evening, wounding several people inside.

At least six Israeli bombs fell on the Lebanese coastal city of Tyre in a 20-minute span Sunday morning, killing one civilian and wounding at least 20 others, officials said. Israeli airstrikes also hit southern Beirut, and Israel Defense Forces said it struck a building that "serves Hezbollah" in the town of Sidon.

At least 271 Lebanese people have been killed in the fighting, and 711 wounded, according to Lebanese security officials. Hezbollah attacks have killed seven Israeli civilians and 20 soldiers and wounded more than 300 civilians and more than 60 soldiers, according to the Israel Defense Forces.

Israeli officials say Israel does not intend to carry out a full-scale ground invasion in Lebanon, but instead will continue pinpoint attacks on specific targets. The IDF said it was trying to create a security buffer between the Israeli border and Hezbollah militants.

Diplomatic sources told CNN's Christiane Amanpour that the operation could last a few more weeks.

Hezbollah officials on Sunday conceded that Israel had taken control of the southern Lebanon village of Maroun al-Ras after days of ground fighting.

Diplomatic efforts

Israel said Sunday that a multinational peacekeeping force in southern Lebanon is acceptable as a solution to the current Mideast crisis. The idea was broached by Israeli Defense Minister Amir Peretz during a meeting with German Foreign Minister Frank-Walter Steinmeier on Sunday, a ministry spokesman said.

U.S. Secretary of State Condoleezza Rice prepared to leave for the Middle East later on Sunday. Rice has said she won't be pursuing a cease-fire at the moment. Speaking at the State Department last week, she said Hezbollah is the source of the problem in Lebanon and a cease-fire "will be a false promise if it returns us to the status quo."

A bipartisan U.S. Congressional delegation also expressed support for Israel during a visit to the Middle East. Rep. Jane Harmon, the top Democrat on the House Intelligence Committee, compared Hezbollah to a cancer and said the group's weapons "have to be destroyed, if possible."

Israel to distribute relief supplies

The Israeli military announced Sunday it will distribute relief supplies to Lebanese citizens under the supervision of the Red Cross. The statement from the Israel Defense Forces said the mission was "in accordance with IDF policy to maintain the daily life of Lebanese civilian population not involved in terror activity." The humanitarian aid, to arrive on ships into Beirut's port, will be transferred to aid centers across Lebanon, the IDF said.

Israel has barred the United Nations from sending relief supplies into southern Lebanon, where most of the country's estimated 500,000 internally displaced people are located, according to U.N. emergency relief coordinator Jan Egeland. The United Nations is able to take its convoys of humanitarian relief to Beirut, where some 150,000 people are displaced, Egeland told CNN's Nic Robertson.

Egeland toured the rubble-littered streets of southern Beirut on Sunday and complained about the lack of safe routes for humanitarian relief supplies. "We do not have free access at the moment," he said. "We do not have security for our trucks. We do not have security for our relief people."

The United Nations has bought 50 trucks and a ship that can travel from Cyprus to Beirut, then to the port city of Tyre, he said.

On Monday, the United Nations will launch a $100 million fundraising campaign to help the Lebanese people, he said. Egeland will also negotiate the establishment of humanitarian corridors on Monday in hopes that trucks can head south quickly to bring people supplies. "There are people dying in hospitals because they do not have enough supplies, and it's our obligation to help now," he said.

Other developments:

The two Israeli soldiers kidnapped by Hezbollah militants nearly two weeks ago are "in good health and safe," Lebanon's Minister of Foreign Affairs Fawzi Salloukh said Sunday. It was unclear whether Salloukh has seen Ehud Goldwasser and Eldad Regev, whose abduction, combined with Hezbollah rocket attacks into Israel, sparked Israel's military action.

The U.S. Embassy in Beirut urged Americans who have not left Lebanon to do so. Early Sunday there was no wait for U.S. government-assisted boat transport out of Lebanon, embassy officials said. Those wishing to be evacuated by helicopter may have to wait "a number of days" because slots are scarce, the embassy said. As of Sunday afternoon,11,260 of the estimated 25,000 Americans in Lebanon had been evacuated, the embassy said. Another 2,800 were scheduled to depart Monday.

A U.N. observer was wounded as a result of gunfire exchange between Hezbollah militants and the Israel Defense Forces, according to an official with the U.N. Interim Force in Lebanon.

Pope Benedict XVI on Sunday renewed his appeal for an immediate cease-fire in the fighting and encouraged all sides to start negotiations, The Associated Press reported.
Posted by: Oztralian || 07/23/2006 19:23 || Comments || Link || E-Mail|| [508 views] Top|| File under:
Israel captures two Hezbollah fighters
ISRAELI troops had seized two Hezbollah guerrillas during fighting in southern Lebanon, the army said today. They were believed to be the first prisoners taken in Lebanon during the 12-day-old conflict.

The army said they were seized in the village of Maroun al-Ras. Maroun al-Ras, just across the Lebanese border, has been the scene of heavy clashes in recent days.
Posted by: Oztralian || 07/23/2006 19:15 || Comments || Link || E-Mail|| [448 views] Top|| File under:
Weapons warehouse targetted
ISRAELI aircraft targeted a warehouse in Gaza today that the army said was being used by militants to store and make weapons.

A warning was given to a man living above the store before the air strike, Palestinian security sources.
Israeli military sources confirmed that a telephone call was made to the house before the air strike to try to avoid civilian casualties.

The warehouse was being used by the Islamic Jihad militant group, the Israeli army said. Palestinian sources confirmed that the group had been using the storage site.

In its more than three-week operation against militants in Gaza the Israeli military has killed around 115 Palestinians, the majority of them civilians.

The operation is designed to stop militants firing homemade rockets into Israel, and part of a wider push to secure the release of an Israeli soldier seized by members of Hamas and other militant groups on June 25.
Posted by: Oztralian || 07/23/2006 19:12 || Comments || Link || E-Mail|| [313 views] Top|| File under:
Debka: US Airlift To Counter Iranian Airlift
It is carrying fresh stock of bombs, missiles and spare parts for Israeli Air Force aircraft and helicopters. Giant Galaxy C141 transports have been landing, unloading and taking off at short intervals.

DEBKAfile adds: The American airlift to Israel follows the air corridor Iran opened to replenish Hizballah's stocks on Wednesday, July 19, landing supplies at Syria's Abu Ad Duhur military airfield north of Homs.

The deliveries for Hizballah include large quantities of new missiles, including the long-range Zelzal and Fajr 3 and Fajr 5 missiles, Katyusha rockets, anti-tank and anti-air missiles sent out from the RG HQ in Bandar Abbas on the Persian Gulf. Some of these missiles can reach Tel Aviv and Jerusalem.

Thursday, July 21, Iran's Revolutionary Guards commander Brig.-Gen Yahya Rahim Safavi (picture) assumed command of the Lebanon war from Hizballah's leader Hassan Nasrallah. RG forward command posts are operating out of Iranian embassies in Beirut and Damascus. Syria has placed its army, Scud missiles and air force in a state of preparedness.
Posted by: Anonymoose || 07/23/2006 18:00 || Comments || Link || E-Mail|| [538 views] Top|| File under:
Syria 'to come clean' on al-Qaeda cells
I think he is telling al-Qaeda to go hide! Could the Syrian guys be scared of Condi?


SYRIA is prepared to tell the US the whereabouts of al-Qaeda cells in Lebanon, Britain's Sky News television reported today. Sky News said they had spoken to Syrian cabinet minister Amr Salem. "Syria has real hard knowledge," the channel quoted him as saying.

A Sky News correspondent said the Syrians were offering to tell the US where many fundamentalists were. He said the channel was told specifically there were cells of Osama bin Laden's al-Qaeda terrorist network in Lebanon, and Syria knew of their whereabouts.

Since Syrian troops pulled out of Lebanon last year, the cells have grown, he said. "We know where they are and we can tell you," the correspondent said Sky News was told Syria was prepared to say.

The channel also quoted Mr Salem as saying "Syria offers to be an intermediary between Iran and the United States" and "Syria can play an important role in Iraq". Syrian deputy foreign minister Faisal Mukdad told Sky News yesterday Syria was ready to open a dialogue with the US to resolve the crisis in Lebanon. "It has been Syria's ongoing position that we are ready to have a dialogue with the United States," he said.
Posted by: Sherry || 07/23/2006 17:02 || Comments || Link || E-Mail|| [308 views] Top|| File under:
Syria threatens to join fight, Ahmadinejad: Israel pushed button of its own destruction
MADRID - Syria will enter the conflict between Israel and Hezbollah if Israel Defense Forces ground troops enter Lebanon and approach Syria, Syrian Information Minister Mohsen Bilal said in an interview published on Sunday. "If Israel invades Lebanon over ground and comes near to us, Syria will not sit tight. She will join the conflict," he told "ABC" newspaper.


Oh please, oh please, oh please, oh please ...

U.S. ally Qatar is involved in mediation to end the war between Israel and Hezbollah, senior political sources said Sunday. The sources said Qatar, which has not signed a peace treaty with Israel but enjoys friendly ties with it, had intensified its diplomacy in recent days directly with Israeli officials and also with Hezbollah through Lebanese officials. "The Qataris are mediating between Israel and Hezbollah to end the current crisis in Lebanon," one senior political source told Reuters. The sources did not give details.

Asked for Israel's reaction, Foreign Ministry spokesman Mark Regev said: "Qatar is a country that we have met in the past ... If Qatar is working behind the scenes to secure the release of the hostages, that is a good thing."

Qatar and European countries have criticized Israel's offensive while the United States, Israel's closest ally, has resisted growing calls for a ceasefire and joined Israel in blaming the Iranian-backed Hezbollah for the crisis.

Ahmadinejad: Israel pushed button of its own destruction

Iranian president Mahmoud Ahmadeinejad declared Sunday that Israel had "pushed the button of its own destruction" by launching its military campaign against Hezbollah militia in Lebanon.

Ahmadinejad didn't elaborate, but suggested that Islamic nations and others could somehow isolate Israel and its main backers, led by the United States. On Saturday, the chairman of Iran's armed forced joint chiefs, Major General Sayyed Hassan Firuzabadi, said Iran would never join the current Middle East fighting.

"Britain and the United States are accomplices of the Zionist regime in its crimes in Lebanon and Palestine," Ahmadinejad said.

He said "the people of the region will respond" unless Israel and its allies apologize for their policies. "Arrogant powers have set up a base for themselves to threaten and plunder nations in the region," he said. "But today, the occupier regime [Israel] - whose philosophy is based on threats, massacre and invasion - has reached its finishing line."

In Tehran, the government has sanctioned billboards showing Hezbollah leader Sheikh Hassan Nasrallah and a message that it is the duty of Muslims to "wipe out" Israel.
Posted by: 3dc || 07/23/2006 15:42 || Comments || Link || E-Mail|| [301 views] Top|| File under:
IAF destroys two rocket launchers
The IAF destroyed two Hizbullah rocket launchers in Lebanon on Sunday morning. By noon, the Israeli army had struck 40 targets over the border. A series of large explosions shook the Beirut in the early hours of Sunday as IAF warplanes apparently again pounded the Hizbullah's stronghold in Beirut's southern Dahiya suburb. Three huge explosions reverberated across Beirut in short succession, while other IDF raids struck the southern town of Sidon. The strikes in Sidon destroyed a religious building run by a Shi'ite Muslim cleric close to Hizbullah in their first hit inside the southern port city, currently swollen with refugees from fighting further south.
Posted by: Fred || 07/23/2006 10:49 || Comments || Link || E-Mail|| [414 views] Top|| File under:
Israelis search & destroy
Israeli officials yesterday predicted at least a month of fighting ahead in southern Lebanon as troops launched search-and.destroy missions to root out a massive network of Hezbollah bunkers. The grim assessment came as the Israeli Army wrested control of a key town in southern Lebanon, while Hezbollah continued raining dozens of rockets onto Haifa and other northern Israeli towns.

Israeli officials told the Daily News that troops who entered Lebanon were surprised to find sophisticated and well-camouflaged bunkers dug by Hezbollah to hide fighters, rocket launchers and weapons caches. The army first confronted the bunker complexes when commandos stumbled across a metal door in the Lebanese village of Marun e-Ras, less than a mile from the border.

As many as 2,000 Israeli troops surged across the border yesterday hunting for similar bunkers, and to take control of Marun e-Ras and its high vantage point on the region. Maj. Gen. Benny Gantz said six elite Israeli troops were killed in the fighting along with dozens of Hezbollah fighters. The army also reported yesterday it recovered the body of a missing soldier. "It's a complicated operation," said Gal Hirsh, an Israeli Army commander. "It's much more than a small force operating in Lebanon."
Continued on Page 49
Posted by: Fred || 07/23/2006 09:55 || Comments || Link || E-Mail|| [347 views] Top|| File under:
Syria 'would resist Lebanon invasion'
A SYRIAN minister warned Israel in an interview published today that a major ground incursion into Lebanon would draw his country into the Middle East conflict.
"If Israel makes a land entry into Lebanon, they can get to within 20km of Damascus," Information Minister Moshen Bilal told the Spanish newspaper ABC.

"What will we do? Stand by with our arms folded? Absolutely not. Without any doubt Syria will intervene in the conflict."

Mr Bilal said Syria wanted above all a ceasefire "as soon as possible" combined with a prisoner exchange and indicated he was working to that end with Spanish Foreign Minister Miguel Angel Moratinos, whom he met in recent days in Madrid.


The new addition to the Axis Of Evil.



But he added: "I repeat, if Israel makes a land invasion of Lebanon and gets near us, Syria will not stand by with arms folded. It will enter the conflict."

Israel has said it wants to push Hezbollah militias 20km north of its border.

Mr Bilal criticised the US saying that it was "unjustifiable" that "the superpower is not working for a rapid ceasefire."

He rejected claims by Washington that Damascus has armed Hezbollah, saying that it offered "moral support" but adding that "we do not finance any resistance."


Taqyia in action



Posted by: tipper || 07/23/2006 07:41 || Comments || Link || E-Mail|| [301 views] Top|| File under:
Israel hits Hezby sites
Israeli warplanes struck Sidon early Sunday, targeting a religious building run by a Shiite Muslim cleric close to Hezbollah in their first hit inside the southern port city, currently swollen with refugees from fighting further south. Also early Sunday, a huge explosion reverberated across Beirut, apparently caused by an Israeli air raid on the capital's southern suburbs.

At least four people were wounded in the airstrike that targeted Sidon for the first time since Israel launched its massive military offensive against Lebanon and Hezbollah guerrillas July 12, hospital officials said. Strikes early in Israel's campaign hit bridges outside the city of 100,000, where 35,000 refugees are also now residing. Witnesses said the Israeli jets fired two missiles that directly hit the four-story Sayyed al-Zahraa compound in Sidon. The compound, which contains a mosque, a religious library and a seminary, was entirely destroyed but was believed to be empty at the time of the strike, they said. A man and his wife in a nearby house were lightly wounded from broken glass, while two other people strolling near the compound were also hit by shrapnel, hospital officials said.

The compound is run by Sheik Afif Naboulsi, a Shiite Muslim cleric close to Iran and the militant Hezbollah group. Minutes earlier, two other blasts also shook Beirut also caused by an Israeli airstrike on the southern suburbs where Hezbollah headquarters, including the residence of Hezbollah leader Sheik Hassan Nasrallah have been flattened by repeated Israeli bombing. Israeli warplanes also hit targets in eastern Lebanon's Bekaa Valley firing missiles in the cities of Hermel and Baalbek at around 11 p.m. Saturday, witnesses said. There was no immediate word on casualties in either strike.
Posted by: Fred || 07/23/2006 00:00 || Comments || Link || E-Mail|| [277 views] Top|| File under:
Missiles hit a Lebanese TV station hard
Israel has been unable to silence Hezbollah's television station, its powerful voice at home and in the Arab world, despite 11 days of bombing. But warplanes on Saturday did knock a Lebanese station often critical of the guerrillas off the air in parts of the country. Lebanese Broadcasting Corp. TV appeared to have gotten caught in Israel's campaign to prevent Hezbollah from communicating among its fighters and spreading its word in a war that has played out on television to viewers across the Middle East - bumping even the violence in Iraq.

Three missiles leveled a transmission station in Fatqa, about 10 miles northwest of Beirut, leaving it a mountain of rubble and twisted antennas. The head of LBC's transmission center, Sueliman Chidiac, was killed. Another airstrike crippled a transmission tower at Terbol in northern Lebanon, where relay stations for LBC, Future TV and Hezbollah's Al-Manar as well as cell phone towers are located. Capt. Jacob Dallal, an Israeli army spokesman, said the target of the strikes was Al-Manar and Al-Nour, Hezbollah's radio station. He told The Associated Press that five of those station's antennas were hit. "It's important to understand why the attack was carried out. This will disrupt their ability to communicate," he said, adding that cell phones were a "key communication link" for the guerrillas.

An Israeli military official, speaking on condition of anonymity, said Al-Manar and LBC may have been sharing an antenna. LBC's terrestrial transmission was knocked out to homes in the surrounding portion of north-central Lebanon, though homes with satellite dishes received it without interruption. Al-Manar continued broadcasting without interruption - as it has after repeated strikes on its facilities, except for one eight-minute break earlier in the week.
Posted by: Fred || 07/23/2006 00:00 || Comments || Link || E-Mail|| [446 views] Top|| File under:
Israel seizes Hezbollah village
Lebanese civilians waving white flags have been fleeing attacks
Israeli forces say they have seized the Lebanese border village of Maroun al-Ras, an apparent base used by Hezbollah to fire rockets into Israel. Exchanges of fire can be still be heard in the village, said by Hezbollah to be the scene of an "epic battle".

Israeli planes reportedly bombed Beirut and the city of Sidon early on Sunday, the 12th day of the campaign. Thousands of people have been trying to leave southern Lebanon and the United Nations warns of a humanitarian crisis. Its humanitarian chief is en route to Beirut, as the UN seeks to secure safe routes out for fleeing civilians. The UN's Jan Egeland said half a million people needed assistance - and the number was likely to increase. One-third of the recent Lebanese casualties, he said, appeared to be children. As concerns about hundreds of thousands of displaced civilians grew, Israel eased restrictions on Lebanon's blockaded ports to allow aid into the country.

Continued on Page 49
Posted by: Fred || 07/23/2006 00:00 || Comments || Link || E-Mail|| [919 views] Top|| File under:
Who's in the News
98
[untagged]
Bookmark
E-Mail Me
The Classics
The O Club
Rantburg Store
The Bloids
The Never-ending Story
Thugburg
Gulf War I
The Way We Were
Bio
Merry-Go-Blog
Hair Through the Ages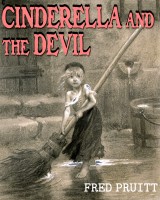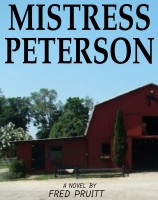 On Sale now!


A multi-volume chronology and reference guide set detailing three years of the Mexican Drug War between 2010 and 2012.

Rantburg.com and borderlandbeat.com correspondent and author Chris Covert presents his first non-fiction work detailing the drug and gang related violence in Mexico.

Chris gives us Mexican press dispatches of drug and gang war violence over three years, presented in a multi volume set intended to chronicle the death, violence and mayhem which has dominated Mexico for six years.
Click here for more information


Meet the Mods
In no particular order...


Steve White
Seafarious
Pappy
lotp
Scooter McGruder
john frum
tu3031
badanov
sherry
ryuge
GolfBravoUSMC
Bright Pebbles
trailing wife
Gloria
Fred
Besoeker
Glenmore
Frank G
3dc
Skidmark
Alaska Paul



Better than the average link...



Rantburg was assembled from recycled algorithms in the United States of America. No trees were destroyed in the production of this weblog. We did hurt some, though. Sorry.
3.236.8.46