Afghanistan
Twin suicide raids kill at least 6 Afghans
At least five Afghans were killed in the southern city of Kandahar on Saturday in a suicide attack, which took place shortly after a car bomber hit U.S.-led coalition troops, a police offical said. Another police official said he saw five foreign casualties caused by the first attack. One local civilian was also killed in the initial attack, he said. The second attack occurred when a man set off explosives attached to his body at the same location.
Posted by: Fred || 07/22/2006 11:57 || Comments || Link || E-Mail|| [306 views] Top|| File under:
Six Taliban, coalition troop and tribal chief killed in Afghanistan
Security forces shot dead six Taliban in a southern Afghan district overrun by rebels last week, while a coalition soldier and a tribal chief were killed elsewhere, officials said on Friday. The Dutch forces in the southern province of Uruzgan meanwhile told a news agency in The Hague they have killed at least 18 enemy fighters over the past 10 days. The six rebels were killed in Helmand province's southernmost Garmser district on the border with Pakistan in a security sweep over the past two days, provincial spokesman Moheedin Khan told AFP.

The Garmser headquarters was invaded by dozens of Taliban late on Monday causing the under strength police force to flee. Afghan and US-led coalition troops entered and secured the town early Wednesday with little resistance. The security forces late Tuesday secured adjoining Naway-i-Barakzayi after its district headquarters was also briefly overrun. The Taliban claimed responsibility for the killing a tribal chief in Helmand's Musa Qala district who was shot dead Thursday by two men on a motorbike, Khan said.
Posted by: Fred || 07/22/2006 00:00 || Comments || Link || E-Mail|| [320 views] Top|| File under:
Africa Horn
Ethiopian-Somali Talks Fall Apart
Hundreds more Ethiopian troops moved into a second Somali town on Saturday to protect the country's weak, U.N.-backed government, and talks aimed at easing tensions here fell apart when Islamist militia delegates walked out and the government did not send representatives. About 200 Ethiopian troops with at least five pickup trucks mounted with machine guns and other vehicles moved into Wajid, a U.N. aid base, about 46 miles southeast of the Somali-Ethiopian border, at about 3 a.m. (0000GMT), several witnesses said on condition of anonymity because they feared reprisals. The soldiers took control of the town's airport from a militia serving the local administration, they said.

Arab League talks in Sudan, scheduled to resume Saturday, were aimed at easing the situation in Somalia, where the Islamist militia captured the capital, Mogadishu, from secular warlords and then consolidated their control over most of southern Somalia. Both sides signed a temporary cease-fire agreement June 22, and the Islamists formally recognized the government, something they had previously said they would not do. The talks fell apart Saturday when the Islamists walked out because of the Ethiopian incursion, and the government side said it would not attend until it received international guarantees that any agreement would be respected.
Posted by: Fred || 07/22/2006 12:00 || Comments || Link || E-Mail|| [318 views] Top|| File under:
Europe
German, Russian intel join search for Israeli soldiers
German and Russian intelligence services are using contacts to Middle East extremists in a bid to win the freedom of three Israeli soldiers being held by militants, a report said Friday. The German Federal Intelligence Agency (BND) - in tandem with Russian intelligence - is seeking to activate long-standing links to both Hamas and Hezbollah, said the Berlin Zeitung newspaper quoting unnamed officials. BND chief Ernst Uhrlau is an experienced negotiator with Mideast militants.

In January 2004, as the intelligence services coordinator to then chancellor Gerhard Schroeder, he helped organise a prisoner exchange between Israel and Hezbollah in which a German Air Force jet flew a kidnapped Israeli businessman and the bodies of three Israeli soldiers from Beirut to an airport in Germany. A second Luftwaffe jet brought more than 30 of the over 400 prisoners to be released by Israel to Cologne for repatriation to Lebanon and other countries. The remaining prisoners were released on Israel's border to Palestinian territories. A similar swap was arranged between Israel and the Hezbollah under chancellor Helmut Kohl in 1996 in which Israel released prisoners for the return of bodies of its soldiers. Uhrlau's continued role in such deals was apparently spotlighted by Israel's foreign ministry spokesman, Yigal Palmor. "It is now time for the same functionaries from Germany to get active again," said Palmor in a German ZDF TV interview on Thursday.

Er, no. The point here is to get the soldiers back WITHOUT freeing oodles of bloodthirsty Paleos. Thanks Germany, thanks Russia, we'll work this out the old-fashioned way...brute force.
Posted by: Seafarious || 07/22/2006 00:00 || Comments || Link || E-Mail|| [283 views] Top|| File under:
Two Kurdish rebels killed, four Turkish soldiers wounded
(KUNA) -- Two Kurdish militants were killed and four Turkish soldiers were injured during clashes in eastern Turkey, a security source said Friday. Ihlas news agency quoted the source as saying the clashes took place in Gurpinar town in Van province near the Iranian borders. The fighting occurred while the Turkish army was combing the area in search of rebels from the outlawed Kurdish Workers Party (PKK). Two of the wounded Turkish soldiers are in criticial condition, said the source.
Posted by: Fred || 07/22/2006 00:00 || Comments || Link || E-Mail|| [295 views] Top|| File under:
Home Front: WoT
Pakistani given 30 years in New York al Qaeda case
A Pakistani convicted of supporting an al Qaeda plot to blow up U.S. gas stations was sentenced to 30 years in prison on Thursday in a case Washington has called a victory in its war on terror. Uzair Paracha, 26, has said he falsely confessed under the pressure of three days of interrogation by the FBI, but U.S. District Court Judge Sidney Stein said Paracha "knew what he was doing" in lending support to al Qaeda. Paracha remained calm after the sentence was read and waved to relatives as he left the courtroom wearing a blue prison jumpsuit.


"G'bye, Mom! I'm off to jug for 30 years!"
"I'll wait for you, Sonny!"

A jury in November convicted him on five counts including conspiracy to provide and providing material support to al Qaeda. U.S. Attorney General Alberto Gonzales last year cited the case as one of the top U.S. legal victories in the fight against violent extremists. Prosecutors said Paracha attended several meetings in Pakistan with his father Saifullah Paracha and suspected al Qaeda members Majid Khan and Ammar al-Baluchi. They said Paracha agreed to mail travel documents to Khan in Pakistan and hold $200,000 in al Qaeda funds. The government believes Khan was planning to blow up gas stations in Maryland.

Little evidence of the suspected plot was presented at the trial, and the judge noted that FBI questioning revealed Paracha did not know details of any planned attack. "You are a very intelligent and particularly educated young man," the judge said. "You made a very serious mistake here. It is a loss to the American community and a loss to the Pakistani community."
Continued on Page 49
Posted by: Fred || 07/22/2006 00:00 || Comments || Link || E-Mail|| [458 views] Top|| File under:
India-Pakistan
Indian police say arrest man behind Kashmir attacks
A senior member of a Pakistan-based militant group blamed for a series of attacks in the Indian Kashmir, including last week's bombing of tourist vehicles, has been arrested, police said on Saturday. More than a dozen people, including eight Indian tourists, were killed and at least three dozen wounded in a string of grenade attacks in Srinagar, summer capital of the Jammu and Kashmir state. "Mudasir Gujri, now in police custody, was the main organiser and planner of Lashkar-e-Taiba and brain behind at least 25 recent attacks," Gopal Sharma, state police chief told a news conference.

Gujri, a resident of south Kashmir, had carried a reward of 500,000 Indian rupees ($10,700). "His arrest has revealed certain remarkable things about the LeT (Lashkar-e-Taiba) and the direct hand of Pakistani agencies in training and organising such saboteurs for subversive activities in Kashmir," Sharma said.
Posted by: Fred || 07/22/2006 11:55 || Comments || Link || E-Mail|| [292 views] Top|| File under:
Pak not to allow militants to be questioned by India
Pakistan, which has rejected New Delhi's demand to hand over underworld don Dawood Ibrahim and Hizbul Mujahideen chief Syed Salahuddin, has said it will not allow leaders of banned militant groups like Lashkar-e-Toiba (LeT) and Jaish-e-Mohammed (JeM) to be questioned by Indian police.

Pakistan will even not furnish records of interrogation of LeT leader Hafiz Mohammed Sayed and JeM chief Masood Azhar till the two countries built a level of trust, Pakistan Foreign Minister Khurshid M Kasuri said in a private TV channel programme.

Asked if Pakistan will allow questioning of terrorist leaders by Indian police, he said "you are asking very strange things. For example we have not allowed the United States of America which is our ally for the last 50 years (to question disgraced nuclear scientist A Q Khan)."

India has made no demand for questioning of leaders of Pakistan-based terror outfits but has asked Islamabad to hand over Dawood and Salahuddin, who are wanted for terrorist and other heinous crimes in the country. The interview will be telecast tomorrow.

To a question on postponement of Foreign Secretary-level talks following the Mumbai blasts, Kasuri said, the SAARC Foreign Secretaries meeting and that of Foreign Ministers to be held in Dhaka on July 31 could provide an opportunity to discuss the future course of the dialogue process.
Posted by: john || 07/22/2006 09:51 || Comments || Link || E-Mail|| [329 views] Top|| File under:
NYPD gives insights on India terror
The terror blasts in Mumbai last week were the equivalent of bombing seven commuter stations between Manhattan and Westchester, an NYPD intelligence officer said yesterday in an unusual security briefing.

The NYPD - which dispatched the intelligence officer to Mumbai last week after commuter trains were bombed, killing more than 200 people - briefed 65 security chiefs yesterday from major New York corporations, banks and institutions.

In a conference call from India, the lieutenant, whose identity is being withheld, shared new details of the terror attacks, including:

# Terrorists disguised their bombs in burlap knapsacks used by Indian commuters.

# They stuffed the explosives in overhead racks near the train doors - giving themselves an easy way to slip out unnoticed and ensuring that many victims would suffer head wounds.

# The bombers apparently timed the attack so the seven devices detonated within 11 minutes - and blew while the trains were at commuter stations.

The tactic assured more casualties and added to the bombings' psychological warfare by making sure the blasts were seen by rush-hour crowds.
Posted by: john || 07/22/2006 09:38 || Comments || Link || E-Mail|| [294 views] Top|| File under:
5 Bugti commanders and 300 supporters surrender
DERA BUGTI: Five commanders of Nawab Akbar Khan Bugti and their 300 supporters surrendered to the government on Friday, an official said. The commanders include Wadera Ghulam Hussain Kalpar, Wadera Fazal Shambani, Wadera Bugti Kalpar, Wadera Juma and Wadera Pahari Kalpar. DCO Abdul Samad Lasi told reporters that the surrender of the five commanders had further weakened Akbar Bugti's command and control system. He said the tribesmen supported the government's development agenda for Balochistan.

Separately, some 590 Bugti tribesmen, who had deserted their homes due to escalating violence, started returned to the area on Friday. The tribesmen reached Looti, Pir Koh and Sui areas from Nasirabad district. DCO Lasi said that people were returning home since peace has been restored in the area. "The government will ensure their safety," he added.
Posted by: Fred || 07/22/2006 00:00 || Comments || Link || E-Mail|| [302 views] Top|| File under:
Suspected militants kill local religious leader in SW Pakistan
(KUNA) -- The dead body of a local leader of six-party religious alliance, Mutahida Majlis-i-Amal (MMA), was found Friday, nine months after he was kidnapped by suspected militants in Southwest Pakistan, said official. Haibut Khan was kidnapped at gunpoint nine months back from Lund Colony of Dera Bugti district, by suspected nationalist militants, said Abdul Samad Lasi, the district police officer (DPO), while talking to KUNA by telephone. He said militants dumped his dead body Friday in the same area from where he was kidnapped. He added that apparently it seemed that he was tortured to death. The DPO said a police case has been registered.
Posted by: Fred || 07/22/2006 00:00 || Comments || Link || E-Mail|| [292 views] Top|| File under:
Six LeT guerrillas killed in Jammu-Kashmir
(KUNA) -- Six suspected Lashkar-e-Taiba (LeT) guerrillas were killed in two separate incidents in Indian-administered Jammu and Kashmir Friday. According to a report by news agency Indo-Asian News Service, four guerrillas of the LeT were gunned down by Indian security forces in south Kashmir's Pulwama district. In another incident, security forces shot dead two LeT militants at Wampora village in south Kashmir's Anantnag district, the news agency reported.
Posted by: Fred || 07/22/2006 00:00 || Comments || Link || E-Mail|| [312 views] Top|| File under:
Five Iraqis killed, scores injured in car explosion in Midtown Kirkruk
(KUNA) -- Five Iraqi civilians were killed and tens of others were injured when a car bomb exploded in Midtown Kirkruk city in Northern Iraq, said a police source Thursday. The source told KUNA that the car exploded near the city hall and added that it caused damage to nearby properties. Violence is still occuring in Kirkuk city despite numerous efforts by the Iraq security forces and Multi-National Force (MNF) to maintain order in the city.
Posted by: Fred || 07/22/2006 00:00 || Comments || Link || E-Mail|| [293 views] Top|| File under:
US army kills five, arrests five Al-Qaeda militants
(KUNA) -- The US army said Thursday American soldiers killed five Al-Qaeda militants and arrested five others in separate operations in Iraq. A statement by the army said the US soldiers killed four gunmen during a raid on their hideout in the southeast of Baghdad. The raid, it added, targeted Al-Qaeda top militants in Iraq or Al-Qaeda affiliates. Another militant was killed in another attack in Samra', northern baghdad, said the army. The operations, aimed at cracking down on militants nationwide, also resulted in the apprehension of five militants, said the army.
Posted by: Fred || 07/22/2006 00:00 || Comments || Link || E-Mail|| [312 views] Top|| File under:
Two dead bodies found, 30 suspects arrested in Kirkuk
(KUNA) -- Two dead bodies were found on Friday, one of them is for a child, in the city of Kirkuk, northern Iraq. Iraqi Police sources told Kuwait News Agency (KUNA) that police patrols in Azadi area found a dead body in a prayer hall in Abu Allouk graveyard, noting that the dead body is for an unidentified two-year old child.

The sources also said that an Iraqi Police patrol found an unidentified, beheaded body on a road in Wasety neighborhood in Kirkuk city.

Meanwhile, the death toll of the Thursday blast nearby the Kirkuk city hall increased to six deaths and 18 injuries, all of them are civilians, in addition to damaging 17 civilian cars.

Meanwhile, a joint Iraqi-US force continued search operations to hunt down gunmen in the areas of Hwaijah and Riyadh, southwestern Kirkuk. The Iraqi forces arrested 11 suspects in Riyadh and seized 30 Kalashnikovs and other weapons and explosives. The forces also arrested 17 suspects and seized 16 Kalashnikovs, rocket-propelled grenades, and materials used in preparing explosives. The search operations were requested by tribal leaders in Hwaijah and Riyadh due to the increasing armed operations in these areas.
Posted by: Fred || 07/22/2006 00:00 || Comments || Link || E-Mail|| [302 views] Top|| File under:
US Army says Iraqi forces executed wide-scale operation north of Baghdad
(KUNA) -- The Iraqi forces on Thursday executed a major, wide-scale military operation with US air support north of Baghdad. A US Army press release said the operation, executed with the support of more than 20 helicopters, aims at hunting down an armed group preparing explosives in northern Baghdad. The Iraqi forces executed a door-to-door search and arrested a gunman for preparing explosives in his residence. Also, assault rifles, machineguns, pistols, ammunitions, detonators, rockets, mortar rounds, and detonating wires were seized in the operation.
Posted by: Fred || 07/22/2006 00:00 || Comments || Link || E-Mail|| [303 views] Top|| File under:
Bomb explosion south of Baghdad injures three MNF soldiers
(KUNA) -- Multi-National Forces (MNF) in Iraq said on Friday that three soldiers were injured when an explosion rocked their patrol vehicle south of Baghdad. A source from the MNF said an improvised bomb device planted on the side of the road exploded when an MNF patrolling vehicle was passing by northwest of the city of Kout in the south of Iraq. Two soldiers from Poland and one from El-Salvador were injured, the source added. An Iraqi police source from a town close to Kout said that a similar bomb exploded when a US military vehicle was passing by, however there were no reports of causalities.
Posted by: Fred || 07/22/2006 00:00 || Comments || Link || E-Mail|| [293 views] Top|| File under:
150 Missiles Strike Northern Cities Over Sabbath
Residents of northern Israel spent a very tense Sabbath in their bomb shelters as more than 150 missiles struck various towns and cities in the region. A Terror attack in Tel Aviv was prevented. In all, Magen David Adom officials told Arutz-7 that teams responded to 55 incidents over the sabbath, treating 39 injured individuals. Rockets struck Nahariya, Kiryat Shmona, Carmiel, Rosh Pina, Ma'alot, Hatzor Haglilit, the Golan Heights, Haifa and Tzfat.

In Tzfat, four members of a single family were wounded - the 40-year-old mother seriously, her daughter moderately and her son and husband lightly. In Carmiel, one resident was wounded seriously Saturday evening. Carmiel was also hit earlier in the day, wounding two - one moderately and one lightly - as rockets struck their homes directly. In Kiryat Shmona, 26 missiles slammed into the city injuring six people lightly. On Friday, four people were moderately wounded and 12 lightly when ten rockets hit Haifa in two waves. One resident of Yesod Hama'aleh was lightly injured by shrapnel when a rocket struck the small village.

Friday night, Tel Aviv police succeeded in apprehending three Arab terrorists in the city planning to carry out a bonb attack. The terrorists, who matched descriptions of suspects said to be on their way to an attack, were nabbed in a vehicle at the entrance to the Tel Aviv port, a hub of the city's night life.
Posted by: Steve || 07/22/2006 16:37 || Comments || Link || E-Mail|| [363 views] Top|| File under:
Gaza groups agree to stop firing at Israel
GAZA CITY, Gaza Strip - Militant groups in the Gaza Strip have agreed to stop firing missiles at Israel at midnight Saturday, senior Palestinian officials said.

The unilateral cease-fire is aimed at ending an Israeli offensive in the Gaza Strip that began June 28, three days after militants raided an Israeli army post, killing two soldiers and capturing a third, 19-year-old Cpl. Gilad Shalit, the officials said on condition of anonymity because the agreement was reached at a closed meeting.

More than 100 Palestinians have been killed since then in daily attacks by Israeli warplanes, tanks and artillery, and the militants have fired hundreds of homemade rockets at southern Israel.

The agreement was reached in Gaza City following meetings sponsored by Palestinian President Mahmoud Abbas and Prime Minister Ismail Haniyeh aimed at finding a way out of the crisis in Gaza, the officials said. Several Palestinian militant groups attended, including Haniyeh's Hamas and Islamic Jihad, which have been blamed for many of the rocket attacks on southern Israel, the officials said.

The Israeli Defense Forces said it had no immediate comment about the militants' cease-fire.

In fighting in Gaza on Friday, four people — a Hamas activist and three relatives — were killed in an explosion at a home in Gaza City, hospital officials said. Palestinians said the house was hit by an Israeli tank shell. The Israeli military denied using artillery or tanks.


Work accident.


On Thursday, Israeli aircraft carried out a series of strikes against Palestinian militants in the Mughazi refugee camp in central Gaza, the army said. Two militants were killed and at least 15 people, many of them civilians, were wounded, Palestinian medical officials said.

Israeli forces pulled out of the camp Friday.
Posted by: tu3031 || 07/22/2006 13:30 || Comments || Link || E-Mail|| [350 views] Top|| File under:
U.S. doubts Israeli figures about damage of air war
Israel is overstating the damage its air war has inflicted on the Hezbollah militia, which hides its weapons in tunnels and civilian neighborhoods throughout Lebanon, Bush administration and intelligence officials said yesterday.

Israeli assessments are "too large," said one U.S. official, who spoke on the condition of anonymity. But he added, "We are not getting into numbers."

Jerusalem military leaders have put out numbers such as "50 percent" and "one-third" to assess the damage its combat jets have done to Hezbollah's arsenal of 13,000 rockets, and its mortars, launchers, vehicles and other military equipment. Israel's ambassador to the U.S., Daniel Ayalon, told the Associated Press yesterday that bombing has destroyed more than 40 percent of Hezbollah's arms.

A second government source said the amount destroyed is less than one-third. Officials also said an air attack on Hezbollah's headquarters bunker in south Beirut failed to kill any senior militia members, including leader Sheik Hassan Nasrallah. The assumption is that no senior Hezbollah members were home when Israeli planes dropped 23 tons of munitions, including concrete-penetrating "bunker buster" bombs.

Since July 12, Israel has struck up to 100 targets a day in an air war that has been years in the planning as it watched Hezbollah, its sworn enemy, build up its rocket force, bunkers and membership numbers in southern Lebanon. War planners are finding that much of Hezbollah's firepower is hidden in hard-to-hit bunkers, tunnels or civilian neighborhoods, or is being spirited away in trucks after rockets are launched. Hezbollah, which touched off the current violence by invading Israel and kidnapping two soldiers, has fired as many as 1,000 short-range missiles at Israeli cities.

Still, Israel, using satellite imagery and human spies, had complied a long list of Hezbollah targets and has been able to destroy a significant number of Hezbollah assets using precision-guided bombs, a defense source said yesterday. Israeli chief of staff Lt. Gen. Dan Halutz said yesterday the offensive has killed 100 Hezbollah guerrillas. A U.S.-designated terror group, Hezbollah has about 1,000 or fewer combatants, and several thousand active supporters or members.


The problem for Israel is, there are limits to air wars and there are missions that only ground troops can carry out. Aerial bombardment cannot get at all targets, or verify damage. That is one reason Israel is contemplating a limited invasion to clear out bunkers and create a buffer zone free of Hezbollah rockets.

"Clearly [Israeli attacks have] had a very significant impact on their military capability," said a U.S. counterterrorism official. "But Hezbollah still has a significant stockpile of rockets."

Created with Iranian money and training in 1982, Hezbollah receives most of its rockets, the mainstay of its arsenal from Tehran, which ships them via highway routes through Syria to southern Lebanon. Iran's Revolutionary Guards, the enforcers of Iran's Islamic revolution and rigid theocracy, has sent advisers to Lebanon to train Hezbollah in how to operate new models of Katyusha, Fajr and Zelzal rockets that have hit Israel cities.
Posted by: Nimble Spemble || 07/22/2006 11:51 || Comments || Link || E-Mail|| [624 views] Top|| File under:
US speeds resupply of bunker-busters to Israel
NYT registration required.



The Bush administration is rushing a delivery of precision-guided bombs to Israel, which requested the expedited shipment last week after beginning its air campaign against Hezbollah targets in Lebanon, American officials said Friday.

The decision to quickly ship the weapons to Israel was made with relatively little debate within the Bush administration, the officials said. Its disclosure threatens to anger Arab governments and others because of the appearance that the United States is actively aiding the Israeli bombing campaign in a way that could be compared to Iran's efforts to arm and resupply Hezbollah.
Continued on Page 49
Posted by: Jackal || 07/22/2006 10:04 || Comments || Link || E-Mail|| [349 views] Top|| File under:
Police seeking suspected terrorist in Tel Aviv
The Shin Bet (Israel Security Agency) has issued an alert to police of a possible suicide terrorist currently making their way through the Tel Aviv area. Roadblocks were being set up in the area and police were out in force in searches for the individual.
Posted by: Fred || 07/22/2006 00:00 || Comments || Link || E-Mail|| [310 views] Top|| File under:
Four Palestinians killed, three wounded in Shujaiya, eastern Gaza
(KUNA) -- Four Palestinian civilians were killed Friday and three others were wounded after Israeli forces shelled a house in the Shujaiya district, eastern Gaza. Palestinian security and medical sources confirmed that those killed and wounded were members of the same family, that of Jabur Harara and that their home had been hit with Israeli cannons very early this morning while they were still asleep. Director of public relations at Shifaa Hospital Dr. Jomaa Al-Saqqa said wounds of three family members were serious, adding that the severed remains of those killed -- the mother, elder son, second son, and cousin -- were burnt and charred.
Posted by: Fred || 07/22/2006 00:00 || Comments || Link || E-Mail|| [293 views] Top|| File under:
Casualties of Hezbollah Katyusha rockets increased to 19 in Haifa
(KUNA) -- The number of injured people in the bombing of Haifa's old market Friday increased to 19 people, two of whom are in critical condition. Israeli radio said that Hezbollah rocket attack on Haifa's old market resulted in the largest number of casualties among Israelis since the beginning of the war. Safad city and Rosh Pina settlement were also targeted by Hezbollah's Katyusha rockets, but no casualties were reported.
Posted by: Fred || 07/22/2006 00:00 || Comments || Link || E-Mail|| [287 views] Top|| File under:
UNRWA: Israel dropped leaflets in Gaza warning it will attack homes with weapons
(KUNA) -- Chief UNRWA Officer and Spokesman in Geneva Matthias Burchard told reporters Friday that UNRWA is extremely worried after the Israeli forces dropped leaflets throughout the Gaza strip warning it will attack homes alleged to hide weapons. "UNRWA is extremely concerned about this new policy that threatens directly homes of civilians," he added.


Any concern over whether they're chock full of weapons?.... [Chirrup!]

He added, that this morning the Israeli forces withdrew from the Maghazi refugee camp, which lodges 23,000 Palestinian refugees, located in the centre of the Strip. The result of the nearly 3 day military incursion, he said, is 17 dead Palestinians, and 107 wounded.


All are innocents, of course, the majority puppies and kittens...

"UNRWA is presently assessing the damage, but it is clear already that considerable damage has been done, including to UNRWA installations. Especially worrying was that residents could not flee the fighting, partly also due to embankments the Israelis had built for their tanks. Residents were lying on the floor as the only means of trying to protect themselves," he said. Burchard explained that this destruction comes just days after widespread destruction in Beit Hanoun, northern Gaza strip of 4 UNRWA schools and a health clinic, all of course widely identifiable as UN installations. Concerning access, Burchard said that it has become erratic in terms of movement within the strip, and precarious for getting anything in, a gamble of getting something out, and tragic for locals wishing to leave or return via Rafah.
Posted by: Fred || 07/22/2006 00:00 || Comments || Link || E-Mail|| [299 views] Top|| File under:
Syria-Lebanon-Iran
Debka: Tehran Takes Control, Directing Hezbollah, Arms Airlift
Syria placed its army on war preparedness, pointed Scuds at Israel from Thursday, July 20, the day Tehran took control of Lebanon War.

Our sources add Syrian fighter pilots are sitting in their cockpits.

These orders went out from Syrian president Bashar Assad July 20 when Iran's Revolutionary Guards commander Brig.-Gen Yahya Rahim Safavi (picture) assumed command of the Lebanon war from Hizballah leader Hassan Nasrallah.

Tehran's direct military intervention in the conflict was accompanied by an Iranian weapons airlift which began landing Wednesday, July 19, at the Abu Ad Duhur military airfield north of Homs. The deliveries include large quantities of new missiles, including the long-range Zelzal and Fajr 3 and Fajr 5 missiles, Katyusha rockets, anti-tank and anti-air missiles sent out from RG HQ in Bandar Abbas on the Persian Gulf.

Assad acted on the assumption that Israel, whose air force and ground forces are already hammering the cross-border supply routes north of the Litani River to block the passage of Iranian hardware to Hizballah, will soon decide to go for Iranian military operations in Damascus and Abu Ad Duhur.

Gen. Safavi has set up two forward command posts which coordinate war operations with Hizballah chief of staff Ibrahim Akil.

One center is working out of a cellar of the Iranian embassy in Beirut to regulate Hizballah rocket fire against Israel and direct the groups of 3 or 4 RG officers taking part in every Hizballah face-to-face engagement with Israeli ground troops in the south.

The second, housed in the basement of the Iranian embassy in Damascus, is in charge of communications, intelligence and getting hardware into Lebanon.

The deliveries were made to the Abu Ad Duhur airfield because it belongs to the joint Iranian-Syrian Scud missile factory which employs a large number of Iranian engineers and technicians.

DEBKAfile's military sources report that some of the Iranian arms have Hizballah in Lebanon notwithstanding intense Israeli cutoff operations and their impact will probably be palpable in the coming days.
Posted by: Anonymoose || 07/22/2006 20:30 || Comments || Link || E-Mail|| [636 views] Top|| File under:
US rules out troops in Lebanon
THE United States says it will not contribute troops to a possible international force in Lebanon, as world powers weigh the precise mandate and design of a proposed peacekeeping mission there.

To defuse an escalating crisis, British Prime Minister Tony Blair and others have called for a "robust" force much larger than the 2,000-strong UN observer mission already in Lebanon. Whatever force takes shape, Washington made clear that US troops will not be on the ground. "We are looking at what kind of international assistance force makes sense, but I do not think that it is anticipated that US ground forces are expected for that force," US Secretary of State Condoleezza Rice told reporters yesterday.

Rice said she had spoken with UN Secretary-General Kofi Annan about a possible multinational force and discussions were underway with US allies to resolve key issues. "The questions about what kind of force it is, what its command structure is, is it a UN force, is it an international assistance force, those are the discussions that are going on and I think are going to go on over the next few days," Rice said.

Any UN or international force would have to be strong enough to prevent the Shi'ite Hizbollah militia from operating out of southern Lebanon, she said. "That's going to take a robust force."

An Israeli offensive against the militant Shi'ite group Hizbollah, launched in response to the kidnapping of two Israeli soldiers, has left more than 352 people dead in 11 days.

Former German foreign minister Joschka Fischer has said it would make "little sense" to deploy a bigger UN force in Lebanon to stabilise the country. "Another blue-helmet mandate will make little sense. Only a robust force with a robust mandate could perhaps achieve something positive. But the risks are enormous," Fischer recently told Die Zeit newspaper.

In New York, the US ambassador to the UN, John Bolton, said talks on a stabilisation force had to address "broad questions" about the contingent's authority to confront and disarm Hizbollah, as well as its relationship to the existing UN mission and the Lebanese government. Bolton warned against creating a new mission that would simply add a new layer of UN bureaucracy in the region. "And while hardly an interim force, it is reasonable and responsible to ask how a new force would differ from and be more effective than UNIFIL (the UN Interim Force in Lebanon)," Bolton said.
Posted by: tipper || 07/22/2006 17:57 || Comments || Link || E-Mail|| [355 views] Top|| File under:
IDF Carries Out Widespread Ops in Lebanon, US Supports
Ten Lebanese villages that rockets were launched from have been order to leave their homes immediately as the IDF continues to comb Lebanon for munitions caches, hideouts, bunkers and launch-sites. Residents of the ten additional villages from which rockets have been fired were warned to evacuate their homes by 7 PM Saturday ahead of IAF air strikes.

The Meron A-Ras area of southern Lebanon has been taken by IDF ground troops. The Hizbullah bunkers in, around and below the village have all been raided and the IDF has now stationed troops in the village. Security forces in the area report scores of Katyusha shells, missile storage areas and missile-launchers, which were concealed in the village's mosque.

They took the high ground and are now looking down at the Hizbullah postions.

Over the weekend, air strikes in Lebanon destroyed a building described as 'Hizbullah Headquarters,' a half-dozen missile launchers, communications lines and a cache of long-range missiles, anti-tank missiles and guns. Several television broadcast facilities were also hit, presumably due to their complicity in broadcasting Hizbullah's Al-Manar television channel.

Now reportedly back on the air.

More than 1,800 targets have been hit by Israel's Air Force since the beginning of the Reengagement War.

Chief of Staff Dan Halutz said the air strikes will continue as long as they have to. "It takes time to hit at terrorism," he told reporters Friday. "We will fight terror wherever it is, because if we do not fight it, it will fight us - if we don't reach it, it will reach us." Halutz added that Hizbullah has made a practice of using mosques to hide the Katyusha missile launchers.

Thousands of Israelis received their Tzav Shmoneh emergency call-up orders Thursday evening. Most will be taking the place of members of the standing army who will be headed into Lebanon in what the IDF brass is calling a limited ground invasion. As a result, in addition to the two million Israelis spending the Sabbath away from their northern homes or in bomb shelters, thousands more made due without their fathers and sons.

Responding to the extensive coverage of recent IDF casualities in both the print and televised media, IDF Commander of the North Maj.-Gen. Udi Adam urged Israelis to refrain from shedding tears for the fallen until the war is won.
"We have to change our way of thinking," he said. "Human life is important but we are at war and it costs human lives. We won't count the dead at present, only at the end. We'll cry for the dead and will encourage their brothers in arms. There are more places like Meron A-Ras, and unfortunately we'll have to reach them." Asked the common question voiced by Israel's media - whether the IDF will become "bogged down in the Lebanese mud" - Maj.-Gen. Adam urged Israelis exercise patience. "This is not a short story," he warned, "but it will not be never-ending either."

Meanwhile, in his weekly radio address, US President George W. Bush reassured those concerned that US Secretary of State Condoleezza Rice's upcoming visit is intended to pressure Israel that Rice would "make it clear that resolving the crisis demands confronting the terrorist group that launched the attacks and the nations that support it." Bush, referring to Syria and Iran, added: "Their actions threaten the entire Middle East and stand in the way of resolving the current crisis and bringing lasting peace to this troubled region."

MK Zahava Gal-On (Meretz), who is advocating immediate negotiations with Hizbullah, responded to Bush's statements that forcing an early cease-fire would not be prudent, saying, "We must not turn the IDF soldiers into Bush's cannon fodder."

DEBKA adds: Israel sends more forces and tanks into S. Lebanon, gains control of Maroun er Ras which overlooks Hizballah command posts. The Maroun er Ras tunnels were finally cleared out Friday night with short range ground missiles after a ferocious three-day battle.

Wonder if they have those thermobaric warheads we are using in Afghanistan?

In the banana and citrus groves around Tyre, from which rocket fire batters the coastal towns of northern Israel, special forces have taken over from the air force and for the third day are fighting hand-to-hand to flush out the hundreds of Hizballah fighters hiding in a rabbit warren of fortified trenches and tunnels. They were supported Saturday, July 22, by Israeli navy gunships opposite Tyre port.
Posted by: Steve || 07/22/2006 16:28 || Comments || Link || E-Mail|| [361 views] Top|| File under:
Israeli Soldiers Move Into Lebanese Village
Israel's Air Force today pressed ahead with punishing bombing raids on Lebanon, and Israeli soldiers moved into a village just across the Lebanese border in what the military described as a limited operation against a Hezbollah stronghold. Israeli soldiers in armored vehicles were operating today in Maroun al-Ras, an area where intense firefights took place on Wednesday and Thursday. Six Israeli soldiers and a number of Hezbollah fighters were killed in those battles just across the border.

The Israeli troops were in control today, but the military was continuing to hit nearby areas with bombs or shells. The Israeli soldiers were searching for Hezbollah bunkers and other posts, as well as rockets and other arms, the military said. According to an Associated Press report from the border, a group of Israeli tanks, bulldozers and personnel carriers knocked down a border fence and entered the Maroun al-Ras this afternoon. Gunfire could be heard from the village, the A.P. reported, and artillery based inside Israel also was firing into the area. In all, up to 2,000 Israeli troops entered the area today, but some later returned to Israel.

The Israeli Army is looking to systematically destroy Hezbollah positions near the border, but the military leadership remains extremely wary of a large-scale ground incursion.
Posted by: Fred || 07/22/2006 11:53 || Comments || Link || E-Mail|| [300 views] Top|| File under:
Do not expect full-scale incursion: Israel
An Israeli military source says the Israeli army plans to step-up pinpoint incursions into southern Lebanon but will stop short of a full-scale ground invasion.

The military source made the comments after a US television network reported that an Israeli invasion of Lebanon was imminent.

"You should not expect a full-scale incursion into Lebanon," the Israeli military source said, adding that brief, targeted incursions would intensify along the border.

"We are already inside Lebanon and troops will continue to operate there because it is the only way to act against the Hezbollah bunkers there," the source said.

The source estimated that several hundred troops were currently operating in Lebanon.

The source cited as a possible model Israel's tactics in the Gaza Strip, where ground forces have pushed into certain areas to carry out set missions for a few days and then moved out.

Israel on Friday ordered several thousand reserve soldiers to report for duty in a possible sign that the army was massing for a ground invasion of southern Lebanon to try to drive Hezbollah fighters away from the border.

CNBC reported that intelligence sources told NBC News that an Israeli invasion of Lebanon was likely on Friday night.

A military source said more than 3,000 reservists have been called up. Army Radio said it could be six battalions, which might mean up to 6,000 soldiers.

Such a build-up would be one of Israel's biggest since it invaded Lebanon in 1982 to try crush Palestinian militants operating there. The army withdrew in 2000.

Israel has been moving troops and armour in since the crisis with Hezbollah erupted on July 12 when the group abducted two soldiers and killed eight others in a cross-border raid.
-Reuters
Posted by: anonymous5089 || 07/22/2006 02:26 || Comments || Link || E-Mail|| [553 views] Top|| File under:
Israel 'has 13 Hizbollah bodies'
From correspondents in Jerusalem

ISRAEL is holding corpses of 13 Hizbollah fighters killed during clashes with Israeli soldiers on Lebanese soil and has killed "about 100" of its fighters since July 12, the army chief of staff said today.

General Dan Halutz told journalists "about 100 Hizbollah terrorists of all ranks have been killed".
"We will not release the names of those we know," Halutz added. "We will leave it up to them to publish names they have (so far) not divulged."

"During fighting yesterday (Thursday) about 13 combatants were killed," the general said. "We are now deciding what to do with their bodies."

The guerrillas were killed in clashes on Lebanese territory close to the border north of the Israeli town of Avivim. Four Israeli soldiers from an elite commando unit also died.

Hizbollah has said two of its fighters were killed in the fighting.

"We are in possession of corpses of Hizbollah fighters," an Israeli military spokesman said.

"As you know, we do not exploit bodies as they (Hizbollah) are in the habit of doing," Halutz said.

Asked whether Israel might ask for information about its two soldiers captured by Hizbollah on July 12 in exchange for the bodies, the general replied: "Let's leave that question for later."

"We are not like those who use bodies like money in exchanges," he added.

"If only for respect, we will not leave bodies on the battlefield that no one (else) can recover," Halutz said.

In January 2004, Israel freed 400 Palestinians and 23 Lebanese following the release by Hizbollah of abducted Israeli businessman Elhanan Tanenbaum and the return of the remains of three of its soldiers captured in October 2000.

Referring to the humanitarian corridor opened to allow those wanting to leave Lebanon to do so, Halutz said Israel had also agreed to a special corridor for aid.

"Following requests and information concerning the many shortages, we have opened a corridor for the delivery of humanitarian aid to Lebanon," he said.

"All countries wanting to send this type of aid can do so by coordinating with Israel," the general added.

Since it began its offensive against Lebanon following the July 12 capture by Hizbollah of two soldiers and the deaths in attacks of eight others, Israel has imposed an air, sea and land blockade on the country.
Posted by: anonymous5089 || 07/22/2006 02:17 || Comments || Link || E-Mail|| [513 views] Top|| File under:
IAF destroys 3 Katyusha launch cells in s. Lebanon
The IAF destroyed three Katyusha launching cells in southern Lebanon on Friday evening. One cell was deployed in Tyre, while the other two were stationed in the village of Tibnin in south Lebanon, Channel 2 reported.
Posted by: Fred || 07/22/2006 00:00 || Comments || Link || E-Mail|| [307 views] Top|| File under:
UN-run post caught in IDF-Hizbullah crossfire
A UN-run observation post near the border was struck during fighting between Israel and Hizbullah operatives on Friday, while Israel pushed ahead with air strikes on Lebanon and warned people in the south to flee as it prepared for a possible ground invasion on Friday. The IDF said Hizbullah rockets hit the UN post near Zar'it, but a UN officer said it was an artillery shell fired by the IDF. The facility was severely damaged, but nobody was injured as the Ghanian troops manning the post were inside bomb shelters at the time of the strike, the UN official said.
Posted by: Fred || 07/22/2006 00:00 || Comments || Link || E-Mail|| [279 views] Top|| File under:
Army troops bury bodies of 74 victims killed in Israeli aggression on Lebanon
(KUNA) -- The Lebanese army held a group burial Friday for the bodies of 74 victims who were killed in the Israeli attacks on Lebanon. The burial ceremonies were conducted near the army barracks in Sour area. The burial was attended by the families of the deceased, the security forces and Sour area's Mufti who led the burial prayers. A total number of 350 deaths and 1100 injuries were reached since the beginning of the Israeli aggression on July 12, said medical and security sources.

In the meantime, Egypt sent two military planes, which were filled with relief aids, to Syria in an effort to reduce the suffering of citizens in Lebanon. The Middle East News Agency (MENA) said that a senior Egyptian military official has ordered the two planes' departure to Syria after he received his orders from President Hosni Mubarak.
Posted by: Fred || 07/22/2006 00:00 || Comments || Link || E-Mail|| [275 views] Top|| File under:
Body of Israeli soldier found in south Lebanon
Al Arabiya television said on Friday the Israeli army had found the body of an Israeli soldier who had previously been reported missing. It later said the body was found in southern Lebanon, but gave no more details. Earlier on Friday, Israel's army confirmed that four soldiers had been killed and several wounded in fierce clashes with Hizbollah guerrillas just inside Lebanon on Thursday.
Posted by: Fred || 07/22/2006 00:00 || Comments || Link || E-Mail|| [290 views] Top|| File under:
Turkish Army in Iran fighting the PKK
The lousy English is theirs.

Turkish troops entered the Iranian territories to prevent the PKK terrorist attacks in coordination with the Iranian authorities. Turkish troops based near the Iraqi borders in Iran. Iran supports Turkey's possible military operation in North Iraq. Turkey argues that it has all the self-defence right.

Turkish daily Aksam wrote on Friday that Turkey and Iran continue the military operations against the PKK. According to Aksam daily the Turkish troops based near Hoy (Khovoy) and Mirgever towns.

Time to time Iranian airforce contribute to the Turkish operations against the PKK. Iran had made military operations against the PKK camps in Iraq in the past.


The article continues at length with a big screed against the U.S. for not letting the Turks run around in Iraq ad lib to whack the PKK.
Posted by: Steve White || 07/22/2006 00:00 || Comments || Link || E-Mail|| [298 views] Top|| File under:
Who's in the News
99
[untagged]
Bookmark
E-Mail Me
The Classics
The O Club
Rantburg Store
The Bloids
The Never-ending Story
Thugburg
Gulf War I
The Way We Were
Bio
Merry-Go-Blog
Hair Through the Ages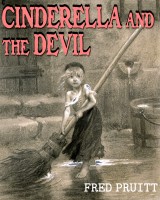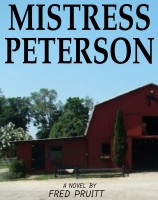 On Sale now!


A multi-volume chronology and reference guide set detailing three years of the Mexican Drug War between 2010 and 2012.

Rantburg.com and borderlandbeat.com correspondent and author Chris Covert presents his first non-fiction work detailing the drug and gang related violence in Mexico.

Chris gives us Mexican press dispatches of drug and gang war violence over three years, presented in a multi volume set intended to chronicle the death, violence and mayhem which has dominated Mexico for six years.
Click here for more information


Meet the Mods
In no particular order...


Steve White
Seafarious
Pappy
lotp
Scooter McGruder
john frum
tu3031
badanov
sherry
ryuge
GolfBravoUSMC
Bright Pebbles
trailing wife
Gloria
Fred
Besoeker
Glenmore
Frank G
3dc
Skidmark
Alaska Paul



Better than the average link...



Rantburg was assembled from recycled algorithms in the United States of America. No trees were destroyed in the production of this weblog. We did hurt some, though. Sorry.
35.172.233.215