Quana's back...
Eristic has returned from... um... wherever she went, with a new URL — http://eristic.nu. Don't forget to update your links.
To inaugurate her new Graymatter-powered site, Quana fee-lays the State Department's striped pants and ladies' underwear set for this week's Visa Express® fiasco™, breads 'em, and deep frys 'em to a tasty golden brown...

Uh... actually they're burnt to a crisp.
Posted by: Fred Pruitt || 07/20/2002 07:56 pm || Comments || Link || E-Mail|| [252 views] Top|| File under:
Axis of Evil
Five deaders in strike on Iraqi comms center...
U.S. and British warplanes destroyed a military communications facility in southern Iraq, the U.S. military said Friday. Iraq said the missile strike killed five people, including a couple and their children. The planes, patrolling the no-fly zone over southern Iraq, used precision-guided weapons to destroy the military site Thursday, U.S. Central Command said in a statement. The strikes came in response to continued Iraqi hostile actions toward coalition airplanes, it said.

The Iraqi military said the coalition planes bombed "civilian and service installations" in Qadissiya province on Thursday night. The attack hit two nearby homes, destroying one and damaging the other, killing five people and injuring 17 others, the military said in a statement carried by the official Iraqi News Agency. Among the dead were a husband, wife and their two children, the agency said. A 60-year-old man who was also killed was thought to be a relative. Funerals for the air raid victims were held Friday in Diwaniya, the capital of Qadissiya province, the agency said. Government officials and members of Saddam Hussein's ruling Baath Party attended. Mourners shouted "Down with Bush" and "Down with America," while others demanded Saddam extract revenge.


They lived at a military comms center? Well, they're certainly justified in vowing dire (yawn!) revenge...
Posted by: Fred Pruitt || 07/20/2002 08:13 am || Comments || Link || E-Mail|| [257 views] Top|| File under:
Khatami's brother re-elected to head Iran's largest party
Iran's largest pro-reform party, the Islamic Iran Participation Front (IIPF), has re-elected President Mohammad Khatami's younger brother as its leader, press reports said Saturday. Mohammad-Reza Khatami was elected by the party's central council during the three-day party general assembly meeting in Tehran which ended Friday, the reformist Hambastegi paper reported. He gained 90 percent of the votes and will serve as the IIPF's secretary general for two years, it said. A total of 290 delegates attended the IIPF meeting which launched a "plan for action" for future elections in the remaining three years of President Khatami's second and last tenure.


It's nice he could get a job in the family business...
Posted by: Fred Pruitt || 07/20/2002 11:26 am || Comments || Link || E-Mail|| [257 views] Top|| File under:
Khamenei dishes up the vitriol...
Supreme leader Ayatollah Ali Khamenei insisted Saturday that Iran would not "deviate from its chosen path," although a top aide hinted at "new horizons" in relations if the United States abandoned its policy of sanctions.
"Us lemmings Iranians are gonna continue off that cliff along our chosen path..."
Khamenei said anti-US protests in all of Iran's major cities Friday had given the lie to President George W. Bush's charge that ordinary Iranians wanted democratic reforms. "Your presence by the millions under the scorching sun was a declaration to the world that this great nation will not deviate from its chosen path," the Iranian leader said in a televised address to the nation.


Well, okay, then. We'll just threaten somebody else...


"America, from under the shadow of war and death, has officially threatened to overthrow Iran and at the same time it speaks of democracy, freedom and the people's right to choose. You people responded properly to the cunning plans, and now everything that needed to be said to the enemies inside the country and worldwide has been said," Khamenei said.
Gotta watch out for those cunning plans. They're... ummm... cunning.
FOLLOWUP:
Bill Quick points to Hossein Derakhshan's weblog...
Yesterday was a anti-American demonstration. Although we all know these kind of demonstrations and people who participate in these kind of stuff. Most of them are govenrment staff who are forced to come, or they are gonna have problems. Even some of them are brought down to Tehran from other cities. So nobody should take these things seriousely. Iranians love Americans and their life-style, you just have to come here to see it.
Welcome to my links, Hoder.
Posted by: Fred Pruitt || 07/20/2002 12:07 pm || Comments || Link || E-Mail|| [252 views] Top|| File under:
Caucasus
100 Georgian troops quit over reforms...
More than 100 elite Georgian combat troops have quit the army over military reforms supported by the United States. Georgia is trying to modernise a disgruntled, often mutinous military that has been defeated in two separatist wars since independence from Soviet rule. Many officers are known to be unhappy at what they see as the slow pace of change. Acting chief of Georgia's land forces Nikolai Dzhanzhgava, among those who resigned, said 102 troops and officers had quit. "This is neither a protest nor a revolt. We have left our weapons in the armoury," Dzhanzhgava told Rustavi-2 television. "We are leaving because we cannot perform our duties in such conditions while the so-called construction of a new Georgian army is proceeding." The troops belonged to the army's rapid reaction force and the commando battalion. Both units are part of the U.S.-sponsored programme, but Dzhanzhgava said the men had no objection to Washington's involvement.


So the Georgian government is hosing things...?


U.S. army Green Beret instructors arrived in Georgia in May as part of a 21-month modernisation programme that will cost $64 million – four times Georgia's annual defence budget. Georgian Defence Minister David Tevzadze told reporters he did not have complete information about the incident, but described Dzhanzhgava's actions as "inappropriate". President Eduard Shevardnadze, who launched the reforms, personally negotiated an end to the most spectacular army mutiny in May last year when 400 men walked out of their barracks after being denied pay for 14 months.
Yup. Sounds like the apparatchiki are hosing things...
Posted by: Fred Pruitt || 07/20/2002 10:20 am || Comments || Link || E-Mail|| [269 views] Top|| File under:
Georgia continues search for international terrorists
The Georgian Ministry of National Security is continuing to look for people suspected of committing terrorist attacks in Russia. "After the detention and extradition to Russia of Adam Dekkushev, who was charged with involvement in apartment bombings in Moscow and Volgodonsk, we are continuing to search for his accomplices Yusuf Krymshakhanov and Timur Batchayev, as well as for other persons listed by the Russian Prosecutor General's Office. This list was handed over to Georgian law enforcement agencies," Deputy Minister of National Security Lasha Natsvlishvili told Interfax on Thursday. "If the information that all of these people are in Georgia is confirmed, adequate measures will be taken in line with international conventions," he said. "Georgia will not be a haven for international terrorists," Natsvlishvili stressed.


The Georgians managed to lure Dekkushev out of the Pankisi Gorge last Monday. He had three separate passports in his possession, and seems to have been on his way to Turkey. A number of large Russian men with moustaches and truncheons were very happy to meet him...
Posted by: Fred Pruitt || 07/20/2002 10:45 am || Comments || Link || E-Mail|| [253 views] Top|| File under:
Home Front
Bush on the Bad Guys...
President Bush, addressing troops of 10th Mountain Division:
"These tyrants and terrorists have one thing in common - whatever their plans and schemes, they will not be restrained by a hint of humanity or conscience," Bush said. "The enemies of America no longer need great armies to attack our people. They require only great hatred, made more dangerous by advanced technologies," he said.
He's been reading blogs, hasn't he?
Posted by: Fred Pruitt || 07/20/2002 08:13 am || Comments || Link || E-Mail|| [247 views] Top|| File under:
Rumsfeld Orders Probe Of Leaked Iraq Scenarios
Defense Secretary Donald Rumsfeld ordered an internal investigation into who leaked a highly classified document on possible military actions to topple Iraq's Saddam Hussein, officials said Friday. The investigation, which has not been publicly announced,


... but is being publicly discussed...


is being conducted by the Air Force Office of Special Investigations, whose primary missions are criminal investigation and counterintelligence. The Pentagon public affairs office would not comment, but the investigation of the leak to The New York Times was confirmed by officials, including some who said they had been questioned in their offices this week by agents of the Air Force Office of Special Investigation. Rumsfeld's decision is believed to be the first such probe he has ordered since taking office in January 2001. This official said Rumsfeld issued the order shortly after the Times story was published July 5.
Did they leak the real one? Or is he drawing attention to that one...?

I've probably commented enough times on the nitwittery — and disloyalty — of people who compromise methods and sources and toss classified documents around to show how important they are. I'd really like to see somebody go to jail for the stuff I was apparently dumb enough to take seriously...
Posted by: Fred Pruitt || 07/20/2002 08:13 am || Comments || Link || E-Mail|| [262 views] Top|| File under:
PPP asks Mary Robinson to help dump blasphemy law
The Human Rights Cell of the Pakistan People's Party has apprised the United Nations High Commissioner for Human Rights, Mary Robinson, of the threat posed to civil society in Pakistan by the draconian blasphemy law.


Oh, and wouldn't that go over like fertilzer in the punch bowl?


The coordinator of the PPP cell, Fauzia Wahab, in a letter addressed to Ms Robinson, said: "A convict in the blasphemy case was murdered in jail. It is reported that an activist of (the banned) Sipah-i-Sahaba Pakistan, a religious political party notorious for its terrorist activities, opened fire on Mohammad Yousuf, killing him instantly. Not much is known about Mohammad Yousuf, except that he had been sentenced to death on account of the blasphemy... His murder has left many shocked, wondering how long we will be held hostage by these extremist elements of the country.


Makes 'em wonder how long they'll have to put up with the civilized world rolling their eyes at the antics of the Natives, too...


"A mentally sick man by the name of Zahid Shah was sentenced to death on the call of the semi-literate Pesh Imam (prayer leader) of a local mosque accusing him of blasphemy. Another person by the name of Younus Khan is awaiting execution. He, too, has been found guilty of blasphemy."


He was the doctor that pointed out that Mohammad was a non-Muslim until age 40, and that his parents were non-Muslims. The charge also states, honest to God, that "At 40 his 'Baghal' (armpit) and 'zer-naaf' (under-naval) hair were not removed." They're gonna kill him for that.


There are no special rules of evidence provided by the law for prosecuting the alleged offender, even oral evidence of a dubious kind is sufficient to award the accused death punishment. In a country, where people live in abysmal poverty, false evidence can easily be obtained for money or under prodding from interested quarters. Even proceedings are watched by these people (and) no judge can dare to be fair and just in these cases as he fears for his own safety. The charges against the alleged offender can rarely be challenged and rarely be disproved in the courts of the country.


That means any idiot can bring a charge, you can't disprove it, and they'll stretch your neck for it...


The minorities live in permanent fear of this law. Anybody can invoke it and get an FIR [a case] registered without providing any evidence against anybody. Many have fallen victim to this law. Only in the year 2000, 52 cases were registered, out of which 43 were against the Muslims and nine against non-Muslims.


I'd guess that Mary's the wrong person to lodge a complaint with. I think she's more of the opinion that the Natives should be allowed their quaint local customs. I can't think of anyone else who'd do any better, though. I think the Paks are stuck with this abomination for the indefinite future. Perv is afraid to tackle it for fear of giving the fundos more ammunition to use against him. When PPP was last in power it didn't seem too interested in ditching the law — they were too busy grabbing the boodle to pay attention. It's the sort of horror that remains on the law books even after civilization's taken hold because no one wants to appear "impious" by getting rid of it. About a hundred years after the last person's been killed under its provisions it'll still be there, an historical curiosity.
Posted by: Fred Pruitt || 07/20/2002 06:33 pm || Comments || Link || E-Mail|| [268 views] Top|| File under:
Middle East
Car explodes in Jaffa, driver dead, I'm glad
Early Saturday, a car exploded in Jaffa, an Arab-Jewish neighborhood south of downtown Tel Aviv, killing the driver, police said. The circumstances of the blast were unclear. The car was near the Hamadia mosque when it exploded.
Probably a Lapp...
Posted by: Fred Pruitt || 07/20/2002 08:13 am || Comments || Link || E-Mail|| [658 views] Top|| File under:
IDF bulldozes Rafah metal shop
In Rafah in the southern Gaza Strip Israeli soldiers backed by tanks and bulldozers entered the refugee camp and demolished a metal workshop and damaged a house, clashing briefly with Palestinian gunmen, according to Palestinian residents. No injuries were reported.


Is that the one where they make those brass teapots? Or is it the one where they make the detonators?
Posted by: Fred Pruitt || 07/20/2002 08:13 am || Comments || Link || E-Mail|| [284 views] Top|| File under:
Mideast talks may resume
Palestinian and Israeli officials were to meet after sundown Saturday, resuming talks that were repeatedly postponed and then canceled after the Israelis said they needed more time to prepare and because of renewed Palestinian attacks on Israeli civilians. Nabil Abu Rdeneh, an aide to Palestinian leader Yasser Arafat, said the meeting would be held in Jerusalem but said progress depended on Israeli willingness to pull troops out of the West Bank. "I believe if Israel is really serious in the resumption of the political process they have first to immediately withdraw from the Palestinian territories," he told reporters after Arafat met with Russian envoy Andre Vedovin in Ramallah.


Israel believes that if the Paleostinians are really serious in the resumption of the political process they will stop killing people. For some reason, they think the Paleos aren't serious...
Posted by: Fred Pruitt || 07/20/2002 08:13 am || Comments || Link || E-Mail|| [257 views] Top|| File under:
Rumors of ceasefire...
As Israeli forces rounded up Palestinians earlier in the week, there were reports of a possible Palestinian cease-fire to set the stage for an Israeli withdrawal on the West Bank. The Jordanian and Saudi foreign ministers both spoke of the cease-fire discussions in comments to reporters after meeting with President Bush in Washington. Palestinians and Israeli officials, who spoke on condition of anonymity, said the first stage of the plan would be a halt to Palestinian suicide bombing attacks inside Israel. After that, the Israeli army initially would withdrawal from Palestinian territory in the Gaza Strip and from one unspecified West Bank town.


After that, the exploding meat can start up again and we can go right back to where we are now...
Posted by: Fred Pruitt || 07/20/2002 09:44 am || Comments || Link || E-Mail|| [255 views] Top|| File under:
Southeast Asia
Three kidnappers killed by PACERs
THE newly formed Police Anti-Crime and Emergency Response (PACER) and the Bulacan Provincial Police Office scored big against kidnappers yesterday, killing three alleged members of the Villaver syndicate in Marilao town. S/Supt. Edgardo Acuña identified the suspects as Lito Mer­cado, Gilbert Espina and one alias Alvin, who were all killed in a shootout during the operations. He tagged Mercado as the leader. Camp Crame officials said the slain suspects were part of the gang that kidnapped Uratex manufacturing heir, Mary Grace Lozada, on June 12, 2001 in UP Diliman. Cops put up a dragnet after arrested Villaver gang members confessed a meeting had been scheduled at the Town and Country Subdivision in Marilao to plan another heist. Cops are pursuing the people the slain kidnappers were supposed to meet.


Quite aside from Abu Sayyaf and the Pentagon Gang, kidnapping is a cottage industry in the Philippines, kind of like it used to be in Sardinia. The best way to control it is to make the kidnappers' life insurance policies pay off.
Posted by: Fred Pruitt || 07/20/2002 09:44 am || Comments || Link || E-Mail|| [259 views] Top|| File under:
Malacañang tells Indonesia to butt out...
The Philippines will not yield to Indonesian Muslim lemmings militants demanding the release of convicted "terrorist" Agus Dwi­karna, Malacañang stressed yesterday. Days after Indonesian activists started their protest rallies in front of the Philippine Embassy in Jakarta, Press Secretary Ignacio Bunye rejected charges of religious discrimination on Manila's part.


It's "religious discrimination" when you arrest a guy with a suitcase full of C4 at your airport, by golly. That stuff was gonna be used in solemn religious services...


"The position of the Philippine government is to take a strong hand against the terrorist activities," Bunye told reporters.


Unlike Indonesia's, which is to say, "Thank you, sir, may I have another?"


A regional trial court has sentenced Dwikarna to at least 10 years in jail for illegal possession of explosives. Two other men were nabbed on March 13 at the Ninoy Aquino International Airport (NAIA) when X-ray machines showed C4 explosives and detonating cords in Dwikarna's luggage. Following intercession from Indonesia's executive and legislative branches, Malacañang agreed to free Dwikarna's companions, Abdul Jamil Balfas and Hamsid Linrung, saying there was little evidence against them.


"So take what you got, count yourself lucky, and shut the hell up."
Posted by: Fred Pruitt || 07/20/2002 09:54 am || Comments || Link || E-Mail|| [262 views] Top|| File under:
Aceh Women Arrested for Insulting President
Seven young women belonging to a pro-democracy group in rebellious Aceh province have been arrested for insulting President Megawati Sukarnoputri and Vice President Hamzah Haz. State news agency Antara said the members of the Women's Organization for a Democratic Aceh (Orpad) were detained by police Tuesday in Banda Aceh city for displaying defaced pictures of Megawati and Haz during a street protest. The women, aged between 16 and 22, had drawn red crosses through the faces of the president and vice president to symbolize their rejection of the nation's leaders. Indonesia claims to be a democracy, but the law forbids citizens from publicly expressing disrespect toward the president and government.
Obviously, dangerous criminals like these need to be lucked up and the key thrown away. The crime's cut and dried, unlike, say, plotting to overthrow the governments of four countries and establish an Islamic caliphate.
Posted by: Fred Pruitt || 07/20/2002 10:05 am || Comments || Link || E-Mail|| [248 views] Top|| File under:
Who's in the News
18
[untagged]
Bookmark
E-Mail Me
The Classics
The O Club
Rantburg Store
The Bloids
The Never-ending Story
Thugburg
Gulf War I
The Way We Were
Bio
Merry-Go-Blog
Hair Through the Ages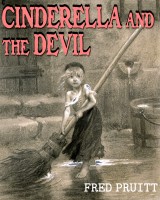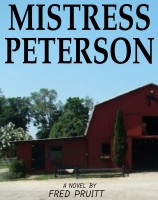 On Sale now!


A multi-volume chronology and reference guide set detailing three years of the Mexican Drug War between 2010 and 2012.

Rantburg.com and borderlandbeat.com correspondent and author Chris Covert presents his first non-fiction work detailing the drug and gang related violence in Mexico.

Chris gives us Mexican press dispatches of drug and gang war violence over three years, presented in a multi volume set intended to chronicle the death, violence and mayhem which has dominated Mexico for six years.
Click here for more information


Meet the Mods
In no particular order...


Steve White
Seafarious
Pappy
lotp
Scooter McGruder
john frum
tu3031
badanov
sherry
ryuge
GolfBravoUSMC
Bright Pebbles
trailing wife
Gloria
Fred
Besoeker
Glenmore
Frank G
3dc
Skidmark
Alaska Paul



Better than the average link...



Rantburg was assembled from recycled algorithms in the United States of America. No trees were destroyed in the production of this weblog. We did hurt some, though. Sorry.
34.204.187.106