Afghanistan
Coalition 'retakes Taleban towns'
US-led and Afghan forces say they have retaken two Taleban-held towns in the southern Afghan province of Helmand. Taleban fighters had seized the areas of Garmser and Naway-i-Barakazayi earlier in the week. Two Afghan soldiers were slightly hurt in the operation, the US-led coalition said. There have also been reports that many locals have fled the area.

General Rahmatullah Roufi, an Afghan army commander, told the Associated Press that hundreds of troops had battled Taleban fighters before entering Garmser on Tuesday. "Our troops launched an attack on Garmser and thank God we captured it," he said. The operation in Garmser followed a similar operation to retake the town of Naway-i-Barakazayi.

US military spokesman Lt Col Paul Fitzpatrick said Afghan and coalition forces "skirmished" with Taleban fighters outside Garmser but met no resistance once inside. "The Taleban appears to be bullying their way around some of the smaller towns in remote areas, but they have no capability to lay claim to any piece of ground," he said. The two towns are both a few miles west of Lashkar Gah, where the British military operation centre is based.

The US-led coalition has said a massive military operation has seriously disrupted Taleban fighters in southern Afghanistan, particularly in the districts of Sangin, Musa Qala and Baghran in Helmand province. "Afghan and coalition forces in the last week have killed numerous lower and mid-level commanders that the senior Taleban leadership rely on to intimidate villages, threaten elders and lead small bands of extremists to conduct attacks on Afghan and coalition forces," a statement on Tuesday said.

The statement also confirmed that a coalition soldier had died on Monday in neighbouring Uruzgan province. The nationality of the dead soldier has not yet been released. The troops came under fire after destroying a truck that militants were loading in Tarin Kowt district. Eleven other soldiers were wounded, the coalition said.
Posted by: Steve || 07/19/2006 08:57 || Comments || Link || E-Mail|| [347 views] Top|| File under:
Extremists Prematurely Detonate IED (I love stories like this)
KABUL , Afghanistan – Three extremists, who were visiting the compound of Mullah Zeino Bodeen, prematurely detonated an improvised explosive device on July 16 while they were working on the device. The explosion killed the Mullah and injured the three extremists.


They should have used more explosives, being such dedicated followers of the Religion of Pieces.


The compound is located seven kilometers north of Salerno in Khowst Province.

Afghan National Police and Afghan Border Patrol searched the compound and are continuing to search the surrounding area for the three injured extremists. "These extremists place no value on human life and continue to threaten the safety of the Afghan people," said Col. Thomas Collins, Coalition spokesman.
Posted by: Glenmore || 07/19/2006 00:21 || Comments || Link || E-Mail|| [299 views] Top|| File under:
High school torched, tribal elder shot dead
Brave Lions of Islam™ strike again.

SHARAN/ GHAZNI CITY, July 17 (Pajhwok Afghan News): A high school was set ablaze overnight while two people were killed in separate incidents in south and southeastern province, security officials said on Monday.

Unidentified gunmen overnight torched Marjan High School in Wazakhwa district of the southeastern Paktika province. Provincial Governor Dr Akram Khpalwak told Pajhwok Afghan News two classrooms, stationary and furniture were gutted in the overnight attack. He blamed enemies of the country, a euphemism used for Taliban for the incident. He said militants had lost sting to encounter government forces and were thus carrying such assaults. Security officials had launched massive operations to hunt down the culprits but had arrested none so far.

In Sabri district of the southeastern Khost province, one man was killed and 13 more injured, when unidentified gunmen overnight hurled a hand grenade at a wedding ceremony. Crimes branch chief of Khost police headquarters Col Yaqub told this news agency that one civilian was killed and 13 others suffered injuries in the attack.

However, Mohammad Wali, a doctor at Khost civil hospital said they had received 22 injured and some others were shifted to private clinics. He said two of the wounded were in critical condition. Razi Khan, an injured, said: "We were present at the ceremony and it was about 9:30pm when the incident occurred." He said perhaps Taliban were involved in the incident as they had much influence in the area.

Separately, a tribal elder was gunned down and a civilian sustained injuries when a group of tribal elders and civilians came under attack in Aabband district of the southern Ghazni province.
Posted by: Steve White || 07/19/2006 00:00 || Comments || Link || E-Mail|| [336 views] Top|| File under:
Pakistani militants accused of taking over Afghan town
KABUL: Afghanistan's deputy interior minister accused Pakistani militants of overrunning a southern Afghan town, which hundreds of Afghan troops, backed by coalition forces, are readying to wrest back. Helmand province's deputy governor said 300 to 400 Afghan soldiers were heading to the southern town of Garmser, near the Pakistani border, which officials said was taken by Taliban forces on Sunday. "Our soldiers are going to Garmser with the support of the coalition to take it back from the Taliban," said Amir Mohammed Akhunzada, the deputy governor.

In Kabul, Deputy Interior Minister Abdul Malik Sidiqi accused Pakistan-based Islamic groups Lashkar-e-Taiba and Jamiat Ulema-e-Islam of taking over Garmser. Sidiqi said a second Helmand town that had been overrun by militants - Naway-i-Barakzayi - was reclaimed by government forces late on Monday. Meanwhile, Taliban militants vowed to intensify their insurgency with fresh attacks and suicide bombings. "During these operations which will begin today or tomorrow, we'll take most of the districts in southern and south-central Afghanistan," purported Taliban spokesman Mohammad Hanif said.

Earlier on Tuesday, the US military said a massive anti-insurgent operation being waged in southern Afghanistan has "seriously disrupted" the Taliban network there, particularly in the northern Helmand districts of Sangin, Musa Qala and Baghran.
Posted by: Fred || 07/19/2006 00:00 || Comments || Link || E-Mail|| [465 views] Top|| File under:
Africa Horn
Ethiopia Prepared to Invade Somalia
Ethiopia is prepared to invade neighboring Somalia to defend its U.N.-backed government against what appeared to be an imminent attack by Islamic militiamen, a government spokesman said Wednesday. The militiamen, who hold most of southern Somalia, deployed hundreds of fighters outside the town where the largely powerless government is based and said they planned to seize it.

'We have the responsibility to defend the border and the Somali government. We will crush them,' Ethiopia's Minister of Information, Berhan Hailu, told The Associated Press. Seizing the town of Baidoa would give the Islamic militia - which the United States has linked to al-Qaida - the uncontested authority over most of Somalia.

Somali transitional President Abdullahi Yusuf Ahmed is allied with Ethiopia, and has asked for its support. Ethiopia has intervened militarily in Somalia in the past, and hundreds of Ethiopian troops have been spotted along the countries' border in recent weeks. The Somali Islamist militants are allied with Muslim separatists in the Oromo region of Ethiopia.

Which explains Ethiopia's desire to "nip it in the bud"
Posted by: Steve || 07/19/2006 17:01 || Comments || Link || E-Mail|| [309 views] Top|| File under:
Somali Militia Plans to Seize Gov't Base
MOGADISHU, Somalia (AP) -- The Islamic militiamen holding most of southern Somalia deployed hundreds of fighters outside the base of the U.N.-backed interim government Wednesday and said they planned to seize it. Seizing Baidoa would make the Islamic militia - which the United States has linked to al-Qaida - the uncontested authority over most of the country. The interim government was on high alert and ready to defend itself from an attack, Deputy Information Minister Salad Ali Jelle told The Associated Press.

"Nothing will stop us from going into Baidoa," said Sheik Muqtar Robow, deputy defense chief for the Islamic group. He said more than 130 fighters who were loyal to President Abdullahi Yusuf had defected to the Islamists' side.

The interim government already was virtually powerless and barely able to control Baidoa, 150 miles northwest of the capital. "It could be the beginning of a full-out war," said Omar Jamal, executive director of the Somali Justice Advocacy Center in St. Paul, Minn. A Cabinet minister in the interim government was reported Tuesday to be recruiting militiamen to bolster the government and the deployment outside Baidoa appeared to be a pre-emptive strike.

Relations between the government and the Islamic militiamen already were strained after the government accused the Islamic group of planning to attack Baidoa, receiving help from foreign terrorists and massacring government supporters during recent fighting in Mogadishu. The government had refused to meet the Islamic group in peace talks set for July 15 in neighboring Sudan, although it appeared to reverse course Monday under pressure from foreign governments pushing for a unified Somali administration. The status of the talks was thrown into uncertainty by Wednesday's deployment.

A recent recruiting video issued by militia members shows foreign militants fighting alongside the local extremists in Mogadishu, and invites Muslims from around the world to join in their "holy jihad." Sheik Sharif Sheik Ahmed, a leader of the group, claimed the tape was fabricated by the United States. Somalia has had no real government since the overthrow of a dictator in 1991.
Posted by: Steve || 07/19/2006 12:22 || Comments || Link || E-Mail|| [319 views] Top|| File under:
Islamists disarm another militia in the capital
(SomaliNet) The powerful Islamic courts continue to disarm the remaining militias in the capital in peaceful means and they officially confiscated on Tuesday the weapons of militia loyal to already Islamic court in Waberi district of Banadir province. The chairman of Maka Al-Mukarama Islamic court Sheikh Mohamud Jimale told today the local media they decided that 24 militiamen of the court with their weapons should be handed over council of Islamic courts after talks with top leaders of Islamists. "We have accepted let our militia with their weapons join the united Islamic court and we did that for serving the public," Sheikh Jimcale said referring to the sole rule of Islamic courts.

Maka Al-Mukarama Islamic court has been operating the Parmuda village in Waberi district to prevent the crimes and it was the Islamic court which ruled the execution of a man who was alleged to murder a Koranic school teacher May 2, 2006. He was stabbed to death in Public Square. That was very shocking story in the capital for several days.

Sheikh Mukhtar Robow known as 'Abu-Mansur', the deputy security official of the Islamic courts who addressed the occasion of handing over the weapons of Maka Al-Mukarama Islamic court said this is an appreciable step forward and thanked the local official as leading men. The militiamen joined the Islamic court will be offered a rehabilitation training sooner, Islamic officials said.
Posted by: Fred || 07/19/2006 00:00 || Comments || Link || E-Mail|| [329 views] Top|| File under:
Islamists arrest movie goers in Mogadishu
(SomaliNet) Islamic militiamen raided tonight a cinema in Sinai village of eastern Mogadishu, arresting several people who were watching film following earlier warning from Islamists on seeing movies – a step that Islamic courts to banning all public entertainments in the capital. The chairman of the Sinai Islamic court which is in the council of Islamic courts Sheikh Dahir Sheikh Farah confirmed on late Tuesday that they have arrested nine people who were in act of viewing very taboo film that is forbidden according to Sharia law. "Our troops have stormed a cinema where young people watching emotionally a sexy film and they were all taken to prison," Sheikh Farah said adding "we have already issued a warning on seeing movies in this district. "

All the detained people were young including one woman and they are in the custody. Sheikh Farah said we had told all the residents that we could not tolerate all evil actions and sins like watching movies, songs in the wedding parts and so on.
Posted by: Fred || 07/19/2006 00:00 || Comments || Link || E-Mail|| [331 views] Top|| File under:
Somali pirates free captives
Pirates in Somalia who kidnapped about 20 seamen in March have released them, according to official reports. The kidnapped Filipinos were on their way home, officials for the Philippines said Monday. Roy Cimatu, the government's special envoy to the Middle East, said that the men had been freed on Saturday. He said that it was not clear whether any ransom had been paid. The men were seized after their oil tanker, the United Arab Emirates-registered MT LIN1, unloaded its cargo at a port in southern Somalia on March 29, the Philippine foreign affairs department said. Cimatu said the owners of the ship, who were not identified, negotiated for the release of the men. No other details were provided.
Posted by: Fred || 07/19/2006 00:00 || Comments || Link || E-Mail|| [428 views] Top|| File under:
Britain
Guns, jihad books found in Ottawa home of accused terrorist
Police discovered guns, ammunition, electrical components and books on terrorism and jihad during a raid on the Ottawa home of accused terrorist Momin Khawaja, a British court was told Tuesday. The prosecution evidence emerged at the London trial of seven British men charged with conspiring to bomb sites in and around London, including nightclubs, trains and a major shopping centre.

British authorities allege Khawaja, 27, played a "vital role" in the suspected plot by making remote-controlled detonators to be used to explode bombs constructed from 600 kilograms of ammonium nitrate fertilizer the group allegedly acquired. Though he is named as a conspirator in the case, Khawaja has not been charged by British authorities with any crime. Instead, he is to stand trial in Ottawa in January as the first person charged under Canada's Anti-terrorism Act.

The London trial, which began in February, is offering a preview of the federal government's case against Khawaja, in custody in an Ottawa jail since his March 2004 arrest. He denies any involvement in the alleged terror plot, as do the seven London defendants. Crown prosecutor Mark Heywood told the Old Bailey trial Tuesday that when RCMP officers raided the home of Khawaja and his family on March 29, 2004, they found three rifles under Khawaja's bed along with dozens of rounds of ammunition. It is unclear whether the rifles were registered.

Police seized several books, he said, including: Terrorism and Self Sufficiency, Defence of The Muslim Lands, The Religion And Doctrine of Jihad, CIA Special Operations and Equipment, The Art of War, On Guerrilla Warfare and an unspecified military manual. Also seized was a combat knife, several boxes of electronic equipment Khawaja is a computer and software expert and some hobby rocket equipment, including a small launcher.

Earlier in the trial, prosecutor David Waters told the 12-member jury RCMP officers also found a cellphone jammer in Khawaja's home, a lawful and commercially available device that prevents cellphones from working in the immediate area in a hospital, for example. "Khawaja had it no doubt as part of his development of a more sophisticated and portable jamming device which could be carried by the bomber," to prevent a stray cellphone signal from prematurely triggering a bomb, Waters testified.

He said Khawaja visited some of the defendants in London for a few days in February 2004, allegedly to inform them of his progress in Canada with making the remote-controlled detonators. Previous e-mails from Khawaja, court heard, expressed his concern at smuggling the devices with him on his flight to London.
Instead, prosecutors say Khawaja took some of the men to an Internet cafe in Crawley, about an hour south of London, and showed them an image of one of his remote-controlled detonators, which he supposedly told them had a two-kilometre range.

British police alerted Canadian authorities, who started watching Khawaja as he stepped off an Air Canada flight in Toronto on Feb. 22, 2004.
Posted by: Steve || 07/19/2006 10:59 || Comments || Link || E-Mail|| [312 views] Top|| File under:
Caucasus/Russia/Central Asia
Kyrgyz Special Forces Arrest Uzbek Terrorist Suspects
Kyrgyz security forces have arrested five men accused of participating in organizing unrest in the Uzbek town of Andizhan last year, officials said on Wednesday. According to the Reuters news agency, Uzbekistan has already pressured impoverished neighbor Kyrgyzstan to extradite refugees who it says are Islamic terrorists responsible for the Andizhan violence. Human rights groups say Uzbekistan uses the threat of militant Islam as an excuse to clamp down on dissent.

On Wednesday, Kyrgyzstan's SNB security service said the five men had confessed to being members of a group that the Uzbek authorities blame for the unrest. "Five Uzbek citizens have been detained in (Kyrgyzstan's southern town of) Osh. They confessed that they are members of Akromiya and that they were linked to the Andizhan events," said an SNB officer responsible for media contacts.

In May 2005, witnesses in Andizhan estimated troops killed hundreds when they fired on a large crowd of people who had gathered in the center of town near a government building that had been seized by armed men. The unrest was prompted by the jailbreak of 23 Muslim businessmen who were on trial in Andizhan for religious extremism and accused of creating Akromiya, which the authorities say is an extremist sect.

Uzbekistan denies its troops killed civilians in Andizhan. It claims that 187 people died there when security forces moved against foreign-financed "terrorists" whose aim was to overthrow the government and establish an Islamic caliphate.
Posted by: Steve || 07/19/2006 09:11 || Comments || Link || E-Mail|| [305 views] Top|| File under:
13 militants lay down arms in Chechnya - Kadyrov
(Interfax) - Militants from the Doku Umarov criminal armed group are ready to lay down their arms, Chechen Prime Minister Ramzan Kadyrov told the Chechen Interior Ministry's senior officials. "As a result of the work we have done, 13 militants taking direct orders from Umarov have announced they are ready to surrender," he said. "Doku Umarov is known as the militants' devil," said Kadyrov.
Posted by: Fred || 07/19/2006 00:00 || Comments || Link || E-Mail|| [324 views] Top|| File under:
11 Russians Troops Killed in Chechnya
11 Russian kafirs (infidels) were annihilated by Mujahideen on July 15 in diversion attacks and shootings on invaders' positions in Jokhar, the Chechen capital, and Nozhai Yurt district in the south of Chechnya, told a spokesman of Military Council of CRI Majlisul Shura State Defense Committee to Kavkaz Center. 2 kafirs were gunned down in Zavodsky district of Jokhar. The Mujahideen ambushed an invaders' patrol in the industrial area of the city, reports the spokesman. 4 kafirs were exterminated in a short firefight in the area of village Beti Mokhck. 1 kafir was killed in a diversion attack near village Dargo. The Russian from a "reconnnaissance unit" was blasted on a mine, reports the spokesman. 4 other kafirs were terminated in a shooting on foreign military convoy on the Dagestan border, several miles fron village Ghilyany. The spokesman gave no detals about the firefight. It is only known that one Mujahid was wounded.
Posted by: Fred || 07/19/2006 00:00 || Comments || Link || E-Mail|| [332 views] Top|| File under:
China-Japan-Koreas
North Korea launches wartime alert
North Korea has launched a wartime alert, putting its armed forces and nationals in a state of a war mobilization, an unconfirmed news report said here Wednesday. Kim Jong-Il, head of the communist country, issued an order to that effect hours before the United Nations Security Council unanimously condemned North Korea's missile tests last week, said the Joongang daily, quoting an unnamed government source. North Korean soldiers on leave were told to return to their barracks, camouflage nettings were being draped on military vehicles and weapons, and people were prohibited from entering the countryside, the source said.

Posted by: DanNY || 07/19/2006 00:00 || Comments || Link || E-Mail|| [308 views] Top|| File under:
Europe
Convicted Greek Terror Group Head Paroled
A convicted member of Greece's November 17 terrorist group was paroled from a maximum-security prison Wednesday after serving half of his eight-year sentence, authorities said.

Divide by 2, that's 4 years

Nikos Papanastasiou was allegedly one of the founding members of the far-left militant group blamed for killing 23 people in shootings and bombings between 1975 and 2000.

Victims included U.S., British and Turkish diplomats and military officers. The group's first action was the 1975 assassination of CIA station chief Richard Welch.

He's still dead, I believe

Fifteen convicted members of the group are appealing sentences ranging from eight years to multiple life terms, following their conviction in 2003. Two suspects acquitted earlier are also on trial at the special appeals court after a prosecutor challenged that ruling, as allowed under Greek law.

Papanastasiou, 53, was found guilty on charges of participation in a terrorist group. He was jailed in 2002, and granted parole after serving half his sentence and enrolling in prison employment. His early release was not related to the appeals trial.
Posted by: Steve || 07/19/2006 17:11 || Comments || Link || E-Mail|| [302 views] Top|| File under:
Great White North
Harper to aid evacuation
PARIS (CP) - Prime Minister Stephen Harper is flying to Cyprus where he intends to take up to 120 evacuees from Lebanon home to Canada on his Canadian Forces plane.

It's a start. Apparently there are over 40,000 dual Canadian Lebanese citizens travelling/living in Lebanon. Who knew? Not known is how many of those are also card carrying Hezbollah



Harper announced the surprise side trip on his week-long European diplomatic tour after a meeting with French President Jacques Chirac at the Elysee Palace on Wednesday afternoon.

"Because of the seriousness of the situation and our relative proximity to Cyprus, we have decided to take the Canadian Forces aircraft we have been travelling on to help airlift evacuees back home," Harper said in a statement. "The aircraft will be stripped down to a skeleton staff."

Media travelling with the prime minister have been bumped to commercial flights for their return home to Canada.

Reporters booted for refugees! WTF.



Only Harper's wife, Laureen, a couple of his communications staff and his official photographer, will join him on the 3 1/2-hour flight to Cyprus where the first boatload of Canadian evacuees from Beirut was expected to arrive in the port of Larnaca sometime on Wednesday.
Posted by: john || 07/19/2006 14:22 || Comments || Link || E-Mail|| [316 views] Top|| File under:
Home Front: WoT
Airport Arrests on North Shore
Customs officials have detained two people, a man and a woman, who had attempted to board a mid-morning flight bound for Toronto from Greater Rochester International Airport this morning. The two individuals, believed to be Sri Lankans, had obtained forged or stolen documents and were not allowed to board the flight, said David Damelio, acting director of aviation for Monroe County. The flight took off, but came back so that U.S. Customs could obtain and evaluate the detained individuals' luggage.

R News Investigators say customs agents detained two passengers who tried to board the plane before takeoff using suspicious passports. Shortly after the plane left, it was discovered that a bag belonging to one of those detainees was on board. When one of the people made a questionable remark about the bag, authorities ordered the plane to return to Rochester.

Once back at the airport, Monroe County Sheriff's deputies provided perimeter security as customs and border agents investigated the incident.
Posted by: Croluper Thromose5810 || 07/19/2006 14:24 || Comments || Link || E-Mail|| [315 views] Top|| File under:
Briton Charged in Online Terrorism Case
NEW HAVEN, Conn. (AP) - A British man was indicted Wednesday on charges he helped run terrorism fundraising Web sites, set up terrorists with temporary housing in England and possessed a classified U.S. Navy document revealing troop movements. Syed Talha Ahsan was arrested at his home in London on a federal indictment in Connecticut charging him with conspiracy to support terrorists and conspiracy to kill or injure people abroad.

Ahsan is accused in the same case as Babar Ahmad, a British computer specialist who was indicted in Connecticut in October 2004. Both are accused of running several Web sites including Azzam.com, which investigators say was used to recruit members for the al-Qaida network, Afghanistan's ousted Taliban regime and Chechen rebels. Prosecutors allege that from 1998 until at least 2002, Ahsan and Ahmad operated Web sites encouraging people to donate money or equipment. The sites allegedly operated in Connecticut, Nevada, Britain, Ireland and Malaysia. U.S. prosecutors said Ahsan helped terrorists find temporary residence in London and shuttled them into Afghanistan and Chechnya to participate in ``jihad.''

A few months before the Sept. 11, 2001, terrorist attacks, Ahsan allegedly possessed classified documents discussing a U.S. Navy battle group's movements and vulnerability to attack. The existence of that document became public with Ahmad's arrest in 2004 but authorities have not said how it was obtained. The battle group was not attacked.

A spokesman for Connecticut U.S. Attorney Kevin O'Connor said Ahsan was being held without bail in England. Extradition papers were being prepared, officials said. Ahmad has been fighting extradition to the United States for nearly two years.
Posted by: Steve || 07/19/2006 13:49 || Comments || Link || E-Mail|| [313 views] Top|| File under:
The Bomb in Lake Pontchartrain
July 19, 2006: The Department of Homeland Security (DHS) is still investigating a recent incident in which a large pipe bomb was found floating in Lake Pontchartrain, north of New Orleans. The device was examined, it was definitely a floating bomb, and was detonated while still on the water. While not a large explosive device, it reminded everyone at DHS that a major terrorist threat is the destruction of one of the railroad bridges over the Mississippi river. These bridges carry a major amount of freight traffic, and the loss of even one of them (if only for a few weeks, while being repaired) would have a noticeable effect on the economy. Al Qaeda knows about this, thus counter-terrorism officials are trying to found out who made the Lake Pontchartrain bomb. That's because this device had all the hallmarks of a test, for a larger bomb capable of dropping one of the nearby Mississippi river bridges.

I searched Google and Ask news and couldn't find any mention of this incident. Anyone else have any details?
Posted by: Steve || 07/19/2006 10:24 || Comments || Link || E-Mail|| [329 views] Top|| File under:
India-Pakistan
Pakistani militant arrested over Shiite leader's death
KARACHI -Pakistani police arrested an activist from a banned Sunni Muslim group in connection with a suicide attack in Karachi last week that killed a rival Shiite cleric, police said on Wednesday. Arshad Khan, from the Lashkar-e-Jhangvi extremist outfit, was seized on Tuesday in a raid in Hyderabad, 170 kilometers (105 miles) north of Karachi, officials said. A Kalashnikov rifle and a hand grenade were also found. "We are interrogating him to know whether he has links or involvement in the killing of Hassan Turabi," Mazhar Mashwani, an investigator in the criminal investigation department, told AFP.

Shiite religious leader Turabi and his young nephew were killed when a suicide bomber blew himself up outside the cleric's house in Karachi on July 14, sparking riots by enraged supporters. Turabi was the Sindh province president of Shiite party Islami Tehrik. His party is a member of the country's main alliance of religious parties, the Muttahida Majlis-e-Amal.

Lashkar-e-Jhangvi, with suspected links to Osama bin Laden's Al-Qaeda network, is among the fiercest militant groups in Pakistan and has been blamed for dozens of attacks on Shiites. The group has also been linked to the 2002 murder of US reporter Daniel Pearl and two failed attempts in 2003 on the life of President Pervez Musharraf, who is a key ally in the US-led "war on terror".
Posted by: Steve || 07/19/2006 09:28 || Comments || Link || E-Mail|| [327 views] Top|| File under:
One killed in gun battle near famed Kashmir shrine
Suspected Islamist militants fired at a police patrol near Kashmir's holiest Muslim shrine on Wednesday, killing a policeman. "The shootout took place outside the Hazratbal shrine premises where security forces have cordoned off the area and a search operation is going on," a police official said.

Hazratbal, on the shores of Dal lake in the heart of Srinagar, the troubled Himalayan region's summer capital, houses what many in the Muslim-majority community believe to be a hair from the beard of the Prophet Mohammad.
Posted by: ryuge || 07/19/2006 06:27 || Comments || Link || E-Mail|| [293 views] Top|| File under:
Group claiming Mumbai bombs issues new threat
The little known Islamist group Lashkar-e-Qahhar said it would provide audio and visual proof that it carried out the Mumbai train bombings, which killed 207 people. In an email to an Indian TV station yesterday, the group also warned that it was planning attacks against government sites in India.

Lashkar-e-Qahhar said 16 people took part in the attacks and one of them was killed. Indian police were trying to establish the credibility of the email. Investigators believe the group may be a front for Lashkar-e-Taiba, an Islamist group based in Pakistan that has fought Indian rule in Kashmir.


Indian Police Say Group's E-Mail a Hoax
Indian police said Wednesday that an e-mail claiming responsibility for the Bombay train bombings was a hoax. A little-known Islamic militant group had purported to take credit for the July 11 attacks on the city's commuter rail network, which killed 207 people.
Posted by: Steve White || 07/19/2006 00:00 || Comments || Link || E-Mail|| [304 views] Top|| File under:
Police officer's wife, daughter wounded in blast
QUETTA: A homemade bomb exploded near a police officer's home in Balochistan early on Tuesday, wounding the officer's wife and a daughter, an official said. The police wireless control officer, whose home was targeted by the bomb, escaped unhurt in the explosion in Mastung, a town about 50 kilometres south of Quetta, area police officer Hamid Shakil said. The explosion toppled the gate of the policeman's home and his wife and a 9-year-old daughter were hit and wounded by debris and shrapnel from the bomb. There was no word on the condition of the victims. Shakil blamed renegade Baloch tribesmen for the bombing, but he did not offer any evidence.
Posted by: Fred || 07/19/2006 00:00 || Comments || Link || E-Mail|| [300 views] Top|| File under:
Two Bugti army commanders surrender
QUETTA: Two of Nawab Akbar Bugti's commanders and some 280 of their supporters surrendered to the government on Tuesday and promised to aid government efforts to develop the province. "Ghulam Hussain Hijrani Bugti, one of the top commanders of Nawab Bugti's army, laid down his arms before the Dera Bugti district coordination officer, Abdul Samad Lasi, at Kalpar House" an official told Daily Times, adding that Ghulam Hussain now believed Nawab Bugti was waging a war against the state for his own vested interests. Hijrani said that he would support the government in its plans to develop the infrastructure of the backward tribal areas of Balochistan.
Posted by: Fred || 07/19/2006 00:00 || Comments || Link || E-Mail|| [311 views] Top|| File under:
100 Afghans arrested from seminaries
Police arrested around 100 Afghan nationals on Tuesday during a campaign against Afghans living in Balochistan illegally. Most of the Afghans were arrested from seminaries. A police source told Daily Times that the police had gleaned information about Afghans living illegally in Balochistan from Taliban leader Hamidullah who was arrested on Monday. He said the police had registered cases against the Afghans under the Foreigners Act and moved them to an undisclosed place for investigation.

"The police conducted raids in Kuchlak, Pashtoonabad, Khurotabad, Nawan Qili, Almu Chowak and Sariab areas. More than 200 Afghans living in Balochistan illegally have been arrested so far," said another source. On the other hand, Afghan settlers in Quetta have criticised the raids and accused the government of causing problems to people who had come to Pakistan because of unavoidable circumstances in their country. "It is wrong to arrest every Afghan citizen and register a case under the Foreigners Act," said an Afghan national. However, government officials say that the campaign against people living illegally in Balochistan would continue because they were the main source of terrorism in the province.



Something going on. From KUNA:


Over 188 Afghan refugees, Taliban guerillas arrested in Pakistan
(KUNA) -- Pakistani security forces in a crackdown, launched last week, have nabbed over 188 Afghan refugees and Taliban guerillas including four wanted commanders, said an official on Tuesday. Forces acting on credible intelligence reports conducted raids in Nuwann Kulli and Pushtun Abad areas of Quetta, the capital of Southwest Baluchistan province, said Salman Syed, the city police chief, while talking to KUNA. He said four wanted former Taliban commanders were also arrested in the crack down. He added that important documents and satellite telephones were also recovered from them.
Posted by: Fred || 07/19/2006 00:00 || Comments || Link || E-Mail|| [475 views] Top|| File under:
Cop involved in death of Qaeda operative killed
KHAR: Suspected militants killed a tribal policeman who had been involved in a gun battle that killed a senior Al Qaeda operative earlier this year, officials said. "Unidentified terrorists" opened fire on the officer, Mohammed Tariq, as he boarded a minibus, killing him, according to Tariq Hassan, a government official in Khar, the main town in Bajaur Agency where the attack happened. The assailants fled.

In April, Tariq had taken part in a shootout near Khar, when security forces killed Marwan Hadid al-Suri, 38, who was suspected to be a close aide to Ayman al-Zawahri. Al-Suri was also believed to be a leader of the terror group's operations in Waziristan and across the border in eastern Afghanistan.
Posted by: Fred || 07/19/2006 00:00 || Comments || Link || E-Mail|| [323 views] Top|| File under:
Lashkar-e-Qahar warns of blasts in Delhi, Mumbai
Lashkar-e-Qahar, the terrorist group that claimed responsibility for the Mumbai train bombings, warned on Tuesday that it was planning attacks against government and historic sites in India in an e-mail to a news television station. Lashkar-e-Qahar said in the e-mail that 16 people took part in the July 11 attacks in Mumbai, and that one of them was killed. But "all the remaining 15 mujahideens are totally safe, and celebrating the success of this mission and also preparing for the next mission," the e-mail said.

"We also request all the Muslim brothers and sisters not to go near the main historical, governmental and the monumental places of India (especially in Delhi and Mumbai) in future," the e-mail said. "Otherwise, they get hurt too."

The train bombings killed 207 people and injured hundreds more. Investigators believe the group may be a front for Lashkar-e-Taiba.
Posted by: Fred || 07/19/2006 00:00 || Comments || Link || E-Mail|| [299 views] Top|| File under:
International-UN-NGOs
UN sees possible Mideast war crimes
UNITED Nations human rights chief Louise Arbour said today the scale of killing in Lebanon, Israel and the Palestinian territories could involve war crimes.

Expressing grave concern at the killing and maiming of civilians in the region, the UN High Commissioner for Human Rights said international humanitarian law was clear on the need to protect non-combatants.

"This obligation is also expressed in international criminal law, which defines war crimes and crimes against humanity," she said in a statement.

"The scale of the killings in the region, and their predictability, could engage the personal criminal responsibility of those involved, particularly those in a position of command and control," she said without pointing the finger at anyone in particular.

Ms Arbour, a former Canadian Supreme Court judge and war crimes prosecutor, said the "indiscriminate shelling" of cities and the bombing of sites where innocent civilians would inevitably suffer were both unacceptable.
Posted by: tipper || 07/19/2006 18:52 || Comments || Link || E-Mail|| [793 views] Top|| File under:
Iraq
Prepare for onslaught in Iraq? Troubling Signs.
from Iraq the Model



A few days ago we mentioned that we tend to believe that this ongoing war in Lebanon is not only about Hizbollah and Israel; that it is probably the first stage of a wider regional conflict that is going to extend far beyond the borders of Lebanon and Israel.

What I want to add today is that it is not wise to try to deal with it in the same way previous conflicts were dealt with, why?
Because this conflict is not like any of the previous ones.

What we must realize here is the involvement of the theological (mythological) element in this particular conflict which is also the reason why this conflict has the potential to expand into full-scale regional war.

It is true that religion had always been playing a central role in the numerous chapters of the conflict between the Muslims and the West but this time there's a totally different theological belief that is being used by Iran to provoke and direct this war; I think the best way to say it is that we are about to see Iran launch the mullahs' version of an 'Armageddon'.

I know this may sound absurd and maybe some of you are thinking no one could possibly be thinking that way but remember, I am telling you what extremist theocrats seem to be planning for and logic has very little space in the mullahs' way of thinking.

I'm not going to claim I know exactly what Hizbollah's or Hamas's hidden motives are because I don't live there but I know about those of the regime in Iran and its arm in Iraq; both Ahmedinejad and Sadr are devout believers in the 'Savior Imam' of Shia Islam who is the 12th grandson of prophet Mohammed, also known by the name 'Imam Mehdi' hence the name of Sadr's militias 'the Mehdi Army'.
I must point out though that some factions of Sunni Islam also believe in the rise of the Imam but they have their own different version of the story.

Both Ahmedinejad and Sadr believe it is their duty to pave the way and prepare the ground for the rise of the Imam whose rise, according to their branch of Shia Islam, requires certain conditions and a sequence of certain events; the story is too long to discuss in one post so I'll just move on to offer my observations…

We are seeing some signs here that make us think that Iran and its tools in Iraq are trying to provoke the rise of the imam through forcing the signs they believe should be associated with that rise. One of the things that do not feel right is the sudden appearance of new banners and writings on the walls carrying religious messages talking specifically of imam Mehdi. These messages are getting abundant in Baghdad and in particular in the eastern part of the capital where Sadr militias are dominant and a special number can be seen in the area of the interior ministry complex.

The interesting part is that these banners appeared within less than 24 hours after Hizbollah kidnapped the Israeli soldiers. Coincidence?
I don't think so.

The messages on the banners are sort of new too and sound different from the ones we're used to read, I've took photos of two of them that read as follows:

"By renouncing sin and by integration for the sake of afterlife we become the best soldiers to our leader and savior the Mehdi"

and;,

"Everyone gets power from weapons and money but the loyal to the savior get their pride from almighty God"

These are written on white cloth instead of the traditional black, red or green of religious banners.

We pointed out in an earlier post about the organic connections between the tools of Iran in Iraq and Lebanon and how Sadr was following Nesrallah's steps and I won't be exaggerating if I said that Sadr is even using the same structural pattern of Hizbollah for his militia, not to mention that Sadr's "foreign relations bureau" is based in Beirut!

What I'm interested in finding is whether Sadr is going to jump in and join this war and whether Iran's agenda is going to include creating more chaos in the "Arab" depth to keep Tehran safe…

Threatening with such wide-spread chaos is embarrassing to the world and especially to America and Europe and will probably move the latter powers to try to contain the crisis and prevent it from taking a wider scope than it occupies now and I'm afraid this could make the world look for symptomatic treatments instead of cures.

Those banners above represent an ominous sign and I'd like to say again that one should prepare for the worst from the very unstable mixture of religion and policy.

I went to a guy who knows quite a lot about this salvation war so to speak and asked him if the texts mention anything about the timing of the war and whether it's supposed to begin before or after the rise of the Imam and the answer was "After" but he added that chaos and rampant violence in the region are supposed to be among the signs and that the main battle would be "lead by the Imam himself".

The thing is that we can't be sure that they are going to play by book because throughout the Islamic history rulers employed what people consider divine texts to remain in power and make people obey them; and they did this either by twisting the texts through slanted interpretations or by making up the text as in adding thousands of texts that were claimed to be the sayings of the prophet.
Here we're most likely going to see a new maneuver and I expect that the "imminent" arrival of the Imam is going to be announced through the Mumahidoon (those who pave the way for the Imam) and that's what Sadr and followers describe themselves and that's the word they use for a title of their website. That's if they didn't claim they were receiving messages from the Imam via a messenger.

All previous wars between Israel and Arabs were of a pan-nationalist nature and used feelings of Arabism to push the people to war. Of course religion had a role too but now religion is going to push Arabism aside and be the dominant element in Iran's planned war because of the failure of pan-nationalism to retain its influence in the region after a long history of failures.

Iran's dreams in exporting the Islamic revolution were stopped by the once strong pan-nationalism in last quarter of the 20th century but today we're facing a renewed project of exporting the Islamic revolution in an attempt to fill (and take advantage of) the vacuum left by the fading pan Arab nationalism…
And with liberalism still not strong enough to face such a challenge, I think the future of the region is in big danger.
Posted by: DanNY || 07/19/2006 19:24 || Comments || Link || E-Mail|| [427 views] Top|| File under:
Saddam gets counseling to end hunger strike: US
Should've tossed a grenade in that hole...


BAGHDAD (Reuters) - Saddam Hussein is receiving psychiatric counseling to convince him to start eating again after 12 days on hunger strike in a U.S. military prison.


Are we fighting a war over there or is this turning into "Oprah Goes To Iraq"?


Saying that the 69-year-old ousted Iraqi president was still refusing food but taking liquid nourishment, a U.S. spokesman said such counseling was part of additional daily medical care for inmates who risked damaging their health by their actions.


And we want him nice and healthy for his execution...


"Medical and mental health professionals counsel the detainees on the dangers," Lieutenant Colonel Keir-Kevin Curry said. "They try to convince the detainees to end their fast."


Why don't you convince them to hang themselves?


Saddam and three co-defendants who last ate on July 7 are all healthy, Curry said.


Oh, good.


A lawyer for Saddam, who is due back in court on Monday, has said his client's health has suffered but that he is determined to pursue the protest until U.S. officials improve protection for defense attorneys and meet other demands on the trial.


Saddam. Look. Doritos! The big bag!


U.S. officials involved with the Iraqi court trying Saddam and seven others for crimes against humanity have said that a defense lawyer killed last month, the third since the trial began, had refused U.S. offers of protection.


Hmmmmmmm? Maybe should've "counseled" him...


The defense team responded to a letter in English from a foreign legal adviser to the court urging them to end a boycott of the proceedings by publishing the letter, describing it as a threat and complaining it should have been written in Arabic.


Can we just shoot the bastard and get this over with?
Posted by: tu3031 || 07/19/2006 14:50 || Comments || Link || E-Mail|| [304 views] Top|| File under:
Suicide bomber kills 59 in Iraq
A suicide bomber killed 59 people in a crowded Iraqi market on Tuesday after luring Shi'ite day labourers aboard his minivan with an offer of casual work. The blast in Kufa, near Najaf, was one of the bloodiest attacks of the year and followed a gun and grenade attack on another market on Monday that killed a similar number. Clashes broke out between police and angry crowds demanding better security after the Kufa bomb, which also wounded 132 people in the city south of Baghdad. Police in Kufa were pelted with rocks by angry crowds, many of whom demanded that militias loyal to radical Shi'ite cleric Moqtada al-Sadr take over security there.

The explosion, some 50-100 metres from a golden-domed Shi'ite shrine, tore through the minibus shortly after it had pulled out of the market with a group of labourers aboard. "A man driving a KIA van with an Iraqi accent came and said: 'I need labourers'. After the labourers got on and packed the vehicle he blew it up," said witness Nasir Faisal. "Four of my cousins were killed. They were standing beside the van. Their bodies were scattered far and wide by the blast."

Protesters gathered around the blackened mangle of vehicles. Blood-stained clothes lay amid the debris. "We want the Mehdi Army to protect us. We want Moqtada's army to protect us," screamed a woman dressed in a black abaya gown. Others chanted to the police: "You are traitors!" "You are not doing your job!" "American agents!" Police then fired automatic rifles into the air to disperse the crowds and confused scenes ensued. Some civilians, who appeared to be Sadr followers, were seen carrying weapons. A man with a bandage on his head in a Kufa hospital said: "Where are our human rights?"
Continued on Page 49
Posted by: Fred || 07/19/2006 00:00 || Comments || Link || E-Mail|| [498 views] Top|| File under:
FBI eyes Hizbollah in US
NEW YORK (Reuters) - The FBI is trying to ferret out possible Hizbollah agents in the United States amid concerns that rising U.S.-Iranian tensions could trigger attacks on American soil, FBI officials said.

Relations between Washington and Tehran, which soured after the 1979 Islamic revolution, have deteriorated further recently over Iran's nuclear program and its support for Hizbollah, the militant Islamic group whose capture of two Israeli soldiers last week prompted Israel to launch retaliatory strikes in Lebanon.

American law enforcement officials are concerned the Lebanon-based Hizbollah, which has so far focused on fund-raising and other support activities inside the United States, could turn to violence in solidarity with Iran.

"If the situation escalates, will Hizbollah take the gloves off, so to speak, and attack here in the United States, which they've been reluctant to do until now?" said William Kowalski, assistant special agent in charge of the FBI in Detroit.

Detroit is home to one of the largest Muslim communities in the United States.

"Because of the heightened difficulties surrounding U.S.-Iranian relations, the FBI has increased its focus on Hizbollah," said FBI spokesman Paul Bresson in Washington.

"Those investigations relate particularly to the potential presence of Hizbollah members on U.S. soil."

There is no specific or credible intelligence pointing to an imminent U.S. attack by Hizbollah, which the United States considers a terrorist group, Bresson added.

But Iran's Hizbollah -- which claims links to the Lebanese group -- said on Tuesday it stood ready to attack U.S. and Israeli interests worldwide.

FBI Director Robert Mueller told reporters in Toronto that agents were keeping a close eye on Hizbollah, especially "when the international situation heats up."
Posted by: Sherry || 07/19/2006 12:54 || Comments || Link || E-Mail|| [306 views] Top|| File under:
Arutz Sheva - News Briefs
IAF Strikes Hizbullah Bunker in Beirut

(IsraelNN.com) Israeli air force planes bombed a Hizbullah bunker in Beirut this afternoon. The bunker is located in the Dahiya neighborhood of the city, a Shi'ite area known to be housing the headquarters and offices of Hizbullah. Two routes used by Hizbullah terrorists for transport of men and material to the south were also hit. IAF planes also attacked a vehicle into which Hizbullah terrorists retreated after launching several rockets at Israeli territory.

Hizbullah Hits Western Galilee Again

(IsraelNN.com) Another barrage of Katyusha rockets was unleashed against communities in the western Galilee by Hizbullah terrorists a short time ago.
There are no reports of injuries at this time.

Two Children Killed in Katyusha Attack in Nazareth

(IsraelNN.com) Two children, ages eight and ten years old, were killed in the Katyusha rocket attacks on the city of Nazareth a short time ago. Twelve people suffered light injuries. The injured were evacuated to the English and Italian hospitals located in the city.

Katyusha Attacks Continue: Kiryat Shemona, Tiberias, Nazareth, Afula

(IsraelNN.com) Hizbullah terrorists fired a series of Katyusha barrages at targets in Israel over the last half-hour. The areas hit were Tiberias, Kiryat Shemona, Yesod Hamaalah, Nazareth and Upper Nazareth, Tel Hai, and Afula.

In Nazareth, police report that there were several injuries. In the area of Kiryat Shemona, 12 rockets fell, with two others striking the area of Yesod Hamaalah. Cases of shock were reported by local emergency services.

Intelligence Sources: Hizbullah Directing Some PA Terror Attacks

(IsraelNN.com) According to Israeli intelligence agencies, the Lebanese Hizbullah organization is helping to direct and fund some planned Islamic Jihad and Fatah terrorist attacks inside Israeli cities, in the hope of opening a third front in the current Arab assault on the Jewish State. Security services have many warnings of efforts by the two Palestinian Authority-based groups to carry out terrorist attacks in Jewish population centers at this time.

The Islamic Jihad, like Hizbullah, is known to be supported by Iran; while Fatah is headed by PA chairman Mahmoud Abbas (Abu Mazen).

Just this afternoon, a bomber was pursued and captured in the populous Sharon region, north of Tel Aviv. More than 200 wanted terrorists were captured when IDF forces demolished PA offices in Shechem and overnight, IDF forces captured five wanted terrorists in Judea and Samaria.

Over 200 Terrorists Arrested in Shechem PA Headquarters

(IsraelNN.com) IDF forces arrested more than 200 wanted terrorists today in Shechem. The terrorists were driven out of their hiding places when Israeli armored corps troops surrounded and demolished the Palestinian Authority offices in the city. The captured men have been transferred to General Security Services custody for questioning.

During the operation, which began in the early morning, terrorist gunmen opened fire on the IDF troops. There were no injuries among Israeli forces, who returned fire. In addition, IDF forces surrounded the Shechem prison, located next to PA militia headquarters for the city.
Posted by: Steve || 07/19/2006 10:52 || Comments || Link || E-Mail|| [310 views] Top|| File under:
Nasrallah Will Give Tel Aviv Residents One Hour to Flee
Arab press sources close to the Hizbullah say that residents of Tel Aviv will be given one hour to flee before the terrorist group launches a barrage of missiles at the city. The unnamed sources are quoted by the Palestinian Authority-based news agency Ma'an as saying:


"The Lebanese resistance is preparing a retaliation parallel to Israel's military actions. Hassan Nasrallah will address the people of Tel Aviv and warn them to evacuate the city within one hour. As soon as the delay ends, hundreds of heavy missiles will start landing in the city, which has been divided into squares in order to let damage reach every inch of the city. An estimated 500 missiles are expected to land in Tel Aviv in a short period of time."

The Arab sources further said that the Hizbullah has been very careful in cultivating its public image, in order to increase the surprise effect of the planned barrage on Tel Aviv.

Ain't much of a surprise if you announce it a hour ahead of time. If he does announce it, and it doesn't happen, he'll look pretty foolish.


The war, from the perspective of Nasrallah, has not yet begun, the sources said, adding that other "surprises" planned by the Hizbullah include more kidnappings of Israeli soldiers from along the Lebanese border.

Also claiming to have "surprises" in store for Israel is the Gaza-based Islamic Jihad. On Tuesday night, the terrorist organization claimed to have fired a Katyusha rocket at Sderot. The Katyusha is a more deadly rocket than the Kassam, and is being deployed against Israel in the north of the country by the Hizbullah.
Posted by: Steve || 07/19/2006 10:31 || Comments || Link || E-Mail|| [341 views] Top|| File under:
Israeli ground troops enter Lebanon
Israel declared Tuesday it was ready to fight Hezbollah guerrillas for several more weeks, raising doubts about international efforts to broker an immediate cease-fire in the fighting that has killed more than 260 people and displaced 500,000. The military said early Wednesday it sent some troops into southern Lebanon in search of tunnels and weapons.

Despite the diplomatic activity, Israel is in no hurry to end its offensive, which it sees as a unique opportunity to crush Hezbollah. The Islamic militants appear to have steadily built up their military strength after Israel pulled its troops out of southern Lebanon in 2000.

Israeli warplanes struck an army base outside Beirut and other areas in south Lebanon on Tuesday, killing 27 people, and Hezbollah rockets battered Israeli towns, killing one Israeli. Five big explosions reverberated over Beirut early Wednesday, and missiles hit towns to the east and south of the capital.

At daybreak Wednesday, a small number of Israeli troops were operating just across the border inside southern Lebanon, looking for tunnels and weapons, the Israeli military said without providing any more details.

The incursion came a day after Israel indicated that it might send large numbers of ground troops into the southern Lebanon, but Israel's U.N. Ambassador Dan Gillerman denied Wednesday's operation was part of any such operation.

"What is going on at the moment is a number of Israeli ground troops very near to the border on the Lebanese side, trying to destroy some Hezbollah outposts," he told CNN.

"This is an operation which is very measured, very local," he said. "This is no way an invasion of Lebanon. This is no way the beginning of any kind of occupation of Lebanon."


More
Posted by: tipper || 07/19/2006 03:51 || Comments || Link || E-Mail|| [565 views] Top|| File under:
Gaza gateway reopens one day only
GAZA CITY - The Gaza Strip border with Egypt reopened on Tuesday for the first time in three weeks to allow people to cross into the Palestinian territory on humanitarian basis only, officials said. The Rafah passenger terminal, which has been closed since June 25 when an Israeli soldier was abducted near the Gaza border, opened at 9:00 am (0700 GMT) and was scheduled to stay open until 7:00 pm, a EU spokeswoman said.

The head of Rafah terminal, Gaza's sole gateway to the world that bypasses Israel, confirmed that five buses had already entered from Egypt. "It is only open to humanitarian cases and only one way Egypt to Gaza, and in principle the border will only remain open 11 hours today," spokeswoman for the EU monitors Maria Telleria told AFP.


"That should be enough to clear the riff-raff we've accumulated," he noted.

Hundreds of people considered humanitarian cases have been stranded on the Egyptian side of the terminal would be allowed to cross into the Gaza Strip during the day. Telleria said more than 1,000 people may be allowed to cross.
Posted by: Steve White || 07/19/2006 00:00 || Comments || Link || E-Mail|| [314 views] Top|| File under:
Israel rejects ceasefire offer as foreigners flee
BEIRUT: Israeli warplanes battered Lebanon on Tuesday, killing 28 people, and more Hezbollah rockets hit the Israeli city of Haifa, with no sign that diplomacy would halt the week-old conflict any time soon. Israel rejected calls for a ceasefire as it pounded a Lebanese army barracks and flattened homes on the seventh day of an assault that has killed at least 240 people and sent tens of thousands fleeing for their lives.

Helicopters, ferries and cruise liners were being chartered to pick up foreign nationals trapped in the violence between Israel and Lebanese Hezbollah guerrillas. Across the border in northern Israel, a civilian was killed when a rocket hit a park in the resort of Nahariya in the latest of hundreds of rocket attacks by Hezbollah.

Israeli Prime Minister Ehud Olmert accused Hezbollah of coordinating its abduction of two Israeli soldiers last week with Iran, enabling Tehran to divert attention away from its nuclear programme. Olmert told visiting UN envoys trying to broker a ceasefire that "Israel will continue the battle against Hezbollah and will continue to strike targets belonging to the group until it obtains the release of its captured soldiers and restores the security of Israeli citizens."
Continued on Page 49
Posted by: Fred || 07/19/2006 00:00 || Comments || Link || E-Mail|| [346 views] Top|| File under:
Fatah Official's Gaza Home Attacked
In what appeared to be renewed violence between Hamas fighters and President Mahmoud Abbas' loyalists, gunmen yesterday stormed the home of a senior Palestinian security officer in Gaza, killing his bodyguard. However, the governing Hamas movement said it had no part in the attack on the home of Nabil Tammous. He is a senior member of the Preventive Security Service, loyal to Abbas, and known to be at odds with Hamas. Despite the Hamas denial, security sources from Abbas' camp said they still suspected attackers were linked to Hamas that defeated the president's Fatah movement in January elections. The security sources said gunmen stormed Tammous' house and shot one guard, then blew up the house. They said the gunmen captured three other guards and had taken them away.
Posted by: Fred || 07/19/2006 00:00 || Comments || Link || E-Mail|| [452 views] Top|| File under:
Arab teens held for threatening J'lem shop-owners
Jerusalem police on Tuesday arrested 13 Arab teens who allegedly threatened Arab merchants of the Old City to shut their shops in solidarity with the Lebanese, police said. The suspects, who were apprehended in two police sweeps in the late morning, are all residents of east Jerusalem.
Posted by: Fred || 07/19/2006 00:00 || Comments || Link || E-Mail|| [311 views] Top|| File under:
Druse town suffers from rocket fire
On Friday, the residents of the mainly Druse town of Peki'in were getting ready to celebrate the marriage of one of their sons to a young woman from nearby Beit Jann. The wedding was to be held in a hall in a neighborhood located three kilometers from the Old Town, where men who had served in the army had been given plots of land to build their homes.

Three hours before the feast, two Katyusha rockets fell on the neighborhood as the guests began to gather. One rocket scored a direct hit on the roof of the home where Salman and Dina Ali live with their children Hussein, Rana and Sari. The rocket exploded on the roof, boring a large hole and landing in a bathroom on the top floor of the two-story house, where it created another large hole in the floor. The warhead released tiny metal balls that ripped through everything in their path, destroying a water tank, an air conditioner and a pergola of vines. The explosion also blew out the wall of a staircase leading from the second floor to the roof. A few minutes earlier, another rocket had exploded immediately in front of a neighbor's house a few meters away. Altogether, seven houses sustained damage from the two blasts.

According to Ali's nephews, Anan and Alan Kheir, their aunt and uncle had been lucky. A few minutes before the rocket hit their home, they had debated whether to eat upstairs or downstairs. In the end, they chose downstairs, a decision which may have saved their lives. Galib Kheir, head of the town's tourism department, wanted to know why no members of the media had came to see the damage that Peki'in had suffered over the past six days. It is a question also asked by town engineer Halim Muhana.

Underlying the question, which is asked with obvious resentment or hurt, is the unspoken accusation that no one cares about Peki'in because it isn't Jewish. The leaders of Peki'in stress that Hizbullah does not distinguish between Jews and Druse. "As far as Nasrallah is concerned, we are all Israelis," said Galib Kheir. "He doesn't care who he hits just as long as he hits."
Posted by: Fred || 07/19/2006 00:00 || Comments || Link || E-Mail|| [305 views] Top|| File under:
Katyushas kill one in Nahariya
One person was killed on Tuesday afternoon in Nahariya following a rocket barrage on the city. According to reports, the rocket hit the man as he left the bomb shelter he had sought refuge in. Another man was reportedly wounded in the northern city. For a Jerusalem Online video of events click here All-in-all 125 rockets fell on northern Israel on Tuesday, Israel Radio reported. 3 people were wounded in Safed by rocket fire on Tuesday. Eli Dayari, a Nahariya resident interviewed by Channel 10, said the rocket hit a two-story building and an apartment there was on fire.
Posted by: Fred || 07/19/2006 00:00 || Comments || Link || E-Mail|| [291 views] Top|| File under:
IDF troops move into Mughazi refugee camp
Israeli tanks began moving into the Mughazi refugee camp in central Gaza early Wednesday under cover of machine gun fire from troops. The IDF confirmed that an operation was in progress. The camp, with 22,000 residents, is near the Gaza-Israel fence and across from the Palestinian town of Deir al-Balah. IDF forces operated in the region late last week before withdrawing. Israeli troops have also swept through southern Gaza and carried out two invasions of northern Gaza, trying to stop terrorists from firing rockets at Israel.

The incursion was preceded by several hours of tank movements on the Israeli side, as well as exchanges of fire between soldiers and Palestinian gunmen. No casualties were reported.
Posted by: Fred || 07/19/2006 00:00 || Comments || Link || E-Mail|| [436 views] Top|| File under:
Syria-Lebanon-Iran
Israeli air raids kill at least 59


ISRAELI air strikes on Lebanon killed 58 civilians and a Hezbollah fighter, the deadliest toll of the eight-day-old war, as thousands of villagers fled north and more foreigners were evacuated.

Hezbollah rockets killed two children in the northern city of Nazareth, medics said. More Hezbollah rockets fell on the city of Haifa and one hit an empty seafront restaurant.
Israeli troops crossed the border to raid Hezbollah posts and the Israeli army said two of its soldiers were killed and nine injured in fighting with Hezbollah guerillas.

The two children were Israeli Arabs, killed as they played outside a house.

"We heard a very large explosion and then windows shattered," resident Salah Hushaf told Israel's Channel 2 Television. "We saw two children killed."

Panicked but also curious, residents poured into the streets after several rockets slammed into the city, 45km south of the Lebanese border. One hit a house.

"Leave the area, more attacks are expected!" police shouted as firefighters fought a blaze caused by one missile. "Go home and take your children!"


The killing of the children, aged three and seven, raised Israel's civilian death toll from Hezbollah rocket attacks to 15. At least 14 Israeli troops have also been killed since Hezbollah launched a cross-border raid a week ago.

Israeli military strikes against Hezbollah and Lebanese targets have killed at least 297 people in Lebanon.

"After the rockets killed the two children, the situation is tense and people are tense. We are trying to calm them down," said an emotional Ali Salaam, deputy mayor of Nazareth.

"We appeal to the entire world to intervene to stop this war."


Nazareth is home to the Church of the Annunciation, built above a sunken grotto where, according to Roman Catholic tradition, the angel Gabriel told the Virgin Mary she was to bear Jesus. It is one of the farthest towns hit by Hezbollah.

About 20 per cent of Israel's population are Arab.

Despite international concern, there was no sign Israel or its Lebanese Shi'ite foes were ready to heed the Beirut Government's pleas for an immediate halt to a war that has killed at least 294 people in Lebanon and 29 in Israel.

Lebanese Prime Minister Fouad Siniora said more than 500,000 people had been displaced and appealed for international help.

"I call on you to respond immediately and without reservation to our call for a ceasefire and to provide urgent international humanitarian aid," he said in a televised address.

Israeli Prime Minister Ehud Olmert said the bombardment would last "as long as necessary" to free two soldiers captured by Hezbollah on July 12 and ensure its militants are disarmed.

Hezbollah, backed by Syria and Iran, wants to swap the two Israeli soldiers for Lebanese and Palestinians in Israeli jails.

At least 17 Lebanese, including several children, were killed and 30 wounded in an Israeli air strike that destroyed houses in the southern village of Srifa, residents said.

"There was a massacre in Srifa," said the village's mayor, Afif Najdi. Rescuers were still looking for bodies.

At least 41 other civilians were killed in air strikes that hammered other parts of south and east Lebanon, security sources said. Hezbollah said one of its fighters was killed.

Israel also bombed the runway at Beirut international airport, which has been closed since last week. The runway and fuel tanks have been hit several times.

Israeli planes also bombed a base of the Syrian-backed Popular Front for the Liberation of Palestine in the Bekaa, the PFLP said. The guerilla group gave no word on casualties.

Many villagers in southern Lebanon said food, water and medical supplies were dwindling after roads and bridges were cut in the south, restricting movement of aid.

The United Nations Children's Fund appealed for $US7.3 million ($9.79 million) to meet the immediate needs of women and children.
Posted by: Oztralian || 07/19/2006 21:24 || Comments || Link || E-Mail|| [432 views] Top|| File under:
23 tons of explosives dropped on suspected Hezbollah bunker in Beirut!
JERUSALEM — Israeli warplanes dropped bombs late Wednesday on a bunker in south Beirut where senior Hezbollah leaders were thought to be, the military said.

Military officials said a wave of aircraft dropped 23 tons of explosives on the bunker. The officials, speaking on condition of anonymity because they were not authorized to talk to reporters, said top Hezbollah figures were thought to be there, possibly including Hezbollah leader Hassan Nasrallah. The officials said the bunker was in the Bourj al-Barajneh section of southern Beirut.

The military said the attack occurred about 11 p.m., but reporters in Beirut said the last loud explosion heard there was 2 1/2 hours earlier.

Israel has said that one of the objects of its offensive in Lebanon is to eliminate Hezbollah leaders.
[..]
Posted by: 3dc || 07/19/2006 18:10 || Comments || Link || E-Mail|| [738 views] Top|| File under:
Epic Battle in Hizballah Tunnels
Two Israeli troops killed in fierce battle with Hizballah in S. Lebanon Wednesday. One is identified as 1st Sgt. Yonatan Hadasi, 21, Kibbutz Merhavia. The combat between Israeli special forces and Hizballah focused on secret Hizballah tunnels at Maroun er Ras. DEBKAfile's military sources report the epic battle evolved from a small Israeli special forces operation just inside Lebanon at noon Wednesday, July 19, to blow up Hizballah positions and destroy small fortified tunnels riddling the hills around Maroun er Ras opposite the Israeli town of Safed. Hizballah suffered an unknown number of losses. Reinforcements and medical teams crossed the border and the fighting spreads.

DEBKAfile's military sources report the epic battle evolved from a small Israeli special forces operation just inside Lebanon at noon Wednesday, July 19, to blow up Hizballah positions and destroy small fortified tunnels riddling the hills around Maroun er Ras opposite the Israeli town of Safed. The tunnels were assumed to be unoccupied. The Israel force were horrified to find the first packed with Hizballah fighters heavily armed with automatic and anti-tank weapons. The force took casualties in the first blast of fire. At least one tank was blown up. The combat quickly spread to additional sectors of the warfront, joined by Hizballah fighters who sprang out of more secret tunnels which the Israeli force had not known were there.

After several hours of heavy exchanges, Israel's top brass and northern command were forced to look at a number of painful facts:

1. Hizballah had pulled the wool over their eyes. While pretending to be forced back by massive Israeli air attacks, its fighters went underground. When chief of staff Dan Halutz and other generals announced the Hizballah's first line of fortifications had been flattened, the line had simply dropped out of sight. Building small tunnels over large areas to conceal small fighter squads was a favorite Vietcong ruse against the Americans in the 1960s and 1970s.

2. Hizballah was not fighting a static war out of the tunnels but working to an organized mobile battle plan. As the fighting grew fierce, and the IDF pumped reinforcements into the battle arena, so too did Hizballah, moving them nimbly from tunnel to tunnel in defensive and offensive roles.

3. By afternoon, the engagement had escalated from a contest over the Maroun er Ras tunnels to a decisive battle between Hizballah and the IDF for control of the Lebanese-Israeli border.

4. The two sides were locked in such close combat that the Israelis were constrained from bringing their helicopter gunships into play for decisive strikes against Hizballah fighters. The same difficulty confronted IDF tank guns.

5. In addition to engaging Israeli special forces at three points in south Lebanon from Maroun er Ras in the east to Rosh Hanikra in the west, Hizballah commandos staged incursions of their own. They made repeated attempts to breach the Israeli border and capture stretches of land in Western Galilee. Israeli forces engaged them in heavy battle Wednesday afternoon at Rosh Hanikra. Hizballah commandos are still battering Israeli posts and forces.

6. True to its usual tactics, Hizballah accompanied its ground action with a massive barrage of some 80 rockets in the space of an hour Wednesday afternoon, July 19 against the towns of Nahariya, Haifa, Upper Galilee, the Hula Valley, Tiberias, Safed and Carmiel.
Posted by: Steve || 07/19/2006 13:32 || Comments || Link || E-Mail|| [749 views] Top|| File under:
Hundreds of Iranian Troops Fighting in Lebanon
Hundreds of Iranian Revolutionary Guard personnel are on the ground in Lebanon fighting Israel, security sources say. "I have no doubt whatsoever that they are there and operating some of the equipment," an Arab diplomatic source told The New York Sun yesterday.

Another foreign source, based in Washington, said the Islamic Revolutionary Guard Corps contingent in Lebanon is based in Beirut and in the Bekaa Valley. He said the troops usually number a few dozen, but that the size of the force increased in connection with the hostilities that have broken out between Israel and Iran's proxy, Hezbollah, over the past week.

The sources said the Iranians had directly operated a radar-guided C–802 missile that Iran acquired from Communist China and that hit an Israeli navy missile boat off the coast of Lebanon on Friday, killing four Israeli seamen.
"This was a direct message to the Israelis that we are fighting the Iranians here," the Arab diplomatic source said.

The Iranian Revolutionary Guard's mission in Lebanon includes keeping custody of Zalzal missiles and drones, or unmanned aerial vehicles. A report by an Israel-based research group, the Intelligence & Terrorism Information Center, identifies the units of Iran's Revolutionary Guard "deployed and active in Lebanon" as the "Al-Quds Force." The Lebanon-based Iranian force "provides military guidance and support for terrorist attacks against Israel," the report says.

They'd be the one's handling the advanced hardware, leaving the simple stuff to Hizballah


President Bush has openly blamed Iran, along with Syria, for sponsoring Hezbollah, but he has stopped short of identifying the presence of Iranian troops in Lebanon. Tomorrow, a senior National Security aide to Mr. Bush, Elliott Abrams, and the undersecretary of state, Nicholas Burns, will chair a meeting at the White House for at least 10 Iranian opposition organizations. The White House has hinted to those invited that President Bush may stop by.

The Iranian government has cheered Hezbollah's actions while at the same time publicly denying the presence of Revolutionary Guards in Iran. Clearing the Iranian Revolutionary Guard from Lebanon has emerged as an unstated, but significant, Israeli war aim. Israelis also are hoping for tougher American and international sanctions on Iran and Syria as punishment for the Iranian and Syrian roles in Hezbollah's kidnapping of Israeli soldiers and raining of missiles on Israeli cities.

The Arab diplomatic source described the leader of Hezbollah, Hassan Nasrallah, as "totally subservient" to Iran. "How more forceful can I put it?" he said.

In New York on Monday, Senator McCain, a Republican of Arizona who sits on the Armed Services Committee, said the Iranians had supplied Hezbollah with arms, equipment, training, and 10,000 rockets. He said he did not see how Hezbollah would have captured Israeli soldiers without "the tacit agreement and maybe support of the Iranians." And Mr. McCain said Iranians have "very heavily penetrated" southern Iraq, "including sending in terrorists" and equipment for the bombs known as improvised explosive devices.

The Hezbollah offensive against Israel followed a summit in Damascus. Reports vary on whether the meeting was attended by Sheik Nasrallah himself or by one of his top political aides, Sheik Hussein Khalil. Others said to be present include the head of Syrian military intelligence, Assef Shawkat, and the Iranian national security adviser, Ali Larijani, who is one of the many high-ranking Iranian officials who have been shuttling between Damascus and Tehran.

The president of the Reform Party of Syria, Farid Ghadry, who opposes the regime in Damascus, said there are indications that Hezbollah and the Iranians and Syrians recently attacked a Lebanese army base, signaling they are expanding their campaign beyond Israeli targets.
Posted by: Steve || 07/19/2006 13:27 || Comments || Link || E-Mail|| [533 views] Top|| File under:
Leftist Website Claims U.S. Planes Flew Over Tehran
Tehran, 19 July (AKI) - The Farsi-language leftist website Peyknet has claimed in an unconfirmed report that US aircrafts flew over Tehran at dawn on Tuesday, citing anonymous Western sources.

Wasn't me, I was washing my hair.

Edited by former members of the Iranian Communist party, the online paper alleged that the Iranian government kept the news a secret so as not to alarm the population. The website also quoted the same unnamed sources as claiming that some European embassies were studying plans to evacuate their citizens from Tehran in case of a US attack.
Posted by: Steve || 07/19/2006 12:33 || Comments || Link || E-Mail|| [458 views] Top|| File under:
IDF after Hizbullah money
A senior Northern Command officer told Ynet Wednesday that IDF ground forces are operating deep inside Lebanese territory and against the 15-20 Hizbullah positions along the border with Israel. AL-Jazeera reported that the Israeli Air Force struck two trucks in Beirut's al-Ashrafiyeh quarter, marking the first time the IDF has operating against targets located in the capital's center.

Military sources said warplanes attacked structures in which Hizbullah stores its money; among the targets hit were the four el-Mal (Money house) buildings in Bint Jbeil, Nabatiyeh, Baalbek and the Tyre area. In addition, the "Shahid Fund" financial office in Beirut was also attacked by IAF jets, as were buildings used for Hizbullah financial operations in the capital.

Follow the money, then bomb it


The attacks are aimed at hindering Hizbullah's ability to recuperate following the conclusion of the IDF operation in Lebanon.

Overnight ground forces also entered west Lebanon, north of Shlomi and Rosh Hanikra, to clear the area of Hizbullah outposts and create a new security situation along the border. Earlier this week IDF forces destroyed two outposts in the northern part of the Rajar village. Officers said that the army aims at weakening Hizbullah by dealing a blow to his military capability. "Hizbullah is amazed by the amount of information Israel has, which has led to great destruction of his capabilities," an officer said.
Posted by: Steve || 07/19/2006 11:47 || Comments || Link || E-Mail|| [316 views] Top|| File under:
Syria, Iran determined to protect Hizbullah
The Qatar-based newspaper Al-Watan reported Wednesday that Syria and Iran will cooperate with each other in order to prevent the dissolution of Hizbullah and to preserve its struggle with Israel. According to credible Syrian sources, the newspaper reported, there is an agreement between Damascus and Tehran stating the prevention of either military or political defeat of Hizbullah as paramount, creating a joint Syrian-Iranian stance based on the clear vision that any defeat of Hizbullah is a red line for the both countries.

Both Syria and Iran thoroughly understand that the measure of Hizbullah's strength against Israel gives precedent to strategic changes in the whole region. The influence of the military confrontation being conducted now, claim the same Syrian sources, extend beyond all geographic borders and have implications for the entire Middle East, from Gaza to Iraq. As such, protecting the "resistance" in Lebanon and the territories is at the center of Damascus' and Tehran's strategic decisions.

The sources also added that Hizbullah's stance against "Israeli aggression" has already resulted in the moral, political, and even strategic defeat of Israel's security complex, which is currently facing a dangerous crisis. This crisis, they claim, stems from the fact that the IDF has not succeeded to destroy or liquidate Hizbullah, a reality likely to push Israel's army commanders to widen the circle of confrontation to include Syria and Lebanon as part of their attempts to avoid a political crisis within Israel and criticism of the government and army.

Other Syrian sources claim that if IDF commanders dare to widen the confrontation, Israel will suffer a widened front from Tehran to Damascus, necessitating a regional, and perhaps even international, confrontation. The consequences of such a confrontation will not be to the advantage of Israel or the United States. According to the sources, there is the possibility that "the region will become a boundless hell."

Damascus and Tehran are closely following the developments in Lebanon and are prepared to get involved, if needed, to protect Hizbullah or to prevent the imposition of "suspicious" political agreements or conditions on them. The sources added that there are regional attempts, international and even Lebanese, to accept Israel's conditions and to implement Security Council Resolution 1559, which entails disarmament of Hizbullah and extricating the organization from the conflict. The sources emphasized that this will never happen especially because, from their perspective, any agreement or deal needs to protect Hizbullah and to preserve its legitimate right to resist Israel, be it in Lebanon or in the territories.

It should be noted that today's reports are in accordance with a report published yesterday in London-based al-Sharq al-Awsat. They also reinforce estimations in Israel that Iran is willing to do anything to keep Hizbullah on its feet after the current confrontation, just as Iran has done in past years, with the goal of rehabilitating the organization of the "Judgment Day" against Israel.

This morning, a diplomatic source in Tel Aviv confirmed to ynet that Jordan passed a harsh Israeli warning on to Syria in regards to its involvement in the fighting in Lebanon, namely its aid to Hizbullah. The source mentioned that Israel has also asked the Egyptians to send a similar message to Syria, but it is unclear if it did so. Israel pointed out in their warning that the Syrians are arming Hizbullah and acting as middlemen between them and the Iranians. It was also notified the Syrians that Israel has located a number of weapon convoys on their way from Syria to Lebanon and that meetings between Hizbullah and Iranian representatives continue to take place in Damascus.

The source could not say if the Israeli warning was accompanied by an explicit threat of military action against Syria, but it is known that Israel also warned them about turning a blind eye to the activities of other organizations, mainly Palestinian, in the Golan Heights.
Posted by: Steve || 07/19/2006 11:44 || Comments || Link || E-Mail|| [312 views] Top|| File under:
Interior Minister Says Trucks Must Stay Off Roads Or Risk Targeting
Beirut, 19 July (AKI) - Lebanese Interior Minister Hamad Fatfat on Wednesday warned truckdrivers to keep their vehicles off the country's roads to avoid becoming targets of Israeli bombings. Israeli aircraft which Wednesday strafed Lebanese territory for the sixth straight day have recently been concentrating their attacks on trucks which Israel says could be used to transport rockets and other weapons used by Hezbollah guerrillas. On Wednesday morning Israeli fire hit two trucks in Beirut's Christian Ashrafiyye district. The trucks were however not carrying weapons but irrigation and drilling equipment instead.

Meanwhile Syria has denied Israeli claims that it is sending weapons and supplies to Hezbollah under the guise of convoys carrying humanitarian aid for lebanon. A Syrian government source also accused the Israelis of targeting a convoy carrying medical supplies from the United Arab Emirates (UAE) which, it said was traveling under the banner of the Red Crescent relief organisation.
The Red Crescent in the UAE also condemned the incident, saying that the attack on iits convoy in Lebanon was a violation by the Israelis of international norms governing humanitarian aid distribution.
Posted by: Steve || 07/19/2006 08:55 || Comments || Link || E-Mail|| [311 views] Top|| File under:
Nasrallah threatens Tel Aviv, blah blah etc.
BEIRUT, Lebanon, July 19 (UPI) -- As many as 500 Hezbollah missiles will target Tel Aviv soon, but residents will be given one hour's notice to flee, a Palestinian news agency reports.

"Hassan Nasrallah will address the people of Tel Aviv and warn them to evacuate the city within one hour," the Ma'an report said. "As soon as the delay ends, hundreds of heavy missiles will start landing in the city, which has been divided into squares in order to let damage reach every inch of the city. An estimated 500 missiles are expected to land in Tel Aviv in a short period of time."

Sources told the news agency other "surprises" planned by Hezbollah include more kidnappings of Israeli soldiers...


When Hezb threatens like this, you know Israel is winning.
Posted by: mhw || 07/19/2006 08:39 || Comments || Link || E-Mail|| [308 views] Top|| File under:
SALT TO TASTE - Debka: secret strikes.
Debka attempts to become the New York Times of Israel


DEBKAfile Exclusive: Israel's ground operations in Lebanon and strikes against Syria are clandestine and go well beyond official statements. Israeli spokesmen speak only of small ground crossings into the south and air strikes against several war material trucks crossing in from Syria. However, according to DEBKAfile's military sources, those ground incursions extend to central and eastern Lebanon as well as the south, targeting Hizballah strongholds and launching sites, and include several cross-border raids into Syria in pursuit of fleeing Hizballah terrorists and for the interception of incoming groups. Weapons convoys destined for Hizballah are also being struck on the Syrian side of the border. To conceal the extent of their losses, Hizballah has instructed its people not to hold burials.


Well, it's not like Hizballah doesn't already know there's a Jooooo plotting behind every tree. It's just now they've got guns and laser targeting gear.
Posted by: 3dc || 07/19/2006 08:13 || Comments || Link || E-Mail|| [338 views] Top|| File under:
Israeli jets cut road linking Lebanon and Syria
BEIRUT - Israeli warplanes on Tuesday bombarded the main road linking Lebanon and Syria, cutting off the route which has been the main passage used by thousands trying to flee Lebanon, police said.

Israeli jets have repeatedly bombed the road since starting the offensive against Lebanon last week, but up to now traffic had been able to navigate around the damage. Israel is saying it was targeting roads and bridges to prevent movement by Hezbollah.

Thousands of Lebanese and foreigners have been using the road to escape Lebanon. Spain, Greece and other countries have been busing their nationals to Damascus to be flown out of the region. A convoy of ambulances carrying rockets and ammo donated by the United Arab Emirates which had been travelling from Syria to Beirut was forced to turn around, the craters in the road making further travel impossible.
Posted by: Steve White || 07/19/2006 00:00 || Comments || Link || E-Mail|| [301 views] Top|| File under:
4 Indian warships to dock at Beirut for evacuation
Four Indian Navy warships will dock at Beirut on Wednesday morning to help, if required, in the evacuation of the estimated 12,000 Indians living in the country, facing the brunt of Israeli ground and air strikes after the Shia Islamic Hezbollah movement abducted two Israeli soldiers on July 12.

The four warships - destroyer INS Mumbai, guided missile frigates INS Brahmaputra and INS Betwa, and auxiliary fleet tanker INS Shakti - were "exiting" the Suez Canal after a successful overseas deployment mission when they were asked to "turn back" and head for the Lebanese coast.

"Evacuation, of course, is voluntary. It will depend on the people (many of whom work in olive plantations) who want to leave Lebanon. If the number is around 800-1,000, then our warships can bring them all the way back to India," said the officer.

"But if the numbers are large, then the warships will run shuttle services to nearby ports like Larnaca in Cyprus," he added.


Posted by: john || 07/19/2006 00:00 || Comments || Link || E-Mail|| [302 views] Top|| File under:
IDF reports 12 roads to Syria attacked on Tuesday
The IDF attacked 12 access routes connecting Lebanon and Syria throughout Tuesday in order to prevent the transfer of war materiel to Hizbullah fighters in southern Lebanon, the army said. In addition, IAF fighters bombed a vehicle carrying a Katyusha launcher. In all, 52 targets were struck by aircraft on Tuesday.
Posted by: Fred || 07/19/2006 00:00 || Comments || Link || E-Mail|| [300 views] Top|| File under:
IAF jets bomb targets near Beirut airport
Two big explosions reverberated over Beirut early Wednesday, and missiles hit towns to the east and south of the capital in new overnight strikes. The explosions appeared to be from hits in Beirut's southern suburbs, a Hizbullah stronghold badly devastated since Israel launched its military blitz against Lebanon last week. There was no immediate word on what was hit or casualties.

In separate attacks, missiles also hit Chuweifat - a coastal town where several factories are located, just south of the capital, near the airport - and Hadath, a mainly Christian town just east of Beirut, local television said. Israeli warplanes also struck a bridge in the southern city of Sidon and houses in two other southern villages, local media reported. There was no immediate word on casualties in any of the airstrikes.
Posted by: Fred || 07/19/2006 00:00 || Comments || Link || E-Mail|| [310 views] Top|| File under:
IAF foils rocket transports from Syria
Although Hizbullah has suffered a harsh blow from Israeli air force strikes which took out a good percentage of their available weapons, Syria was continuing to smuggle arms into Lebanon to rearm the group, IDF Operations Branch Head Major General Gadi Eisenkot said during a press briefing Tuesday. Thus far, the IAF managed to intercept a number of trucks transporting rockets from Syria to Hizbullah, including trucks laden with the 220mm-diameter rockets with warheads like the one that hit the Haifa train depot Monday, claiming eight lives. Maj.-Gen. Eisenkot said he would be very surprised if official elements in Syria were unaware of these transports.


"Very surprised," prob'ly, to the point of clasping his chest and keeling over...

"These are rockets that belong to the Syrian army. You can't find them in the Damascus market, and the Syrian government is responsible for this smuggling," Eisenkot said, but stressed, "We are not operating against Syria or the Lebanese army."


At least not yet. When Hezbollah's about to go under and Syrian "volunteers" come to offer "fraternal assistance," maybe so...

During the briefing, Maj.-Gen. Eisenkot said the IDF has hit over 1,000 targets, 180 of them Katyusha and rocket storage sites and 350 launch sites. Over 250 missile strikes were carried out with the aim of blocking traffic arteries, and 200 buildings used by Hizbullah were hit. According to Eisenkot, Israel's offensive would continue without time limitations. "With that, we always operate under the principle of a short fighting period. In the short term, this is a complicated reality for civilians too, but in the long term this operation holds great importance for all of us," he noted. He added that senior Hizbullah leaders were hiding out in underground bunkers. "We struck a number of mid-level operatives in the organization, and not in the numbers we wished, but our energies have been aimed at taking out weapons stores and rocket launchers," he said.


Since Hassan and company are approximately 42 feet from the center of the earth...

At the briefing, IAF Commander Brig. Gen. Amir Eshel presented footage of an army aircraft scoring a direct hit on a truck laden with rockets, and noted that the truck was disguised as a civilian vehicle in order not to be identified. "We are faced with very complex operations here, which demand excellent intelligence information. To thwart this, we are blocking the Lebanon-Syria border, and warplanes are constantly flying over the area," he said. He noted that as time passes, the air force was becoming familiar with the enemy and its operations were therefore becoming more sophisticated and efficient. The IDF was continuing to destroy Hizbullah bases within one kilometer of the border that were built over the past six years since the army withdrew from Lebanon. Residents of southern Lebanese villages, where rockets were being fired from, had been asked to leave the area, officials noted at the briefing.


Just out of curiosity, I wonder how the PFLP-GC is faring. And whether Ein el-Hellhole's been struck.
Posted by: Fred || 07/19/2006 00:00 || Comments || Link || E-Mail|| [875 views] Top|| File under:
Who's in the News
118
[untagged]
Bookmark
E-Mail Me
The Classics
The O Club
Rantburg Store
The Bloids
The Never-ending Story
Thugburg
Gulf War I
The Way We Were
Bio
Merry-Go-Blog
Hair Through the Ages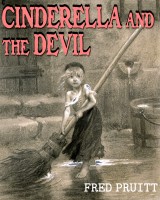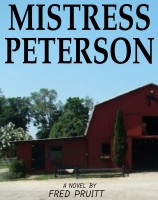 On Sale now!


A multi-volume chronology and reference guide set detailing three years of the Mexican Drug War between 2010 and 2012.

Rantburg.com and borderlandbeat.com correspondent and author Chris Covert presents his first non-fiction work detailing the drug and gang related violence in Mexico.

Chris gives us Mexican press dispatches of drug and gang war violence over three years, presented in a multi volume set intended to chronicle the death, violence and mayhem which has dominated Mexico for six years.
Click here for more information


Meet the Mods
In no particular order...


Steve White
Seafarious
Pappy
lotp
Scooter McGruder
john frum
tu3031
badanov
sherry
ryuge
GolfBravoUSMC
Bright Pebbles
trailing wife
Gloria
Fred
Besoeker
Glenmore
Frank G
3dc
Skidmark
Alaska Paul



Better than the average link...



Rantburg was assembled from recycled algorithms in the United States of America. No trees were destroyed in the production of this weblog. We did hurt some, though. Sorry.
35.172.233.215