Samantha...
Police searched a California apartment complex and questioned several people in the kidnapping and killing of a 5-year-old girl, the local sheriff said on Friday in a case that has gripped the United States. Three search warrants were issued on Thursday night in the hunt for Samantha Runnion's killer, said Orange County Sheriff Mike Carona. "It is one more lead in this case," Carona said in a television interview. "They were based upon information, tips that we had and we felt that there was enough there to issue a search warrant." He said the warrants were served at an apartment complex in Lake Elsinore, California, not far from where the girl's nude, bruised body was found dumped by a forest road less than 24 hours after she was snatched on Monday outside her home in suburban Orange County, south of Los Angeles. The sheriff also said police were questioning several people in the case but would not elaborate.
Posted by: Fred Pruitt || 07/19/2002 08:38 am || Comments || Link || E-Mail|| [255 views] Top|| File under:
More on November 17th...
Nikolaos Karanikos of Sphaera Ephemeris is tearin' 'em up with his coverage of the arrests of the November 17th thugs, Euroterror in general, and Euroracketeers. Good reading. He's now on my blogroll, along with Glenn Frazier, who's tracking Iran.
Posted by: Fred Pruitt || 07/19/2002 10:47 am || Comments || Link || E-Mail|| [288 views] Top|| File under:
The Coulter Cult...
Right Wing News covers a Telegraph inteview with Ann Coulter titled "I love to pick fights with liberals." Nice picture — my wife sez her skirt's too short, the brazen hussy, and to wipe my chin.
Since I have no sense of humor, I avoid joining cults. But I confess I've always liked Ann Coulter, even though I kept confusing her with Barbara Olson — both of them bright, witty, and unwilling to suffer fools gladly. I came to like Coulter even more when she wrote about Barbara's death and ended up getting fired from National Review. I don't really think we should "convert them to Christianity" — though introducing some healthy schools of agnosticism would be a good idea — and I don't think she did, either. But I admired, and continue to admire, the authenticity of Coulter's anguish at the time. She felt the same thing I was feeling. She just happened to be the one who put it down on paper. I also admire and share the depth of her anger both at the people who brought the war to us, and those who support them, whether actively or passively. She's out there hollering at them, so that kinda-sorta makes her my spokesperson.

Ann Coulter, I salute you! And you have nice legs.

Mr Arafat, may I borrow one of those baby wipes? It's for my chin...
Posted by: Fred Pruitt || 07/19/2002 11:34 am || Comments || Link || E-Mail|| [294 views] Top|| File under:
Afghanistan
Afghan clash leaves two dead
Fighters from the Afghan army and Maulvi Noor Mohammed, a local warlord, skirmished on Thursday in Nangarhar province in eastern Afghanistan, said the Afghan army commander in the province, Hazrat Ali. Ali said two people were killed, including the warlord's brother, and six people wounded in the clashes 40 miles west of Jalalabad. U.S. special forces dropped a 500-pound bomb in an uninhabited area to stop the fighting.
"Y'all stop that right now, hear? Don't make me come down there..."
Ali said there was "al-Qaida activity" in the area and that one Arab was arrested during the fighting. Ali blamed Mohammed for starting the fighting. But sources in Jalalabad, the capital of the Nangarhar province, said the clash followed an attempt by Ali to disarm local residents in the area. They resisted and a gunbattle broke out.


"You'll take my rocket launcher when you pry it from my cold, dead fingers!"
Posted by: Fred Pruitt || 07/19/2002 08:25 am || Comments || Link || E-Mail|| [257 views] Top|| File under:
One of Haji Qadir's posts filled...
Afghan President Hamid Karzai filled one of the Cabinet posts left empty when Abdul Qadir was slain earlier this month. Abdullah Ali, deputy of Kabul's city construction ministry, was picked to take over as minister of public works, one of three positions Qadir held. Qadir's other posts - vice president and governor of the eastern Nangarhar province - have not yet been filled, said government spokesman Said Fazel Akbar.


It'll take three people to replace him...
Posted by: Fred Pruitt || 07/19/2002 08:25 am || Comments || Link || E-Mail|| [272 views] Top|| File under:
Axis of Evil
Iran State Terriblevision: 'Don't step in the plots!'
In a 10-minute commentary on Thursday, state television said the anti-American rally would "prove" the people's "unity in the face of plots and arrogance against our revolution." It warned that "enemies are looking to sow discord between the regime and the people".
Ummm... Actually, they're looking to take advantage of discord between the regime and the people. Has something to do with the floggings, I think.
Posted by: Fred Pruitt || 07/19/2002 08:25 am || Comments || Link || E-Mail|| [256 views] Top|| File under:
Rafsanjani sez U.S. carrying out 'psychological warfare'...
Former president Akbar Hashemi Rafsanjani accused US President George W. Bush of waging a "psychological war" against Iran by claiming that the people of the Islamic republic were pro-American. "This time, the US president has launched a psychological war against our revolution and there is no better response" than a massive turnout at an anti-US rally, Rafsanjani said, quoted by state television.
"We'll show him, by golly. We've got every civil servant in the country turned out, and all the cops. They're not pro-American, dammit!"
The influential former president said "claims by US officials that the Iranian people support the United States" were "an outright lie".
"I mean, who the hell likes the Americans? I sure don't..."
"The Americans want to defend their interests, and are looking to carry out their own plots," charged Rafsanjani, who is considered close to Iran's powerful conservative camp.
"Now every man
to save his clan
should plot and plan
as best he can..."
— Gilbert and Suleiman, "The Ayatollah Mikado"
Posted by: Fred Pruitt || 07/19/2002 08:39 am || Comments || Link || E-Mail|| [260 views] Top|| File under:
Thousands of Iranians Rally Against Bush
Tens of thousands of Iranians chanting "Death to America, death to George Bush" took to the streets on Friday in an official demonstration of defiance against what they view as U.S. interference in Iran's affairs. Supreme Leader Ayatollah Ali Khamenei called the rally to show popular opposition to President Bush's statement last week voicing support for reform in Iran.


"Excellency, the spontaneous demonstrations are under way, as Your Holiness ordered..."


Crowds around Tehran University -- the main venue for Friday prayers in the Iranian capital -- burned an effigy of Bush with a sign around its neck saying: "I made a mistake."
"Aredeshir, call down to the factory and order up some more Bush effigies. We're starting to run low."
"Yes, Excellency..."
"From the start, we said we want America to change its arrogant behavior against Iran and accept that Iran is a free, Muslim, independent country," influential former President Akbar Hashemi Rafsanjani told worshipers who lined the streets around the university campus. "We tell the Americans to put aside their arrogant behavior, then this nation could start dialogue with you and talk to you."


"But don't expect us to be civil. We don't have to be civil because we're Muslims and you're not..."


Soldiers, civil servants and hordes of women in black chadors joined the demonstration, but there were also a number of pro-reform students present. "We don't want the United States' support, we want reforms," said student Ahmad Ali Aminiha.


"Don't support us too openly, or these orifices will hang us all!"
Posted by: Fred Pruitt || 07/19/2002 08:42 am || Comments || Link || E-Mail|| [283 views] Top|| File under:
Iran's army sez to turn out for the demonstrations...
The Joint Staff of the Islamic Republic Army, in a statement on Wednesday, urged Iranians to attend a nationwide demonstration scheduled on Friday to protest recent anti-Iran remarks of U.S. President George W. Bush. The staff stressed the importance of highlighting U.S. past atrocities against the country, and stressed that Washington was exploiting the September 11 terror attacks on the US to justify and continue its hostile policies towards the Islamic Republic.


"General, turn out the troops! We need a good turnout for the spontaneous demonstrations..."
Posted by: Fred Pruitt || 07/19/2002 08:40 am || Comments || Link || E-Mail|| [278 views] Top|| File under:
Baghdad crawling with U.S., Brit spies. Really.
Britain and the United States have begun sending spies into Iraq to stir up rebellion in advance of a prospective invasion next year aimed at toppling Saddam Hussein, according to British military sources and leading British newspapers. The task of the agents, along with CIA operatives, is to make contact with opponents of Saddam and capitalize on what one military analyst described to the Times of London as a "popular loathing" of the regime.


Whoops! There goes another busload now...


The undercover operations are designed to pave the way for a 250,000-strong invasion force — up to 30,000 of them British, the rest American. The assault is expected by next spring, although it could begin as early as January or February.


But don't tell Sammy, okay? It's a secret...


The stated purpose of the invasion would be to destroy Baghdad's stockpiles of weapons of mass destruction — chemical, biological and possibly nuclear — but the ancillary goal would be to get rid of Iraq's leader.


Yeah, yeah. We know that...


Baghdad has vowed to behead invaders and repel any attack on its borders.
In the Mother of All Battles they were going to "eat" our pilots...

I'm starting to enjoy this saturation release of "war plans." The article goes on to describe how many Brit troops are going to be taking part, adding that they're being withdrawn from the Balkans and Afghanistan for desert training. This is one of a series of at least a dozen "war plans" that have been "leaked" in the past month, all of them contradictory in at least some respects.

The spies story is absolutely brilliant. It's entirely likely that we haven't dispatched a single "spy" to the area — but if Sammy counts on that and guesses wrong, his poop's in the street. As the actual invasion, if there really is one, draws closer, groups allied with us will be sending agents, and Sammy can count on that, even if the Washington Times hadn't told him. So Mukhabarat, the secret police, is going to running around, very busy, rounding up "subversives" and beating the hell out of them and 99% of them are going to be innocent bystanders or people somebody doesn't like. Every potential draftee that they kill is one that we don't have to worry about killing; every one whose Dad or brother was bumped off is one more potential deserter. And the suspicion among the Ba'athists that half the people they meet are disloyal, that's priceless. For everything else, we'll need Mastercard.
Posted by: Fred Pruitt || 07/19/2002 9:52:07 AM || Comments || Link || E-Mail|| [299 views] Top|| File under:
Caucasus
Brit Muslim iced in Chechnya. Hurrah!
Kavkaz.org reported that Amir Assadullah, a man who claimed to be a former PE teacher from Manchester has been killed fighting in southern Chechnya when Russian forces attacked the Mujahideen he was leading in Vedeno region at the weekend. Kavkaz reported "Amir Assadullah has become a shahid [a martyr] He was an ethnic African and a British citizen who came to Chechnya in 1996 as a volunteer. He was the only ethnic African in the Chechen army." It added that several other fighters in his group were killed in the confrontation with Russians. The rest fled to the mountains. The Russian newspaper Kommersant reported that Assadullah had been fighting for several years under the Jordanian born guerrilla leader Khattab. Russia claims that several dozen Britons had been recruited by to fight in Chechnya by al-Muhajiroun.


"Yes, thank you. I'd love to leave Africa for England, start a respectable career, then become a Muslim and go someplace no one's ever heard of, to fight as a mercenary in a war that doesn't concern me, and have the lower part of my body blown off. Wouldn't everyone?"
Posted by: Fred Pruitt || 07/19/2002 09:12 am || Comments || Link || E-Mail|| [656 views] Top|| File under:
Fifth Column
Fifth Column files suit against Bush administration...
Tonecluster's Jason Rubenstein points to this:
Supporters of the Hamas and Hezbollah terrorist movements announced a lawsuit today that names President George W. Bush and Secretary of State Colin Powell among the defendants. The suit, aimed at Israeli leaders whom it alleges committed "war crimes," is led by New York-based lawyer Stanley Cohen, an attorney for members of the terrorist group Hamas and other radical causes. Militant activist Abdurahman Alamoudi, a founder and longtime leader of the American Muslim Council (AMC) who describes himself as a supporter of Hamas and Hezbollah, joined Cohen at the news conference announcing the suit and made a statement in Arabic that was not translated into English.
Jason has comments. I have no comments. For some reason my breath has been taken away...
Posted by: Fred Pruitt || 07/19/2002 11:03 am || Comments || Link || E-Mail|| [306 views] Top|| File under:
Home Front
Officials seek terror link in $12M in fake checks
Omar Shishani, 47, of Dearborn, was arrested Wednesday night at Detroit Metro Airport after getting off a flight from Indonesia. Customs agents found the nine counterfeit cashier's checks during a search of his luggage. The checks supposedly were issued by a Pomona, Calif., branch of West America Bank. The bank doesn't have an office there. Two checks were issued for $500,000 each, two for $5 million each, and five for $200,000 each. Six checks were dated in June and three others were dated for September. The bogus checks read "Cashier's Check" rather than "Official Check," which appears on the bank's genuine version. The checks have drawn the attention of the U.S. Attorney's Anti-Terrorism Task Force, which is trying to determine whether there are terrorist links.
Twelve million bucks buys a lot of food processing equipment...
Posted by: Fred Pruitt || 07/19/2002 08:25 am || Comments || Link || E-Mail|| [280 views] Top|| File under:
Middle East
IDF destroys boomer homes...
In Tel, soldiers destroyed the house of Nasser Aseida, 26, a leader of the Hamas military wing who was suspected of organizing the bus ambush. Soldiers arrested his father and four brothers, and detained relatives of two other wanted Hamas leaders, who are in hiding, like Aseida.


"Hello, Mom?... It's Nasser... Look, Mom, I think you and Dad should just stop payment on the mortgage check this month... Yeah. Use the money to take a cruise or somethin'..."


In a similar operation in the Askar refugee camp, soldiers destroyed the house of a leader of the Fatah-linked Al Aqsa Martyrs Brigades militia, Ali Ajouri, 23, badly damaging several nearby houses, residents said. Soldiers arrested Ajouri's father and two brothers, they said. Ajouri was not captured. Altogether, the Israelis detained 16 men, Palestinians said. In a statement, the military said the operation was "part of the war against the terrorist infrastructure."


"What do they want to detain an old man like me for? I'm peaceful, law-abiding. What my son does doesn't reflect on what I do... Stand back, damn yez, or the kid gets it!"
Posted by: Fred Pruitt || 07/19/2002 08:26 am || Comments || Link || E-Mail|| [261 views] Top|| File under:
Israel Arrests Attackers' Relatives
Israeli soldiers arrested 16 relatives of two Palestinians suspected in bloody terror attacks this week, and in what would be a new policy, officials Friday were considering expelling some of the men to the Gaza Strip. Israel Radio said expulsion of the fathers and brothers reflect new measures the Israeli government is considering to deter potential attackers. Israeli soldiers also destroyed the family homes of the two suspected Palestinian militants. In a statement, the militant group Hamas threatened to launch "unique martyrdom operations," if the deportations are carried out, a reference to suicide attacks.


Lemme get this straight: Hamas will continue sending boomers against Israeli civilians. If the Israelis do anything to stop them they... send boomers against Israeli civilians?
Posted by: Fred Pruitt || 07/19/2002 08:26 am || Comments || Link || E-Mail|| [265 views] Top|| File under:
Hamas Rejects American-led Arab Intelligence Team
The Islamic Resistance Movement, Hamas, has rejected a decision by the four-member international committee to send an Arab intelligence team under American leadership to assist the Palestinian Authority in reforming its security system.


"No, thank you. We prefer it ineffective and corrupt..."


Dr. Mahmoud Al-Zahhar, one of the Hamas leaders in the Gaza Strip,


He's one of the five-man Hamas politburo...


said that the notorious Arab intelligence system had worked against Arabs more than foreign enemies. He added that the CIA was another well-known corrupt apparatus that was involved in coups, arms smuggling, drug trafficking and other illegitimate practices.


Unlike Hamas, which makes a whistle look dirty...


He affirmed, "We will never accept the arrival of such a cocktail to reform our security apparatuses ... it will rather increase their corruption". He explained that such reform would target protecting security of the Zionist enemy, which was absolutely rejected. The Zionist entity with its various apparatuses had failed to halt resistance "and we do not wish that the Arab countries would come to serve as a guards of the Zionist entity". Zahhar pointed out that the step would put the Arab regimes in confrontation with their peoples that would ask for whose interest was that work done. "The Arab intelligence team, with American leadership, would add dangers and new burdens on Palestinian resistance but I believe that the Palestinian resistance fighter enjoys enough experience and competency that would enable him abort any American attempt to restrict his right of self-defense", the Hamas official underlined.


"Yeah. We don't want no daggone security guys gettin' in the way of our important business..."


The "Quartet" had decided in a recent meeting in New York to send an Arab intelligence team grouping Egyptian, Jordanian and Saudi experts under American leadership to help the Palestinians reform their security system.
Can it be? Can it be that Hamas is going to take them on head-on? It looks like the Egyptian intel story might have some substance to it.

The thing that really puzzles me about IDF counter-terror operations is why they don't go after the Hamas politburo — too politically sensitive? But if the Egyptians take them out it's not? Still trying to figger...
Posted by: Fred Pruitt || 07/19/2002 10:08 am || Comments || Link || E-Mail|| [295 views] Top|| File under:
Who's in the News
16
[untagged]
Bookmark
E-Mail Me
The Classics
The O Club
Rantburg Store
The Bloids
The Never-ending Story
Thugburg
Gulf War I
The Way We Were
Bio
Merry-Go-Blog
Hair Through the Ages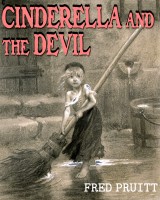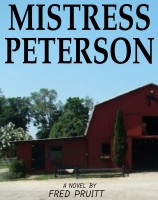 On Sale now!


A multi-volume chronology and reference guide set detailing three years of the Mexican Drug War between 2010 and 2012.

Rantburg.com and borderlandbeat.com correspondent and author Chris Covert presents his first non-fiction work detailing the drug and gang related violence in Mexico.

Chris gives us Mexican press dispatches of drug and gang war violence over three years, presented in a multi volume set intended to chronicle the death, violence and mayhem which has dominated Mexico for six years.
Click here for more information


Meet the Mods
In no particular order...


Steve White
Seafarious
Pappy
lotp
Scooter McGruder
john frum
tu3031
badanov
sherry
ryuge
GolfBravoUSMC
Bright Pebbles
trailing wife
Gloria
Fred
Besoeker
Glenmore
Frank G
3dc
Skidmark
Alaska Paul



Better than the average link...



Rantburg was assembled from recycled algorithms in the United States of America. No trees were destroyed in the production of this weblog. We did hurt some, though. Sorry.
34.204.187.106