Afghanistan
Soldiers retake Afghan town from Taliban
Run away, Brave Jihadi Bitches!


KABUL, Afghanistan - Hundreds of Afghan and coalition soldiers reclaimed one southern town from the Taliban without incident Tuesday and were planning to recapture another, an Afghan official said.

The troops descended on Naway-i-Barakzayi, taking back the town after Taliban fighters fled, said Amir Mohammed Akhunzada, the deputy governor of Helmand province. Insurgents torched a police compound, a health clinic and a school before leaving, he said.

"The Afghan flag has been raised back over the compound," Akhunzada said.

The troops were planning to move onto Garmser, a town of several thousand that was captured by militants Sunday, Akhunzada said. He did not say when operations there would begin.

U.S.-led forces declared earlier Tuesday that the towns would be taken back in "decisive operations." They declined to comment on Akhunzada's report.

Afghan officials said a small group of police had holed up in a concrete compound in Garmser for 16 days before they were defeated by scores of Taliban fighters, including some who had apparently crossed from Pakistan.


Yes, ummmmmmmmm...apparently???


Large numbers of militants chased police from the town of Naway-i-Barakzay after a brief clash the next day, officials said.

An official with the International Organization for Migration said about 4,000 Afghans have fled fighting between Taliban and coalition forces in southern Helmand province in recent days.

It was not clear how many, if any, were escaping the two towns taken by the Taliban.

Deputy Interior Minister Abdul Malik Sidiqi accused Pakistan-based Islamic groups Lashkar-e-Tayyaba — an outlawed militant organization — and Jamiat Ulema-e-Islam, a pro-Taliban political party, of aiding the Garmser takeover.

"They burned the Afghan flag and raised the Jamiat Ulema-e-Islam flag," Sidiqi told reporters, saying the government "technically and temporarily left Garmser ... to prevent casualties to civilian people."

In the eastern Pakistani city of Lahore, Jamiat spokesman Riaz Durrani dismissed Afghan claims that his group's members were involved in the Helmand fighting.

"We are not helping any militant group in Afghanistan against (President) Hamid Karzai's government, but the fact is that he has failed to restore order," Durrani told The Associated Press.


He just restored it in Naway-i-Barakzayi.


A Lashkar-e-Tayyaba spokesman could not immediately be reached for comment.


Must've dropped his cellphone running away.
Posted by: tu3031 || 07/18/2006 16:27 || Comments || Link || E-Mail|| [6470 views] Top|| File under:
Forces Will Try to Retake Afghan Towns
U.S.-led forces will launch 'decisive operations' to reclaim two southern towns captured in recent days by the Taliban, the military said Tuesday. Scores of Taliban militants chased police out of two southern Helmand districts near the Pakistani border.

'The Taliban extremists have taken control of the areas of Garmser and Naway-i-Barakzayi, however, coalition forces do have them under observation,' military spokesman Col. Tom Collins told reporters in Kabul. 'Decisive operations will begin soon,' he added without saying when.

That's the problem with 'taking control' of a town. You've just announced where you are located, putting a big "Kick Me" sign on your back.



Additional: KABUL, Afghanistan – Afghan troops on Tuesday prepared to deploy to a town in southern Afghanistan that one official said had been overrun by Pakistani militants. Between 300 and 400 Afghan soldiers were heading to the southern town of Garmser, near the Pakistani border, said Amir Mohammed Akhunzada, the deputy governor of Helmand province. "Our soldiers are going to Garmser with the support of the coalition to take it back from the Taliban," he said.

In Kabul, Deputy Interior Minister Abdul Malik Sidiqi accused Pakistan-based Islamic groups Lashkar-e-Tayyaba – an outlawed militant organization – and Jamiat Ulema-e-Islam – a pro-Taliban political party – of taking over Garmser.
Sidiqi said a second Helmand town that had been overrun by militants – Naway-i-Barakzayi – was reclaimed by government forces late Monday. "They burned the Afghan flag and raised the Jamiat Ulema-e-Islam flag in the district," Sidiqi told reporters.

While Taliban militants have long operated freely in former southern stronghold provinces, their capture of a town highlights the weakness of Afghanistan's police forces in remote areas and the challenge ahead of U.S.-coalition troops to restore order in the country. Afghan officials have said scores of Taliban fighters, many crossing into Afghanistan from neighboring Pakistan, fought Garmser's small contingent of policemen – holed up in a concrete compound – for 16 days before the police were forced to withdraw Sunday.

"The government of Afghanistan has technically and temporarily left Garmser," Sidiqi said. "We did so to prevent casualties to civilian people."

Helmand is one of Afghanistan's most volatile regions, where Taliban extremists and heavily armed opium farmers have long operated freely. But stepped up coalition-led military operations in the province since June have pitted foreign troops and Islamic extremists against each other in some of Afghanistan's deadliest fighting since the Taliban's 2001 ouster. About 4,000 NATO-led British soldiers are deploying to Helmand to take over security control from U.S. forces at the end of the month.

Sidiqi said a large group of Taliban that had stormed Naway-i-Barakzayi, to the north of Garmser, and briefly took control there Monday were turned back later in the day. Coalition military officials confirmed enemy "activity" in the areas but declined to comment further, saying only they were looking into the reports.
Posted by: Steve || 07/18/2006 10:37 || Comments || Link || E-Mail|| [6466 views] Top|| File under:
Taleban threatens major offensive in Afghanistan
KANDAHAR, Afghanistan - Taleban militants vowed on Tuesday to intensify their insurgency with fresh attacks and suicide bombings, saying they would shortly take control of southern Afghanistan. "During these operations which will begin today or tomorrow, we'll take most of the districts in southern and south-central Afghanistan," purported Taleban spokesman Mohammad Hanif told AFP.

Since we've been invited to attend, I think it's only polite to take them up on it.

The threat came as the Afghan government confirmed that the rebels had forced government forces out of at least one district in the troubled southern province of Helmand late Monday. The new offensive would include "lots" of suicide bombings, roadside explosions and hit-and-run attacks on government and coalition targets, Hanif said. "We will increase our attacks. We will carry out lots of suicide attacks, we will carry out bombings and we will engage the infidel troops in guerrilla battles," the spokesman said by telephone from an unknown location.

Likely a safe house in Pakistan


Taleban spokesman often call the media to issue statements, often about clashes with security forces in which their versions can differ wildly from those issued by the security forces. The coalition would not immediately respond to the latest threat.

The Taleban has been waging a growing insurgency since being toppled from government in 2001 by a US-led coalition. This year the rebels -- believed to have support from other Islamic outfits like Al-Qaeda -- have been able to mount large-scale, organised attacks on security forces while maintaining a deadly guerrilla campaign of suicide and other attacks.

And getting themselves killed in large numbers

In response coalition and Afghan troops launched in mid-May their biggest operation yet against the rebels, confronting them in strongholds that previously saw little government authority.
Posted by: Steve || 07/18/2006 10:29 || Comments || Link || E-Mail|| [6462 views] Top|| File under:
Africa Horn
60 killed due to inner-tribal violence in southern Sudan
(KUNA) -- More than 60 people were killed Monday after tribal clashes erupted in Al Buhayrat state in southern Sudan. Sudan News Agency (SUNA) said fighting amongst Al-Denka tribe members began since last week. SUNA added that local forces stopped the violence between the tribe members and stated that the state's governor is dealing with the matter now.
Posted by: Fred || 07/18/2006 00:00 || Comments || Link || E-Mail|| [6465 views] Top|| File under:
Bangladesh
Tales from the Crossfire Gazette
A top criminal of the city was killed during a "shootout" between the members of Rapid Action Battalion (Rab) and his cohorts at C & B road early morning.
The deceased, Ratan Mridha, 40, was the second-in-command of notorious "Tera Shajahan" gang. He was wanted in nine cases including two for murder.

Another job opening for "Number 2", apply at Monster.com.

Rab sources said they arrested Ratan and two other criminals--Ripon and Dulal--at Hotel Metropolitan at Gulistan in the capital on Saturday and took them to Barisal the following day for quizzing.


"I'll take "Things that are Painful" for $500, Alex"

On the statements of the arrestees,

"Ratan did it!"
"Yeah, he's responsible, Dulal and me are just innocent bystanders"

a RAB team took Ratan to C & B road area of Barisal city at around 3:30am yesterday to arrest his accomplices and recover the hidden firearms. Sensing the presence of the Rab team, Ratan's cohorts opened fire, forcing the law enforcers to retaliate.

"Hark! I smell doughnuts, it's da law! Open fire or we're dun for!"

According to Rab, Ratan received bullets during the "shootout" and died on the spot. One gun and two cartridges were recovered from the spot.
Posted by: Steve || 07/18/2006 11:31 || Comments || Link || E-Mail|| [6468 views] Top|| File under:
6 Bangla Islamic militants get life sentence for series bombings
Six Islamic militants were sentenced to life imprisonment by a court in Bangladesh's eastern Feni district Monday for series bombings on Aug. 17 last year, which killed three people and wounding hundreds. The court also fined them 5,000 taka (about 71 U.S. dollars) each. The six militants belong to Jamaatul Mujahideen Bangladesh (JMB), which was blamed for a series of bombings in 63 out of 64 districts of Bangladesh on Aug. 17 last year and suicide bomb attacks that killed 28 people and wounded several others.

The JMB chief Shaikh Abdur Rahman and his second-in-command Bangla Bhai were arrested on March 1 and March 6 this year by the security forces. The JMB chief launched the campaign to establish Islamic rule in this Muslim majority country about four years ago. Rahman, Bangla Bhai and other top leaders of JMB were sentenced to death by a court in southern Jhalokati district for killing two judges through suicide bomb attacks. If the death sentences are confirmed by higher courts, the JMB leaders will be executed.

The four-party alliance government is trying to quicken the confirmation of the death sentences by higher courts to earn a credit ahead of the national elections due in January next year. The government will hand over power to caretaker government in October this year, so the government is trying to execute the JMB leaders before ending its term.
Posted by: Fred || 07/18/2006 00:00 || Comments || Link || E-Mail|| [6464 views] Top|| File under:
Caucasus/Russia/Central Asia
Kyrgyzstan heightens security
BISHKEK: Police have stepped up security in southern Kyrgyzstan amid fears of retaliation by Islamic radicals for the deaths of five alleged religious extremists, officials said on Monday. The alleged extremists, killed in a shootout with law enforcement authorities on Friday, had been suspected of fatally shooting a police officer and wounding three other people in the southern city of Jalal-Abad. Police have been on heightened alert and border control has been tightened in the Central Asian nation's south to guard against possible attacks by supporters of the alleged extremists, Interior Ministry spokeswoman Aida Bakirova said.

Authorities said the five, two citizens of Uzbekistan and three of Kyrgyzstan, were also suspects in terror attacks over the past few years in both countries and were allegedly planning attacks and other actions aimed at igniting ethnic conflict in the volatile Fergana Valley, which Kyrgyzstan shares with Uzbekistan and Tajikistan. All three are former Soviet republics.

Over the past week, Kyrgyz police arrested 20 alleged members of the Al Qaeda-linked Islamic Movement of Uzbekistan and another banned Islamic group, Hizbut Tahrir, as part of their search for the assailants. Meanwhile, Tajik Interior Minister Khomiddin Sharifov said that 10 men, including three Uzbek citizens, had been arrested in Tajikistan over the past month for trying to recruit new terrorists.
Posted by: Fred || 07/18/2006 00:00 || Comments || Link || E-Mail|| [6466 views] Top|| File under:
Europe
Turkish policeman killed in Van governorate
(KUNA) -- A Turkish policeman was killed Monday by the Kurdistan Working Party (PKK) in the eastern Turkish governorate of Van. Turkish Ihlas News Agency cited security sources as saying that the attack took place in Ozlap town near the Turkish-Iranian border, noting that clash with PKK members was ongoing. The source added that another policeman was wounded in an attack by PKK members in the Bingol governorate. At least 23 Turkish soldiers were killed in clashes with PKK this month in different parts of Turkey.
Posted by: Fred || 07/18/2006 00:00 || Comments || Link || E-Mail|| [6461 views] Top|| File under:
Home Front: WoT
Zark's lieutenant responsible for US soldiers' deaths is Tango Uniform
A lot of good news in a small press release, yes?
The man said to be responsible for killing and mutilating two U-S soldiers in Iraq last month has been killed. Iraq's national security adviser today announced the death of Jordanian Diyar Ismail Mahmoud in a clash with Iraqi security forces. He's not commenting on the clash or the evidence that Mahmoud was involved in killing the Americans. The Iraqi official does says Mahmoud was a top lieutenant of al-Qaida-in-Iraq leader Abu Musab al-Zarqawi, who was killed by a U-S airstrike in early June. The national security adviser also says Iraqi security forces have detained the leaders of the Omar Brigade group. That's a wing of al-Qaida-in-Iraq that had claimed to have carried out many deadly attacks in Iraq.
Posted by: Croluque Crains3929 || 07/18/2006 08:47 || Comments || Link || E-Mail|| [6476 views] Top|| File under:
India-Pakistan
Massacre survivors lynch three alleged maoist sympathizers
Dantewada, July 18: The survivors of yesterday's Maoist massacre in Chhattisgarh turned violent, lynching three alleged Maoist sympathisers, stoning the state home minister's helicopter and insulting the leader of the Opposition.

The three people, from a neighbouring village, had come to the Errabore "relief camp" to place kafans (white cloth) on the 26 dead last evening when they were beaten to death in front of police officers and political leaders.

Yesterday, Maoists had attacked the state-sponsored "safe camp" of some 4,000 villagers opposed to them, killing 26 and kidnapping 50.

Inmates of the camp alleged that Maoist sympathisers from nearby villages also took part in the carnage. The three lynched persons were victims of this suspicion.

Bodies of six of the 50 abducted people were found in the nearby forest this morning, taking the toll in the camp raid to 32. The rest of the hostages were freed.

At Errabore, the camp inmates' fury didn't spare leader of the Opposition Mahendra Karma when he leant over to place a kafan on a body.

"You just look at the bodies. We'll cover them with the kafan," a villager told the Congress leader who heads the Salwa Judum, a state-managed people's campaign against the Maoists.

When home minister Ramvichar Netam arrived, he was surrounded by the inmates who lost their temper when he suggested they could leave the camp and return home.

As Netam's chopper took off, a hail of stones forced it to land again. The minister climbed out only to face another round of outburst till the police broke up the mob.

The government had set up the "relief camps" after thousands of villagers began fleeing their homes from a Maoist backlash against suspected Salwa Judum participants. The 27 camps now shelter about 50,000 people.

It was one such camp in Errabore in Dantewada district, about 500 km south of capital Raipur, that the Maoists had attacked in the small hours of Monday.
Posted by: john || 07/18/2006 19:48 || Comments || Link || E-Mail|| [6467 views] Top|| File under:
Kashmir Korpse Kount: 2
Indian troops on Monday shot dead two suspected Islamist militants during an ongoing battle in Indian-held Kashmir, while a policeman died in a separate attack, the army said. "Our troops have shot dead two militants in the Arin village," army spokesman Vijay Batra said.

Arin is part of northern Bandipora district and is considered a hotbed of Islamist insurgency. "The fighting is continuing," Batra said, adding that the gunbattle erupted after troops raided a militant hideout. The identity of the killed militants was not immediately known. Jammu and Kashmir army chief, General SS Dhillon, last week said that Indian troops were conducting operations in Bandipora after having received reports that militants had increased their presence in the mountainous district.
Posted by: Fred || 07/18/2006 00:00 || Comments || Link || E-Mail|| [6462 views] Top|| File under:
Another commander of Bugti has given up
The Balochistan government claimed on Monday that another commander of Nawab Akbar Khan Bugti, along with several other tribal militants, had decided to surrender before the government and support the government in its campaign against the Nawab. "Wadera Ghulam Mohammad Jujrani, a commander of Nawab Bugti's militia, has given up arms and decided to support the government along with twenty of his armed men," Abdul Samad Lasi, district coordination officer (DCO) of Dera Bugti, told reporters.

He said Nawab Bugti's supporters of Bugti were gradually changing sides because they realised that the present government was striving for their welfare and the Nawab had been exploiting them.
Posted by: Fred || 07/18/2006 00:00 || Comments || Link || E-Mail|| [6462 views] Top|| File under:
Land mine blast kills soldier
A land mine exploded on Monday at a roadside, killing a soldier as he fetched water to take to his mountainside base, police said. The blast happened in the Dera Bugti district. The mine detonated as Frontier Corps soldier Nazim Shah collected a drum of water to carry back to his mountainside base, said Raja Shabbir Ahmed, the district police superintendent.
Posted by: Fred || 07/18/2006 00:00 || Comments || Link || E-Mail|| [6462 views] Top|| File under:
Maoists storm Indian government camp, kill 25
RAIPUR, India - Hundreds of Maoist rebels stormed a government relief camp in central India on Monday and killed at least 25 people, including members of a state-backed, anti-Maoist group, police said. More than 50 were wounded, and at least 100 people living at the camp housing the Salwa Judum (Campaign For Peace) were missing after the rebels, many armed with automatic weapons, launched the raid in the insurgency hit Dantewada district of Chhattisgarh state.

They also set at least 20 houses on fire. "The death toll has reached 25 with the recovery of eight charred bodies from debris of burnt houses," Dantewada police chief Om Prakash Pal told Reuters by phone. He said three children and three women were among the dead.


Any reason to let a Maosist with a weapon live?

Another police officer said the rebels first attacked armed police guarding the camp and then stormed the camp itself, mostly inhabited by tribals.

The camp is at Arabore village in Dantewada, around 510 km (320 miles) south of Raipur, the state capital. Many of the seriously wounded have been taken by road to the neighbouring state of Andhra Pradesh for treatment. Police said the majority of those killed belonged to the Salwa Judum group, an anti-Maoist movement set up by the state government and often the target of the rebels. It draws members from local tribes, and activists are usually armed only with bows and arrows.

Hundreds of extra state and federal police have been sent to the heavily forested area to search for the rebels and those missing.
Posted by: Steve White || 07/18/2006 00:00 || Comments || Link || E-Mail|| [6463 views] Top|| File under:
S Waziristan Taliban tell admin not to collect tax
Taliban commanders have warned the South Waziristan administration against collecting import tax. "Taliban commanders visited the Jandola office of the political administration a few days ago, stopping them from collecting import tax from the tribesmen," a senior administration official, asking not to be named, told Daily Times. He said the Taliban considered the tax collection "un-Islamic" and told the tax collectors that they would face "serious consequences" if they did not stop immediately.

Authorities collect thousands of rupees in taxes on goods imported into and exported from South Waziristan at more than 20 check posts every day and the money goes to the political agent's 'Agency Development Fund' for meeting the administration's expenses. The official said that senior administration officials had called senior "jihadi commanders," a reference to the Taliban commanders in South Waziristan, to a meeting in Wana to discuss the issue. "The jihadi commanders met South Waziristan Chief Administrator Munir Azam to sort out the differences over the collection of import and export tax," the source added.
Posted by: Fred || 07/18/2006 00:00 || Comments || Link || E-Mail|| [6462 views] Top|| File under:
Former Taliban commander arrested in Pakistan
(KUNA) -- Pakistani security forces have arrested a wanted former Taliban commander from Southwestern Baluchistan province, bordering Afghanistan, said security officials Monday. Taliban commander, Maulavi Hamdullah, was arrested in a raid in Nawann Kuli area of Quetta few days back, the provincial capital, officials told KUNA. They added that he has been shifted to undisclosed location and is under interrogation. During Taliban regime Maulavi Hamdullah had served as the Repatriation Attache at the Taliban Consulate General in Quetta.
Posted by: Fred || 07/18/2006 00:00 || Comments || Link || E-Mail|| [6469 views] Top|| File under:
Iraq
Four top leaders of Al-Qaida in Iraq's Omar Brigade snagged and shagged
An Iraqi top security official said Tuesday that four key al-Qaida leaders, who are responsible for major bombings and sectarian bloodshed in the country, have been captured in Baghdad. Iraq's National Security Advisor Muwafaq al-Rubaie made the government announcement in a televised news conference. Iraqi security forces backed by U.S. troops captured the four al-Qaida leaders and killed the fifth, a Jordanian who slaughtered last month two U.S. soldiers in Yousifiyah town, about 20 km south of Baghdad, al-Rubaie told the reporters. Rubaie identified the detained four as Abu Uthman, Abu Aisha, Abu Eyhab and Mahmoud Abu Islam, all are leaders of al-Qaida's Omer Brigade.
Abu Uthman, whose real name is Mahmoud Jasim al-Samaraie, is the head of the brigade.

Abu Aisha, with real name of Sabah Ali Badran Kahdum, is a key leader responsible for financing the brigade and head of about thousand fighters in Baghdad.

Abu Eyhab, with real name of Zamil, is a military leader responsible for recruiting and arming the brigade.

Mahmoud Abu Islam, leader of several cells in south of Baghdad, is responsible for religious verdicts that usually lead to execution or assassination of rivals, Rubaie elaborated.

They snagged the Mastermind™, a money man, an ops guy and the holy head honcho. Huzzah!
Rubaie revealed that another al-Qaida leader known as Abu al-Afghani, a Jordanian with real name of Diyar Esmail Mahmoud, was wounded in the arrest operation and died hours later.

In terrible great pain, and after singing like an effing canary...
Posted by: Croluque Crains3929 || 07/18/2006 08:45 || Comments || Link || E-Mail|| [6464 views] Top|| File under:
Courageous (or Experienced) Iraqi Citizen Foils Bomber
IRAQI CITIZEN, SOLDIERS FOIL TERRORISTS' PLANS

In an incident in Rusafa, after having dropped off two passengers, a taxi driver found a plastic bag in the back seat of his taxi. Inside the bag, the driver found an anti-armor mine with wires attached. He then cut the wires and called the Iraqi police.


Just how did he know which wires to cut, and why was he carrying wire cutters, and is he stupid, courageous or what? I think I'd like to ask him a few questions.


Iraqi police disarmed the bomb and removed it from the area.
There were no injuries or damages.
Posted by: glenmore || 07/18/2006 07:41 || Comments || Link || E-Mail|| [6463 views] Top|| File under:
Narrative nominating SSG David Bellavia for the Medal of Honor
On the night of 10 November 2004 Third Platoon, A Company, Task Force 2-2 IN near OBJ Wolf in Fallujah, Iraq, was ordered to attack to destroy six to eight Anti Iraqi Forces (AIF). 1LT Edward Iwan, the A Company Executive Officer, had identified six to eight AIF who had entered a block of twelve buildings. These AIF had engaged A55 and tanks from Team Tank with automatic weapons and rocket fire. Having a 25 mm cannon malfunction, 1LT Edward Iwan cordoned off the area and called Third Platoon to enter and clear all buildings until the AIF were killed or captured. . . .

When they came to the tenth home, SSG Colin Fitts, 1st Squad Leader, led his squad of soldiers into the house, with four soldiers from SSG Bellavias 2nd Squad. SGT Hugh Hall, 1st Squad, B Team Leader and SGT Warren Misa 1st Squad, A Team Leader, established a quick foothold in the interior of the house. When SGT Misa attempted to clear the second room he encountered heavy enemy fire. Two AIF were under a stairwell, well covered behind a three-foot barrier, engaging SGT Misa and SPC Lance Ohle as they attempted to move into the room. At that point, multiple bursts of automatic and semi-automatic gunfire were exchanged from extremely close quarters. As rounds impacted near the entry point of the house, nine Third Platoon soldiers became fixed inside the house. At that moment, fire erupted from a kitchen ground floor window onto the inner cordon in th e carport of the house. At one point, gun fire was being exchanged inside and outside of the house, as a total of three dismounted squads from Third Platoon were in contact.

SSG Bellavia quickly requested a M240B machine gun and a M249 SAW to suppress the AIF under the stairs in an effort to break contact and consolidate the platoon. Rounds from the insurgent side of the wall began impacting through the poorly made plaster. Multiple soldiers were bleeding from the face from flying debris. Two soldiers had glass and metal shards in their face, one soldier had been grazed on the side of his stomach underneath his vest and at least six others were bleeding from some cut or scrape from the point blank fire they were receiving. As two soldiers answered the request for support, it became apparent that the entrance to the building was extremely dangerous from ricocheting rounds.

Rather than place his soldier at risk, SSG Bellavia moved quickly to come to the aid of the squad. . . .



Go read it all. No further coment is really necessary.
Posted by: Mike || 07/18/2006 07:27 || Comments || Link || E-Mail|| [6467 views] Top|| File under:
Car Bomber Kills 53 in Tater-Land
By QAIS AL-BASHIR, Associated Press Writer

BAGHDAD, Iraq - A suicide car bomber detonated explosives in a crowd of laborers gathered across the street from a major Shiite shrine in southern Iraq Tuesday, killing at least 53 people and wounding 105, officials and witnesses said.

The attacker drove a minivan to where Shiite laborers gather daily to look for work in Kufa, 100 miles south of Baghdad. He offered them jobs, loaded the minivan with volunteers and then detonated the vehicle, Najaf Gov. Asaad Abu Kalal told a Shiite television station.

The blast occurred about 7:30 a.m. across the street from Kufa's gold-domed mosque, police Capt. Nafie Mohammed said. The shrine, located in a congested area of the city, marks the place where Imam Ali, cousin and son-in-law of the Prophet Muhammad, was mortally wounded.

Prime Minister Nouri al-Maliki, a Shiite, condemned the attack and promised to track down and punish those who planned it.

Kufa is a stronghold of radical anti-American cleric Muqtada al-Sadr, whose movement controls the mosque. It appeared the blast was aimed at undermining al-Sadr's position in Iraq's sectarian struggle, much of which has been blamed on al-Sadr's Mahdi Army militia.



Now for the doom and gloom.

In the first 17 days of July, at least 617 Iraqis have been killed in war-related violence, at least 527 civilians and 90 police and security forces, according to an AP count. In the nearly two months since the unity government took office on May 20, more than 1,850 Iraqis have been killed, including at least 1,585 civilians and 267 security forces. The figures do not include insurgents.

The July figure represents a marked increase over the same period last year when an AP count showed at least 450 Iraqis killed, at least 306 civilians and 144 police and security forces. The 617 killed so far this July, not including Tuesday's suicide attack, is already near the total killed in all July last year: 714.

The Shiite television station Al-Forat broadcast strident quotes from Shiites who blamed the attack on Sunni religious extremists. They expressed outrage that Sunni politicians could not rein in the militants.

The main Sunni bloc in parliament said the attack may have been retaliation for the kidnapping of seven Sunnis whose bodies were found Sunday in Mahmoudiya. The bloc accused Shiite-dominated Iraqi security forces of failing to control the situation.

The events also raised doubts about the effectiveness of the U.S. strategy of handing over large areas of the country to Iraqi control, while keeping U.S. troops in reserve. Of course it does! Everything does!
U.S. troops of the 101st Airborne Division reported hearing detonations and gunfire, the U.S. command said. But Iraqi troops are responsible for security in Mahmoudiya, and American soldiers do not intervene unless asked by the Iraqis.


Posted by: Bobby || 07/18/2006 06:37 || Comments || Link || E-Mail|| [6469 views] Top|| File under:
Eight militants arrested, including Qaeda member, in N. Baghdad
Up to eight militants were arrested by the US army in two separate incidents in northern Baghdad. A statement for the US army said Monday that an Al-Qaeda member and four of his aides were arrested during a raid in Al-Yousifiyah town in southern Baghdad. The statement added that the US soldiers also arrested three militants at a US army checkpoint in Al-Doura area in south Baghdad, where different kinds of ammunition was found in their vehicle.

Meanwhile, a statement for the Iraqi Defense Ministry said that 25 militants were killed and 151 others were arrested by Iraqi soldiers during the last 24 hours. It added that an Iraqi army force killed 21 gunmen and arrested 25 others in Baghdad within the framework of a security plan. Another two militants were killed and 47 others were arrested, and an explosive device was defused in the northern Iraqi city of Mosul. Three terrorists were also arrested and a booby-trapped vehicle was defused in Al-Khaldiya area in the western Iraqi Anbar province.

In northern Baghdad, 35 militants were arrested and an explosive device was defused, whereas 31 militants were also arrested in the Iraqi city of Basra, and another four were arrested with the participation of the Multi-National Forces. The related statement indicated that two militants were killed and six others were wounded during a series of attacks against terorrist hideouts in Al-Azamiyah area, where six motorbikes loaded with light weapons were confiscated.

In other developments, an Iraqi police source said five persons were killed, including three women, and 10 others were wounded yesterday in a car explosion targeting a joint Iraqi army and US forces patrol in Mosul. The Iraqi police said that unidentified gunmen kidnapped director of the North Oil Company near the Oil Ministry in the northern district of Baghdad. The Multi National Forces declared in a statement that one of its soldiers was killed in an explosion that occurred near his patrol in southern Baghdad.
Posted by: Fred || 07/18/2006 00:00 || Comments || Link || E-Mail|| [6462 views] Top|| File under:
Up to 60 Iraqis die Mahmoudieh
(KUNA) -- Up to 60 Iraqis were killed and 45 others injured after coming under fire in the town of Mahmoudieh, which is some 20 kilometers south of the Iraqi capital Baghdad, the Interior Ministry said Monday. The victims included a large number of women and children, a source in the ministry told the Kuwait News Agency (KUNA). "The attack was preceded by a car bomb explosion as well as a mortar attack. When the town's people came to the scene to take a look, armed gunmen opened fire on them killing 60 and injuring 45 including first aid people who came to provide assistance to the initial victims," the source said.

The gunmen had roamed the streets of the town and opened fire at random against passers-by before they finally came to the scene of the massacre, the source said. MPs loyal to Shiite leader Moqtada Al-Sadr had walked out of proceedings at the National Assembly in protest at Monday's massacre in Mahmoudieh.

Meanwhile, the multi-national force in Iraq said two of the Mahmoudieh attackers had been apprehended and a quantity of arms and ammunition confiscated with them. In a related development, a member of the multi-national force died from injuries he sustained in an attack west of the capital. The injuries took place in a place west of the capital, the multi-national force said.
Posted by: Fred || 07/18/2006 00:00 || Comments || Link || E-Mail|| [6465 views] Top|| File under:
Insurgent leader killed, 12 arrested in two separate operations
(KUNA) -- An insurgent leader was killed and 12 were injured after two military operations conducted by the Iraqi army, said a US army source Monday. The source told KUNA that the Iraqi army managed to kill a leader of an insurgent cell and to arrest four of his henchmen in southeast of Talafar in northern Iraq.

A different statement by the US army said that the Iraqi forces also managed to arrest another cell leader and six gunmen in Al-Rashid area mosque in southern Baghdad. The source added that the force managed to confiscate the militants weapons and ammunitions after the arrest.
Posted by: Fred || 07/18/2006 00:00 || Comments || Link || E-Mail|| [6461 views] Top|| File under:
Israel-Palestine-Jordan
IDF leveling 1km of territory inside south Lebanon; Nasrallah sees Shadow
A senior Israel Defense Forces officer told the Knesset Foreign Affairs and Defense Committee on Monday that IDF troops had leveled land inside Lebanese territory extending up to one kilometer from Israel's northern frontier.

The objective is to prevent the reestablishment of Hezbollah guerilla posts along Israel's border.

Earlier Monday, Defense Minister Amir Peretz said that Israel intends to create an unmanned buffer zone in south Lebanon, from where Hezbollah has been pounding Israel with rockets for the past six days.

"One of the aims of the [military] operation is to establish a security area in Lebanon, without the presence of IDF soldiers," Peretz said.

IDF Chief of Staff Dan Halutz told the committee that Hezbollah leader Sheikh Hassan Nasrallah has been in an underground bunker since the start of Israeli air strikes targeting the group's stronghold in Beirut.

"Sheikh Nasrallah is hiding in a bunker in Beirut beneath the ruins of the of the Shi'ite neighborhood. He and his aides have not seen sunlight since the start of Israel Air Force strikes last Thursday," he said.

Halutz added that since Sunday, "the IDF has been operating in a far more aggressive manner and is firing intensively in response to all of the rockets that are being launched at Israel."

It will take time before the military will be able to assess the effectiveness of operations in Lebanon, Halutz said, as "we have only been operating for about 100 hours."

The IDF chief reiterated that the IDF has no plans to send ground troops into Lebanon, and expressed the hope that this would not change.

"The Home Front must be patient," he said.

A Military Intelligence official who also addressed the committee said that the Palestinians had smuggled suicide bombers through the Philadelphi Route on the Gaza-Egypt border in order to send them into Israel to carry out attacks.

Committee Chairman Tzachi Hanegbi said at the start of the meeting that the IDF is "facing a challenge we haven't known for many years.

"The operation in Lebanon and in the Gaza Strip is becoming more complicated in light of the fact that there are abducted soldiers on two fronts. We must display sophistication, creativity and patience."
Posted by: Nimble Spemble || 07/18/2006 18:54 || Comments || Link || E-Mail|| [6479 views] Top|| File under:
Report on C-802 attack
From the blog In From the Cold. Interesting information unlikely to be made available elsewhere for a while.



Like your humble correspondent, the Israeli source is now retired (he spent more than twenty years in the IAF), but has a large number of contacts in Israel's military and intelligence establishment.

"We screwed up," is his blunt assessment of the attack on the Israeli vessel. He tells me that Hizballah operated the surveillance radar associated with the C802 for more than 24 hours before the missile was launched. The radar's signal was detected by Israeli SIGINT platforms, but somehow, the information was never relayed to the ships enforcing the blockade off the Lebanese coast. The corvette's anti-missile defenses were active as it patrolled off Beirut, but my source questioned whether the crew was fully prepared for the missile strike. "They weren't in the proper frame of mind for an attack," he complained. You can draw your own inferences about the ship's readiness posture from his statement.

A retired U.S. naval intel specialist believes the corvette had "up to 15 seconds of warning" between the time the missile was fired, and the moment it impacted the ship. That may not sound like much, but in an era of automated missile defenses, the crew still had a shot. Officially, the Israelis haven't revealed if the ship launched chaff, maneuvered, or attempted to engage the missile with its CIWS. From what I'm told, the missile struck a glancing blow to the large "helicopter" barn on the ship's stern, and bounced off, detonating in water nearby. The barn area was thoroughly scorched by a subsequent fire, and this is the area of the ship where the four crew members died. As we've noted previously, the ship was lucky that it didn't take a direct hit from the C802; the missile is more than capable of sinking much larger vessels.

The impact in the ship's helicopter "barn" is also signficant, since its rectangular shape provides the largest (and best) return for the missile's targeting radar.
and that raises another question: did the Hizballah gunners time their launch carefully, to coincide with a turn (when the barn would be most visible), or was the ship's captain attempting to maneuver after his missile warning system sounded, and inadvertently exposed the helicopter hangar, faciliting missile lock-on. If the terrorist gunners timed their launch for a predicted turn, then the corvette was probably being too predictable in its maneuvers. Additionally, there is also the possibility that the ship's position may have masked its Close-In Weapons System (CIWS), which can engage anti-ship missiles at ranges out to one mile. One more lesson learned the hard way.
Posted by: Nimble Spemble || 07/18/2006 17:09 || Comments || Link || E-Mail|| [6476 views] Top|| File under:
Olmert: Offensive to Continue 'Til Release
Israeli officials said Tuesday their offensive in Lebanon could last several more weeks and involve large numbers of ground forces, casting doubt on diplomatic efforts to broker a cease-fire.

Prime Minister Ehud Olmert told a visiting U.N. delegation that "Israel will continue to combat Hezbollah and will continue to strike targets of the group" until captured Israeli soldiers are released and Israeli citizens are safe from attacks.

Foreign Minister Tzipi Livni said diplomatic efforts were under way, but a cease-fire would be impossible unless the captured soldiers are returned unharmed and Lebanese troops are deployed along the countries' border, with a guarantee that the Hezbollah militia would be disarmed.

Maj. Gen. Udi Adam, the head of the Israeli army's northern command, said the offensive against Hezbollah, which has mostly been limited to Israel's air force and navy, would continue.

"I think that we should assume that it will take a few more weeks," he told Israel's Army Radio.

The army's deputy chief of staff, Maj. Gen. Moshe Kaplinski, told Israel Radio that Israel has not ruled out deploying "massive ground forces into Lebanon."

"We certainly won't reach months and I hope it also won't be many more weeks, but we still need time to complete the operation's very clear objectives," Kaplinsky said.

Public Security Minister Avi Dichter said Israel may consider a prisoner swap with Lebanon to win the release of two soldiers captured by Hezbollah, but only after its military operation is complete.

"If one of the ways to bring home the soldiers will be negotiations on the possibility of releasing Lebanese prisoners, I think the day will come when we will also have to consider this," Dichter told Army Radio.

Israeli strikes in Lebanon raised the death toll in that country to at least 226.

Israelis strongly support the military operation against Hezbollah, according a to poll in the Israeli daily Yediot Ahronot. It said 86 percent of Israelis believe the operation is justified, 81 percent want it to continue and 58 percent say it should last until Hezbollah is destroyed. The poll had a margin of error of 4.2 percentage points.

Nevertheless, Livni said, "We are beginning a diplomatic process alongside the military operation that will continue."

"The diplomatic process is not meant to shorten the window of time of the army's operation, but rather is meant to be an extension of it and to prevent a need for future military operations," she told reporters.



Clarifying the JPost article from this morning. Thank goodness.
Posted by: Nimble Spemble || 07/18/2006 15:10 || Comments || Link || E-Mail|| [6471 views] Top|| File under:
3 reserve battalions called up
Defense Minister Amir Peretz approved Monday night the draft of three reserve battalions – infantry and engineers. The forces will be drafted starting Tuesday morning and will replace regular forces in Judea and Samaria. The regular forces will help in the northern array.

As of today, infantry and engineer corps are operating to destroy Hizbullah outposts in the line of fire. Deputy Chief of the General Staff, Maj. Gen. Moshe Kaplinsky, revealed, in a Monday press conference at the IDF headquarters in Tel Aviv, that in recent days, forces were operating in a ground offensive against Hizbullah outposts in Rajar village.


More at link in the general news variety
Posted by: Phomose Snolulet3226 || 07/18/2006 12:44 || Comments || Link || E-Mail|| [6460 views] Top|| File under:
Hezbollah rocket attacks are "probable" war crimes: rights group
WASHINGTON - Human Rights Watch said on Tuesday Hezbollah's attacks on Israel with imprecise rockets in civilian areas violated international humanitarian law and most likely constituted "war crimes." The attacks Sunday and Monday were "at best indiscriminate attacks in civilian areas, at worst the deliberate targeting of civilians," the New York-based group said in a statement. "Either way, they were serious violations of international humanitarian law and probable war crimes," it said.

Ok, my surprise meter is working after all.

Some of the rockets launched against Haifa contain hundreds of metal ball bearings and were of little military use but could cause serious harm to civilians, the group wrote. "Attacking civilian areas indiscriminately is a serious violation of international humanitarian law and can constitute a war crime," said Sarah Leah Whitson, director of the group's Middle East and North Africa division. "Hezbollah's use of warheads that have limited military use and cause grievous suffering to the victims only makes the crime worse."

International humanitarian law prohibits warring parties using weapons in civilian areas that are so inaccurate that they cannot be directed at military targets without a substantial risk of causing harm to civilians, Human Rights Watch said. The group has urged both Hezbollah and Israel to respect the prohibition against targeting civilians or conducting indiscriminate attacks in civilian areas. Human Rights Watch on Monday called on the Israeli government to divulge details about a bombing over the weekend that reportedly killed 16 civilians in a convoy near the village of Marwahin.
Posted by: Steve || 07/18/2006 09:34 || Comments || Link || E-Mail|| [6464 views] Top|| File under:
Pilot who bombed Nasrallah's bunker: 'We will get them all'
"We will get them all in the end," Capt. A, one of the pilots who bombed Hizbullah leader Sheikh Hassan Nasrallah's underground bunker Sunday night, declared on Monday, minutes before boarding an F-16I fighter jet on his way to another sortie over Lebanon.

On Saturday night, the IAF bombed and destroyed Nasrallah's home and office in the neighborhood of Dahiya in southern Beirut. Dahiya, a high-ranking IDF officer told The Jerusalem Post on Monday, was a Hizbullah stronghold and only terrorists affiliated with Hizbullah were allowed in and out. On Monday, the IAF continued to strike an underground bunker in Dahiya which was believed to be Nasrallah's current hideout.

"It is a closed-in terror capital," the officer said of Dahiya. "Only card-carrying Hizbullah operatives are allowed inside after passing through an armed checkpoint."

Nasrallah, the officer said, had been holed up in the bunker ever since the IAF began bombing Beirut last week. "He has not seen the light of day," a senior Military Intelligence officer told the Knesset's Foreign Affairs and Defense Committee on Monday.

IAF fighter jets from Squadron 101 have been running daily bomb raids on the bunker, the main Hizbullah nerve center. Since two soldiers were kidnapped in a Hizbullah attack along the northern border last Wednesday, the squadron has bombed hundreds of targets from the Hizbullah bunker to bridges, Katyusha rocket launchers and weapons warehouses. The IAF has been using bunker-busting missiles in its air raids on the Hizbullah bunker.

"The public should know that the air force is working hard and achieving the goals it has set for itself even though Katyusha rockets are falling in Israel," Capt. A. said. "The public should be calm... we will get them all [Hizbullah leaders] in the end, wherever they may be, since no terrorist has immunity
Posted by: phil_b || 07/18/2006 04:07 || Comments || Link || E-Mail|| [6467 views] Top|| File under:
McInerney: Israel capable of air strike on Iran
By Rowan Scarborough
Israel is in the best position militarily in its history to mount air strikes against Iran, after a decade of buying U.S.-produced long-range aircraft, penetrating bombs and aerial refueling tankers.

Tel Aviv has ratcheted up the volume in attacking the hard-line Islamic regime as it fights the Iranian-backed Hezbollah in southern Lebanon. In the past, Israeli politicians have talked openly of attacking Iranian nuclear sites to prevent the U.S.-designated terror state from building atomic warheads.

Israel has purchased 25 $84 million F-15I (I for Israel) Ra'am, a special version of the U.S. F-15E long-range interdiction bomber. It also is buying 102 of another long-range tactical jet, the $45 million F-16I Sufa. About 60 have been delivered.

The Jewish state also is buying 500 U.S. BLU-109 "bunker buster" bombs that could penetrate the concrete protection around some of Iran's underground facilities, such as the uranium enrichment site at Natanz. The final piece of the enterprise is a fleet of B-707 air-to-air refuelers that could nurse strike aircraft as they made the 900-mile-plus trip inside Iran, dropped their bombs and returned to Israel.

"They have the capability to strike Iran," said retired Air Force Lt. Gen. Thomas G. McInerney, a former fighter pilot who has trained with Israelis. "It would be limited, though. They could do 30 to 40 'aim points' in the array. I'm not worried about them hitting the targets. They will suffer losses, but they are capable of doing it." He said Israeli fighter pilots are "the best in the world. I've flown against them. They train better. They get more flying time."

Perhaps just as important as weapon systems is airspace.

The most direct route would be through Jordanian and Iraqi airspace. Two Israeli pilots showed that they could navigate both without being shot down in 1981, when they flew the 600 miles to the Osirak nuclear reactor near Baghdad, dropped their bombs and returned over Jordan to an air base in southern Israel.

Today, the United States, not Saddam Hussein, controls Iraq's vast airspace. Military analysts suggest the United States might approve the mission passively by letting the jets fly both ways unencumbered.

Gen. McInerney said the United States must grant airspace rights. "They really can't do this without us," he said. "I wouldn't have them do it. We can do it much more aggressively and more decisively. We shouldn't force the Israelis to do it when we should do it." The retired pilot called Iran's air defenses "1960s vintage" and not as good as the Iraqi defenses that Israeli pilots avoided in 1981.

Vice President Dick Cheney last year revealed Bush administration suspicions that Israel may take pre-emptive action. "One of the concerns people have is that Israel might do it without being asked, that if, in fact, the Israelis became convinced the Iranians had significant nuclear capability, given the fact that Iran has a stated policy that their objective is the destruction of Israel, the Israelis might well decide to act first, and let the rest of the world worry about cleaning up the diplomatic mess afterwards," he said on the "Imus in the Morning" radio show.

In the Osirak strike, both F-16s made the round trip without aerial refueling, but targets in Iran are at least 300 miles farther away. Although the F-15Is and F-16Is have a combat radius of more than 1,000 miles, the numbers would indicate that the mission might require aerial refueling, thus complicating an already daunting operation.

However, the Web site GlobalSecurity.org says the F-15Is and F-16Is "extended flight range reportedly allows Israeli forces to attack targets well within Iran without having to refuel."
[link to above]

Israeli political leaders have pressed the Bush administration to halt Iran's nuclear weapons program. At the same time, some have publicly stated that Israel will take unilateral action to destroy Iranian facilities if Washington fails to stop it.
Posted by: Sholuth Flotch4186 || 07/18/2006 03:24 || Comments || Link || E-Mail|| [6461 views] Top|| File under:
Israel won't rule out Lebanon ground assault; Poll shows strong support for actions
Israel's army has refused to rule out a massive ground invasion of Lebanon as part of an offensive to force Hezbollah guerrillas to free two Israeli soldiers and stop firing rockets at the Jewish state.

"The army has many possibilities for action," Moshe Kaplinsky, Israel's deputy army chief, told Israel Radio when asked if the military would rule out a massive land incursion.

"At this stage we do not think we have to activate massive ground forces into Lebanon but if we have to do this, we will. We are not ruling it out."

His statement coincides with an opinion poll suggesting a huge majority of Israelis support the air offensive against Hezbollah.

Israel has been massing troops, tanks and artillery pieces near its northern border with Lebanon. It has also called up thousands of reserve soldiers.

Three Israeli tanks briefly crossed a few hundred metres into southern Lebanon on Monday afternoon, a UN source said, following a similar earlier incursion in which Israel said Hezbollah positions were destroyed.

The Israeli bombardment has killed 215 people, all but 14 of them civilians, and inflicted the heaviest destruction in Lebanon for two decades, with attacks targeting ports, roads, bridges, factories and petrol stations.

Hezbollah has attacked a naval vessel off Beirut and fired hundreds of rockets at northern Israel, killing 24 people, 12 of them civilians.

Israeli Prime Minister Ehud Olmert said on Monday his country would pursue its offensive until the two soldiers were returned and the Lebanese army controlled all of south Lebanon.

An Israeli Government source has said Israel may step up attacks in coming days, mindful that its chief ally, the United States, might not resist indefinitely international pressure for a cease-fire. Washington has backed Israel's right to self-defence.

Poll
A vast majority of Israelis support the country's offensive in Lebanon aimed at crippling Hezbollah and many also believe the militant group's leader should be assassinated, a poll has suggested.

The survey in the mass circulation Yedioth Ahronoth daily showed 86 per cent of Israelis believed the army's attacks on Lebanon were justified.

It said 8 per cent of Israelis believed the offensive should continue until the army killed Hezbollah chief Sayyed Hassan Nasrallah. Only 17 per cent said Israel should stop fighting and start negotiations.

The survey gave Israeli Prime Minister Ehud Olmert high marks for his leadership, saying 78 per cent believed his handling of the crisis was good or very good.

Even Defence Minister Amir Peretz, a former trade union chief with little government experience who had previously been under heavy criticism for his performance, was praised. Some 72 per cent said his handling of the campaign was good or very good.
Posted by: Sholuth Flotch4186 || 07/18/2006 03:02 || Comments || Link || E-Mail|| [6464 views] Top|| File under:
Israel flattens foreign ministry, Hamas offices
An Israeli air strike flattened the 8-storey Palestinian foreign ministry building in Gaza City today, part of a campaign against the Hamas militant group and the government it controls. The foreign ministry building, which was badly damaged in a previous Israeli air strike, was completely destroyed by the early morning blast, which tore into nearby homes, shops and offices, witnesses said. At least nine Palestinians were injured, most of them children. No deaths were reported.


Ummm... Why store the kiddies in the bombed-out foreign ministry?

A separate air strike gutted the offices of a Hamas-led security force in the Islamist stronghold of Jabalya in the northern Gaza Strip, witnesses said.


How many fluffy bunnies were killed in that one?

Israel launched its Gaza offensive after militants, some from Hamas, captured an Israeli soldier - Corporal Gilad Shalit - in a cross-border raid on June 25. The Israeli military has since killed more than 85 Palestinians in Gaza, about half of them militants. A gunman shot by troops in the northern Gaza town of Beit Hanoun on Sunday died of his wounds, medics said.
Posted by: Fred || 07/18/2006 00:00 || Comments || Link || E-Mail|| [6485 views] Top|| File under:
Al-Qassam brigades bombard Israeli targets with rockets
(KUNA) -- Ezzideen Al-Qassam brigades, Military wing of Hamas, bombarded Kfar Saad settlement in eastern Gaza and an electricity power station in occupied Asqalan with two Qassam rockets on Monday. "The shelling came coinciding with a Zionist incursion into Beit Hanoun which aims at halting launch of rockets at Israeli targets," the brigade's statement said. The bombardment came in retaliation of the Israeli crimes against Palestinians and a way to fight back, the brigades said.

Palestinian eyewitnesses said Israeli incursion into Beit Hanoun have become wide in scale. A number of Israeli tanks and machinery have entered the northern and the western outskirts of Beit Hanoun. Israeli troops controlled several buildings and snipers stationed themselves on the rooftops to shoot Palestinian citizens, eyewitnesses added. Israeli bulldozers also entered areas in Beit Hanoun the Israeli army claims are used for launching missiles on Israel.

An Israeli army spokesman said a Palestinian missile struck Monday morning a ranch in Nahl Oz settlement eastern Gaza. Another missile hit a house in the same settlement. The house was damaged and a number of its residents were in state of shock. A mortar shell blew up in a parking lot and several vehicles were damaged. The spokesman admitted a Palestinian missile struck a location near a strategic facility in Asqalan city southern Israel. However, there was no direct hit and the spokesman did not report whether it was a military target.
Posted by: Fred || 07/18/2006 00:00 || Comments || Link || E-Mail|| [6461 views] Top|| File under:
Three Israeli soldiers injured in Beit Hanoun
(KUNA) -- An Israeli army spokesman said Monday that three Israeli soldiers were injured by Palestinian gunfire in Beit Hanoun in northern Gaza Strip. The spokesman told the Radio that the soldiers were participating in a military operation in Beit Hanoun when Palestinian activists launched a rocket towards them. Izzuddine Al-Qassam Brigades, the military wing of Hamas, claimed responsibility for the attack in Beit Hanoun. Meanwhile, a local radio station said that an Israeli fighter Jet fired missiles on Palestinian activists responsible for the rocket attacks on the Sderot settlement.
Posted by: Fred || 07/18/2006 00:00 || Comments || Link || E-Mail|| [6463 views] Top|| File under:
Palestinians fire at IDF troops; firebomb car
Palestinians fired at IDF troops near Beit Furik, near Nablus, in the West Bank on Monday night. No one was wounded in the attack. In a separate incident, a Molotov Cocktail was thrown at an Israeli car traveling near Pisgat Ze'ev. No one was wounded in that attack, either.
Posted by: Fred || 07/18/2006 00:00 || Comments || Link || E-Mail|| [6460 views] Top|| File under:
Southeast Asia
Thailand extends emergency state for southernmost provinces
Thai caretaker Cabinet on Tuesday approved the extension of state of emergency imposed on the three southern border provinces for another three months. Chitchai Wannasathit, the caretaker deputy prime minister, said on Tuesday that since the security situation in the south is still tense, the government has to extend the emergency state.

The state of emergency on three Thai southernmost provinces -- Yala, Narathiwat and Pattani -- was first imposed in July last year and must be renewed every three months. Emergency rule allows the government to impose curfews, prohibit public gatherings, censor and ban publications, detain suspects without charge, confiscate property and tap telephones. It also affords officials legal immunity for acts carried out under its provisions.
Posted by: ryuge || 07/18/2006 06:56 || Comments || Link || E-Mail|| [6462 views] Top|| File under:
Muslim guerrillas fire on police; 1 killed, 3 wounded, 2 missing
Suspected Muslim guerrillas Tuesday opened fire on police on a southern Philippine island, killing one officer, wounding three and leaving two others missing, police said.

Police officer Ali Akmad, who was slightly wounded, said the attackers stopped him and his colleagues on a road to a village outside Maimbung town on Jolo island, about 940 kilometers (580 miles) south of Manila. He said he had thought the attackers were soldiers manning a checkpoint. One officer was killed, two others, in addition to Akmad, were hurt and two were missing in the attack, Akmad told reporters from a hospital.

The island is a stronghold of the al-Qaida-linked Abu Sayyaf group, notorious for ransom kidnappings, beheadings and bombings, including a February 2004 attack that gutted a ferry ship and killed 116 people in one of Southeast Asia's worst terrorist attacks. US troops maintain a presence on Jolo island as part of counterterrorism training, focusing on humanitarian missions including building schools, fixing roads and improving water supply.

Elusive Abu Sayyaf leader Khaddafy Janjalani and a number of Indonesian militants belonging to Jemaah Islamiyah, an Indonesian-based group also linked to Osama bin Laden's terrorist network, have been sighted on Jolo in recent months, military officials said. Janjalani's presence has raised concerns that Abu Sayyaf may be plotting attacks against Philippine and US troops, officials said.
Posted by: ryuge || 07/18/2006 06:51 || Comments || Link || E-Mail|| [6462 views] Top|| File under:
Syria-Lebanon-Iran
US Senate Condemns Hizbullah, Hamas, Syria, Iran
The US Senate expressed its support of Israel by adopting a resolution condemning Hizbullah, Hamas, Syria and Iran.

"The Senate has spoken loud and clear: Israel has the right to defend itself against aggression. While I urge the Israeli government to act carefully, there should be no doubt as to where we stand in this conflict," said Senate Majority Leader Bill Frist. (AFP)
Posted by: lotp || 07/18/2006 20:20 || Comments || Link || E-Mail|| [6471 views] Top|| File under:
Hezbollah keeping human shields civilians from leaving S. Lebanon
The IDF has found that Hizbullah is preventing civilians from leaving villages in southern Lebanon. Roadblocks have been set up outside some of the villages to prevent residents from leaving, while in other villages Hizbullah is preventing UN representatives from entering, who are trying to help residents leave. In two villages, exchanges of fire between residents and Hizbullah have broken out.
Posted by: Jackal || 07/18/2006 16:26 || Comments || Link || E-Mail|| [6472 views] Top|| File under:
Iran's Hizbollah says ready to attack US, Israel
Iran's Hizbollah, which claims links to the Lebanese group of the same name, said on Tuesday it stood ready to attack Israeli and U.S. interests worldwide.

"We have 2,000 volunteers who have registered since last year," said Iranian Hizbollah's spokesman Mojtaba Bigdeli, speaking by telephone from the central seminary city of Qom.

"They have been trained and they can become fully armed. We are ready to dispatch them to every corner of the world to jeopardise Israel and America's interests. We are only waiting for the Supreme Leader's green light to take action. If America wants to ignite World War Three ... we welcome it," he said.

Iranian religious organisations have made great public show of recruiting volunteers for "martyrdom-seeking operations" in recent years, usually threatening U.S. interests in case of any attack against the Islamic Republic's nuclear programme.



But there is no record of an Iranian volunteer from these recruitment campaigns taking part in an attack.

Iran's Hizbollah (Party of God) says it is spiritually bound to Shi'ite Muslim guerrillas in Lebanon but its command structure and funding are unclear.

Despite Iranian Hizbollah's insistence that it takes orders from Supreme Leader Ayatollah Khamenei, government ministries say Hizbollah does not implement official policy. Iran's government has said it hopes for a diplomatic solution to the Israeli offensive in Lebanon.

While Iran did fund and support Lebanese Hizbollah during the 1980s, Tehran says it has not contributed troops or weapons in the latest violence. Israel says Iranian armaments have been fired against it.


Posted by: Frank G || 07/18/2006 16:04 || Comments || Link || E-Mail|| [6474 views] Top|| File under:
Syria Smuggling Weapons Into Lebanon
(IsraelNN.com) An IDF source said Tuesday night that Syria is smuggling weapons into Lebanon for the Hizbullah terrorists engaged in the Re-engagement War with Israel.

Nonetheless, said the unnamed source quoted by Reuters news service, Israel does not plan to attack Syria.


Posted by: anonymous5089 || 07/18/2006 14:19 || Comments || Link || E-Mail|| [6466 views] Top|| File under:
Maps of the region
Thought it might be useful to link to one of the better resources on the web, the University of Texas Libraries Perry-Castañeda Library Map Collection. Some maps of interest:

Lebanon, political map, 2002.
Lebanon, shaded relief, 2002.
Older, 1983 map of Lebanese religious demographics.


Added:

Bill Roggio's map as noted by Sherry in the comments.

Syria, political map, 1990.

Gaza land use, May, 2005 (very large, 1:65,000!).
Gaza, use and political demarcations, 1999 (1:150,000).

Jordan, political map, 2004. This actually has a better look at northern Israel and Lebanon than the usual Israel maps.

Israel, political map, 2001.
Debka's map of airstrikes and missile hits, July 15th.
Posted by: Steve White || 07/18/2006 00:00 || Comments || Link || E-Mail|| [6466 views] Top|| File under:
Hezbollah rocket devastates three-story building in Haifa
(KUNA) -- A three-story building collapsed Monday in the northern Israeli city of Haifa after it was hit by a Hezbollah rocket, said Israeli radio. The Israeli radio added that two were wounded and rushed to a nearby hospital, while rescue teams have been searching for more wounded people under the rubble of the collapsed building. Hezbollah continued firing rockets from Southern Lebanon on Israel, wounding six Israelis.

Meanwhile, Israel threatened to completely destroy the utilities network in Lebanon if Hezbollah attacked the petrochemicals facilities in Haifa city. A senior Israeli military official told Israeli radio that Israel avoided targeting Lebanese infrastructure; however, if Hezbollah attacked the petrochemicals plant in the Gulf of Haifa with its long-range rockets, the Israeli army would completely destroy the Lebanese power network.

The Israeli military official, whose name was not disclosed, said that Israeli army's operation in Southern Lebanon focused on Hezbollah's rockets battery locations. Israeli warplanes have executed several raids on Lebanon's power plants since July 12, the last was today as a power plant in Eastern Beirut was bombed.
Posted by: Fred || 07/18/2006 00:00 || Comments || Link || E-Mail|| [6472 views] Top|| File under:
49 Indians evacuated from Beirut; Indian peacekeeping soldier injured
(KUNA) -- As many as forty-nine Indians were Monday evacuated from Beirut and an Indian soldier with the UN peacekeeping force was injured following tensions in Lebanon. There were no plans to move out the 600 Indian troops by India as the UN would have to take this decision, Indian Foreign Ministry officials told reporters Monday in Delhi. The Indians were taken in two buses to Damascus, the officials said.

Nearly 12,000 Indians living in Lebanon have been advised to contact the Indian embassy in Beirut so that arrangements can be made to move them to safety, the officials added. Indian Cabinet Secretary B K Chaturvedi convened a meeting of senior officials Monday evening in Delhi to discuss contingency plans to ensure the safety of Indians living in Lebanon.

The Indian soldier had minor injuries, the officials said. "The Indian soldiers are under the UN flag. Any decision on whether they stay, should be re-deployed or should be pulled out will be taken at the UN headquarters based on the assessment of the UN commander on the ground," the officials added.
Posted by: Fred || 07/18/2006 00:00 || Comments || Link || E-Mail|| [6464 views] Top|| File under:
Hezbollah bombard nine Israeli settlements
Hezbollah fighters fired rockets at nine Israeli settlements, Al-Manar television reported. The station, the mouthpiece of Hezbollah, said the attack targeted the Israeli military command headquarters in the northern Safad town.
Posted by: Fred || 07/18/2006 00:00 || Comments || Link || E-Mail|| [6466 views] Top|| File under:
Hezbollah Rockets Hit Northern Israel
A new barrage of rockets fired by guerrillas in southern Lebanon hit northern Israel late Monday, Israeli security officials said. Security officials said one rocket hit a hospital in the northern town of Safed, but the army later said the rocket hit near it. There were no immediate reports of injuries. Other rockets hit the northern city of Haifa, where a three-story apartment building was destroyed by a rocket earlier in the day, and the border town of Kiryat Shemona, officials said.
Posted by: Fred || 07/18/2006 00:00 || Comments || Link || E-Mail|| [6461 views] Top|| File under:
Who's in the News
117
[untagged]
Bookmark
E-Mail Me
The Classics
The O Club
Rantburg Store
The Bloids
The Never-ending Story
Thugburg
Gulf War I
The Way We Were
Bio
Merry-Go-Blog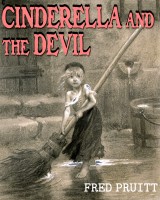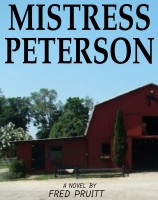 On Sale now!


A multi-volume chronology and reference guide set detailing three years of the Mexican Drug War between 2010 and 2012.

Rantburg.com and borderlandbeat.com correspondent and author Chris Covert presents his first non-fiction work detailing the drug and gang related violence in Mexico.

Chris gives us Mexican press dispatches of drug and gang war violence over three years, presented in a multi volume set intended to chronicle the death, violence and mayhem which has dominated Mexico for six years.
Click here for more information


Meet the Mods
In no particular order...


Steve White
Seafarious
Pappy
lotp
Scooter McGruder
john frum
tu3031
badanov
sherry
ryuge
GolfBravoUSMC
Bright Pebbles
trailing wife
Gloria
Fred
Besoeker
Glenmore
Frank G
3dc
Skidmark
Alaska Paul



Better than the average link...



Rantburg was assembled from recycled algorithms in the United States of America. No trees were destroyed in the production of this weblog. We did hurt some, though. Sorry.
3.85.224.8

Help keep the Burg running! Paypal: