Bomber 'linked to Israel blast'
ISRAELI security sources played down a report today that a key suspect in this month's London bombings is believed to have helped plan a pro-Palestinian suicide attack in Tel Aviv two years ago.

Maariv daily said Mohammad Sidique Khan travelled to the Jewish state in 2003 and that Israeli defence officials suspect he helped two fellow British Muslims carry out a suicide bombing at a beachfront bar that year that killed three people.

British police named Khan, 30, as a member of a cell that killed at least 55 people in the July 7 bombings in the capital. A senior Israeli security source said the Maariv report, which cited no evidence, was unsubstantiated. "This is not a concrete finding," the source said.

Israeli officials are under orders from Prime Minister Ariel Sharon not to draw links between the London attacks and Palestinian militants to avoid offending British sensibilities. After al-Qaeda's September 11, 2001, attacks on the United States, Sharon was quick to draw parallels to Israel's own struggle against Islamic militants who have spearheaded a Palestinian uprising since 2000.

Hamas, an Islamic movement sworn to Israel's destruction, issued a joint claim of responsibility for the April 2003 attack on the Mike's Place bar along with al-Aqsa Martyrs Brigades, an armed wing of the dominant Palestinian political faction Fatah.

Asaf Hanif, a Briton of Pakistani descent, blew himself up at the bar, but his comrade Omar Sharif fled after apparently failing to detonate his bomb. Sharif's body was found in the sea a week later. Investigators concluded he had drowned.

A week after the Tel Aviv attack, Israel's then chief of military staff, Lieutenant-General Moshe Yaalon, said in a radio interview that Hanif and Sharif had been recruited to Hamas in Lebanon and Syria in a manner that "characterises al-Qaeda". But Israeli officials soon backed off making the linkage.

Voicing support for the Palestinian revolt, which erupted in the West Bank and Gaza Strip in 2000, is central to al-Qaeda methodology. But Palestinian officials and militants say Osama bin Laden's network has no significant presence in their midst and emphasise the differences between their grievances, goals and methods and those of al-Qaeda.

Some Israeli analysts agree, noting doctrinal differences between al-Qaeda, which operates internationally and targets moderate Muslims as well as non-Muslims, and Palestinian militants, who have recently limited their attacks to Jews in Israel and Israeli-occupied territories.
Posted by: tipper || 07/17/2005 09:16 || Comments || Link || E-Mail|| [333 views] Top|| File under:
Europe
Erdogan condemns attack, affirms Turkey''s combat of terrorism
Prime Minister Recep Tayyip Erdogan condemned on Saturday the terrorist attack that targeted tourists in Kusadasi resort and killed five and wounded 13 others. Speaking at a news conference, Erdogan said security forces took all measures to maintain security in the scene of the blast, affirming Turkey's determination to combat terrorism and all modes of violence. He further said, terrorism is a deviant phenomenon that has neither a religion nor a country, and it cannot be determined when and where it will take place. Today's blast is the second of its kind where another blast hit a tourist area last Sunday and wounded more than 22 people. Terrorist attacks have lately escalated in Turkey targeting military bases and tourist resorts.
Posted by: Fred || 07/17/2005 00:07 || Comments || Link || E-Mail|| [298 views] Top|| File under:
Sorry for the mess...
I had some pretty intricate repair work to do, and it involved shutting down the database until I got a good backup and restore. I'm hoping the problem, caused by unwelcome visitors, is taken care of.
Posted by: Fred || 07/17/2005 21:21 || Comments || Link || E-Mail|| [448 views] Top|| File under:
Afghanistan/South Asia
40 terrorists killed in 7 days in Kashmir
The Indian Army has gunned down as many as 40 terrorists trying to sneak into Jammu and Kashmir, confirming that the jehadi infrastructure across the border is still very much intact.

Indian troops Saturday shot dead 21 jihadis in the Indian state of Jammu and Kashmir, while two soldiers and two civilians were killed as the hunt continued for terrorists near the Line of Control. Nine of the jihadis were killed during a fierce clash with Indian troops in northern Baramulla district early Saturday, Indian army spokesman Vijay Batra said. A six-year-old girl also died in the exchange of fire between the two sides, he added.

Four jihadis were killed at dawn Saturday during a clash in Kupwara district. Police said six jihadis, two soldiers and a Nepali national were also killed in shootouts and gunbattles across Jammu and Kashmir on Saturday.

On Friday and Saturday, Indian troops recovered the bodies of four more Pakistani terrorists in the snowbound northern Gurez area, bringing the number of dead found there to 11 since Tuesday.
Posted by: john || 07/17/2005 13:28 || Comments || Link || E-Mail|| [457 views] Top|| File under:
Canadian General Says It Like It Is
If Canadians were shocked that the head of their military called his enemy "detestable murderers and sc*mbags," they better get used to it. Gen. Rick Hillier has never minced words, nor is he likely to start any time soon...


I think the original post may have been inadvertently killfiltered for language. There is considerably more at the link.

We did this story a couple days ago. General Hillier is going to melt some brains if he keeps talking like this.
Posted by: Anonymoose || 07/17/2005 11:27 || Comments || Link || E-Mail|| [330 views] Top|| File under:
Iraq-Jordan
Al-Khazraji busted again
A member of the Iraqi Association of Muslim Scholars was arrested by Iraqi commando officers in a raid of his home at dawn Sunday in Al-Adel Baghdad neighborhood, the association said. The Imam and speaker at a Baghdad mosque, identified as Sheikh Hamid Rizouqi Al-Khazraji, was arrested along with one of his guests, an association statement said. The statement added Iraqi officers tampered with the scholar's library and possessions "in search of weapons."
Posted by: Fred || 07/17/2005 10:55 || Comments || Link || E-Mail|| [316 views] Top|| File under:
Israel-Palestine
Al-Qassam brigades attack Gaza headquarters of Israeli military
The military arm of Hamas Movement, Izzedin Al-Qassam brigades announced on Sunday that it successfully hit the Israeli military headquarters in Gaza with four mortar rounds. The brigades said in a statement the attack took place this morning and affirmed continuing the resistance due to "the Zionist recurring violations toward the Palestinians," of which was the Israeli desecration of the Koran in an Israeli prison, in addition to the continuous invasion of some Palestinian areas.
Posted by: Fred || 07/17/2005 10:46 || Comments || Link || E-Mail|| [350 views] Top|| File under:
Iraq-Jordan
Iraqi police arrest Al-Qaeda money man
Al-Qaeda's financial advisor Saad Abbas Al-Janabi and a former high-ranking army officer, affiliated with terrorists, were arrested by Iraqi police, said Sunday Iraqi authorities. Al-Janabi was the financial advisor of Abu Abdul-Aziz, one of Al-Qaeda's leaders, who was arrested on July 10. In Baqoubah, a former high-ranking army officer, affiliated to the terrorists, was arrested while in possession of a letter thought to be sent from members of Al-Zarqawi's terrorist organization. In press statements, Baqoubah's security commander Colonel Dhiya Ismail, without disclosing the prisoner's identity, said the letter praised the officer's role in assisting the terrorists and their actions. The operation that led to arresting the officer and 61 other suspects, added Isamil, was part of Al-Shurouq's anti-terrorist operation in Baqoubah.
Posted by: Fred || 07/17/2005 10:43 || Comments || Link || E-Mail|| [317 views] Top|| File under:
Israel-Palestine
13 Israelis wounded in Hamas attack
Hamas military wing, Izzuddin Al-Qassam said Saturday it fired mortar shells at a Jewish settlement in Gaza strip wounding 13 Israelis. It added in a statement that three mortar shells were fired at the Nisanit settlement in northern Gaza. "The shelling is a retaliation against the repeated Israeli assaults against our people, the last of which was the desecration of the Holy Quran in the Israeli Maskobia prison," said the statement. The Hamas attack is also a retaliation against the Israeli systematic incursion in the west bank and the killing of Hamas activists in the occupied territories.
Posted by: Fred || 07/17/2005 00:05 || Comments || Link || E-Mail|| [297 views] Top|| File under:
Africa: North
Constitution bans extradition of Egyptian citizens
Egyptian public prosecutor Maher Abdulwahed said Saturday the Egyptian constitution does not allow the extradition of any Egyptian citizen, accused of a crime, abroad. Abdulwahed told reporters the public prosecution in Egypt has not received an official notification on the involvement of the Egyptian researcher in the National Center for Researches Dr. Majdi al Nashar in a crime outside the country. "All what the prosecution knows on this regard is mere news published on the press," he said. Egyptian authorities arrested Nashar last Thursday, after British reports suggested his link with recent London blasts.

He also said a foreign country can request from Cairo to question an Egyptian citizen on a particular case only if both countries have signed a judicial agreement. Egyptian Interior Minister Habeeb al Adeli had reconfirmed that detained Dr. Nashar, the 33-year-old biochemist whom Scotland Yard suspected was implicated in the July 7 London bombings, was not linked to al Qaeda network. In statements published today by the "Al-Jumhouriya" daily, the minister said reports of Dr. Nashar's links to al Qaeda "were baseless and the result of hasty judgment." London police, however, had previously affirmed they had found proof that perpetrators of the bombings, which claimed the lives of 54 people and wounded some 700 others, were linked to al Qaeda.
Posted by: Fred || 07/17/2005 00:02 || Comments || Link || E-Mail|| [336 views] Top|| File under:
Israel-Palestine
Gunmen attack Palestinian security officer
Palestinian security sources said on Saturday that a Palestinian officer was seriously wounded after being shot by unknown gunmen in Beit Lahya, northern Gaza Strip. The sources said that 1st Lieutenant Ra'ed Abu Haloub, member of Palestinian National Security Forces, was shot by unknown gunmen occupying a car, noting that the gunmen were trying to abduct Abu Haloub but failed to do so after clashing with the officer. The sources noted that another officer, called Zeyad Abu Shadaq, survived a similar attack by the same group.

Abu Haloub was transported to a nearby hospital, where medical sources described his wounds as "serious", noting that another person who happened to be at the site was shot. Witnesses in Beit Lahya said that a score of masked gunmen are spreading in the area. They said that the incidents occurred a few minutes after President of the Palestinian National Authority Mahmoud Abbas directed a speech to the Palestinians, in which he threatened to prosecute those who assaulted the security forces, their headquarters, and properties during the past two days.


That worked well, didn't it?

The witnesses noted that last Thursday, clashes erupted between Hamas fighters and the security forces, wounding five Al-Qassam Brigades members, while other members of the brigades responded with burning a number of security authorities' vehicles and damaged their properties. Following the attack on Abu Haloub, the Palestinian security authorities were on high alert.
Posted by: Fred || 07/17/2005 00:00 || Comments || Link || E-Mail|| [338 views] Top|| File under:
Iraq-Jordan
Saddam general, son found dead after arrest by Iraq commandos
BAGHDAD - A former general in Saddam Hussein's army and his son were found shot dead in Baghdad after being detained by police commandos, an interior ministry official told AFP Saturday, raising new question marks over the discipline of the elite force.


Who says the RAB doesn't get around?

Akram Ahmed Rasul Al Bayati, a major general in the old regime's disbanded military, was arrested at his east Baghdad home last Sunday along with two of his sons — Ali, a policeman, and Omar, the official said. Omar was later released and one of his uncle's offered to pay 7,000 dollars for the release of the other two. The money was handed over Friday afternoon, said the official, asking not to be identified.
Later in the evening, the uncle went to the Talaba district where his brother and nephew were to be released.
The general and his son, along with a third unidentified man, arrived in a civilian car, were taken out onto the street and shot dead, the official said.


Three. But he wasn't pronounced at the local trauma center, nor did Dr. Quincy inspect the remains.

There was no immediate word of any official investigation into the incident, one of a growing number that raise suspicions of serious misconduct by the interior ministry force. Made up of former special forces from Saddam's military, the 12,000-strong commandos have been deployed in Sunni Arab insurgent bastions like Ramadi and Mosul and are lionised in a nightly show on state television called "Terrorists in the Grip of Justice" that shows confessions extracted from detainees.

But a commando unit deployed to the central city of Samarra was pulled out in April after what US officers said were repeated incidents of looting, culminating in the torching of a home. And a spate of executions of civilians in recent weeks has sparked new accusations against the force.


Sounds like they need some command control and guidance.

Hussein Ali Kamal, deputy minister for intelligence at the interior ministry, told AFP earlier this week it was not known who was responsible for the killings.


"I know nothing! Tell them, Hogan!"
Posted by: Steve White || 07/17/2005 00:00 || Comments || Link || E-Mail|| [487 views] Top|| File under:
Afghanistan/South Asia
Pakistani tribesmen vent anger over US counter-attack
MIRANSHAH, Pakistan - Thousands of Pakistani tribesmen shouted anti-US slogans on Saturday as they buried three of 24 suspected militants killed inside Pakistan by US forces operating out of Afghanistan.

Mourners chanted "Down with infidel America" and "Long Live Islam" at the funeral held in two villages in the North Waziristan tribal region, 300 km (180 miles) southwest of the Pakistani capital, Islamabad. "These 24 people are martyrs and our entire Waziristan region is ready for jihad (holy war)," Maulana Abdur Rehman, a local prayer leader said at the funeral of two suspects.


"Tyrone, listen up, I'm going to have another fire mission for you!"
"Yessir, LT, we're ready."

On Thursday, a senior US administration official in Washington said the United States, Afghanistan and Pakistan needed to squeeze insurgents along the rugged border where Al Qaeda leader Osama bin Laden might be hiding.

The same day, Major-General Akram Sahi, commander of Pakistani troops in North Waziristan warned tribesmen of an imminent offensive unless they handed over foreign militants.


Notice boys, that when we nail them there's no lashkar and no drumming.

Pakistan military officials said the militants killed on Thursday night near Lowara Mandi, a border village, included Taliban and their Al Qaeda allies. The US military said its forces killed the suspected militants after coming under rocket fire from across the border. One Afghan soldier was killed in the insurgents' attack.

Lieutenant-Colonel Jerry O'Hara, a US military spokesman in Afghanistan, said the militants fired 25 rockets, while US forces replied with eight artillery shells and fire from aircraft.

Pakistani officials said they were checking whether any territorial violation was committed by the US forces while hitting the suspected militants.


Bet that their findings will be 'inconclusive', since they can't admit that they can't control their border.
Posted by: Steve White || 07/17/2005 00:00 || Comments || Link || E-Mail|| [517 views] Top|| File under:
Iraq-Jordan
Tanker bomb kills 60 Iraqis
A suicide bomber driving a petrol tanker killed at least 60 Iraqi Shias yesterday as the vehicle caught fire and exploded, engulfing scores of people in flames near a mosque and market south of Baghdad. First details of the attack painted a picture of absolute horror even by the standards of Iraq as ambulances sped to the scene to attempt to give aid to the badly burned victims. 'This is a black day in the history of the town,' Musayyib police chief Yas Khudayr said.

Al-Qaeda claimed responsibility. 'The "Hassan Ibrahim al-Zaidi attack" continues for the second day in a row, with rigged cars, martyrdom attacks and clashes,' said a statement from the terror group on a website. The operation is continuing as planned and we warn the enemies of God of more to come.'

Posted by: Steve White || 07/17/2005 00:00 || Comments || Link || E-Mail|| [297 views] Top|| File under:
Three British troops die in attack
Three British soldiers, members of the 1st battalion of the Staffordshire Regiment, were caught in a blast in the troubled but largely Shia city of al-Amarah.

It was not clear immediately who had planted the bomb, but if it was Shia radicals this would signal an alarming return in the area to the violence of last year that saw three British soldiers die as they battled Shia gunmen from the Jaish Mahdi militia of the firebrand cleric, Moqtada al-Sadr.

The Ministry of Defence last night announced an investigation into the deaths as the Prime Minister, Tony Blair, paid tribute to the troops' courage. Speaking at the Labour party's National Policy Forum in London, Blair sent his 'condolences and sympathies' to the families of the soldiers who were killed. 'The bravery of our armed forces is yet again underlined as they help Iraq and its people towards the democracy they so desperately want,' the Prime Minister said.

About 600 troops from the regiment have been deployed in the area as part of Task Force Maysan, a battle group that includes a squadron of Challenger 2 tanks from the King's Royal Hussars, soldiers from No 1 Company the Coldstream Guards, and a company from the 1st Battalion the Royal Regiment of Wales.

A spokesman for the ministry said: 'We can confirm that three soldiers have died from injuries sustained in hostile action.

'Two other soldiers were hurt, but their injuries are not life-threatening and they are being treated at a field hospital.' He added: 'We think it was a roadside bomb.'

Task Force Maysan has been based at Camp Abu Naji, just outside al-Amara, which has a population of about 300,000 and was the scene of widespread violence last summer. The deaths bring the number of British personnel who have died in Iraq as a result of combat, accident or natural causes to 92.
Posted by: Steve White || 07/17/2005 00:00 || Comments || Link || E-Mail|| [305 views] Top|| File under:
Africa: North
Egyptian Ministry Denies El-Nashar's Al-Qaeda Link
The Egyptian Ministry of Interior said yesterday that Magdy El-Nashar, the 33-year-old chemist, an Egyptian who was arrested in Cairo over the London bombings, had no links with Al-Qaeda. "El-Nashar who was arrested on Thursday has no link with Al-Qaeda; so far we don't know if he is innocent or not. The British Scotland Yard will attend the investigation within the next 48 hours," said the Egyptian Minister of Interior, Habib El-Adly.

The postgraduate biochemist, detained in Cairo, yesterday denied any link to the London bombings. "He said he had come back to Egypt for a month-and-a-half holiday and was planning to go back to Britain to resume his studies and that all his belongings are still in his flat in Leeds," said Mahmoud Al-Fishawi, head of the information department at the Ministry of Interior. El-Nashar's doctorate at Leeds, on which he started research in October 2000, focused on the "development of a novel matrix for the immobilization of enzymes for biotechnology". In a statement issued yesterday, the Judges Club said if Al-Fishawi [sic!] is proved to be guilty, they will refuse to let him be tried in England. The Bar Association has already filed a request at the ministry asking for a permission to attend the investigation. "So far the ministry has not given us a word, but El-Nashar has a right to have someone to defend him," said Montasser Al-Zayat, who represents the Freedom Committee of the Bar Association.
Posted by: Fred || 07/17/2005 00:00 || Comments || Link || E-Mail|| [347 views] Top|| File under:
Afghanistan/South Asia
10 held in drive against militant outfits in Punjab
T
he Punjab government has arrested 10 people from Faisalabad, Gujranwala and Lahore in the past 24 hours during a crackdown against militant outfits, official sources told Daily Times on Saturday. Sources said the crackdown was launched after the media reported that some London bombing suspects had stayed at various seminaries to forge links with militant outfits. Reportedly, four men were arrested from Faisalabad, Toba Tek Singh and Kamalia. Two were identified as Nazir and Shahzad. Four men were also arrested from Lahore but three were later set free. "Two Jaish-e-Muhammad activists were arrested from Gujranwala on Saturday and are being interrogated," said sources, adding that another major operation was expected on Sunday.

Daily Times also learnt that a team of three British and two Pakistani agencies visited Jamia Manzoorul Islamia on Saturday morning. Sources said the agencies met the seminary's administrator Asadullah Farooq and some students. "The seminary's gates were closed while they were there, and no one was allowed to come out or go in," said sources. Another team of the same agencies also visited Raiwind on Saturday afternoon and met tableeghi jamaat (Islamic preachers) leaders. "They were searching for traces of Shehzad Tanweer's presence here," said sources.
Posted by: Fred || 07/17/2005 00:00 || Comments || Link || E-Mail|| [336 views] Top|| File under:
Three out of four Brit boomers visited Pak
Three of the four London suicide bombers recently visited Pakistan and investigators are probing whether they met with Al Qaeda-linked militant groups, said security officials in Islamabad on Saturday.
Mohammad Sidique Khan (30) and Shehzad Tanweer (22) arrived together at Karachi Airport in November 2004 and returned to Britain in early February. Hasib Hussain (18) the youngest of the three ethnic Pakistani Britons came separately at an undisclosed time last year, also to Karachi, and went back to Britain shortly afterwards, added the officials. The security officials said they had not been able to trace the movements of the bombers while in Pakistan.

Iqbal Khattak adds: Interior Minister Aftab Sherpao denied reports that any arrests were made in Faisalabad or Multan. "We are fulfilling our responsibility by helping the British government. But I would not like to give the details of our assistance," he told reporters.
Posted by: Fred || 07/17/2005 00:00 || Comments || Link || E-Mail|| [492 views] Top|| File under:
Police pickets spring up in city
LAHORE: City police have increased the number of pickets in the city following orders from President Pervez Musharraf to crackdown on extremists. Police set up pickets on several city roads on Saturday checking documents of motorcyclists and motorists. "We have increased our vigilance on the orders of the higher authorities," a constable manning a picket told APP.

The president, addressing 200 senior police and law enforcement officials on Friday, directed them to launch a countrywide campaign against extremists. However, the increased number of pickets caused traffic jams. "While it is good to ensure public safety and security, these barriers do create traffic problems," said an irate motorist stuck in traffic.
Posted by: Fred || 07/17/2005 00:00 || Comments || Link || E-Mail|| [316 views] Top|| File under:
Paks questioning "Brit" in Peshawar
Pakistani investigators said Friday they were questioning a British man arrested on suspicion of ties to terror groups but he has no known links to the London attacks. Zeeshan Siddique, 25, was arrested on May 18 near the northwestern city of Peshawar after sneaking into Pakistan on fake documents, and is being held at the city's central jail, the officials told AFP.
Posted by: Fred || 07/17/2005 00:00 || Comments || Link || E-Mail|| [305 views] Top|| File under:
Who's in the News
61
[untagged]
Bookmark
E-Mail Me
The Classics
The O Club
Rantburg Store
The Bloids
The Never-ending Story
Thugburg
Gulf War I
The Way We Were
Bio
Merry-Go-Blog
Hair Through the Ages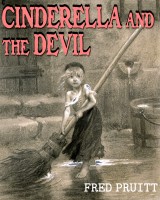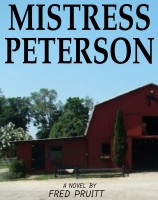 On Sale now!


A multi-volume chronology and reference guide set detailing three years of the Mexican Drug War between 2010 and 2012.

Rantburg.com and borderlandbeat.com correspondent and author Chris Covert presents his first non-fiction work detailing the drug and gang related violence in Mexico.

Chris gives us Mexican press dispatches of drug and gang war violence over three years, presented in a multi volume set intended to chronicle the death, violence and mayhem which has dominated Mexico for six years.
Click here for more information


Meet the Mods
In no particular order...


Steve White
Seafarious
Pappy
lotp
Scooter McGruder
john frum
tu3031
badanov
sherry
ryuge
GolfBravoUSMC
Bright Pebbles
trailing wife
Gloria
Fred
Besoeker
Glenmore
Frank G
3dc
Skidmark
Alaska Paul



Better than the average link...



Rantburg was assembled from recycled algorithms in the United States of America. No trees were destroyed in the production of this weblog. We did hurt some, though. Sorry.
3.85.214.125