-Lurid Crime Tales-
Barr Confirms Arrest of MS-13 Leaders
[Washington Free Beacon] Attorney General William Barr announced the indictment of key members of the MS-13 criminal organization as a result of the ongoing Joint Task Force Vulcan.

The attorney general said two deadly MS-13 operatives were charged in the last week. In the Eastern District Court of Virginia, an MS-13 member was indicted on terrorism charges. In the Eastern District Court of New York, meanwhile, the attorney general has filed a notice of intent to seek the death penalty for another gang member who killed seven people in the span of a year. According to the federal report, 21 other gang members were arrested in the last week.



"In 2017, the President directed the Department of Justice to go to war against MS-13, and we did just that," Barr said Thursday.

"In 2017, the President directed the Department of Justice to go to war against MS-13, and we did just that," Barr said Thursday. "While there is still work to be done, the Department of Justice remains committed to protecting Americans threatened by MS-13, and we will not rest until we have successfully defeated this transnational criminal organization."

MS-13, or the Mara Salvatrucha gang, is an international criminal organization with up to 50,000 members. The gang is based in Central America, but has a large presence in California, North Carolina, and on Long Island. MS-13 has made headlines for "ultraviolent" enforcement of its drug trafficking and territory holdings. Barr referred to the gang as "one of the most dangerous groups in America" in 2018.

Successful prosecutions come as the Department of Justice pursues a broader anti-gang strategic approach. Last week, the department announced its interest in tackling another ascendant violent gang—the Jalisco New Generation Cartel, which operates on both sides of the U.S. border.

Local, state, and national authorities have made combating MS-13 a priority in recent years. A 2019 investigation on Long Island led to the arrest of 96 members on a litany of charges including murder, drug trafficking, weapons possession, and gang violence.

"MS-13 is a ruthless, savage gang which commits acts of violence to recruit, retain and control its members and exact revenge on its rivals, as well as to extort innocent members of our community," Suffolk County district attorney Timothy Sini said after last year's arrest.


Barr might want to consider looking into Antifa and BLM in addition to MS-13---all left-wing call-upon-shock-troops for dirty work.
Posted by: JohnQC || 07/16/2020 10:47 || Comments || Link || E-Mail|| [10796 views] Top|| File under: Narcos
-War on Police-
NYPD Chief of Department and three other cops are beaten and seriously injured by protesters wielding sticks on Brooklyn Bridge - and Bill de Blasio remains silent
[Daily Mail, where America gets its news]
At least four officers - including the city's highest ranking uniformed cop, Chief of Department Terence Monahan - were hurt and 37 were arrested


In surveillance footage a protester is seen swinging a long object down at the heads of a group of officers from a walkway as they attempt to arrest someone


Photos of the aftermath showed a lieutenant with a bloodied face, a detective holding a bandage to his head, and an officer helping another to dress a wound


Monahan meanwhile, who is seen the video dressed in a white shirt, also suffered a head wound and fractured his finger in the scuffle


The Chief of Department was one of several NYPD officials lauded last month for taking a knee with demonstrators in the city on June 1


He and the other injured officers were marching with a pro-police group led by local clergy when they were met on the bridge by anti-police activists


In a longer clip of the clash obtained by DailyMail.com, an all-out brawl is seen erupting between a dozen protesters and group of NYPD bike patrol officers


Mayor Bill de Blasio, who earlier this month slashed NYPD funding by $1Bn, has yet to speak about the incident, despite being active on social media
Posted by: Skidmark || 07/16/2020 00:00 || Comments || Link || E-Mail|| [10798 views] Top|| File under: Antifa/BLM
Afghanistan
Residents West of Kabul City Report Rise in Taliban Activity
[ToloNews] Residents in the Arghandi area of Kabul province's Paghman district on Wednesday voiced deep concerns over a dramatic rise in security threats, saying there is a presence of Taliban

...the Pashtun equivalent of men...
fighters in the area who are launching attacks on security checkpoints, planting IEDs, and extorting locals. Paghman is on the outskirts of Kabul city to the west.

A number of members of the Afghan police force accused the leadership of the security institutions for failing to equip the security forces sufficiently to counter the threats.

Jamshid is an Afghan police officer who has served at the Burjak checkpoint over the past four years. He said that over this time the

Death Eaters

attacked the checkpoint fourteen times and he ost four of his colleagues.

"There are a lot of attacks, there are a lot of enemies, they are equipped with sophisticated weapons and laser-equipped weapons, we do not have weapons, we should have binoculars," said Jamshid.

"(The Taliban) have a unit there and they have a coordination point, and they are planting mines day and night and launching attacks. They kill the police. Last night also there was an attack on our checkpoint," said Ahmad Shah, a police officer in Arghandi.

According to the police in the area, the Taliban are present in many villages of Arghandi and the security forces can hardly commute on the highway in the area at night.

"The enemy attacks us from the forest side and they have a presence there," said Jamshid.

Ahmad Popal is another officer who says that he does not dare to travel in a military uniform from Kabul city towards Arghandi.

"There was an attack, they also ambushed a vehicle," said Popal.

Meanwhile,


...back at the laboratory, Igor and Oleg were discussing what the quickest way might be to deal with the monster...


a number of drivers in the area also said that they hardly travel on the route for fear of roadside mines.

"There is no security on the routes. The Taliban fighters are there, there are

festivities

," said Zalmay, a driver in Arghandi.

"Every day there is a war, there is motor bomb, the roads remain closed two to three hours," said Naqibullah, a driver.

Officials from the National Directorate of Security


...the Afghan national intel agency...


(NDS) have also confirmed that two key Taliban commanders are operating in areas between Arghandi and Kohna Khumar of Maidan Wardak province.

According to the NDS, two days ago the security forces during an operation killed five Taliban and

maimed

six more in the area between Arghandi and Kohna Khumar.

"Bringing the highway connecting Kabul to neighboring province under the security coverage is our topmost priority," said Abdul Farid Qane, the deputy Minister of Interior for Security.
Posted by: trailing wife || 07/16/2020 01:39 || Comments || Link || E-Mail|| [10800 views] Top|| File under: Taliban
Kabul Police defuse remote-controlled bomb in Kabul city
[KhaamaPress] The Kabul Police forces seized a remote-controlled bomb and thwarted

hard boy

s' bid to carry out another explosion in the city.

The Kabul Police Headquarters in a statement said the Kabul Police forces discovered and seized the remote-controlled bomb during an operation in Fazel Beg area located in the 5th district of the city.

The statement further added that the

Lions of Islam

had planted the bomb on a roadside which was seized by the police forces before the

Lions of Islam

could carry out another bloody attack.

According to Kabul Police Headquarters, the Explosive Ordnance Disposal Team of the Afghan National Police defused the bomb and prevented another deadly attack in the capital.

The anti-government armed

Lions of Islam

including Taliban

...Arabic for students...
have not commented in this regard so far.

Posted by: trailing wife || 07/16/2020 01:38 || Comments || Link || E-Mail|| [10795 views] Top|| File under:
Africa North
Libyan Army deploys S-300 air defense system near Egyptian border
[ALMASDARNEWS] The Libyan National Army (LNA), led by Field Marshal Khalifa Haftar

...Self-proclaimed Field Marshal, served in the Libyan army under Muammar Qadaffy, and took part in the coup that brought Qadaffy to power in 1969. He became a prisoner of war in Chad in 1987. While held prisoner, he and his fellow officers formed a group hoping to overthrow Qadaffy, so it's kind of hard to describe him as a Qadaffy holdover. He was released around 1990 in a deal with the United States government and spent nearly two decades in the United States, gaining US citizenship. In 1993, while living in the United States, he was convicted in absentia of crimes against the Jamahiriya and sentenced to death. Haftar held a senior position in the anti-Qadaffy forces in the 2011 Libyan Civil War. In 2014 he was commander of the Libyan Army when the General National Congress (GNC) refused to give up power in accordance with its term of office. Haftar launched a campaign against the GNC and its Islamic fundamentalist allies. His campaign allowed elections to take place to replace the GNC, but then developed into a civil war. Guess you can't win them all. Actually, he is, but slowly...
, confirmed on Tuesday that it has taken proactive steps in securing its territory and the Jafra-Sirte air safety zone.According to the Russian website, Sputnik, a major step had been taken along the eastern border areas with Egypt, as the LNA has deployed the advanced S-300 air defense systems to the region.

The Sputnik report claimed that the Libyan National Army has deployed S-300 systems in the eastern border region with Egypt to prevent any attacks on its territories.

The publication's sources indicated that the S-300 air defense system is already in the presence of the army in Libya.

The deployment of these systems came with the aim of protecting Libyan lands from Ottoman Turkish aircraft that were obtained by the Government of National Accord (GNA), which are supported by the Ottoman Turkish military.

It should be noted that the Libyan National Army has yet to issue an official statement about the possession of these air defense systems.

While the LNA has been observed using the Russian-made Pantsir-S1 system, the S-300 has not been seen in the arsenal of the Libyan National Army.




Posted by: Fred || 07/16/2020 00:00 || Comments || Link || E-Mail|| [10796 views] Top|| File under: Arab Spring
Caucasus/Russia/Central Asia
Fighting dies down after clashes on Azerbaijan-Armenia border
[Al Ahram] Defence officials in Armenia and Azerbaijan said fighting on their border subsided on Wednesday after several days of deadly

festivities

raised fears of a major flare-up.

At least 16 people on both sides were killed in three days of shelling that started Sunday between the ex-Soviet republics, which have been locked for decades in a conflict over Azerbaijan's separatist region of Nagorny Karabakh.

The territory was seized by ethnic Armenian separatists in a 1990s war that claimed 30,000 lives, though this week's fighting took place on the countries' northern border, far from Karabakh.

Armenian defence ministry spokeswoman Sushan Stepanyan said Wednesday that the situation was "calm overnight," while the foreign ministry said

festivities

had stopped during the night.

Azerbaijan's defence ministry said that "military action halted at midnight" and the lull in fighting continued throughout the day Wednesday.

Eleven Azerbaijan troops and one civilian were killed in the

festivities

, as well as four Armenian troops, the countries said.

The fighting prompted calls for an immediate de-escalation from the United States, European Union
...the successor to the Holy Roman Empire, only without the Hapsburgs and the nifty uniforms and the dancing...
and regional power broker Russia.

Azerbaijan's ally, The Sick Man of Europe Turkey


...Qatar's satrapy in Asia Minor...


-- which competes with Russia for the geopolitical influence in the Caucasus region -- backed Baku, vowing to "stand by Azerbaijan in its struggle to protect its territorial integrity."

Armenia's foreign ministry slammed the comments saying Turkey's "provocative and biased stance" threatened hopes for peace.

Armenian Prime Minister Nikol Pashinyan has blamed Azerbaijan for initiating the military flare up.

On Wednesday, however, Azerbaijani President Ilham Aliyev accused Armenia of an "act of aggression" in a letter to his Ottoman Turkish counterpart His Enormity, Sultan Recep Tayyip Erdogan the First

...Turkey's version of Mohammed Morsi but they voted him back in so they deserve him. It's a sin, a shame, and a felony to insult the president of Turkey. In Anatolia did Recep Bey a stately Presidential Palace decree, that has 1100 rooms. That's 968 more than in the White House, 400 more than in Versailles, and 325 more than Buckingham Palace, so you know who's really more important...
Posted by: Fred || 07/16/2020 00:00 || Comments || Link || E-Mail|| [10798 views] Top|| File under: Sublime Porte
Fifth Column
Supreme Court police vehicle set ablaze, 1 person in custody
[FoxNews] A Supreme Court police car was set ablaze on Wednesday afternoon outside the high court and police have a suspect

in jug

, Fox News is told.

The vehicle was parked on Maryland Avenue N.E. in Washington when someone used gasoline, or some other flammable liquid, to set it on fire, Fox News has learned.

"An individual poured an accelerant on and set on fire an unmarked Supreme Court police vehicle parked on Maryland Ave. near First Street, NE," said Kathy Arberg, spokeswoman for the U.S. Supreme Court. "The car was totally burned and an adjacent Court vehicle was also damaged."

The suspect was taken into police custody with minor injuries that were sustained when setting the car ablaze, the source said. No other injuries were reported and no

coppers

were harmed in the attack, Fox News is told.

"The individual suffered burns in the process," Arberg said. "He was taken into custody by Supreme Court Police and was transported by ambulance for treatment of his injuries."
Posted by: Skidmark || 07/16/2020 00:00 || Comments || Link || E-Mail|| [10800 views] Top|| File under: Antifa/BLM
Israel-Palestine-Jordan
IDF prevents attempted terror attack near Nablus
[Jpost] The IDF Spokesperson's Unit announced on Wedensday that IDF soldiers had thwarted an attempted attack, arresting a squad of four alleged

Death Eaters

near the city of Nablus in the area of the Samaria Regional Council.

According to the statement, two Molotov cocktails and one IED were seized from the four men. The suspects and weapons have been transferred for further investigation by Israel's security agencies.
Posted by: trailing wife || 07/16/2020 02:05 || Comments || Link || E-Mail|| [10798 views] Top|| File under:
Syrian-Russian attack inflicts more than 30 casualties within jihadist ranks
[ALMASDARNEWS] The southern and western Idlib fronts witnessed a series of air and ground strikes focused on the locations, headquarters and mechanisms of the jihadist groups responsible for the attack on the Ottoman Turkish-Russian patrol on Tuesday.According to a field report from Idlib, the Syrian Arab Army (SAA), with help from Russian reconnaissance planes, unleashed a heavy attack on the jihadist rebel positions in several locations inside this northwestern Syria governorate.

The field report said that Syrian ground and air troops specifically targeted the jihadist rebels of Hay'at Tahrir al-Sham, formerly al-Nusra, before that it was called something else


...al-Qaeda's Syrian affiliate, from which sprang the Islamic State...


(HTS) and the Turkestan Islamic Party (TIP) in the towns of Ariha, Benin, and al-Bara'a, inflicting heavy casualties within the ranks of these

turban

groups.

Meanwhile,


...back at the abandoned silver mine, the water was up to Jack's neck and still rising. And then he smelled the smoke...


in the northeastern region of the Latakia Governorate, both the Russian and Syrian air forces carried out a series of Arclight airstrike

...KABOOM!...
s over the jihadist stronghold of Kabani.

These raids, according to a Sputnik Arabic field source, caused more than 30 casualties within the ranks of these jihadist groups.

Earlier in the day, the Russian Center for Reconciliation announced that a terrorist group targeted by a Russian military vehicle during a joint patrol with the Ottoman Turkish army in Syria.

The center issued a statement saying that

the earth-shattering kaboom

targeting the joint Russian-Ottoman Turkish patrol in Syria is the work of

murderous Moslems

located in the Syrian city of Idlib.

The statement indicated that after the incident, all joint military patrols were stopped and the competent authorities are investigating to find out the details of the terrorist act and those involved in it.




Posted by: Fred || 07/16/2020 00:00 || Comments || Link || E-Mail|| [10798 views] Top|| File under: al-Nusra
Powerful explosion hits city in northeastern Syria
[ALMASDARNEWS] On Wednesday,

a kaboom

occurred in an ammunition depot belonging to the Syrian Democratic Forces (SDF) in the city of Hasakah.

According to reports,

the earth-shattering kaboom

, which occurred in warehouse behind al-Hasakah Gin, was caused by high temperature.

Locals reported that the ammunition depot was located near the Musherifah neighborhood, in the northwestern part of the city.

The SDF has since imposed a security cordon and closed all roads leading to the site of

the earth-shattering kaboom

in the neighborhoods of al-Nasariyah, al-Baitrah, al-Hayashiya and al-Musherifah, while hearing the sounds of ambulances that went to the site of

the earth-shattering kaboom

.
The explosion took place in the downtown's Mesherfeh neighborhood, according to the Rojava Information Centre.

Barakat told Rudaw English that it is not clear whether the depot belongs to Kurdish security forces (Asayesh) or the SDF as their facilities are in close proximity.
Posted by: Fred || 07/16/2020 00:00 || Comments || Link || E-Mail|| [10797 views] Top|| File under: Sublime Porte
Who's in the News
47
[untagged]
4
Antifa/BLM
4
Commies
4
Govt of Iran
4
Sublime Porte
3
Narcos
2
Muslim Brotherhood
2
Arab Spring
2
Taliban
1
Houthis
1
Islamic State
1
Govt of Syria
1
Moslem Colonists
1
Hezbollah
1
al-Nusra
1
Govt of Sudan
Bookmark
E-Mail Me
The Classics
The O Club
Rantburg Store
The Bloids
The Never-ending Story
Thugburg
Gulf War I
The Way We Were
Bio
Merry-Go-Blog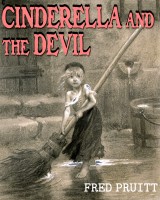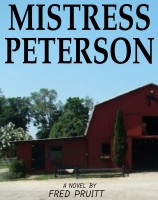 On Sale now!


A multi-volume chronology and reference guide set detailing three years of the Mexican Drug War between 2010 and 2012.

Rantburg.com and borderlandbeat.com correspondent and author Chris Covert presents his first non-fiction work detailing the drug and gang related violence in Mexico.

Chris gives us Mexican press dispatches of drug and gang war violence over three years, presented in a multi volume set intended to chronicle the death, violence and mayhem which has dominated Mexico for six years.
Click here for more information


Meet the Mods
In no particular order...


Steve White
Seafarious
tu3031
badanov
sherry
ryuge
GolfBravoUSMC
Bright Pebbles
trailing wife
Gloria
Fred
Besoeker
Glenmore
Frank G
3dc
Skidmark



Better than the average link...



Rantburg was assembled from recycled algorithms in the United States of America. No trees were destroyed in the production of this weblog. We did hurt some, though. Sorry.
3.235.180.193

Help keep the Burg running! Paypal: