Afghanistan
Taliban claims capturing key Afghan border crossing with Pakistan
[Aljazeera] The Taliban says it has captured the strategic border crossing of Spin Boldak along the frontier with Pakistan, continuing sweeping gains made since foreign forces stepped up their withdrawal from Afghanistan.


Improving the ISI's logistics chain


The Afghan interior ministry on Wednesday, however, insisted the armed group's attack had been repelled and government forces had control.

But Pakistani authorities confirmed to Al Jazeera that they have sealed their side of the country's border crossing with Afghanistan at the Chaman-Spin Boldak frontier.

"The Taliban presence can be seen at Afghan border along with Pakistan in Chaman


" ... because they rode up from their Pakistan training camps in Paki army trucks, with all their ISI-issued gear..."

and no Afghan [government] forces are there at the Afghan border side," local administration official Arif Kakar told Al Jazeera.
Posted by: Besoeker || 07/14/2021 08:25 || Comments || Link || E-Mail|| [302 views] Top|| File under: Taliban
Four Killed, Five Wounded in Kabul Blast
[ToloNews] At least four

non-combatants were killed

and five others were

maimed

in a blast in

Kabul city

on Tuesday afternoon, police confirmed in a statement.

The blast occurred about 2:50 pm local time in Sar-e-Chawk area on Maiwand Street in Kabul's PD1, the statement said.

"The type of the blast and the target is not yet clear" the statement said, adding that "investigations are underway."

No group including the Taliban

...mindless ferocity in a turban...
has

grabbed credit

for the blast.
Posted by: trailing wife || 07/14/2021 00:00 || Comments || Link || E-Mail|| [112 views] Top|| File under:
'261 Taliban Killed' in Past 24 Hours: MoD
[ToloNews]

Afghan cops

continue to fight the Taliban

...Arabic for students...
around

Ghazni

and

Kandahar

cities as the group claims to have taken over more districts in

Khost

,

Farah

and

Bamiyan




...a place in Afghanistan that used to have some historically interesting statues of the Buddha carved into a mountainside. Then the holy men showed up and now all they have is some big holes...


provinces.

Reports say that the Taliban has taken over Saighan district in Bamiyan, Malistan district in Ghazni, Purchaman district in Farah and Musa Khel district in Khost in the past 24 hours.

Meanwhile,


...back at the Senate, the partisans of Honorius went for their knives and the partisans of Stilicho went for the doors...


the Afghan Ministry of Defense said that the security forces during various operations have killed over 261 Taliban fighters in various regions of Afghanistan in the past 24 hours and repulsed several offensives by the group.

"Saighan and Kuhmard districts have collapsed, the people have major concerns about it," said Sajjad Foladi, a resident in Bamiyan.

"Bamiyan was affected by the psychological war, more than 20,000 families of Bamiyan have sought refuge in other districts," said Mohammad Reza Ibrahim, a university lecturer in Bamiyan.

"The situation in Ghazni is not good, the enemy has taken up positions in the residential areas," said Ghulam Hussain Changez, a member of Ghazni provincial council.

"The war has reached inside the city, many districts are collapsing," said Mohammad Osman, a civic activist in Kandahar.

"The districts will collapse one by one if the Afghan govt does not bring change to the management of the war," said MP Baktash Eshchi.

"The security and defense forces are focusing on those areas where the enemy prefer to target them; there has been a program to defend and launch offensives in those areas," said Rohullah Ahmadzai, a defense ministry

front man

.

Battles have also been reported in Faryab province.

Meanwhile,


...back at the Senate, the partisans of Honorius went for their knives and the partisans of Stilicho went for the doors...


Marshal Abdul Rashid Dostum
...ethnic Uzbek warlord who distinguished himself fighting the Soviets and the Taliban. The story that he had a bad guy run over with a tank is an exaggeration. It was an armored personnel carrier...
has said that the Taliban will face a strong retaliation.
Posted by: trailing wife || 07/14/2021 00:00 || Comments || Link || E-Mail|| [389 views] Top|| File under: Taliban
Forces Led by Ex-Jihadi Positioned in Herat to Fight Taliban
[ToloNews] People's

Resistance®

Front' forces led by

Mohammad Ismail Khan

,


...one of the Northern Alliance/Jamiat-e Islami warlords, the Herat Tajik was an Afghan National Army captain under the Communists, mujahideen commander against the Soviets, twice governor of Herat province — first for the mujahideen, then after the Taliban were defeated — and finally Hamid Karzai's Minister of Energy and Water. He no doubt expected that at 75 he would be sitting back and enjoying less active maneuvers as an elder statesman...

an ex-Jihadi leader, have been deployed alongside security forces in some parts of

Herat




...a venerable old Persian-speaking city in western Afghanistan, populated mostly by Tadjiks, which is why it's not as blood-soaked as areas controlled by Pashtuns...


city to prevent the Taliban

...mindless ferocity in a turban...
from entering the city.

Armed with light and heavy weapons, the forces warn the Taliban that they will be killed if they get closer to the city of Herat.

Mohammad Ismail Khan says the

Resistance®

Front forces are coordinating their activities with security agencies.

"The government is busy with ensuring security and peace to protect people and the country. To prevent any clash between security forces and the People

Resistance®

Front forces, and to be able to jointly defend the city of Herat, we mutually coordinate things," said Mohammad Ismail Khan, the leader of the People's

Resistance®

Front.

Sayed Ahmad, a member of the People's

Resistance®

Front, said: "Until the last drop of blood, we are going to defend our country, our people, and our city with high morale."

Abdul Shakur, another member of the People's

Resistance®

Front, said: "Under no circumstances will we allow the Taliban to enter Herat city. We assure our people that they can continue their normal life."

The role of the public forces in ensuring security and preventing the Taliban from advancing in Herat is considered vital by the Afghan government and residents of the province.

"After the formation of the people's mobilization against the Taliban, there has been partial security in Herat city. Compared to last week, the security situation is better now and people's life has come back to normal," said Maroof Herawi, a resident of Herat province.

"We need people's help, cooperation, and support to ensure a lasting security," said Eraj Faqiri, a resident of Herat.

Hassan Majrooh, who is a military analyst, said: "If the people's mobilization would have a regular and systematic organization and management, and perform activities based on regular leadership and orders--and would not be under any personal orders--it can be very effective in defending the country and the people."

Meanwhile,


...back at the Hubba Hubba Club, Nunzio wondered: Where the hell was Chumbaloni? And where was his $600?...


security officials in Badghis say Taliban attacks on Qala-e-Naw city have diminished, and security forces have reduced Taliban threats by establishing a security belt around the city.

"The Taliban once again launched multiple attacks on the temporary checkpoints on one of the security belts around the city of Herat, but security forces pushed back these attacks. The Taliban feared lots of casualties," said Shir Aqa Alokozai, the police chief of Badghis district.

As the Taliban has taken large swathes of territory in the western part of the country, hundreds of residents of Herat province have been mobilized against the Taliban fighters.
Posted by: trailing wife || 07/14/2021 00:00 || Comments || Link || E-Mail|| [177 views] Top|| File under: Taliban
Africa North
Egypt court upholds life sentences for 10 Muslim Brotherhood members
[IsraelTimes] Group's leader, Mohammed Badie, among those found guilty of charges related to killing

coppers

, organizing mass jailbreaks during Egypt's 2011 uprising; no further appeal possible.

Egypt's highest appeals court on Sunday upheld the life sentences of 10 leaders of Egypt's outlawed

Moslem Brüderbund

, including the group's head, the state-owned MENA news agency reported.


Whew! Another case reaches its final appeal and its final ruling, and now they only need to deal with all the others still in process. I can't think of a Hell more deserved than this for these.

In 2019, a Cairo criminal court had convicted all 10, including the group's leader, or supreme guide,

Mohammed Badie

, of charges related to killing

coppers

and organizing mass jailbreaks during Egypt's 2011 uprising. That revolt culminated in the ouster of longtime autocrat Hosni Mubarak


...The former President-for-Life of Egypt, dumped by popular demand in early 2011...


The defendants were found guilty of helping around 20,000 prisoners escape, and of undermining national security by conspiring with foreign

holy warrior

groups — the Paleostinian

Hamas, one of the armed feet of the Moslem Brüderbund millipede,

and Leb

...an Iranian colony situated on the eastern Mediterranean, conveniently adjacent to Israel. Formerly inhabited by hardy Phoenecian traders, its official language is now Arabic, with the usual unpleasant side effects. The Leb civil war, between 1975 and 1990, lasted a little over 145 years and produced 120,000 fatalities. The average length of a ceasefire was measured in seconds. The Lebs maintain a precarious sectarian balance among Shiites, Sunnis, and about a dozeen flavors of Christians. It is the home of Hezbollah, which periodically starts a war with the Zionist Entity, gets Beirut pounded to rubble, and then declares victory and has a parade. The Lebs have the curious habit of periodically murdering their heads of state or prime ministers, a practice dating back to the heady human sacrifice days of Baal Moloch. In 2020 Hezbollahblew up a considerable portion of Beirut and many of its inhabitants when its ammonium nitrate faci8lity exploded. They blamed it on... somebody else. It wasn't them though. Trust them on that...
's Hezbollah.

Meanwhile,


...back at the comedy club, Boogie ducked another tomato...


the

Court of Cassation

acquitted eight middle-rank leaders of the nation's oldest Islamist organization, who were sentenced earlier to 15 years in prison.

All of the sentences, which the court considered on appeal, are final.

Sunday's rulings upheld the latest of several life sentences for

Moslem Brüderbund

leaders. They had gone on trial several times since the crackdown on the group in 2013 following the military ouster of Egypt's first democratically elected president, the late Mohammed Morsi. Morsi had hailed from the group's ranks. His one-year rule had proven divisive
...politicians call things divisive when when the other side sez something they don't like. Their own statements are never divisive, they're principled...
and provoked nationwide protests.

Tens of thousands of Egyptians have been arrested since 2013, and many have fled the country. Morsi himself was a defendant in the prison-break case, but he collapsed in a courtroom and died while appearing in a separate trial in the summer of 2019.

Last month, the Court of Cassation upheld the death sentence


...the barbaric practice of sentencing a murderer to be punished for as long as his/her/its victim is dead...


for 12 people involved in a 2013 protest by Islamists, including several senior

Moslem Brüderbund

leaders.

Rights groups in Egypt and abroad have denounced the trials and death sentences as a mockery of justice.
Posted by: trailing wife || 07/14/2021 03:06 || Comments || Link || E-Mail|| [95 views] Top|| File under: Muslim Brotherhood
Home Front: WoT
Iranian Intelligence Plotted to Kidnap U.S.-Based Activist, Prosecutors Say
[WSJ] Alleged scheme targeted Masih Alinejad, a Brooklyn-based critic of Tehran who has rallied opinion against Iran's compulsory head scarves for women

Iranian intelligence agents plotted to kidnap a U.S.-based human-rights activist and critic of the Islamic Theocratic Republic and forcibly return her to Iran, federal prosecutors said, marking an escalation of Iran's attempts to silence dissidents around the world.

The alleged scheme targeted Masih Alinejad, an Iranian-American who has used her social-media profile, Western government contacts and cable news appearances to rally opinion against Tehran's treatment of women and the government policy of compulsory head scarves.

In an interview, Ms. Alinejad, who lives in Brooklyn, said federal agents informed her of the alleged kidnapping scheme last year and told her it was the first known attempt by Iranian officials to carry out a kidnapping plot on American soil.

On Tuesday, federal prosecutors announced the kidnapping conspiracy charges against an Iranian intelligence official, Alireza Farahani, and three Iranian intelligence assets, all of whom remain

on the lam

in Iran. It couldn't be determined if the men have U.S. attorneys.

A fifth individual, Niloufar Bahadorifar, a

Caliphornia, an impregnable bastion of the Democratic Party,

resident, was charged with providing financial services that supported the kidnapping scheme and conspiring to commit fraud, money laundering and sanctions violations, though he isn't charged with the kidnapping plot. Mr. Bahadorifar's attorney declined to comment.
Intelligence officer and three agents charged in Manhattan court with plot part of wider effort to also target dissidents in Canada and UAE.

An indictment in Manhattan federal court alleges that the plot was part of a wider plan to lure three individuals in Canada and a fifth person in the United Kingdom to Iran. Victims were also targeted in the United Arab Emirates, authorities said.


Goodness — they certainly are ambitious.

The identities of the alleged victims were not released.

Iran's mission to the United Nations


...a lucrative dumping ground for the relatives of dictators and party hacks...


did not immediately respond to a request for comment. State media in Tehran did not immediately acknowledge the alleged plot, though Iran
...a theocratic Shiite state divided among the Medes, the Persians, and the (Arab) Elamites. Formerly a fairly civilized nation ruled by a Shah, it became a victim of Islamic revolution in 1979. The nation is today noted for spontaneously taking over other countries' embassies, maintaining whorehouses run by clergymen, involvement in international drug trafficking, and financing sock puppet militias to extend the regime's influence. The word Iran is a cognate form of Aryan. The abbreviation IRGC is the same idea as Stürmabteilung (or SA). The term Supreme Guide is a the modern version form of either Duce or Führer or maybe both. They hate Jews Zionists Jews. Their economy is based on the production of oil and vitriol...
has become more aggressive in recent years about seizing opposition journalists and dissidents abroad amid tensions over its tattered nuclear deal.

According to the indictment, all of the targeted victims had been critical of Iran.

Although not charged in the kidnapping plot, Niloufar Bahadorifar, also known as Nellie, was arrested July 1 in

Caliphornia, an impregnable bastion of the Democratic Party,

on charges that she has provided US financial and other services to Iranian residents and entities and some financial services supported the plot and violated sanctions against Iran, according to a release.

The indictment said Bahadorifar, 46, originally from Iran, works at a California department store. Bahadorifar's lawyer, Assistant Federal Defender Martin Cohen, declined to comment.

Bahadorifar has pleaded not guilty


"Wudn't me."


to charges lodged at the time of her arrest and been released on bail, authorities said. She still faces arraignment on charges in Tuesday's superseding indictment.

The Iranian intelligence officer, who remains a

runaway

, was identified as Alireza Shavaroghi Farahani.

Farahani, 50, and three other defendants tried since at least June 2020 to kidnap the US citizen of Iranian origin who lives in Brooklyn, the indictment said. If caught and convicted, the four could all face life in prison.

Farahani and the network he led on multiple occasions in 2020 and 2021 lied about his intentions as he hired private

Sherlocks

to surveil, photograph and video record the targeted US resident and her household members, the indictment said. It said the surveillance included a live high-definition video feed of the journalist's home.

The indictment alleged that the government of Iran in 2018 tried to lure her to a third country so a capture would be possible, even offering money to her relatives to try to make it possible. The relatives, the indictment said, refused the offer.

Authorities said Iranian intelligence services has previously lured other Iranian dissidents from

La Belle France

and the United States to capture and imprison critics of the Iranian regime and have publicly

grabbed credit

for the capture operations.

They noted, as did the indictment, that an electronic device used by Farahani contains a photograph of the New York resident alongside pictures of two other individuals. Those individuals, the indictment said, were captured by Iranian intelligence authorities. One was later executed and the other was imprisoned, it said.

The others charged in the kidnapping plot were identified as Mahmoud Khazein, 42, Kiya Sadeghi, 35, and Omid Noori, 45, all from Iran.

According to the indictment, Sadeghi researched a service offering military-style speedboats that could perform a maritime evacuation out of New York City that would ultimately reach Venezuela

...a country in Central America that sits on an enormous pool of oil. Formerly the most prospereous country in the region, it became infested with Commies sniffing almost unlimited wealth. It turned out the wealth wasn't unlimited, the economy collapsed under the clownish Hugo Chavez, the murder rate exceeded places like Honduras and El Salvador. A significant proportion of the populace refugeed to Colombia and points south...
, whose de facto government has friendly relations with Iran.

Khazein, it said, researched travel routes from the New York resident's home to a waterfront neighborhood in Brooklyn and the location of her residence relative to Venezuela and Tehran.
Posted by: Fred || 07/14/2021 00:00 || Comments || Link || E-Mail|| [186 views] Top|| File under: Govt of Iran
Two policemen killed in Tarmiyah
[SHAFAQ] A security source reported, on Tuesday, that two policemen were killed in an armed attack north of the Iraqi capital, Baghdad.

The source told Shafaq News Agency, "Two policemen were killed in an armed attack in an orchard of Tal Al-Tasah in Tarmiyah district, north of Baghdad."

He added that the two victims, that are brothers, were not killed during their duty, and they were wearing civilian clothes, suggesting that ISIS militants were behind the attack.
Posted by: Fred || 07/14/2021 00:00 || Comments || Link || E-Mail|| [185 views] Top|| File under: Islamic State
Israel-Palestine-Jordan
Undercover Border Police shoot 6 attackers in Jenin gun battle overnight
[IsraelTimes] Exchange of fire in West Bank town follows arrest operation that netted 5 suspects; no injuries to Israeli forces.

Undercover and regular Border Police forces clashed with Paleostinian

button men

in the West Bank during a heavy exchange of fire early Monday morning, hitting several of the attackers, Israel Police said in a statement.

Police said members of its paramilitary unit "neutralized a number of terrorists" who had

shot up

the force during an arrest operation in the city of

Jenin

. The attackers also hurled

bomb

s at the Border Police units.

At least six

button men

were hit, according to the statement, which did not give an assessment of their injuries. An M-16 rifle was recovered from one of the

button men

involved in the clash.

There were no injuries to Israeli forces, police said.

The firefight erupted when Israeli forces carried out a predawn joint operation with the IDF to arrest five terror suspects in Jenin. The Paleostinians were wanted for questioning by the Shin Bet security service.

Having arrested the suspects, Israeli forces were withdrawing when they came under "massive fire" from Paleostinian

button men

who also hurled explosives at the forces.

"Forces responded with fire at several of the

button men

who were identified as being armed and firing, and also at

button men

who threw or were holding

bomb

s," the statement said.

Gunfire was also directed at armored vehicles used by the Israeli forces and one was so badly damaged that it became unusable. Other forces were able to extract the vehicle while under fire, police said.

The statement did not provide any further details about the arrest operation, the nature of the activities and what the suspects were wanted for.
Posted by: trailing wife || 07/14/2021 03:06 || Comments || Link || E-Mail|| [131 views] Top|| File under:
Israeli guard lightly wounded in West Bank shooting, attacker arrested
[IsraelTimes] Shots fired from vehicle as it goes through

Qalandiya checkpoint

, gunman flees but is apprehended shortly after; guard hit by shrapnel in hand.

A security guard was lightly injured in a drive-by shooting at the Qalandiya checkpoint in the West Bank north of Jerusalem late Tuesday, police said.

The attacker fled after the shooting toward Jerusalem. A short while later, police and Border police carrying out searches found the vehicle abandoned and the suspect hiding nearby, police said.

A pistol was found in the car. The man, identified as a 36-year-old resident of the nearby

Kafr Aqab

, was taken in for questioning.

The guard was hit in the hand by shrapnel and lightly

maimed

, medics said. He was treated at the scene.

Video from the incident shows a white car slowing down as it goes through the checkpoint. As it reaches the guards, at least one shot rings out, and the car speeds away.

Police said several shots were fired.

It appears that the other guards at the crossing did not open fire on the car.

The incident came after last month a Paleostinian woman was

rubbed out

at the checkpoint. The woman ran at guards manning the crossing while brandishing a knife and ignored multiple calls to halt, Israel Police said at the time.

The checkpoint, between Jerusalem and Ramallah, has seen numerous stabbing and shooting incidents over the years.
Posted by: trailing wife || 07/14/2021 00:45 || Comments || Link || E-Mail|| [73 views] Top|| File under:
Southeast Asia
Indonesian Police Hunt for Pro-IS Militant Suspects after Killing 2 in Raid
[BenarNews] Indonesian security forces were on the hunt for three suspected members of a pro-Islamic State

...formerly ISIS or ISIL, depending on your preference. Before that they were al-Qaeda in Iraq, as shaped by Abu Musab Zarqawi. They're really very devout, committing every atrocity they can find in the Koran and inventing a few more. They fling Allah around with every other sentence, but to hear western pols talk they're not really Moslems....


turban

group who escaped a raid that killed two other suspects in Central Sulawesi province over the weekend, officials said Monday.

Members of a joint military and police task force killed the two suspects — identified as Rukli and Ahmad Gazali — and who were linked to the

Eastern Indonesia Mujahideen

(MIT)
Continued on Page 49
Posted by: trailing wife || 07/14/2021 00:00 || Comments || Link || E-Mail|| [149 views] Top|| File under: Islamic State
Syria-Lebanon-Iran
ISIS leader arrested in Deir ez-Zor: SDF
[Rudaw] An Islamic State

...formerly ISIS or ISIL, depending on your preference. Before that they were al-Qaeda in Iraq, as shaped by Abu Musab Zarqawi. They're really very devout, committing every atrocity they can find in the Koran and inventing a few more. They fling Allah around with every other sentence, but to hear western pols talk they're not really Moslems....
(ISIS) leader was arrested in the eastern province of

Deir ez-Zor

by internal security forces (

Asayish

), the Kurdish-led Syrian Democratic Forces (SDF) said on Monday.

The Asayish arrested an ISIS leader "known to plan

liquidation

s and finance terror," read a tweet from the SDF.

The SDF added that weapons and equipment were also seized in the operation.

ISIS seized control of large swathes of Iraq and Syria in 2014. The last of its so-called caliphate was defeated in Syria in 2019, but the group remains a threat on both sides of the border, particularly in Deir ez-Zor, which is controlled by both the SDF and regime forces.

The terror group maintains a "significant presence" in rural farming areas under SDF control, the Pentagon said in its latest quarterly report on anti-ISIS operations.

A spate of murders have been recorded across the province in recent months. Several of the dead were part of the SDF.

The SDF arrested 22 ISIS suspects in a two-day military operation in Deir ez-Zor late last month.

Earlier in June, the force said that they had arrested eight ISIS members in multiple operations, including a leader who was planning operations in Deir ez-Zor.

In late May, they arrested 24 ISIS suspects across 53 locations in the province.

A total of 34 operations were conducted against ISIS in the first half of this year, the SDF said on Wednesday, with 245 suspects arrested and three killed.
Posted by: trailing wife || 07/14/2021 00:00 || Comments || Link || E-Mail|| [129 views] Top|| File under: Islamic State
Who's in the News
37
[untagged]
6
Taliban
6
Govt of Iraq
4
Islamic State
4
Commies
4
Sublime Porte
3
Govt of Iran Proxies
2
Govt of Iran
2
Hamas
1
Human Trafficking
1
[untagged]
1
Muslim Brotherhood
Bookmark
E-Mail Me
The Classics
The O Club
Rantburg Store
The Bloids
The Never-ending Story
Thugburg
Gulf War I
The Way We Were
Bio
Merry-Go-Blog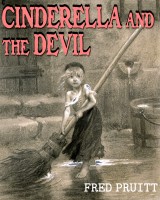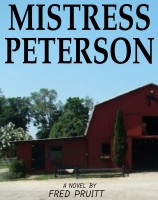 On Sale now!


A multi-volume chronology and reference guide set detailing three years of the Mexican Drug War between 2010 and 2012.

Rantburg.com and borderlandbeat.com correspondent and author Chris Covert presents his first non-fiction work detailing the drug and gang related violence in Mexico.

Chris gives us Mexican press dispatches of drug and gang war violence over three years, presented in a multi volume set intended to chronicle the death, violence and mayhem which has dominated Mexico for six years.
Click here for more information


Meet the Mods
In no particular order...


Steve White
Seafarious
Pappy
lotp
Scooter McGruder
john frum
tu3031
badanov
sherry
ryuge
GolfBravoUSMC
Bright Pebbles
trailing wife
Gloria
Fred
Besoeker
Glenmore
Frank G
3dc
Skidmark
Alaska Paul



Better than the average link...



Rantburg was assembled from recycled algorithms in the United States of America. No trees were destroyed in the production of this weblog. We did hurt some, though. Sorry.
3.235.140.84

Help keep the Burg running! Paypal: