Africa Horn
Mogadishu bombings escalate, civilians killed
(SomaliNet) There has been chaotic situation in south of the Somalia capital Mogadishu as around six hand grenade blasts and gunfire rocked inside Bakara market, which is under siege for the second week. The latest bomb blasts in Bakara market left three civilians dead and eight others one of whom a policeman wounded. Local witnesses told Somalinet that the targets of the bombings were the government soldiers roaming inside the market. "It is too dangerous to do business in this market, you can expect an explosion and gunfire at anytime, I don't know what to do, I can no longer stay in this untidy situation," Abdikarin Sheik Hassan, a shop keeper told Somalinet adding that he had earned nothing since the search operations began a week ago.

Unknown local militants continue targeting government soldiers with hand grenade bombs. No group has claimed the responsibility for the escalation of the violence. Violence in Bakar market, which the government believes is a hot-spot, has been in on and off situation and business owners are now fed up with the mayhem. All businesses were closed as people deserted the market fleeing for their dear lives.

Meanwhile, a new influx of people fleeing the violence in Mogadishu began today heading outside of the capital for safety. The fleeing people fear that shelling might resume in the capital following nighttime mortar attacks carried out by supporters of the ousted Islamic Courts Union.
Posted by: Fred || 07/13/2007 00:00 || Comments || Link || E-Mail|| [10794 views] Top|| File under: Islamic Courts
Mogadishu mayor blames Bakara business people for the bombings
(SomaliNet) The mayor of Mogadishu Mohamed Omar Habeb 'Mohamed Dhere' said today Bakara market, Mogadishu's biggest business hub was the place where last night's mortar attacks were launched from killing two civilians near the presidential house. Speaking to the local media this morning, Mohamed Dhere blamed the business people in Bakara market for the responsibility of the bombings in the capital. "Last night's raids were the work of the business people in Bakara market and we will take a tough measure against Bakara, we will find those who were behind the violence," said Mohamed Dhere.

Around 20 mortar and rocket propelled grenades have been thrown into the positions of the government forces. Five mortars landed at the presidential house while two other mortars hit a nearby house killing two civilians and wounding three others.

Meanwhile, the bodies of three slain businessmen have been seen in Bar Ubah junction in Howlwadag district early this morning. Local residents told Somalinet there were gunshots seen their bodies and the slain men were in a same sub-clan. It is not clear who was behind these brutal killings.

The violence in Mogadishu has increased, as the reconciliation conference is due to be held in the capital on July 15.
Posted by: Fred || 07/13/2007 00:00 || Comments || Link || E-Mail|| [10799 views] Top|| File under: Islamic Courts
India-Pakistan
Pakistani troops move against militants
ISLAMABAD, Pakistan - Thousands of soldiers rolled across northwestern Pakistan on Friday, a day after President Gen. Pervez Musharraf vowed to follow the storming of Islamabad's Red Mosque by eliminating extremism from "every corner" of the country.

Anti-Musharraf protesters took to the streets of every major city to blame the U.S.-backed leader for the violence at the mosque, some chanting slogans in favor of al-Qaida leader Osama bin Laden. But the rallies were smaller than expected, and there was a lull in the violent backlash from militant groups that had staged suicide bombings and attacks on foreign aid groups in reaction to the mosque siege.

Officials said thousands of soldiers were deploying to various parts of North West Frontier Province, which borders Afghanistan and where militant groups are increasingly active. An army brigade was heading up the Swat Valley, 75 miles northeast of Peshawar, where a suicide car bomber killed three policeman at a checkpoint Thursday, said Mohammed Javed, the valley's top administrator. That attack raised to 35 the number of people killed in bombings and shootings in the northwest since the Red Mosque crisis began July 3.

Television footage showed army trucks, some pulling heavy artillery, lined up on a road in the area. The Swat Valley is a stronghold of a radical cleric who has pressed for the imposition of Taliban-style rule, much like the leaders of the Red Mosque.

Maulana Fazlullah, who has close links to a militant group outlawed for sending followers to fight U.S. troops in Afghanistan in 2001, reportedly told supporters to prepare for holy war in response to the battle in the capital.

Asif Iqbal Daudzai, spokesman for the provincial government, said Fazlullah had broken an agreement to stop using FM radio broadcasts for anti-government agitation. If he does so again, security forces "will react," Daudzai told Dawn News television.

Troops were also sent to Dera Ismail Khan, a town near the tribally governed Waziristan border region, a Taliban stronghold where Washington says al-Qaida is regrouping.

Police said they raided a house in Dera Ismail Khan on Friday, arresting three suspected suicide bombers and seizing five explosives vests.

The military said it also deployed soldiers near Battagram, a northern town badly affected by a 2005 earthquake. According to aid workers and media reports, mobs broke off from a Thursday protest against the Red Mosque raid to loot and set fire to the offices of several international aid groups.

"Extremism and terrorism will be defeated in every corner of the country," Musharraf said. Madrassas, or religious schools, like the Red Mosque that inculcate violence among students will not be tolerated, he said.

More than 1,200 people chanted slogans denouncing Musharraf after they emerged from mosques following afternoon prayers in Karachi, the country's largest city.

In Quetta, about 200 protesters chanted "Long live Osama!" and "Long live Taliban!" as well as anti-Musharraf slogans. "It is an insult to dogs to call Musharraf a dog," one man shouted out. Small rallies were also held in Rawalpindi, Lahore, Peshawar and Islamabad.
Posted by: tu3031 || 07/13/2007 14:44 || Comments || Link || E-Mail|| [10797 views] Top|| File under:
Red Mosque: the Chinese connection
Long, but it makes a hell of a lot of sense. Somewhat snipped.


The facts may be murky, but the situation itself is riddled with hints that favor certain interpretations.

Seminarians in the Pakistani capital, Islamabad, who were associated with the city's notorious Red Mosque, site of a recent gun battles and a military siege, were scouring the town in search of redoubts of "loose morals."

After weeks of free rein in the city attacking fellow Pakistanis, the squads of self-appointed enforcers of strict Shariah, consisting of armed male and female students, raised the stakes, and selected a foreign target.

On June 23, the seminarians entered a Chinese-run health care center, which is often a euphemism for sex parlor, and kidnapped seven Chinese people, including five females whom they believed to be prostitutes.


Loss of face for China - there are no Chinese prostitutes!


Within Pakistan, and indeed much more widely among people who have followed these events closely, this incident, along with the killing two weeks later of three Chinese people in the western Pakistani city of Peshawar, is believed by many South Asian diplomats to have precipitated the decision by President Pervez Musharraf to lay siege to the mosque, mounting a rare, direct confrontation with the forces of radical Islam in his country.

Alarmed by the attacks on their citizens, and on the sensitive question of public perception of these events, Chinese leaders are widely reported by these diplomats to have put strong pressure on Musharraf to take action. And China being an increasingly important ally, militarily and economically, for Pakistan, that is exactly what Musharraf did.

This understanding of events may be common elsewhere, but it has gone all but unheard of here in China. There has been scarcely any mention of a possible role of the anti-Chinese attacks in the Pakistani government's decision to take on the radicals at the Red Mosque, and none at all in the Chinese media.

Moreover, almost no one in the press has printed, even speculatively, what many Chinese themselves presume to be the truth of this matter, that the women kidnapped and later released in Islamabad were sex workers.

After all, there are important myths to protect: One of them is the essential goodness of the Chinese people, and the other, that China does not interfere in other countries' internal affairs.

Chinese citizens and Chinese interests are fanning out around the globe at a rate that is unequaled in this country's long history. Wherever they land the Chinese are very often reproducing a Chinese way of life, as Americans did in the postwar era over half a century ago.

As with overseas Americans - the "Ugly American" became a cliché in Asia - among the Chinese, naturally enough, there is good and bad. Along with fresh injections of capital and ingenuity and China's famous entrepreneurial bustle, the Chinese also often bring an insular clannishness, a driven style of management, an unblushing attitude toward corruption, and as the case in Pakistan suggests, an acceptance of things like brothels, which are common in China but in many other societies are seen as undesirable or are illegal.


Cognitive dissonance is as common as dirt. Hypocrisy is stock in trade. I deal with this sort of thing every single day.


Beyond the very real issue of the problems such things might cause abroad, there is an issue of growing importance in China itself, one of information and candor and an ability to accept criticism, or more to the point where the events of Pakistan are concerned, to promote and accept self-criticism.

In online discussions of the massage parlor kidnappings, Chinese who mentioned the possibility that the abductees were prostitutes were quickly denounced. Others who had been fed sanitized accounts of the incident demanded military action.


I've dealt with this before, too. Utterly deranged nationalism, unfounded by any sort of facts. Usually, nationalism rests upon a foundation of good deeds or other...in China, it's just because we are Chinese and we deserve everything, and we don't need to do anything to get it, because we are Chinese.


Why does any of this matter? Because as the Chinese presence in countries around the world grows and as the country's overseas interests deepen, nationalistic reasoning like this, fed by skewed and censored news accounts - filled with conspiring foreigners and innocent Chinese - is likely to grow.
Chinese are always innocent. Those pesky foreigners find all sorts of ways to screw things up...wreckers, all of them. It's sort of like Bush Derangement Syndrome.
During the negotiations for the release of the "health center" workers, the Red Mosque seminarians insisted at one point that the masseuses appear on television and make an apology. According to the newspaper, Chinese diplomats strongly rejected this, arguing that it would cause a "loss of face" for the country.
Yup. Better to kill hundreds of people.
Another man wrote, "Hell! Prostitution in an Islamic country. Isn't that looking for trouble?"


Indeed, my friend. There are a few sane voices out there.
Posted by: gromky || 07/13/2007 02:36 || Comments || Link || E-Mail|| [10798 views] Top|| File under: Taliban
72 students buried in H-11 graveyard under strict security
The bodies of 72 students killed in the security forces operation against Lal Masjid militants were temporarily buried in the first phase here at the H-11 graveyard on Thursday. The burial process, which started on Wednesday night, was completed on Thursday afternoon.

Islamabad Chief Commissioner Khalid Pervez told Daily Times that finger prints and photographs of the students, buried in H-11 graveyard had been taken, which would help in identification and handing the bodies over to their heirs on claim.

Pervez said that samples of bodies for DNA tests had also been taken. He said that the coffins and graves had been marked with numbers to facilitate the identification.

Pervez said that there might be six girl students among those buried in H-11 graveyard. A Capital Development Authority (CDA) official said that most of the coffins were carrying the bodies of students under 18. He said that the bodies were being moved to the graveyard after postmortem at various hospitals of the city.

To a question the CDA official said that he was unable to tell the number of girl students as the bodies were in the coffins. However, he said that most of the bodies were beyond recognition. He said that more bodies would be brought to this graveyard. He showed eight more graves, which were being dug out, as more bodies were expected. He said that sizes of graves showed that they were meant for burial of young students.

He said that over 80 more slabs had been brought to cover the graves being dug out, which indicated that a number of more bodies were likely to be brought there. "It is expected that the second phase of burial would start Thursday night," he said. The Daily Times has learnt that some of the coffins were seemingly carrying more that one body. A senior official of the CDA said those killed in the operation would be buried in the same graveyard, as the other graveyards were not having the capacity for more graves.

Muhammad Khan, who was searching for his brother (14-year-old student at Lal Masjid), said that the government was not showing the bodies to families of the students.
Posted by: Fred || 07/13/2007 00:00 || Comments || Link || E-Mail|| [10793 views] Top|| File under: Taliban
Headless corpse of 'US spy' found in N Waziristan
A headless body was found on Thursday in the Spin Wam area of North Waziristan Agency, said officials. The officials said a letter found close to the body from Taliban stated that this was the body of Afghan national Abdul Qayyum, who used to spy on mujahideen for Americans and was punished for it. The letter said anyone spying for Americans would meet the same fate. Target killing has recently reemerged following the fast changing situation in Afghanistan and Pakistan. It was halted after the North Waziristan peace pact was signed as it was one of the conditions of the peace agreement that there would be no target killings including beheading of people.
Posted by: Fred || 07/13/2007 00:00 || Comments || Link || E-Mail|| [10793 views] Top|| File under: Taliban
FC check post attacked in Bara
BARA: Unknown insurgent attacked a Frontier Constabulary (FC) check post with rockets on Thursday. According to a private TV channel, the miscreants fired 17 rockets at the post, but they landed in an open area and caused no damage. FC personnel retaliated by firing rockets at the insurgent who fled the area.
Posted by: Fred || 07/13/2007 00:00 || Comments || Link || E-Mail|| [10794 views] Top|| File under: Taliban
7 including 3 cops killed in NWFP attacks, blasts
Seven people including three policemen were killed and several others injured in two suicide attacks, two blasts and a rocket attack in three tribal regions and Swat district in the NWFP on Thursday. Officials say the terrorism incidents may be in reaction to the military operation against the Lal Masjid militants.

Tribal areas security chief Arbab Arif said that North Waziristan political agent Pirzada Khan escaped unhurt in a suicide attack at his office in Miranshah. However, two government employees were killed and another three including pro-Taliban cleric Maulvi Gul Rehman were injured in the attack.

The attack on the political agent is the first of its kind since September last year when pro-Taliban militants signed a peace deal with the government. The agreement, however, appears to be failing following the security forces' return to the checkposts abandoned after the agreement. Locals said that the security forces were taking positions at hilltops overlooking Miranshah bazaar and nearby villages, prompting a strong-worded warning from the militants who have set a July 15 "deadline for withdrawal of security forces from all checkposts".

The Taliban have, however, denied involvement in the suicide attack on the North Waziristan political agent. "We are not involved in this attack and please do not malign us," Taliban spokesman Abdullah Farhad was quoted as saying to local reporters in Miranshah.

In Swat, a suicide bomber killed three policemen – Sub-Inspector Taj Maluk and constables Riaz and Islam Gul – by detonating the explosives wrapped around his waist. The suicide attack came moments after a military convoy passed through the area, police officer Abdur Rashid Khan told Daily Times. "It was a very powerful explosion which destroyed the bridge. The bomber(s) must have aimed for the army convoy," he said, adding that it was not clear how many bombers were riding in the Suzuki car used in the attack.

Meanwhile, a roadside bomb exploded in the Hazara area of Swat's Kabal tehsil, but no one was hurt in the incident. Another bomb exploded in Khyber Agency, damaging a building. The police have arrested the building's watchman for investigation. Also, unidentified militants fired 17 rockets at the Scouts Fort near Khar bazaar in Bajaur Agency early on Thursday morning, wounding eight Levies personnel. The militants fled after the security forces returned fire. In another incident, militants hit a Khar Scouts vehicle by exploding a timed device planted on the roadside. No one was hurt.

Meanwhile, three Taliban who were killed in the Lal Masjid operation were buried in their ancestral graveyard in the Nawagai area of Bajaur on Thursday.
Posted by: Fred || 07/13/2007 00:00 || Comments || Link || E-Mail|| [10797 views] Top|| File under: Taliban
Iraq
US Forces Rescue Kidnapped Newspaper Editor
Hibhib, July 13, (VOI)- U.S. forces freed a department director at the al-Taakhi (solidarity) newspaper during an airdrop operation on a gunmen's hideout, believed to be of al-Qaeda group, in Hibhib district, a source in the Iraqi newspaper said on Friday.

"Sarmad Abdul Jabbar was kidnapped on Thursday afternoon in Hibhib district while driving back from Arbil to his home in al-Husayniyah region when a fake checkpoint of gunmen stopped him and took him to unknown place," the source, who spoke on condition of anonymity, told the independent news agency Voices of Iraq (VOI).

The source said that "Abdul Jabbar told him that he was placed in a house with some other captives and subjected to different kinds of torture and their kidnappers were waiting for orders to kill them." The source said that the captive did not specify the number of the abductors.

Al-Taakhi is an Iraqi daily founded in 1967. Dr. Bdrakhan al-Sindi is the editor-in -chief and it is the official newspaper of the Democratic Party of Kurdistan (DPK).

Hibhib is located in Diala province, 57 km northeast of Baghdad.

Posted by: Glenmore || 07/13/2007 18:07 || Comments || Link || E-Mail|| [10793 views] Top|| File under:
U.S. forces kill 6 Iraqi police
And it seems to have been both on purpose and appropriate.



BAGHDAD - U.S. forces battled Iraqi police and gunmen Friday, killing six policemen, after an American raid to capture an Iraqi police lieutenant accused of leading a cell of Shiite militiamen, the military said. Seven gunmen also died in the fight.

The U.S. troops captured the lieutenant in a pre-dawn raid in Baghdad, but the soldiers came under "heavy and accurate fire" from a nearby Iraqi police checkpoint, as well as intense firing from rooftops and a church, the military said in a statement.

During the battle, U.S. warplanes struck in front of the police position, without hitting it directly, "to prevent further escalation" of the battle, it said. There were no casualties among the U.S. troops, but seven gunmen and six of the policemen firing on the Americans were killed, the statement said.

The captured lieutenant was a "high-ranking" leader of a cell suspected of helping coordinate Iranian support for Shiite extremists in Iraq as well as carrying out roadside bombings against mortar attacks on U.S. and Iraqi forces, the military said. The lieutenant is believed to be linked to the Quds Force, a branch of Iran's elite Revolutionary Guards, it said.

Iraqi police officials had no immediate comment on the clash.

The U.S. military accuses the Quds Force of organizing Shiite militants into so-called "special groups" and arming them with weapons and explosives — including a particularly deadly form of roadside bombs called explosively formed penetrators. Tehran denies the claims.

The Iraqi police are believed to be widely infiltrated by Shiite militiamen blamed for sectarian killings, creating a deep mistrust of the force among the Sunni Arab minority. Purging the force of a militia presence is one of the political benchmarks sought by Washington, though the Bush administration said in its assessment released Thursday that progress on purging the security forces is "unsatisfactory."
Posted by: Glenmore || 07/13/2007 08:04 || Comments || Link || E-Mail|| [10793 views] Top|| File under: Mahdi Army
Hugh Hewett interviews Michael Yon: Surge working
A taste. Go read the whole thing. Hattip Instapundit.



HH: Now Michael Yon, a lot of people don't know the significance of Baquba. And so can you explain what peace in Baquba means for the larger war effort?

MY: Well, it's huge, because al Qaeda had claimed Baquba as their capitol, their worldwide capitol. And you might recall one of the things that kind of upsets people about my reporting is I said Iraq was in a civil war, and I said that way back in February of 2005, and I continue to do so. But when I first wrote that, I was in Baquba, in 2005, and I spent two or three months here. And it was just total…you could see it, and you could see al Qaeda was trying to foment that civil war, because that's their underlying strategy, is to do that. And so getting, fracturing al Qaeda here, and al Qaeda alienating so many Iraqis, it's helping us to put a damper on the civil war.

HH: Now yesterday, Harry Reid said on the floor of the Senate that the surge has failed. Do you think there's any factual basis for making that assertion, Michael Yon, from what you've seen in Iraq over the last many months?

MY: He's wrong, he's wrong. It has absolutely not failed, and in fact, I'm finally willing to say it in public. I feel like it's starting to succeed. And you know, I'm kind of stretching a little bit, because we haven't gone too far into it, but I can see it from my travels around, for instance, in Anbar and out here in Diyala Province as well. Baghdad's still very problematic. But there's other areas where you can clearly see that there is a positive effect. And the first and foremost thing we have to do is knock down al Qaeda. And with them alienating so many Iraqis, I mean, they're almost doing it for us. I mean, yeah, it takes military might to finally like wipe them out of Baquba, but it's working. I mean, I sense that the surge is working. Reid is just wrong.
Posted by: trailing wife || 07/13/2007 04:38 || Comments || Link || E-Mail|| [10797 views] Top|| File under: Iraqi Insurgency
Bad boyz responsible for kdnapping three U.S. troops nabbed
In the central Shiite shrine city of Karabala, armed men gunned down four members of a family, a police officer said, adding that two more people were wounded when gunmen riddled the car with bullets.

Meanwhile, the US military said it had captured two Al Qaeda militants suspected of involvement in the kidnapping of three American soldiers in May. Troops captured the pair in an air and ground assault south of Baghdad on Wednesday in the Sunni town of Jurf Al Sakhr. One soldier's body was found floating in the Euphrates River a few days after the kidnapping, but the military is still searching the other two soldiers.

Separately, a pre-dawn US air strike killed five militants trying to plant a roadside bomb in the central city of Diwaniyah, the military said. A local police officer also reported clashes between Mahdi Army militants and US forces in the city in which three militants were killed. Since last year Diwaniyah, a flashpoint for rival Shiite factions battling for supremacy in the region, has regularly witnessed severe clashes between Shiite militiamen and US and Iraqi security forces.
Posted by: Fred || 07/13/2007 00:00 || Comments || Link || E-Mail|| [10793 views] Top|| File under: Iraqi Insurgency
U.S. troops fight it out with Mahdi Army, 29 dead include 2 Reuters guys
A fierce battle between US troops and Shiite militants killed 29 people in Baghdad including two Iraqis working for foreign media, while another four people died elsewhere, officials said. The fighting broke out early in the day after a barrage of mortar shells slammed into the eastern Al Amin neighbourhood of Baghdad, security officials said, adding that shortly afterwards the US forces clashed with Mahdi Army militants. Baghdad hospitals medics said they had received 13 bodies from the battle, while security officials said the toll could be higher.

An Iraqi photographer and his driver working for Reuters were among the dead, witnesses and the company said. They were killed when a rocket or shell hit a minibus carrying wounded Iraqis from the neighbourhood, which they were filming. Witnesses claimed a US helicopter had fired the missile, although a Reuters statement said that a mortar shell by militants might be the cause.
Posted by: Fred || 07/13/2007 00:00 || Comments || Link || E-Mail|| [10797 views] Top|| File under: Mahdi Army
Suicide bomber kills 7 at Iraqi wedding
Seven guests celebrating the wedding of an Iraqi policeman were killed on Thursday by a suicide bomber in the northern town of Tal Afar, police said. The bomber tried to force his way into the party and detonated a suicide vest when some of the guests blocked his path, police said. Four people were wounded in the attack. It was not clear how many casualties, if any, were police, or if the bride or groom were among those hurt.
Posted by: Fred || 07/13/2007 00:00 || Comments || Link || E-Mail|| [10793 views] Top|| File under: Iraqi Insurgency
Israel-Palestine-Jordan
IDF sergeant killed in Gaza
For the first time since November, an IDF soldier was killed in action in the Gaza Strip on Thursday, during a hunt for weapons and terrorists. He was identified as St.-Sgt. Arbel Reich, 21, of the Givati Brigade's Reconnaissance Battalion. He will be laid to rest at 11 a.m. on Friday in the Misgav Cemetery in the Galilee. Two other soldiers were lightly wounded during the operation and were evacuated to the Soroka Medical Center in Beersheba. The IDF has killed more than 30 terrorists inside Gaza over the past month.

Later on Thursday, the IDF thwarted a suicide bombing when troops killed a Palestinian who was wearing an explosives belt and had opened fire at a military roadblock near Tulkarm in Samaria.

In the Gaza operation, some 10 tanks, two bulldozers and dozens of soldiers backed by helicopters moved before dawn about a kilometer into agricultural fields near the Bureij refugee camp. An Islamic Jihad cell was spotted and an IAF aircraft fired a missile, killing five terrorists. Hamas said its gunmen then detonated two large mines next to the soldiers, killing Reich and wounding the two others.

Reich, who is survived by his parents and two sisters, was the first IDF soldier to be killed in action in Gaza since St.-Sgt. Kiril Golenshin, 21, from the elite Oketz canine unit, was killed in a firefight on November 1 in Beit Hanun, in the Strip's north.

During Thursday's operation, Islamic Jihad fired a Kassam rocket that hit near Sderot without causing any injuries. Soldiers interrogated dozens of Palestinians during the operation in search of wanted terrorist suspects.
Posted by: Fred || 07/13/2007 00:00 || Comments || Link || E-Mail|| [10794 views] Top|| File under: Hamas
Man convicted of assisting terrorist
The Tel Aviv district Court on Thursday convicted Ashraf Keisi, a 28-year-old Israeli Arab from Baka al-Gharbiya of five counts of murder and dozens of attempted murders for his part in a suicide attack at a Tel Aviv club, the "Stage", in February 2005, which killed five people and injured fifty more.

Keisi was arrested a day after the attack, admitting in his interrogation that he had driven the bomber. Keisi also admitted to having been in contact with Abu Saada, an Islamic Jihad operative from Tulkarm, and other terrorists, who wished to take advantage of the freedom of movement afforded him by his Israeli identity card.

Keisi was convicted not only of driving the suicide bomber to the club but of helping the terrorists select the target to be attacked. He was also pronounced guilty of assisting an enemy in wartime and supporting a terror organization. Keisi's conviction was based on the confession he gave to the Shin Bet (Israel Security Agency). "There is no dispute over the fact that he drove the terrorist and even assisted in choosing the site," the judges wrote in the ruling. "Not only did he not thwart the attack, as he easily could have done, but he associated with [terrorists] ... and had a significant part in the attack."

Apparently, in one of their meetings, Abu Saada told Keisi that Islamic Jihad intended to carry out a suicide attack in Israel and wanted him to provide the transportation. According to the indictment, Keisi advised the attackers against choosing Netanya, allegedly claiming that due to the city's chilly climate people preferred to congregate indoors - and relatively out of reach. Keisi refused to help the bomber carry out the attack in Hadera, his hometown, recommending instead Tel Aviv's beachfront promenade.
Posted by: Fred || 07/13/2007 00:00 || Comments || Link || E-Mail|| [10793 views] Top|| File under: Islamic Jihad
Troops kill gunman with explosives belt
A Palestinian gunman opened fire toward an IDF checkpoint near the settlements of Shovei Shomron and Einav, east of Tulkarm, Thursday afternoon and was killed by troops who returned fire. The terrorist, armed with an AK-47 assault rifle, had approached the roadblock in a Subaru vehicle and was wearing an explosives belt, according to the IDF. Sappers were called to the scene to diffuse the bomb. There were no casualties among the troops.
Posted by: Fred || 07/13/2007 00:00 || Comments || Link || E-Mail|| [10797 views] Top|| File under: al-Aqsa Martyrs
Southeast Asia
Two killed as terrorists wreak havoc on southern Thai economy
An assistant village headman and a local villager were shot dead in Narathiwat, while the long-standing unrest has affected fruit growers in this southern border province.

A local assistant village headman, Nimeng Tuenchampakorm, was fatally shot in Rangae district, as he and his wife were traveling to tap rubber early Friday morning. The gunman opened fire at Mr. Nimeng, who died at the scene. His wife, as his passenger on the motorcycle, was unscathed.

In another incident, a villager was killed by an unknown number of gunmen. Tuankareeya Pute was attacked in front of his house in Rangae district. In their preliminary investigations, the police believe that the two attacks are linked to the unrest in this troubled region.

According to a news report, fruit growers in Narathiwat's 13 districts have been affected by the violence in the area, because traders no longer visit their orchards to buy fruit. Fruit growers must carry their produce, such as durians, mangosteens, and rambutans, to sell along main roads.

Grower Sulaimal Ahama said he and his compatriots in Narathiwat have suffered losses because traders are not confident in their safety and simply don't come out to buy their produce any more. Producers must transport their fruit from their villages to sell at the roadside at reduced prices. Their sales have dropped from previous averages of Bt10,000 a day to only 500 baht a day now.
Posted by: ryuge || 07/13/2007 08:46 || Comments || Link || E-Mail|| [10794 views] Top|| File under: Thai Insurgency
Syria-Lebanon-Iran
Army bombards terrorist position in North Lebanon
The Lebanese army launched a massive barrage of bombs in what appeared to be the start of a final showdown with the Fatah al-Islam terrorists on Thursday, in the northern Nahr al-Bared Palestinian refugee camp. "Today's bombardment is a first step in the final battle against the terrorist group whose fighters have refused to surrender to the army," an army officer at the scene said. But the military command denied reports that the shelling was part of a final assault on Fatah al-Islam terrorists.The heavy artillery barrage, which started at dawn Thursday, came hours after some 200 residents were evacuated from Nahr al-Bared. About 140 Palestinian militants, not connected to Fatah al-Islam, were evacuated by military trucks to a Lebanese army barracks, a Palestine Liberation Organization (PLO) source said.

Keyboard. Forehead. Some assembly required.

The army said two soldiers were killed Thursday. That brought the overall death toll to 176, including 88 soldiers and at least 68 Islamists since the fighting erupted May 20 when the Islamists, who are of different Arab nationalities, launched a string of attacks on Lebanese soldiers, killing 27 of them around the camp and in nearby Tripoli, according to the military.

In a statement denying reports that it had announced a final assault, the army said that "the ongoing military operatios are still in the context of tightening the noose on the gunmen to force them to surrender."

Clouds of thick black smoke billowed over Nahr al-Bared on Thursday as artillery shells slammed Fatah al-Islam positions in the old sector of the camp at a rate of 15 rounds per minute, Future television reported. The Voice of Lebanon radio station said Thursday that some 3,000 Lebanese army troops were believed to have taken part in the imminent crackdown on Fatah al-Islam terrorists holed up in the "old camp" on the southern tip of Nahr al-Bared. The daily An Nahar on Thursday, however, said the zero hour for the military showdown was not expected to be announced before the weekend. It said the army may not storm the camp outright but seize some strategic positions gradually and over time.

Before the evacuation started, some 400 people were estimated to be living in the camp's old sector compared to the shantytown's original population of about 30,000 before the confrontation broke out May 20. An Nahar said 11 evacuees were arrested after being debriefed by the army at a nearby garrison.

The paper said that the last batch that was intended to flee the camp Wednesday evening comprised of a number of the wives of Fatah al-Islam fighters and well as other family members. According to information obtained by An Nahar, it said the militants at the last minute refused to allow the batch to leave the camp.

On Wednesday, the eve of the anniversary of the start of last year's Israel-Hizbullah war, Prime Minister Fouad Saniora called for the army to "put a final end" to the Fatah al-Islam "terrorists," in an apparent green light to storm the camp. A Palestinian official said the evacuation from the seafront camp near northern Lebanon's port city of Tripoli would "allow the Lebanese army to operate more freely, and without putting civilians at risk."
Posted by: Fred || 07/13/2007 00:00 || Comments || Link || E-Mail|| [10793 views] Top|| File under: Fatah al-Islam
People flee Lebanon camp ahead of expected final assault
Up to 150 people from the Nahr al-Bared Palestinian refugee camp in north Lebanon fled on 11 July, according to the International Committee of the Red Cross (ICRC). Witnesses said the army was preparing a final assault on the Fatah al-Islam militants holed up inside.



Between 140 and 150 people, mostly men with weapons and a military bearing, had left the camp during a lull in fighting early in the day. Dr Abdel Aziz said fewer than a dozen of today's evacuees had arrived in Beddawi, with the remainder taken by the army to one of its nearby bases.

ICRC spokeswoman Virginia de la Guardia said between 140 and 150 people, mostly men, had left the camp during a lull in fighting early in the day. By afternoon, the army had resumed heavy bombardment of positions suspected to be held by the al-Qaeda-inspired Islamist militants. Dr Abdel Aziz of the Safad hospital in Beddawi camp, 10km from Nahr al-Bared and home to most of those displaced by the conflict, said fewer than a dozen of today's evacuees had arrived in Beddawi, with the remainder taken by the army to one of its nearby bases.

Abu Imad, of the Palestinian Popular Committee, spoke to IRIN from inside the Nahr al-Bared today. He estimated as many as 1,500 people still remained in the camp, many of them women and children. Previous estimates had put the number of civilians remaining at 400. There are no official figures of the numbers remaining. "There are people leaving now, as yesterday the army hit five underground shelters. No civilians were killed but they are worried the army is going to destroy the whole camp now," said Abu Imad.
Posted by: Fred || 07/13/2007 00:00 || Comments || Link || E-Mail|| [10794 views] Top|| File under: Fatah al-Islam
Return to Rantapalooza
Rantapalooza returns Saturday August 4, halfway between DC and Baltimore!

Attendees include Fred, myself, and a special featured celebrity guest bon vivant and family, direct from the Queen City. This 'Palooza will be an evening affair and our carbon offsets will be quite costly as the venue is NOT serviced by any mass transport (though it *is* fairly convenient to BWI airport).

We look forward to meeting lots of Rantburgians. As always, please email me for location and directions, or leave a note in comments and I'll get back to ya.
Posted by: Seafarious || 07/13/2007 00:00 || Comments || Link || E-Mail|| [10795 views] Top|| File under:
Who's in the News
34
[untagged]
13
Taliban
7
Global Jihad
7
Iraqi Insurgency
3
Islamic Courts
3
Govt of Iran
2
Mahdi Army
2
Fatah al-Islam
2
Hezbollah
2
TNSM
2
Muttahida Majlis-e-Amal
1
Islamic Jihad
1
Govt of Syria
1
al-Qaeda in North Africa
1
Palestinian Authority
1
Hizb-i-Islami-Hekmatyar
1
al-Qaeda in Britain
1
al-Aqsa Martyrs
1
Hamas
1
Thai Insurgency
Bookmark
E-Mail Me
The Classics
The O Club
Rantburg Store
The Bloids
The Never-ending Story
Thugburg
Gulf War I
The Way We Were
Bio
Merry-Go-Blog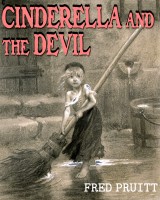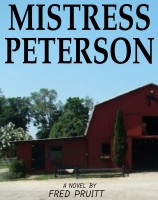 On Sale now!


A multi-volume chronology and reference guide set detailing three years of the Mexican Drug War between 2010 and 2012.

Rantburg.com and borderlandbeat.com correspondent and author Chris Covert presents his first non-fiction work detailing the drug and gang related violence in Mexico.

Chris gives us Mexican press dispatches of drug and gang war violence over three years, presented in a multi volume set intended to chronicle the death, violence and mayhem which has dominated Mexico for six years.
Click here for more information


Meet the Mods
In no particular order...


Steve White
Seafarious
tu3031
badanov
sherry
ryuge
GolfBravoUSMC
Bright Pebbles
trailing wife
Gloria
Fred
Besoeker
Glenmore
Frank G
3dc
Skidmark



Better than the average link...



Rantburg was assembled from recycled algorithms in the United States of America. No trees were destroyed in the production of this weblog. We did hurt some, though. Sorry.
3.236.65.63

Help keep the Burg running! Paypal: