I always hate to ask...
Rolled over again, because the Rantburg coffers are not yet full.
It's been a full year sine the last time I asked for money.I have to now and then, since we don't have any advertising on the site. You can use your ad blocker all you want, you should never see a popover that you have to figure how to dump, and you're never told you've used up your number of views allowed.

Last year's bleg bought our nifty new server that crashed when I was in the hospital with COVID and no way to fix it. I didn't have the strength to turn over in bed, much less holler at Comcast. Hardware donations helped make it even niftier (Thank you, Roger!) I also bought a nifty machine that'll clone a drive in not too many seconds flat -- minutes, anyway. I haven't been buying much in the way of strong drink, since COVID hosed my taste buds, and I haven't made any trips of note.

The old server's sitting by my desk and making two backups of the database a day. The Burg is still around when most of its old blogroll have been forgotten. Another year and the Burg itself will be old enough to buy strong drink.

For the immediate future, we'll watch as Afghanistan reverts to type, al-Qaeda miraculously rises from the ashes, the Medes and the Persians try to act like a world power, the Turks try to act like an imperial power, ISIS spreads in Africa, and Europe tries to figure how to handle the Moslem colonies infesting her. In our own country we have to worry about a Marxist fifth column that we're too squeamish to destroy, not to mention the usual crop of petty crooks, gangsters, and operators in our government..

Since we still have a reason to go on, I guess we'll go on to the end -- the end of me, at least. I ain't gettin' any younger, but as long as I can keep getting older I'll be here, scouring the news and occasionally blegging.
Posted by: Fred || 07/09/2021 00:00 || Comments || Link || E-Mail|| [644 views] Top|| File under:
-Lurid Crime Tales-
A Portland man who was shooting up a neighborhood was crept up from behind and bashed on the head before being hogtied and turned over to police
[PUBLISH.TWITTER]

A Portland man, identified as John Dickson, is being hailed a hero after he disarmed and hogtied a gunman who fired 29 shots at an apartment complex. during an apparent rampage.

Suspect Luke Stolarzyk (32) fired nearly 30 rounds at an apartment complex in Multnomah Village on the morning of June 29 after allegedly getting into a heated argument with a neighbor over a barking dog, Pamplin Media reported.

Stolarzyk abruptly left the argument then returned with an AR-15. He has been accused of firing at random toward a row of apartments, court documents show.

While Stolarzyk fired his AR-15 at the apartments, Dickson crept up behind the suspect and bashed him with a stick. He wrestled the gun away from Stolarzyk and punched the suspect until he was knocked unconscious. Dickson narrowly avoided being shot in the process, the affidavit alleges.

Responding officers with the Portland Police Bureau found "several people standing around the defendant, who was hogtied and had been beaten up."

Police say they recovered an AR-15 and found 29 shell casings at the scene. They also saw bullet strikes in multiple cars as well as apartments and found a handgun in Stolarzyk's apartment, Fox News reported.

Surveillance video captured the incident. It shows Stolarzyk firing his gun towards a man fleeing through the apartment complex parking lot.

Responding officers took Stolarzyk to a hospital and charged him with multiple counts of unlawful use of a weapon, criminal mischief and discharging a firearm, according to PPB. Portland Police Bureau Lt. Greg Pashley confirmed that although shots hit apartment buildings and cars, nobody was injured in the shooting.

Stolarzyk was booked into the Multnomah County Jail on multiple charges, including: attempted second-degree murder and nine counts of reckless endangerment, after PPB filed additional charges on Monday. Stolarzyk's bond has been set at $250,000.
Posted by: Fred || 07/09/2021 00:00 || Comments || Link || E-Mail|| [332 views] Top|| File under:
$1.19 billion worth of marijuana seized in massive drug bust in California
[CBSNEWS] Authorities in Southern

Caliphornia, an impregnable bastion of the Democratic Party,

have seized more than 16 tons of

marijuana

worth an estimated $1.19 billion,

Los Angeles County Sheriff's Department

officials said Wednesday. The 10-day sting is the largest eradication of illegal marijuana cultivations in the history of the department.

The operation, which began on June 8, resulted in 22 felony arrests, 109 misdemeanor arrests, and 19 arrests from water theft enforcement teams, officials said. More than 200 locations were served with

search warrants

. Nearly 375,000 marijuana plants and 33,480 pounds of harvested marijuana were seized, along with 65 vehicles, 180 animals and $28,000.

Officials say they believe international

cartels

are behind the illegal large-scale marijuana farms.


Posted by: Fred || 07/09/2021 00:00 || Comments || Link || E-Mail|| [259 views] Top|| File under: Narcos
Afghanistan
Over 120 Taliban militants killed in recent battles in Afghanistan
[AlAhram] The Taliban
...Arabic for students...


bad boy

group has not made comments on the reports so far. Details about possible casualties on the side of the security forces were unclear

More than 120 Talibs were killed and over 50 others

maimed

as Afghan government security forces continued

festivities

in the countryside to prevent the

turbans

from advancing, according to multiple sources on Thursday.
Early on Thursday, five

turbans

were killed and three others

maimed

in a security forces' ambush on the outskirts of Kunduz city, capital of northern Kunduz province, Esmatullah Muradi, a provincial government

front man

told Xinhua.

The

turbans

tried to assault police security forces in the area.

While the US and NATO


...the North Atlantic Treaty Organization. A collection of multinational and multilingual and multicultural armed forces, all of differing capabilities, working toward a common goal by pulling in different directions...


troops have been leaving the country, violence in the country is on the rise.

In neighboring Takhar province, a Taliban shadow intelligence chief, Ahmadullah for Takhar Thursday morning died of wounds inflicted during a recent battle with security forces in suburban Farkhar district, Abdul Khalil Asir from the provincial police told Xinhua.

In the western Nimroz province, five Talibs were killed and three Taliban, including Gul Nabi, a Taliban shadow district chief for Dilaram district, were

maimed

after Afghan Air Force targeted a Taliban vehicle in Dilaram, army's 215th Maiwand Corps confirmed in a statement.

A Taliban vehicle, two cycle of violence
s and two AK-47 guns were also destroyed.

Forty-three Taliban were killed and 23 others

maimed

during military operations and Afghan air force-led multiple Arclight airstrike
...KABOOM!...
s in suburban districts of Marja, Garmser, Nahri Sarraj and on the outskirts of Lashkar Gah city, capital of southern Helmand


...an Afghan province populated mostly by Pashtuns, adjacent to Injun country in Pak Balochistan...


province on Wednesday, the army corps said, adding 13

bad boy

s' motorbikes and handful weapons and ammunition were also desorbed.

The province is notorious for militancy and opium poppy cultivation.

In western Badghis province, at least 69 Talibs were killed and 23 others

maimed

after

Afghan cops

evicted

turbans

from the

quiet provincial capital

, Qala-e-Naw city, on Wednesday, the country's Defense Ministry confirmed earlier in the day.

Heavily-armed Talibs stormed and briefly took control of the city on Wednesday before the

Afghan cops

launched a counter-offensive.

The ANDSF also seized some

bad boy

s' weapons and ammunition, the ministry said in a statement.

"Reinforcement was dispatched and more Afghan National Army commandos arrived in Qala-e-Naw Wednesday night. The security forces' counter-attack is in full swing now and the situation in the city is getting better," the statement said.

Sporadic

festivities

and fighting continued in Qala-e-Naw during Thursday, according to sources.

On Wednesday, Afghan warplanes also destroyed a fast-moving Taliban suicide

boom-mobile

outside Qala-e-Naw city. The Taliban tried to detonate the massive

boom-mobile

ing near a defense line of Afghan soldiers.

The Taliban

bad boy

group has not made comments on the reports so far. Details about possible casualties on the side of the security forces were unclear.

The Afghan provinces have been the scene of heavy battles in recent weeks as Talibs continued their fighting against government security forces and captured about 100 suburban districts out of the country's 400 districts since the drawdown of US troops on May 1.
Posted by: trailing wife || 07/09/2021 00:00 || Comments || Link || E-Mail|| [214 views] Top|| File under: Taliban
Heavy Fighting Around Ghazni City Reported
[ToloNews] Local security sources in Ghazni province said that the Afghan National Security and Defense Forces (ANDSF) were engaged in a heavy firefight with Taliban

...Arabic for students...
bandidos

murderous Moslem

s after the group launched an attack last night on the Shahrak-e-Muhajirin area of the

bucolic provincial capital

Ghazni city.

According to the sources, the Taliban managed to infiltrate the area and raise their flag. However,


Caliphornia hasn't yet slid into the ocean, no matter how hard it's tried...


the security forces later began pushing back the Taliban fighters from the area.

Meanwhile,


...back at the chili cook-off, Chuck and Manuel's rivalry was entering a new and more dangerous phase...


in northern Afghanistan, a number of experts have raised deep concerns over the fragile security situation.

Referring to the recent evacuation of security forces from the districts, Abdul Latif Pedram, the head of the Afghanistan National Congress party, said that the withdrawal of security forces from some districts in the northern part of the country is linked to political and economic rivalries.

In southern Afghanistan, footage provided by the Afghan Ministry of Defense (MoD) shows the Taliban gathering bodies of slain fighters in Arghandab district of Kandahar after an air strike by the Afghan Air Force.

"107 Taliban fighters were killed in the past 24 hours as a result of operations by the Afghan National Security and Defense Forces in 12 provinces, and dozens more

maimed

, in other areas. The Taliban's attacks were repelled and our forces are now advancing toward the northeast," said Fawad Aman, deputy

front man

to the Ministry of Defense.

"If today the north is facing a problem, this can spread to the other provinces tomorrow," said Hessamuddin Taluqani, a resident in Takhar.

"There are a large number of forces in the districts and in the provinces, but there is no morale and motivation," said a civil society activist in Takhar, Zaman Khan.

"The north is along Russia's geopolitical border, it is also located on borders alongside China, additionally, there are the questions of political and economic interests in the north, major wars are sought in the north, there is also the issue of rivalry between America, China, Russia and India," said Abdul Latif Pedram, the head of National Congress party.

In the past two months, the security forces have evacuated 196 districts.


...out of a total of something like 437.
Posted by: trailing wife || 07/09/2021 00:00 || Comments || Link || E-Mail|| [284 views] Top|| File under: Taliban
Badghis: Attack on Qala-e-Naw Again Pushed Back
[ToloNews] Clashes between security forces and the Taliban
...Arabic for students...
began on Wednesday after the group attacked several parts of the city.



Afghan cops

on Thursday again pushed back a Taliban attack on Qala-e-Naw, the capital of Badghis province in western Afghanistan.

Clashes between security forces and the Taliban began on Wednesday after the group attacked several parts of the city.

Thursday morning the Taliban launched attacks close to the police HQ building, military base, and the National Directorate of Security


...the Afghan national intel agency...


(NDS) department in the city, the source said.

"The forces again responded to the Taliban's attack," said Shir Aqa Alokozai, adding that "the situation in Qala-e-Naw is under the control of the security forces."

Military commander Hasibullah Akhundzada said: "In the morning there were heavy

festivities

between the security forces and the enemy in Qala-e-Naw but now there are none, and the Taliban has fled after suffering casualties in those areas where they attacked."

Earlier on Thursday, Ziauddin Akazi, an MP from Badghis, said that the Taliban had resumed their attacks on the city, and he requested reinforcements from the government. He also raised concerns about the civilian situation in the city.

At least two

non-combatants were killed

and more than 60 others were

maimed

in the fighting over the past two days, according to the health officials.

Local officials said that several security officials had surrendered to the Taliban before the group launched attacks on the city.

Khawja Murad Murad, a security official, Abubaker Muradi, deputy head of the National Directorate of Security (NDS), Sarajuddin Payman, a commander of a security outpost, Omar Azimi, security officer of PD1, Nadir, a commander of an outpost of the police public protection unit, Khir Mohammad Arefi, a commander of a territorial army, and dozens of other security forces members surrendered to the Taliban without any clash, according to the officials.


Named and shamed — maybe it will work to slow the trend.

Khan Jan Zafar and Mohammad Farid Akhizai, two members of the provincial council, also surrendered to the Taliban, officials said.

However,


death is not the end. There remains the litigation over the estate...


the Ministry of Defense on Thursday morning issued a statement saying that "a large number of Afghan commandos have arrived on Wednesday night in Qala-e-Naw and clearing operations are ongoing."

The ministry also said that "at least 69 Taliban were killed, and 23 others were

maimed

during Wednesday's Arclight airstrike

...KABOOM!...
in several parts of Qala-e-Naw."

The Taliban has not commented on the attack on Qala-e-Naw.

In the meantime, local officials in Herat


...a venerable old Persian-speaking city in western Afghanistan, populated mostly by Tadjiks, which is why it's not as blood-soaked as areas controlled by Pashtuns...


province said that security forces retreated from Zenda Jan and Keshk-e-Kohna districts of the province last night.

Some parts of Pashtoon Zarghoon, Kohsan and Shindand districts of Herat also fell to the Taliban since last night, according to officials.
Posted by: trailing wife || 07/09/2021 00:00 || Comments || Link || E-Mail|| [64 views] Top|| File under: Taliban
Kabul: 70 Villages in Sarobi District Under Taliban Control
[ToloNews] Local officials in Kabul province's Sarobi district, east of Kabul city, on Thursday said that 70 villages out of 130 are under Taliban

...Arabic for students...
control.

Kabul governor Mohammad Yaqoub said that

forces of Evil

associated with Pakistain-based Lashkar-e-Taiba
...the Army of the Pure, an Ahl-e-Hadith terror organization founded by Hafiz Saeed. LeT masquerades behind the Jamaat-ud-Dawa facade within Pakistain and periodically blows things up and kills people in India. Despite the fact that it is banned, always an interesting concept in Pakistain, the organization remains an blatant tool and perhaps an arm of the ISI...
and other groups are playing a role in the fight in Sarobi.

Residents in Sarobi said that the Taliban has threatened to launch an attack on the Sarobi bazaar.

The Kabul governor said that besides Sarobi four other districts in Kabul province are under Taliban threat.

However,


a lie repeated often enough remains a lie...


Kabul's governor said that the security forces will not allow the Taliban to expand their activities.

Zahidullah, who owns a restaurant in Sarobi, said that the security situation in the area

has tanked

.

"The Taliban are trying to take over the ruby mines in Jagdalak district. They don't have the capacity to extract it, but we are trying to prevent their control of it," said Sarobi's district governor.

"The enemy is trying to impose an economic siege on Kabul, they want to put pressure on the economic arteries, therefore the enemy focuses on our transporation routes in the east," said Kabul governor Mohammad Yaqoub.

"There is fighting day and night, only the bazaar remains, some days ago they killed several secuity force members and took others hostage," said Zahidullah, a resident in Sarobi.

Kabul has 14 districts, five of which are under threat, according to Afghan security officials.
Posted by: trailing wife || 07/09/2021 00:00 || Comments || Link || E-Mail|| [123 views] Top|| File under: Taliban
Africa North
Libyan Army Attacked in Southern Libya
[LIBYAREVIEW] On Thursday, the General Command of the Libyan National Army (LNA) announced in a statement that

button men

have attacked its forces north of the Sokna area in al-Jufra.The attack against the 128th Brigade occurred on the night of 8 July, and the "terrorist gang

expeditiously departed at a goodly pace

after being faced with an appropriate response by the brigade," the statement read.

It explained that this was a "clear and deliberate provocation aimed at escalating the armed confrontation and obstructing the ceasefire. It is clear that the

Death Eater

takfiri

...an adherent of takfir wal hijra, an offshoot of Salafism that regards everybody who doesn't agree with them as apostates who most be killed...
s sought to involve the LNA in

festivities

in order to accuse it of obstructing the peace settlement, and of stalling the elections on December 24, which we and the Libyan people eagerly await."

The LNA's General Command affirmed its full commitment to the principles of the ceasefire agreement, and respect for local and international endeavours to bring peace to the country. It warned that it will respond to "any provocation" with force.

The statement concluded that the LNA's operations will continue to fight

Death Eater

terrorists, "until they are uprooted from Libya."
Posted by: Fred || 07/09/2021 00:00 || Comments || Link || E-Mail|| [70 views] Top|| File under: al-Qaeda in North Africa
India-Pakistan
Four youth martyred by Indian troops in occupied Kashmir
[NATION.PK] In Indian illegally occupied Jammu and Kashmir
...a disputed territory lying between India and Pakistain. After partition, the Paks grabbed half of it and call it Azad (Free) Kashmir. The remainder they refer to as "Indian Occupied Kashmir". They have fought four wars with India over it, the score currently 4-0 in New Delhi's favor. After 72 years of this nonsense, India cut the Gordian knot in 2019, removing the area's special status, breaking off Ladakh as a separate state, and allowing people from other areas to settle (or in the case of the Pandits, to resettle) there....
, four youth have been martyred by Indian troops in their recent acts of state terrorism


... any action taken by a non-Moslem state that constrains the violent impulses of Moslems or their allies ...


, today. During search operations, the Indian troops martyred two youth in a time span of 12 hours only, in districts of Kulgam and Pulwama respectively, on Thursday.

It is pertinent to note that internet services have been blocked in Pulwama and Kulgam districts of South Kashmir, following the incident.
Posted by: Fred || 07/09/2021 00:00 || Comments || Link || E-Mail|| [148 views] Top|| File under: Govt of Pakistain Proxies
Iraq
Arrests made over Ain al-Asad rocket attack: Iraqi military official
[Rudaw] Arrests have been made over a recent rocket attack on Anbar's

Ain al-Asad airbase

, a senior Iraqi military official said on Thursday night.

Investigations are ongoing into the attack on the airbase, as well as the drone attack on Erbil International Airport, Joint Operations Command spokesperson Major General Tahsin al-Khafaji told state media, saying a number of people have been arrested in relation to the Anbar attack.

"Evidence has been collected with a big security effort," he added.

Fourteen rockets were fired at Ain al-Asad on Wednesday. It was also hit by three rockets on 5 July.

"We have a lot of important, detailed information that will get us to those behind the attacks on Erbil, Baghad and Ain al-Asad base," Khafaji told Rudaw on Thursday night.

"Any security breach that happens in the Kurdistan Region or in Baghdad or in Ain al-Asad base or anywhere, a share of information is given to the Asayish and the forces in Kurdistan Region. We share info with the Kurdistan Regional Government and it's a very important part of our investigation process," he added.

An explosives-laden drone hit Erbil International Airport, which hosts US-led coalition troops, late on Tuesday, causing a fire at the site but no casualties or physical damage.

Attacks on Iraqi bases, especially those hosting US troops, have increased since the US assassinated top Iranian General Qasem Soleimani and PMF deputy commander Abu Mahdi al-Muhandis in Baghdad in January 2020.

There have been almost 30 attacks on or near bases in Iraq and Syria since the beginning of 2021, according to data collated by Rudaw English.

On Thursday, Erbil Governor Omed Khoshnaw called on the US-led coalition and the federal Iraqi government to protect Erbil's airspace following the rocket attack.
Posted by: trailing wife || 07/09/2021 00:43 || Comments || Link || E-Mail|| [86 views] Top|| File under:
Syria-Lebanon-Iran
245 ISIS arrested, 14 SDF killed in six months: SDF statement
[Rudaw] The

Syrian Democratic Forces

(SDF) made 245 arrests and lost fourteen of their fighters in operations against the Islamic State
...formerly ISIS or ISIL, depending on your preference. Before that they were al-Qaeda in Iraq, as shaped by Abu Musab Zarqawi. They're really very devout, committing every atrocity they can find in the Koran and inventing a few more. They fling Allah around with every other sentence, but to hear western pols talk they're not really Moslems....
group (ISIS) and Ottoman Turkish-backed Syrian militias in the first half of this year, the SDF announced on Wednesday.

"Thirty-four operations against

ISIS

[ISIS] were conducted during which 245 mercenaries were arrested and three mercenaries were killed during the

festivities

," the SDF stated.

They also uncovered a tunnel used by the

snuffies

and seized "a large quantity" of ammunition and explosives.

ISIS seized control of large swathes of Iraq and Syria in 2014. The last of its so-called caliphate was defeated in Syria in 2019, but the group remains a threat on both sides of the border. Many of the SDF's operations have been focused in the border areas where in late May they arrested 24 ISIS suspects across 53 locations.

The SDF also clashed repeatedly with Ottoman Turkish-backed forces, despite a ceasefire, during the first six months of this year.

"The Ottoman Turkish army and its mercenaries have bombed the

Ain Issa

countryside and

Tal Tamr

206 times and more than 10 ground attacks that were confronted by our forces," said the SDF. Fourteen of their fighters were killed in these

festivities

.

The Sick Man of Europe Turkey


...the occupiers of Greek Asia Minor...


and Syrian militias it backs have conducted three military campaigns in northern Syria since 2016 and now control Afrin, areas north of Aleppo, and pockets of territories in the northeast. In 2019, the US and Russia negotiated ceasefires between Turkey and the SDF and have conducted joint patrols with Ottoman Turkish troops to maintain the truce.
Posted by: trailing wife || 07/09/2021 00:43 || Comments || Link || E-Mail|| [107 views] Top|| File under: Islamic State
Who's in the News
52
[untagged]
5
Taliban
5
Commies
2
Hamas
2
Sublime Porte
2
Islamic State
2
Govt of Iran
1
Govt of Pakistan
1
Govt of Qatar (MB)
1
Govt of Syria
1
Narcos
1
Tin Hat Dictators, Presidents for Life,
1
Tin Hat Dictators, Presidents for Life, & Kleptocrats
1
al-Qaeda in North Africa
1
Antifa/BLM
1
Arab Spring
1
Devout Moslems
1
Govt of Iran Proxies
1
Govt of Pakistain Proxies
Bookmark
E-Mail Me
The Classics
The O Club
Rantburg Store
The Bloids
The Never-ending Story
Thugburg
Gulf War I
The Way We Were
Bio
Merry-Go-Blog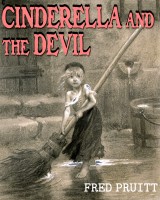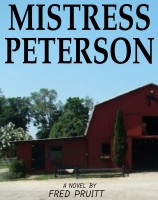 On Sale now!


A multi-volume chronology and reference guide set detailing three years of the Mexican Drug War between 2010 and 2012.

Rantburg.com and borderlandbeat.com correspondent and author Chris Covert presents his first non-fiction work detailing the drug and gang related violence in Mexico.

Chris gives us Mexican press dispatches of drug and gang war violence over three years, presented in a multi volume set intended to chronicle the death, violence and mayhem which has dominated Mexico for six years.
Click here for more information


Meet the Mods
In no particular order...


Steve White
Seafarious
Pappy
lotp
Scooter McGruder
john frum
tu3031
badanov
sherry
ryuge
GolfBravoUSMC
Bright Pebbles
trailing wife
Gloria
Fred
Besoeker
Glenmore
Frank G
3dc
Skidmark
Alaska Paul



Better than the average link...



Rantburg was assembled from recycled algorithms in the United States of America. No trees were destroyed in the production of this weblog. We did hurt some, though. Sorry.
54.158.251.104

Help keep the Burg running! Paypal: