Africa North
Sinai NG pipeline bombed (again)
EL-ARISH, Egypt — Egyptian security officials say suspected Islamic militants have bombed a natural gas pipeline to Jordan south of the city of el-Arish in the Sinai Peninsula. The attacks early Sunday on two points on the pipeline started fires that were soon put out, but the flow of gas was disrupted, said the officials.

It was the first attack on Egypt's natural gas pipelines in Sinai in over a year. Last year, a terror group calling itself Ansar Al-Jihad claimed responsibility for more than a dozen bombings of the pipeline, with the intended goal of blocking the flow of natural gas to Israel.

The pipeline, designed to carry Egyptian natural gas to Israel, Jordan, Syrian and Lebanon, has functioned intermittently since the aftermath of the 2011 Egyptian revolution caused the security situation in the Sinai to deteriorate. Due to shortages in Egypt, it currently only supplies gas to Jordan.
Posted by: || 07/07/2013 11:30 || Comments || Link || E-Mail|| [355 views] Top|| File under:
Clashes resume outside Cairo, dozens of pro-Morsi protesters arrested
[Al Ahram] Violent

festivities

reignited on Saturday afternoon between opponents and supporters of deposed President Mohamed Morsi -- ousted earlier this week by the military -- in several provincial towns outside Cairo.

Street battles erupted between rival factions in the Upper Egyptian city of Luxor and the Nile Delta city of Damanhour, where gunfire has been reported, according to Al-Ahram's Arabic-language news website.

In Upper Egypt's Sohag, meanwhile, security forces -- in coordination with the army -- incarcerated
Don't shoot, coppers! I'm comin' out!
20 pro-Morsi demonstrators and

Moslem Brüderbund

members.

Those arrested were allegedly involved in

festivities

outside the local governor's office that continued until dawn, during which protesters reportedly attempted to storm the building.

Dozens of others were taken into custody after street fighting in Assiut, Kafr Al-Sheikh and Damanhour.

The men were accused of assaulting police and army personnel, inciting violence and illegal possession of firearms.

At least 30 people were killed and more than 1,100 injured Egypt-wide on Friday, as Islamists opposed to president Morsi's Wednesday ouster by the military

erupted into the streets

in the hundreds of thousands to voice fury at what they see as an illegal military coup.

Five

coppers

were shot down in separate incidents in the North Sinai town of Al-Arish.
Posted by: Fred || 07/07/2013 00:00 || Comments || Link || E-Mail|| [783 views] Top|| File under: Muslim Brotherhood
'Heavily armed Islamists attacked us': Cairo residents
[Al Ahram] Residents of Cairo's Manial neighbourhood were recovering Saturday from a bloody night of

festivities

with armed supporters of the

Moslem Brüderbund

who killed at least seven people and left dozens injured, they told AFP.

The violence erupted
when residents tried to stop hundreds of Islamists passing through Manial to reach protests being staged in the iconic Tahrir Square against toppled president Mohamed Morsi, who hails from the

Moslem Brüderbund

.

"The Brotherhood attacked the area with all kinds of weapons," said resident Mohammed Yehya, who lost three of his friends in the mayhem.

Inhabitants of the Nile island of Manial reported seeing dozens of bearded Islamists armed with machineguns, machetes and sticks on Friday night before the deadly

festivities

broke out.

Snipers were spotted on rooftops, and medics told AFP they treated some residents of the normally quiet middle-class neighbourhood for bullet wounds with a downward trajectory.

Buildings were pockmarked with bullet holes. Rocks carpeted the floor and charred tyres showed the ferocity of the violence.

The

festivities

in Manial and other parts of the country came two days after the army toppled Morsi, underlining the determination of his

Moslem Brüderbund

to disrupt the military's plan for a political transition until new elections.

Residents say the attack began just minutes afer the Brotherhood's supreme guide, Mohammed Badie, gave a fiery


...a single two-syllable word carrying connotations of both incoherence and viciousness. A fiery delivery implies an audience of rubes and yokels, preferably forming up into a mob...


speech to Morsi supporters camped out in Cairo's Nasr City, which was broadcast live on television.

"The attack came minutes after Badie's speech. They treated us like infidels. They were chanting 'holy shit! Allahu akbar' (God is greatest) as they were shooting us," said Ahmed Fattouh.

On the door of one shop hung a sign announcing that the owner, 26-year-old Abdallah Sayyed Abdelazim, had been killed.

Parts of Manial were a ghost town on Saturday, with businesses shuttered and residents devastated by the night's violence.

"The

festivities

started at 7:30 pm and continued until three in the morning. Their ammunition just didn't run out. They are trying to terrorise us and take over the country," said Khaled Tawfik.

Shopkeeper Mohammed Fekry, 29, who was

maimed

by birdshot said at least 10 people were killed and dozens injured.

"We have 10 people dead in this area, including six people who died with single bullets in the head. There were snipers on the roof of the Salaheddine mosque," Fekry said.

Hundreds of Brotherhood supporters, he said, had come from Cairo University -- where they had been camped out for days to defend Morsi's legitimacy -- with "automatic weapons, machineguns, knives, swords".

They were headed to Tahrir Square, where anti-Morsi protesters had gathered, but the Manial residents tried to prevent their passage.

Hend Taha said she saw the

festivities

from the window of her apartment.

"There were bearded snipers on top of Salaheddine mosque. On the ground, lots of bearded men coming from the direction of Cairo University were marching with automatic weapons," she said.

The overall toll for Friday's violence across Egypt was 30, but casualties are likely to rise.

Ihab al-Sayyed, a doctor at Qasr al-Aini hospital, told AFP that seven people he treated for injuries from the Manial

festivities

had died.

"I think the

corpse count

will be much higher.

"The injuries were all from live bullets, most of them automatic weapons. Three of the dead and dozens of the injured were shot at from a height," the doctor said.
Posted by: Fred || 07/07/2013 00:00 || Comments || Link || E-Mail|| [369 views] Top|| File under: Muslim Brotherhood
Friday clashes in Egypt leave 30 dead, 1138 injured
[Al Ahram] Friday's

festivities

across 19 governorates have left 30 dead and 1138 injured, announces Egypt's health ministry.

The

festivities

erupted between supporters of deposed Egyptian president Mohamed Morsi, who was fielded by the

Moslem Brüderbund

, against opponents and security forces.

Morsi's supporters staged nationwide protests against his removal from power on Wednesday evening. The protesters accuse the Armed Forces of staging a coup against an elected president and are, therefore, violating democratic legitimacy.

Protesters died in several cities and districts, including Cairo, Giza, Alexandria, Assiut, Luxor, Al Arish and Ismailia.
Posted by: Fred || 07/07/2013 00:00 || Comments || Link || E-Mail|| [336 views] Top|| File under: Muslim Brotherhood
Qaradawi Issues Fatwa Urging Egyptians to Support Morsi
[An Nahar] Influential

Mohammedan

holy man

Yusuf al-Qaradawi
...crackpot Egyptian Islamist theologian. He is best known for his program Shariah and Life on Al Jazeera, with an estimated audience of 60 million kindred souls worldwide. He is also well-known for IslamOnline, which occasionally advocates things like slavery and thumping the old lady with a rod no thicker than an inch, and has published more than 120 books, including Islam: The Future Civilization. Joe has long had a prominent role within the intellectual leadership of the Moslem Brüderbund. Some of his views have been controversial in the West, though less so among the rubes of the Mysterious East, and he was refused entry to the United Kingdom in 2008. In 2004, 2,500 Muslim academics from Saudi Arabia, Iraq and from the Palestinian territories condemned Qaradawi, and accused him of giving Islam a bad name....
on Saturday issued a religious decree, or fatwa, urging Egyptians to support

tossed

Islamist president Mohammed Morsi who was toppled by the army on Wednesday.

"Their every action is invalid," Qaradawi said of "those who have

tossed

the president, suspended the constitution and imposed another president and constitution" on Egypt.

The Qatar-based but Egypt-born

holy man

published the fatwa on his Internet site.

He urged "all parties and political groups in Egypt to support correctness and restore President Morsi to his legitimate post".

"Sharia (Islamic law) imposes on all believers allegiance to the elected president, to carry out his orders and conform to his directives."

Morsi "must remain president, and nobody can claim the right to remove him in the name of the people", Qaradawi added.

"I call on all Egyptians, men and women, young and old, rich and poor,

Mohammedan

and Christian, liberal and Islamist to join ranks to protect the gains of the revolution" that overthrew Hosni Mubarak


...The former President-for-Life of Egypt, dumped by popular demand in early 2011...


in 2011.

Qaradawi, 86, is regular commentator on Al-Jazeera

... an Arab news network headquartered in Qatar, notorious for carrying al-Qaeda press releases. The name means the Peninsula, as in the Arabian Peninsula. In recent years it has settled in to become slightly less biased than MSNBC, in about the same category as BBC or CBS...
satellite television and has backed the Arab Spring uprisings in Tunisia, Egypt, Libya, and Syria.
Posted by: Fred || 07/07/2013 00:00 || Comments || Link || E-Mail|| [395 views] Top|| File under: Muslim Brotherhood
Coptic priest killed in Sinai
A Christian priest has been shot dead in the northern Sinai in what could be the first sectarian killing since the military overthrow of President Mohamed Morsi, as funerals took place for at least 36 people killed between Friday and Saturday in demonstrations and rioting.

Mina Aboud Sharween was attacked in the early afternoon on Saturday while walking in the Masaeed area in El Arish, which is close to the Gaza Strip.

Morsi's Muslim Brotherhood criticised Pope Tawadros, spiritual leader of Egypt's 8 million Copts, for giving his blessing to the removal of the president and attending the announcement by the head of the army, General Abdel Fatah al-Sisi, suspending the constitution.
Posted by: Steve White || 07/07/2013 00:00 || Comments || Link || E-Mail|| [347 views] Top|| File under:
Egyptian military shuts Gaza crossing
Egypt's military placed forces on high alert in two parts of the Sinai peninsula Friday, hours after presumed Islamist militants launched an early morning assault on Egyptian security forces near the border with Israel, killing one. The country also shuttered its border with the Gaza Strip at Rafah, turning away some 200 Palestinians trying to leave the coastal enclave.

State TV reported that the army had declared a "state of emergency," but the military later issued a statement denying the report, but confirming the high alert status.

In the early hour of Friday, a rocket attack on a police station in the border city of Rafah left a soldier dead and two others wounded, military sources said. According to witnesses who spoke to AFP, the building attacked was a military intelligence installation. Egyptian media identified the soldier killed Friday as 22-year-old Yehia Mohammed Abu al-Magd.
Continued on Page 49
Posted by: Steve White || 07/07/2013 00:00 || Comments || Link || E-Mail|| [404 views] Top|| File under:
Islamist gunmen stage multiple attacks in Sinai
Islamist gunmen staged multiple attacks on security forces in Egypt's troubled Sinai Peninsula early on Friday, two days after the army overthrew elected Islamist President Mohamed Morsy, security sources and state television reported.

The security sources said a soldier was killed and two were wounded when a police station in Rafah on the border with the Gaza Strip came under rocket fire. The police post is close to the local headquarters of military intelligence.

Earlier, attackers fired rocket-propelled grenades at army checkpoints guarding El Arish airport, close to the border with the Gaza Strip and Israel, in the latest of a string of security incidents in the lawless region, the sources said.

It was not clear whether the attacks were coordinated and in reaction to Morsy's removal. Islamist militants believed to have links to al Qaeda have established a foothold in the sparsely populated desert peninsula, sometimes in league with local Bedouin smugglers and with Palestinian militants from Gaza.
Posted by: Steve White || 07/07/2013 00:00 || Comments || Link || E-Mail|| [332 views] Top|| File under:
Africa Subsaharan
30 killed in school attack in northeast Nigeria
[USATODAY] Islamic

Death Eaters

attacked a boarding school in northeast Nigeria


... a particularly crimson stretch of Islam's bloody border...


before dawn Saturday, killing 29 students and one teacher. Some of the pupils were burned alive in the latest school attack blamed on a radical terror group, survivors said.

Parents screamed in anguish as they tried to identify the charred and gunshot victims.

Farmer Malam Abdullahi found the bodies of two of his sons, a 10-year-old shot in the back as he apparently tried to run away, and a 12-year-old shot in the chest.

"That's it, I'm taking my other boys out of school," he told The

News Agency that Dare Not be Named

as he wept over the two corpses. He said he had three younger children in a nearby school.

"It's not safe," he said. "The

gunnies

are attacking schools and there is no protection for students despite all the soldiers."

Survivors at the Potiskum General Hospital and its mortuary said

gunnies

attacked Government Secondary School in Mamudo village, 5 kilometers (3 miles) from Potiskum town at about 3 a.m. Saturday. The

gunnies

are believed to be from the Boko Haram
... not to be confused with Procol Harum, Harum Scarum, possibly to be confused with Helter Skelter. The Nigerian version of al-Qaeda and the Taliban rolled together and flavored with a smigeon of distinctly Subsaharan ignorance and brutality...
sect whose name means "Western education is sacrilege."

They killed 29 students and an English teacher Mohammed Musa, who was shot in the chest according to another teacher, Ibrahim Abdu.
Posted by: Fred || 07/07/2013 00:00 || Comments || Link || E-Mail|| [346 views] Top|| File under: Boko Haram
JTF apprehends Boko Haram terrorists in Yobe
[DAILYPOST.NG] The Yobe state Command of the Joint Task Force,JTF, has smashed a group of Boko Haram
... not to be confused with Procol Harum, Harum Scarum, possibly to be confused with Helter Skelter. The Nigerian version of al-Qaeda and the Taliban rolled together and flavored with a smigeon of distinctly Subsaharan ignorance and brutality...
, recovering 2 vehicles, arms and ammunition, including other items.

This was disclosed by the JTF

front man

, Lt. Lazarus Eli, in Damaturu while addressing newsmen.

According to him, the

hard boyz

attacked a JTF checkpoint in Fune and made away with a police vehicle conveying some items to Borno state.

The JTF pursued the

hard boyz

and engaged them in a

shootout

and they were overpowered. The stolen vehicle was however recovered.

Items recovered from the

hard boyz

include AK47 rifle, three Rocket Propelled Gun bombs, three RPG chargers, one riot gun and 485 rounds of ammunition, disclosed the Spokesman. Others are 42 police jacket, 44 police helmets, six AK 47 rifles, magazines, 80 fragmentation blades and illicit drugs.

One of the suspects according to the

front man

of the JTF fled with gun wounds. He appealed to the public to report anyone found with the gun wounds to security operatives.

In another development, the people of Damaturu in particular and Yobe state in general have appealed to the Federal government to relax the suspension of telephone services to enable them provide useful information to security operatives.

Residents claimed that the attack on a college two weeks ago would have been averted, if there was telephone service.

It was revealed that suspicious movement was noticed on the fateful day by the people before the commencement of the curfew, but they could not communicate same to the security operatives due to lack of telephone service.
Posted by: Fred || 07/07/2013 00:00 || Comments || Link || E-Mail|| [365 views] Top|| File under: Boko Haram
Arabia
Bomb in bag kills 3 cops in Yemen
[Bangla Daily Star] A bomb hidden in a plastic bag exploded at a checkpoint in the Yemeni capital Sanaa yesterday, killing three policemen and wounding a fourth, a security services official said. The device was planted near a police checkpoint in the north of the capital and detonated as the policemen opened the bag to check its contents, the offi A manhunt has been launched for those behind the attack, the official added.cial added.
Posted by: Fred || 07/07/2013 00:00 || Comments || Link || E-Mail|| [392 views] Top|| File under: al-Qaeda in Arabia
The Grand Turk
Turkish police fire teargas, water cannon to disperse Istanbul protests
[REUTERS] Turkish police fired teargas and water cannon to disperse hundreds of protesters in an Istanbul square on Saturday as they gathered to enter a park that was the center of protests against Prime Minister Tayyip Erdogan last month.

Taksim Solidarity, combining an array of political groups, had called a march to enter the sealed off Gezi park, but the governor of Istanbul warned that any such gathering would be confronted by the police.

"We are going to our park to open its doors to its real owners ... We are here and we will stay here ... We have not given up our demands," the umbrella group said in a statement.

Riot police chased protesters into side streets in what appeared to be the biggest police intervention since the mid-June protests and riots that saw Taksim Square sealed off by makeshift barricades.

"They can use Gezi Park as they wish, without gathering or demonstrating there ... If there is an illegal demonstration or march, of course we will intervene by using water cannons," Interior Minister Muammer Guler said.

Protesters in Istanbul chanted "Together against

fascism

" and "Everywhere is resistance".


I see they've picked up on the Islamism=Fascism thing. A hundred years from now they might pick up on the Islam=Fascism thing.
Posted by: Fred || 07/07/2013 00:00 || Comments || Link || E-Mail|| [395 views] Top|| File under: Arab Spring
Police break up gathering at Istanbul square
ISTANBUL -- Police on Saturday fired volleys of tear gas at protesters who had gathered at the city's landmark Taksim Square with the intention of entering a park which has been cordoned off, hours after the city's governor warned that the demonstration was illegal and participants would be dispersed.

A few thousand people converged on the square, with the aim of entering the nearby Gezi Park, whose redevelopment plans sparked anger and morphed into nationwide anti-government protests in June. Organizers had planned to serve notice to authorities of a court decision that has annulled redevelopment plans for Taksim and break through police cordons.

The park has been cordoned off since June 15, when police routed environmentalists who occupied it amid the widespread demonstrations against Prime Minister Recep Tayyip Erdogan's government. His opponents say he has become increasingly authoritarian since coming to power a decade ago. The nationwide protests have largely dwindled although thousands of demonstrators have been gathering at Taksim every Saturday for the past three weeks, demanding justice for a protester who was killed by police fire.

This time, some protesters argued with police standing guard at the entrance of Gezi Park. Police then pushed protesters away from the square with pressurized water and tear gas. They also chased protesters down two main streets off Taksim, firing tear gas.

Istanbul Gov. Huseyin Avni Mutlu had warned that the protest aimed at entering Gezi was unauthorized and said police would intervene. He also said authorities planned to reopen the park on Sunday or Monday.

Earlier, police also dispersed a small group of demonstrators who squirted water at each other at the square, in a passive form of protest to poke fun at police's abundant use of water cannon throughout the anti-government protests. Police used shields to shove the protesters off Taksim.
Posted by: Steve White || 07/07/2013 00:00 || Comments || Link || E-Mail|| [345 views] Top|| File under:
India-Pakistan
Multiple kabooms rock Mahabodhi Temple in Bodh Gaya
GAYA: Nine serial explosions rocked the Mahabodhi Temple complex in Bodh Gaya on Sunday morning, leaving at least five people injured. Union home secretary Anil Goswami confirmed that the Bodh Gaya blasts were a terror attack.

According to Gaya Police, the blasts took place in quick succession between 5.30 am and 6 am in the temple complex and near the Mahabodhi tree. While four blasts took place inside the Mahabodhi Temple complex, three occurred in Karmapa monastery, one each near near the 80-ft Buddha statue and at the bus stand near bypass, DIG Magadh range Nayyer Hussnain Khan said.

Arvind Singh, a member of Mahabodhi Temple Management Commitee said two other bombs, one near the 80 feet statue and one at bus stand have been defused.

The two injured tourists, including a national of Myanmar and another of Tibet, are being treated at hospital, police said.

Additional director general of police (Law and Order) SK Bhardwaj said prima facie it seems the serial blasts have been done by some terrorist organisation.

The ADG said that there was a general alert about possibility of terrorist attacks in Bihar and the state police had tightened security.

"At Bodh Gaya temple, the police security arrangements are only outside the temple while the security inside is looked after by temple trust officials," he said.

"A team of NIA officers is coming to Bodh Gaya from Kolkata," DIG special branch Parasnath said.

The DIG said, "The sanctum sanctorum of the Mahabodhi Temple is intact. The temple premises have been sanitised."

The secretary of the Bodh Gaya committee Dorji said, "There were four blasts inside the temple premises. Fortunately, there was no damage to the Bodhi Tree or the main temple structure."

"In the first blast which took place near the Bodhi tree, a table was blown up because of which two persons were injured. The second blast, I think, was inside the enclosure where books were kept. The furniture was damaged but there was no damage to the monuments or statues," he said.

Asked about the nature of explosives used, S K Bharadwaj, ADG (Law and Order) said they were low intensity time bombs. He said, "We got information about six-seven months back that there may be a terror attack on the Mahabodhi temple. After that we had beefed up secuirty and deployed extra forces".

Bodh Gaya Buddhist temple, around 10 km from Gaya and 100 km from capital Patna, is world famous. Lord Buddha had attained enlightenment here under the Mahabodhi tree in the temple premises.

Tibetan spiritual leader the Dalai Lama makes frequent trips to Bodh Gaya and Sri Lankan President Mahinda Rajapaksa had visited it six months back. A total of 52 countries have established their monasteries here.
Posted by: || 07/07/2013 11:40 || Comments || Link || E-Mail|| [429 views] Top|| File under:
Two TTP 'commanders' arrested in Charsadda
[Dawn] Two suspected key commanders of the outlawed Tehrik-e-Taliban Pakistain were locked away
Book 'im, Mahmoud!
by security forces during a search operation in Charsadda district of Khyber-Pakhtunkhwa


... formerly NWFP, still Terrorism Central...


province on Saturday.

Officials told Dawn.Com that the security forces conducted a search operation in Hesra Yousafzai area of Charsadda and arrested to suspected

bully boy

s.

After initial interrogation, the two suspected

forces of Evil

were identified as Noor Muhammad and Habib Gul, said to be key commanders of the TTP Mohmand chapter, said a security official.

Station House Officer Shaifullah of Charsadda City, however, denied that police took part in the operation.
Posted by: Fred || 07/07/2013 00:00 || Comments || Link || E-Mail|| [405 views] Top|| File under: TTP
Militants torch oil tanker in Mastung
[Dawn] QUETTA: Armed

snuffies

torched an oil tanker carrying fuel for Saindak Copper and Gold Project run by a Chinese company in Mastung district of Balochistan



...the Pak province bordering Kandahar and Uruzgun provinces in Afghanistan and Sistan Baluchistan in Iran. Its native Baloch propulation is being displaced by Pashtuns and Punjabis and they aren't happy about it...


on Saturday.

A senior police officer who requested not to be named since he was not authorised to speak to the media told Dawn.com that

snuffies

from nearby mountains opened fire on two oil tankers in Choto area of Mastung.

He said one tanker caught fire while the other tanker remained undamaged.

The police officer said there were no casualties as the drivers were quick to escape the scene.

The oil tankers were supplying fuel to Chinese run copper and gold project in Saindak area. Chinese have been operating the Saindak copper and gold project for the past few years.

This incident comes at a time when Prime Minister
Nawaz Sharif


... served two non-consecutive terms as prime minister, heads the Pakistain Moslem League (Nawaz). Noted for his spectacular corruption, the 1998 Pak nuclear test, border war with India, and for being tossed by General Musharraf...


has signed eight mega agreements with the Chinese government during his five-day visit to the country.
Posted by: Fred || 07/07/2013 00:00 || Comments || Link || E-Mail|| [361 views] Top|| File under:
Mortar shells fired from Afghanistan land in South Waziristan
[Dawn] More than 50 mortar shells fired from Afghanistan fell into Pak territory on Saturday.

All the shells dropped in different areas of Pakistain's South
Wazoo tribal region.

According to initial reports, 10 shells fell on Angoor Adda which destroyed houses and shops. However,


man does not live by words alone, despite the fact that sometimes he has to eat them...


no casualties were reported.

Moreover, security forces cordoned off the area and started an investigation.
Posted by: Fred || 07/07/2013 00:00 || Comments || Link || E-Mail|| [374 views] Top|| File under: Taliban
Today's Pakaboom only kills three, injures 38
[FOXNEWS] Three people were killed and 38 injured on Saturday when a bomb went kaboom! in a bustling food market in Pakistain's eastern city of Lahore, officials said.

The blast hit the street of food shops and stalls in the downtown area, days before the start of the holy fasting month of Ramadan.

"The

kaboom

was caused due to a bomb apparently planted somewhere in the street," Zulfiqar Hameed, a senior police official, told AFP.

"Three people have been killed in the blast. At least 38 others are injured who have been shifted to various hospital," Hasan Iqbal, a senior health department official, told AFP.
Posted by: Fred || 07/07/2013 00:00 || Comments || Link || E-Mail|| [354 views] Top|| File under: TTP
Iraq
Only Five People Killed in Iraq Bombings
[An Nahar] Bombings north of Storied Baghdad


...located along the Tigris River, founded in the 8th century, home of the Abbasid Caliphate...


on Saturday killed five people, including a police officer, police and doctors said, a day after attacks across the country left 23 dead.

A

roadside kaboom

killed four people west of the northern city of Kirkuk,


... a thick stew of Arabs, Turkmen, Kurds, and probably Antarcticans, all of them mutually hostile most of the time...


while another bomb in Tikrit, also north of the Iraqi capital, killed a police officer and

maimed

two others.

The attacks come a day after 23 people died in a string of attacks across the country, including the bombing of a Shiite religious hall.

Iraq is grappling with a protracted political standoff within its national unity government and months-long protests among its Sunni Arab minority.

Analysts and diplomats worry that the standoff is unlikely to be resolved at least until general elections due next year.

Posted by: Fred || 07/07/2013 00:00 || Comments || Link || E-Mail|| [393 views] Top|| File under: al-Qaeda in Iraq
Israel-Palestine-Jordan
Search for rockets resumes after blasts heard in Eilat
A number of loud explosions were heard near the southern resort city of Eilat shortly after 9 p.m. Thursday night. There were no reports of injuries. Security forces were dispatched to the area to determine the source of the blasts, but their searches yielded nothing suggesting a possible rocket attack. They resumed searching on Friday morning.

It was not clear if the explosions were the result of missiles being lobbed at the city from the Sinai Peninsula.

Reports differed as to how many blasts there were. Initial reports indicated two explosions, but an Eilat resident told Ynet news that three were heard.

"I heard three serious explosions with no whistle. I went with my brother and mother into the shelter. There was panic," the witness said.

The outlet reported that sirens did not sound before the blasts.

Eilat, which sits on the Red Sea, is wedged between Jordan and Egypt. Islamist terrorists based in Sinai have shot missiles at the city several times in past years, though most land in the sea, or open areas.
Posted by: Steve White || 07/07/2013 00:00 || Comments || Link || E-Mail|| [381 views] Top|| File under:
Southeast Asia
Commies kill Philippine soldier in Mindanao
A Philippine soldier was killed in an ambush Friday by communist rebels in the town of Guipos in Zamboanga del Sur province.

Captain Jefferson Somera said the soldiers were heading to their headquarters on a motorcycle when New People's Army rebels attacked them in the village of Magting. He said Corporal Danilo Saavedra was hit in the back and did return fire, but eventually died from his injury.

Brigadier General Felicito Virgilio Trinidad, commander of the 1st Infantry Division, condemned the killing of the soldier. He said, "This action of the enemy manifests their anti-development and anti-peace programs. Our troops were there to uplift the socio-economic condition of our fellows but were fired upon in a desperate attempt to disrupt them. This incident will not stop the 1st Infantry Division to bring peace and development in every community."
Posted by: ryuge || 07/07/2013 00:00 || Comments || Link || E-Mail|| [357 views] Top|| File under: Commies
Syria-Lebanon-Iran
Army Arrests Soldiers for 'Beating, Insulting' Asir-Linked Detainee
[An Nahar] The Army Command announced on Saturday detaining several soldiers for attacking an placed in durance vile
Please don't kill me!
man involved in last June's

festivities

against the military institution in the southern city of Sidon.

"After viewing a video spread online that shows a number of soldiers beating and insulting a detainee, the military institution has arrested several troops involved in the incident," the Army Command's Orientation Directorate said in a communique.

The statement stressed: "The Army Command will adopt severe disciplinary measures against those proven to be involved in the attack."

"We will not disregard any violation of this kind, regardless of where and under which conditions it took place."

On Thursday, the army also handed over to the military police soldiers suspected of humiliating and beating a man suspected of ties to Salafist

holy man

Ahmed al-Asir.

The body was identified as Nader al-Bayoumy, whom the Association of

Moslem

Scholars said had "handed himself in" after the Abra clash.

Eighteen soldiers were killed and 20 others were

maimed

in the fierce

festivities

with

gunnies

loyal to al-Asir on June 23 and 24. Twenty members of Asir's

gang

were also killed.

State Commissioner to the Military Court Judge Saqr Saqr charged on Thursday 27 people for their involvement in the battles where Bilal Bin Rabah mosque is located.

Ten of them were charged in absentia, including al-Asir and a onetime prominent singer-turned Salafist Fadel Shaker.
Posted by: Fred || 07/07/2013 00:00 || Comments || Link || E-Mail|| [374 views] Top|| File under: Salafists
Syrian opposition chooses Saudi-backed leader
[Al Ahram] Syria's fractious opposition elected a new leader on Saturday but rebel groups were reported to be fighting among themselves in a sign of growing divisions on the ground between factions trying to topple Hereditary President-for-Life Bashir Pencilneck al-Assad.


Oppressor of the Syrians and the Lebs...


The Syrian National Coalition chose Ahmad Jarba as its president after a close runoff vote that reinforced the influence of Soddy Arabia


...a kingdom taking up the bulk of the Arabian peninsula. Its primary economic activity involves exporting oil and soaking Islamic rubes on the annual hajj pilgrimage. The country supports a large number of princes in whatcha might call princely splendor. When the oil runs out the rest of the world is going to kick sand in the Soddy national face...


over a perpetually divided opposition movement that has struggled to convince its Western and Arab allies that its fighters are ready to be given sophisticated foreign weaponry.

Jarba is a tribal figure from the eastern Syrian province of Hasaka who dances on Saudi strings has Saudi connections. He defeated businessman Mustafa Sabbagh, a point man for Qatar, which has seen its influence over the opposition overshadowed by the Saudis.

"A change was needed," Adib Shishakly, a

bigwig

in the coalition, told

Rooters

after the vote held at an opposition meeting in Istanbul.

"The old leadership of the coalition had failed to offer the Syrian people anything substantial and was preoccupied with internal politics. Ahmad Jarba is willing to work with everybody."

The

Moslem Brüderbund

, the only organised faction in the Syrian political opposition, has seen its mother organization in Egypt thrown out of power in Cairo this week along with President Mohamed Mursi.

But the Brotherhood representative, Farouq Tayfour, was elected one of two vice-presidents of the Syrian National Coalition in a sign the group still retains influence in Syrian opposition politics.

In northern Syria, rebels clashed with an opposition unit linked to al Qaeda, activists said, in a battle that signals rising tensions between local people and more radical Islamist factions.

Fighting between cannibals rebel groups and Pencilneck government forces was reported in Homs and around Damascus in a war whose casualty toll has now topped 100,000.

The rebel infighting comes as forces loyal to Assad have made gains on the battlefield and drawn comfort from the downfall the

Moslem Brüderbund

in Egypt.

The Islamic State of Iraq and al-Sham (ISIS), a new al Qaeda franchise, has been working to cement power in rebel-held parts of northern Syria in recent months.

ISIS units have begun imposing stricter interpretations of Islamic law and have filmed themselves executing members of rival rebel groups whom they accuse of corruption, and beheading those they say are loyal to Assad.

As hostilities drag on and resources grow scarce, infighting has increased, both among opposition groups and the militias loyal to Assad, leaving civilians trapped in the middle.

The latest internecine

festivities

were in the town of al-Dana, near the Turkish border, on Friday, local activists said. An opposition group known as the Free Youths of Idlib said dozens of fighters were killed,

maimed

or imprisoned.

The Syrian Observatory for Human Rights, an opposition monitoring group, said that the bodies of a commander and his brother, from the local Islam Battalion, were found beheaded. Local activists working for the British-based group said the men's heads were found next to a trash bin in a main square.

The exact reasons for the

festivities

have been hard to pin down, but many rebel groups have been chafing at ISIS's rise in power. It has taken over the once dominant Nusra Front, a more localised group of al Qaeda-linked fighters that had resisted calls by foreign

hard boyz

to expand its scope beyond the Syrian revolt to a more regional Islamist mission.

Residents of rebel-held territories in the north once welcomed hardline Islamist groups as better organised and less corrupt. But locals are now growing more wary of them as they impose their austere version of Islamic law.

Protests against radical Islamist groups are becoming more common. The Observatory said the al-Dana

festivities

were set off at an anti-ISIS protest when some Islamist

forces of Evil

fired at the demonstration.

But other activists said the

festivities

were more about local power struggles. ISIS units are believed to be buying up land and property, and they also have tried to control supplies of wheat and oil in rebel areas.

Islamist groups that support al Qaeda posted statements on social media saying that they had not started the

festivities

and had not tried to impose their will on locals.

In Homs, further south, fierce

festivities

raged as Assad's forces tried to advance in the city, the epicentre of the armed insurgency.

Activists in Homs described air strikes and artillery attacks as a "blitz" and said it was some of the fiercest fighting they had witnessed.

The United Nations


...an organization originally established to war on dictatorships which was promptly infiltrated by dictatorships and is now held in thrall to dictatorships...


estimates between 2,500 and 4,000 civilians are trapped inside Homs.

Some activists decried the National Coalition meetings as a petty power struggle while the battle in Homs raged and appeared to be swinging in favour of Assad's forces.

"How dare the NC have elections and go about its normal business as Homs gets pummelled? History won't be kind to you," said one activist on Twitter, called Nader.

Fighting also took place in two southern districts of the capital, where activists reported rocket and artillery attacks.

The Observatory said that two rockets hit the military's Airforce Intelligence offices in central Damascus. The Airforce Intelligence has long been one of the most feared branches of Assad's secret services.

Heavy air strikes hammered rebel strongholds in eastern suburbs of Damascus, where rebels say the army is imposing a blockade that is choking off their supply of weapons.
Posted by: Fred || 07/07/2013 00:00 || Comments || Link || E-Mail|| [393 views] Top|| File under: Govt of Syria
Who's in the News
43
[untagged]
8
Arab Spring
6
Muslim Brotherhood
5
Boko Haram
3
Govt of Pakistan
2
TTP
2
Salafists
1
Commies
1
al-Qaeda in Iraq
1
Govt of Syria
1
Hezbollah
1
al-Qaeda in Arabia
1
al-Qaeda
1
Taliban
1
al-Qaeda in North Africa
Bookmark
E-Mail Me
The Classics
The O Club
Rantburg Store
The Bloids
The Never-ending Story
Thugburg
Gulf War I
The Way We Were
Bio
Merry-Go-Blog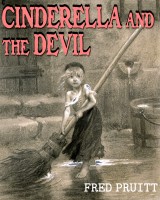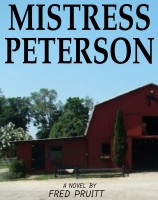 On Sale now!


A multi-volume chronology and reference guide set detailing three years of the Mexican Drug War between 2010 and 2012.

Rantburg.com and borderlandbeat.com correspondent and author Chris Covert presents his first non-fiction work detailing the drug and gang related violence in Mexico.

Chris gives us Mexican press dispatches of drug and gang war violence over three years, presented in a multi volume set intended to chronicle the death, violence and mayhem which has dominated Mexico for six years.
Click here for more information


Meet the Mods
In no particular order...


Steve White
Seafarious
Pappy
lotp
Scooter McGruder
john frum
tu3031
badanov
sherry
ryuge
GolfBravoUSMC
Bright Pebbles
trailing wife
Gloria
Fred
Besoeker
Glenmore
Frank G
3dc
Skidmark
Alaska Paul



Better than the average link...



Rantburg was assembled from recycled algorithms in the United States of America. No trees were destroyed in the production of this weblog. We did hurt some, though. Sorry.
54.236.62.49