-War on Police-
Ohio Police Officer Killed In Line Of Duty, Suspect Dead
[OANN] A community in Toledo, Ohio is mourning the loss of an officer who was recently killed in the line of duty. Officer Anthony Dia was allegedly shot while responding to a call of an intoxicated man, who was roaming the parking lot of a Home Depot just after midnight on Saturday.

"Sacrifice comes in all forms," stated Mayor Wade Kapszukiewicz. "We cannot forget the struggle that our

coppers

face on a daily basis."

Upon arriving at the scene, Dia reportedly approached the man. The suspect then turned around and shot him in the chest before fleeing the scene.

The officer was rushed to the hospital, where he was later pronounced dead. According to police, the unidentified suspect

expeditiously departed at a goodly pace

and was found in the woods behind the store with a self-inflicted fatal gunshot wound.

During a recent

presser

, Toledo's mayor detailed the moment Officer Dia was removed from his hospital room. Around 20 officers, who were emotional over the loss of their brother in blue, saluted Dia as he was wheeled out.
Posted by: Fred || 07/05/2020 00:00 || Comments || Link || E-Mail|| [6490 views] Top|| File under:
Afghanistan
Kabul Police foil militants bid to detonate a remote-controlled bomb in the city
[KhaamaPress] The Kabul Police foiled

gunnies

bid to detonate a remote-controlled bomb in the city, the Kabul Police Headquarters said.

According to a statement released by Kabul Police, the

gunnies

had planted a remote-controlled bomb on a roadside in Shewaki area located in the 8th district of the city.

The statement further added that the police forces managed to discover and defuse the bomb before the

gunnies

manage to detonate it.

The Kabul Police also added that the

roadside kaboom

s and other improvised

bomb

s often inflict casualties on ordinary civilians.

This comes as the officials in Kabul Police Headquarter said earlier today that

a kaboom

destroyed

a police vehicle in 11th district of the city, wounding two people, including a civilian and a police officer.

Explosion targets police vehicle in Kabul city earlier today

[KhaamaPress] An explosion

destroyed

a vehicle of the Afghan National Police (ANP) forces in Kabul city earlier today, the security sources said.

According to the officials in Kabul Police Headquarters, a magnetic bomb planted in a police vehicle went off at around 7:21 am local time in the 11th district of the city.

The officials further added that

the earth-shattering kaboom

left at least two people

maimed

includuing a civilian and police officer.

Ferdaws Faramurz, a spokesperson for Kabul Police confirmed that the incident took place in Hesa-e Awal area of the city earlier today.

No individual or group including Taliban

...Arabic for students...
has so far

grabbed credit

for the incident.

Posted by: trailing wife || 07/05/2020 00:00 || Comments || Link || E-Mail|| [6526 views] Top|| File under:
Seven soldiers killed in ambush in central Mali
[Jpost] Seven government soldiers were killed in an ambush in central Mali in an area where at least 32 villagers were slain the previous day by suspected jihadists, local authorities said on Friday.

The ambush took place on Thursday on the outskirts of Gouari village in Mopti region, Defence Ministry

front man

Colonel Diarran Koneman said.

He declined to give any further details on casualties but a Malian military source told

Rooters

that seven soldiers were killed.

Suspected Islamist

snuffies

raided the villages of Gouari, Djindo and Fangadougou on Wednesday, killing 32 people.

The mayor of a town close to Gouari told

Rooters

the jihadists returned on Thursday afternoon and attacked troops that had arrived after their raid.

"There was violent mostly peaceful fighting. Army vehicles were set on fire," the mayor said, asking to remain anonymous.

Another local official said four military vehicles were destroyed and the corpses of seven soldiers were recovered. Some were still missing, he added.
Posted by: trailing wife || 07/05/2020 00:00 || Comments || Link || E-Mail|| [6540 views] Top|| File under:
Africa Subsaharan
Scores of Boko Haram fighters killed in NE Nigeria
[NEWSGHANA.GH] Scores of Boko Haram

... not to be confused with Procol Harum, Harum Scarum, possibly to be confused with Helter Skelter. The Nigerian version of al-Qaeda and the Taliban rolled together and flavored with a smigeon of distinctly Subsaharan ignorance and brutality...


forces of Evil

have been killed in an Arclight airstrike
...KABOOM!...
in the Sambisa forest in Nigeria's northeastern state of Borno, said an official on Friday.

John Enenche,

front man

for the Nigerian military, who confirmed this in a statement made available to Xinhua, said the troops also destroyed a Boko Haram terrorists' meeting venue at Mainyakare on the fringes of the Sambisa forest.

The Sambisa forest is known as the largest training camp of the Boko Haram group in Nigeria, Africa's most populous country.

Enenche said the operation, which was executed on Thursday, following a series of intelligence, was in continuation of the air interdiction missions being conducted to unhinge the leadership of the terror group.
Posted by: Fred || 07/05/2020 00:00 || Comments || Link || E-Mail|| [6500 views] Top|| File under: Boko Haram (ISIS)
Three Nigerian Soldiers, Seven Boko Haram Fighters Killed During Attack On Borno Community
[SAHARAREPORTERS] Three Nigerian soldiers were killed following a

shootout

with Boko Haram

... not to be confused with Procol Harum, Harum Scarum, possibly to be confused with Helter Skelter. The Nigerian version of al-Qaeda and the Taliban rolled together and flavored with a smigeon of distinctly Subsaharan ignorance and brutality...


turbans

in the Damasak area of Borno State on Thursday, sources have told SaharaReporters.

The

turbans

were said to have moved into the town in about 13 gun trucks and attempted an attack on the military base.

BOKO HARAM TERRORISTS
The sources said seven Boko Haram fighters were killed during the attack that lasted for two hours.

Also killed was a five-year-old boy, who was hit by a stray bullet.

SaharaReporters gathered that the Borno State governor, Babagana Zulum, was in Damasak on Wednesday to distribute relief materials to displaced persons in the town.


Posted by: Fred || 07/05/2020 00:00 || Comments || Link || E-Mail|| [6513 views] Top|| File under: Boko Haram (ISIS)
Fifth Column
Armed pro-BLM militia group NFAC marches on Stone Mountain, supporters say they are 'in tears right now'
[MEAWW] The group, known as Not F**king Around Coalition (NFAC), demanding the removal of carvings of Confederate figures on the side of the mountain, where KKK was reborn in 1915

Hundreds of protesters dressed in black


Golly — hundreds. Well, I'm impressed....

armed with assault rifles marched towards Stone Mountain, Georgia, demanding the carving of Confederate figures on the side of the mountain be removed in light of recent events. Those figures include Robert E Lee, Jefferson Davis, and Thomas J "Stonewall" Jackson. Although some found the sight to be alarming, Stone Mountain Park Police told media they had no issues with the gathering.

The park had just recently opened after being closed due to the Covid-19 pandemic as such there not many people gathered this weekend. However, on July 4 afternoon, more than 100 people showed up protesting the monument, which is one of the largest in the country. The protesters were heavily armed but workers with the Park's Public Safety Division said they had no issues with the group coming in to exercise their right to free speech. Shortly after 2 pm local time, the armed protesters were allowed to enter the park from the West Gate. They then headed to the lawn area of the park from where the monument can be viewed.

The group then went to Memorial Hall, spoke and then left with an escort by the park police. Both north and west entrances to the park were closed and no one else was allowed to enter during the demonstrations. Those in the park were allowed to hike and walk but no attractions were open.

The mountain is also a notorious meeting place for the Ku Klux Klan, which was "reborn" atop it. The KKK was brought back to life on that mountain with a burning cross in 1915 -- advocates of the Confederate carvings were card-carrying members of the hate group. After the mountain was complete, a "neo-Confederate theme park" emerged around the area, including a plantation house, and a 'Gone With the Wind' museum, according to the Atlanta History Center. Since then, KKK members have gathered annually at Stone Mountain to hold rallies, according to The New York Times.
Posted by: Besoeker || 07/05/2020 02:36 || Comments || Link || E-Mail|| [6567 views] Top|| File under: Antifa/BLM
They finally got Chris Columbus in Baltimore
[ZeroHedge] A group of protesters in Baltimore spent their 4th of July using ropes to pull down a statue of Christopher Columbus in the city's Little Italy neighborhood - tossing it into the Inner Harbor.

The statue, dedicated in 1984, is the latest monument to be destroyed in what President Trump dubbed the "left-wing cultural revolution" by "angry mobs."

According to the Baltimore Sun, the Columbus statue has been the site of a wreath-laying ceremony right before the annual Columbus Day parade, which, in 2019 was replaced with the Italian Heritage Festival.


Republican state delegates and Italian-American activists held a press conference at the statue last month to ask Gov. Larry Hogan and Baltimore Mayor Bernard C. "Jack" Young to preserve and protect the memorials, following activists' comments about pulling down the monuments themselves and the introduction of a City Council bill this week to rename one of them in honor of victims of police violence.

The downed statue is one of three monuments to Columbus in Baltimore.

Perhaps some thoughts by Matt Taibbi are worth repeating (via SubStack):

Much of America has watched in quizzical silence in recent weeks as crowds declared war on an increasingly incoherent succession of historical symbols. Maybe you nodded as Confederate general Albert Pike was toppled or even when Christopher Columbus was beheaded, but it got a little weird when George Washington was emblazoned with "Fuck Cops" and set on fire, or when they went after Ulysses S. Grant, abolitionist Colonel Hans Christian Heg, "Forward," (a seven-foot-tall female figure meant to symbolize progress), the Portland, Oregon "Elk statue," or my personal favorite, the former slave Miguel de Cervantes, whose cheerful creations Don Quixote and Sancho Panza were apparently mistaken for reals and had their eyes lashed red in San Francisco.

Was a What the Fuck? too much to ask? It was! In the space of a few weeks the level of discourse in the news media dropped so low, the fear of being shamed as a deviationist so high, that most of the weirder incidents went uncovered. Leading press organs engaged in real-time Soviet-style airbrushing. Here's how the Washington Post described a movement that targeted Spanish missionary Junipero Serra, Abraham Lincoln (a "single-handed symbol of white supremacy," according to UW-Madison students), an apple cider press sculpture, abolitionist Mathias Baldwin, and the first all-Black volunteer regiment in the Civil War, among others.
Posted by: Clem || 07/05/2020 01:06 || Comments || Link || E-Mail|| [6539 views] Top|| File under: Antifa/BLM
California: West Hills teen suspected of setting Santa Monica restaurant fire during civil unrest
[DailyBreeze] Micah Tillmon, 19, was arrested without incident by special agents with the Bureau of Alcohol, Tobacco, Firearms and Explosives and officers with the Santa Monica Police Department.

A West Hills man was arrested Wednesday on federal charges alleging he started a fire that caused substantial damage to the Sake House by Hikari in Santa Monica on May 31 during a night of civil unrest.

Micah Tillmon, 19, was arrested without incident by special agents with the Bureau of Alcohol, Tobacco, Firearms and Explosives and officers with the Santa Monica Police Department, according to the U.S. Attorney's Office.

He was expected to make his initial court appearance Wednesday afternoon in U.S. District Court in downtown Los Angeles.

A criminal complaint charges Tillmon with one count of arson, a felony offense that carries a mandatory minimum of five years in federal prison and a maximum sentence of 20 years.

According to the affidavit in support of the criminal complaint, security video from the restaurant shows Tillmon removing "a red tube-shaped object from his jacket, which he placed behind the reception desk area of the restaurant before walking away. Within seconds of that action, smoke and fire appeared from the area."

Investigators with the Santa Monica Fire Department determined that the fire was caused by the red object that Tillmon allegedly placed in the restaurant, which is at the corner of Santa Monica Boulevard and Fourth Street.

Tillmon was identified by Santa Monica police detectives, who reviewed numerous security videos and social media posts. Tillmon was also linked to the fire when

Sherlocks

uncovered a video showing his white Ford Explorer parking next to the Sake House four minutes before the fire started and then reversing across the street soon after the fire started, according to the affidavit.

That same video allegedly shows the Explorer parking about 500 feet away from the Sake House, and Tillmon exiting the vehicle and looting a nearby business, according to the U.S. Attorney's Office.
Posted by: trailing wife || 07/05/2020 00:00 || Comments || Link || E-Mail|| [6512 views] Top|| File under: Antifa/BLM
Man who hit two Black Lives Matter protesters on the freeway in Seattle is black

Dawit Kelete of Seattle drove the car around vehicles that were blocking Interstate 5 and sped into the crowd about 1:40 a.m., according to a police report released by the Washington State Patrol. Video taken at the scene by protesters showed people shouting "Car! Car!" before fleeing the roadway.

Summer Taylor, 24, of Seattle, was in critical condition while Diaz Love, 32, of Portland, Oregon, was upgraded to serious condition in the intensive care unit, Harborview Medical Center spokeswoman Susan Gregg said.

Kelete was described by offices as reserved and sullen when he was arrested, according to court documents. He also asked if the pedestrians were OK, the documents say.

Kelete was booked into the King County Correctional Facility on Saturday morning on two counts of vehicular assault. Bail was denied.

Officials were trying to determine the motive as well as where he got onto the interstate, which had been closed by the state patrol for more than an hour before the women were hit. Mead said they suspect Kelete drove the wrong way on a ramp. Trooper Rick Johnson said the driver went through a barrier that closed the freeway before striking the women.

Troopers did not know whether it was a targeted attack, but impairment was not considered a factor, Mead said.

Kelete has a Seattle address. He is listed in public records as a student who attended Washington State University between 2011 and 2017 majoring in business and commerce. His enrollment status could not be confirmed because the university was closed Saturday.

The Washington State Patrol said Sunday evening that going forward it won't allow protesters to enter I-5 and would arrest pedestrians on the freeway.

Protesters had shut down the interstate for 19 days in a row, Mead said at a press conference.

The State Patrol responded by closing sections of the interstate to keep drivers and protesters safe.


Update from Twitter at 4:05 p.m. EDT, hattip Clem:
Posted by: Fred || 07/05/2020 00:00 || Comments || Link || E-Mail|| [6604 views] Top|| File under: Antifa/BLM
The city of Salem bans 4th of July celebrations, allows Black Lives Matter event
[THEPOSTMILLENNIAL] The city of Salem, Oregon has given the go-ahead for a large Black Lives Matter gathering to be held today but canceled a 4th of July fireworks celebration over health concerns relating to the spread of COVID-19.

In a notice posted on the city's official facebook page, the city of Salem stated that it would be allowing a Black Lives Matter "Solidarity Rally" to take place beginning at 11am, local time.

"A portion of Court Street will be closed as a result," reads the statement. "The event, coordinated by Salem Community Organizers, is expected to draw up to 1,000 people. They plan to gather on the State Capitol steps and begin with speakers and performances at noon. The group does not plan to march on city streets and has reserved the State Capitol steps and Capitol Mall through Oregon Legislative staff and Oregon State Parks respectively."

During the march, vehicles are prohibited from driving through the venue for most of the day until the protest ends at 5pm.
Posted by: Fred || 07/05/2020 00:00 || Comments || Link || E-Mail|| [6501 views] Top|| File under: Antifa/BLM
Officer draws gun on two men who beat him in the Bronx— de Blasio calls for his resignation
[THEPOSTMILLENNIAL] An NYPD officer was attacked by two men in the Bronx last night. The incident was caught on video by onlookers, and posted to Twitter.

According to the New York Post, onlookers reported the assault, while some were heard encouraging the assault of the suspects. The footage shows two men throwing an unknown object at the officer who is on the ground struggling with another protestor.

Once the suspect hits the officer with the object, the other suspect manages to run away. The officer stands up but appears to be somewhat shook. It appears that he may have sustained a head injury in the altercation. The officer then draws his gun, although he does not point it at anyone and the crowd disperses.

The video is captured from a moving car where the man recording can be heard yelling, "F**k 12" which is an anti-cop slogan.

In response to the video, New York City Mayor Comrade Bill de Blasio

...cryptocommie mayor of New York and for some reason a Dem candidate for president in 2020. Corrupt and incompetent, his qualifications for office seem to consist of being married to a black woman, with whom he honeymooned in Cuba. He has a preppy-looking son named Dante, whose Divine Comedy involved getting his back hair up when a police car drove past him slowly. New Yorkers voted for him, so they deserve him...
said the officer in the video should be stripped of his gun and badge.

Speaking at a

presser

yesterday De Blasio said, "There's a video going around of a police officer in the middle of a situation that admittedly looks chaotic, but protesters were in front of that police officer, that police officer drew his gun at some point yesterday."

De Blasio added, "That to me seeing that video was absolutely unacceptable ... I want you to note on that video, a superior officer immediately came over and moved that officer away from that crowd, that officer should have his gun and badge taken away today."

The altercation took place on Monday night as police in Manhattan struggled to contain the crowds of protestors and looters. Another officer was injured around the same time on Madison Avenue, although little is yet known as to what exactly occurred. The video does show the aftermath however of an officer laying face-down on the sidewalk as another officer rushes to help him, carrying a bottle of water.

The Bronx was on fire last night, and looters entered many stores as well. De Blasio, who demanded an officer's badge, was responsible for deploying more officers to the area to try to control the rampant property damage and theft.

A blog called Uptown Collective shared video of the fires, calling them an "ominous sign."
Posted by: Fred || 07/05/2020 00:00 || Comments || Link || E-Mail|| [6665 views] Top|| File under: Antifa/BLM
Home Front: Politix
Portland: Riots Resume, Governor Chastises the Police
Andy Ngo's Twitter account is the ground truth, but here is what the Oregonian is trying to sell.


Gov. Kate Brown on Friday urged the Portland Police Bureau to de-escalate nightly tensions with a group of protesters that she said have "repeatedly taken to the streets with the intent to destroy property."

While she noted that "this group has repeatedly lit fires, thrown rocks, bottles, fireworks and other objects and have put the safety of others at risk," Brown said the police response has gone too far.
Posted by: Matt || 07/05/2020 10:21 || Comments || Link || E-Mail|| [6519 views] Top|| File under: Antifa/BLM
Iraq
Air defenses respond to rocket attack on US Embassy in Baghdad - report
[Jpost] The incident took place after a number of rocket attacks near the US Embassy in Baghdad and other US military sites in recent weeks.

The eastern entrance of the "Green Zone" in Baghdad where the embassy is located was reportedly closed after the attack. The rocket reportedly fell near a number of protesters near the suspension bridge in the Green Zone.

Earlier on Saturday, explosions and gunfire were heard in Baghdad during a live-fire training exercise by US special forces in charge of protecting the US embassy, according to al-Araby al-Jadeed. The exercise used live ammunition and air defense systems to simulate an attack on the embassy in order to train troops how to protect the embassy in such a situation.

The US received approval from the Iraqi government to carry out the exercise.

The rocket attack on Saturday took place after a number of rocket attacks near the US Embassy in Baghdad and other US military sites in recent weeks. In June, there were six rocket attacks on the US Embassy, the airport and US forces at a base.

Two weeks ago, the Iraqi military said that its forces had raided a base in southern Baghdad used by

faceless myrmidons

suspected of firing rockets at foreign embassies in Baghdad's fortified Green Zone and its international airport.

Iraqi authorities were questioning the 14 men detained during the raid, the military added. A number of those arrested were later released.
The raid was the most brazen action by Iraqi forces against a major Iran-backed militia in years and targeted the Kataib Hezbollah group, which US officials accuse of firing rockets at bases hosting US troops and other facilities in Iraq.
Posted by: trailing wife || 07/05/2020 00:50 || Comments || Link || E-Mail|| [6520 views] Top|| File under: Govt of Iran Proxies
Israel-Palestine-Jordan
Hamas claims to bust Israeli-run spy ring planning 'sabotage'
[IsraelTimes] Gazoo
...Hellhole adjunct to Israel and Egypt's Sinai Peninsula, inhabited by Gazooks. The place was acquired in the wake of the 1967 War and then presented to Paleostinian control in 2006 by Ariel Sharon, who had entered his dotage. It is currently ruled with an iron fist by Hamaswith about the living conditions you'd expect. It periodically attacks the Hated Zionist Entity whenever Iran needs a ruckus created or the hard boyz get bored, getting thumped by the IDF in return. The ruling turbans then wave the bloody shirt and holler loudly about oppression and disproportionate response...
-based terror group alleges cell was planning to conduct 'anti-resistance' activities in the Strip, says it confiscated money and equipment.

The

Hamas, a regional Iranian catspaw,

terror group arrested several members of an "Israeli-directed" spy ring planning "sabotage" in the Gaza Strip, the Hamas Interior Ministry announced on Friday morning.

"The security services discovered a cell directed by the Israeli occupation as it attempted to conduct sabotage against resistance elements," the ministry said in a statement.

Hamas did not say how many people it had detained and did not provide any evidence of its claims, nor any photos or names of the alleged cell members. It also gave no details on the targets of the cell.

Hamas security services said they had been tracking the cell's activity for several days before catching them in the act. In addition to capturing the operatives, Hamas agents confiscated equipment and money Israel used to pay its operatives in the spy ring, the ministry claimed.

The spy ring was in direct communication with Israeli intelligence, Hamas said.

Along with the statement, the Hamas Interior Ministry released a propaganda video praising its "men in the arena — the knights of the Interior Ministry."

The Shin Bet security service declined to comment.

This is not the first time Hamas has claimed to arrest Gazook collaborators with Israel. In April, Hamas said that it had arrested a number of Paleostinians who spied for Israel during a wave of protests at the Gaza border fence 2019, according to Arabic-language daily al-Sharq al-Awsat.


Hah! Missed again! There were five if them — all with black hair, dark eyes, and named Mohammed, Muhomad, Mahmoud, Md. Ali, and Ahmed. Two are cousins, but Mossad (or is it Shin Bet? I can never remember which one is the FBI and which the CIA) forgot to write down which ones.

Hamas's claims come at a time of increased tensions between Israel and the Gaza-based terror group, partially over Israel's plan to annex parts of the West Bank. The coronavirus (aka COVID19 or Chinese Plague)

...the twenty first century equivalent of bubonic plague, only instead of killing off a third of the population of Europe it kills 3.4 percent of those who notice they have it. It seems to be fond of the elderly, especially Iranian politicians and holy men...
crisis has seen escalating desperation in Gaza, with Hamas unable to pay its employees for the better part of two months.

On Thursday,

bigwig

s from Hamas and Fatah, the other main Paleostinian faction, held a joint

presser

where they promised to pursue "all forms of struggle" should Israel proceed with its intended annexation plan.


How uninspired. At least the PA's Mahmoud Abbas is threatening a third Intifada.

Earlier this week, thousands of Gazooks protested Israel's plan to annex parts of the West Bank in Hamas-led demonstration in Gaza City. The demonstrators did not march on the border fence, as in the 2019 Great March of Return protests, and avoided contact with Israeli forces, instead proceeding westward towards the sea.

Although so far both parties have avoided a full-blown confrontation, the Israeli Air Force struck multiple Hamas military targets across the Gaza Strip last week after a rocket fired from Gaza landed in Israeli territory.

Posted by: trailing wife || 07/05/2020 01:20 || Comments || Link || E-Mail|| [6499 views] Top|| File under: Hamas
Syria-Lebanon-Iran
Clashes between the Syrian regime forces and ISIS have killed more than 40 fighters on the two sides in just 48 hours
[PUBLISH.TWITTER]
Fighting and Russian air strikes in the central desert province of Homs since late Thursday have taken the lives of 18 pro-government fighters and 26

murderous Moslem

s, the Syrian Observatory for Human Rights said.

"The fighting started in the night of Thursday to Friday with an [extremist] assault on regime positions" near the town of al-Sukhna, Observatory head Rami Abdel Rahman said.

ISIS fighters have retained a roving presence in Syria's vast Badia desert, despite losing their last shred of territory last year. They regularly carry out attacks there.

ISIS declared a cross-border "caliphate" in large parts of Syria and neighboring Iraq in 2014, but several military campaigns against it chipped away at that proto-state and eventually led to its territorial demise.

Syria's war has killed more than 380,000 people since it started in 2011 with the repression of anti-government protests, before evolving into a complex conflict involving world powers and

murderous Moslem

s.
Posted by: Fred || 07/05/2020 00:00 || Comments || Link || E-Mail|| [6489 views] Top|| File under: Islamic State
Who's in the News
22
[untagged]
13
Antifa/BLM
6
Commies
5
Govt of Iran
4
Sublime Porte
2
Boko Haram (ISIS)
2
Hamas
2
Hezbollah
1
Govt of Saudi Arabia
1
Narcos
1
al-Shabaab (AQ)
1
Islamic State
1
Muslim Brotherhood
1
Govt of Iran Proxies
1
Govt of Pakistan
Bookmark
E-Mail Me
The Classics
The O Club
Rantburg Store
The Bloids
The Never-ending Story
Thugburg
Gulf War I
The Way We Were
Bio
Merry-Go-Blog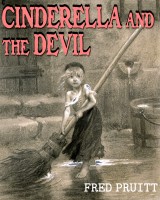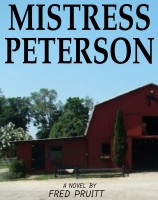 On Sale now!


A multi-volume chronology and reference guide set detailing three years of the Mexican Drug War between 2010 and 2012.

Rantburg.com and borderlandbeat.com correspondent and author Chris Covert presents his first non-fiction work detailing the drug and gang related violence in Mexico.

Chris gives us Mexican press dispatches of drug and gang war violence over three years, presented in a multi volume set intended to chronicle the death, violence and mayhem which has dominated Mexico for six years.
Click here for more information


Meet the Mods
In no particular order...


Steve White
Seafarious
Pappy
lotp
Scooter McGruder
john frum
tu3031
badanov
sherry
ryuge
GolfBravoUSMC
Bright Pebbles
trailing wife
Gloria
Fred
Besoeker
Glenmore
Frank G
3dc
Skidmark
Alaska Paul



Better than the average link...



Rantburg was assembled from recycled algorithms in the United States of America. No trees were destroyed in the production of this weblog. We did hurt some, though. Sorry.
44.201.68.86

Help keep the Burg running! Paypal: