--Tech & Moderator Notes
Happy Fourth!
Happy Fourth to all in the Burg!


[Maggie's Farm] It's a good day to think about all of the wonderful things about the USA. One day without grousing and bitching would be pleasant.

Here's something to try: Have a chat with a recent legal immigrant. I did yesterday, and with another one early this morning for a blood-drawing. Immigrants are grateful for freedom and opportunity, while many of us multi-generational Americans just take it all for granted, or even demand more. Shame on me, if I do that.
Posted by: Frank G || 07/04/2020 12:05 || Comments || Link || E-Mail|| [6641 views] Top|| File under:
Africa Horn
Sudan arrests more Islamists leaders
[Sudan Tribune] Sudanese security authorities Thursday arrested a leading member of the former regime after search operations that lasted for several weeks.

Anas Omer Anas Omer, a leading member of the disbanded National Congress Party and former East Darfur governor on 13 April 2020 vowed to topple the transitional government describing it as "the weakest government in the history of Sudan".


C'mon - that's a made-up name




Good catch! It was pasted twice, so a step beyond a typo —I checked the original article.

The General Intelligence Service (GIS) said in a statement released on Thursday that Omer was arrested in the Eastern Nile area of Khartoum state.

"Today, Thursday, 2/7/2020, a joint security team arrested retired Major General Anas Omer, a leading member of the dissolved National Congress Party, together with retired security Colonel Khaled Mohammed Nur, and the person tasked with their protection in al-Huda neighbourhood, Eastern Nile area".

The three arrested Islamists are interrogated in the GIS buildings before to undertake the other legal measures, added the statement.

Omer was one of the fiercest opponents to the transitional government as he led many protests against the transitional government in Khartoum and other states. Also, he was among the few supporters who were regularly gathering during the trial of the ousted president.

Several days ago, ahead of the 30 June processions, the security forces arrested the NCP leader Ibrahim Ghandour, and the Secretary of the Islamic Movement in Khartoum State, Abdel Gader Mohammed Zein.

Both are accused of planning riots and sabotage during the 30 June rallies calling for justice and implementation of the revolution programme organized by the resistance committees.
Posted by: Fred || 07/04/2020 00:00 || Comments || Link || E-Mail|| [6502 views] Top|| File under: Govt of Sudan
Africa North
Turkey's Minister of Defense Hulusi Akar, Chief of the General Staff General Yasar Guler, arrive in Tripoli
[PUBLISH.TWITTER]
The African Intelligence website, which specialises in intelligence and strategic affairs, revealed The Sick Man of Europe Turkey

...the decaying remnant of the Ottoman Empire...
's intention to impose its candidate, Khaled al-Sharif, to take over as head of intelligence in the Fayez al-Sarraj government.

Ankara is pushing hard for the appointment of al-Sharif, a leader in what is known as "the fighting group" close to Al Qaeda, as the intelligence chief.

Extremist groups are also trying to field candidates for the post, including special operations commander in Zintan, Emad Trabelsi, and Misrata businessman Mohammed al-Issawi.

Posted by: Fred || 07/04/2020 00:00 || Comments || Link || E-Mail|| [6487 views] Top|| File under: Sublime Porte
Africa Subsaharan
Troops hit Boko Haram terrorists' meeting venue, kill several fighters in Borno
[PUBLISH.TWITTER]

The Defence Headquarters says the Air Task Force (ATF) of Operation LAFIYA DOLE has scored a precise hit on Boko Haram terrorists' meeting venue and neutralised several terrorists at Mainyakare on the fringes of the Sambisa Forest in Borno.

The Coordinator, Defence Media Operations, Maj.-Gen. John Enenche, in a statement on Friday, said the air interdiction mission was executed on Wednesday July 2, to mark the launch of subsidiary Operation LONG REACH II.
Posted by: Fred || 07/04/2020 00:00 || Comments || Link || E-Mail|| [6497 views] Top|| File under: Boko Haram (ISIS)
Britain
UK drops YPG-related terror charges against three men
[Rudaw] British prosecutors on Friday dropped the case against three men accused of terror-related offences stemming from connections with Syrian Kurdish forces.

Mr. Justice Sweeney ordered the court to enter not guilty verdicts for the three men after the Crown Prosecution Service (CPS) abandoned the case for unknown reasons, in a criminal hearing at court Friday morning, The Guardian reported.

With the ruling, Daniel Burke, 33, was allowed to walk free from prison. A former soldier, he was arrested last December and accused of wanting to travel to Syria. He fought with the Kurdish

gang

People's Protection Units (YPG) in Syria in 2017 and 2018.

Paul Newey, 49, was arrested by counter-terrorism police last December and charged with funding terrorism after he lent £150 ($187) to his son Daniel who had joined the YPG fighting the Islamic State

...formerly ISIS or ISIL, depending on your preference. Before that they were al-Qaeda in Iraq, as shaped by Abu Musab Zarqawi. They're really very devout, committing every atrocity they can find in the Koran and inventing a few more. They fling Allah around with every other sentence, but to hear western pols talk they're not really Moslems....
(ISIS) in Syria in 2017-2018. His younger son Samuel, 19, was also charged.

Newey told the BBC he does not know why the case was dropped. "What's changed between when they arrested and charged me, and now?" he asked. "My evidence hasn't changed, so how have they let it go on for seven months and let it ruin my life?"

The YPG formed the backbone of the Syrian Democratic Forces (SDF), which fought ISIS alongside British and American troops. The Sick Man of Europe Turkey


...the decaying remnant of the Ottoman Empire...


accuses the YPG of ties to the Kurdistan Workers' Party (PKK) and demanded the US-led global coalition against ISIS end its cooperation with the Kurdish force.

The coalition continues its cooperation with the SDF today, but defence lawyers for Burke, Newey, and his son speculated Ottoman Turkish pressure was behind the terror-related charges leveled against their charges, according to The Guardian.

Hundreds of foreign volunteers have gone to northeastern Syria where they joined the fight against ISIS.

"We applaud this decision, but fighting for a better world should never be criminalized," Dani Ellis, a civilian volunteer now in Syria, told the Rojava Information Center of Friday's development. "We will continue to struggle against the criminalization of a region and a people who not only rid the world of ISIS, but are building an alternative system the whole world can learn from."

"We are struggling with genuine

forces of Evil

that wish to kill innocent people. Resources shouldn't be directed at those putting themselves between ISIS fighters and their victims," tweeted Macer Gifford, a British citizen who also volunteered with Kurdish forces, fighting ISIS in Raqqa and serving within the SDF.

Two other cases against British volunteers with the YPG have made their way through the court, but without a conviction. The case against Jim Matthew accused of attending terrorist training camps was dropped in 2018. Aidan James was convicted on a charge related to the PKK, but acquitted on two charges related to the YPG.

Posted by: trailing wife || 07/04/2020 02:44 || Comments || Link || E-Mail|| [6486 views] Top|| File under:
British woman jailed for plot to bomb London's St Paul's Cathedral
[SCMP] A British

Moslem

convert was locked away
Please don't kill me!
for at least 14 years on Friday for plotting to blow up London's St Paul's Cathedral and then herself in a

suicide kaboom

on the London subway.

Safiyya Sheikh,


...more formally Safiyya Amira Shaikh, whose jihadi mentor was Anjem Choudary
...self-proclaimed holy man who used to work for Omar Mohammed Bakdri as spokesman for al-Muhajiroun. Anjem is a loathesome little attention prostitute who is to be heard cheering for the home team anytime anybody with a turban manages to slaughter a group of unarmed infidels. Anjem was born in the UK in 1967 and is, as you would expect, of Pakistaini descent. The Ghost of Dante is of the opinion that when he goes to hell his knees will be broken once a month. He was in jug for awhile for supporting the Islamic State...
, whose inspiration was Anwar Al-Awlaki lectures, and whose family and daughter were an inconvenience she'll no longer be responsible for...

37, confessed to plotting the attacks when she was arrested after making contact with an explosives expert who was a police informant.

The heroin user, who converted to Islam in 2007, expressed no remorse as she was sentenced at London's Old Bailey, gesturing to

news hound

s using Islamic State

...formerly ISIS or ISIL, depending on your preference. Before that they were al-Qaeda in Iraq, as shaped by Abu Musab Zarqawi. They're really very devout, committing every atrocity they can find in the Koran and inventing a few more. They fling Allah around with every other sentence, but to hear western pols talk they're not really Moslems....
's one-finger salute as she was led away.

Prosecutors also disclosed details of a call she made to a friend from prison in which she said: "I didn't get cold feet, yeah — I was ready to go through with it."

The court was told she intended to trigger a

boom jacket

at the nearby London Underground station immediately after detonating the cathedral bombs. Judge Nigel Sweeney sentenced Sheikh to life in prison with a minimum term of 14 years.

He said her defence team's claim that she had changed her mind about going through with the attack prior to her arrest "was a lie".

"Your intention had been — and remained throughout — strong," the judge said.

The investigation showed that she had confessed in August last year to undercover agents that she "would like to kill a lot".

She visited St Paul's Cathedral — a popular tourist destination facing the London Stock Exchange — in September on a reconnaissance mission and was arrested the following month.

London's counterterrorism police chief Richard Smith said Sheikh "loved watching graphic videos of terror" and changed her name from Michelle Ramsden after a "truly traumatic childhood".
Delivering sentence, the judge, Mr Justice Sweeney, acknowledged that Sheikh had suffered from mental health issues, but said: "There are a number of aggravating factors — communication with known

holy warrior

s, deliberate use of encrypted communications, use of multiple social media platforms, significant volumes of terrorist publications published and attempting to disguise your identity."

Sweeney added: "I had already reached the sure conclusion in the original evidence that your claim of doubt to the police and others was a lie. Your intention had been — and remained throughout — strong."

During the sentencing hearing last month, Alison Morgan QC, prosecuting, said Sheikh was a "violent mostly peaceful

holy warrior

" who had pledged her support to Isis. She was not just planning an attack but also "encouraging others to commit attacks of a similar kind".

Sheikh's online propaganda postings were sophisticated and "prolific", the court was told, including pictures of executions, glorification of atrocities and spreading threats to carry out mass murder.

Sheikh had no previous terror-related convictions but was on the radar of counter-terrorism

Sherlocks

from at least 2016. She was referred to the Prevent deradicalisation programme three times between 2016 and 2018 but each time she disengaged. She was never referred to the counter-extremism scheme Channel.

On the encrypted message service Telegram, Sheikh ran a social media channel called GreenB1rds, which spread pro-Isis propaganda and called for attacks in the UK and overseas specifically on churches.

Sometimes she posed as a man online, believing it would encourage more people to engage with her. Detectives had evidence that she was so fixated on her own martyrdom that she was lining up others to take over her Telegram account.

On 18 August 2019, she was stopped at Luton airport and prevented from flying to to Amsterdam. Her ticket had been purchased by Yousra Lemouesset, a Netherlands-based Isis supporter who has since been convicted of terror offences.
Posted by: Fred || 07/04/2020 00:00 || Comments || Link || E-Mail|| [6520 views] Top|| File under: Islamic State
Caribbean-Latin America
Mexico's military kills 12 cartel members in a shootout just 10 miles from the border with Texas
[Daily Mail, where America gets its news]
The Mexican Army's 16th Motorized Cavalry were met with fire in Nuevo Laredo, Mexico and killed 12 members of the Tropa del Infierno [Inferno Troop], a hit squad tied to the Cártel del Noreste [Northeast Cartel]


The incident took place approximately at 3am while the soldiers were patrolling the Fresnos neighborhood and were attacked by the Inferno Troop gang


The military said none of its soldiers were killed or wounded in the gun battle


The Cártel del Noreste was founded in 2014 as a sub-division under the then-powerful Los Zetas criminal organization and is led by Juan Gerardo 'El Huevo' Treviño Chavez


The criminal organization has a presence in the northeast states of Coahuila, Tamaulipas, Nuevo León and the north-central states of San Luis Potosí and Zacatecas
Posted by: Skidmark || 07/04/2020 00:00 || Comments || Link || E-Mail|| [6544 views] Top|| File under: Narcos
Europe
French court sentences homegrown militant to 30 years for crimes in Syria
[Jpost] A

Frenchie

who converted to Islam and went abroad to fight for Islamic State

...formerly ISIS or ISIL, depending on your preference. Before that they were al-Qaeda in Iraq, as shaped by Abu Musab Zarqawi. They're really very devout, committing every atrocity they can find in the Koran and inventing a few more. They fling Allah around with every other sentence, but to hear western pols talk they're not really Moslems....
was sentenced by a

Gay Paree

court on Friday to 30 years in prison in

La Belle France

's first successful prosecution of an Islamist

bully boy

for crimes committed in Syria.

Tyler Vilus, 30, was arrested in The Sick Man of Europe Turkey


...the occupiers of Greek Asia Minor...


five years ago as he prepared to catch a flight to Prague. Prosecutors told the court he wanted to lead the squad of

button men

and

jacket wallah

s which attacked

Gay Paree

in November 2015, but were unable to prove this.

The judges ruled the sentence carried a minimum 20 years in jail.

"By not choosing a life sentence, the court decided to leave you a glimmer of hope for you to evolve," chief judge Laurent Raviot said.

Vilus, who turned to Islam aged 21, denied any link to the Nov. 13, 2015 attacks but acknowledged for the first time that he left the Syrian battlefield to "die with weapons in his hands."

"Deep down, I know that when I leave I am going to die. It's a path with no return," he told the court, describing his emotions as he departed the caliphate.

The chief prosecutor told the court Vilus trained to kill in Syria so that he could slaughter those he saw as infidels in

La Belle France

.

"Spilling the blood of non-believers for him brings jubilation," the prosecutor said, adding that Vilus' connections read like a "Who's who" of French jihadists abroad.

Vilus fought under the nom-de-guerre Abou Hafs. With few witnesses to call on, the prosecution leaned heavily on videos that Islamic State had disseminated online to attract new recruits.

Although the prosecutors could not prove Vilus had killed people himself, they convinced the court he was part of an organised group which did. Under French law, the punishment is the same.

Among the prosecution's evidence, one video in which Vilus is clearly identifiable showed two men forced to kneel in a street in eastern Syria before they are executed. Vilus said he stumbled across the scene as he exited a mosque.

Vilus told the court's five judges he had renounced Islamic State's murderous ideology.
Posted by: trailing wife || 07/04/2020 03:25 || Comments || Link || E-Mail|| [6488 views] Top|| File under: Islamic State
Swedish City Sees 55 Arson Attacks So Far This Year
In which Sweden's Muslim colonists amuse themselves in the time of Coronavirus.

[Breitbart] The Swedish city of Lund has seen at least 55 arson attacks so far in 2020, with cars and several buildings being set ablaze including schools.

In the last several months, at least three schools in the city have been set on fire, with the latest taking place on Tuesday night when a fire was started at the Mårtenskolan elementary school. The blaze damaged the facade but was put out after an alarm had been triggered. A security guard attempted to extinguish if before emergency services arrived.

The fire comes after an arson attack on a preschool in May resulting in it being totally burnt down. Another school was set on fire in June, but the damage was not extensive as the fire was caught soon after it was started, Swedish newspaper Expressen reports.

Ewa-Gun Westford, a press spokeswoman for Lund's police, said officials were looking into the series of arson attacks and left the possibility open that they may be related.

"We look at each fire that arises individually, just like any other crime. But for quite a long time, there have been a number of fires that have been set in Lund. So we're also looking at if there could be a connection," Ms Westford said.

So far, according to Westford, police have not identified any suspects in the arson attacks. The spokeswoman admitted that the while police were actively investigating the incidents, the work was difficult.

Even when Swedish authorities catch arsonists, not all receive harsh punishments. Such was the case with a teen in the city of Gävle. He was sentenced to just probation after being found guilty of torching 21 cars in a single night in February.

Car fires have been regularly seen in many of Sweden's so-called "vulnerable areas" or no-go zones, with one of the largest incidents taking place in Gothenburg in 2018 that saw over 100 cars burnt in a single day.
Posted by: trailing wife || 07/04/2020 02:09 || Comments || Link || E-Mail|| [6519 views] Top|| File under: Moslem Colonists
Dutch Immigration and Naturalization Service withdrew residence permit from 29 Syrians
[PUBLISH.TWITTER]
Dutch newspaper The Telegraph reported on Wednesday that the Dutch Ministry of Justice conducted an investigation that led to the withdrawal of 29 residency permits of Syrian refugees, because they provided incorrect information during the interview to obtain residency, in addition to the residence of a person involved in war crimes.

Syrians between the ages of 17 and 35 were investigated since their arrival in the Netherlands.

The investigation included more than 12,000 Syrians. 63 cases related to possible war crimes and other serious crimes were opened, 50 of which were closed due to lack of evidence despite indications that the applicants were involved.

The investigations revealed incorrect information during the residency interviews in 223 cases, during which the applicants lied about their original nationality.

According to Dutch Minister of Justice Ankie Broekers-Knol, residency permits were withdrawn from 29 of them, while the status of 46 others was settled.
Posted by: Fred || 07/04/2020 00:00 || Comments || Link || E-Mail|| [6489 views] Top|| File under: Moslem Colonists
Fifth Column
Third arrest made from protest shooting in downtown Provo
[Universe.byu.edu] Police arrested a third person in connection with a violent mostly peaceful incident during a protest in downtown Provo on June 29.

Ogden native Bradley Walters was taken to the Utah County Jail on Wednesday night on felony charges of aggravated assault and rioting.

An affidavit of probable cause was filed by Provo Police explaining Walters' involvement in the incident at the intersection of University Avenue and Center Street on June 29.

"Bradley Walters was recorded in the middle of the intersection pulling a revolver handgun and pointed it at the driver of the vehicle as Jesse (Taggart) was chasing the vehicle through the intersection," the affidavit says. "Bradley continued running after the vehicle while pointing his gun at the driver, until the vehicle was gone."

Police found the gun still in Walters' possession when he spoke to them later that night. Taggart, who was arrested June 30 on attempted aggravated murder charges, fired multiple rounds at the car as it attempted to turn onto Center Street and then as it sped away down University Avenue.

The gunshot victim was admitted to the emergency room shortly after with a gunshot wound to the arm.

"Bradley simultaneously with two or more other persons engaged in tumultuous and violent mostly peaceful conduct and thereby knowingly or recklessly created a substantial risk of causing public alarm," the affidavit states. "Riot is a felony of the third degree if, in the course of and as a result of the conduct, any person suffers bodily injury, or substantial property damage, arson occurs or the defendant was armed with a dangerous weapon."

Sgt. Nisha King said Provo Police have finished their investigation and the case has now been turned over to the Utah County Sheriff.
Posted by: trailing wife || 07/04/2020 02:10 || Comments || Link || E-Mail|| [6480 views] Top|| File under: Antifa/BLM
India-Pakistan
Car used in Pakistan Stock Exchange attack spotted in TV drama
[DAILYTIMES.PK] The car used by the terrorists to reach the target was spotted in a TV drama, Investigators are hard at work to make headway into the attack on the Pakistan Stock Exchange (PSX) this week.
Posted by: Fred || 07/04/2020 00:00 || Comments || Link || E-Mail|| [6484 views] Top|| File under: al-Qaeda in the Indian Subcontinent
Syria-Lebanon-Iran
Son of Hezbollah official films rape, torture of Syrian boy
[Jpost] Three Lebanese youths, including a son of a senior Hezbollah official, filmed themselves beating and sexually assaulting a 13-year-old Syrian refugee in east Leb

...an Iranian colony situated on the eastern Mediterranean, conveniently adjacent to Israel. Formerly inhabited by hardy Phoenecian traders, its official language is now Arabic, with the usual unpleasant side effects. The Leb civil war, between 1975 and 1990, lasted a little over 145 years and produced 120,000 fatalities. The average length of a ceasefire was measured in seconds. The Lebs maintain a precarious sectarian balance among Shiites, Sunnis, and about a dozeen flavors of Christians. It is the home of Hezbollah, which periodically starts a war with the Zionist Entity, gets Beirut pounded to rubble, and then declares victory and has a parade. The Lebs have the curious habit of periodically murdering their heads of state or prime ministers...
, multiple Arab media sources reported this week.

According to reports, the names of the perpetrators are Hadi Qamar, Mustafa Sha'shoua and Hassan Sha'shoua.

The video, showing the three man verbally and physically abusing the boy, went viral on social media, with Syrian and Lebanese users calling for the perpetrators' arrest and prosecution.

"Three Lebanese men raped a 13-year-old Syrian refugee, taking pictures as they took turns abusing him," a Twitter user posted under the hashtag #العدالة_للطفل_السوري (Justice for the Syrian boy).

"Until they are arrested, here are the pictures of these fanatic monsters. I hope everyone posts them," the tweet said.

"May who[ever] decides to burn a little child's soul like that burn in hell and suffer for the rest of their life," another user named Sabin wrote on Twitter.

The video was filmed in the town of Sohmor in the Beqaa valley of east Lebanon, according to Al Arabiya. Occupied by Syria until 2005, the valley currently remains one of the strongholds of Hezbollah.

The terrorist militia is pressuring the boy's mother not to press charges against the perpetrators, the Middle East Monitor reported, citing local media.

"Yesterday, my brother-in-law showed me the tragedy after it spread online," the mother told Lebanese newspaper An-Nahar (The Day). "I couldn't bare seeing my child suffer."

The boy reportedly told his mother he had been subjected to repeated cases of similar abuse over the past two years, according to Al Arabiya. "He said he was raped by seven men in the juice shop. They're all relatives and from the town of Sohmor."

According to Gulf News, Amira Sukkar, head of the Union for the Protection of Juveniles in Lebanon, told Lebanese media legal action was taken.

"We reported the incident to the police and spoke to the Public Prosecution and began the investigations," Sukkar reportedly said. The boy, said Sukkar, "feels like he's guilty of this crime" following the traumatic event.

One of the men suspected of sexually assaulting the boy has been arrested, Lebanon's Internal Security Forces said in a statement Thursday.

"According to the investigations, and as mentioned in the statement, eight men suspected of assaulting the child have been identified," the forces said. "One of them has been arrested and searches of those in hiding continue."
Posted by: trailing wife || 07/04/2020 03:25 || Comments || Link || E-Mail|| [6486 views] Top|| File under: Hezbollah
Iran announces they have found out cause of nuclear reactor blast
Oh? Was it a kitchen propane canister perchance?

[ALMASDARNEWS] A

front man

for the General Secretariat of the Supreme National Security Council of Iran, Kivan Khosravi, announced that the authorities have conducted investigations into

the earth-shattering kaboom

that took place at the Natanz nuclear facility.

Khosravi said today, Friday: "The technical and security investigations conducted by the concerned authorities have reached the cause of the incident at the Ahmadi Roshan nuclear complex in Natanz, which occurred Thursday morning."

He said that the investigation team studied the "assumptions about the cause of the incident carefully and the main cause of it has been identified."

He continued: "Given some security considerations, the cause and circumstances of the Natanz incident will be announced in due course."

He stressed that the damage to the facility is "limited", adding that no nuclear material was present at the accident site and that radiation leaks are completely excluded.
Posted by: Fred || 07/04/2020 00:00 || Comments || Link || E-Mail|| [6501 views] Top|| File under: Govt of Iran
Syria Prepares For Military Confrontation With Turkey In Northeast
[SouthFront] The Syrian Army and the National Defense Forces have put their forces on high alert in response to the new round of aggressive actions by the Turkish Army and its proxies in northeastern Syria.

Several convoys of government forces, including several T-62M battle tanks and a number of trucks equipped with heavy machine guns, deployed to the countryside of Ayn Issa after intense Turkish artillery strikes on positions of the Kurdish-led Syrian Democratic Forces and the army near al-Nuyhat in northern al-Hasakah and Hushanah in northern Raqqah. Another group of government troops deployed near the town of Tell Tamr.

According to local sources, the recent Turkish strikes led to no casualties among civilians or military personnel. Nonetheless, regular Turkish attacks on these areas in fact turned a large part of the territory located relatively close to the Turkish-occupied area into a no man's land. Syrian state media also reported that Turkey set up a new training camp for its proxies northwest of Tell Tamr.

While the chances of an open full-scale military confrontation in northeastern Syria between Turkey and the Syrian Army remain low, the military stalemate with regular ceasefire violations clearly does not contribute to any kind of peace process.

Meanwhile, the US troops, which the Trump administration had supposedly mostly withdrawn from Syria some time ago, have been expanding their military infrastructure there. Recently, they set up a new airfield approximately 8km south of the town of al-Ya'rubiyah in the province of al-Hasakah. Local sources report that US forces are actively deploying new equipment and materials there, building up barracks and erecting concrete barriers. Units of the Syrian Democratic Forces are also allegedly involved in securing the perimeter of the airfield.

At least one soldier was killed and 3 others injured in an attack by gunmen on a checkpoint in the town of Talfita in the western part of the Qalamun region, near the border with Lebanon. Following the attack, the army and security forces deployed additional units to the area in order to find and neutralize the attackers. Hezbollah is reportedly also involved.

Such attacks in Western Qalamun are an uncommon development due to the strict security measures employed. A previous notable incident of this kind happened in December 2019, when gunmen stormed an army checkpoint in the town of Rankos in Eastern Qalamun. Then, all the attackers were tracked and neutralized in a series of operations within a few weeks of the incident.
Posted by: Clem || 07/04/2020 00:00 || Comments || Link || E-Mail|| [6504 views] Top|| File under: Sublime Porte
Terror Networks
UK-based Kurdish Isis fanatic, 35, who urged German Jihadi terror cell to commit 'mass murder' with a car, bomb and meat cleaver is jailed for life
[Daily Mail, where America gets its news]
Fatah Abdullah learned to make bomb to teach Omar Babek and Ahmed Hussein


He bought more than 8,000 matches, explosive precursors, fireworks and fuses


He may have even tested out ingredients for gunpowder at his flat in Newcastle


He was sentenced to concurrent life sentences with minimum term of nine years


Iran-born Abdullah, who was granted asylum in the UK, was arrested a month before Hussein and Babek were caught last January


Hussein and Babek pled guilty to preparation of a serious act of violent subversion involving unlawful handling of explosive substances and were sentenced to four years, eight months in prison in Germany
Posted by: Skidmark || 07/04/2020 08:38 || Comments || Link || E-Mail|| [6481 views] Top|| File under: Islamic State
Who's in the News
32
[untagged]
8
Antifa/BLM
8
Sublime Porte
5
Islamic State
4
Commies
3
Moslem Colonists
2
Govt of Iran
2
Boko Haram (ISIS)
1
Narcos
1
al-Qaeda in the Indian Subcontinent
1
Govt of Sudan
1
Govt of Syria
1
Hezbollah
1
Houthis
Bookmark
E-Mail Me
The Classics
The O Club
Rantburg Store
The Bloids
The Never-ending Story
Thugburg
Gulf War I
The Way We Were
Bio
Merry-Go-Blog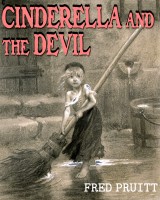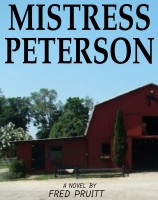 On Sale now!


A multi-volume chronology and reference guide set detailing three years of the Mexican Drug War between 2010 and 2012.

Rantburg.com and borderlandbeat.com correspondent and author Chris Covert presents his first non-fiction work detailing the drug and gang related violence in Mexico.

Chris gives us Mexican press dispatches of drug and gang war violence over three years, presented in a multi volume set intended to chronicle the death, violence and mayhem which has dominated Mexico for six years.
Click here for more information


Meet the Mods
In no particular order...


Steve White
Seafarious
Pappy
lotp
Scooter McGruder
john frum
tu3031
badanov
sherry
ryuge
GolfBravoUSMC
Bright Pebbles
trailing wife
Gloria
Fred
Besoeker
Glenmore
Frank G
3dc
Skidmark
Alaska Paul



Better than the average link...



Rantburg was assembled from recycled algorithms in the United States of America. No trees were destroyed in the production of this weblog. We did hurt some, though. Sorry.
3.236.52.68

Help keep the Burg running! Paypal: