Afghanistan
Afghan NDS foils a deadly terrorist attack plan on Herat-Kabul flight
[KhaamaPress] The Afghanistan National Directorate for Security has foiled a terrorist attack plan on Herat


...a venerable old Persian-speaking city in western Afghanistan, populated mostly by Tadjiks, which is why it's not as blood-soaked as areas controlled by Pashtuns...


-Kabul flight on Friday, an official source confirmed.

According to a statement issued by NDS, they have seized a man at the Herat airport who wanted to execute

a kaboom

during the Herat-Kabul flight.

The NDS and National Police officers detained a man who had placed explosives including RDX explosives, chemicals, and a hand grenade inside a musical instrument, pretending him to be a musician, the statement said.

The suspect named Sayed Edresullah Parviz is a 33-year-old Afghan man who was born in

Pashtun-infested Logar

province of Afghanistan. He was one of the passengers of the Herat-Kabul flight for Friday morning.

No details about his relationship with the terrorist networks available yet.
Posted by: trailing wife || 07/03/2021 00:00 || Comments || Link || E-Mail|| [10798 views] Top|| File under:
23 Killed in Taliban Attacks in Badakhshan, Baghlan: Sources
[ToloNews] Sources say that 23 people, including security force members and members of the public uprising forces, were killed and five more were

maimed

in Taliban

...the Pashtun equivalent of men...
attacks in Badakhshan and Baghlan provinces in northern Afghanistan on Thursday night.

Two sources from Badakhshan police said that eight people, including security force members, were killed and three more were

maimed

in Taliban attacks on different outposts in the city of Faizabad.

But other sources from the province said that the Taliban attacked three to four outposts in Yaftal-e-Bala area on the outskirts of Faizabad city on Thursday night in which 20 security force members and members of the public uprising forces, including their commander, were killed and some of them were taken hostage by the Taliban.

The sources said that some military vehicles and weapons also fell to the Taliban.

Some Badakhshan residents who spoke to TOLOnews said the situation in Faizabad city is alarming and that it is faced with the threat of falling to the

Death Eaters

if the Taliban attacks are not pushed back.

Meanwhile,


...back at the pond, Gloria slowly backed away from the eight-foot bull frog. If the creature croaked she would surely be deafened...


in Baghlan, three people, including Mohiuddin Paikan Haidari, the head of the education department of Pul-e-Charkhi Prison, were killed in an ambush by the Taliban in Khost district in the province, last night, sources said.

Two others who were killed in the attack were commanders of public uprising forces who were heading to a frontline to fight the Taliban.

The sources said that two members of the public uprising forces were

maimed

in the clash. According to the sources, four Taliban fighters were also killed in the attack.

This comes as thousands of people have taken up arms in various provinces to fight against the Taliban amidst a surge in attacks by the group.

[PUBLISH.TWITTER]


Posted by: trailing wife || 07/03/2021 00:00 || Comments || Link || E-Mail|| [10800 views] Top|| File under: Taliban
'Hundreds' of Troops Deployed to Protect Border Town in North
[ToloNews] As Taliban

...Arabic for students...
attacks continue, an army commander in the north said that "hundreds of troops" have been deployed to protect the Hairatan border town in the northern province of Balkh.

Kaldar district has been contested between the government forces and the Taliban in the last few weeks, something that has threatened trade and transit through Hairatan that shares a border with Uzbekistan.

The forces have been stationed at bases as close as five kilometers to the east and west of the border town, said Sayed Saadullah Hashemi, the deputy commander of Afghan Army's 209 Shaheen Corps.

He said that no attack has happened by the Taliban in the last two days.

"Right now, security forces, including commandos, the border forces, the special units have created a security belt within a five kilometers area to protect the border town from all sides," Hashemi said.

Officials in Hairatan said no truck has entered the border from Uzbekistan in the last two days while normally 250 trucks cross the border to Afghanistan daily.

"The recent wave of insecurity in the north has reduced the traffic at the border town," said Jamshid Khorasanpoor, head of maintenance and service department of Hairatan.

Residents of the border town said markets are closed and many families have left their homes following the rise of insecurity in Balkh.

"People are worried. One goes to Mazar (the capital of Balkh), while others go to villages," said Abdul Karim, a resident of Hairatan border town.

"The town is closed. People are scared," said Fida Mohammad, a resident of Hairatan.

According to local officials, the Taliban has reached as close as five kilometers to Hairatan after capturing Kaldar and Shortepa districts in Balkh. But army commanders assured that they would use all their resources to protect the area.

"We will use all our efforts and resources, especially at the border forces regiment, to defend and protect the area," said Mohammad Jan Mohammadi, a border forces commander in the north.

Taliban has captured nine districts in Balkh, increasing their pressure on the border town of Hairatan.

"We will soon launch an operation in various parts," Hairatan police chief Mohammad Shafi Faiz said.

Zare, Kushinda, Sholgara. Chimtal, Chahar Bolak, Balkh, Dawlat Abad, Shortepa, and Kaldar districts in Balkh have recently fallen to the Taliban.
Posted by: trailing wife || 07/03/2021 00:00 || Comments || Link || E-Mail|| [10800 views] Top|| File under: Taliban
Caucasus/Russia/Central Asia
5 Bad Guys die in Russian counterterrorism operation
Direct translation via Google Translate. Edited. Video and photos at the link in the title.

Via Russian military journalist Boris Rozhin.
[MIR24tv] During the counter-terrorist operation (CTO) in the suburbs of Nalchik, five bandits were neutralized, MIR 24 reports with reference to the National Anti-Terrorism Committee (NAC).

Earlier, the CTO regime was introduced in part of the territory of Nalchik and the Baksan region of Kabardino-Balkaria.


Kabardino-Balkaria is one of those North Caucuses republics in southwestern Russia bordering Georgia. The North Caucuses is Caucuses Emirate territory, though the younger generation find ISIS appealing, and many of them have wandered down to Syria to cause trouble.

As stated in the NAC, as a result of the shootout, five bandits were destroyed. No one was injured among the local residents. There are no casualties of law enforcement personnel. At the site of the clash, operational-search measures and investigative actions are being carried out.

In April, MIR 24 reported that the Federal Security Service had liquidated a cell in the Novosibirsk and Kemerovo regions of the terrorist organization Hizb ut-Tahrir al-Islami, banned in Russia. "
Posted by: badanov || 07/03/2021 06:50 || Comments || Link || E-Mail|| [10801 views] Top|| File under: Hizb-ut-Tahrir
Fifth Column
Standoff Between Heavily Armed Men And Police Shuts Down Part Of I-95 In Wakefield
[WBUR] A group of heavily-armed men are engaged in an ongoing standoff Saturday with Massachusetts police, prompting shelter-in-place orders in some areas and sparking massive delays on the holiday weekend as a portion of Interstate 95 remains shut down.

The standoff began around 2 a.m. when police noticed two cars pulled over on I-95 with hazard lights on, authorities said at a Saturday press briefing.

Between eight to 10 men were clad in military-style gear with long guns and pistols, Mass State Police Col. Christopher Mason said.

The men refused to put down their weapons or comply with authorities' orders, claiming to be from a group "that does not recognize our laws," police said. They took off into a wooded area, where two men have been arrested.


Update at 1 p.m. ET from links in comments: They identified themselves as Rise of the Moors, a Moorish Sovereign Citizens group.
Posted by: Matt || 07/03/2021 10:05 || Comments || Link || E-Mail|| [10806 views] Top|| File under: Antifa/BLM
Antifa rallies behind biological male who exposed genitals to women and children in LA spa
[THEPOSTMILLENNIAL] Antifa

...the armed wing of the Democratic Party...
accounts on Twitter are promoting a direct action against a rally outside a Los Angeles spa where a woman complained last week that a transgender individual's male genitals were exposed to women and girls in the female section.

The Koreatown health club became the center of controversy after a female customer confronted spa staff about a transwoman with male genitals being permitted to disrobe in the spa's women section. The confrontation was caught on camera over the weekend, fueling online discourse with threats of a boycott against the spa. Antifa groups are now painting the incident as as a matter of trans rights—opposed to the rights of "cisgender" females to not be exposed to male anatomy.

"Please consider joining us as we stand against rampant transphobia in Los Angeles," tweeted SoCal Antifa, a self-described group of Antifa activists spread throughout Southern

Caliphornia, an impregnable bastion of the Democratic Party,

. The Twitter account has turned off comments.


Posted by: Fred || 07/03/2021 00:00 || Comments || Link || E-Mail|| [10795 views] Top|| File under: Antifa/BLM
Great White North
Ten churches vandalised in Alberta on Canada Day
[BBC] Ten churches have been vandalised in Alberta, Canada,
in attacks that police have linked to anger over historic injustices against indigenous people.Investigators in the province said orange and red paint was daubed on the churches in the city of Calgary.

The premier of Alberta said the attacks were "appalling".

It comes after unmarked graves were found around former church-run residential schools that indigenous children were once forced to attend.

The grim discoveries prompted some calls for national celebrations in honour of Canada Day on 1 July to be cancelled.

Alberta's Premier Jason Kenney, said on Thursday one of the vandalised locations was an African Evangelical Church in the city of Calgary.

He said its congregation was made up entirely of former refugees who fled countries where churches are often vandalised and burned down.

"These folks came to Canada with the hope that they could practise their faith peacefully," tweeted Mr Kenney, a Conservative. "Some of them are traumatised by such attacks.

"This is where hatred based on collective guilt for historic injustices leads us. Let's seek unity, respect & reconciliation instead."




Posted by: Fred || 07/03/2021 00:00 || Comments || Link || E-Mail|| [10794 views] Top|| File under: Antifa/BLM
Home Front: WoT
Chabad rabbi stabbed and wounded in attack outside Boston Jewish center
See Squad's non-response here.

[IsraelTimes] Shlomo Noginski, an Israeli citizen, hospitalized

in stable, pH balanced condition

; attacker apprehended and identified as 24-year-old Khaled Awad.

A Chabad rabbi was attacked and stabbed multiple times outside a Jewish center in Boston on Thursday in an apparent antisemitic attack. He was hospitalized

in stable, pH balanced condition

.

Rabbi Shlomo Noginski was attacked while outside Shaloh House, a Chabad institute for Russian-speaking Jews in the Brighton neighborhood, Chabad.org reported. The report said a man approached Noginski, who was outside talking on his phone. He drew a gun and told Noginski to take him to his car. When he tried to force him inside, Noginski tried to flee and the man stabbed him repeatedly.

Rabbi Dan Rodkin, the executive director of the Shaloh House, said Noginski was stabbed eight times.

A Boston Police Department spokesperson said the victim was stabbed outside the building that houses the school and synagogue on Chestnut Hill Street in Brighton at 1:19 p.m.

The attacker was apprehended by police, who later identified him as Khaled Awad,


... an Egyptian resident of Brighton who has been in the U.S. for four years. Possibly he is an immigrant, whether legal or not, possibly he is only here temporarily as a student — the internet is remarkably silent in the question...

24. He has been charged with assault and battery by means of a dangerous weapon and assault and battery on a police officer.

Police said they were stepping up patrols at nearby synagogues and Jewish sites.

Police did not provide details of Awad's motivation or immediately classify the attack as a hate crime. However,


a clean conscience makes a soft pillow...


local Congresswoman Ayanna Pressley said it appeared to be antisemitic.

"While we await further details & pray for his recovery, let me say plainly that all of our neighbors deserve to live free from fear. Antisemitism is a clear and persistent threat to our communities," tweeted Pressley.

Pressley is a member of the so-called Squad of progressive Democratic

politician

s, including Rashida Tlaib and Ilhan Omar

...Somali-American Dem representative from Minnesota. She was apparently married to her brother and may be her own grandmaw on her mother's side...
, who have been accused of leading an anti-Israel charge in the party. Omar has also frequently been accused of antisemitism.

The incident occurred at a time that a summer camp was taking place in the building.

Chabad said most campers were off-site, while others were safely in the building at the time of the attack. The institution briefly went into lockdown.


Khaled Awad, 24, pleaded not guilty


"Wudn't me."


to assault and battery by means of a dangerous weapon and assault and battery on a police officer in connection with the Thursday afternoon stabbing of Rabbi Shlomo Noginski in the city's Brighton neighborhood.

The attorney who represented Awad on Friday could not be reached for comment. A number for Awad, who's from Brighton, could not be found.

The hearing to determine whether he's a danger is scheduled for July 8. Awad has no record in Massachusetts but has faced charges of battery and theft in Florida and was sent to a mental health facility there, prosecutors said.

The suspect approached the rabbi with a gun and a knife while he was talking on the phone, sitting on the steps of the school, according to prosecutors and Rabbi Dan Rodkin, executive director of Shaloh House. The suspect allegedly demanded the rabbi's car keys, and Noginski ran across the street to a park where he was stabbed.

According to the court documents, when police located the suspect, he pointed what appeared to be a firearm at them. Three officers drew their firearms and ordered the suspect to drop his weapon multiple times, authorities said. The suspect then lowered his weapon and threw it to the ground.

The suspect kicked one of the officers in the stomach as he was being assisted into a transport vehicle for booking, police said.


The family eventually moved to Israel where Noginski became a successful businessman and was a city councilman at one point. He moved to Boston to serve the city's Russian-speaking Jewish community, Rodkin said.

"He dropped everything in Israel to come here to be a rabbi," he said. "It's hard to find a person who's more kind, more gentle, very sincere, very humble."
Posted by: trailing wife || 07/03/2021 00:00 || Comments || Link || E-Mail|| [10801 views] Top|| File under: Devout Moslems
India-Pakistan
Darbhanga parcel bomb: NIA raids in Hyderabad lead to recovery of incriminating material
[OneIndia] The National Investigation Agency conducted raids in Hyderabad in connection with the Darbhanga Railway Station Blast Case.

During the raids, the NIA searched the homes of accused Mohammad Nasir Khan and Imran Malik in New Mallepally. The searches led to the recovery and seizures of various incriminating material and multiple digital devices.

The items recovered from the premises of the accused persons contained various documents pertaining to procedure for fabrication of IED and materials used for making of IEDs.

The accused originally hail from Shamli district in Uttar Pradesh. Earlier, the UP police had arrested a father son duo-Mohammad Haji Salim and his son Mohammad Kafil from Kairana, UP in connection with the same case.

The case was first registered in June 2021 following

a kaboom

on Platform 1 of the Darbhanga Railway Station. The parcel in which the explosive was placed was booked at Secunderabad and arrived by train. The NIA later took over the probe.

The accused persons were arrested from Hyderabad on June 30 2021. Preliminary investigations revealed that this strike was part of a trans-national conspiracy hatched by the Lashkar-e-Tayiba to execute terror acts across the country and cause large scale damage to life and property.

Nasir and Khan had acted on the instructions of their handlers in Pakistain. The two accused who are brothers fabricated an incendiary IED and packed it in a parcel of cloth and booked the same in a long distance train from Secunderabad to Darbhanga.

The NIA learnt that the aim of the accused was to cause

a kaboom

in the train, which in turn would have led to a fire breaking out resulting in loss of lives and property. It was found that Khan had visited Pakistain in the year 2012 and had received training from his handlers in the fabrication of IED from locally available channels. He along with his brother Imran was in touch with Pakistain based handlers of LeT over encrypted communication platforms, the NIA said.

While credible information about the connection of the accused persons has been found with the ISI, the probe also found that these persons had taken instructions from their handlers-Iqbal Khana and Asif Khana of Pakistain. Both brothers and Khana are natives of Kairana in Uttar Pradesh. Khana had taken shelter in Pakistain and is one of the most wanted terrorists.

Nasir, the investigation found had visited Pakistain three on the pretext of meeting his blood relatives. In Pakistain he was radicalised by Khana.
Posted by: trailing wife || 07/03/2021 00:00 || Comments || Link || E-Mail|| [10800 views] Top|| File under: Lashkar e-Taiba
NIA raids several locations at UP, Punjab in connection with Khalistan Tiger Force extortion case
[OneIndia] Searches were conducted by the National Investigation Agency at nine locations in Barnala, Moga, Ferozepur in Punjab
1.) Little Orphan Annie's bodyguard
2.) A province of Pakistain ruled by one of the Sharif brothers
3.) A province of India. It is majority (60 percent) Sikh and Hindoo (37 percent), which means it has relatively few Moslem riots....
and Meerut and Muzaffarnagar in Uttar Pradesh related to threatening and extortion of money by Khalistan terrorists.


...Khalistan is the idea of an independent Sikh homeland in the Indian Punjab. The local troublemakers are financed by the Sikh diaspora — who love the idea of the folks they left behind murdering their neighbours before dying romantically for a hopeless idea — with training and additional funding from Pakistan's ISI as yet another arrow in their quiver aimed at the Indian throat since the 1980s...

The case was first registered at Mehna district Moga, Punjab after the police received information that Arshdeep Singh, Charandeep Singh, Beehla Barnala and Ramandeep Singh had formed a gang to extort money from people. The NIA had taken over the probe from the Punjab police in 2021.

The NIA arrested three persons in connection with the case. The NIA says that Arshdeep Singh is a close associate of Hardeep Singh NIjjar,


...a plumber who lives comfortably in Canada's British Columbia, far from the romantic danger endured by the revolutionaries he commands...

Chief of the Khalistan Tiger Force and it was on his directions that the gang was was formed. The module comprised gangsters and sharp shooters based in Punjab and Uttar Pradesh, India. The arrested persons had killed three Punjab based businessmen. Further they had identified several other targets as well.

In the searches conducted, the NIA recovered empty bullet cartridges, one polybag containing 122 grams of narcotic substance, digital devices including, Compact drives, Mobile Phones, Sim cards and many incriminating documents.
Posted by: trailing wife || 07/03/2021 00:00 || Comments || Link || E-Mail|| [10817 views] Top|| File under: Govt of Pakistain Proxies
Iraq
Bomb explosion kills 1, injures 6 near Tuz Khurmatu
[Rudaw] A roadside explosion killed a woman and injured 6 others from a single family who were en route to a village near the border of Tuz Khurmatu on Friday, according to a local official.

Hassan Zain al-Abidin, the mayor of Tuz Khurmatu, told Rudaw that "the bomb was concealed within a jerry can. The bomb went kaboom! as the family was returning from Tuz Khurmatu to the village of Zanjali. The security forces are presently investigating at the scene of the incident."

"The woman who was killed was 40 years old and the mother of four children. Her brother, children and spouse

were maimed

and are now being treated at Komari Hospital in Tuz Khurmatu," Abidin said.

The blast was carried out by the Islamic State

...formerly ISIS or ISIL, depending on your preference. Before that they were al-Qaeda in Iraq, as shaped by Abu Musab Zarqawi. They're really very devout, committing every atrocity they can find in the Koran and inventing a few more. They fling Allah around with every other sentence, but to hear western pols talk they're not really Moslems....
(ISIS), according to the mayor of Tuz Khurmatu, given the increased activity of ISIS

gunnies

near the border. The villagers of Zanjali had been warned to evacuate due to the threat of attack by ISIS. He said they did not heed the warnings and, unfortunately, this incident happened as a result.

A lack of coordination between security forces in areas disputed between Erbil and Baghdad - largely in Salahaddin, Kirkuk,


... a thick stew of Arabs, Turkmen, Kurds, and probably Antarcticans, all of them mutually hostile most of the time...


and Diyala provinces - has created a security vacuum that ISIS sleeper cells exploit to carry out ambushes, attacks and kidnappings.

Three farmers were

kidnapped

near Tuz Khurmatu earlier in March by ISIS

Abidin said that the

kidnapped

were Sunni Arabs and residents of Hlewa village, located ten kilometers west of Tuz Khurmatu.

ISIS

gunnies

were killed in a ground and air operation between Kurdish Peshmerga and French forces in areas between the Diyala districts of Kifri and Tuz Khurmatu in June. The offensive was "in

Dire Revenge

" for the deaths of four Peshmerga troops in ISIS attacks
Posted by: trailing wife || 07/03/2021 00:00 || Comments || Link || E-Mail|| [10796 views] Top|| File under: Islamic State
Israel-Palestine-Jordan
Palestinians riot outside illegal West Bank outpost on eve of evacuation
[IsraelTimes]

Red Islamic Thingy

says 61 hurt, including six hit by rubber-tipped bullets; under agreement with government, settlers to leave site by 4 p.m. Friday.

Hundreds of Paleostinians gathered outside the illegal Evyatar outpost in the West Bank late Thursday, throwing rocks and

Molotov cocktail

s and shooting fireworks at IDF troops at the scene, the army said.

The violent mostly peaceful protest came on the eve of a partial evacuation of the wildcat settlement set for Friday under an agreement reached between the government and the settlers.

IDF troops responded with tear gas and rubber bullets.

The Paleostinian

Red Islamic Thingy

reported it treated 61 people, including six hit by rubber bullets. The rest suffered from tear gas inhalation.

The protest came on the final night that civilians will remain at the contested site.

Earlier this week Prime Minister Naftali Bennett and Defense Minister Benny Gantz reached an agreement whereby the settlers will evacuate Evyatar by 4 p.m. Friday, but the state will work to legalize control of the land and establish a yeshiva at the site at a later date.

In the meantime, the Israel Defense Forces will establish an "immediate round-the-clock presence" at the outpost.

The Defense Ministry will carry out a survey of the land to establish which parts can be declared state land and which parts are considered to be private Paleostinian property.

"Lands that are found to belong to the state will be declared as such, while those that are private will be evacuated," a statement released late Wednesday by Cabinet Secretary Shalom Shlomo said, noting that buildings will not be demolished until the land's status is clarified.

Bennett, a former director of the Yesha council settler lobby, was reported Sunday to be eager to avoid the spectacle of the outpost being removed under his leadership, especially given the current political situation in which the coalition is struggling to maintain a majority in the Knesset.

Earlier iterations of Evyatar have been razed several times since Israelis first tried to settle the site in 2013.

The outpost is located on land south of Nablus that Paleostinians say had historically been part of the Paleostinian villages of Beita, Kablan and Yitma, though residents of those towns have been barred access for decades over what the IDF has said were security reasons. The land went uncultivated, opening it up for confiscation by the state for public use, based on West Bank property laws. Before that can happen though, the Civil Administration is required to survey the land to confirm its status, a step that Evyatar settlers did not wait for before moving in.

The area near the outpost has seen repeated

festivities

in recent weeks as Paleostinians protested the creation of the outpost, in some cases hurling stones at troops and burning swaths of land. Israeli soldiers have responded with riot dispersal munitions and in some cases, live bullets, killing four Paleostinians.

[PUBLISH.TWITTER]


Posted by: trailing wife || 07/03/2021 00:00 || Comments || Link || E-Mail|| [10796 views] Top|| File under:
A prisoner exchange took place between Syrian government forces and Turkish-backed armed factions in the countryside of Aleppo
[PUBLISH.TWITTER]

The exchange took place through the Abu al-Zindin crossing in the countryside of al-Bab city, east Aleppo, where each party handed five prisoners to the other party.

The armed bandidos

bully boyz

of the Ottoman Turkish-backed Syrian National Army handed each Milad Ashor, Hani al-Youssef, Amar al-Abdullah, Mortada Mahfouz, and Youssef Hamdan over to government forces, a security source from the government forces who requested anonymity said.

The prisoners included officers, two of which have been prisoners for more than four years, he added.

The same source denied the authenticity of what was reported by government-backed security sources regarding the release of 37 prisoners from the opposition in return for their five members, adding, "the government aims to raise the morale of their members and to show itself as caring about them and not leaving them in captivity."

Social media websites of pro-Syrian National Army individuals published the names of those who the Syrian government released, including Hussein Issa, Hussein al-His, Muhammad Diya' Boulad, Mahmud al-Rifa'i, and Ahmed Shamiya.

The prisoner exchange followed negotiations between the government and military commander of the Mutasim Brigade, Farouq Abu Bakr, the government security source added.

The source pointed out that Muhammad Diya' Boulad, who was released by the government, is a cousin of Saif Abu Bakr, an official in the Hamza Division, and Hussein Issa, who was also released by the government, is a nephew of an official in Sultan Murad Division.
Posted by: Fred || 07/03/2021 00:00 || Comments || Link || E-Mail|| [10810 views] Top|| File under: Sublime Porte
Who's in the News
36
[untagged]
7
Antifa/BLM
4
Taliban
3
Arab Spring
3
Govt of Pakistan
3
Islamic State
2
Sublime Porte
2
Govt of Pakistain Proxies
1
Palestinian Authority
1
[untagged]
1
Govt of Iran
1
Hizb-ut-Tahrir
1
al-Nusra
1
Devout Moslems
1
Commies
1
Lashkar e-Taiba
Bookmark
E-Mail Me
The Classics
The O Club
Rantburg Store
The Bloids
The Never-ending Story
Thugburg
Gulf War I
The Way We Were
Bio
Merry-Go-Blog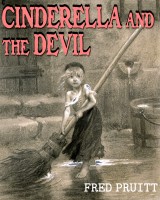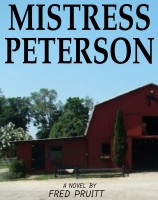 On Sale now!


A multi-volume chronology and reference guide set detailing three years of the Mexican Drug War between 2010 and 2012.

Rantburg.com and borderlandbeat.com correspondent and author Chris Covert presents his first non-fiction work detailing the drug and gang related violence in Mexico.

Chris gives us Mexican press dispatches of drug and gang war violence over three years, presented in a multi volume set intended to chronicle the death, violence and mayhem which has dominated Mexico for six years.
Click here for more information


Meet the Mods
In no particular order...


Steve White
Seafarious
tu3031
badanov
sherry
ryuge
GolfBravoUSMC
Bright Pebbles
trailing wife
Gloria
Fred
Besoeker
Glenmore
Frank G
3dc
Skidmark



Better than the average link...



Rantburg was assembled from recycled algorithms in the United States of America. No trees were destroyed in the production of this weblog. We did hurt some, though. Sorry.
3.236.65.63

Help keep the Burg running! Paypal: