-War on Police-
Veteran Oklahoma police officer killed, rookie in critical condition, after suspect shoots both in the head
[ABCNEWS.GO] A veteran Tulsa, Oklahoma, police officer died Tuesday after a traffic stop went wrong.

Six weeks after Officer Aurash Zarkeshan completed training with the Tulsa Police Department, he made a regular traffic stop on East 21st Street early Monday morning, police said.

After Zarkeshan ran David Anthony Ware's information into the system, he called for backup.

Ware refused to comply with officers' commands to step out of his car, said Tulsa Police Chief Wendell Franklin at a press conference on Monday.

Johnson displayed a stun gun and asked Ware to get out of the car 12 times before firing. Franklin said the stun gun was not effective and Zarkeshan also pepper-sprayed Ware.

A struggle ensued and Ware pulled out a gun and fired "several shots at close range," striking both officers in the head, said Franklin.

"The driver slowly walked away from the vehicle and went to another car that was waiting for him," Franklin said.

Both officers were taken to the hospital in critical condition.

Johnson, a 15-year veteran, died on Tuesday afternoon. He leaves behind a wife and two young sons.

Ware, 33, and his accomplice 29-year-old Matthew Hall were arrested.

Prosecutors added first-degree murder to Ware's case on Tuesday in addition to two counts of shooting with intent to kill and criminal possession of a weapon charges. Hall faces accomplice to murder and accomplice to felony charges.

Ware is expected to appear before a judge on Thursday and Hall is expected in court on September 2, according to online records.

They are both being held without bond in Tulsa County jail, according to online records.
Ware was arguing that the officers were "violating his rights" as they informed him that the vehicle would be towed due to the expired temporary tags, according to court documents.


Twitter has a photo of the miscreant:
Posted by: Fred || 07/03/2020 00:00 || Comments || Link || E-Mail|| [336077 views] Top|| File under:
Video purportedly of Turkish forces with GNA moving MIM-23 Hawk system to al-Watiyah Airbase
[PUBLISH.TWITTER] Mysterious airstrike hits Libyan airbase controlled by Turkish-backed forces
[ALMASDARNEWS] A mysterious attack was carried out over the al-Watiyah Airbase in western Libya last night, causing a number of explosions southwest of the capital city, Tripoli


...a confusing city, one end of which is located in Lebanon and the other end of which is the capital of Libya. Its chief distinction is being mentioned in the Marine Hymn...


Citing an unnamed source, the Sputnik News Agency quoted the local as saying: "The residents of the city of al-Rajban and its environs have heard the sound of explosions and flights flying near the al-Watiyah military base."

The source pointed out that "unknown aircraft bombed sites near the al-Watiyah military base in the western part of the country with a continued flight over the western mountains."

No entity has

grabbed credit

for this attack.

The al-Watiyah Airbase is currently under the control of the Ottoman Turkish-backed Government of National Accord (GNA) forces.

They took control of the al-Watiyah Airbase during their large-scale counter-offensive against the Libyan National Army (LNA) in April and May.
Posted by: Fred || 07/03/2020 00:00 || Comments || Link || E-Mail|| [336076 views] Top|| File under: Muslim Brotherhood
Cyber
European police crack encrypted phones network, arrest hundreds in major cyber sting
[FoxNews] European police delivered a major blow to organized crime after cracking an encrypted communications network that allowed them to covertly watch "over the shoulder" of criminals in real time as they planned drug trafficking, arms sales,

liquidation

s and torture, officers announced Thursday.

The massive cross-border probe started in 2017 when French police began investigating phones using the EncroChat secure communication tool and ultimately were able to work around the encryption to gain direct access to users' communications.

"It was as though we were sitting at the table where criminals were chatting among themselves really," said Jannine van den Berg, chief of the Dutch National Police Force.

European police and judicial authorities said they expect the investigation to send shock waves through organized crime gangs across the continent.

The encrypted platform was used by 60,000 people worldwide, including around 10,000 in

Britannia

, British police said. The service pushed a message to all its users on June 13 alerting them that their systems had been breached and urging users to throw away their phones, European Union

...the successor to the Holy Roman Empire, only without the Hapsburgs and the nifty uniforms and the dancing...
police agency Europol added.

The agency said EncroChat sold its "cryptotelephones" for around 1,000 euros each and offered subscriptions with worldwide coverage for 1,500 euros for six months.



Britannia

's National Crime Agency said it used EncroChat data to launch investigations that led to the arrest of 746 suspects and the seizure of more than 54 million pounds ($68 million) in criminal cash, 77 firearms and more than 2 tons of drugs.

"Together we've protected the public by arresting middle-tier criminals and the kingpins, the so-called iconic untouchables who have evaded law enforcement for years, and now we have the evidence to prosecute them," said NCA Director of Investigations Nikki Holland.

"The infiltration of this command and control communication platform for the UK's criminal marketplace is like having an inside person in every top organised crime group in the country," Holland added.

London's Metropolitan Police used EncroChat data to launch what it called its most significant operation against organized crime, saying in a statement that it had arrested "some of London's longest-standing and most dangerous criminals" and seized more than 13 million pounds in cash.
Posted by: Skidmark || 07/03/2020 00:00 || Comments || Link || E-Mail|| [336076 views] Top|| File under: Narcos
Fifth Column
Protesters in Black Lives Matter march demonstrate against Israel in DC
[Jpost] The chant "Israel, we know you murder children, too" could be heard amid "Black Lives Matter" and "Paleostinian Lives Matter" chants.


Excellent, excellent, excellent...fully opened Kemono !


Protesters at a demonstration in Washington, DC, linking Black Lives Matter and the Paleostinian cause chanted "Israel, we know you, you murder children, too."

The demonstration Wednesday was billed as an event in support of the Day of Rage called by the Paleostinian Authority and other groups to protest Israel's announced plan to annex up to 30% of the West Bank on or after July 1.

A staff writer for The Washington Examiner, Nicolas Rowan, posted a video of some of the march on Twitter.

Chants also alternated between "Black lives matter!" and "Paleostinian lives matter!"

The march, from the Lincoln Memorial to the Capitol building, was led by a Harvard student, Christian Tabash,


...who identifies as an outraged Palestinian man living in America, but just looks white...

who read a poem about Israel's crimes against Paleostinian

Moslem

s, according to the Examiner. The poem referred to Israel as "puppet master of continents," an age-old conspiracy theory that Jews run the world.

Tabash, a rising senior, also noted several times that the Paleostinian movement is "intrinsically tied to Black Lives Matter" and called to defund police departments.

The Republican Jewish Coalition in response said in a statement: "We are horrified by this vicious hatemongering by Black Lives Matter protesters. The Black Lives Matter charter is filled with anti-Israel and antisemitic lies. It is deeply disturbing, but not surprising, to hear those sentiments chanted in the streets of Washington, DC."


The Washington, DC march was one of many across the United States held in accordance with the Palestinian Authority's call for a "Day of Rage" to protest Prime Minister Benjamin Netanyahu's annexation plan, which would extend Israeli sovereignty over parts of the West Bank. Shouts against Netanyahu could also be heard during the protests.

In light of the occurrence, the NCYI called on officials to condemn the matter, which is not the first of its kind. Many reports have been made documenting antisemitic and/or anti-Israel acts of violence that have occurred in connection with the recent BLM and police brutality protests that have taken hold both in the United States and globally.

"While we absolutely agree that the issue of race in America is something that must be duly addressed on a national level, it is sickening to see that the Black Lives Matter movement has been co-opted by people who wear their antisemitic beliefs on their sleeves," said NCYI President Farley Weiss.

"Whether it is yelling antisemitic comments during a march in our nation's capital or vandalizing and defacing synagogues and Jewish-owned businesses in Los Angeles with antisemitic messages during a protest, these blatant expressions of bigotry are intolerable and must end," he continued. "By poisoning protests with anti-Israel declarations and antisemitic remarks, some of the individuals who so desperately seek justice and an end to racism are themselves engaging in abhorrent and hypocritical behavior that fans the flames of bigotry and hate.

"Ever since it issued a platform in 2016 which described Israel as an 'apartheid state' that commits 'genocide,' the Black Lives Matter movement has regrettably become intertwined with anti-Semitic tendencies, which detracts from their underlying mission," Weiss added.


Posted by: trailing wife || 07/03/2020 03:29 || Comments || Link || E-Mail|| [336074 views] Top|| File under: Antifa/BLM
8 more arrests made in connection to May 30th Scottsdale looting, 44 arrests total
[Fox10Phoenix] Eight additional people have been arrested in connection to riots in Scottsdale on May 30th, the police department announced Friday.

Three of them are juveniles and are not identified.

Over 40 people have been arrested in connection to the riots, some people are facing felonies and others, misdemeanors.

Those recently arrested were identified along with their suspected crimes.


Juvenile male, suspected of burglary and being in possession of stolen property. Stolen merchandise was recovered during the arrest.


Brittany Mantz, 27, suspected of trafficking stolen property.


Juvenile female, suspected of trafficking stolen property and theft. Stolen merchandise was recovered during the investigation.


Alex Benjamin Grangroth, 20, suspected of rioting, burglary and unlawful assembly.


Devion Gardner-Jones, 19, suspected of trafficking stolen property, being in possession of stolen property and misconduct involving weapons. Police say Gardner-Jones was armed with a handgun at the time of his arrest and he is a prohibited possessor on felony release from jail.


Joshua Michael Bosch, 21, and Shavanta Dominique Winfree, 23, are alleged accomplices of Gardner-Jones and stolen property was recovered during the investigation.


Juvenile male, suspected of trafficking stolen property and theft. Stolen merchandise was recovered during the arrest.

These arrests bring the total to 44 for the alleged crimes that took place during the looting. The looting was an offshoot of a protest in response to the death of George Floyd.
Posted by: trailing wife || 07/03/2020 02:59 || Comments || Link || E-Mail|| [336068 views] Top|| File under:
US attorney: 150 federal cases tied to rioting
[WashingtonExaminer] The top prosecutor in the nation's capital said the Justice Department has charged 150 people in cases related to acts of violence during protests that followed the death of George Floyd.


Not just arrested, but also charged.

The 150 figure is a jump from the number given by Barr on month ago. The attorney general announced on June 4 that the federal government had made 51 arrests "for federal crimes in connection with violent mostly peaceful rioting."

Acting U.S. Attorney for D.C. Michael Sherwin, picked by Attorney General William Barr in mid-May after a stint as deputy attorney general for national security, revealed the number on Tucker Carlson's Fox News show Thursday evening while providing an update on the Justice Department's law enforcement efforts tied to the demonstrations over the past five weeks.


It appears that AG Barr's Justice Department has an awful lot of balls in the air as they prepare to prosecute an unprecedented number of very bad people previously ignored by the system.

"Under the leadership of President Trump, and the direction of the Attorney General, the United States attorney's offices across the United States have charged to date 150 federal cases related not only to the destruction of federal property but also a litany of other crimes that really have been lost in the shuffle," Sherwin said. "In addition to the arson cases, there are several other federal charges that a been levied across the United States ... related to murder in

Caliphornia, an impregnable bastion of the Democratic Party,

, to arson throughout the United States, and destruction of properties."

Continued on Page 49
Posted by: trailing wife || 07/03/2020 00:00 || Comments || Link || E-Mail|| [336086 views] Top|| File under: Antifa/BLM
Plastic pitchfork-wielding protesters descend on wealthy Hamptons estates
[PAGESIX] A caravan of protesters — some wielding plastic pitchforks — descended on the Hamptons Wednesday to blast the rich and decry the nation's rising income inequality. More than 100 drivers and about 200 marchers paid a visit to the homes of some of the world's wealthiest people, including ex-New York City Mayor Mike Bloomberg
...Billionaire former Republican mayor and nanny of New York, Dem candidate for president in 2020. Wants to rid the country of assault weapons, other kinds of guns, and 32-ounce soft drinks...
"Tax the rich, not the poor!" the protesters chanted outside Bloomberg's $20 million Southhampton mansion, with some calling the failed presidential candidate a "looter."

Protesters, several of whom came in from the Big Apple, demanded that New York Gov. Andrew Sonny Cuomo
raise taxes on the state's 118 billionaires to make up for a steep revenue shortfall amid the coronavirus (aka COVID19 or Chinese Plague)
...the twenty first century equivalent of bubonic plague, only instead of killing off a third of the population of Europe it kills 3.4 percent of those who notice they have it. It seems to be fond of the elderly, especially Iranian politicians and holy men...
pandemic.

The group is taking issue with Cuomo's pitch to cut 20 percent in state funding from schools, hospitals and housing agencies. They noted that while the virus outbreak has deeply impacted low-income people and communities of color, the wealth of US billionaires has surged.

"Enough is enough — it's time for New York state to raise taxes on the rich instead of cutting services for working people," said Alicé Nascimento, director of policy and research for New York Communities for Change, which helped organize the action.

Posted by: Fred || 07/03/2020 00:00 || Comments || Link || E-Mail|| [336080 views] Top|| File under: Antifa/BLM
Organizer of attempt to take down Andrew Jackson statue outside White House arrested: Report
[WashingtonExaminer] Federal law enforcement officials have arrested a man they say organized an attempt to take down a statue of former President Andrew Jackson outside the White House last month, according to a new report.

Jason Charter was arrested at his residence Thursday morning, Fox News reported, citing unnamed law enforcement sources. Charter has been charged with destruction of federal property, the sources said.

"They were very organized," a law enforcement official said. "Charter was on top of the statue and directing people ... they had acid, chisels, straps and a human chain preventing police from getting to the statue."

Last week, four other men were arrested and charged in connection with the June 22 incident, according to the Justice Department.

President Trump has vowed to keep monuments of America's former leaders erect and threatened anyone who attempts to take them down with jail time.

"We are looking at long-term jail sentences for these vandals, hoodlums, anarchists, and agitators. Some people don't like that language, but that's what they are: Bad people. They don't love our country, and they're not taking down our monuments," Trump told reporters last week. "I just want that to be clear."


In other words, the latest version of the Broken Window Theory: those who attack public statuary, if not stopped at this stage, will proceed to more desperate attacks on civic life.
Posted by: Shating Turkeyneck1016 || 07/03/2020 00:00 || Comments || Link || E-Mail|| [336085 views] Top|| File under: Antifa/BLM
Antifa catch and release roundup
[Twitter] Peaceful Antifa/BLM/full-time protestors/bored and angry kids set Elk statue on fire in Portland. Elk's are a famous symbol of racism, and only a fascist would regret seeing this statue burn. No justice, no Elk.


Well, they probably poop more than the average 'occupier'



Posted by: Mullah Richard || 07/03/2020 00:00 || Comments || Link || E-Mail|| [336090 views] Top|| File under: Antifa/BLM
Seattle sees 525 percent spike in crime thanks to CHOP: Mayor Durkan
[NYPOST] Seattle saw a staggering 525 percent spike in crime as a result of the violence that swept through the Capitol Hill Occupied Protest zone, according to Mayor Jenny Summer of Love Durkan

...Democrat Maress of Seattle, who allowed a chunk of the downtown of her city to be turned into an autonomous combat zone...
Durkan's emergency order booting protesters from the six-block cop-free zone makes mention of the "narcotics use and violent crime, including rape, robbery, assault, and increased gang activity" within the CHOP since it first emerged in early June.

June 2 to June 30 saw the 525 percent jump in crime compared to the same period last year.

It includes "22 additional incidents, in person-related crime in the area, to include two additional homicides, 6 additional robberies, and 16 additional aggravated assaults (to include 2 additional non-fatal shootings)," Durkan's order on Tuesday says.

The CHOP crime spree includes the deaths of two black teens, ages 19 and 16, who were fatally shot in separate incidents.

Durkan authorized police to take back the streets, saying conditions in the CHOP "have deteriorated to the point where public health, life, and safety are threatened by activities in and around this area."


Posted by: Fred || 07/03/2020 00:00 || Comments || Link || E-Mail|| [336071 views] Top|| File under: Antifa/BLM
Iraq
Coronavirus and sanctions hit Iran's support of proxies in Iraq: Reuters report
[AlAhram] Iran's financial and military support for Shia proxy paramilitary groups in Iraq, a linchpin of its regional foreign policy, has been dramatically disrupted by the coronavirus (aka COVID19 or Chinese Plague)


Since the coronavirus hit earlier this year, Iran has reduced its monthly payments to each of the four top militia groups in Iraq to between $2 million and $3 million from $4.5 million to $5 million, said one of the commanders, who belongs to a powerful paramilitary group.

...the twenty first century equivalent of bubonic plague, only instead of killing off a third of the population of Europe it kills 3.4 percent of those who notice they have it. It seems to be fond of the elderly, especially Iranian politicians and holy men...
pandemic and US sanctions, according to people familiar with the matter.

Interruptions caused by the virus, including border closings to prevent the spread of the disease, have drastically cut Tehran's cash supplies to the militia groups in recent months, said three Iraqi paramilitary group commanders and a regional official familiar with Iran's activities in Iraq.
Continued on Page 49
Posted by: trailing wife || 07/03/2020 02:59 || Comments || Link || E-Mail|| [336077 views] Top|| File under: Govt of Iran Proxies
Iraqi border guards set up bases in five 'strategic' positions in Zakho: commander
[Rudaw] Iraqi border forces in Zakho have mobilized to set up bases in "strategic" positions in order to de-escalate

festivities

between Ottoman Turkish forces and the Kurdistan Workers' Party (PKK), as well as prevent civilian losses, said a commander of the forces on Thursday.

The Sick Man of Europe Turkey


...the only place on the face of the earth that misses the Ottoman Empire...


began air and ground military operations in the Kurdistan Region, in mid-June, with the stated aim of removing suspected PKK targets from the area. The offensive continues despite calls from Kurdish and Iraqi government to stop it. So far, five civilians have been killed by Ottoman Turkish Arclight airstrike

...KABOOM!...
s.

Led by the head of the Iraqi border guard brigade Lt. Gen. Hamid Abdullah, a high-level Iraqi military delegation arrived in Duhok province on June 22 to investigate the aftermath of the Sheladize attack which killed four civilians.

Dler Farzanda commander of the Iraqi border guards Force 1 said at a

presser

on Thursday that Abdullah had ordered him to mobilize some troops to "dominant and significant" positions in Zakho "to limit Turkey-PKK

festivities

in the area and prevent them from causing more civilian losses."

"Therefore, we mobilized our forces to five positions on Wednesday. These places are in the Kere mountains and Kala Shabaniye region, which are strategic areas and important for the security of the area."

The force was established in 2003 and has been based in Zakho since, according to its commander, who says Wednesday's troop movement is an act of mobilizing local forces, rather than deploying new ones to the area.

Dilsher Abdulsattar, the head of the Batifa sub-dustrict, told Rudaw on Wednesday that the presence of the force is "to prevent further Ottoman Turkish advances into the Kurdistan Region and secure the people of the area," adding that the selected spots are strategic.

Farzanda also mentioned that Turkey has advanced by 14-15 kilometers into the Kurdistan Region since June 15, invading 12 positions in the town of Zakho.

The border guard force has coordinated with the Peshmerga ministry, and Peshmerga forces will help "if any developments come up," says Farzanda.

Baghdad has informed Ankara about the mobilization of Force 1 to the five positions, stated Farzanda, who claimed that "if ordered to advance, we will go to the very line of the border."

The Iraqi foreign ministry has summoned the Ottoman Turkish ambassador to Baghdad twice, but this has failed to de-escalated the tensions or halt Turkey's offensive.

According to intelligence information obtained by Rudaw, from the eighties to mid-June 2020, Turkey established military bases in 24 strategic locations in the areas of Kani Masi, Deralok and Shiladze.

The US State Department has called for the coordination of Turkey, Iraq, and the Kurdistan Regional Government (KRG) to defeat PKK.

"The United States calls on Turkey and Iraq, including the KRG, to work together to defeat the PKK," a spokesperson told Rudaw late Wednesday.
Posted by: trailing wife || 07/03/2020 02:59 || Comments || Link || E-Mail|| [336079 views] Top|| File under: Sublime Porte
New mass grave unearthed in Iraq's north from brutal ISIS rule
[THEBAGHDADPOST] A human skull, a pair of worn trousers and a shoe were among the remains unearthed from a mass grave discovered this week in northern Iraq, a remnant of the brutal rule of the Islamic State
...formerly ISIS or ISIL, depending on your preference. Before that they were al-Qaeda in Iraq, as shaped by Abu Musab Zarqawi. They're really very devout, committing every atrocity they can find in the Koran and inventing a few more. They fling Allah around with every other sentence, but to hear western pols talk they're not really Moslems....
group, Iraqi officials said Thursday.

The new mass grave was discovered on Monday in the village of Humeydat near the Badoush area west of the city of djinn-infested Mosul
... the home of a particularly ferocious and hairy djinn...
, six years after the IS group — at the height of its power — declared a caliphate that stretched across eastern Syria and much of northern and western Iraq.

Dozens of bodies were found buried in a trench stretching hundreds of meters (yards) long. Forensics experts have carried out an initial investigation but the spread of the novel coronavirus (aka COVID19 or Chinese Plague)

...the twenty first century equivalent of bubonic plague, only instead of killing off a third of the population of Europe it kills 3.4 percent of those who notice they have it. It seems to be fond of the elderly, especially Iranian politicians and holy men...
has impeded excavations, medical officials in Mosul told The

News Agency that Dare Not be Named

.

While an investigation is needed to identify the bodies, many believe they were Shiite convicts taken from the local Badoush prison by IS and killed by the

holy warrior

s, shortly after they seized Mosul in June 2014.

Iraqi forces recaptured the prison in March 2017. IS allegedly killed up to 600 inmates in the prison, most of them Shiite detainees. According to an investigation by Human Rights Watch at the time, based on eyewitness accounts, at least 1,500 inmates were rounded up and transported to a stretch of desert. There, Sunni and Shiite inmates were separated and the latter killed.

Iraqi security forces with assistance from the U.S.-led coalition defeated IS and reclaimed northern Iraq in a 2016 military campaign. Though IS no longer holds territory in Iraq, remnants of the group are still active and routinely carry out attacks against Iraqi security forces.

But memories of the group's brutal reign persist, years after the military campaign to root them out.
Posted by: Fred || 07/03/2020 00:00 || Comments || Link || E-Mail|| [336076 views] Top|| File under: Islamic State
Syria-Lebanon-Iran
After 'reconciliation': Syria regime's silent crackdown
[Rudaw] Syrian army defector Salam had signed a surrender deal with the regime supposed to protect him, but after reporting for military service, he disappeared and months later was declared dead.

"He went off and never came back," his elder brother told AFP.

Salam is one of a growing number of former rebel fighters who disappeared, died or suffered abuse at the hands of regime forces, despite signing so-called reconciliation deals in areas the government has recaptured.
Continued on Page 49
Posted by: trailing wife || 07/03/2020 02:59 || Comments || Link || E-Mail|| [336075 views] Top|| File under: Govt of Syria
Mideast intelligence source: explosion at Iranian nuclear site caused by bomb
[Ynet] A fire and an explosion struck a centrifuge production plant above Iran's underground Natanz nuclear enrichment facility, analysts said, one of the most tightly guarded sites in all of the Islamic Republic after earlier acts of sabotage there.

A Middle East intelligence source told the New York Times that the blast was caused by a bomb that was planted inside the facility. The source added that the blast caused a lot of damage at the scene.
Posted by: g(r)omgoru || 07/03/2020 01:17 || Comments || Link || E-Mail|| [336078 views] Top|| File under:
Warrant and Complaint Seek Seizure of All Iranian Gasoil aboard Four Tankers Headed to Venezuela
[PUBLISH.TWITTER]
US seeks to seize Iranian oil destined for Venezuela
[ALMASDARNEWS] U.S. prosecutors will seek to put an end to Iran's oil deliveries to Venezuela

...a country in Central America that sits on an enormous pool of oil. Formerly the most prospereous country in the region, it became infested with Commies sniffing almost unlimited wealth. It turned out the wealth wasn't unlimited, the economy collapsed under the clownish Hugo Chavez, the murder rate exceeded places like Honduras and El Salvador. A significant proportion of the populace refugeed to Colombia and points south...
, as they have filed a new suit to seize the contents on these tankers.

According to the Wall Street Journal, the U.S. prosecutors are targeting the oil from four Iranian tankers, along with the payments between Tehran and Caracas.

The U.S. prosecutors allege that these payments made between Caracas and Tehran will help fund the Islamic Revolutionary Guard Corps (IRGC), who Washington has designated as a terrorist organization.

"[These payments] support the IRGC's full range of nefarious activities, including the proliferation of weapons of mass destruction and their means of delivery, support for terrorism, and a variety of human rights
...not to be confused with individual rights, mind you...
abuses, at home and abroad", U.S. Attorney for the District of Columbia Zia Faruqui claims in the filing.

The prosecutors claims that Iranian businessman, Mahmoud Madanipour, who is allegedly behind these shipments, is affiliated with the IRGC and has been using his firms based in the United Arab Emirates to organize the sale of Iranian crude while evading the unilateral American sanctions, according to the newspaper.

Madanipour purportedly falsified the oil's origin in papers and used mid-sea, ship-to-ship transfers to fool authorities and has allegedly been working on expanding his operations beyond Venezuela, finding buyers in China and Malaysia too.

The prosecutors claim to have obtained the businessman's communications in which he discussed ways of transferring the money without triggering the US sanctions, with potential buyers suggesting an array of countries where it could allegedly be done — Oman, UAE, The Sick Man of Europe Turkey


...the occupiers of Greek Asia Minor...


,

Italia

, and Germany, the WSJ says.
Posted by: Fred || 07/03/2020 00:00 || Comments || Link || E-Mail|| [336075 views] Top|| File under: Govt of Iran
Who's in the News
30
[untagged]
8
Govt of Iran
8
Antifa/BLM
4
Commies
3
Islamic State
3
Muslim Brotherhood
3
Sublime Porte
3
Govt of Iran Proxies
2
Govt of Iraq
2
Govt of Syria
2
Arab Spring
1
Taliban
1
al-Qaeda
1
Govt of Pakistan
1
Houthis
1
Jamaat-e-Islami
1
Narcos
Bookmark
E-Mail Me
The Classics
The O Club
Rantburg Store
The Bloids
The Never-ending Story
Thugburg
Gulf War I
The Way We Were
Bio
Merry-Go-Blog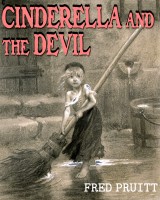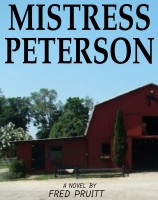 On Sale now!


A multi-volume chronology and reference guide set detailing three years of the Mexican Drug War between 2010 and 2012.

Rantburg.com and borderlandbeat.com correspondent and author Chris Covert presents his first non-fiction work detailing the drug and gang related violence in Mexico.

Chris gives us Mexican press dispatches of drug and gang war violence over three years, presented in a multi volume set intended to chronicle the death, violence and mayhem which has dominated Mexico for six years.
Click here for more information


Meet the Mods
In no particular order...


Steve White
Seafarious
tu3031
badanov
sherry
ryuge
GolfBravoUSMC
Bright Pebbles
trailing wife
Gloria
Fred
Besoeker
Glenmore
Frank G
3dc
Skidmark



Better than the average link...



Rantburg was assembled from recycled algorithms in the United States of America. No trees were destroyed in the production of this weblog. We did hurt some, though. Sorry.
44.192.115.114

Help keep the Burg running! Paypal: