Africa North
Sudanese army seizes southern Libyan town
Officials overseeing the no-fly zone enforced by Nato over Libya said the Sudanese move north of border had not encountered resistance from troops loyal to Col Muammar Gaddafi.

Since the February uprising against his regime, the Libyan leader's forces have been concentrated around Tripoli, the capital; Sirte, the eastern town that is Col Gaddafi's birthplace and Sebha, the desert outpost where the dictator grew up.

Officials said control of the town of Kufra and nearby military base granted the Sudanese a key strategic foothold between the regime and the opposition Transitional National Council (TNC) which holds the eastern seaboard and a series of rebel enclaves.

The Sudanese have not disrupted efforts to resume oil production on nearby southern oilfields.

"Our surveillance shows that they are not moving oil, so its not about money in the short term," said one Western official. "The commercial oil companies monitoring is reporting that there has been no movement of oil out of Libya.
Posted by: tipper || 07/02/2011 00:56 || Comments || Link || E-Mail|| [334 views] Top|| File under:
Gadhafi Urges Supporters to Recover Arms France Gave Rebels
[An Nahar] Libyan leader Moammar
Qadaffy on Friday urged his supporters to get back the weapons that

La Belle France

supplied to rebels in the Nafusa mountains who are battling his regime.

"March on the jebel (Nafusa) and seize the weapons that the French have supplied. If later you want to pardon them (the rebels), that's up to you," the embattled Qadaffy said in a message played over loudspeakers in central Tripoli.

French Foreign Minister Alain Juppe said on Friday that this week's arms drop was meant only to defend peaceful civilians from Qadaffy's forces and thus fell in line with existing U.N. resolutions on the conflict.

"Civilians had been attacked by Qadaffy's forces and were in an extremely vulnerable situation and that is why medicine, food and also weapons of self-defense were parachuted," Juppe said, speaking on

La Belle France

Inter radio.

"It is not a violation of the U.N. Security Council resolutions" under which

La Belle France

and other allies launched air strikes and imposed embargoes to protect civilians from Qadaffy, he added.

On a visit to Moscow, Juppe said

La Belle France

had informed its partners in NATO


...the North Atlantic Treaty Organization. Originally it was a mutual defense pact directed against an expansionist Soviet Union. In later years it evolved into a mechanism for picking the American pocket while criticizing the style of the American pants...


as well the U.N. Security Council about its decision to supply arms directly to the rebels in Libya.

"We informed our partners in NATO and the Security Council about these deliveries," Juppe told

news hound

s after talks with Russian counterpart Sergei Lavrov.

"We believe that within the frameworks of Resolutions 1970 and 1973 -- and 1970 as a whole -- it is clear that all means are legitimate for protecting peaceful civilians," Juppe said.

The first resolution bans all arms deliveries to Libya -- a move Russia backed -- and the second authorizes nations "to take all necessary measures" to help protect civilians against Qadaffy's forces.

Meanwhile,


...back at the hoedown, Bob finally got to dance with Sally...


Qadaffy vowed anew that his forces will crush NATO, warning the military coalition: "Pull back, you have no chance of defeating this brave (Libyan) people."

"The Libyans will defeat the Crusader NATO forces," Qadaffy said in a speech to mark 100 days of NATO operations.

"Stop your operations otherwise the world will poke fun at you," he said, adding that NATO strikes were "useless."

"I advise you to stop your campaign and not to be led by a handful of traitors in Benghazi," he said in reference to the eastern coastal stronghold of the Libyan rebels.

He also directly addressed Italian Prime Minister Silvio Berlusconi


...current Italian prime minister, known for his plain (for a European politician) speaking and his liking for hookers a third his age or less...


, "poor" French President Nicolas Sarkozy


...23rd and current President of the French Republic and ex officio Co-Prince of Andorra. Sarkozy is married to singer-songwriter Carla Bruni, who has a really nice birthday suit...


and British Prime Minister
David Cameron
... has stated that he is certainly a big Thatcher fan, but I don't know whether that makes me a Thatcherite, which means he's not. Since he is not deeply ideological he lacks core principles and is easily led. He has been described as certainly not a Pitt, Elder or Younger, but he does wear a nice suit so maybe he's Beau Brummel ...
, asking them to "listen to the Libyan people who want peace."

Qadaffy, who was speaking from a secret location, invited NATO to "talk to the Libyan people."

"The people are masters of their own destiny. Discuss with them a solution to the crisis and I will help you," he said, again addressing leaders of NATO member states.

He also urged loyalists "to march on Misrata and liberate the city inch by inch, without resorting to arms."

The besieged rebel-held Misrata is Libya's third-largest city and the rebels' most significant enclave in western Libya.

"Finish the battle quickly," Qadaffy said.
Posted by: Fred || 07/02/2011 00:00 || Comments || Link || E-Mail|| [295 views] Top|| File under:
Qaddafi's son denies he ordered civilians killed
TRIPOLI, Libya: The son of Libyan leader Muammar Qaddafi, who like his father is a wanted man under an international arrest warrant, denies that either of them ordered the killing of civilian protesters in Libya as prosecutors charge.

Seif Al-Islam Qaddafi told Russian news channel RT in an interview posted online Friday that "most of the people" died when they tried to storm military sites, and that guards fired on them under standing orders to protect the bases and themselves.

However, documents from the International Criminal Court outline multiple instances in which the tribunal prosecutors allege government troops fired on civilian protesters during anti-Qaddafi street demonstrations earlier this year.

Seif Al-Islam wore a thick beard and traditional sofa clothes in the interview. He denounced the international court seeking his arrest as controlled by the NATO countries now bombing Libya.

"This court is a Mickey Mouse court ... For me to be responsible for killing people, it was a big joke," he told the Russian state-funded network.

The Netherlands-based tribunal on Monday issued arrest warrants against the Libyan leader, his son Seif Al-Islam and intelligence chief Abdullah Al-Sanoussi.

The three are accused of orchestrating the killing, injuring, arrest and imprisonment of hundreds of civilians during the first 12 days of an uprising to topple Muammar Qaddafi from power, and for trying to cover up their alleged crimes.

Presiding Judge Sanji Monageng of Botswana has said that hundreds of civilians were killed, injured or arrested in the crackdown, and there were "reasonable grounds to believe" that Qaddafi and his son were both responsible for their murder and persecution.

But Seif Al-Islam denied that he and his father specifically ordered protesters to be killed.

"Of course not," he said, arguing that government troops fired on protesters out of self-defense. "Nobody ordered. Nobody. The guards fired. That's it. ...

The guards were surprised by the attacking people and they start ... firing. They don't need an order to defend themselves," he said.

In the interview, Seif Al-Islam accused Western nations of intervening in Libya because they are after the country's oil and other resources. He said the goal is "to control Libya," and he vowed to fight on.

"Nobody will give up. Nobody will raise the white flag," he said. "We want peace, but if you want to fight, we are not cowards. ... We are going to fight."

On Thursday, the French-2 network aired an interview with Muammar Qaddafi's daughter Aicha, who said her father's government is in direct and indirect negotiations with Libyan rebels. She didn't elaborate, but said that to end the spilling of Libyan blood "we are ready to ally ourselves with the devil, with the rebel army."
Posted by: Steve White || 07/02/2011 00:00 || Comments || Link || E-Mail|| [272 views] Top|| File under:
Arabia
Yemenis turn Friday prayers to political rallies
[Emirates 24/7] Tens of thousands of Yemenis turned Friday prayers into rallies for and against President President-for-Life Ali Abdullah Saleh


... Saleh initially took power as a strongman of North Yemen in 1977, when disco was in flower...


who is recovering from injuries sustained in an

liquidation

attempt earlier this month.

Witnesses said Saleh opponents packed Sixty Street to listen to a

Mohammedan

preacher urge acting President Abd-Rabbu Mansour Hadi to do more to end a standoff over demands that Saleh quit to allow Yemenis to chose a new leader.

"We have sacrificed all what we own, you should sacrifice what you can," the preacher said, addressing Hadi.
Hadi told CNN that Saleh was so severely injured in the

liquidation

attempt that it is uncertain when he will return to the country after his treatment in

Soddy Arabia

.

Yemen, a southern neighbour of

Soddy Arabia

, the world's largest oil exporter, has been rocked by months of protests by tens of thousands demanding Saleh end his 33 years in power.

The United States and

Soddy Arabia

fear that Islamist

hard boyz

linked to al Qaeda, which has established a foothold in southern Yemen, might exploit the unrest to carry out attacks in the region and beyond.

Both have urged Saleh to step down under a plan proposed by Gulf Arab states. But 69-year-old Saleh has resisted the pressure, hoping protesters will grow tired and drop their demands.

"We will continue to pay the price until we liberate our country from a tyrannical family-run regime," the preacher said.

In his interview with CNN, Hadi said that according to doctors treating Saleh, no one can tell when the president might return. "Days, weeks, months," he told CNN through a translator. "It could be months, this is a decision up to the doctors."

At Seventy Street, a smaller number of Saleh supporters marched out of Friday prayers holding placards and posters of the president.

"You are our president, leader and commander until 2013," one placard read, referring to when Saleh's term ends.

Posted by: Fred || 07/02/2011 00:00 || Comments || Link || E-Mail|| [271 views] Top|| File under:
Yemen Acting President Hadi Ignores GCC proposal and seeks new dialogue
[Yemen Post] While millions feel that Yemen can not stand another week of the ongoing catastrophic crisis, Yemen acting president Abdu Rabu Hadi hinted that transfer of power is far from happening and wants to start from step one again calling for dialogue. Hadi said that the UN has come up with a proposal that calls for all political factions in Yemen sit in one round table.

Hadi said that he met with a UN representative last week and was informed that the UN is working on a proposal that would involve all powers.

Considered a blow to power transition in Yemen, Hadi said that President-for-Life Saleh


... exemplifying the Arab's propensity to combine brutality with incompetence...


would not step down from power until a new president is elected.

"Saleh still has three million supporters in Yemen and that is why he remains Yemen's president. Saleh is ready to conduct early elections to rid the country from more crises."

The acting president said that no solution can take place without President Saleh calling him a main part of the solution to Yemen's problems.
Posted by: Fred || 07/02/2011 00:00 || Comments || Link || E-Mail|| [278 views] Top|| File under:
Yemeni security apparatuses identify fourth corpse of Al-Qaeda elements
(KUNA) -- Yemeni law enforcement agencies said Friday evening that they could unveil the identity of the fourth corpse of Al-Qaeda elements who managed to escape from Al-Mukalla prison in the eastern governorate of Hadhramaut on June 22.

The Ministry of Defense said, in a statement published on its website, it has identified the corpse which had been found at Al-Ghalila area, noting the dead person name was Wajdi Al-Marfadi, and the body was remanded

in jug

pending further investigations.

The Ministry of Interior said earlier that, "63 of Al-Qaeda elements who were imprisoned at Al-Mukalla jail with varying prison terms against some of them, along with others who were still standing for trial, have

beat feet

through digging a 35-meter tunnel, then they killed a prison guard."

It added that, "security bodies tracked the escapees, and consquently two of them have been nabbed, while three others have been killed after resisting the security forces, their names are Sultan Ali Suleiman, Said Nayef Bin Sankar, and Rawi Haman Bin Salem Bin Saad Al-Sairi who had death sentences against them on Tarim terror cell." It also noted that, "Director of the Al-Mukalla Central Jail has been suspended from work along with his deputy and number of police personnel pending further investigations into the jailbreak."

The preliminary interrogations which have been conducted with those who were

incarcerated

of the escapee inmates pointed out that, "they dug a 35-meter tunnel inside one of the prison wards," the ministry said, noting that, "the digging process took some 25 days." Taking a different tack, press sources said that a woman has been killed along with her baby during the artillery bombardment this evening on Arhab district, northern of the capital city of Sanaa.

The same website said that one the houses at "Salman" village has been subjected to bombing in what caused the death the woman along with her one-year child.

The artillery bombardment renewed this noon against some villages of the Arhab district by the brigades of the Republican Guard stationed there.

Arhab tribe called on Yemeni Vice-President Abdrabbu Mansour Hadi, who currently carries out the President's tasks, to stymie the Republican Guard attacks which badly affected their villages, and caused the death of 20 persons, and the injury of 64 others with thirty two of them being badly

maimed

, besides the kidnapping of 16 persons.
Posted by: Fred || 07/02/2011 00:00 || Comments || Link || E-Mail|| [298 views] Top|| File under: al-Qaeda in Arabia
Opposition To Discuss Formation of Yemeni Transitional Council Saturday
[Yemen Post] The Joint Meeting Parties, the opposition coalition in Yemen, meets on Saturday in the capital Sana'a to discuss the ways to form an immediate transitional council, a leader in the coalition's supreme council said on Friday.

Hassan Zaid, secretary general of Al-Haq Party, told media that the coalition will announce a transitional council very soon amid pressure by millions of people in the country to do so.

"The opposition never refuses the formation of the transitional council amid the current political vacuum while President-for-Life Saleh


... exemplifying the Arab's propensity to combine brutality with incompetence...


is being treated in

Soddy Arabia

, but it tried to make the GCC West-backed power-sharing deal a success," he said.

But now, the JMP should take action as the youth-led protesters continue their protests urging to form the transitional council, he said, pointing out that the council will include various political forces including the Houthi Group, the Southern Movement and the opposition abroad.
Posted by: Fred || 07/02/2011 00:00 || Comments || Link || E-Mail|| [277 views] Top|| File under:
Government Retakes Abyan's Wahda Stadium from Militants
[Yemen Post] A security official in Abyan confirmed that government soldiers have retaken the Wahda stadium after non stop

festivities

with suspected al-Qaeda Islamic fascisti over the last 24 hours.

Security officials in Zinjibar said that the government sent reinforcements to the city of Zinjibar after the stadium was getting out of governmental control.

At least five soldiers were killed in the

festivities

since Thursday noon, a security official said. He added that at least seven soldiers

were maimed

since noon.

On Wednesday night, at least 30 soldiers were killed in Zinjibar, Abyan, a security official said. The official said that at least 14 suspected al-Qaeda Islamic fascisti were also killed in the

festivities

.

Fierce

festivities

erupted when suspected al-Qaeda Islamic fascisti attacked security forces who were stationed at the Wahda Stadium.
Posted by: Fred || 07/02/2011 00:00 || Comments || Link || E-Mail|| [279 views] Top|| File under: al-Qaeda in Arabia
Fatalities at Filling Stations as Shortages Deepen in Yemen
[Yemen Post] Three people were killed and others injured when arguments between people who have been queuing at filling stations turned into violence as the fuel crisis deepens in most Yemeni cities.

Local sources in Hodeida province were quoted by alsahwa-yemen.net as saying that three people were killed and at least eight others injured in conflicts at filling stations where thousands of cars have been parked for long time, some for almost two weeks, waiting for petrol or diesel.

In other provinces including the capital Sana'a, several people

were maimed

in conflicts at filling stations; some as powerful people using guns tried to fill their cars before those who have been queuing.

Yemen is experiencing severe fuel and power crises after

rustics

had attacked the main oil pipeline and power towers in Marib province.

Most recently, the government said President-for-Life Saleh


... exemplifying the Arab's propensity to combine brutality with incompetence...


had given orders to repair the pipeline and secure roads in Marib by any means.

Earlier, an operation room from Yemen Petroleum Company, the Ministry for Oil and Minerals and other security bodies was formed to put an end to road closures and banditry blamed for the deepening fuel shortage.

Supervisory committees were also formed to observe filling stations after the Ministry accused some of selling quantities they get in the black market.

Meantime, the acute fuel shortage has sent the prices of petrol and diesel up by 700 percent. Today, drivers said they bought a petrol battle for YR 10000, up from the fixed price earlier this week of YR 1500.

Owners of filing stations said that long queues of cars on main streets are causing troubles at their stations including violence when some arguments turn into armed conflicts.
Posted by: Fred || 07/02/2011 00:00 || Comments || Link || E-Mail|| [282 views] Top|| File under:
Caribbean-Latin America
Zacatecas: Fighting Erupts in Fresnillo, 15 Die -- UPDATED
For a map, click here. Zacatecas state is considered a Los Zetas stronghold in Mexico. Los Zetas just got hammered hard by Mexican Naval Infantry. Link to a photo of what I assume is the Los Zetas safe house or what is left of it, here..

By Chris Covert

Mexican Marines killed 17 armed suspect presumed to be Los Zetas operatives and detained 17 more, according to Mexican news reports.

Elements of a Mexican Marine unit left the village of San José de Lourdes in Fresnillo municipality mid Friday afternoon after conducting sweeps in the area following the early morning firefight.

Official reports say the gun battle in Fresnillo started around 0600 hrs and ended around 1200 hrs.

The marine unit was on patrol on Mexican Federal highway 45 when they were attacked by armed suspects aboard several vehicles.

Several suspects fled the scene to a safe house where the main part of the battle took place. Weapons and vehicles were seized in the aftermath.

A total of 15 armed suspects died in gun battles around the area of San José de Lourdes. Seventeen were detained. Six marines were wounded in the firefights.

Later in the morning several roads around San José de Lourdes were blocked using heavy vehicles presumably hijacked by armed suspects. Some were set afire. Blocked roads included Paseo del Mineral, and Avenida Plateros and Bulevar Hombres Ilustres, and near a grocery store.

Streets in the area were emptied, and schools and other institutions were closed.

Mexican Marines began house to house searches in the area following the battle at the safe house and seized a number of vehicles.

Confirmed reports as of 1743 hrs say fighting continues near the western border with Durango state, near Jerez north of Fresnillo and in Plateros in the south.

Last May, Mexican press reported as many as 200 Marine effectives were deployed along the main road between Durango city and Zacatecas state and had set up checkpoints.
To read the Rantburg report detailing Mexican Marine deployments, click here.
Although Zacatecas is considered a Los Zetas stronghold, the criminal gang has suffered a number of setbacks from Mexican security forces counternarcotic operations and from shootouts with rival gangs.

For example in Florencia de Benito Juarez municipality May 18th, as many as 20 Los Zetas died in a firefight with Carteles Unidos. With the Los Zetas practice of retrieving their dead it is likely the death toll was much higher.

Carteles Unidor is a criminal group which included members of the Gulf, Sinaloa and La Familia Michoacana cartels, all of which have major beefs with Los Zetas.

A subsequent firefight between Los Zetas and the Los Valencias Sinaloa faction in San Cristobal de la Barranca municipality in nearby Jalisco state cost Los Zetas 20 more and probably more dead.
To read Rantburg reports on counternarcotics operations in Zacatecas and Jalisco click here (fourth item) and here.
Posted by: badanov || 07/02/2011 00:00 || Comments || Link || E-Mail|| [301 views] Top|| File under:
Home Front: Politix
US Senate confirms Petraeus as CIA director
[Al Jazeera] The US Senate has voted unanimously to confirm General David Petraeus to be the new director of the Central Intelligence Agency (CIA).

Petraeus, commander of US forces in Afghanistan, was nominated by President Barack B.O. Obama to replace Leon Panetta


...current Director of the Central Intelligence Agency. Panetta served as President Bill Clinton's White House Chief of Staff from 1994 to 1997 and was a member of the United States House of Representatives from 1977 to 1993....


, who is leaving the CIA to become the US secretary of defence.

Petraeus is expected to start his new job in September.

Before the vote on Thursday, the 58-year-old Petraeus was praised as "among the finest military officers and strategic thinkers of his generation," Dianne Feinstein, a Democrat and Senate Intelligence Committee chairwoman said.

The West Point graduate and 37-year army veteran is credited with turning around the war in Iraq, from where US troops have been withdrawing in large numbers, and in improving the security situation in Afghanistan.

Petraeus' challenges at the CIA will include providing accurate intelligence on trends in Afghanistan, tracking and neutralising

gang

s on multiple continents, and tracking issues as diverse as climate change and the political effects of global economic upheaval.
Posted by: Fred || 07/02/2011 00:00 || Comments || Link || E-Mail|| [290 views] Top|| File under:
India-Pakistan
Turkish jihadist commander executed by the Taliban in Waziristan
A Turkish jihadist commander who fought in the Caucasus for 15 years before arriving in the Afghan-Pakistan border areas was executed recently by the Taliban.

Abu Zarr, who is also known as Serdal Erbasi, was executed in the Waziristan tribal region of Pakistan for ordering the deaths of two "foreign fighters," according to a Turkish jihadist website. Two of his followers, who carried out the deaths of the foreign fighters, were also executed along with Abu Zarr.

The "Sharia court of the Waziristan-Uruzgan region" ordered Abu Zarr's execution after accusing him of ordering the murders of Samil Dagistanli and Ismail Azeri, two other jihadists from the Caucasus, presumably from the Russian republic of Dagestan, and Azerbaijan. Dagistanli and Azeri were in opposition to Abu Zarr after he split off from the Taifatul Mansura, or the Victorious Sect, due to a dispute over money received from outside of the region. According to the Taliban sharia court, Abu Zarr ordered two of his followers to kill Dagistanli and Azeri.

The jihadist website, which is supportive of Abu Zarr, claimed that "plots were hatched full of sedition and disinformation about Abu Zarr who was in disagreement with some groups," and that he was executed by the Taliban because he was "uncontrollable."


Posted by: tipper || 07/02/2011 16:56 || Comments || Link || E-Mail|| [294 views] Top|| File under:
Swiss couple kidnapped in SW Pakistan: official
[Dawn] A Swiss couple has been kidnapped while travelling in southwestern Pakistain, a senior government official said on Friday, triggering a police search.

They were seized in a district 170 kilometres (105 miles) east of Quetta, the capital of sparsely populated Balochistan province, the official said.


"We have received reports that two Swiss nationals have been kidnapped in Loralai district," provincial home secretary Zafarullah Baloch told AFP.

"We have sent a team comprising police and an administration official to search them," he added.

Loralai's district police chief Ghulam Ali Lashari said officers had found couple's abandoned Volkswagen vehicle in Killi Nigah area.

The couple arrived at Sirki Jungle checkpoint at about 5.45 pm (1245 GMT), registered as Swiss tourists and were allowed to enter an area controlled by tribal police, Lashari said.

"According to witnesses when they were travelling in Killi Nigah area some unknown

gunnies

intercepted the Swiss couple and took them away to an unknown place," he said.

Baloch and Lashari said the pair had entered Balochistan from Dera Ghazi Khan district in

Punjab

province and might have been heading for Quetta.

No one has yet

grabbed credit

for the incident or contacted authorities about the kidnapped foreigners, he said.

Balochistan, which borders Iran and Afghanistan, has seen an upswing in violence recently, with the province suffering from a separatist insurgency, sectarian violence and Talibs.

Hundreds of people have died since rebels rose up in 2004 demanding political autonomy and a greater share of profits from the region's natural oil, gas and mineral resources.
Posted by: Fred || 07/02/2011 00:00 || Comments || Link || E-Mail|| [640 views] Top|| File under:
Seven terror suspects released
[Dawn] Seven suspected

hard boyz

charged with possessing explosive, attacking the Danish embassy and abetting the killing of Army Surgeon General Mushtaq Baig were released from Adiala Central Jail on Thursday night, official sources said.

The suspects had been acquitted by the trial court on May 29 due to lack of evidence but on the directive of the deputy commissioner Islamabad, the capital police

jugged

them. However,


the hip bone's connected to the leg bone...


they challenged their detention in the Islamabad High Court which set aside the detention orders on Tuesday.
Posted by: Fred || 07/02/2011 00:00 || Comments || Link || E-Mail|| [265 views] Top|| File under: al-Qaeda in Pakistan
US rejects demand to vacate Shamsi base
[Dawn] The US is rejecting demands from Pakistain that American personnel abandon a military base used by the CIA to stage drone strikes against

bully boy

s, US officials told

Rooters

.

US personnel have not left the Shamsi air base and there is no plan for them to do so, said a US official familiar with the matter. "That base is neither vacated nor being vacated," the official said. The information was confirmed by a second US official.

On Wednesday, federal Minister for Defence Chaudhry Ahmed Mukhtar said that US had been asked to stop using the base for drone strikes and vacate it.

Relations between the two uneasy allies deteriorated after the May 2 raid by US SEALs in Abbottabad that killed the late Osama bin Laden.


... who can now be reached at RFD Boneyard...


Wednesday's statement by Mr Mukhtar was the latest salvo.

"We have been talking to them (on the issue) for some time, but after May 2, we told them again," he told

Rooters

on Thursday. "When they (US forces) will not operate from there (Shamsi base), no drone attacks will be carried out."

Earlier, the Financial Times quoted Mr Mukhtar as saying that Pakistain had already stopped US drone flights from the air base. Despite the defence minister's statements, it was unclear what the situation at Shamsi is.

A US military official said no American military personnel had ever been stationed at the base, but the drone programme in Pakistain is run by the CIA, and the official declined to comment on that.

Pak military officials confirmed that the US had been asked to vacate the base, but wouldn't comment on when the request had been made or whether the Americans had complied.

"We have told them to leave, vacate our base. We cannot provide security to their people," a senior air force official told

Rooters

.

But a member of parliament who represents the area, retired lieutenant general Abdul Qadir Baluch, said that US officials were still at the base.

A senior Pak military official added that when US forces first launched counter-terrorism operations in Afghanistan, Pakistain "provided Americans two bases in Jaccobabad and Shamsi. Jacobabad base has been vacated for long time ago, but Shamsi is still with them."

"They are vacating it," the official insisted. "Shamsi base was for logistic purpose. They also used it for drones for some time but no drones have been flown from there."
Posted by: Fred || 07/02/2011 00:00 || Comments || Link || E-Mail|| [278 views] Top|| File under: Govt of Pakistan
Southeast Asia
Thai terrorists target officials in the south
Terrorists Insurgents fired an M79 grenade at Narathiwat Provincial Hall on Friday in an escalation of attacks before Thailand's election day.

Police said an unknown number of terrorists insurgents fired the grenade with a M79 launcher at about 11:20 a.m. The grenade missed the hall and landed on the ground in front of a flagpole. The explosion did not cause any damage to the building and there were no injuries.

Provincial governor Thanon Wetchakornkanont dismissed the attack as a bang from a firecracker meant to cause a disturbance prior to election day.

In another incident captured on camera, a car bomb exploded in the same province in front of a Thai bomb squad member who was inspecting the car. The officer was injured in the attack but the extent of his wounds are not known.

Two terrorists insurgents were also responsible for attacking the Bacho district office compound with a homemade bomb. The explosion created a crater outside the fence of the district office and damaged two cars and two motorcycles parked at the scene. The attack was 15 meters away from the district chief's house.

Police checked footage from the security camera and saw two men in traditional sarongs arriving on a motorcycle. The pillion rider sparked the device, made from a PVC pipe, and threw it at the district chief's house. The bomb hit the leaves of a palm tree and fell outside the fence.
Posted by: ryuge || 07/02/2011 06:20 || Comments || Link || E-Mail|| [360 views] Top|| File under:
Syria-Lebanon-Iran
11 Dead as Half a Million Rally across Syria on 'Friday of Departure'
[An Nahar] Syrian security forces on Friday killed 11 civilians as more than half a million people

erupted into the streets

across the country to demand the departure of
President-for-Life Bashir Pencilneck al-Assad


One of the last of the old-fashioned hereditary iron-fisted fascist dictators. Before going into the family business Pencilneck was an eye doctor...


, activists said.

Six people died in the central city of Homs when security forces opened fire to quash protests, two were killed in Damascus
...The City of Jasmin is the oldest continuously-inhabited city in the world. It has not always been inhabited by the same set of fascisti...
and one in Daraya, near the capital, activists told Agence

La Belle France

Presse.

The other two victims, a mother and daughter, were killed when the army shelled a chicken hatchery in the town of al-Bara in the northwestern province of Idlib, activists said.

Earlier, an activist in Homs, 160 kilometers north of Damascus, had said two died and at least 12 were

maimed

, with tanks in the city, and that "more than 100,000 people participated today in demonstrations in several districts."

In Hama, 40 kilometers further north, varying reports put the turnout at as much as more than half a million.

The head of the Syrian Observatory for Human Rights, Rami Abdul Rahman, gave a figure of more than 500,000 and said this was "the biggest (anti-regime) demonstration since the Syrian Revolution broke out" on March 15.

Another activist said that "more than 400,000 marched," adding that "they came from all over, from mosques and nearby towns."

A third said earlier that more than 200,000 had gathered in the city's Assi Square, stretching for more than one kilometer, and that there was no sign of security forces.

Abdul Karim Rihawi, president of the Syrian League for Human Rights, said "tens of thousands of protesters headed towards Deir Ezzor's Freedom Square upon leaving the mosques" after the main weekly

Mohammedan

prayers in the eastern oil hub on the Euphrates River.

In Jabal al-Zawiyah, which has been the theater of army operations since Tuesday, "tens of thousands of people started to march from the village towards Maaret al-Numan," he told AFP.

For its part, state television


... and if you can't believe state television who can you believe?


showed images of pro-regime demonstrations in the country's commercial hub of Aleppo


...For centuries, Aleppo was Greater Syria's largest city and the Ottoman Empire's third, after Constantinople and Cairo. Although relatively close to Damascus in distance, Aleppans regard Damascenes as country cousins...


, in the north, and in Suweida, in the south.

People were waving Syrian flags and chanting "God, Syria, Bashar and that's it."

Overnight, Abdul Rahman said security forces had killed three civilians in Jabal al-Zawiyah, as

kaboom

s were heard in the coastal city of Latakia.

Friday's protests followed a call from a Facebook group for people to take to the streets nationwide.

The Syrian Revolution 2011 group called on people to rally after weekly prayers, branding July 1 "the Friday of departure" and saying in a message to Assad: "We don't love you ... Go away, you and your party."

Hundreds of protesters in Aleppo, Syria's commercial hub, were beaten back on Thursday by baton-wielding security forces, activists said.

And an activist said on condition of anonymity that "

kaboom

s were heard Friday in the Latakia district of Raml al-Shamali," without elaborating.

On Thursday, the opposition also turned up the heat on Assad, announcing the creation of a "national coordination committee" of exiled dissidents and opponents at home to push for democratic reforms.

The announcement came after about 160 dissidents, several of whom have spent years in jail, gathered in Damascus earlier in the week, vowing to press ahead with a "peaceful uprising for freedom and democracy and pluralism to establish a democratic state through peaceful means."

"There are two ways forward -- the first a clear and non-negotiable move to a peaceful transition to democracy which would rescue our country and our people," opposition activist Munzer Khaddam told the meeting.

"The alternative is a road that leads into the unknown and which will destroy everyone," he said.

They demanded the right to demonstrate peacefully, the release of political prisoners, freedom of the press, the safe return of refugees and moves to prevent foreign intervention.

The crackdown comes in defiance of repeated global condemnation and warnings from Western powers to Syria to show restraint and despite new U.S. sanctions against regime pillars and Syria's ally Iran.

The Observatory says 1,360 civilians have been killed since mid-March and that 343 security force personnel have also died. Thousands have been

placed in long-term storage

.


Posted by: Fred || 07/02/2011 00:00 || Comments || Link || E-Mail|| [560 views] Top|| File under: Govt of Syria
Some 150 Syrians Flee Homs Village into North Lebanon
[An Nahar] Around 150 Syrians fleeing unrest in their hometowns arrived Friday in north

Leb

via an illegal border crossing, a

holy man

working with the displaced told Agence

La Belle France

Presse.

Sheikh Mustafa Hammoud, imam of a mosque in the border village of Kneissi, said the Syrians -- mainly women, children and the elderly -- had made their way from the village of al-Qussair overnight for fear of fresh unrest after Friday

Mohammedan

prayers.

"Some of the refugees settled with relatives in

Leb

, but most have been offered shelter in a school in the village of Mashta Hammoud" in the region of Akkar in north

Leb

, he said.

Thousands of Syrians have poured into north

Leb

since April, using illegal crossings generally used by smugglers.

Rights groups estimate more than 1,300 civilians and 300 security force personnel have been killed since protests against the rule of Syrian
President-for-Life Bashir Pencilneck al-Assad


One of the last of the old-fashioned hereditary iron-fisted fascist dictators. Before going into the family business Pencilneck was an eye doctor...


erupted mid-March. Thousands others have been

tossed in the clink

.

At least six protesters were killed Friday as rallies erupted across Syria after weekly

Mohammedan

prayers, activists said.


Posted by: Fred || 07/02/2011 00:00 || Comments || Link || E-Mail|| [299 views] Top|| File under: Govt of Syria
Who's in the News
47
[untagged]
4
Govt of Pakistan
2
Govt of Syria
2
al-Qaeda in Arabia
1
Commies
1
al-Qaeda in Pakistan
1
Hezbollah
Bookmark
E-Mail Me
The Classics
The O Club
Rantburg Store
The Bloids
The Never-ending Story
Thugburg
Gulf War I
The Way We Were
Bio
Merry-Go-Blog
Hair Through the Ages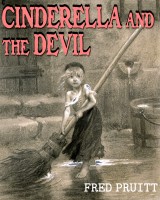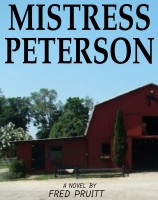 On Sale now!


A multi-volume chronology and reference guide set detailing three years of the Mexican Drug War between 2010 and 2012.

Rantburg.com and borderlandbeat.com correspondent and author Chris Covert presents his first non-fiction work detailing the drug and gang related violence in Mexico.

Chris gives us Mexican press dispatches of drug and gang war violence over three years, presented in a multi volume set intended to chronicle the death, violence and mayhem which has dominated Mexico for six years.
Click here for more information


Meet the Mods
In no particular order...


Steve White
Seafarious
Pappy
lotp
Scooter McGruder
john frum
tu3031
badanov
sherry
ryuge
GolfBravoUSMC
Bright Pebbles
trailing wife
Gloria
Fred
Besoeker
Glenmore
Frank G
3dc
Skidmark
Alaska Paul



Better than the average link...



Rantburg was assembled from recycled algorithms in the United States of America. No trees were destroyed in the production of this weblog. We did hurt some, though. Sorry.
18.204.55.168