Afghanistan
Baghlan Residents: Taliban Using Homes as Fighting Positions
And grateful they should be for the opportunity to donate to the support the jihadis, too.

[ToloNews] Residents in Pul-e-Khumri city, the center of the Afghan northern province of Baghlan, on Wednesday said that the Taliban

...the Pashtun equivalent of men...
are using people's homes as fighting positions as they battle Afghan forces.

A family who lost a member during the fighting has called on the warring parties to avoid using the people's homes.

The Taliban has denied it is doing so.

"Both sides chant the slogan of Allah Akbar (God is great), both sides claim to be the

deaders

, the innocent people are also martyred," said Rassoul Khan, brother of the victim.

"It is not only the father who is faced with this tragedy, the entire village is suffering from it," said Abdullah, a resident of Pul-e-Khumri.

"My mother was

maimed

," said a child in Pul-e-Khumri.

"When I leave home for the office, many things come into my mind, I feel that there will be war there," said Frozan Sadat, a media worker in Pul-e-Khumri.

Baghlan has been one of the major battleground areas between the

Afghan cops

and the Taliban in the past two months.

Health officials in Baghlan on Tuesday said that over 100

non-combatants were killed

and

maimed

--among them

women and kiddies

--in recent

festivities

between the

Afghan cops

and the Taliban in the province.

Afghan security officials in Baghlan said that the Taliban once again tried to penetrate the defenses of Pul-e-Khumri city on Monday night, however, security forces managed to repel the attacks.

"We hit them. Their corpses are still lying behind those walls. They have not transferred their dead bodies so far," said Raz Mohammad, an Afghan commando officer in Baghlan, referring to the battles with the Taliban.
Posted by: trailing wife || 07/01/2021 00:51 || Comments || Link || E-Mail|| [336063 views] Top|| File under: Taliban
ANDSF Recaptures Parwan's Shinwari District from Taliban
[ToloNews] As the fight between

Afghan cops

and the Taliban


...the Pashtun equivalent of men...


continues to expand, the Afghan National Security and Defense Forces (ANDSF) has recaptured Shinwari district from the Taliban in the northern province of Parwan.

"Shinwari district has been cleared, the security forces arrived there at 4:00 am and now the district is under government control," said Fazluddin Ayar, governor of Parwan.

Meanwhile,


...back at the hanging, Butch continued with his last words, trying not to repeat himself too often......


sources told TOLOnews that security forces have left several districts including Alasai district in Kapisa, Kaldar district in Balkh, Feroz Nakhchir district in Samangan and Gilan district in Ghazni.

Nevertheless, the Afghan Ministry of Defense (MoD) said that reinforcements have been sent to Ghazni province to repel Taliban attacks and also that security forces managed to break the siege of Hesarak district in Nangarhar


The unfortunate Afghan province located adjacent to Mohmand, Kurram, and Khyber Agencies. The capital is Jalalabad. The province was the fief of Younus Khalis after the Soviets departed and one of his sons is the current provincial Taliban commander. Nangarhar is Haqqani country..


province.

Sources said that public uprising forces under the command of Nabi Ginji evacuated Kaldar district in Balkh and later the Taliban entered the district.

"When the Taliban attack a district, they face a strong resistance and it is difficult for the Taliban to take over the entire 370 districts in Afghanistan and maintain a grip on them," said military analyst Saleh Mohammad Registani.

"Imam Sahib port has been cleared from the Taliban, Hesarak district was also cleared. Massive casualties were inflicted on the Taliban as a result of an Arclight airstrike

...KABOOM!...
, the commandos have been sent to Ghazni for clearing operations," said Fawad Aman, deputy

front man

for the Ministry of Defense.

Over the past two months, the government has lost control of 110 districts across the country; however, the Afghan government has said that security forces have retaken control of ten districts in the past few days
Posted by: trailing wife || 07/01/2021 00:51 || Comments || Link || E-Mail|| [336061 views] Top|| File under: Taliban
Africa Horn
ISIS militants killed in Puntland, Somalia after targeting security forces
[Garowe] Operations against the much degraded IS-Somalia

Lions of Islam

continued in Puntland


...a region in northeastern Somalia, centered on Garowe in the Nugaal province. Its leaders declared the territory an autonomous state in 1998. Puntland and the equally autonomous Somaliland seem to have avoided the clan rivalries and warlordism that have typified the rest of Somalia, which puts both places high on the list for Islamic subversion...


on Tuesday, with security forces killing fighters belonging to the group, which is confined to the Bari region in the mountains of Golis, northern Somalia.

IS-Somalia

Lions of Islam

have been trying to launch a series of attacks in the country, specifically in Puntland but their operations are limited given persistent operations by Puntland Security Forces [PSF], who have often repulsed their attacks in the country.

In a tweet, PSF confirmed that the

Lions of Islam

targeted their convoy in Hamure and Balidhidin villages, leaving one soldier critically injured. The troops were conducting operations within the villages in pursuit of the

holy warrior

s.

And in a quick response, the troops with the help of other security forces in Puntland embarked on a mission of tracing the

holy warrior

s, killing them in the process. The

Lions of Islam

often carry small to large-scale sporadic attacks mainly targeting security forces in Puntland.

One of those killed was a bomb maker and another one had a camera with him. One of the videos in the camera had the scene where a

kaboom

had targeted security forces and the

Lions of Islam

also had explosives in their possession which were confiscated during the operation.

"Two explosions today targeted a convoy of PSF vehicles near Hamure village in Balidhidin, Bari region, injuring one soldier. After quick response by the PSF, with the support of other PL security agencies, ISIS fighters responsible were traced and killed in action," read the statement.

"One of the ISIS fighters was a bomb maker and the other had a camera, meant to produce propaganda videos. One of the videos in their possession was that of

the earth-shattering kaboom

from earlier in the day. Other equipments and

kaboom

s were also recovered at the scene."

Puntland Security Forces have been intensifying war against

Lions of Islam

in recent months, targeting both the IS-Somalia and al-Shabaab

...... an Islamic infestation centering on Somalia attempting to metastasize into Kenya, Tanzania, Uganda, and similar places, all ofwhich have enough problems without them...


holy warrior

s, whose presence in the region is minimal. But particularly, it's the IS-Somalia team that has suffered immense losses.

Not long ago, the security forces have killed

imported muscle

with IS-Somalia in the Golis mountains. The US military only carried an operation once in the state, but largely, the PSF has taken charge of most areas, flushing out the

Lions of Islam

from their hideouts.

Puntland President Said Abdullahi Deni has often announced his commitment to the fight against both al-Shabaab and IS-Somalia

holy warrior

s. A number of security forces have been trained and equipped in handling terrorism, thus the minimal cases of

Lions of Islam

operations.
Posted by: trailing wife || 07/01/2021 04:17 || Comments || Link || E-Mail|| [336063 views] Top|| File under: Islamic State
Africa Subsaharan
Seven killed in Central Africa rebel attack: UN
Iran has provided funds and Al Quds and Hezbollah trainers to help rebel ex-Seleka members become an effective jihadi force, an effort that involved 30-40 cadres travelling to Lebanon, Iraq, and Syria in 2017 and 2018 for training, with the goal of a fighting group of 300-400 members under the name Saraya Zahraa or Saraya Zahara. A group by that name was reported fighting alongside local groups in Chad, Sudan, and Eritrea — whether this particular splinter of the Seleka is also an iranian catspaw I don't know.

[AlAhram] The peacekeepers forced back the rebels, who fell back three kilometres (two miles) from the two, Fall added

Rebels killed seven people in coordinated attacks on army positions in the east of the Central African Republic, the UN peacekeeping force in the conflict-ridden country said Wednesday.

The fighters of the Unity for Peace in Central Africa (UPC) rebel group


...one of the Ex-Séléka factions, most of whom just happen to be Muslim...

mounted simultaneous attacks on army "checkpoints and camps" in the eastern city of Alindao, MUNISCA

front man

Abdoulaziz Fall told AFP, adding that the "

festivities

left seven dead".

The peacekeepers forced back the rebels, who fell back three kilometres (two miles) from the two, Fall added.

"Currently the Central African armed forces are in place in the city with us," he said. Around 60 Nepalese peacekeepers had been sent to the city as reinforcements, he added.

The UPC is one of the largest and best equipped rebel groups operating in the country, its members controlling many operating mines. It mainly operates in the east of the country.
Posted by: trailing wife || 07/01/2021 03:38 || Comments || Link || E-Mail|| [336062 views] Top|| File under: Devout Moslems
Persecution: Nigerian Terrorists Murder 18 Christians, Including Doctor
[OneNewsNow] Muslim Fulani gunmen murdered a Christian doctor in northern Nigeria's Niger state shortly after the killing of 17 other Christians by the group in the region's Plateau state this month.

After being abducted by five Fulani herdsmen from a private hospital he operated in Salka Village in Magama County, Dr. Precious Emeka Chinedu was fatally shot.

"His dead body was found by local vigilantes the following morning in the bush where he was shot and killed by the herdsmen," area resident Emmanuel Ezeugo told Morning Star News (MSN).
Continued on Page 49
Posted by: Glinetle Ebbaick4421 || 07/01/2021 00:00 || Comments || Link || E-Mail|| [336061 views] Top|| File under: Fulani Herdsmen (Boko Haram)
Europe
7 migrants drown off Italy, hundreds hunger strike in Brussels
Seven migrants drown as boat capsizes off Italy's Lampedusa

[AlAhram] At least seven migrants colonists, one of them pregnant, drowned after a boat carrying them capsized five miles off the Italian island of Lampedusa early on Wednesday, officials said.

About 10 other people were missing, Luigi Patronaggio, the chief prosecutor of a team leading investigations into the deaths, told

Rooters

.

The migrants colonists are believed to have started their journey in Tunisia, said Patronaggio, who is working with magistrates based in the Sicilian city of Agrigento.

"This latest tragedy in the Mediterranean is heartbreaking, I wonder what else has to happen to make

Italia

and Europa

...the land mass occupying the space between the English Channel and the Urals, also known as Moslem Lebensraum...
understand that we cannot go on like this," Lampedusa's mayor, Toto Martello, said.

Coastguard units managed to rescue about 46 other migrants colonists from the 8 metre-long boat after it overturned, and bring them back to Lampedusa, officials said.

More than 250 more migrants colonists landed on the tiny island overnight on four other ships, local media reported.

Arrivals in

Italia

- one of the main migrant routes into Europe had been falling in recent years, but numbers picked up again in 2021. Almost 19,800 migrants colonists have arrived since the beginning of the year ,many of them fleeing conflict and poverty in Africa and the Middle East against just over 6,700 in the same period last year, Interior Ministry figures show.

Migrants hunger strike puts pressure on Belgian government

[AlAhram] A hunger strike by hundreds of migrants colonists living in Belgium without legal permission is putting increasing pressure on a government coalition weighing the wellbeing of those involved against the need to stick to immigration and asylum rules.

The hunger strike started over a month ago in two universities and a Brussels church, by migrants colonists desperate to obtain legal residency papers to continue and improve their lives in a nation where some say they have been working and living for a decade.

To highlight their desperation, some hunger strikers stitched their lips together this week, and are only accepting small amounts of liquids through a straw. Estimates of the number participating range as high as 400 but Migration and Asylum State Secretary Sammy Mahdi has used a figure of about 200.

Mahdi has insisted he is seeking to quicken up and improve the whole application system for people seeking to stay in Belgium but refuses to budge when facing demands by the hunger strikers for their cases to be handled now.

``They say that there are 150,000 living here illegally, and the 200 people that decide to stop eating should be regularized individually? What would be the result? A week later you get 200, 2,000, 20,000 people who would do exactly the same.''

``That's not the way to go about it,'' he told VRT network.
Posted by: trailing wife || 07/01/2021 04:17 || Comments || Link || E-Mail|| [336062 views] Top|| File under: Human Trafficking
India-Pakistan
How these Pak linked Lashkar operatives from Hyderabad packaged a parcel bomb for Darbhanga blast
[OneIndia] The National Investigation Agency has arrested 2 Lashkar-e-Tayiba

gunnies

in connection with the Darbhanga, Bihar railway station blast case. The arrested persons are Imran Malik and Mohammad Nasir Khan, both residents of Nampally in Hyderabad. They originally hail from Shamli district in Uttar Pradesh. Earlier, the UP police had arrested a father son duo-Mohammad Haji Salim and his son Mohammad Kafil from Kairana, UP in connection with the same case.

The case was first registered in June 2021 following

a kaboom

on Platform 1 of the Darbhanga Railway Station. The parcel in which the explosive was placed was booked at Secunderabad and arrived by train. The NIA later took over the probe.

The accused persons were arrested from Hyderabad on June 30 2021. Preliminary investigations revealed that this strike was part of a trans-national conspiracy hatched by the Lashkar-e-Tayiba to execute terror acts across the country and cause large scale damage to life and property.

Nasir and Khan had acted on the instructions of their handlers in Pakistain. The two accused who are brothers fabricated an incendiary IED and packed it in a parcel of cloth and booked the same in a long distance train from Secunderabad to Darbhanga.

The NIA learnt that the aim of the accused was to cause

a kaboom

in the train, which in turn would have led to a fire breaking out resulting in loss of lives and property. It was found that Khan had visited Pakistain in the year 2012 and had received training from his handlers in the fabrication of IED from locally available channels. He along with his brother Imran was in touch with Pakistain based handlers of LeT over encrypted communication platforms, the NIA said.

While credible information about the connection of the accused persons has been found with the ISI, the probe also found that these persons had taken instructions from their handlers-Iqbal Khana and Asif Khana of Pakistain. Both brothers and Khana are natives of Kairana in Uttar Pradesh. Khana had taken shelter in Pakistain and is one of the most wanted terrorists.

Nasir, the investigation found had visited Pakistain three on the pretext of meeting his blood relatives. In Pakistain he was radicalised by Khana.
Posted by: trailing wife || 07/01/2021 04:24 || Comments || Link || E-Mail|| [336062 views] Top|| File under: Lashkar e-Taiba
Drones spotted again in J&K: 4th time since Sunday
[OneIndia] For the fourth day in a row drones have been spotted near military areas in Jammu and Kashmir

...a disputed territory lying between India and Pakistain. After partition, the Paks grabbed half of it and call it Azad (Free) Kashmir. The remainder they refer to as "Indian Occupied Kashmir". They have fought four wars with India over it, the score currently 4-0 in New Delhi's favor. After 72 years of this nonsense, India cut the Gordian knot in 2019, removing the area's special status, breaking off Ladakh as a separate state, and allowing people from other areas to settle (or in the case of the Pandits, to resettle) there....
Early today, security personnel spotted two drones in Kaluchak and Kunjwani. A flying object was seen hovering over Kaluchak at 4.40 am and another was spotted at 4.52 AM near the Air Force Station signal in the Kunjwani area of Jammu.

On Sunday, in a first of its kind terror strike in the country, two drones were used to drop explosives at an Indian Air Force Base in Jammu. Two explosives were dropped, but they missed their targets.

On Tuesday a drone was spotted at three different locations including the Sunjwan military camp. On Monday two drones were spotted on the Jammu-Pathankot national highway. They were flying near the Kaluchek military staton. Both the drones flew away and a major threat was averted due to alert security officials.

The National Investigation Agency on Tuesday took over the probe into the drone attack at the IAF base. The probe into the drone attack at the IAF base in Jammu was handed over to the NIA by the Ministry of Home Affairs. The decision to hand over the probe was taken keeping in mind the international ramifications.

The preliminary probe into the Indian Air Force base attack has revealed that it was the handiwork of the Pakistain backed terror group, Lashkar-e-Tayiba.
Posted by: trailing wife || 07/01/2021 04:24 || Comments || Link || E-Mail|| [336062 views] Top|| File under: Lashkar e-Taiba
2 Pakistani troops killed in attack on post near Afghanistan
[AlAhram] North

Wazoo

served as the headquarters of the Pak Taliban

...the Pashtun equivalent of men...
until the military secured it in 2015 with a series of operations

Militants in Afghanistan fired across the border at a

Mighty Pak Army

post in a former local Taliban stronghold, killing two soldiers, the Pak military said Wednesday.

The cross-border firefight took place in the district of North Waziristan in the country's northwestern Khyber-Pakhtunkhwa province, the military said in a statement. It did not say when the attack occurred, but said Pak troops responded to the fire appropriately, without elaborating.

It was unclear whether there were any

Death Eater

casualties. The military condemned the continued ``use of Afghan soil for terrorist activities against`` Pak troops, saying Pakistain had consistently asked Kabul to ensure effective border control on its side.

North Waziristan served as the headquarters of the Pak Taliban until the military secured it in 2015 with a series of operations. However,


there's no worse danger than telling a mother her baby is ugly...


isolated

Death Eater

attacks on troops and such cross-border violence have continued, raising fears the Pak Taliban were regrouping in the region bordering Afghanistan.

The Pak Taliban, also known as Tehrik-e-Taliban Pakistain, are a separate

turban

group from the Afghan Taliban, although Pakistain's

Death Eater

groups are often interlinked with those across the border.
Posted by: trailing wife || 07/01/2021 03:38 || Comments || Link || E-Mail|| [336063 views] Top|| File under: TTP
Iraq
Iraqi officials: Explosion at busy Baghdad market wounds 9
[AlAhram] An explosion struck a busy market in Baghdad on Wednesday, wounding at least nine people, Iraqi security officials said.
The Iraqi military confirmed the blast without providing details.

The explosion was heard in a market in Sadr City, a suburb in the eastern part of the capital. The military did not elaborate on casualties or the extent of the damage.

Two security officials said at least nine people were

maimed

in the blast. They spoke on condition of anonymity in line with regulations.

It was the second time this year that

a kaboom

hit a market in the densely populated neighborhood. In April, at least four people were killed in a car

kaboom

in Sadr City. That blast was caused by an

bomb

attached to a parked car at the market.

It wasn't immediately clear what caused Wednesday's explosion. Large

kaboom

s, once an almost daily occurrence in Baghdad, have slowed in recent years since the Islamic State

...formerly ISIS or ISIL, depending on your preference. Before that they were al-Qaeda in Iraq, as shaped by Abu Musab Zarqawi. They're really very devout, committing every atrocity they can find in the Koran and inventing a few more. They fling Allah around with every other sentence, but to hear western pols talk they're not really Moslems....
group was defeated in 2017.

But attacks persist. In January, over 30 people were killed in a twin

suicide kaboom

in a busy commercial area in central Baghdad. It was the most deadly bombing in three years to strike Iraq's capital.

Roadside bombs and

roadside kaboom

s continue to target primarily Iraqi security forces outside the capital, especially across northern Iraq where IS

holy warriors

are known to have hideouts.
Posted by: trailing wife || 07/01/2021 03:38 || Comments || Link || E-Mail|| [336063 views] Top|| File under:
Duhok family narrowly survives Turkish bombardment
[RUDAW.NET] Shrapnel caused by recent Ottoman Turkish bombardment hit the front of a villager's house in Duhok province's Hirore village and the family told Rudaw they barely survived.
Hassan Abdullah lives with his wife and daughter in Hirore. Their house is isolated by about three kilometers from the other nearly 300 houses in the village, according to the chief of the village, Azad Adeeb.

"There has been constant bombardment there all the time over the last three days," he told Rudaw English late on Tuesday. The Sick Man of Europe Turkey

...the occupiers of Greek Asia Minor...
"does not discriminate between the PKK and villages when it bombards. They just want to kill Kurds."

The chief or mukhtar added the Ottoman Turkish army bombed an area nearly 50 meters from Abdullah's house at 9:15 pm on Monday, causing some 10 pieces of shrapnel to hit the front of the house.

Only 54 of the 300 houses in the villages are inhabited, Adeeb said.

Turkey launched twin military operations against the Kurdistan Workers' Party (PKK) in Duhok province late April. Hirore village is one of the areas where the fighting is intense.

The PKK is an

gang

struggling for the increased rights of Kurds in Turkey and is considered a terrorist organization by the country. Ankara regularly attacks the group at home and inside the Kurdistan Region.

Abdullah told Rudaw the Ottoman Turkish army's constant bombardment in the vicinity of his house was followed by shrapnel bursting into the patio of his home, with one piece hitting his bed at the entrance of the house. Luckily, he was not in bed at the time as it was late afternoon.

Holding some pieces of shrapnel he had collected from his house, he said when some warplanes left the airspace over the village, others replaced them.

The bombardments have also caused several cracks in his house.

"We are currently on alert and cannot even irrigate our farm. We can't do any work while my life relies on pomegranate trees and others," said the elderly man.

His wife, Habiya Mustafa, said they cannot even go out.

"We can't go out either during the day or night time. There is constant bombardment."


Posted by: Fred || 07/01/2021 00:00 || Comments || Link || E-Mail|| [336062 views] Top|| File under: Sublime Porte
Israel-Palestine-Jordan
Israeli occupation troops arrest eleven Palestinians in the West Bank
[SANA.SY] Israeli occupation troops arrested on Wednesday eleven Paleostinians in several areas in the West Bank.

Wafa News Agency stated that the occupation forces stormed towns and villages in Nablus, Jenin and Bethlehem, and they raided the Paleostinians' houses and arrested 11 of them.

On Tuesday, occupation forces arrested ten Paleostinians in the West Bank.
Posted by: Fred || 07/01/2021 00:00 || Comments || Link || E-Mail|| [336062 views] Top|| File under: PLO
Turkish occupation shells villages in Tal Abyad environs, Raqqa countryside
[SANA.SY] The Ottoman Turkish occupation forces and their mercenaries of terrorist organizations once again targeted with rocket shells the citizens' houses in the vicinity of the occupied city of Tal Abyad, Raqqa northern countryside.

Local sources told SANA that Ottoman Turkish occupation troops and their mercenaries deployed to Tal Abyad city, launched an attack with rocket and mortar shells on the citizens' houses in the villages of Zenobia and Arida, causing material damage to the houses and properties.

On July 21st, Ottoman Turkish occupation forces targeted with heavy artillery, the houses in Kur Hassan village, west of Tal Abyad, Raqqa northern countryside, and al-Mabloujah village and Qaz'ali silos, northwest of Ayn Issa causing damages to a number of residential houses and the properties.
Posted by: Fred || 07/01/2021 00:00 || Comments || Link || E-Mail|| [336062 views] Top|| File under: Sublime Porte
Who's in the News
50
[untagged]
5
Sublime Porte
4
Human Trafficking
2
Lashkar e-Taiba
2
Commies
2
Govt of Iran
2
Taliban
2
Govt of Syria
2
Devout Moslems
1
Hezbollah
1
Antifa/BLM
1
Fulani Herdsmen (Boko Haram)
1
PLO
1
Govt of Sudan
1
Govt of Iran Proxies
1
TTP
1
Islamic State
Bookmark
E-Mail Me
The Classics
The O Club
Rantburg Store
The Bloids
The Never-ending Story
Thugburg
Gulf War I
The Way We Were
Bio
Merry-Go-Blog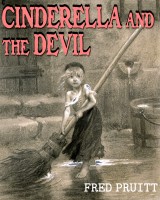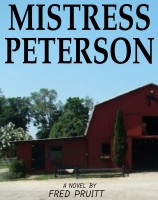 On Sale now!


A multi-volume chronology and reference guide set detailing three years of the Mexican Drug War between 2010 and 2012.

Rantburg.com and borderlandbeat.com correspondent and author Chris Covert presents his first non-fiction work detailing the drug and gang related violence in Mexico.

Chris gives us Mexican press dispatches of drug and gang war violence over three years, presented in a multi volume set intended to chronicle the death, violence and mayhem which has dominated Mexico for six years.
Click here for more information


Meet the Mods
In no particular order...


Steve White
Seafarious
tu3031
badanov
sherry
ryuge
GolfBravoUSMC
Bright Pebbles
trailing wife
Gloria
Fred
Besoeker
Glenmore
Frank G
3dc
Skidmark



Better than the average link...



Rantburg was assembled from recycled algorithms in the United States of America. No trees were destroyed in the production of this weblog. We did hurt some, though. Sorry.
3.236.209.138

Help keep the Burg running! Paypal: