-Lurid Crime Tales-
Driver of doomed Texas tractor-trailer, 45, crossing US-Mexico border hours before pretending to be a migrant when cops found him high on meth: Death toll rises to 53
[Daily Mail, where America gets its news]
Surveillance cameras captured Homero Zamorano, 45, driving the truck across the US-Mexico border


It came hours before the driver allegedly abandoned it on a dirt track on the outskirts of San Antonio


Texas police said that Zamorano, of Houston, Texas, was 'very high on meth' at the time of his arrest


They also claimed that he tried to pose as 'an irregular immigrant to avoid being detained by the officers

The semi-truck driver who transported up to 100 migrants across the southern border before leaving them to die in the sweltering Texas heat allegedly tried to disguise himself as a victim of the tragedy.

Mexican nationals Juan Francisco D'Luna-Bilbao and Juan Claudio D'Luna-Mendez were also taken into custody at a home in San Antonio. They were charged in federal court Tuesday with possessing firearms while residing in the US illegally.

The death toll in the tragedy, which is the deadliest human smuggling attempt in American history, rose to 53 Wednesday. Officials have identified 34 of the deceased, including four Hondurans and two Guatemalan sisters.

Police say the smugglers treated the migrants 'worse than animals' throughout the voyage, leaving them no water or visible means of air-conditioning. Several survivors are in critical condition after suffering brain damage and internal bleeding.

Investigators suspect the migrants paid the smugglers around $10,000 for safe passage to the US.

Investigators suspect the truck had suffered some sort of mechanical problem.

Yáñez also confirmed that Zamorano had been driving a semi with a stolen registration, saying: 'The plates, logos and license were cloned.'

Officials had first linked Zamorano's rig to an Alamo resident. However, investigation proved the Alamo man's truck had been out hauling grain in another part of Texas at the time of the incident.

Medical examiners have potentially identified 34 of the victims, said Bexar County Commissioner Rebeca Clay-Flores, who represents the district where the truck was abandoned.

But she says the identification process has proven to be a 'tedious, tedious, sad, difficult process' as many victims have been found with stolen IDs or no identification documents at all.

The deceased migrants included 39 men and 12 women. County officials told WOAI-TV five of the victims were under the age of 18. Investigators said they were not young children, but possibly teenagers.

Among the dead are 27 people from Mexico, 14 from Honduras, seven from Guatemala and two from El Salvador, he said. One of the victims had no identification, officials revealed.

Authorities believe the migrants were loaded into the semi-truck in Laredo, a border city, on Monday afternoon.

It appeared the migrants had recently crossed the border and were picked up by the truck to be taken to where they would work, according to a Mexican official.

They were driven 150 miles to San Antonio before smugglers abandoned the vehicle after it suffered mechanical problems.

The surviving migrants will likely be released into the U.S. to pursue asylum or other forms of humanitarian relief, the CBP official and two other law enforcement officials told Reuters. Some survivors of human smuggling in the past have been taken into American custody to testify as witnesses.
Posted by: Skidmark || 06/30/2022 00:00 || Comments || Link || E-Mail|| [10799 views] Top|| File under: Human Trafficking
Afghanistan
Former Military Official in Parwan Detained: Family
[ToloNews] Ahmad Khan Ahmadzai, the former police commander of Bagram district of Parwan province, and two of his family members have been detained by Islamic Emirate forces, relatives claimed.

The family claimed that Ahmadzai, his son, and his nephew, were arrested over one week ago.

"I opened the door, they tied my hands, when my father came out, they arrested him and then my brother," said Bahram, 14, son of Ahmadzai.

"If he was responsible for anything, he would not stay here. He was retired five years ago," said Shah Agha, a relative.

Other reports were published about the violation of the general amnesty and the detention of former military officials, but the Islamic Emirate always denied the reports.

"They detained him and his younger son and they arrested his other son and nephew as well," said Sayed Muhammad Khateb, head of Alljahad seminary.

TOLOnews was unable to obtain a comment from the Islamic Emirate about this issue.

"Targeting military leaders has become routine. We can clearly see the detentions, execution, and extra-judicial courts," said Asef Nang, a military analyst.

Ahmad Ahmadzai is a resident of Robat village in Bagram distract of Parwan province. He retired five years before the fall of the former government.
Posted by: trailing wife || 06/30/2022 02:20 || Comments || Link || E-Mail|| [10798 views] Top|| File under: Taliban/IEA
Africa Subsaharan
Nigerian Army Killed Septuagenarian, Burnt Houses, Displaced Residents In Cross River Community After Losing Six Officers To Militants


Several persons, including a 70-year-old resident, identified as Mr. Okoi Egbai Cletus Offem, have been killed in a clash between troops of the Nigerian Army and residents of Nko and Onyadama communities of

Cross River State

.

SaharaReporters learnt from the daughter of

the dear departed

that members of the Nko community had attacked some soldiers who were deployed to restore peace between the warring Onyadama community in

Obubra Local Government Area

(LGA) and Nko community in Yakurr LGA of the state.

But the soldiers descended on the whole community, killing innocent residents.

She said, "The soldiers burned my father's house while he and my mother were inside. My mother ran out of the house naked but my father could not escape. He was burned to ashes," she said in a voice that reflected grief and sorrow.

She continued: "Many people are hiding in the bush to the attack. The soldiers have taken over our community."

Another source from the community also told SaharaReporters that many people had been displaced due to the attack.

He said, "These are Nigerian refugees from Nko community in Yakurr Local Government Area in Cross River State that were displaced from their homes by the military on account of communal war.

"The Nigerian Military alleged that one of their men was shot in the process of maintaining peace between the Onyoadama and Nko community. This eventually led to the deployment of more military men to Nko who have killed several, tortured our women, raped, looted and burnt down houses.

"This is callous and inhuman. We are also Nigerians. We need help and justice because the military has done more harm than good. This is a civil war experience and these people are traumatised.

"I appeal to the President and the Chief of Army Staff of the Federal Republic of Nigeria to quickly call the army personnel to order and also set up a panel to investigate this matter. We need justice. Today is the fourth day of military brutality in Nko," he added.

Meanwhile,
...back at the cheese factory, there was only one thought in the mouse's mind: I can do this! I can do this! Then the trap sprung...
the Cross River State government has ordered the Nko community enmeshed in a clash with the military to produce the missing six personnel of the Nigerian Army alive.

The order was contained in a statement issued by the Deputy Chief press secretary to Governor Ben Ayade, Linus Obogo Tuesday.

The state security council comprising of all service commanders presided by Gov Ayade has been meeting since Monday morning over the weekend communal clash between Nko youths in Yakurr LGA and their neighbours, Onyadama community in Abi LGA over a parcel of land.

Media reports say Nko youths suspected the army of being partial in the matter and allegedly shot an army commander on Saturday evening alongside six other soldiers.

In reaction, more soldiers were mobilised from Edor Barrack in Ikom, which led to more violence, house burning and killings.

In the statement, the government ordered the army to sustain its operation in Nko community until those behind the shooting of the six military personnel are produced or fished out
Posted by: Fred || 06/30/2022 00:00 || Comments || Link || E-Mail|| [10801 views] Top|| File under:
Caucasus/Russia/Central Asia
Russian MVD of Russia places terror suspect on wanted list
Direct Translation via Google Translate. Edited.


[KavkazUzel] Blogger from

Kabardino-Balkaria

Insa Lander, who escaped from house arrest, has been put on the wanted list, follows from the information in the database of the Ministry of Internal Affairs. 


Clearly something jihad related, though for some reason either the authorities or Kavkaz Uzel once again decline to be more specific.

The "Caucasian Knot" has reported that a blogger from Baksan, Insa Oguz, known under the pseudonym "Insa Lander", was able to fly to Lithuania . Earlier, she escaped from house arrest and on June 12 tried to leave for Georgia through North Ossetia, but the Georgian border guards did not let her through, and the blogger remained on neutral territory between the two countries.

Georgian laws allow those who are prosecuted for terrorism to be denied entry, the Interior Ministry explained on June 16. On June 27, the Georgian authorities allowed Inse Lander, a blogger from Kabardino-Balkaria, to enter the country, from where she flew to Lithuania on June 28. 

On December 9, 2021, Insa Lander was detained and placed under house arrest on suspicion of facilitating terrorist activities. In early February, Lander was allowed to move into a rented apartment. The court repeatedly extended her term of house arrest, the defense stated that there were no grounds for this.

The attempt of the blogger from Kabardino-Balkaria Insa Lander to escape to Georgia may be  related to judicial practice  in similar cases - for the entire time this article was applied, there was not a single acquittal, lawyer Dmitry Zakhvatov believes.

Insa Lander, previously included in the list of extremists and terrorists, was included in the list of wanted persons in the database of the Russian Ministry of Internal Affairs, TASS reported today. "Oguz Insa Soltan Khamidovna, [known as Insa Lander], born January 23, 1992, is wanted under the article of the Criminal Code," the department's file says.

Posted by: badanov || 06/30/2022 00:00 || Comments || Link || E-Mail|| [10800 views] Top|| File under:
Europe
It's over: Court finds 19 men guilty of terrorism-related charges in 2015 Paris attacks trial
[IsraelTimes] Salah Abdeslam, the chief suspect in the case, faces up to life in prison without parole, the toughest sentence possible under

La Belle France

's justice system

A French court has found 19 men guilty of terrorism-related charges for the Islamic State
...formerly ISIS or ISIL, depending on your preference. Before that they were al-Qaeda in Iraq, as shaped by Abu Musab Zarqawi. They're really very devout, committing every atrocity they can find in the Koran and inventing a few more. They fling Allah around with every other sentence, but to hear western pols talk they're not really Moslems....
terrorist attacks on the Bataclan theater,

Gay Paree

cafes and

La Belle France

's national stadium in 2015. The deadliest peacetime attacks in French history killed 130 people.

Presiding judge Jean-Louis Peries was rendering the verdict Wednesday in a courthouse surrounded by unprecedented security, wrapping up an exceptional, nine-month trial. The chief suspect, Salah Abdeslam, was found guilty of murder and attempted murder in relation with a terrorist enterprise, among other charges.

Over the course of the extraordinary trial, the lone survivor of the Islamic State

holy warrior

team that attacked

Gay Paree

in 2015 has proclaimed his radicalism, wept, apologized to victims and pleaded with judges to forgive his "mistakes."

For victims' families and survivors of the attacks, the trial for Abdeslam and suspected accomplices has been excruciating yet crucial in their quest for justice and closure. Abdeslam faces up to life in prison without parole on murder and other counts, the toughest sentence possible under

La Belle France

's justice system.

For months, the packed main chamber and 12 overflow rooms in the 13th-century Justice Palace heard the harrowing accounts by the victims, along with testimony from Abdeslam. The other defendants are largely accused of helping with logistics or transportation. At least one is accused of a direct role in the deadly March 2016 attacks in Brussels, which also was claimed by the Islamic State group.



La Belle France

was changed in the wake of the attacks: Authorities declared a state of emergency and armed officers now constantly patrol public spaces. The violence sparked soul-searching among the French and Europeans, since most of the attackers were born and raised in

La Belle France

or Belgium.

Fourteen of the defendants have been in court, including Abdeslam, the only survivor of the 10-member attacking team that terrorized

Gay Paree

that Friday night. All but one of the six absent men are presumed to have been killed in Syria or Iraq; the other is in prison in The Sick Man of Europe Turkey


...the occupiers of Greek Asia Minor...


Most of the suspects are accused of helping create false identities, transporting the attackers back to Europa
...the land mass occupying the space between the English Channel and the Urals, also known as Moslem Lebensraum...
from Syria or providing them with money, phones, explosives or weapons.

Abdeslam, a 32-year-old Belgian with Moroccan roots, was the only defendant tried on several counts of murder and kidnapping as a member of a terrorist organization.

The sentence sought for Abdeslam of life in prison without parole has only been pronounced four times in

La Belle France

— for crimes related to rape and murder of minors.

Prosecutors are seeking life sentences for nine other defendants. The remaining suspects were tried on lesser terrorism charges and face sentences ranging from five to 30 years.

In closing arguments, prosecutors stressed that all 20 defendants, who had fanned out around the French capital, armed with semi-automatic rifles and explosives-packed vests to mount parallel attacks, are members of the Islamic State

holy warrior

group responsible for the massacres.

"Not everyone is a jihadi, but all of those you are judging accepted to take part in a terrorist group, either by conviction, cowardliness or greed," prosecutor Nicolas Braconnay told the court this month.

During his testimony, former President Francois Hollande


...the Socialist president of La Belle France, an economic bad joke for la Belle France but seemingly a foreign policy realist...


dismissed claims that his government was at fault.

The Islamic State, "this pseudo-state, declared war with the weapons of war," Hollande said. The

Gay Paree

attackers did not terrorize, shoot, kill, maim and traumatize civilians because of religion, he said, adding it was "fanaticism and barbarism."

The night of the attack was a balmy Friday evening, with the city's bars and restaurants packed. At the Bataclan concert venue, the American band Eagles of Death Metal were playing to a full house. At the national stadium, a soccer match between

La Belle France

and Germany had just begun, attended by then-President Hollande and then-Chancellor Angela Merkel
...chancellor of Germany and the impetus behind Germany's remarkably ill-starred immigration program. Merkel used to be referred to by Germans as Mom. Now they make faces at her for inundating the country with Moslem colonists...
The sound of the first

suicide kaboom

at 9:16 p.m. barely carried over the noise of the stadium's crowd. The second came four minutes later. A squad of

button men

shot up

several bars and restaurants in another part of

Gay Paree

. That bloodshed outside came to an end at 9:41 p.m.

Worse was to follow. At 9:47 p.m., three more

button men

burst into the Bataclan, firing indiscriminately. Ninety people died within minutes. Hundreds were held hostage — some gravely injured — inside the concert hall for hours before Hollande, watching people covered in blood make their way out of the Bataclan, ordered it stormed.

Abdeslam was silent for years, refusing to speak to

Sherlocks

. In April, his words started flowing, in testimony that at times contradicted earlier statements, including on his loyalty to the Islamic State.

He told the court that he was a last-minute addition to the group. He said he "renounced" his mission to detonate his explosives-packed vest in a bar in northern

Gay Paree

that night. He hid out at first near

Gay Paree

, and then fled with friends to Brussels, where he was arrested four months later.

Prosecutors emphasized contradictions in Abdeslam's testimony — from pledging allegiance to the Islamic State at the start of the trial and expressing regret that his explosives strapped to his body failed to detonate, to claiming he had changed his mind in the bar and deliberately disabled his vest because he did not want to kill people "singing and dancing."

During closing arguments Monday, Abdelslam's lawyer Olivia Ronen told a panel of judges that her client is the only one in the group of attackers who didn't set off explosives to kill others that night. He can't be convicted for murder, she argued.

"If a life sentence without hope for ever experiencing freedom again is pronounced, I fear we have lost a sense of proportion," Ronan said. She emphasized through the trial that she is "not providing legitimacy to the attacks" by defending her client in court.

Abdeslam apologized to the victims at his final court appearance Monday, saying his remorse and sorrow is heartfelt and sincere. Listening to victims' accounts of "so much suffering" changed him, he said.

"I have made mistakes, it's true, but I am not a murderer, I am not a killer," he said.
Posted by: trailing wife || 06/30/2022 03:16 || Comments || Link || E-Mail|| [10806 views] Top|| File under: Islamic State
Belgium busts illegal drug lab on airbase housing US nukes
[IsraelTimes] Belgian police arrest civilian suspects who brewed ecstasy around the corner from thermonuclear warheads on American base

Belgian police raided an illegal lab producing the rave drug ecstasy on an airbase that reputedly houses part of the US nuclear arsenal in Europe,

Sherlocks

said Tuesday.

Two suspects — not military personnel — were arrested during the raid, according to a spokesperson for the prosecutor's office in the Belgian province of Limburg.

The

Kleine-Brogel

base in northeast Belgium is best known for housing a stock of US nuclear weapons.

Belgian officials are discreet about the deployment, having briefly confirmed its role in the 1980s, but in 2019 a Green MP told parliament that US forces hold ten to 20 warheads there.

Prosecutors said that local police had discovered the drug lab on military land on June 22 and that it had been dismantled by specialist federal officers.

The lab was found to produce MDMA, a synthetic recreational drug most commonly known as ecstasy.

The Kleine-Brogel airbase is often a target of Belgian anti-nuclear and anti-NATO


...the North Atlantic Treaty Organization. It's headquartered in Belgium. That sez it all....


protesters.

It is in a rural area between the port city of Antwerp and the border with Germany's industrial heartland, an area dotted by labs and hideouts used by international

narco gang

s.

Posted by: trailing wife || 06/30/2022 00:00 || Comments || Link || E-Mail|| [10795 views] Top|| File under: Narcos
Israel-Palestine-Jordan
Palestinian arrested after trying to stab officers near Temple Mount, police say
[IsraelTimes] No security personnel hurt in alleged assault in Jerusalem's Old City; suspect in his 20s from Bethlehem area detained at al-Aqsa Mosque compound

A Paleostinian man was detained Tuesday night on the Temple Mount in Jerusalem's Old City after he allegedly attempted to stab officers before fleeing the scene, police said.

Police closed off the entrances to the Temple Mount and other areas of the Old City immediately after the suspect, a resident of the Bethlehem area in his 20s, fled after he attempted to stab police guarding one of the gates.

According to police, no officers were hurt in the alleged attack.

Video footage showed officers taking the suspect for further questioning following his arrest near at the al-Aqsa Mosque compound, which sits atop the Temple Mount.

A knife allegedly used in the attack was also found in the area, police said.

Paleostinian media reports said officers

had gun sex

during the attack. Police later said the shooting was amid an unrelated incident nearby, where an armed civilian

had gun sex

after a man used pepper spray against passersby. That suspect — who police said was apparently suffering from mental illness — was detained.
Posted by: trailing wife || 06/30/2022 00:00 || Comments || Link || E-Mail|| [10796 views] Top|| File under:
IDF intercepts guns intended for terror on Jordanian border near Dead Sea
[IsraelTimes] Two men from southern Bedouin town arrested last month with four pistols, three M16 rifles; their Shin Bet interrogation leads authorities to two more suspects

The Israel Defense Forces announced Tuesday it had foiled an attempt to smuggle several firearms into Israel from Jordan last month, in what authorities suspected was part of a terror plot.

According to the IDF, on the night of May 22, soldiers monitoring surveillance cameras identified suspects approaching the Israeli border near the Dead Sea, and dispatched troops to the scene.

Two men — a-Rahman Abu Sabih and Majid Qashkar — from a Bedouin village near the southern city of Dimona were arrested, and a bag containing four handguns and four M16 rifles was seized, the IDF said.

Israeli authorities said they suspect the weapons were intended for terror purposes, rather than criminal.

The pair were questioned by the Shin Bet security agency, which led to the arrest of two other suspects, Mohammed Qashkar and Salman Aluj, who allegedly led gun-running operations on the Jordanian border, the military said.

All four were expected to be indicted in the coming days, and their remand was extended until the end of legal proceedings.

The military and police have stepped up efforts to halt smuggling attempts along the Jordanian border in recent months, but some officials have admitted that success has been limited thus far.

Last week, security forces arrested two men, also from Bedouin villages near Dimona, suspected of smuggling guns from Jordan, confiscating over a dozen rifles and handguns in the process.

Police said they had been following a network of gun smugglers in the area for several months, with last week's suspects being part of that network.

Unlike Israel's other frontiers — with Egypt, Lebanon Hezbollahstan

...Formerly inhabited by hardy Phoenecian traders, its official language is now Arabic, with the usual unpleasant side effects. ...
and Syria — its border with Jordan is largely open, often without significant fencing, and is relatively unguarded, making it an easy channel for large-scale smuggling.

"The IDF, Shin Bet, and Israel Police view any involvement of Israeli citizens in smuggling weapons into Israeli territory very seriously, thereby endangering the security of the state and its residents," a joint message said.
Posted by: trailing wife || 06/30/2022 00:00 || Comments || Link || E-Mail|| [10797 views] Top|| File under:
Palestinian reported killed in clash with IDF soldiers in Jenin
[IsraelTimes] Military says troops

shot up

suspects who hurled explosives; Islamic Jihad


...created after many members of the Egyptian Moslem Brotherhood decided the organization was becoming too moderate. Operations were conducted out of Egypt until 1981 when the group was exiled after the assassination of President Anwar Sadat. They worked out of Gaza until they were exiled to Lebanon in 1987, where they clove tightly to Hezbollah. In 1989 they moved to Damascus, where they remain a subsidiary of Hezbollah...


claims Mohammed Marei as member; 13 wanted Paleostinians detained across West Bank

A Paleostinian man was reportedly

rubbed out

during

festivities

with Israeli forces who were conducting an arrest raid early Wednesday in Jenin.

According to the Israel Defense Forces, troops entered the northern West Bank city to detain two wanted Paleostinians.

"During the operation, IDF forces fired at several suspects who hurled

bomb

s at them, and shooting was also heard in the area," the IDF said, adding that "hits were identified."

Paleostinian media reported that the man, Mohammed Maher Marei, died of his wounds shortly after being shot. The Paleostinian Islamic Jihad later claimed Marei as a member and images showed his body wrapped in the flag of the terror group.

Elsewhere in the West Bank, the IDF said troops fired at a Paleostinian who hurled stones at forces during the arrest of a wanted Paleostinian in the al-'Azza refugee camp near Bethlehem. A rifle was also seized in the camp, the IDF said.

In total, 13 Paleostinians suspected of "terror activities" were detained overnight, the military said.
Posted by: trailing wife || 06/30/2022 00:00 || Comments || Link || E-Mail|| [10796 views] Top|| File under: Palestinian Islamic Jihad
Syria-Lebanon-Iran
Iran reportedly arrests an IRGC general on charges of spying for Israel; NYT: Israel infiltrated deep into Iran's security svc.
[IsraelTimes] Citing Iranian and Israeli defense officials, The New York Times says Brig.-Gen. Ali Nasiri, who served in the IRGC's Protection of Information Unit, was detained earlier this month

A senior general in Iran's Revolutionary Guard Corp was secretly arrested earlier this month for allegedly spying for Israel, according to a report published Wednesday by New York Times


... which still proudly displays Walter Duranty's Pulitzer prize...
Citing officials with close ties to the IRGC speaking on condition of anonymity
... for fear of being murdered...
, the report said the arrest of Brig.-Gen. Ali Nasiri marked a growing level of distrust among the country's

big shot

ship partly attributed to Israel's alleged recent operations in the country.

Nasiri served as a senior commander in the IRGC Protection of Information Unit, The New York Times reported. His arrest came about two months after a few dozen security officials involved in Iran's missile program were arrested for allegedly leaking classified information to Israel, the newspaper said.

Reportedly arrested sometime in early June, Nasiri's arrest came shortly before the replacement of the IRGC's intelligence chief Hossein Taeb. Taeb, who held the position for more than 12 years, had been tasked with exposing Israel's spy network in Iran, an unnamed adviser to the Iranian government and an individual affiliated with the IRGC both told the Times.

Taeb's downfall is seen by some as a prime example of the long-running campaign by Israel to expose failures by the IRGC by allegedly stepping up attacks against Iran's nuclear facilities in recent months and targeting high-level officials inside Iranian territory — all meant to generate conflict between the political and defense establishments in Iran, Israeli officials told the newspaper. The Times reported that Taeb had "seemed untouchable" before a number of recent high-profile killings blamed on Israel and before the apparently foiled Iranian plan to attack Israelis in The Sick Man of Europe Turkey


...just another cheapjack Moslem dictatorship, brought to you by the Moslem Brüderbund...


Israeli intelligence officials who requested anonymity told the newspaper that the thwarting by Israeli and Ottoman Turkish security forces of the plot had proved the final straw for officials, who abruptly removed Taeb from his position. Jerusalem reportedly told Ankara that Taeb was behind the planned attacks.

But the report also said calls for Taeb to be ousted had already been voiced following the arrest of Nasiri and the suspicion of his alleged contact with Israel.

Iran

...Formerly a fairly civilized nation ruled by a Shah, it became a victim of Islamic revolution in 1979...
and Israel have been engaged in a years-long shadow war but tensions have ratcheted up following a string of high-profile incidents Tehran has blamed on Jerusalem. A number of members of the IRGC and scientists have been killed in recent weeks, with Iran often pointing the finger at Israel. Iran reportedly suspects Israel killed two Iranian scientists several weeks ago by poisoning their food. The details of the men's work, the circumstances of their deaths and their ties to the government remain unclear.

Israel has drastically damaged Iran's intelligence operations, Iranian officials say

[IsraelTimes] NYT: Israeli distrust-sowing moves see Revolutionary Guard intel chief ousted after foiled Turkey plot, senior officer nabbed; Israel 'infiltrated deep' into Iran security circles

Israel has deeply infiltrated and drastically shaken Iranian intelligence operations in recent months, a senior Iranian official told the New York Times.

The report published Wednesday cited the recent ousting of the intelligence chief of the Islamic Revolutionary Guard Corps and the secret arrest of a senior commander accused of spying for Israel as examples of the growing levels of distrust in Iran.

Mohammad Ali Abtahi, a former vice president of Iran

...The nation is noted for spontaneously taking over other countries' embassies, maintaining whorehouses run by clergymen, involvement in international drug trafficking, and financing sock puppet militias to extend the regime's influence...
who lives in Tehran and still maintains close ties with

brass hats

, told the newspaper that Israeli operations had seriously damaged trust within the country's security establishment.

"The security breaches inside Iran and the vast scope of operations by Israel have really undermined our most powerful intelligence organization," he said.

"The strength of our security has always been the bedrock of the Islamic Theocratic Republic and it has been damaged in the past year," Abtahi said, telling the newspaper that the Iranian defense establishment would now be looking for a new approach.

The report said that unnamed Iranian officials also admitted that "Israel's spy network has infiltrated deep into the rank and file of Iran's security circles."

Iranian officials with knowledge of Nasiri's detention said he was placed

in jug

earlier this month, around two months after a wave of arrests in which several dozen Iranian Defense Ministry employees were arrested on suspicion of leaking classified materials to Israel.

The report said the leaked information included the design blueprints of missiles.

Taeb was a trusted ally of Iranian

Lord High Potentate and Supreme Leader of All He Surveys

Ayatollah Ali Khamenei
...the very aged actual dictator of Iran, successor to Ayatollah Ruhollah Khomeini...
, and prior to his appointment in the IRGC was notorious for his role in brutal crackdowns on protestors.
Posted by: trailing wife || 06/30/2022 03:31 || Comments || Link || E-Mail|| [10801 views] Top|| File under: Govt of Iran
[UPDATE]Motorbike-riding Al Qaeda chief is MINCED by US Hellfire Ninja missile in precision drone strike on Syrian dirt road
[Daily Mail, where America gets its news] More on this story, now with DM photos and a labelled diagram of what dunnit!
The strike killed

Abu Hamzah al-Yemeni

, the leader of the

Hurras al Din

group


He was riding his motorbike when he was hit, most likely by an

R9X

'Ninja' missile


The R9X is often used for similar surgical strikes to reduce collateral damage


It uses extendable blades and a heavy metal tip to shred its target rather than trigger an explosion
The opposition's Syrian Civil Defense, also known as White Helmets, said the attack occurred just south of the rebel-held city of

Idlib

. The White Helmets said there were no other fatalities except the man on the motorcycle, adding that they have handed over the man's body to morgue officials in Idlib.

Syrian opposition activists did not identify the slain man while the U.S. Central Command statement indicated he was a Yemeni citizen.

Members of

Horas al-Din

, Arabic for "Guardians of Religion," are hardcore al-Qaida elements who broke away from Hayat Tahrir al-Sham, the strongest insurgent group in Idlib, the last major rebel enclave in war-torn Syria.

In June 2020, the U.S. military killed

Khaled Aruri

, a top Jordanian commander with Horas al-Din, also in Idlib. A drone strike in December 2019 killed a senior Horas al-Din commander, the Jordanian citizen

Bilal Khuraisat

, also known as

Abu Khadija al-Urduni

.

CENTCOM said in its statement that violent extremist organizations, including Al Qaida-aligned organizations such as Horas al-Din, "continue to present a threat to America and our allies." It added that al-Qaida-aligned militants use Syria as a safe haven to coordinate with their external affiliates and plan operations outside of Syria.

"The removal of this senior leader will disrupt al-Qaida's ability to carry out attacks against U.S. citizens, our partners, and innocent civilians around the world," CENTCOM said.

Brett McGurk said at the time when he was the top U.S. envoy for the coalition battling the Islamic State group, that Idlib is the largest al-Qaida haven since bin Laden's days in Afghanistan.


Hmmmmm. Perhaps we should no longer support their independence from Syria....

A U.S. airstrike killed al-Qaida's second in command, former bin Laden aide

Abu al-Kheir al-Masri

, in Syria in 2017.

In February, the U.S. military killed the latest IS leader, Abu Ibrahim al-Hashimi al-Qurayshi, in Idlib province near the Turkish border. The first leader of the Islamic State group, Abu Bakr al-Baghdadi, was also killed in a U.S. strike in Idlib, in 2019.
Posted by: Skidmark || 06/30/2022 00:00 || Comments || Link || E-Mail|| [10796 views] Top|| File under: al-Qaeda
Who's in the News
38
[untagged]
3
Taliban/IEA
3
Govt of Iran
3
Narcos
2
Commies
2
Human Trafficking
2
Tin Hat Dictators, Presidents for Life, & Kleptocrats
1
Govt of Iran Proxies
1
Banditti
1
Islamic State
1
Hezbollah
1
Arab Spring
1
Palestinian Islamic Jihad
1
Boko Haram (ISIS)
1
al-Qaeda
1
Sublime Porte
1
[untagged]
1
Moslem Colonists
1
Govt of Iraq
Bookmark
E-Mail Me
The Classics
The O Club
Rantburg Store
The Bloids
The Never-ending Story
Thugburg
Gulf War I
The Way We Were
Bio
Merry-Go-Blog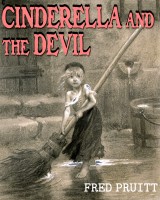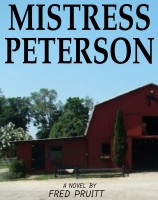 On Sale now!


A multi-volume chronology and reference guide set detailing three years of the Mexican Drug War between 2010 and 2012.

Rantburg.com and borderlandbeat.com correspondent and author Chris Covert presents his first non-fiction work detailing the drug and gang related violence in Mexico.

Chris gives us Mexican press dispatches of drug and gang war violence over three years, presented in a multi volume set intended to chronicle the death, violence and mayhem which has dominated Mexico for six years.
Click here for more information


Meet the Mods
In no particular order...


Steve White
Seafarious
tu3031
badanov
sherry
ryuge
GolfBravoUSMC
Bright Pebbles
trailing wife
Gloria
Fred
Besoeker
Glenmore
Frank G
3dc
Skidmark



Better than the average link...



Rantburg was assembled from recycled algorithms in the United States of America. No trees were destroyed in the production of this weblog. We did hurt some, though. Sorry.
44.197.198.214

Help keep the Burg running! Paypal: