-Lurid Crime Tales-
Salt Lake City stabbing suspect shot, killed while rushing officer with knife
Place your bets, ladies and gents: nutter or Sudden Jihad Syndrome? I haven't been able to find any information about the knifeman beyond the information here.

[FoxNews] Salt Lake City police shot and killed a knife-wielding stabbing suspect who charged at them in a park earlier this month, newly released bodycam video shows.

The officers can be seen arriving at the scene of a woman's stabbing on June 10. Immediately after getting out of the vehicle, witnesses at the scene point to someone off-camera, later identified as 39-year-old Rezek Yaqub Yahya.

"That guy sitting over there beneath the tree, he stabbed her," a man tells the responding officers.

"That guy stabbed her?" the one wearing the bodycam asks.

"Yes," the witness replies.

Another witness points in the same direction and tells officers, "They're saying it's this guy over here."

Paramedics, who had already arrived at the scene and were treating the victim relay to the officers that she told them it was the same man under the tree.

"All right, let's go find him," an officer says, before turning toward the field where the suspect is seen standing under a tree.

As officer's approach, one of them calls out that he sees a knife in his hand.

"Yo, put the knife down!" the officer shouts, still a dozen or so yards away from the suspect.

The man ignores officers' commands and sprints at one of them.

With the knife in his hand, he is seen sprinting at one of the officers, before the other pulls out his sidearm and pulls the trigger, sending the suspect crashing to the grass, where he briefly continued to clutch the knife before dropping it, losing consciousness and succumbing to his injuries.

"Put the knife down, let it go man, I wanna help you," the officer who shot him says. "We want to help you. Put the knife down!"

The man eventually lets it go as officers assess his wounds and call for a medical team, which was already present treating the stabbing victim.
A day after the shooting, the Salt Lake City Fire Chief said Yahya did not die of a gunshot wound but massive cardiac arrest.

Posted by: Skidmark || 06/30/2021 00:00 || Comments || Link || E-Mail|| [336071 views] Top|| File under:
Afghanistan
Afghan Forces Retake Two Districts in Faryab
[ToloNews]

Afghan cops

retook the control of Pashtun Kot and Khan Chaharbagh districts in the northern province of Faryab on Monday, the Ministry of Defense said in a statement.

The clearance operation was launched by the security forces on Monday and later in the day they retook the control of the two district from the Taliban

...the Pashtun equivalent of men...
The Afghan army also reported advances in their operations to retake Khwaja Omari district in central Ghazni province and Shinwari district in Parwan.

On Monday, four districts in two provinces fell under Taliban control in the last 24 hours; however, Afghan forces also made advances in Kunduz and Takhar, officials and other sources said.

The centers of Khwaja Omari, Muqor and Waghaz districts in Ghazni and Khoshamand district in Paktika


...which coincidentally borders South Wazoo...


fell to the Taliban in the last 24 hours, according to sources.

"From 18 districts in Ghazni, I think seven districts have fallen to the Taliban. In three districts, only the center is under government control and three are somehow good," said Khoddad Irfani, an MP from Ghazni.

"Some bases and districts have already fallen (to the Taliban). Two more districts fell to the bandidos bandidos

bully boy

s in the last 24 hours," said Hamidullah Noori, member of the Ghazni provincial council.

After two weeks of

festivities

in different parts of Kunduz, particularly on the outskirts of Kunduz city, some stability has been restored since Sunday night.

"The situation in the city is good, it is improving. All shops have been reopened," Kunduz resident said.

The security forces said they will continue their efforts to strengthen their posts on the outskirts of Kunduz city.

"All the security forces who have come to the center of Kunduz from other districts have been deployed to different parts of the city," said Shah Mahmood Fazli, acting commander of the first regiment of 217 Pamir Corps.

He also said the Taliban receive medical treatment in Pak hospitals.
Posted by: trailing wife || 06/30/2021 00:00 || Comments || Link || E-Mail|| [336075 views] Top|| File under: Taliban
Kabul: 2 Security Force Members Killed, 1 Wounded in Paghman
[ToloNews] At least two security force members were killed and another was

maimed

in an attack by unidentified

button men

in Paghman district in Kabul province on Tuesday morning, Kabul police said in a statement.

The incident took place about 07:55 am local time in the Arghandi area in Paghman and the attackers

beat feet from

the scene, the statement said.

The police have started investigation about the attack, it said.

However,


facts are stubborn; statistics are more pliable...


no group including the Taliban

...Arabic for students...
has

grabbed credit

for the attack.
Posted by: trailing wife || 06/30/2021 00:00 || Comments || Link || E-Mail|| [336076 views] Top|| File under:
Over 100 Civilians Casualties in Baghlan Clashes: Officials
[ToloNews] Health officials in Baghlan province on Tuesday said that over 100

non-combatants were killed

and

maimed

--among them

women and kiddies

--in recent

festivities

between the

Afghan cops

and the Taliban

...mindless ferocity in a turban...
in the province.

Afghan security officials in Baghlan have said that the Taliban once again tried to infiltrate Pul-e-Khumri city on Monday night, however, security forces managed to repel the attacks.

"We hit them. Their corpses are still lying behind those walls. They have not transferred their dead bodies so far," said Raz Mohammad, an Afghan commando officer in Baghlan, referring to the battles with the Taliban.

Civilians spoke of being caught in the fighting.

"Firing occurred, my brother fell down on the ground, I also got a bullet, then I was unconscious," said a resident of Baghlan, Naseer Ahmad.

Health officials said that over a 100 civilians have been killed and

maimed

in Baghlan in the past one month.

"We had 85 injuries and 21 deaths," said Mohibulah Habib, the head of the Baghlan health department.

Last night the Taliban launched an attack on Doshi district in the province and it was repelled by Afghan forces.

"With the support of our air force, the enemy suffered up to 45 casualties on several fronts," said Farid Sayedkheli, the commander of the Third Division of the Afghan National Army.

Currently, Afghan forces are taking up positions to defend the

bustling provincial capital

of Pul-e-Khumri.

Security forces said that they are planning to launch a clearance operation in the area to prevent the Taliban threat to the city.
Posted by: trailing wife || 06/30/2021 00:00 || Comments || Link || E-Mail|| [336072 views] Top|| File under:
ANDSF Retakes 3 Districts, Loses 2 in Heavy Fighting
[ToloNews] As

festivities

continue between security forces and the Taliban

...mindless ferocity in a turban...
in many parts of the country, the Defense Ministry said it had recently recaptured areas of Kaldar district in Balkh province and Pashtun Kut and Khan Chahar Bagh districts in Faryab province. Operations are underway to retake other districts that are under Taliban control, the MoD said.

It was also reported that the Taliban has captured the center of Kandahar's Khakriz district and

Pashtun-infested Logar

's Baraki Barak district in the last 24 hours.

Fighting is raging between government forces and the Taliban in many provinces of the country, and the escalation of fighting around the

historic provincial capital

s of Ghazni, Kunduz, Baghlan, Takhar, Faryab, and Maidan Wardak provinces is causing alarm among residents and members of Parliament.

Clashes between government forces and the Taliban have been ongoing for several weeks in many parts of the center of Kunduz province and the fighting has displaced hundreds of families.

"The Taliban are on one side of the war and the government is the other side. We do not know where to take shelter," said Zarmeena, a Kunduz resident displaced by the fighting. "We do not have electricity, food or water," she said.

Gol Mohammad, another displaced person in Kunduz, said: "Everything has become tougher for us, we do not have food or water."

Kunduz MPs are calling for serious action to repel Taliban attacks in Kunduz and to address the problems of the displaced people.

"Clashes are going on inside Kunduz city. If serious and timely actions are not taken, I assure you that the Kunduz city, for the third time, will get closer to the brink of collapse," said Nilofar Jalali Kofi, an MP from Kunduz.

Meanwhile,


...back at the pie fight, Bella grabbed the cocoanut cream...


the prolonged fighting in provincial centers Maimana in Faryab, Taluqan in Takhar, Maidan Shahr in Maidan Wardak, and Ghazni city in Ghazni have caused MPs to raise the alarm in Kabul.

Amir Mohammad Khaksar, an MP from Takhar, stated: "Violence has soared in the country, if it continues, I don't think we will reach a sustainable peace in the country."

Government forces on the front lines in the Shinwari district of Parwan province say they are attempting to retake lost districts and to expel the Taliban from the province.

"In the next one or two days we will arrive in Seya Gerd district in Ghurband Valley," said Sharifullah, an army officer in the Shinwari district in Parwan.

Fawad Aman, the Deputy Spokesman for the Ministry of National Defense, said: "Advances have been made in Balkh, Takhar, Baghlan, and Kunduz provinces and this will continue in other parts of the country as well."

Today President Ghani in a video conference with governors and provincial police chiefs called the Taliban attacks a crime against human rights
...which are usually entirely different from personal liberty...
and stressed that military and civilian officials must abide by human rights laws.
Posted by: trailing wife || 06/30/2021 00:00 || Comments || Link || E-Mail|| [336072 views] Top|| File under: Taliban
Caribbean-Latin America
Truck driver smuggling migrants through Mexico pulls over after hearing the screams of his cargo: Police find more than 100 people who were trying to reach the US, including a man, 25, who suffocated to death and an abandoned two-year-old boy
[Daily Mail, Where America Gets Its News]
A 25-year-old male migrant was found dead inside a tractor-trailer abandoned on a highway in Veracruz, Mexico, on Monday


The man reportedly suffocated to death due to the high temperatures, according to the National Institute of Migration


Over 100 migrants were being ferried to the U.S. border when the driver pulled over the truck after hearing individuals banging the trailer walls for help


The driver or his companion opened the trailer's door and majority of the migrants fled without being captured


Seven adult males, who were suffering from heat-related illnesses, were spotted near the trucks and provided medical assistance


None of the adults who were interviewed identified themselves as family members of a two-year-old boy was found alone


The child is reportedly a native of Guatemala and was turned over to office for the State Attorney for the Protection of Girls, Boys and Adolescents
Posted by: Skidmark || 06/30/2021 00:00 || Comments || Link || E-Mail|| [336077 views] Top|| File under: Human Trafficking
Harrowing moment Colombian president's helicopter is struck by gunfire: Officials say two rebel groups and drug traffickers orchestrated failed plot to bring down aircraft with Venezuelan weapons
[Daily Mail, where America gets its news]
A video recorded by a villager in Norte de Santander, Colombia, captured the moment a helicopter transporting President Iván Duque came under fireThe incident took place Friday near the border with Venezuela


The helicopter was able to land without issue at Camilo Daza Airport in Cúcuta


The military helicopter was struck by several bullets which were fired from weapons belonging to the Venezuelan military


Duque was accompanied by two senior officials, the governor of Norte de Santander and other government officials; No injuries were reported


Rebel group National Liberation Army and dissidents of the Revolutionary Armed Forces of Colombia (FARC) 33rd Front may have plotted the attack


The sketches of the two male suspects they believe to have been involved in the shooting were released


Authorities are offering reward of 3 million Colombian pesos, about $809,000
Posted by: Skidmark || 06/30/2021 00:00 || Comments || Link || E-Mail|| [336076 views] Top|| File under: Narcos
Europe
Dutch police seize tons of cocaine, cash near Amsterdam
[DW] The Netherlands has become a major gateway for drugs into Europe, mainly through the major international port city of Rotterdam.

Police in the Netherlands seized almost three tons of cocaine and €11.3 million ($13.5 million) in cash on a farm near Amsterdam's Schiphol airport.

The cocaine has an estimated street value of €195 million, according to Dutch authorities. It's one of the biggest drug hauls in the country so far.

Officers also confiscated six guns, silencers and ammunition, Amsterdam police said in a statement.

Authorities also seized luxury items such as expensive wines and an antique car.

WHEN DID THE RAID TAKE PLACE?
The police raid took place last Thursday, when law enforcement officers raided a property near the village of De Kwakel, a few kilometers south of Schiphol airport.

It came after a long-running investigation.

Two men, aged 54 and 29, were arrested on suspicion of involvement in large-scale drug trafficking.

They were presented before an investigating judge on Monday and were ordered to remain

in jug

for a further 14 days while investigations continue.

NETHERLANDS A GATEWAY FOR DRUGS INTO EUROPE
The cocaine "is most likely part of a South American drugs pipeline" and further arrests are expected, the police statement added.

The Netherlands has become a major gateway for drugs into Europe, mainly through its major international port of Rotterdam.

In April, Europol warned that the continent was being flooded with "unprecedented quantities" of cocaine.

Belgian, Dutch and German police in February seized a record 23 tons of cocaine destined for the Netherlands, worth billions of euros, after raids in Hamburg and Antwerp.


Posted by: trailing wife || 06/30/2021 00:00 || Comments || Link || E-Mail|| [336069 views] Top|| File under: Narcos
Dutch court convicts woman for spreading IS propaganda
[IsraelTimes] A Dutch court convicts a 32-year-old woman and sentences her to six years' imprisonment for involvement in war crimes committed by the Islamic State

...formerly ISIS or ISIL, depending on your preference. Before that they were al-Qaeda in Iraq, as shaped by Abu Musab Zarqawi. They're really very devout, committing every atrocity they can find in the Koran and inventing a few more. They fling Allah around with every other sentence, but to hear western pols talk they're not really Moslems....
terror group in Syria and Iraq.

In the groundbreaking conviction, The Hague District Court rules that Islamic State is a criminal organization with the aim of committing war crimes and convicts the woman of involvement in the war crimes for spreading IS propaganda from her home near Amsterdam.

The woman's sentence is double the three years originally demanded by prosecutors, with judges saying the sentence request was "far too low" even though the defendant suffers from what the court calls a "psychological impulse disorder."



In the groundbreaking conviction, The Hague District Court rules that Islamic State is a criminal organization with the aim of committing war crimes and convicts the woman of involvement in the war crimes for spreading IS propaganda from her home near Amsterdam.

The woman, whose name has not been released in line with Dutch privacy rules, distributed large amounts of IS propaganda via the Telegram messaging app in 2019.

She shared two videos of prisoners of war being killed and provided her own "humiliating" commentary for one of the executions. By doing so, "she abused the personal dignity of

the dear departed

people and that is a war crime," the court says.

It adds that she incited others to commit terrorist crimes and war crimes, trained herself and others to make bomb vests and sent money to people involved in terrorist activities.

Spreading propaganda makes her "part of this terrorist organization that is guilty around the world of attacks and spreading fear," the court says in a statement.

As well as the six-year sentence, she has been ordered to undergo compulsory psychological treatment.
Posted by: trailing wife || 06/30/2021 00:00 || Comments || Link || E-Mail|| [336074 views] Top|| File under: Islamic State
India-Pakistan
Top Lashkar commander involved in killing of SPO and his family shot dead
[OneIndia] A top commander of the Lashkar-e-Tayiba has been killed in an encounter in Jammu and Kashmir

...a disputed territory lying between India and Pakistain. After partition, the Paks grabbed half of it and call it Azad (Free) Kashmir. The remainder they refer to as "Indian Occupied Kashmir". They have fought four wars with India over it, the score currently 4-0 in New Delhi's favor. After 72 years of this nonsense, India cut the Gordian knot in 2019, removing the area's special status, breaking off Ladakh as a separate state, and allowing people from other areas to settle (or in the case of the Pandits, to resettle) there....
. The encounter took place at the Malhoora Parimpora are in Srinagar, in which Lashkar terrorist Nadeem Abrar was killed.

A terrorist of Pakistain origin too was killed in the encounter.


Handler? ISI messenger? Finance guy?

Following the

shootout

, the security forces found several incriminating materials, including arms and ammunition.

IGP Kashmir Zone, Vijay Kumar said that a Pak terrorist and a top Lashkar-e-Tayiba commander, Abrar have been killed in the encounter with security forces at Malhoora Parimpora in Srinagar.

Abrar who was arrested by the police was leading the security forces to his hideout, while an accomplice of his shot at the group, injuring three CRPF personnel.


Oh my lord, we have us a genuwine Encounter!

Following a long interrogation involving a barrel of mustache wax, tea, and biscuits for the interrogators, our miscreant, loved still by his dear old mother despite being wanted on twelve planets for mopery and dopery on the spaceways, among other dreadful acts of bad manners, promises to take the coppers to capture his gang in their secret hideout.

But..."Hark!" quoth his Number 2 Henchman [that is a size, dear Reader, not his rank in the organization]. "My SpideySense is tingling. Quick! Attack the Good Guys awaiting without!" [Do not ask "Without what," dear Reader, lest you be bopped on the nose as you would thoroughly deserve for such a dreadful solecism — in both senses.]

Officials said that this led to a

shootout

between the security forces and terrorists. At the end of the battle Abrar was killed.


In the crossfire, a single bullet found its way into his brain behind his left ear, after which his henchmen, who came in all sizes between 2 and 15, an impressive feat for a mere 4.5 henches, disappeared as if they had never been.

The killing of Abrar is a major victory for the forces. He was involved in the killing of former special police officer Fayaz Ahmed, his wife and daughter at their home in the Tral area of Pulwama district.

Kumar who visited Ahmed's home had earlier said that unidentified

murderous Moslems

were involved in the attack.

The J&K Police said that Abrar was also involved in the attack on the CRPF at Lawaypora in March. In the attack three CRPF personnel were martyred and their rifles were snatched by the terrorists.
Posted by: trailing wife || 06/30/2021 00:00 || Comments || Link || E-Mail|| [336083 views] Top|| File under: Lashkar e-Taiba
Iraq
Terrorist Provided Information to ISIS About The Security Services Arrested In Kirkuk
[NINANEWS] The detachments of the Federal Intelligence and Investigation Agency in the Ministry of Interior arrested a terrorist in Kirkuk governorate, who is collecting information about the security services and giving it to ISIS terrorist gangs to use in their terrorist operations.

A statement by the Security Media Cell said: The terrorist also provided logistical support to these gangs.
Posted by: Fred || 06/30/2021 00:00 || Comments || Link || E-Mail|| [336070 views] Top|| File under: Islamic State
Diyala: Terrorist arrested while trying to bomb a popular market in Muqdadiyah, another turban toes up
[NINANEWS] A force of the Popular Mobilization arrested a dangerous terrorist in al-Muqdadiyah district in Diyala Governorate.

The intelligence official of the 24th Brigade of the Popular Mobilization, Sabah Zaini, told the correspondent of the National Iraqi News Agency / NINA / today that "a force from the brigade's intelligence, and with careful intelligence follow-up, was able to arrest the so-called (Abdul-Jabbar Tammuz Jawamir), nicknamed (Abu Hajar) while he was trying to plant explosives in al-Moalemeen neighborhood market in the center of Muqdadiya, and he is the assistant commander who was killed a few days ago by the intelligence of the 24th Brigade (Osama Ali Naher al-Mahdawi).

He added, "the arrest of the terrorist Jawamir prevented a human massacre in Muqdadiyah, indicating that the terrorist was taken to one of the security investigation centers."

Terrorist killed while trying to blow up a tower for transmitting electric power in Diyala


[NINANEWS] A security force killed a terrorist while he was trying to blow up an electric power transmission tower northeast of Baquba, the center of Diyala Governorate.

A security source told the correspondent of the National Iraqi News Agency / NINA / that a security force managed to kill an ISIS member while he was trying to plant two

bomb

s under one of the electric power transmission towers in an agricultural area within the borders of Muqdadiya and al-Abara northeast of Baqubah.
Posted by: Fred || 06/30/2021 00:00 || Comments || Link || E-Mail|| [336081 views] Top|| File under: Islamic State
11 wanted persons arrested, six of them for drug trafficking, in Basra
[NINANEWS] Joint security forces have arrested 11 wanted persons, six of whom are

drug pusher

s, seized unlicensed weapons and narcotics.

The Basra Operations Command stated, according to a statement that / NINA / received a copy of it, that the Command and the units attached to it began inspecting elected areas through the 36th Mechanized Brigade, the Federal Police, the Basra Police Emergency Regiments, the intelligence agencies, and an arranged force from the Operations Command headquarters that included the areas of Karma Ali, Al Shafi, Al Hartha and Al Mashab, which is the northern sector of Basra Governorate.

He added, "the inspections also included the areas of al-Zubayr, Safwan, Abu al-Khasib and al-Faw through the Commandos Brigade, the Operations Command, the Basra Police Emergency Regiments, and the security and intelligence agencies. It is considered the southwestern sector of Basra Governorate."

He explained that the operations resulted in the confiscation of 9 Kalashnikov automatic rifles, an RBK rifle, and quantities of light and medium ammunition, in addition to the seizure of quantities of narcotics.
Posted by: Fred || 06/30/2021 00:00 || Comments || Link || E-Mail|| [336067 views] Top|| File under: Narcos
Israel-Palestine-Jordan
4 Palestinians arrested during clashes in Sheikh Jarrah
[IsraelTimes] Police say rocks, fireworks launched toward officers in flashpoint East Jerusalem neighborhood as near-nightly demonstrations persist.

Four Paleostinians were arrested during

festivities

that broke out in the flashpoint East Jerusalem neighborhood of Sheikh Jarrah Tuesday night.

Dozens of people gathered in the neighborhood protest the impending eviction of Paleostinian families. Some threw rocks and shot fireworks at officers, police said.

The four were arrested on suspicion of disturbing the peace and were taken for questioning, police said.

Officers used riot dispersal methods to clear protesters from the area, which has seen nearly nightly demonstrations and arrests.

The

festivities

came hours after police removed heavy concrete blocks used as bollards placed in the neighborhood following a ramming attack on a makeshift police post there last month.

Sheikh Jarrah has been a flashpoint of tensions in recent months, due to a series of pending evictions of multiple Paleostinian families living there. Israeli Jews backed by far right organizations have claimed the properties under a 1970 law mandating the transfer of homes held by Jordan into Israeli hands.

The looming evictions have sparked widespread anger among Paleostinians and Arab Israelis and international condemnation, and were blamed in part for the conflict between

Hamas, the well-beloved offspring of the Moslem Brotherhood,

and Israel last month in the Gazoo
...Hellhole adjunct to Israel and Egypt's Sinai Peninsula, inhabited by Gazooks. The place was acquired in the wake of the 1967 War and then presented to Paleostinian control in 2006 by Ariel Sharon, who had entered his dotage. It is currently ruled with an iron fist by Hamaswith about the living conditions you'd expect. It periodically attacks the Hated Zionist Entity whenever Iran needs a ruckus created or the hard boyz get bored, getting thumped by the IDF in return. The ruling turbans then wave the bloody shirt and holler loudly about oppression and disproportionate response...
Strip.


Posted by: trailing wife || 06/30/2021 00:00 || Comments || Link || E-Mail|| [336071 views] Top|| File under:
Palestinians clash with cops over demolition of East Jerusalem shop; 3 arrested
[IsraelTimes] Two

coppers

, 13 Paleostinians hurt in skirmishes in Silwan;

Hamas, the braying voice of Islamic Resistance®,

, Islamic Jihad


...created after many members of the Egyptian Moslem Brotherhood decided the organization was becoming too moderate. Operations were conducted out of Egypt until 1981 when the group was exiled after the assassination of President Anwar Sadat. They worked out of Gaza until they were exiled to Lebanon in 1987, where they clove tightly to Hezbollah. In 1989 they moved to Damascus, where they remain a subsidiary of Hezbollah...


warn of potential 'explosion' in tense ceasefire with Israel should demolitions continue.

Paleostinians clashed with Israeli police in the East Jerusalem neighborhood of Silwan on Tuesday after authorities demolished a butcher shop owned by a Paleostinian family.
Continued on Page 49
Posted by: trailing wife || 06/30/2021 00:00 || Comments || Link || E-Mail|| [336072 views] Top|| File under:
Who's in the News
45
[untagged]
6
Human Trafficking
5
Islamic State
4
Narcos
4
Commies
3
Taliban
2
Devout Moslems
2
Hamas
2
Lashkar e-Taiba
1
[untagged]
1
Jamaat-ul-Mujahideen Bangladesh (IS)
1
Govt of Iran
Bookmark
E-Mail Me
The Classics
The O Club
Rantburg Store
The Bloids
The Never-ending Story
Thugburg
Gulf War I
The Way We Were
Bio
Merry-Go-Blog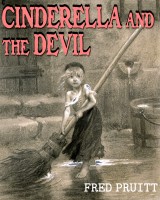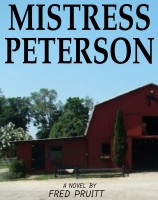 On Sale now!


A multi-volume chronology and reference guide set detailing three years of the Mexican Drug War between 2010 and 2012.

Rantburg.com and borderlandbeat.com correspondent and author Chris Covert presents his first non-fiction work detailing the drug and gang related violence in Mexico.

Chris gives us Mexican press dispatches of drug and gang war violence over three years, presented in a multi volume set intended to chronicle the death, violence and mayhem which has dominated Mexico for six years.
Click here for more information


Meet the Mods
In no particular order...


Steve White
Seafarious
tu3031
badanov
sherry
ryuge
GolfBravoUSMC
Bright Pebbles
trailing wife
Gloria
Fred
Besoeker
Glenmore
Frank G
3dc
Skidmark



Better than the average link...



Rantburg was assembled from recycled algorithms in the United States of America. No trees were destroyed in the production of this weblog. We did hurt some, though. Sorry.
3.231.217.107

Help keep the Burg running! Paypal: