Afghanistan
Taliban: French journalists traded for insurgents
The Taliban claim they released two French journalists and their Afghan translator who were held hostage for 18 months in exchange for an unspecified number of insurgents held as prisoners.
Posted by: Eohippus Phater7165 || 06/30/2011 19:50 || Comments || Link || E-Mail|| [270 views] Top|| File under:
Part II Intercontinental Hotel: Haqqani leader who supported Kabul attack killed in precision airstrike
The International Security Assistance force confirmed today a top Haqqani Network leader suspected of providing material support to the Kabul suicide bomb attack June 28, was killed in a precision airstrike in Gardez District, Paktiya province, yesterday.

Ismail Jan was the deputy to the senior Haqqani commander inside Afghanistan, Haji Mali Khan. Jan and several Haqqani fighters were killed in strike.

The Haqqani Network, in conjunction with Taliban operatives, was responsible for the Tuesday night attack on the Kabul Intercontinental Hotel which killed 12 people, including a provincial judge.

Jan also served as an insurgent leader in the Khost-Gardez Pass area, along the Afghanistan/Pakistan border, and moved into Afghanistan from Pakistan in late 2010. During this time he led approximately 25 to 35 fighters in conducting attacks against Afghan and coalition security forces.

In addition to the hotel attack, the Haqqani Network is responsible for several high-profile attacks, including the assassination of a long standing governor, Taj Mohammad Wardak. Wardak was assassinated in a massive explosive-device attack as he left his compound in September 2008.

The security force tracked his location after receiving several intelligence reports from Afghan government officials, Afghan citizens and disenfranchised insurgents. After planning to avoid civilian casualties and mitigate collateral damage, the precision airstrike was conducted, killing Jan and several other insurgents.

Afghan-led security forces have captured or killed more than 80 Haqqani leaders and facilitators since January,


Have we gotten inside their training loop? How many are left who know where the executive bathroom actually is, let alone where the key is kept?

primarily in the Paktika, Paktiya and Khost areas. Initial reports indicate no civilians were harmed in the airstrike.
Posted by: Sherry || 06/30/2011 12:48 || Comments || Link || E-Mail|| [298 views] Top|| File under:
5 Taliban Militants Killed in Helmand
[Tolo News] At least five Talibs were killed in Afghan police operation in southern Helmand province on Tuesday, local officials said.

The operation was launched in Nad Ali district of Helmand province to clear it of

Islamic exemplar

s, Helmand governor Media Office said in a statement.

During the operation Afghan police have seized many weapons, added the statement. There were no Afghan police and civilian casualties in the operation, Media Office said.

Helmand is one of the seven provinces that Afghan forces will take over from foreign forces in July this year.

Afghan and foreign forces have increased their operations to clear volatile areas of

faceless myrmidons

as foreign forces are to hand over security responsibilities to Afghan forces by the end of 2014.

Taliban have increased their activities recently in the country targeting government sites and Afghan and foreign forces. On Tuesday night Taliban attacked Intercontinental Hotel in Kabul in which eight civilians and one police soldier were killed and eight others including three Afghan police were

maimed

. The attack occurred when a group of

suicide kaboom

ers stormed Inter-Continental Hotel in Kabul on Tuesday night sparking a firefight between the raiders and

Afghan cops

.

Head of Kabul police Criminal Investigation Department told TOLOnews that eight suicide attackers stormed the Inter-Continental Hotel at 10:00 pm local time and opened fire. Clashes between the

faceless myrmidons

and

Afghan cops

continued for four hours.
Posted by: Fred || 06/30/2011 00:00 || Comments || Link || E-Mail|| [281 views] Top|| File under: Taliban
Africa North
NATO warships hammer Zlitan
NATO warships off the Libyan coast fired on government forces near the strategic town of Zlitan east of Tripoli, rebels said on Wednesday. Gaddafi's forces have so far successfully blocked the rebels at Zlitan, preventing them from advancing on Tripoli from the east.

"Last night, NATO struck from the sea at Gaddafi's forces positioned in the coastal area," a rebel spokesman inside Zlitan, who identified himself as Mabrouk, told Reuters.

"The (pro-Gaddafi) brigades are preparing for the next days. They have stepped up deployment here. They have brought several rocket-launchers. The number of checkpoints is also growing. The situation is getting more difficult."

There was no immediate confirmation from NATO that its warships had been in action off the town. Zlitan is about 140 km (90 miles) east of Tripoli and lies between the capital and the rebel-held city of Misrata.
Posted by: Steve White || 06/30/2011 00:00 || Comments || Link || E-Mail|| [362 views] Top|| File under:
France sent arms to bolster Libyan rebels
PARIS/MISRATA, Libya - France said on Wednesday it had airlifted weapons to Libya's rebels this month, the first time one of the NATO countries bombing Libya has openly acknowledged arming the insurgents seeking to topple Muammar Gaddafi.

A French military spokesman confirmed the delivery of weapons after Le Figaro newspaper cited unnamed sources as saying France had parachuted rocket launchers, assault rifles, machine guns and anti-tank missiles into the western mountains.

"There were humanitarian drops because the humanitarian situation was worsening and at one point it seemed the security situation was threatening civilians who could not defend themselves," armed forces spokesman Thierry Burkhard said.

"France therefore also sent equipment allowing them to defend themselves, comprising light weapons and munitions," he said, adding that the drop also included medicine and food.

The move may violate a U.N. arms embargo. A U.N. diplomat familiar with the work of the Security Council committee that oversees enforcement of sanctions on Libya said providing arms to any group in the country could constitute a violation.

"I don't know the details, but it sounds like this would be a violation," the diplomat told Reuters on condition of anonymity.

Le Figaro said France's decision to send arms had been taken without consulting NATO partners. It quoted a high-level source saying "there was no other way to proceed."

There was no immediate rebel comment to the news. France's allies reacted cautiously.

"We as NATO are not engaged in this kind of activity, although it is also well known that there are nations that are doing this so it is not up to me to comment or judge," Admiral Giampaolo Di Paola, head of NATO's military committee, told reporters in Brussels.

Britain, alongside France one of the most active members of the coalition behind the bombing, acknowledged the French move raised questions in the light of a U.N. mandate which justifies the operation in terms of reducing civilian casualties.

"It does raise quite a few issues, not least the United Nations resolution, although in some circumstances clearly that could be justified," British Minister for International Security Gerald Howarth told reporters.

"But it is very much a matter for France and no criticism of France (is) intended therein. But it's not something we shall be doing," he added.

Britain has given the rebels items such as body armour in the past, but has always made a point of saying the aid it gave was "non-lethal".
Posted by: Steve White || 06/30/2011 00:00 || Comments || Link || E-Mail|| [286 views] Top|| File under:
NATO destroys 4 more army command sites of Gaddafi regime
(KUNA) - NATO warplanes in the last 24 hours destroyed three command and control sites, one armored vehicle, one artillery piece, twelve armed vehicles, five armed pick-up trucks, three trucks and three military hangars in Brega.

Moreover, in the vicinity of Zlitan one multiple rocket launcher, one mortar, one armed vehicle, one command and control facility, and in the vicinity of Tripoli one anti aircraft missile launcher and two radars, and in Gharyan one military compound were destroyed, according to a NATO statement Wedensday.

Since the beginning of the NATO operation on 31 March, NATO plane has flown a total of 13,035 sorties, including 4,908 strike sorties.
Posted by: Fred || 06/30/2011 00:00 || Comments || Link || E-Mail|| [297 views] Top|| File under:
Arabia
Hundreds of Yemeni troops defect to rebels
ADEN/SANAA - At least 26 Yemeni government soldiers and 17 militants linked to al Qaeda were killed on Wednesday in heavy fighting for control of a stadium near the southern city of Zinjibar, officials said. The military setback, following reports that 300 of his soldiers had defected to the opposition, was another blow to President Ali Abdullah Saleh as recovers in Saudi Arabia from injuries sustained in an attack on his palace in early June.

Opposition officials reported that more than 300 members of Yemeni security forces, including 150 from the Republican Guards led by Saleh's son Ahmed, had defected to rebels.

"From the podium of the Square of Change in Sanaa, an announcement has been issued that 150 soldiers from the Republican Guards, 130 Central Security soldiers and 60 policemen have joined the revolt," an opposition message said.

No government officials were immediately available to comment on the report.

If confirmed, the mutinies would be a serious reverse for Saleh, who has spent the past three weeks receiving medical treatment in Riyadh for wounds suffered in the June 3 attack.

The defections are the latest in a series by security forces since the anti-Saleh uprising began in February. Most prominent was the defection in March of Brigadier General Ali Mohsen, who has since sent in his troops to guard protesters in Sanaa.

The protests have culminated in battles between Saleh loyalists and gunmen from the powerful Hashed tribal federation in Sanaa that brought the country to the verge of civil war.
Posted by: Steve White || 06/30/2011 00:00 || Comments || Link || E-Mail|| [284 views] Top|| File under:
30 Yemen soldiers killed in clashes
[Emirates 24/7] Thirty Yemeni soldiers were killed in battles that raged Wednesday between alleged Al Qaeda

bully boyz

and the army in Yemen's southern city of Zinjibar, a military source told AFP.

"A total of 30 soldiers and 14 Al Qaeda

thug

s" were killed in fighting between the army's 25th Mechanised Brigade and

gunnies

from the

bad turban

network in the area surrounding Al Wahda stadium, on the outskirts of Zinjibar, the source said.
Posted by: Fred || 06/30/2011 00:00 || Comments || Link || E-Mail|| [292 views] Top|| File under: al-Qaeda in Arabia
Yemen Air Raid Kills 4 Civilians
[An Nahar] A Yemeni air raid on a convoy of vehicles near the

thug

-held southern city of Zinjibar killed four civilians and

maimed

12 on Wednesday, medical sources and witnesses said.

The convoy that was hit had left Zinjibar for the main southern city of Aden but was forced to come to a halt when fighting erupted between government troops and the

thug

s, witnesses said.

The casualties were taken to the al-Naqib and al-Wali hospitals in Aden, where medics confirmed the toll.

A colonel was killed in the latest fighting between the army and the

thug

s, a military source said.

More than 100 troops have been killed since the

snuffies

seized control of most of Zinjibar on May 29.

The

Sanaa regime

says the

snuffies

are allied with al-Qaeda but the opposition accuses the government of playing up a jihadist threat in a desperate attempt to keep embattled President President-for-Life Ali Abdullah Saleh


... Saleh initially took power as a strongman of North Yemen in 1977, when disco was in flower...


in power.
Posted by: Fred || 06/30/2011 00:00 || Comments || Link || E-Mail|| [283 views] Top|| File under: al-Qaeda in Arabia
Europe
Germany arrests teenage terror suspect
[Straits Times] GERMAN prosecutors say they have

placed in long-term storage

a teenager on suspicion he supported a terrorist organization by posting Islamist propaganda texts and videos on the internet seeking to recruit

jacket wallah

s and otherwise radicalize viewers.

Harry M, alias Isa al Khattab, is accused of supporting the Islamic State of Iraq, the Al-Qaeda front group in Iraq, and the Islamic Movement of Uzbekistan which hopes to create an Islamic state across Central Asia.

Prosecutors said on Wednesday the 19-year-old man was

placed in long-term storage

in the northern German city of Neumuenster on Tuesday.

He is accused of running the 'Islamic-Hacker-Union's' Internet operations from December 2010 and posting 70 text and video messages advocating violent jihad from February to April 2011 alone.
Posted by: Fred || 06/30/2011 00:00 || Comments || Link || E-Mail|| [285 views] Top|| File under: al-Qaeda in Europe
India-Pakistan
Explosion in Pakistani agency kills soldier, wounds 3
(KUNA) - A soldier was killed and three others were

maimed

in a landmine

kaboom

in the Pak tribal agency of Mohmand
... Named for the Mohmand clan of the Sarban Pahstuns, a truculent, quarrelsome lot. In Pakistain, the Mohmands infest their eponymous Agency, metastasizing as far as the plains of

Beautiful Downtown Peshawar

, Charsadda, and Mardan. Mohmands are also scattered throughout Pakistan in urban areas including

Bloody Karachi

, Lahore, and Quetta. In Afghanistan they are mainly found in Nangarhar and Kunar...
, close to the Afghan border. The incident took place in Shankari area of Mohmand tribal agency. According to security sources, a security forces vehicle hit a landmine being planted by suspected

jihad boy

s. The

kaboom

killed a soldier and

maimed

three others, said sources.
Posted by: Fred || 06/30/2011 00:00 || Comments || Link || E-Mail|| [315 views] Top|| File under: TTP
Nato tankers destroyed by owners, claim police
[Dawn] Two NATO


...the North Atlantic Treaty Organization. Originally it was a mutual defense pact directed against an expansionist Soviet Union. In later years it evolved into a mechanism for picking the American pocket while criticizing the style of the American pants...


oil tankers were destroyed after bombs, which police claimed were planted by the owners of the vehicles, went off here late on Monday night.

Two NATO oil tankers were destroyed here on Monday night in

kaboom

s which police claimed were planted by the owners of the vehicles.

An oil tanker was destroyed near Choki Mamraz at 11.30pm and as a result two persons sustained burn injuries. They were taken to Pabbi Satellite Hospital. Another Oil tanker was reduced to ashes after a blast at 2.15am at Azakhel.

When SHO Azakhel Police Station Mir Hussain was contacted, he alleged that both the oil tankers were destroyed by bombs planted by their owners, drivers and cleaners to claim insurance.

He said that the tankers and oil were separately insured with NATO. The SHO claimed that the owners had collected all the documents and permits from the tankers and even changed the tyres before blowing up their vehicles.
Posted by: Fred || 06/30/2011 00:00 || Comments || Link || E-Mail|| [283 views] Top|| File under:
Six Rangers charged with murder of Sarfaraz Shah
[Dawn] A Pak court on Wednesday indicted six paramilitary soldiers and a civilian on murder and terrorism charges after an unarmed man was

rubbed out

on camera in a public park, lawyers said.

If convicted, the seven accused could be sentenced to death.

Members of Pakistain's Rangers paramilitary force were caught on film killing Sarfaraz Shah, 22, after a civilian dragged him over to the troops, accusing him of robbery in

Bloody Karachi

on June 8.

The daylight murder was filmed by a cameraman and broadcast round the clock on television, shocking the country with the apparent brutality of trained officers.

"The court has formally framed charges of murder and terrorism against all the accused," public prosecutor Mohammad Khan Buriro told

news hound

s.

The accused pleaded not guilty


"Wudn't me."


and will contest the charges after appearing before judge Bashir Ahmed Khoso on Wednesday, lawyers said.

Buriro said the trial would begin on Thursday and that a total of 46 witnesses would be called to the stand.

"They are innocent and will contest the charges," said M R Sayed, one of the lawyers for the defence.

"We have asked the court to provide the investigation report compiled by the government joint investigation team," he added.

The formal indictment had been repeatedly delayed to allow the accused time to hire lawyers.

Facing down a media tirade, the government has already taken the rare step of removing the provincial chiefs of police and Rangers in

Bloody Karachi

.

The widely aired footage of the killing showed a clean-shaven and unarmed Shah, wearing black trousers and a navy shirt, pleading for his life before he was shot twice.

He then begged for help while the soldiers appeared to do nothing but watch him fall slowly and lapse into unconsciousness.

Despite no evidence in the video that Shah had a weapon, Pak Interior Minister Rehman Malik


Pak politician, current Interior Minister under the Gilani administration. Malik is a former Federal Investigation Agency (FIA) intelligence officer who rose to head the FIA during Benazir Bhutto's second tenure. He later joined the Pak Peoples Party and was chief security officer to Bhutto. Malik was tossed from his FIA job in 1998 after documenting the breath-taking corruption of the Sharif family. By unhappy coincidence Näwaz Shärif became PM at just that moment and Malik moved to London one step ahead of the button men.


, whose ministry is responsible for the Rangers, claimed last week that the victim had been carrying an unlicensed weapon.

The killings last month by security forces of five unarmed Chechens, one of them a pregnant woman, in the city of Quetta are also under investigation.

Answerable to the interior ministry, more than 10,000 paramilitary troops patrol

Bloody Karachi

and its surroundings to combat routine ethnic, political and

jihad boy

violence in the city of 16 million.

Human rights activists condemned Shah's killing and complain that the Rangers, established for combat and border duty, are neither equipped nor trained for civilian areas.
Posted by: Fred || 06/30/2011 00:00 || Comments || Link || E-Mail|| [273 views] Top|| File under: Govt of Pakistan
Pakistan tells US military to leave 'drone' attack base
[Dawn] Pakistain told the United States to leave a remote desert air base reportedly used as a hub for covert CIA drone attacks, Defence Minister Ahmed Mukhtar was quoted by state media as saying Wednesday.

His remarks are the latest indication of Pakistain attempting to limit US activities since a clandestine American military raid killed the late Osama bin Laden


... who has made the transition back to dust...


on May 2 and plunged ties between the anti-terror allies into chaos.

"We have told them (US officials) to leave the air base," national news agency APP quoted Mukhtar as telling a group of journalists in his office.

Images said to be of US Predator drones at Shamsi have been published by Google Earth in the past. The air strip is 900 kilometres (560 miles) southwest of the capital Islamabad in Baluchistan province.

A US embassy spokeswoman told AFP there were no US military personnel at the Shamsi base.

American drone attacks on Taliban and Al-Qaeda operatives in Pakistain's northwestern semi-autonomous tribal belt are hugely unpopular among a general public opposed to the government's alliance with Washington.

CNN reported in April that US military personnel had left the base, said to be a key hub for American drone operations, in the fallout over public killings by a CIA contractor in Lahore and his subsequent detention.

Reports said operations at the base, which Washington has not publicly acknowledged, were conducted with tacit Pak military consent.

Neither does the United States officially confirm Predator drone attacks, but its military and the CIA operating in Afghanistan are the only forces that deploy the armed, unmanned aircraft in the region.

The bin Laden raid humiliated the Pak military and invited allegations of incompetence and complicity, as well as severely damaging trust between Islamabad and Washington.

"This trust deficit could be reduced by sitting together and taking joint actions," the state-sun

News Agency that Dare Not be Named

of Pakistain quoted Mukhtar as saying.

According to US Vice Admiral William McRaven, who oversaw the bin Laden raid, the US military believes Taliban supreme leader Mullah Omar is in Pakistain and had asked the

Mighty Pak Army

to find him.

Asked about Omar, Mukhtar said: "If he was in Pakistain, even then, he would have left the country after the Abbottabad incident."


But the presidential suite at the Quetta Hilton is so comfy...

Mukhtar, who belongs to the ruling Pakistain People's Party, said that he supported negotiations with the Taliban to resolve the conflict in Afghanistan.
Posted by: Fred || 06/30/2011 00:00 || Comments || Link || E-Mail|| [617 views] Top|| File under: Govt of Pakistan
Iraq
Abu Omar al-Baghdadi's Widow Gets Life
[An Nahar] A Storied Baghdad


...located along the Tigris River, founded in the 8th century, home of the Abbasid Caliphate...


court has handed a life jail sentence to the widow of al-Qaeda's top chief in Iraq, killed last year in a joint US-Iraqi military raid, a judiciary official said on Wednesday.

Abdel Sattar al-Beriqdar,

front man

of Iraq's High Council of Justice, told Agence

La Belle France

Presse the woman was an Iraqi, but identified her only by her initials.

She is the widow of Abu Omar al-Baghdadi, the former head of the Islamic State of Iraq (ISI), the Qaeda front in Iraq.

"The criminal W.J. confessed she participated with her terrorist husband in many armed terrorist operations in different areas in the country," Beriqdar said in a statement.

He said she had controlled the cash and

boom jacket

s used in attacks, and added the life sentence, usually 20-25 years in Iraq, could be appealed.

Storied Baghdadi was slain in an April 18, 2010 raid on a safe house north of the Iraqi capital that also killed Abu Ayub al-Masri -- an Egyptian

turban

and another top ISI official.

General Ray Odierno, the top U.S. commander in Iraq at the time, said the killings were "potentially the most significant blow to al-Qaeda in Iraq since the beginning of the insurgency."

Following the raid, ISI named two new leaders, Abu Bakr al-Qurashi and Sheikh Abu Abdullah al-Qurashi, to succeed the dead duo.

At the height of Iraq's sectarian violence in 2006 and 2007, al-Qaeda and other Sunni

turban

groups killed thousands of civilians when they bombed markets and mosques crowded with Shiite civilians.
Posted by: Fred || 06/30/2011 00:00 || Comments || Link || E-Mail|| [284 views] Top|| File under: Islamic State of Iraq
Syria-Lebanon-Iran
Seven Dead as Syrian Troops Storm Two Northwest Villages
[An Nahar] Syrian troops killed seven civilians on Wednesday when they stormed two villages in the northwest to quash dissent against the regime of
President-for-Life Bashir Pencilneck al-Assad


One of the last of the old-fashioned hereditary iron-fisted fascist dictators. Before going into the family business Pencilneck was an eye doctor...


, a rights activist said.

The latest military action came as hundreds of lawyers staged a sit-in in the second city of Aleppo


...For centuries, Aleppo was Greater Syria's largest city and the Ottoman Empire's third, after Constantinople and Cairo. Although relatively close to Damascus in distance, Aleppans regard Damascenes as country cousins...


calling for freedom and the release of prisoners and regime loyalists held a counter-protest, activists said.

The Aleppo sit-in came as calls mounted on the Internet for a massive rally to take place Thursday in the northern city -- the country's economic center.

Tanks rolled into Mar-Ayan and Ihsem in the northwestern province of Idleb "opening fire and killing at least seven people," an activist in the region of Jabal al-Zawiyah, home district of the two villages, told Agence

La Belle France

Presse by telephone.

"The men are fleeing the villages because they are afraid they will be

nabbed

," the activist said.

Earlier the head of the Syrian Observatory for Human Rights told AFP soldiers were conducting searches in the villages.

"Tanks and troop carriers entered the villages of Mar-Ayan and Ihsem. They are currently at the outskirts of al-Bara," a hamlet known for its Roman remains, said Rami Abdul Rahman.

"The soldiers are deployed in the villages and are conducting searches," the head of the London-based Observatory said by phone.

The Observatory says 1,342 civilians have been killed since mid-March in a crackdown by President Bashir al-Assad's regime on the reformist movement and that 342 security force personnel have also died.

On Tuesday, tanks rumbled into another Idleb village, al-Rami, which is just off the highway leading to Aleppo.

Meanwhile some 300 lawyers organized staged a sit-in at the Aleppo courthouse chanting slogans for liberty and the release of political prisoners, activists said.

At the same time other, pro-regime lawyers gathered in a different room in the courthouse to pledge their allegiance to the regime.

Pro-democracy activists on Facebook have called for a rally to take place Thursday in Aleppo, where anti-regime protests have been largely muted since the pro-democracy movement broke out in mid-March.

"Revolutionaries, come to Aleppo and Idleb provinces ... and go to central Aleppo tomorrow, Thursday, to protest and to light the spark of the Revolution," said the message posted on the Internet.

Abdul Rahman said a leader of the opposition Socialist Union Party was

nabbed

in Aleppo on Tuesday evening, while a prominent member of Kurdish opposition party was

jugged

in al-Hasakah in the northeast.

Elsewhere, on Tuesday night, between 50,000 and 60,000 protesters marched through the eastern town of Deir Ezzor, where demonstrations have become a daily event, calling for the fall of the regime.

Meanwhile,


...back at the pie fight, Bella opened her mouth at precisely the wrong moment...


author and activist Munzer Khaddam, who on Monday presided over a public meeting of opposition figures in Damascus,
...The City of Jasmin is the oldest continuously-inhabited city in the world. It has not always been inhabited by the same set of fascisti...
was taken to task by pro-regime supporters, activists said.

More than 150 militias loyal to the regime gathered outside Khaddam's Latakia home on Tuesday night and chanted "insults and slogans against liberty and the Damascus meeting," said Abdul Rahman.

The chants at the counter-protest, which another activist also said had taken place, were aimed at opposition figures who vowed Monday to press ahead with a peaceful uprising at a meeting in Damascus.

"The Syrian Observatory for Human Rights is holding the authorities responsible for the stupidity committed by pro-regime militias against protesters," Abdul Rahman said.

The militias, he added, had previously "participated in the repression of protesters, and have tortured people. In May, they even

nabbed

two students and a caregiver to Banias, whose fate is still unknown."

"The Syrian authorities should take weapons away from illegal

gang

s," he said.

The Syrian regime blames the disorder on "armed terrorist gangs", without recognizing the scale of the protest movement.
Posted by: Fred || 06/30/2011 00:00 || Comments || Link || E-Mail|| [277 views] Top|| File under: Govt of Syria
Who's in the News
54
[untagged]
4
Govt of Pakistan
2
al-Qaeda in Arabia
1
al-Qaeda in Pakistan
1
Commies
1
Govt of Syria
1
Hezbollah
1
Islamic State of Iraq
1
Taliban
1
al-Qaeda in Europe
1
TTP
Bookmark
E-Mail Me
The Classics
The O Club
Rantburg Store
The Bloids
The Never-ending Story
Thugburg
Gulf War I
The Way We Were
Bio
Merry-Go-Blog
Hair Through the Ages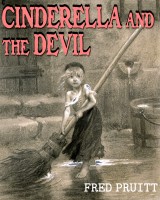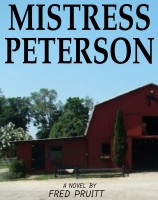 On Sale now!


A multi-volume chronology and reference guide set detailing three years of the Mexican Drug War between 2010 and 2012.

Rantburg.com and borderlandbeat.com correspondent and author Chris Covert presents his first non-fiction work detailing the drug and gang related violence in Mexico.

Chris gives us Mexican press dispatches of drug and gang war violence over three years, presented in a multi volume set intended to chronicle the death, violence and mayhem which has dominated Mexico for six years.
Click here for more information


Meet the Mods
In no particular order...


Steve White
Seafarious
Pappy
lotp
Scooter McGruder
john frum
tu3031
badanov
sherry
ryuge
GolfBravoUSMC
Bright Pebbles
trailing wife
Gloria
Fred
Besoeker
Glenmore
Frank G
3dc
Skidmark
Alaska Paul



Better than the average link...



Rantburg was assembled from recycled algorithms in the United States of America. No trees were destroyed in the production of this weblog. We did hurt some, though. Sorry.
18.204.55.168