Afghanistan
30 Afghan civilians said killed in clash
The enemy narrative is clear, the template is filled in the same way in story after story, event after event.



By NOOR KHAN, Associated Press Writer


Only Muslims now write for the AP?


KABUL, Afghanistan - U.S.-led airstrikes targeting Taliban militants who had attacked NATO forces slammed into civilian homes in southern Afghanistan, killing or wounding at least 30 people including women and children, a local official said Saturday.

Villagers reported casualty tolls close to 100, but government officials could not confirm that number.

The U.S. acknowledged some civilians were killed during the fighting in Helmand province's Gereshk district late Friday after fighters sought shelter in village homes, a familiar scenario in Afghanistan that has led to the deaths of hundreds of innocent bystanders this year.

The battle began when Taliban fighters tried to ambush a joint U.S.-Afghan military convoy late Friday before fleeing into the nearby village of Hyderabad for cover, said Mohammad Hussein, Helmand's provincial police chief.

Airstrikes targeted the militants in the village, said Dur Ali Shah, the mayor of Gereshk.

He said 30 to 35 people were killed or wounded but he could not provide an exact breakdown. Six houses were destroyed during the clash, Shah said.

"Right now, we do not know the number of Taliban casualties," Shah said.

The U.S.-led coalition said the airstrikes were in response to machine gun, mortar and rocker propelled grenade attacks on a joint Afghan-coalition patrol.

"It appears that ANA (Afghan National Army) and coalition forces fired at clearly identified firing positions," said Maj. Chris Belcher, a coalition spokesman. "Remains of some people who apparently were civilians were found among insurgent fighters who were killed in firing positions in a trench line."

Belchjer accused militants of hiding among civilians.

"We are deeply saddened by any loss of innocent lives," said Belcher.

Mohammad Khan, a resident of Hyderabad, said seven members of his family, including his brother and five of his brother's children, were killed by airstrikes.

"I brought three of my wounded relatives to Gereshk hospital for treatment," he said by phone.

The villagers on Saturday were burying a "lot of dead bodies," Khan said.

Civilians deaths caused by U.S. and NATO-led troops have infuriated Afghans and prompted President Hamid Karzai to publicly condemn the forces for carelessness and viewing Afghan lives as "cheap." He has urged restraint and better coordination of military operations with the government, while also blaming the Taliban for using civilians as human shields.

A United Nations tally shows that of 673 civilian deaths this year, 314 were caused by international or Afghan security forces, and 279 by insurgents. A similar Associated Press count, though lower, shows the same trend: 213 killed by the U.S. or NATO and 180 by the Taliban.

Overall, the AP counts more than 2,800 people killed this year. The tally, based on Western and Afghan official data, puts the violence far ahead of last year, when about 4,000 died.

In other violence:

• Five "innocent civilians" including women and children were killed and eight wounded by rocket attacks in Kunar province, said Gov. Shalezai Dedar. He did not say who was suspected in the attack.
Posted by: Glenmore || 06/30/2007 12:25 || Comments || Link || E-Mail|| [274 views] Top|| File under: Taliban
Details of the attack on Glasgow airport terminal
A car on fire has been driven at the main terminal building at Glasgow Airport. Eyewitnesses have described a Jeep Cherokee being driven at speed towards the building with flames coming out from underneath. They have also described seeing two Asian men, one of whom was on fire, who had been in the car.

Strathclyde Police said two people had been arrested and detained in connection with the incident. The airport has been evacuated and all flights suspended following the incident at 1515 BST.

A Whitehall spokesman said the incident was not being treated as a national security threat however the prime minister is being kept informed of developments and is expected to chair a meeting of COBRA - the emergency committee later. First Minister Alex Salmond has activated emergency procedures.

One eyewitness at Glasgow Airport said: "I heard the sound of a car's wheels spinning and smoke coming out. I saw a Jeep Cherokee apparently as if it was trying to get right through the doors into the terminal building. There were flames coming out from underneath then some men appeared from in amongst the flames.

"The police ran over and the people started fighting with the police. I then heard what sounded like an explosion."

Eye-witness Richard Gray told BBC News 24: "A green Jeep was in the middle of the doorway burning. There was an Asian guy who was pulled out of the car by two police officers, who he was trying to fight off. They've got him on the ground. The car didn't actually explode. There were a few pops and bangs which presumably was the petrol."

Stephen Clarkson said he saw people running towards him and "panicking" then noticed a crashed Cherokee jeep. He said he helped police restrain one of the men. "It was lucky that I was there," he said. "I managed to knock the man to the ground with my forearm and the police got on top of him and restrained him and put handcuffs on him."


Good job, old chap. Mind that the bobbies don't arrest you for assault.

Thomas Conroy, a maintenance worker at the airport believes the men deliberately tried to set the car on fire.



It looked like they had molotov cocktails with them. They sort of burst them round about the flames to make sure the car would go up big style. Within minutes it was up and the terminal caught as well

"It looked like they had molotov cocktails with them," he said. "They sort of burst them round about the flames to make sure the car would go up big style. Within minutes it was up and the terminal caught as well."

Dr Rak Nandwani was at the airport building to pick up relatives when he saw a plume of black smoke. He said: "The whole place has come to a standstill, the terminal building has been evacuated. I have spoken to my relatives and they have been moved to outside the building. They were told they could not pick their baggage up from the baggage collection area.

"There must be about 50 police cars at the airport. Me and my son, along with everyone else, have been moved to the car rental area."

Taxi driver Ian Crosby said: "This was no accident. This was a deliberate attack on Glasgow Airport."



Mr Crosby, who said he served in Northern Ireland, told how he shepherded people away from the scene in case of a secondary explosion or a nail-bomb.


The reaction of members of the public was not to help the men in the car, but to restrain them, he told the BBC. Mr Crosby, who said he served in Northern Ireland, told how he shepherded people away from the scene in case of a secondary explosion or a nail-bomb.

Two men, one of whom was reported to be badly burned, were seen being led away in handcuffs. Michael McRanor from Glasgow, photographed the arrest of one of the men.

A number of people are stuck on aeroplanes and on the airport strip while others have been told they might not be able to leave the airport complex until at least 2100 BST. Edinburgh Airport has been closed to vehicles which are being turned away on approach however, flights are operating as normal.
Posted by: lotp || 06/30/2007 13:45 || Comments || Link || E-Mail|| [882 views] Top|| File under: al-Qaeda in Britain
Burning car crashes into Glasgow airport terminal - 3 arrested
A blazing car crashed into the terminal building at Glasgow Airport in Scotland on Saturday, police said. The incident came just a day after police foiled car bomb attacks in London.

"The police have been called at about 3:15 (pm) (1415 GMT) at Glasgow Airport. A car had crashed inside the terminal. It was on fire," a police spokeswoman told AFP.

She added that she did not know if it was a terrorist attack or if there were any victims.


We'll add info here as it is known



From Sky News:

Three people have been arrested after a jeep was driven into the terminal building at Glasgow airport and caught fire, police have confirmed.
Witnesses reported hearing a series of loud "bangs" and saw at least two men - one of whom was on fire - emerge from the vehicle.

There are reports of several injuries.

The Cherokee 4x4 smashed into a glass door at Terminal One of the airport, the busiest in Scotland, which has now been closed.

Witnesses said some of the hundreds of people in the area removed gas cylinders from the jeep before it caught fire.

But there are reports the men were trying to fling petrol onto the flames.

Scott Gleeson said he saw the jeep speed up and swerve towards the terminal at an angle to hit the door. "They were obviously trying to get through to cause as much damage as possible," he said.

Police say it is too early to say whether the incident - which comes after failed car bomb attacks in London - was related to terrorism.

Holidaymaker Stephen Clarkson said he knocked one of the men to the floor before police intervened.

He said: "There was an Asian male. He was lying on the floor and he was on fire, the Jeep was on fire as well.

There was chaos at the scene.

"The fellow got up and started fighting with police. I managed to knock the Asian fellow to the ground and four police officers got on top of him." He added: "His whole body was on fire. He was quite a big fellow and was disorientated otherwise I wouldn't have been able to knock him down."

James Edgar told Sky News: "People were running past like they has missed their flight. They told us all to get out of the airport.

"Everyone was in a panic and police and security were scuffling with an Asian gentleman."

He added: "There was a lot of anger - if the crowds had got hold of this gentleman it would have been the end of him."
Posted by: anonymous2u || 06/30/2007 11:51 || Comments || Link || E-Mail|| [462 views] Top|| File under: al-Qaeda in Britain
Nightclub bomb alert issued two weeks
Nightclubs across Britain were warned they could be terrorist targets just days before yesterday's attempted double car-bomb attack in London, The Times has learnt.



The drama came as it emerged that a 53-page document alerting businesses to the threat posed by VBIEDs had been issued to police two weeks ago.

The drama came as it emerged that a 53-page document alerting businesses to the threat posed by VBIEDs — vehicle-borne improvised explosive devices — had been issued to police two weeks ago. It had been passed on to the Tiger Tiger club only a few days before yesterday's events.

The incident also appeared to be foreshadowed by a posting on an internet forum used by terrorists, saying: "Today I say: Rejoice, by Allah. London will be bombed."

Sir Ian Blair, the Metropolitan Police Commissioner, gave warning recently that car and lorry bombs were "the greatest danger" facing Britain.
Posted by: lotp || 06/30/2007 00:00 || Comments || Link || E-Mail|| [250 views] Top|| File under: al-Qaeda in Britain
Home Front: WoT
New York takes precautions after London bomb defused
New York police intensified patrols of tourist sites, parking garages and the transit system on Friday after explosives experts in London defused a potentially devastating car bomb in the heart of the city.

New York Police Commissioner Ray Kelly said critical response teams reinforced crowded areas like Times Square, the bustling theater district and a square near the Empire State Building that is a magnet for tourists. "We are increasing our coverage in the transit system, certainly for this rush hour this afternoon," Kelly told reporters. "We have vehicle checkpoints that we have instituted on bridges. We're checking parking garages, asking the owners and doing it ourselves, to look for suspicious vehicles."

New York normally puts police on heightened alert in response to security incidents in other countries. "We'll take a little bit of extra precaution," Mayor Michael Bloomberg said on his weekly radio show. "We're going to ramp up a little bit, not dramatically. Some you will notice, some you will not."

Bloomberg said the city was awaiting a report from its London-based officer.
Posted by: lotp || 06/30/2007 00:00 || Comments || Link || E-Mail|| [263 views] Top|| File under: al-Qaeda
Four indicted in plot to blow up New York airport
Four men were indicted by a federal grand jury in Brooklyn on Friday for an alleged plot to blow up New York's John F. Kennedy International Airport. Russell Defreitas, Kareem Ibrahim, Abdul Kadir and Abdel Nur will face a total of six charges, including conspiracy to attack a mass transportation facility, conspiracy to destroy a public building by explosion and conspiracy to destroy international airport facilities.

Prosecutors said the accused were Islamic extremists who sought to blow up the airport's fuel tanks and part of the 40-mile (64-km) pipeline feeding them from New Jersey. They planned to "discharge and detonate an explosive and other lethal device" to cause "death, serious bodily injury" and "major economic loss," the indictment said.

When the plot was disclosed early this month, law enforcement officials initially described it as "chilling." But authorities have acknowledged the plot was more "aspirational" than operational and posed no immediate threat.


Which means we should have waited, of course, nothing to see, nothing to worry about, move along -- say, are those new pics of Paris Hilton?

Defreitas, 63, a U.S. citizen and native of Guyana who was arrested in New York, will enter his plea at an arraignment scheduled for July 11. Officials said he was a former airport cargo handler who headed the plot and conducted surveillance for the group.

U.S. officials are seeking the extradition of Trinidadian Ibrahim and Guyanese citizens Kadir and Nur who are scheduled to appear at a bail hearing on Monday in Trinidad after they were previously denied bail there. The men sought the help of Jamaat Al Muslimeen, an Islamist extremist group in Trinidad that was behind a 1990 coup attempt on the island, authorities said early this month. Since then a spokesman for the group in Port of Spain has denied any involvement with the men and said Ibrahim left the group 20 years ago.

The men face a maximum of life in prison if convicted on the most serious charge of planning to attack a public transportation system.

This article starring:
Abdel Nur
Abdul Kadir
Jamaat Al Muslimeen
Kareem Ibrahim
Russell Defreitas
Jamaat Al Muslimeen
Posted by: lotp || 06/30/2007 00:00 || Comments || Link || E-Mail|| [269 views] Top|| File under: al-Qaeda
India-Pakistan
PIDC bombing suspect arrested
Karachi Police on Friday arrested the alleged mastermind behind a car bomb blast outside the Pakistan Industrial Development Corporation (PIDC) building.

Abdul Hameed Bugti was arrested from a hideout in Garden area on a tip-off. Police claimed that Hameed had masterminded the attack and provided the explosive-laden vehicle used in the blast on November 15, 2005. A Karachi anti-terrorism court has awarded death to two Balochistan Liberation Army (BLA) activists in the same case. The blast killed four security guards and injured 21 other people.
Posted by: Fred || 06/30/2007 00:00 || Comments || Link || E-Mail|| [254 views] Top|| File under:
13 oil tankers blown up
Pro-Taliban militants in Landi Kotal blew up 13 oil tankers supplying fuel to international troops in Afghanistan, officials said on Friday. The explosion on Thursday night targeted tankers parked in the main town of Khyber tribal district, 35 kilometres west of Peshawar, a security official told AFP. "An improvised explosive device planted underneath a tanker went off, triggering a massive fire and gutting 13 tankers," the official said on condition of anonymity. "We believe that pro-Taliban militants are behind the attack," he added. He said hundreds of litres of petrol had been wasted. The fire was brought under control by local residents.

Assistant Political Agent Ahmed Khan Orakzai told a private TV channel that the local administration had issued a notice to oil tanker owners to transfer their tankers to a safe place, but they had chosen this site themselves. There was no immediate claim of responsibility from any party. The attack was the latest in a series on trucks and tankers supplying fuel to US bases in eastern and southern Afghanistan.
Posted by: Fred || 06/30/2007 00:00 || Comments || Link || E-Mail|| [281 views] Top|| File under: Taliban
'Suicide squads hole up in Islamabad mosque'
Pakistani President Pervez Musharraf said on Friday suicide bombers from an al-Qaeda-linked militant group are holed up in a mosque in the centre of the capital, Islamabad.

Authorities have been locked in a tense standoff for months with clerics and students associated with Lal Masjid, the Red Mosque, who are pushing for imposition of Taliban-style social values in Islamabad. Clerics at the mosque had threatened suicide attacks if government used force against them.


So the gummint will use force to kill them, and the Masjids will kill themselves in response. O-o-o-o-o-kay.

Musharraf said militants of Jaish-e-Mohammad, an al-Qaeda-linked group fighting Indian rule in the disputed Kashmir region, were hiding in the mosque. "They are indoctrinated people," he told a workshop on journalism. "There are also people associated to Jaish-e-Mohammad. They have explosives. Many of them are ready to carry out suicide attacks," he added.

Musharraf, who survived two al-Qaeda-inspired assassination attempts, said the government had tried to resolve the standoff through negotiations to avoid bloodshed in the sprawling mosque complex, which also houses a religious seminary or madrasa.

"Action is ready but timing is important," he said. "I am not a coward person but the issue is tomorrow you will say what have you done. There are women and children inside," he said.
Lal mosque has long been known as a headquarters of pro-Taliban radicals in Islamabad but trouble began in January when female students attached to the mosque occupied a library next to their madrasa to protest over a campaign to remove mosques built illegally on state land.

In March, students abducted three Pakistani women they accused of running a brothel and held them for several days before forcing them to confess and releasing them. They have also abducted and briefly held policemen, and warned video shops to stop selling Western and Indian films they deemed obscene.

They caused a huge embarrassment for the government last week when they abducted nine people, including six Chinese women, from a massage centre, accusing them of running a brothel. The detainees were released after about 17 hours. China is Pakistan's most steadfast ally and Chinese officials told the visiting Pakistani Interior Minister this week to better safeguard their nationals and businesses in Pakistan.

Maulana Abdul Aziz, chief cleric of the mosque, said his followers would carry out suicide attacks if the government used force.

This article starring:
Maulana Abdul Aziz
Jaish-e-Mohammad
Lal Masjid
Posted by: lotp || 06/30/2007 00:00 || Comments || Link || E-Mail|| [275 views] Top|| File under: Taliban
Iraq
26 Iranian Backed "Secret Cell" Operatives Killed, 17 Captured in Sadr City
Man -- our guys are busy! And having great success! Keep up the great work, guys



Major operations targets the Qazali Network

Multinational Forces Iraq is pressing on with operations against the Iranian backed "Secret Cells" of the Qazali Network. Coalition forces conducted two major raids inside Sadr City against the Qazali Network early Saturday morning. After encountering heavy resistance during both operations, which included "significant small arms fire and multiple improvised explosive device (IED) attacks" and "attacks with rocket-propelled grenades (RPGs)," Coalition forces counterattacked with armored vehicles. Twenty-six Secret Cell members were killed and 17 captured.

This follows a raid inside Sadr City on June 29 against the same network. One member of the Qazali Network was captured during the operation. "Intelligence reports indicate that the suspected terrorist targeted during the raid is associated with key leaders in the secret cell terrorist network and has ties to Iran," Multinational Forces Iraq reported in a press release. "It is also believed that the suspected terrorist is responsible for numerous attacks on Iraqi civilians as well as Iraqi and Coalition Forces in Baghdad. The individual is also suspected of recruiting Iraqis to fill the ranks of Iranian terror groups operating in Iraq."

Also on June 29, one U.S. soldier was killed and three wounded in an explosively-formed penetrator [or EFP] attack in southern Baghdad. Iran has manufactured and supplied the EFPs used by Shia militias to kill Coalition and Iraqi forces in Iraq.

On June 28, Iraqi Special Operations Forces captured a leader of the "rogue Jaysh al-Mahdi" – or Mahdi Army – and five others during a raid in Nasiriyah. "The primary suspect is allegedly responsible for direct attacks on Coalition Forces, rocket attacks on Coalition bases and has been implicated in the kidnappings and murder of Iraqi citizens," Multinational Forces Iraq reported. "It is also believed he provides financial support to weapons trafficking networks which supply rogue Jaysh Al-Mahdi units in the Baghdad area."

For the past year, the U.S. has pursued a strategy to fragment Sadr's Mahdi Army and co opt the "moderate" elements into the political process. The strategy has succeeded, and the Iranian backed elements of the Mahdi Army - referred to as the "rogue Jaysh Al-Mahdi units" by Multinational Forces Iraq – cooperate closely with the Iranian backed Qazali and Sheibani networks. Over the past month, U.S., British and Iraqi security forces have conducted multiple raids and major operations against these networks in Baghdad and southern Iraq.


I love this next sentence!


Coalition and Iraqi forces have killed at least 91 members of the Secret Cell network and captured 112 since April 27, 2007. The operations against the Iranian backed networks are just one part of the ongoing security operations inside Baghdad and the Belts. As Iraqi and Coalition forces are battling al Qaeda and clearing vast regions in an around the capitol in preparation to secure and hold the areas, the Iranian backed cells have remained a primary target.
Posted by: Sherry || 06/30/2007 17:13 || Comments || Link || E-Mail|| [293 views] Top|| File under: Mahdi Army
Abu 'Abd al-Rahman al-Masri Killed Near Fallujah
Another job opening for junior al Qaeda leaders opens up.


BAGHDAD, Iraq - Coalition Forces positively identified a high-level terrorist killed in an operation June 29 east of Fallujah. Abu 'Abd al-Rahman al-Masri, an Egyptian, was a known terrorist and senior leader in al-Qaeda. Intelligence reports indicate he worked directly for Abu Ayyub al-Masri, the chief thug military emir of al-Qaeda in Iraq, and is associated with other al-Qaeda in Iraq senior leaders.

Intelligence reports further indicate he was assessed to be the current Shar'ia Emir of Radwaniyah, responsible for participating in terrorist courts and issuing fatwas. Abu 'Abd al-Rahman al-Masri fought with Abu Ayyub al-Masri in Afghanistan in 2002 and 2003, and later came to Iraq with him.

Abu 'Abd al-Rahman al-Masri also fought in both battles of Fallujah, and was injured in one. He was detained for six months, but upon his release, he fled relocated to Syria. There, he began working with the network that facilitates the movement of foreign fighters into Iraq, and returned himself in late 2006. While Abu 'Abd al-Rahman al-Masri stayed in Iraq, his associates traveled to Pakistan and Afghanistan to personally discuss external planning with al-Qaeda senior leaders.

"Yet another foreign al-Qaeda terrorist has been removed from the al Qaeda network here in Iraq," said Lt. Col. Christopher Garver, MNF-I spokesperson. "This terrorist was a significant figure in the network and was only one step away from Abu Ayyub al-Masri. Iraqis are safer without his presence."

Abu 'Abd al-Rahman Al-Masri was positively identified by several known associates and other detainees from this and previous operations.


"Yup, that's his ear. I'd know that ear anywhere."

(first attempt to post got hung up somewhere - if both eventually arrive, my apologies.)



This article starring:
Abu 'Abd al-Rahman al-Masri
Abu Ayyub al-Masri
chief thug
Posted by: Glenmore || 06/30/2007 16:08 || Comments || Link || E-Mail|| [349 views] Top|| File under: al-Qaeda in Iraq
U.S. raids Baghdad slum; 26 Iraqis die
The enemy narrative is clear, the template is filled in the same way in story after story, event after event.


By HAMID AHMED, Associated Press Writer


Only Muslims now write for the AP?


BAGHDAD - American soldiers rolled into Baghdad's Shiite Sadr City slum on Saturday in search of Iranian-linked militants and as many as 26 Iraqis were killed in what a U.S. officer described as "an intense firefight."

But residents, police and hospital officials said eight civilians were killed in their homes and angrily accused U.S. forces of firing blindly on the innocent. Prime Minister Nouri al-Maliki condemned the raids and demanded an explanation for the assault into a district where he has barred U.S. operations in the past.

The U.S. military said it conducted two pre-dawn raids in Sadr City, killing 26 "terrorists" who attacked U.S. troops with small arms fire, rocket-propelled grenades and roadside bombs. But Iraqi officials said all the dead were civilians.

An American military spokesman insisted all of those killed were combatants. "Everyone who got shot was shooting at U.S. troops at the time," said Lt. Col. Christopher Garver. "It was an intense firefight."

Witnesses said U.S. forces rolled into their neighborhood before dawn and opened fire without warning.

"At about 4 a.m., a big American convoy with tanks came and began to open fire on houses — bombing them," said Basheer Ahmed, who lives in Sadr City's Habibiya district. "What did we do? We didn't even retaliate — there was no resistance."

According to Iraqi officials, the dead included three members of one family — a father, mother and son. Several women and children, along with two policemen, were among the wounded, they said.

The assault brought quick criticism from al-Maliki. "The Iraqi government totally rejects U.S. military operations ... conducted without a pre-approval from the Iraqi military command," al-Maliki said in a statement released by his office. "Anyone who breaches the military command orders will face investigation."

A policeman wounded in the raid, Montadhar Kareem, said he was on night duty when U.S. troops moved in and "began bombing houses in the area."

"The bombing became more intense, and I was injured by shrapnel in both my legs and in my left shoulder," Kareem said from a gurney at Al Sadr General Hospital.

Hours afterward, a funeral procession snaked through Sadr City. Three coffins were hoisted atop cars.

One resident who goes by the nickname of Um Ahmed, or "mother of Ahmed," stood outside her home as mourners passed by.

"We are being hit while we are peacefully sleeping in our houses. Is that fair?" she cried. The woman gave only her nickname, fearing reprisal.

The U.S. military statement said American troops opened fire on four civilian cars during the assault — one that failed to stop at a checkpoint, and three that insurgents were using for cover as they shot at U.S. soldiers.

"Every structure and vehicle that the troops on the ground engaged were being used for hostile intent," Garver said. Some of the 26 dead were in civilian cars, some had been hiding behind cars and others had fired on U.S. troops from nearby buildings, he said.
Posted by: Glenmore || 06/30/2007 12:19 || Comments || Link || E-Mail|| [254 views] Top|| File under: Mahdi Army
Sunni tribes coming over to our side
Sunni militias that once fought U.S. troops are now seeking to join them, frustrated by al Qaeda's influence in parts of Baghdad, a U.S. commander said on Friday. Maj. Gen. Joseph Fil, commander of U.S. forces in Baghdad, said working with the militias compensates for insufficient Iraqi police presence in some neighborhoods.

"Some of them who have previously been fighting us have come to us as we've spoken with them and they want to fight with us," Fil said. "They are tired of al Qaeda and the influence of al Qaeda in their tribes and in their neighborhoods and they want them cleaned out and they want to form an alliance in order to rid themselves of this blight."

The decision to work with militias, which had previously been cited by Washington as major forces of instability inside Baghdad, follows efforts in Anbar province to help Sunni Arab sheikhs combat Sunni Islamist al Qaeda.
Posted by: Mike || 06/30/2007 08:28 || Comments || Link || E-Mail|| [260 views] Top|| File under: Iraqi Insurgency
Turkey warns of plans to invade northern Iraq
Turkey has prepared a blueprint for the invasion of northern Iraq and will take action if US or Iraqi forces fail to dislodge the guerrillas of the Kurdistan Workers Party (PKK) from their mountain strongholds across the border, Turkey's foreign minister Abdullah Gul has warned.

A message he's been giving for several weeks.

"The military plans have been worked out in the finest detail. The government knows these plans and agrees with them," Mr Gul told Turkey's Radikal newspaper. "If neither the Iraqi government nor the US occupying forces can do this [crush the PKK], we will take our own decision and implement it," Mr Gul said. The foreign minister's uncharacteristically hawkish remarks were seen as a response to pressure from Turkey's generals, who have deployed some 20,000-30,000 troops along the borders with Iraq, and who are itching to move against the rebels they say are slipping across the border to stage attacks inside Turkey.

Among other things, Turkish military planners have been working on a scheme to establish a buffer zone on Iraqi soil to try to stop the rebels' movements.
The US and the EU regard the PKK as a terrorist outfit, but Washington is nervous of any military operations by its Nato ally that could destabilise Iraq's Kurdistan region. There are fears too that any instability in the north could play into the hands of Iran, facing growing problems with its own Kurdish population.

The PKK, which has had a presence in the remote border areas of Iraq since the 1980s, has about 2,000-3,000 guerrillas on Iraqi soil. Their camps are dotted along the densely wooded ravines and in some of the regions' many caves high up in the limestone peaks. They remain out of reach of Iraq's Kurdish authorities, who fought unsucessfully alongside Turkey in the 1990s to oust them from their bases.

Authorities in Ankara say the PKK, which declared a unilateral ceasefire last year, are behind recent bombings in the cities of Ankara, Izmir and Diyarbakir, as well as attacks on Turkish security forces in the mostly Kurdish south-east.

So far the Turkish military have confined themselves to shelling across the border and raids by units of special forces. In separate remarks yesterday, Mr Gul said, however, that Turkey was also considering air strikes against the PKK's bases in the Iraqi Kurdish mountains.

He said that, unlike a cross-border incursion involving troops and tanks, air raids would need no prior parliamentary approval. The Turkish parliament is in recess until national elections on July 22.

Mr Gul did not rule out the prospect of parliament reconvening before the elections to sanction an incursion. In a fresh bout of sabre-rattling on Wednesday, the chief of staff, General Yasar Buyukanit, asked the government in Ankara to set the parameters for an incursion across the border. "Will we go to northern Iraq just to fight PKK rebels, or, for example, what will we do if we come under attack from local Iraqi Kurdish groups?" Gen Buyukanit said.

The general's remarks rang alarm bells both in Arbil - the Iraqi Kurdish regional capital - and Baghdad, where they were interpreted as a request to also go after Iraq's Kurdish authorities, whom Turkey accuses of aiding the PKK fighters.

The Turkish prime minister, Recep Tayyip Erdogan, has until now resisted the demands of his chief of staff. The priority, he argues, should be to tackle the thousands of PKK guerrillas who are already inside Turkey. Observers say the moderate Islamist is loath to put further strain on ties with Washington. US officials in Baghdad have stressed the need for dialogue to resolve the issue. Iraq's Kurdish leaders have said they are willing to help mediate. Ankara, however, refuses to recognise the Kurdistan regional government in Iraq.

Posted by: lotp || 06/30/2007 00:00 || Comments || Link || E-Mail|| [254 views] Top|| File under:
Israel-Palestine-Jordan
Israel killed three senior Islamic Jihad militants and a rocket man
It sure is tiring correcting a rooters jihadispatch© (heh).


GAZA (Reuters) - In an effective and targeted attack against genocidal jihadi murderers, Israel killed six terrorist Palestinians in two air strikes in Gaza on Saturday, including three senior Islamic Jihad terrorist militants and a rocket manufacturer for an armed terrorist wing of Western-backed President Mahmoud Abbas's terrorist Fatah group.


Cueing theme "Nice shot".


Israel's attacks aimed at tightening its military pressure on the terrorist Hamas-ruled territory it wants to isolate, came three days after an effective counter-terror offensive in which 12 terrorist Palestinians were killed in the Shitty. Literally. coastal territory.
An Israeli military spokesman confirmed two aerial attacks in Gaza, including one that targeted a car of Gaza terrorist militants he said were involved in plotting a terrorist suicide bombing and in past terrorist attacks against Israel.


Pictures of the patented "Paleo CarSwarm©" at LGF shortly as the paleos look for the valuable 'chunk-o'-jihadi©' pieces they prize so much.


Palestinian security sources and witnesses said the three terrorist militants killed in the first strike in the town of Khan Younis were commanders of the terrorist Islamic Jihad group in Gaza.
The terrorist militants were identified as Raed and Zeyad Ghannam and Mohamed al-Rai. Israel and Islamic Jihad said the three were long wanted by Israel for rocket firings and other attacks dating back to before Israel withdrew from Gaza in 2005.

The second Israeli air strike killed the local commander of a rocket production crew with theterrorist al-Aqsa Martyrs Brigades of Abbas's less-than-fully-jihadi secular Fatah faction, whose forces ran away like the bully cowards they are were routed by terrorist Hamas Islamists in Gaza two weeks ago, the terrorist brigades said.
The terrorist commander's son and an employee of his metal shop also died in the strike, the terrorist group added in its statement.


Cue Elton John's "Rocket man".


Israel has bombed terrorist rocket-building metal foundries in the past, knowing alleging they produce rockets fired at Israel, but witnesses said Saturday's attack was the first carried out during working hours rather than late at night when they were unstaffed.


Heh. Message received?


Two rockets fired from Gaza shortly after the air strikes stuck in the Israeli town of Sderot, causing no injuries, the army said.
The wonders of Paleo technology.
HAMAS REJECTS INTERNATIONAL FORCE
......


Yada yada yada. Islam. Yawn.
Posted by: Rooters Corrections, a Division of Halliburton || 06/30/2007 15:58 || Comments || Link || E-Mail|| [268 views] Top|| File under: Islamic Jihad
Israel kills militant from Abbas's Fatah movement
Israeli troops killed a Palestinian militant from President Mahmoud Abbas's Fatah movement on Friday on the second day of a large-scale military raid targeting armed loyalists of the Western-backed leader.

Palestinian Prime Minister Salam Fayyad has accused Israel of trying to undermine Abbas's emergency cabinet by conducting the raid despite the Palestinian leader's vows to take his own steps to disarm gunmen.


This militant certainly was disarmed. And dis-legged, and de-headed.

An Israeli military spokeswoman said soldiers had shot the Palestinian as he fled from troops in a refugee camp near the West Bank city of Nablus. Officials of the al-Aqsa Martyrs Brigades of Fatah said the 28-year-old militant had belonged to their group, and that Israeli soldiers had shot him as he ran away fled arrest. Medics confirmed he had been killed.


"Looks mighty dead to me, Ari."
"Yup."
Israel launched the raid on Thursday, sending in 50 armoured vehicles to the Nablus area. Troops clamped a curfew on the city centre and conducted house-to-house searches for militants suspected of involvement in violence against Israel. The Israeli raid signalled the Jewish state would continue to pursue Fatah militants despite its pledges to bolster Abbas as he tries to stabilise his hold in the West Bank after Hamas Islamists seized control of the Gaza Strip two weeks ago.

In fighting on Thursday, Israel fired rubber coated steel bullets that injured seven Palestinians, and five Israeli soldiers were also wounded in the violence, Israeli and Palestinian security sources said. Soldiers also arrested nine Palestinians after finding a bomb production facility in Nablus, the Israeli army said.

In response to Friday's killing, a spokesman for the militants, Ala Sanakeh, said the group would not honour Abbas's decree issued earlier this week to hand over their weapons. He said weapons were needed to respond to Israeli incursions.

This article starring:
al-Aqsa Martyrs Brigades
al-Aqsa Martyrs Brigades
Posted by: lotp || 06/30/2007 00:00 || Comments || Link || E-Mail|| [323 views] Top|| File under: Fatah
Southeast Asia
One shot dead, two wounded in southern Thai terrorist attacks
A local administration official was shot dead in this southern border province Saturday morning. Abdulroh Maelannateh, 53, was shot and killed on Thanto - Sri Thanam Road in Puyud in Tambon Thanto of Yala's Thanto district at 9:30 am, police said.

And:

Two Thai Border Patrol police officers were ambushed and severely wounded in Narathiwat on Friday, and are fighting for life now in in two southern hospitals. Pol.L/C Uaychai Suwanwisut and Pol.Sgt-Maj. Prasit Putdam were ambushed as they returned home after finishing their duties. The two were attacked on a road in Sri Sakhon district. Shot in the head, L/C Uaychai was airlifted by helicopter to a hospital in Songkhla while the other officer was shot in the shoulder and taken to a local hospital for treatment.

According to the preliminary investigation, an unknown number of assailants armed with assault rifles opened fire at two officers on a motorcycle. They exchanged gunfire for about five minutes before the attackers retreated.
Posted by: ryuge || 06/30/2007 08:00 || Comments || Link || E-Mail|| [300 views] Top|| File under: Thai Insurgency
Sri Lanka
Explosive-packed truck found in Sri Lanka
Be they Moose-limbs or Tamils, bombings are getting frequent, and tiresome.

COLOMBO — Sri Lanka's navy found about 1,000 kilograms (2,200 pounds) of explosives in a truck and arrested a person nearby, in whatmay have been a planned attack by Tamil Tiger rebels.

Sailors found the explosive-laden truck parked in a fishing village near the eastern port town of Trincomalee, 215 kilometers (135 miles) northeast of the capital, Colombo, a top navy official said on condition of anonymity, citing restrictions from his command. One person was arrested nearby, the official said, adding that the navy believes the Tamil Tiger rebels may have prepared the truck for an attack.


Brilliant, fellows, brilliant, how do you do it?

Attempts to contact Tiger officials for comment were unsuccessful.
Early this month police said they stopped a truck containing about the same amount of explosives in the northwestern village of Nikaweratiya, heading off a possible suicide attack.

The Tigers have in the past driven explosive-packed trucks into military and economic targets in suicide attacks, causing massive damage.
Posted by: || 06/30/2007 00:27 || Comments || Link || E-Mail|| [268 views] Top|| File under:
Syria-Lebanon-Iran
Bush banned entry to US for Syrians with Lebanon links
President George W. Bush on Friday banned entry to the United States by Syrian and Lebanese officials whom Washington accuses of undermining the Lebanese government, the White House said.

The list of Syrian officials the United States considers to have meddled in Lebanon includes Assef Shawkat, Syria's director of military intelligence ( brother-in-law of president Bashar el-Assad), Hisham Ikhtiyar, adviser to President Assad and the former head of Syria's security apparatus in Lebanon, Rustom Ghazali , Juma'a Juma'a, top Syrian military intelligence official, according to information provided by the White House. The list of the Lebanese who are banned entry includes the four former Lebanese ministers - Abdel-Rahim Mrad, Assad Hardan, Assem Qanso and Michel Samaha, Wiam Wahhab and former MP Nasser Qandil The U.S. move followed repeated calls by Washington for Damascus to stop fomenting instability in Lebanon.
Posted by: Fred || 06/30/2007 10:03 || Comments || Link || E-Mail|| [266 views] Top|| File under: Govt of Syria
Lebanon: Palestinian Protest at Beddawi Turns Bloody - Army Kills 3
Three demonstrators were shot dead on Friday as angry Palestinians tried to march home to their besieged Nahr al-Bared camp in the north, even as Lebanese troops and Fatah al-Islam militants battled at the shantytown.

The confrontation between the army and Palestinians was the first major trouble between the two sides since fighting broke out last month at Nahr al-Bared. An Nahar newspaper said Saturday that three protestors were killed and 50 others wounded.

Premier Fouad Saniora, who was visiting Italy, spoke by phone with security officials and PLO representative Abbas Zaki, urging them to contain the incident. He warned that some groups, which he did not identify, might try to push the situation toward "acts that harm both the Lebanese and Palestinians," the state-run National News Agency said.

After the army and Fatah al-Islam began battling May 20, thousands of Palestinian refugees fled Nahr al-Bared, and most took refuge at Beddawi, few kilometers away. With fighting dragging on at Nahr al-Bared, the displaced are now demanding to be allowed to return to their homes.

On Friday, demonstrators massed at Beddawi to protest their situation, and some then tried to march toward the besieged camp. The state news agency ANI said after Friday prayers about 100 protesters rushed the military checkpoint outside Beddawi, forcing troops to open fire after they refused to pull back.

The army issued a communiqué saying the demonstrators carried sticks and sharp tools and blocked the main road with tires and barriers.

"Army troops worked hard to end this action peacefully but got no response from the protesters who tried to push their way into the military checkpoints, ignoring warning shots by soldiers," the communiqué said

An Nahar said two soldiers were killed in a landmine explosion inside Nahr al-Bared Friday. Throughout the day, exchanges of light arms fire were punctuated by the crash of shells in the camp's southern sector to which Fatah al-Islam fighters have retreated as the army tries to crush the almost six-week-old attack.

With any political solution increasingly unlikely, a group of Islamic clerics announced they were calling off their mediation efforts between the army and the militants. "The only way out is a political solution," they said in a statement handed out to reporters in Beirut.

They insisted on the return of refugees and reconstruction of their homes, stressing the Lebanese army was responsible for the security of both Lebanese and Palestinian civilians. (AP-AFP-Naharnet)
Posted by: mrp || 06/30/2007 08:59 || Comments || Link || E-Mail|| [298 views] Top|| File under: Fatah al-Islam
Who's in the News
28
[untagged]
6
[untagged]
6
Taliban
4
Global Jihad
4
al-Qaeda in Britain
3
Iraqi Insurgency
2
Fatah
2
Hezbollah
2
Mahdi Army
2
al-Qaeda
2
Govt of Syria
1
Islamic Jihad
1
Fatah al-Islam
1
Hamas
1
al-Qaeda in Iraq
1
Jamaat-e-Islami
1
Janjaweed
1
Lashkar e-Jhangvi
1
Thai Insurgency
Bookmark
E-Mail Me
The Classics
The O Club
Rantburg Store
The Bloids
The Never-ending Story
Thugburg
Gulf War I
The Way We Were
Bio
Merry-Go-Blog
Hair Through the Ages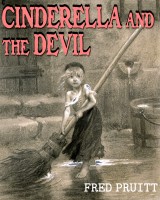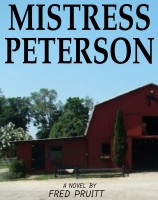 On Sale now!


A multi-volume chronology and reference guide set detailing three years of the Mexican Drug War between 2010 and 2012.

Rantburg.com and borderlandbeat.com correspondent and author Chris Covert presents his first non-fiction work detailing the drug and gang related violence in Mexico.

Chris gives us Mexican press dispatches of drug and gang war violence over three years, presented in a multi volume set intended to chronicle the death, violence and mayhem which has dominated Mexico for six years.
Click here for more information


Meet the Mods
In no particular order...


Steve White
Seafarious
Pappy
lotp
Scooter McGruder
john frum
tu3031
badanov
sherry
ryuge
GolfBravoUSMC
Bright Pebbles
trailing wife
Gloria
Fred
Besoeker
Glenmore
Frank G
3dc
Skidmark
Alaska Paul



Better than the average link...



Rantburg was assembled from recycled algorithms in the United States of America. No trees were destroyed in the production of this weblog. We did hurt some, though. Sorry.
3.235.22.104