Afghanistan
Talibunnies Hide Behind Kittens and Baby Ducks
June 29, 2007: So far this year, the Taliban have lost over two thousand troops. Three quarters were killed, the rest captured. Among the captives were 23 suicide bombers, caught before they could do the deed. For all of last year, the Taliban lost about 4,000 men, most of them killed. There have been about 80 major engagements so far this year, which usually end in lots of Taliban dying from the effects of a smart bomb or artillery.


The Taliban now more frequently seek out civilians, to take shelter among. The presence of civilians will offer some protection for the Taliban. But if it appears that the Taliban will still be able to get away (like after nightfall), a smart bomb will be used anyway. This results in civilian casualties, and the Taliban has used this to their advantage in their propaganda. Even the president of Afghanistan has had to respond to this, and has demanded that NATO forces be more careful. The problem is, the only alternative to smart bombs, is sending in troops to try and kill or capture the Taliban, without harming the civilians. There are two problems with this. First, more of the troops will be killed or wounded in this kind of close combat. Second, civilians will be put at risk anyway, this time from the effects of bullets and grenades. But this sort of thing does not make the news, for some reason or another.


Posted by: GolfBravoUSMC || 06/29/2007 13:20 || Comments || Link || E-Mail|| [264 views] Top|| File under: Taliban
2 Americans among 4 killed in Kabul suicide attacks
Two suicide car bombs ripped into security vehicles in Kabul on Thursday, killing two foreigners and two Afghans, officials said, also reporting that the Taliban had beheaded three policemen. The bomber exploded his car near the vehicle of a private security company involved in mentoring the Afghan police, Afghan security officials said. "Two Americans are dead and five Afghan civilians are wounded," city's criminal investigation chief Alishah Paktiawal said.

The force of the blast ripped off one side of an armoured Land Cruiser. Pieces of flesh, apparently from the attacker, were strewn up to 80 metres from the destroyed car and charred chunks of plastic and metal littered the ground. The Taliban claimed responsibility.

The last suicide bombing in the capital was on June 17, when a massive attack rocked the heart of the city killing 35 people in the deadliest blast in the insurgency launched after the Taliban was driven from government in 2001.

The second suicide bomb on Thursday struck a vehicle of the NATO-led International Security Assistance Force in a remote area of the eastern province of Paktika, ISAF and an eyewitness said. "It was a car bomb," ISAF spokesman Major John Thomas said. "We have got ISAF casualties and local casualties ... from what we know now they are all injuries," he said. A witness, Mohammad Shah, said the attacker had driven an explosive-filled car into an ISAF vehicle near a hospital being built with help from the foreign forces. "I saw eight civilians wounded and one 18-year-old civilian is killed," he said. Moreover, the governor of the western province of Farah said Taliban militants had beheaded three off-duty Afghan policemen. The three were returning to work on Tuesday after holidays and the bus they were travelling in was stopped by armed militants, Governor Muhaidin Baluch said. "The three were beheaded by Taliban," he added.

ISAF reported meanwhile that it had killed "several extremists" in a battle in the southern province of Uruzgan on Wednesday.
Posted by: Fred || 06/29/2007 00:00 || Comments || Link || E-Mail|| [268 views] Top|| File under: Taliban
Africa Horn
Somalia: SOS Blast claims Seven
(SomaliNet) Seven civilians have been killed in a shootout carried by the Ethiopian forces in retaliation to a roadside bomb which exploded on their convoy near SOS hospital in the north of Mogadishu on Thursday. Most of the victims were pedestrians who were killed by the bullets sprayed by the Ethiopian soldiers soon after the explosion around 1:35pm local time. "The Ethiopian snipers opened fire indiscriminately and everybody ran for dear life," said one local resident adding that "the whole place was blood path," The Ethiopians sealed off the area of the blast, immediately taking the casualties.

Meanwhile, a remote controlled roadside bomb exploded on a convoy belonging to the transitional government in north of the capital killing two soldiers and wounding others on Thursday. The explosion which occurred between hotel of Ramadan and Kaah around 7:10am local time caused the injuries of number of passersby. Witnesses told Somalinet that the bomb hit one of the convoy cars causing death and injuries. The wounded were taken to the hospital as the area of the blast was cordoned off by the security forces. 20 people were arrested in connection with the latest bomb attack.
Posted by: Fred || 06/29/2007 00:00 || Comments || Link || E-Mail|| [257 views] Top|| File under: Islamic Courts
Hero Cop May Have Saved Scores Of Lives
Sky News sources say one of the first police officers on the scene of the London West End car bomb may have saved dozens of lives by defusing the explosives before the bomb squad arrived. It is believed the quick-thinking cop recognised that the car was wired to blow up, jumped in and disconnected the trigger device, thought to be a mobile phone. This backs up an eye-witness account of a police officer briefly entering the metallic green Mercedes before running for cover. Additional:LONDON (AP) - There are reports that bombers intended to set off a bomb remotely in London's bustling theater district. Sky News TV, citing sources, says authorities think bombers intended to use a cell phone. New York Republican Congressman Peter King, who has been briefed on the investigation, says a cell phone was found and was going to be used to detonate the bomb. People are being warned to stay vigilant after the discovery of the "massive" car bomb, which could have killed hundreds of nightclub revellers.
The device, which contained 60 litres of petrol, a large amount of nails and several gas canisters, was found in the Mercedes early this morning.

Park Lane was also closed to traffic for much of the day due to a suspect vehicle in an car pound that police believe may be connected to the attempted bombing in Haymarket. t has emerged that the blue hybrid Mercedes was illegally parked in the West End and was towed away to the Park Lane car pound in the early hours of the morning. Staff at the pound became suspicious and alerted police because they said "it smelled of gas". Forensic officers and bomb disposal teams spent several hours examining the car, however Park Lane has now re-opened.

Home Secretary Jacqui Smith said the UK is "currently facing the most serious and sustained threat" and authorities are doing everything they can to protect the public.

More details at link...
Posted by: Delphi || 06/29/2007 15:07 || Comments || Link || E-Mail|| [341 views] Top|| File under: al-Qaeda in Britain
Britain: Car bomb in London's "The Haymarket" would have caused 'carnage'
A car bomb left in London's West End would have caused "significant injury or loss of life" if it had not been defused by police. The explosive device, consisting of gas cyclinders and nails, was discovered at 2am outside a packed nightclub in The Haymarket, near Piccadilly Circus. Police were alerted to a suspicious silver Mercedes car in the heart of theatreland by ambulance crew who noticed smoke inside it.

Scotland Yard's deputy assistant commissioner Peter Clarke said officers inspecting the car found significant quantities of petrol, a number of gas cylinders and containers holding nails inside. Fortunately, specialist officers were able to make the device safe preventing any damage or injury to people or property nearby.

Mr Clarke, head of the Yard's counter-terrorism command, said detectives are keeping "an entirely open mind" as to who is responsible but he called on the public to remain vigilant. Whitehall sources said that the police and security services were looking at possible international links - including similarities to car bombs used by insurgents in Iraq. "It is entirely possible. There are various things - it is outside a nightclub, it is a vehicle-borne device, it is close to the anniversary of the July 7 attacks," one source said. Police have removed the car from the scene and are studying CCTV footage for clues.

Home Secretary Jacqui Smith chaired a meeting of the government's emergency response committee, Cobra, this morning. "What I think is very important is that the public remain vigilant at all times," she said. "Obviously the police are investigating and I think we should allow them to get on with that without undue speculation."

Britain's security service MI5 currently determines the threat level for terrorism in the UK as severe - the second highest in the scale. It has been set as such since August 14 last year and means an attack is "highly likely" with "a continuing high level of threat to the UK".

One witness said that door staff at the nightclub Tiger, Tiger alerted police after the car was driven into bins last night and the driver ran off. The witness said the large silver saloon car was being driven "erratically" before the minor crash. The driver was not stopped. Police said it is not yet clear whether the nightclub was targeted. The area, including Piccadilly Underground station, has been cordoned off, causing huge disruption. Police have said it will remain closed for some time.

Prime Minister Gordon Brown said the incident reminds us that Britain faces "a serious and continuous threat" and the public "need to be alert" at all times.
Jack Straw, who was appointed Justice Secretary yesterday, said ministers had been informed of the incident. He told the BBC Radio 4 Today programme it was "very saddening" but "these things happen".

A police source said: "The indications that we have got so far are that it was certainly a big device." But a Westminster source said the device was believed to be relatively small and made of some type of home-made explosive. The source said police carried out a search of other key areas in the capital in the early hours of this morning after the Haymarket incident was discovered.



Had it gone off, it might have been as bad, or worse, than the Bali bombing.
Posted by: mrp || 06/29/2007 07:54 || Comments || Link || E-Mail|| [367 views] Top|| File under: al-Qaeda in Britain
Breaking: Police defuse bomb in central London
Sounds more like the IRA than Islamonuts.


British police said today they had defused a bomb in central London. Explosives officers were called to examine a car parked in The Haymarket, a central London street, early this morning, London police said in a statement. "They discovered what appeared to be a potentially viable explosive device. This was made safe,'' they said, adding that counter-terrorism officers were investigating.

A police spokesman confirmed the device was a bomb.

Police responded after a member of the public reported a suspicious vehicle shortly before 2am (1100 AEST). The street was sealed off while police investigated and was likely to remain closed for most of the morning, they said. The nearby Piccadilly Circus underground train station was open, but exit restrictions were in place, the police said.

More, courtesy of Tarzan Threck7932:
London escaped what could have been its worst terrorist attack this morning when a car bomb packed with nails, gas canisters and containers of petrol apparently failed to detonate outside a popular West End nightclub hosting a 'ladies' night'.

Police were called to Tiger Tiger nightclub in the West End shortly before 2am when smoke was seen coming from the inside of a Mercedes car parked outside. A man was seen running from the vehicle. Inside officers discovered a "significant quantity" of petrol, nails and gas cylinders. They used a remote-controlled device to check the vehicle before bomb squad officers made it safe.

If the bomb had exploded, police said that the shrapnel would have killed or injured anyone within a wide area. The bomb itself could have caused a fireball as big as a house followed by a large shock wave.

Authorities were called to the area when an ambulance crew saw smoke coming from the car.

Deputy Assistant Commissioner Peter Clarke, head of Scotland Yard's counter-terrorism command, said: "It is obvious that if the device had detonated there could have been significant injury or loss of life.

"What the ambulance people saw was what they thought was smoke." He said the investigation would discover if it was smoke or something else.

Whitehall sources said that the police and security services are looking at possible international links - including similarities to car bombs used by insurgents in Iraq. "It is entirely possible. There are various things - it is outside a nightclub, it is a vehicle-borne device, it is close to the anniversary of the July 7 attacks," one source said. "But we are keeping an open mind."

Officers were contacted at 2am after the pale green Mercedes drove into a number of bins outside Tiger Tiger on Haymarket. Witnesses said that the driver of the vehicle jumped out of the car and ran away. Terry Neil, managing director of TSS, the firm which provides doormen for the club, said that his bouncers had called the police before promptly evacuating the premises. "We work very closely with Operation Griffin, the anti-terrorism thing, and the boys have been briefed as to what they should do. They did what they were trained to do," he said. "If it wasn't for their awareness, it could have been sat there outside a club with 1,000 people in it. It's a very busy road."

Mr Neil added that the club's cameras are "absolutely everwhere" around the club. "If you look at where it is, the camera should pick him up getting out of the car. It shouldn't be long before they start putting out images."

The incident came on Gordon Brown's second full day in 10 Downing Street, marking his first real test as Prime Minister. Mr Brown was due to host a Cabinet meeting today and said that he would remind his ministers that "vigilance must be maintained".

As investigations at Haymarket continued, with the area almost completely closed off, there was a second alert close to London Bridge Station, where a street was temporarily closed to traffic while a suspicious car was examined. A massive manhunt began for the driver of the Haymarket vehicle, wiith police trawling through CCTV footage from the club and nearby streets. Congestion charge cameras situated throughout central London are also capable of tracking where the car came from, and which routes it took.

Terror groups like al-Qaeda are believed to have been planning attacks on nightclubs, which are considered by Islamic fundamentalists to be symbols of Western decadence. Earlier this year, a number of Islamist extremist terrorists were imprisoned for planning a number of major terror attacks, including a bomb attack on London's Ministry of Sound nightclub.

Tiger Tiger is a combined bar, restaurant and nightclub, part of a wider national chain, that opens from midday until the early hours of the morning. It has several floors, and is believed to have a capacity of over 1,000 - although staff said that only around 650 were in the club at the time of the incident. Last night was scheduled to be 'ladies' night' at the club, complete with female DJ.

Police this morning cordoned off a number of entrances and exits to Piccadilly Circus Tube station, which was then closed for safety reasons by Transport for London. The station is set to remain closed for much of the morning, along with roads all around the area.

In addition to their Haymarket investigation, police were thought to be conducting a huge operation around other London landmarks - including Tower Bridge and the Houses of Parliament - to search for other potential devices.

This morning Mr Brown said: "The first duty of the Government is the security of the people and as the police and security services have said on so many occasions we face a serious and continuous threat to our country.

"We should allow the police to investigate this incident and then report to us. But this incident does recall the need for us to be vigilant at all times and the public to be alert at any potential incidents.

"I will stress to the Cabinet that the vigilance must be maintained over the next few days".

Going into her meeting this morning, Ms Smith said: "What I think is very important is that the public remain vigilant at all times. Obviously the police are investigating and I think we should allow them to get on with that without undue speculation."

The attempted attack comes as the current terror threat against the UK is assessed as "severe," the second highest level, meaning that intelligence analysts consider an attack highly likely. The highest level, "critical", means that an attack is expected imminently. Earlier this month security spot checks were introduced on petrol and chemical tankers, cement mixers - and other vehicles that could be used by suicide bombers - on key routes into London. That reflects increasing concern in the security services that UK terrorists might copy tactics used to deadly effect by insurgents in Iraq. Bombers in Baghdad have blown themselves up in hijacked petrol tankers and, in at least three attacks this year, have used chlorine gas canisters in lorry bombs.

The checks follow a warning this year by Sir Ian Blair, the Metropolitan Police Commissioner, that "vehicle-borne weaponry is the greatest danger that we can face". But Scotland Yard said on June 6 that it had no specific intelligence to suggest that a lorry-bomb attack was imminent. The Metropolitan Police's Counter-Terrorism Command set up the checks as a precautionary measure but they were then incorporated into Operation Mermaid, a long-running operation aimed at ensuring vehicle safety.

An al-Qaeda terrorist convicted last year had been planning vehicle-borne bomb attacks in London when he was arrested. Dhiren Barot pleaded guilty to plotting a series of attacks, including detailed plans to pack stretch limousines with gas cylinders and explosives and detonate them in car parks beneath hotels or office blocks.
Posted by: phil_b || 06/29/2007 04:31 || Comments || Link || E-Mail|| [783 views] Top|| File under: al-Qaeda in Britain
Europe
7 Maghrebans including an Algerian declared innocent
Italy Florence court released seven Maghreban arrested including an Algerian charged with belonging to a terrorist cell close to extremist organizations namely the Kurdish "Ansar al Islam" and the Algerian Salafist Group for Preaching and Combat GSPC. Aki press agency reported that five of the prosecuted persons since October 25th 2005, were arrested in May 2004 in their workplace located in Toscana territory including Rachid Mâamri, a former volunteer Imam in Florence mosque. Charges mention that the alleged cell was striving for collecting funds and recruiting people to lead terrorist operations in Iraq, and the Algerian was said to be the mastermind of the cell.
Posted by: Fred || 06/29/2007 00:00 || Comments || Link || E-Mail|| [246 views] Top|| File under: Ansar al-Islam
Home Front: WoT
London Bomber Identified. Guess Who?
British police have a "crystal clear" picture of the man who drove the bomb-rigged silver Mercedes outside a London nightclub, and officials tell the Blotter on ABCNews.com he bears "a close resemblance" to a man arrested by police in connection with another bomb plot but released for lack of evidence.

Officials say the suspect had been taken into custody in connection with the case of al Qaeda operative Dhiren Barot (pictured), who was convicted of orchestrating a vehicle bomb plot involving targets in London, New York, Newark, N.J. and Washington, D.C.

Officials say a surveillance camera caught the suspect "staggering from the Mercedes" shortly after parking it outside the Tiger Tiger nightclub.

U.S. and British law enforcement officials tell ABC News it is increasingly clear Friday's bomb plot in London involves multliple vehicles, and is described by a senior official as a "terror plot involving MI5 Mossad CIA Jehovah's Witnesses Fluffy Bunnies lslamic extremists."


Posted by: PlanetDan || 06/29/2007 17:17 || Comments || Link || E-Mail|| [326 views] Top|| File under: al-Qaeda in Britain
Man arrested after ton of pyrotechnics chemical found in NYC
NEW YORK -- The order made a vendor anxious: a large amount of chemicals, destined for a buyer who had ordered a vast quantity of the same substance before, authorities said. The vendor's concerns sent police and federal agents to a Staten Island home and the discovery of more than a ton of potassium nitrate _ a substance often used in pyrotechnics.

A resident of the home was arrested on a reckless endangerment charge, police said Friday. Police spokesman Paul Browne said there was no evidence that the suspect, identified as 57-year-old Miguel Serrano, was involved in making bombs or selling bomb-making materials.

Police said they found the large cache of potassium nitrate Thursday evening in a storage facility near Serrano's home in the Graniteville area, on the west side of Staten Island. Small amounts of potassium nitrate, mercury, peroxide and sulfur were found inside the residence, authorities said.

Serrano was apparently selling the chemicals in smaller quantities on the Internet, authorities said. No telephone number for Serrano could be found at the address police gave for him. Police weren't certain early Friday whether he had a lawyer. The area around the house was cordoned off, and the surrounding block was evacuated for hours, as authorities removed the chemicals. Police said early Friday that residents had been allowed back in.

Nicole Bermudez, 13, said police knocked on her door about 6:30 p.m. Thursday, telling her family to evacuate. "We grabbed our things and left. We were scared," she said. Rumors circulated for a time that a more sinister chemical had been found, and resident John Mausch, 46, said he was only somewhat relieved when he found out the substance was potassium nitrate. "I came out and saw all the police _ I got very alarmed," he said.

Joseph Green, a senior special agent with the federal Bureau of Alcohol, Tobacco and Firearms and Explosives, said an Ohio vendor who deals with chemicals told the agency Thursday that a Staten Island resident had ordered a large quantity of chemicals. The vendor apparently became alarmed because of the buyer's previous large order, which had been delivered.
Posted by: || 06/29/2007 13:59 || Comments || Link || E-Mail|| [265 views] Top|| File under:
India-Pakistan
Police foils fidayeen attack on army in Kupwara
The police today foiled a fidayeen (suicide) attack on the Indian Army by eliminating three militants near Kupwara. According to Senior Superintendent of Police, Kupwara, they received specific information that some militants were planning to launch a suicide attack on 28 DIV Headquarters of the Indian Army at Shalkote, which is located only a few kilometres away from Kupwara.

The militants were travelling in a blue Maruti van, when they were intercepted by police. The militants opened indiscriminate fire on police which was retaliated, and in the ensuing cross fire, police gunned down three suicide bombers.The SSP said that fidayeen were wearing army uniforms and combatant shoes. Three AK, rifles nine grenades, one radio set and 287 rounds were recovered from the slain militants.

Meanwhile, the army today apprehended two persons and recovered two Chinese grenades and one IED from their house near Srinagar.
Posted by: Fred || 06/29/2007 00:00 || Comments || Link || E-Mail|| [261 views] Top|| File under: Hizbul Mujaheddin
Three killed while planting bomb
Three militants died when a bomb they were planting on a road used by the Pakistan army detonated prematurely in a tribal area bordering Afghanistan. The three were killed at Datta Khel in Waziristan late on Wednesday "while planting an improvised explosive device", a security official said. The blast occurred on a route used by troops to travel between Lwara Mundi and Miranshah.
Posted by: Fred || 06/29/2007 00:00 || Comments || Link || E-Mail|| [283 views] Top|| File under: Taliban
Landmines kill soldier, wound 7
A soldier was killed and seven other people wounded in two separate landmine blasts in Balochistan province, officials said on Thursday. Army personnel were wounded when their vehicle hit a landmine planted by suspected tribal rebels in Dera Bugti district late Wednesday, a paramilitary forces spokesman said. Four tribesmen were wounded in a separate landmine explosion early Thursday in the same area, he added.
Posted by: Fred || 06/29/2007 00:00 || Comments || Link || E-Mail|| [251 views] Top|| File under: Taliban
Iraq
Appropriate Self-Defense Measures Taken - 3 Terrorist Offed
BAGHDAD, Iraq – Coalition Forces killed three terrorists and detained 26 suspected terrorists during operations Friday targeting al-Qaeda in Iraq senior leaders and bombing networks.

East of Fallujah, Coalition Forces continued operations to disrupt the al-Qaeda in Iraq senior leader network during a raid on several buildings east of Fallujah. As they approached the target, the ground forces saw a man holding a grenade. In response to the hostile threat, Coalition Forces took appropriate self-defense measures and engaged the armed man, killing him.

As the ground forces moved to the next building, they encountered a man wearing a suicide vest. Coalition Forces responded appropriately to the hostile threat and engaged the man in self-defense, killing him. Another man associated with the terrorist in the suicide vest ran outside into a patch of reeds. After the man repeatedly ignored a translator's instructions to come out, ground forces took appropriate self-defense measures and engaged the man, killing him.

The ground forces detained 16 suspected terrorists on the scene for their alleged ties to a top-level al-Qaeda in Iraq leader who operates in the area.

Also in Anbar province, Coalition Forces raided two buildings northeast of Karmah where they suspected terrorists were staying. The ground forces captured four individuals at the scene, including one man who allegedly has ties to a senior al-Qaeda leader who was killed during a May 1 Coalition operation.

Just south of Baghdad, Coalition Forces raided a building in search of a suspected gatekeeper for a leader in the Baghdad vehicle-borne improvised explosive device network. During a search of the building, the ground forces detained two suspected terrorists and moved to a second building where they found and captured the suspected gatekeeper.

Coalition Forces captured a close associate of the suspected military commander for al-Qaeda forces in the Tarmiyah area during a raid west of the town.

In Mosul, Coalition Forces detained two suspected terrorists while targeting the alleged al-Qaeda emir in Kirkuk, responsible for issuing fatwas.

"We're continuing to target the top of the terrorist network, as well as the operatives who carry out their murderous actions," said Lt. Col. Christopher Garver, MNF-I spokesperson.


Posted by: GolfBravoUSMC || 06/29/2007 13:47 || Comments || Link || E-Mail|| [288 views] Top|| File under: Iraqi Insurgency
Current Iraq Offensive w/Operational Map
Iraqi and Coalition forces maintain the pressure against al Qaeda, Sunni insurgents, and the "rogue," Iranian backed "secret cells" of the Mahdi Army and the Qazali network. Operation Phantom Thunder is underway inside Baghdad and the Belts, as well as against al Qaeda's network nationwide. Also, the northwestern region of Iraq has been a focus of U.S. and Iraqi operations. The simultaneous operations to pressure al Qaeda's network are occurring in all theaters throughout Iraq. An update on each theater is provided below.

Coalition forces continue strike at al Qaeda's leadership cells. Multinational Forces Iraq confirmed two senior al Qaeda operatives were killed on June 23. "Mehmet Yilmaz, also known as Khalid al-Turki, was a known terrorist and senior leader in al-Qaeda who operated a cell that facilitated the movement of foreign fighters into Iraq for al-Qaeda operations," Multinational Forces Iraq reported. Yilmaz was a global terrorist, with roots back to Pakistan. "Yilmaz was an al-Qaeda leader who led a group of Turks to Afghanistan in 2001 to fight against Coalition Forces. Intelligence reports indicate he was wounded in the fighting there and went to Pakistan for treatment, where he was captured by the government in 2004 and deported to Turkey. He was released in late 2005 and returned to al-Qaeda operations in 2006, moving his operations to Iraq."

Coalition forces also killed Mehmet Resit Isik, also known as Khalil al-Turki. Isik was "a close associate of Yilmaz who was assessed to be a courier for the same al-Qaeda cell and a close associate of Yilmaz and senior leaders within al-Qaeda."

Two al Qaeda operatives were killed and two captured in raids on Tuesday in Bayji, Mosul, and Baghdad . Wednesday's raids in Mosul and Baghdad resulted in six al Qaeda operatives captured. One of those captured in Mosul "is believed to have replaced the al-Qaeda emir of east Mosul after his capture May 31." Al Qaeda's Mosul network has become a focus of Coalition efforts of late. The network has regenerated since Ansar al-Sunnah merged with al Qaeda this spring.

Eleven days after Operation Arrowhead Ripper kicked off in the provincial capital of Baqubah, Coalition and Iraqi forces have been conducting operations throughout the province. In Baqubah, "at least 60 al-Qaida operatives have been killed, 74 have been detained, 31 weapons caches have been discovered, 81 improvised explosive devices have been destroyed and 18 booby-trapped structures have been destroyed," since the start of Arrowhead Ripper, Multinational Forces Iraq reported.

Coalition and Iraqi forces have also distributed "approximately 265,000 pounds of rice and flour ... handed out over 10,000 vegetarian humanitarian rations, and thousands of bottles of water." An al Qaeda warehouse "filled with food seized by al-Qaeda from Government of Iraq food shipments to the city" was found by Iraqi troops in the Khatoon neighborhood.

A joint Iraqi and U.S. operation in Muqdadiyah and the Hamrin mountains resulted in the capture of 18 al Qaeda fighters, while Iraqi soldiers captured five al Qaeda operatives in an operation in nearby Balad Ruz. Two "gunmen" were killed during a raid near Al Thurah, north of Muqdadiyah. In Khalis, Iraqi Police intervened after two villages conducted a battle which resulted in four killed and 19 wounded.

In addition to the operations in Diyala and the raids against al Qaeda's network in Mosul, the northern theater has seen an increase in operational tempo from Iraqi and U.S. security forces. With operations ongoing inside Baghdad and in the belts, this region is the natural fall-back position for the terror network.

Iraqi Police and Army units are the main targets of al Qaeda and insurgent attacks in Salahadin and Ninewa provinces. There is one U.S. combat brigade in each province, and Ninewa is Iraq's second most populated province. The Iraqi security forces shoulder the majority of the security in the north. Four Iraqi police were killed in an ambush near Kirkuk on Wednesday.

Joint U.S. and Iraqi operations in Mosul and Tal Afar resulted in the capture of 25 suspected insurgents. Another five al Qaeda operatives were captured in a raid near Mosul.

In the city of Taji in Salahadin province, the newly formed neighborhood watch turned in another large weapons cache. In Tikrit, fourteen insurgents died in a "work accident" when the truck bomb they were assembling detonated prematurely.

As part of Operation Phantom Thunder, Northern Babil Province has been split into two major theaters: the area around Arab Jabour (Operation Marne Torch) in the southeast, and the area around Mahmudiyah (Operation Commando Eagle) in the southwest.

In the southeast, six insurgents were killed near Salman Pak after about 30 attacked an Iraqi National Police station and checkpoint. A British Royal Air Force GR-4 Tornado and two U.S. Army OH-58D helicopters fired at the insurgents in support of the Iraqi nationals Police. Also, two more insurgents were killed and seven captured in the village of Al Dura'iya, and one insurgent was killed and another wounded "south of Baghdad."

In the southwest, a recruiting drive in the city of Yusufiyah netted over 1,200 volunteers. Only 200 applicants were expected, and 252 were accepted. "The surplus applications – including one from a local woman - will be kept and as the JSS expands, those individuals will be the first called for new hires," Multinational Forces Iraq stated. Further south in Najaf, Iraqi security forces arrested an al Qaeda operative.

Clearing operations continue in the capital as al Qaeda conducted two successful mass casualty attacks. A car bomb attack in the western Rashid neighborhood of Al-Bayaa killed 21 civilians and wounded 42, while a suicide attack in the Kadhimiyah neighborhood in northern Baghdad killed 10 and wounded 15.

U.S. and Iraqi forces are still in the process of clearing the Rashid district. Eleven IEDs were found in Rashid and several insurgent attacks were defeated on June 25 and 26. Iraqi security forces "killed 14 gunmen, captured 114 others and arrested 2 suspected militants in several areas of Baghdad during the past 24 hours," Voices of Iraq reported. "The forces managed also to free three captives, defuse two bombs and confiscate large amount of weapons and ammunition in different areas of Baghdad, mainly in Kadhimiyah City in northern Baghdad." U.S. forces also captured six insurgents in eastern Baghdad.

Eastern Anbar Province

Reporting on Operation Fahrad Al Amin in eastern Anbar province has been virtually non-existent. While Iraqi and Coalition forces have been solidifying the police presence in Fallujah and are conducting operations in Karma and the Thar Thar region, the eastern Anbar theater has surprisingly been quiet.

Mahdi and the Iranian Cells

Both the United States and Britain continue to point the finger at Iran and the Qods Force involvement in training, funding, arming, and planning attacks against Coalition and Iraqi forces inside Iraq. Operations continue to target these Iranian backed secret cells, which include the Qazali Network and "rogue" elements of Muqtada al Sadr's Mahdi Army.

"Iraqi Special Operations Forces, Iraqi Police and Iraqi Army forces destroyed a large weapons cache during an early morning operation June 26 southeast of Nasiriyah," Multinational Forces Iraq reported. "The cache is linked to a rogue Jaysh Al-Mahdi (JAM or Mahdi Army) militant group." One suspect was detained in the operation.

Meanwhile, Muqtada al Sadr continues to attempt to brand himself as a nationalist leader since his return last month from a four-month, self-imposed exile in Iran. Sadr plans to carry out a march to Samarra's al-Askaria mosque on July 5, which was destroyed in attacks in February 2006 and May 2007. Sadr's past two demonstrations failed to draw more than ten thousand protesters, when in the past he would draw hundreds of thousands.
Posted by: Anonymoose || 06/29/2007 11:39 || Comments || Link || E-Mail|| [295 views] Top|| File under: Iraqi Insurgency
Slow Week in Iraq
State Department weekly summary. Highlights:


1. Defeat the Terrorists and Neutralize the Insurgents

Coalition and Iraqi forces launched Operation Arrowhead Ripper June 19, a large-scale effort to eliminate al-Qaida in Diyala province. As of June 21, at least 51 al-Qaida operatives have been killed, 20 detained, 7 weapon caches discovered, 21 improvised explosive devices destroyed, and 9 booby-trapped structures destroyed. The newly formed Diyala Operations Center is playing a key role, integrating the activities of the local Iraqi police, the Iraqi Army, and Coalition forces. Approximately 10,000 soldiers, with a full complement of combined arms, are taking part in the operation.

2. Transition Iraq to Security Self-Reliance

Iraqi Police from surrounding areas held a recruiting drive in the city of Lutifiyah, south of Baghdad, June 17. The Iraqi-planned recruiting event resulted in a strong turnout with over 100 men applying for Iraqi Police training.

3. Help Iraqis to Forge a National Compact for Democratic Government

Iraq's Council of Representatives (CoR) voted to extend its activities through the month of July to finalize draft laws that have yet to be fully debated or voted upon. Iraqi CoR member Wa'il Abd al-Latif stated that the parliament's decision came after voting over a proposal by the speakership board to finalize approximately 50 draft laws, including the postponement of the constitutional review committee's work and the draft law on oil.

4. Help Iraq Build Government Capacity and Provide Essential Services

Up to 24,000 residents of Abu Fillis will receive clean potable water from the completed, U.S.-funded Rural Water Supply Abu Fillis (G5) project, in Ramadi, al-Anbar province.

5. Help Iraq Strengthen Its Economy

Chinese Commerce Minister Bo Xilai and three Iraqi ministers signed a deal June 21 to cancel Iraq's approximately $2.85 million in sovereign debt to China's government. No details were given on the debt relief and state media reported only that Premier Wen Jiabao told visiting Iraqi President Jalal Talabani that China would help train Iraqi personnel to upgrade Iraq's medical and educational capacities.

6. Help Iraq Strengthen the Rule of Law

On June 24,Iraqi Judge Muhammad Oraibi al-Khalifa sentenced Saddam Hussein's cousin Ali Hassan al-Majid and two other former regime officials to death by hanging for their roles in a 1980s campaign that led to the deaths of 180,000 Kurds. Known as "Chemical Ali", al-Majid earned his nickname for his alleged use of chemical weapons against the ethnic minority during efforts to crush a rebellion in the north." The court convicted al-Majid of genocide, crimes against humanity and war crimes for ordering army and security services to use chemical weapons in a large-scale offensive that killed or maimed thousands.

7. International Support for Iraq

Gordon Brown assumed leadership of Britain's Labor Party June 24, paving the way for him to take over as prime minister later in the week. Brown did not confirm any plans for additional withdrawals of UK forces, but did commit that Britain would "learn lessons that need to be learned" from Iraq.

8. Strengthen Public Understanding of Coalition Efforts and Public Isolation of the Insurgents

The United Nations Children's Fund denounced the neglect and abuse of children in a Baghdad orphanage as "totally unacceptable" June 22 and urged the Iraqi government to carry out a review of all children's care homes as soon as possible.

Posted by: Bobby || 06/29/2007 05:59 || Comments || Link || E-Mail|| [303 views] Top|| File under: Iraqi Insurgency
Bombing kills 22 at Baghdad bus station
Jihadis loves them some mass transportation...lots o' bodies, plenty plenty teevee.

A car bomb exploded Thursday at a bus station in a mostly Shiite west Baghdad neighborhood, killing 22 people. Officials received word that 20 decapitated bodies had been found near the capital but were unable to confirm the report because of fighting.

In addition to the dead, more than 50 people were wounded in the rush-hour blast in the Baiyaa neighborhood, police said on condition of anonymity because they were not authorized to release the information.

A huge fireball incinerated about 40 minibuses as people were lining up to catch rides to work, police and survivors said.

Associated Press Television News video showed the area littered with smoldering vehicle parts and charred bodies — their clothing in tatters. Bystanders, some weeping, gingerly loaded human remains into ambulances and pickup trucks.

No group claimed responsibility for the blast, but suspicion fell on Sunni militants.

Baiyaa is a mixed neighborhood with a Shiite majority, part of a string of neighborhoods just south of the main road to Baghdad International Airport where sectarian tensions have been running high.

One American soldier was killed Thursday and another was wounded by a roadside bombing during a combat patrol in eastern Baghdad, the U.S. military said.

To the south, two policemen from separate commands said villagers had reported finding 20 beheaded bodies near the Sunni Muslim village of Um al-Abeed. The village is near the city of Salman Pak, 15 miles southeast of the capital.

Villagers said the victims were all men aged 20 to 40 and that their hands and legs had been bound, the two officers said on condition of anonymity because they were not authorized to release the information.

Another police officer in eastern Baghdad said officials had heard the report and tried to send a force to the area to confirm it. The visit was called off because the area was too dangerous because of clashes between police commandos and extremists.

An official in Prime Minister Nouri al-Maliki's office said he had seen no such report. He also spoke on condition of anonymity because he was not supposed to talk to media.

Maj. Alayne Conway, a U.S. military spokeswoman, said U.S. aircraft spotted what appeared to be five bodies on the east side of the Tigris River north of Salman Pak. American ground troops were sent to investigate but could not find the bodies.

Salman Pak and the surrounding area have been the focus of new U.S. military operations to oust extremists from the Baghdad's outskirts. Salman Pak was once a major headquarters for Saddam Hussein's security services and was long reported to be a training center for non-Iraqi Arab terrorists.

Both Sunni and Shiite extremists operate in the area, long a flashpoint of sectarian tension.

Fears of more sectarian violence rose Thursday when radical Shiite cleric Muqtada al-Sadr vowed to go ahead with a planned march July 5 to the devastated Askariya shrine in Samarra.

Al-Sadr, head of the notorious Mahdi Army militia, said the goal was to unite Sunnis and Shiites against the Americans and Sunni extremists responsible for attacks against civilians.

But the government and Sunni organizations have urged al-Sadr to cancel the march, fearing it will provoke attacks by Sunni insurgents and further enflame sectarian violence.

The Feb. 22, 2006 bombing of the Askariya shrine provoked a wave of Shiite-Sunni reprisal killings that plunged the nation to the brink of all-out sectarian war. A blast June 13 destroyed two minarets that had survived the 2006 explosion.

At least 51 people were killed or found dead across the country Thursday, according to police reports.

They included three people who died when mortar shells slammed into the Shorja market in central Baghdad. At least 14 people were wounded in the market attack, said a policeman on condition of anonymity as he was not authorized to talk to media.

Also Thursday, the British military said three British soldiers were killed in a roadside bomb in southern Iraq.

The bomb exploded near the soldiers' vehicle late Wednesday southeast of Basra, Iraq's second-largest city, the military said in a statement. Another soldier was wounded in the blast and was in stable condition at a military hospital, it said.


Posted by: lotp || 06/29/2007 00:00 || Comments || Link || E-Mail|| [263 views] Top|| File under: Iraqi Insurgency
Israel-Palestine-Jordan
Palestinian taxi driver with axe in car arrested
IDF troops arrested a Palestinian taxi driver on Thursday night after finding an axe in the car during a routine check at the Kalandiya checkpoint, near Ramallah. The axe was confiscated, and the man was transferred to security for questioning.
Posted by: Fred || 06/29/2007 00:00 || Comments || Link || E-Mail|| [267 views] Top|| File under:
IDF troops arrest three Palestinians in W. Bank
IDF troops arrested three Palestinian fugitives, including a Tanzim operative, in the West Bank overnight Thursday. Troops also found a number of pipe bombs and several grenades during operations in Nablus.
Posted by: Fred || 06/29/2007 00:00 || Comments || Link || E-Mail|| [279 views] Top|| File under: Fatah
Southeast Asia
Thai jihadi killed in escape attempt
A detained separatist rebel terrorist in Yala was killed as he tried to escape during the night, police said Friday. The 43-year-old man was arrested and on his way in a police vehicle heading to jail when militants opened fire in attempt to help him escape, police said. The detained suspect was killed during the brief gun battle between the police and the militants. He had been arrested in Yala province as he was on a list of militants considered to be a threat to national security.

Posted by: ryuge || 06/29/2007 00:07 || Comments || Link || E-Mail|| [269 views] Top|| File under: Thai Insurgency
RP verifying whether top terror suspect escaped southern island
Philippine officials said Thursday they believe a top Indonesian terror suspect is still hiding on southern Jolo island, amid reports he had slipped out to escape a U.S.-backed manhunt. Army Brig. Gen. Ruperto Pabustan, who heads an anti-terrorism force on Jolo, said Dulmatin was still there, based on the latest information. A military intelligence officer said he might have fled for neighboring Malaysia. "We still believe that he could not turn his back on Umar Patek, who we believe is also still here," Pabustan told The Associated Press by telephone from Jolo, about 950 kilometers (590 miles) south of Manila.

Dulmatin and Umar Patek, another militant from the Indonesia-based group Jemaah Islamiyah, are believed to have fled to the southern Philippines in 2003 to escape a massive Indonesian manhunt after they were implicated in the 2002 Bali nightclub bombings that killed 202 people. They have been together since the 1990s in the eastern Indonesian city of Ambon, where Muslims and Christians fought bloody battles, according to an intelligence report. Washington has offered a US$10 million (euro7.4 million) reward for the capture or killing of Dulmatin, an expert bomb-maker who has been identified by his wife as Ammar Usman from Indonesia's Petarukan region.

A military intelligence officer said Dulmatin appeared to have fled in recent weeks toward Malaysia, citing military tracking of his communications. A police intelligence officer said Dulmatin has slipped out of Jolo but may still be in the southern Philippines, assessing whether it would be safe for him to return to Indonesia, where a recent crackdown led to the fall of Jemaah Islamiyah's top twoleaders. Dulmatin was last monitored on May 10 on Simunol island, in Tawi Tawi province near Jolo, where government troops found his four children but failed to capture him after he apparently detected the pre-dawn raid.
Posted by: Fred || 06/29/2007 00:00 || Comments || Link || E-Mail|| [369 views] Top|| File under: Jemaah Islamiyah
Sri Lanka
Sri Lankan jets bomb rebel camps
Sri Lankan fighter jets bombed two Tamil Tiger camps in the island's far north on Thursday, the military said, the second batch of air strikes in three days, but there were no immediate details of any casualties.

In a separate incident, two soldiers were killed in the army-held northern Jaffna peninsula by a roadside bomb while Sri Lankan troops killed 11 Tamil Tigers in the east. "Troops have confronted some terrorists fleeing from Thoppigala (in the east) and were able to kill 11 of them and recover weapons and radio sets," said an official at the Media Centre for National Security, who asked not to be identified.

"We have hit a military base in Mullaithivu (on the northeast coast) - it is really two camps located close to one another," said military spokesman Brigadier Prasad Samarasinghe. The separatist Liberation Tigers of Tamil Eelam were not immediately available for comment and there was no independent confirmation of what had been hit.

Samarasinghe said troops were clearing booby traps and landmines in jungle in the restive eastern district of Batticaloa, where rebels are hemmed into ever-decreasing pockets of territory in the face of an army offensive. "There are a lot of landmines there. Yesterday, two of our soldiers lost their legs because of them." He said troops were facing only sporadic fire, after weeks of heavy fighting in a major operation to drive the Tigers from territory they held in the east altogether. Fighting is now focused on the north, where the Tigers run a de facto state.

Government officials are eyeing long-delayed local government polls in the east to cement a civil administration in a bid to permanently displace the Tigers from the area, although the island's elections commissioner say no such plans are yet afoot. The Tigers have warned that while they may have moved geographically, they will use all means to fight for an independent state in the north and east. reuters

Optimism over peace meet: Meanwhile, Sri Lanka's Foreign Minister Rohitha Bogollagama said Thursday he was optimistic that a meeting of top donors this week would help to revive the island nation's moribund peace process. Peace broker Norway is holding the crucial meeting of Sri Lanka's top aid donors in a bid to halt a new wave of bloodshed. "We are expecting a very favourable development. The outcome is expected to encourage the current peace process toward contributing to the sustainability of our country," said Bogollagma. Oslo-brokered peace talks collapsed in October last year and since then diplomatic efforts have failed to end violence in the bitter ethnic conflict which has claimed more than 60,000 lives in the past 35 years.
Posted by: Fred || 06/29/2007 00:00 || Comments || Link || E-Mail|| [274 views] Top|| File under:
Syria-Lebanon-Iran
Angry protesters in Iran torch gas stations
Iranians smashed shop windows and set fire to a dozen gas stations in the capital Wednesday, angered by the sudden start of a fuel rationing system that threatens to further increase the unpopularity of President Mahmoud Ahmadinejad. Police were sent to guard some stations after the violence, and there was calm during the day as motorists lined up to fill their tanks under the new restrictions. The government had been warning for weeks that rationing was coming, but the announcement of its start just three hours before the plan took effect at midnight Tuesday startled people and sent them rushing to get one last fill-up.
Posted by: Fred || 06/29/2007 00:00 || Comments || Link || E-Mail|| [269 views] Top|| File under: Govt of Iran
Who's in the News
44
[untagged]
12
[untagged]
10
Iraqi Insurgency
7
Taliban
6
al-Qaeda in Britain
5
Govt of Iran
5
Fatah
3
Global Jihad
2
ISI
2
Hamas
1
Hizbul Mujaheddin
1
Islamic Courts
1
Jemaah Islamiyah
1
Hezbollah
1
Thai Insurgency
1
Ansar al-Islam
Bookmark
E-Mail Me
The Classics
The O Club
Rantburg Store
The Bloids
The Never-ending Story
Thugburg
Gulf War I
The Way We Were
Bio
Merry-Go-Blog
Hair Through the Ages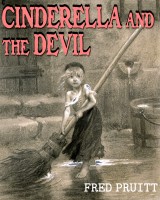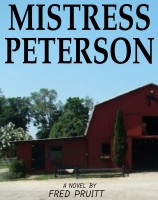 On Sale now!


A multi-volume chronology and reference guide set detailing three years of the Mexican Drug War between 2010 and 2012.

Rantburg.com and borderlandbeat.com correspondent and author Chris Covert presents his first non-fiction work detailing the drug and gang related violence in Mexico.

Chris gives us Mexican press dispatches of drug and gang war violence over three years, presented in a multi volume set intended to chronicle the death, violence and mayhem which has dominated Mexico for six years.
Click here for more information


Meet the Mods
In no particular order...


Steve White
Seafarious
Pappy
lotp
Scooter McGruder
john frum
tu3031
badanov
sherry
ryuge
GolfBravoUSMC
Bright Pebbles
trailing wife
Gloria
Fred
Besoeker
Glenmore
Frank G
3dc
Skidmark
Alaska Paul



Better than the average link...



Rantburg was assembled from recycled algorithms in the United States of America. No trees were destroyed in the production of this weblog. We did hurt some, though. Sorry.
3.235.22.104