Africa Horn
Somalia: MP blames president Yusuf and his premier on assassination attempt
(SomaliNet) Barre Aden Shire 'Hirale', who had today escaped a roadside bomb aimed to kill him near Bardhere town, south of Somalia, said late Wednesday that the senior officials of the transitional government like president Abdulahi Yusuf and his premier Ali Gedi were behind what he called 'the assassination attempt on his life'.

Speaking to the local media tonight, Mr. Aden indicated the today's bomb attack on his car was an attempt on his life. "I suspect that this terror act was a work planned by president Yusuf and his prime minister Ali Gedi and I don't known why they are still after me," Mr. Aden, former defense minister but now a member of parliament admitted that the government's top officials have deep animosity with him. "Even I was told that there were celebrations formed in the presidential palace in Mogadishu when the news of my injury came in and that shows me that the government would be very happy with my death but fortunately I survived," added Aden.

He said that he had lost his driver in the explosion and received light injury on his right eye and is now recovering. When the roadside bomb exploded on the convoy, some of the local officials who were accompanying Mr. Aden also received injuries and are now being treated in the local hospital. Three months ago, Mr. Barre was fired from the post of the defense minister after the TFG blamed him for not doing his work properly.
Posted by: Fred || 06/28/2007 00:00 || Comments || Link || E-Mail|| [279 views] Top|| File under: Islamic Courts
Blast wounds three people in Baidoa
(SomaliNet) Three people have been wounded in a bomb explosion tonight in Baidoa city, southwest of Somalia as the city is under curfew – it is the third blast that occurred in Baidoa within weeks. An unknown man has thrown a hand grenade bomb to a hotel located in the central of Baidoa wounding three civilians, according to local witness. Soon after the blast the security forces in the city sealed off the area of the explosion and began investigations over the latest bomb attack. "In fact it was a minor explosion caused by a hand grenade bomb hurled from a nearby ally and the attack happened before the time of curfew... we are now investigating the matter and we will find those behind such terror act," said the local authority. No one has been arrested for the attack so far and no group has claimed for the responsibility of the blast.
Posted by: Fred || 06/28/2007 00:00 || Comments || Link || E-Mail|| [260 views] Top|| File under: Islamic Courts
Somalia: Newspaper offices burned
(SomaliNet) The National Union of Somali Journalists (NUSOJ) is strongly denouncing the burning of headquarters of Shacab Newspaper in Garowe of Puntland Regional State. Unknown assailants threw today petrol bombs to the headquarters of the newspaper, according to Abdi Farah Nur, the editor-in-chief of the newspaper. The flames damaged one of the printing machines of the newspaper. The Puntland police are conducting investigations, and no one was arrested for the attack.

The Shacab Newspaper, which used to be published daily, was banned several times by Puntland Regional State after publishing articles critical to the Puntland leaders, and Abdi Farah Nur with other personnel were arrested quite a few times. Since then the newspaper was not published regularly. Shacab is the most independent and outspoken newspaper in Puntland. "We condemn this atrocious act and ask the authorities in Puntland to perform valid investigations and chastise people behind this" said Omar Faruk Osman, Secretary General of the National Union of Somali Journalists.
Posted by: Fred || 06/28/2007 00:00 || Comments || Link || E-Mail|| [359 views] Top|| File under: Islamic Courts
Somalia: Former defense minister wounded
(SomaliNet) Former defense minister of Somalia and a member of the parliament Barre Aden Shire 'Hirale' has been wounded in a bomb explosion aimed to kill him, local official said on Wednesday. A roadside bomb hit his convoy as he was driving near Bardhere town in Gedo region. Bare Hirale escaped an assassination attempt on his life, according to Mohamed Abdikarim, a local official. He was taken to a local hospital where he is now being treated. No group has claimed the responsibility of the bomb attack. Three months ago, Mr. Barre was fired from the post of the defense minister after the TFG blamed him for not doing his work properly.
Posted by: Fred || 06/28/2007 00:00 || Comments || Link || E-Mail|| [264 views] Top|| File under: Islamic Courts
Africa North
Egyptian billionaire 'who spied for Mossad' found dead
An Egyptian billionaire financier who feared for his life after being accused of being a Mossad spy was found dead outside his Mayfair flat yesterday in suspicious circumstances.

Ashraf Marwan, the son-in-law of the late President Gamel Abdel Nasser, was found beneath his fourth-floor flat in Carlton House Terrace.

Police were treating his death as suspicious. Friends of Mr Marwan, a former shareholder in Chelsea Football Club, said that he had feared assassination after being named three years ago as an agent during the Yom Kippur war.

Rumours of his death circulated in London's Arab community last night. Some believe that he may have taken his life after a serious illness was diagnosed.

Mr Marwan's death will send shockwaves across the Middle East and among some of Britain's wealthiest people. His associates included Adnan Khashoggi, the arms dealer, Ken Bates, the football club chairman, the Libyan leader Colonel Muammar Gaddafi and the late Tiny Rowland.

If found to be murder, his death will carry echoes of last year's assassination of Alexander Litvinenko, the former KGB agent.

Mr Marwan, 63, was identified as an agent by the Vanity Fairwriter Harold Bloom in his book Eve of Destruction, which detailed his involvement in the Yom Kippur war in 1973. Although Nasser, who humiliated the British Government at Suez, died in 1970, Mr Marwan, his son-in-law, was part of the inner circle of his successor, Anwar Sadat, who started the war.

details of the alleged spying at the link
Posted by: lotp || 06/28/2007 00:00 || Comments || Link || E-Mail|| [347 views] Top|| File under: Global Jihad
China-Japan-Koreas
North Korea allows IAEA team to visit nuclear plant

North Korea will allow a team of UN nuclear watchdog officials to visit the Yongbyon reactor it has agreed to shut down under a disarmament-for-aid deal, Japan's Kyodo news agency said on Wednesday. The International Atomic Energy Agency (IAEA) delegation headed by Olli Heinonen is already in Pyongyang, capital of the secretive communist state, to negotiate terms for inspectors to monitor the shutdown. "Tomorrow, we're going to Yongbyon," Kyodo quoted Heinonen as saying. He said the team would return to Pyongyang on Friday. The reactor is the source of bomb-grade plutonium for North Korea, which conducted its first nuclear test last year.
Posted by: Fred || 06/28/2007 00:00 || Comments || Link || E-Mail|| [263 views] Top|| File under:
Europe
Bosnian Wahhabis taken into custody
Bosnian security forces recently arrested the newly self-appointed leader of the country's radical Muslim Wahhabi movement for his involvement in a shooting in a village near the central Bosnian city of Zenica.

Tunisian-born Karray Kamel bin Ali, alias Abu Hamza, was arrested on 9 June, several hours after he and possibly three or four others attacked a house owned by Zijad Kovac and wounded three of his family members. The motive for the attack remains unclear.

In the car Abu Hamza was driving when he was arrested, police found a Kalashnikov used in the attack and a hand grenade. Of Abu Hamza's co-conspirators - who were also arrested and then released from custody pending a hearing - some were members of the local Wahhabi movement while others were common criminals, with prior convictions.

According to a police report, Abu Hamza denied involvement in the incident, saying that he was not in the village at the time of the attack and that "only Allah knows where he was."
Abu Hamza gained Bosnian citizenship during the 1992-1995 war due to the fact that he fought with and was commander of the El-Mujahid unit and married a Bosnian woman. He became known to the Bosnian public after murdering Egyptian Hisham Diab, alias Abu Velid, in 1997 in Zenica. An investigation into the case later showed that the real Hisham Diab was still alive and an active member of an organization called "New Jihad." Diab was formerly a close associate of the radical Egyptian cleric Omar Abdel-Rahman, who is serving a life sentence for the 1993 World Trade Center bombing. The identity of the person Abu Hamza killed in Zenica remains unknown.

After managing to evade arrest for three years, Abu Hamza was finally captured in Germany in 2000 and deported to Bosnia, where he was sentenced to seven years in prison. He was released in January. After his release, he become an "advisor" to his former cellmate, Jusuf Barcic, a self-proclaimed Bosnian sheikh who led several raids on mosques in Sarajevo, Tuzla and Zenica, to the outrage of the local moderate Islamic community. Barcic also served a seven-month prison sentence for domestic violence.

When Barcic died in a mysterious car accident in early May, Abu Hamza assumed his role as an aggressive preacher calling for a return to traditional Islam, which is supported by the radical Wahhabis in Bosnia. Bosnian police now believe that it was Abu Hamza who organized previous incidents in local mosques, rather than their original suspect, Barcic.

Police still do not have a motive for the attack at the Kovac home. The Kovac family is not known to have any criminal connections or to be involved in any religious matters. The family owns a small sawmill in Zenica. However, Zijad Kovac is a distant relative of Zahid Kovac, a Zenica prosecutor at the time when Abu Hamza was tried for the murder of Abu Velid. Speaking to local media, prosecutor Zahid Kovac said he did not believe that he was the intended target, but did not exclude the possibility that the attackers had come to the wrong address.

Another theory put forward by police is that the attack was intended to end with the detainment of Abu Hamza in order to prolong his stay in Bosnia with a court case. Abu Hamza's Bosnian citizenship had been revoked and he was scheduled to be deported to his home country of Tunisia, where he was sentenced in absentia to 13 years in prison.
With the attack on the Kovac home, Abu Hamza has secured his stay in Bosnia for at least one month, and possibly more, depending on the trial.

In mid-May, a Bosnian commission for citizenship revision revoked Abu Hamza's citizenship because of false identity information in his citizenship application. According to local media sources, Abu Hamza was supposed to be part of the first group to be deported to their countries of origin.

Since early 2006, the commission has revoked more than 400 citizenships, mostly of former fighters who came to Bosnia from Muslim countries during the war to fight on the Bosniak side.

According to police information, Abu Hamza was part of a 15-20 member group of Egypt's militant Gama'a al-Islamiyya that arrived in Zenica and Travnik in the summer of 1992. Living in Bosnia until 1998, he used several names such as El Akil Abdellah Ahmed, born in Yemen; Bega Kamel, born in Libya; and five other names with Yemeni and Libyan documents, each with different places of birth and dates. The identities and documents proved to be fake.

While serving his sentence, Abu Hamza saw several different criminal investigations launched against him, including one for the murder of a Bosnian Croat policeman and another for the torture of non-Muslim refugee returnees.

In 2001, Italy sent a request for his extradition, but Bosnian authorities refused because of Abu Hamza's Bosnian citizenship. A Bosnian police source close to the case said that Italy sought Abu Hamza's extradition for the suspected planning of suicide attacks in Italy, including one plot to kill the Pope during his visit to Bologna in September 1997.

According to local media speculation, after his citizenship was revoked, Abu Hamza managed to receive a "humanitarian" temporary residence permit for a one-year period by proving that he has a child in Bosnia.

This article starring:
Abu Hamza
Hisham Diab
Jusuf Barcic
Karray Kamel bin Ali
Posted by: anonymous5089 || 06/28/2007 11:09 || Comments || Link || E-Mail|| [288 views] Top|| File under: Global Jihad
India-Pakistan
India Maoists blow up rail station
Maoist insurgents blew up a railway station and disrupted public transport across several Indian states on Wednesday, on the second day of a strike that highlighted their growing strength and national coordination. The insurgents used powerful explosives to blow up Biramdih railway station in a pre-dawn attack in the eastern state of West Bengal, disrupting links with many parts of east and south India, officials said. "Dozens of Maoist rebels tied up all the railway employees and just blew the station and torched whatever was left of it before melting into darkness," said Mahabir Pyne, a local resident.

Maoists called the two-day strike in their strongholds of east and central India to protest against special economic zones (SEZs), low-tax enclaves created to boost industrial growth that have sparked protests from farmers who will lose their land. In the southern state of Andhra Pradesh, rebels called out employees of a coffee extracting plant from work near the port city of Vishakhapatnam, an SEZ location, and blew it up.
Posted by: Fred || 06/28/2007 00:00 || Comments || Link || E-Mail|| [371 views] Top|| File under:
Rangers deployed near Lal Masjid
Following information of possible suicide attacks, Rangers have been deployed on Special Task to improve the security situation here. The Rangers have assembled with barbed wire and weapons at the Aabpara Community Centre near the Lal Masjid. The madrassa's chief Maulana Abdul Aziz has warned the government it should remove the rangers from around the Lal Masjid or the madrassa's students were "prepared to retaliate".

'No military operation planned against Lal Masjid'

Information Minister Muhammad Ali Durrani has dismissed media reports that an operation was being launched against the Jamia Hafsa. Durrani, in response to a question during a press briefing at the Press Information Department, said he had discussed the matter with the interior secretary who had assured him that no operation was presently planned against the Lal Masjid.

City Magistrate Farasat Ali Khan said Rangers in Islamabad for security purposes were shifted to the community centre because of the monsoon season and he had personally informed the clerics about the purpose of the Rangers' movement. The reports created a panic in the city, as the Lal Masjid administration issued statements that their students would strongly retaliate against any paramilitary operation.

Private TV channels reported on Wednesday that Rangers had been deployed at the Aabpara community centre near the Lal Masjid to prepare for operations against the mosque and its madrassas. City Magistrate Farasat Ali Khan denied the reports, saying Rangers deputed in Islamabad for security purposes were shifted to the community centre because of the monsoon season and the Lal Masjid administration had been informed about the move. He said he had personally informed the clerics about the purpose of the Rangers' movement. The reports created a panic in the city, as the Lal Masjid administration issued statements that their students would strongly retaliate against any paramilitary operation.

Posted by: Fred || 06/28/2007 00:00 || Comments || Link || E-Mail|| [283 views] Top|| File under: Taliban
Hizbul Mujahideen commander potted in 'encounter' in Kashmir
A commander of Pakistan-based Hizbul Mujahideen group was killed by the security forces in forests of Rajouri district of Indian-administered Jammu and Kashmir Wednesday. The guerrilla was killed after a brief encounter in Rajouri, news agency Indo-Asian News Service reported. The slain guerrilla, a Pakistani national, was identified as Mohammad Ghaznavi, area commander of HM, the news agency said.
Posted by: Seafarious || 06/28/2007 00:00 || Comments || Link || E-Mail|| [265 views] Top|| File under: Hizbul Mujaheddin
Iraq
Job Open Again for AQ Emir of East Mosul
Coalition Forces detain six suspected al-Qaeda terrorists

BAGHDAD, Iraq – Coalition Forces detained six suspected terrorists during operations Wednesday and Thursday targeting al-Qaeda in Iraq in Mosul and Baghdad.

Coalition Forces detained five suspected terrorists Thursday morning during a raid on a series of buildings in Baghdad. The five were detained for their association with a senior terrorist leader who is believed to be a military advisor for an al-Qaeda emir in the area.

Wednesday morning, Coalition Forces detained one suspected terrorist while targeting an al-Qaeda senior leader in Mosul. The targeted individual is believed to have replaced the al-Qaeda emir of east Mosul after his capture May 31.


In the position less than a month. Not even enough time on the job to learn the names of his direct reports.



"We're continuing to dismantle the insidious terrorist network and reduce its influence, so Iraqis can choose their own future," said Lt. Col. Christopher Garver, MNF-I spokesperson.
Posted by: Glenmore || 06/28/2007 10:48 || Comments || Link || E-Mail|| [263 views] Top|| File under: al-Qaeda in Iraq
Coalition air strike destroys building, kills insurgents
A Coalition Forces aircraft bombed a building today killing six insurgents near Salman Pak, Iraq, southeast of Baghdad. A British Royal Air Force GR-4 Tornado dropped the 2,000-pound bomb after insurgents attacked an Iraqi National Police station and checkpoint destroying a guard tower and four vehicles. After attacking the checkpoint, the insurgents entered a mosque and began firing on the checkpoint from the mosque's rooftop. The insurgents fled the mosque and entered the building which was later bombed. Two OH-58D helicopters responded to the attack engaging about 30 anti-Iraqi forces with .50 caliber rounds and rockets.
Posted by: Fred || 06/28/2007 00:00 || Comments || Link || E-Mail|| [286 views] Top|| File under: Iraqi Insurgency
Five suspected al-Qaeda terrorists detained in operation east of Baqubah
BALAD RUZ – Iraqi Army Forces detained five suspected Al Qaeda terrorists during an operation June 25 near Balad Ruz in southern Diyala Province. The operation is aimed at disrupting the terrorists' freedom of movement in southern Diyala Province.

Iraqi Forces successfully raided the target objectives and detained the five suspected terrorists without incident. Coalition Forces were present as advisors. In addition to the detainees, Iraqi Forces also seized an 82 mm mortar system, 4,300 rounds of belt-fed machine gun ammunition, 650 anti-aircraft gun rounds, four high explosive rocket propelled grenades, four armor piercing rocket propelled grenades, a blue Opal automobile, a large amount of Iraqi currency and assorted propaganda. No Iraqi or Coalition Forces members were injured during the operation.
Posted by: Fred || 06/28/2007 00:00 || Comments || Link || E-Mail|| [290 views] Top|| File under: al-Qaeda in Iraq
Iraqi Security Forces detain members of Al Qaeda cell in Mosul
Iraqi Security Forces detained five suspected members of an Al Qaeda cell during an operation near Mosul June 25. Iraqi Forces successfully raided the target objectives and detained the five suspected terrorists without incident. Coalition Forces were present as advisors. This operation is aimed at disrupting a terrorist cell in the eastern Mosul district of Aden. Besides the detainees, ISF also confiscated AK-47 rifles, ammunition and cell phones. No Iraqi or Coalition Forces were injured during the operation.
Posted by: Fred || 06/28/2007 00:00 || Comments || Link || E-Mail|| [269 views] Top|| File under: al-Qaeda in Iraq
Bombing near Shiite shrine kills 14, Turkish AlQ leader jugged
America's No. 2 diplomat in Iraq predicted progress by fall on bringing together Iraq's feuding factions as violence claimed more lives Wednesday, including 14 people killed in a late night car bombing near a Shiite shrine in the capital.

In all, at least 60 Iraqis were killed or found dead across the country, most of them in the Baghdad area, according to police reports. Also Wednesday, one American soldier was killed and four were wounded in a roadside bombing in east Baghdad, the U.S. command said.

U.S. officials have been pressing the Iraqis to enact a series of laws designed to bring together the country's warring factions, curb the violence and arrest the slide in support for the U.S. mission among the American people and Congress.

During a news conference Wednesday, the second-ranking U.S. diplomat in Iraq said he was hopeful that the Iraqis would make progress on "some" legislation by September.

That's when Gen. David Petraeus and U.S. Ambassador Ryan Crocker are to submit a report on prospects for ending the violence. The report is expected to mark a watershed in the troubled American effort to build a stable democracy in Iraq in the wake of the 2003 U.S.-led invasion that toppled Saddam Hussein.

"We're in a very significant period of political turmoil. ... But we do expect Iraqis to work through these issues," U.S. diplomat Daniel Speckhard told reporters. "My expectations are still that they'll rise to the challenge of producing some key legislation by September."

Speckhard said much work has been done in Iraq's parliament on a U.S.-backed law that would regulate the oil industry and distribute revenues among all the country's ethnic and sectarian groups.

Other "benchmark" bills would amend the constitution, allow many former members of Saddam's Baath party to get back government jobs and arrange new elections for provincial posts.

All those measures have stalled because of political divisions within the Cabinet and parliament.

In a bid to overcome those differences, an aide to Prime Minister Nouri al-Maliki said two major Shiite parties had signed a "charter of honor" to form a new, streamlined Cabinet of technocrats whose members would be appointed on merit and not sectarian affiliation.

The aide, Hassan al-Suneid, said the two major Kurdish parties would sign the pact soon. It was unclear whether the biggest Sunni party was ready to sign on too.

Despite talk of progress, violence continued Wednesday.

In the deadliest attack, at least 14 people were killed and 22 were wounded when a parked car exploded late Wednesday near a major Shiite shrine in the Kazimiyah district of northern Baghdad, police said. The victims were mostly local residents enjoying a warm summer evening.

Elsewhere, five policemen were killed in a bombing in Samarra, 60 miles north of Baghdad, police said. Four other policemen died when gunmen attacked a police station in the Bashir area about 15 miles south of Kirkuk, police Brig. Sarhat Qadir said.

In Baghdad, three rockets or mortars slammed into the fortified Green Zone, which includes major U.S. and Iraqi offices. An Iraqi security official said one round exploded near the U.S.-run hospital and another near the residence of one of al-Maliki's advisers.

There were no reports of casualties, and the official spoke on condition of anonymity because he was not authorized to release the information.

Five people died and 10 were wounded when a bomb planted under a car exploded in north Baghdad, police said. Three of the injured were police and the other victims were civilians, police said.

In the capital's Shiite neighborhood of Sadr City, at least one person was killed in an exchange of gunfire when four or five men opened fire on American military police, the U.S. command said. The officers spoke on condition of anonymity because they were not supposed to release information to media.

Associated Press Television News video showed two cars riddled with bullet holes in the windshield. Residents told AP Television that two people died in the shootout but they refused to give their names, presumably for fear of reprisal. They claimed the men were shot by American soldiers who were stuck in a traffic jam and opened fire on cars around them.

Also Wednesday, the U.S. military announced that coalition forces killed a senior al-Qaida leader and his courier, both Turks, in an operation on June 23 in northern Iraq.

Mehmet Yilmaz, also known as Khalid al-Turki, operated a cell that helped move foreign fighters into Iraq for al-Qaida operations, the military statement said. The courier was identified as Mehmet Resit Isik, also known as Khalil al-Turki.

Posted by: lotp || 06/28/2007 00:00 || Comments || Link || E-Mail|| [275 views] Top|| File under: al-Qaeda in Iraq
Israel-Palestine-Jordan
Israeli troops battle Fatah militants
Israeli troops imposed a curfew on downtown Nablus and clashed with Fatah militants as the army's activities moved Thursday from Gaza to the West Bank.
The Nablus raid was an indication that Israel will not stop fighting militants linked to President Mahmoud Abbas' Fatah movement — even though Israel is supporting Abbas in his struggle against Hamas, the Islamic group that seized control of the Gaza Strip two weeks ago.

That's odd, dontcha think? The Israelis are working closely with Abu Mazen and have released hundreds of millions of shekels and tons of weapons to Fatah, and then for NO REASON AT ALL the IDF goes into Nablus and start thumping heads?

In Nablus, five Israeli soldiers were wounded by bombs set off by Fatah militants overnight in the old, densely populated part of the city known as the casbah, where troops combed alleyways and entered houses searching for gunmen and weapons. One Fatah man was arrested, the army said.

Hmmm. Maybe there WAS a reason. Go figger.

In what has become a routine procedure, the army interrupted broadcasts on the city's radio and TV stations, and Nablus residents heard instead warnings in Arabic not to leave their homes. On Thursday morning, the streets were empty except for armored military jeeps. This week, Abbas announced that he would disarm all militants in the West Bank, even Fatah gunmen who nominally owe him allegiance — the same ones battling the Israelis in Nablus. But it was unclear how the weakened Abbas would enforce the order.

In one possible indication of its likely fate, a Fatah militant in the West Bank town of Jenin told The Associated Press that while he supported Abbas' decree, his men would not lay down their arms because they were needed to fight Israel.

The spike in violence Wednesday came after two detachments of troops pushed into Gaza and scoured areas near the Gaza-Israel border for gunmen, weapons and tunnels that could be used to attack Israeli positions, detaining several dozen Palestinians for questioning, the army said. The army said the operation was no larger in scope than other sweeps in recent months, crediting the high number of Palestinian fatalities to stiff resistance from militants.

Most of the dozens of rockets fired at Israel's southern towns in recent weeks were launched by the smaller Islamic Jihad group, which also has taken to shelling border crossings used to send humanitarian aid from Israel into Gaza.
Posted by: Seafarious || 06/28/2007 12:07 || Comments || Link || E-Mail|| [286 views] Top|| File under: Fatah
Israeli forces kill 12 in Gaza raid
Israeli forces killed 12 Palestinians, most of them gunmen, on Wednesday in their biggest raid in the Gaza Strip since Hamas took over the territory two weeks ago, medical workers and residents said. Local residents said militants fired grenades and detonated explosive devices in confrontations with Israeli infantry and armour. Israeli forces killed three gunmen near Khan Younis and four militants, three civilians – including a boy – and another in in Gaza City, medical workers and residents said, numbering the injured at more than 45. At least three of the dead belonged to Hamas.
Posted by: Fred || 06/28/2007 00:00 || Comments || Link || E-Mail|| [356 views] Top|| File under: Hamas
Pushing Hamas back
The primary objective of IDF raids in the Gaza Strip Wednesday was to push back Hamas fighters and the armed groups that joined them away from the border fence that surrounds the Strip.

In recent days, IDF Southern Command officials noticed that Hamas fighters are getting closer to the fence and border crossings and are operating there with growing intensity. Defense Minister Barak and Chief of Staff Ashkenazi, who both have bitter experience with Hizbullah's deployment on the border fence in southern Lebanon, decided to thwart a similar process in the Strip.

IDF raids on Wednesday were meant to prevent Hamas fighters from establishing themselves and digging tunnels in close proximity to Negev communities, border crossings, and IDF troops. If they were able to do that, in the near future they would have been able to infiltrate, carry out terror attacks, and abduct soldiers and civilians without the IDF having sufficient warning to thwart such acts. Therefore, the IDF is currently operating, and it will continue to do so consistently in the future, in order to create a "buffer zone" that is roughly 1,500 meters (close to a mile) deep, west of the fence. This "buffer zone" serves another purpose: Thwarting and disrupting rocket launchings from the Strip towards the western Negev.

The IDF's operational pattern on Wednesday, as well as the objectives, were formulated by the army even before Hamas' takeover of Gaza, and continued after it, but mostly in a sporadic and targeted manner. Barak's move into the Defense Ministry provided the army with the ability to plan and implement its activity in a way that integrates it into a clear strategy for curbing the long and short term threats created in the wake of Hamas' Gaza takeover.

This strategy, which is increasingly taking shape in the Defense Ministry, is meant to end or at least significantly minimize Qassam rocket attacks and prevent Hamas from growing stronger and boosting its operational capabilities in general.
Posted by: lotp || 06/28/2007 00:00 || Comments || Link || E-Mail|| [276 views] Top|| File under: Hamas
More than half of Gaza factories non-operational
Some 60 percent of Gaza factories are non-operational due to Hamas' takeover of the territory and the closure of crossings to Israel, according to a report published Wednesday by the Gisha Center for the Legal Protection of Freedom of Movement for Palestinians. The report stated that recent events have resulted in a total economic embargo of Gaza.

Most of the factories are non-operational, largely because of a shortage of raw materials. Prices of these materials have already gone up 15 to 50 percent.

The report claimed that, despite the recent transfer of food and other supplies by the IDF, "Israeli policy is destroying the business sector, creating a new need for food rations, increasing the dependence of the Gazan economy on Iranian funds and raising the Gazan population's need for Hamas welfare."

No mention of the Hamas takeover, I note.

Was there ever a time Gaza wasn't dependent on funds from elsewhere?

The Gaza Strip contains 3,900 plants for manufacturing food, building supplies, paper, wood products, steel, plastic, rubber and small artistic products. According to Gisha, most of the factories are non-operational, largely because of a shortage of raw materials. Prices of these materials have already gone up 15 to 50 percent, said financial sources in Gaza. They estimated that all production would be halted within a week. Gisha reported that ten percent of Gazan factory workers – 30,000 out of 300,000 - have already been laid off or dismissed.

Amar Hamad, deputy director-general of the Palestinian manufacturer's association, told Ynet, "Israeli decisions are ruining the Palestinian economy. Border closures… and inability to import raw materials are paralyzing Palestinian industry." Hamad also blamed the prohibition on collaboration between Palestinian and Israeli banks. "We can't cash Israeli checks in Palestinian banks. All these issues are interdependent. Israel is punishing the people, not the Hamas government," he said. "We, the private sector, are paying the price. We hope Israel won't punish all of us. It needs to understand that we have basic needs. Many people have lost their livelihood due to these closures," he added.

To quote Billy Joel:
Well we're living here in Allentown
And they're closing all the factories down
Out in Bethlehem they're killing time
Filling out forms
Standing in line...
And we're living here in Allen's town
Posted by: lotp || 06/28/2007 00:00 || Comments || Link || E-Mail|| [281 views] Top|| File under: Hamas
Southeast Asia
Terrorists kill two more in southern Thailand
Police found two male teenagers in Yala on Thursday believed to have been killed by terrorists insurgents. The killings occurred almost at the same time the head of the Muslim World League was appealing to all southern Muslims to reject the use of violence.

The two Muslim men, aging 16 and 20, were found dead next to their motorcycle in Yaha district. Both were shot in the heads.

In Pattani, insurgents blasted a unit of five soldiers who were patrolling on Thursday, wounding two critically. They were reportedly wounded by shrapnel, and were rushed to Yarang district hospital.
Posted by: ryuge || 06/28/2007 07:52 || Comments || Link || E-Mail|| [266 views] Top|| File under: Thai Insurgency
3 killed, 17 injured in southern Thai bomb attack
A roadside bomb killed three people and wounded 17 in Thailand's Muslim south as they were buying food on Wednesday, police said. The remote-controlled 5-kg bomb hidden in the basket of a motorcycle exploded near food stalls in the city of Yala, capital of one of three southern provinces where more than 2 100 people have been killed in a three-year-old separatist insurgency, police said. Five of the wounded were hurt seriously, they said.
Posted by: ryuge || 06/28/2007 07:51 || Comments || Link || E-Mail|| [277 views] Top|| File under: Thai Insurgency
KL frees 4 Islamic terror suspects held without trial
Malaysia's government has released four suspected Islamic militants jailed without trial for more than five years, but authorities are still restricting their movements, activists said Saturday.

The four men were arrested in January and February 2002 under the Internal Security Act, or ISA - which allows indefinite detention without trial - during a crackdown on the al-Qaida-linked Southeast Asian terror network Jemaah Islamiyah and its Malaysian affiliate, Kumpulan Militan Malaysia.

The four were released June 15 from the Kamunting prison camp in northern Malaysia, and informed of conditions restricting their movement in the districts where they live, said a statementfrom the Abolish ISA Movement, a Malaysian human rights group.

Internal Security Ministry officials could not be immediately be contacted for comment Saturday. The government usually does not always publicly announce the release of people held under the ISA.

The Abolish ISA Movement identified the four men as Ahmad Yani Ismail, Mohamad Sha Sarijan, Roshelmy Mohamad Sharif and Abdullah Mohamed Noor - all accused by authorities of being Jemaah Islamiyah members.

No reason was given for the release, but security officials have said in previous cases that suspects were freed after they repented following intensive rehabilitation.

It was Malaysia's first release of alleged militants since October 2006.

More than 200 suspected members of Jemaah Islamiyah and Kumpulan Militan Malaysia have been arrested under the ISA, mostly between 2001 and 2003.

Activists estimate that up to 70 of them remain held without trial in Kamunting.

International and Malaysian human rights groups say the ISA has tarnished Malaysia's rights record. Government officials insist it is necessary to protect national security and ensure stability.

Jemaah Islamiyah, which officials say wants to create an Islamic state across much of Southeast Asia, has been blamed for the 2002 bombings on Indonesia's resort island of Bali, attacksin 2003 and 2004 on the J.W. Marriott Hotel and Australian Embassy in Jakarta, and triple suicide bombings in 2005 on restaurants in Bali.
Posted by: Fred || 06/28/2007 00:00 || Comments || Link || E-Mail|| [321 views] Top|| File under: Jemaah Islamiyah
Five terror suspects heading to Jakarta
(JP): Terror suspects arrived at Halim Perdanakusuma airport in Jakarta Friday afternoon after they were flown from Yogyakarta with an aircraft owned by the National Police Headquarters. A number of vehicles had been prepared for them before the plane landed at the airport on 3.30 p.m,, Elshinta news radio reported. The four suspects -- not five as stated by a police officer in Yogyakarta -- were transported with two vehicles to the Mobile Brigade Corps headquarters in Depok, west Java. The four are parts of those, who were arrested by the police officers in Yogyakarta and Central Jakarta.
Posted by: Fred || 06/28/2007 00:00 || Comments || Link || E-Mail|| [272 views] Top|| File under: Jemaah Islamiyah
Bomb explodes in Central Java
(Antara): A bomb exploded on a bank of the Bengawan Solo river in Cepu subdistrict, Blora regency, Central Java, at 2.15 p.m. Wednesday, injuring one person. There was no detail report about the type of the bomb, but it was reported that the explosion occurred near residential areas, damaging glasses of windows of several houses.

Riatun, a local resident whose house is located about one kilometer from the explosion site, said the blast was just like a thunderclap.

Mariono, a local resident who was fishing in the river, was injured and taken to Cepu Hospital for intensive medical treatment, according to Jatmiko, a resident of Cepu. The explosion created a large hole with a diameter of 3 meters and a depth of 2 meters. Police are still investigating the incident.
Posted by: Fred || 06/28/2007 00:00 || Comments || Link || E-Mail|| [269 views] Top|| File under: Jemaah Islamiyah
Syria-Lebanon-Iran
Debka: IRG Sends Suicide Units Into S Iran/S Iraq
Early this week, Tehran deployed in southern Iraq and southern Iran contingents of Revolutionary Guards Corps of suicide fighters in anticipation of an American attack on Iranian soil.

Those units were posted to fight off a possible US Marines landing in southern Iran. Tehran believes the American force will be assigned with destroying RG bases and infrastructure in the south and sabotaging the oil wells and installations of Iranian province of Khuzestan.

The RG fighters were dropped by helicopter in southern Iraq on June 24 and 25. Their task will be to launch suicide attacks on US and British bases and command posts in the region the moment Iran comes under American attack.

Also in anticipation of a showdown, Tehran announced Tuesday at only two hours notice the rationing of gas for Iran's private motorists to 100 liters per month. Protesters started torching gas stations Wednesday.

For lack of refining capacity, the oil-rich country imports 40% of its gasoline needs and oil products. Tehran sharply reined in private consumption to free up reserves for the armed forces in case of war and keep power stations and water supplies running in an emergency.

DEBKAfile's military sources report that these two steps in three days attest to the certainty of Iran's government and military that a military confrontation with the US is around the corner.

The British Sun newspaper first disclosed the Iranian troop thrust into southern Iraq Monday, June 25, reporting: "It is an extremely alarming development and raises the stakes considerably. In effect, it means we are in a full war with Iran – but nobody has officially declared it."

DEBKAfile's military experts add: In effect, the Iranian military incursion of Iraq is the fourth military invasion of foreign territory underway in the Middle East at this very moment. None are officially admitted.

1. The Turkish army is fighting Kurdish PKK rebels in Iraqi Kurdistan on the other side of their border. Almost daily, Turkish units backed by tanks, fighter planes and helicopters cross into northern Iraq and battle with the rebels. Washington, Ankara, Baghdad and Irbil blandly ignore this ongoing war.

2. In the second week of the six-week long confrontation between the Lebanese army and the pro-Damascus radical Palestinian Fatah al-Islam near Tripoli, the Syrian army and security service began pushing into the embattled camp reinforcements of hundreds Palestinian fighters, members of groups under their control. These fighters, an estimated 1,600-strong, have since fanned out in clusters in northern Lebanon, the Beqaa Valley, the mountains north of Tripoli and south of Beirut. The Syrian army keeps them well supplied with ammunition, food and fuel.

3. Israeli tank and armored infantry forces conduct ongoing counter-terror operations against Hamas, Jihad Islami and allied Palestinian terrorist groups in southern and northern Gaza. Since the Palestinian Islamist Hamas takeover of Gaza last week, Israeli tanks supported by helicopter and pilot-less aircraft are engaged in ongoing firefights with Palestinian anti-tank units.
Posted by: Anonymoose || 06/28/2007 11:20 || Comments || Link || E-Mail|| [351 views] Top|| File under: IRGC
Lebanon: Army Kills Six Militants in North Lebanon
The usual suspects: Saudis, Syrians, Iraqis


Lebanese troops on Thursday killed six Fatah al-Islam militants during clashes in the wilds near the town of Qalamoun in northern Lebanon, military sources said. They said a number of soldiers were also slightly wounded in the army operation that began at daybreak Thursday, after an army raid, acting on a tip-off that Fatah al-Islam militants were using the mountainous area as a hide-out.

Troops, backed by helicopters, pursued the fighters who had taken refuge in Qalamoun's forests and caves. A military official said the militants were eliminated in the operation, but the army was still combing the area. "The operation has not ended yet because the army is still cleaning the area of booby traps and checking to see whether the (slain) gunmen's bodies were rigged with bombs," the official told The Associated Press.

Hospital officials in Qalamoun also said six militants were killed in the clash -- three Saudis, two Lebanese and a sixth man whose nationality was not immediately known. But a security official in Beirut identified the slain fighters as three Saudis, two Syrians and an Iraqi. There was no immediate explanation for the discrepancy.

Talal Dankar, Qalamoun's mayor, said life in the town was not affected because the fighting raged in remote mountainous areas. "We first heard the din of gunfire before fighting intensified. We saw the army bringing in reinforcements to the mountainous area above Qalamoun," Dankar told LBCI TV. "The army has eliminated the gunmen."

The mountainous site was near where Fatah al-Islam militants mounted a deadly ambush on the army at the outbreak of the violence last month.
Posted by: mrp || 06/28/2007 08:06 || Comments || Link || E-Mail|| [417 views] Top|| File under: Fatah al-Islam
Lebanese DM: 300 Islamist militants killed or wounded
The funerals of 16 militants killed in Nahr el-Bared were delayed because the Governments in the Middle East region want to inspect the bodies before burial to determine their nationalities. Many of the terrorists killed in Lebanon are neither Palestinian nor Lebanese, but a mix of Islamists from as far as Bangladesh in the East to Morocco in the west. Some 300 Islamic militants have been killed or wounded in the month-long battle with Lebanese troops in a Palestinian refugee camp, leaving only a few dozen fighters still hiding in the besieged camp, Defense Minister Elias Murr said Tuesday.

In an interview with the Dubai-based Al-Arabiya television, Murr said the Lebanese army has cornered the remaining members of the al-Qaeda-inspired Fatah Islam group in a small section of the Nahr el-Bared camp, located near the northern port city of Tripoli.

The military now controls 80 percent of the camp, the minister said. The army has captured about 40 militants of different nationalities, including those suspected of links to al-Qaeda, Murr said. He said the group's leader, Shaker al-Absi, who has not been seen since fighting broke out May 20, was now taking residents as "human shields," though he gave no other details.

The fighting in Nahr el-Bared has been Lebanon's worst internal violence since the 1975-1990 civil war, and is believed to have claimed the lives of at least 60 militants and more than 20 civilians. It came amid a fierce power struggle between Lebanon's Western-backed government and the opposition led by the militant Hezbollah group.

Last week, Murr declared victory over Fatah al-Islam, but heavy machine gun fire and bursts of artillery shells continue to reverberate across the camp, including on Tuesday, sending plumes of black and white smoke into the air. The state-run National News Agency said the army unleashed artillery barrages to silence the militants' gunfire. At least two shells fired by Fatah Islam gunmen landed in villages near the camp, causing damage to a house but no casualties, it said. "The army has accomplished its military mission with regard to destroying and occupying all Fatah Islam positions in the Nahr el-Bared camp," Murr maintained Tuesday. When fighting broke out, there were more than 350 Fatah Islam fighters in the camp. Murr said the "remaining number now is between 50 to 60."

He said 84 soldiers have been killed and more than 150 soldiers have been wounded. In recent days, the army said it destroyed several buildings that housed Fatah Islam's positions on the camp's fringes in what has become known as the "new camp."

But parts of the "old camp" – the densely populated neighborhoods with narrow, winding streets where most of the Palestinian refugees lived – appear to remain outside the military's control. Murr said the army was tightening the noose around the remaining militants hiding in the "old camp" to force them to surrender.

He said the siege would continue until the militants surrender or are eliminated. "The army will not back down on its mission before these criminals are apprehended. This is a final and irreversible decision."

Earlier Tuesday, Murr met with FBI Director Robert Mueller, who reaffirmed U.S. support for Lebanon. A U.S. Embassy statement said Mueller's meetings in Beirut focused on law enforcement cooperation and "highlighted the willingness of the FBI to ... help Lebanon strengthen its ability to fight crime and terrorism by providing training and equipment."
Posted by: Fred || 06/28/2007 00:00 || Comments || Link || E-Mail|| [370 views] Top|| File under: Fatah al-Islam
Lebanon sets up a safe haven for trapped camp civilians
A Palestinian camp official says a safe haven has been set up inside a bombed-out refugee camp in Lebanon for civilians trapped by almost 40 days of fighting between the Lebanese Army and Islamist militants. Sporadic gunfire erupted around the Nahr al-Bared camp in northern Lebanon on Wednesday but there were no major Army bombardments of positions of the Fatah al-Islam militia. Fewer than 1,000 civilians are believed to still be inside the camp, which housed about 31,000 refugees before the deadly stand-off erupted on May 20, the deadliest internal feuding since the civil war.
Posted by: Fred || 06/28/2007 00:00 || Comments || Link || E-Mail|| [269 views] Top|| File under: Fatah al-Islam
Car used in UNIFIL attack entered Lebanon thru Tripoli
Investigators of the attack on the Spanish army UNIFIL contingent have disclosed that the Renault Rapide car used in the bomb attack entered Lebanon in 2004 thru the Tripoli port. Investigators also revealed that there has been some tampering with the engine identification number of the car . Its owner s a Lebanese , but his name was not revealed Investigators also found out that the bomb used in the attack contained a combustible Aluminum powder. The weight of the bomb is 30 KG ( 66 lbs). No one has claimed any responsibility for the attack, but the authorities have pointed fingers at Fatah al Islam , which is based in Nahr el Bared refugee camp near Tripoli

Lebanese Defense Minister Elias Murr has disclosed today that the ministry has been aware of the possibility of an attack on the UNIFIL , by an al- Qaeda inspired group since about 2 months and this information was shared with UNIFIL. But who is behind the group and how they entered Lebanon is still unknown to us .
Posted by: Fred || 06/28/2007 00:00 || Comments || Link || E-Mail|| [282 views] Top|| File under: Fatah al-Islam
Who's in the News
37
[untagged]
13
[untagged]
6
Fatah al-Islam
5
Global Jihad
5
Iraqi Insurgency
4
Islamic Courts
4
al-Qaeda in Iraq
3
Jemaah Islamiyah
3
Hamas
2
Thai Insurgency
2
Jamaat-e-Islami
1
IRGC
1
Govt of Iran
1
Hizbul Mujaheddin
1
Iraqi Baath Party
1
Fatah
1
ISI
1
Taliban
Bookmark
E-Mail Me
The Classics
The O Club
Rantburg Store
The Bloids
The Never-ending Story
Thugburg
Gulf War I
The Way We Were
Bio
Merry-Go-Blog
Hair Through the Ages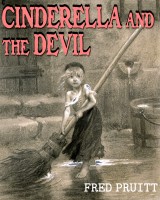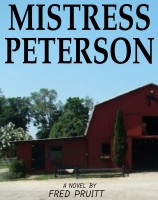 On Sale now!


A multi-volume chronology and reference guide set detailing three years of the Mexican Drug War between 2010 and 2012.

Rantburg.com and borderlandbeat.com correspondent and author Chris Covert presents his first non-fiction work detailing the drug and gang related violence in Mexico.

Chris gives us Mexican press dispatches of drug and gang war violence over three years, presented in a multi volume set intended to chronicle the death, violence and mayhem which has dominated Mexico for six years.
Click here for more information


Meet the Mods
In no particular order...


Steve White
Seafarious
Pappy
lotp
Scooter McGruder
john frum
tu3031
badanov
sherry
ryuge
GolfBravoUSMC
Bright Pebbles
trailing wife
Gloria
Fred
Besoeker
Glenmore
Frank G
3dc
Skidmark
Alaska Paul



Better than the average link...



Rantburg was assembled from recycled algorithms in the United States of America. No trees were destroyed in the production of this weblog. We did hurt some, though. Sorry.
3.235.22.104