Afghanistan
Taliban Admits Defeat (sort of)
The Americans infiltrated their high command, which led to the death or capture of several senior Taliban officials. There have also been some prominent defections recently.

The Taliban has admitted defeat, in their own unique way. In recent media interviews, Taliban spokesmen announced a shift in emphasis to suicide bombings. The Taliban also admitted that the Americans had infiltrated their high command, which led to the death or capture of several senior Taliban officials, and the capture of many lower ranking ones as well. There have also been some prominent defections recently, which the Taliban spokesmen did not want to talk about.

The Taliban has never been a terrorist organization. They began as a paramilitary operation fifteen years ago, when they were recruited from refugee camps in Pakistan. There, Afghans in religious schools were armed by Pakistani intelligence officers, and persuaded to go back to Afghanistan to end the civil war raging there and establish a religious dictatorship.

The Taliban began as a paramilitary operation 15 years ago when they were recruited from refugee camps in Pakistan.

Once they achieved power they quickly demonstrated that they did not have a clue when it came to running a country.

No terrorism, just brute force by a bunch of gun toting young guys on a mission from God. Once they achieved power, the Taliban quickly demonstrated that they did not have a clue when it came to running a country. They did give al Qaeda, recently run out of Sudan, a refuge. By the late 1990s, they were using a brigade of al Qaeda gunmen as enforcers, to keep increasingly unhappy Afghan tribes in check. Then came September 11, 2001, and it was all over in two months. A few hundred American Special Forces and CIA operatives provided advice, encouragement and smart bombs to help the Afghans drive the Taliban out of power. Fleeing back to Pakistan, the Taliban spent five years rebuilding and soliciting funds from wealthy Islamic conservative Arabs and Pakistanis. Afghan drug gangs also became sponsors, as these guys had got their start when the Taliban were in power. Back then, if you paid the Taliban a "tax" you could produce and ship opium and heroin in Afghanistan. The new Afghan government has been hostile to that arrangement, but the Taliban are eager to restore the good old days.

Terrorism is a step back for the Taliban, and an admission that they have failed, in the last two years, in their effort to march into Afghanistan and take over. Suicide bombing is suicidal in more ways than one. Most of the victims, so far, have been Afghans, and this has turned many likeminded (Islamic conservative) Afghans against the Taliban. But at this point, the Taliban have no choice. They must either step back, or step aside. By choosing to proceed with a terror campaign, they are also selecting extinction.


Posted by: lotp || 06/26/2007 07:33 || Comments || Link || E-Mail|| [6473 views] Top|| File under:
Taliban try to turn 6-year old boy into a suicide bomb
Associated Press


FORWARD OPERATING BASE THUNDER, Afghanistan - The story of a 6-year-old Afghan boy who says he thwarted an effort by Taliban militants to trick him into being a suicide bomber provoked tears and anger at a meeting of tribal leaders.

The account from Juma Gul, a dirt-caked child who collects scrap metal for money, left American soldiers dumbfounded that a youngster could be sent on such a mission. Afghan troops crowded around the boy to call him a hero.

Though the Taliban dismissed the story as propaganda, at a time when U.S. and NATO forces are under increasing criticism over civilian casualties,

[*]

both Afghan tribal elders and U.S. military officers said they were convinced by his dramatic account.

Juma said that sometime last month Taliban fighters forced him to wear a vest they said would spray out flowers when he touched a button. He said they told him that when he saw American soldiers, "throw your body at them."

The militants cornered Juma in a Taliban-controlled district in southern Afghanistan's Ghazni province. Their target was an impoverished youngster being raised by an older sister — but also one who proved too street-smart for their plan.

"When they first put the vest on my body I didn't know what to think, but then I felt the bomb," Juma told The Associated Press as he ate lamb and rice after being introduced to the elders at this joint U.S.-Afghan base in Ghazni. "After I figured out it was a bomb, I went to the Afghan soldiers for help."

*-One imagines the AP editors really struggling here. "What do we do? We can't spin this so it looks good."
"But we have to spin it somehow. We can't let the Taliban look bad."
"Hey, I know, let's throw in a gratuitous, off-topic reference to civillian casualties. It'll distract people."
"Sets up a moral equivalance between the Taliban and the Jew-loving neoKKKon BushCo collaborationist swine. I like it."
"Somehow, I feel dirty doing this."
"Buck up, man, it's for The Cause."
Posted by: Mike || 06/26/2007 06:44 || Comments || Link || E-Mail|| [6466 views] Top|| File under: Taliban
Sixteen dead in latest Afghan clashes
Afghan and NATO forces on Monday killed 13 Taliban militants in a battle in southern Afghanistan while Afghan security forces retook the troubled Ghorak district that was captured by Taliban militants almost a week ago.

Taliban fighters attacked a police post in Zehri district of Kandahar province early on Sunday, killing three policemen and leaving two others wounded, Sayed Aqa Saqib told AFP. A gunfight erupted and 13 Taliban were killed. The Taliban have overrun several under-policed district centres in the south and west but have usually been pushed out after a few days.

Meanwhile, the Taliban are expected to free 18 mine-clearing experts they seized over the weekend, an official for the Mine-Detection Dog Centre said. Taliban fighters have executed a number of Afghans and several foreigners they have accused of spying or working for the US-led foreign forces since their overthrow in 2001.
Posted by: Fred || 06/26/2007 00:00 || Comments || Link || E-Mail|| [6459 views] Top|| File under: Taliban
Bangladesh
Jhenidah BNP leader killed in bomb attack
Jhenidah sadar upazila BNP secretary Abu Bakar Siddiq was killed in a bomb attack in front of his home in the town last night. The right hand of Siddiq, 35, was blown away in the blast at about 8:00 pm. He died on way to hospital, police said. Witnesses said Siddiq was standing in front of his home at Beparipara when three or four unknown assailants hurled a bomb at him. Police rushed to the spot and talked to the neighbours to find clues to the murder. None was arrested.
Posted by: Fred || 06/26/2007 00:00 || Comments || Link || E-Mail|| [6460 views] Top|| File under:
India-Pakistan
Militant killed in failed bid to kidnap British school principal in Pakistan
A masked suspected Taliban militant was killed while trying to kidnap a local school principal of British-origin in Pakistani tribal town of Bannu, said police on Monday.

Four masked armed gunmen broke into the house of Steve Cohen, principal of Muslim Public School, on Sunday after mid-night in Sikander Khel area, about 6 kilometers from Bannu tribal town, local senior police officer Sanaullah told KUNA by telephone. While they were dragging Steve to their Jeep, his two bodyguards opened fire on them, said Sanaullah. He said there was exchange of fire that killed one militant on the spot while three others managed to escape.

Steve Cohen is a British national and has been residing in the area for fifteen years. The identity of kidnappers could not be immediately ascertained but police imputed the bid to local Taliban militants who two months back tried to kidnap school children and had been forcing schools to make personal struggle Jihadi education compulsory.
Posted by: Seafarious || 06/26/2007 00:00 || Comments || Link || E-Mail|| [6461 views] Top|| File under: Taliban
Iraq
Pat Dollard about Yesterday's Hotel Bombing Bad for AQ
This is along the lines of the message we got today, from Dave Kilcullen at SWJ.



Now there's no doubt that yesterday's heinous assasination of four U.S.-allied Sunni sheiks was a bit of a loss to our side. However, we certainly did not lose our alliance with those tribes. The sheiks who will take their place will not only remain in the fight against Al Qaeda, but will now be even further motivated to crush them. Fresh, fierce blood vendettas are like that. Most importantly, these assasinations represented not only yet another dramatic setback for Al Qaeda's ambitions in Iraq, but for its very survival.

Al Qaeda cannot survive in Iraq as a stand-alone entity detached from the population. They need the complicity of the population to survive and function. Wherever they are, the population will know. I've done my time on the streets of Iraq, and I understand how Iraqi neighborhoods work. There are no secrets. Now keep in mind that if the population does not want Al Qaeda amongst them, the population will destroy them. They have the means to do it, relatively easily. We've been watching this very scenario play out over the last few months.

The Shiites and Kurds will essentially have nothing to do with Al Qaeda. Not only do the Shiites have the obvious religious differences with them, but the Shiites have developed their own social/military/political power structures under leaders like Moqtada Al Sadr, and these men are not about to undercut their own power by fostering the growth of Al Qaeda's alternative government, The Islamic State of Iraq. So this leaves Al Qaeda with only one option for survival: good relations with a receptive Sunni population. Murdering four Sunni sheiks is not the best way to achieve that. In fact, it's not only a perfect example of how not to achieve that, but of how to assure their own destruction. This bombing was an incredibly stupid act which betrays Al Qaeda's desperate, flailing helplesness. The Sunnis will now only further hate them.

Unable to restore alliances with the Sunni tribes they need for survival, Al Qaeda decided to lash out in revenge. It may make them feel good for a minute, and it may make some vague street-rep statement, but it only galvanizes those who will destroy them. By ratcheting up the war with their former and potentially future hosts, they have merely hastened their own demise. No friends = no Al Qaeda.

The writing has been on the wall for Al Qaeda and they've seen it. They will never restore relations with the Sunnis of Iraq, because Al Qaeda demands that the territories in which they function submit to their governance. They call their government the Islamic State of Iraq. It is Sharia, it is brutal, it is medieval, it is murderous. The Sunnis got a two year taste of it, and overthrew it. They are not going back.

It is an historical maxim that whenever an empire faces its final days, it grows ever more violent - - desperate to preserve itself. From the recent terrorist horrors that have besieged Baghdad - bombed bridges, bombed shrines, murdered sheiks - we are watching Al Qaeda play this maxim out.

Al Qaeda survives at this point because some Sunni neighborhoods around Baghdad still give them the cover and support they need. We are currently putting these neighborhoods under seige. The Islamic State of Iraq is finished.

The benefits of a stabilized, democratic Iraq, with whom we have good relations, are incalculable. It will be our first line of defense, the West's primary bulwark against the rising tide of global Islamic Fascist Imperialism. Should we really give it up just so that Hillary Clinton can get elected President?
Posted by: Sherry || 06/26/2007 17:25 || Comments || Link || E-Mail|| [6459 views] Top|| File under:
Ar Ramadi - Some Good News
With a quick smack from my right hand the magazine slides into place, my left hand pulls the upper receiver of my pistol back and letting it slide forward it goes home with a click driving the first round of the clip into the chamber, 15 left in the clip, locked and loaded. With the command of "Condition One" all weapons loaded the three other Marines and myself all climb back in the HUMMER. I feel the sweat dripping down my back and down my ribs as the flack jacket I am wearing hugs my upper torso, with my helmet and goggles strapped on the sweat just keeps coming, partly from my heightened heart rate and the increasing heat at only 10:00AM. I am riding with the Marines of 2nd Battalion 5th Marines through the streets of Ar Ramadi. These mean streets have for the past couple of years been a hard and brutal fight for Marine Battalions rotating through here with heavy insurgent activity and lots of fighting. As we move down the streets my eyes are wide and scanning everything, my heart racing looking at everything with a critical eye, any car, the people, the road and everything in my view, all with my right hand resting on my pistol. We are outside the wire and traveling through the city, if nothing else I will be over cautious. I am keenly aware that I am not in Southern Maryland anymore.

We arrive at one of the numerous Combat Outposts (COPS) in the city, this is where the Marines live among the locals and work patrols with the Iraqi police and Army slowly restoring peace and security to this former wild west town. I spend the day out in the city at the COPS and talk with several Marines on the changes that have taken place in Ramadi. It was a great week of getting out to the tip of the spear of this war with the men of 2/5. Today under the command of 2/5 and with added Marines from the "surge" effort Ramadi is a different place. I visited the COPS within the city and saw first hand the changes taking place. The reasons, Good old Marine Corps perseverance, the effects of the "Anbar Awakening" combined with outstanding leadership have paid huge dividends in this city. Attacks are on the decline, in direct fire on the base has been reduced considerably and 2/5 has done an amazing job in working with the local Iraqi Police and Army here, assisting them to take control of their city. The Marines living in the COPS here are out among the locals getting to know the neighborhoods and the people who inhabit them. This has also forced the enemy to rethink their strategy and has them losing ground.

There is a much different story to tell out here in the Al Anbar province than in Baghdad. We are winning out here but news of the gains and successes here never seem to make the 6:00 news. I was told by a Colonel awhile back " I worry that we are close to winning this war but will the American people have the patience to let us?". This western part of Iraq is at a tipping point, but will we have the time?

Even with all the good news I will add never let your guard down, after being back inside the wire of camp Ramadi I stepped outside of the vehicle to a loud earth shattering explosion that caused everyone to pause and look around as if we were receiving incoming. I later found out it was a suicide vehicle attack right outside the wire. Lesson learned, never let your guard down this is still a very dangerous place.

I also hit the Marines of 5th ANGLICO and had a good day with them, perfect timing as they had just come off a long mission and had some great stories to tell. When the topic of Ramadi came up we discussed the same issues I had with 2/5 and the turn around that is taking place here and all seemed to be in agreement. Tribal engagement, The surge, AQI overplaying their hand and the local Iraqi's seeing a better way to live have made for success in this city.

The attached pictures for this post show my view traveling down the streets of Ramadi from my seat in the HUMMER. The other is of a group of Marines preparing to do a foot patrol out in the neighborhoods from one of the COPS.

Of note also I have linked my office and can mate (Room mate) Capt Tony Licari's blog now to my page, when you get a chance check out his thoughts and opinions under blogs of interest.

Semper Fi Mike



Posted by Mike Sears at Saturday, June 23, 2007
Posted by: GolfBravoUSMC || 06/26/2007 11:39 || Comments || Link || E-Mail|| [6462 views] Top|| File under:
Al-Qaeda emir of West Mosul killed during Coalition operations
Coalition forces killed a known terrorist leader in Mosul during a raid Monday, further depleting a terrorist network already strained by Coalition operations. Khalid Sultan Khulayf Shakir al-Badrani, also known as Abu Abdullah, was the al-Qaeda in Iraq emir of western Mosul. He had a direct hand in numerous terrorist activities in the area, including kidnappings, suicide bombings and attacks on Coalition Forces. In 2005, he facilitated the movement of weapons and foreign fighters into Mosul for al-Qaeda in Iraq operations.

Coalition Forces targeted Sultan during a raid on a house in Mosul. As the ground force entered the building, two men attempted to flee the scene. The ground force caught them on the roof of the building, where one man identified as al-Badrani drew a pistol. Coalition Forces, reacting appropriately to the hostile threat, shot him to shreds engaged al-Badrani, killing him. The other suspect on the roof was detained.

Coalition Forces have killed or detained nine terrorist leaders in Mosul since May 29, including Kamal Jalil Bakr Uthman, the al-Qaeda in Iraq military emir of Mosul, and Aman Ahmad Taha Khazam al-Juhayshi, the emir of Ansar al-Sunna in Mosul. Al-Juhayshi had returned to Iraq after fleeing in 2005 to avoid capture by Coalition Forces, and distributed jihadist media, recruited for Ansar al-Sunna and organized attacks against the Iraqi Police, Iraqi Army, Coalition Forces and Iraqi citizens. His assistant, Mahmud Jasim Muhammad Salih, was captured June 5 in Mosul.

Izz Al Din, also known as Abu Ahmad, was killed by Coalition Forces Jun 15 in Mosul. He was the head of five terrorist cells in Mosul and was responsible for directing attacks against Iraqi and Coalition Forces.

On June 10, Coalition Forces captured Luay Rakan Aziz Mahmud, an alleged recruiting emir for the Ansar al-Sunna network in Mosul. An early morning raid by Coalition Forces May 30 netted Waad Yunis Bakr Shaykhu, a key al-Qaeda in Iraq member in Mosul responsible for coordinating attacks on Iraqi and Coalition Forces. Salim Jasim Husayn Nasir, suspected of heading and staffing an al-Qaeda in Iraq terrorist cell in Mosul, was captured June 3 by Coalition Forces in Mosul.

Based on information from a previous successful operation in Anbar province, Coalition Forces targeted and captured Rafi Khudir Muhammad Mustafa June 4. Mustafa is a suspected senior terrorist leader in Mosul connected to the al-Qaeda in Iraq network, and allegedly makes decisions on enforcing religious punishments. "The leaders of the terrorist networks in Mosul, as well as their facilitators and operational cell leaders, have been significantly disrupted due to the deliberate and decisive attacks by Coalition Forces," said Lt. Col. Christopher Garver, MNF-I spokesperson.

This article starring:
ABU ABDULLAH
al-Qaeda in Iraq
ABU AHMED
al-Qaeda in Iraq
AMAN AHMED TAHA KHAZAM AL JUHAISHI
Ansar al-Sunna
IZZ AL DIN
al-Qaeda in Iraq
KAMAL JALIL BAKR UTHMAN
al-Qaeda in Iraq
KHALID SULTAN KHULAIF SHAKIR AL BADRANI
al-Qaeda in Iraq
Lt. Col. Christopher Garver, MNF-I spokesperson
LUAI RAKAN AZIZ MAHMUD
Ansar al-Sunna
MAHMUD JASIM MUHAMAD SALIH
Ansar al-Sunna
RAFI KHUDIR MUHAMAD MUSTAFA
al-Qaeda in Iraq
SALIM JASIM HUSEIN NASIR
al-Qaeda in Iraq
WAAD YUNIS BAKR SHEIKHU
al-Qaeda in Iraq
Ansar al-Sunna
Posted by: Fred || 06/26/2007 00:00 || Comments || Link || E-Mail|| [6458 views] Top|| File under: al-Qaeda in Iraq
Four Secret Cell terrorists killed by Coalition Forces in Sadr City
Coalition Forces killed four Secret Cell terrorists during pre-dawn operations on Monday in Sadr City as part of an effort to deny Iranian influence in Iraq. While approaching the targeted area, ground forces came under heavy small arms fire from terrorists on the objective. Coalition Forces took appropriate self-defense measures in response to the threat and called for close air support. The air strike suppressed the enemy fire allowing the ground force to continue its mission.

As Coalition Forces moved towards the objective, the ground force received small arms fire from terrorists using a car for cover. Coalition Forces destroyed the automobile with a main gun round fired from a U.S. main battle tank. Four terrorists were killed during the operation. "Coalition troops continue to target the secret cell network terrorists who bring EFPs and other aid into Iraq," said Lt. Col. Christopher Garver, MNF-I spokesperson. "We remain committed to dismantling the bombing network in Baghdad and throughout the country."
Posted by: Fred || 06/26/2007 00:00 || Comments || Link || E-Mail|| [6459 views] Top|| File under: Mahdi Army
43 suspected terrorists detained
Coalition Forces detained 43 suspected terrorists during operations Monday targeting al-Qaeda leaders and operatives in central Iraq. Coalition Forces detained 15 suspected terrorists during two coordinated operations just north of Baghdad targeting associates of an al-Qaeda in Iraq senior leader. The suspects are allegedly members of the Baghdad vehicle-borne improvised explosive device network, and two of the detainees are believed to be bodyguards for the senior leader.

Northwest of the capital city, Coalition Forces raided three buildings associated with another al-Qaeda in Iraq senior leader tied to the Baghdad VBIED network. The ground force detained 13 suspected terrorists for their alleged association with the network.

Based on information gained from successful operations June 13 and 16, Coalition Forces targeted the al-Qaeda in Iraq senior leadership east of Fallujah. During raids on several buildings in the area, the ground force detained 13 suspected terrorists for their alleged ties to the senior leaders.

Coalition Forces captured a suspected terrorist east of Fallujah who allegedly facilitates the movement of foreign fighters for al-Qaeda in Iraq. One other suspected terrorist was detained in the operation. "Our continuous operations targeting al-Qaeda in Iraq and its senior leaders weaken their ability to strike from sanctuaries," said Lt. Col. Christopher Garver, MNF-I spokesperson. "These operations are crucial to reducing the levels of violence in Baghdad and the rest of Iraq."

Posted by: Fred || 06/26/2007 00:00 || Comments || Link || E-Mail|| [6464 views] Top|| File under: al-Qaeda in Iraq
Insurgents suspected of killing Coalition Forces captured
Multi-National Division – Baghdad Soldiers captured three suspected insurgents, believed to be responsible for multiple improvised explosive device attacks, during an air assault mission northwest of Taji June 25. Soldiers from the 1st "Ironhorse" Brigade Combat Team, 1st Cavalry Division conducted the air assault operation into a rural area west of Shammar Jarba, Iraqi, northwest of Taji, capturing the three suspected insurgents and recovering three assault rifles and a shotgun.

In an effort to bring swift justice to insurgents responsible for emplacing a deep-buried IED which killed four MND-B Soldiers and their interpreter June 23, Soldiers from Battery C, 1st Battalion, 37th Field Artillery Regiment targeted the suspected insurgent cell using intelligence sources. One of the captured insurgents is alleged to have provided the IED used in the June 23 attack. "We want to make the message clear to the insurgents," said Lt. Col. Peter Andrysiak, deputy commander for the Ironhorse Brigade, "attacks against Coalition Forces will not be tolerated, and you will be caught and brought to swift justice."
Posted by: Fred || 06/26/2007 00:00 || Comments || Link || E-Mail|| [6458 views] Top|| File under: Iraqi Insurgency
Operation Crazyhorse Thunder detains 7 suspects
Seven suspects were detained for allegedly planting improvised explosive devices along Route Tampa, the highway leading into Baghdad, June 23. Troop C, 1st Squadron, 89th Cavalry Regiment, 2nd Brigade Combat Team, 10th Mountain Division targeted an IED cell, based in the Abu Shiekan and Abu Hillan villages, believed to be responsible for setting IEDs several times a week along the highway. The nighttime raid was based on information provided by area residents and from local tips. The cell was operating in an area 12 kilometers southwest of the Iraqi capital. No one was harmed in the operation. The suspects are being held for questioning.
Posted by: Fred || 06/26/2007 00:00 || Comments || Link || E-Mail|| [6457 views] Top|| File under: Iraqi Insurgency
Iraqi Army detains two al-Qaeda cell leaders near Baghdad
Iraqi Army Forces detained two suspected Al Qaeda cell leaders during an operation June 24 south of Baghdad. The two detainees are involved in improvised explosive device attacks on Iraqi and Coalition Forces, death squad activities against local civilians, housing foreign fighters, transporting weapons and running a medical clinic for wounded terrorists. Iraqi Forces detained six other individuals found at the targeted residence. They also confiscated weapons and a large amount of currency at the scene.

With coalition advisers present for support, Iraqi Forces detained their primary suspects without incident. This operation is aimed at disrupting terrorist networks in Jihad-Shurta areas and attacks against Iraqi and Coalition Forces. No Iraqi or Coalition Forces members were injured during the operation.
Posted by: Fred || 06/26/2007 00:00 || Comments || Link || E-Mail|| [6458 views] Top|| File under: al-Qaeda in Iraq
Bayji Joint security station attacked
Terrorists attacked the Joint Security Station (JSS) in Bayji, Iraq, on Monday, killing seventeen Iraqi police and wounding fourteen others. Five U.S. Soldiers received minor injuries in the attack that included a suicide vehicle-borne improvised explosive device and a subsequent attack.

A car bomb detonated at around 8:30 a.m., causing damage to the police barracks as well as significant damage to the outer wall of the JSS. The car bomb attack was followed by small-arms fire and rocket-propelled grenades from at least 30 insurgents involved in the attack.

IPs and U.S. Soldiers from Company C, 1st Battalion, 505th Parachute Infantry Regiment, 82nd Airborne Division, repelled the insurgents, killing two and wounded several others, while keeping control over the JSS. "This is a cowardly attack by an enemy whose actions and objectives are contrary to what the Iraqi people want," said Lt. Col. Scott Harris, commander of the airborne battalion, whose forces established the JSS and work with the IPs. "The terrorists bring nothing but chaos and do not offer a better future. Col. Saad Nafoos, the Bayji chief of police, and I are committed to providing security to the people of Bayji, and this act does nothing more than increase our resolve," he added.

Task Force 1-505 and the 303rd Military Police Company established the JSS three months ago, enabling the IPs to improve and conduct independent operations. "This is a setback, but nothing more than that," said Harris. "We will continue to take the fight to the enemy. Saad's police have disrupted numerous terrorist cells, detained important terrorists in our area and will rebound from this with an even greater motivation to succeed."

Task Force 1-505 plans to make necessary force protection repairs and improvements as well as continue with their partnership with the IPs. "The terrorists' mission failed," Harris continued. "They did not succeed in driving us out or intimidate the IPs, who fought back bravely. In fact, their attack will turn even more of the people of Bayji against them."

Salah ad Din governor Hamed Hamoud Shekti approved a city-wide, three-day curfew shortly after the attack, which began at 9 p.m.


Posted by: Fred || 06/26/2007 00:00 || Comments || Link || E-Mail|| [6458 views] Top|| File under: Iraqi Insurgency
Iranian forces crossed Iraqi border: report
Iranian Revolutionary Guard forces have been spotted by British troops crossing the border into southern Iraq, The Sun tabloid reported on Tuesday. Britain's defence ministry would not confirm or deny the report, with a spokesman declining to comment on "intelligence matters".

An unidentified intelligence source told the tabloid: "It is an extremely alarming development and raises the stakes considerably. In effect, it means we are in a full on war with Iran -- but nobody has officially declared it."

"We have hard proof that the Iranian Revolutionary Guard Corps have crossed the border to attack us. It is very hard for us to strike back. All we can do is try to defend ourselves. We are badly on the back foot."


I'm not surprised that the Brits think this: they also didn't defend their boat when the Iranians seized it. What they need to do is give the Revolutionary Guards a black eye, and dare them to come back for some more.

The Sun said that radar sightings of Iranian helicopters crossing into the Iraqi desert were confirmed to it by very senior military sources.

In response to the report, a British defence ministry spokesman said: "There is evidence that explosive devices used against our troops in southern Iraq originated in Iran."

"Any Iranian link to armed militias in Iraq either through weapons supply, training or funding are unacceptable."


It's fine to say that, but then you're obligated to do something about it.

Britain has about 7,100 soldiers in Iraq, most of whom are based in the southern city of Basra and surrounding areas, though the government has pledged to reduce that to between 5,000 and 5,500 this year.
Posted by: Steve White || 06/26/2007 00:00 || Comments || Link || E-Mail|| [6469 views] Top|| File under: IRGC
Baghdad hotel bombed as 45 killed in Iraq
BAGHDAD - Suicide bombers struck a hotel in the heart of Baghdad and police targets in a wave of bombings on Monday that killed at least 45 people, including tribal leaders who have vowed to fight Al Qaeda.

A suicide bomber blew himself up in the crowded lobby of Baghdad's Al Mansour Melia hotel during an informal gathering of local tribal shaikhs, both Sunni and Shia. '(The attack) targeted the tribes that are fighting terrorism,' said Shaikh Mahmud Daham from the restive Sunni province of Anbar west of Baghdad, who was in the hotel at the time.

An AFP correspondent said charred bodies of the victims and many of the wounded were lying near the reception desk in the rubble-strewn lobby, and that the ceiling had collapsed, leaving clusters of white tiles hanging from wires. The blast damaged the stairway, the elevators, and the ceiling of the first floor of the hotel, which lies on the west bank of the Tigris river and houses diplomats and some foreign media organisations. Patches of blood stained the marble floor and scraps of human flesh were left stuck to the concrete pillars.

At least 12 people were killed including Shia and Sunni tribal shaikhs, and 21 wounded, staff and security officials said. One of those killed was Fassal Al Gawud, an ex-governor of Anbar, where several tribal shaikhs have recently allied with US and Iraqi forces against Al Qaeda, according to security officials.

Hussein Shaalan, a Shia tribal chief from the central city of Diwaniyah was also killed along with his son and a bodyguard. A security source had identified Hussein Shaalan as a Shia MP bearing the same name, but this was later denied by MP Aliah Nassef from the Iraqi National List of former premier Iyad Allawi.

Other victims included Rahim Al Maliki, a poet employed by Iraq's state-run Iraqiyah television, and two Sunni tribal shaikhs.
Posted by: Steve White || 06/26/2007 00:00 || Comments || Link || E-Mail|| [6459 views] Top|| File under: al-Qaeda in Iraq
Southeast Asia
Thai insurgency 'never more deadly'
The violent insurgency plaguing Thailand's southern region has never been more deadly, said Sondhi Boonyarataklin, the army chief who led September's coup, although he added that the unrest remains an "internal problem".

"We must admit that the insurgent groups are now at their peak," Mr Sondhi said in an interview with Bloomberg, in which he defended the overthrow of the elected government of Thaksin Shinawatra.

When the junta took control, Mr Sondhi said that resolving the situation in the south was a top priority, but so far little progress had been made. The insurgents "are now trying to expand their network and operations. It is what terrorists normally do," Mr Sondhi said.



Sondhi said the issue remained an internal one and authorities did not consider the south a "crisis area".

He added that Malaysia had offered support, concerned that the insurgents' ideology could spread, but Mr Sondhi said the issue remained an internal one and authorities did not consider the south a "crisis area".

"Strategically, we believe we are winning; tactically, we are still fighting,'' Mr Sondhi said. "Reconciliation is our main policy."

In the interview, Mr Sondhi also said that the military acted independently, taking action necessary to restore a democratic system.

"Corruption was widespread, independent agencies, responsible for monitoring the government's performance, were being interfered with," he said. "It was imperative that a democratic reform should take place."

Mr Sondhi reiterated that he would retire as planned in October and had no plans to enter politics.

Mr Sondhi also appeared keen to improve relations with Singapore, saying that the city state's government-owned Temasek Holdings – in its purchase last year of controlling stakes in mobile-phone and satellite businesses from Mr Thaksin and his family – was "just business".

Mr Sondhi said in January that Singapore might try to use the assets to spy on Thailand's military.
Posted by: lotp || 06/26/2007 13:53 || Comments || Link || E-Mail|| [6461 views] Top|| File under: Thai Insurgency
Syria-Lebanon-Iran
Senior Iranian cleric whacked
Ardeshir Arian, Pajamas Media

Rasa News Agency, which belongs to the religious school of Qum -the mullah's Vatican in Iran- reports that a group of unidentified gunmen shot and killed Hesham Saymary of the Alavi section in Ahavz, southern Iran, an area where many Iranian Arabs live. The incident took place last Sunday night at about 10:00 PM local time.


According to the information, gunmen were outside Saymary's home waiting for him to arrive, and called him as he was about to enter. As soon as he turned to answer they shot him three times, causing his instant death.

Although the dead cleric is a member of the Iranian Arab population of Ahvaz, the regime blames both a small Arab-speaking separatist group from Ahvaz and the Wahabbis -the religious sect that Ben Laden belongs to- for the killing.

A report in Baztab, a website owned by a close friend and ally of ex-president Rafsanjani, Mohsen Rezaei, called the group "an Arab separatist movement". The Islamic regime is well aware of the Iranians' feelings against separatism and therefore it was putting the blame on the "bad guys" no matter what the reality may be.

Suprisingly, while doing some research for this story I could not find any report in English. Is this another attempt by the regime to keep this assassination low key and prevent the unrest from spreading? Mullah Hesham is the third senior figure in the Iranian regime killied in the past two months by unknown revolutionaries, and authorities are again trying to play it down.

Interestingly, the other two assassinations took place too close to Tehran for the regime to blame the separatists. So who did it? Are there more groups taking action? Definitely something to think about.
Posted by: Mike || 06/26/2007 14:52 || Comments || Link || E-Mail|| [6469 views] Top|| File under: Govt of Iran
3 Australian Islamic extremists arrested and 1 killed in Lebanon
Alexander Downer said on Monday that three Australians were part of the alleged Islamic militants arrested fighting the Lebanese troops in the northern city of Tripoli. Downer says the arrested Australians were not known to Australian security authorities. "They've been arrested as a result of fighting between the Lebanese army and Islamic extremists and they certainly weren't in the Lebanese army," Downer told reporters in Canberra. "It suggests rather obviously that the Lebanese had very significant security concerns about them". He added

Australian consular officials who have so far been unable to gain access to the trio (the Lebanese Defense Ministry has so far denied consular access to them), were also checking reports that two other Australians were killed in the fighting, Downer said. Downer did not release the names or the date when the men were arrested, whose families are being contacted by Department of Foreign Affairs and Trade officials.

Reports from Lebanon say a man with dual Australian-Lebanese citizenship was killed by Government forces during a weekend raid in the northern city of Tripoli. Security sources say at least six of the seven people killed in the 10-hour siege were armed militants, including Saudis, a Chechen and two Lebanese people, who also held foreign passports. It is suspected one of them was the Australian. The sources have released the identity of the dead Australian fighter but the Department of Foreign Affairs (DFAT) has asked media to withhold his name until it confirms the killing and informs the man's family.

His Lebanese wife, who was not named, was also killed in the raid on an apartment block in the Sunni neighborhood of Abu Samra. At least eight others were killed when Lebanese troops raided the building where suspected Islamic militants had sought refuge. The Army says most of the men killed were non-Lebanese.

One of the 3 arrested Australians a Sydney is not connected to a hard-line militant group and will be released some time in the next few days, his family said today. Ibrahim Sabouh, 33, has been living in Lebanon for more than a year with his wife and family. Sabouh, who has worked in finance in Sydney, was arrested on Thursday by Lebanese security forces at his apartment in Abu Samra, near the northern city of Tripoli. Lebanese authorities are reported as saying Sabouh may be connected to the militant group Fatah al-Islam, but his family has denied the claims.

"I don't know where the hell they got that from,'' Sabouh's nephew, Zac Sabouh, said today from his family's Auburn home in Sydney's west. "We read the papers as well - that's a load of s---." He said Sabouh's family in Sydney has not heard from the Federal Government on the progress of moves to determine his uncle's status. But the family had made contact with its own "sources'' in Lebanon and had been told he will be released in the next two days.

"The sources my uncle ain't got nuttin' to do wit', y'unnerstan'?"

"Everything's good,'' Sabouh said. "He should be released in the next two days.''

Sabouh would not provide details of the family's contacts in Lebanon but said they reported his uncle was being treated well. "We're concerned about how they're treating him but our sources say they're looking after him,'' he said. Sabouh said his uncle had planned to leave Lebanon today. "He's meant to go to Saudi Arabia,'' he said."He's already got his visa and everything because he's got a job opportunity in Dubai or Saudi Arabia. He was meant to leave today but they caught him two days ago.''

Sabouh said he was unsure if his uncle would return to Australia. "Hopefully his family will convince him to come back - we're not really sure,'' he said. He said the extended Sabouh family in Sydney was "coping alright'' with the situation but they were still in shock over the arrest. "He's an innocent man,'' he said.
Posted by: Fred || 06/26/2007 00:00 || Comments || Link || E-Mail|| [6460 views] Top|| File under: Fatah al-Islam
Lebanon links Islamists to the UN attack
Lebanon on Monday linked a bomb attack that killed six UN peacekeepers in the south of the country to a deadly standoff between Al-Qaeda-inspired militants and the army in the north. Information Minister Ghazi Aridi pointed the finger at the Islamists, based on confessions extracted from Fatah al-Islam gunmen captured during fierce fighting at a Palestinian refugee camp which is now in its sixth week.

Security has been tightened in south Lebanon following the attack, which has further rattled the fragile security situation in the deeply divided country. "There is a link between the attack which targeted the Spanish contingent of UNIFIL and the combat between the Lebanese army and the terrorists of Fatah al-Islam in Nahr al-Bared," he told reporters after a cabinet meeting. "Lebanon is the victim of a terrorist wave striking from the north to the south in which the latest target was the Spanish contingent. This attack was preceded by confessions from arrested terrorists about preparations against UNIFIL."

It was the first fatal attack on peacekeepers since the UN Interim Force in Lebanon's mandate was expanded last year in the wake of a devastating 34-day war between Israeli troops and the Hezbollah Shiite militia.

Lebanese legal sources, quoting confessions from detained fighters, said earlier this month that Fatah al-Islam -- which emerged in the Nahr al-Bared camp late last year -- was planning to attack UN peacekeepers. Abu Salim Taha, a spokesman for the extremist group, had accused UNIFIL forces of siding with the army and threatened to attack the Blue Helmets.

Security was heightened in the south on Monday where Spanish Defence Minister Jose Antonio Alonso was visiting his country's troops after the blast, which killed three Spaniards and three Colombian nationals. No one has claimed the attack, which a Lebanese security source said was carried out by car bomb detonated by remote control. It struck as the peacekeepers' armoured vehicle passed by in the Marjayoun-Khiam valley, an area about 10 kilometres (six miles) from the Israeli border. A Spanish colonel told reporters it was a "deliberate attack".

"This attack was very well prepared in advance," the officer said at the scene. "The bodies of two of the victims were blown several metres (yards) by the force of the blast."

UNIFIL commander Major-General Claudio Graziano of Italy said the bombing was aimed at destabilising the region. "It's not an attack against Lebanon and UNIFIL only but against the stability of the region. This attack has made UNIFIL more committed to fulfil its mission in southern Lebanon," he said in a statement.

Hezbollah too was quick to condemn the bombing in an area considered its stronghold. "This act of aggression is aimed at increasing insecurity in Lebanon, especially in the south of the country," it said.

UNIFIL first deployed in Lebanon in 1978 after an Israeli invasion but was expanded from some 2,000 members after the July-August war between Israel and Hezbollah guerrillas who dominated the south of the country. It now has 13,225 soldiers from 30 nations, including nearly 1,100 from Spain.

The attack came on top of a series of car bombings targeting anti-Syrian politicians in and around Beirut and as the army pursued its bloodiest internal fighting since the 1975-1990 civil war with Fatah al-Islam. At least 157 people, including 80 soldiers and 55 Islamists, have died in the standoff. Lebanon's pro-Syrian President Emile Lahoud said the attack on UNIFIL was part of a "campaign of destabilization".

The Lebanese parliament majority accuse Syria of creating, training and funding Fatah al-Islam. They also claim it is an offshoot of Fatah al- Intifadah , an operation of the Syrian Intelligence , created to destabilize the Palestinian refugee camps and undermine Yasser Arafat's Fatah movement. Syria denied any connections with the militant group, but refused to hand over its leader shaker el Absi to the Jordanians when they asked for his extradition. Absi, the Fatah al Islam leader was sentenced to death by Jordan for the murder of a US diplomat

EU Commissioner for External Relations Benita Ferrero-Waldner condemned it as a "heinous attack" said those responsible should be swiftly brought to justice.

In the north, 11 people died in clashes in the port city of Tripoli overnight Saturday, including six Sunni Islamists from Fatah al-Islam and a policeman's 4-year-old daughter. It was the first clash in the mainly Sunni Muslim city since the fighting between Fatah al-Islam and the army in Tripoli and Nahr al-Bared began on May 20.

Three Australian men were also arrested in Tripoli at the weekend and are allegedly Islamist extremists involved in the clashes, Australian Foreign Minister Alexander Downer said. One of the Islamists that was killed in Tripoli is a Lebanese Australian.



Posted by: Fred || 06/26/2007 00:00 || Comments || Link || E-Mail|| [6460 views] Top|| File under: Fatah al-Islam
Who's in the News
37
[untagged]
9
Global Jihad
8
[untagged]
6
Iraqi Insurgency
6
Fatah al-Islam
5
Taliban
4
al-Qaeda in Iraq
2
Hamas
2
Mahdi Army
2
Govt of Iran
2
Fatah
1
Jemaah Islamiyah
1
Thai Insurgency
1
IRGC
1
Jamaat-ul-Mujahideen Bangladesh
1
Janjaweed
Bookmark
E-Mail Me
The Classics
The O Club
Rantburg Store
The Bloids
The Never-ending Story
Thugburg
Gulf War I
The Way We Were
Bio
Merry-Go-Blog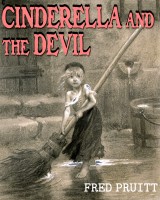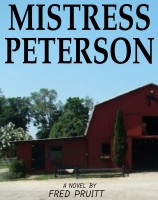 On Sale now!


A multi-volume chronology and reference guide set detailing three years of the Mexican Drug War between 2010 and 2012.

Rantburg.com and borderlandbeat.com correspondent and author Chris Covert presents his first non-fiction work detailing the drug and gang related violence in Mexico.

Chris gives us Mexican press dispatches of drug and gang war violence over three years, presented in a multi volume set intended to chronicle the death, violence and mayhem which has dominated Mexico for six years.
Click here for more information


Meet the Mods
In no particular order...


Steve White
Seafarious
Pappy
lotp
Scooter McGruder
john frum
tu3031
badanov
sherry
ryuge
GolfBravoUSMC
Bright Pebbles
trailing wife
Gloria
Fred
Besoeker
Glenmore
Frank G
3dc
Skidmark
Alaska Paul



Better than the average link...



Rantburg was assembled from recycled algorithms in the United States of America. No trees were destroyed in the production of this weblog. We did hurt some, though. Sorry.
3.235.120.150

Help keep the Burg running! Paypal: