Afghanistan
Afghan Blast Kills Eight, Wounds 40
[Quqnoos] At least eight civilians were killed and 40 others were wounded Monday afternoon in a suicide attack in eastern Afghanistan

A spokesman for Khost local government, Kochi Nasiri said the suicide bomber detonated the explosives rigged in a motorbike in a crowd of people in Khost city, the provincial capital. The bomber blew himself up after another explosion had drawn the crowd on the scene.

The tactical incident occurred at about 2:00 pm in the eastern volatile Khost province, the official said. The victims of the bomb blast are entirely local civilians and the intended target of suicide attacker is yet to identify.

Quqnoos's Qahir Shah in Khost said the blast took place in front of a mosque -- nearby a number of government buildings -- in the Afghan eastern city, bordering Pakistan.

The provincial health department director, Dr Amir Pacha said that around 60 people have been harmed in the powerful explosion, are taken to a state-run hospital in the city. The health official termed the health status of six of the wounded locals 'critical'.

The Afghan forces have been investigating the deadly incident to reach to the exact dead toll.
Posted by: Fred || 06/23/2009 00:00 || Comments || Link || E-Mail|| [6486 views] Top|| File under: Taliban
Suicide Bomber Kills 3 Soldiers in Kandahar
Three Afghan soldiers were killed and seven others were injured Monday when a jacketwalla suicide bomber stuck a military convoy in Kandahar. The motorcyclist bomber rammed into a convoy of Afghan National Army (ANA) in Zeray District of Kandahar and detonated the explosives rigged in the motorbike, said District Chief, Neyaz Mohammad Sarhadi. Two local civilian women also received serious wounds in the explosion.

The incident occurred on Monday morning at about 7:30 am on the Kandahar-Herat highway while Afghan army troops were clearing the road and bridges from roadside bombs.

A spokesman for the Afghan Interior Ministry, Zemaray Bashari, confirmed the attack in Kandahar province, the spiritual birthplace of the Taliban.

A purported Taliban spokesman, Qari Yousef Ahmadi, in a phone call from an undisclosed location immediately claimed responsibility for the suicide attack. Ahmadi said 16 Afghan and foreign troops were killed in the blast, which he said was carried out by a young man named Rahmatullah.

Provincial officials in Kandahar dismiss the claim, arguing that international forces were not engaged in the routine Afghan patrol when the explosion took place.

Quqnoos's Mohammad Masumi in Kandahar says the security forces have cordoned off the blast scene and have blocked the highway.

The wounded Afghans soldiers and the two local women have been taken to the US-run hospital at Kandahar Airfield, Masumi added.
Posted by: Fred || 06/23/2009 00:00 || Comments || Link || E-Mail|| [6492 views] Top|| File under: Taliban
Taliban Controls 11 Districts in Afghanistan
[Quqnoos] Afghan Interior Ministry said the Taliban militants rule 11 districts and threatens more than 150 others country-wide.

Minister Mohammad Hanif Atmar told a conference on Sunday that at least 120 Afghan districts -- mostly in the southern Afghanistan -- are at serious risk. "There are some 40 other districts across the country that militants are present or have influence, but those are not of serious concerns for us," Minister Atmar added.

According to the Afghan Interior Ministry, at least 118 incidents, mostly roadside bombings and ambush attacks occurred only the last week in the country. The week before the last, more than 125 attacks had taken place across Afghanistan, a 6 percent higher rate than the recent seven days.

Afghan security forces and the international troops are the main target of the attacks, mostly planned and carried out by the Taliban.

A week earlier, Minster Atmar pointed to across the border sanctuaries of the insurgents from where they scheme and mastermind the attacks in Afghanistan.
Posted by: Fred || 06/23/2009 00:00 || Comments || Link || E-Mail|| [6479 views] Top|| File under: Taliban
Africa Horn
Besieged Somali govt declares emergency state
[Al Arabiya Latest] Somalia's president, clinging to power by his fingertips in his Mogadishu palace, on Monday declared a state of emergency in a bid to contain a deadly six-week-old insurgent offensive.


That'll help. Especially if accompanied by a sharply worded note on the official presidential letterhead.


Sharif Sheikh Ahmed's announcement came amid growing talk of fresh foreign military action to flush out hard line Islamist groups, less than six months after Ethiopia ended a two-year intervention which failed to do just that.


Kenya is talking of doing something helpful...And Ethiopia is already there, however quietly.

The measure should have little impact on the ground in a country plagued by chaos since 1991 and over which Sharif's forces have no control but could facilitate his administration's request for foreign military assistance.


Send in the mighty Uruguayans! But not the Pakistanis -- everyone knows they arrive without weapons, proper clothing, or adequate food, and Somalia is certainly not the country to properly supply and equip them.

And they don't come with any idea of fighting, and their officers aren't particularly interested -- just ask the Rangers who were in Mog in '93 ...

"As of today, the country is under a state of emergency," Sharif said at press conference in the capital, during a brief lull in fighting that has killed at least 300 people nationwide since May 7.

The president said the government had decided to announce the emergency "after witnessing the intensifying violence across the country."

According to a presidential aide, the decree still has to be approved by parliament to be officially effective. It was not immediately clear where and when the national assembly would convene.


Prob'ly somewhere out of country, preferably at peaceful a five star hotel not likely to be blown up by Pakistani jacketwallas gone off the reservation.
Posted by: Fred || 06/23/2009 00:00 || Comments || Link || E-Mail|| [6469 views] Top|| File under: al-Shabaab
Africa North
Algeria deploys 10,000 soldiers to find gendarmes killers
[Maghrebia] Algerian troops arrested several suspected terrorists and seized a large quantity of bulletproof vests, automatic guns and vehicles near Bordj Bou Arreridj, the scene of the June 17th al-Qaeda attack on Algerian gendarmes, L'Expression reported on Monday (June 22nd). More than 10,000 Algerian soldiers were deployed to the region after the ambush last week. The current operation aims at neutralising some 60 terrorists responsible for the deadly assault.


How does one say, "Good hunting!" in French?
Posted by: Fred || 06/23/2009 00:00 || Comments || Link || E-Mail|| [6470 views] Top|| File under: al-Qaeda in North Africa
Arabia
Yemeni Jew killer gets death sentence
[Al Arabiya Latest] An appeals court in Yemen sentenced to death a Muslim man who shot dead a Jewish compatriot on Sunday as 16 Yemeni Jews arrived to Israel in a secret exodus.

The ruling overturned a previous sentence in March in which the court deemed Abdul-Aziz al-Abdi, a retired pilot in the Yemeni air force who killed a Jewish Yemeni, "mentally unstable." It ordered him to pay a fine of 50.5 million riyals ($250,000.) However the victim's father appealed the verdict and now Abdi's attorneys said they would file an appeal to the country's supreme court, the highest judicial body.

Yehiya bin Yaeesh said his son Mashaa was in the company of four Muslim men when he was shot in the town of Raida in December and had clearly been targeted.

There are 200-300 Jews in Yemen. About 50,000 moved to Israel in an airlift begun in 1949.


Wasn't it 500 just a few days ago? The Underground Railroad is moving quickly.

Yemen, the Arab world's poorest country, is struggling with a Shiite revolt in the north, a secessionist movement in the south and growing militancy among Sunni al Qaeda sympathisers. The unrest has raised fears that Yemen will slip into chaos and provide a base for al Qaeda or pirates operating in the Indian Ocean.

Sunni Muslims make up the majority of Yemen's 23 million inhabitants, while most of the rest are from the Zaydi branch of Shiite Islam.
Posted by: Fred || 06/23/2009 00:00 || Comments || Link || E-Mail|| [6470 views] Top|| File under:
Bangladesh
JMB IT chief captured
[Bangla Daily Star] Rab arrested the chief of information technology (IT) wing of banned Jama'atul Mujahideen Bangladesh (JMB) from his residence in the city's Pallabi area on Sunday.

Rab men raided the house of Emranul Haque alias Rajib at around 9:00 pm and arrested him along with JMB 'Ehsar' (full-time) member Abu Bakar Siddiqui alias Abu Hanif, 20. Hanif is on charge of Pabna district of JMB.

Five detonators, two casings of grenade, one high resolution binocular, one laptop, a number of jihadi books and some bomb-making materials were also seized during the raid.

"Rajib's arrest help us to understand that many highly educated people and brilliant students are involved with the banned outfit," said Director (operations) of Rab Lt Col Mizan at a press briefing at Rab headquarters in Uttara yesterday.

In a separate raid at Muktagaccha of Mymensingh district on the day, the crime busting force arrested JMB's 'Gayre Ehsar' (part-time) members Mohammad Saiful Islam, 28, and Shirin Shapla, 18, wife of another detained JMB 'Ehsar' member David. Following confessional statement by her husband, Rab men arrested Shapla.

The JMB IT chief was given task to download information about explosives from internet for providing those to detained JMB explosives expert 'Boma Mizan' after translating those into Bengali. Rab sources said JMB has also its website.

Rajib, also known as Mainul, Abu Toba and Iqbal, had also worked as research associates at Water Resource Engineering Department of Buet for a few years.

Lt Col Mizan said on information they raided Rajib's residence. Sensing presence of the elite force, he tried to flee from his rented house but was caught finally, he added.

Though the four JMB men were kept at the briefing, journalists were not allowed to ask them any query on plea of fair investigation. At one stage, Rajib was allowed to brief the newsmen.

Rajib started his briefing with the name of Allah and said about his student life and his duty as the IT chief.

He said he got involved in JMB through Mostafiz, a former Dhaka University student. He had visited India twice--once for a training as an engineer and another for personal matter.

Rab sources said Mostafiz is a teacher of a school in Gazipur and a hunt is going on to arrest him.

"I download information on explosives from internet, translate those in Bengali and send those to Mizan through Bashar," Rajib said. Bashar, now a key-figure in JMB, is the son of incumbent JMB Ameer Saidur Rahman.

Son of a retired railway official, Rajib hails from Chuadanga district. He passed SSC in 1994 and HSC in 1996 from two institutions in Darshana and secured first division both in the examinations. Later, he got admitted in Buet and passed BSc engineering from Civil Engineering department.


Posted by: Fred || 06/23/2009 00:00 || Comments || Link || E-Mail|| [6464 views] Top|| File under: Jamaat-ul-Mujahideen Bangladesh
Some key JMB men hide in Pakistan
[Bangla Daily Star] Some key members of banned Islamist militant organisation Jama'atul Mujahideen Bangladesh (JMB), wanted in the list of law enforcement agencies, are now staying in Pakistan for 'taking military trainings or fighting in favour of any militant group'.

Wishing anonymity, a top Rab official said they have so far information about two 'Ehsar' (full-time) members who have been staying in Pakistan for the last three months.

Earlier, detained JMB explosives expert Zahidul Islam alias 'Boma Mizan' disclosed the information about the flight of two members--Sayeed and Shiplu-- during interrogation.

'Boma Mizan' said the two 'Ehsar' members opted to flee to Pakistan for evading arrest. But law enforcers suspect that they are staying in Pakistan for taking military training from any militant group or fighting in favour of any of them.

Around three months back, a travel agency in the city's Fakirrapool area helped them to leave for Pakistan, which is experiencing intense fighting between Pakistan army and Taliban fighters.

Quoting the detained JMB man, the Rab official said family members of the two 'Ehsar' members provided the fund for their trip. But he suspected that the organisation might have provided the fund as both Sayeed and Shiplu were more influential among around 500 'Ehsar' members.

He said they are investigating whether the organisation provided the fund. Law enforcers suspect the number of JMB members who had fled to Pakistan might be more.

Executed JMB supremo Shaikh Abdur Rahman had visited Pakistan on numerous occasions and had his arms training and mastered of the art of bomb-making while fighting against the former Soviet Union forces in Afghanistan.

Earlier, 'Boma Mizan' had revealed about JMB's small-scale organisational activities in India. During the investigation, he confessed that an 'active member' of JMB from Bangladesh who has been staying in India near Rajshahi border in the guise of a cloth trader for long, sends explosives to his militant group.

MIZAN REMANDED
A Dhaka court yesterday again placed 'Boma Mizan' on a three-day remand in a case filed against him on charge of possessing huge arms and explosives, recovered from a 'mini-munitions factory' in his residence in the city on May 14-15.

Metropolitan Magistrate Tania Kamal granted the three days' remand after investigation officer of the case had prayed for seven days' remand.

Rab men arrested Mizan in the city on May 14 and seized firearms and huge amount of explosives after raiding his two rented houses.
Posted by: Fred || 06/23/2009 00:00 || Comments || Link || E-Mail|| [6466 views] Top|| File under: Jamaat-ul-Mujahideen Bangladesh
Europe
Italy: Achille Lauro hijacker dies in jail
[ADN Kronos] Khalid Hussein one of the men convicted of hijacking the Italian cruise ship Achille Lauro in 1985, was found dead in an Italian jail early on Monday, possibly of a heart attack Italian media reports say.


Not liver failure? How novel.

Nah. Couldn't be cirrhosis. Never. That happens overnight. Ev'rybody in B'desh knows that ...

Khalid Hussein Abdul-Rahim, 73, had been sentenced to life in jail by a court in the northern Italian city of Genoa in 1987. He was arrested in Greece in 1991 for arms trafficking and extradited five years later to Italy where he was held at various jails.

He was one of many Palestinian militants involved in the hijacking of the ship (photo) on 7 October 1985, taking hostage 450 people in exchange for the release of 82 Palestinian prisoners held in Israel. During the siege they shot and killed a wheelchair bound Jewish-American passenger, Leon Klinghoffer, before throwing his body overboard.

Others convicted in Italy for the hijacking include Youssef Magied al-Molqi, who was sentenced to 30 years for shooting Klinghoffer, and 44-year-old Abdelatif Ibrahim Fatayer who was freed last July.

Hussein, however, was not directly involved in the hijacking, but had maintained contact with the Palestinian militants aboard the ship and was in charge of the logistics of the operation.

The militants belonged to the Palestine Liberation Front, a faction of the Palestine Liberation Organisation, considered the legitimate representative of the Palestinian people at the time.


Whereas now half the Palestinians consider the Palestinian Authority to be their legitimate representative. The PA is staffed and headed by members of the PLO, which I believe once again calls itself Fatah. Not news to Rantburg readers, I know.



This article starring:
Abdelatif Ibrahim Fatayer
Khalid Hussein Abdul-Rahim
Youssef Magied al-Molqi
Posted by: Fred || 06/23/2009 00:00 || Comments || Link || E-Mail|| [6467 views] Top|| File under: PLO
India-Pakistan
US missile strikes kill 17
AT least 17 people have been killed after suspected US missile strikes hit a Taliban base in Pakistan's northwest, pounding militants gathering for funeral prayers to paste, officials said.

The first reported strike by an unmanned drone aircraft hit near Makeen village, 60km northeast of Wana, the main town in South Waziristan and a stronghold of Pakistan Taliban chief Baitullah Mehsud.

"A missile attack by a suspected US drone took place in rugged mountainous terrain in Neej Narai in South Waziristan," said a Pakistani security official who did not want to be named as he was not authorised to speak to the media.

He said the first drone fired three missiles overnight, adding that "six militants were killed and seven others wounded in the attack".

Another security official confirmed the incident and casualties, saying that the missiles destroyed a compound, a bunker and two vehicles of the Taliban in the semi-autonomous tribal belt along the Afghan border.

As militants gathered for funeral rites for the dead later in the day, another unmanned drone aircraft dropped three more missiles, officials said.


That just warms the deepest cockles of my heart ...

"Our agents in the area informed us that eleven militants were confirmed dead. We have reports of dozens wounded," another security official based in the northwest said.

He said hundreds of militants were assembled to attend the funeral prayers of one of their commanders killed in the initial strike. "The reports we are receiving from the area said that the death toll may rise as hundreds of militants were attending the funeral prayers," he said.

A local intelligence official confirmed the death toll and said he had reports of more than 10 wounded in the second attack.
Posted by: tipper || 06/23/2009 15:31 || Comments || Link || E-Mail|| [6498 views] Top|| File under:
Zainuddin gunned down in northwest Pakistan
A Taliban faction leader who was seen as the chief rival to the militant group's Pakistani head was fatally shot Tuesday, reportedly by one of his own guards. The attack on Qari Zainuddin appeared to be a sign that divisions within the Taliban have broken into the open as they come under military assault. The army is clearing out militants from the Swat Valley and has been pounding strongholds of Pakistani Taliban leader Baitullah Mehsud in the South Waziristan tribal region bordering Afghanistan in apparent preparation for a major offensive.

Elsewhere in the area, three suspected U.S. missiles hit a reported Taliban training center Tuesday, killing at least seven people, according to two intelligence officials, speaking on condition of anonymity because they are not authorized to speak to media. They said the attack was believed to have been carried out by unmanned drones in the village of Najmarai, in the Makeen area of South Waziristan. Dozens of such targeted strikes have been carried out in the tribal regions over the last year.


Zainuddin was gunned down in the nearby town of Dera Ismail Khan. He had emerged as Mehsud's chief rival and had criticized the militant leader over attacks that killed civilians. Dr. Mahmood Khan Bitani told The Associated Press that he pronounced Zainuddin dead on arrival at a local hospital with gunshot wounds to the head and chest.


"He's dead, Jim"


Baz Mohammad, an aide to the militant leader who also was wounded, said a guard barged into a room at Zainuddin's compound after morning prayers and opened fire. He accused Mehsud of being behind the attack. "It was definitely Baitullah's man who infiltrated our ranks, and he has done his job," Mohammad told AP, vowing Dire Revenge™ to avenge the death. He later filed a criminal complaint with police, alleging the shooting was carried out at Mehsud's behest. A spokesman for Mehsud could not immediately be reached to respond to the accusation.


Bahawal Khan, the area police official, confirmed the slaying, as did Sher Mohammad, an uncle of Zainuddin. Aides said the guard had gotten closer to Zainuddin about four months ago. He fled after the attack in a waiting car, they said. Mahmood Shah, a former top security official, said the slaying sends a strong message to the government that they need to launch a strong, comprehensive operation to eliminate Mehsud, described as the center of gravity for much of the terrorist activity in Pakistan. Instead, Shah said, they have relied on "local efforts" by Mehsud's opponents like Zainuddin. "Baitullah Mehsud has overcome all tribal dynamics. He has resources, funding and a fighting force to strike anywhere in Pakistan," Shah said, calling him a front man for al-Qaida. "You simply can't eliminate him through local efforts; instead, you need a major force."

Zainuddin was estimated to have about 3,000 armed followers in Dera Ismail Khan and nearby Tank. Earlier this month, he denounced Mehsud for recent attacks that have killed civilians -- apparently launched in retaliation for the army offensive in the northwestern Swat Valley. "Whatever Baitullah Mehsud and his associates are doing in the name of Islam is not a jihad, and in fact it is rioting and terrorism," Zainuddin told the AP after a mosque suicide bombing attack, blamed on Mehsud, killed 33 people. "Islam stands for peace, not for terrorism."

Zainuddin's motive for criticizing Mehsud was not clear, but there was speculation that he was trying to portray himself as a more moderate alternative to the Taliban leader, although there appeared to be little or no differences between the two over fighting U.S. and NATO forces in Afghanistan.

This article starring:
BAITULLAH MEHSUD
TTP
BAZ MOHAMAD
TTP
QARI ZAINUDIN
TTP
Posted by: ryuge || 06/23/2009 06:20 || Comments || Link || E-Mail|| [6466 views] Top|| File under: TTP
Two policemen killed in Battagram suicide blast
Two policemen were killed and seven people were injured when a suicide bomber rammed his explosive-laden vehicle into Thakot Police check-post in Battagram district on Monday, completely destroying the check-post. "An explosion occurred in a small truck when it reached the Dandai bridge in Shangla district (of Swat) ... it was a suicide attack," said Gul Wali Khan, the district police chief in Shangla, told AFP.

The attack was the first-ever suicide attack in Battagram district, after which security was beefed up in the district. The blast left two policemen, Shabir Shah and Niaz Khan, dead, while seven other people -- including three policemen -- sustained injuries. Two of the injured are said to be in a critical condition. Thakot Bazaar was shut down following the blast.

Locals condemned the blast and said they would not be cowed by such dastardly acts and would continue to oppose the Taliban who shed the blood of the innocent.
Posted by: Fred || 06/23/2009 00:00 || Comments || Link || E-Mail|| [6466 views] Top|| File under: TTP
Two girls' schools blown up
Taliban blew up a girls' school in Peshawar and another the Khar area of Bajaur Agency early on Monday, police and other sources said. A police official in Peshawar told Daily Times that four, relatively minor, blasts followed one another in quick succession and completely destroyed the two-room school building. Separately, Taliban blew up a primary school in the Chaqwari area of Khar in Bajaur Agency.


A girls' school and a children's school. O brave, brave Lions of Islam!
Posted by: Fred || 06/23/2009 00:00 || Comments || Link || E-Mail|| [6467 views] Top|| File under: TTP
Indian troops kill 3 militants in IHK
Troops on Monday shot dead three suspected militants in Indian-held Kashmir (IHK), saying one of them was a senior guerrilla leader. The three were killed in a gunbattle in a dense forest, an army spokesman said in Jammu, the winter capital of IHK. He said they were members of the Hizbul Mujahideen.
Posted by: Fred || 06/23/2009 00:00 || Comments || Link || E-Mail|| [6475 views] Top|| File under: Hizbul Mujaheddin
Reports of Fazlullah being injured: Rehman Malik
[Geo News] Federal Minister for Interior Affairs Rehman Malik Monday said security forces have put a cordon around chief of Tehreek-e-Taliban Swat Mullah Fazlullah about whom, he said, reports are being received of his being injured. It may be mentioned here that Prime Minister Yousuf Raza Gilani had earlier said that the most of the Tehreek-e-Taliban Swat leadership had been crushed. He also said that silence is being maintained regarding Fazlullah but information about his fate will be gathered and made public.


Can we yet pray for sepsis, or does the darling need a purple heart-style splinter removed?

I'm afraid it's not yet time for either the vulture pic or the accordion lady.



This article starring:
Mullah Fazlullah
Tehreek-e-Taliban Swat
Posted by: Fred || 06/23/2009 00:00 || Comments || Link || E-Mail|| [6467 views] Top|| File under: TTP
21 Taliban killed after army bases attacked in Waziristan
Jet planes bombed Taliban leader Baitullah Mehsud's positions on Monday and killed 21 Taliban after Taliban launched attacks on three military bases in North and South Waziristan with mortars, rockets and gunfire, military sources said. The fighter jets pounded the Tiarza, Saleyrogha and Sararogha areas, hitting two houses in Saleyrogha and killing 21 Taliban, the sources told Daily Times.


It sounds like the lads and lass of the Pakistani air force are enjoying themselves, however effective (or not) the ground troops may be.

The bombings come as the military prepares for a decisive large-scale offensive against the Taliban leader. Chief military spokesman Athar Abbas said 14 Taliban were killed during an operation in Malakand. Abbas added that Operation Rah-e-Rast in Swat and surrounding areas had entered into its final phase. Also on Monday, Qari Hussain, a close aide of Mehsud, telephoned AP to say the military strikes had not weakened the Taliban in South Waziristan.


Definitely not weakened. Just fewer cadres and cannon fodder, and possibly fewer at the management level. The training cycle is blown to hell -- the Human Resources wallahs are seriously peeved. But weakened? Perish the thought!

Separately, four Taliban were killed and six injured when helicopter gunships and long-range artillery targeted them and their local facilitators' positions in Bajaur Agency.

This article starring:
Baitullah Mehsud
Qari Hussain
TTP
Posted by: Fred || 06/23/2009 00:00 || Comments || Link || E-Mail|| [6467 views] Top|| File under: TTP
Maoists a terrorist group in India now
India on Monday declared Left extremist groups as terrorists and banned the Communist Party of India (Maoists) organisation which has been spearheading rebellion in almost 10 states, under the Unlawful Activities (Prevention) Act.

Home Ministry sources said the decision was taken at a high-level meeting. CPI (Maoist), which is the main Naxal group organising tribes and downtrodden across 220 districts, has been bracketed with 34 other organisations including Lashkar-e-Tayyaba (LeT) and LTTE. Meanwhile, West Bengal's ruling Left Front said that it was against banning the CPI (Maoist). Left Front chairman Biman Bose said, "We have decided that such outfits, which follow misguided politics, cannot be countered by banning them. It is important to counter the activities of these outfits politically."

Addressing a news conference here, CPI-Marxist General Secretary Prakash Karat said the naxalite groups already stand banned in the states like Jharkhand and Chhattisgarh. "But has the situation improved there? Their situation is similar to that of West Bengal," Karat said. According to Karat, banning the organisation will also mean that the groups cannot hold meetings publicly.

Ridiculing Left party's demand to fight politically against these groups, Congress spokesman Shakil Ahmed said no government could stand as a mere spectator to the killings of innocent civilians and paramilitary forces. He exhorted all seven naxal-affected states to come out with a white paper on the current situation in their areas. He said Prime Minister Manmohan Singh had said on many occasions that naxalite problem was the biggest challenge to the nation. Separately, BJP spokesman Rajiv Pratap Rudy said the centre could not wash off its hands by putting the Maoists on the banned list of organisation. "It is a national problem and needs to be tackled at the national way on the same lines on which the government constituted the federal agency to handle the menace of terrorism," he said.

Meanwhile, security forces conducting the operation to liberate Lalgarh region in West Bengal are reported to have cleared 22 of 42 villages, as Maoist rebels imposed a two-day general strike in five states. Officials said the troops had cleared the national highway connecting the district headquarters with Lalgarh. Sources said the Left extremists or Naxalites have virtually taken control of Malkangiri district and some pockets of Koraput in eastern state of Orissa.
Posted by: Fred || 06/23/2009 00:00 || Comments || Link || E-Mail|| [6481 views] Top|| File under:
Science & Technology
Dispatches from the Iranian cyberfront
Eric S. Raymond, "Armed and Dangerous"

I've spent the last seventeen hours living inside a cyberpunk novel. A libertarian cyberpunk novel. It's been a weird and awesome experience.

Within an hour after I received a plea for help from Iran, a regular commenter on this blog recruited me into a hacker network that has been forming to support the democratic Iranian revolutionaries by providing them with proxy servers, Tor anonymizers, and any other technologies needed for them to communicate over channels the Iranian regime cannot censor or control.

I know this network has contacts on the ground among the revolutionaries. I don't know who they are, and don't want to know. Most of the other network members are just names on an IRC channel. But we're putting together a stealth network at amazing speed. Nothing matters as much as the courage and determination of the Iranians on the ground, but we aim to make a difference in our own way and we have the tools to do it.

This disorganization has only been forming for a very short time. It doesn't really have leaders. It didn't have even a name when I joined it, though I've given it one that looks like it might stick. Until and unless somebody else steps up to the job, I'm our public contact.

This role carries a non-zero risk that I will be targeted for assassination, or interrogation followed by execution, by agents of the Iranian regime - we've had more than one death threat against core members already. I take this risk with eyes open because we need somebody to be public, and I know I've already been a jihadi target since 2006; at least I can keep some other poor bastard out of the line of fire. I now expect to remain continuously armed for the duration of the Iranian crisis.

Rostam, this is how I'm answering your plea. We'll do what we can for your people. For freedom.

To learn more about NedaNet and how you can help, go here.



Those of you with the time, skills, and computer resources to help are encouraged to click through that last link.
Posted by: Mike || 06/23/2009 08:12 || Comments || Link || E-Mail|| [6465 views] Top|| File under:
Southeast Asia
Seven wounded in attack at Buddhist temple in southern Thailand
Suspected Islamic terrorists militants opened fire at a Buddhist temple in Thailand's restive south where people were taking part in an aerobics class, wounding seven, police said on Tuesday.

Four armed terrorists insurgents stormed into the building in the troubled province of Narathiwat and attacked the group of around 50 villagers gathered inside the temple late on Monday, they said. Two volunteer guards providing security for residents fired back and the rebels fled the scene. A 20-month-old girl was among the wounded but no one was seriously hurt, said police. The incident had echoes of an attack on June 8 when gunmen burst into a mosque in Narathiwat and killed 11 people. The government blamed militants but villagers alleged security forces were to blame.
Posted by: ryuge || 06/23/2009 06:15 || Comments || Link || E-Mail|| [6467 views] Top|| File under:
Philippines: At least 14 rebels killed in clashes with army in south
[ADN Kronos] At least 14 Muslim rebels were killed and 22 people injured in separate clashes with government forces in the southern Philippines, officials said Monday, quoted by GMANews TV.

Four gunmen from the Al-Qaeda linked Abu Sayyaf group were killed and two Marines were wounded in fierce clashes over the weekend in the village of Paugan in Sulu's Parang town.

"As a result of the fighting, two soldiers were wounded and four enemies killed in Parang town. Their bodies were recovered by soldiers," GMANews quoted army spokeswoman for Western Mindanao Command, Steffani Cacho, as saying.

At least 10 separatist Moro Islamic Liberation Front fighters also died in clashes on Saturday in Bialong village in Maguindanao's Mamasapano town in Mindanao's troubled Muslim autonomous region, according to the army, cited by the media.

Army Colonel Jonathan Ponce, a spokesman for the 6th Infantry Division, said the fighting left 10 rebels dead and 20 more wounded. No military casualties were reported, he said.

"Elements of the 64th Infantry Battalion encountered a group of rogue MILF rebels numbering about 80 that resulted to killing of ten gunmen and 20 more wounded," he was quoted as saying. Only three bodies were recovered by troops, Ponce added.

Over 100 MILF and Abu Sayyaf gunmen have been killed in fighting in Sulu and Mindanao in recent months, according to the army.

The MILF also claimed to have killed dozens of soldiers; however, most of these claims had been denied by the military. Both groups accused each other of black propaganda.


I didn't know propaganda came in colours. What's the difference between black and any other kind?

White propaganda's overt stuff, like the old Radio Moscow or current Rodong Sinmun, that honks the party line. Black propaganda pretends to be white, but its content is designed to alienate its intended audience: too stupid, arguments too easily seen through, too brutal, that sort of thing. There's also gray propaganda, which is when white (very occasionally black) propaganda is infiltrated and turned. That's a gross overview and somebody who actually knows something about the mechanics of it can explain it in more detail.

The MILF is the largest Muslim rebel group fighting for an independent Islamic state in the southern region of Mindanao. It has been engaged in its secessionist struggle in the Catholic-dominated Philippines since the 1970s.

Maguindanao is at the centre of the conflict, which escalated after a ruling last year the Philippines Supreme Court that blocked the expansion of the Autonomous Region in Muslim Mindanao (ARMM), where the country's Muslim minority lives.

Furious rogue MILF fighters burned down Catholic villages and local populations have been caught in the cross-fire between the army and the MILF rebels. At least 300,000 thousand people have been forced to abandon their homes in the province of Maguindanao alone, according to the MILF.

There are currently around 600,000 refugees in Mindanao and the Sulu Archipelago, according to a report released last week by the Norwegian Refugee Council. The report described them as "the most neglected refugees in the world".
Posted by: Fred || 06/23/2009 00:00 || Comments || Link || E-Mail|| [6466 views] Top|| File under: Moro Islamic Liberation Front
Syria-Lebanon-Iran
Canada says Iranian "brute force" unacceptable
Canadian Prime Minister Stephen Harper, adopting one of the toughest lines on Iran of any Western leader, condemned on Monday what he said was Tehran's totally unacceptable use of "brute force and intimidation" to deal with protests.

Iranian state television said 10 people were killed and more than 100 wounded in demonstrations on Saturday in Tehran over a disputed June 12 presidential election. "The regime has chosen to use brute force and intimidation in responding to peaceful opposition regarding legitimate and serious allegations of electoral fraud," Harper said in a statement. "Canada calls on the Iranian authorities to immediately cease the use of violence against their own people, to release all political prisoners and journalists ... and to conduct a full and transparent investigation into allegations of fraud in the presidential election."

Canada's relations with Iran have been strained since 2003, when Iranian-Canadian photographer Zahra Kazemi died in custody in Tehran after being arrested. In February, Harper said the Iranian regime had "an ideology that is obviously evil".
Posted by: Fred || 06/23/2009 00:00 || Comments || Link || E-Mail|| [6522 views] Top|| File under: Govt of Iran
Iranian politician calls for Moussavi's arrest
[Al Arabiya Latest] Around 1,000 pro-reform Iranians gathered in a central Tehran square on Monday as a senior Iranian politician said the ground was ready to legally pursue the moderate defeated presidential candidate Mir Hossein Mousavi for the illegal protests.

"Mousavi's calling for illegal protests and issuing provocative statements have been a source of recent unrests in Iran ... Such criminal acts should be confronted firmly," said Ali Shahrokhi, head of parliament's judiciary committee, semi-official Fars news agency reported. "The ground is paved to legally chase Mousavi," he said shortly after the elite Revolutionary Guards warned they would crack down on any election-related unrest.

Witnesses said protesters were gathering late in the afternoon and riot police were trying to disperse them. Mousavi had urged supporters Monday to stage more protests over the re-election of hard-line President Mahmoud Ahmadinejad.

Mousavi made a veiled appeal to the security forces to show restraint in handling demonstrations -- a move likely to be viewed with deep suspicion by a conservative leadership that has vowed to use force wherever necessary to quell opposition.



" The revolution is your legacy. To protest against lies and fraud is your right. Be hopeful that you will get your right and do not allow others who want to provoke your anger... to prevail "
Mirhossein Mousavi


State radio said on Monday that the capital had been calm overnight for the first time since the June 12 election. Mousavi, 67, reiterated his demand for a new election, and told his supporters on Sunday: "The revolution is your legacy. To protest against lies and fraud is your right. Be hopeful that you will get your right and do not allow others who want to provoke your anger... to prevail. In your protests, continue to show restraint. I am expecting armed forces to avoid irreversible damage."

Mass arrests
Iranian state radio said at least 457 people were arrested in the violent clashes in Tehran on Saturday that killed between 10 and 13 people wounded 100. State television said a daughter of former president Hashemi Rafsanjani, a rival of Ahmadinejad, had been released after being detained together with four other relatives during the Saturday rally in Tehran.

The authorities have branded the protesters as "terrorists" and rioters. Tehran's police commander Azizullah Rajabzadeh said police would "confront all gatherings and unrest with all its strength," the official IRNA news agency reported.

Gunfire and chanting
In pro-Mousavi districts of northern Tehran, supporters took to the rooftops after dusk Sunday to chant their defiance, witnesses said, an echo of tactics used in the 1979 revolution. There were no immediate reports of casualties and the shooting appeared an attempt to break up unsanctioned protests.

Government restrictions prevent correspondents working for foreign media from attending protests to report. Iran closed Al Arabiya's Tehran bureau and ordered BBC correspondent, Jon Leyne, out of the country.

Analysis shows "irregularities"
Independent British think tank Chatham House said the election results show "irregularities" in the turnout and "highly implausible" swings to President Mahmoud Ahmadinejad, according to an analysis published on Sunday. It said that in a third of all provinces, official results would have required Ahmadinejad to take all former conservative, centrist and all new voters, and up to 44 percent of reformist voters, "despite a decade of conflict between these two groups."

There would have to have been a radical shift in rural voting patterns and a "highly unlikely" change in heart among former reformist voters for Ahmadinejad to win as he did, the study concluded.

The authorities reject charges of election fraud. But the highest legislative body has said it is ready to recount a random 10 percent of votes cast.
Posted by: Fred || 06/23/2009 00:00 || Comments || Link || E-Mail|| [6465 views] Top|| File under: Govt of Iran
Al Arabiyas Tehran bureau closed indefinitely
[Al Arabiya Latest] The Dubai-based television channel Al Arabiya said on Sunday that its Tehran bureau has been ordered to remain closed indefinitely for "unfair reporting" of last week's disputed presidential election.

"The authorities accuse Al Arabiya of diffusing news that is not necessarily fair from their point of view," said channel's executive news manager, Nabil al-Khatib, adding that the channel had not done anything that was in violation of Iranian law and had appealed to the government about what it saw as a campaign against the station in the official Iranian media.

"They have ordered that we do not broadcast any news about Iran, saying Al Arabiya in Dubai does not comply with what Al Arabiya's office in Tehran was ordered to do," he said.
Posted by: Fred || 06/23/2009 00:00 || Comments || Link || E-Mail|| [6472 views] Top|| File under: Govt of Iran
Iran accuses UK of vote sabotage, kicks out BBC
[Al Arabiya Latest] Iran's foreign minister accused Britain on Sunday of seeking to sabotage the disputed presidential election that returned Mahmoud Ahmadinejad to power and ordered the BBC's Tehran correspondent to leave within 24 hours, semi-official media reported Sunday. "Great Britain has plotted against the presidential election for more than two years," Manouchehr Mottaki told foreign diplomats in Tehran in comments translated into English by state-run Press TV.

Retaliation on BBC
Shortly after his comments, the semi-official Fars News Agency reported that Iran had decided to expel the BBC's correspondent. "Jon Leyne will have to leave Iran within the course of the next 24 hours under the charges of dispatching fabricated news and reports, ignoring neutrality in news, supporting rioters and trampling the Iranian nation's rights," Fars said, without giving a source.

Al Arabiya's Tehran bureau was also shut indefinitely after Iranina authorities closed it for a week last Sunday. "We witnessed an influx of people (from Britain) before the election. Elements linked to the British secret service were flying in droves," Mottaki charged.
Posted by: Fred || 06/23/2009 00:00 || Comments || Link || E-Mail|| [6467 views] Top|| File under: Govt of Iran
Brits, Italians warned against traveling to Iran
[Iran Press TV Latest] Following the week long post-election demonstrations and violence in Iran, Britain and Italy have warned their nationals against traveling to the country.

Britain and Italy's Foreign Ministries issued a statement advising their nationals against traveling to Iran "because of the disorder that has followed the June 12 elections, a situation of uncertainty persists in Tehran and in other cities".

Britain's Foreign Office statement also added that British nationals in the Islamic Republic "should avoid demonstrations and large public gatherings."

The UK is also withdrawing family members of its embassy staff from Tehran due to the ongoing situation in Iran. A Foreign Office Spokesman said that "the ongoing violence has had a significant impact on the families of our staff who have been unable to carry on their lives as normal." The spokesman added that there was no need to withdraw staff at this point, but the dependants would be withdrawn until the situation settles down.
Posted by: Fred || 06/23/2009 00:00 || Comments || Link || E-Mail|| [6466 views] Top|| File under: Govt of Iran
Iran to release box-by-box vote count
[Iran Press TV Latest] Amid claims of a 'rigged-election' by certain defeated Iranian presidential candidates, a top election official says the box-by-box details of the vote will be released.

"During previous elections in the Islamic Republic, statistics concerning individual ballot boxes were considered confidential information ... this kind of information was only available to certain officials," deputy head of the Interior Ministry's election headquarters Ali-Asghar Sharifi-Rad said Sunday.

According to Sharifi-Rad, the Ministry had, however, decided to publish the results "box by box," to resolve ambiguities about the disputed election in which incumbent President Mahmoud Ahmadinejad won a landslide victory, ILNA reported.

His comments came after the country's highest electoral authority, the Guardian Council, said, "Votes collected in 50 cities surpass the number of people eligible to cast ballots in those areas."

A spokesman for the Council, however, said that the additional votes did not change the outcome of the election, as they were not enough to reverse the reelection of President Ahmadinejad.

The extra votes amount to roughly three million ballots.

Following the victory of President Ahmadinejad on June 12, the country has become the scene of illegal rallies with defeated presidential hopefuls Mir-Hossein Mousavi and Mehdi Karroubi rejecting the result as fraudulent and demanding a re-run.

The office of Tehran's prosecutor general on Monday said it had launched an investigation into the death of the 13 people who lost their lives in Tehran violence on Saturday. The unrest left 20 others injured.

The office announced on Monday that one of the individuals detained in connection with Saturday's violence is an armed terrorist, adding that further investigation will bring the remaining offenders to justice.
Posted by: Fred || 06/23/2009 00:00 || Comments || Link || E-Mail|| [6480 views] Top|| File under: Govt of Iran
Iran Revolutionary Guards Say They'll Crush Protests
(Bloomberg) -- Iran's Revolutionary Guards said the security forces will crush further protests over the disputed presidential vote, as the country's elections supervisory body acknowledged some balloting discrepancies. "The saboteurs must stop their actions" or face "the decisive and revolutionary action of the children of the nation in the Revolutionary Guards, the Basij, and other security and military forces, to put an end to the chaos," the state-run Mehr news agency cited the Revolutionary Guards as saying today in a statement.

Police attacked hundreds of protesters with tear gas and fired shots into the air as they broke up a rally in central Tehran's Haft-e-Tir square shortly after the Guards' warning, the Associated Press said.

The 125,000-strong Guards, tasked by Iran's clerical rulers with protecting the Islamic Revolution, have their own ground, air and sea forces. Club-wielding members of the Basij volunteer militia, which is linked to the Guards, have played a role in suppressing the protests against President Mahmoud Ahmadinejad's June 12 victory. Opponents say the ballot was rigged. "This shows that it is very serious and can destabilize the regime," Yossi Mekelberg, director of international relations at Regent's College, London, said in an interview. Without the Guards' intervention, the protests won't stop, he said.

Security forces deployed in Tehran to prevent further demonstrations after hundreds of thousands of Iranians took to the streets during more than a week of rallies that saw at least 17 people killed, according to the government. Police arrested as many as 457 people during clashes in the city on June 20, state-run Press TV said.

Guardian Council
The clerical Guardian Council, the top election body, acknowledged that the number of ballots cast in 50 districts surpassed the number of eligible voters in those areas, the state-run Islamic Republic News Agency reported today. Council spokesman Abbas Ali Kadkhodaei said the discrepancies, in areas with a total electorate of about three million, may have sprung from voters being allowed to cast their ballot in cities or provinces other than those where they live.

The Council has rejected a call from Mir Hossein Mousavi, the main challenger in the disputed election, for a new vote, offering only a partial recount of ballots. "Crossing the red lines and pursuing scenarios to agitate the public is an obvious sign of threatening the national security and endangering the interests of the establishment and Iran," the Guards said in their statement, adding that the protests tell "a story of a big conspiracy against the revolution and the Iranian nation."

Supreme Leader
The Guards, who answer directly to Supreme Leader Ayatollah Ali Khamenei and act as a counterweight to the army, warned the international community including the U.S., U.K. and Israel to stop stirring unrest in the country. Iran has accused foreign nations of provoking the protests, a charge denied by Western diplomats.

The U.S. designated the Revolutionary Guards' Quds Force a terrorist organization in October 2007, accusing the paramilitary group of supporting attacks on U.S. troops in Iraq. The focus of the Quds Force has been assistance to Islamic militant groups in other countries.

The U.K.'s Foreign Office said today it will withdraw temporarily family members of its diplomats in Tehran, because they have been unable to continue their normal lives. The ministry isn't advising other Britons to leave, though it said it is monitoring the situation with "the utmost vigilance" and advised against all except essential travel to the country.

Splits in Elite
The Guards' intervention came as splits within Iran's ruling elite deepened after police arrested relatives of an ex- president and Parliament's speaker said that most Iranians questioned Ahmadinejad's electoral victory.

Security forces detained five relatives of former President Ali Akbar Hashemi Rafsanjani, one of the most influential politicians in the country, state media said yesterday. They were released later. Bolstering the opposition, Speaker Ali Larijani, who served as Iran's nuclear negotiator until 2007, criticized the top election body for siding with Ahmadinejad and said most Iranians don't accept the results. "There is some serious dissatisfaction within the ranks," said Ilan Berman, an analyst with the American Foreign Policy Council in Washington. "Anytime a regime begins to eat its own, it signals significant transformation."

Rallying Support
Rafsanjani is believed to be rallying support within the clerical establishment for former Prime Minister Mousavi, 67. "The ball is in the opposition's court," said Kaveh-Cyrus Sanandaji, an Iran expert from Oxford University in the U.K. "The supreme leader and Ahmadinejad have proven they are willing to use violence against all dissent."

At Friday prayers in Tehran University on June 19, Khamenei reaffirmed Ahmadinejad's electoral victory. The president was re-elected for a second four-year term with 63 percent of the vote to Mousavi's 34 percent, according to the official tally.

Iran's rial strengthened 0.4 percent to 9,853.15 to the dollar, compared to 9,894.6 at the close of trading on June 19. The currency's rate is managed by Bank Markazi, the central bank.

Iran's governor at the Organization of Petroleum Exporting Countries, Mohammad Ali Khatibi, said the protests haven't affected the country's oil industry or crude exports. Iran is OPEC's second-biggest producer.

Oil Industry 'Normal'
"The recent developments in the country have had no impact on the oil industry or crude exports," state-run Press TV cited Khatibi as telling the Iran Daily newspaper yesterday. "The national oil industry is 100 percent normal."

The protests, the largest since the Islamic Revolution that ousted the shah in 1979, and the divisions within the regime mark an unprecedented challenge to the authority of Khamenei, the successor of Ayatollah Ruhollah Khomeini, leader of the Islamic Revolution. The loyalty of the security forces may be tested in the event of major bloodshed.

Mousavi urged his supporters to continue peaceful protests. Opposing lies and fraud is a right, Mousavi said in a statement published yesterday on his Web site.

Rafsanjani, 75, who heads the Assembly of Experts, a clerical body that has the power to appoint or dismiss the supreme leader, is likely to try to dislodge Khamenei, 69, said Anoush Ehteshami, a professor of international relations at Durham University in the U.K.

Rafsanjani's 'Direct Challenge'
"Rafsanjani is being forced to come out into the open," said Ehteshami. "The arrest of his family members is a direct challenge to him."

The Rafsanjani family members, including his daughter, Faezeh Hashemi, were detained two days ago in connection with the protests. The relatives were released yesterday, with Rafsanjani's daughter the last to be freed, late last night, Press TV said.

Ten people were killed on June 20 in Tehran as thousands defied Khamenei's imposition of a ban on rallies, state television reported, citing deputy police chief Ahmadreza Radan. Radan said more than 100 people were also injured in rioting. He said security forces didn't use firearms and "terrorist groups" among the protesters were responsible for the casualties. CNN television, citing workers at a Tehran hospital, said 19 people were killed. "The first priority of every nation is security," Foreign Ministry spokesman Hassan Qashqavi said today at a news conference in Tehran. "It will first ensure security then turn to elections, freedom, human rights and democracy."

Media Crackdown
The Iranian government continued its crackdown on foreign media coverage of the crisis. The British Broadcasting Corp. said yesterday that its correspondent in Iran, Jon Leyne, was told by the country's authorities to leave.

Newsweek reporter Maziar Bahari, 41, was arrested by security forces at his Tehran apartment over the weekend. Newsweek called in a statement for the dual Canadian-Iranian citizen's immediate release. "The stage may now be set for a violent showdown," said Michael Eisenstadt of the Washington Institute for Near East Policy. "Past experience, however, raises questions about whether the security forces can be uniformly relied on to implement an order to violently quash the protests."

In 1994, army and Revolutionary Guards garrisoned near Qazvin, a town northwest of Tehran, refused to obey orders to fire on rioters, said Eisenstadt.

For Rafsanjani, Mousavi and their allies, the democratic legitimacy of the Islamic republic is at stake, said Hooman Majd, the author of "The Ayatollah Begs to Differ: The Paradox of Modern Iran."

"If they have the chance to seize power and oust the supreme leader, they'll do it," Oxford University's Sanandaji said.
Posted by: Fred || 06/23/2009 00:00 || Comments || Link || E-Mail|| [6511 views] Top|| File under: Govt of Iran
Who's in the News
42
[untagged]
10
Govt of Iran
6
TTP
4
Taliban
2
Global Jihad
2
Jamaat-ul-Mujahideen Bangladesh
1
PLO
1
al-Shabaab
1
Govt of Pakistan
1
Moro Islamic Liberation Front
1
al-Qaeda
1
al-Qaeda in North Africa
1
Hizbul Mujaheddin
1
Hamas
1
Palestinian Authority
Bookmark
E-Mail Me
The Classics
The O Club
Rantburg Store
The Bloids
The Never-ending Story
Thugburg
Gulf War I
The Way We Were
Bio
Merry-Go-Blog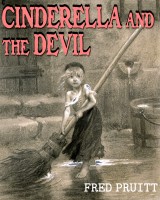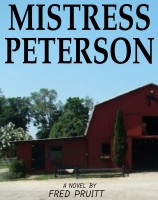 On Sale now!


A multi-volume chronology and reference guide set detailing three years of the Mexican Drug War between 2010 and 2012.

Rantburg.com and borderlandbeat.com correspondent and author Chris Covert presents his first non-fiction work detailing the drug and gang related violence in Mexico.

Chris gives us Mexican press dispatches of drug and gang war violence over three years, presented in a multi volume set intended to chronicle the death, violence and mayhem which has dominated Mexico for six years.
Click here for more information


Meet the Mods
In no particular order...


Steve White
Seafarious
Pappy
lotp
Scooter McGruder
john frum
tu3031
badanov
sherry
ryuge
GolfBravoUSMC
Bright Pebbles
trailing wife
Gloria
Fred
Besoeker
Glenmore
Frank G
3dc
Skidmark
Alaska Paul



Better than the average link...



Rantburg was assembled from recycled algorithms in the United States of America. No trees were destroyed in the production of this weblog. We did hurt some, though. Sorry.
3.239.4.127

Help keep the Burg running! Paypal: