-Short Attention Span Theater-
Happy Father's Day!
It's a sobering time out in the world, but that should not stop us from acknowledging the incredibly important role Dads play in our lives and the lives of all they touch.

Thanks for working hard, protecting and guiding and for making it okay to eat cold cereal for dinner standing up at the sink once in a while. Or whatever .... ;-)
Posted by: || 06/21/2009 08:27 || Comments || Link || E-Mail|| [6468 views] Top|| File under:
Afghanistan
Mullah Omar Is Back
Mullah Omar, supreme leader of the Taliban, is reasserting direct control over the militant group's loose-knit insurgency in Afghanistan, ordering attacks and shuffling field commanders in preparation for the arrival of thousands of additional U.S. troops, according to U.S. officials and insurgents in Afghanistan.

Until recently, the ground-level conduct of the Taliban's war against the U.S.-led coalition has been left to local commanders acting on their own. Mr. Omar, who heads a Taliban leadership council called the Quetta "shura" -- named after the city in southeast Pakistan where it is believed to be based -- has typically focused on choosing Taliban leaders and funneling money, religious guidance and strategic advice to fighters.

But since the start of the year, Mr. Omar, through his direct lieutenants, has ordered a spate of suicide bombings and assassinations in southern and eastern Afghanistan that presage a bloody phase to come in the Afghan war, according to U.S. officials and Afghan insurgents.


Posted by: Anonymoose || 06/21/2009 19:27 || Comments || Link || E-Mail|| [6489 views] Top|| File under:
Rockets hit US base in Afghanistan, 2 troops dead
KABUL (AP) - A rare rocket attack on the main U.S. base in Afghanistan early Sunday killed two U.S. troops and wounded six other Americans, including two civilians, officials said. Two U.S. troops died and six Americans were wounded, including four military personnel and two civilians, said Lt. Cmdr. Christine Sidenstricker, a U.S. military spokeswoman.

The wounded personnel were taken to the main hospital on Bagram for treatment. ISAF said it wasn't known if any Afghan civilians living near the base were harmed in the attack.

The top government official in Bagram, Kabir Ahmad, said several rockets were fired at the base early Sunday. A spokesman with NATO's International Security Assistance Force said that three rounds landed inside Bagram and one landed outside. Bagram Air Base, which lies 25 miles (40 kilometers) northeast of Kabul, is surrounded by high mountains and long stretches of desert from which militants could fire rockets. But such attacks, particularly lethal ones, are relatively rare.
Posted by: Steve White || 06/21/2009 16:09 || Comments || Link || E-Mail|| [6498 views] Top|| File under: Taliban
U.S. Military Says Afghanistan Bombings Killed 26 Civilians not 140
WASHINGTON — A U.S. warplane failed to follow all operational rules in a complex battle in Afghanistan last month that killed an estimated 26 civilians and 78 Taliban fighters, the U.S. military concluded in a report released Friday.

The deaths last month raised the stakes in a growing battle for the good will of Afghan civilians, whose allegiance Defense Secretary Robert Gates has said is crucial if the United States is going to win the faltering war in Afghanistan.

"The inability to discern the presence of civilians and assess the potential collateral damage of those strikes is inconsistent with the U.S. government's objective of providing security and safety for the Afghan people," the report prepared by U.S. Central Command said.

Three U.S. airstrikes conducted after dark near the close of the chaotic fight in the western Farah Province probably accounted for the civilian deaths, the report said. It contained only mild criticism of the B-1 bomber crew involved, however, and the nation's top military official has already said there is no reason to punish any U.S. personnel.

The report contains no surprises — U.S. officials had already given rough estimates of the number of deaths — but provides a vivid narrative of a firefight that also killed five Afghan national police officers. Two U.S. personnel and seven Afghan security officers were wounded.

Local Afghan officials have said as many as 140 people were killed.

The report recommends refining the current rules for operations with the potential to kill civilians and ensuring that training matches the rules.

Other recommendations include improving the military's ability to get its side of the story in front of Afghans faster, something commanders say is frustratingly difficult. The U.S. should be "first with the truth," the report said.

The report promised a follow-up in four months on how well new tactical rules are working.

The chairman of the Joint Chiefs of Staff, Admiral Mike Mullen, told a Pentagon news conference Thursday that he has seen nothing in the investigation that would call for disciplinary action against the U.S. forces involved.

Mullen added that the complex, seven-to-eight hour fight, which stretched from daylight to dark, revealed gaps in the chain-of-command and some training shortcomings that military leaders plan to address.

Mullen said he is satisfied that U.S. forces involved in the battle were sufficiently sure of their targets and believed that civilians would not be injured when they fired.

Defense Secretary Robert Gates has said the accidental killing of civilians in Afghanistan has become one of the military's greatest strategic problems in the faltering war.

Gates has also said the thousands of new U.S. troops deploying in Afghanistan can lessen the reliance on airstrikes that sometimes kill civilians and undermine support for the fight against the Taliban.

He has assigned his new general running the Afghan war to find new ways to reduce the number of deaths.
Posted by: GolfBravoUSMC || 06/21/2009 01:28 || Comments || Link || E-Mail|| [6473 views] Top|| File under:
Blast Kills Six Civilians in Herat
[Quqnoos] A roadside bomb struck a car in western Afghanistan, killing six members of a family, Friday midnight, officials said

Naqibullah Arween, a spokesman for the local administration said three women are including the victims of the mine that went off in Guzara district of Herat province. The victims were heading off to Guzara district after visiting relatives in Herat city, he added.

"We suspect the bomb was planted by the Taliban to target security forces. It struck a civilian car and killed three women and three men," Mr Arween said.

No parities including the Taliban have immediately claimed responsibility for the attack that killed only civilians.

Guzara, a few km south of the relatively stable Heart city is a restive district in the province. Quqnoos's Reza Shir Mohammadi in Herat says Guzara is a stronghold of insurgents led by Ghulam Yahya Akbari, a local guerilla leader who previously served as a top provincial official under Karzai administration.

Normally Taliban escapes to claim responsibility of such insurgent attacks that target local civilians in the country.

The incident in Guzara district of Herat is one of recent deadly incidents that end to the deaths of local people in Afghanistan.

Soldier killed
Moreover in a separate roadside bomb blast, a British soldier has been killed in the southern Helmand province, the heartland of the Taliban militants. The soldier died on Friday morning during a routine patrol in central Helmand province, Sky news reported on Saturday.

The soldier's death raises the death toll of British army in Afghanistan to 169 since the beginning of the war in October 2001.

This article starring:
Ghulam Yahya Akbari,
Posted by: Fred || 06/21/2009 00:00 || Comments || Link || E-Mail|| [6471 views] Top|| File under: Taliban
Student Beheaded at Campus in Kandahar
[Quqnoos] Unknown men beheaded a university student in the southern Kandahar province on Friday, officials said. The third-year medical student at Kandahar University was found dead with his throat cut Friday at around 11:00 am inside a mosque at the campus where he was studying.

No parties or individual have immediately claimed responsibly for the beheading of Mohammad Moshtaq, a Kabul origin student who was studying in Kandahar, the birthplace of the Taliban militants. A classmate of decapitated Moshtaq, Abdul Haq is missing, classmates confirmed.

According to Brig Gen Maituallah Safi Kandahar Police Chief, no arrest have yet been made but investigations have begun to identify the criminals. "There is a possibility that Moshtaq's missing friend has committed the murder, there is no prove for this yet," Gen Safi told a news conference on Saturday morning.

A classmate of Moshtaq who is shocked after the incident and wished to remain anonymous said, Moshtaq was a simple student and he had no establishments to officials in Kandahar.

Quqnoos's correspondent Mohammad Masumi in Kandahar said the university has no surrounding walls and according to students, unknown dangerous men were seen around over the past few days.

Students warned to launch protest rally unless the men behind the murder of the student are identified and punished.

Kandahar University Chancellor Dr Hazrat Mir Totakhel termed the incident a unique tragedy that happened at the campus of the university during the daylight.
Posted by: Fred || 06/21/2009 00:00 || Comments || Link || E-Mail|| [6483 views] Top|| File under: Taliban
India-Pakistan
7 Taliban killed by Pakistan citizens' militia
A citizens' militia trying to drive out the Taliban killed seven militants in a two-hour firefight in Pakistan's troubled northwest, police said Sunday. Several civilian militias, known as lashkars, have emerged in Upper Dir since a suicide bombing on a mosque two weeks ago that was blamed on the Taliban killed at least 33 people. The militias carry out patrols and have been pursuing remnants of Taliban who had tried to expand their influence into the area.

Ejaz Ahmed, police chief in the Upper Dir region, said scores of militants have been trapped and killed by the militias in several villages, with police cutting off escape routes. The Taliban who were killed Saturday had been trying to flee when they came across the militiamen and opened fire, he said. "Due to heavy losses, militants have been attempting to escape the area under cover of dark, and last night's incident was one such attempt," Ahmed said. He said no civilians were killed in the fighting.

In the most striking example of growing anti-Taliban sentiment, up to 1,600 tribesmen in Upper Dir cleared three villages of Taliban fighters two weeks ago, killing at least six militants.
Posted by: trailing wife || 06/21/2009 11:34 || Comments || Link || E-Mail|| [6472 views] Top|| File under:
Two perish amid Karachi shooting
[Geo News] Unknown armed militants have shot dead two persons in Baldia Town and Saeedabad localities here late on Saturday evening, police sources told Geo news. According to police sources, the victims were identified as 25-years-old Hafeez and 24-years-old Sheraz who were rushed to Civil Hospital for medical treatment but succumbed to their injuries. Police have registered cases against unidentified miscreants, sources added.
Posted by: Fred || 06/21/2009 00:00 || Comments || Link || E-Mail|| [6465 views] Top|| File under:
Peshawar security put on red alert
[Geo News] The security in Peshawar has been put on high alert in the face of unsatisfactory law and order situation in the provincial capital on Saturday while the suspected vehicles and persons are being strictly checked, Geo news reported. According to police sources, all the entrances and exists of city, in a bid to step up security measures, are being strictly monitored.
Posted by: Fred || 06/21/2009 00:00 || Comments || Link || E-Mail|| [6470 views] Top|| File under: al-Qaeda in Pakistan
15 suspected of DMJ bombings held
[Geo News] At least 15 suspected persons, allegedly having involvement in the Dera Murad Jamali bombings, which took place on Friday, have been arrested here on Saturday, police sources claimed. Police said they have also recovered arms from their possession meanwhile, DIG Naseerabad Ifikhar Hussain Tarar told Geo news police launched search operation following DMJ bombings on Friday, arresting 15 suspected persons including five chief commanders from Farari camps. Â"All suspects have been shifted to anonymous place for further investigations, he confirmedÂ" adding, Â"25 kilogram explosive, seven rocket launchers, 15 Kalashnikovs and other arms were seized from themÂ".
Posted by: Fred || 06/21/2009 00:00 || Comments || Link || E-Mail|| [6473 views] Top|| File under: TTP
Two terrorism suspects held in Quetta
[Geo News] Police have claimed arresting two persons allegedly accused of plotting terror attacks from the provincial capital and seized arms from their possession here on Saturday, police sources said. According to sources, Satellite Town police raided a vehicle in the outskirt of Quetta arresting two terror suspects and recovered three Kalashnikovs, 15 gun magazines, and other armaments and a vehicle form their possession Two are allegedly involved in the terrorist attacks in Quetta, police said.
Posted by: Fred || 06/21/2009 00:00 || Comments || Link || E-Mail|| [6476 views] Top|| File under: Govt of Pakistan
17 accused of assisting terrorists nabbed from Punjab
[Geo News] The law enforcement agencies have claimed arresting as many as 17 persons, charged with helping terrorists, from separate areas of Punjab on Saturday, sources said. Those arrested were declared, hailing from banned religious outfits, sources said. Intelligence sources said apprehended alleged terrorists include Hafiz Abdul Malik, Abdul Rehman, Muhammad Ismael, Murtuza Sial Zakirullah, Muhammad Khalid, Saifullah, Qari Barakullah, Molvi Jan Muhammad, Muhammad Zikria, Abdul Wahab, Qari Ibrahim, Haroon Rasheed, Muhammad Ismael and Muhammad Rasheed. They have been accused of providing shelter, food, security and information of sensitive buildings, sources concluded.
Posted by: Fred || 06/21/2009 00:00 || Comments || Link || E-Mail|| [6476 views] Top|| File under: al-Qaeda in Pakistan
Swat forces gain control of key mountain peak
[Geo News] Security forces have succeeded in establishing control on a very important mountain peak in terms of defence 1747 in Shaprial, Swat following a fierce fight with militants. A number of hideouts of the militants have been destroyed in the valley and the militants have been forced retreat to Bihaa valley, officials said. The militants were targeting the forces from an important mountain peak at the height of 1747. The mountain stands between Peochar and Bihaa valley. It was indispensable for the security forces to gain control of this strategically important position. Therefore, the forces decided to launch massive offensive to secure this position. The security forces approached the mountain from three sides and succeeded in clearing of the militants after fierce fighting. It was later discovered that militants had built many of their hideouts in dozens of feet long tunnels in the mountain. The militants were forced to leave all these tunnels. Written material explaining the methods of preparing various improvised explosives was found from these training facilities.
Posted by: Fred || 06/21/2009 00:00 || Comments || Link || E-Mail|| [6473 views] Top|| File under: Govt of Pakistan
Security beefed up as alleged suicide bombers enter Lahore
[Geo News] The security of the provincial capital has been tightened following reports regarding the entry of suicide bombers here on Saturday, police sources said. Intelligence sources said, the alleged suicide bombers include 18-years-old Zubai and 22-years-old Inayatullah. Zubair's complexion is wheat colored, possessing big nose, presenting round face and 5.7 feet high while Inayatullah is 5.6 feet high, possessing white colour and keeps long beard.


No problem picking out the would-be miscreants in a crowd, with those descriptions.

Two terrorists have been assigned to target Data Darbar, Staff College NIPA mall road and Civil Services Academy, sources claimed.
Posted by: Fred || 06/21/2009 00:00 || Comments || Link || E-Mail|| [6468 views] Top|| File under: al-Qaeda in Pakistan
Fresh clashes in Kurrum Agency claim 3 lives
[Geo News] The fresh clashes between two rival tribes here have continued on Saturday claiming three lives while 11 sustained critical wounds, Geo news reported. Sources said it is now fifth day today since beginning of fresh clashes following checkpost ambush in Balesh Khel area here as three tribesmen were killed in last 24 hours while as many as eight deaths have been reported so far and thirty-two injured. Tribes demanded government of taking stringent actions to halt intrusion of militants from other areas to end clashes, sources concluded. Fresh clashes in Kurrum Agency claim 3 lives PARA CHANAR: The fresh clashes between two rival tribes here have continued on Saturday claiming three lives while 11 sustained critical wounds, Geo news reported. Sources said it is now fifth day today since beginning of fresh clashes following checkpost ambush in Balesh Khel area here as three tribesmen were killed in last 24 hours while as many as eight deaths have been reported so far and thirty-two injured. Tribes demanded government of taking stringent actions to halt intrusion of militants from other areas to end clashes, sources concluded.
Posted by: Fred || 06/21/2009 00:00 || Comments || Link || E-Mail|| [6471 views] Top|| File under: Takfir wal-Hijra
50 militants killed in Pak fighting
[Bangla Daily Star] Pakistani troops backed by jet fighters and artillery have killed about 50 militants in a volatile northwestern tribal region near Afghanistan where the country's top Taliban leader is believed to be entrenched with thousands of his fighters, officials said yesterday.

They were the first known militant casualties in South Waziristan where Pakistan Taliban head Baitullah Mehsud and al-Qaeda figures are believed to be hiding since the military started pounding the area with artillery about a week ago. Mehsud is blamed for a series of suicide attacks that have killed more than 100 people since late May.

Although the army has not announced a formal start of full-scale operations in South Waziristan an offensive that Washington has been pressing Pakistan to undertake officials said troops are already occupying strategic positions in the region.

Lahore Commissioner Khusro Pervaiz has warned that the militants could target some strategically important buildings in the city.

Pervaiz said that the terrorists are on the look out for the right opportunity to carry out terror strikes on the offices of law-enforcement agencies and top hotels located here.

According to The Daily Times, the Lahore CCPO, Pervaiz Rathore, in his letter to Pervaiz, has warned that militants may trigger attacks more powerful and devastating than those that have occurred in the recent past.

The militants could target important buildings such as the IB headquarters, Central Police Office, Special Branch offices, CID offices, Police Investigation Headquarters, NADRA and passport offices, Rathore feared.

Following the increased threat perception, Lahore police have been asked to beef up security at the Pearl Continental and Avari hotels, as they are also in the terror hit-list.

The operation, seen as a test of nuclear-armed Pakistan's resolve against an insurgency that has expanded in the past two years, could be a turning point in its sometimes halfhearted fight against militancy. It also could help the war effort in Afghanistan, because the tribal belt has long harboured militants who launch cross-border attacks.

Jet fighters flattened two abandoned militant-linked seminaries and a training facility Friday in a clear sign that the operation was ramping up.

Two intelligence and army officials, speaking on condition of anonymity because they were not authorised to speak to media, said heavy fighting was under way in the villages of Barwand and Madijan, with about 50 militants killed.

There was no immediate comment from the military, and the reports could not be independently confirmed due to restrictions on media access to the region.

Meanwhile, artillery fire was pounding militant positions in the Biha valley, in the upper Swat Valley, as an intense operation there started Friday night against remnants of Taliban fighting forces and continued into the day.

"This area is the centre of gravity for the terrorists," said Maj. Gen. Sajjad Ghani, who is in control of efforts to clear a 3,860-square-mile (10,000-square-kilometer) area of Taliban. "As of now, there are only pockets of resistance left. The terrorists are on the run. Command and control is disarray. They are unable to organise an integrated response."

During a military-sponsored trip for journalists to the town of Chuprial, Ghani said 95 percent of Swat has been cleared and that most of the resistance the military is facing is in Biha, a short valley that backs into snow-covered mountains that are limiting the Taliban's efforts to flee.

He said about 400 militants have been killed in the area over the past six weeks but conceded that many top commanders have managed to escape, some possibly headed to havens in Afghanistan or the Waziristan tribal areas. He did not specify how many militants are believed to be holding out, and his statements could not be independently confirmed.

Overall, the army says it has killed nearly 1,500 militants since April in Swat.

Ghani said a high-intensity operation will continue for about a week or so, then another few weeks will be needed to go after stragglers.

Reporters were taken to an abandoned militant training camp where Ghani said about 50 militants were killed, including Arabs, Afghans and Uzbeks. The complex included tunnels and an ammunition dump. Troops showed off seized weapons, including improvised bombs, heavy machine guns and ammunition boxes for rocket-propelled grenades.

Helicopters, including Cobra gunships, flew overhead, and there was no sign of civilians in the scenic area of steep mountainsides and terraced fields, dotted with small villages of single-story concrete houses. The army clearly has the high ground in most places, dug in with heavy machine guns in sandbagged bunkers.

Officials are planning to let some of the 2 million people displaced by fighting in Swat to start returning home further south Thursday.

They are being sent first to Mingora, Swat's main city. Electricity and civic facilities must be restored before they are allowed to go home in "phases," said Fazal Karim Khattak, a senior government official.

Refugees were happy to hear they will soon go home but worry about what they will find.

"Of course I am happy, but I don't know whether our home is safe or it has been destroyed," said Khadija Bibi, 45, a mother of four who left her home in the Kanjua near Mingora in May.

Khaisata Khan, 32, who owned a shop in the heart of the city of Swat, said he didn't know what had happened to his shop as the military had targeted Taliban in the area where it was located.

"If peace returns to Swat, I will forget the damage to my property and the pain we have to face in the camps," he said as he sat in a camp on the outskirts of the main northwestern city of Peshawar.

The Swat offensive has been generally welcomed in Pakistan, but public opinion could quickly turn if the government fails to effectively help the refugees or civilian casualties mount. The government has said the army will need to stay in Swat for a year to ensure security.
Posted by: Fred || 06/21/2009 00:00 || Comments || Link || E-Mail|| [6474 views] Top|| File under: TTP
32 Taliban killed in anti-Mehsud battle
Security forces backed by jet fighters and artillery have killed at least 32 Taliban in South Waziristan while an officer and five jawans lost their lives in preparation for the launch of Operation Rah-e-Nijat against Baitullah Mehsud, the military said on Saturday.

Saturday's clashes helped the forces take control of a road linking Sarwaki and Tanai -- two key towns in South Waziristan -- advancing towards the strongholds of Baitullah.

"We have secured the road following heavy pounding of the Taliban positions by jet aircraft, helicopter gunships and long-range artillery," military sources told Daily Times.

Sources close to the Taliban in Tank city confirmed the Taliban's losses, saying the "retreat was tactical. The forces have taken control of the highway linking Sarwaki with Tanai".

Although the army has not announced a formal start of full-scale operations in South Waziristan, officials said troops are already occupying strategic positions in the region.

Malakand: Eight Taliban, meanwhile, were killed in Malakand division where the army is combing areas in the Swat, Buner and Lower Dir districts, a military statement read.

In Swat, the security forces secured Kotlai, Chungai, Zarakhela and commenced an operation towards Dagai. During exchange of fire with Taliban, a solider was injured.

"Terrorists ambushed a security forces vehicle ... resultantly three soldiers [were martyred while] seven others were injured," the military said.

Security forces were ambushed at Hilal Khel in Bajaur leading to heavy exchange of fire with the Taliban, the military said, adding that two soldiers were martyred and another six injured.
Posted by: || 06/21/2009 00:00 || Comments || Link || E-Mail|| [6473 views] Top|| File under: TTP
15 more Taliban killed in Bajaur fighting
Fifteen Taliban including two key commanders were killed in an offensive by the security forces in Charmang area of Bajaur Agency, a private TV channel reported on Saturday. According to the channel, commander Omar, a foreigner, is also among those killed in the operation. The security forces also destroyed four hideouts of the Taliban during the action. The operation comes a day after Taliban blew up two boys' schools and a college in Bajaur on Friday. Several locally-made bombs had been planted inside the school buildings, local government officials had said, adding that both schools had been completely destroyed.
Posted by: || 06/21/2009 00:00 || Comments || Link || E-Mail|| [6467 views] Top|| File under: TTP
Indian troops re-take town from Maoists
LALGARH, INDIA - Indian troops regained control on Saturday of a town captured by Maoists during a rebellion by the left-wing activists against West Bengal state's communist rulers. Security personnel met little resistance as they moved into the key settlement of Lalgarh, 130 kilometres (80 miles) from Kolkata, Manoj Verma, police superintendent of West Midnapur district, told AFP by phone.

"Our forces have reached Lalgarh police station. It was a smooth march to Lalgarh through the forests," he said.

About 1,800 state and federal troops have been deployed to quell the uprising that began one week ago when Maoists and tribal villagers went on the rampage against the state's ruling Communist Party of India-Marxist (CPM). Police say 10 CPM activists had been killed by Thursday and that security camps and party offices had also been burnt down.

Praveen Kumar, a senior West Bengal police officer, said that clearing the whole area under rebel control — comprising hundreds of villages in more than 1,000 square kilometres (390 square miles) — would take time.

"It is a partial victory," Kumar told reporters in Lalgarh on Saturday. "The 100 percent operation is yet to be completed. It may take days, even weeks to do this."

The Maoist insurgency, which grew out of a peasant uprising in 1967, has hit 15 of India's 29 states. The rebels say they are fighting for the rights of neglected tribespeople and landless farmers.
Posted by: Steve White || 06/21/2009 00:00 || Comments || Link || E-Mail|| [6469 views] Top|| File under:
Iraq
Truck bomb kills more than 60 in northern Iraq
[Jerusalem Post Middle East] A truck bomb exploded as worshippers left a Shiite mosque in northern Iraq on Saturday, killing at least 63 people and wounding nearly 200 in the deadliest bombing in nearly two months.

The blast near Kirkuk - a city rife with ethnic tensions - came hours after the prime minister insisted US troops will leave Iraqi cities by the end of this month "no matter what happens," but acknowledged more violence was likely.

The Americans already have begun withdrawing combat troops from inner-city outposts in Baghdad, Mosul and other urban areas ahead of the June 30 deadline. But continued assassinations and high-profile explosions have heightened concerns that Iraqi forces are not ready to take over their own security.

Worshippers were leaving the mosque in Taza, 10 miles (20 kilometers) south of Kirkuk, following noon prayers when the truck exploded, demolishing the mosque and several mud-brick houses across the street, according to police and witnesses.

Rescue teams searched for hours to find people buried under the rubble while women begged police to let them near the site so they could search for loved ones. The US military said it was providing generator lights and water at the site.

Ambulances rushed victims to the overwhelmed hospital in Kirkuk and some victims had to be taken to hospitals in nearby cities. Three babies cried as they were placed on a single hospital bed to be treated.

Brig. Gen. Sarhat Qadir of the Kirkuk police force said late Saturday that the discovery of bodies beneath the debris had pushed the death toll to 63, while 170 were wounded.

Witnesses said the truck was parked across the street from the mosque and they assumed the driver was praying, although Kirkuk's police chief, Maj. Gen. Jamal Tahir, said investigators were looking into the possibility it was a suicide bombing.

"The truck was parked near our house; therefore most of the victims were found beneath the debris of the houses, mostly women and children," said Ehsan Mushir Shukur, whose sister was seriously wounded and taken to the Kurdish city of Sulaimaniyah.

He said his wife was also wounded while his sister's young son and daughter were killed.

Yellman Zain-Abideen, who was wounded by shrapnel in his hand and face, cried for his missing son who had been leaving the mosque with him when the blast occurred.

The 43-year-old father of four blamed local authorities for not providing sufficient security in the mainly Turkomen area, which is surrounded by Sunni villages.

"There should have been guards around the mosque, we are living in an area surrounded by enemies," he said.

AP Television News footage later showed men using pickaxes and shovels to dig dozens of graves in the cemetery behind the mosque to bury the victims.

Nobody claimed responsibility for the attack, but it bore the hallmark of al-Qaida in Iraq or other Sunni insurgents who remain active in northern Iraq despite security gains.

Tensions have risen in the oil-rich area as Kurds seek to incorporate Kirkuk into their semiautonomous region despite opposition from Arabs, Turkomen and other rival ethnic groups.

Officials also have warned that insurgents are likely to stage more attacks after the withdrawal deadline to try to undermine confidence in the government's ability to protect its people.

Saturday's explosion near Kirkuk was the deadliest since April 24 when back-to-back suicide bombings by female attackers killed 71 people outside a Shiite shrine in Baghdad.

A suicide car bomber also struck an Iraqi police patrol Saturday in Karmah, a former insurgent stronghold west of Baghdad, killing the three officers, police said.

Prime Minister Nouri al-Maliki urged Iraqis to maintain support for government forces, calling the first phase of the US withdrawal plans a "great victory."

"Don't worry if some security breach occurs here or there," he said in an address earlier Saturday to members of the ethnic Turkomen community in Baghdad. "They are trying to destabilize the situation, but we will confront them."
Posted by: Fred || 06/21/2009 00:00 || Comments || Link || E-Mail|| [6472 views] Top|| File under: al-Qaeda in Iraq
Southeast Asia
Terrorists in southern Thailand using schools to recruit
Insurgents in southern Thailand are using a network of Islamic schools to recruit fighters, but their movement does not appear to be linked to Al Qaeda or other foreign Islamist groups, according to a study due to be released Monday.

Since an upswing of violence five years ago, analysts have sought to pinpoint the primary motivations of an insurgency that has left more than 3,400 people dead in towns and villages within several hours' drive of Thailand's most popular beach resorts. The 20-page study by the International Crisis Group describes a homegrown movement of Malay Muslim fighters that seeks independence from Thailand and is built around longstanding resentment toward the majority Thai Buddhists in the country. Thai officials have in the past attributed the violence to the drug trade and other criminal activities.

A group known as the National Revolutionary Front-Coordinate was the main force in recruiting an estimated 1,800 to 3,000 fighters drawn from more than 100,000 students in the area's Islamic school system, the report says. "The classroom is the point of first contact," the report said. "Recruiters invite those who seem promising — devout Muslims of good character who are moved by a history of oppression, mistreatment and the idea of armed jihad — to join extracurricular indoctrination programs in mosques or disguised as football training."

The Crisis Group said the report was based on 16 months of interviews with religious teachers and students — all of whom are unidentified — involved in underground activities.

Until recently, a two-year crackdown by the Thai military appeared to be reducing violence in the area. But tensions flared earlier this month when a group of masked gunmen opened fire on a crowd of worshipers outside a mosque, killing 10 people and seriously wounding 12. Since the start of this month, at least 36 people have been killed and more than 100 have been wounded in southern Thailand. Buddhists are often targeted in the conflict, but more than half of those killed in the past five years have been Muslim, many labeled by the insurgents as collaborators or spies for the government.

The insurgents use many of the same methods in their recruitment — oath-taking, indoctrination and military training — as other jihadist groups. But in southern Thailand, the report says, recruiters "appeal to Malay nationalism and the oppression of Malay Muslims by Buddhist Thai rulers" rather than invoking a universal Islamic state or a global jihad. A pamphlet found at an Islamic school during a raid by security forces in 2005 offered a window into the teachings. "Our land is crying and calling and waiting for independence and fraternity," it said. "We have been treated as second-class citizens or like children of slaves."

The insurgents are helped in their recruitment by reports of torture by the military, disappearances and extrajudicial killings, according to the study. A Muslim lawyers' group tallied 74 reports of torture of detainees between June 2007 and April 2008.

The recruitment is secretive, and, even in schools where insurgents are active, "not all school administrators, teachers and students may be aware of what is happening, let alone consent to it," the report said. Training often occurs at night in the remote, low-lying mountains of the area.

Government efforts to offer an alternative to the Islamic schools have met deadly resistance. Over the past five years, 115 public school teachers and education officials have been killed and 200 schools burned.
Posted by: ryuge || 06/21/2009 09:58 || Comments || Link || E-Mail|| [6494 views] Top|| File under:
Sri Lanka
UN says two staff members arrested in Sri Lanka
COLOMBO (AFP) — The United Nations said on Saturday that two of its employees working among tens of thousands of war-displaced civilians had been arrested by Sri Lankan authorities. The two men, both ethnic Sri Lankan Tamils, were reported missing eight days ago and were subsequently discovered to have been taken into custody by Sri Lankan officials, the UN office in Colombo said in a statement.

"We are not aware which, if any, charges have been laid, and nor are we aware of the details of any accusations," the statement said.

The two men were working for the UN refugee agency and the UN office for Project Services in the northern region of Vavuniya.

Human rights organisations have reported that thousands of Tamils had been taken from the state-run camps for people displaced by the recently ended war between troops and Tamil Tiger rebels.

The UN has often been at odds with the Sri Lankan government over Colombo's handling of the final days of battle against the rebels and the treatment of 300,000 people displaced by the fighting.
Posted by: Steve White || 06/21/2009 00:00 || Comments || Link || E-Mail|| [6466 views] Top|| File under:
Syria-Lebanon-Iran
23 reporters arrested in Iran
PARIS (AP) — Iranian authorities have arrested 23 journalists and bloggers since post-election protests began a week ago, according to a media watchdog that says reporters are a "priority target" for Iran's leadership. Among those arrested was the head of the Association of Iranian Journalists, Reporters Without Borders said Sunday.

"It's becoming more and more problematic for journalists," said Benoit Hervieu of the Paris-based group, also known by its French acronym RSF.

The group released a list of 23 Iranian journalists, editors and bloggers arrested since June 14, and says it has lost contact with several others believed detained or in hiding. Hervieu said RSF verified each arrest via its network of reporters and activists in Iran. No foreign journalists were on the list.
The reasons behind the detentions remain unclear.

Iran's authorities have long kept a close eye on local and international media operating in the country, and clamped down as protests engulfed Tehran last week over the June 12 presidential election, the biggest challenge to the cleric-led government in 30 years. President Mahmoud Ahmadinejad was declared the landslide winner, but supporters of reformist challenger Mir Hossein Mousavi say fraud was widespread.

Authorities have banned foreign media from reporting from the street and allow only phone interviews and information from officials sources such as state TV. Many Web sites have been blocked. Iran is particularly sensitive about news reports, blogs and Internet reports in Farsi.

"The regime has been visibly shaken by its own population and does not want to let this perception endure," RSF said in a statement.

The British Broadcasting Corporation's correspondent in Tehran has been ordered to leave the country, a BBC spokesman said on condition of anonymity in line with company policy. The Fars news agency said Sunday that Jon Leyne will have to leave Iran within 24 hours, and that Iranian officials have accused Leyne of "dispatching fabricated news and reports, ignoring neutrality in news, supporting rioters and trampling the Iranian nation's rights."

Ali Mazroui, the head of the Association of Iranian Journalists, was arrested Sunday morning, RSF said.

Overnight, husband-and-wife Bahaman Ahamadi Amoee and Jila Baniyaghoob were arrested by plainclothes officers who searched their home, RSF said. Baniyaghoob edits a news Web site that focuses on women's rights, and her husband writes for various pro-reform publications.

Also detained is Mohammad Ghochani, editor of Etemad Meli, owned by opposition presidential candidate Mehdi Karoubi.

Others detained include a blogger known as the "Blogging Mullah," a cartoonist, a TV producer, the publisher of several newspapers, a disabled former newspaper editor and a business reporter.

Nakhle Elhage, news director at Dubai-based Al-Arabiya television network, said authorities told them their activities have been suspended until further notice but did not ask their resident correspondent Diaa al-Nasseri — an Iraqi — to leave.

Last Sunday, Al Arabiya in Tehran was told by the authorities to suspend their activities for one week.
RSF says that, even before the election, Iran held more journalists and cyber-dissidents in jails than any other country in the Middle East.

Hervieu said blogs, Twitter, YouTube and other Internet methods are the only way most people can convey information from the street. But the use of anonymity by blog posters trying to avoid repercussions makes information difficult to verify. Many of those posting "are both spectators and activists," blurring lines of impartiality, he said.

He said small digital cameras passed from activist to activist and then to a foreign colleague or news organization are helping spread images, though their provenance is not always clear.

He noted the example of the much-viewed amateur video on YouTube, showing dozens of Iranians running down a street and shouting "Allahu Akbar" after police fired tear gas.

AP Executive Editor Kathleen Carroll said last week that, when controls are imposed, "we work with those restrictions, keeping in mind our ultimate goal is to be able to do our jobs as journalists," she said.

Reporters were also restricted during the 1979 Iranian Revolution, which saw the installation of the Islamic regime in power today.
Posted by: || 06/21/2009 13:21 || Comments || Link || E-Mail|| [6492 views] Top|| File under:
Pic of the Day: From Tehran, Sept 18, 2001
Pic is from archives of Tehran24.com -- Link takes you to pics of crowds in Tehran June, 2009 ---

Do you remember the last revolution you witnessed?



The images below are from a peaceful candlelight vigil on the streets of Tehran, Iran. (September 18th, 2001)


The participants lit candles, mourned, and prayed to show their grief over the loss of innocent life in the tragedies of Sept. 11th.

It may seem small, but thanks, Rantburg, for the "wearing of the green."
Posted by: Sherry || 06/21/2009 00:16 || Comments || Link || E-Mail|| [6513 views] Top|| File under:
REVOLUTION IS AT HAND
RT REVOLUTION IS AT HAND. GENERAL STRIKE IN ALL INDUSTRY SECTORS IN SUPPORT FOR DEMOCRATIC REFORM. MARG BAR DIKTATOR!#Iranelection #ir #gr88

theeebatgirl
Bat Girl

Posted by: || 06/21/2009 00:00 || Comments || Link || E-Mail|| [6472 views] Top|| File under: Govt of Iran
Remove signs and house numbers
#Iranelection RT:If sec forces from out of town, will need to use street signs. Remove signs and house numbers or change them around.

DrunkenDervish
Kalil
Posted by: || 06/21/2009 00:00 || Comments || Link || E-Mail|| [6468 views] Top|| File under: Govt of Iran
Basij can't round up wounded at Embassies
RT @MarkSonar Spread word.Basij can't round up wounded at Embassies,are not allowed to enter.Geneva Convention applies. #iranelection #gr88
27 minutes ago from TweetDeck

realtortweet
Joan Lorberbaum Moor
Posted by: || 06/21/2009 00:00 || Comments || Link || E-Mail|| [6473 views] Top|| File under: Govt of Iran
Iranian rally organiser backs down
[Bangla Daily Star] One of the organisers of a mass rally in Tehran backed down yesterday after authorities threatened a harsh response, but it was unclear if people would stay away as riot police were deploying onto the streets. The reformist Combatant Clerics Assembly said "permission was asked to hold a rally, but since it has not been issued, there will be no rally held."

But an aide to defeated candidate Mehdi Karroubi, who had earlier said his supporters planned to go ahead with a rally, later said he was unsure whether they would demonstrate or not.

The interior ministry said no rally anywhere in the country was authorised and warned that "those who violate this will be confronted according to the law."

At the same time, police said the organisers of any future rallies would be arrested, with the police chief saying firm action would be taken against any demonstration.

Following those warnings, witnesses said hundreds of riot police were deploying to Enghelab Square, where the rally was to have taken place. An aide to Karroubi had told AFP early on Saturday that a rally would be held at 4:00 pm (1130 GMT), but an hour beforehand there were no reports of any people massing to demonstrate.

Early on Saturday afternoon, Mousavi's newspaper website said he would soon make an "important" announcement, but did not elaborate. However, powerful former president and Mousavi supporter Akbar Hashemi Rafsanjani denied reports that he too was to issue a statement.

Mousavi was singled out by the head of Iran's security council on Saturday for a specific warning.

"Your national duty tells you to refrain from provoking illegal gatherings," Abbas Mohtaj, who is also deputy interior minister, said in a letter to him. "Should you provoke and call for these illegal rallies you will be responsible for the consequences," he said.
Posted by: Fred || 06/21/2009 00:00 || Comments || Link || E-Mail|| [6467 views] Top|| File under: Govt of Iran
Eight convicted in UNIFIL conspiracy
[Iran Press TV Latest] A military court in Lebanon has convicted eight people over a plot to attack the United Nation's peace keepers in the southern regions of the country.

Five of those tried were in custody and were each sentenced to three years in prison. The other three, who remain at large, were tried in absentia and were given life sentences on Friday, an official speaking on condition of anonymity told AP.

Ever since deployment the United Nations Interim Force in Lebanon (UNIFIL) has come under several attacks in the deadliest of which, six Spanish troops were killed in a car bomb blast in June 2007.

The attacks are usually not claimed by any group; however, al-Qaeda number two, Ayman al-Zawahri, has praised a number of the incidents.

In an audio message in 2008, Zawahri called on the extremists to fight "the invading Crusaders who pretend to be peacekeeping forces in Lebanon."

He also denounced the UNSC Resolution 1701, which was released to end the 2006 Israeli war on Lebanon which was repelled by Hezbollah in 33 days.

The resolution also called for the peacekeeping force to be deployed in southern Lebanon to prevent further attacks by Israel. Currently there are some 13,000 international troops stationed along the border in Lebanon.

The eight convicted on Friday were also found guilty of establishing an armed group aimed at weakening the Beirut government, as well as transporting military arms and explosives and training to carry out terror attacks, the court official said.
Posted by: Fred || 06/21/2009 00:00 || Comments || Link || E-Mail|| [6474 views] Top|| File under:
Suicide bomber attacks Khomeini shrine
[Mail and Globe] A suicide bomber blew himself up at the mausoleum of the father of Iran's revolution, Ayatollah Ruhollah Khomeini, state media said on Saturday, in an attack coinciding with more unrest over a disputed presidential vote.

"A few minutes ago a suicide bomber exploded himself in the shrine," police official Hossein Sajedinia was quoted by the semi-official Mehr news agency as saying.

Press TV said the attacker died and eight people were injured. It said the attack took place at the northern entrance to the Imam Khomeini shrine.

Supporters of defeated presidential candidate Mir Hossein Mousavi set on fire a building in southern Tehran used by backers of President Mahmoud Ahmadinejad, a witness said.

The witness also said police shot into the air to disperse rival supporters in Tehran's south Karegar street.

Elsewhere in Tehran, riot police deployed in force, firing teargas, batons and water cannons to disperse protesters defying a ban on demonstrations, state media said.

Witnesses said 2 000 to 3 000 people had gathered, far fewer than the hundreds of thousands involved in earlier rallies. The reported attack on Khomeini's mausoleum seemed likely to stir outrage among Iranians who deeply revere the Shi'ite cleric who led the 1979 revolution that toppled the United States-backed shah.

The past week of protests have been the most widespread expression of anti-government feeling since the revolution.

Iran's highest legislative body said it was ready to recount a random 10% of the votes cast in the June 12 poll to meet the complaints of Mousavi and two other candidates who lost to Ahmadinejad.
Posted by: Fred || 06/21/2009 00:00 || Comments || Link || E-Mail|| [6472 views] Top|| File under: Jundullah
Violence Grips Tehran Amid Crackdown
Police officers used sticks and tear gas to force back thousands of demonstrators under plumes of black smoke in the capital on Saturday, a day after Iran's supreme leader, Ayatollah Ali Khamenei, said there would be "bloodshed" if street protests continued over the disputed presidential election.

The violence unfolded on a day of extraordinary tension across Iran. The opposition leader, Mir Hussein Moussavi, appeared at a demonstration in southern Tehran and called for a general strike if he were to be arrested. "I am ready for martyrdom," he told supporters.

Mr. Moussavi again called for nullifying the election's results, and opposition protesters swore to continue pressing their claims of a stolen election against Iran's embattled and increasingly impatient clerical leadership in Iran's worst crisis since the 1979 Islamic Revolution.

In Washington, President Obama called the government's reaction "violent and unjust," and, quoting Martin Luther King Jr., warned again that the world was watching what happened in Tehran.

Iran's divisions played out on the streets. Regular security forces stood back and urged protesters to go home to avoid bloodshed, while the feared pro-government militia, the Basij, beat protesters with clubs and, witnesses said, electric prods.

In some places, the protesters pushed back, rushing the militia in teams of hundreds: At least three Basijis were pitched from their motorcycles, which were then set on fire. The protesters included many women, some of whom berated as "cowards" men who fled the Basijis. There appeared to be tens of thousands of protesters in Tehran, far fewer than the mass demonstrations early last week, most likely because of intimidation.

The street violence appeared to grow more intense as night fell, and there were unconfirmed reports of multiple deaths. A BBC journalist at Enghelab (Revolution) Square reported seeing one person shot by the security forces. An amateur video posted on YouTube showed a woman bleeding to death after being shot by a Basiji, the text posted with the video said.

"If they open fire on people and if there is bloodshed, people will get angrier," said a protester, Ali, 40. "They are out of their minds if they think with bloodshed they can crush the movement."
Posted by: || 06/21/2009 00:00 || Comments || Link || E-Mail|| [6471 views] Top|| File under: Govt of Iran
New York Times Op-Ed columnist Roger Cohen eye-witness account
Update | 4:54 p.m. New York Times Op-Ed columnist Roger Cohen was out on Tehran's streets on Saturday and has filed this account of what he witnessed. Here is some of what he reports:
I don't know where this uprising is leading. I do know some police units are wavering. That commander talking about his family was not alone. There were other policemen complaining about the unruly Basij. Some security forces just stood and watched. "All together, all together, don't be scared," the crowd shouted.

I also know that Iran's women stand in the vanguard. For days now, I've seen them urging less courageous men on. I've seen them get beaten and return to the fray. "Why are you sitting there?" one shouted at a couple of men perched on the sidewalk on Saturday. "Get up! Get up!"

Another green-eyed woman, Mahin, aged 52, staggered into an alley clutching her face and in tears. Then, against the urging of those around her, she limped back into the crowd moving west toward Freedom Square. Cries of "Death to the dictator!" and "We want liberty!" accompanied her.

There were people of all ages. I saw an old man on crutches, middle-aged office workers and bands of teenagers. Unlike the student revolts of 2003 and 1999, this movement is broad. [...]

Later, we moved north, tentatively, watching police lash out from time to time, reaching Victory Square where a pitched battle was in progress. Young men were breaking bricks and stones to the right size for hurling. Crowds gathered on overpasses, filming and cheering the protesters. A car burst into flames. Back and forth the crowd surged, confronted by less-than-convincing police units.

I looked up through the smoke and saw a poster of the stern visage of Khomeini above the words, "Islam is the religion of freedom."

Later, as night fell over the tumultuous capital, from rooftops across the city, the defiant sound of "Allah-u-Akbar" -- "God is Great" -- went up yet again, as it has every night since the fraudulent election, but on Saturday it seemed stronger.
Posted by: || 06/21/2009 00:00 || Comments || Link || E-Mail|| [6470 views] Top|| File under: Govt of Iran
Assembly of Experts expresses strong support for Leader's guidelines
TEHRAN -- In a statement issued on Saturday the Assembly of Experts expressed its "strong support" for the Supreme Leader's statements on the presidential elections on Friday. The 86-member assembly stated in the statement that it is hoped that the nation would realize the current condition and by sticking to the Leader's guidelines preserve their patience and manifest their unity.

The Qom Seminary Teachers Society also issued a statement on Saturday declaring strong support for the guidelines of the Supreme Leader. "The Qom Seminary Teachers Society... announces its strong support for his valuable guidelines and invites all (groupings) to maintain unity, abide by the law, and refrain from any action which leads to tension," the statement said.

Addressing hundreds of thousands of people at the most recent Friday prayers in Tehran, Supreme Leader of the Islamic Revolution Ayatollah Seyyed Ali Khamenei urged all groupings to end their street protests and to pursue their complaints through legal channels. Ayatollah Khamenei said the time for rivalry is over and everyone should unite and line up behind the president-elect.
Posted by: Steve White || 06/21/2009 00:00 || Comments || Link || E-Mail|| [6513 views] Top|| File under:
Defiant Tehran protesters battle police
Summary of the past 24 hours.

TEHRAN, Iran -- Thousands of protesters defied Iran's highest authority Saturday and marched on waiting security forces that fought back with baton charges, tear gas and water cannons as the crisis over disputed elections lurched into volatile new ground.

In a separate incident, a state-run television channel reported that a suicide bombing at the shrine of the Islamic Revolution leader Ayatollah Ruhollah Khomeini killed at least two people and wounded eight. The report could be not independently evaluated due to government restrictions on journalists. If proven true, the reports could enrage conservatives and bring strains among backers of opposition leader Mir Hossein Mousavi. Another state channel broadcast images of broken glass but no other damage or casualties, and showed a witness saying three people had been wounded.

The extent of injuries in the street battles also was unclear. Some witnesses said dozens were hurt and gunfire was heard.
Continued on Page 49
Posted by: Steve White || 06/21/2009 00:00 || Comments || Link || E-Mail|| [6476 views] Top|| File under:
Who's in the News
40
[untagged]
10
Govt of Iran
4
TTP
4
Taliban
3
Govt of Pakistan
3
al-Qaeda in Pakistan
2
Palestinian Authority
1
Jundullah
1
Takfir wal-Hijra
1
al-Qaeda in Iraq
1
Iraqi Insurgency
Bookmark
E-Mail Me
The Classics
The O Club
Rantburg Store
The Bloids
The Never-ending Story
Thugburg
Gulf War I
The Way We Were
Bio
Merry-Go-Blog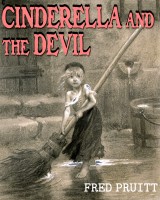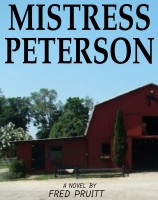 On Sale now!


A multi-volume chronology and reference guide set detailing three years of the Mexican Drug War between 2010 and 2012.

Rantburg.com and borderlandbeat.com correspondent and author Chris Covert presents his first non-fiction work detailing the drug and gang related violence in Mexico.

Chris gives us Mexican press dispatches of drug and gang war violence over three years, presented in a multi volume set intended to chronicle the death, violence and mayhem which has dominated Mexico for six years.
Click here for more information


Meet the Mods
In no particular order...


Steve White
Seafarious
Pappy
lotp
Scooter McGruder
john frum
tu3031
badanov
sherry
ryuge
GolfBravoUSMC
Bright Pebbles
trailing wife
Gloria
Fred
Besoeker
Glenmore
Frank G
3dc
Skidmark
Alaska Paul



Better than the average link...



Rantburg was assembled from recycled algorithms in the United States of America. No trees were destroyed in the production of this weblog. We did hurt some, though. Sorry.
3.233.217.106

Help keep the Burg running! Paypal: