Afghanistan
NY Times Reporter Escapes Taliban After 7 Months
Anybody heard of this guy?


David Rohde, a New York Times reporter who was kidnapped by the Taliban, escaped Friday night and made his way to freedom after more than seven months of captivity in the mountains of Afghanistan and Pakistan.

Mr. Rohde, along with a local reporter, Tahir Ludin, and their driver, Asadullah Mangal, was abducted outside Kabul, Afghanistan, on Nov. 10 while he was researching a book. Mr. Rohde was part of The Times's reporting team that won a Pulitzer Prize this spring for coverage of Afghanistan and Pakistan last year.

Mr. Rohde told his wife, Kristen Mulvihill, that Mr. Ludin joined him in climbing over the wall of a compound where they were being held in the North Waziristan region of Pakistan. They made their way to a nearby Pakistani Frontier Corps base and on Saturday they were flown to the American military base in Bagram, Afghanistan. "They just walked over the wall of the compound," Ms. Mulvihill said.

The driver, Mr. Mangal, did not escape with the other two men. The initial report was that Mr. Rohde was in good health, while Mr. Ludin injured his foot in the escape.

Until now, the kidnapping has been kept quiet by The Times and other media organizations out of concern for the men's safety.
Hell of a job suppressing the news MSM.
Rest at link.
Posted by: ed || 06/20/2009 19:54 || Comments || Link || E-Mail|| [10798 views] Top|| File under:
Poles attack in first major offensive in Afghanistan
Polish forces recently carried out their first major offensive in Afghanistan, captured 29 Taliban fighters, the daily Wyborcza reported Friday. Some 800 Poles supported by the Afghan army took part in the nearly week-long operation "Eagle's feather," in what was the biggest Polish offensive since they joined the NATO-led campaign.

The operation seized weapons including machine guns and explosives, and destroyed antennas in southeast Afghanistan used by Taliban to communicate with Pakistani supporters, the daily said.

Three Polish soldiers were injured and four combat vehicles were damaged in a mine explosion during the fighting.

Poland's mission of 1,600 was recently boosted after the president in April approved an additional 400 soldiers to the war-torn nation.

The country said it would keep the NATO mission a priority despite budget cuts that has ended Polish missions in Chad, Lebanon and the Golan Heights.
Posted by: ed || 06/20/2009 00:00 || Comments || Link || E-Mail|| [10793 views] Top|| File under:
2 US-Allied Soldiers, 25 Taliban Killed In Afghanistan
Two U.S.-led coalition soldiers were killed in Afghanistan on Friday when a bomb struck their convoy, as authorities said at least 25 militants and a policeman died in various military operations.

The bomb struck the soldiers on the outskirts of Afghanistan's southern city of Kandahar, the U.S. military said, without releasing the nationality of the soldiers.


Other reports confirm the two are Americans.


There was no claim of responsibility for the attack but Taliban insurgents regularly use roadside bombs against the thousands of mostly Western troops helping the Afghan government defeat an extremist insurgency.

"There was an IED (improvised explosive device) attack on the convoy this morning and two coalition service members were killed," U.S. Chief Petty Officer Brian Naranjo told AFP. "It was a roadside bomb."

Also on Friday, Afghan and international troops came under attack in the southwestern province of Farah and returned fire, killing a "militant leader", the U.S. military said in a statement.

It identified the man as Haji Ghulam Jan, "a logistics expert and IED facilitator with connections to multiple Taliban commanders and foreign forces." Some locals said the man was a civilian but Afghan authorities also said he was a militant.

The military also reported that its troops had killed more insurgents, including another bomb maker, in a separate fight in the southern province of Zabul.

Troops also fought with rebels in the southern province of Uruzgan on Thursday, killing 16 Taliban, said Mohammed Nabi Uruzgani, the provincial intelligence chief. A policeman was also killed, he said.

Elsewhere Thursday, Afghan military forces killed seven Taliban militants in the volatile province of Kandahar, a stronghold of the militia waging an insurgency that has seen record attacks this year. "Military forces killed seven of the opposition in Zahri district and they left their bodies on the ground," Afghan national army corps commander Gen. Shir Mohammad Zazai said.
Posted by: ed || 06/20/2009 00:00 || Comments || Link || E-Mail|| [10795 views] Top|| File under:
Militants behead Afghan university student
Several armed militants entered the compound of Kandahar University in south Afghanistan Friday and after beheading a student took away another.

"The gruesome incident occurred at 11:00 a.m. local time when several unknown armed militants entered the compound while students were enjoying weekly holiday (Friday) in the garden of university and horribly beheaded Mushtaq Ahmad and took away another," Ahmad Shah a student of the university told Xinhua.

The terrified Shah added that Mushtaq was a student of grade fourth of medical faculty of Kandahar university. This is the first time that militants attack higher educational institutions in the country.
Is this a new fad in islamic warfare?
Meanwhile, a university student in the capital of neighboring Kandahar province was found dead with his throat cut Friday morning in a side room of a mosque where he had gone to study. Sadullah Khan, a police official in Kandahar City, said they were investigating the death of the third-year medical student, but did not yet have any information on who might have been responsible for the killing.
Posted by: ed || 06/20/2009 00:00 || Comments || Link || E-Mail|| [10793 views] Top|| File under:
Africa North
Al-Qaedas Swiss hostage reportedly still alive in Mali
[Maghrebia] The Swiss hostage held by al-Qaeda Organisation in the Islamic Maghreb is still alive, AFP quoted a Malian negotiator as saying on Thursday (June 18th) on condition of anonymity. Three weeks after the execution of British hostage Edwin Dyer, a group led by Algerian terrorist Mohamed Abou Zeid is still holding Werner Greitner "north of Taoudenni" near Mali's border with Algeria, the source, who helped negotiate the release of Greitner's wife and a German woman in April, told AFP. Zeid is reportedly ready to open negotiations for Greitner's release.

The Malian army is currently conducting a major counter-terrorism operation in the "Sahel-Sahara band" of Northern Mali and the border region with Algeria, Niger and Mauritania.
Posted by: Fred || 06/20/2009 00:00 || Comments || Link || E-Mail|| [10797 views] Top|| File under: al-Qaeda in North Africa
Bangladesh
18 held as suspected militants, 3 freed
[Bangla Daily Star] The Rajshahi police last night released three of the 18 people including children held as suspected militants of Jama'atul Mujahideen Bangladesh (JMB) during a raid in Tikapara area in the morning.

In an email sent to the press, M Mahfuzur Rahman, assistant commissioner (headquarters) of Rajshahi Metropolitan Police (RMP), said the held persons were released on undertaking, as police did not find any militant link with them. "We will take lawful action when any militant link is found against them as our investigation is on", reads the mail.

"We arrested those people for their suspicious activities and based on the information that they were absconding JMB activists who are now under a new outfit "Ahle Sunnah Al Jamaat", said RMP Commissioner Nawsher Ali.

However, the released during a day long interrogation revealed a new network of so called Islamic group styled Kalema-e Jamaat that has around 600 adherents across the country, the RMP chief told The Daily Star.
Posted by: Fred || 06/20/2009 00:00 || Comments || Link || E-Mail|| [10796 views] Top|| File under: Jamaat-ul-Mujahideen Bangladesh
China-Japan-Koreas
U.S. Tracking Nork Ship
More detail and follow-up from yesterday.

The U.S. military is tracking a flagged North Korean ship suspected of proliferating weapons material in violation of a U.N. Security Council resolution passed last Friday, FOX News has learned. The ship, Kang Nam, left a port in North Korea Wednesday and appears to be heading toward Singapore, according to a senior U.S. military source. The vessel, which the military has been tracking since its departure, could be carrying weaponry, missile parts or nuclear materials.


According to Josh Stanton, there are several ships with the same name, of different tonnages. Plus the Norks have the charming habit of renaming their ships and switching registries at the drop of a hat.

"It is believed to be 'of interest,'" a senior U.S. official told FOX News.

This is the first suspected "proliferator" that the U.S. and its allies have tracked from North Korea since the United Nations authorized the world's navies to enforce compliance with a variety of U.N. sanctions aimed at punishing North Korea for its recent nuclear test.

The ship is currently along the coast of China and being monitored around-the-clock by air.


Not sure where the USS John McCain fits into this right now.

The apparent violation raises the question of how the United States and its allies will respond, particularly since the U.N. resolution does not have a lot of teeth to it. The resolution would not allow the United States to board the ship forcibly. Rather, U.S. military would have to request permission to board -- a request North Korea is unlikely to grant.

If there is cause to pursue the ship, sources told FOX News the U.S. military would instead likely follow the slow-moving vessel until it goes into port to refuel. At that point, sources said, the U.S. military could request that the host country not provide fuel to the ship.

One U.S. official said that the U.S. military could be waiting for the ship to distance itself from China before confronting it, to avoid agitating the Chinese.


Out of radar contact sight, out of mind ...

The Kang Nam is known to be a ship that has been involved in proliferation activities in the past -- it is "a repeat offender," according to one military source. The ship was detained in October 2006 by authorities in Hong Kong after the North Koreans tested their first nuclear device and the U.N. imposed a subsequent round of sanctions.

White House Press Secretary Robert Gibbs stayed mum on the suspect ship at Thursday's press briefing, commenting generally on the nature of the U.N. resolution.

"There are some specific actions that have to be taken by countries who are near these ships, whose water these ships are in, ports that they might be destined for that are all part of this process," Gibbs said. "The White House feels comfortable and confident that we have an understanding of what this resolution does."
Posted by: Steve White || 06/20/2009 00:00 || Comments || Link || E-Mail|| [10795 views] Top|| File under:
Europe
Top Anti-Terror Chief Dies In Spain Bombing
A top counter-terrorist police officer has been killed in Spain's northern city of Bilbao after Eta rebels attached a bomb to his car.

Chief-Inspector Eduardo Pueyes Garcia, 49, died instantly, after he turned on the ignition of his private car near to his home on the edge of Bilbao.

Police said the anti-terror chief was about to drive to work at the National Police regional headquarters in the heart of Spain's troubled Basque Country.

The officer had been a leading member of the force's anti-terrorist squad for the past seven years.

There was no immediate claim of responsibility for the attack but such bombings have regularly been carried out by Basque guerrillas Eta.
Posted by: ed || 06/20/2009 00:00 || Comments || Link || E-Mail|| [10795 views] Top|| File under:
Suspected ETA bombing kills policeman in Spain
[Beirut Daily Star: Region] A powerful car bomb exploded Friday near the Basque city of Bilbao, killing a policeman in an attack blamed on the separatist group ETA. In what appeared to be the first ETA killing since December, the bomb went off in a parking lot in Arrigorriaga. Amateur video footage obtained by AP Television News showed flames shooting out of the vehicle.

The victim was a member of the Spanish National Police, said the Basque interior minister, Rodolfo Ares.

Basque President Patxi Lopez, a Socialist handling his first bombing since taking power in May, blamed ETA and vowed to crush the group.

"We are going to do away with them," he said. "They have shown us the path to pain. We are going to show them the path to jail." Spanish news reports said the bomb was attached to the underside of the car and went off when the officer started the engine. This is a technique often used by ETA. Ares said he could not yet confirm the details of the attack.

The officer was identified as Eduardo Antonio Pueyes Garcia, 49, a married father of two. The newspaper El Pais said he was a senior officer with a unit assigned to fighting ETA.
Posted by: Fred || 06/20/2009 00:00 || Comments || Link || E-Mail|| [10798 views] Top|| File under:
India-Pakistan
Pakistani Federal Minister financing terrorism?
FIA authorities are grappling with the alarming possibility of a large part of the Rs 15 billion laundered through the forex firm of minister Raziq having been dispensed to the volatile tribal areas during the past seven months. The billions were transferred from the 21 secret bank accounts in nine private banks of Lahore by the three employees of Malik Exchange owned by the Minister of State, Abdul Raziq.

The Minister of State for Kashmir and Northern Areas, Abdul Raziq was elected Senator as an independent and himself belongs to the Fata and was rewarded with a ministerial slot for lending his support to the PPP government at the Centre.

Talking to The News, DG FIA Tariq Khosa mincing no words said, "This not only a national issue as there are international dimension of this forex scam too". Khosa said the "outward diversion of these billions from the accounts of three employees of Malik Exchange is worrisome for me. It's a matter of further inquiry at this stage if this money was also being sent to Afghanistan".

However, to a question, the DG FIA said that at this stage he was not sure whether these billions were being used to finance terrorism in those areas through Hundi and Hawal business based in Lahore, as he believed only further inquiry would help the investigators answer this scary question.

What was earlier being viewed by investigators as just another massive illegal fund transfer operation is now being investigated as a serious national security threat after it was revealed that billions of rupees were being quietly transferred from the 21 secret bank accounts to the tribal areas where the forces are fighting a full blown war against the militants.

In private conservations with this correspondent, official sources told that out of a colossal Rs20 billions transactions from the accounts during last seven months, about 80 percent of the amounts were found to have been sent to the troubled tribal areas. Sources in FIA Lahore Circle said the investigators are not precluding the very real possibility of billions of rupees having been sent to Afghanistan and other troubled areas of the country.

Meanwhile, Malik Exchange did not produce its three employees -- Imtiaz Khan, Iqbal Afridi and Fayaaz Khan in the banking court on Friday -- against whose names 21 secret bank accounts have been traced. They were supposed to appear in the court to get their pre arrest bails confirmed. These employees were said to have not been produced in the court fearing that their bails might be cancelled in the light of evidence already available with the FIA team. The court has allowed them five days to appear before the judge on June 25 for the confirmation of bails. FIA pleas to get their bails cancelled after they did not appear in the court in person to get their pre arrests confirmed, were, however, rejected by the court. The court was told that these three employees were presently in the NWFP and they could not come to appear in the court because of the law and order situation.

"I can't make any comment on the conduct of the court", said DG FIA Tariq Khosa when approached for comment about the court proceedings in Lahore after the court decided to give five days to the accused to appear before the judge to either get their bails confirmed or cancelled.

He said these three employees had shown themselves as the owners of oil, car or property dealers, builders, constructors to get their corporate bank accounts opened with these nine banks. He said over Rs15-20 billions were found to be credited in these 21 secret accounts. He said now for him the most worrisome thing was the direction of this money.

The Minister, Senator Abdul Razik, has already denied his forex company's involvement in any illegal activities or transactions as being alleged by FIA team. However, this correspondent tried to talk to him on the fresh revelation about the role of his forex firm employees in money laundering to tribal areas or even Fata, but he refused to take the telephone call.

A close aide of the minister, however, said the allegation of the money being sent to the tribal areas was totally without foundation. He said those levelling this allegation has vested interests against the minister. He said Malik Exchange was ready for a full-fledged probe in its affairs as it conducted its business within the norms of law.

A senior FIA official said that there was a possibility that the Malik Exchange did not know the purpose of these amounts being transferred through its employees in the tribal areas as they were just doing business and only interested in earning their profit from such doubtful transactions through fake bank accounts.

The sources said 80 percent amounts so far sent from these secret bank accounts of three employees of the Malik Exchange had been sent to Parachanar, Hangu and other troubled areas of the country. While only 5 percent amounts were distributed within Lahore and rest of the 15 percent was sent to different areas of Kashmir.

To a question, the sources said if this was the genuine money transfer from abroad by relatives of the people living in these tribal areas, then why were they not using the money exchange dealers of Peshawar or even Islamabad, which were nearer to them instead of Lahore.
Posted by: john frum || 06/20/2009 09:18 || Comments || Link || E-Mail|| [10794 views] Top|| File under: al-Qaeda
Militants bomb schools in Pakistan tribal areas
[Al Arabiya Latest] Militants blew up two boys' schools and a college in Bajaur tribal area in northwest Pakistan, an official said Friday, as an offensive against the Taliban rumbled on in nearby districts.

"Several locally-made bombs planted inside the school buildings went off late in the night," local government official Adalat Khan told AFP, adding that both schools were "completely demolished."

"They also bombed a boys' degree college in Mamond town."

Gul Rehman, a Bajaur education officer, said 44 schools had been bombed or set on fire in the past year in the district troubled by Taliban attacks.

Elsewhere in Bajaur on Friday, a roadside bomb exploded and wounded a tribal policeman while he was on patrol, an official said. Bajaur lies just to the west of Dir and Swat districts, where the military is locked in a nearly two-month-long offensive against Taliban insurgents.

Militants in Swat have destroyed nearly 200 schools, mostly for girls, in the valley during a two-year campaign to enforce sharia, Islamic law.
Posted by: Fred || 06/20/2009 00:00 || Comments || Link || E-Mail|| [10795 views] Top|| File under: TTP
Sufi Mohammed and Missus arrested
[ADN Kronos] The militant cleric Sufi Mohammed has been arrested and transferred to a secret 'safehouse' in Peshawar, together with his wife, an unnamed official told Adnkronos International.


Tomorrow we'll likely have a story saying he wasn't arrested, never happened, nope...


Mohammed brokered a controversial peace deal earlier this year between the government and militants in the troubled northwest Swat valley.


He took the interesting position that it was his job to negotiate the agreement, but that somebody else was responsible for enforcing it. He didn't say who.


The arrests were made recently and the government was aiming to keep them secret until it decides on role for Mohammed, according to the source, who is close to developments in surrounding North West Frontier Province. "This could be the beginning of a new round of a dialogue as the military operation so far failed to get the government any place," the source told AKI, speaking on condition of anonymity.


Toldja they'd surrender as soon as they'd beaten the Talibs in the field.


The government in April launched a military offensive against militants in the Swat valley and surrounding areas, who are fighting to impose hardline Islamic or Sharia law there under the peace accord they signed in February.


That was after they broke the agreement that Sufi wasn't responsible for enforcing...


Mohammed is the head of militant group Tehreek-e-Nafaz-e-Shariat-e-Mohammadi and is the father-in-law of the Taliban leader in Swat, Maulana Fazlullah. Mohammed has been calling for an end to the military operation and has threatened to abandon the Swat peace deal.


It looks like the Swat peace deal has pretty thoroughly flown that coop...


Over 3.5 million people have been taken refuge in camps since the operation started in Swat and the government is poised to open up a new front in South Waziristan bordering Afghanistan, which is likely to bring a new wave of refugees.


All thanks to Sufi Mohammad...


South Waziristan is the stronghold of Pakistani Taliban leader Baitullah Mehsud and the military operation there is seen as a potential turning point in the fight against militancy in Pakistan. A rival of Mehsud, Qari Turkestan Bhitaini, has confirmed CIA and Pakistani government reports he was behind the assassination in December, 2007, of former prime minister, Benazir Bhutto.


The Mighty Pak Army doesn't appear to be out to kill Qari, and the government doesn't appear to be too concerned about him imposing his writ on the locals...


Bhitaini said he can supply the addresses of the suicide bombers who were sent by Baitullah to kill Bhutto. " Baitullah Mehsud is an American, Indian and Jewish Agent.


That makes sense. Not a lot of sense, but sense. Kind of. In an Islamic sort of way...


He receives dollars from the Indian embassy in Afghanistan to attack the Indian security forces


They pay him to attack them... In Pakistain that passes for subtlety...


and has continued to defy the directives of the commander of faithful Mullah Mohammad Omar (Afghan Taliban leader) to go to Afghanistan along with his fighters and fight against the infidel NATO forces," Bhitaini said in an interview with Pakistan's Express TV Channel.


We actually had that report yesterday. Must-see viewing.


Although Bhitni and fellow warlord and Mehsud rival Qari Zain Mehsud are seen as key to government strategy in South Waziristan, their combined force does not exceed 3,000 fighters. Two prominent Mehsud rivals, Hafiz Gul Bahadur, Taliban chief in the neighbouring North Waziristan tribal area, and Mullah Nazir, local Taliban chief in South Waziristan's main town of Wana have decided to remain neutral in the conflict.


Such actions make sense only if the government of Pakistain regards them as resources...


A top Taliban commander in the region and Pashtun warlord, Sirajuddin Haqqani, is also likely remain neutral. Haqqani, who leads Taliban militants in the Afghan provinces of Paktika and Khost, is considered to be very close to Pakistani security forces.
But make sure you don't use Afghanistan as a base for attacks on Pakistain.

This article starring:
Baitullah Mehsud
TTP
Hafiz Gul Bahadu
TTP
MAULANA FAZLULLAH
TTP
Mullah Nazir
TTP
Qari Turkestan Bhitaini
TTP
Qari Zain Mehsud
TTP
Sirajuddin Haqqani
Taliban
Sufi Mohammed
TNSM
Posted by: Fred || 06/20/2009 00:00 || Comments || Link || E-Mail|| [10795 views] Top|| File under: TNSM
20 extremists killed in Charming
[Geo News] At least three security men were killed, when the extremists attacked on a motorcade of the security forces in Bajaur Agency area of Charming. The security forces returned the attack and killed at least 20 extremists.
Posted by: Fred || 06/20/2009 00:00 || Comments || Link || E-Mail|| [10794 views] Top|| File under: TTP
Two TTS militants arrested in Risalpur
[Geo News] Two militants of the banned Tehreek-e-Taliban Swat arrested in Risalpur. According to sources, the arrested were shifted to an unknown place for interrogation.
Posted by: Fred || 06/20/2009 00:00 || Comments || Link || E-Mail|| [10795 views] Top|| File under: TTP
Seperate blasts hit Pakistans Balochistan
[Iran Press TV Latest] Militants have blown up a pipeline in Pakistan's troubled Balochistan province where a separate blast left one person killed and 18 others injured. The incident happened on Friday when gunmen detonated a bomb at a key gas pipeline in Dera Bugti area in Balochistan, disrupting gas supplies to some areas in the southwestern province.

In a separate incident, a man was killed and over 18 others were injured when a parked explosive-laden motorcycle detonated, ripping through a busy bus stand in Dera Murad Jamali, also in Balochistan.

The blast caused panic in the city. Hospital authorities and medics in the nearby Civil Hospital said some of the wounded were in critical condition.

So far no group has claimed the responsibility for the blasts in the gas-rich Balochistan, where tribal groups have been struggling with the Islamabad government since 2004 -- when they too up arms for more political autonomy.

Meanwhile, a leader of Baloch Republican Party (BRP) identified as Murid Bugti was gunned down on Friday along with his brother in Sikrind area. The BRP spokesman Sher Muhammad Bugti confirmed the news, blaming the murder on security forces.
Posted by: Fred || 06/20/2009 00:00 || Comments || Link || E-Mail|| [10794 views] Top|| File under:
Fighter jets bomb South Waziristan
Fighter jets bombed Taliban hideouts in South Waziristan on Friday, targeting two compounds, three madrassas and a suspected training camp under the command of Baitullah Mehsud, reported the AFP news agency as -- according to military sources -- security forces clashed with followers of Baitullah in the region.

The military sources also said Friday's operation "should be read as the formal launch of an offensive against Baitullah".

"Fighter jets on Friday started bombing suspected Taliban hideouts," an intelligence official in Wana was quoted as saying.

The AP news agency quoted intelligence officials as saying that several Taliban had been killed or wounded in the bombings. According to the agency, the bombings were launched in response to reports of Taliban's presence in Zor Sorvakai, Madijan and Katkai areas, said the intelligence officials, adding that troop deployment in several areas was complete, and soldiers were moving towards strategic areas where "large numbers of Taliban were ... entrenched". One of them said the military was blocking roads the Taliban could use to flee.

Meanwhile, the army clashed with Taliban while conducting an operation to clear the road linking Tanai and Sarwaki.

Other ground troops were moving into position around Baitullah's strongholds, reported AP.
Posted by: || 06/20/2009 00:00 || Comments || Link || E-Mail|| [10793 views] Top|| File under: Govt of Pakistan
Qazi court judge killed in Quetta
Lawyers in Quetta staged protests and announced a complete boycott of court proceedings on Saturday after unidentified gunmen killed a Qazi court judge and his stenographer early on Friday morning.

Qazi Mohammad Ziaul Haq, the judge of Dasht Qazi court, and his stenographer, Abdul Khaliq Dad, were headed for Haq's residence when they were killed in the vicinity of Saryab Grid Station.

Police and law enforcement personnel cordoned off the area and have begun investigations. No group has so far accepted responsibility for the killing.

Following the murders, hundreds of lawyers, including Balochistan High Court Chief Justice Amanullah Khan Yasinzai, rushed to the hospital. The lawyers protested against the killings and chanted slogans against the government for failing to protect civilians' lives.
Posted by: Fred || 06/20/2009 00:00 || Comments || Link || E-Mail|| [10796 views] Top|| File under:
17 injured in Dera Murad Jamali blast
A bomb blast ripped through a bus station in Balochistan's Dera Murad Jamali district on Friday, injuring around 17 people, a police official said. "It was an improvised explosive device which ripped through the bus station injuring at least 17 people, one of them seriously," police official Naseebullah Khoso told AFP. No group has yet claimed responsibility for the incident. The country has been hit by a string of Taliban-related bombings blasts, as fears grow that extremists are exacting revenge for a military offensive against them in Swat and Malakand.
Posted by: || 06/20/2009 00:00 || Comments || Link || E-Mail|| [10793 views] Top|| File under: TTP
One killed in Kashmir grenade blast
A grenade hurled at a bus carrying Indian tourists missed its target and killed a vegetable seller on Friday in Indian-held Kashmir (IHK), police said. "Initial investigations reveal that the bus carrying tourists was the actual target (of militants)," a police official said, requesting not to be named. He said a vegetable seller was killed on the spot after the device exploded in front of his roadside shop. The explosion, which also hurt another bystander, caused panic in Srinagar's Dalgate, situated on the shores of Lake Dal -- a tourist attraction.

More policemen have been patrolling the area after the blast, as panic-struck tourists had rushed to their hotels and houseboats. The explosion took place in the midst of a two-month-long Hindu pilgrimage, which started this week. Militants have attacked the procession in the past. Twenty people were injured in IHK on Friday when police used batons and teargas to break up renewed protests over the alleged rape and murder of two Muslim women by soldiers, police said.
Posted by: Fred || 06/20/2009 00:00 || Comments || Link || E-Mail|| [10794 views] Top|| File under:
Israel-Palestine-Jordan
Suicide truck bomb kills 34 in Kirkuk
BAGHDAD (Reuters) - A suicide truck bomb killed at least 34 people leaving a mosque on Saturday, hours after Prime Minister Nuri al-Maliki urged Iraqis not to lose faith if a U.S. military pullback resulted in more insurgent attacks.

"Don't lose heart if a breach of security occurs here or there," Maliki told leaders from the ethnic Turkmen community, reiterating a warning that insurgents were likely to try to take advantage of the U.S. pullback to launch more attacks.

Hours after Maliki spoke, a suicide bomber detonated a truck filled with explosives as worshippers left a Shi'ite Muslim mosque near the northern city of Kirkuk, a city contested by Arabs, Turkmen and Kurds and which sits over vast oil reserves. Thirty-four people were killed, including women and children and about 150 civilians were wounded as dozens of clay homes in the area were flattened. Many people were feared trapped under the rubble, and the death toll was expected to rise.

There was chaos at Kirkuk's main Azadi Hospital, where ambulance sirens wailed as workers rushed blood-splattered civilians, including several children, into the wards.

Outside, security officials brandished assault rifles to stop traffic as pick-up trucks raced through the gates carrying more victims of the blast at the al-Rasul Mosque.
Posted by: Steve White || 06/20/2009 11:09 || Comments || Link || E-Mail|| [10794 views] Top|| File under:
The Palestinian terrorist and me
The federal agent, a black-haired, middle-aged Virginian, stared at me for a while before asking, "Have you ever considered becoming an informant for the F.B.I.?"

We were in a large conference room on the second floor of the old U.S. Mission in Berlin. He sat at the end of a long, blond-wood conference table, scribbling on a legal pad and sipping coffee from a plastic foam cup. To his left was his partner, a taciturn man in his early 30s. Windows partly concealed by blue drapes looked out over Clayallee, a wide boulevard running through the Western part of the city.

"No," I said. "I haven't."

"We can make it worth your while," said the second man.

"You'd be serving your country," added the Virginian.

"No, thanks," I said.

The F.B.I.'s offer came in October of last year, at the end of a three-hour conversation — a private debrief — in the nearly deserted building that had been a center of intrigue in cold war Berlin. (Most U.S. Foreign Service staff members had moved across town to the newly opened embassy near the Brandenburg Gate.) Now the building was the location for another intrigue, involving the murder of a U.S. citizen in Bethlehem and a boastful confession that one of his killers made to me in 2002, when I was Newsweek's Jerusalem bureau chief. That man was Jihad Jaara, a former Bethlehem commander of the Al Aksa Martyrs Brigades, the armed group linked to the political party Fatah. Jaara called himself a freedom fighter battling the enemies of the Palestinian people. Israel considered him a prolific killer, responsible for the murders of Israeli settlers, soldiers and accused Palestinian collaborators.

Under ordinary circumstances, Jaara would have been a prime target for assassination or arrest by the Israel Defense Forces. But Jaara has been living in exile for seven years, guarded by police, in a secret location on the outskirts of Dublin, protected by a multilateral agreement made to end the 39-day siege of the Church of the Nativity in Bethlehem in the spring of 2002. For several years, U.S. investigators pursued legal avenues to get Jaara, gathering evidence against him around the world. They first approached me in 2005, and now they were reaching out again.
Posted by: ryuge || 06/20/2009 06:30 || Comments || Link || E-Mail|| [10795 views] Top|| File under: al-Aqsa Martyrs
Southeast Asia
3 Muslims shot in Thai south
[Straits Times] SEPARATIST militants shot and killed three Muslim men in Thailand's south as violence intensified in the troubled region, police said on Friday.

An unknown number of militants shot dead a 29-year-old man on Thursday night as he returned home from evening prayers at a mosque in Yala province, before dumping his body on a village road, they said.

In the same province, separatists shot two Muslim males while they ate dinner - a 21-year-old who died at the scene and a 16-year-old who died later at a local hospital.

The incidents come amid a spike in unrest in Thailand's three southernmost provinces bordering Malaysia, where more than 3,700 people have died in a five-year insurgency against the rule of the central government.

Thai security forces late on Thursday sealed off a village in Yala and shot dead four separatist militants.

Insurgents in the Muslim-majority region have targeted both security forces and civilians - Buddhist and Muslim alike.

Thailand's government is struggling to curb the recent surge in violence, which included a bloody attack on a mosque in which gunmen shot dead 11 people during evening prayers last week.

Prime Minister Abhisit Vejjajiva on Sunday raised the possibility of making the south a special administrative zone as a political solution to the unrest but he ruled out granting any form of autonomy.
Posted by: Fred || 06/20/2009 00:00 || Comments || Link || E-Mail|| [10794 views] Top|| File under: Thai Insurgency
Syria-Lebanon-Iran
mid-day update: Iran
According to Tehran Bureau and other sources:

Major clashes throughout Tehran and East Tehran


Certain western embassies (don't know which ones) are taking in wounded Iranians to protect them from the Basiji


Mousavi is telling people to hit the streets in the event he is arrested


Gunfire at Gisha Street, one young girl dead


Intel services trying to use Twitter to find protest organizers


Thousands protesting at Enghelab Square


In some locations security forces are backing off rather than confront demonstrators


Elite riot police out in force, backed up by Basiji and regular police
Posted by: Steve White || 06/20/2009 13:54 || Comments || Link || E-Mail|| [10796 views] Top|| File under:
Iran police disperse protesters
Iranian police have used water cannon, batons and tear gas to disperse protests over the presidential election, witnesses in Tehran say. Police earlier warned protesters not to gather, but several thousand made their way to the central rally site.

A BBC correspondent at Enghelab Square said there was a huge security operation, including military police, anti-riot police and Basij militia.

There were also reports of a bombing at the shrine of Ayatollah Khomeini. Two Iranian news agencies reported that the suicide bomber died and two people were injured in the bombing near the shrine of Ayatollah Khomeini, leader of the 1979 revolution. There was no evidence to support the report, the BBC's Jon Leyne says from Tehran.

The country's supreme leader Ayatollah Khamenei had warned protesters a day earlier not to continue their rallies, but correspondents say the warning appears to have made some protesters more determined. It was unclear if political leaders had backed their supporters continuing to march.

Other developments included:

People using the micro-blogging site Twitter said smoke lay over Enghelab Square, and protesters were throwing stones
One witness told AFP news agency that he saw police beating people trying to reach the rally site
About 3,000 protesters were reportedly gathered at Enghelab Square, according to Associated Press news agency. They chanted "Death to the dictator" and "Death to dictatorship"
Witnesses told AP that up to 60 people were seriously beaten by police, with some being dragged away by fellow protesters
There were between 1,000-2,000 protesters in front of Tehran University, near Enghelab Square, AFP quoted witnesses as saying
The campus was cordoned off by riot police, AP reported
Helicopters and sirens could be heard over central Tehran, and black smoke seen, AP reported
These reports could not be independently confirmed, and foreign news organisations - including the BBC - have been subjected to strict controls which prevent reporters from leaving their offices.

The BBC's Jon Leyne, who is also in Tehran, says the impression was that the police had broken up very large crowds into smaller groups to prevent them assembling.
Posted by: Steve White || 06/20/2009 11:12 || Comments || Link || E-Mail|| [10800 views] Top|| File under:
Iran: Arab militias attack pro-Mousavi protesters
[ADN Kronos] Supporters of reformist candidate Mir Hossein Mousavi have reportedly claimed that pro-government Arab militias attacked protesters in Tehran following last week's presidential elections. According to witnesses quoted by pan-Arab daily al-Sharq al-Awsat, undercover security agents gave the militias orders in Farsi while one of them translated the phrases in Arabic.

Witnesses claim that only after hearing the orders in Arabic would the militias begin attacking the demonstrators in an attempt to disperse them.

The witnesses claim Arab involvement the murder of at least eight protesters allegedly by pro-government Basij militias.

Unrest has grown in Iran since hardline presidential incumbent Mahmoud Ahmadinejad was declared the winner in last Friday's election - a vote the opposition claims was rigged.

According to official Iranian media, Ahmadinejad received 62.3 percent of the vote, or 24.5 million votes, compared to Mousavi's 33.7 percent or 13.2 million votes.

Tens of thousands of people were reported to have taken to the streets of the Iranian capital Tehran following the election results.

Figures on the number of people killed in the unrest are impossible to verify as the Iranian government has imposed a ban on foreign media coverage.

However, rights group Iran Human Rights quoting 'reliable sources in Tehran' as saying earlier this week that least 32 people had died in clashes with security forces since the opposition protests began last Saturday.
Posted by: Fred || 06/20/2009 00:00 || Comments || Link || E-Mail|| [10795 views] Top|| File under: Govt of Iran
Lots of arrests of activists and pols in Iran
It's only just starting; if the protesters back down the prisons will fill.

International human rights organizations said Wednesday that many prominent activists and politicians had been arrested in Iran in response to protests over the country's disputed presidential election.

Hadi Ghaemi, director of the New York-based International Campaign for Human Rights, said he had spoken with family members and colleagues of people who have been arrested or disappeared and was told that there were at least 200 across the country.

The Associated Press could not independently confirm the rights groups' reports due to government restrictions on reporting inside the country. The Iranian government has said that it has arrested a relatively small number of people responsible for violence and other crimes.


They won't be talking about it in coming days, either ...

Ghaemi said one of the latest to be arrested was Ebrahim Yazdi, who was foreign minister after Ayatollah Ruhollah Khomeini's 1979 revolution and is now leader of the banned but tolerated Freedom Movement of Iran. Ghaemi said Yazdi was arrested in the intensive care unit of Pars Hospital in Teheran.

Yazdi's son-in-law, Mehdi Noorbaksh, who lives in Harrisburg, Pennsylvania, confirmed that his 78-year-old father-in-law was detained while undergoing treatment at the hospital. Noorbaksh told The Associated Press that Yazdi was arrested around 3 p.m. Wednesday and taken to Evin Prison, just outside the Iranian capital.

Iranian analyst Saeed Leilaz was arrested Wednesday by plainclothes security officers at his home, said his wife, Sepehrnaz Panahi. Ghaemi also said that Mohammad-Reza Jalaipour, another noted Iranian analyst, was detained.

The BBC's Farsi-language news site said Jalaipour is a student at Oxford and was arrested at the airport upon trying to leave Iran with his wife, Fatemeh Shams. A plainclothes officer did not give a reason for the arrest, Shams told the BBC.

Moussavi supporter Hamid-Reza Jalaipour is the detained man's father and said he asked everyone he could what had happened to his son, in an interview with BBC's Farsi channel. "Is it a crime to support Mousavi? That's my only question now," Jalaipour told BBC. "Man, they have fallen to attacking people's wives and children."

Amnesty International said that 17 political activists were detained and taken to "unspecified locations" Monday night after they staged a peaceful protest in a square in Tabriz, north-western Iran. Amnesty said Ghaffari Farzadi, a leading member of the Iran Freedom Movement and a lecturer at Tabriz University, was also arrested, according to witnesses they spoke to at the university.

Amnesty said a crackdown on about 3,000 protesters in the north-western city of Oroumiye led to the deaths of two people and the detention of hundreds. In the southern city of Shiraz, tear gas was used in a university library where security forces beat students and detained about 100 people, the group said. And in the northern town of Babol, armed paramilitaries and plain-clothed officials surrounded Babol University and targeted students in dormitories, witnesses told Amnesty.
Posted by: Steve White || 06/20/2009 00:00 || Comments || Link || E-Mail|| [10794 views] Top|| File under:
Iran: We foiled Israeli-linked bomb plot
The Iranian Intelligence Ministry on Thursday claimed to have foiled an Israeli-linked terror plot to plant bombs in mosques and other crowded places in Teheran during last week's presidential election. State broadcaster IRIB quoted a ministry statement as saying several terrorist groups had been discovered, adding they were "in contact with Iran's foreign enemies, including the Zionist entity."


They don't even bother being subtle, do they ...

"Members of one of the uncovered networks were planning to plant bombs on election day at various crowded Teheran spots, including dozens of polling booths the Ershad and Al-Nabi mosques," the statement continued.

State television said there was also a plot to plant bombs in 20 polling stations in Teheran.

The television channel showed four of the suspects whose faces had been blurred by broadcasters.

One said that Americans in Iraq had asked them for information about the situation in Iran and had taught them how to make bombs.


Nope, not subtle at all, it's all the fault of the Juice and the Crusaders ...
Posted by: Steve White || 06/20/2009 00:00 || Comments || Link || E-Mail|| [10794 views] Top|| File under:
'Khamenei threatens to exile Mousavi'
Iranian reformist Mir Hossein Mousavi was given an ultimatum by the Islamic Republic's supreme leader Ayatollah Ali Khamenei in a call to support the reelected regime of President Mahmoud Ahmadinejad, the London Times reported Friday morning.

Khamenei made it clear to Mousavi that if he failed to report to Friday prayers at Teheran University, during which he planned to deliver a sermon calling for national unity, the oppostion leader would be exiled. According the report, Khamenei made the demand while meeting with the representatives of candidates of the national elections that Mousavi had claimed were rigged.


Exiled where? Britain? Pakistain? Or a six-foot plot in a remote desert in Sistan-va-Balochistan?
Posted by: Steve White || 06/20/2009 00:00 || Comments || Link || E-Mail|| [10796 views] Top|| File under:
Khamenei warns: Crackdown on protests
Iran's supreme leader said Friday that the country's disputed presidential vote had not been rigged, sternly warning protesters of a crackdown if they continue massive demonstrations demanding a new election. Ayatollah Ali Khamenei sided with hardline President Mahmoud Ahmadinejad and offered no concessions to the opposition. He effectively closed any chance for a new vote by calling the June 12 election an "absolute victory."

The speech created a stark choice for candidate Mir Hossein Mousavi and his supporters: Drop their demands for a new vote or take to the streets again in blatant defiance of the man endowed with virtually limitless powers under Iran's constitution.
If they drop their demands and go home, they'll be hunted down by the Basiji and the secret police.

They'll be dragged from their homes in the dead of night and taken to detention facilities. They'll either be put on ice for a long, long time or they'll just be murdered. That is the choice: do you go home and wait to be arrested, or do you go down fighting?

Pro-Mousavi Web sites had no immediate reaction to Khamenei's warning and no announcement of any changes in a protest planned for 4 p.m. Saturday.

Khamenei accused foreign media and Western countries of trying to create a political rift and stir up chaos in Iran. Iranian leaders often blame foreign "enemies" for plots against the country, but Khamenei's comments suggest Iran could remain cool to expanding dialogue with the West and the offer of opening talks with Washington.

"Some of our enemies in different parts of the world intended to depict this absolute victory, this definitive victory, as a doubtful victory," he said. "It is your victory. They cannot manipulate it."


Well, it's your victory ...

In one part of his speech, Khamenei slammed "Zionist radio," referring to the Israel Broadcast Authority's Persian language station, for "planting doubts" in the hearts of Iranians.

Later, when Khamenei said the United Kingdom's government was the "most treacherous" and described it as "evil," the crowd responded with chants of "Death to the UK, Israel and America."


The usual crowd, bussed in from the usual places ...

Khamenei said the 11 million votes that separated Ahmadinejad from his top opponent, Mousavi, were proof that fraud did not occur. "If the difference was 100,000 or 500,000 or 1 million, well, one may say fraud could have happened. But how can one rig 11 million votes?"

Ahmadinejad watched the sermon from the front row. The Times reported earlier that Khamenei instructed Mousavi to stand next him when he makes his speech or face deportation from Iran; it was not clear whether the report was accurate, but Mousavi was not to be seen during Khamenei's address.

So far, the government has not stopped the protests with force despite an official ban on them. But Khamenei opened the door for harsher measures. "It must be determined at the ballot box what the people want and what they don't want, not in the streets," he said. "I call on all to put an end to this method. ... If they don't, they will be held responsible for the chaos and the consequences."

Khamenei said Iran would not see a second revolution like those that transformed the countries of the former Soviet Union.


I'm pretty sure he's studied those carefully. The Rose Revolution. The Orange Revolution. The Cedar Revolution. The 1989 and 1991 revolutions. He's not stupid and both he and Short Round began planning four years ago to keep this from happening.

He remained staunch in his defense of Ahmadinejad, saying his views were closer to the president's than to those of former President Hashemi Rafsanjani, a powerful patron of Mousavi.

Khamenei said the street protests would not have any impact. "Some may imagine that street action will create political leverage against the system and force the authorities to give in to threats. No, this is wrong," he said.

The supreme leader left open a small window for a legal challenge to the vote. He reiterated that he has ordered the Guardian Council, an unelected body of 12 clerics and Islamic law experts close to the supreme leader, to investigate voter fraud claims. The Council has said it was prepared to conduct a limited recount of ballots at sites where candidates claim irregularities.


Which of course won't matter ...

He stressed that the four candidates were part of the country's Islamic system and reminded listeners that Mousavi was prime minister of Iran when Khamenei was president in the 1980s. "All of them belong to the system. It was a competition within the ruling system," he said.
Posted by: Steve White || 06/20/2009 00:00 || Comments || Link || E-Mail|| [10794 views] Top|| File under:
Who's in the News
60
[untagged]
6
Govt of Iran
5
TTP
4
Govt of Pakistan
2
al-Qaeda
2
Taliban
2
al-Shabaab
1
Jamaat-ul-Mujahideen Bangladesh
1
Thai Insurgency
1
Govt of Syria
1
Jamaat-e-Islami
1
TNSM
1
Hamas
1
al-Aqsa Martyrs
1
al-Qaeda in North Africa
Bookmark
E-Mail Me
The Classics
The O Club
Rantburg Store
The Bloids
The Never-ending Story
Thugburg
Gulf War I
The Way We Were
Bio
Merry-Go-Blog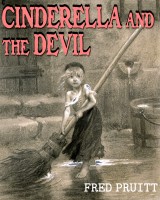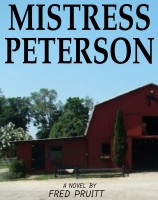 On Sale now!


A multi-volume chronology and reference guide set detailing three years of the Mexican Drug War between 2010 and 2012.

Rantburg.com and borderlandbeat.com correspondent and author Chris Covert presents his first non-fiction work detailing the drug and gang related violence in Mexico.

Chris gives us Mexican press dispatches of drug and gang war violence over three years, presented in a multi volume set intended to chronicle the death, violence and mayhem which has dominated Mexico for six years.
Click here for more information


Meet the Mods
In no particular order...


Steve White
Seafarious
tu3031
badanov
sherry
ryuge
GolfBravoUSMC
Bright Pebbles
trailing wife
Gloria
Fred
Besoeker
Glenmore
Frank G
3dc
Skidmark



Better than the average link...



Rantburg was assembled from recycled algorithms in the United States of America. No trees were destroyed in the production of this weblog. We did hurt some, though. Sorry.
18.232.127.73

Help keep the Burg running! Paypal: