Afghanistan
Kabul arrests dozens of Afghan tribal chiefs over troop surrenders to Taliban
[ARABNEWS] Dozens of tribal chiefs have been arrested across Afghanistan on charges of encouraging government soldiers to surrender to the Taliban

...mindless ferocity in a turban...
, officials and

politician

s said on Friday, as the

turbans

have stepped up attacks against Kabul forces.

Fighting in Afghanistan has intensified in the past weeks as the US is set end its military presence in the war-battered country by Sept. 11. The Taliban have advanced their strikes, raising concerns in Kabul that they might retake power either by force or by winning over government troops.

The Interior Ministry announced earlier this week that the involvement of village elders in persuading Kabul soldiers to leave their bases in return for safe passage is "direct cooperation with the enemy."

"Dozens of them have been arrested, their cases will be referred to legal and judicial authorities," the ministry's

front man

Tariq Arian told Arab News.

The arrests have been taking place for the past two weeks. In eastern Nuristan province, 19 tribal chiefs were arrested after the Taliban took over two districts earlier this month. "God willing, the arrests have had an impact. That is why the government took this decision," Nuristan police chief Aqel Shah Khelwati said.

He said that some of the arrested said they had been "forced by the Taliban" to mediate with soldiers.

The Taliban have confirmed they had dispatched delegations comprising tribal chiefs in some regions, but the group's

front man

, Zabihullah Mujahid, denied forcing them to do so.

Some Afghan

politician

s have approved the arrests, with Fawzia Raoufi, a parliament member from northern Faryab province, saying the government "should hinder" the surrender of its soldiers after 300 military and police personnel gave in to the Taliban in the Sherin Tagab district on Thursday evening.

She admitted, however, that the troops were left with no support for days. "These troops had asked for air support for days, nothing happened, so they went over to the Taliban. There were 84 functioning armored vehicles, ammunition and arms that fell to the Taliban," Raoufi said. "It is a tragedy and strengthens the Taliban."

The Taliban say they have captured over 20 districts in Afghanistan since early May when US-led forces began to withdraw. The government has conceded loss of some areas but gave no details.

The arrests have aroused controversy as mediatory efforts are common in the country's rural areas.

"Local conflicts are customarily settled by mediation. This is our true culture," Torek Farhadi, adviser to former president Hamid Maybe I'll join the Taliban Karzai


...Former president of Aghanistan, part of the problem not part of the solution...


, said.

"By negotiating a truce, human lives are saved, and families keep loved ones alive on both sides of the conflict," he said. "If community leaders accomplish their Islamic duty by negotiating to avoid bloodshed, that is great news as it can herald localized pockets of peace in the future in Afghanistan."

For Haroun Rahimi, a political science professor at the American University of Afghanistan in Kabul, the surrender of troops can have "dire political and strategic" consequences by affecting the army's morale, the state's legitimacy and fragmenting the anti-Taliban coalition.

He added, however, that "punishing influential locals is going to alienate local communities and create anti-government sentiment."




Posted by: Fred || 06/19/2021 00:00 || Comments || Link || E-Mail|| [290 views] Top|| File under: Taliban
As Clashes Continue MoD Claims Heavy Toll on Taliban
[ToloNews] Clashes were reported in 13 provinces in the last 24 hours with security forces evacuating two districts in the north while retaking control of one district in the south on Thursday night.

The Ministry of Defense (MoD) claimed that 258 Taliban


...mindless ferocity in a turban...


were killed in security forces operations in Nangarhar


The unfortunate Afghan province located adjacent to Mohmand, Kurram, and Khyber Agencies. The capital is Jalalabad. The province was the fief of Younus Khalis after the Soviets departed and one of his sons is the current provincial Taliban commander. Nangarhar is Haqqani country..


, Laghman
...Afghan province with a population of about 445,600, which is multi-ethnic and mostly a rural society. During the invasions of Alexander the Great, the area was known as Lampaka, wich is apparently Olde Macedonian for Laghman.The city of Mihtarlam serves as the bucolic capital of the province. The population is half Pashtun, the remainder Tadjik and Pashai. It had a repution for great wealth until it was conquered in the tenth century by Abu Mansur Sabuktigin.
He conquered it and set fire to the places in its vicinity which were inhabited by infidels, and demolishing the idol-temples, he established Islam in them, He marched and captured other cities and killed the polluted wretches, destroying the idolatrous and gratifying the Musulmans. After wounding and killing beyond all measure, his hands and those of his friends became cold in counting the value of the plundered property.
After that it was mostly notable for the production of dirt, rocks, and holy men...
, Paktia, Zabul, Herat


...a venerable old Persian-speaking city in western Afghanistan, populated mostly by Tadjiks, which is why it's not as blood-soaked as areas controlled by Pashtuns...


, Farah, Ghor, Faryab, Balkh, Jawzjan, Helmand


...an Afghan province populated mostly by Pashtuns, adjacent to Injun country in Pak Balochistan...


, Takhar and Baghlan provinces in the last 24 hours.

Taliban has rejected the figures.

The security forces evacuated from the center of Shirin Tagab district in Faryab and Dahana-e-Ghori district in Baghlan. The Defense Ministry said that security forces retook the control of Gereshk district in Helmand.

Moreover, an Afghan National Army base was fallen to the Taliban in Maidan Shahr, the center of Maidan Wardak province, a source said.

A base was fallen to the Taliban in Qala-e-Kah district in Farah province on Thursday evening.

The Taliban launched attacks on Qala-e-Kah district in the last two days, sources said, adding that at least eight security force members were killed in the

festivities

.

"There is the possibility that the city of Maimana (in Faryab) and Khawja Sabzposh district (in Faryab) will fall to the Taliban; therefore, there is a need for air support," an MP Shafiqa Sakha Youlchi said.

"The Shirin Tagab district has been under siege for three years," said Sibghatullah Silab, the deputy head of the Faryab provincial council. "The district will fall to Taliban due to lack of supply and weaponry."

According to Faryab provincial council, several military vehicles and equipment were seized by the Taliban in Shirin Tagab.

Defense Ministry

front man

Rohullah Ahmadzai said that operations have had progress in some of the areas that were evacuated by security forces.

Violence has intensified following the start of the withdrawal of US and coalition forces from Afghanistan. A parliamentary committee on Thursday reported fighting on 200 fronts across the country in just a day. Moreover, at least 30 districts have fallen to the Taliban in the last two months.

The negotiations in Doha have stalled after the announcement of the withdrawal of US and coalition forces by President Joe Biden

...... 46th president of the U.S. Former Senator-for-Life from Delaware, an example of the kind of top-notch Washington intellect to be found in the World's Greatest Deliberative Body.......
. The negotiating teams from the Afghan Republic and the Taliban held a meeting later this week, discussing ways to hold future meetings, but the high level of violence has diminished hopes for progress in the negotiations.
Posted by: trailing wife || 06/19/2021 00:00 || Comments || Link || E-Mail|| [175 views] Top|| File under: Taliban
6 People Killed in Crime, Security Incidents in Kabul
[ToloNews] Six people, including four security force members, were killed and three others were

maimed

in four different incidents in Kabul in the last 24 hours, police confirmed.

On Thursday night, two

coppers

were killed in unidentified

button men

attack in Koshkak area in Paghman district. A a civilian who was a shopkeeper was

maimed

in the incident, security officials said

"When I heard a gunshot, I came and saw that my uncle was shot and

maimed

. I took him to hospital. When we came back from the hospital, we saw that two

coppers

were martyred," said Mina Gul, a witness to the incident.

"Every day there is suffering. We hear every day that someone from a family has been killed or

maimed

," said Ismail, a resident of Paghman.

In another incident in Kabul's District 3 and near the Dehmazang area, two people were killed and two others were

maimed

on Friday afternoon.

Kabul Police said that based on initial reports the clash happened between armed robbers and a security force member, adding that the incident is under investigation.

In another incident in Kabul's District 5, an ANA officer was killed on Friday afternoon, while another ANA officer was

rubbed out

in District 8.

"How long this situation will continue?How long should we will have insecurity? People are really tired of security incidents," said Abdullah, a Kabul resident.

"He was an employee of the National Directorate of Security


...the Afghan national intel agency...


. They had pistols and were using against each other, several killed and

maimed

due to fire exchanges," said a Kabul resident.

Kabul has witnessed an increase in security incidents in recent months, including explosions of magnetic mines, targeted

liquidation

s, and crime incidents.
Posted by: trailing wife || 06/19/2021 00:00 || Comments || Link || E-Mail|| [132 views] Top|| File under:
Africa Subsaharan
Nigeria troops rescue some students after school kidnapping: Army
[AlAhram] Troops in pursuit clashed early on Friday with the

button men

who had split into two groups on the run, the army said in a statement

Nigerian troops have rescued two teachers and five students after clashing with

button men

who raided a college in a northwestern state and

kidnapped

an unknown number of people, the army said on Friday.

Gunmen stormed the Federal Government College in Kebbi State on Thursday, killing a policeman and snatching students and teachers, in the third kidnap attack on a school in less than three weeks in Nigeria.

Security forces "have so far, rescued two teachers and five students after a fierce exchange of fire with the criminals," it said.

It said one female student had been found dead from exhaustion.

Troops also recovered 800 cattle stolen by the same gang.

Police have so far not confirmed the number of missing students and teachers taken from the school.

Heavily armed criminal gangs, known locally as

bandidos

, have long terrorised central and northwestern Nigeria, raiding and looting villages, stealing cattle and kidnapping for ransom.

But since December they have increasingly targeted schools, arriving on cycle of violence
s, abducting students or schoolchildren and herding them into forest hideouts to negotiate ransom payments.

At the end of May,

button men

seized 136 children from an Islamic seminary in central Nigeria's Niger state. They are still being held.

Nearly 900 children and students have already been kidnapped by

button men

for ransom since December, though many have since been freed.
Posted by: trailing wife || 06/19/2021 01:12 || Comments || Link || E-Mail|| [143 views] Top|| File under: Fulani Herdsmen (Boko Haram)
Beheadings reported in insurgent-hit Mozambique
[PUBLISH.TWITTER] Several beheadings, including of teenagers, have been reported around the restive northern Mozambique town of Palma since it was attacked by

Death Eaters

in March, a charity and local sources said on Friday.

Palma and surrounding areas have been on tenterhooks since

Death Eaters

linked to

ISIS

launched a raid of unprecedented scale on the town, killing dozens and forcing tens of thousands to flee.

Many sought refuge in nearby Quitunda, a resettlement village next to a heavily guarded gas exploration site operated by French oil giant Total and abandoned days after the raid.

Several bouts of low-key violence have been reported since the

Death Eaters

retreated.

British charity Save the Children on Friday said it was "shocked and appalled" by news this week of two 15-year-old boys being beheaded in Palma on Sunday.

The teenagers were among a group of 15 adults who had left Quitunda in search of food, according to the independent news outlet Carta de Mocambique, which reported the incident.

Two adults were also killed, it added.

"We are appalled and disgusted at this senseless crime," Save the Children Mozambique country director Chance Briggs said in a statement.

The insurgency is "having a continual, horrific, deadly impact on children," he said.

"They are being killed, they are being

kidnapped

, they are being recruited for use by

gang

s."

One local source in the

scenic provincial capital

Pemba said relatives in Quitunda had heard of "insurgents" beheading several people on Saturday.

Momade Bachir, who is regularly in touch with family members still stranded around Palma, told AFP that four residents were attacked after they left the town to pick manioc in surrounding fields.

Another three beheaded bodies were found near Pemba that evening, according to Bachir.
Posted by: Fred || 06/19/2021 00:00 || Comments || Link || E-Mail|| [138 views] Top|| File under: al-Shabaab (IS-Mozambique)
Cyber
Worst hackers avoid attacking Eastern European countries: reports
[FoxNews] Notorious ransomware checks language of computer to avoid ex-Soviet bloc countries.

DarkSide, the criminal organization behind the Colonial Pipeline cyberattack, and other high-profile hacking groups bar their partners from installing malicious software on computers using certain languages, according to Krebs on Security, a cybersecurity news site.

This has been going on since the early days of organized cybercrime, and "it is intended to minimize scrutiny and interference from local authorities," Krebs wrote as part of a post pointing out that certain malware will not install on a Microsoft Windows computer that has a Russian or Ukrainian virtual keyboard installed.
Posted by: Skidmark || 06/19/2021 08:17 || Comments || Link || E-Mail|| [221 views] Top|| File under:
The Grand Turk
One killed in attack on HDP office in Izmir
[Rudaw] One woman was killed in an attack on an office of the Peoples' Democratic Party (HDP) in The Sick Man of Europe Turkey


...just another cheapjack Moslem dictatorship, brought to you by the Moslem Brüderbund...


's Izmir on Thursday, the party announced in a statement, accusing Turkey's ruling party of the attack.

The alleged perpetrator, identified by the governor's office as a former health worker with the initials OG, opened fire on the second floor of the building housing the HDP office and killed one person.

"Our friend, Deniz Poyraz, was murdered in the attack on our Izmir district building," HDP tweeted.

The suspect has been arrested and an investigation is underway, according to the governor's office.

HDP blamed the Justice and Development Party (AKP), the ruling party of President His Enormity, Sultan Recep Tayyip Erdogan the First

...Turkey's version of Mohammed Morsi but they voted him back in so they deserve him. It's a sin, a shame, and a felony to insult the president of Turkey. In Anatolia did Recep Bey a stately Presidential Palace decree, that has 1100 rooms. That's 968 more than there are in the White House, 400 more than in Versailles, and 325 more than Buckingham Palace, so you know who's really most important...
, and its ally the Nationalist Movement Party (MHP).

"The instigator and abettor of this brutal attack is the AKP-MHP government and the Ministry of Interior which constantly targets our party and our members," HDP tweeted.

"It is the government that targets our party and our provincial organizations; it is the Ministry of Interior that directs the provocateurs," HDP said in a statement on its website.

HDP is a vocal opponent of the AKP-MHP alliance, which accuses the pro-Kurdish party of ties with the Kurdistan Workers' Party (PKK). Today, hundreds of HDP members and supporters are under investigation or in jail, including Selahattin Demirtas, the HDP's former leader along with his co-chair Figen Yuksekdag. Most are accused by Ottoman Turkish authorities of having ties to the PKK, considered a terrorist organization in Turkey.
Posted by: trailing wife || 06/19/2021 00:00 || Comments || Link || E-Mail|| [60 views] Top|| File under:
Iraq
Duhok: Turkish bombardments displace Shingal and Christian IDPs again, set forest aflame, cut off water
The byzantine Turk has been busy lately

[Rudaw] Yazidis displaced from Shingal in 2014 have now been forced to flee IDP camps in Zakho due to nearby Ottoman Turkish bombardments.

More than 3,000 people have had to leave Bersive 1, Bersive 2 and Derkar camps due to Ottoman Turkish operations in the area, according to Khalat Osman, the municipal manager of Zakho's camps.

"War happens every day, with constant Arclight airstrike

...KABOOM!...
s. We're very scared. Each of us has struggled with mental health issues at some point," said Amira Ilyas, who lives in Bersive 1 camp.

Families have left the camps for Shingal and villages in Zakho.

"When we fled ISIS [the Islamic state] we came here and started planting tomatoes on the Ottoman Turkish border. Airstrikes take place every day. They use RPGs and mortars to attack this area. No one dares come here," said Murad Khidr, who is now living in Karne village.

"My family moved here today. We heard jets and machine guns, and our families were terrified. That's why people leave the camps," Hassan Naamat said from the village.

The Sick Man of Europe Turkey


...the only place on the face of the earth that misses the Ottoman Empire...


launched renewed operations against the Kurdistan Workers' Party (PKK) in Duhok province in April. Several civilians have been injured and numerous villages emptied due to the offensive.

Turkish bombardment causes massive fire in Duhok forest: official
[Rudaw] The Ottoman Turkish army bombarded the vicinity of five populated villages in Duhok province on Tuesday, causing a great fire which has led to the scorching of thousands of dunams of land, a local official told Rudaw English on Wednesday.

Sarbast Sabri, mayor of Kani Masi subdistrict, told Rudaw English that the vicinity of Dergelka, Ribarke, Qumri, Dashish, and Baqulke villages in the subdistrict were bombarded by Ottoman Turkish forces Tuesday afternoon.

Most of the fire has burned out so far but small flames remain, he said, adding that so far an estimated 3,000 dunams of land has been burned. "It was done by The Sick Man of Europe Turkey

...the occupiers of Greek Asia Minor...
. I saw it because I was near there."

"When the villagers put out one part of the fire, another bomb would land and spark even more fires," said the mayor. Turkey has burned 13,000 dunams of land in Kani Masi since it launched two military operations against the Kurdistan Workers' Party (PKK) in Duhok on April 23, according to Sabri.

Captain Fuad Ahmed, head of media for the Duhok's Forest Police and Environment Directorate, told Rudaw English in May that Turkey had burned 4,181 dunams of land in the province in the first five months of 2021. He added Ankara has also burned 56,731 dunams of land in Duhok in ten years. He also said the directorate cannot control fires in areas outside the control of the Kurdistan Regional Government (KRG).

Turkey regularly attacks the Kurdistan Region's bordering areas on the grounds of targeting PKK's alleged positions.

Christian villagers under fire in Turkey-PKK clashes
[Rudaw] Navkandalan is a Christian village in the Batifa sub-district of Zakho in northern Duhok. The Christian population there has plummeted from 70 to 40 because of conflict between the Kurdistan Workers' Party (PKK) and The Sick Man of Europe Turkey.

The village's residents demand protection.

"We're back in the village for the fourth time, where should we go?" said Soqa Issac, a Navkandalan resident. He said the villagers were poor and there was no force to protect them, "neither from Iraq nor the Kurdistan Region."

"We ask the KRG [Kurdistan Regional Government] to give us weapons," he stated.

"I own this flock of sheep, I can't take my sheep to the foothills," said Basam Eliksan, a livestock farmer. "As soon as jets see them, they launch rockets. The Ottoman Turkish army opens fire with their machine guns and weapons. Also the Workers' Party (PKK) is blocking our way."

Of the 30 displaced families, 10 have fled to Zakho and Duhok. Other families have left for Australia, the US and Canada.

They were forced to flee to the Kurdistan Region because of the Islamic State

...formerly ISIS or ISIL, depending on your preference. Before that they were al-Qaeda in Iraq, as shaped by Abu Musab Zarqawi. They're really very devout, committing every atrocity they can find in the Koran and inventing a few more. They fling Allah around with every other sentence, but to hear western pols talk they're not really Moslems....
(ISIS) and now, they are displaced because of violence between Turkey and the PKK.

"We fled our homes in djinn-infested Mosul
... the home of a particularly ferocious and hairy djinn...
to the village because of ISIS," said Nuya Yousif, a refugee in Australia. "The situation was not good in the village either because of the Ottoman Turkish army. After fleeing the village, I travelled to Turkey with my children. From Turkey we flew to Australia."

Eleven Christian villages have been evacuated as a result of the recent conflict, according to Zakho Cathedral. Almost 500 Christian families have been displaced so far.

Turkish bombardment leaves Duhok villagers without water
[Rudaw] The Sick Man of Europe Turkey's recent bombardment in the vicinity of several villages in Duhok province has damaged the water pipes of two villages causing the residents to go without water for days. The lack of security in the area has delayed repair work, according to locals and the mayor.

About 60 families in Grke and the Christian-populated Dashish villages have been struggling to find drinking water after the Ottoman Turkish army bombarded the area on Tuesday. Some have bought water and relied on a nearby water channel for their livestock.

Sarbast Sabri, mayor of Kani Masi subdistrict, told Rudaw English on Friday that, "The area is contaminated with mines, preventing us from sending repair teams."

The villagers have risked their lives by repairing the pipes as the area is regularly bombarded by Turkey on the grounds that fighters from the Kurdistan Workers' Party are present there.

Sabri also said a permanent solution to the water issue is not possible now but, "When the security of the area improves, we will bury the pipes in the ground."

This is the third time the pipes have been damaged in 20 days, according to the mayor. The source of the water is in Adne valley.
Posted by: trailing wife || 06/19/2021 00:00 || Comments || Link || E-Mail|| [105 views] Top|| File under: Sublime Porte
Israel-Palestine-Jordan
Security forces foil gun smuggling from Lebanon masked as agricultural work
[IsraelTimes] Resident of a Druze village found with 12 pistols in a tractor in a field near Metula; police say 80 weapons confiscated in such attempts on the northern border this year.

Israeli troops foiled an attempt to smuggle weapons from Leb

...an Iranian colony situated on the eastern Mediterranean, conveniently adjacent to Israel. Formerly inhabited by hardy Phoenecian traders, its official language is now Arabic, with the usual unpleasant side effects. The Leb civil war, between 1975 and 1990, lasted a little over 145 years and produced 120,000 fatalities. The average length of a ceasefire was measured in seconds. The Lebs maintain a precarious sectarian balance among Shiites, Sunnis, and about a dozeen flavors of Christians. It is the home of Hezbollah, which periodically starts a war with the Zionist Entity, gets Beirut pounded to rubble, and then declares victory and has a parade. The Lebs have the curious habit of periodically murdering their heads of state or prime ministers, a practice dating back to the heady human sacrifice days of Baal Moloch...
into northern Israel on Friday, arresting a suspect and seizing guns, the police said.

According to the police, a resident of Ein Qiniyye, a Druze village in the Golan Heights, was arrested in a field near the town of Metula, adjacent to the border with Lebanon, as he was attempting to smuggle the supply of weapons in a tractor, under the guise of agricultural activity.

In the tractor the suspect was driving, 12 pistols, worth around half a million shekels ($140,000), were found and seized, according to the statement.

The operation was conducted in coordination with Israel Defense Forces soldiers.

Twelve attempted weapon smuggling attempts were thwarted along the northern border since the beginning of 2021, and some 80 rifles and pistols were confiscated, according to the police.

On Monday, an Israeli soldier was moderately

maimed

from friendly fire while preventing a gun-smuggling attempt on the Jordanian border. Twenty-one guns, including several assault rifles, as well as ammunition were seized.

Last Saturday, Israeli troops foiled an attempted weapons sale in the Jordan Valley. Nine pistols and two rifles were confiscated, and two suspects were arrested.

Earlier this month, Israeli security forces arrested an Arab Israeli father and son suspected of smuggling a large amount of hashish and firearms into Israel from Lebanon, potentially on behalf of the Hezbollah terrorist organization, according to the military.

Hezbollah has long maintained control over the area adjacent to the border with Israel and is unlikely to have been unaware of such smuggling operations.

The terror group is known to fund its activities through drug sales around the world, including producing large amounts of hashish in eastern Lebanon.

Posted by: trailing wife || 06/19/2021 01:50 || Comments || Link || E-Mail|| [171 views] Top|| File under: Hezbollah
10 arrested, 9 injured as protesters at Al-Aqsa face rubber bullets
[ARABNEWS] Israeli police on Friday arrested 10 Paleostinians during

festivities

at Jerusalem's al-Aqsa Mosque compound, with nine people injured as protesters hurled rocks and officers fired rubber bullets, police and medics said.

About 1,000 people gathered in the compound after weekly prayers chanting "God is great" and some hoisting Paleostinian flags. Some demonstrators threw stones at police, who raided the site, a

news hound

said.

The confrontation came after Paleostinians protested against Jewish nationalists who had marched through Israel-annexed East Jerusalem on Tuesday, chanting insults to Islam.

The Paleostinian

Red Islamic Thingy

said nine people were hurt, including three hospitalized in the confrontation, with injuries due to "beatings, rubber bullets and sound bombs."

"Several dozen youths began disturbing the order and throwing stones toward

coppers

," police said in a statement, adding that "Ten suspects were arrested."

A day earlier, police said they arrested eight people who demonstrated at the Damascus Gate, an entrance to Jerusalem's Old City, where the nationalist Jewish march had congregated.

Also on Friday, Paleostinians protested near Nablus in the occupied West Bank against the expansion of a Jewish settlement on the lands of Beita village. The

Red Islamic Thingy

said 47 people

were maimed

when security forces fired tear gas canisters and rubber bullets.

The al-Aqsa compound lies in East Jerusalem, which Israel annexed in 1967, in a move most of the international community does not recognize.


Posted by: Fred || 06/19/2021 00:00 || Comments || Link || E-Mail|| [91 views] Top|| File under: PLO
Who's in the News
47
[untagged]
4
Antifa/BLM
3
Govt of Iran
3
Taliban
2
al-Shabaab (AQ)
2
Govt of Syria
2
Sublime Porte
2
Devout Moslems
2
Islamic State
1
[untagged]
1
al-Shabaab (IS-Mozambique)
1
Commies
1
Fulani Herdsmen (Boko Haram)
1
Hamas
1
Hezbollah
1
Houthis
1
Palestinian Authority
1
PLO
Bookmark
E-Mail Me
The Classics
The O Club
Rantburg Store
The Bloids
The Never-ending Story
Thugburg
Gulf War I
The Way We Were
Bio
Merry-Go-Blog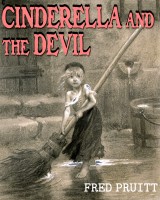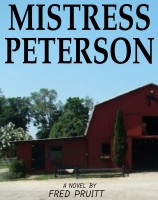 On Sale now!


A multi-volume chronology and reference guide set detailing three years of the Mexican Drug War between 2010 and 2012.

Rantburg.com and borderlandbeat.com correspondent and author Chris Covert presents his first non-fiction work detailing the drug and gang related violence in Mexico.

Chris gives us Mexican press dispatches of drug and gang war violence over three years, presented in a multi volume set intended to chronicle the death, violence and mayhem which has dominated Mexico for six years.
Click here for more information


Meet the Mods
In no particular order...


Steve White
Seafarious
Pappy
lotp
Scooter McGruder
john frum
tu3031
badanov
sherry
ryuge
GolfBravoUSMC
Bright Pebbles
trailing wife
Gloria
Fred
Besoeker
Glenmore
Frank G
3dc
Skidmark
Alaska Paul



Better than the average link...



Rantburg was assembled from recycled algorithms in the United States of America. No trees were destroyed in the production of this weblog. We did hurt some, though. Sorry.
3.238.98.39

Help keep the Burg running! Paypal: