Afghanistan
7 Police Killed in Baghlan Attack
[ToloNews] At least 7 police were killed in a Taliban

...the Pashtun equivalent of men...
attack in Baghlan province on Wednesday night, said a security source on Thursday.

The attack took place in Pul-e-Khumri, capital of the province when a group of Taliban attacked a military base, the source said.

"The Taliban has also suffered casualties but there is no exact information," he added.

The local security forces and the Taliban have not yet commented on the attack.
Posted by: trailing wife || 06/19/2020 00:00 || Comments || Link || E-Mail|| [6471 views] Top|| File under: Taliban
Turkish warships intercept French frigate in Mediterranean
[ALMASDARNEWS] On Wednesday, the French Ministry of Defense said that a French ship participating in a NATO


...the North Atlantic Treaty Organization. A cautionary tale of cost-benefit analysis....


mission in the Mediterranean Sea had recently undergone a "very violent" maneuver by Ottoman Turkish frigates.

The French Ministry of Defense said their frigate was attempting to identify a

fat merchantman

suspected of transporting weapons to Libya, when a Ottoman Turkish frigate intercepted their ships in the Mediterranean.

In the statement, they stressed that this was "very aggressive." The defense has reported that it intends to denounce the behavior it described as "very dangerous" during the coalition meeting on June 17.

A French Defense Ministry official said that NATO should not bury its head in the sand regarding The Sick Man of Europe Turkey

...the occupiers of Greek Asia Minor...
's recent behavior towards its members.

The French official accused the Ottoman Turkish Navy of harassing a French warship carrying out a mission to NATO.

"We have gone through complicated moments in the alliance, but we cannot be an ostrich, and we pretend that there is no problem with Turkey in the alliance, we must recognize it, disclose it and deal with it," he declared before a NATO defense ministers summit.

Turkey has since denied these claims by

La Belle France

.


Posted by: Fred || 06/19/2020 00:00 || Comments || Link || E-Mail|| [6462 views] Top|| File under: Sublime Porte
LNA prepares for new offensive as Turkish-backed forces try for Sirte again
[ALMASDARNEWS] The Libyan National Army (LNA), led by Field Marshal Khalifa Haftar

...Self-proclaimed Field Marshal, served in the Libyan army under Muammar Qadaffy, and took part in the coup that brought Qadaffy to power in 1969. He became a prisoner of war in Chad in 1987. While held prisoner, he and his fellow officers formed a group hoping to overthrow Qadaffy, so it's kind of hard to describe him as a Qadaffy holdover. He was released around 1990 in a deal with the United States government and spent nearly two decades in the United States, gaining US citizenship. In 1993, while living in the United States, he was convicted in absentia of crimes against the Jamahiriya and sentenced to death. Haftar held a senior position in the anti-Qadaffy forces in the 2011 Libyan Civil War. In 2014 he was commander of the Libyan Army when the General National Congress (GNC) refused to give up power in accordance with its term of office. Haftar launched a campaign against the GNC and its Islamic fundamentalist allies. His campaign allowed elections to take place to replace the GNC, but then developed into a civil war. Guess you can't win them all. Actually, he is, but slowly...
, announced on Wednesday, that the area extending from Wadi Jarif to the al-Washaka will be considered a "military operations area."In a statement, the LNA called on all citizens not to be in this area while taking care and caution, as they prepare to launch a big attack against the Ottoman Turkish-backed Government of National Accord (GNA).

This announcement comes in light of the GNA pushing military reinforcements to the al-Hilal oil region east of Sirte.

Despite the fact that the field situation in Libya appears fixed on certain lines, observers expected that the coming confrontation will revolve around controlling energy sources in the eastern part of the country.

Most recently, the Government of National Accord attempted to capture the strategic city of Sirte; however, they were unsuccessful after fierce battle with the Libyan National Army.

Posted by: Fred || 06/19/2020 00:00 || Comments || Link || E-Mail|| [6463 views] Top|| File under: Muslim Brotherhood
Fifth Column
George Washington statue toppled in Portland
Although this was bound to happen, foreknowledge does not make me any less furious about it.


[OregonLive] Portland's 22nd consecutive day of protests against police brutality and systemic racism was defined by downtown and North Portland demonstrations, as well as the toppling of a George Washington statue.

Several hundred demonstrators rallied at North Portland's Jefferson High School, a smaller group gathered outside the downtown Justice Center and a third group assembled at the statue, which became the latest monument to be torn down by protesters.
Posted by: Matt || 06/19/2020 11:25 || Comments || Link || E-Mail|| [6490 views] Top|| File under: Antifa/BLM
Tacoma gal tied up for 5 cop car-BQs during Seattle 'protests', blames tats
[KOMONews] A woman from Tacoma was arrested Thursday morning and faces five federal counts of arson in connection to burning five Seattle Police Department vehicles during George Floyd protests.

Margaret Aislinn Channon, 25, was arrested at her Tacoma home for allegedly setting five patrol vehicles on fire that were parked in the area of Sixth and Pine.

U.S. Attorney Brian T. Moran said the 25-year-old was caught on multiple cameras May 30 using an accelerant lit like a blowtorch to start fires in five police vehicles.

Investigators review footage from the arsons and videos from a June 5 protest to identify Channon, who had tattoos on her hands and arms that were "clearly visible."

Some of the woman's tattoos linked her to a missing person report in Texas in 2019. Investigators found her social media accounts to confirm her identity and later determine her address in Tacoma.

A search warrant for Channon's Tacoma home confirmed her distinctive tattoos in the videos. Authorities seized clothing and accessories that appear in some of the videos from the arsons.

Channon could spend up to 10 years in prison if she is convicted of arson charges.

Posted by: trailing wife || 06/19/2020 00:00 || Comments || Link || E-Mail|| [6464 views] Top|| File under: Antifa/BLM
FBI tie up cop car-BQer by tracing tats, T-shirt to Etsy
It's so nice to have positive stories about the FBI to post.
[NYPost] Federal

Sherlocks

in Philadelphia used twee shopping site Etsy and a host of social media platforms, including Instagram and Vimeo, to nab a massage therapist accused of torching a cop car, according to a federal complaint.

The suspect, 33-year-old Lore-Elisabeth Blumenthal, was identified by FBI agents who examined footage of a May 30 George Floyd protest and noticed her distinct forearm tattoo and a political T-shirt she was wearing when she allegedly set the police cruiser ablaze.

The T-shirt — which had the phrase "Keep the Immigrants colonists Deport the Racists" emblazoned on it — led

Sherlocks

to an Etsy page that was selling the custom-made shirts.

The

Sherlocks

noticed a review on the page written by a username they later determined was linked to someone named Lore-Elisabeth in Philadelphia, according to the complaint.

They then searched the name on LinkedIn, which turned up a hit for a woman employed as a massage therapist in the city. On the company's website, videos show a woman giving massages with a peace-sign forearm tattoo that matched Blumenthal's.


I shouldn't feel at all comfortable afterward, knowing that my gentle spirited, loving massage therapist had a firebombing fetish and was likely to out me for something I'd said.

The website listed a phone number for Blumenthal, which federal authorities used to track down her address in the Germantown section of the city.
She was arrested Tuesday and prosecutors are seeking to detain her until trial, the Philadelphia Inquirer reported.

Her lawyer told the newspaper he would be questioning the investigative tactics as part of her defense.
Posted by: trailing wife || 06/19/2020 00:00 || Comments || Link || E-Mail|| [6463 views] Top|| File under: Antifa/BLM
India-Pakistan
Terror financing and terrorism: ATC awards jail term to four JD leaders
[The News (Pak)] An anti-terrorism court on Thursday convicted four leaders of the Jamaat-ud-Dawa


...the front organization of Lashkar-e-Taiba...


(JuD) over charges of terror financing and terrorism.

ATC judge Ejaz Ahmad Butter awarded jail terms to Hafiz Abdul Rehman Makki, Malik Zafar Iqbal, Yahya Aziz and Abdul Islam all members of Tanzeem al-Anfaal Trust which is a subsidiary organization of the proscribed Lashkar-e-Taiba
...the Army of the Pure, an Ahl-e-Hadith terror organization founded by Hafiz Saeed. LeT masquerades behind the Jamaat-ud-Dawa facade within Pakistain and periodically blows things up and kills people in India. Despite the fact that it is banned, always an interesting concept in Pakistain, the organization remains an blatant tool and perhaps an arm of the ISI...
The court awarded five years jail term each to Malik Zafar Iqbal and Muhammad Yahya Aziz along with imposition of a fine of Rs 50,000. In case of default in payment of fine, the convicts will face a further six months jail. Zafar and Yahya have been convicted under Section 11-N read with 11-1 (2) (b) Anti-Terrorism Act 1997 (money laundering, illegal fundraising and buying properties from raised funds). Malik Zafar Iqbal was the secretary of the al-Anfaal Trust, also run by the JuD.

The prosecution team led by Deputy Prosecutor General Abdul Rauf Wattoo proved its case before the court that the Madrasa Sattaria property in discussion was in use of the convicts, which is a reasonable cause to suspect that it was used for terror financing or terrorism. It is penitent to mention here that the court in its order stated that the sentence awarded to Malik Zafar Iqbal shall run concurrently with his previous sentence. Previously, Zafar was convicted for five and half years along with JD Chief Hafiz Saeed

...founder of Lashkar-e-Taiba and its false-mustache offshoot Jamaat-ud-Dawa. The United Nations declared the JuD a terrorist organization in 2008 and Hafiz Saeed a terrorist as its leader. Hafiz, JuD and LeT are wholly-owned subsidiaries of the Pak intel apparatus, so that amounted to squat. He is periodically placed under house arrest so it looks like the govt is doing something. Once the heat is off they let him go....
The court has awarded one year jail term each to Hafiz Abdul Rahman Makki and Abdul Islam along with imposition of a fine of Rs 20,000 each. In case of default in payment of fine, the convicts will face a further jail term of 10 days. Both have been convicted as the prosecution proved that they abetted in obtaining the property known as Madrasa Sattaria.

Deputy Prosecutor Abdul Rauf Wattoo while talking to The News said that the convicts were active members of the banned al-Anfaal Trust from 2001 to 2018 and the prosecution proved its case. Elaborating the case, Rauf stated that any banned outfit cannot purchase, construct and run any piece of land. If it does so, it comes under the definition of terror financing and terrorism. The court while hearing the case on a daily basis concluded the trial in just nine days, Rauf added.


Posted by: Fred || 06/19/2020 00:00 || Comments || Link || E-Mail|| [6469 views] Top|| File under: Lashkar e-Taiba
Pakistani court convicts three men in politician's murder in London
[Jpost] A Pak court on Thursday sentenced three men to life in prison for their part in the

liquidation

of a Pak political leader who was stabbed to death in London in 2010, a government prosecutor said.
Imran Farooq, 50, was a founding member of the Muttahida Qaumi Movement


...English: United National Movement, generally known as MQM, is the 3rd largest political party and the largest secular political party in Pakistain with particular strength in Sindh. From 1992 to 1999, the MQM was the target of the Pak Army's Operation Cleanup leaving thousands of urdu speaking civilians dead...


(MQM) but had moved to London and had not been active in the party for about two years. He was on his way home from work in north London when he was attacked.

The three accused were members of the party. Their motives were unclear.

Besides their life sentences, the three were each fined 1 million Pak rupees ($6,050), the prosecutor, Khawaja Mohammad Imtiaz, told

news hound

s.



Britannia

gave Pakistain legal assistance, sharing evidence and having its officers testify at the trial, according Toby Cadman, counsel to a Pak government barrister, Toby Cadman.

Imtiaz said it was first trial of its kind in Pakistain. "There are hardly any examples in the world that an offence is committed in one country and the trial is conducted in another," he said.

Farooq's death marked the start of cracks in the leadership of the MQM. The ethnic party, which held sway for decades in Pakistain's commercial capital, Bloody Karachi


...formerly the capital of Pakistain, now merely its most important port and financial center. It is among the largest cities in the world, with a population of 18 million, most of whom hate each other and many of whom are armed and dangerous...


, later split into several factions.

The party represents Urdu-speaking migrants colonists from India who settled in Pakistain after the partition of the subcontinent at the end of British rule in 1947.
Posted by: trailing wife || 06/19/2020 00:00 || Comments || Link || E-Mail|| [6464 views] Top|| File under:
Iraq
Turkey hits PKK in Iraq: why now and how far could it go?
[Rudaw] The Sick Man of Europe Turkey


...just another cheapjack Moslem dictatorship, brought to you by the Moslem Brüderbund...


launched a rare ground assault into northern Iraq Wednesday, deploying special forces against rebels from the Kurdistan Workers' Party (PKK) which is blacklisted by Ankara as a "terrorist" group.


my sympathy level is flattened by the fact the PKK are Commies


The Ottoman Turkish defence ministry said "commandos" moved in, supported by drones and helicopters, following a bombardment with rocket launchers and artillery guns that hit more than 150 targets.

The semi-autonomous Kurdish authorities which govern the area have kept mum on the vast operation which began early Wednesday despite protestations from Baghdad.

- WHAT ARE THE PKK'S TIES TO IRAQ? -
The PKK has fought an insurgency against the Ottoman Turkish state since 1984, demanding autonomy for Kurds living in the country's southeast and in other parts of the Middle East.

PKK rebels use the rugged mountains of neighbouring northern Iraq as a rear base, to the discomfort of the Kurdish administration in northern Iraq (KRG).

"The PKK is considered an enemy by Iraqi Kurdistan's autonomous authorities because it presents itself as the sole representative of the Kurdish question," said Adel Bakawan, an expert in regional Kurdish affairs.

It is seen as a rival by both the Kurdish Democratic Party (KDP), whose stronghold is the regional capital Erbil, as well as the competing Patriotic Union of Kurdistan (PUK), which is strongest in the northeastern city of Sulaimani.

Baghdad has slammed the PKK's presence in Kurdistan, as well as in disputed areas claimed by both Kurdish and federal authorities, as a "declaration of war".

But neither the KRG nor federal forces have been able to oust PKK rebels, who have kept up their presence in the north through effective guerilla tactics and good ties to Iraq's powerful neighbour Iran.

As a result, said Bakawan, "it is unimaginable that Ottoman Turkish forces entered northern Iraq without the active cooperation of local Kurdish authorities".

- WHY NOW? -
Turkey has regularly targeted PKK military camps in northern Iraq by ground and air, including in large-scale operations in 2007 and 2018.

The recent assault may be an attempt by Ottoman Turkish President His Enormity, Sultan Recep Tayyip Erdogan the First

...Turkey's version of Mohammed Morsi but they voted him back in so they deserve him. It's a sin, a shame, and a felony to insult the president of Turkey. In Anatolia did Recep Bey a stately Presidential Palace decree, that has 1100 rooms. That's 968 more than in the White House, 400 more than in Versailles, and 325 more than Buckingham Palace, so you know who's really more important...
to project power, Bakawan said.

"Turkey is deeply engaged in the conflicts of Syria and Libya, and hopes to get involved in Yemen


...an area of the Arabian Peninsula sometimes mistaken for a country. It is populated by more antagonistic tribes and factions than you can keep track of...


," he told AFP.

"It aims to present itself as an essential power when trying to resolve conflicts in the Middle East -- and Iraq forms a part of this," Bakawan added.

But the assault also comes at a critical time for the Kurdish region, hit hard by falling crude prices and unable to pay public salaries or foreign debts.

Erbil borrowed nearly $5 billion from Turkey in 2014 to pay public workers and also relies on a pipeline via Turkey as its only way to export crude oil.

- WHAT HAS THE REACTION BEEN? -
A few days before it launched its ground assault, Turkey conducted air raids against alleged PKK camps in the northern Iraqi areas of Makhmur and Sinjar.

Iraq's foreign affairs ministry summoned Ottoman Turkish ambassador Fatih Yildiz on Tuesday, slamming the strikes as a violation of its

illusory sovereignty

.

But the following morning, Turkey nonetheless deployed its special forces across the border.

Yildiz said he had informed Iraqi officials that if Baghdad did not take action against the rebels, Ankara would continue to "fight the PKK wherever it is".

Iraqi-Kurdish analyst Hoshyar Malo accused Iraq of a "timid response" to Turkey's initial air operation.

There has been no comment from Iraq's new Foreign Minister Fuad Hussein, who is close to KDP head Masoud Barzani.

While the KRG may see the Ottoman Turkish assault as a way to get rid of its PKK rival, its tacit approval could be costly.

"Kurdish authorities are getting weaker as representatives of a political, Kurdish identity," said Bakawan.
Posted by: trailing wife || 06/19/2020 00:00 || Comments || Link || E-Mail|| [6475 views] Top|| File under: Sublime Porte
Duhok's Mount Spi bombarded by Turkish warplanes
[Rudaw] A security source in Duhok province's Semel district told Rudaw that two Ottoman Turkish warplanes bombarded Mount Spi (white) Wednesday afternoon

The mountain, located west of Duhok city, near the Kurdistan Region's border with The Sick Man of Europe Turkey


...the only place on the face of the earth that misses the Ottoman Empire...


, is one of the latest sites to be hit in the Ottoman Turkish offensive launched Monday to target suspected positions of the Kurdistan Workers' Party (PKK) in the region.

The source, who preferred not to be named, added that the sound of the planes have terrified the villagers of Brjeen and Qashafir, but no casualties have been reported so far.

Hussein Chalki, mayor of Semel, told Rudaw that it is not clear whether Arclight airstrike

...KABOOM!...
s hit the area or sound bombs were dropped.

The targeted mountain is located 50km west of Duhok city.

Mustaq Ismet, head of Mangesh sub-district where Brjeen village is located, also told Rudaw that no casualties have been reported so far.

Ottoman Turkish warplanes and Iranian artillery have pounded the Kurdistan Region's border areas in an offensive launched this week to target suspected positions of the PKK in the region.

Posted by: trailing wife || 06/19/2020 00:00 || Comments || Link || E-Mail|| [6469 views] Top|| File under: Sublime Porte
Eight villages emptied amid Turkish military offensive into northern Iraq
[Rudaw] Eight villages close to northern Iraq's border town of Zakho have been emptied out as locals flee under the roar of Ottoman Turkish Arclight airstrike

...KABOOM!...
s, Kurdish officials tell Rudaw.

The Sick Man of Europe Turkey


...the only place on the face of the earth that misses the Ottoman Empire...


has deployed commando forces four kilometres deep into northern Iraq's Kurdistan Region, causing residents of eight villages to flee, local authorities in Zakho have confirmed to Rudaw. The military offensive launched this week, dubbed Operation Claw-Tiger, involves a combined aerial and ground-based assault aimed at targeting suspected positions of the Kurdistan Workers' Party (PKK) in the region.

The villages are located in Batifa, a small subdistrict in the Sinat-Haftanin mountainous district near the city of Zakho, close to the Ottoman Turkish border. In Keshan, one of the villages now empty, residents have abandoned their properties, fearing the aerial bombardment.

"We have brought our family members here to Zakho. Around three to four bombs fell right behind our village on Tuesday night," Salim Khawaja, whose family makes a living on sheep, told Rudaw. "We could not take our sheep out for gazing."

Although farmers are not party to the conflict, they risk losing out on their livelihood, as their farmlands are their only source of income.

"We are around 15 families living in the village, Turkey's bombings continued through last night," Hashim Omer, a resident of Keshan village, told Rudaw on Wednesday. "We were forced to abandon our homes. Just some of them who have sheep have stayed. If the situation continues like it is now, they will leave as well."

An Iraqi border official in Zakho told Rudaw that they have already expressed their anger over Ottoman Turkish ground and air offensive in the region, claiming that Turkey has not coordinated with Iraq's security forces.

"We were not informed of the attack," Diler Farzanda Zebari, commander of Border Force One, told Rudaw on Wednesday, adding the region has become a "prohibited zone" because of the presence of the PKK and Ottoman Turkish forces.

Over the past two years, 35 out of 75 villages in Batifa have seen their populations thin out and empty due to fighting in the region.
Posted by: trailing wife || 06/19/2020 00:00 || Comments || Link || E-Mail|| [6484 views] Top|| File under: Sublime Porte
Shepherd killed amid Turkish airstrikes in northern Iraq: local official
[Rudaw] A shepherd was found dead on Thursday as northern Iraq comes under assault from both Turkish airstrikes and Iranian artillery fire over the past two days, a local official has informed Rudaw.

"At 11 am on Wednesday, Turkish jets struck the Khinera area in Sidakan sub-district, killing a shepherd named Abbas Maghdid, aged 30," Ihsan Chalabi, mayor of the district of Sidakan told Rudaw on Thursday.

Sidakan and Haji Omaran, two remote towns near Iran's border with the Kurdistan Region's Erbil province, have been bombarded by Turkish and Iranian strikes in recent days as part of a combined aerial and ground-based assault aimed at targeting suspected positions of the Kurdistan Workers' Party (PKK) in the region.

"In the first 36 hours of the operation, Turkish forces hit over 500 targets of the PKK terror group in the region," Turkey's state-run Anadolu Agency reported Thursday.

The slain shepherd, from the town of Harir, is the first reported civilian casualty in the recent Turkish offensive into northern Iraq. Chalabi said that the shepherd's family members became concerned when he did not return from grazing with his sheep and went out to search for him. "He had gone out to graze his sheep when the Turkish airstrikes hit the spot," Chalabi said.

"There has been no shelling or airstrikes on the area today," Maasuma Hamad Amin, a local resident of Sidakan, told Rudaw on Thursday.

Although farmers are not party to the conflict, they have been caught in its crosshairs economically, and have fled their villages under the roar of air strikes. Eight villages have been emptied of their residents along northern Iraq's border with Turkey, near the Kurdistan Region border town of Zakho.

Of the 264 villages part of the Sidakan district, 118 have been emptied due to Turkish airstrikes and Iranian artillery targeting guerillas of the PKK and other Kurdish insurgent groups.

For decades, both the PKK and Turkish forces have set up military installations along the Turkey-Iraq border. The rough, mountainous region is home mostly to poor farmers who struggle to earn a living. These mountains are also home to an untold number of guerrillas of the PKK, who for years have used the Qandil Mountains area as a base of operations. But with their presence comes the threat of attacks by Turkish forces, which have frightened and sometimes threatened local villagers.

Turkish observation posts and military bases are just seven kilometres from the center of Sidakan, district mayor Chalabi told Rudaw. "Very few nights pass without hearing the hover of Turkey's warplanes overhead," according to the mayor. Chalabi also claimed that since 2017, aerial bombings and mortar shellings have killed seven civilians, and wounded another ten in Sidakan.

Farzang Ahmed, mayor of the town of Haji Omaran told Rudaw on Wednesday that residents have formed a joint committee of civil defense, medical teams and police, that is on alert in case of injuries or emergencies.

Iranian and Turkish officials have not officially stated the simultaneous offensives are in coordination, but they reiterated their "commitment to fight terrorism" at a meeting in Ankara on Monday between their foreign ministers.

In recent years, Iran has taken increasingly aggressive measures against clandestine Kurdish opposition groups by digging thousands of kilometers of new dirt roads atop mountain peaks overlooking Kurdish areas, installing thousands of additional troops to seal off its porous western border with Iraq.

After several lethal clashes with Kurdish insurgents in western Iran, the Islamic Revolutionary Guard Corps (IRGC) has repeatedly threatened retaliation, and in May, a group of gunmen ambushed a senior IRGC commander of in broad daylight, killing him and two of his guards in Divandareh, in Iran's Kurdistan province.

A member of the Kurdistan Democratic Party of Iran (KDP-I), an Iranian Kurdish opposition group, told Rudaw on Wednesday that none of its members have been harmed in the shelling.

Baghdad has twice summoned its ambassador to Turkish to protest the airstrikes on Tuesday and issued a formal memorandum, Iraq's foreign ministry said Thursday. Turkey regularly carries out airstrikes and ground operations against suspected PKK positions inside northern Iraq's Kurdistan Region, at times killing civilians in the region.
Posted by: trailing wife || 06/19/2020 00:00 || Comments || Link || E-Mail|| [6464 views] Top|| File under: Sublime Porte
HTS allows buying and selling real estates only in Turkish Lira
[SYRIAHR] Hayyaat Tahrir al-Sham, formerly al-Nusra, before that it was called something else

...al-Qaeda's Syrian affiliate, from which sprang the Islamic State...
has issued a new decree preventing buying or selling of real estates in areas under their control in Syrian pound. In an official statement, HTS marked out the Ottoman Turkish lira as an alternative to the Syrian pound. The statement says "to all officials responsible for fund in all branches of the Real Estate General Directorate, it is prohibited to deal in the Syrian pound in the Real Estate General Directorate, and deals to be accomplished in the Ottoman Turkish currency as of Saturday the 20th of June 2020″.

On Tuesday, SOHR activists monitored large collapse in the value of the Syrian pound against foreign currency in areas under the control of Hayyaat Tahrir al-Sham and opposition factions in Idlib and surrounding countryside.

The exchange rate of the Syrian pound against the US dollar ranged in these areas between 3,000 and 3,500 SYL, creating large disparity in the exchange rate between regime-held areas and areas under the control of HTS and rebels.

According to SOHR sources, the major reasons behind the Syrian currency plunge were the adoption of the Ottoman Turkish currency in areas under the control of HTS and rebels, and the great demand for buying the Ottoman Turkish lira.

In addition, there were some merchants and currency exchange shop's owners who deliberately left a negative impact on the Syrian currency's value by buying and selling currency in different rates. These merchants poured the Syrian pound into regime-held areas in exchange of the US dollar, then they exchange the US dollars with the Ottoman Turkish lira.
Posted by: Fred || 06/19/2020 00:00 || Comments || Link || E-Mail|| [6465 views] Top|| File under: al-Nusra
Russian Air Force launches several strikes over northwestern Syria
[ALMASDARNEWS] The Russian Air Force launched several strikes over northwestern Syria on Wednesday, as their warplanes heavily targeted sites belonging to the Turkestan Islamic Party (TIP) and Hurras al-Deen group.

According to a field source in the Hama Governorate, the Russian Air Force began the day by heavily targeting the Turkestan Islamic Party's positions in the northeastern countryside of Latakia.

The Russian Air Force primarily concentrated their strikes on the town of Kabani, which is controlled by the foreign jihadist group.

Following the strikes over Latakia, the Russian Air Force expanded their attack to the southern countryside of Idlib.

The source said the Russian Air Force heavily targeted the Jabal al-Zawiya region, which is located in the southern and central countrysides of the Idlib Governorate.

The strikes on the Jabal al-Zawiya region struck the jihadist positions near the Syrian Arab Army's (SAA) front-lines, resulting in heavy damage to the

krazed killer

defenses.
Posted by: Fred || 06/19/2020 00:00 || Comments || Link || E-Mail|| [6470 views] Top|| File under: al-Qaeda
Who's in the News
42
[untagged]
9
Commies
8
Sublime Porte
5
Muslim Brotherhood
5
Antifa/BLM
3
Islamic State
2
Pirates
1
Hezbollah
1
Lashkar e-Taiba
1
Taliban
1
al-Nusra
1
al-Qaeda
1
al-Qaeda in North Africa
1
Arab Spring
1
Govt of Iran
1
Govt of Pakistain Proxies
Bookmark
E-Mail Me
The Classics
The O Club
Rantburg Store
The Bloids
The Never-ending Story
Thugburg
Gulf War I
The Way We Were
Bio
Merry-Go-Blog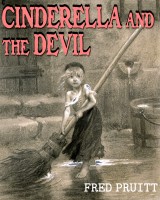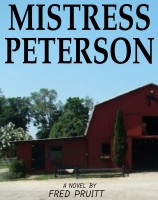 On Sale now!


A multi-volume chronology and reference guide set detailing three years of the Mexican Drug War between 2010 and 2012.

Rantburg.com and borderlandbeat.com correspondent and author Chris Covert presents his first non-fiction work detailing the drug and gang related violence in Mexico.

Chris gives us Mexican press dispatches of drug and gang war violence over three years, presented in a multi volume set intended to chronicle the death, violence and mayhem which has dominated Mexico for six years.
Click here for more information


Meet the Mods
In no particular order...


Steve White
Seafarious
Pappy
lotp
Scooter McGruder
john frum
tu3031
badanov
sherry
ryuge
GolfBravoUSMC
Bright Pebbles
trailing wife
Gloria
Fred
Besoeker
Glenmore
Frank G
3dc
Skidmark
Alaska Paul



Better than the average link...



Rantburg was assembled from recycled algorithms in the United States of America. No trees were destroyed in the production of this weblog. We did hurt some, though. Sorry.
44.192.253.106

Help keep the Burg running! Paypal: