Afghanistan
Eight Killed in Khost Firefight
[Quqnoos] At least 6 militants, 2 police were killed and other dozen were wounded Wednesday in Khost gun-battle

Two other policemen were wounded in the fighting close to a government building in Spera District of the restive province, said Khost governor spokesman, Kochi Nasiri.

The fighting begun after a roadside bomb stuck a convoy of police force, heading to the district.

The blast has left no causalities, Kochi said. According to the provincial government spokesman, 12 suspected militants have been arrested who are believed to have facilitated the insurgents to carry out attacks and plant roadside bombs.

Khost is a volatile province in the eastern Afghanistan, on the Afghanistan-Pakistan border where US president Barack Obama termed it the "most dangerous place in the world".

District governor Mohammad Azim who witnessed the incident occurred nearby his office, said militants launched heavy arms in the gun-battle that left two police dead.
Posted by: Fred || 06/19/2009 00:00 || Comments || Link || E-Mail|| [336065 views] Top|| File under: Taliban
Gunmen Kill Afghan Official in Kunduz
[Quqnoos] Unknown armed men gunned down head of the Oil Dept. in the stable northern province of Kunduz on Wednesday

Mohammad Nazem Jamal, the top government official in Shir Khan harbour on the Afghan-Tajik border, was shot dead on his way to office, provincial spokesman Mahbubullah Sayedi said.

The armed men kidnapped his driver and took away his vehicle, he said. According to the spokesman, gunmen stopped his vehicle on Kunduz-Shir Khan highway and killed him on the spot.

The reason is not clear yet, Sayedi added. Taliban militants who vowed to target Afghan government officials have not yet claimed responsibility for the attack.

Afghanistan's southern region has been the centerpiece of the Taliban-led insurgency over the past few years but the recent violence in northern Afghanistan indicates that the Taliban is spreading its influence in the country.

Kunduz is one of the restive areas in the relatively stable Afghan north where Taliban militants aim to target both security forces and government officials.

A few weeks ago, Governor Mohammad Omar of Kunduz was also wounded after his armored vehicle struck a roadside bomb.
Posted by: Fred || 06/19/2009 00:00 || Comments || Link || E-Mail|| [336066 views] Top|| File under: Taliban
Two Civilians Killed in Kandahar Blast
[Quqnoos] At least two civilians were killed and another four were injured in a roadside bomb blast in Kandahar on Thursday A construction engineer and a child were killed in the blast that shocked Kandahar city at around 12:00 pm today.

According to provincial officials, the bomb was rigged in a motorbike which was parked close to the provincial police headquarters. The bomb blew up in front of a private firm in the troubled Afghan city. Identities of the wounded four people are yet unknown. No parties, including the Taliban militants have claimed immediate responsibility for the attack.
Posted by: Fred || 06/19/2009 00:00 || Comments || Link || E-Mail|| [336063 views] Top|| File under: Taliban
Taliban Blast Kills 3 Danish Soldiers
[Quqnoos] Three Danish soldiers died in the Afghan southern Helmand province after a roadside bomb struck their vehicle Wednesday, military sources said

The incident takes the death toll of the Danish soldiers to 25 since Denmark joined the US-led mission in Afghanistan in 2002.

The vehicle was leading a convoy between two military bases in the southern Afghan province of Helmand -- the stronghold of the Taliban militants -- when the bomb hit the troops.

The soldiers were seriously wounded in the blast and they were flown by a helicopter to a British army hospital where they died.

"Three Danish soldiers have lost their lives as they worked to make the life safer for us all," Denmark's Prime Minister, Lars Loekke Rasmussen, said in a statement.

Denmark, a NATO ally who is going to lead this organization from August on, has around 700 soldiers in Afghanistan and more than 600 of the troops are stationed in Helmand, where fighting with the Taliban has been fiercest.

Wednesday's casualties were the single fatal incident for Danish soldiers in the past six months.

Britain and Denmark and the two close allies operating against insurgency and drug trade in Helmand, the single Afghan province that produces most of the world's narcotics.
Posted by: Fred || 06/19/2009 00:00 || Comments || Link || E-Mail|| [336066 views] Top|| File under: Taliban
Taliban Leader Captured, Weapons Seized
[Quqnoos] Coalition forces Thursday said they recently arrested a Taliban commander, Mullah Shah Mohammad in Farah province

The Afghan forces and their coalition counterparts were conducting a clearing operation in a remote village to disrupt militant activity, a US statement noted. The Taliban commander was arrested in Dizak village of Farah province. In the operation, Mullah Shah Mohammad who is termed a known Taliban leader by the US forces was arrested. A cache containing multiple weapons, homemade explosives and opium was removed from Mohammed's compound during the sweep of the area, the statement added.

Taliban militants have not yet made any comments on the claim. The offensive forces faced Taliban confrontation during a continued search of the area, according to US forces, several Taliban fighters were gunned down.

This article starring:
Mullah Shah Mohammad
Taliban
Posted by: Fred || 06/19/2009 00:00 || Comments || Link || E-Mail|| [336066 views] Top|| File under: Taliban
Suicide bomber kills Somalias security minister
[Al Arabiya Latest] A suicide car bomber killed Somalia's security minister in his hotel in the central town of Baladwayne on Thursday, Al Arabiya TV reported.

The pan-Arab news channel reported that Security Minister Omar Hashi Aden was killed but Reuters news agency quoted a ministry official in Baladwayne as saying Aden had survived the strike.

Mohamed Abdi, a shopkeeper near the hotel, said smoke was rising from the building, government forces started shooting after the blast and body parts were scattered in the street.

Aden moved to Baladwayne at the start of June with heavily-armed troops in a bid to recapture more territory from hardline Islamist insurgents outside Mogadishu.

Islamist group al-Shabaab, which Washington says has links to al-Qaeda and has hundreds of foreign fighters in its ranks, has been spearheading attacks on government forces.

A senior al-Shabaab official said after a deadly suicide car bomb attack on a police headquarters in the capital on May 25 that there would be more suicide strikes in the coming days.
Posted by: Fred || 06/19/2009 00:00 || Comments || Link || E-Mail|| [336062 views] Top|| File under: al-Shabaab
Africa North
Morocco increases sentence for Casablanca bomber
[Maghrebia] A Moroccan appellate court increased the prison sentences for six terrorists convicted of involvement in the deadly 2003 Casablanca bomb attacks, MAP reported on Wednesday (June 17th). The group's leader, Saad al-Housseini, saw his jail term raised to 20 years from 15 years. Nicknamed "The Chemist", al-Houssaini is believed to have fashioned the bombs that killed 45 people in Casablanca. According to police, he and his network also recruited at least 18 Moroccans as would-be suicide bombers in Iraq.

This article starring:
SAAD AL HUSEINI
al-Qaeda in North Africa
Posted by: Fred || 06/19/2009 00:00 || Comments || Link || E-Mail|| [336064 views] Top|| File under: al-Qaeda in North Africa
Terrorist ambush kills 24 Algerian gendarmes
[Maghrebia] At least 24 Algerian gendarmes are dead following a terrorist ambush Wednesday (June 17th) near Bordj Bou Arreridj (250 km east of Algiers), local and international press reported. According to local security services, two bombs struck a 6-vehicle convoy escorting workers for the East-West highway project around 8 pm near Oued Mehier. None of the civilian road crew workers, mostly Chinese nationals, were killed in the attack.
Posted by: Fred || 06/19/2009 00:00 || Comments || Link || E-Mail|| [336066 views] Top|| File under: al-Qaeda in North Africa
Malian army targets al-Qaeda
[Maghrebia] In a statement issued on Wednesday (June 17th), the Malian Defence Ministry said a major counter-terrorism operation began June 10th in the "Sahel-Sahara band" of Northern Mali and the border region with Algeria, Niger and Mauritania, AFP reported. The offensive follows the recent execution of British hostage Edwin Dyer and the assassination of a senior Malian intelligence official in Timbuktu who was investigating al-Qaeda in the Islamic Maghreb (AQIM).

"These operations are justified by growing threats in this area, such as the taking of hostages, which are now cross-border and affect people's daily lives" the ministry statement said, without disclosing the number of troops involved in this first-ever offensive targeting al-Qaeda terrorists in northern Mali.

On Tuesday, Malian armed forces seized an al-Qaeda terrorist base in the northern Timetrine region near the Algerian border, killing as many two dozen terrorists.
Posted by: Fred || 06/19/2009 00:00 || Comments || Link || E-Mail|| [336067 views] Top|| File under: al-Qaeda in North Africa
Egypt deports Chechen students to Russia
[Al Arabiya Latest] Egypt on Thursday forcibly deported four Chechen students to Russia, where rights group Amnesty International says they risk being tortured, but delayed the deportation of a key warlord's son.


"What's he worth to ya, Pops?"

Four students among dozens rounded up by security services on May 27 were put on a flight to Moscow. Mashkud Abdullaev, whose father Supyan is fighting Russian rule in Chechnya, was not, an airport official said.

The official said two students due to be deported, including Abdullaev, had missed the plane. Russian Vice Consul Yusup Abakarov told AFP they would be put on a plane "maybe tomorrow." "There is a problem with the decision," he said, declining to elaborate.

The students had been rounded up for suspected links to an alleged al-Qaeda cell responsible for a Feb. 22 bombing in Cairo's tourist district in which one person died. Amnesty said about 35 Russian students, mainly from the provinces of Chechnya, Ingushetia and Dagestan, were arrested in May during a wave of detentions of foreign students at al-Azhar.

A spokeswoman for the U.N. refugee agency said it had asked the Egyptian government grant it access to the men.

Abdullaev, who had been studying at Cairo's renowned al-Azhar Islamic University since 2006, has been held incommunicado since his arrest, London-based Amnesty said.

The students all claim to have refugee status in Azerbaijan, but the Egyptian authorities insisted they return instead to Russia where they face torture or other ill-treatment, Amnesty said.

It added that four other students arrested at the same time were deported to Russia on June 9, where Russian and Chechen security forces handcuffed them and took them away on arrival. One of the four has since disappeared and is believed to have been moved to Chechnya.

Amnesty says it regularly receives reports of detainees being tortured in Russia, while in Chechnya detainees are at risk of torture, extrajudicial execution and enforced disappearance.
Posted by: Fred || 06/19/2009 00:00 || Comments || Link || E-Mail|| [336061 views] Top|| File under: Chechen Republic of Ichkeria
Arabia
Saudi Qaeda member surrenders in Yemen
[Al Arabiya Latest] A Saudi member of al-Qaeda surrenders himself to Yemeni authorities after weeks of being tracked down with the help of information obtained from already captured Qaeda members, Al Arabiya TV reported Thursday.

Early investigation with Qaeda's main sponsor in Yemen Hasan Hussein Bin al-Wan who was arrested last week in Mari, east of the capital Sanaa, helped security forces arrest Naif al-Harbi and uncover Qaeda networks in the country, according to unnamed security sources.

Three foreign hostages were killed this week after being seized in the mountainous Saada province in an attack that an analyst said bore the hallmarks of Qaeda. Yemen has pledged to hunt down those behind the rare killing of three hostages identified by officials as two German nurses and a Korean teacher, and offered a reward of $275,000 for information leading to the capture of the kidnappers. Yemeni authorities have blamed the Houthi tribal group, who belong to a Shiite Muslim sect, for kidnapping the nine foreigners, a charge the Houthis have denied.

This article starring:
HASAN HUSEIN BIN AL WAN
al-Qaeda in Yemen
NAIF AL HARBI
al-Qaeda in Yemen
Posted by: Fred || 06/19/2009 00:00 || Comments || Link || E-Mail|| [336065 views] Top|| File under: al-Qaeda in Yemen
China-Japan-Koreas
Kim Jong-il's Health 'Getting Rapidly Worse'
The health of North Korean leader Kim Jong-il is rapidly deteriorating, prompting the hasty decision to name his third son Jong-un as heir apparent, sources told the Chinese press. The Global News, a sister paper of the official People's Daily, on Thursday quoted a foreign ambassador in Pyongyang as saying that Kim Jong-il's fragile health made the situation in North Korea "very complicated."


There's a warm spot on the bench next to Himmler for him ...

The envoy told the Global News that authorities in Pyongyang are keeping tight lid on information about Kim's health.

A North Korean source in Beijing said Beijing-based North Korean officials from Ponghwa Hospital, which is treating Kim's illness, are looking to import expensive medical equipment, which has become contraband since the North conducted its first nuclear test in 2006. Pyongyang is also seeking to import an emergency helicopter from overseas. "Kim seems to be in serious condition," the source added.
Posted by: Steve White || 06/19/2009 00:00 || Comments || Link || E-Mail|| [336065 views] Top|| File under:
China denies visit of N. Korean leader Kims son
[Kyodo: Korea] China on Thursday denied a Japanese media report saying that Kim Jong Un, third son of North Korean leader Kim Jong Il, secretly traveled to China this month and met with Chinese officials including President Hu Jintao. "The situation reported by relevant media does not exist at all," Foreign Ministry spokesman Qin Gang said at a regular press conference.


"Nope. Nope. Never happened."



Posted by: Fred || 06/19/2009 00:00 || Comments || Link || E-Mail|| [336062 views] Top|| File under:
U.S. Navy monitoring N. Korean ship: U.S. media
[Kyodo: Korea] The U.S. Navy is monitoring a North Korean ship at sea under new U.N. sanctions that bar Pyongyang from exporting missile and nuclear-related items, Reuters news agency reported Thursday, citing U.S. officials. The vessel, called Kang Nam, is based in North Korea and became ""a subject of interest"" after leaving a North Korean port on Wednesday, the officials were quoted as saying.
Posted by: Fred || 06/19/2009 00:00 || Comments || Link || E-Mail|| [336066 views] Top|| File under:
India-Pakistan
French probe alleged Pakistani role in bombing
French magistrates investigating an attack in Pakistan blamed on Islamist militants that killed 11 French nationals in 2002 are looking into allegations it was linked to corrupt deals, lawyers for the victims' families said.

A coach carrying French naval engineers and technicians was bombed as it left a hotel in Karachi in May 2002. The attack killed 14 people in total.

Pakistani authorities at first blamed Islamist militants and two men were sentenced to death for taking part in the attacks, but their convictions were overturned on appeal in 2003.

French investigating magistrates Marc Trevidic and Yves Jannier informed the families of the victims on Thursday that they no longer believed the scenario of an Islamist attack was credible, lawyers for the families told reporters.

The lawyers said Trevidic and Jannier had told them they were looking into allegations that the attack was a retaliation against France from unnamed Pakistani officials over bribes linked to a defence contract that were promised but never paid.

"The investigating magistrates told us that they believed this scenario was extremely credible," lawyer Olivier Morice told reporters.

The French government declined to comment. Trevidic and Jannier cannot speak publicly about their investigation because the rules of their position forbid it.

The investigating magistrates obtained a top secret internal memo in October 2008 from a state-owned military shipbuilder which contains the allegations, Morice said.

The memo, copies of which were shown on French media on Friday, says French and Pakistani officials connived to take bribes as part of the sale of French Agosta submarines to Pakistan in the mid-1990s.

According to the memo, some of the kickbacks that were paid to French officials ended up in the electoral campaign funds of then Prime Minister Edouard Balladur, a rival of Jacques Chirac ahead of the 1995 presidential election, a judicial source familiar with the matter told Reuters.

Asked about the allegation by French state television, Balladur said: "As far as I am aware, everything was completely above board. I have nothing more to say. If anyone has any proof, let them speak up."

The secret memo says France stopped paying the bribes after the 1995 election, won by Chirac, and that Pakistani officials kept asking for them for several years.

The allegation is that they eventually lost patience and organised in retaliation the attack on the bus full of French engineers, who were working on the Agosta submarine project.
Posted by: john frum || 06/19/2009 16:52 || Comments || Link || E-Mail|| [336062 views] Top|| File under:
Madni reveals LeT training of Maoists
Investigators on Friday told a Delhi court that Mohammad Omar Madni, a suspected militant, has disclosed links between Pakistan-based terror outfit Lashker-e-Taiba and Maoists in Jharkhand. "He (Madni) revealed that LeT was acting in coordination with CPI (Maoists) in Jharkhand. He has acted as conduit for LeT and provided training to recruits in Pakistan-Occupied Kashmir and sent them to India to carry out terror strikes," the public prosecutor told the court which extended the police remand of Madni for seven days.

Delhi Police, which is interrogating Madni, contended that his custodial quizzing was necessary to ascertain his emails details and bank account which revealed transactions to the tune of Rs 25 lakh. Metropolitan Magistrate Manish Yaduvanshi allowed the plea of the police, which has arrested the militant under the Unlawful Activities (Prevention) Act.

50-year-old Madni, a resident of Bihar who acquired Nepalese citizenship, was arrested on June 4 from near Qutub Minar area in South Delhi and produced before the court after the completion of 14 days police custody. The investigating agency sought police remand of Madni under the recent amendments of the Unlawful Activities (Prevention) Act which empowers them to interrogate an accused in custody for 30 days.

Bakshish Singh, who was appointed amicus curiae, opposed the plea of the police, saying they had already been provided with enough time to interrogate the accused.

Mohd Omar Madni, a suspected operative of Lashkar-e-Taiba told the court that he repented his "acts" and wanted to spend his life behind bars. "I have committed some mistakes and I want to remain in jail," Madni told the court in Hindi with folded hands.

His remarks came after Metropolitan Magistrate Manish Yaduvanshi asked him whether he wanted to say something on the plea of investigators seeking extension of his custodial interrogation. His police custody was extended by the court for more seven days.

This article starring:
MOHAMAD OMAR MADNI
Lashker-e-Taiba
Posted by: john frum || 06/19/2009 13:36 || Comments || Link || E-Mail|| [336064 views] Top|| File under:
NWFP govt bans Lal Masjid cleric's entry in province
The NWFP government has imposed a ban on the entry of Lal Masjid prayer leader Abdul Aziz for a period of one month under the Maintenance of Public Order Ordinance 1960 on Thursday, sources said.

An official told Daily Times that the government made the decision to safeguard public order in Hazara division. A cleric from Haripur had invited Aziz as a chief guest at the dastar bandi (convocation) of his madrassa and asked the government for permission, upon which the authorities banned his entry into the province.

An official said that Aziz was stopped from entering the province under sections 5(1) and (c) of the Ordinance of 1960 for a period of one month. Aziz may, however, file an appeal against this decision with the government, he added.

He said his entry was banned to stop Aziz from making inflammatory speeches or indulging in activities prejudiced to public safety and maintenance of good order in the NWFP. "His speeches, presence and activities may pose a threat to the peaceful atmosphere of the Hazara division, thus disturbing the law and order situation," the official added.
Posted by: || 06/19/2009 00:00 || Comments || Link || E-Mail|| [336065 views] Top|| File under: Govt of Pakistan
UK High Commission staffer held for human trafficking
The Federal Investigation Agency (FIA) arrested the Finance Officer (FO) of the British High Commission on charges of human trafficking on Thursday. According to FIA sources, the immigration staff at the Allama Iqbal International Airport arrested Muhammad Usman a few days earlier while he was trying to travel to England on fake visa documents.
Posted by: || 06/19/2009 00:00 || Comments || Link || E-Mail|| [336063 views] Top|| File under: Global Jihad
Female suicide bomber trained
The Eastern Turkistan Islami Party has trained a female suicide bomber in Waziristan, a private TV channel reported on Thursday. Citing a letter dispatched by Punjab Home Secretary Nadeem Hasan Asif to law enforcement agencies, it said the female bomber was wearing an abaya, and could target any building or important personalities. He warned all Punjab departments concerned to remain alert and vigilant, saying Turkistan Party terrorists also have plans to plant pipe bombs at key installations.


Solution's pretty simple: no jeans, no tee-shirt, no admittance.



Posted by: || 06/19/2009 00:00 || Comments || Link || E-Mail|| [336064 views] Top|| File under: al-Qaeda in Pakistan
34 Taliban killed in Swat, Upper Dir
Thirty-four more Taliban were killed and five soldiers injured in crossfire during search operations in Malakand during the past 24 hours, security forces said on Thursday. A statement released by the Inter-Services Public Relations said Kabal had been cleared of the Taliban, adding that seven Taliban had been captured. It said security forces had also established a new camp for internally displaced persons in Jalozai.
Posted by: || 06/19/2009 00:00 || Comments || Link || E-Mail|| [336065 views] Top|| File under: TTP
All Swat cleared: Defence Minister
[Geo News] Minister for Defence Chaudhry Ahmed Mukhtar Thursday said the picturesque Swat valley has been cleared from the miscreants, the operation is virtually over and targets have been achieved.

In an Interview with a local news channel, he said initially armed forces were unable to take any serious action because of the presence of population there. Once the trouble zone is vacated there was no stopping and the whole operation in Swat valley is virtually ended.

He was optimistic that internally displaced persons (IDPs) would start moving to their native places from Saturday the June 20.The process of returning home would take about a month and a half.

The next offensive would be against Baitullah Mehsood. The Mehsood threat is not very serious but he is creating chaos and unrest by sending suicide bombers across Pakistan.

Right now government does not have any specific information about the whereabouts of Baitullah Mehsood. As soon as information is received, forces will hit him with the support of F-16 and precise laser guided bombs, he concluded.
Posted by: Fred || 06/19/2009 00:00 || Comments || Link || E-Mail|| [336064 views] Top|| File under: TTP
Two foreigners nabbed in Bajaur
[Geo News] Political Administration launched a crackdown against the foreigners in Bajaur Agency and arrested two of them, Geo News reported Thursday. The forces have moved the foreigners to unidentified location. Meantime, Political Administration launched a crackdown on the Mamond tribes and arrested at least 16 tribesmen.
Posted by: Fred || 06/19/2009 00:00 || Comments || Link || E-Mail|| [336062 views] Top|| File under: al-Qaeda in Pakistan
90 suspects nabbed in Darra Adamkhel
[Geo News] The security forces continued the search operation in Darra Adamkhel areas of Bostikhel and Sheraki, Geo News reported Thursday. According to sources, the forces arrested at least 90 suspected people during the search operation. The security sources said the forces pounded on two hideouts of militants in Bostikhel and Toor Chhapra.
Posted by: Fred || 06/19/2009 00:00 || Comments || Link || E-Mail|| [336063 views] Top|| File under: TTP
Yuldashev said injured in northwest
[ADN Kronos] By Syed Saleem Shahzad - The leader of the Pakistani militant group, Islamic Movement of Uzbekistan, Qari Tahir Yuldashev, has been injured in an attack in the lawless South Waziristan tribal region. Army spokesman Maj.Gen. said late on Tuesday that Yuldashev was injured in the northwest town of Makeen.


Shall we pray for sepsis?

Yuldashev is believed to be a key ally of Taliban leader Baitullah Mehsud. He also said to be the third in command of the so called international Islamic front based in the Pakistani tribal areas bordering Afghanistan.

The front is said to be headed by Al-Qaeda leader Osama Bin Laden and second-in-command Ayman Al-Zawahiri.

He reportedly lives in South Waziristan which is protected by Mehsud, against whom the army is poised to launch an offensive.

Yuldashev commands between 2,000 and 2,500 Uzbeks who whom observers say form the backbone of the Taliban-led insurgency in North West Frontier Province's restive Swat Valley, where militants have been fighting to impose a strict version of Islamic law. He is considered Mehsud's ideologue and his fighters significantly buttress Mehsud's forces in his South Waziristan power base.

Previous reports from Pakistani security forces claiming that Yuldashev had been killed or injured turned out to be false.

Yuldashev is not considered a real threat for western troops based in Afghanistan as his main area of operations is Pakistan, where he allegedly stages attacks against Pakistani troops.

Yuldashev's Uzbek fighters are notorious for their brutality and for releasing to the media gruesome videos showing the agony of victims having their throats cut, typically with rusty knives. They are blamed for having 'trained' militants in such slaughter techniques in Pakistan's tribal areas.

Yuldashev and his fighters in 2007 survived an attempted coup against them by a Taliban commander Moulvi Nek Mohammad who was backed by Pakistani forces in South Waziristan. Nek Mohammad received arms and money by the Pakistani security apparatus in January 2007 and carried out a massacre of Uzbeks in which at least 250 were killed.

Following the attempted coup, Yuldashev and his comrades fled to neighbouring North Wazirstan's Shawal area.

After Nek Mohammad's rival Mehsud rose to prominence as Taliban commander, Yuldashev returned to South Waziristan and reportedly stayed with with Mehsud.

A faction of Uzbeks rebelled against Yuldashev's brutal practices but failed to form a breakaway group in North Waziristan as they could not muster enough fighters.

But if Yuldashev is killed, it is quite possible there will be a 'diaspora' of Uzbek fighters from South Waziristan, according to observers.
Posted by: Fred || 06/19/2009 00:00 || Comments || Link || E-Mail|| [336065 views] Top|| File under: al-Qaeda
Iraq
Iraq: Joint forces arrest 10 people in Kirkuk
[ADN Kronos] A joint Iraqi-United States forces raid arrested ten people on Thursday in the oil-rich northern city of Kirkuk, according to police. The arrests followed a search in al-Huwaiyja district's Tabah village. Most of the suspects are wanted men and during the operation the joint security forces seized three unlicensed vehicles and six guns, the Voice of Iraq news agency cited Brig. Sarhad Qader as saying.

The arrests followed a hand-grenade attack late on Wednesday in Kirkuk's Baghdad Road region in which two civilians were injured, an unnamed military source in Kirkuk told VOI.

Also on Wednesday, police said they had arrested in the Iraqi capital Baghdad the alleged deputy commander of Al-Qaeda's military wing in Iraq.

Ahmed Abed Oweiyed is suspected of having masterminded last week's assassination of a prominent Sunni MP in Baghdad, Harith al-Obeidi.

Al-Obeid's death and continuing bombings have raised fears of increased violence as US troops are due to pull back from Iraq's urban areas by the end of the month.
Posted by: Fred || 06/19/2009 00:00 || Comments || Link || E-Mail|| [336063 views] Top|| File under: al-Qaeda in Iraq
Southeast Asia
Four terrorists, three civilians gunned down in southern Thailand
Terrorists Separatist militants shot and killed three Muslim men in Thailand's south as violence intensified in the troubled region, police said on Friday. An unknown number of terrorists militants shot dead a 29-year-old man on Thursday night as he returned home from evening prayers at a mosque in Yala province, before dumping his body on a village road, they said. In the same province, terrorists separatists shot two Muslim males while they ate dinner - a 21-year-old who died at the scene and a 16-year-old who died later at a local hospital.

Thai security forces late on Thursday sealed off a village in Yala and shot dead four terrorists separatist militants.

Terrorists Insurgents in the Muslim-majority region have targeted both security forces and civilians - Buddhist and Muslim alike. Thailand's government is struggling to curb the recent surge in violence, which included a bloody attack on a mosque in which gunmen shot dead 11 people during evening prayers last week. Prime Minister Abhisit Vejjajiva on Sunday raised the possibility of making the south a special administrative zone as a political solution to the unrest but he ruled out granting any form of autonomy.
Posted by: ryuge || 06/19/2009 04:19 || Comments || Link || E-Mail|| [336065 views] Top|| File under:
Syria-Lebanon-Iran
Don't the Basij have parents?
The mothers and children of Narmak — the lower-middle class district where Ahmadinejad famously has his residence — have so far been spared violence, but they've also not seen the victory celebrations that pro-Ahmadinejad newspapers and state broadcasters have claimed are taking place.

The Hosseinis, like many in their area, voted for Ahmadinejad after days of discussing their thoughts about the country and the candidates. They belong neither to the segment of the president's voting bloc that was instructed to cast their votes for him, nor the underclass portion of the populace overjoyed by the president's coarsest displays of populism.

However many ballots were coerced or falsified, there are a significant number of Iranians who cast their ballots for Ahmadinejad voluntarily and with a clear conscience. And they are now beginning to question their own judgment.

"Don't cause a scene," the bearded man in plain clothes firmly told the rest of the passengers in a subway car late on Monday evening.

Those within earshot, including your correspondent, knew he was an intelligence officer and that he was discouraging us all from mentioning the murders at Azadi Square that had just happened. We were very quick to comply, everyone directing their eyes to a corner, or the floor or a wall. Ever more Iranians are responding to their own government in a mood of fear and exhaustion.

But, one young man on the subway decided neither to cower, nor obey. "You were there," he said gravely, looking at the intelligence officer. "You were there; I saw you."

The officer stared back. "We all have our opinions."

The young man boldly replied: "It is a fact. You were there. I saw you."

It is clear that the young man had seen more than he wanted to. His were the eyes of someone who has lost a friend, a comrade: His pain gave him the strength to utter words that the entire country would probably share, a claim to self-respect that Iranians would like to make a steadfast reality. In the streets of Tehran, there is a desire to name simple facts and to call them such: facts like election ballots, facts like gun shots fired at innocent bystanders. The demonstrators are bound together by their desire for truth.

Your correspondent, too, wanted to say what he had just seen: A young man staggering in the darkness several blocks away from Freedom Square, his eyes wide, as though he'd seen a ghost. He raised his two bloody hands before me as testimony. "Ten people," he intoned. "They killed 10 people."

Iranian society has increasingly found a common enemy in the form of the Basij, the paramilitary group indiscriminate in the punishment it's meted out since the election, whether by baton, or as of Monday, by gun. The conflict between Ahmadinejad and Mousavi supporters is less grave than the one between the demonstrators and their torturers. When Mousavi demonstrators now enter someone's car or building in order to escape a baton, no one asks how the other voted.

Posted by: Frozen Al || 06/19/2009 16:42 || Comments || Link || E-Mail|| [336072 views] Top|| File under:
Voices from Iran
By Soudeh in Tehran
One of several first-hand accounts published in the Wall Street Journal
I have never seen such a huge number of diverse people protesting in Iran. People are really angry and refuse to be patient. Ahmadinejad's government challenged our honor. How can we trust anything when the government perpetrates such a big lie?

They don't have pity on anyone. Some of the police cannot speak Farsi. I saw one of them beating a man as he cursed in Arabic. People say they are from Hezbollah.

These men barge into homes and threaten people by calling their families. And they are savage against peaceful demonstrators.

Hospitals are full of people injured by the Military Guard, yet the Supreme Leader of Iran called us seditious. We just want the right to a real vote.

This is the first time an American president did not interfere with Iran's situation -- and it's a good thing. In the past, U.S. support for the protestors led the Iranian government to punish the people more, accusing them of being spies for or taking money from the U.S.

But I think Obama must hear the message of the protests: Ahmadinejad's government is a lie.


Now click through and read the rest of it.
Posted by: Mike || 06/19/2009 06:54 || Comments || Link || E-Mail|| [336065 views] Top|| File under:
Khamenei to Mousavi: toe the line over election or else
The moderate Iranian leader who says that he was robbed of victory in last week's presidential election faces a fateful choice today: support the regime or be cast out. Ayatollah Ali Khamenei, Iran's Supreme Leader, has told Mir Hossein Mousavi to stand beside him as he uses Friday prayers at Tehran University to call for national unity. An army of Basiji — Islamic volunteer militiamen — is also expected to be bussed in to support the Supreme Leader.

The demand was made at a meeting this week with representatives of all three candidates who claim that the poll was rigged, and it puts Mr Mousavi on the spot. He has become the figurehead of a popular movement that is mounting huge demonstrations daily against the "theft" of last Friday's election by President Ahmadinejad, the ayatollah's protégé.

Mr Mousavi, 67, is a creature of the political Establishment — a former revolutionary and prime minister who would like to liberalise Iranian politics but has never challenged the system in the way his followers are doing. It was unclear last night what he would do or even whether the protests would die away if he backed down. Yesterday tens of thousands of demonstrators packed into the Imam Khomeini Square in Tehran — named after the founder of the Islamic Republic — for another massive rally, this one to mourn protesters killed in Monday's clashes with pro-government militias.

Men, women and children from all backgrounds came dressed in black, with green wristbands, the colour of the Mousavi campaign, and staged a two-hour vigil. Some held banners bearing the names or pictures of the dead, and placards proclaiming "My martyred brother, we will get back your vote" or "We have not had people killed to compromise and accept a doctored ballot box".

There was near silence until Mr Mousavi arrived with his wife, Zahra Rahnavard, and the throng broke into chants of "Mousavi! We support you!" With almost ecstatic fervour, the traditional lament for Shia Islam's most important martyr, "Ya Hussein! was answered by the defeated presidential candidate's forenames "Mir Hossein!

Mr Mousavi was accompanied by Mehdi Karoubi, another of the defeated candidates. He attempted to speak from the top of a car using a loudhailer, but few could hear him.

As the protesters departed just before dusk they left behind little shrines of black candles placed around photographs of the dead. "It encourages us to follow their path, fighting for the vote," one woman said.

It was the sixth day of demonstrations and first to be held in the poorer south-central district, an apparent effort to dispel notions that the protesters are middle-class or pro-Western.

The Guardian Council, a body of 12 senior clerics whom the Supreme Leader has asked to investigate claims of electoral fraud, said it had received 646 complaints of irregularities. It has invited Mr Mousavi and the other two candidates challenging Mr Ahmadinejad — Mr Karoubi and Mohsen Rezai — to set out their grievances tomorrow and will decide on Sunday whether to order a recount. Nobody believes that it will. The Supreme Leader controls the council and is widely believed to have asked it to investigate as a way to play for time.

Mr Ahmadinejad defended the vote, telling a Cabinet meeting yesterday that "the ideals of the Islamic Revolution were the winners".
Posted by: Steve White || 06/19/2009 00:00 || Comments || Link || E-Mail|| [336071 views] Top|| File under:
Khameini to lead Friday prayers with Islamic militia
Posted to Ops because...it is an op.

Iran's supreme leader Ayatollah Ali Khamenei will lead Friday prayers in Tehran in the presence of the Basij volunteer Islamic militia, the Mehr news agency said on Thursday.

"Alert Basijis... with their epic presence, will take part in Friday's prayers to be led by Ayatollah Khamenei," the agency quoted a statement issued by the militia.

The Basij, which has been at the forefront of the crackdown on protesters, also warned the defeated presidential candidates who have complained about the re-election of President Mahmoud Ahmadinejad that they must "explicitly dissociate themselves from the rioters".

Supporters of defeated challengers Mir Hossein Mousavi and Mehdi Karroubi have said they will join the prayers, for the rare occasion they are being led by Khamenei.

The Basij called for all sides to "avoid provocative actions."
Posted by: Seafarious || 06/19/2009 00:00 || Comments || Link || E-Mail|| [336064 views] Top|| File under:
Iran treads lightly in a culture of martyrs
On the street reporting, including one soldier who won't fire on his people.

Reporting from Tehran -- Neither side can drown out the other. Both so far are exercising a measure of restraint. But as authorities try to rein in Iran's most serious unrest since the Islamic Revolution, they face a diverse opposition united in its rejection of President Mahmoud Ahmadinejad and his policies.

After days of ignoring or dismissing the criticism, authorities appear to have recognized that they're unable to use their hold over electronic communications networks and state-controlled broadcasting to quell the protests over Friday's election. They have started implementing a softer approach in public. But they may not understand the depth of the problem they face.



"We had one vote and we gave it to Mousavi," said one placard at Wednesday's rally. "We have one life and we'll give it up for freedom."

The result Wednesday was the third mass protest rally in as many days, which witnesses said drew tens of thousands, and perhaps hundreds of thousands, onto the streets of Tehran.

And new protests are planned for today. Mir-Hossein Mousavi, who lost to Ahmadinejad in an election his green-clad supporters regard as fraudulent, has asked backers to go to local mosques to pay tribute to those killed in the protests. Within a culture steeped in the Shiite Muslim mystique of martyrdom, each death may motivate rather than discourage activists.


In a culture that reveres martyrdom, it isn't wise to create more martyrs ...

Whether or not Ahmadinejad won a majority of votes in the election, a large segment of the population rejects his vision and leadership. Critics complain that he is popular among only a limited swath of Iranians of a certain religious and social background, the pious lower-middle class who continue to treasure their rural roots.

His modest lifestyle appeals to many who are fed up with official corruption, and he has used the country's oil wealth to finance payments to the poor. But Iran is also suffering from high unemployment and inflation, and the president's opponents fear his foreign policy will lead to isolation from, if not open conflict with, the West.
Continued on Page 49
Posted by: Steve White || 06/19/2009 00:00 || Comments || Link || E-Mail|| [336068 views] Top|| File under:
Canadian journalist pinched in Iran, mistaken for protester
Hat tip niacINsight, an excellent blog with up to the minute news on all things Iran.

Riot police had driven off anti-government demonstrators and the sting of tear gas in the air was fading yesterday when the heavy-set man in a camouflage uniform grabbed me, shouting in Farsi, and pushed me into a throng of riot police.

They shouted while I waved my hand and said "Canadian" to no effect. Before I knew what was happening, I was whisked away on a motorcycle to the Interior Ministry headquarters, and taken to a large basement room.

Inside a concrete room to my left, I could see more than 50 others being made to stand in uncomfortable positions - on their toes with their hands pressed behind their heads. Some were covered in blood, and police with batons patrolled the rows, tapping some detainees on the shoulders with their sticks.

There was no screaming, just the sound of boots pacing on the concrete floor.

For a few terrifying hours yesterday, I was mistaken for an anti-government protester, giving me a glimpse into how the hundreds arrested over the weekend are being treated by authorities in a system where dissidents are known to "disappear" and not be seen again for months.

It all started when a few hundred supporters of Mir-Hossein Mousavi rallied yesterday to protest against the defeat of their candidate.

Men and women shouted slogans, waved flags and called for an end to the government of Mahmoud Ahmadinejad. Just like the day before, when election results were first released showing a bigger-than-expected victory for Mr. Ahmadinejad, police dressed in jet-black riot gear charged the crowd with batons, fired tear gas and struck whomever straggled behind.

Plainclothes officers hand-picked whomever they could, throwing them in vans and on black motorcycles to be driven off to unknown places.

I was walking by a checkpoint and an officer grabbed me and forced me onto a motorcycle. As soon as we stopped, I was grabbed from the bike by another officer and slapped across the head. Seven officers ran up to join in the slapping, and one punched me in the head. A large officer, about 6 foot 4 and dressed in camouflage, grabbed me by the neck, pinching my jugular but not my windpipe. His leather gloves cut through my skin and I was pinned against a van, my arm bent high behind my back.

I was then thrown onto a second motorcycle with one police officer in front of me and another behind, slapping me more and cursing during the quick ride around the corner.

When we stopped, an officer grabbed me, pinned my arm behind my back and led me into the bowels of the Interior Ministry headquarters - where so many Iranian dissidents "disappear."

We went down several flights of dark concrete stairs to a large basement room, where I was grabbed by the shirt and pinned against the wall, as more questions were shouted at me in Farsi - and as I caught glimpses of the others being treated far worse. I was separated from the protesters, and officers gathered around me, attracted by the spectacle of a foreigner.

Some pushed me, and I was worried I would be held and beaten for days. But two of the officers fended the others off. They took my camera to see whether I had photographed the riots, but I had already erased the images. I was questioned in broken English for about 20 minutes - sometimes held against the wall, sometimes allowed to stand while officers smiled and chatted.

A man then came downstairs and led me back up the dark staircase to the front of the building where a friendly, English-speaking officer photocopied my passport and press credentials.

"There has been a terrible misunderstanding," I was told. "There is a bad situation in Tehran, and sometimes the officers get confused," he said with a smile, while a plainclothes officer offered me water and tea.

In an almost surreal gesture, they introduced me to the riot police officer standing nearby, who shook my hand and said, "You are my friend," and, "Canada is good."

The officer told me I was free to go, and I was allowed to walk out of the Interior Ministry building with nothing more than bleeding welts on my neck and a swollen arm.

My journalist credentials and Canadian passport got me out of the Interior Ministry building, but dozens of others remained in that basement.
Posted by: Steve White || 06/19/2009 00:00 || Comments || Link || E-Mail|| [336065 views] Top|| File under:
Iran's Mousavi petitions Khamenei to probe vote
[Al Arabiya Latest] Defeated reformist candidate Mir Hossein Mousavi submitted a petition to the supreme leader to call for an investigation into elections results that the defeated candidates said showed 646 violations that saw incumbent Iranian President Mahmoud Ahmadinejad win by a landslide.

As Mousavi called for the formation of an unbiased committee whose mission would be to probe violations that took place before and during the election process the Islamic Republic's top legislative body, Guardians Council, agreed to meet election candidates on Saturday to discuss complaints.

Supreme Leader Ali Khamenei, who has the final say on all matters of state, said he was asking the Guardians Council, a 12-member body made up of jurists and clerics, to examine the complaints of irregularities. But Mousavi's petition set a list of demands that the committee being formed should adhere to and called for non biased members of country's top governing bodies to be part of the committee.

Mousavi also laid out a list of issues he would like investigated including but not limited to the interference of the authorities in the elections, the abuse of power, the number of voters and vote buying.

Meanwhile Iran's Intelligence Ministry said it had uncovered a foreign-linked terrorist plot to plant bombs in mosques and other crowded places in Tehran during the June 12 presidential election. State broadcaster IRIB quoted a ministry statement as saying several terrorist groups had been discovered, adding they were linked to Iran's foreign enemies, including Israel. "Members of one of the uncovered networks were planning to plant bombs on election day at various crowded Tehran spots, including Ershad and Al-Nabi mosques," the statement said, referring to two prominent mosques in the capital. It said this plot was uncovered on election day.

646 violations
Meanwhile a Guardians Council spokesman, Abbasali Khadkhodai, told state television that one candidate had cited 390 violations, a second 160 and the third 96. He did not identify the candidate making each number of violations. The three defeated candidates include Mousavi, reformist former parliament speaker Mehdi Karroubi and the conservative former head of the elite Revolutionary Guards Mohsen Rezai. Official results gave Ahmadinejad outright victory in the election without the need for any second round run-off.

Without revealing his identity, Khadkhodai said one of the candidates had cited 390 violations of which 51 cases were of ballot paper shortages or of delays in delivering them to the polling stations.



" We congratulate the excited, epic-making and alert presence of 85 percent of the revolutionary people in the June 12 election, which was a display of the Islamic republic's greatness and dignity throughout the world "

Clerical body says with no mention of protests
Also on Thursday, Iran's top clerical body, the Assembly of Experts, hailed the mass turnout in the June 12 presidential election but stayed silent on the disputed results. "We congratulate the excited, epic-making and alert presence of 85 percent of the revolutionary people in the June 12 election, which was a display of the Islamic republic's greatness and dignity throughout the world," it said in a statement read out on state television.

The 86-strong body is headed by influential cleric and former president Akbar Hashemi Rafsanjani, who was the target of mudslinging during the campaign by Ahmadinejad.

The Assembly of Experts blamed the "enemy" for creating "unrest and riots," which have been labeled as the worst show of government disapproval since the 1979 revolution that ousted the U.S.-backed Shah.
Posted by: Fred || 06/19/2009 00:00 || Comments || Link || E-Mail|| [336066 views] Top|| File under: Govt of Iran
Thousands in Iran mourn their slain brothers
[Al Arabiya Latest] Defeated reformist presidential candidate Mir Hossein Mousavi's supporters marched for a national day of mourning for those killed in post-election clashes in a bid to keep up pressure on the authorities to repeat the vote in the country's biggest crisis since the 1979 revolution.

Witnesses said Imam Khomeini Square was packed with people dressed in black and holding candles, a day after Mousavi called on his supporters to gather in mosques or at peaceful rallies to show solidarity with the victims and their families.

"Where are our brothers?" read one banner in the crowd. "Why did you kill our brothers?" read another.

Iran's English-language state television has reported eight people killed in protests since official results from Friday's poll showed President Mahmoud Ahmadinejad had been re-elected.

State media said seven people were killed in an opposition protest in Tehran against what Mousavi says was a rigged election last week in favor of hard line incumbent president, Mahmoud Ahmadinejad.

Iran arrested two top elderly dissidents in a massive crackdown, a press report said on Thursday. Ebrahim Yazdi and Mohammad Tavasoli, veteran revolutionaries and leaders of Iran's Liberation Movement were arrested on Wednesday, the Etemad Melli newspaper reported.

Unofficial reports said Yazdi had been detained at a hospital emergency unit.

On his website, Mousavi called on Iranians to stage peaceful demonstrations or gather in mosques on Thursday following a "silent" protest rally held Wednesday by tens of thousands of supporters.

Iranian state television broadcast brief footage of the rally while foreign media, banned from reporting on the protests, relied on videos sent by users directly or via YouTube videos.

Grappling with the biggest wave of public anger in three decades of Islamic rule, Iranian authorities lashed out at enemy "plots," hauling in foreign ambassadors and rounding up scores of reformists.

The Islamic Republic accused foreign media of being a "mouthpiece for rioters" and threatened legal action against websites that publish material that "creates tensions" and issued a new warning to the foreign media, already facing tight restrictions on their work.

The media watchdog Reporters Without Borders said a dozen Iranian journalists and bloggers have been arrested and many others have gone into hiding.
Posted by: Fred || 06/19/2009 00:00 || Comments || Link || E-Mail|| [336064 views] Top|| File under: Govt of Iran
Who's in the News
58
[untagged]
5
Taliban
3
TTP
3
al-Qaeda in North Africa
3
Govt of Iran
3
Govt of Pakistan
2
Global Jihad
2
al-Qaeda in Pakistan
2
al-Shabaab
1
al-Qaeda
1
Govt of Syria
1
Hamas
1
Jamaat-ul-Mujahideen Bangladesh
1
al-Qaeda in Yemen
1
Chechen Republic of Ichkeria
1
al-Qaeda in Iraq
Bookmark
E-Mail Me
The Classics
The O Club
Rantburg Store
The Bloids
The Never-ending Story
Thugburg
Gulf War I
The Way We Were
Bio
Merry-Go-Blog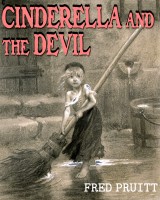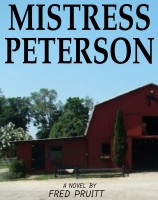 On Sale now!


A multi-volume chronology and reference guide set detailing three years of the Mexican Drug War between 2010 and 2012.

Rantburg.com and borderlandbeat.com correspondent and author Chris Covert presents his first non-fiction work detailing the drug and gang related violence in Mexico.

Chris gives us Mexican press dispatches of drug and gang war violence over three years, presented in a multi volume set intended to chronicle the death, violence and mayhem which has dominated Mexico for six years.
Click here for more information


Meet the Mods
In no particular order...


Steve White
Seafarious
tu3031
badanov
sherry
ryuge
GolfBravoUSMC
Bright Pebbles
trailing wife
Gloria
Fred
Besoeker
Glenmore
Frank G
3dc
Skidmark



Better than the average link...



Rantburg was assembled from recycled algorithms in the United States of America. No trees were destroyed in the production of this weblog. We did hurt some, though. Sorry.
35.172.111.47

Help keep the Burg running! Paypal: