Syria-Lebanon-Iran
UN to Probe Syrians in Hariri Killing
The head of a UN probe into the assassination of former Lebanese Prime Minister Rafik Hariri indicated yesterday his team would investigate Syrian officials who were in charge of security. "We will of course investigate everyone who was in one way or another responsible for security in Lebanon at the time of the crime," Detlev Mehlis told a news conference when asked if his team would be able to question Syrian officials and intelligence.

Many Lebanese hold the Syrians at least indirectly responsible for the Feb. 14 attack which killed Hariri and 20 other people when his motorcade was bombed on Beirut's seafront. The UN Security Council ordered the investigation, which got under way on Thursday, after a UN fact-finding mission decided Lebanon's own inquiry was "seriously flawed". Veteran German prosecutor Mehlis said his commission expected to receive relevant information without delay. "Any country which may possess such information, be it judicial evidence or intelligence information, and does not provide it to the commission will bear the responsibility should we fail in our efforts to establish the truth," he said.

Mehlis showed photographs of a white Mitsubishi pick-up truck of the type German explosives investigators and Swiss experts determined was probably used in the attack. It was not yet clear whether the truck was moving or parked at the time of the blast, he said. Mehlis said his was a police and judicial investigation that would hand its findings to Lebanon's judiciary, which would decide on further moves and whether to make arrests. He said Lebanon had cooperated and supported his team so far. "Of course we will also investigate how the crime scene was handled, why it was handled in a certain way," he said.
Posted by: Fred || 06/18/2005 00:00 || Comments || Link || E-Mail|| [6467 views] Top|| File under:
Israel-Palestine
Palestinian official meets Rice
Secretary of State Condoleezza Rice met Saturday with Palestinian Interior Minister Gen. Nasr Yousef in the West Bank town of Ramallah. An Interior Ministry statement said the two sides discussed efforts to implement Palestinian leader Mahmoud Abbas' decision to unify the Palestinian security services and to develop their work. The minister also briefed Rice on Palestinian preparations to take control of the territories from which Israel says it will withdraw.

The statement said that Yousef affirmed the Palestinian Authority's insistence on "controlling the security situation and to stop the armed chaos in order to provide security and safety for the Palestinians and to protect the PA's commitments." It added that Rice reiterated the U.S. administration's support for the PA's efforts in restoring security in the Palestinian territories. The statement said the minister also told Rice that Israel should stop its "aggressive measures, collective punishment, settlement activities and the construction of the racist separation barrier." Yousef reportedly said such Israeli measures obstructed the restoration of the Palestinian-Israeli peace process.
Posted by: Fred || 06/18/2005 15:57 || Comments || Link || E-Mail|| [6497 views] Top|| File under:
Iraq-Jordan
U.S. Marines battle militants in offensive against insurgents
U.S. Marines along with Iraqi troops have opened anther anti-insurgent campaign, this one near Baghdad. Operation Dagger includes about 1,000 Marines and Iraqi troops, backed by fighter jets and tanks. And this one is targeting weapons cache and training sites. Meantime, Operation Spear, continues near the border with Syria. The military says so far that offensive has resulted in the killing of about 50 insurgents.

Elsewhere, the military said two U.S. soldiers transporting a detainee have been killed in an insurgent attack near Baghdad. It said another soldier was wounded and that the detainee and a civilian were killed. And, in Baghdad, a 10-year-old Iraqi girl was killed and two people were injured when a roadside bomb missed a passing American military convoy. Two Iraqis were injured when another roadside bomb missed another U.S. military convoy.
Posted by: Fred || 06/18/2005 15:39 || Comments || Link || E-Mail|| [6509 views] Top|| File under:
Afghanistan/South Asia
Zawahri calls for jihad, criticises Pakistani government
Al Jazeera television on Friday aired a new videotape of Al Qaeda number two Ayman al-Zawahri in which he called for more "jihad," and criticised assaults on women protesters in Egypt last month. Al Jazeera said the Egyptian-born Zawahri also slammed the Pakistani, Saudi and Egyptian governments. In the tape, in which he was shown with an assault rifle next to him, Zawahri said "invading (US) forces" would not be expelled from Muslim lands by peaceful demonstrations but by "fighting for the sake of God." Zawahri also urged the Palestinians "not to give up their jihad and not to be dragged into the game of secular elections."

"Real reform" must be based on the rule of Sharia, or Islamic law, he said, with the two other bases being "freedom of Islamic land" and "freedom of the Islamic nation to run its affairs." Zawahri "criticised "the US concept of reform," said Al Jazeera, which aired some of his remarks live while paraphrasing others.
Posted by: Fred || 06/18/2005 00:10 || Comments || Link || E-Mail|| [6473 views] Top|| File under:
'Abdullah Mehsud' chats with press
"Assalamall- aykum," a man said after introducing himself as Abdullah Mehsud, wanted by the government for kidnapping Chinese engineers in October last year, in his calls to media offices in Peshawar and said he would resume his activities. "I was not well and that is why I was silent," said Abdullah who was pronounced dead on March 13 by a caller claiming to be his spokesman.


"I was dead. But I got better."

He did not elaborate his illness nor did he say where he got treatment but only said, "I was in heaven for treatment." The military put Rs 5 million on his head money and asked for information about his whereabouts. His close associate Baitullah Mehsud along with hundreds of fighters had reached a peace deal with the government in February this year when he surrendered to the South Waziristan Political Administration in the Sararogha area. Abdullah said he would continue fighting for an "Islamic system" in Pakistan. "Unless my head is chopped off I will not stop my struggle," Abdullah said on the phone from an undisclosed location.

This article starring:
ABDULLAH MEHSUD
Wazir Taliban
BAITULLAH MEHSUD
Wazir Taliban
Posted by: Fred || 06/18/2005 00:09 || Comments || Link || E-Mail|| [6476 views] Top|| File under:
Kashmir Korpse Kount
SRINAGAR, India - Fourteen people have died in a wave of violence in revolt-hit Indian-administered Kashmir, police said on Friday, a day after moderate separatists returned home from a two-week trip to Pakistan.

Indian troops shot dead six terrorist militant infiltrators during a nightlong clash in the Tangdar sector of northern Kupwara district, which borders Pakistan-administered Kashmir, army spokesman Vijay Batra told AFP. "The terrorists militants were asked to surrender but instead opened fire that was returned, killing six of them," he said. Batra said the slain terrorists rebels had infiltrated Indian Kashmir from the Pakistani portion of the disputed region.
Posted by: Steve White || 06/18/2005 00:00 || Comments || Link || E-Mail|| [6470 views] Top|| File under:
Iraq-Jordan
U.S. Mounts Offensive Near Syria
American tanks and aircraft obliterated targets today in and around Karabila, a town close to the Syrian border, as about 1,000 marines swept into the area and began the third major offensive over the last two months in Iraq's western desert frontier, military officials said. Karabila, like other towns along the meandering reaches of the Euphrates River in the desert of western Anbar Province, is suspected of being a link in insurgent supply and infiltration routes, the Iraqi equivalent of the Ho Chi Minh Trail.


Obligatory NYT Vietnam reference.

There have also been sporadic hints that Iraq's most-wanted fugitive, Abu Musab al-Zarqawi, could be hiding in the area. The military said that American aircraft used precision-guided weapons to bomb buildings occupied by insurgents who were firing on marines and the Iraqi soldiers who accompanied them in the operation. An Abrams tank fired one round at a vehicle believed to be rigged with explosives and destroyed it.

The action, nicknamed Operation Spear, began early today, the military said. Late this afternoon, a spokesman for the 2nd Marine Division, Capt. Jeffrey S. Pool, forwarded a statement saying that the Marines had evacuated four civilian casualties, including two women, to a military medical center for treatment. "There are no other reports of civilian casualties," the statement said. It made no mention of wounded or dead among the insurgents or the American and Iraqi military forces. Karabila, the center of the new offensive, surfaced in press reports on June 11 and 12 after a disputed claim by the American military that precision bombs had destroyed an insurgent checkpoint, purportedly killing 40 of the insurgents. Despite that claim, Reuters quoted local residents who said after the strike that there were no fighters in the area at the time.


"Lies! All lies! Now go away!"

The latest action, nicknamed Operation Spear, involves the First Tank Battalion, the Second Light Armored Reconnaissance Battalion and the Second and Fourth Assault Amphibian Battalion, the military said, as well as American aircraft.
Posted by: Steve White || 06/18/2005 00:00 || Comments || Link || E-Mail|| [6471 views] Top|| File under:
Jets Drop 220kg Bombs in Iraq
US F-16 fighter planes dropped a series of 220 kg bombs on insurgent targets in western Iraq overnight as the US military launched a heavy offensive against rebels near the Syrian border. Nine of the powerful bombs were dropped, the US military said, two of them targeting suspected rebel safe houses near the town of Qaim, an insurgent stronghold on the Euphrates river about 20 km east of Iraq's border with Syria. Four more were aimed at rebels as they fired mortars and assault rifles at US ground forces near Qaim, and a further three were used to hit suspected weapons caches in the area. The airpower was in support of Operation Spear, the third major offensive US forces have launched in western Iraq in the past six weeks with the aim of crushing insurgent activity in the Euphrates valley which stretches northwest to Syria.

"Operation Spear ... began in the early morning hours with the objectives of rooting out insurgents and foreign fighters and disrupting insurgent support systems in and around Karabila," Capt. Jeffrey Pool of the US Marines said in a statement from Ramadi, capital of the surrounding Anbar region. Residents in Karabila, a suburb of Qaim where the suspected weapons caches were targeted, said fierce gunbattles broke out overnight and continued.
Posted by: Fred || 06/18/2005 00:00 || Comments || Link || E-Mail|| [6470 views] Top|| File under:
Africa: North
Clashes in Egypt Leave Two Dead
EL-ARISH, Egypt (AP) - Egyptian security forces in the Sinai mountains clashed Friday with suspects in deadly attacks last year on Red Sea resorts. Security officials said a soldier and a fugitive were killed and four other soldiers were wounded. They said the slain fugitive was suspected of helping to plot the October attacks in the Red Sea resorts of Taba and Ras Shitan.

The clashes occurred as hundreds of security forces, backed up by tanks, fanned out in the Halal mountains of central Sinai. The forces have pursuing suspects in the Sinai hills for months. In February, three suspects were killed in gunbattles. At least one wanted militant is still at large.

Last week, Israel posted a travel warning that cautioned its citizens not to visit Egypt, particularly the Sinai peninsula. It said there was an increased threat of terror attacks.
Posted by: Steve White || 06/18/2005 00:00 || Comments || Link || E-Mail|| [6471 views] Top|| File under:
Afghanistan/South Asia
Police free eight suspects held for KFC attack
Police said on Friday they had released eight Shia Muslims who were arrested last week for an arson attack on an outlet of US fast-food chain KFC which left six employees dead. Police failed to collect sufficient evidence against the detainees, who are linked to the outlawed Shia militant group Tehreek-e-Jafaria Pakistan, Karachi police chief Tariq Jamil told AFP. "They were arrested on suspicion of involvement (in the blast). However, no direct evidence was found against any of them and they were freed," he said. Police will now launch a fresh search for those people responsible for the deadly attack, he said. "The case has not been closed."
Posted by: Fred || 06/18/2005 00:02 || Comments || Link || E-Mail|| [6469 views] Top|| File under:
Nuggets from the Urdu Press
Saudis arrest 40 Pakistani Christians
According to the daily Pakistan, Saudi police arrested 40 men, women and children from a house in Riyadh while they were in the process of praying. The Saudi police took the position that one priest was actually preaching Christianity, which is banned in the Kingdom. Nawa-e-Waqt editorialised that Christians must have got into Riyadh by using false Muslim names. There was a trend in Pakistan that Christians were using Muslim names. That is why it was important to declare religion in the passport, so that Christians and Qadianis would not be able to get into Saudi Arabia by deceit.

Woman stoned in Badakhshan
Writing in the daily Pakistan, Tanvir Qaiser Shahid stated that in President Karzai's Afghanistan, a judge in the province of Badakhshan had awarded the sentence of being stoned to death, to a woman accused of fornication. The woman was seen entering the house of a man, after which another man locked the house from the outside and called in witnesses. The judge awarded death to the woman and 100 lashes to the man. The woman was duly stoned and killed.

Is a test tube baby an act of 'zina'?
According to the Nawa-e-Waqt, the Lahore High Court acquired the services of the famous pro-blasphemy law lawyer Ismail Qureshi to resolve the issue of test tube babies. The matter before the court was: is a test tube baby Islamic? Another question was that when two unrelated persons produce a test tube baby, is it zina punishable by death in Islam?

Muslims and electric shocks from God
Columnist Hamid Sultan wrote in the Nawa-e-Waqt that Pakistan's economy was being run on rules made in America. Zakat was being taken from the poor but there was no zakat on property, and therefore the rich who did not keep savings accounts were exempted from zakat. He stated that the Holy Quran had clear rules about the rise and fall of nations, but God was not in despair about Muslims. He was simply administering shocks to them, just as patients who are expected to live are given electric shocks.

Islamic Council on Basant and St Valentine's Day
According to the Nawa-e-Waqt, the Council for Islamic Ideology recommended that the government should not take part in two festivals: Basant because it was a Hindu festival, and Valentine's Day because it was a non-Islamic festival. The Council said that some members of the Council were of the opinion that Basant was a seasonal festival and not a Hindu festival, but the majority called it a Hindu festival. The Council rejected Basant on the analogy of Jewish rejection of the fast of 10th Muharram. Only two festivals were allowed in Islam: the two Eids.

Slaves of English!
Reported by the Nawa-e-Waqt, an ex-vice chancellor of the University of the Punjab said that Pakistanis used to be slaves of 'the English,' now they were slaves of English. He added that Urdu should be made a compulsory language, after which English could be learned as a second language. He said religious seminaries were being neglected.

Second marriage shouldn't be punished
According to Khabrain, lawyers were divided on the recent judicial opinion that those who marry again without the consent of the first wife should be punished with a fine and ten years in jail. The Islamists said that a second marriage was a right, and permission from the first wife was not needed. Other lawyers thought that the consent of the first wife was already a law and should be obeyed. They said 80 per cent of all second marriages were unsuccessful. Lady lawyers said that polygamy had become a fashion.

Rao Sikandar versus the Punjab government
According to the Nawa-e-Waqt, federal defence minister Rao Sikandar lost his cool when at Okara, the Punjab government tried to prevent him from going close to President Musharraf. He felt insulted and punched an SSP on the stage. Later the Punjab government held an inquiry against the SSP but found the defence minister culpable of bad behaviour.

Sectarian violence in Gilgit
Writing in Khabrain, Sohail Zafar stated that federal education minister General (Retd) Javed Ashraf Qazi had put an end to a year-long violent fight in Gilgit by getting both parties (Shia and Sunni ulema) to agree that a different syllabus would be taught in Gilgit. The trouble started when in 1996, the government changed the separate syllabi for the two sects and forced them to read the same books. Gilgit went sect-crazy in the 1980s when jihadis entered the agency. They entered Sinkiang in China and caused bloodshed there, in addition to starting the sectarian war in Gilgit. Before the 2002 elections, the MMA sent its ulema to Gilgit where they aroused sectarian passions.

Ikhwan rising in Egypt
Writing in the Nawa-e-Waqt, Jamaat-e-Islami leader Hafiz Idrees stated that Ikhwan al Muslimun was banned from taking part in elections in Egypt but it was making headway into elective institutions through anonymity. In the present parliament, there were at least 36 Ikhwan members without a party label. In recent elections to Cairo's bar council, the group of lawyers representing Ikhwan dominates, led by the son of the great Ikhwan founder, Hassan Al Banna, Saiful Islam Al Banna. Hafiz Idrees was perplexed by the Ikhwan leader Muhammad Habib, when he approved of Hosni Mubarak's son taking part in elections. America was now considering contacting the Ikhwan.

'I will destroy theatre!'
Leader of the MMA in Gujranwala Qazi Hamidullah was quoted in Khabrain as saying that if a cinema was converted into theatre in Okara, he would personally go there and destroy the theatre. He had just come out of prison after being bailed out in a case of attacking a marathon race in Gujranwala. He said he would go on struggling till all fahashi was finished. He said the PMLN could join the MMA. He added that PPPP and PML were old rivals (saukan) and Musharraf should choose to cohabit with one out of the two.

Destroyer of all marathons!
Quoted in the Nawa-e-Waqt, JUI MNA Gujranwala Qazi Hamidullah said that he was a destroyer of marathons and would go anywhere to disrupt them in the name of Islam. He said that the MMA was to become the strongest force in Pakistan next year or 2007, when the next elections are held.

George Fulton and Samiul Haq
Columnist Irfan Siddiqi wrote in the Nawa-e-Waqt that after Maulana Samiul Haq was maltreated in Belgium and the EU as part of Pakistan's parliamentary delegation, UK citizen George Fulton was given full citizenship of Pakistan by Prime Minister Shaukat Aziz on the basis of 66 per cent public endorsement. The writer said that Samiul Haq should now invite Fulton to his seminary in Akora Khattak and show the EU that he was more enlightened (roshan khayal).
Posted by: Fred || 06/18/2005 00:00 || Comments || Link || E-Mail|| [6471 views] Top|| File under:
Who's in the News
60
[untagged]
Bookmark
E-Mail Me
The Classics
The O Club
Rantburg Store
The Bloids
The Never-ending Story
Thugburg
Gulf War I
The Way We Were
Bio
Merry-Go-Blog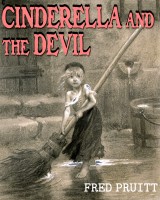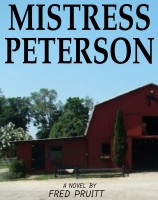 On Sale now!


A multi-volume chronology and reference guide set detailing three years of the Mexican Drug War between 2010 and 2012.

Rantburg.com and borderlandbeat.com correspondent and author Chris Covert presents his first non-fiction work detailing the drug and gang related violence in Mexico.

Chris gives us Mexican press dispatches of drug and gang war violence over three years, presented in a multi volume set intended to chronicle the death, violence and mayhem which has dominated Mexico for six years.
Click here for more information


Meet the Mods
In no particular order...


Steve White
Seafarious
Pappy
lotp
Scooter McGruder
john frum
tu3031
badanov
sherry
ryuge
GolfBravoUSMC
Bright Pebbles
trailing wife
Gloria
Fred
Besoeker
Glenmore
Frank G
3dc
Skidmark
Alaska Paul



Better than the average link...



Rantburg was assembled from recycled algorithms in the United States of America. No trees were destroyed in the production of this weblog. We did hurt some, though. Sorry.
3.235.228.219

Help keep the Burg running! Paypal: