Arabia
Why did slain volunteer go to Yemen?
The Korean woman who was confirmed to have been killed in Yemen yesterday went there as a volunteer for teaching missionary kids as part of Christian evangelistic activities. The mission provides education for children of missionaries, and this is why certain foreign reports said Eom Young-sun was a Korean teacher.

Hyeongje Church in Suwon, Gyeonggi Province, which Eom had attended since 2001, held a sendoff service for her in October last year before she left for Yemen. She departed Oct. 10 last year.

In addition, she posted on her blog on Feb. 13, 2005, "When I finish my training, I want to teach missionary kids in Turkey." Her blog is now blocked.

Eom in July 2006 graduated from the Missionary Training College of the U.K.-based Worldwide Evangelization for Christ.

Started in the U.K. in 1918, the international organization has sent more than 2,000 missionaries to areas like Africa and the Middle East where Christianity has not spread. A Korean branch was set up in 1997, and has since sent 418 Korean missionaries to 46 countries through last year, the most among Korean missionary groups.

A branch source said, "Eom graduated from the Missionary Training College, but WEC Korea did not officially send her to Yemen."

The leader of Hyeongje Church's young adults group said he exchanged e-mail messages with Eom but added the church did not officially send her. "Though the church used the word 'sent' (for her going to Yemen), we cannot give great meaning to it," he said.

Eom sent an e-mail message to the group leader March 25 while in Yemen. She recommended a book written by a Jew that was unknown in Korea, saying, "I came to think a lot about their (Jews) faith and our God."

"Young-sun was an education major and liked teaching kids. She taught Sunday school at church every week," the group leader said. "She probably went to Yemen to have a good experience by helping others."

Criticism is rising over Korean Christian missionaries going to dangerous areas and taking high risks, but experts say Eom's volunteer work was not just evangelical and that teaching missionary kids alone did not encourage religious hate there.

"Eom was not killed because she conducted indiscriminate missionary activities," said Lee Sang-kook, a professor at the Institute for East Asian Studies at Sogang University in Seoul. "The fact that she worked with a Dutch volunteer group with her fluent English should be seen as an example for Korean youth pioneers."
Posted by: Omock Jerert4398 || 06/17/2009 05:42 || Comments || Link || E-Mail|| [6500 views] Top|| File under: al-Qaeda in Yemen
India-Pakistan
Two policemen killed in attack on checkpost
MARDAN: Two policemen were killed and three wounded late on Monday when Taliban attacked a police checkpost in Mardan. According to police officials, the Taliban opened fire on the Kharkai checkpost. Policemen Sakhi Jan and Nazir died instantly, while three others were injured. They were shifted to the District Headquarters Hospital.
Posted by: Steve White || 06/17/2009 00:00 || Comments || Link || E-Mail|| [6467 views] Top|| File under: TTP
Mighty Pak Army ready to enter South Wazoo
ISLAMABAD: The Pakistan Army has formally recieved marching orders against Taliban leader Baitullah Mehsud and preparations for the first phase of a miltary operation in South Waziristan have already been completed, Inter-Services Public Relations (ISPR) Director General Maj Gen Athar Abbas said on Tuesday.


They've been saying this for a few days ...

"The government has taken a principled decision to launch a military operation against Baitullah and his network," Abbas said. Abbas told a press conference – which he addressed alongside Information Minister Qamar Zaman Kaira – that 13 terrorists were killed and another three were apprehended in Malakand and Dir during the last 24 hours. Abbas also said Baitullah claimed the support of a 10,000-strong militia.

Abbas said Peochar valley, a stronghold for the Taliban, had been secured completely and a link up from Chaprial to Peochar had been completed.

He said the civil administration and police had become fully functional in Shangla. Kaira said the government would provide the army all the resources it needed to successfully complete the operation against the Taliban. The minister did not rule out the possibility of weapons flowing into the Tribal Areas from Afghanistan.

Abbas said there were unconfirmed reports that Uzbek militant leader Tahir Yuldashev was injured in a Pakistan Air Force strike on Sunday in the Makeen area of South Waziristan. He gave no further details.

Posted by: Steve White || 06/17/2009 00:00 || Comments || Link || E-Mail|| [6471 views] Top|| File under: Govt of Pakistan
TTP threatens more attacks on prominent clerics
LAHORE: The Ministry of Interior has advised the home departments of all four provinces to tighten security after the Tehreek-e-Taliban Pakistan (TTP) threatened more suicide attacks on prominent religious leaders.

"Now it is your turn—we have sent a jacketwala (a man with a suicide vest) to mend clerics like you. We will also send jacketwalas to other clerics too," sources told Aaj Kal quoting a threatening letter addressed to a cleric.

According to sources, TTP is written in bold letters at the end of the letter. In light of the letter, law enforcement agencies have been advised to tighten security for leading religious leaders.
Posted by: Steve White || 06/17/2009 00:00 || Comments || Link || E-Mail|| [6472 views] Top|| File under: TTP
Baloch female militants bomb Quetta shop
QUETTA: Two shops were destroyed and a shop owner injured when the women's wing of the Baloch Republican Army (BRA) bombed a shop on the Mezan Chowk here on Tuesday. The blast occurred at around 1pm in a juice shop in one of the most crowded business centres of the provincial capital, destroying two neighbouring shops and injuring one of the shops' owner.

"The blast occurred shortly after a woman wearing a veil left the shop. She must've left explosives in the shop," the owner of the juice shop told Daily Times.

The women's wing of the BRA, a hitherto unknown armed group struggling for a separate Baloch homeland, claimed responsibility for the blast. "We accept responsibility for the bomb blast," said Gohar, spokeswoman of the women's wing of the BRA in telephone calls to several newspaper offices. She claimed to have personally put the explosives in the shop. "More such attacks would be carried in the future," she warned
Posted by: Steve White || 06/17/2009 00:00 || Comments || Link || E-Mail|| [6471 views] Top|| File under:
Israel-Palestine-Jordan
Murder Solved: Arab Assaulted Jew with Wrench At Arab Car Garage
Instant Jihad.


The Israeli Security Agency (Shin Bet), in cooperation with IDF and Border Police units, have arrested four Arabs for the July 27, 2006 murder of Dr. Daniel Yaakobi of Yakir. After Yaakobi brought his car to an Arab car garage for repairs, an Arab on site attacked the Jew with a wrench and a stick until he collapsed.

The ISA and Israel Police carried out intensive intelligence and investigation activities in the three years following the murder which resulted in the arrest of four suspects during April and May 2009. Their identities have now been approved for publication:


Tioun Hadi Khalil Tioun -- resident of Hadja village in the Kalkilya area, 21, a Tanzim militant, student at Abu Dis University.

Ahmed Hadi Khalil Tiyoun - resident of Hadja village in the Kalkilya area, 25, brother of the above, Fatah activist.

Amar Khamed Abdallah Nofel, resident of Hadja village in the Kalkilya area, 19, participated in disturbances in his village.

Nasim Jamal Ahmed Gaviti, resident of Funduk village in the Kalkilya area, 26, Tanzim militant, participated in disturbances in the area.

Tioun Tioun admitted to murdering Yaakobi, allegedly in revenge for the death one day earlier of Khamada Shativi, an Al Aqsa Martyrs Brigades terrorist from Kadoum. Shativi was killed by security forces while attempting to evade capture on July 26, 2006. Yaakobi was last seen driving towards Karnei Shomron on the day he was murdered. His body was found inside his burnt car on the same evening.

Tioun said that he murdered Yaakobi after Yaakobi brought his car to his brother Ahmed Tioun's garage for repairs. He assaulted Yaakobi with a wrench and a stick beating him to death.

When his brother and Amar Nofel eventually arrived, Tioun Tioun told them to place the body in the trunk and burn the car. They loaded Yaakobi's body into the trunk, drove the car outside the village and set it alight. They then drove to Shativi's funeral, following which Ahmed Tioun informed Nasim Gaviti of Yaakobi's murder.

They then drove to the garage, where -- joined by Tioun Tioun and Amar Nofel -- they cleaned the garage and burnt Yaakobi's belongings. All four men will be indicted in the coming days.

Rabbi Chaim Kanievsky, considered a top Torah sage of the generation in the hareidi-religious community, issued a Jewish legal decision banning the employment of Arab workers by Jews after an Arab hired as a driver by the Merkaz HaRav Yeshiva in Jerusalem murdered eight students in March, 2008.

"According to Jewish law, it is completely forbidden to hire Arabs, especially in yeshivas," Rabbi Kanievsky said. "There is a concern of endangering lives."

The rabbi explained, "After all, we are at war with them...and are there not Jews that can work and make a living?" Asked later if his words should be publicized, Rabbi Kanievsky said: "Certainly."

Though a web site listing Jewish labor businesses was closed down by the supreme court after a law-suit from an Arab advocacy group funded by the New Israel Fund, a hotline and email account has been set up to provide solutions for those seeking Jewish laborers for work anywhere in Israel, for everything from gardeners, heavy equipment operators, painters, car garages, cement mixers and handymen to catering and restaurants.

Dr. Yaakobi was 59 when he was murdered. He was survived by his wife Chani, four children and 12 grandchildren.
Posted by: anonymous5089 || 06/17/2009 17:13 || Comments || Link || E-Mail|| [6474 views] Top|| File under:
Hamas foiled plot to assassinate Carter in Gaza
Hamas has foiled an attempt by Palestinian militants to attack former U.S. president Jimmy Carter during his visit to the Gaza Strip, a Palestinian source told news agencies on Tuesday.


Paleos never seem to miss an opportunity to bite the few hands that feed them ...

According to the source, militants linked with Al-Qaida planted two roadside bombs at a border crossing between Gaza and Israel with the intent of striking Carter's vehicle on his way out of the coastal territory. Witnesses reported seeing Hamas forces patrolling near the Erez crossing and detonating the explosives.

Hamas Interior Ministry spokesman Ihab al-Rassin denied the reports, however, saying the group's forces had engaged in routine activity and had no information of an assassination attempt.

Associates of the former president said they had received briefing on the matter, but would not elaborate on the matter.

Carter was in Gaza on Tuesday to meet with leaders of the ruling Hamas movement, in an effort to persuade them to adopt the international community's conditions for lifting the crippling economic blockade. The former president brought with him to Gaza a letter for abducted Israeli soldier Gilad Shalit, who has been in Palestinian captivity since he was captured in a 2006 cross-border raid.
Posted by: Steve White || 06/17/2009 00:00 || Comments || Link || E-Mail|| [6469 views] Top|| File under: Hamas
Syria-Lebanon-Iran
Fatah leader whacked in Ein-Al-Hellhole
Lebanon -- Maan -- High-profile Fatah leader Ahmad Khalil (known as Ahmad Abu Al-Kul) was assassinated in Lebanons Ein Al-Hilweh Refugee Camp on Tuesday, according to Lebanese sources.


A high profile makes for a better target...


The sources said that at 10:30pm on Tuesday, clashes erupted in Ein Al-Hilweh after a masked gunman shot Khalil in the head at his home in the Jewish Garden neighborhood of the camp injuring him seriously.


The Jewish Garden?


Khalil was transferred to a hospital where he died of his wound. The shooter fled the scene to and has not been arrested.
Heart failure again, doc?
Hmmmmmmm...looks that way.
You could always sign it out as cirrhosis, doc. We don't care. Really.
Whatever you want, guys, just don't point that at me.
Leaders of various Palestinian factions in the camp have begun contacts to try and avoid further violence and complications.


So howda we evah get dis far?
Posted by: tu3031 || 06/17/2009 12:02 || Comments || Link || E-Mail|| [6471 views] Top|| File under:
Getting the word out from Tehran
Chicago Boyz relays a message from an eyewitness in Tehran


I just received the appended message in e-mail from a friend in Europe. I have left it entirely unedited. Right now I feel so grateful that we don't have to do things like this here. Never forget those who died for your freedom.


Jay,

A guy on our team who is focusing on Iran received this from a guy inside the country..
it is posted on facebook..

Censored Name reports his own observations on the course of events of 15th June 2009 in Tehran

I left my home in Tajrish along with my family at 3 p.m. We went down Valiast Street which is the main northern-southern avenue in Tehran and entered the Evin Exp'way which leads to Enghelab Street. We knew that people are supposed to gather in Enghelab Sq. (Revolution Sq.) at 4 and march toward Azadi Sq. (Freedom Sq.). From Gisha Bridge onwards, we saw people walking down. Cars were blowing their horns and people were showing victory sign. We went to Navvab Street and parked our car at the end of the street. Then we took a taxi to bring us back to the Enghelab Street. On our way, near Jomhouri Sq. (Republic Sq.), I saw a group of about 20 militia with long beards and batons on motorbikes. My hand was out of the car window with a little green ribbon (the sign of reformists) around my finger. One of the militia told me to throw that ribbon away. I showed him a finger. All of a sudden, about 15 people attacked me inside the car. They beat me with their batons and wanted to pull me out. My wife and my daughter who were sitting in the back seat cried and hold me tight. I also hold myself tight on the chair. They wanted to shatter the car windows. The driver went out and explained that he is a taxi and we are his passengers and he has no fault. After about 5 minutes,they left. My elbow hurts severely. Then, a young man from their group came and kissed my elbow! I told him: You know, I don't hate you. I am like you with the only difference that I know more and you are ignorant. He apologized and left.
We joined the crowd in Enghelab Street.

Read carefully:

What I saw today was the most elegant scene I had ever witnessed in my life. The huge number of people were marching hand in hand in full peace. Silence. Silence was everywhere. There was no slogan. No violence. Hands were up in victory sign with green ribbons. People carried placards which read: Silence. Old and young, man and woman of all social groups were marching cheerfully. This was a magnificent show of solidarity. Enghelab Street which is the widest avenue in Tehran was full of people. I was told that the march has begun in Ferdowsi Sq. and the end of the march was now in Imam Hossein Sq. to the further east of Tehran while on the other end people had already gathered in Azadi Sq. The length of this street is about 6 kilometers. The estimate is about 2 million people. On the way, we passed a police department and a militia (Baseej) base. In both places, the doors were closed and we could see fully-armed riot police and militia watching the people from behind the fences. Near Sharif University of Technology where the students had chased away Ahmadinejad a few days ago, Mirhossein Mousavi (the reformist elect president) and Karrubi (the other reformist candidate spoke to people for a few minutes which was received by cries of praise and applause. I felt proud to find myself among such a huge number of passionate people who were showing the most reasonable act of protest. Frankly, I didn't expect such a political maturity from emotional Iranians who easily get excited. My family and I had put stickers on our mouths to represent the suppression. Placards that people carried were different; from poems by the national poet Ahmad Shamlu to light-hearted slogans against Ahmadinejad. Examples include: " To slaughter us/ why did you need to invite us / to such an elegant party" (Poem by Shamlu). " Hello! Hello! 999? / Our votes were stolen" or " The Miracle of the Third Millenium: 2 x 2 = 24 millions" (alluding to the claim by Government that Ahmadinejad obtained 24 million votes) , "Where is my vote?" , " Give me back my vote" and many other.
We arrived in Azadi Square where the entire square was full of population. It is said that around 500,000 people can be accommodated in this huge square and it was full. Suddenly we saw smoke from Jenah Freeway and heard the gunshot. People were scared at first but then went forward. I just heard the gunshots but my sister who had been on the scene at that part told me later that she saw 4 militia came out from a house and shot a girl. Then they shot a young boy in his eye and the bullet came out of his ear. She said that 4 people were shot. At least one person dead has been confirmed. People arrested one of the Baseeji militia but the three others ran away when they ran out of bullet. At around 8 we went back on foot. On the way back people were still in the street and were chanting Allah Akbar (God is Great).

I was coming home at around 2 a.m. In parkway, I saw about ten buses full of armed riot police parked on the side of the street. Then I saw scattered militia in civil clothes with clubs in hand patroling the empty streets. In Tajrish Square, I saw a very young boy (around 16) with a club who was looking at the cars to see if he can find something to attack. I don't know how and under what teachings can young boys change into militia.

I came home. Tomorrow, people will gather again in Valiasr Square for another peaceful march toward the IRIB building which controls all the media and which spreads filthy lies. The day before Yesterday, Ahmadinejad had hold his victory ceremony. Government buses had transported all his supporters from nearby cities. There was full coverage of that ceremony where fruit juice and cake was plenty. A maximum of 100,000 had gathered to hear his speech. These included all the militia and the soldiers and all supporters he could gather by the use of free TV publicity. Today, at least 2 million came only relying on word of mouth while reformists have no newspaper, no radio, no TV. All their internet sites are filtered as well as social networks such as facebook. Text messaging and mobile communication was also cut off during the demonstration. Since yesterday, the Iranian TV was announcing that there is no license for any gathering and riot police will severely punish anybody who may demonstrates. Ahmadinejad called the opposition as a bunch of insignificant dirt who try to make the taste of victory bitter to the nation. He also called the western leaders as a bunch of "filthy homosexuals". All these disgusting remarks was today answered by that largest demonstration ever. Older people compared the demonstration of today with the Ashura Demonstration of 1979 which marks the downfall of the Shah regime and even said that it outnumbered that event.

The militia burnt a house themselves to find the excuse to commit violence. People neutralized their tactic to a large degree by their solidarity, their wisdom and their denial to enage in any violent act.

I feel sad for the loss of those young girls and boys. It is said that they also killed 3 students last night in their attack at Tehran University residence halls. I heard that a number of professors of Sharif University and AmirKabir University (Tehran Polytechnic) have resigned.

Democracy is a long way ahead. I may not be alive to see that day. With eyes full of tear in these early hours of Tuesday 16th June 2009, I glorify the courage and bravery of those martyrs and I hope that their blood will make every one of us more committed to freedom, to democracy and to human rights.

Viva Freedom, Viva Democracy, Viva Iran

p.s.: If you find this report of any value, please share it with as many people as possible. Facebook is filtered and internet is very slow in Iran. Please somebody put this on facebook
Posted by: mom || 06/17/2009 11:49 || Comments || Link || E-Mail|| [6517 views] Top|| File under: Govt of Iran
Mousavi calls day of mourning for Iran dead
Heavy EFL; just the new stuff.

TEHRAN (Reuters) - Defeated candidate Mirhossein Mousavi urged supporters to stage peaceful protests or gather in mosques to mourn those killed after a disputed presidential poll set off Iran's worst unrest since the 1979 Islamic Revolution. "In the course of the past days and as a consequence of illegal and violent encounters with (people protesting) against the outcome of the presidential election, a number of our countrymen were wounded or martyred," Mousavi said.

"I ask the people to express their solidarity with the families ... by coming together in mosques or taking part in peaceful demonstrations," said Mousavi, adding that he would take part in the day of mourning planned for Thursday.


This is clever; guarantees a large turnout, and Muslims generally are very .. expressive .. when mourning their dead.

Mousavi's statement on his website did not refer to a protest called for Wednesday.

Further protests planned for Wednesday and Thursday are a direct challenge to the authorities who have kept a tight grip on dissent since the U.S.-backed shah was overthrown in 1979 after months of protest. After Monday's deaths, Mousavi had urged followers to call off a planned rally in the same downtown area on Tuesday so the marchers headed north instead. Some sent messages to meet again on Wednesday for a rally at Tehran's central Haft-e Tir Square. In a stark warning, Fars News Agency quoted Interior Minister Sadeq Mahsouli as saying "no permission has been issued for a gathering or rally in Haft-e Tir Square" on Wednesday.

State television has said the "main agents" behind the turmoil have been arrested with guns and explosives.

Security forces arrested a pro-reform activist and an editor on Wednesday while a provincial prosecutor warned that those causing unrest faced the death penalty. Mohammadreza Habibi, prosecutor-general in Isfahan province, said: "We warn the few ... controlled by foreigners who try to disrupt domestic security by inciting individuals to destroy and to commit arson that the Islamic penal code for such individuals waging war against God is execution."


Habibi's statement is the clearest evidence that the protests have spread into the countryside, and that the thugs are worried.

Tens of thousands of pro-Mousavi supporters defied authorities to rally in Tehran on Tuesday after the seven were killed in Monday's violence but international media were forbidden from leaving their offices to cover the event.

Pro-Mousavi protests have been reported in the cities of Rasht, Orumiyeh, Zanjan, Zahedan, and Tabriz. ISNA news agency said 88 people were arrested during post-election unrest in the city of Mashhad and up to 60 people in the city of Tabriz.

A reformist source said Saeed Laylaz, editor of business daily Sarmayeh, and activist Mohammadreza Jalaiepour were both arrested on Wednesday. Jalaiepour was detained at Tehran's international airport, the source said. Mousavi said arrests would help to widen protests. "I condemn widespread arrests of children of the revolution and I'm warning that the expansion of this method will reveal the ugly face of those who are against the nation and will motivate people more to continue and expand protests," he said.

An official inquiry was launched into an attack on university students. Iran's Interior Ministry ordered an investigation into an attack on university students which they say was carried out by Islamic Basij militia and police. The inquiry came a day after Iran's influential speaker of parliament, Ali Larijani, condemned the attack on the dormitory of Tehran University.


This is interesting; Larijani is usually one of Khamenei's lap dogs. Fissures in the ruling elite?

One student activist who declined to be named told Reuters on Tuesday that four students were killed during the violence. Tehran University denied anyone had been killed.

Mousavi urged the nation to be calm. "Therefore those rioters who damaged public property and create tension in the society are not part of us," he said, adding: "People have chosen peaceful methods and they avoid violence."

French Foreign Minister Bernard Kouchner said on Wednesday that Mousavi's wide support among reformists was "evidence of the will to revolt against oppression."

"We do not want to intervene directly and we are not doing that. But indignation, the need to support democrats, the need to support reformists -- that, we affirm loud and clear."


Thank you France. Now if Obama could muster the same clarity ...
Posted by: Steve White || 06/17/2009 09:39 || Comments || Link || E-Mail|| [6531 views] Top|| File under: Govt of Iran
Sarkozy denounces Iran vote 'fraud'
French President Nicolas Sarkozy on Tuesday branded Iran's election result a fraud as the international outcry over the security forces' crackdown on the opposition in Tehran intensified.


Excellent. That's how you do it.

While some governments tried to avoid taking sides, Sarkozy said the unrest was a direct result of Ahmadinejad's failings in his first term.

"The extent of the fraud is proportional to the violent reaction," said the French leader. "It is a tragedy, but it is not negative to have a real opinion movement that tries to break its chains."

"If Ahmadinejad has really made progress since the last election and if he really represents two thirds of the electorate... why has this violence erupted?"
Posted by: Steve White || 06/17/2009 00:00 || Comments || Link || E-Mail|| [6474 views] Top|| File under: Govt of Iran
Mideast hanging on every text and tweet from Iran
From the LA Times, a story that focuses on the use of Twitter as a tool for the protesters.

Reporting from Cairo -- Footage of burning cars, masked boys and bloodied protestors in Iran is playing across the Middle East, captivating Arab countries where repressive regimes have for years been arresting political bloggers and cyberspace dissidents.

Egypt, Saudi Arabia and other Sunni nations have tense relations with President Mahmoud Ahmadinejad and the Shiite-led theocracy ruling Iran. But they don't want protests in Tehran to inspire similar democratic fervor in their countries -- especially the merging of Facebook and Twitter with a potent opposition leader like Iran's presidential challenger, Mir-Hossein Mousavi.

So far, that has yet to happen. Egyptian activists, for example, have over the last year called for rallies and strikes on the Internet's social networks, but they have no galvanizing personality and are not organized enough to pose a threat to a police state controlled by President Hosni Mubarak.
Continued on Page 49
Posted by: Steve White || 06/17/2009 00:00 || Comments || Link || E-Mail|| [6484 views] Top|| File under: Govt of Iran
Iran opposition keeps up pressure
Supporters of Iran's defeated presidential candidate Mir Hossein Mousavi have held another big rally in northern Tehran, witnesses say. Hours before, thousands of President Mahmoud Ahmadinejad's supporters staged their own protest in the city centre.

The opposition rally went ahead despite an official offer of a partial recount of the poll, which returned Mr Ahmadinejad to power.

Tough new restrictions have been imposed on foreign media reporting. The curbs came amid apparent surprise and concern among the authorities at the scale of popular defiance over Friday's official election results, correspondents say.

The powerful Guardian Council says it is ready to recount some votes from the poll, in a move backed by Supreme Leader Ayatollah Ali Khamenei. But opposition candidates have demanded a full re-run of the election.

A witness told the BBC that Tuesday's rally was even bigger than Monday's - though this cannot be independently confirmed - and the state Press TV also described it as large. Witnesses described demonstrators walking in near silence towards state TV headquarters - apparently anxious not to be depicted as hooligans by authorities.

The latest opposition rally comes despite a Mousavi spokesman urging supporters not to take part in another demonstration on Tuesday, amid fears of new violence.

The authorities have imposed tough new restrictions on foreign journalists operating in Tehran - the most sweeping restrictions our correspondent in Tehran, Jon Leyne, says he has ever faced. They must now obtain explicit permission before leaving the office to cover any story. Journalists have also been banned from attending or reporting on any "unauthorised" demonstration - and it is unclear which if any of the protests are formally authorised.

Some telephone, SMS and internet services have also been restricted, prompting some protesters to turn to the internet messaging service Twitter to communicate. The importance of such new means of communication was highlighted by a US official on Tuesday. The official said the state department contacted Twitter over the weekend to urge it to delay a planned upgrade that could have cut daytime service to Iranians.

Posted by: Steve White || 06/17/2009 00:00 || Comments || Link || E-Mail|| [6489 views] Top|| File under: Govt of Iran
Thousands rally again in streets of Iran's capital
Basic coverage of the most recent events here if you need to catch up.

TEHRAN, Iran (AP) - Thousands of pro-reform protesters marched Tuesday in a second straight day of large street demonstrations in the Iranian capital, defying the government after the clerical regime said it would recount some disputed ballots from the presidential election.

Supreme Leader Ayatollah Ali Khamenei called on Iranians to unite behind the cleric-led ruling system despite the rival demonstrations and street clashes, state television reported, and he said representatives of all four candidates should be present for any limited recount of disputed ballots. "In the elections, voters had different tendencies, but they equally believe in the ruling system and support the Islamic Republic," said Khamenei, who is Iran's ultimate authority.
The supporters of reformist candidate Mir Hossein Mousavi marched about the same time--but in a different location--as a state-organized rally that also drew thousands of people waving flags and pictures of Iran's supreme leader in an apparent attempt to reclaim the streets for the government.

Following a demonstration of hundreds of thousands of Mousavi supporters on Monday, the regime issued tough restrictions on journalists, barring foreign media from covering rallies in Tehran.

Witnesses and amateur video showed a large column of Mousavi supporters walking peacefully along a central avenue in north Tehran. A witness told The Associated Press that the pro-Mousavi rally stretched more than a mile (1.5 kilometers) along Vali Asr avenue, from Vanak Square to the headquarters of Iranian state television.

Security forces did not interfere, the witness said, and the protest lasted from about 5 p.m. to 8 p.m. Other witnesses told the AP that about 100 people were still protesting in front of state TV around 9:45 p.m. A correspondent for state-controlled Press TV correspondent said the crowd carried banners of Mousavi, wore green headbands and covered their mouths in an apparent defense against tear gas.

The clerical government appears to be trying to defuse popular anger and quash unrest by announcing the limited recount even as it cracks down on foreign media and shows its strength by calling supporters to the streets.

"This nation will protect and defend its revolution in any way," Gholam Ali Haddad Adel, a prominent lawmaker and supporter of President Mahmoud Ahmadinejad, told the pro-government crowd in Vali Asr Square. The people pumped their fists in the air and cheered in support, images on state-run television showed.

Iranian state media said the government organized the rally to demand punishment for those who protested violently after Monday's rally. Mousavi has said he won Friday's balloting and has demanded the government annul Ahmadinejad's victory and conduct a new election.

Khamenei said Monday the government would conduct an investigation into the election. The move seemed intended to calm protester anger but was followed by a rally of hundreds of thousands of people that presented one of the greatest challenges to Iran's government since it took power in the 1979 Islamic Revolution.

In Washington, President Barack Obama said the disputed election revealed a change in expectations among voters and perhaps their leaders, but he stopped short of saying the balloting was rigged.

"I do believe that something has happened in Iran," with Iranians more willing to question the government's "antagonistic postures" toward the world, Obama said. "There are people who want to see greater openness, greater debate, greater democracy."

Iran's state radio said seven people were killed in clashes from Monday's protest--the first official confirmation of deaths linked to the street battles following the disputed election.

Witnesses saw people firing from the roof of a building used by a state-backed militia after some Mousavi supporters set fire to the building and tried to storm it.

Mousavi supporters had called for demonstrations Tuesday but Mousavi said in a message in his Web site he would not be attending any rally and asked his supporters to "not fall in the trap of street riots" and "exercise self-restraint."
Posted by: Steve White || 06/17/2009 00:00 || Comments || Link || E-Mail|| [6473 views] Top|| File under: Govt of Iran
Status
To our loyal readers,

Fred continues to improve. He had a setback but is recovering from this. We don't know when he'll return to the Burg but it shouldn't be too long.

And now, a request, and an admonition. The mods have noted that the last couple of weeks have seen some loss of civility on the Burg. A couple of long-time readers have ended up on the poop-list, and certain others seem to be pushing the envelope.

There are clearly new stresses out there both around the world and at home. In times like these, civil, rational discourse is how we'll be heard. None of us want the Burg to be the center-right equivalent of Kos or MyDD.

So let's keep it civil, let's respect the simple rules for discourse, and let's keep an eye on the world. Thank you.
Posted by: Steve White || 06/17/2009 00:00 || Comments || Link || E-Mail|| [6469 views] Top|| File under:
Who's in the News
49
[untagged]
14
Govt of Iran
4
Govt of Pakistan
2
TTP
2
Hamas
1
al-Qaeda in Pakistan
1
al-Qaeda
1
al-Qaeda in Yemen
Bookmark
E-Mail Me
The Classics
The O Club
Rantburg Store
The Bloids
The Never-ending Story
Thugburg
Gulf War I
The Way We Were
Bio
Merry-Go-Blog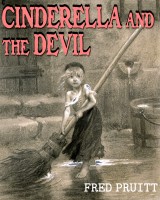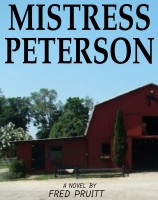 On Sale now!


A multi-volume chronology and reference guide set detailing three years of the Mexican Drug War between 2010 and 2012.

Rantburg.com and borderlandbeat.com correspondent and author Chris Covert presents his first non-fiction work detailing the drug and gang related violence in Mexico.

Chris gives us Mexican press dispatches of drug and gang war violence over three years, presented in a multi volume set intended to chronicle the death, violence and mayhem which has dominated Mexico for six years.
Click here for more information


Meet the Mods
In no particular order...


Steve White
Seafarious
Pappy
lotp
Scooter McGruder
john frum
tu3031
badanov
sherry
ryuge
GolfBravoUSMC
Bright Pebbles
trailing wife
Gloria
Fred
Besoeker
Glenmore
Frank G
3dc
Skidmark
Alaska Paul



Better than the average link...



Rantburg was assembled from recycled algorithms in the United States of America. No trees were destroyed in the production of this weblog. We did hurt some, though. Sorry.
3.239.4.127

Help keep the Burg running! Paypal: