Britain
Four arrests in anti-terror raids (UK)
Anti-terrorist police have arrested four men in London. Officers raided three addresses in Barnet and Finchley, in the north of the capital, early on Friday. The men were arrested under section 41 of the Terrorism Act 2000, and taken to a central London police station for questioning. Police are searching the addresses, raided as part of "ongoing enquiries". Two of the men were arrested in a vehicle in High Road, Barnet.


Thoroughly nice boys. Pillars of the local community. Always at the Mosque. I say brice them.
Posted by: Howard UK || 06/17/2005 04:16 || Comments || Link || E-Mail|| [6476 views] Top|| File under:
Caucasus/Russia/Central Asia
Secret underground communications bunker taken out in Chechnya
An underground bunker with a communications network was discovered in a house where militants had been hiding during a special operation in the Chechen village of Novye Atagi.

"Specialists are getting ready to blow up the foundation of the building to let troops enter the underground premises," a participant in the special operation told RIA Novosti.

According to him, the dwelling house in Novye Atagi was a real fortress. "A tank had to shoot three times to break the meter thick fence," he said.

The owner of the destroyed building gave the plan of the building and underground communications to the law enforcement bodies, however, the plan does not correspond to what we saw, he added.

The special operation in Novye Atagi (the Shalinsky district) began yesterday. Militants were blocked in the building on Thursday.

The Chechen Interior Ministry said: "The militants put up armed resistance. 140 servicemen of the Russian Interior Ministry and ten armored vehicles were sent to Novye Atagi."
Posted by: Dan Darling || 06/17/2005 11:33 || Comments || Link || E-Mail|| [6476 views] Top|| File under:
Europe
Belgians bust arms dealer stash
Belgian police on Friday said they have seized a huge arsenal of weapons, including rocket launchers, hidden in a garage and are investigating whether arms were sold to terrorists or organised crime rings.

The owner of the garage, a Belgian man with military background, is on the run. No one has been arrested in connection with the cache, found on Wednesday in a town near Brussels.

"He's a big dealer," the head of the Belgian judicial police, Glenn Audenaert, told reporters.

"To my knowledge, this is the biggest arsenal we have ever seized."

Police found a ton of ammunition, a ton of spare parts and dozens of machine guns, rifles and pistols, as well as eight detonators.

Much of the weaponry was illegally smuggled into Belgium from the United States and eastern Europe in the form of spare parts and assembled by the dealer, police said.

Audenaert said there was a clear danger such arms dealers could have links with extremist groups, although police have not found any evidence so far in this case.

But some of the weapons in the stash were the same type found at the time of the arrest of Tunisian-born former professional soccer player Nizar ben Abdelaziz Trabelsi, who was convicted in 2003 for plotting to blow up a military base in Belgium on behalf of al-Qaeda.
Posted by: Dan Darling || 06/17/2005 10:59 || Comments || Link || E-Mail|| [6489 views] Top|| File under:
The German Chair: a tale of torture at the hands of an America-hating diplomat
by Bret Stephens, Wall Street Journal EFL'd -- you really should read it all.
TGA, if you know this guy from the consulate, you need to take him aside for a good talking-to.
. . .What occasioned this discovery was meeting a relatively senior German diplomat posted to the New York consulate. My wife--also German--knows his wife socially; our children use the same playground. They had invited us to their home for Sunday brunch.

I should say here that I speak almost no German, and it quickly became apparent that the diplomat's wife spoke almost no English. So it was perhaps natural that, soon after we arrived, she and my wife took to one corner of the spacious apartment while the diplomat ushered me into his study. Less natural was the conversation that followed. I made the normal chitchat of first encounters: praise for the unobstructed (and million-dollar) views of the Hudson River; a query about what he did at the consulate.

But the diplomat had no patience for my small talk. Apropos of nothing, he said he had recently made a study of U.S. tax laws and concluded that practices here were inferior to those in Germany. Given recent rates of German economic growth, I found this comment odd.


Indefensible, even


But I offered no rejoinder. I was, after all, a guest in his home.


Actually, I must give Mr. Stephens credit for the self-discipline to hold his tongue through what followed. I would not have been so restrained.


The diplomat, however, was just getting started. Bad as U.S. economic policy was, it was as nothing next to our human-rights record. Had I read the recent Amnesty International report on Guantanamo? "You mean the one that compared it to the Soviet gulag?" Yes, that one. My host disagreed with it: The gulag was better than Gitmo, since at least the Stalinist system offered its victims a trial of sorts.


"So you mean Gitmo is more like what you folks were doing in the early to mid 1940s--without the gas chambers, I mean."


Nor was that all. Civil rights in the U.S., he said, were on a par with those of North Korea and rather behind what they had been in Europe in the Middle Ages. When I offered that, as a journalist, I had encountered no restrictions on press freedom, he cut me off. "That's because The Wall Street Journal takes its orders from the government."
"So you've discovered Democratic Underground, I see."
"Nein! Daily Kos!"
By then we had sat down at the formal dining table, with our backs to Ground Zero a half-mile away and our eyes on the boats on the river below us. My wife and I made abortive attempts at ordinary conversation. We were met with non sequiturs: "The only people who appreciate American foreign policy are poodles."
"But, Herr Diplomat, I thought you said a moment ago we were bloodthirsty cowboys, not poodles."
"You are bloodthirsty cowboy poodles!"
After further bizarre pronouncements, including a lecture on the illegality of the Holocaust under Nazi law,

[a new low point in world moonbattery]

my wife said that she felt unwell.
I'm the same nationality as this moonbat? Eeeewww!.
We gathered our things and left.
"Sweetheart, I'm so glad we didn't move to Germany after we got married."
"Honey, why do you think I emigrated? It was to get away from people like him!"

For days now, I've been asking myself why I didn't answer the diplomat in the way he deserved. Partly it had to do with my wish not to spoil the friendship between our wives.


I suspect your wife may be rethinking that relationship.


Partly, too, his assault was so discombobulating I didn't trust myself to respond coherently.


On the other hand, he was pretty incoherent himself, so no biggie.


But the main reason is that, as his guest, I was restrained by an innate sense of propriety, a sense the diplomat did not share.
"It's called 'common courtesy,' Herr Diplomat. Perhaps you have heard of it?"
And herein lies the essence of the torturer's art.

To inflict harm on a defenseless person--whoever he may be, whatever he has done--goes against the human grain. It is one thing to strike out at somebody who has just hit you. It's another thing entirely to abuse someone who, whether as prisoner or as guest, is in your power.

Long ago the Greeks understood that nothing is so barbarous as inhospitality. And according to popular exegesis, God did not destroy Sodom and Gomorrah because of its citizens' sexual crimes but because of their crimes against hospitality--the rape of strangers.

Torturers, however, are those rare people who can inflict injury on the defenseless, work which is made easier for them because they know most people are unable to respond in kind. Thus it was with the German diplomat. Seated at his table, I submitted to his rules. But rather than oblige my submission with courtesy, he took the opportunity to inflict his insults--insults to which I, as a guest, was bound not to resist. . . .

I am tempted to violate journalistic standards here by revealing the diplomat's name. Of course I won't: That's not the sort of man I am. The trouble is, that's one big reason why he is the man he is. German readers especially may recall the words of Brecht: The womb is fertile still, which bore this fruit.
Love that last paragraph.

The e-mail contacts for the German consulate in NYC may be found here. The consul general is Uwe-Karsten Heye, who is probably not the guy in the story. (He looks too old to have school-age kids.) If you choose to write, be polite in your critique--Herr Diplomoonbat might learn from the example.
Posted by: Mike || 06/17/2005 08:00 || Comments || Link || E-Mail|| [6511 views] Top|| File under:
Home Front: WoT
Arrested Deaborn men may be terrorist supporters
A local father and son have been convicted on fraud charges, but documents obtained by Local 4 suggest that the two may have been encouraging terrorist activity.

Ahmad and Musa Jebril , of Dearborn, were convicted of 42 counts, including fraud and conspiracy.

Their attorneys have asked for a lenient sentence, but prosecutors said the men do not deserve a break.

A 10-page document suggested that the men were encouraging anti-American training for a holy war, the station reported.

On Nov. 13, 1995, four Americans, including Jim Allen, of Michigan, were killed when a car bomb exploded in Riyadh, Saudi Arabia.

A short time after the bombing, CNN received a fax that praised the attack. Federal agents said the fax was sent from the Jebrils' Dearborn home, Local 4 reported.

Authorities said they also seized a family photo album from the home showing Ahmad Jebril as a teenager, dressed as a mujahid, or fighter of a Muslim holy war. According to a memo, agents also found in the home a framed emblem of Hamas, a known terrorist organization, the station reported.

Federal agents said Ahmad Jebril, with his father's permission, would teach radical Islamic classes in the living room of the home. Ahmad Jebril is also accused of operating an anti-American Web site urging a holy war, the station reported.

Attorney Richard Lustig, who represents Ahmad Jebril, believes his client is being targeted.

"I'm taken aback by the personal conduct that's going in this case against my client and his father, and especially the letter," said Lustig.

The Jebrils have not been prosecuted for any terror-related charges and were not believed to have played a role in the Saudi bombing.
Posted by: Dan Darling || 06/17/2005 11:45 || Comments || Link || E-Mail|| [6470 views] Top|| File under:
Military-parts dealer in court
LOS ANGELES — A Pakistani military-parts dealer who was arrested outside a Rosarito Beach restaurant this week and deported to the United States at the request of U.S. officials made his first appearance in federal court yesterday. Arif Ali Durrani, 55, appeared before U.S. Magistrate Judge Margaret Nagle and was ordered to be held without bail until his trial, in part because his ties to Mexico and Pakistan make him a flight risk, Nagle said. He'll be arraigned Monday.

Durrani, convicted of illegally exporting HAWK missile parts to Iran nearly 20 years ago, faces charges of illegally exporting components for U.S. fighter jet engines to foreign buyers in 1994.

He was part of the Iran-Contra arms deal.

David Wales, resident agent in charge of the Ventura office of U.S. Immigration and Customs Enforcement, said government officials here have been "on the lookout" for Durrani and seeking his return for six years on the jet-engine charges. Although Durrani was known to be living in Mexico, he couldn't be extradited because he's not a U.S. citizen, Wales noted. "It was basically just a waiting game until the Mexican authorities picked him up," Wales said.

Mexican officials, who said Durrani was in their country illegally, arrested Durrani in Rosarito Beach on Sunday, and on Wednesday they put him on a flight from Mexico City en route to Pakistan via Los Angeles. He was arrested by federal agents when the flight arrived at Los Angeles International Airport.

Oops, I always get those "direct" and "non-stop" flights mixed up as well. I'm sure it was an innocent mistake by the Mexican officals.

The indictment, which dates from 1999, alleges Durrani's now-defunct company, Lonestar Aerospace in Ventura, illegally exported 150 compressor blades for the General Electric J85 military aircraft engine to foreign customers in 1994. The J85 engine powered the F-5E "Tiger II" fighter jet and the U.S. T-38 "Talon" trainer aircraft. The compressor blades for this engine are classified as "defense articles" by the United States, making their export subject to strict controls.

Like I said yesterday, up to his old tricks

In 1987, Durrani was found guilty of illegally exporting guidance systems for the HAWK anti-aircraft missile from the United States to Iran. Durrani served more than five years in prison and was released in September 1992.
Posted by: Steve || 06/17/2005 11:31 || Comments || Link || E-Mail|| [6473 views] Top|| File under:
Calif. Father, Son Charged in Terror Ties
A father and son were indicted Thursday by a federal grand jury on charges they lied to authorities investigating links to Pakistani terrorist training camps connected to al-Qaida. Hamid Hayat, 22, was accused of lying to the FBI earlier this month when he said he did not attend a terrorism camp in Pakistan in 2003 and 2004, prosecutors said.
His father, Umer Hayat, 47, was charged with lying to investigators when he denied that his son had attended such camps. The FBI said the elder Hayat later admitted to flying his son to Pakistan and paying for the camp, which was run by the friend of a relative.
The indictment said the younger Hayat falsely told authorities he was not involved with a terrorist organization, he never attended a terrorist camp and he had never received any weapons training at such a camp. In an affidavit, the FBI said Hamid Hayat attended a terror camp for about six months before returning to the U.S. intending to wage attacks. They said they found no immediate threat or terrorist activity.
Defense lawyer Wazhma Mojaddidi said Thursday that Hamid Hayat "has most definitely never attended a terrorist training camp." The Hayats, both U.S. citizens living in the farming town of Lodi, have pleaded not guilty and are being held without bail. They are scheduled to appear in court Tuesday.
The FBI spent several years investigating possible links to terrorism in Lodi, about 30 miles south of Sacramento. Members of the 2,000-member Pakistani community there have said they have been harassed by authorities, and on Thursday two groups said they would file complaints.

In other developments, a 68-year-old Pennsylvania man who told undercover federal agents he had "no loyalty for America" was indicted Thursday on a single count of attempting to support al-Qaida by allegedly trying to build a bomb and sell it to the terrorist group or its affiliates. If convicted, Ronald Allen Grecula, of Bangor, Pa., could face up to 15 years in prison and a $250,000 fine.

In Arkansas, a graduate student who allegedly told a professor that he was leaving to fight in a Palestinian holy war was in federal custody Thursday. Federal agents arrested Arwah J. Jaber on a criminal complaint accusing him of knowingly attempting to provide support to a foreign terrorist organization.
Posted by: Steve || 06/17/2005 08:53 || Comments || Link || E-Mail|| [6486 views] Top|| File under:
Hazmat Crews Visit Israeli Embassy
Hazmat crews are investigating a case of white powder at the Israeli Embassy in Northwest Washington. D.C. Fire and EMS spokesman Alan Etter says an employee in the building on International Avenue opened what appeared to be a greeting card and was exposed to white powder. There are no reports of injuries, and only one person was exposed to anything potentially harmful. Traffic in the area will likely be tied up during the investigation.


More talcum powder, is my guess...
Posted by: Fred || 06/17/2005 00:00 || Comments || Link || E-Mail|| [6500 views] Top|| File under:
Muhammad, Malvo Indicted in Maryland
Snipers John
Allen Muhammad and Lee Boyd Malvo were indicted Thursday on six counts of murder in Montgomery County. Each is charged with murdering six people in the county between Oct. 2 and Oct. 22 2002, including four who were shot and killed within a three-hour span Oct. 3. Prosecutors say if convicted, Muhammad could be sentenced to death, while Malvo, who was 17 at the time of the shootings, faces six consecutive life sentences. Ten people died and three were wounded during the shootings that terrorized metropolitan Washington and involved police from Washington, D.C., Maryland and Virginia on a regionwide manhunt.
Posted by: Fred || 06/17/2005 00:00 || Comments || Link || E-Mail|| [6479 views] Top|| File under:
Southeast Asia
JI, Abu Sayyaf gearing up for suicide attacks
A radical organisation of Christian converts to Islam with close links to the Abu Sayyaf terrorist group has emerged in the Philippines, raising fears of a new cycle of terrorist attacks, possibly suicide bombings.

The most senior Philippine security official sounded the alert as the Government set up a taskforce to investigate intelligence that Jemaah Islamiah and Abu Sayyaf are recruiting suicide bombers in the country's south.

The new intelligence suggests the two terrorist groups are also recruiting disaffected members of another group, the Moro Islamic Liberation Front, which is involved in peace negotiations with the national government.

"Abu Sayyaf has succeeded in networking itself with Jemaah Islamiah and even al-Qaeda," said Norberto Gonzales, national security adviser to President Gloria Arroyo. "Rajah Sulaiman group is an organisation of Christian converts that has established links to Abu Sayyaf [and] its operation is under the control of Abu Sayyaf."

Suicide bombings had been used by Jemaah Islamiah but were rare for Filipino terrorist groups, he said. "In the case of the converts, we are looking at this seriously. Martyrdom is very strong in the Catholic faith," he said, speaking of potential suicide bomber recruits. Abu Sayyaf appeared focused on the cleansing of infidels, and there "will be new attempts at conversion".

The Rajas Sulaiman Group claimed responsibility for bombing the SuperFerry 14 in Manila Harbour on February 26 last year, killing more than 100 people. The group member Redondo Cain Delloso is in jail awaiting trial for the bombing.

Mr Gonzales told the Herald the role of Filipino terrorists had historically been to provide training venues, not to export terrorists. But recent intelligence on marine terrorism from those in custody suggests this may be changing. It claims Jemaah Islamiah and Abu Sayyaf members are being trained in scuba diving in preparation for attacks on ships.

Mr Gonzales said fewer than 10 people were understood to be involved in the plot. "So far, all the operations we have uncovered were done by very small cells.

"In the past we always thought bombings were connected to some of the things we did domestically, but we are now looking at an international extension, at a new global phenomenon."
Posted by: Dan Darling || 06/17/2005 11:13 || Comments || Link || E-Mail|| [6480 views] Top|| File under:
Afghanistan/South Asia
Tales from the Bangladesh Police Log
Arman identifies 7 people from video footage" Top terror" Arman now in RAB custody has identified seven people who were suspected of being involved in the August 21 grenade attack on Awami League grand rally from a video footage, informed sources told the New Nation last night.

"Ouch, OK, it was him, him and I think him. Now put "THAT" away!"


Sources said that police has now got important lead to the August 21 grenade attack but would not confirm the source of the information.
Meanwhile, RAB members yesterday are learnt to have recovered a live grenade in the early hours of yesterday from village Borodeshi in Savar, in the outskirts of the city, apparently acting on the confessional statement of Arman.

What, he didn't want to take you to it in person? Smart boy


The RAB also nabbed one Amzad Hossain alias Anju, an accomplice of listed criminal Nazrul Islam, who is also accused in a number of criminal cases, including the murder of a police officer.
According to intelligence sources, the recovered grenade was very similar to the grenades hurled at the Awami League rally on August 21 and British envoy to Bangladesh Anwar Choudhury last year.
Sources said Arman reportedly confessed to the interrogators that he had close links with 10 to 12 former and present ministers, state ministers and members of Parliament. Ten mobile SIMs were also recovered from Arman. Intelligence wing of RAB divided into four groups were verifying phone numbers from the SIM card memory banks.


Cross checking names with phone numbers. Making a list and checking it twice, gonna find out who's naughty and nice, RAB is coming to town



Mob lynch top outlaw
CHUADANGA, June 16: Mob lynched an identified regional leader of outlawed Biplobi Communist Party at Boalia village of sadar upazila on Thursday, reports UNB. Informed sources said Akkas Ali, 32, went to the village at 6-30am for collecting tolls. The villagers caught hold of him and beat black and blue leaving him dead.
Police said Akkas was wanted in 10 criminal cases, including six murders.

Nurses, doctors—all hostages-Faridpur Hospital—now a den of extortionists! FARIDPUR June 15:—Faridpur General Hospital situated in the heart of the town is in the grips of anti-social elements. The doctors, nurses, patients and their attendants have become hostages in the hands of these elements most of whom are allegedly drug-addicts.
The notorious elements equipped with knives and daggers kept hidden in the pockets of their pants and shirts extort money from the patients and their attendants posing threat. This situation of extortion and cheating that has long been prevailing in the hospital has worsened recently.

Normally you only see this kind of extortion from the hospital billing department


On the night of June 11, a gang of drug addicts entered the hospital with lethal weapons and spend the whole night in and around the paying ward to the extreme horror of the on duty nurses and doctors. It is learnt by some nurses and attendants of patients that the miscreants forcibly took away money from some attendants of patients coming from far-flung areas of the district.
A sense of extreme insecurity has been prevailing among the inmates of the hospital. The concerned authority should security in the hospital campus.

20 injured as cops intervene in dispute over land in Sylhet
Sylhet :At least 20 people including two women were injured due to indiscriminate baton charge by the Kotwali police. A police constable injured himself by the bullet of his gun as he opened fire on the people at Khadimpara in the Sylhet city on Thursday afternoon. A sub-inspector was closed immediately and a divisional investigation committee was formed in this connection, said sources in the police.
The injured constable and two women were admitted to Sylhet Osmani Medical College Hospital in the evening.
Locals said there was a longstanding dispute over a piece of land between residents of Bahar Colony and the principal of Zinnunine Madrassah for a long time.

Ah, a madrassah land grab

The rival groups came to face each other on Thursday afternoon at around 5:00pm to take possession of the land.

"This land ain't big enough fur both of us!"

A team of the Kotwali police led by sub-inspector Derick, reached the spot and charged batons indiscriminately on the people of Bahar Colony to disperse them.

Taking the side of the holy man I see..

Constable Barney Fife Amal hit himself in the leg by his own gun, when he was trying to open fire on the mob.

"Shit, that's gonna leave a mark!"

At that time, the angry police personnel charged batons on the residents of Bahar Colony, which left at least 20 injured.

"Barney shot himself! Let's get em!"

Later, another team of the Kotwali police reached the spot and brought the situation under control.
Posted by: Steve || 06/17/2005 16:13 || Comments || Link || E-Mail|| [6473 views] Top|| File under:
Minister: Al Qaeda Regrouping
KABUL, Afghanistan — Al Qaeda has ferried about half a dozen Arab agents into Afghanistan in the past three weeks, two of whom detonated themselves in homicide bombings in the south targeting a packed mosque and a convoy of U.S. troops, Afghanistan's defense minister said Friday.

Had to import Arab boomers, did they?

Rahim Wardak told The Associated Press he received intelligence that Usama bin Laden's terror group is regrouping and intends to bring Iraq-style bloodshed to Afghanistan. He also warned that the country could be in for several months of intense violence ahead of key legislative elections. "We have gotten reports here and there that they have entered — at least half a dozen of them," Wardak said. "The last report is that they came in just close to the time of the mosque attack."
The June 1 mosque blast killed 20 mourners at the funeral of a moderate cleric assassinated days earlier. That same day, a shoulder-launched, surface-to-air missile was fired at an American aircraft but missed.
On Monday, a homicide bomber drove up to a U.S. military vehicle in Kandahar and detonated himself, wounding four American soldiers.
"It looks like there has been a regrouping of Al Qaeda and they may have changed their tactics not only to concentrate on Iraq but also on Afghanistan," Wardak said over tea at his wood-paneled office next to the heavily guarded presidential compound. Authorities recovered the head of the mosque attacker and said he appeared to be of Middle Eastern descent. Wardak said initial indications are that the second homicide attacker also was an Arab.

More than likely. Afghans have more sense.
Posted by: Steve || 06/17/2005 14:16 || Comments || Link || E-Mail|| [6468 views] Top|| File under:
Iraq-Jordan
U.S. Freezes Iraqi Suspect's Assets
WASHINGTON — The Bush administration moved Friday to freeze the finances of Muhammad Yunis al-Ahmad, who is on a list of the most-wanted supporters of insurgent groups in Iraq. The Treasury Department's action means any bank accounts or financial assets belonging to him that are found in this country will be blocked. The government also is asking the United Nation's member countries to freeze al-Ahmad's assets. It's the latest effort by the administration to try to make it harder for insurgent groups in Iraq to get financial support. The department said al-Ahmad is currently a "financial facilitator" and "operational leader" of the New Regional Command of the New Baath Party. With the ouster of former Iraqi leader, Saddam Hussein, the old Baath Party was dissolved and another formed under new leadership.
"The Iraqi government has charged al-Ahmad with providing funding, leadership and support to several insurgent groups conducting attacks against the Iraqi people, the interim Iraqi government, Iraqi National Guard, the Iraqi police and coalition forces," the department said in a release.
Al-Ahmad is on a list, released earlier this year by the U.S. Central Command, of the most-wanted supporters of insurgent groups in Iraq. A $1 million reward has been offered for information leading to his capture. The department said al-Ahmad was a "high-ranking" member of the Saddam's old Baath Party in Iraq and officials believe he has fled to Syria. Al-Ahmad is a key figure in the reconstituted Baath party, the government alleged. It said al-Ahmad is a deputy to Izzat Ibrahim al-Douri, the leader of the New Baath Party. Al-Douri, a member of Saddam's inner circle who is already on the government's terror-financing blocking list, is also leader of the New Regional Command.

We haven't heard from Izzat Ibrahim al-Douri in a long time. Wasn't he really sick with cancer, or something?



This article starring:
IZZAT IBRAHIM AL DURI
Iraqi Insurgency
MUHAMAD YUNIS AL AHMED
Iraqi Insurgency
Posted by: Steve || 06/17/2005 14:11 || Comments || Link || E-Mail|| [6494 views] Top|| File under:
Terror Networks & Islam
Jazeera TV says to air video from Zawahri
DUBAI (Reuters) - Arabic Channel Al Jazeera said it would air Friday a new video tape from al Qaeda's deputy leader Ayman al-Zawahri, in which he criticized U.S. plans for Middle East reform.

We haven't heard from him in a while.

It said that in the video Zawahri also attacked the pro-Western governments of Pakistan, Saudi Arabia and Egypt.
The television briefly aired footage of the Egyptian right-hand man of al Qaeda leader Osama bin Laden wearing a white turban with a rifle by his side, but no audio could be heard. Al Jazeera said it would later air Friday fuller excerpts of the videotape.
Zawahri and bin Laden, believed to be hiding in the border region between Afghanistan and Pakistan, have eluded capture since the Sept. 11, 2001 attacks on U.S. cities carried out by al Qaeda.
Posted by: Steve || 06/17/2005 13:40 || Comments || Link || E-Mail|| [6491 views] Top|| File under:
Africa: Subsaharan
US, British Spies Hunt Al-Qaeda-Linked Somali Extremists in Kenya
NAIROBI, 17 June 2005 — US and British agents are now in Kenya tracking members of two Al-Qaeda-linked extremist groups thought to have infiltrated the country from Somalia to set up terrorism cells, a senior Kenyan official said yesterday. Kenyan government spokesman Alfred Mutua said the spies had come to the east African nation to follow up intelligence suggesting that operatives from Al-Ittihad Al-Islamiya and Al-Takfir Wal-Hijra had crossed the border recently.
"We have agents here from the American government, from the British government and other governments who are here working," he told reporters at a news conference in Nairobi.
"They come, they go, they follow their leads." "We have been investigating a lot of these so-called cells, so-called organizations and so-called groupings," Mutua said. "A lot of them are just suspicions and hearsay and this is one of the cases we are looking into to find out if there is any authenticity (to it)," he said.
An official with the British embassy in Nairobi declined to comment specifically on Mutua's remarks but confirmed that Britain and Kenya were now actively cooperating on counter-terrorism. "I can confirm that we are in contact with Kenyan authorities and we cooperate where possible," the official said.
The two groups in question are both suspected of having strong ties to Osama bin Laden's Al-Qaeda network, which has claimed responsibility for two deadly suicide attacks in Kenya. In August 1998, two car bombs went off almost simultaneously outside the embassies of the United States in Nairobi and Dar-es-Salaam in neighboring Tanzania, killing 224 people and injured around 5,000. Then, in November 2002, a vehicle packed with explosives drove into the lobby of an Israeli-owned hotel near the port city of Mombasa and detonated, killing 15 people and the three presumed suicide bombers. Both attacks, and an attempt to shoot down an Israeli airliner leaving Mombasa on the same day as the hotel bombing, were claimed by Al-Qaeda, prompting foreign governments to issue terrorism alerts for Kenya and east Africa.

Washington says that the estimated 2,000-strong Al-Ittihad Al-Islamiya, which wants to impose Islamic law throughout lawless Somalia, are linked to Al-Qaeda and have a presence in Kenya and Ethiopia. Al-Takfir Wal-Hijra is now believed to have cells in Mogadishu from where it is looking to expand, according to intelligence officials who believe lawless Somalia is a potential breeding ground and base for terrorists.


"You will never find a more wretched hive of scum and villainy. We must be cautious. "


In 2003, a UN panel said the country's arms free-for-all makes it a convenient springboard for groups such as Al-Qaeda to launch attacks in the region.
Posted by: Steve || 06/17/2005 13:32 || Comments || Link || E-Mail|| [6472 views] Top|| File under:
Africa: North
Armed clashes in Egypt's Sinai peninsula
AL-ARISH, Egypt - Egyptian forces swept the Sinai peninsula Friday for men suspected of deadly October 2004 resort bombings, sparking clashes that left a policeman and a gunman dead, security sources said. Acting on a tip, 1,000 police launched an operation in the centre of the Red Sea peninsula and were met with armed resistance from the suspects and the Bedouin tribes protecting them, the sources said.
One of suspects targeted by the raid, Salem Kheidr al-Shnub, was killed as well as one Egyptian policeman, Fathi Mohammed Abdel Hamid, the sources said. Three other policemen were wounded.
According to official figures, 34 people, including several Israeli tourists, were killed and more than 10 wounded on October 7 in triple bomb attacks on the Hilton Hotel Taba and two other neighbouring resorts. The Egyptian interior ministry had said that several of the suspects were killed or arrested in previous raids.
Security services detained hundreds of people in the Sinai region following the bombings, sparking a string of protests from detainees' relatives and criticism from rights groups.
Posted by: Steve || 06/17/2005 13:30 || Comments || Link || E-Mail|| [6471 views] Top|| File under:
Iraq-Jordan
Iraq's al Qaeda denies arrests linked to group
Iraq's al Qaeda wing denied on Friday that several people arrested in Spain and Iraq this week were its members, according to an Internet statement. U.S. forces said on Thursday they had detained a senior associate of Jordanian militant Abu Musab al-Zarqawi, al Qaeda's leader in Iraq, while Spain announced on Wednesday the arrest of 11 suspected Zarqawi followers. "We've become used to the lies of the crusaders and their followers. Every now and then they hold a Muslim and say they have captured an aide to Sheikh Zarqawi," the statement said. "Spain claimed it has arrested a group of Zarqawi aides. Each Muslim, now is suspected of belonging to al Qaeda," said the statement signed by the group's spokesman Abu Maysarah al-Iraqi. "In Mosul, the enemies of God claimed to have arrested a senior official and aide to Zarqawi...We tell you that your brothers are well...and continuing their jihad," it added.


OK, we got the right guy then.

The statement could not be immediately authenticated. U.S. forces said they had captured Mohammed Khalif Shaiker, also known as Abu Talha or the emir of Mosul, on Tuesday in Iraq's third largest city. Zarqawi's group has claimed responsibility for some of the deadliest bombings in Iraq. In December last year, U.S. forces in Mosul announced the capture of one of Shaiker's deputies, Abdul Aziz Sadun Ahmed Hamduni, also known as Abu Ahmed, and the next day seized another deputy.

This article starring:
ABDUL AZIZ SADUN AHMED HAMDUNI
al-Qaeda in Iraq
ABU AHMED
al-Qaeda in Iraq
ABU MAISARAH AL IRAQI
al-Qaeda in Iraq
ABU MUSAB AL ZARQAWI
al-Qaeda in Iraq
ABU TALHA
al-Qaeda in Iraq
MOHAMED KHALIF SHAIKER
al-Qaeda in Iraq
Posted by: Steve || 06/17/2005 13:27 || Comments || Link || E-Mail|| [6472 views] Top|| File under:
More on Operation Spear
U.S. and Iraqi forces launched a new offensive on Friday near the Syrian border in western Iraq, killing at least 30 suspected insurgents, the U.S. Marines said.

The purpose of Operation Spear is to destroy a safe haven for insurgents and foreign fighters near the Iraq-Syrian border in Karabila, in the huge, volatile Anbar province, according to the military. About 1,000 troops -- including U.S. Marines and sailors and Iraqi soldiers -- are involved.

Insurgents fired on U.S. and Iraqi forces with small arms, machine guns, rockets, mortars and rocket-propelled grenades, the military said. Coalition forces fired tank rounds, machine gun fire and 81 mm mortar rounds.

War planes dropped 2,000-pound Joint Direct Attack Munitions on insurgent targets and set up an explosive line charge intended to clear routes of roadside bombs and vehicle-borne makeshift bombs.

Two U.S. Marines were wounded when their amphibious assault vehicle struck a mine in the southern part of the city, U.S. military sources said. A medical evacuation chopper carried away three injured civilians, but the wounds are not believed to be critical.

Marines encountered several car bombs rigged to explode as they approached Karabila Friday morning, said Col. Stephen Davis, commander of Regimental Combat Team-2, 2nd Marine Division. The Marines destroyed each bomb in controlled explosions, Col. Davis said.

Karabila, just a few miles from Qaim east of the Syrian border, is the same town in which Marines fought with insurgents about a week ago, on June 11, killing about 40 insurgents, the military said.

The U.S. military suspects there are about 100 foreign fighters in this city of 60,000, Davis said. Many of the civilians have fled the city, including women and children who were seen crossing the Euphrates River early Friday, he said.

U.S. and Iraqi forces have launched several offensives in the area in recent weeks aimed at stopping the flow of foreign fighters into Iraq.

Earlier this month, an Islamist Web site posted the names of 390 foreign fighters it said have been killed in Iraq.

The site said that the greatest number of foreign fighters came from Saudi Arabia, followed by Syria and Kuwait.

CNN is unable to verify the information, but other Islamist Web sites have posted similar figures.

Air Force Brig. Gen. Donald Alston said Thursday that coalition troops are learning lessons from two recent deadly attacks involving infiltration of Iraqi security forces.

Suicide bombers made their way onto two Iraqi bases, killing 23 soldiers at a dining facility at an Iraqi army post in Khalis on Wednesday and three Wolf Brigade police commandos in Baghdad on Saturday.

In the Saturday killings, Alston said the attacker was "a murderer who ... had found a way to get credentials ... and then he used those credentials to get the access that he did and to perform that deed."

Regarding the bombing at the Iraqi base on Wednesday, Alston said the bomber was "an impostor wearing Iraqi Army clothes, going into a restaurant, sitting down at a table waiting for more officers to come in so that he could ... cause as much death and destruction as he could."

Alston said the attack "speaks to a need to improve force protection procedures around these facilities."

A car bomb exploded outside a Shiite mosque Friday afternoon near Baghdad's Sadr City neighborhood in the eastern part of the city, authorities said. There were no immediate reports of casualties, but the blast ignited two fuel containers and caused significant damage.
Posted by: Dan Darling || 06/17/2005 11:15 || Comments || Link || E-Mail|| [6486 views] Top|| File under:
Africa: Horn
Sudan renews open support of al-Qaeda
U.S. intelligence and security agencies are investigating reports that Sudan's government has renewed its covert support for al Qaeda and other Islamic terrorists, The Washington Times has learned. The information was obtained in the past several weeks and includes details on an agreement the Islamist government in Khartoum reached with al Qaeda-linked terrorists and other Muslim extremists, say U.S. government officials familiar with the reports. The officials say the reported covert support of terrorism includes training in the use of chemical and biological weapons acquired from Iraq and comes as retaliation for foreign intervention in Sudan's Darfur region.

The disclosure comes as the CIA has set up a liaison program with Sudan's intelligence service that included a recent U.S. visit by the head of Sudanese intelligence. Sudan's government claims to be cooperating with the United States in the war on terrorism. And one U.S. official told The Times: "Al Qaeda no longer has an established operational presence in Sudan."

A State Department official said the reports of al Qaeda aid are being investigated. But the official said the reports have not been confirmed and that so far they do not appear credible. "We don't have any indication of any sort of government of Sudan links to al Qaeda at this point," the official said. However, the official noted that Sudan is a large country and that "elements of the government" could be involved in backing terrorists. A Sudanese Embassy spokesman could not be reached for comment.

The U.S. officials said the reports disclosed that Sudan concluded an agreement with al Qaeda-linked terrorists in July 2004, under which Khartoum lifted restrictions on foreign Islamists who were in Sudan working with al Qaeda leader Osama bin Laden in 1994. The reports being investigated include information stating that bin Laden and his deputy, Ayman al-Zawahri, visited one of the camps in southern Sudan in the past two to three years, the officials said. The camp was a base for bin Laden before he moved from Sudan to Afghanistan in 1996.

U.S. officials say nearly 500 foreigners are in Sudan for training as Islamic terrorists. The trainees include Palestinians and nationals from Iraq, Iran, Indonesia and Pakistan. At least four al Qaeda training camps are operating in Sudan. A fifth training camp in Khartoum is limited to Sudanese Islamists. Two of the five are in Khartoum, one is in southern Sudan, and officials said the locations of the other two are still under investigation. The reports also indicate that the training includes the use of explosives and machine guns, as well as training in the use of weapons of mass destruction reportedly obtained from Iraq, the officials said.

Officials say the Sudanese government agreed last year to release funds held in banks that were deposited by al Qaeda in the 1990s, and to allow al Qaeda members to travel from outlying regions in Sudan into Khartoum. The Sudanese also agreed to give al Qaeda trainees free passage, and to arrange for the Sudanese army to provide supplies and equipment for the training.

The FBI is one of the U.S. agencies investigating the new information on foreign terrorist training in Sudan. An FBI spokesman declined comment on the probe. The CIA also has been briefed on the information. Asked about new reports of terrorism training, an agency spokesman declined comment. The activities of the foreign terrorists are being carried out under the direction of an Islamist cleric known as Sheik Mohammed Abdel-Kareem, the officials said, and are retaliation for what the government sees as Israeli and other foreign meddling in Darfur, where government-backed militias have been killing civilians in tribal violence.


Interesting that it's Kareem and not Turabi whose auspices al-Qaeda is allegedly operating under. One of the major reasons why al-Qaeda fell out of favor in Khartoum (at least openly) post-2001 was because of bin Laden's backing of Turabi. If they've found a new holy man to start running with who's in good with Bashir he probably wouldn't have any qualms about supporting them.


Sudan's Interior Minister Abdel Rahim Mohammed Hussein told London's Al-Sharq Al-Awsat newspaper earlier this month that "aid is reaching the [Darfur] rebels from Israel via Eritrea."

"They are also receiving aid from a number of church organizations in Europe," he said.

The new information on Sudanese terror training also backs reports from nongovernmental organizations working in Sudan, said Eric Reeves, a Sudan specialist at Smith College in Northampton, Mass. "NGOs operating in Darfur have told me they have seen camps for Middle Eastern nationals, although they are unsure what the connection is to al Qaeda," Mr. Reeves said in an interview. "But they're there."

Mr. Reeves said the Sudanese government is "extremely adept at covering its tracks." If Khartoum is backing Middle Eastern terrorists, it is probably because the government wants to warn the United States and other Western supporters of aid efforts in Darfur that Sudan is willing to turn the region into "another Iraq," Mr. Reeves said.

This article starring:
AIMAN AL ZAWAHRI
al-Qaeda
Eric Reeves, a Sudan specialist at Smith College in Northampton, Mass.
Interior Minister Abdel Rahim Mohammed Hussein
SHEIK MOHAMED ABDEL KARI
al-Qaeda
Posted by: Dan Darling || 06/17/2005 11:04 || Comments || Link || E-Mail|| [6482 views] Top|| File under:
Iraq-Jordan
U.S. Army Marines in Iraq
June 17, 2005: In a major change from past practice, the U.S. Army is now taking care of "brown water" (riverine) operations. During the Vietnam war, the riverine operations were run by the navy and coast guard (although the army supplied the infantry and heavy other support ashore.) In Iraq, the army bought small boats (for example, 26 foot fiberglass models, with twin, 115 HP outboard engines), and put its troops on the water. The army does have boats for river operations, but these are used by army engineers to quickly build bridges across rivers, or to move small number of infantry across rivers to clear enemy forces from the other side. But in Iraq, the rivers and marshes are major highways for Iraqis, plus the source of fish and other materials. The waterways are used by terrorists and anti-government forces as well. The bad guys have boats, and move people and weapons on the water. The many islands in the rivers and swamps also provide good hiding places for weapons. But now that U.S. Army troops are patrolling the river, the enemy has to be more cautious, and less effective. American troops also use helicopters, and vehicles along the shore, to move troops around. And then there are the UAVs, which terrorists have come to hate. The UAVs often pick up signs of recently buried weapons, ammo or explosives. Troops in boats soon arrive with shovels, and another terrorist attack plan is torpedoed.

The U.S. Navy still does some riverine operations, but only with their SEAL commandoes. The SEALs have their own boats for this work. But, otherwise, the navy has gotten out of the riverine business.
Posted by: Steve || 06/17/2005 10:57 || Comments || Link || E-Mail|| [6482 views] Top|| File under:
Phalanx Zaps Mortar Shells in Iraq
June 17, 2005: Two modified Phalanx anti missile system have been sent to Iraq, to destroy rockets and mortar shells fired into the Green Zone (the large area in Baghdad turned into an American base). The Phalanx is a 20mm cannon designed to defend American warships, by destroying anti-ship missiles. Phalanx does this by using a radar that immediately starts firing at any incoming missile it detects. The modified versions sent to Iraq, called the C-RAM (Counter-Rocket Artillery Mortar) system has had it's software modified to detect smaller objects (like 82mm mortar shells).
The original Phalanx, it was found, could take out incoming 155mm artillery shells. This capability is what led to C-RAM. The other modifications include linking Phalanx to the Lightweight Counter Mortar Radar and Q-36 Target Acquisition Radar. When these radars detect incoming fire, C-RAM points toward the incoming objects and prepares to fire. C-RAM also uses high explosive 20mm shells, that detonate near the target, spraying it with fragments. By the time these fragments reach the ground, they are generally too small to injure anyone. The Vulcan used 20mm depleted uranium shells, to slice through incoming missiles.
The C-RAM, like the Vulcan, fires shells at the rate of 75 per second. Another advantage of C-RAM, is that it makes a distinctive noise when firing, warning people in the Green Zone that a mortar or rocket attack is underway, giving people an opportunity to duck inside if they are out and about. Without C-RAM to stop the incoming shells, they usually land without hitting people. The Green Zone is a big place, but something usually gets damaged during each attack, and sometimes the shells are duds, meaning they remain dangerous until found and removed. It took about a year, from the time an army general demanded that some kind of anti-mortar weapon be found, until the first C-RAMs arrived in Iraq.
Posted by: Steve || 06/17/2005 10:51 || Comments || Link || E-Mail|| [6473 views] Top|| File under:
Afghanistan/South Asia
Al-Qaeda supply lines shifting north
The search for Osama bin Laden has shifted hundreds of miles north, but Pakistani and U.S. officials tell ABC News it remains centered in an area around the Pakistan-Afghanistan border where the al Qaeda leader and his deputies seem to be able to move freely.

Some of the new clues in the search come from a small Pakistani market town in the tribal region of Chitral.

The town is believed by officials to be part of the al Qaeda supply network and shopkeepers told ABC News consultant Alexis Debat this week of foreigners buying large quantities of food.

Debat says shopkeepers told him that "a group of Arabs came down from the mountains in a jeep and loaded bags of rice and flour and drove back up the mountain back to Afghanistan."

Along a rugged road and then by foot, ABC News followed the trail described by the shopkeepers to an area just short of the border where Afghanistan is visible over the mountains.

Just last month, Pakistani Army officials say they discovered an al Qaeda compound in the nearby Bajaur region, which captured fighters said was regularly used as a safe house for bin Laden's number two man Ayman al-Zawahri.

The prisoners reportedly told Army interrogators that a heavily guarded, masked man regularly visited in February and March.

"Tracking the supply lines, tracking the communication lines is something everyone is trying to do," says former CIA Afghanistan and Pakistan station chief Gary Schroen.

"It's very, very difficult there," says Schroen. "I think that the Pakistani Army movements are probably telegraphed long in advance."

Pakistani officials believe Zawahri and bin Laden move between a string of safe houses in the winter months and then retreat to mountain caves in the summer months when Pakistani forces operate.

The Pakistani Army now says it came very close to Zawahri last year when it raided another house, in South Waziristan, which they say turned out to be a hidden al Qaeda command center.

Buried underground was a huge cache of weapons, radios, and sophisticated electronic equipment, including video editing machines.

Video of the secret hideaway obtained from the Pakistani Army was broadcast for the first time today on ABC News' "World News Tonight with Peter Jennings."

"It's a command and control facility because it does have radio communications," says ABC News consultant and former White House counter-terrorism chief Dick Clark, who viewed the tape obtained by ABC News.

"Exactly how many bunkers are there?" asks Clark. "And if this was a year ago it obviously hasn't led us to Zawahri or bin Laden."

Last month Pakistan's President Pervez Musharraf claimed significant progress in the fight against al Qaeda there. "We have broken their back," Musharraf said in an interview with the Financial Times.

"They cease to exist as a cohesive, homogenous body under good command and control, vertical and horizontal," he said.

However, ABC News has discovered other recent signs of unabated al Qaeda activity in the region.

A new set of propaganda tapes obtained by ABC News this week shows fighters in a night attack on what is described as a military convoy. The fighters praise bin Laden.

The tapes also show a truck being rigged as an improvised rocket launcher. According to the narration on the propaganda tape, which is in the local Pashto language, the weapon was intended to hit a U.S. target in Afghanistan.

And there is also a harsh warning for anyone helping in the hunt for bin Laden.

The tape shows an Afghani man it says was about to die for spying for the Americans. The man is identified on the tape as Masail Shah. No date is specified with the claim.

In a forced confession, the man says he was recruited by Americans in the Afghanistan city of Khost and offered up to $80,000 for each al Qaeda commander he spotted across the border in Pakistan.

The tape shows a satellite phone the man says the Americans provided him.

The CIA had no comment on the tape but its officers have been attempting to establish a network of informants in the area.

"It does illustrate how dangerous it is for the guys that we hire," says the former CIA station chief Schroen. "Why it is difficult to find people who are willing to risk themselves to go into these areas and look for the al Qaeda. His execution apparently was proof that there's a high price to pay if you're caught."

At the end of the tape, there is a picture of the slain man, as seen in a local newspaper under a headline saying the American informant had been slaughtered.
Posted by: Dan Darling || 06/17/2005 10:51 || Comments || Link || E-Mail|| [6480 views] Top|| File under:
Iraq-Jordan
Raven 42, Heroes All
In March 2005, a unit of the Kentucky National Guard was ambushed in Iraq. That combat resulted in the deaths of 27 terrorists, and no U.S. deaths. The reports have made their way up the chain of command, and there was an awards ceremony yesterday. Oh, yeah, a girl won the Silver Star.
Sgt. Leigh Ann Hester of the 617th Military Police Company, a National Guard unit out of Richmond, Ky., received the Silver Star, along with two other members of her unit, Staff Sgt. Timothy Nein and Spc. Jason Mike, for their actions during an enemy ambush on their convoy. Other members of the unit also received awards.

Hester's squad was shadowing a supply convoy March 20 when anti-Iraqi fighters ambushed the convoy. The squad moved to the side of the road, flanking the insurgents and cutting off their escape route. Hester led her team through the "kill zone" and into a flanking position, where she assaulted a trench line with grenades and M203 grenade-launcher rounds. She and Nein, her squad leader, then cleared two trenches, at which time she killed three insurgents with her rifle.

When the fight was over, 27 insurgents were dead, six were wounded, and one was captured.

Hester, 23, who was born in Bowling Green, Ky., and later moved to Nashville, Tenn., said she was surprised when she heard she was being considered for the Silver Star. "I'm honored to even be considered, much less awarded, the medal," she said.

Being the first woman soldier since World War II to receive the medal is significant to Hester. But, she said, she doesn't dwell on the fact. "It really doesn't have anything to do with being a female," she said. "It's about the duties I performed that day as a soldier."

Hester, who has been in the National Guard since April 2001, said she didn't have time to be scared when the fight started, and she didn't realize the impact of what had happened until much later. "Your training kicks in and the soldier kicks in," she said. "It's your life or theirs. ... You've got a job to do -- protecting yourself and your fellow comrades."

Nein, who is on his second deployment to Iraq, praised Hester and his other soldiers for their actions that day. "It's due to their dedication and their ability to stay there and back me up that we were able to do what we did that day," he said.

Hester and her fellow soldiers were awarded their medals at Camp Liberty, Iraq, by Army Lt. Gen. John R. Vines, Multinational Corps Iraq commanding general. In his speech, Vines commended the soldiers for their bravery and their contribution to the international war on terror. "My heroes don't play in the (National Basketball Association) and don't play in the U.S. Open (golf tournament) at Pinehurst," Vines said. "They're standing in front of me today. These are American heroes."

Three soldiers of the 617th were wounded in the ambush. Hester said she and the other squad members are thinking about them, and she is very thankful to have made it through unscathed. The firefight, along with the entire deployment, has had a lasting effect on her, Hester said. "I think about it every day, and probably will for the rest of my life," she said. Blackfive has the After Action Reporthttp://www.blackfive.net/main/2005/03/after_action_re.html. John Donovan has the medals awarded.
Posted by: Chuck Simmins || 06/17/2005 09:35 || Comments || Link || E-Mail|| [6482 views] Top|| File under:
Israel-Palestine
Israel to Build Sea Barrier Off Gaza Coast
The Israeli navy plans to build a sea barrier off the coast of northern Gaza to keep out potential attackers once Israel pulls out of the coastal strip this summer, military officials said.


euroweenie/ISM/muslim/dhimmi outrage in 5.....4.....3....



The navy concluded the barrier, stretching 950 yards into the sea, is necessary because of the expected loss of surveillance systems in the planned pullout, military officials told an Israeli reporter in Gaza, requesting that their names not be used because the project is still being discussed.

Designed to keep potential attackers from swimming to the Israeli coast, the barrier's first hundred yards will consist of cement pilings buried into the sandy bottom, the Jerusalem Post newspaper reported Friday. The paper said the structure will extend another 800 yards in the form of 1.8-yard-deep fence floating beneath the surface.
they should figure out how to electrify it. now that would be cool!


A Palestinian official reacted angrily to the report.


seething? was there any seething involved? I dunno, maybe I'm spoiled, but it's just not any good anymore without some first class pali seeting.



"I hope the Israeli mentality of barriers will end," said negotiator Saeb Erekat. "Now they have land barriers and tomorrow sea barriers and the day after sky barriers and what else? Will they put a barrier around each Palestinian individual or house?"


"Plus," he added, "it makes it so much more difficult to kill joos. We're going to have to ask for more aid."



Gaza, home to 1.3 million Palestinians, is surrounded by an Israeli fence built to keep back attackers and which prevents Gazans from being able to come and go. Israel is also building a barrier between itself and the West Bank.
SPAN CLASS=HILITE>they left out the word effective..."an effective Israeli fence."

"This is the wrong policy. This is political blindness," said Erekat. "The answer to all these woes of security and so on in is a meaningful peace process, is building the bridges with the Palestinians, is ending the occupation."


seems the article left out the part where he also talked about disarming and dismantling terrorist groups



The military officials said construction of the new sea barrier will begin soon and that it will be a major project costing millions of dollars, though they did not say how much. The barrier is not expected to be complete in time for Israel's planned withdrawal from Gaza, set to begin in mid-August.

Israel closed two border crossings with Gaza on Friday after receiving intelligence information warning of Palestinian militants on their way to carry out attacks, the military said, adding that Israel notified the Palestinian Authority but they did not act to apprehend them.


hmmm. paleos are curiously silent on this topic



In another development Friday, Israel said its dispute with the U.S. over its military technology sales to China will be worked out soon, a day after U.S. Secretary of State Condoleezza Rice, due in Israel this weekend, acknowledged a sharp disagreement with Israel over the issue.

"We are attentive to American concerns. The issue will be solved over the next few weeks and we will work out all the points of dispute," said Raanan Gissin, an adviser to Israeli Prime Minister Ariel Sharon.

Rice told a news conference on Thursday that Israel "has a responsibility to be sensitive" to U.S. concerns, adding that American officials have had "difficult" discussions on the China sales with the Israelis.

"I think they understand now the seriousness of the matter," Rice said.

She said Washington is increasingly concerned about military modernization in China. The U.S. fears this could upset the security balance in Asia and make it more difficult for the United States to help defend Taiwan from a mainland attack.

China must not be allowed to undertake a "major military escalation" before there are assurances that it will be a "positive force" on the international scene, Rice said.

According to Israeli officials and recent media reports, the United States has imposed a series of sanctions on the Israeli arms industry in recent months because of it sales to China.

Washington has halted cooperation on several projects, frozen delivery of sensitive equipment, and is even refusing to answer telephone calls from Israeli defense officials, the Israeli daily Haaretz reported this past weekend.

The dispute stems from the Israeli sale of unmanned drone aircraft technology to China. State-owned Israel Aircraft Industries sold Harpy drones to China in the early 1990s. Harpy parts were shipped to Israel last year for what American defense officials said was an upgrade.

Israel has denied the American contention, saying the Harpy units were undergoing routine maintenance. Israeli military officials have said work on the Harpy deal has been frozen.
Posted by: PlanetDan || 06/17/2005 08:42 || Comments || Link || E-Mail|| [6473 views] Top|| File under:
Afghanistan/South Asia
Disgraced Scientist and Islamic Hero AQ Khan
Pakistan's disgraced nuclear scientist, AQ Khan, who admitted illegally transferring technology overseas, is in a stable condition after a heart scare.

And we all know what "stable" means.

A presidential spokesman said Dr Khan, 69, had suffered chest pains on Tuesday but denied he had had a heart attack. Dr Khan undertook a check for blocked arteries and was given the all-clear. Dr Khan is seen by many Pakistanis as a hero for founding the nation's nuclear industry but has been under virtual house arrest since February 2004. Maj Gen Shaukat Sultan, military spokesman and media secretary for President Pervez Musharraf, said Dr Khan was now "absolutely fine and stable". "He did not have any heart attack," Gen Sultan said.

Yet. This is what you call "laying the groundwork"

He said Dr Khan had been declared fit and well after an angiogram at a military hospital in Rawalpindi on Friday.

"Has the remote controlled device been inplanted?" "Yes, General."

Information Minister Sheikh Rashid Ahmed said Dr Khan was still at the Armed Forces Institute of Cardiology along with his family members. Dr Khan has been confined to his home since his public confession early last year that he illegally transferred nuclear technology to countries including North Korea, Libya and Iran. He was given a pardon by President Musharraf because of his services to the nation's nuclear industry. The government has always denied any involvement in the leaking of the technology. This year it confirmed Dr Khan had supplied nuclear centrifuges - which can be used to enrich uranium for nuclear weapons - to Iran. Dr Khan has not been allowed to receive visitors and international investigators probing global nuclear proliferation have not been allowed to question him.

"Sorry, you can't see him. He's much too ill. Maybe next year."

President Musharraf has said the discovery of the Khan network was the most embarrassing episode in his political career. Former CIA director George Tenet described AQ Khan as being at least as dangerous as Osama Bin Laden.
Posted by: Steve || 06/17/2005 08:45 || Comments || Link || E-Mail|| [6486 views] Top|| File under:
Iraq-Jordan
Another Big Operation in the Wild West
BAGHDAD, Iraq - The U.S. military launched a major combat operation Friday, sending 1,000 Marines and Iraqi soldiers to hunt for insurgents and foreign fighters in a volatile western province straddling Syria.

Operation Spear started in the pre-dawn hours in Anbar province to hunt for insurgents and foreign fighters, the military said. The area, which straddles the Syrian border, is where U.S. forces said it killed about 40 militants in airstrikes in Karabilah on June 11.



The rest of the article is a re-hash of old news.
Posted by: Bobby || 06/17/2005 07:16 || Comments || Link || E-Mail|| [6471 views] Top|| File under:
Afghanistan/South Asia
Detailed account of how the Kashmir Jihad started
A separatist leader based in Pakistani-administered Kashmir has alleged that Kashmiri militants were initially trained by Pakistan's intelligence agency - the ISI - in the late 1980s. Jammu and Kashmir Liberation Front (JKLF) chief Amanullah Khan says the move had the blessings of Pakistan's then military ruler General Zia ul-Haq. His allegations are made in a new edition of his book Continuous Struggle, which was first published in 1992. The new edition of the book is yet to be published but the BBC News website was able to secure extracts of the book. It contains the most hard-hitting account of Pakistan's alleged involvement in the Kashmir insurgency from a Pakistan-based Kashmiri leader so far.

Mr Khan says the ISI first made contact with the JKLF in early 1987, through the organisation's senior leader Farooq Haider. He says Mr Haider made a deal with the ISI whereby the JKLF was to bring young Kashmiris willing to fight Indian rule to Pakistan-administered Kashmir. They would then be given military training and arms by the ISI, he says. The objective was to start an insurgency in Indian-administered Kashmir.

According to Mr Khan, the JKLF was told by the then chief of the ISI, General Akhtar Abdur Rehman, that the ISI would not interfere with the JKLF's ideology. "I was told by Brigadier Farooq of the ISI that the agency would lend us unconditional support as directed by General Zia ul-Haq," he says. "He also said the ISI would not intervene in JKLF's organisational matters." Mr Khan says it was also agreed that no JKLF leader "engaged at the political and diplomatic front" would accept money in cash from the ISI. It was a verbal agreement, he says. The first batch of eight young fighters from Indian-administered Kashmir were said to have reached Pakistan-administered side in February 1988. They were given military training and weapons by the ISI and sent back with instructions not to start anything until they were given a green signal from Pakistan, Mr Khan writes.

Mr Khan then says that three separatist leaders, Mohammed Afzal, Ghulam Hasan Lone and Ghulam Nabi Bhatt were called to the Pakistan side in June 1988. "After lengthy deliberations, we asked them to start the insurgency on 13 July, 1988. But for some reason, the insurgency could not begin before 31 July when the Amar Singh Club and the central post and telegraph office in Srinagar were bombed." Mr Khan gives "credit for the first action" to six militants - Humayun Azad, Javed Jehangir, Shabbir Ahmed Guru, Arshad Kol, Ghulam Qadir and Mohammed Rafiq. "After that, there was an endless stream of militants coming into Azad [Pakistan-administered] Kashmir." Mr Khan says the JKLF parted ways with the ISI in early 1990 when the ISI demanded that one of its officers be allowed to attend the JKLF meetings "as an observer".


It was after this that ISI support shifted to Hezbul Mujahideen, and the movement went from being a nationalist insurgency to a pan-Islamic Jihad.
Posted by: Omoluger Ebbatle8086 || 06/17/2005 00:29 || Comments || Link || E-Mail|| [6485 views] Top|| File under:
Riots in Karachi after three ST workers killed
Violence spread to various parts of the city on Thursday following the killing of three Sunni Tehrik (ST) activists late Wednesday night. In the violence on Thursday three men, a woman and a girl were injured in firing and three public transport vehicles were set on fire in the city, the police said. Two ST activists, Faizul Hasan, 35, and Ashraf Sammon, 32, were shot dead on M A Jinnah Road. Danish Hameed, who was shot in Ramaswamy, died in a hospital late Wednesday night.

Later, violence erupted in Ramaswamy, Ranchhore Lines, Kharadar, Garden, Bohrapir, Chuna Bhatti, New Karachi, Lines Area, Al-Falah, Shah Faisal Colony, Landhi and Lyari where miscreants fired in the air and forced shopkeepers to pull their shutters down. A passenger coach was set on fire in Arambagh. Clashes were reported between ST and MQM workers in New Karachi, where two minibuses were set on fire. In Lines Area, Shah Faisal Colony, Al-Falah, and Landhi, miscreants pelted vehicles with stones. Police patrolling was intensified in the troubled areas. Tension was prevailing in the areas.

This article starring:
ASHRAF SAMON
Sunni Tehrik
DANISH HAMID
Sunni Tehrik
FAIZUL HASAN
Sunni Tehrik
Sunni Tehrik
Posted by: Fred || 06/17/2005 00:00 || Comments || Link || E-Mail|| [6482 views] Top|| File under:
Iraq-Jordan
GI Charged With Murdering Two Officers
A U.S. Army staff sergeant was charged with murdering his two commanders last week at a base outside Baghdad, the military said Thursday in what is believed to be the first case of an American soldier in Iraq accused of killing his superiors. The military initially concluded that the June 7 deaths of Capt. Phillip T. Esposito, of Suffern, N.Y., and 1st Lt. Louis E. Allen, of Milford, Pa., were caused by a mortar round. But on Wednesday, the military charged Staff Sgt. Alberto B. Martinez of Troy, N.Y., with two counts of premeditated murder, according to a statement issued in Baghdad.

Martinez, 37, is a supply specialist with the Headquarters Company of the 42nd Infantry Division, New York Army National Guard. Esposito, 30 and the father of a 1-year-old girl, was company commander and Allen, 34 and a father of four, was a company operations officer. The "fragging" incident occurred near Tikrit — Saddam Hussein's hometown 80 miles north of Baghdad — at Forward Operating Base Danger (search) in what used to be one of the ousted Iraqi leader's palace on the banks of the Tigris River.

The military initially concluded the commanders were killed by "indirect fire" on the base — a mortar round that struck a window on the side of the building where Esposito and Allen were. A criminal investigation was launched after it was determined that the "blast pattern" at the scene was inconsistent with a mortar attack. Martinez is believed to have allegedly used some kind of explosive device, possibly a grenade, in the attack, military officials said on condition of anonymity because the matter was still under investigation. He was charged with two counts of premeditated murder, said a statement by the Multinational Task Force in Iraq. He currently is at a military detention facility in Kuwait. His alleged motive was unclear. He has been assigned a military attorney and has the option of hiring a civilian lawyer, authorities said. "Staff Sgt. Martinez has been and will continue to be afforded the extensive rights under the Uniformed Code of Military Justice," military spokesman Col. Billy J. Buckner said.

A senior NCO? What on earth ...
Posted by: Fred || 06/17/2005 00:00 || Comments || Link || E-Mail|| [6476 views] Top|| File under:
Al-Zarqawi Blamed for Spike in Iraq Deaths
A U.S. general on Thursday blamed Iraq's recent spike in bloodshed on a terrorist leader condoning the killing of fellow Muslims, while a suicide car bomber rammed into a truck in Baghdad, killing at least eight police officers and wounding 25 others. The U.S. military also reported that five Marines and a sailor were killed Wednesday near the volatile western city of Ramadi. Jordanian-born terrorist leader Abu-Musab al-Zarqawi's hope to provoke sectarian war suffered a setback Thursday when the Shiite-led parliament and leaders of the disaffected Sunni Arab minority, which is thought to provide the backbone of the insurgency, agreed on a process for drafting Iraq's constitution.

U.S. Air Force Brig. Gen. Don Alston took aim at al-Zarqawi, saying the leader of al-Qaida in Iraq is most responsible for the nearly 1,100 violent deaths since the Shiite-led government took office seven weeks ago. "With Zarqawi's push recently, we certainly see the fantastic rise in the number of civilians killed, given that he has proclaimed that taking out civilians is an acceptable thing," said Alston, spokesman for the U.S.-led international military force in Iraq. Last month, an audiotape said to be from al-Zarqawi denounced the country's majority Shiites as collaborators with the Americans and said it was justified for Muslims to kill such people even if they are Muslims.

Alston's focus on al-Zarqawi, whose small group is blamed for many of the bloodiest attacks and hostage takings in Iraq, apparently was aimed at reinforcing growing dissatisfaction among Iraqis over insurgents targeting civilians. He said that anger has brought an increase in calls to tip lines. "We are getting reports that cells in his network are concerned about the consequences of this behavior and a consequence of what it has done to the Iraqi people," Alston said. "The Iraqi people are increasingly exposing the insurgency. This is not a popular insurgency." He said tips to Iraqi authorities resulted in Tuesday's arrest of Mohammed Khalaf, also known as Abu Talha, who was al-Qaida's leader in Mosul, 225 miles northwest of Baghdad. "This is a major defeat for the al-Qaida terrorist organization in Iraq. Al-Zarqawi's leader in Mosul is out of business," Alston said.
Posted by: Fred || 06/17/2005 00:00 || Comments || Link || E-Mail|| [6474 views] Top|| File under:
Hooded Islamic heroes don't want no damned conferences
Dozens of hooded insurgents surrounded a downtown mosque in Ramadi, 70 miles west of Baghdad, to prevent a meeting of local politicians and tribal leaders on the country's new charter and reconciliation efforts. "We told them to leave Iraq's issues for us, we are the only ones who can liberate Iraq by fighting infidels and not by holding conferences. And instead of spending money for this conference, they have to give it to us to buy weapons to help our fighting against the Americans," a masked man told Iraqi reporters outside the empty mosque.
Posted by: Fred || 06/17/2005 00:00 || Comments || Link || E-Mail|| [6525 views] Top|| File under:
Afghanistan/South Asia
Kashmir Korpse Kount
JAMMU, India - Three policemen died on Thursday after being ambushed by militants in revolt-hit Indian Kashmir and 11 people were wounded when a grenade tossed at a minister's car exploded among pedestrians, police said.

The rebels ambushed a police patrol at Budhal in the border district of Rajouri, 156 kilometers (97 miles) northwest of Kashmir's winter capital Jammu, said police spokesman J.P Singh. "We have recovered three dead bodies from the ambush site in Budhal and are looking for the four other constables who were part of the police team," said Singh. "They are missing as of now...probably taking cover in the jungle after the militant firing," added Singh. "We have rushed troops to the area."

At least 11 pedestrians, including three paramilitary soldiers, were injured when a grenade hurled by militants missed its target and exploded on the road in Avantipore, 36 kilometers south of Srinagar. "The rebels had hurled the grenade at Kashmir Junior Home Abdul Rehman Veeri's car but it fell short of the target. The minister was not even travelling in the car at the time of the attack," said a police spokesman. "Three security personnel from the paramilitary Central Reserve Police Force and eight civilians were wounded by the grenade explosion," he added.
Posted by: Steve White || 06/17/2005 00:00 || Comments || Link || E-Mail|| [6482 views] Top|| File under:
Who's in the News
106
[untagged]
Bookmark
E-Mail Me
The Classics
The O Club
Rantburg Store
The Bloids
The Never-ending Story
Thugburg
Gulf War I
The Way We Were
Bio
Merry-Go-Blog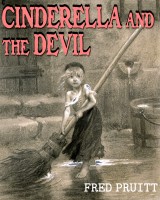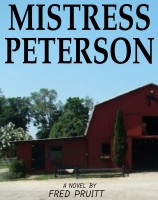 On Sale now!


A multi-volume chronology and reference guide set detailing three years of the Mexican Drug War between 2010 and 2012.

Rantburg.com and borderlandbeat.com correspondent and author Chris Covert presents his first non-fiction work detailing the drug and gang related violence in Mexico.

Chris gives us Mexican press dispatches of drug and gang war violence over three years, presented in a multi volume set intended to chronicle the death, violence and mayhem which has dominated Mexico for six years.
Click here for more information


Meet the Mods
In no particular order...


Steve White
Seafarious
Pappy
lotp
Scooter McGruder
john frum
tu3031
badanov
sherry
ryuge
GolfBravoUSMC
Bright Pebbles
trailing wife
Gloria
Fred
Besoeker
Glenmore
Frank G
3dc
Skidmark
Alaska Paul



Better than the average link...



Rantburg was assembled from recycled algorithms in the United States of America. No trees were destroyed in the production of this weblog. We did hurt some, though. Sorry.
3.235.228.219

Help keep the Burg running! Paypal: