Arabia
Iranians protest at Consulate in Dubai
DUBAI - A crowd gathered in front of the Iranian Consulate in Dubai, on Sunday, protesting the results of the Iranian presidential election which took place on Saturday. More than 150 Iranians assembled Iranian consulate at 9am to peacefully protest the results of what they claim to be a rigged presidential election. Protesters were holding signs in Farsi saying 'where is my vote' or 'two times two equals 24' to portray how they believe the votes were calculated in Iran, said Samad Yazdanie, 27, salesman.

Khamis Mattar al Mazina, Deputy Commander in Chief of Dubai Police, said nobody was arrested during the peaceful protest, which was watched over by riot police. He also said people here have a right to express their point view as long as the do not break any laws or endanger the safety of others.

Police had arrived at the scene and asked the people to leave peacefully. "They said we need to get permission to hold such gatherings," said Kamyar Mohammadi, 23, graphic designer.

"We want to respect Dubai's rulers, we need their support for us, but we also need to show our anger towards this act of national betrayal," said Yazdanie. "This is the first time we do anything like this in Dubai, and honestly, this is the least that we can do."

But it was not only the protesters that were holding cameras and taking pictures. Two men with video cameras standing on top of the walls of the 
Iranian Consulate were also filming 
the protesters.


It's more sophisticated: you film them and then pinch them quietly, instead of sending in the riot police (at home). The Basij and Revolutionary Guards are certainly doing that at home. Expect a lot of people in Iran, and perhaps some in Dubai, to disappear in the next few weeks.

"They are filming our faces to scare us. They want us to know that they now know who we are," said Mohammadi. He also said "for 30 years people didn't vote because we didn't trust the government, but this time we thought we can make a change through peaceful methods - now we feel betrayed. Now we feel used and pathetic."

Another protester, Saeed Kamali, 24, interior designer said "I am here to support my people, who are in a middle of a war in Teheran."
Posted by: Steve White || 06/16/2009 00:00 || Comments || Link || E-Mail|| [336069 views] Top|| File under:
India-Pakistan
Pakistan prepares offensive on Taliban stronghold
Pakistan's army launched airstrikes and ferried in tanks and artillery as it confirmed Tuesday that it was preparing a major offensive against insurgents in al-Qaida and the Taliban's safest haven along the Afghan border.

The highly anticipated military operation in South Waziristan is seen as a potential turning point in the yearslong and sometimes half-hearted fight against militancy in Pakistan. It could also help curb Taliban attacks on Western forces in neighboring Afghanistan.

But the offensive in the lawless tribal region will also be the toughest yet for Pakistan's military, testing both its fighting capability and the government's will to see it through, analysts said.

Pakistani army spokesman Maj. Gen. Athar Abbas said the military had received executive orders from the government to begin operations against Pakistani Taliban leader Baitullah Mehsud, whose base is in South Waziristan.

"The necessary measures and steps which are part of a preliminary phase of the operation, the preparatory phase of the operation, that has commenced," Abbas told a news conference.

But Information Minister Qamar Zaman Kaira stressed that the operation "has not been officially started."

They declined to give more details, citing operational secrecy.

Convoys of military trucks carrying tanks and artillery were seen Tuesday in the towns of Dera Ismail Khan and Tank, near South Waziristan. Intelligence officials said they were part of the buildup for the operation against Mehsud.

In recent days, the military has shelled and launched airstrikes in both South Waziristan and neighboring Bannu, although so far there has not been large-scale fighting with the militants.

On Tuesday, the army shelled suspected militant hideouts in three villages in South Waziristan in response to attacks on two military checkpoints, and helicopter gunships targeted Mehsud hide-outs in the region, intelligence officials told The Associated Press.

One official called the attacks "surgical strikes" ahead of the main operation.

The officials spoke on condition of anonymity because they were not authorized to disclose information to the media.

The military buildup comes as the army says it is entering the final stages of a major operation against the Taliban in the northwestern Swat Valley, which has triggered a wave of retaliatory attacks by militants across Pakistan that have been blamed on Mehsud.

More than 100 people have died since late May in suicide bombings on targets including police and security buildings, mosques and a hotel catering to foreigners. The attacks have fueled anti-Taliban sentiment in Pakistan that in turn has emboldened the politically weak government of President Asif Ali Zardari.

A military assault in South Waziristan would likely trigger an escalation in the attacks — something the government is bracing for.

"The risk of lives is there — we have to give sacrifices, we have to pay this price and the nation is ready to give this price to get rid of this menace," Kaira said.

The slow start to the offensive may indicate the government is talking it up before launching it to allow civilians time to flee. The Swat offensive displaced more than 2 million people.

Thousands of residents have already fled Waziristan, local officials and refugees say, and are most are staying with extended family. Aid agencies have warned that the humanitarian crisis in Pakistan's northwest could worsen if fighting spreads in the tribal belt.

The armed forces may also need more time to mobilize for a full-scale battle in Waziristan, a hard-scrabble, mountainous area where well-armed tribes hold sway and the government's influence is minimal.

Many Taliban and al-Qaida militants fled to the region after the U.S.-led invasion that ousted the Taliban regime in Afghanistan after the Sept. 11 attacks on the United States. It remains a base for cross-border attacks on Western and Afghan forces and a training center for militants operating in both Afghanistan and Pakistan. South Waziristan is also a possible hiding place of al-Qaida leader Osama bin Laden and his deputy Ayman al-Zawahri.

Militants have had years to dig in and store arms and ammunition in bolt-holes that include concrete bunkers and tunnel networks, said Asad Munir, a retired brigadier and former intelligence chief for the tribal region.

Battle-hardened fighters from Afghanistan, Swat and elsewhere will rally to join the fight, he predicted.

"This is going to be their final battlefield because the prominent leaders of al-Qaida, the Afghan Taliban, the local Taliban and our own terrorist jihadi organizations, they are all here," Munir said. "They will defend this place, which has acted as a sanctuary for them."

U.S. missiles fired from unmanned drones have repeatedly struck South Waziristan, most recently on Sunday, and militants would become far more vulnerable to airborne attacks if they are forced out of their strongholds by Pakistan's offensive. The military has launched repeated operations in the past, only to later back off as the government has pursued failed peace deals instead.

Abbas said Tuesday there were unconfirmed reports that al-Qaida-linked Uzbek militant leader Tahir Yuldash was injured in a Pakistani air force strike Sunday in South Waziristan. He gave no further details.

Yuldash leads the Islamic Movement of Uzbekistan and has survived numerous Pakistan military operations to trap him in the tribal regions.
Posted by: Anonymoose || 06/16/2009 13:15 || Comments || Link || E-Mail|| [336064 views] Top|| File under:
Pakistan likely to offer intelligence-sharing to India
YEKATERINBURG: Islamabad is expected to suggest an intelligence-sharing mechanism with its top investigators to New Delhi in the first meeting of both countries' leaders since the Indian government suspended dialogue following the 26/11 Mumbai attacks.


The idea is that India shares useful intelligence so that the Paks can find their weak spots and leaks, and fix them. Pakistan in turn gives India a bunch of nonsense.

President Asif Ali Zardari and Indian Prime Minister Dr Manmohan Singh are set to resume formal bilateral contact on the sidelines of the Shanghai Cooperation Organisation, Indian Foreign Secretary Shiv Shankar Menon told reporters. However, official sources said this was merely an opportunity to convey the Indian government's concerns to Pakistan at the highest level. They said the meeting was organised after the Pakistan high commissioner in India expressed President Zardari's wish to meet Dr Singh. They said the Indian PM would call upon the Pakistani leadership to take credible action against terrorism. Dialogue was being resumed in line with Dr Singh's vision of maintaining cordial relations with all of India's neighbours, they added.
Posted by: Steve White || 06/16/2009 00:00 || Comments || Link || E-Mail|| [336069 views] Top|| File under:
50 Taliban killed in Mohmand, Bajaur
RAWALPINDI: Security forces personnel on Monday claimed to have killed 50 Taliban in operations in Mohmand, Bajaur, Malakand and Bannu during the past 24 hours.

The Inter-Services Public Relations said five Taliban were killed in retaliation after they attacked a local lashkar in Dir. They said the lashkar also destroyed three houses and injured six Taliban. It said another member of the Taliban was killed when police fired at a car that refused to stop at a checkpost. "The car exploded, as it was primed for a suicide attack," it added.

In Mohmand Agency, 29 Taliban were killed and 25 wounded when security forces targeted their hideouts with jet planes, and helicopter gunships. In Bajaur, eight Taliban, including a commander, were killed, a security official in Khar told AFP.

In the Jani Khel area of Bannu district, Taliban fired rockets at a police station and an airport early on Monday. "Seven Taliban were killed in the retaliatory attack," said Zahinuddin, a local police official.
Posted by: Steve White || 06/16/2009 00:00 || Comments || Link || E-Mail|| [336064 views] Top|| File under:
Pakistani police arrests seven militants in Islamabad
Police here Monday night arrested at least seven militants from a posh area, police sources said. The militants were arrested from F-7 sector of Islamabad in a raid conducted by police on a tip-off, local news channel Samaa quoted the sources as saying.

It said the militants have been shifted to an unknown location and the authorities were expecting breakthrough leads during interrogation.
Posted by: Seafarious || 06/16/2009 00:00 || Comments || Link || E-Mail|| [336065 views] Top|| File under:
Southeast Asia
Bomb kills two police, teacher shot in Thai south
A bomb killed two policemen and a Buddhist teacher was shot dead Tuesday in the latest surge of violence in Thailand's rebellious Muslim south.

The bomb hidden in a motorcycle wounded two other officers outside a police station in Pattani, one of three southernmost provinces near the Malaysian border where roughly 3,500 people have died in five years of unrest. Police said the device hidden under the seat was triggered by a cellphone when officers went to look at the motorcycle left in front of the building. In neighboring Yala province, a female teacher was killed in a drive-by shooting as she travelled to work, police said.

The latest incidents occurred as Thailand's army chief, General Anupong Paochinda, was due to chair a meeting in Bangkok of army commanders from the three restive provinces of Yala, Narathiwat and Pattani. Thirty-one people have been killed and more than 50 injured in the region over the past 11 days, with police, soldiers, teachers, laborers and Buddhist monks among the victims.

The region's Buddhist minority has borne the brunt of the attacks since a June 8 shooting at a Narathiwat mosque, where unknown gunmen killed 10 Muslims at prayer and wounded 12 more. No arrests have been made following the incident, which angry Muslim residents blamed on security forces. The military has denied involvement and says jihadi terrorists separatist militants seeking to cause sectarian rifts are the likely masterminds.

Prime Minister Abhisit Vejjajiva has vowed not to use military force to tackle the unrest and promised development aid to raise living standards in one of Thailand's poorest regions. The government planned to invest heavily in tourism, fisheries and rubber and palm oil industries, Abhisit said on Sunday.
Posted by: ryuge || 06/16/2009 02:35 || Comments || Link || E-Mail|| [336065 views] Top|| File under:
Philippines says seizes rebel bases; kills 100
MANILA, June 15 (Reuters) - Fighting across oil and gas-rich marshlands in the southern Philippines has escalated with members of the country's largest Muslim rebel group reinforcing rogue guerrillas, an army field commander said on Monday.

Troops have been fighting rogue Muslim guerrillas since last August and if reports of regular members of the Moro Islamic Liberation Front (MILF) joining the fighting are confirmed, it would mark a dangerous expansion to the war. Soldiers have captured at least eight Muslim rebel bases in south, seizing a cache of weapons and explosives and killing nearly 100 guerrillas in 10 days of fighting, Colonel Medardo Geslani, an army brigade commander, told reporters.

Violence across the marshlands and nearby hills on the southern island of Mindanao has spread in recent weeks and displaced more than 50,000 families, pushing back prospects of peace talks stalled since August 2008.

Geslani said troops had recovered dozens of assault rifles, crude bombs and undetermined rounds of ammunition in five of eight guerrilla bases across Maguindanao province. No material was recovered in the other three, he said, adding Muslim rebels from other areas in Maguindanao province have joined the fighting between troops and a rogue faction of the MILF.

Geslani said 93 guerrillas were killed and dozens wounded since June 4 when troops launched an air and ground assault on key Muslim rebel bases in Maguindanao, an MILF stronghold. He said soldiers counted at least 50 mangled bodies found in concrete bunkers that were directly hit by artillery fire and aerial bombs. "We are in the process of methodically destroying them. We're winning in the war."

Geslani said fighting has spread to other areas across the marshland because some MILF units were sending reinforcements to rogue Muslim rebels.

Less than a dozen troops were wounded in 10 days of fighting for the control of rebel bases that sit on strategic points that control traffic of people and goods near the marshland area, he added.
Posted by: Steve White || 06/16/2009 00:00 || Comments || Link || E-Mail|| [336067 views] Top|| File under:
Syria-Lebanon-Iran
Activists Launch Hack Attacks on Tehran Regime
Anyone with expertise in this sort of thing might want to see what they can do to help the brave Iranian people in this regard.

While demonstrators gather in the streets to contest Iran's rigged election, online backers of the so-called "Green Revolution" are looking to strike back at the Tehran regime — by attacking the government's websites.

Pro-democracy activists on the web are asking supporters to use relatively simple hacking tools to flood the regime's propaganda sites with junk traffic. "NOTE to HACKERS - attack www.farhang.gov.ir - pls try to hack all iran gov wesites [sic]. very difficult for us," Tweets one activist. The impact of these distributed denial of service (DDOS) attacks isn't clear. But official online outlets like leader.ir, ahmadinejad.ir, and iribnews.ir are currently inaccessible. "There are calls to use an even more sophisticated tool called BWraep, which seems to exhaust the target website out of bandwidth by creating bogus requests for serving images," notes Open Society Institute fellow Evgeny Morozov.

In both Iran and abroad, the cyberstrikes are being praised as a way to hit back against a regime that so blatantly engaged in voter fraud. But some observers warn that the network strikes could backfire — hurting the very protesters they're meant to assist. Michael Roston is concerned that "it helps to excuse the Iranian regime's own cyberwarfare." Text-messaging networks and key opposition websites mysteriously went dark just before the election. Morozov worries that it "gives [the] hard-line government another reason to suspect 'foreign intervention' — albeit via computer networks — into Iranian politics."

Iran has one of the world's most vibrant social media communities. That's helping those of us outside Iran follow along as this revolution is being YouTubed, blogged, and Tweeted. But Iran's network infrastructure there is relatively centralized. Which makes Internet access there inherently unstable. Programmer Robert Synott worries that if outside protesters pour too much DDOS traffic into Iran, carriers there "will simply pull the plug to protect the rest of their network."

For the moment, however, those connections are still live. And activists are using them to mobilize mass protests in Tehran. Opposition leader Mir Hossein Mousavi has just appeared. Tens of thousands of protesters are chanting "'No fear, No fear, we are with each other.'"

Meanwhile, universities are recovering from assaults by pro-regime goons. Students were bloodied. Memory cards and software were swiped by police. Computers were smashed.
Posted by: Steve White || 06/16/2009 00:00 || Comments || Link || E-Mail|| [336067 views] Top|| File under:
Hundreds of thousands of Iranians ask: Where is my vote?'
TEHRAN, Iran -- Violence flared across Iran on Monday with the first reported death from anti-government riots, as hundreds of thousands of defiant Tehranis took to the streets demanding "Where is my vote?" after Friday's disputed presidential election.

The unrest, possibly Iran's worst political crisis since the 1979 Islamic revolution, confounded predictions that the regime would be able to contain the fallout from President Mahmoud Ahmadinejad's unexpected claim of a landslide victory. Iranians who were feeding the Twitter online social-networking service reported clashes between Mousavi supporters and security forces and the Basij militia in Shiraz, Mashad, Babool and Tabriz.

Unknown gunmen killed one person and wounded others in Azadi (Freedom) Square, the Associated Press reported, citing a photographer who witnessed the shooting. Photos posted on the Internet showed that at least four people had been shot, and there were reports that clashes were spreading across Tehran and raging in other cities, including Isfahan.

Dramatic video aired by Britain's Channel 4 television showed a crowd throwing rocks and setting fire to a building that belonged to the pro-government Basij militia. A helmeted militiaman on the roof fired his AK-47 rifle into the air before retreating from a shower of stones. As flames licked from the building's windows, the militiaman returned to the front of the roof and fired multiple shots into the screaming crowd. The video showed at least one young man, reportedly dead, being carried from the scene.

The bulk of the protests - held despite warnings by the Interior Ministry - were peaceful, with anti-Ahmadinejad crowds honking car horns, flashing victory signs and shouting "Allahu Akbar!" - "God is great" - from rooftops well after dark.

The size and persistence of the protests appear to have caught the regime off guard, and it's vacillated between using force to put them down and trying to appease the mostly young protesters. Special anti-riot forces and motorcycle-riding Basiji militiamen have beaten and chased Mousavi supporters through the streets. At times, though, the protesters have fought back.

Thousands of Tehranis streamed down wide boulevards on foot and motorbike into Enghelab (Revolution) Square anyway, as riot police in helmets and shields stood immobile on the square's rim. Fashionably dressed women wore signs that read, "Where is my vote?"
Posted by: Steve White || 06/16/2009 00:00 || Comments || Link || E-Mail|| [336085 views] Top|| File under:
Speed of Iran vote count called suspicious
CAIRO (AP) - How do you count almost 40 million handwritten paper ballots in a matter of hours and declare a winner?


Have a million ACORN volunteers do the counting?

That's a key question in Iran's disputed presidential election. International polling experts and Iran analysts said the speed of the vote count, coupled with a lack of detailed election data normally released by officials, was fueling suspicion around President Mahmoud Ahmadinejad's landslide victory.

Iran's supreme leader endorsed the hard-line president's re-election the morning after Friday's vote, calling it a "divine assessment" and appearing to close the door on challenges from Iran's reformist camp. But on Monday, after two days of rioting in the streets, he ordered an investigation into the allegations of fraud.

Mir Hossein Mousavi, Ahmadinejad's reformist challenger, claims he was robbed of the presidency and has called for the results to be canceled. Mousavi's newspaper, Kalemeh Sabz, or the Green Word, reported on its Web site that more than 10 million votes were missing national identification numbers similar to U.S. Social Security numbers, which make the votes "untraceable." It did not say how it knew that information.

Mousavi said some polling stations closed early with voters still in line, and he charged that representatives of his campaign were expelled from polling centers even though each candidate was allowed one observer at each location. He has not provided evidence to support the accusations.
His supporters have reported intimidation by security forces who maintained a strong presence around polling stations.

Observers who questioned the vote said that at each stage of the counting, results released by the Interior Ministry showed Ahmadinejad ahead of Mousavi by about a 2-1 margin. That could be unusual, polling experts noted, because results reported first from Iran's cities would likely reflect a different ratio from those reported later from the countryside, where the populist Ahmadinejad has more support among the poor.
Continued on Page 49
Posted by: Steve White || 06/16/2009 00:00 || Comments || Link || E-Mail|| [336069 views] Top|| File under:
Protesters plan more mass rallies in Iran


Iranian women come to the aide of a man being beaten, allegedly by the Basiji. (c) Flicker.

Reuters summary of the previous day's events, useful if you're just now getting to the story.

TEHRAN (Reuters) - Iranian demonstrators called for more mass protests on Tuesday, a day after hardline Islamic militiamen killed a man during a march by tens of thousands against a presidential election they say was rigged.

The Iranian capital has already seen three days of the biggest and most violent anti-government protests since the 1979 Islamic revolution after hardline incumbent President Mahmoud Ahmadinejad was declared winner of last Friday's vote.

"Tomorrow at 5 p.m. (8:30 a.m. EDT) at Vali-ye Asr Square," some of the crowd chanted at Monday's march, referring to a major road junction in the sprawling city of some 12 million.

Further protests, especially if they are maintained on the same scale, would be a direct challenge to authorities who have kept a tight grip on dissent since the overthrow of the U.S.-backed shah after months of demonstrations 30 years ago.



"We fight, we die, we will not accept this vote rigging"

People on the streets of Tehran

U.S. President Barack Obama said on Monday he was "deeply troubled" by post-election violence in Iran. "The democratic process, free speech, the ability of people to peacefully dissent -- all those are universal values and need to be respected," he told reporters. Obama said he would continue pursuing tough, direct dialogue with Tehran but urged that any Iranian investigation of election irregularities be conducted without bloodshed. The world was inspired by the Iranian protesters, he said.

Demonstrators filled a broad avenue in central Tehran for several kilometers (miles) on Monday, chanting "We fight, we die, we will not accept this vote rigging," in support of Mirhossein Mousavi, the defeated moderate candidate.

Mousavi said he was "ready to pay any price" in his fight against election irregularities, his Web site quoted him as saying, indicating a determination to keep up the pressure for the election result to be annulled.

Some formed a human chain in front of a building of the Basij Islamic militia, but others broke through and the hardline volunteer paramilitaries opened fire on the crowds sending thousands fleeing in havoc. One man was killed and many wounded, said an Iranian photographer who witnessed the shooting. Television footage showed one man, his leg covered with blood, being bundled onto the back of a taxi and driven away.

"Tanks and guns have no use any longer," chanted the protesters in a deliberate echo of slogans used leading up to the 1979 revolution.

Members of Iran's security forces have at times fired into the air during the unrest and used batons to beat protesters who have pelted police with stones.


One of the more interesting series of photos I saw was a Mousavi supporter helping a Basij officer get away after the latter had been seriously injured and was bleeding on the ground.

The Basij militia is a volunteer paramilitary force fiercely loyal to Supreme Leader Ayatollah Ali Khamenei who has the final say on all matters of state in Iran.

Gunfire was also heard in three districts of wealthy northern Tehran on Monday evening and residents said there had also been peaceful pro-Mousavi demonstrations in the cities of Rasht, Orumiyeh, Zahedan, and Tabriz on Monday.
Posted by: Steve White || 06/16/2009 00:00 || Comments || Link || E-Mail|| [336066 views] Top|| File under:
Obama Says Iran Must Pick Its Own Leaders
This is long but I'm not sending it to Page 49. I'm unhappy with my President and you should be too. The man has to stand for freedom and human rights or the United States doesn't mean anything anymore. The woman in the photo showed more courage today than my government, and that is simply shameful.

WASHINGTON -- President Barack Obama for the first time voiced his concerns about the way Iran's election was conducted, though he fell short of calls from some democracy activists that he formally denounce the vote.


He's picking and choosing his words, "voicing concerns", because he doesn't know what to say. He doesn't know what to say because his moral core doesn't have the words for "freedom" and "human rights" and "liberty".

Mr. Obama said he was deeply troubled by the violence surrounding the election, but also stressed it was up to the Iranian people to choose their leadership.


No, it isn't and it hasn't been, and that precisely is the problem. Does the man not understand the difference between democracy and dictatorship? Iran is ruled by a Guardian Council. They pick and approve of the presidential candidates. They approve of all other national leaders. They veto government legislation. Iran has billed itself as an 'Islamic Republic', sovereignty coming from Allah and not from the people. Therefore it isn't up to the people in the first place. Now that the people are rising up Khamenei is moving to make clear to the world what perceptive people have always understood -- Iran is ruled by thugs.

Does Obama not understand this?

He said he would maintain his policy of directly negotiating with Iran's leadership on its nuclear program, irrespective of the current vote.


There is nothing to negotiate. The 'leaders' may not be there next week. And if they are, they are certainly not going to compromise with you -- not after they slapped their own people down. Khamenei is arresting the very people he hand-picked to run in the election. The smart thing to do is to get on the side of the people, so that if and when they throw out (and execute) the Guardian Council, we'll be able to say, "we were on your side when it mattered." Obama is throwing that away.

"It is up to Iranians to decide who their leaders may be. We respect Iranian sovereignty," Mr. Obama said following a meeting with Italian Prime Minister Silvio Berlusconi. "I think it would be wrong to remain silent about what we've seen. ... The world is watching and is inspired by their participation, regardless of the outcome."


So don't be silent. Take a stand, man, and pledge the United States to being on the side of the common, ordinary people of Iran who are rising up.

The fluid political developments inside Iran are placing Mr. Obama in an increasingly difficult diplomatic position, U.S. officials and regional analysts said. Mr. Obama has pledged both to support democracy in the Middle East and to engage directly with Tehran's clerical rulers over the future of Iran's nuclear program.


The former should take precedence over the latter. Dump the clerics.

Any push by Mr. Obama to overtly support Iranian opposition candidate Mir Hossein Mousavi could make diplomatic talks more difficult, while also potentially painting Mr. Mousavi and his supporters as American puppets, these officials and analysts said.


They will be painted as puppets regardless. It's already happening. The key is to get out in front and use the inspiration of the Iranian people to make clear where you stand as a world leader, and in turn to inspire the Iranian people to dump the thugs.

Still, a gathering number of Iranian opposition leaders, both inside Iran and out, are calling on Mr. Obama to lend more direct public support for those Iranians challenging the vote that re-elected President Mahmoud Ahmadinejad. These activists fear that any near-term dialogue between the Obama administration and Mr. Ahmadinejad or Iran's Supreme Leader Ayatollah Ali Khamenei could result in legitimizing the Iranian regime while also validating the election results.


Absolutely correct, and Short Round would use such talks expressly to smack down the internal revolution.

Ayatollah Ali Khamenei Monday ordered a probe into alleged voter irregularities in the country's presidential election. This was a shift after his strong endorsement of Mr. Ahmadinejad's re-election over the weekend.


It's a sham -- it is what thugs do when they're trying to placate the people. Call for an investigation and then bury it.

United Nations Secretary-General Ban Ki-moon on Monday joined world leaders in supporting an inquiry into the disputed presidential election in Iran. "My position and that of the United Nations is that the genuine will of the Iranian people should be fully respected," Mr. Ban told reporters in New York. "I am closely following how this investigation into this election result will come out."


Don't follow the 'investigation', follow the people. Put the U.N. on the side of the people and you'll send a message to thugs all around the world. That would be legacy worth having as Secretary-General.

"We view the implications of recent events in Iran with serious concern," British Foreign Secretary David Miliband said.

Mr. Miliband said the long view from London on the election outcome was its impact on Iran's nuclear program. "It is the implications of the decisions that are being made at the top levels of the Iranian regime that are of most concern," he said. The foreign secretary said the West's diplomatic overtures should be "answered by Iranian willingness to sit down and negotiate."

French President Nicolas Sarkozy said he was "profoundly troubled by the political situation in Iran" and "condemns the violence against the demonstrators." He condemned the arrests of opposition political leaders and called for an end to restrictions on freedom of expression.


That's better -- Nick gets it. France can't do a lot, practically, to help the demonstrators, but France can take their side.

The French foreign ministry on Monday summoned the Iranian ambassador to the ministry to explain his government's actions, but the ambassador sent his press counselor in his place, according to an official at the French mission to the U.N. in New York.


A clear demonstration that Iranian officials plan to weather this and don't give a damn what the world thinks.

State Department spokesman Ian Kelly said the U.S. was still evaluating the claims of election fraud, but reiterated the administration continued to have "doubts about the returns, which showed Mr. Ahmadinejad winning 63% of the vote.


Oh come on, we're not 'investigating' election fraud in Iran -- we have no such ability whatsoever. It's not like we're going to be examining voting machines. Kelly is stalling for time because Obama and Hillary do not know what to do. And they don't know because they don't have a moral core.

Ongoing demonstrations could force the Obama administration to take a firmer line on Tehran's handing of the election in the days ahead, said a number of Iranian activists and former U.S. diplomats. These officials said the political uprising in Tehran could represent a rare generational shift in the country, where a rising pro-democracy movement is seeking to uproot the founders of the 1979 Islamic revolution. Not to support these reformists, said these officials, could have a much broader impact for democracy promotion across the Middle East.

In his outreach so far to Iran, including in a speech on the Persian New Year, Mr. Obama has generally demurred from democracy and human-rights issue while formally recognizing the rule of the Islamic Republic of Iran.


Thus ripping the heart out of democracy movements around the world. If the President of the United States won't support democracy, no one will.

Former U.S. officials said the Obama administration is walking an increasingly delicate line between supporting democracy in Iran while pursing the abolition of Tehran's nuclear program. Any rupturing of a dialogue between Tehran and the West could have major implications for global security, these officials said. Israel has vowed to attack Iran's nuclear research sites if there isn't progress diplomatically to contain the nuclear program.


That's the 'realists' talking, the one who don't want to 'upset' things. Right now upsetting Short Round and Khamenei is exactly what needs to be done.
Posted by: Steve White || 06/16/2009 00:00 || Comments || Link || E-Mail|| [336081 views] Top|| File under:
Status
Two things to mention to our valued readers:

First, Fred is on the mend, and he'll be kicking (well) around here real soon.

Second, we change the bloid this morning to honor the brave, ordinary people of Iran. They deserve our support.
Posted by: Steve White || 06/16/2009 00:00 || Comments || Link || E-Mail|| [336065 views] Top|| File under:
Who's in the News
65
[untagged]
Bookmark
E-Mail Me
The Classics
The O Club
Rantburg Store
The Bloids
The Never-ending Story
Thugburg
Gulf War I
The Way We Were
Bio
Merry-Go-Blog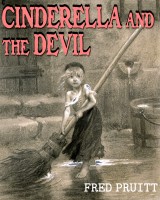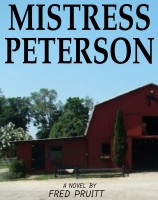 On Sale now!


A multi-volume chronology and reference guide set detailing three years of the Mexican Drug War between 2010 and 2012.

Rantburg.com and borderlandbeat.com correspondent and author Chris Covert presents his first non-fiction work detailing the drug and gang related violence in Mexico.

Chris gives us Mexican press dispatches of drug and gang war violence over three years, presented in a multi volume set intended to chronicle the death, violence and mayhem which has dominated Mexico for six years.
Click here for more information


Meet the Mods
In no particular order...


Steve White
Seafarious
tu3031
badanov
sherry
ryuge
GolfBravoUSMC
Bright Pebbles
trailing wife
Gloria
Fred
Besoeker
Glenmore
Frank G
3dc
Skidmark



Better than the average link...



Rantburg was assembled from recycled algorithms in the United States of America. No trees were destroyed in the production of this weblog. We did hurt some, though. Sorry.
3.235.188.113

Help keep the Burg running! Paypal: