Afghanistan
23 Taliban book passage on the Paradise Express
KABUL (AFP) -- The US military along with Afghan security forces backed by war planes killed nearly two dozen insurgents in a clash in southern Afghanistan at the weekend, the US side said Monday.

The troops called in air support after militants attacked their patrol in Uruzgan province on Sunday, US military spokeswoman Captain Elizabeth Mathias told AFP.

"Twenty-three militants were killed," she said, adding that three coalition soldiers were wounded in the gunfight.

"This was not a planned operation -- they were engaged out on a patrol," she added.
Posted by: GolfBravoUSMC || 06/15/2009 11:22 || Comments || Link || E-Mail|| [336075 views] Top|| File under:
60 percent of Taliban in Afghanistan 'foreigners'
HERAT: Taliban fighters have no choice but to hide among civilians while they fight foreign troops in Afghanistan, and accept that members of their family may become victims of their holy war, a Taliban commander said on Sunday.


O brave, brave Lions of Islam!

Mullah Mahmoud, a Taliban commander in the Golestan district of Afghanistan's Farah province, which borders Iran, also said most Taliban fighters in Afghanistan were foreigners. He said 60 percent were from Saudi Arabia, Pakistan's Punjab province and other countries.


I wonder how many claim to have fought the infidel in Iraq. I wonder what small percentage of the claimants actually did, given how very many got themselves killed in the honey-baited trap that Iraq became...

There's always a certain percentage who say they went to fight the infidels in the caves of Afghanistan but instead remained in the flesh-pots of Karachi ...

US and NATO-led forces in Afghanistan have accused Taliban insurgents of hiding in Afghan homes in a deliberate attempt to increase the number of civilian casualties caused by air strikes by foreign forces.

"When the Taliban are part of a community and live amongst the people, when the Americans arrive, they have to go the house where their brother is, where their family is ... so when [the Americans] come to our house to kill us, they will kill our families too," Mahmoud told Reuters in a telephone interview.

A teacher during the time of the Taliban government, Mahmoud said he joined the austere Sunni movement six years ago. "I was a teacher, I worked. During the Taliban [government], they even shot me in the shoulder but after the Afghan government was installed I was compelled to join the Taliban because of its treatment of the people," he said.
Posted by: Steve White || 06/15/2009 00:00 || Comments || Link || E-Mail|| [336077 views] Top|| File under:
Arabia
Yemen: Seven missing hostages found dead
The dead bodies of seven foreign hostages abducted three days ago were found in Yemen on Monday. Local police in north-west Saada province (photo) confirmed that seven of the nine hostages had been found. At least three of the victims were reportedly German women and local officials said some bodies had been found with bullet wounds.

Yemeni authorities said the group included a German doctor, his wife and their three children, as well as a Briton and his South Korean wife and two other German nationals.

The foreigners were kidnapped while on a picnic in Saada on Friday.

The adults all worked at a hospital in Saada, the state news agency said.


So they weren't stupid vacationing foreigners, but unfortunate expats who weren't as protected by the relative sophistication of the "civilized" city as they thought, in a country populated by barbarians varying only in the level of their barbarity.

First they came for the Jews, but I was not a Jew, so I said nothing.
Then they came for the expats, and killed them on a whim, but I was not one of those taken...

According to Yemeni officials they were abducted by separatists rebels who have been fighting the government in Saada for five years.

Arab media said that Shia rebels belonging to the secessionist Huthi Zaidi group were responsible but the group has so far denied any involvement in the foreigners' deaths.

Local sources quoted by Al-Arabiya said the group was part of a Christian Baptist organisation that also has a medical team in the hospital in the south of the Yemeni capital, Sanaa.

It is unclear what happened to the remaining two hostages, however, some unconfirmed reports say two of the children were found alive.

Most foreigners abducted by disgruntled tribesmen in impoverished Yemen in recent years have been released unharmed. The tribesmen kidnap foreigners as a means of bargaining with the government either to secure the release of jailed tribe members, for jobs or improved living conditions.

The Saada government and Huthi rebels signed a Qatari-brokered peace deal last June but there has been a dispute about its implementation.

More than 200 foreigners have been abducted in the past 15 years.



From an earlier report :


Yemen official: 3 German women hostages found dead
SAN'A, Yemen (AP) - A Yemeni security official says three German women hostages have been found dead, their bodies mutilated.
The official says shepherds found the bodies Monday morning in the mountainous northern Saada province, near the town of el-Nashour, which is known as a hideout for al-Qaida militants.

A tribal leader in the area says al-Qaida was behind the killing. Both the official and the tribesman spoke on condition of anonymity because they weren't authorized to speak to the press.

The three were among a group of nine foreigners, including seven Germans, abducted Friday in the remote area. The Interior Ministry said the foreigners, who were not identified, were kidnapped while on a picnic.
Posted by: anonymous5089 || 06/15/2009 09:29 || Comments || Link || E-Mail|| [336068 views] Top|| File under:
Yemen Reports Kidnapping of 9 Foreigners
Yemeni authorities say rebels have kidnapped nine foreigners, including women and children, in a mountainous northern region.

Government officials on Sunday accused a Shi'ite militant group of taking a group of seven Germans, a British engineer and a South Korean teacher hostage in the Saada region. The Germans are said to include three children, two nurses and an engineer and his wife. Yemeni officials say the hostages work for an international aid group at a hospital in Saada, where they say foreigners have been working for 35 years.

There was no immediate claim of responsibility for the kidnapping, but Yemen officials claimed that Houthi militants were responsible.


Terrorist act, criminal act, or immaterial since it's Yemen?

Tradition hoary with age, like going a-pirating along certain parts of the African coast.

But the rebel group denied any involvement and accused Yemen authorities of trying to tarnish its image.

Seoul confirmed only that a South Korean woman is missing and presumed kidnapped in Yemen. German Foreign Minister Frank-Walter Steinmeier confirmed that seven Germans are missing in Yemen. Steinmeier said a government crisis group has been formed and is in touch with Yemeni authorities.

The reported kidnapping comes just days after tribesmen released 24 medical workers, including foreigners, who were abducted Thursday.

Tribesmen in Yemen often take foreigners hostage to pressure the government on a range of demands. The foreigners are generally released unharmed.


After a healthy ransom is paid, of course. Why else would anyone take up kidnapping, with the attendant expenses of feeding, sheltering and protecting from harm those foreign infidels who wander into one's clutches all unaware?
Posted by: Steve White || 06/15/2009 00:00 || Comments || Link || E-Mail|| [336079 views] Top|| File under:
Yemen sez it's bagged a prime Qaeda moneyman
Yemeni authorities declared on Sunday arrest of a leading activist of the notorious Al-Qaeda organization saying he was in charge of securing funds for the clandestine group.

Website of the Yemeni Ministry of Defense quoted an official source as saying that the local security authorities arrested the financial official of Al-Qaeda in Yemen and Saudi Arabia a few days ago.

The detainee, named Hassan Hussein Bin Al-Alwan, is the main financier of the organization's operations in the two neighboring Gulf countries, it said, branding him as one of the most dangerous terrorists.

Very probably they'll wring as much info cash as they can out of him or his owners, then let him slip back into the pond...
Posted by: Seafarious || 06/15/2009 00:00 || Comments || Link || E-Mail|| [336067 views] Top|| File under:
China-Japan-Koreas
S. Korea sez Norks negating summit deals
Perhaps it's because they're bunch of lying Commie thug-weasels?

SEOUL, June 14 (Yonhap) -- South Korea accused North Korea on Sunday of negating the June 15 inter-Korean summit agreement, as the two Koreas marked the ninth anniversary of the historic event amid chilled ties.

"North Korea is not abiding by the agreement in the June 15 Joint Declaration," the unification ministry said in a statement, adding the North's leader has yet to keep his promise to make a reciprocal trip to South Korea. "North Korea has also rejected dialogue with South Korea and suspended the reunion of separated families and scaled down inter-Korean exchanges and cooperation," the ministry said.

In 2000, then South Korean President Kim Dae-jung held a summit with North Korean leader Kim Jong-il in Pyongyang. They produced a joint declaration that paved the way for the two Koreas to ease military tensions and begin economic cooperation.


In return for lots and lots of blood money to the North ...

The Kaesong joint industrial complex, located just north of the inter-Korean border, was one of the summit's most fruitful results, although its future is now uncertain amid fraying relations. North Korea has demanded higher wages for some 40,000 workers at the complex and demanded drastic hikes in land fees. Kim's successor, the late Roh Moo-hyun, also held a summit with the North Korean leader in Pyongyang in 2007, in which they agreed to boost joint economic projects.


In return for more and more blood money ...

The ministry's statement was a counterpunch to the North's claim that inter-Korean relations have been strained due to South Korean President Lee Myung-bak's "hostile policy" towards Pyongyang.

The conservative president has said he wants to implement the summit deals on a selective basis in accordance with progress in denuclearizing the North. North Korea and progressive activists in the South argue Lee is ignoring the accomplishments by his liberal predecessors for political reasons.


For example, he no longer pays blood money to the Norks ...

Also Sunday, a group of progressive civic activists here organized a ceremony to mark the inter-Korean summit deal on June 15 in 2000. More than 1,500 people attended, including leaders of major opposition parties.
Posted by: Steve White || 06/15/2009 00:00 || Comments || Link || E-Mail|| [336064 views] Top|| File under:
India-Pakistan
Pakistan orders army to go after Taliban chief
ISLAMABAD (AP) — Pakistan ordered its army to go after the country's top Taliban commander, a feared militant whose remote stronghold could prove a difficult test for troops but whose demise would be a major blow to the insurgencies here and in Afghanistan.


Bring out the drums! A tribal lashkar awaits!

The announcement Sunday of the operation in South Waziristan, rumored for weeks, came hours after a suspected U.S. missile strike killed five alleged militants there. The move will likely please Washington, which considers the tribal region a particularly troublesome hide-out for al-Qaida and Taliban fighters implicated in attacks on U.S. troops in Afghanistan.

Owais Ghani, the governor of North West Frontier Province, told reporters in Islamabad late Sunday that the government felt it had no choice but to resort to force against Pakistani Taliban chief Baitullah Mehsud and his network. Past army action in the region had usually faltered or ended in truces, strengthening the militants.

"Baitullah Mehsud is the root cause of all evils," Ghani said, noting a slew of suicide bombings that have shaken Pakistan in recent days. "The government has decided that to secure the innocent citizens from terrorists, a meaningful, durable and complete action is to be taken."

Ghani suggested the operation has already begun, though the military has insisted its recent attacks on militants in South Waziristan were retaliatory, not the launch of a new offensive. Two intelligence officials said the army and Taliban were fighting in the Spinkai Raghzai area of South Waziristan as the governor made the announcement.

Army spokesman Maj. Gen. Athar Abbas told The Associated Press late Sunday: "The government has made the announcement. We will give a comment after evaluating the orders."

Mehsud is believed to pose a serious internal threat to the Pakistani government, and has been blamed for the killing of former Prime Minister Benazir Bhutto, though he has denied that accusation. The Taliban chief also has been linked to bombings on both sides of the Afghanistan-Pakistan border.

In many ways, a full-scale battle in South Waziristan will be a harder fight than in Swat, where the army claims to have killed hundreds of militants over the past six weeks. One reason is that the tribal region's porous border with Afghanistan could make it easier for militants to escape to the other side. Because of the tribal belt's semiautonomous nature, the government has long had limited influence, allowing militants to become deeply entrenched.

Pakistan's decision comes as public opinion has shifted against the Taliban, who have been blamed or have claimed responsibility for a series of bloody attacks in recent weeks, including one that killed a prominent anti-Taliban cleric and another that devastated a luxury hotel in Peshawar.
Posted by: Steve White || 06/15/2009 00:00 || Comments || Link || E-Mail|| [336079 views] Top|| File under:
Taliban dupe 12-year-old into carrying bomb
LAHORE: For a Rs 50 bill, Ishaq Khan, a 12-year-old schoolboy was asked to carry a bag to a busy bazaar in Kohat. As he proceeded, the bag exploded, throwing him to the ground, shattering one of his feet and leaving shoppers dead and injured all around him.

Under a new strategy, the Taliban have begun paying children to plant lethal bombs across Pakistan, a report in The Sunday Times said.
Ishaq, who hails from a family that barely survives on the money his father earns painting houses, worked at the Orakzai bus stop to earn a few rupees a day by helping people to load buses. Two weeks ago a man approached him and offered him the money to leave the blue plastic bag in a crowded area between several shops.

"I was excited to get 50 rupees," Ishaq said. "That's more than I earn the whole week," he told the paper. Pocketing the money, he proceeded to place the bag, thinking of ways to spend the bounty.
Posted by: Steve White || 06/15/2009 00:00 || Comments || Link || E-Mail|| [336277 views] Top|| File under:
Major operation in Malakand completed: Mukhtar
LAHORE: The major military operation in Swat and other areas of Malakand division has been completed and only small, partial offensives are still being carried out, Defence Minister Ahmed Mukhtar said on Sunday.

In an interview with a private TV channel, Mukhtar said militants were losing strength and were attacking religious scholars after being cornered. He said a military operation would be conducted in any part of the country where there was a need to eliminate militancy and terrorism.

He said it was too early comment on the termination of any high-profile targets in the Swat operation. Mukhtar said some mass graves had been discovered in areas where the operation was still underway.
Posted by: Steve White || 06/15/2009 00:00 || Comments || Link || E-Mail|| [336080 views] Top|| File under:
Mehsud faction rises against Baitullah
Couldn't agree on who would wear the bejeweled turban, could they?

LAHORE: An influential leader of the Mehsud tribe in South Waziristan Agency, Qari Zainuddin, said he had mobilised 3,000 armed followers to attempt to wipe out Tehreek-e-Taliban Pakistan (TTP) leader Baitullah Mehsud and drive his Al Qaeda supporters out of the country.

In an interview with The Sunday Telegraph, Zainuddin declared that Mehsud had betrayed both his religion and his tribe. Zainuddin told the paper that Islam did not allow "these bombings in mosques, in markets, in hospitals". Ha said he did not agree with Mehsud, responsible for sending out hundreds of suicide bombers and staging attacks across the country.
Posted by: Steve White || 06/15/2009 00:00 || Comments || Link || E-Mail|| [336068 views] Top|| File under:
Nine killed, 36 injured in DI Khan market blast
PESHAWAR: At least nine people were killed and 36 injured in a remote-controlled bombing in the Dera Ismail Khan district on Sunday, police and locals have said.

A police official told Daily Times by telephone that a remote-controlled bomb had been planted in a cart in the Tijarat Gunj area. He said it detonated at around 12:15pm, adding most of the deceased were civilians. "The bomb was planted in a cycle-rickshaw and it was rush hour in the bazaar at the time of the blast," Syed Mohsin Shah, the district commissioner officer (DCO) of DI Khan, told AFP.

Government official Inayatullah said five to six kilogrammes of explosives were planted in a fruit vendor's pushcart. Police official Muhammad Iqbal put the death toll at eight, with 20 wounded, the Associated Press reported. He claimed the attack had to be in response to the Swat operation.

At a hospital where some of the wounded were taken, wails and cries filled the air. "It was crowded there when something big exploded," said 30-year-old Ilyas Ahmad, whose legs were wounded. "It was a big noise. Everybody was crying. Bodies were lying there. People were lying around in blood."

A total of seven shops were destroyed as a result of the blast. A police official confirmed that two of the deceased were Afghans. The DCO told APP that one suspect had been arrested from the site of the explosion.

Meanwhile, sources told Daily Times the blast occurred in the Landa Bazaar area. They said a local had seen a man parking the pushcart and had tried to stop him but the bomb had exploded, killing both of them.
Posted by: Steve White || 06/15/2009 00:00 || Comments || Link || E-Mail|| [336065 views] Top|| File under:
65 Taliban killed in Bannu and South Wazoo
RAWALPINDI: Security forces said on Sunday they killed 65 Taliban, including foreigners, and injured 50 in various army operations in South Waziristan and Bannu during the last 24 hours.

"Thirty terrorists were killed, including a few foreigners, and 50 were injured at Makeen, South Waziristan due to the airstrike on Saturday," the Inter-Services Public Relations (ISPR) claimed in a statement.

It said the offensive was partially in response to the suicide attack on Dr Mufti Sarfaraz Naeemi's madrassa, in which seven civilians were killed, and the suicide attack on the Nowshera mosque in which four security forces personnel were martyred.

Another 35 Taliban were killed in fresh action by security forces in Bannu, a private TV channel reported. It said the security forces, continuing the operation against the Taliban, had bombarded suspected Taliban hideouts from Janikhel Fort.

The ISPR also said one soldier had been martyred and three injured in exchange of fire with Taliban in Kabal. Taliban in Kala Kale injured another soldier. A cordon-and-search operation is continuing in Loe Namal, Kuz Shaur and Matta, the statement added.
Posted by: Steve White || 06/15/2009 00:00 || Comments || Link || E-Mail|| [336065 views] Top|| File under:
Pakistan declares operation against Mehsud
After a week of bloody suicide and bomb attacks across the country, Pakistan Sunday night announced operation against Taliban commander Baitullah Mehsud, who also masterminded the 2007 killing of Pakistans former Prime Minister.

Awais Ghani, Governor North-West Frontier Province (NWFP), addressing a press conference here said that the government has decided to launch operation against Baitullah Mehsud and the military was already conducting it.

Baitullah Mehsud is the head of Tehriki Taliban Pakistan (TTP)-South Wazoo chapter. Though he claims leadership of all Pakistan Taliban, the TTP is divided into three factions with two others led by Mullah Nazir and Commander Gul Bahadur of North Wazoo tribal agencies. While the North Wazoo chapters of TTP are believed to be linked to Pakistans military intelligence agency ISI, Baitullah, according to the intelligence authorities, has links to anti-Pakistan foreign elements. His force largely comprises foreign militants of Central Asian origin and locals from Southern Punjab.

He claimed responsibility for Friday's suicide attacks in Lahore and Naushehra that killed over 20 including renowned anti-Taliban scholar Allama Sarfraz Naqvi and wounded over 130 others. He also was held responsible for the 2007 killing of Benazir Bhutto.
Posted by: Seafarious || 06/15/2009 00:00 || Comments || Link || E-Mail|| [336065 views] Top|| File under:
Security in Lahore on red alert amid reports of Tajik boomer
The security in a Pakistani eastern city was given red alert Sunday night amid intelligence reports of a Tajik suicide bomber, said police.

After authorities received that a Tajik suicide bomber has entered in city of Lahore, capital of eastern Punjab province, and was planning to attack some crowded place, security was beefed up, police sources told KUNA.

Journalists from Lahore told this correspondent that all busy and crowded bazaars of Lahore, which remain open throughout the night, were immediately closed and heavy police deployment was made at all entry and exit points of the city.

The latest development came a day after anti-Taliban Allama Sarfraz Naqvi was killed in a suicide attack.
Posted by: Seafarious || 06/15/2009 00:00 || Comments || Link || E-Mail|| [336068 views] Top|| File under:
Iraq
Suckers
An effort to get five Britons, kidnapped two years ago by pro-Iranian Shia terrorists, freed has apparently failed. The government freed one of the terrorist group (Asaib ahl al Haq, or AAH, or League of the Righteous) leaders, as a goodwill gesture towards getting the five Britons cut free. The man released, was also believed responsible for killing five American soldiers. The hostage exchange effort didn't work, as AAH demanded that all Shia terrorists be freed. The government will not do that, and threatens to come after all the Shia terrorist groups, even if this gets the five British hostages killed. Some believe that the five are already dead.
Posted by: ed || 06/15/2009 12:09 || Comments || Link || E-Mail|| [336076 views] Top|| File under:
Iraq: Deadly twin blasts strike capital
Two explosions on Monday killed at least two people and injured six others in Baghdad's predominantly Shia Shaab neighbourhood, according to security officials. The bombs were attached to two vehicles - a car and a minibus - near a crowded market in the Iraqi capital, officials told the Voices of Iraq news agency.

However, officials said the casualties were expected to rise.

"An improvised explosive device (IED) targeted a civilian vehicle in the al-Shaab area, killing a woman and wounding a man," the source told VOI.

A second bomb attached to a bus blew up in a bus station in al-Shaab, killing one and wounding five others, the source noted.

The attacks came ahead of the planned 30 June withdrawal of American troops from Iraqi cities and major towns.

Last Thursday, Iraq's prime minister Nouri al-Maliki warned of increased sectarian violence in the country. Al-Maliki said there will be attempts to undermine Iraqi security forces as US troops complete their withdrawal from Iraqi cities by the end of the month and ahead of upcoming national elections.

Despite sporadic bombings, the lowest number of Iraqi deaths were recorded last month since the US-led invasion in 2003. A total of 124 civilians, six soldiers and 25 policemen died in attacks in May, according to official figures.
Posted by: anonymous5089 || 06/15/2009 09:32 || Comments || Link || E-Mail|| [336066 views] Top|| File under:
Israel-Palestine-Jordan
Netanyahu backs demilitarized Palestinian state
Prime Minister Benjamin Netanyahu on Sunday called on Palestinian leaders to restart Middle East peace negotiations without preconditions, in a highly anticipated foreign policy address at Bar Ilan University.

"I call on you, our Palestinian neighbors, and to the leadership of the Palestinian Authority: Let us begin peace negotiations immediately, without preconditions," he said. "Israel is committed to international agreements and expects all the other parties to fulfill their obligations as well."

In an apparent reveral of Israeli policy, Netanyahu also declared that he was prepared to see the creation of a Palestinian state, so long as the international community can guarantee that it not have any military capabilities.

"Israel cannot agree to a Palestinian state unless it gets guarantees it is demilitarized," Netanyahu said. He also said that Jerusalem must remain the unified capital of Israel.


That is indeed an 'apparent' reversal: Israel has long said it will keep all of Jerusalem and has long said that a Paleo state had to be demilitarized. This is old wine in a new bottle; apparently he's borrowing a trick from the Paleos ...

The Drudge headline sums it up nicely: Yes in a no kind of way.

The address at Bar Ilan came in the wake of the Obama administration's insistence that Israel impose a complete freeze on West Bank settlement construction and recognize the two-state solution.

During the speech, Netanyahu vowed that Israel would not build any new settlements and would refrain from expanding existing Israeli communities in the West Bank. Still, he said the government must be allowed to accommodate natural growth in these settlements. Netanyahu has until now been adamant that a settlement freeze is unfeasible and that he would concentrate on strengthening the Palestinian economy, rather than agreeing to their statehood.


Wait til you see how much 'natural growth' these settlements have ...

The prime minister said he was prepared to meet with the leaders of neighboring Arab countries at any time, to promote regional peace and to gain their contribution to the Palestinian economy.


Nice offer since they'll never agree — afraid of Juice cooties ...

Netanyahu reiterated that Israel has no desire to control the Palestinian people, and declared that both nations should be able to live side by side in peace. "We want both Israeli and Palestinian children to live without war," Netanyahu said, but added: "We must ask ourselves - why has peace not yet arrived after 60 years?"


Because the Paleos love death more than they love their children?

Israel would not accept any situation in which it was forced to exist beside a terrorist state. Every withdrawal from settlement territories would contribute to such terror, said Netanyahu.

The prime minister also said that Palestinians must accept Israel as a Jewish state, and cited the root of the regional conflict to "even moderate" Palestinian elements' refusal to do so. "When Palestinians are ready to recognize Israel as a Jewish state, we will be ready for a true final settlement," the prime minister said.


Another nice one: Hamas will never agree, and Bibi turns the issue back to them ...

He emphasized that the Jewish people have been linked to the land of Israel for over 3,000 years and ruled out the option of granting Palestinians refugees the right to settle within Israeli borders.


So no 'right-of-return' which makes this a dead issue for the Paleos.

Netanyahu said that Israel would not negotiate with terrorist who wish to destroy it, and said that Palestinians must choose between path of peace and Hamas.

The prime minister opened his address by saying that he had formed his new government earlier this year with three major challenges facing Israel: the economic crisis, the Iranian threat, and the Middle East peace process. He stressed that the greatest threat to the world today was the link between Islamist extremism and nuclear weapons.

Netanyahu, who until now had not endorsed U.S. President Barack Obama's goal of Palestinian statehood, used this policy speech as an opportunity to reverse course and try to narrow a rare rift between Israel and its closest ally.

The prime minister met with Defense Minister Ehud Barak and President Shimon Peres over the weekend for consultations about his speech. Peres and Barak reportedly pressed Netanyahu to announce in the speech his acceptance of the road map and willingness to recognize a Palestinian state with security limitations.


"Look, Bibi, nothing's happened the last fifteen years. Give the Americans what they want, and nothing will happen for the next fifteen years."
Posted by: Steve White || 06/15/2009 00:00 || Comments || Link || E-Mail|| [336086 views] Top|| File under:
Southeast Asia
Thai Buddhist beheaded as turmoil continues
Terrorists suspected separatists beheaded a rubber tapper and shot dead a school janitor, both Buddhists, in the latest violence in Thailand's Muslim south, police said on Monday. The attacks took place in Yala and Pattani, two of the three Malay Muslim provinces where 29 people have been killed and more than 50 injured in the past 10 days, among them soldiers, teachers and Buddhist monks.

The body and severed head of the rubber tapper was found in a house next to a plantation in Yala's Than To district. That added to more than 40 beheadings in the region since violence erupted in 2004. The school janitor was shot dead by unknown gunmen while travelling to work on his motorcycle in Pattani, police said.

Attacks on Buddhists have increased since a shooting last week at a Narathiwat mosque, where unknown gunmen killed 10 Muslims at prayer and wounded 12 more. Residents blamed security forces for the bloody attack, which the military said was the work of shadowy rebels seeking to cause sectarian rifts. A labourer from northeastern Thailand was shot dead two days later and a note left at the scene said: 'You kill our innocents, so we kill your people.' A Buddhist monk was killed and another critically injured on Friday when they were gunned down as they collected alms in Yala.

A report by Washington-based Nonviolence International released on Monday said the government's decision to arm Buddhist civilians and deregulate gun sales was deepening rifts between Muslims and the region's Buddhist minority. The study said the policy had 'heightened resentment among the Malay Muslim population towards the Thai state and raised the feeling of injustice and discrimination'.

In a weekly televised address on Sunday, Prime Minister Abhisit Vejjajvia said development aid rather than tough security measures would be used to tackle the unrest, with increased investment in the region's fisheries and rubber and palm oil industries.

Meanwhile:

Small investors in the troubled southern province of Yala have already exited the province because of frequent attacks carried out by insurgents while buses in the provincial seat have stopped services for an indefinite period after Saturday's incident in which a passenger was killed and 14 others wounded.

A Senate committee responsible for resolving issues and carrying out development of the southern border provinces Sunday met with private business operators in Yala and were briefed on the current situation in the province. Nivet Sirichai, who heads the Yala Tourism Club, told the meeting that the current economic situation in the province is very bad due to the high risks resulting from daily violence. Most small investors have already left the province, leaving the major ones to continue doing businesses.

In another development, Yala's passenger pickup trucks – songtaos -- on Sunday opted to suspend services to a village where a bomb was thrown into a bus on Saturday, killing one passenger and wounding 14. Police said the bomb was thrown into the bus by an unidentified passenger on a motorcycle. Witnesses said the duo fled to a nearby Muslim religious school after the incident. As of Sunday, five bomb victims, including a 12-year-old girl, continue receiving treatment at a hospital in the province.
Posted by: ryuge || 06/15/2009 05:53 || Comments || Link || E-Mail|| [336065 views] Top|| File under:
Syria-Lebanon-Iran
Tehran Election Protest Turns Deadly
Gunfire from a pro-government militia killed one man and wounded several others Monday after hundreds of thousands of chanting opponents of President Mahmoud Ahmadinejad marched in central Tehran, supporting their pro-reform leader in his first public appearance since disputed elections. Security forces watched quietly, with shields and batons at their sides.

The outpouring in Azadi, or Freedom, Square for reformist leader Mir Hossein Mousavi followed a decision by Iran's most powerful figure for an sham investigation into the vote-rigging allegations.

Later, a group of demonstrators with fuel canisters set a small fire at a compound of a volunteer militia linked to Iran's powerful Revolutionary Guard as the crowd dispersed from the square. As some tried to storm the building, people on the roof could be seen firing directly at the demonstrators at the northern edge of the square, away from the heart of the rally.

An Associated Press photographer saw one person fatally shot and several others who appeared to be seriously wounded.

Witnesses told The Associated Press that protests and some violence had broken out in several cities across Iran, including some traditionally seen as more conservative.

The United States was "deeply troubled" by reports of violence and arrests in Iran, State Department spokesman Ian Kelly said, but he added that the U.S. knows too little about the conduct of the election to say for sure whether there was fraud.


Gee, Mr. Kelly, what do you think?

The chanting demonstrators had defied an Interior Ministry ban and streamed into central Tehran - an outpouring for reformist leader Mir Hossein Mousavi that swelled as more poured from buildings and side streets. The chanting crowd - many wearing the trademark green color of Mousavi's campaign - was more than five miles long, and based on previous demonstrations in the square and surrounding streets, its size was estimated to be in the hundreds of thousands.

For the bulk of the day, the riot police and soldiers lining the protest were peaceful, reports CBS News correspondent Elizabeth Palmer from Tehran.

"I am ready to pay any price to materialize the ideals of you dear people," he said, speaking though a portable loudspeaker. "People feel their wisdom has been insulted. We have to pursue legal channels to regain our trampled rights and stop this last lie, and stand up to fraud and this astonishing charade."

Mousavi, wearing a gray striped shirt, said his solution was "canceling the result of this disputed election. This will have the least cost for our nation. Otherwise, nothing will remain of people's trust in the government and ruling system."

The crowd roared back: "Long live Mousavi."

According to a Twitter account bearing Mousavi's name, the opposition leader declared he was ready to stand in another election.

"This is not election. This is selection," read one English-language placard at the demonstration. Other marchers held signs proclaiming "We want our vote!" and raising their fingers in a V-for-victory salute.

"We want our president, not the one who was forced on us," said 28-year-old Sara, who gave only her first name because of fears of reprisals from authorities.

Hours earlier, Supreme Leader Ayatollah Ali Khamenei directed one of Iran's most influential bodies, the Guardian Council, to examine the claims. But the move by Khamenei - who had earlier welcomed the election results - had no guarantee it would satisfy those challenging Ahmadinejad's re-election or quell days of rioting after Friday's election that left parts of Tehran scarred by flames and shattered store fronts.

The 12-member Guardian Council, made up of clerics and experts in Islamic law and closely allied to Khamenei, must certify election results and has the apparent authority to nullify an election. But it would be an unprecedented step. Claims of voting irregularities went before the council after Ahmadinejad's upset victory in 2005, but there was no official word on the outcome of the investigation and the vote stood.

More likely, the dramatic intervention by Khamenei could be an attempt to buy time in hopes of reducing the anti-Ahmadinejad anger. The prospect of spiraling protests and clashes is the ultimate nightmare for the Islamic establishment, which could be forced into back-and-forth confrontations and risks having the dissidents move past the elected officials and directly target the ruling theocracy.

The display of opposition unity Monday suggested a possible shift in tactics by authorities after cracking down hard during days of rioting. Although any rallies were outlawed earlier, security forces were not ordered to move against the sea of protesters - allowing them to vent their frustration and wave the green banners and ribbons of the symbolic color of Mousavi's movement.

State TV quoted Khamenei as ordering the Guardian Council to "carefully probe" the allegations of fraud, which were contained in a letter Mousavi submitted Sunday.

On Saturday, however, Khamenei urged the nation to unite behind Ahmadinejad and called the result a "divine assessment."

Palmer reports that Mousavi hadn't been seen in public since election day. He has been under house arrest and several other prominent opposition figures have been taken into custody.

The Iranian regime has cracked down on the flow information inside the country, blocking most social networking sites, many phone lines and Internet services. Foreign journalists have been urged to leave the country, reports Palmer.

Mousavi and his supporters have shown no sign of backing down against an expanding security clampdown - bringing their outrage to the streets for the third straight day over claims that Ahmadinejad stole last week's election with vote rigging and fraud.

Ahmadinejad claims to have won by a landslide - with more than 60 percent of the vote. The results came as a surprise to many Iranians and external observers who watched days of raucous street rallies by Mousavi's mostly young supporters in the days before the vote.

Palmer reported that as those supporters learned from state media on Friday night, just hours after voting, that Ahmadinejad had won, their frustration boiled over into angry street protests. More than 100 were arrested as protesters clashed in the streets with police, who fought back with tear gas, rubber bullets and batons.

Ahmadinejad dismissed the demonstrations as "not important from my point of view" and likened it to the intensity after a soccer game. "Some believed they would win, and then they got angry," he said at a news conference on Sunday. "It has no legal credibility. It is like the passions after a soccer match. ... The margin between my votes and the others is too much and no one can question it."

"In Iran, the election was a real and free one," he told a room packed with Iranian and foreign media.

Ahmadinejad was scheduled to attend a regional summit in Russia Monday, but the visit was canceled at the last minute. The Iranian Embassy in Moscow said the president's visit had been postponed and could not say whether it would be rescheduled.

Mohsen Mirdamadi, an opposition strategist, was one of several people arrested during the weekend rioting, reported Palmer who had to hide in a shop with her cameraman during the protests to avoid beating and possible arrest at the hands of the police. Four days ago, Mirdamadi told CBS News there would be trouble if Mousavi lost.

"The main problem is that the people can't accept this is a real result," he told Palmer. "They won't believe it."

The re-election of Iran's hard-line president, meanwhile, signaled an increasingly difficult road ahead for President Obama's hopes for ending Tehran's nuclear threat.

The accusations also have brought growing international concern. On Sunday, Vice President Joe Biden raised questions about whether the vote reflected the wishes of the Iranian people.

Britain and Germany joined the calls of alarm over the rising confrontations in Iran. In Paris, the Foreign Ministry summoned the Iranian ambassador to discuss the allegations of vote tampering and the violence.

Overnight, police and hard-line militia stormed the campus at the city's biggest university, ransacking dormitories and arresting dozens of students angry over what they say was mass election fraud. The nighttime gathering of about 3,000 students at dormitories of Tehran University started with students chanting "Death to the dictator," but it quickly erupted into clashes as students threw rocks and Molotov cocktails at the police, who fought back with tear gas and plastic bullets, said a 25-year-old student at the university who witnessed the fighting. He would only give one name, Akbar, out of fears for his safety.

The students set a truck and other vehicles on fire and hurled stones and bricks at the police, he said. Hard-line militia volunteers loyal to the Revolutionary Guard stormed the dormitories, ransacking student rooms and smashing computers and furniture with axes and wooden sticks, Akbar said.

Before leaving around 4 a.m., the police took away memory cards and computer software material, Akbar said, adding that dozens of students were arrested.

He said many students suffered bruises, cuts and broken bones in the scuffling and that there was still smoldering garbage on the campus by midmorning but that the situation had calmed down. "Many students are now leaving to go home to their families, they are scared," he said. "But others are staying. The police and militia say they will be back and arrest any students they see."

"I want to stay because they beat us and we won't retreat," he added.

One of Mousavi's Web sites, said a student protester was killed early Monday during clashes with plainclothes hard-liners in Shiraz, southern Iran. But there was no independent confirmation of the report. There also have been unconfirmed reports of unrest breaking out in other cities across Iran.
Posted by: Steve White || 06/15/2009 17:09 || Comments || Link || E-Mail|| [336102 views] Top|| File under:
In Tehran, a Rallying Cry: 'We are the People of Iran'
"From revolution to freedom" -- that was the message that spread among supporters of Iranian opposition leader Mir-Hossein Mousavi today. The phrase refers to the two main squares in midtown Tehran, where a large demonstration took place to protest what millions of Iranians believe was a rigged presidential election. And although the Interior Ministry kept broadcasting a communiqué warning that no permit had been issued for the rally, 2 million to 3 million Iranians from a broad cross section of society converged on Freedom Square to demand a recount.

"Until you return my vote, I won't be going home tonight" was one of the chants at the demonstration, which was organized on the Internet and by word of mouth. While the police and special security forces have dealt harshly with demonstrators over the past few days, today's rally was held peacefully with an almost total absence of any crowd-control forces, at least until dark. After sunset, there were reports of government militia firing on demonstrators, purportedly killing at least one.

The size of the demonstration today came as a surprise. After the first day of heavy rioting and street clashes on Saturday, Sunday saw relative calm as special forces officers took up positions on main streets and squares by the hundreds, breaking up any sizable gathering immediately, leading to assumptions that the protests were dealt and done with.

But many people participating in the rally Monday said the scale of it was understandable. "Of course people would show up en masse. They know who they voted for," said 44-year-old Ahmad, who pulled out his wallet to show an ID to prove that he was a war veteran. "I was on the war front for eight years. This is not what we had a revolution for, so that they would lie to us."

All three opposition candidates attended the rally, though only Mousavi spoke. Difficult to hear above the noise of the crowd, Mousavi said the size of the demonstration made it clear that the election had been rigged.

Although the Supreme Leader Ayatullah Ali Khamenei initially congratulated incumbent President Mahmoud Ahmadinejad on his re-election and called the elections a "divine assessment," he took a surprising step Monday by asking the Guardian Council to investigate Mousavi's allegations "with precision," and called on Mousavi to follow existing concerns through "legal means." The move, an attempt to assuage concerns over the alleged fraud, was unprecedented.

Ahmadinejad, who won re-election with two-thirds of the vote according to the Interior Ministry, held a large rally on Sunday in one of the town's main squares. Speaking to a sea of supporters waving green flags -- in what appeared to be an appropriation of the color used by Mousavi -- Ahmadinejad compared the elections to a football game and said those in the streets did not represent a majority of Iranians but were people upset at having lost the game, referring to them as "weeds and dirt."

While Ahmadinejad's supporters hailed from a variety of backgrounds, the majority were visibly conservative and included large numbers of basiji paramilitary members, many of whom had driven into Tehran on their motorbikes from surrounding towns and cities to help the special forces control street clashes. Many wielded sticks and chains, and still others were outfitted with what seemed to be police shields, helmets and batons.

At the rally Monday, Mousavi supporters referred to the President's speech derisively, chanting, "Ahmadi, just keep saying it's a game of football." Marching past a Revolutionary Guard station full of uniformed men in position, the demonstrators chanted, "We are no weeds and dirt. We are the people of Iran."

One demonstrator looked to the guy by his side and yelled, "That drove me crazy. When he said that yesterday, calling the protesters weeds and dirt." A 26-year-old mechanic from Hashemiye, in the south of Tehran, said he had left his garage to come to the protest.

As a helicopter hovered overhead, the chants grew louder and arms were raised in the air: "This 63% that they say -- where is it?"

But while the demonstrations show broad discontent with perceived fraud, there are also many who believe Ahmadinejad actually won those votes. "Ahmadinejad is a man of the people. He dresses like them, talks like them, and isn't resented for having too much money," said Massoud, a 31-year-old supporter at the President's rally Sunday. "Those TV debates, in which he, for the first time, broke the taboo on old-guard revolutionaries stealing the people's money won him at least another 5 million votes."

Those charging election fraud base their claim on several main arguments. They say the results were released too quickly and were given out as a single number rather than broken down by province, as in previous elections. They also charge that some numbers simply don't make sense, such as Ahmadinejad's higher count in Mousavi's hometown of Tabriz and the other moderate challenger Mehdi Karroubi's less than 1% vote count, despite his relative popularity among ethnic Lors, Kurds and Sufis, as well as women's and students' rights activists.

People who believe in the veracity of the numbers say it is possible to get those election results fairly quickly because each polling booth could count its own votes in a matter of a few hours. As to the other charges, they chime in with the President, who said at a press conference yesterday that those who had lost were just upset because the elections did not turn out as expected.

But Mousavi supporters are incredulous. "They have stolen our vote, and now they're showing off with it," went one of the main chants at the rally Monday. After the demonstrations, loud cries of "Allahu akbar" could be heard from rooftops and windows until late into the night.

Now the Guardian Council has invited Mousavi as well as Karroubi to a meeting Tuesday to discuss their concerns. The Supreme Leader has expressed hope that the dispute can be resolved peacefully.
Posted by: Steve White || 06/15/2009 16:59 || Comments || Link || E-Mail|| [336067 views] Top|| File under:
Photos of the Revolution
Iranian women come to the aide of a man being beaten, allegedly by the Basiji. (c) Flicker.
Photos of the revolution in Tehran.

Link may age, change or expire.
Posted by: Steve White || 06/15/2009 16:57 || Comments || Link || E-Mail|| [336065 views] Top|| File under:
Unofficial results show Ahmedinejad came in 3rd
The statistics, circulated on Iranian blogs and websites, claimed Mr Mousavi had won 19.1 million votes while Mahmoud Ahmadinejad had won only 5.7 million.

The two other candidates, reformist Mehdi Karoubi and hardliner Mohsen Rezai, won 13.4 million and 3.7 million respectively. The authenticity of the leaked figures could not be confirmed.

Posted by: Frozen Al || 06/15/2009 16:02 || Comments || Link || E-Mail|| [336075 views] Top|| File under:
Details of Tehran street protests from WSJ
Wall Street Journal report; it's much as other articles in the news but does provide some on-site descriptions. I'm just posting the protest details here.

The violence in the streets ratcheted up the stakes in the most contentious election since the founding of the Islamic republic 30 years ago. Prolonged strife or a political standoff would heighten the uncertainty hanging over a country that is one of the world's biggest oil producers and Washington's main irritant in the volatile Middle East.

As night descended on Tehran Saturday, supporters of main challenger Mir Hossein Mousavi clashed with anti-riot police and plain-clothed militia. The city resembled a military zone as thousands of Special Forces units and anti-riot police stormed streets waving their electric batons and hitting rioters and onlookers.


So far no news on whether people in other Iranian cities are also protesting. If not, this is going to be short-lived.

Military cars blocked large swaths of main throughways and instead of traffic police, the para-military Basijis--trained volunteers in plain-clothes--were directing traffic. Vali Asr, the long Tehran avenue where Mousavi supporters last week formed a giant human chain during presidential campaigning, was covered in smoldered black ash--from burnt campaign posters that had been ripped from walls--and shattered glass. Dark smoke hung in the air from garbage dumpsters that were set ablaze on many streets.

On Motahari Avenue, one of the major streets in central Tehran, three public buses were set afire by demonstrators. Syamak Izadi, 62 years old, said he was riding on the bus in central Tehran when a group of men, dressed in Mr. Mousavi's trademark green, stopped the bus and told passengers to get off. They then doused it with gasoline and set it afire, he said.

Protestors played cat and mouse with the police. They gathered on corners throwing their fists in the air, then ran away when riot police descended. On Hafteh Tir square, several hundred people, including men and women, young and old, marched blocking traffic shouting "God is Great" and asking the public to join them. People gathered on pedestrian bridges and encouraged the protestors while drivers honked their horns.

There was unconfirmed shooting reported in northern Tehran with reports of one woman injured from stray bullets.

"The results are not acceptable to us, Mousavi needs to lead the crowd and depose this government," said a 37-year-old biologist who gave his name only as Kasra.

Shouts of "Allah o Akbar" rocked Tehran, reminiscent of the revolution where residents take to their rooftops and shout God is Great in order to show their protest.

Mobile phone service was suspended across the capital. BBC's Persian language service, which many Iranians listen to for news, was jammed. Social networking site Facebook, used by Mr. Mousavi's young supporters to organize, was blocked. On Vali Asr, a pedestrian bridge was set ablaze near Mellat Park.

Supporters of Mr. Mousavi had begun gathering outside the interior ministry and outside his campaign headquarter in central Tehran early in the morning. At that time, uniformed police and plain-clothes security officials broke up groups of protesters, chasing some away from the buildings.

At one point, groups of supporters near Mr. Mousavi's headquarters shouted "death to the dictator," a chant borrowed from the Iranian revolution. Security forces responded by bludgeoning several with batons.

Several journalists were beaten badly, and a female protester was beaten unconscious by uniformed police. As the police battled the protesters, demonstrators and onlookers from windows and from the sides of the streets shouted, "security forces, shame on you."

"Is this democracy?" said Ali Reza, a 30-year-old Mousavi campaign worker, whose eyes were red from tear gas and his white pants torn and bloodied. "We don't have any power to fight these people, but what they are doing is unfair," he said.

Security forces also used pepper spray and tear gas against workers inside the campaign headquarters, throwing canisters through the front door.

Most shopkeepers had closed their stores along the street. But several also opened their doors to provide refuge to protesters. At a traditional Persian restaurant, security forces knocked down the front door, and dragged out dozens of young men and women.

Iranian universities--in the middle of final exams--suspended classes for a week as of today, students said.
Posted by: Steve White || 06/15/2009 00:00 || Comments || Link || E-Mail|| [336065 views] Top|| File under:
Status
Fred is going to be out for a few more days. Apparently Nurse Ratchet was a little too exuberant in physical therapy so Fred is having an adjustment.

The mods are on duty, the Bloid is on schedule, and we'll keep following the WoT (even if Bambi sez there isn't one anymore).

To our regular readers who contribute, we thank you in advance. Please remember the rules and help us mods with formatting, links, etc.
Posted by: Steve White || 06/15/2009 00:00 || Comments || Link || E-Mail|| [336079 views] Top|| File under:
Who's in the News
71
[untagged]
1
Islamic Jihad
Bookmark
E-Mail Me
The Classics
The O Club
Rantburg Store
The Bloids
The Never-ending Story
Thugburg
Gulf War I
The Way We Were
Bio
Merry-Go-Blog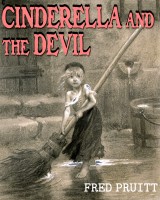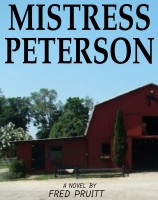 On Sale now!


A multi-volume chronology and reference guide set detailing three years of the Mexican Drug War between 2010 and 2012.

Rantburg.com and borderlandbeat.com correspondent and author Chris Covert presents his first non-fiction work detailing the drug and gang related violence in Mexico.

Chris gives us Mexican press dispatches of drug and gang war violence over three years, presented in a multi volume set intended to chronicle the death, violence and mayhem which has dominated Mexico for six years.
Click here for more information


Meet the Mods
In no particular order...


Steve White
Seafarious
tu3031
badanov
sherry
ryuge
GolfBravoUSMC
Bright Pebbles
trailing wife
Gloria
Fred
Besoeker
Glenmore
Frank G
3dc
Skidmark



Better than the average link...



Rantburg was assembled from recycled algorithms in the United States of America. No trees were destroyed in the production of this weblog. We did hurt some, though. Sorry.
34.204.181.91

Help keep the Burg running! Paypal: