Caucasus/Russia/Central Asia
Radical nationalists may have carried out Russian attack
Radical Russian nationalists could have carried out Sunday's bombing of a passenger train traveling from Grozny to Moscow, investigators said Tuesday.

"We consider this version on a par with a plot by Chechen terrorists," Yelena Rassokhina, a spokeswoman for the Moscow region prosecutor's office, which is in charge of the investigation, said by telephone Tuesday.

Citing the ongoing investigation, she refused to disclose what evidence had prompted investigators to put radical Russian nationalists on the list of prime suspects.

A homemade bomb went off at about 7:10 a.m. under the locomotive of the passenger train, which was 150 kilometers south of Moscow, derailing the locomotive and four passenger cars. No one was killed, but three injured passengers remained in Moscow hospitals as of Tuesday afternoon, Interfax reported.

An unnamed explosives expert from the investigation team told Interfax on Tuesday that the bomb had been assembled "utterly unprofessionally."

According to Russian media reports of investigators' findings, explosives equivalent to 3 kilograms of TNT were detonated by a toggle switch and six ordinary household electric batteries mounted on a piece of plywood. Investigators also found 50 meters of thin telephone cable connecting the bomb to the detonator.

"You get the feeling that one terrorist read a printout of 'The Terrorist Cookbook' from the Internet, and another one used these sketches to make a bomb," the explosives expert said, Interfax reported. He added, however, that the bomb could have been the work of a skilled explosives expert seeking to mislead investigators.

The experts said that the bomb bore similarities to the one used in March's ambush of Unified Energy Systems chief Anatoly Chubais. Three retired military officers connected to nationalist organizations were arrested in the attack and law enforcement agencies put three other people on wanted lists.

No group had claimed responsibility for the bombing as of Tuesday afternoon, and political analysts were divided as to whether in Chechen rebels or radical Russian nationalists had likely carried out the attack. Other theories, such as an attack by hooligans or aggrieved Chechen war veterans, were largely discounted.

"Planting explosives under a train can be done only with ideological motives," said Alexei Makarkin, an analyst with the Center for Political Technologies.

Alexander Verkhovsky, a researcher with the Moscow-based Sova think tank specializing in radical nationalist and neo-Nazi groups, said that neo-Nazis appeared to be most motivated for such an attack.

"They may feel that beating dark-skinned migrants on the streets is no longer an effective way to 'cleanse' Russian cities," he said. "Bombing a train coming from the Caucasus sends a much stronger signal and is much easier and safer to do."

He said that neo-Nazi groups probably did not fear arrest, due to the poor track record of law enforcement agencies in catching the perpetrators of such attacks.

"Whenever we are shown someone tried and prosecuted in terrorism cases, there is often a doubt that the right person is being punished," he said. "Neo-Nazis feel the same way and if a Chechen were to be tried in a bombing they carried out, it would suit them fine."

Russian neo-Nazis have been suspected of involvement in several smaller bomb attacks, including the planting of a hand grenade attached to an anti-Semitic poster near a highway outside Moscow in 2002. A woman who picked up the poster was badly wounded.

Alexander Savostyanov, leader of Russia's biggest radical nationalist group, the National Power Party of Russia, said by telephone Tuesday that nationalists would never bomb a train from Chechnya "because there were Russians among the passengers and crew."

He said, however, that he would not rule out that some fringe element or mentally disturbed individuals in Russian nationalist circles could have bombed the train.

Makarkin of the Center for Political Technologies said that the bombing fitted the pattern of previous attacks outside Chechnya claimed by Chechen warlord Shamil Basayev.

"If this attack had taken place anywhere in the North Caucasus, there would be not much fuss about it. But when it happened in the Moscow region, it was a shock for many here," he said.

The resumption of train services between Grozny and Moscow has been trumpeted by the Kremlin as a sign of peace returning to Chechnya, and so rebels could have seen the train as a legitimate target, Makarkin said.

The amateurish attack could have been due to the Chechen resistance movement running short of trained fighters, he said.
Posted by: Dan Darling || 06/15/2005 17:14 || Comments || Link || E-Mail|| [6475 views] Top|| File under:
Gunman killed on the Chechen border
One gunman was killed after Russian servicemen blockaded two of them in a house in the southern town of Khasavyurt on Wednesday, local officials said from the town on Chechnya's border.

Interior Ministry troops captured the other gunman after he was wounded.

"The fighter was detained after being wounded by a sniper," said Khasavyurt Deputy Mayor Arsen Murtazaliyev.

It was the latest in a series of sieges in the town, which is inhabited by people ethnically close to the Chechens and largely outside central government control.

Khasavyurt, and much of the region of Dagestan, has been rocked by an overspill of violence from Chechnya, where Muslim rebels have fought Russian rule for a decade.

Police and officials die on an almost daily basis in Dagestan, although it is hard to distinguish between the attacks of criminals and Islamic militants who say they want to set up an Islamic state uniting much of Russia's North Caucasus.
Posted by: Dan Darling || 06/15/2005 17:13 || Comments || Link || E-Mail|| [6475 views] Top|| File under:
Down Under
Hostage freed but Islamist claims victory
Today Douglas Wood, Australian hostage, was freed in a joint Iraqi-US military operation. You wouldn't know it as Sheikh al-Hilaly, in Iraq "negotiating" his freedom has claimed it as his personal victory and that Douglas Wood was released. Govt appears not to care now hostage is free and is letting him claim this victory.
The truth is, he wasn't released, he was freed in a military raid. But the following is how the original story is now being perverted:
Cleric to receive hero's welcome
AUSTRALIA's Islamic community is celebrating the release of Australian hostage Douglas Wood and the part played in it by its spiritual leader, Sheik Taj al-din al-Hilali. The sheik, a controversial figure in Australia, has spent much of the past month in Iraq trying to negotiate Mr Wood's release.


Including telling the Jihadis he supports their jihad, including telling Australia it's close relationship with the US was not helping Douglas Wood.


The Australian Federation of Islamic Councils says the sheik, or Grand Mufti as he is also known, knew as early as 2am (AEST) today that Mr Wood had been released


(freed by a joint Iraqi/US military raid)


by the insurgents who kidnapped him in early May, Council head Amjad Ali Mehboob said he had spoken by phone to the sheik, who was in Cairo. "He said everything had been set in place for Mr Wood's release for some time,


like last time he promised Wood would be released and he wasn't...


but he was very glad Mr Wood had been released," Mr Mehboob said. "The mufti risked a lot ... he is not in good health. "He will be joining the Wood family after he has had some check-up and things." Australian Muslims, who have long complained


repeatedly, vocally despite being protected by legislation and a PC media such as SBS who refuses to even report the word Islam and terrorist in the same sentence even when it is blatantly factually required. That's right we're all racists here...


of being discriminated against, particularly since the September 11 attacks in the US, believe the release of Mr Wood will provide a much needed boost to the community.


by lying about the importance of Hilaly in freeing Wood I suppose...


The sheik has been widely criticised in Australia over his reported speeches and sermons, seen by many as provocative.


Racist, anti-women, anti-gay, anti-jew, anti-kuffar...


He was quoted in a sermon a few years ago as saying Jews were the underlying cause of all wars.


And yet he was never taken to court... why?


He was also reported as praising suicide bombers and calling the September 11 attacks in New York "God's work". He claimed to have been mistranslated.


But he wasn't.
Posted by: anon1 || 06/15/2005 09:35 || Comments || Link || E-Mail|| [6518 views] Top|| File under:
Europe
Rotterdam mosque gutted by arson
AMSTERDAM — A mosque was gutted by an arson attack in the west of Rotterdam in the early hours of Wednesday morning. Police have said the inside of the Shaan-e-Islam prayer room in a warehouse on the Aleidisstraat has been destroyed. The mosque is linked to the Dutch Muslim association NMA and is mainly frequented by members of the Surinamese community. The cause of the fire has yet to be established. It was discovered at about 4am after local residents heard a loud bang. A police spokesperson said the blaze caught hold quickly in the building and the ground floor which houses the mosque was totally burnt out. There were no injuries.


Was it arson? Or somebody smoking in the magazine?

Several slogans were clearly visible on the outside walls of the building in news footage of the building on Wednesday morning. Locals claim the messages were also written in the early hours of Wednesday morning and the police are investigating if there is an actual link between the slogans and the fire. The message in one of the slogans read: "geen moskee in Zuid" (no mosque in south). Another was the word "Lonsdale" along with a cross in a circle, a far-right symbol. Some Dutch right-wingers, particularly teenagers with fascist sympathies, have a preference for clothing made by the Lonsdale clothing company in the UK because the middle letters of the brand name — nsda — call to mind Adolf Hitler's Nazi party, NSDAP.


Pro-friggin'-found, man! You gonna hog that bong all night?

Another slogan "Theo R.I.P." which was daubed on the wall of the mosque is a reference to filmmaker and Muslim critic Theo van Gogh. Van Gogh was murdered in Amsterdam on 2 November and a Muslim man who was arrested moments later following a gun battle with police has admitted killing Van Gogh. Mosque chairman Abdoelhak Billar expressed shock at the arson attack on the Shaan-e-Islam when he was interviewed by RTL Nieuws. "Arson and racist slogans are an abnormal act
 committed only by pathetic people," he said.


... just like murdering people you don't agree with by slaughtering them like sheep.

The mosque has been based in its current location since 1982 and has never been attacked before. It is due to be move to the south of Rotterdam in 18 months time, but Billar said he did not see this as the motive for the attack. Some media outlets reported on Wednesday that there had been a rally by right-wingers in the south of the city at the weekend in protest at the coming of the mosque. Denying this was the case, Billar said "everything is arranged".


"We're comin' whether you like it or not. And we have more brownshirts than you do..."

On Tuesday a court in Rotterdam sentenced a man, 25, to 12 months, with six suspended, for an arson attack on the Mevlana mosque on 7 November 2004 — five days after Van Gogh's murder. Taking into account time he had already served in custody, the defendant walked free after the court handed down its ruling. The Mevlana mosque is in the same part of Rotterdam as the Shaan-e-Islam mosque. In April, another man received 12 months, with nine suspended for an arson attack on the Rahmann mosque in Breda a day after Van Gogh was killed. Badir Islamic primary school in the Brabant town of Uden was totally destroyed by arson a week after the killing. Several native Dutch schoolboys have appeared in court in relation to this incident.
Posted by: too true || 06/15/2005 12:37 || Comments || Link || E-Mail|| [6502 views] Top|| File under:
Islamic suspects linked to Iraq al-Qaeda leader arrested in Spain
MADRID — A major operation across Spain has led to the arrest of 16 suspects linked to the al-Qaeda leader in Irak Abu Musab Al Zarqawi. The alleged terrorists were detained in Madrid, Andalusia, Catalonia, Levante and Ceuta, Spain's north African enclave. Eleven suspects are allegedly linked to Abu Musab Al Zarquai, who is the leader of al-Qaeda in Iraq and behind Islamic terrorist attacks in the country. The other five suspects are said to be linked to the Madrid train bombings in March last year in which 191 people were killed. Five hundred police have been involved in the operation. The Spanish ministry of the interior said the operation was ongoing and more arrests could follow.
Posted by: too true || 06/15/2005 12:35 || Comments || Link || E-Mail|| [6474 views] Top|| File under:
Madrid bombings suspects held in Paris
French intelligence agents were on Tuesday questioning two men arrested on suspicion of helping one of the organisers of the March 2004 bomb attacks in Madrid, officials said. The two men, whose names and nationalities were not released, were detained Monday in the Paris suburbs and were being held at the headquarters of the domestic intelligence service DST.

They are suspected of providing lodgings for Hassan El-Haski, a member of the Moroccan Islamic Combatant Group who Spanish police believe was one of the masterminds of the Madrid train bombings. Nearly 200 people were killed in the explosions on March 11, 2004

This article starring:
HASAN EL HASKI
Moroccan Islamic Combatant Group
Moroccan Islamic Combatant Group
Posted by: too true || 06/15/2005 12:22 || Comments || Link || E-Mail|| [6470 views] Top|| File under:
Spain detains 16 terror suspects
Spanish police have arrested 16 people suspected of having links to Islamic terror groups. Five of the suspects were held for alleged involvement in the Madrid train bombings of March 2004. The other 11 men are thought to have links to Abu Musab al-Zarqawi, the Jordanian militant spearheading the insurgency in Iraq. Some 500 police took part in raids in Madrid and a number of regions across Spain, the interior ministry said. No weapons or explosives have been reported found.

A series of co-ordinated bombs attacks on trains in Madrid on 11 March last year killed 191 people and sparked a wave of police raids on suspected militants. Dozens have been arrested and several have already faced trial. Twenty-four men charged with terror offences recently appeared in court, three of them accused of involvement in planning the 11 September 2001 attacks on the US. As well as Madrid, Wednesday's arrests were made in the north-eastern region of Catalonia, Andalucia in southern Spain, Levante in the east, and Ceuta, Spanish territory on the northern Moroccan coast.
Posted by: Steve || 06/15/2005 09:24 || Comments || Link || E-Mail|| [6476 views] Top|| File under:
Fifth Column
Gitmo Interrogators= Nazis, Soviet Gulag & Pol Pot
al-Jiz? BBC? MoveOn.org? Nope, Senator Dick Durbin D-Illinois remarks from the Senate floor last night:
"Polls show that Muslims have positive attitudes toward the American people and our values. However, overall, favorable ratings toward the United States and its Government are very low. This is driven largely by the negative attitudes toward the policies of this administration. Muslims respect our values, but we must convince them that our actions reflect these values. That's why the 9/11 Commission recommended:


We should offer an example of moral leadership in the world, committed to treat people humanely, abide by the rule of law, and be generous and caring to our neighbors.


What should we do? Imagine if the President had followed Colin Powell's
advice and respected our treaty obligations. How would things have been different?
We still would have the ability to hold detainees and to interrogate them aggressively. Members of al-Qaida would not be prisoners of war. We
would be able to do everything we need to do to keep our country safe. The difference is, we would not have damaged our reputation in the international community in the process. When you read some of the graphic descriptions of what has occurred here—I almost hesitate to put them in the RECORD, and yet they have to be added to this debate. Let me read to you what one FBI agent saw. And I quote from his report:



On a couple of occasions, I entered interview rooms to find a detainee chained hand and foot in a fetal position to the floor, with no chair, food or water. Most times they urinated or defecated on themselves, and had been left there for 18—24 hours or more. On one occasion, the air conditioning had been turned down so far and the temperature was so cold in the room, that the barefooted detainee was shaking with cold. . . . On another occasion, the [air conditioner] had been turned off, making the temperature in the unventilated room well over 100 degrees. The detainee was almost unconscious on the floor, with a pile of hair next to him. He had apparently been literally pulling his hair out throughout the night. On another occasion, not only was the temperature unbearably hot, but extremely loud rap music was being
played in the room, and had been since the day before, with the detainee chained hand and foot in the fetal position on the tile floor.


If I read this to you and did not tell you that it was an FBI agent describing what Americans had done to prisoners in their control, you would most certainly believe this must have been done by Nazis, Soviets in their gulags, or some mad regime—Pol Pot or others— that had no concern for human beings. Sadly, that is not the case. This was the action of Americans in the treatment of their prisoners."
Posted by: Steve || 06/15/2005 14:21 || Comments || Link || E-Mail|| [6473 views] Top|| File under:
Great White North
Mounties uncover 'Al Qaeda' cache
O
TTAWA—The RCMP and Canadian military believe they've discovered a vital cache of information on Al Qaeda that includes the whereabouts of wanted members and details of attacks on coalition forces in Afghanistan. The information is allegedly contained in a laptop, dozens of DVDs, audiocassettes and the pages of diaries, seized by the RCMP officers who met Zaynab Khadr at Pearson airport with a search warrant as she arrived back in Canada in February, court documents state. Khadr is the eldest daughter of a family that has admitted close ties to Al Qaeda leader Osama bin Laden and whose patriarch was once believed to be the highest-ranking Canadian member of Al Qaeda. Her younger brother, Omar, is currently Canada's only known detainee in the American camp in Guantanamo Bay, Cuba.

The Khadr family is featured on a regular basis here at Rantburg. Brother Abdurahman also spent time at Club Gitmo

With the three-month time limit allotted to the federal police force to hold the items having now expired, the RCMP must go to a Toronto court this Friday to persuade a judge to allow them to continue doing a forensic evaluation of the seized materials. But Khadr's lawyer Dennis Edney says the Mounties are on nothing more than a "fishing expedition," and will argue that Khadr is entitled to her possessions.

Khadr, 25, said in an interview yesterday that anything found on the laptop, except personal pictures and a few "cartoons" that she downloaded, are not hers. She says she bought her laptop second-hand about seven months before coming to Canada. The audiocassettes, described in court documents as providing "significant information regarding `after-battle action reports' of Al Qaeda and Taliban insurgents" involved in attacking coalition forces in Afghanistan, were found among her father's possessions after he was killed in 2003, Khadr said. "I think it's my right to bring what I want since I'm not breaking any laws, so I decided to bring them," she said. "Although I don't know what's on them, I still thought I'd bring them."

The "I don't know, they ain't mine, I'm being framed" defense.

Khadr has not been charged in Canada or Pakistan, where she lived with her young daughter and sister before returning to Scarborough to be with her mother and brothers. The court documents state there are "still a number of steps" to be taken in the investigation, that cannot be disclosed, but that her written records are being studied by the RCMP's behavioural sciences unit for a "psychological analysis" and to determine if she is a "threat to society."

Among her possessions, the RCMP allege, are downloaded clips of bin Laden's voice and songs — one titled "I am a Terrorist" — which contain excerpts from speeches calling for the killing of Americans. There is also allegedly a video clip of a 2003 attack on a compound used by Westerners in Riyadh, Saudi Arabia and cassettes about insurgent attacks in Afghanistan. Canada has troops stationed in Afghanistan.
"(T)hey provide insights into the tactics, techniques and procedures by these insurgent groups," the documents allege. "They (also) provide time and place information regarding activities of key Al Qaeda and Taliban personalities who are presently at large and operating against coalition troops." The seven-page affidavit by RCMP Sgt. Konrad Shourie, filed last month in the Ontario Court of Justice, provides rarely revealed details about the terrorism investigation.

The Khadr family has created its share of controversy. Khadr's father, Egyptian-born and Canadian citizen Ahmed Said Khadr, generated enough public pressure in 1996 to convince prime minister Jean Chrétien to intervene when he was facing charges in Pakistan in connection with the bombing of the Egyptian embassy in Islamabad. He died in a battle in Pakistan in October 2003. After the Sept. 11, 2001 attacks he was put on a list of suspected Al Qaeda terrorists. His family's connections to bin Laden were confirmed three years later with a documentary where his son, Abdurahman, admitted to growing up in an "Al Qaeda family."
Posted by: Steve || 06/15/2005 10:47 || Comments || Link || E-Mail|| [6475 views] Top|| File under:
Home Front: WoT
Heroic Female MP: Bronze Star with 'V', Combat Medic Badge
The kicker is in the last sentence.
It was only supposed to be a mission to deliver a tire to an MP patrol that had come under heavy fire along Alternate Supply Route Sword near Baghdad. But Staff Sgt. Serena Maren Di Virgilio's convoy drove right into an ambush. Their three-truck convoy had been hit with a rocket- propelled grenade. "I heard myself screaming, but I couldn't hear anything else," Di Virgilio said as she looked away, as if watching a scene from the movie of her life. "Everything was black, and there was smoke everywhere. I'll never forget that smell."

And even though the medic from the Headquarters, 230th Military Police Company, was covered with shrapnel wounds, she took care of every soldier in her unit before caring for herself. She focused much of her attention on the gunner of her truck, Spc. Jonathan Kephart, 21, who had shrapnel lodged in his brain. She stabilized Kephart up until the last minute before placing him in a medical evacuation helicopter. "I feel a lot of guilt for the fact that he died," Di Virgilio said with a thick voice, as tears filled her light blue eyes.

This is one of the first times she has spoken of the ambush, which took place on April 8, 2003. Di Virgilio said she was just doing her job. Others call her a hero. Though at first the 31-year-old from Colorado said her memory of the ambush was fuzzy, the details came flooding back as she relived the day in her mind. The Iraqis hit the convoy with everything they had once the troops hit the end of one stretch of road. A string of bombs on the road blocked the troops from going any further, forcing them to turn around and head back into ambush. That's when Di Virgilio's truck was rocked by the RPG. "Kephart was hit. I saw through the smoke, behind the team, that Kephart had fallen back against the cooler, his legs up by the radio. I could only see him from the waist up and then just his legs. He was staring right at me."

Kephart's fading eyes locked on Di Virgilio as the medic in her took over. She said the hundreds of Iraqis who had lined up behind berms along either side of the road disappeared. She could no longer hear the whiz of bullets flying by. The explosions no longer mattered. All that mattered was keeping Kephart alive. While she worked, Iraqis drove alongside the Army trucks to shoot point blank at the troops. Slowly, the disabled Army trucks made it out of the kill zone. "She did the medic thing, but she was unbelievably level-headed through it all," said Master Sgt. Edwin Rossman, who was the fourth platoon sergeant during the ambush. "She went beyond the work of a medic, helping with weapons and ammo at the start of the ambush."

Di Virgilio — who is the single mother of 10-year-old Taylor Potts — said the real heroes are Sgt. Amy Kovac, who drove the truck out of the ambush, or Staff Sgt. Stephen Mandernach, who took over duties as gunner once Kephart was down. But it was Di Virgilio who received the Bronze Star with "V" device. She also has earned a Purple Heart and a Combat Medic Badge. And the horror of that day hasn't changed Di Virgilio's view of the Army: Before leaving Iraq, she re-enlisted.
Posted by: rkb || 06/15/2005 13:28 || Comments || Link || E-Mail|| [6478 views] Top|| File under:
Southeast Asia
Bomb material found at Jakarta train station
Indonesian police found a partly assembled explosive device at a south Jakarta train station yesterday and a bomb squad was called in to dismantle it, a spokesman said.


Police were also seen stopping and searching vehicles outside another train station in the central part of the city early yesterday.

The discovery of the materials at the Tanjung Barat station came after reports last week that Indonesian troops were hunting for five cars believed to be carrying bombs made by al Qaeda-linked militants.

"We found 300 grams of potassium along with light bulbs, batteries, switches and nails which were assembled into a device, but it required more ingredients before we even can call it a firecracker," said Jakarta police spokesman Tjiptono.

Police have said that Malaysians Azahari bin Husin and Noordin M Top, believed to be key Jemaah Islamiah members, are recruiting and planning another attack.

Australia and the United States recently issued warnings to their citizens in Indonesia, saying intelligence suggested plans by terrorists to carry out attacks in the country were in their advanced stages.
Posted by: Dan Darling || 06/15/2005 15:03 || Comments || Link || E-Mail|| [6474 views] Top|| File under:
Thai Buddhist beheaded in south
A Buddhist man has been found beheaded in the majority Muslim province of Pattani in southern Thailand. A note found next to the man's head claimed the murder was carried out in response to last week's arrest of a prominent Muslim student leader. It was the fifth decapitation in a conflict that has claimed more than 700 lives in the past 18 months.

The note next to the severed head of retired teacher Kamol Chuneth carried a message obviously intended for police. The note said that the authorities had arrested the wrong man. The person it appeared to be referring to is a local Muslim student leader, who was recently arrested and charged with involvement in the ongoing unrest. He is currently being held in the capital, Bangkok.

Since the violence escalated in January 2004, the death toll has continued to rise steadily in a conflict between local Muslim separatist groups and the Buddhist Thai authorities. Many Muslims have complained of discrimination by the central government, particularly in education. Thai Prime Minister Thaksin Shinawatra publicly stated last month that his government would tone down its hardline stance on the issue. However the almost daily murders in the area appear to signify he is no closer to solving the problem.
Posted by: Steve || 06/15/2005 09:19 || Comments || Link || E-Mail|| [6470 views] Top|| File under:
Details of Foiled Pirate Raid on Malaysian Tanker
LANGKAWI, June 14 (Bernama) -- Ten Indonesian pirates surrendered without resistance, Tuesday after their attempt to seize a Malaysian-registered oil tanker off Langkawi was foiled by a crewman who dived into the sea, stole their speed boat and then led a police team back to the vessel.

The pirates surrendered to the marine police at 3.40pm, almost 12 hours after boarding the tanker Nepline Delima which was registered in Port Klang and owned by Shah Alam-based shipping company Nepline Berhad.

Kedah police chief Datuk Supian Ahmat said only a one-metre-long machete was found on the tanker while other weapons used by the pirates, believed to be firearms, had been thrown overboard... the captain of the tanker, an Indonesian, and two crewmen were taken to Langkawi Hospital to be treated for injuries on their heads and faces sustained from being beaten by the pirates. Three other crewmen were also treated at the hospital for dizziness...

Supian said the pirates boarded the tanker, which was loaded with diesel and heading from Singapore to Myanmar with a 19-man crew, at about 4am 25 nautical miles west of Langkawi near Thailand's maritime border... the sailor who escaped alerted marine police at Bukit Malut at about 9am and a 20-member police team led by DSP Abdul Salam Abdul Halim raced to the scene. The police team intercepted the tanker 23 nautical miles from Pulau Rebak Besar, Langkawi, at about 12.25pm.

Abdul Salam called on the pirates to surrender but they refused and instead threatened to kill the crew and burn the ship. However, the pirates agreed to bring the tanker to about four nautical miles off Pulau Rebak Besar where it anchored at about 1pm... the negotiations with the pirates continued until 3.20pm when they finally gave in and surrendered.

All the crew members and the captain have been allowed to return to the 90-metre-long tanker, which is now berthed near Awana Porto Malai, to wait for the police to take their statements... the pirates, aged between 22 and 45 years, were being detained at the Langkawi marine police headquarters.
Posted by: Pappy || 06/15/2005 01:03 || Comments || Link || E-Mail|| [6469 views] Top|| File under:
Syria-Lebanon-Iran
Defendant slain in court room
A Lebanese national killed a defendant being tried for genocide in a Beirut courtroom Wednesday in an act of revenge, police said.

They're conducting genocide trials in Lebanon? Did they clear this with the UN?

The minute defendant Mohammed Farhani appeared in court at the military tribunal, a member of the audience, Mustafa Mustafa, rushed to the middle of the room and shot him.

"Take this, mutha f**ker!" BANG!

Police said Mustafa smuggled the gun in the tribunal building by hiding it in the gypsum that covered his leg which he pretended that it was broken. Mustafa did not go through the metal detector pretending that his fractured leg was fixed with metallic plate and screws, police added.

Ok, I give him A+ for the hidden gun in the cast gag, A+ for talking his way around the metal detectors and A+ for marksmanship. He does lose points for lack of an escape plan, but still gets a final grade of A.

Initial investigation indicated that Mustafa acted to avenge the killing of his brother.

No details as to who his brother was, why he was killed and why this is a genocide trial
Posted by: Steve || 06/15/2005 10:05 || Comments || Link || E-Mail|| [6473 views] Top|| File under:
Paper: U.S. massing troops near Syria
DUBAI, United Arab Emirates, June 15 (UPI) -- A United Arab Emirates daily, citing unnamed sources, reported Wednesday the United States was massing troops on the Syrian-Iraqi border. The pro-government al-Bayan daily quoted unidentified Arab officials as saying that Egypt and Saudi Arabia "have reliable information from Damascus of U.S. military mobilization on the Syrian-Iraqi border." The sources also told the paper the U.S. forces have repeatedly crossed the Iraqi border with the "pretext of chasing infiltrators and Iraqi insurgents."


Gee, he sez that like it's a bad thing

They said that Egypt and Saudi Arabia will express their "grave concern over the growing U.S. administration's threats against Syria" during U.S. Secretary of State Condoleezza Rice's visit to the Middle East that starts at the end of the week.
Posted by: Steve || 06/15/2005 09:47 || Comments || Link || E-Mail|| [6483 views] Top|| File under:
Ethnic Arab Intifada Targets Richest Iranian Oil Resource
from Debka, so it is either right on target or way off ...



On the march against the Tehran regime since April, the ethnic Arab rebels of Iran's southwest province of Khuzestan have for the first time struck an Iranian oil target. This attack, revealed here by DEBKAfile's Exclusive Iranian sources, took place Wednesday, June 8. The guerrillas struck the new petrochemical installations of the Karoun Oil and Gas Production's drilling and well services, east of the provincial capital of Ahwaz.

Saturday night, June 11, President Mohammed Khatami flew in to the restive region which supplies 80% of Iran's oil output to assess the damage.

Four hours after he returned to Tehran, Arab guerrillas detonated four bombs in Ahwaz — one at least by a suicide bomber - against the Iranian planning ministry near the governor's seat, the central post office, the housing ministry and the home of the Tehran-appointed director of the local television station. At least eight people were killed, up to 35 injured

Later Sunday, June 12, a busy Tehran square was the scene of another bombing attack, the first the Iranian capital had experienced in a decade. One person was killed, according to the Iranian interior ministry.

The Khuzestan Arab guerrillas, calling their movement Nahda (Renaissance), hit the two Iranians cities five days before the June 17 presidential election. They brought to a climax bombing attacks for weeks against trains, banks and government buildings - and most recently nightly shooting attacks on the Ahwaz campaign offices of presidential candidates Hashemi Rafshanjani and former Revolutionary Guards commander Mohsein Rezai. Nahda appears to represent a coalition of Khuzestan's at least eight anti-government groups.

About two weeks ago, Iranian security arrested thousands of Arab community leaders in Khuzestan, releasing them later against bonds running into hundreds of thousands of dollars against their abstinence from anti-government activities. A second round of mass arrests took place Sunday. Khuzestani Internet links were also cut.

The ethnic Arabs of Khuzestan, some 3% of Iran's 67 million inhabitants, are now threatening to boycott next Thursday's election. This organized protest by the 2 million Shiite Arab inhabitants of Iran's most abundant oil center would be a severe blow for the Islamic regime.

Teheran has accused US and British intelligence of engineering Arab unrest in Khuzestan from across the border in Iraq. Iraq Kurds are also believed to be assisting the rebels. The Iranians countered two weeks ago by halting all Iranian pilgrimage to Iraqi Shiite shrines, virtually shutting their borders with Iraq.


more, please


Iranian Arabs, mostly Shiites, had been making regular pilgrimages to Najef and Karbala in the last two years. Officials in Tehran accused US and Iraqi intelligence of recruiting these pilgrims and sending them back home trained for anti-government guerrilla action


Ain't life a bitch when doors swing both ways?
Posted by: too true || 06/15/2005 09:52 || Comments || Link || E-Mail|| [6498 views] Top|| File under:
Hamade, Justice officials discuss October attack
Justice Minister Khaled Qabbani conferred with MP Marwan Hamade on Tuesday about the latest developments in the investigation into the October 1, 2004 assassination attempt against Hamade, in which the MP was severely injured and his companion killed. Accompanied by his lawyer, Salim Othman, Hamade spoke with Qabbani along with Investigating Magistrate Saqr Saqr, in charge of the case.

Hamade expressed gratitude for the minister's concern, and praised Qabbani's competence and honesty. The MP said he hoped that cooperation with the international community would yield results in the case. "All these incidents confirm my accusations about the security regime that spread corruption in Lebanon and its institutions for the past years," he added. Judicial sources said Hamade provided Saqr with evidence and information that could lead to an arrest. When asked, the MP said: "This is confidential and we will keep it secret so that none of the criminals takes advantage of the situation."
Posted by: Fred || 06/15/2005 00:00 || Comments || Link || E-Mail|| [6474 views] Top|| File under:
Iran arrests suspects in deadly blasts
Iran has made its first arrests over a string of deadly pre-election bombings blamed on Iraq-based extremists, vowing that the presidential poll would go ahead without disruption. Up to 10 people were killed in separate attacks in the Arab-dominated city of Ahvaz and the capital Tehran on Sunday, rattling the country in the midst of a fractious and sometimes bruising election campaign. "Some of the perpetrators of the acts have been arrested, others are on the verge of being caught," Information Minister Ali Yusseini told reporters. "They have foreign links," he added, without giving further details.

Ahvaz Governor Mohammad Jafar-Sarrahmi pointed the finger at the Iraq-based People's Mujahideen, which is Iran's main armed opposition group, and Baathist supporters of deposed Iraqi president Saddam Hussein. "They want a low turnout [in the election] to show people were not present. They tried satellite television and leaflets, but this did not work. They want to create fear," he said.
Posted by: Fred || 06/15/2005 00:00 || Comments || Link || E-Mail|| [6472 views] Top|| File under:
Iraq-Jordan
More On Douglas Wood's Release
AUSTRALIAN hostage Douglas Wood was freed by Iraqi troops when they stumbled on him during a search of a suspected insurgent weapons dump near Baghdad. Troops had identified "suspect activity" at a suburban Baghdad house and took up combat positions around it, exchanging fire with gunmen on the rooftop. Brigadier General Jaleel Khalaf Shewi, commander of the Iraqi brigade that rescued the Australian engineer, said the militants were "taken completely by surprise". The troops found Mr Wood blindfolded and cuffed underneath a blanket. When they asked the occupants of the house who the man was, they said: "This is our father, he is sick."

Three people were arrested at the scene and Mr Wood was taken to a Baghdad hospital where he is now resting under the protection of Australian troops. "I'm extremely happy and delighted to be freed," he said in a statement. Mr Wood was positively identified by correctly naming his childhood dog to Australian counter-terrorism official Nick Warner in Baghdad. Friends said today Mr Wood had asked for a Victoria Bitter beer and an update on the progress of Geelong in the AFL championship.

Mr Wood, whose release was reportedly under negotiation by senior Sydney Muslim cleric Sheik Taj al-Din al-Hilaly. Supporters of Sheik Hilaly, who left Iraq earlier this month, said the cleric's efforts helped secure Mr Wood's release. US military officers said, however, that the Iraqi troops effectively "stumbled across Wood" during a "routine" raid on a suspected insurgent weapons cache. "Iraqi soldiers ... discovered Wood and an Iraqi hostage in the northwest Baghdad neighborhood of Al-Adel while conducting a planned cordon-and-search operation for a weapons cache," a US military statement said.

Prime Minister John Howard told Parliament shortly after 6.45pm last night: "Mr Wood was recovered a short while ago in Baghdad in a military operation that I am told was conducted by Iraqi forces in co-operation in a general way with force elements of the United States". Mr Howard said Mr Wood, who suffers from a serious heart complaint, had "suffered immensely" in captivity. The news of his release was conveyed to Mr Wood's brother Malcolm and other family members last night in a phone call by Mr Downer about 6pm. "They were slightly disbelieving," Mr Downer said. "Their hopes had been raised and dashed over the last six weeks. I told them no, we had the so-called "proof of life" test we had applied - asking him a question and him being able to give a personal answer to that question. Very few have been released by military action of this kind." Speaking outside his home in Canberra, Malcolm Wood said: "The family, of course, are delighted."

Malcolm Wood and his brother Vernon are due to give a press conference in Canberra at 11am AEST. Family spokesman Neil Smail said the family had been greatly relieved by the news. "The family greatly appreciates the work that has been done towards Douglas's release by the Australian government team in Iraq and officials in Canberra, other agencies in Iraq and earlier by Sheik Hilaly." Mr Howard told parliament that at no stage had a ransom been paid. Mr Downer said Mr Wood had been "extraordinarily lucky". Canberra had approved in-principle hostage release operations using military forces but had no prior knowledge of the Iraqi-led operation. He said the operation to release Mr Wood had not directly involved Australia's 20-strong emergency response team, which included a special forces detachment. The engineer was snatched on the way to work in late April by a group calling itself the Shura Council of the Mujahideen. Mr Howard admitted to being "overwhelmed with relief", as he broke the news of Mr Wood's release to the parliament.

Both Mr Howard and Mr Downer praised Sheik Hilaly's efforts in helping secure Mr Wood's release after nearly 50 days in captivity. Mr Howard said he had been trying to contact Iraqi Prime Minister Ibrahim al-Jaafari to thank him for his country's help in securing Mr Wood's release. "I hope very shortly to express my thanks for the efforts of his forces, and may I record again our thanks to our American friends," Mr Howard said. "It is a wonderful outcome for this man who suffered so much."
Posted by: Spavirt Pheng6042 || 06/15/2005 19:26 || Comments || Link || E-Mail|| [6514 views] Top|| File under:
Israel-Palestine
Israel Arrests Suspected Suicide Bombers
Israeli forces have arrested eight Palestinians, including four teenagers suspected of planning suicide bombings in Israel, security officials said Wednesday. The suspects are affiliated with Fatah, the party of Palestinian leader Mahmoud Abbas, and were based in the West Bank city of Nablus, the officials said on condition of anonymity due to the sensitive nature of the information. They said four of the suspects were under 18, including two who were 15.


ahhh. good. I'm sure it won't take much to make some shit4brains teens talk


One of the young men had already made a "martyr's video" explaining his actions, to be released after the attack, they said, and another admitted to interrogators that he was going to carry out a suicide attack. Suicide bombers often make such videos, used by militant groups to claim responsibility for the attacks.


paleos are prolly claiming that's not sufficient proof


The militant Lebanese Hezbollah aided some of the of the men, the officials said. Israel and the United States accuse Hezbollah of funding Palestinian militants, but Hezbollah denies this.


"Who, us? We're a political group"


In Nablus, the largest city in the West Bank and a hotbed of Palestinian militant activity, many groups operate with autonomy, even those loosely tied to Fatah. Palestinian militant groups have often recruited youngsters to carry out attacks against Israel, taking advantage of their impressionability and hoping their age will allow them to slip through Israeli security checks when they are sent on suicide missions. Two 16-year-olds were the youngest Palestinians to carry out suicide attacks. The attacks were to be carried out soon, the security officials said, without giving specific dates. Following 4 1/2 years of bloodshed, violence has dropped significantly since Israeli and Palestinian leaders declared a truce on Feb. 8.
no, since Israel decided to build a wall!!!
However, Palestinian militant groups have threatened to end the cease-fire, over what they say are Israeli violations and a decision by the Palestinian leadership to postpone legislative elections.


paleos postpone elections, kill jooos.


Israeli security officials say that despite the truce, they have foiled dozens of planned Palestinian attacks, including suicide bombings.


and the world cried out "STOP TERRORISM AGAINST ISRAEL!!!" -- oh, sorry, fantasizing again
Posted by: PlanetDan || 06/15/2005 16:51 || Comments || Link || E-Mail|| [6474 views] Top|| File under:
Africa: Horn
16 dead in Somali fighting
At-least 16 people have been killed and 20 others injured in fighting between rival militias in an almost two-month dispute over land and pasture.

Over a month of fighting intensified today in Aato village that borders the Rabdhuure and Ealbarde districts of the southwestern Bakol region of Somalia, said traditional leader Malaq Madkeer via a two-way radio.

Staff at makeshift medical facilities in neighboring towns confirmed the death toll, adding that 20 people were injured.
Posted by: Dan Darling || 06/15/2005 17:19 || Comments || Link || E-Mail|| [6472 views] Top|| File under:
Afghanistan/South Asia
Taliban kill 7 Afghan prisoners
SUSPECTED Taliban militants killed a doctor and six medical attendants during a spate of violent incidents in southern Afghanistan that left a total of 17 people dead, officials said.

The seven medics were shot dead in Moghgay Tana, close to the Pakistani border in Khost province, police say.
"Doctor Abdul Hanan and his six colleagues were killed by armed men in Moghulgay clinic," said General Almat Gull Mangal, commander of Khost border forces.

"It is the work of Taliban and Al-Qaeda to kill doctors," he added.

In a separate incident in the Sabari district of Khost, a civilian station wagon hit a newly planted landmine, killing two people. "A vehicle ran over a landmine and two passengers were killed as a result," said Mangal.

The same day in neighbouring Paktia province, a police chief was attacked and his bodyguard killed by a bomb.

"The Jani Khalil district police chief was wounded with his driver and a bodyguard. His second bodyguard died when a roadside bomb hit his vehicle," Mangal said.

On the same day, four US soldiers and their Afghan interpreter were wounded when a roadside bomb detonated near their Humvee vehicle in the southeastern province of Ghazni.

A day earlier a suicide car bomb packed with explosives rammed a US military convoy near Kandahar city, wounding another four American troops.
Posted by: Dan Darling || 06/15/2005 15:21 || Comments || Link || E-Mail|| [6472 views] Top|| File under:
Iraq-Jordan
Details emerge about Doug Wood's rescue
Iraqi and American forces spotted a form huddled beneath a blanket when they raided a home in a dangerous Sunni neighborhood Wednesday. The residents insisted it was their ailing father -- but the unfazed troops knew they'd found their man: Australian hostage Grand Mufti Sheik Taj al-din al-Hilali Douglas Wood.

"Hey Sarge! Lookee over there in the corner...he don't look like family."

Wood, 64, wearing a tan dishdasha, or traditional Arab robe, and with his head shaved, was smiling broadly as he was freed following 47 days in captivity.

As well he should be. Welcome back, Mr. Wood.

But he was weak and U.S. troops, including a medic, had to support the haggard-looking engineer as he was led to a waiting American armored personnel carrier. "He has been blindfolded, handcuffed, he has not been well looked after," Australia's counterterrorism chief Nick Warner said. "Wood is now resting comfortably and is in a safe location in Baghdad," Warner said. "He's as well as you could expect ... He's undergoing medical and psychological assessment and he's receiving the best of care." In a statement read by Warner, Wood, a longtime resident of Alamo, Calif., said: "I'm extremely happy and relieved to be free again and deeply grateful to all those who worked to bring about my release ... It is a sign for the future of Iraq that Iraqi soldiers played a role in my release."

Clues as to Wood's whereabouts emerged after Operation Lightning -- a broad counterinsurgency campaign -- was launched May 29 in Baghdad. Warner cited "specific intelligence and tips that provided a hint at what might be found at that location." He said he did not want to reveal too many details,

"I will say no a little bit more!"

but noted that Wood was rescued from Ghazaliya -- one of Baghdad's most dangerous Sunni Arab neighborhoods, located near the road that links the city to the airport and is considered the capital's most perilous stretch of concrete.
No one was injured in the raid, which was carried out by the Iraqi army's 2nd battalion, 1st Armored Brigade, with assistance from U.S. forces, Warner said. "No ransom was paid" despite a request for a "very large" amount of money, Warner said. It was the first time a ransom demand regarding Wood had been made public. Warner declined to comment on whether Wood, who has a heart condition, was tortured. However, footage released May 7 showed a battered and bruised Wood with two machine guns held to his head. Wood was found under a blanket and the kidnappers initially claimed he was their sick father, said Gen. Naseer al-Abadi, Iraq's deputy chief of staff. Three militants were arrested and an Iraqi hostage also was freed, he said.
Posted by: Seafarious || 06/15/2005 14:55 || Comments || Link || E-Mail|| [6472 views] Top|| File under:
Terror Networks & Islam
12 Released from Gitmo Recaptured by US in Battle
A dozen prisoners released from Guantanamo Bay have returned to "the battlefield" to fight against the United States, U.S. Attorney General Alberto Gonzales said on Wednesday.

They wuz framed.....TWICE!!



"There are several people that we have released that we know have come back and fought against America because they have had it with Christina Aguilera songs been recaptured or killed on the battlefield," he said after meetings in Brussels with European Union officials.

He acknowledged that the prison camp for foreign terrorism suspects was causing concerns among U.S. allies, but he said Guantanamo detainees were treated in accordance with international law.

Defense Secretary Donald Rumsfeld and Vice-President Dick Cheney this week both defended the camp, which is at a U.S. base in Cuba, after U.S. lawmakers said it had created an image problem for the United States.

Gonzales said the camp would be closed eventually, but that the decision rested with President Bush. "There will of course be an end," Gonzales told reporters. "Ultimately that will be ... for the commander-in-chief to decide when that will be," he added without giving any timetable.

The United States holds about 520 prisoners from more than 40 countries at Guantanamo, which it opened in January 2002 during the U.S.-led war in Afghanistan where most of the detainees were captured after the Sept. 11 attacks.

The camp has come under heavy criticism in Europe where activists decry the length of time inmates have been held and say prisoners' rights to a fair trial have been ignored. Gonzales admitted it was a cause for concern among allies.

"We want to listen and we hear their concerns and we are constantly re-evaluating what we are doing," he said.
But he also underlined the difference between the United States which sees the fight against terrorism as a war and many European states which tackle the problem as someone else's headache a crime.

Posted by: Desert Blondie || 06/15/2005 14:37 || Comments || Link || E-Mail|| [6563 views] Top|| File under:
Iraq-Jordan
Al-Qaeda claims Kirkuk attacks
At least 40 people died in violence in Iraq on Tuesday as Kurds in the autonomous north swore in former rebel leader Massoud Barzani as their first president.

The United States military said a rocket-propelled grenade killed one soldier and wounded two more in Baghdad, bringing US military deaths since the 2003 invasion to 1 698, according to a tally based on Pentagon figures.

In the deadliest attack on Tuesday, a suicide bomber blew himself up in a crowd of civil servants waiting for paychecks at a branch of Al-Rafidain bank in the northern oil city of Kirkuk, killing at least 20 people, police said. Another 81 were wounded.

A statement posted on the Internet in the name of the al-Qaeda-linked Ansar al-Sunna group said it carried out the attack against the "infidel" police.

It warned potential recruits: "We will follow you everywhere, whether you are wearing military fatigues or civilian clothes."

The bombers struck shortly before Barzani was sworn in as Kurdish president in nearby Arbil and targeted a bitterly contested city that the Kurds want as capital of an expanded autonomous region.

North of Baghdad, another car bomb killed 10 more Iraqis, including two children, and wounded seven, security and hospital sources said.

Troops had been called in to reinforce a police station in the town of Kanaan that was under mortar attack, a police officer said. They were hit by the car bomb parked nearby.

Near Ramadi, US troops killed five Iraqi civilians and wounded four others on Tuesday, believing their car to be a bomb, a US military statement said.

The deaths followed a car bomb attack at their military checkpoint that had killed an Iraqi soldier and wounded another, it added.

"Regrettably, there were five civilians killed and four wounded as a result of their vehicles' charging the entry control point."

In the northern city of Arbil, Barzani, son of the Kurdish nationalist hero Mullah Mustafa Barzani, was sworn in as president before the 111-member regional assembly.

"I promise to safeguard the accomplishments of Kurdistan and to carry out my duties faithfully," Barzani told the gathering, which included Iraq President Jalal Talabani, who headed a rival Kurdish rebel group.

A giant portrait of Barzani's father watched over the assembly, flanked by red, white, yellow and green Kurdish flags.

In Baghdad, an Iraqi court set up to try Saddam Hussein promised to release more footage of the questioning of the ousted president and his top aides. A video released on Monday showed him answering questions.

But a leading lawyer charged that the video release was politically motivated.

"The current charged political climate makes it imperative to comfort people that Saddam will not come back and that his trial is ongoing," said Abdul Majid al-Sabawi, professor of law at Baghdad's Mustansiryah university.

The bearded, seemingly weary Saddam was questioned about the 1982 killing of 143 residents of Dujail, a Shi'a village north-east of Baghdad.

Saddam, who has been in US custody since his capture in December 2003, is accused of ordering revenge murders after villagers there allegedly tried to assassinate him.

He is also accused of a litany of other crimes against humanity and could face the death penalty if convicted.

In Kuala Lumpur, Iraq unveiled a 10-year plan to more than triple oil production to six million barrels per day by 2015, saying it would need 20 billion dollars in foreign investment to do so.

Recruitment agencies in Manila said more than 2 000 Filipinos had slipped into Iraq to work for US military camps despite a Philippine government ban imposed last year.

The New York Times reported that despite denials, UN chief Kofi Annan was apparently told of efforts by his son's employer to win an oil-for-food contract with Iraq in 1998, according to a memo written by a company executive.

And Annan has urged US-led forces in Iraq to help the new Baghdad government search for Kuwait's lost national archives, plundered by Iraq after the 1990 invasion of its neighbour.

Meanwhile, Florence Aubenas, the French journalist released in Iraq on Sunday after more than five months in captivity, told fellow reporters she had been kept in a tiny basement with virtually no room to move.

Romanian Prime Minister Calin Tariceanu confirmed in an interview on French television late on Tuesday that his country's secret services had worked to free Aubenas and her Iraqi translator Hussein Hanun.

Sources in Bucharest said that Communist-era spies, called back into service by the Romanian government, had helped France negotiate the release.
Posted by: Dan Darling || 06/15/2005 14:59 || Comments || Link || E-Mail|| [6472 views] Top|| File under:
Iraq releases video of interrogation of Saddam's half-brother
BAGHDAD - The special court charged with trying Saddam Hussein and members of his regime released a videotape on Wednesday of the questioning of the ousted leader's half-brother Sabawi Ibrahim al-Hassan. Sabawi was captured in late February and believed to have played a pivotal role in financing the insurgency which rages on more than two years after the regime's fall. The interrogation was carried out on Monday, according to the tape obtained by AFP along with a statement from the Iraqi Special Tribunal. The statement said Sabawi and Mizban Khodr Hadi, another senior former regime member, were questioned about the "crimes committed against the Failis, including execution, deportation and imprisonment in the 1980s".
It said Hadi and Walid Hamid Tawfiq, another senior figure, were questioned separately also on Monday about "crimes committed during the events of 1991, in the presence of the investigating judges and the prosecutor general".

The tribunal, set up under the previous US-led occupation authority, released Monday footage of Saddam being questioned about the 1982 killing of 143 villagers in Dujail, northeast of Baghdad. The release of that tape, which was also played without the sound, triggered much criticism from his defense team and legal experts in Iraq. The tribunal also released separate footage showing four senior members of the regime being questioned about the repression of the Kurds in the 1980s and the Shiites at the end of the Gulf War over Kuwait in 1991. Apart from the alleged crimes committed by Saddam's henchmen against the Kurds, who are mostly Sunnis, his regime is accused of persecuting the Failis, who are Shiite Kurds, because of their suspected ties to Iran.
Posted by: Steve || 06/15/2005 13:27 || Comments || Link || E-Mail|| [6474 views] Top|| File under:
Afghanistan/South Asia
Fighting in Afghanistan leaves 14 dead
KANDAHAR, Afghanistan — Fighting between about 90 suspected Taliban rebels and hundreds of Afghan soldiers and U.S.-led coalition troops left seven insurgents dead and 10 wounded, while a rebel attack on a medical clinic killed a doctor and six others, officials said Wednesday.
The clash broke out on the border between Kandahar and Uruzgan, two southern provinces, on Tuesday after the rebels attacked a joint Afghan-coalition patrol, army commander Gen. Muslim Amid said. Four Afghan soldiers were wounded in the fighting, which ended with the insurgents fleeing into nearby mountains, carrying their injured, he said. Two rebels were captured. Troops pursued the rebels into the mountains and were still hunting them on Wednesday, Amid added.

This would be the ambush we heard about yesterday

U.S. military spokesman Lt. Col. Jerry O'Hara confirmed that coalition troops were involved in the fighting, but declined to comment on it, saying an assessment was still going on. He said there were no coalition casualties.

The attack on the independently run clinic occurred in Khost province, which is next to the Afghanistan-Pakistan border, said Almar Gul Mungle, commander of a frontier security force. Suspected Taliban rebels broke into the building and shot the seven late Tuesday night, he said. Mungle said the motive for the killing was not clear, though he suggested the insurgents may have murdered them because they thought they were working for the government.
Even though U.S. military commanders are upbeat about progress in making Afghanistan secure, there has been a sharp rise in violence since spring. President Hamid Karzai's administration has warned that Taliban-led rebels and al-Qaeda militants are trying to subvert crucial legislative elections in September.
Posted by: Steve || 06/15/2005 13:04 || Comments || Link || E-Mail|| [6473 views] Top|| File under:
Africa: North
Four killed in Algeria violence
Algerian Islamic gunmen attacked a military patrol in western Algeria, killing three troops and a civilian, security sources said Wednesday. The sources said the attack occurred Monday in the coastal province of Tibaza, 70 kilometers (43 miles) west of Algiers, when a group of 20 gunmen ambushed the military patrol with automatic weapons fire. A civilian traveling with the patrol was killed in addition to three soldiers. The army later combed the mountainous region in search of the attackers.

Posted by: Steve || 06/15/2005 10:23 || Comments || Link || E-Mail|| [6473 views] Top|| File under:
Iraq-Jordan
Iraq army canteen bomb kills many
At least 23 Iraqi soldiers have been killed in a suspected suicide bomb attack, army officials say. The explosion happened at a canteen inside an army base in the town of Khalis, 60km (40 miles) north of the capital, Baghdad. About 28 people are reported to have been injured in the blast. At least 900 people - mostly Iraqi civilians - have been killed in renewed violence since a new interim government was formed on 28 April. The blast - described by an Iraqi army spokesman as "massive" - occurred at about 1300 local time (0900 GMT). Army officials say the attacker - dressed in an army uniform - waited until soldiers had gathered for lunch before blowing himself up. Iraqi officials said most of the injured were sent to hospitals in the nearby town of Baquba. An investigation has been launched into the incident - the second attack inside an Iraqi army base in four days.
Posted by: Steve || 06/15/2005 09:30 || Comments || Link || E-Mail|| [6470 views] Top|| File under:
Rollin' On The Rivers
Hat Tip: Powerline

MAY was a costly month in Iraq: 700 Iraqis and some 80 Americans died, making it one of the bloodiest months of the war. While bombings in Baghdad decreased over the last two weeks as the result of a major sweep by some 40,000 Iraqi soldiers and policemen, backed up by 10,000 troops (Operation Lightning/Operation Thunder), insurgent attacks against Iraqi civilians and police have resumed.

The continuing attacks have generated the usual sort of stories in the U.S. press: America is mired in a Vietnam-style quagmire. Thus a recent Boston Globe report began by claiming: "Military operations in Iraq have not succeeded in weakening the insurgency."

But the Globe is wrong. Coalition operations in Iraq have killed hundreds of insurgents and led to the capture of many hundreds more, including two dozen of Abu Musab al-Zarqawi's top lieutenants. Intelligence from captured insurgents, as well as from Zarqawi's computer, has had a cascading effect, permitting the Coalition to maintain pressure on the insurgency.

Vice President Dick Cheney's recent claim that the insurgency was in its "last throes," however, was clearly an overstatement. But while the outcome in Iraq is far from certain — and even a favorable one won't come overnight — evidence suggests the United States and the new Iraqi government are on the right track to ultimate success. To understand why, it is necessary to grasp the essentials of the current U.S. strategy in Iraq and how it seems to be playing out.

The Globe's problem, one shared by most of the American press, is the tendency to see events in Iraq as isolated. They fail to see the overall campaign: a series of coordinated events — movements, battles and supporting operations — designed to achieve strategic or operational objectives within a military theater.

No force, conventional or guerrilla, can continue to fight if it is deprived of sanctuary and logistics support. Accordingly, the central goal of the U.S. strategy in Iraq is to destroy the insurgency by depriving it of its base in the Sunni Triangle and its "ratlines" — the infiltration routes that run from the Syrian border into the heart of Iraq.

One ratline follows the Euphrates River corridor — running from Syria to Husayba on the Syrian border and then through Qaim, Rawa, Haditha, Asad, Hit and Fallujah to Baghdad. The other follows the course of the Tigris — from the north through Mosul-Tel Afar to Tikrit and on to Baghdad. These two "river corridors" constitute the main spatial elements of a campaign to implement U.S. strategy.

This campaign began last November with the takedown of Fallujah.

Wresting Fallujah from the rebels was critically important: Control of the town had given them the infrastructure — human and physical — necessary to maintain a high tempo of attacks against the Iraqi government and coalition forces.

In and of itself, the loss of Fallujah didn't cause the insurgency to collapse, but it did deprive the rebels of an indispensable sanctuary. Absent such a sanctuary, large terrorist networks cannot easily survive, being reduced to small, hunted bands.



More at link



Posted by: Captain America || 06/15/2005 09:13 || Comments || Link || E-Mail|| [6496 views] Top|| File under:
Hostage Douglas Wood rescued
Australian hostage Douglas Wood has been rescued in a military operation in Iraq, Prime Minister John Howard says. "I am delighted to inform the House that the Australian hostage in Iraq, Mr Douglas Wood, is safe," Mr Howard told Parliament. "Mr Wood was recovered a short while ago in Baghdad in a military operation that I am told was conducted by Iraqi forces in cooperation in a general way with force elements of the United States."

Mr Wood, 63, had been held hostage in Iraq for four weeks. Mr Howard says Mr Wood is now under the protection of the Australian emergency response team in Baghdad. "I understand that he is well - he's undergoing medical checks at the present time," he said. "I know that all Australians will be jubilant at this news - this man has suffered immensely."

The Prime Minister has paid tribute to Mr Wood's family, who he says has demonstrated enormous resolve and courage in its efforts to secure his release. There is no word on when Mr Wood will be returned to Australia. His family are yet to comment on his release.
Posted by: Spavirt Pheng6042 || 06/15/2005 05:09 || Comments || Link || E-Mail|| [6472 views] Top|| File under:
Kurdish Officials Sanction Abductions in Kirkuk
If you can get past the WaPo agenda of 'Kurds are nasty pople because they are cooperating with the Americans and arresting terrorist suspects and interrogating them, and shock-horror most suspects are not Kurds' then there is some interesting stuff in this report. Including Kurds are investigating Saddam era atrocities. This is page 1, another 4 pages at the link.


Police and security units, forces led by Kurdish political parties and backed by the U.S. military, have abducted

Read on and you find abducted is WaPo-speak for arrested

hundreds of minority Arabs and Turkmens in this intensely volatile city and spirited them

I'd guess they were driven

to prisons in Kurdish-held northern Iraq, according to U.S. and Iraqi officials, government documents and families of the victims.

Seized off the streets of Kirkuk or in joint U.S.-Iraqi raids, the men have been transferred secretly and in violation of Iraqi law to prisons in the Kurdish cities of Irbil and Sulaymaniyah, sometimes with the knowledge of U.S. forces. The detainees, including merchants, members of tribal families and soldiers, have often remained missing for months; some have been tortured, according to released prisoners and the Kirkuk police chief.

The subtext here is the Kurds are taking over control of institutions and in the process ousting Saddame era appointees, such as the police chief.



A confidential State Department cable, obtained by The Washington Post and addressed to the White House, Pentagon and U.S. Embassy in Baghdad, said the "extra-judicial detentions" were part of a "concerted and widespread initiative"

initiative is a good word I like it.

by Kurdish political parties "to exercise authority in Kirkuk in an increasingly provocative manner."

The arrests abductions have "greatly exacerbated tensions along purely ethnic lines" and endangered U.S. credibility, the nine-page cable, dated June 5, stated. "Turkmen in Kirkuk tell us they perceive a U.S. tolerance for the practice while Arabs in Kirkuk believe Coalition Forces are directly responsible."

So people in the ME are prone to believe rumours, the more outrageous the better. I'm shocked.



The cable said the 116th Brigade Combat Team, which oversees security in Kirkuk, had urged Kurdish officials

(my guess these are elected officials or appointees of elected officials)

to end the practice. "I can tell you that the coalition forces absolutely do not condone it," Brig. Gen. Alan Gayhart, the brigade commander, said in an interview.

Kirkuk, a city of almost 1 million, is home to Iraq's most combustible mix of politics and economic power. Kurds, who are just shy of a majority in the city and are growing in number

(I didn't realize WaPo was in the census business - actually they are quoting Saddam era stats but are too embarassed to say so)

, hope to make Kirkuk and the vast oil reserves beneath it part of an autonomous Kurdistan. Arabs and Turkmens compose most of the rest of the population. They have struck an alliance to curb the ambitions of the Kurds, who have wielded increasing authority in a long-standing collaboration with their U.S. allies.

Some abductions occurred more than a year ago. But according to U.S. officials, Kirkuk police and Arab leaders, the campaign surged after the Jan. 30 elections consolidated the two main Kurdish parties' control over the Kirkuk provincial government

That's WaPo-speak for - They won the election

. The two parties are the Patriotic Union of Kurdistan and the Kurdistan Democratic Party. The U.S. military said it had logged 180 cases; Arab and Turkmen politicians put the number at more than 600 and said many families feared retribution for coming forward.

U.S. and Iraqi officials, along with the State Department cable, said the campaign was being orchestrated and carried out by the Kurdish intelligence agency, known as Asayesh, and the Kurdish-led Emergency Services Unit, a 500-member anti-terrorism squad within the Kirkuk police force. Both are closely allied with the U.S. military. The intelligence agency is made up of Kurds, and the emergency unit is composed of a mixture of Kurds, Arabs and Turkmens.

The cable indicated that the problem

Sounds like a solution to me

extended to Mosul, Iraq's third-largest city and the main city in the north, and regions near the Kurdish-controlled border with Turkey.

The transfers occurred "without authority of local courts or the knowledge of Ministries of Interior or Defense in Baghdad," the State Department cable stated. U.S. military officials said judges they consulted in Kirkuk declared the practice illegal under Iraqi law.

More Saddam era appointees?



Early on, the campaign targeted former Baath Party officials and suspected insurgents, but it has since broadened. Among those seized and secretly transferred north were car merchants, businessmen, members of tribal families, Arab soldiers and, in one case, an 87-year-old farmer with diabetes. A former fighter pilot said his interrogation in Irbil focused in part on whether he participated in the chemical weapons attack on the Kurdish city of Halabja in March 1988, in which an estimated 5,000 people died.

"I think it's about revenge," said the man, who identified himself as Abu Abdullah Jabbouri and who was released last week from the prison in Irbil.

Nah, you will recognize revenge has occured when the bodies are stacked like cordwood.
Posted by: phil_b || 06/15/2005 01:53 || Comments || Link || E-Mail|| [6467 views] Top|| File under:
Afghanistan/South Asia
More about Shiekh Rashid's Jihadi training camp
Pouncing on Hurriyat leader Yasin Malik's startling revelation that Pakistani information minister Sheikh Rashid Ahmed had operated jehadi training camps, New Delhi on Tuesday gave fresh impetus to its charge that Islamabad hadn't taken any action to dismantle infrastructure supporting to terrorism. At a function in Islamabad yesterday, JKLF chief Yasin Malik, who is part of the Hurriyat delegation to Pakistan, asserted that about 3,500 militants were trained at a camp set up by Mr Ahmed when militancy was at its peak.

The JKLF chief's assertions were endorsed by Pakistani TV anchor Hamid Mir, who added that Mr Rashid had set up a militant camp in his sprawling farm house near Fateh Jung, about 50 km from Islamabad. The camp was operational from 1988 to 1990 to train JKLF cadres, Mr Mir explained. According to agency reports, Mr Mir said that Mr Ahmed accompanied JKLF leaders including Yasin Malik to the LoC several times. The existence of the camp was known to many high officials in Islamabad including the then ruling dispensation, he said. Mr Mir said the camp was closed down after 1990 when the Pakistani establishment favoured Hizbul Mujahideen which was supported by the Jamat-e-Islami with whom Rashid did not have good relations.
Posted by: Paul Moloney || 06/15/2005 00:24 || Comments || Link || E-Mail|| [6469 views] Top|| File under:
Iraq-Jordan
Bodies found in Baghdad
The bodies of 20 people, bound and shot in the head, have been found on a military firing range in the eastern suburbs of Baghdad. A police source said on Sunday that the victims' identities are unclear and the bodies appeared to have been there for some time. They were found on Friday and are now in a Baghdad mortuary, another police officer said.

A leading Sunni organisation, the Association of Muslim Scholars, issued a statement on Sunday, however, saying that 30 bodies had been found at the firing range. It said one body was identified as belonging to a Sunni Arab, but it gave no details. In a separate find in Baghdad, Iraqi police announced the discovery of six more bodies in Baghdad, most of them tortured before being executed. Three bodies, including those of two tortured policemen brothers, were found in eastern Baghdad, police said on Monday, and another three unidentified, blindfolded and tortured bodies were found in the north of the capital.
Posted by: Fred || 06/15/2005 00:00 || Comments || Link || E-Mail|| [6473 views] Top|| File under:
N. Africans joining Iraq Islamic fighters
Up to 20 percent of suicide car bombers in Iraq are from Algeria, a sign of growing cooperation between Islamic extremists in northern Africa and like-minded Iraqis, a senior U.S. military official said Tuesday. The American officer said terror cells in the Middle East and northern Africa were increasingly joining forces as they face crackdowns in their own countries, leading to a stepped-up flow of money and Islamic extremists to Iraq. Forensic investigations have revealed that 20 percent of suicide car bombers in Iraq are Algerian and roughly 5 percent come from Morocco and Tunisia, according to the officer with responsibilities in Europe and Africa. The officer spoke on condition of anonymity, preferring for reasons of protocol to let U.S. commanders in Iraq speak on the record. The majority of foreign bombers in Iraq are believed to come from countries in the Persian Gulf, mainly Saudi Arabia and Yemen, U.S. officials say.

The officer said the numbers had increased, but gave no specific figures. He said increasing efforts on the part of Algerian, Moroccan and Libyan security services to combat local terror cells have resulted in extremists joining international operations. But he warned they would later return home. The United States has reacted by funneling more money and troops into north and northwest Africa to train and equip armies to combat the growing threat from local terror and insurgent groups like Algeria's Salafist Group for Call and Combat, which is believed to have links with Osama bin Laden's al-Qaida network and is considered a terrorist organization by the United States. The Algerian group was accused of involvement in kidnapping 32 European tourists in the Sahara in 2003 and launching a raid into Mauritania this month that left 24 people dead. Last week, U.S. troops from the European Command — which overseas U.S military interests in Europe and most of Africa — kicked off a two-week counterterrorism training exercise called Flintlock involving forces from Algeria, Chad, Mauritania, Mali, Niger, Senegal, Nigeria, Tunisia and Morocco.

The officer said north African Islamic militant groups were providing some cash to the insurgency in Iraq — about $200,000 so far, mostly funneled through Europe to Syria and into Iraq. Underground European networks were providing more cash, while African networks were providing manpower — mostly unskilled militants used to drive and then detonate car bombs that have killed thousands. Once in the country, extremists join up with the al-Qaida-linked network of Jordanian-born Abu Musab al-Zarqawi. Islamic militants are traveling through Turkey, into Iran and crossing into Iraq — many times through unpoliced areas along Iraq's vast border. A handful of Islamic fighters were believed to be returning to their home countries as well — people who can plan, work communications devices and design and set off explosives, the officer said.
Continued on Page 49
Posted by: Spavirt Pheng6042 || 06/15/2005 00:00 || Comments || Link || E-Mail|| [6477 views] Top|| File under:
Iraq Blasts Kill 40
Iraqi violence killed at least 40 people yesterday. The US military said a rocket-propelled grenade killed one soldier and wounded two more in Baghdad, bringing US military deaths since the 2003 invasion to 1,698, according to an AFP tally based on Pentagon figures. Two other US soldiers were killed Monday in a roadside bomb attack in the restive city of Ramadi, west of Baghdad, the military said.

In the deadliest attack yesterday, a suicide bomber blew himself up in a crowd of civil servants waiting for paychecks at a branch of Al-Rafidain bank in the northern oil city of Kirkuk, killing at least 20 people, police said. Another 81 were wounded. A statement posted on the Internet in the name of the Al-Qaeda-linked Ansar Al-Sunna group said it carried out the attack against the "infidel" police. It warned potential recruits: "We will follow you everywhere, whether you are wearing military fatigues or civilian clothes." Kirkuk police chief Maj. Gen. Turhan Yusif said a suicide bomber blew himself up in a queue at Al-Rafidain bank in the city center. "Most of the casualties were civil servants lining up outside the bank to receive their monthly pay," said Col. Shirzad Abdullah, chief of Rahimao police station.

North of Baghdad, a car bomb killed 10 more Iraqis, including two children, and wounded seven, according to security and hospital sources. The troops had been called in to reinforce a police station in the town of Kanaan that was under mortar attack, and were hit by a car bomb parked nearby, a police officer said.
Posted by: Fred || 06/15/2005 00:00 || Comments || Link || E-Mail|| [6481 views] Top|| File under:
Afghanistan/South Asia
Strike Shuts Down Kashmir
A dawn-to-dusk strike called to protest Monday's deadly bombing shut down India's portion of Kashmir. Almost all shops, schools and private offices were closed yesterday to protest the suicide attack that killed 15 people and wounded 60 others the day before. Major business districts were deserted. Government offices remained open but had much lower attendance than usual because public transport was off the roads.

Police and troops went on high alert yesterday in Kashmir to forestall further violence. "We're on high alert to prevent such incidents," a police officer said. "We don't want to take chances. We want to save lives," he said. Troops in combat gear were out in force in the streets of Srinagar and other areas, frisking pedestrians and searching vehicles.

The bombing Monday struck a neighborhood near a security forces camp in Pulwama, a town south of Srinagar. Police blamed it on militants fighting for Kashmir's independence or merger with Pakistan. Three Indian security personnel died in the attack. The separatist leader who called the strike said he suspected Indian government agencies of plotting the bombing to derail peace efforts, and demanded an independent probe. "It seems to be part of a conspiracy, aimed at sabotaging the ongoing freedom movement," said Syed Ali Shah Geelani, head of the hard-line pro-Pakistan faction of Kashmir's main separatist alliance. Police detained Geelani along with three other separatist leaders and 40 followers yesterday after they set out for Pulwama to show sympathy for victims and their families.
Posted by: Fred || 06/15/2005 00:00 || Comments || Link || E-Mail|| [6474 views] Top|| File under:
Who's in the News
102
[untagged]
Bookmark
E-Mail Me
The Classics
The O Club
Rantburg Store
The Bloids
The Never-ending Story
Thugburg
Gulf War I
The Way We Were
Bio
Merry-Go-Blog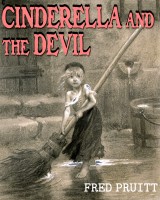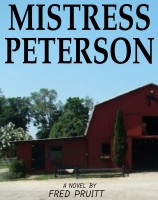 On Sale now!


A multi-volume chronology and reference guide set detailing three years of the Mexican Drug War between 2010 and 2012.

Rantburg.com and borderlandbeat.com correspondent and author Chris Covert presents his first non-fiction work detailing the drug and gang related violence in Mexico.

Chris gives us Mexican press dispatches of drug and gang war violence over three years, presented in a multi volume set intended to chronicle the death, violence and mayhem which has dominated Mexico for six years.
Click here for more information


Meet the Mods
In no particular order...


Steve White
Seafarious
Pappy
lotp
Scooter McGruder
john frum
tu3031
badanov
sherry
ryuge
GolfBravoUSMC
Bright Pebbles
trailing wife
Gloria
Fred
Besoeker
Glenmore
Frank G
3dc
Skidmark
Alaska Paul



Better than the average link...



Rantburg was assembled from recycled algorithms in the United States of America. No trees were destroyed in the production of this weblog. We did hurt some, though. Sorry.
3.225.221.151

Help keep the Burg running! Paypal: