Afghanistan
U.S. Commander in Afghanistan Is Given More Leeway
WASHINGTON — The new American commander in Afghanistan has been given carte blanche to handpick a dream team of subordinates, including many Special Operations veterans, as he moves to carry out an ambitious new strategy that envisions stepped-up attacks on Taliban fighters and narcotics networks.

The extraordinary leeway granted the commander, Gen. Stanley A. McChrystal, underscores a view within the administration that the war in Afghanistan has for too long been given low priority and needs to be the focus of a sustained, high-level effort.

General McChrystal is assembling a corps of 400 officers and soldiers who will rotate between the United States and Afghanistan for a minimum of three years. That kind of commitment to one theater of combat is unknown in the military today outside Special Operations, but reflects an approach being imported by General McChrystal, who spent five years in charge of secret commando teams in Iraq and Afghanistan.

With his promotion approved by the Senate late on Wednesday, General McChrystal and senior members of his command team were scheduled to fly from Washington within hours of the vote, stopping in two European capitals to confer with allies before landing in Kabul, the Afghan capital.

General McChrystal's confirmation came only after the Senate majority leader, Harry Reid of Nevada, went to the floor to make an impassioned plea for Republicans to allow the action to proceed, fearing that political infighting would delay approval of the appointment. He told of a phone call on Wednesday from Adm. Mike Mullen, the chairman of the Joint Chiefs of Staff.

Mr. Reid said that Admiral Mullen had told him that there was a sense of urgency that General McChrystal be able to go to Afghanistan that very night. He said that according to Admiral Mullen, "McChrystal is literally waiting by an airplane" to go to Afghanistan as the new commander.

Almost a dozen senior military officers provided details about General McChrystal's plans in interviews after his nomination. The officers insisted on anonymity because of the sensitivity of the effort, and insisted that their comments not be used until the Senate vote, so as not to preempt lawmakers.

For the first time, the American commander in Afghanistan will have a three-star deputy. Picked for the job of running day-to-day combat operations was Lt. Gen. David M. Rodriguez, who has commanded troops in both Iraq and Afghanistan. Generals McChrystal and Rodriguez have been colleagues and friends for more than 30 years, beginning when both were Ranger company commanders as young captains.

General McChrystal also has picked the senior intelligence adviser to the Joint Chiefs of Staff, Maj. Gen. Michael T. Flynn, to join him in Kabul as director of intelligence there. In Washington, Brig. Gen. Scott Miller, a longtime Special Operations officer now assigned to the Joint Chiefs of Staff but who had served previously under General McChrystal, is now organizing a new Pakistan-Afghanistan Coordination Cell.

Admiral Mullen said that he personally told General McChrystal that "he could have his pick from the Joint Staff. His job, the mission he's going to command, is that important. Afghanistan is the main effort right now."

Just how this new team will grapple with the increasingly violent Taliban militancy in Afghanistan is unclear, although General McChrystal has said he will focus on classic counterinsurgency techniques, in particular protecting the population.

Defense Secretary Robert M. Gates has asked General McChrystal to report back within 60 days of taking command with an assessment of the mission and plans for carrying out President Obama's new strategy.

"Success will be difficult to define but will come in reduction in I.E.D.'s, reduction in poppy, more interdiction of Taliban crossing the border, some anticorruption arrests/exiles, and greater civilian effort possible as a result of a reduction in the threat," said Maj. Gen. Peter Gilchrist, a retired British officer and a former deputy commander of allied forces in Afghanistan who praised General McChrystal's appointment.

At the Pentagon, under General McChrystal's direction, a large area of the Defense Department's underground, round-the-clock emergency operations facility — called the National Military Command Center — has already been shifted to the Afghan war effort.

The makeover in the American military command is not the only major set of personnel changes in Afghanistan.

The Obama administration has surrounded the new United States ambassador to Kabul, Karl W. Eikenberry, a recently retired three-star Army general, with three former ambassadors to bolster diplomatic efforts in the country.

Francis J. Ricciardone Jr., a former ambassador to Egypt and the Philippines, has been tapped as General Eikenberry's deputy. Earl Anthony Wayne, a former ambassador to Argentina, is heading up economic development initiatives in the embassy. Joseph A. Mussomeli, the former ambassador to Cambodia, will be an assistant ambassador in Kabul.

As director of intelligence on the Joint Staff, General Flynn holds a position, called the J-2, that has often been a springboard to a senior executive position across the alphabet soup of American intelligence agencies. But General Flynn, who was General McChrystal's intelligence boss at the Joint Special Operations Command, has chosen to return to the combat zone.

In a sign of the importance being given to explaining the new strategy to Afghans, across the region and the world, General McChrystal will also be taking the first flag officer to serve as chief of public affairs and communications for the military in Afghanistan.

Rear Adm. Gregory J. Smith, who has served as director of communications and spokesman in Iraq during the troop increase under Gen. David H. Petraeus, had been scheduled to retire this summer. But officials said he received a personal request from Adm. Mike Mullen, chairman of the Joint Chiefs of Staff, to serve in the same capacity for General McChrystal.

David M. Herszenhorn contributed reporting from New York, and Richard A. Oppel Jr. from Austin, Tex.

Posted by: Besoeker || 06/13/2009 06:48 || Comments || Link || E-Mail|| [336065 views] Top|| File under:
Boomer Kills 9 in Helmand
[Quqnoos] A suicide bomber attacked a supplying-convoy of foreign forces, killed four Afghan drivers and wounded eight others, officials said Saturday

The delivery vehicles were parked outside a military base in Gereshk district -- 35 km north of Lashkar Gah, the capital of the restive Helmand province -- when the bomber struck the vehicles.

Taliban militants claimed responsibility for this attack.

Helmand Police Chief, Gen Asadullah Shirzad, confirmed that five Afghan security forces have been killed and eight others were injured in the shocking explosion.

"Eight tankers and four smaller vehicles used by the guards for the convoy were set alight, " an official said.

The NATO-led International Security Assistance Force (ISAF), mostly British troops stationed in Helmand have not made an immediate comment on the attack yet.

A Taliban spokesman, Qari Mohammad Yousuf Ahmadi said that at least 33 guards were killed and 13 others were wounded in the bombing, carried out by a Taliban militant.

A district official said most of the wounded are civilian drivers.

The insurgents, who have vowed to intensify their attacks against the Afghan government and foreign forces regularly attack convoys that provide logistical support to the international troops.
Posted by: Fred || 06/13/2009 05:21 || Comments || Link || E-Mail|| [336063 views] Top|| File under: Taliban
Africa Horn
Pirates hijack German-owned ship off Oman
ON BOARD NRP CORTE-REAL (Reuters) - Suspected Somali pirates have seized a German-owned cargo ship off the coast of Oman, the first recorded attack in its territorial waters, NATO alliance staff said on Friday.

The MV Charelle was attacked 60 nautical miles south of Sur on the Omani coast, NATO Lieutenant Commander Alexandre Fernandes said aboard NATO's Portuguese warship Corte-Real, which is on anti-piracy patrol off Somalia.


It's been quiet for about a month or so. A hijack off the coast of Oman is new: previous hijacks had been off Somalia, in the Gulf of Aden, the southern part of the Red Sea, or near the Seychelles. Either this was a juicy opportunity or a group of pirates is looking to work an area in which NATO isn't present.
Posted by: Steve White || 06/13/2009 13:31 || Comments || Link || E-Mail|| [336066 views] Top|| File under:
Arabia
Yemeni tribesman release 24 medics abducted a day earlier
[Beirut Daily Star: Region] Yemeni tribesmen on Friday released unharmed a group of 24 doctors and nurses they abducted a day earlier, demanding the authorities release two prisoners, a government official said. The medics, most of whom were Yemenis but also included one Egyptian, two Indians and two Filipinos, were working at a Saudi-backed hospital in the northern Saada region, the official said.

Yemen, the Arab world's poorest country, is struggling with an on-off revolt in the north, a secessionist movement in the south and intensified Al-Qaeda militancy.

Saada is where in 2004, tribesmen led by members of the Houthi family began an intermittent rebellion against the government, in protest at what they say is economic and religious discrimination.

The government official said the medics were traveling on a hospital bus at the time of their abduction, adding that the tribesmen decided to release the group after being given guarantees from the government that their demands would be met.
Posted by: Fred || 06/13/2009 00:00 || Comments || Link || E-Mail|| [336064 views] Top|| File under:
Bangladesh
Purbo Banglar Commie held with firearms
[Bangla Daily Star] A team of Jhenidah Rab-6 arrested a cadre of Purba Banglar Communist Party Janajuddha faction and recovered two firearms and three bullets from his possession during a drive at Baparipara yesterday morning.


Normally they find the bullets in the body and the firearms lying nearby.


The arrestee is Ibrahim Khalil, 35, son of Tayeb Ali of Paschim Krishnapur village under Jhenidah sadar upazila.


No, we don't know where that is..


Rab commander Major Tarique said acting on a tip-off, they arrested Ibrahim, nephew of Abdur Rashid Malitha alias Dada Tapan who was killed in crossfire in Kushtia a few months back. Malitha was the founder of PBCP in the area, he added.


My crystal ball sez Ibrahim will be seeing his dear uncle soon


Sources in Rab said based on Ibrahim's information they recovered one single-barrel rifle, one Indian-made shutter gun and three bullets hidden underground at Ghoramara, Tapan's village in sadar upazila. Ibrahim has been the regional chief of PBCP after Malitha's death, the sources added.


Family tradition
Posted by: Fred || 06/13/2009 00:00 || Comments || Link || E-Mail|| [336064 views] Top|| File under:
Britain
Tamil jailed for supplying Tigers
The founder of the British Tamil Association has been jailed for two years for supplying the militant Tamil Tigers group. Arunachalam Chrishanthakumar, 52, was sentenced at London's Old Bailey for illegally procuring equipment for the Sri Lankan group.

He had been convicted of receiving electrical components for terrorism and receiving documents for terrorism. Three other men who had been tried alongside him were cleared.

Jonathan Laidlaw QC, prosecuting, said Chrishanthakumar procured equipment for the Tigers with an "obvious terrorist purpose". Mr Justice Saunders said: "This was a protracted, deliberate breaking of a law. These are very serious offences which warrant substantial sentences. The terrorist law has to be obeyed as part of our obligations internationally."

The judge said the case was exceptional because, at the time the offences were carried out, the Tamil Tigers were not a banned group in Sri Lanka because of the ongoing peace talks with the Sri Lankan government.

The judge told the Old Bailey: "He is a thoroughly decent man who deliberately broke the law in support of a cause he fervently believed in."
Posted by: Steve White || 06/13/2009 00:00 || Comments || Link || E-Mail|| [336063 views] Top|| File under:
China-Japan-Koreas
UN resolution bans N. Korea arms exports
[Iran Press TV Latest] The UN Security Council approves tougher sanctions on North Korea, banning all its weapons exports and most arms imports into the communist state.

The 15-nation assembly convened on Friday to unanimously approve a sanctions resolution which also allows the UN member-states to inspect North Korean sea, air and land shipment.

The resolution, which does not authorize the use of force, also requires them to seize and destroy any commodities transported in violation of the sanctions. It also calls on the member-states to prevent the transfer of financial or other assets that could help North Korea's nuclear or ballistic missile programs.

Once in two minds on punitive measures against Pyongyang, both China and Russia turned out to vote for the "binding" US-drafted resolution, which came following wide condemnation of North Korea's nuclear tests on May 25.

The resolution "condemns in the strongest terms" the North Korean nuclear test and demands Pyongyang "not conduct any further nuclear test or any launch using ballistic missile technology."

It says Pyongyang "shall abandon all nuclear weapons and existing nuclear programs in a complete, verifiable and irreversible manner and immediately cease all related activities."

The resolution calls on the communist regime to immediately "retract its announcement of withdrawal from the NPT (Nuclear Non-Proliferation Treaty)" and return immediately to the six-party talks without precondition.

North Korea drew a strong wave of condemnation from the Security Council, launching a long-range missile in April.

It still dared for more when it retorted by announcing on May 25 that it had staged a second nuclear weapons test following the one in 2006.
Posted by: Fred || 06/13/2009 00:00 || Comments || Link || E-Mail|| [336063 views] Top|| File under:
Home Front: WoT
Is China Worse than Gitmo?
The four of the Chinese Muslims, or Uighurs, released to Bermuda from the Guantanamo Bay prison told FOX News that they are innocent, glad to be free and hold no grudges against the United States for their captivity.

The men, who range from 31 to 38 years old, also said they think life in China, where they face persecution, is worse than life at Guantanamo.

With the help of a translator, they said they didn't know anything about Al Qaeda or Usama bin Laden, despite past allegations that they had aided the terror mastermind's escape.

"I am not a terrorist. I have never been terrorist," one of the men told FOX News. "I want to live peacefully."

The Uighurs, released this week, are staying at a guest cottage complex on the island without security or electronic monitoring, but their attorney said they will have to periodically check in with local police.

The release of the Uighurs comes amid increasing political tensions in Washington over what to do with the more than 200 detainees being held at the Guantanamo facility following President Obama's pledge to close the facility within a year of taking office.

The Uighurs told FOX News that they plan to make their home in Bermuda, probably working first in some form of manual labor. They also may open a restaurant and look forward to swimming and fishing.

Posted by: Frozen Al || 06/13/2009 16:41 || Comments || Link || E-Mail|| [336065 views] Top|| File under:
India-Pakistan
Pakistan hikes defence spending 15%
ISLAMABAD: Pakistan has hiked its defence spending for fiscal 2009-10 to Rs.347 billion in the budget presented in parliament on Saturday.

Of this, Rs.343 billion has been allocated for the armed forces, Rs.463 million for defence production and Rs.840 million for the defence division, Minister of State for Finance Hina Rabbani Khar said while delivering the first budget speech by a woman in Pakistan's history.

Quoting from the budget documents, Online news agency said the defence budget was 15 percent higher as compared to the allocation for 2008-09 "due to the high inflation rate and keeping in view of current situation at country's eastern and western borders".

Posted by: john frum || 06/13/2009 12:42 || Comments || Link || E-Mail|| [336066 views] Top|| File under:
President Zardari announces establishment of army base in Swat
[Geo News] President Asif Ali Zardari, in a televised address to the nation in the wee hours of Friday announced to set up a military base in Swat besides increasing the salary of the soldiers presently fighting the militants.

Paying tributes to the army personnel, the President said Pakistani troops are rendering supreme sacrifices in the battle zones. "Our army officers have laid down their precious lives fighting against the Taliban for the sake of nations' survival and for state's sovereignty."

He termed the ongoing army offensive against the militants in Swat and Malakand Division as the 'war of Pakistan's survival'.

"We are waging war against those suspected extremists who want to impose their agenda on us through use of force", the President asserted adding, "the so-called Taliban are actually against the dissemination of knowledge and pursuit of education as they have torn down many schools and colleges".

President Zardari said they were Taliban who assassinated Mohtarma Benazir Bhutto besides killing scores of innocent people.

He said the militants martyred the religious scholar Dr. Sarfaraz Naeemi. They commit all these crime in the name of Islam and tarnishing the name of our religion.

"The whole nation is united against Taliban, including children," he said.
Posted by: Fred || 06/13/2009 00:00 || Comments || Link || E-Mail|| [336064 views] Top|| File under: Govt of Pakistan
Gun sex reported in Hyderabad
[Geo News] Some separate incidents of gun sex aerial firing by unknown miscreants have been reported in Hyderabad, the second biggest city of Sindh province after Karachi, Geo news reported late on Friday. The panic has hit the residents meanwhile, the street light on most of the chief road have been turned off following shooting reports, sources informed.
Posted by: Fred || 06/13/2009 00:00 || Comments || Link || E-Mail|| [336063 views] Top|| File under:
39 militants, 10 soldiers killed in Swat battles
[Bangla Daily Star] At least 39 Taliban militants and 10 soldiers were killed in fierce fighting in northwest Pakistan's Swat valley while two suicide bombings in a mosque and madrasa killed six others, the military said yesterday.

"During last 24 hours, 39 terrorists were killed in various areas of Malakand. At the same time, 10 soldiers embraced shahadat (martyrdom) and 24 were injured," it said in a statement.

Malakand region includes Swat, Dir and Buner districts where the military has launched operations since April 26 against Taliban militants.

Earlier at least six people including a prominent anti-Taliban cleric were killed and more than 90 wounded in suicide bombings at a mosque and a madrasa in two Pakistani cities Friday, police said.

Religious scholar Sarfraz Naeemi, who had spoken out against Taliban suicide bombings, was killed in one of the attacks at a seminary in Lahore, which drew sharp condemnation from Prime Minister Yousuf Raza Gilani.

Four people died and at least 90 others were wounded when an explosives-filled car ploughed into the wall of a mosque in the northwestern garrison town of Nowshera, police said, adding that the roof of the building had collapsed.

"We have received four dead bodies and 90 injured in the hospital," doctor Sabz Ali of Nowshera's main government hospital told AFP.

"We have declared an emergency in the hospital, some of the injured are serious and we urgently need blood for them," Ali said.

A police official earlier said three people were killed.

"Three people were killed and 20 others were injured when a suicide attacker rammed his explosive-laden car into the mosque," police official Imran Kishwar told AFP.

The attack happened just as people had gathered in the mosque for Friday prayers, he said.

The roof of the mosque caved in after the blast and a number of people were trapped under the rubble, he said.

"We have started rescue work on site, we are facing difficulties as people are trapped under the debris of the roof," Kishwar said.

"Several vehicles parked in front of the mosque were also damaged," he said.

A second suicide bombing targeted the head of Jamia Naeemia madrasa, Sarfraz Naeemi, in Lahore, Pakistan's largest city and the country's political nerve centre, officials said.

Lahore police chief Pervez Rathore said that a "suicide bomber" entered the room where Naeemi was sitting with others after Friday prayers, and blew himself up. He said two people were killed in the blast.

"Sarfraz Naeemi was seriously injured and shifted to hospital where he passed away," provincial police chief Tariq Saleem Dogar told reporters.

"It happened after Friday prayers. Seven injured people, including the administrator of Jamia Naeemia, were shifted to hospital," Lahore administration chief Sajjad Bhutta told reporters.

Asked if the attack was aimed at Sarfraz Naeemi because of his support for the military operation aimed at flushing the Taliban out of Swat, Bhutta said it was not certain, but "prima facie, yes."

Naeemi had issued a fatwa (edict) against suicide bombings carried out by Taliban militants.

Prime Minister Yusuf Raza Gilani "strongly condemned" the blast and killing of Naeemi and several others, the Associated Press of Pakistan said.

Gilani also condemned the blast at a mosque in Nowshera and ordered an inquiry into the incidents, it said.

Just days after carrying out a devastating suicide car bombing of a five star hotel, militants today struck at the home of Pakistan's army commander heading the military offensive against Taliban in the country's troubled northwestern city of Peshawar.

In a brazen attack, the car-borne militants sprayed the heavily guarded house of Lt Gen Masood Aslam on Khyber Road with gunfire triggering a gun battle which lasted an hour and left two militants dead and two persons wounded, officials said.

The attacks on the house of Corps Commander of Peshawar came minutes after a suicide attack at a nearby police check point. Reports said a group of militants tried to storm the residence of Lt Gen Masood Aslam on Khyber Road at about 1 am but were repulsed by security forces.

A motorcycle exploded during the gun battle and fire fighters were called in to put out the blaze. Troops later cordoned off the area and arrested six suspects during a search.

The bombings are the latest in a string of attacks in Pakistan widely seen as revenge by the Taliban for a punishing military offensive launched against insurgents around northwest Swat valley on April 26.

At least nine people were killed in a suicide bombing at a luxury hotel in the northwestern city of Peshawar earlier this week.

Lahore, Pakistan's cultural capital, has been the scene of three deadly attacks in the past three months, as extremist violence closed in on the nuclear-armed country's political heartland.

On March 3, gunmen ambushed the Sri Lankan cricket team bus in Lahore, killing eight Pakistanis and ending hopes of the country's hosting international sport in the immediate future.

Later that month, gunmen stormed a police academy outside Lahore, killing eight recruits. Four attackers were also killed.

A gun, grenade and bomb attack in late May levelled a police building and damaged the provincial headquarters of the Inter-Services Intelligence (ISI), killing 24 people.
Posted by: Fred || 06/13/2009 00:00 || Comments || Link || E-Mail|| [336062 views] Top|| File under: TTP
Militants suffer heavy casualties in Swat
[Iran Press TV Latest] Pakistan says it has inflicted more casualties on the militants holed up in northwestern Swat in the face of fresh terrorist attacks aimed at halting military operations in the valley.

A military statement issued on Friday said 39 terrorists had been killed in various areas of Malakand in the past 24 hours. It added that 10 soldiers had also been killed in the fierce fighting and another 24 had been injured.

Government troops said they had found a mass grave of terrorists in an area at Shalho Sar in volatile Peochar valley. The military gave no details saying the unhygienic condition would not allow its forces to examine the site.

The bodies are believed to belong to the casualties from intense fighting at the Taliban strongholds of Chuprial and Kabal in Swat valley, the military said.

Nearly 1,429 militants and some 126 soldiers have been killed since Islamabad began military operations against the insurgents in Malakand's areas of Lower Dir, Buner and Swat on April 26, April 28 and May 5 respectively.

Pakistan has since been the scene of intensified violence and bombing with Taliban-linked terrorists threatening more attacks in major cities if the military does not halt operations in the northwest.

On Friday, two back-to-back blasts targeted mosques in the eastern city of Lahore and the northwestern garrison town of Nowshera, killing six people including outspoken anti-Taliban cleric Sarfraz Naeemi.

More than 1,960 people have fallen victim to pro-Taliban insurgency in Pakistan since July 2007.
Posted by: Fred || 06/13/2009 00:00 || Comments || Link || E-Mail|| [336064 views] Top|| File under: TTP
Cleric among 33 killed in Orakzai air strikes
[The News (Pak) Top Stories] Pakistan Air Force (PAF) jet fighters on Thursday started bombing suspected locations of Taliban militants in the Orakzai tribal agency and the adjoining Hangu district, killing 33 people, including Sunni Supreme Council chief Maulana Muhammad Amin and his nephew, and injuring 29 others.

The local officials, however, put the death toll in the two restive regions at 50, including women and children.The sudden and heavy bombing by the PAF aircraft in the two troubled areas forced thousands of families to migrate towards relatively safer places in Hangu and Kohat districts.

The warplanes targeted militants' positions in Mushti Bazaar, Mushti Mela, Ferozkhel, Sheikhan, Dabori, Ghiljo, Khadeezai, Shahuwam and Sultanzai.Twenty-six people were reportedly killed and 13 others seriously injured in the daylong bombing in these villages of Orakzai Agency.

The warplanes also targeted a madrassa run by prominent cleric and leader of Sunni Supreme Council of Hangu and Orakzai Agency Maulana Mohammad Amin at Shahuwam bazaar in Orakzai. Besides six other people, the Maulana himself and his nephew Hafiz Rashid Ahmad were killed and a few others seriously injured. Maulana Amin had reportedly close links with militants.

Later, the local clerics held an emergency meeting and decided to close all Madrassas in Hangu district as a protest. Similarly, all trade and commercial centres as well as government offices were closed after the incident.

The Sunni Supreme Council announced a complete strike for today (Friday) and asked the people to keep their business closed. The planes also targeted an alleged training centre of militants in Khapanga area of Lower Kurram Agency. The camp was reportedly run by local militant commander, Ismail Shah.

Military officials said Maulana Amin had close links with the Taliban militants. An Inter-Services Public Relations (ISPR) statement issued here said 40 terrorists were present in the Madrassa during the attack. It said 13 of the terrorists died, which the local administration confirmed. The ISPR spokesman also denied bombing Madrassas and mosques and killing of innocent people. He said the places, which the warplanes pounded, were hideouts of the militants.

Our correspondent from Wana adds: Meanwhile, 10 persons, including six militants and four soldiers, were killed in an exchange of fire near Seplatoi Fort in South Waziristan Agency. Official sources said around 400 militants attacked the paramilitary Frontier Corps (FC) Seplatoi Fort with rocket launchers and other heavy weapons in the wee hours of Thursday. The troops repulsed militants' attack and exchange of fire continued for a few hours.

According to sources, six militants and four soldiers were killed while seven militants and five soldiers sustained injuries in the exchange of fire. Other reports said 11 militants were killed in the encounter.
Posted by: Fred || 06/13/2009 00:00 || Comments || Link || E-Mail|| [336063 views] Top|| File under: TTP
Four killed, 103 hurt in Nowshera mosque blast
At least four people, including two soldiers, were killed and 103 injured when a suicide bomber rammed his explosive-laden vehicle into a mosque on Friday. An official of Nowshera Police said the attack occurred at a small mosque on Supply Depot Morr around 2:40pm. The mosque's roof collapsed due to the intensity of the blast, which also damaged nearby houses and cars parked in the area. Nowshera District Police Officer Abdullah Khan told AFP the vehicle used in the attack had been made to look like an ambulance. Police said the injured had been rushed to hospitals in Nowshera and Peshawar, and the area had been cordoned off following the blast. A Bomb Disposal Squad official said over 108 kilogrammes of explosives and 40 mortar shells were used in the blast.
Posted by: || 06/13/2009 00:00 || Comments || Link || E-Mail|| [336064 views] Top|| File under: TTP
TTP claims Lahore, Nowshera attacks
The Tehreek-e-Taliban Pakistan (TTP) on Friday claimed responsibility for three suicide attacks in Peshawar, Nowshera and Lahore, saying similar attacks would soon follow. "Dr Sarfraz Naeemi was killed for his anti-suicide attack decree; the attack on Peshawar's Pearl Continental Hotel was to avenge the attack on a madrassa in Orakzai; and the Nowshera mosque was targeted in response to the military operation," Saeed Hafiz, deputy to TTP senior commander Hakeemullah Mehsud told media by telephone.
Posted by: || 06/13/2009 00:00 || Comments || Link || E-Mail|| [336063 views] Top|| File under: TTP
12 Taliban killed in Mohmand clashes
At least 12 Taliban were killed in clashes with security forces in Safi tehsil of Mohmand Agency on Friday, while two security forces personnel were martyred and four others injured. A private TV channel, while quoting Frontier Corps sources, said a military convoy was attacked while it was headed towards the Sheikh Baba near the Pak-Afghan border. The security forces personnel retaliated and targeted Taliban hideouts with helicopter gunships, resulting in the deaths of 12 Taliban.
Posted by: || 06/13/2009 00:00 || Comments || Link || E-Mail|| [336061 views] Top|| File under: TTP
4 policemen killed in Hangu blast
Four police personnel were killed and six others injured by two remote-controlled bomb attacks in Hangu on Friday. In the first incident, suspected militants targeted a police van in the Tull tehsil with an improvised explosive device, fitted in a pressure cooker. The blast killed four security personnel. In a second incident, militants tried to attack another police van with a remote controlled bomb in the Dawaba police station precincts. The police van narrowly escaped the blast.
Posted by: || 06/13/2009 00:00 || Comments || Link || E-Mail|| [336063 views] Top|| File under: TTP
Baby boomer arrested at Torkham border
The security forces on Friday arrested a boy near the Torkham border, saying he was planning to target a Torkham mosque during Friday congregation. The would-be suicide bomber was identified as Suleman, 15, and was apprehended with a suicide jacket loaded with five to six kilogrammes of explosives, the official said. Suleman was entering Torkham from the Afghan side when Khasadar personnel arrested him. He told the interrogation team that he belonged to the Waziristan Agency, adding that some of his colleagues were also on their way to carry out suicide attacks.
Posted by: || 06/13/2009 00:00 || Comments || Link || E-Mail|| [336065 views] Top|| File under: al-Qaeda in Pakistan
10 injured in toy bomb explosion in Hasilpur
At least 10 people were injured when a toy bomb exploded in a house in the Christian colony of Hasilpur on Friday, a private TV channel reported. According to the channel, four women and two children were among the injured. The channel quoted sources as saying that the children found a parcel wrapped in a cloth outside their home, which exploded with a huge blast when brought inside. The injured were shifted to a local hospital where some of them were said to be in critical condition.
Posted by: || 06/13/2009 00:00 || Comments || Link || E-Mail|| [336065 views] Top|| File under:
Southeast Asia
Three killed in separate attacks in southern Thailand
Terrorists Suspected Muslim separatists killed three people in separate attacks in the Thailand's restive south, police said on Saturday, as a team of top government officials flew into the region.

They said a 56-year-old Buddhist woman was killed and 13 others injured when a man riding pillion on a motorbike threw a hand grenade into a minibus carrying commuters to work in Yala province just before midday. The wounded were all taken to a nearby hospital.

Just before midnight on Friday the 42-year-old wife of a village headman was shot dead in an ambush in neighbouring Narathiwat province as she drove a motorcycle with her 22-year-old daughter, police said. The daughter survived with gunshot wounds, they said. Three hours earlier, in Yala province, a 19-year-old Muslim man was shot dead at his house.

Deputy Prime Minister Suthep Thaugsuban, Defence Minister Prawit Wongsuwon and Army Commander Anupong Paojinda flew to the troubled region Saturday, to speed up an investigation into a last week's mosque shooting that left 11 dead. Mr Suthep was scheduled to visit the mosque in the Cho-Ai-Rong district of Narathiwat province where masked gunmen stormed in during evening prayers on Monday and sprayed worshippers with bullets, killing 11 and wounding 12. Anupong has said he hoped the inquiry would refute villagers' claims that the shooting was carried out by security forces.
Posted by: ryuge || 06/13/2009 04:26 || Comments || Link || E-Mail|| [336063 views] Top|| File under:
Syria-Lebanon-Iran
Beirut bomb threat defused as US envoy arrives
[Al Arabiya Latest] United States envoy George Mitchell said Friday his country would not sacrifice Lebanon as it seeks to reach comprehensive peace in the region in his latest visit to the countr, which came y as security officials defused a small bomb sent to Beirut's General Security headquarters.

"Lebanon will play a key role in the long term effort to build lasting, comprehensive peace and stability in the Middle East," Mitchell said after meeting separately with President Michel Sleiman and Prime Minister Fuad Siniora.

Meanwhile a bomb containing 200 grams (seven ounces) of explosives was defused after failing to explode because of a technical glitch, security sources said.

Bombs are rarely sent to government buildings although several explosive devices are defused or explode every week in Lebanon.

Mideast tour
Mitchell was holding separate meetings with President Michel Suleiman, Prime Minister Fouad Siniora and Saad Hariri, leader of the March 14 coalition that retained its majority in a closely-fought parliamentary election on Sunday.

"Clearly, there can be no lasting solution reached at Lebanon's expense and we look forward to continuing to work with Lebanon to build this solution."

Mitchell said his latest tour of the region, which includes stops in Israel, the West Bank, Egypt and Jordan, as well as previous visits were clear proof that U.S. President Barack Obama's administration was committed to "actively and aggressively" seek peace in the region.

On a visit to Beirut ahead of the vote, Vice President Joe Biden had hinted that Washington may cut off military aid if a coalition led by Hezbollah won.

Mitchell arrived in Lebanon after visits to Jordan and Egypt where he discussed with leaders there ways to achieve peace between the Israelis and Palestinians based on a two-state solution.
Posted by: Fred || 06/13/2009 00:00 || Comments || Link || E-Mail|| [336064 views] Top|| File under:
Two Israeli Arab sisters released from Lebanon arrest
[Haaretz Defense] Lebanese security forces released on Thursday two Israeli Arab sisters, both in their sixties, who had been arrested in Beirut's airport. The pair, Josephine Mussa, 67, and Georgette Nasser, 69, were reportedly en route to the United States, where Josephine lives, at the time of their arrest. They returned to Nasser's home in Jerusalem.

According to the Web site, the Lebanese security officials discovered the women's Israeli passports during a search of their baggage. A preliminary investigation revealed that the pair had arrived in Lebanon a few days before Sunday's national election, the report said, in which one of the sisters actually voted in a Maronite neighborhood in Beirut.

Georgette Mussa reportedly lives in Israel; her passport, however, listed her as originally having had Jordanian citizenship. The report further stated that she had a Lebanese passport, in addition to the Israeli one.

The pair were later handed over to the same security unit that reportedly uncovered an Israeli spy ring in Lebanon over recent months, the Web site said.

Lebanese law prohibits the country's citizens from visiting Israel and from holding any form of contact with Israelis. The reported incident is not the first of its kind; in September 2007, Israeli citizen Daniel Sharon was arrested in Lebanon on suspicion of involvement in a murder, after entering the country on a German passport. He was freed about three weeks later after the German Foreign Ministry took up his case.
Posted by: Fred || 06/13/2009 00:00 || Comments || Link || E-Mail|| [336062 views] Top|| File under:
Who's in the News
52
[untagged]
7
TTP
4
Govt of Pakistan
3
Govt of Iran
2
al-Qaeda
1
Jamaat-e-Ulema Islami
1
al-Qaeda in Pakistan
1
Lashkar e-Taiba
1
Moro Islamic Liberation Front
1
Palestinian Authority
1
Taliban
1
Jemaah Islamiyah
1
Govt of Sudan
1
Hezbollah
Bookmark
E-Mail Me
The Classics
The O Club
Rantburg Store
The Bloids
The Never-ending Story
Thugburg
Gulf War I
The Way We Were
Bio
Merry-Go-Blog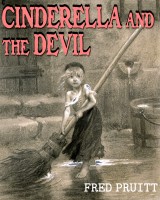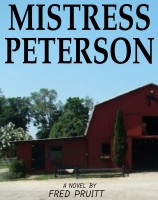 On Sale now!


A multi-volume chronology and reference guide set detailing three years of the Mexican Drug War between 2010 and 2012.

Rantburg.com and borderlandbeat.com correspondent and author Chris Covert presents his first non-fiction work detailing the drug and gang related violence in Mexico.

Chris gives us Mexican press dispatches of drug and gang war violence over three years, presented in a multi volume set intended to chronicle the death, violence and mayhem which has dominated Mexico for six years.
Click here for more information


Meet the Mods
In no particular order...


Steve White
Seafarious
tu3031
badanov
sherry
ryuge
GolfBravoUSMC
Bright Pebbles
trailing wife
Gloria
Fred
Besoeker
Glenmore
Frank G
3dc
Skidmark



Better than the average link...



Rantburg was assembled from recycled algorithms in the United States of America. No trees were destroyed in the production of this weblog. We did hurt some, though. Sorry.
3.238.118.27

Help keep the Burg running! Paypal: