Afghanistan
Taliban Bomber Kills 14 at Top Afghan Court
[An Nahar] A Taliban suicide

boom-mobile

er on Tuesday targeted staff at Afghanistan's top court, killing 14 civilians and wounding 38 others in the second attack in two days in the heavily fortified capital, police said.

Women and children were among those killed and injured in the powerful

kaboom

at the entrance to the Supreme Court, near the U.S. embassy as buses waited to take court staff home at the end of the working day, officials said.

The Taliban

grabbed credit

and threatened further attacks on the judiciary if it continued to sentence to death members of its militia.

The bomber struck at around 4:00 pm (1130 GMT) in the crowded area, close to a block of residential flats home to middle-class Afghans.

General Mohammad Zahir, head of Kabul criminal investigations, said the bomber rammed one of the buses carrying Supreme Court staff.

"A suicide bomb hit at the back of a Coaster causing lots of civilian casualties, dead and

maimed

," Zahir told Agence

La Belle France

Presse.

"We have 14 dead and 38

maimed

," he said, adding that at least two women were among the dead and children were also among the casualties. "Most of the casualties are Supreme Court employees," he added.

An AFP photographer saw human flesh and dead bodies lying on the ground as police picked their way through the debris, the wreckage of a car and two badly damaged buses on the main road leading to the airport.

A couple of legs and part of a body were stuck to the back of one bus. Civilian volunteers who happened to be in the area where helping to evacuate the

maimed

, soaked in blood, by foot, on shoulder, dragged and by handcart.

The Taliban, the militia that is stepping up an 11-year insurgency against the Western-backed Afghan government as NATO


...the North Atlantic Treaty Organization. A single organization with differing goals, equipment, language, doctrine, and organization....


troops prepare to withdraw next year,

grabbed credit

for the attack.

In a statement, it said it had punished judges for "justifying the invading infidels" in sentencing to death Taliban prisoners held by the Afghan government.

"Today's attack was a warning that should they (judges) continue to give tyrannical verdicts and intimidate (our) countrymen, then the mujahideen will not tolerate it and condemn them to death" said a copy of the statement seen by AFP.
Posted by: Fred || 06/12/2013 00:00 || Comments || Link || E-Mail|| [6499 views] Top|| File under: Taliban
Africa Horn
Aid Nurse Killed in Darfur Crossfire
[An Nahar] A Sudanese nurse working for an international aid agency in Sudan's troubled Darfur region has been

rubbed out

during a

shootout

inside a camp for displaced people, humanitarian workers said on Tuesday.

It is the first known death of an aid worker in Sudan since a Sudanese driver for the United Nations


...boodling on the grand scale...


World Food Program was killed during an attack in war-torn South Kordofan state last August.

Ali al-Zatari, the United Nations chief in Sudan, said the killing occurred on Sunday in North Camp, in Central Darfur's Nertiti town.

He strongly condemned the "senseless crime".

"The killing of this aid worker, and the injury of several other civilians, occurred because an exchange of fire took place in a camp for people displaced by fighting in Darfur. The civilian and humanitarian nature of these camps must be respected."

The U.N. said only that the victim was a Sudanese, who himself had been uprooted during Darfur's decade-long uprising which has left 1.4 million people living in camps inside the region.

He was killed when a stray bullet went through the wall of his home in the camp, a U.N. source said, adding it is unclear who shot him.

The incident began after an attempted ambush robbery of an army patrol.

"Not long following this ambush, shooting broke out in the camp, and the shooting was quite indiscriminate," the U.N. source said.
Posted by: Fred || 06/12/2013 00:00 || Comments || Link || E-Mail|| [6469 views] Top|| File under: Govt of Sudan
Africa North
Italian Diplomats in Libya Escape Car Blast
[An Nahar] Italian diplomats in Tripoli


...a confusing city, one end of which is located in Lebanon and the other end of which is the capital of Libya. Its chief distinction is being mentioned in the Marine Hymn...




beat feet from

their booby-trapped car before it went kaboom! during a shopping trip in the Libyan capital on Tuesday, officials said.

"The Italian diplomats got out of their car in the district of Zawiet al-Dahmani to shop when they noticed a wire hanging beneath the vehicle," a diplomat said.

The driver called the police who blocked the road shortly before the

kaboom

, he said.

"They evacuated the area before the car went kaboom! half an hour later," added the diplomat, who was speaking on condition of anonymity
... for fear of being murdered...
.

That version of events was confirmed by witnesses in the neighborhood located a few kilometers (miles) from the center of Tripoli.

The witnesses said the blast was of low intensity and that the car was not completely destroyed.

According to the diplomat, the

bomb

was attached to the car in another district of the Libyan capital where the Italians had made a first stop.

Posted by: Fred || 06/12/2013 00:00 || Comments || Link || E-Mail|| [6465 views] Top|| File under: Arab Spring
Africa Subsaharan
Missile guide sparks alarm
The photocopies of the manual lay in heaps on the floor, in stacks that scaled one wall, like Xeroxed, stapled handouts for a class.

Except that the students in this case were al-Qaeda fighters in Mali. And the manual was a detailed guide, with diagrams and photographs, on how to use a surface-to-air missile capable of downing a commercial aircraft.

The 26-page document in Arabic, recovered by AP in a building that had been occupied by al-Qaeda in the Islamic Maghreb in Timbuktu, strongly suggests the group now possesses the SA-7 surface-to-air missile, known to the Pentagon as the Grail.

And it confirms that the al-Qaeda cell is actively training its fighters to use these weapons, also called man-portable air-defence systems, or Manpads, which likely came from the arms depots of ex-Libyan strongman Colonel Muammar Gaddafi.

"The existence of what apparently constitutes a 'Dummies Guide to Manpads' is strong circumstantial evidence of al-Qaeda in the Islamic Maghreb having the missiles," said Atlantic Council analyst Peter Pham, a former adviser to the United States' military command in Africa and an instructor to US Special Forces.

"Why else bother to write the guide if you don't have the weapons? ... If AQIM not only has the Manpads, but also fighters who know how to use them effectively," he added, "then the impact is significant, not only on the current conflict, but on security throughout North and West Africa, and possibly beyond."
Posted by: tipper || 06/12/2013 14:10 || Comments || Link || E-Mail|| [6475 views] Top|| File under:
Caribbean-Latin America
Death in Durango: 2 die in San Dimas

For a map, click here. For a map of Durango state click here

Two men were found shot to death in San Dimas municipality Tuesday, according to Mexican news reports.

According to a news report posted on the website of Milenio news daily, a Mexican Army road patrol found the victims near the village of Minitas.

They were identified as Mateo Perez Guzman, 25, and Israel Niebla Perez, 28, both of Tayoltita in San Dimas. The victims had been shot about the torso and left aboard a Jeep Cherokee SUV.

San Dimas municipality has been the focus of some drug related violence in recent years. Government workers have suffered threats and vandalism at the hands of local criminal gangs just this past spring. Several executions and deaths in gunfights have also been reported by Mexican press in San Dimas since 2010.

Meanwhile in Durango city, Durango state police seized 160 kilograms of marijuana in a raid Tuesday.

According to a news report which appeared on the online edition of El Siglo de Durango operatives with the Durango Direccion Estatal de Investigacion (DEI) served an order or apprehension at a residence on calle Canoas in Zona Centro.

Detained at the scene was Gustavo Hernandez Nava, 53. It is unclear in the report if Hernandez Nava was the object of the detention order.

Chris Covert writes Mexican Drug War and national political new for Rantburg.com and Borderlandbeat.com
Posted by: badanov || 06/12/2013 00:00 || Comments || Link || E-Mail|| [6463 views] Top|| File under:
Mexican Army smokes 2 bad guys in Matamoros

For a map, click here For a map of Tamaulipas state, click here

By Chris Covert
Rantburg.com

Several shootouts between rival drug gangs, and with Mexican federal security forces have taken place Monday, leaving two dead in Matamoros in Tamaulipas state, according to Mexican news reports.

According to a news account which appeared on the online edition of Milenio, several armed suspects were traveling aboard a two vehicle convoy on Avenida Rigo Tovar Monday when they encountered a Mexican Army road patrol. The ensuing gunfight and pursuit ended near ejido El Juanillo.

The report said that two were killed, but only one individual, a local man named Oscar Andres Escamilla Sala, had been identified.

A new release by the US Consulate in Matamoros Monday warned about gunfire being reported in San Rafael, Obrera and Paseo Residencial residential districts including near a Walmart, but news of the warning appeared in press just this afternoon. Many of the data came from social media in Matamoros including Twitter and Facebook.

The Twitter post warning of the gunfire appeared at around 1650 hrs and an all clear post appeared an hour later.

It is unclear in concurrent news reports as of Tuesday night if the danger has been eliminated or is ongoing.

According to a news item posted on El Blog del Narco narco blog, roadblocks have been taking place in Matamoros, which is the usual response of local criminal gangs when attempting to stop security forces from closing.

Meanwhile in Brownsville, Texas, US Border Patrol Agents seized 87 kilograms of marijuana in a vehicle attempting to cross over into the US Tuesday.

According to a separate Milenio report, US agents searched a 1998 Chevrolet Suburban SUV finding the drugs hidden inside the vehicle's fuel tank. An unidentified Mexican national in his 20s was detained at the scene.

Chris Covert writes Mexican Drug War and national political news for Rantburg.com and BorderlandBeat.com
Posted by: badanov || 06/12/2013 00:00 || Comments || Link || E-Mail|| [6467 views] Top|| File under:
Caucasus/Russia/Central Asia
Three policemen gunned down in Dagestan
Three policemen were killed and two bystanders were injured when a pair of unidentified gunmen opened fire in Dagestan.

The gunmen killed the three Russian policemen on the spot. The shootout left one of the attackers dead at the scene, while the other was killed while trying to flee, the Investigative Committee said.

In a separate statement, the National Anti-Terror Committee said officials had found suicide belts packed with homemade explosives in an apartment in Dagestan's largest city of Makhachkala. Each belt carried the equivalent of around 200 grams of TNT.

Two women who had allegedly harbored the explosives in the apartment on behalf of the slain terrorists militants were detained, the committee said. The statement said, "The timely discovery of the makeshift explosive devices helped prevent terrorist acts that had been planned by bandits for the near future."
Posted by: ryuge || 06/12/2013 00:00 || Comments || Link || E-Mail|| [6473 views] Top|| File under:
The Grand Turk
Thousands Throng Istanbul Protest Square
[An Nahar] Thousands of demonstrators squared off against riot police on Tuesday and defiantly packed an Istanbul square after Turkish Prime Minister Recep Tayyip Erdogan warned he had "no more tolerance" for the mass protests against his Islamic-rooted government.

Hundreds of police stormed Taksim Square, the epicenter of nearly two weeks of unrest, in the early morning, firing tear gas and jets of water. They fought hours-long battles with protesters and used bulldozers to clear the barricades erected by demonstrators after police pulled out of the area on June 1.

For most of the day clouds of acrid smoke filled the square as the clashes raged, with some demonstrators, in helmets and gas masks, hurling molotov cocktails, fireworks and stones.

But as evening fell, police unexpectedly retreated and lined up along the eastern side of the square only, allowing whistle-blowing demonstrators to flood the area for a 12th night, many chanting: "Resistance!" and booing at officers.

In the capital Ankara, which has seen several nights of violence, crowds also took to the streets, an Agence France Presse photographer saw.

The early morning police intervention in Taksim Square surprised protesters, many of whom were still dozing in nearby Gezi Park, because it came just hours after Erdogan said he would meet with protest leaders on Wednesday, his first major concession since the trouble began.

But the premier made no mention of the olive branch Tuesday and resumed his tough stance against the demonstrators who have thrown up the biggest challenge yet to his decade-long rule.

"This episode is now over. We won't show any more tolerance," the premier told cheering lawmakers of his Justice and Development Party (AKP) in a speech broadcast live on television.

"Can you believe that? They attack Taksim, gas us in the morning just after proposing talks with us?" said 23-year-old Yilmaz.


It's an old Moslem trick. Next he'll invite you to dinner and poison the lot of you.


"We won't abandon Gezi," he vowed. "I am not afraid of their water cannon, it'll be my first shower in three days."

Posted by: Fred || 06/12/2013 00:00 || Comments || Link || E-Mail|| [6505 views] Top|| File under: Arab Spring
Bulldozers take down protest barricades in Istanbul as riot extend into the night
[FOXNEWS] Protesters and Turkey's prime minister both refused to back down Tuesday in what could become the final battle for Istanbul's Taksim Square, the symbol of nationwide grievances against his government.

Tens of thousands of protesters returned to the square in the evening, in a show of defiance met with tear gas, rubber bullets and water cannons, hours after riot police had forced their way past improvised barricades to clear the square of protesters occupying the area for the past 12 days.

Hundreds more vowed to continue their sit-in at Taksim's adjacent Gezi Park, despite an order from Prime Minister Recep Tayyip Erdogan for them to leave -- an order bolstered by the police show of force.

A peaceful demonstration against the park's redevelopment that began more than two weeks ago has morphed into the biggest test of Erdogan's authority in his decade of power.

The unrest has spread to 78 cities across the country, with protesters championing their objections to what they say is the prime minister's increasingly authoritarian style and his perceived attempts to impose a religious and conservative lifestyle in a country with secular laws -- charges he rejects.

So far four people have died, including a policeman, and about 5,000 have been treated for injuries or the effects of tear gas, according to the Turkish Human Rights Foundation.
Posted by: Fred || 06/12/2013 00:00 || Comments || Link || E-Mail|| [6483 views] Top|| File under: Arab Spring
India-Pakistan
Three municipal officials, ASI gunned down
[Dawn] Three employees of the Bloody Karachi


...formerly the capital of Pakistain, now merely its most important port and financial center. It is among the largest cities in the world, with a population of 18 million, most of whom hate each other and many of whom are armed and dangerous...


Municipal Corporation were

bumped off

on Monday in two attacks apparently on sectarian grounds, police said. The officails said that Mohsin Raza, 45, and Syed Ahmed Hussain, 45, left the offices of the District Municipal Corporation (west) in the SITE area in a car for Noor-ul-Iman mosque to offer prayer. When they reached Nazimabad, armed motorcyclists intercepted the vehicle, opened indiscriminate fire on them and fled.

They were taken to the Abbasi Shaheed Hospital where doctors pronounced them dead. SSP-Central Amir Farooqi said that it appeared that the motive for the killing was sectarian.

Nazimabad SHO Faryad Hussain said that the victims sustained five and seven bullet wounds, respectively. The assailants used 9-MM pistols and fired 14 bullets on their vehicle.

Mr Raza was an engineer in grade 18 in the KMC. He was father of two and lived in Malir. The victim Hussain was working on a contract basis in DMC-West. He was a resident of Shah Faisal Colony.

In another incident, Shafi Muhammad, 27, was

rubbed out

in the Orangi Town's Iqbal Market area on Monday. The police said that the victim was a KMC employee and posted in Safari Park.

He was targeted as soon as he left his home for office. The police suspected that he was targeted due to sectarian reasons.

ASI

rubbed out



A traffic official was

bumped off

in the Sohrab Goth area. Police said that Assistant Sub-Inspector Mehboob, 42, was riding a

cycle of violence

when he was targeted near 'Ganna Mandi.'

Sachal SHO Haroon Korai said that the victim was posted in the traffic police in the same area. He suspected that he might have been killed by

bully boy

s.

The victim originally hailed from Khairpur.

Two youths killed

Two young men were

bumped off

in the Nagan Chowrangi area. SSP-Central Farooqi said that two motorcyclists entered the premises of PNSC Flats and two

gunnies

, apparently chasing the duo on bikes, entered there and shot them dead.

The bodies were shifted to the Abbasi Shaheed Hospital. The victims could not be identified till late in the night. The SSP said that residents told the police that the victims and killers did not belong to the PNSC Flats.
Posted by: Fred || 06/12/2013 00:00 || Comments || Link || E-Mail|| [6467 views] Top|| File under:
Two BNP-Mengal activists killed
[BETA.DAWN] Armed

gunnies

on Thursday killed two activists of the Balochistan



...the Pak province bordering Kandahar and Uruzgun provinces in Afghanistan and Sistan Baluchistan in Iran. Its native Baloch propulation is being displaced by Pashtuns and Punjabis and they aren't happy about it...


National Party - Mengal in Khuzdar town of the southwestern province.

Police said armed

gunnies

on a

cycle of violence

shot up

the vehicle of Ali Akbar Mosiani, a district leader of BNP-M, in Khuzdar bazaar.

Mosiani was killed on the spot, police said, adding that the

gunnies

managed to escape from the spot. Moreover, only half an hour after Mosiani's killing, armed

gunnies

rubbed out

another BNP-M activist, Javed Baloch.

Baloch suffered serious wounds as result of firing and

departed this vale of tears

on way to hospital. Condemning the killings of party workers, BNP-M central leader Rauf Mengal announced a three-day-mourning across Balochistan.

He said his party's workers were being targeted as part of a conspiracy. Panic prevailed among the people in the aftermath of killings of BNP-M activists. Levies and police personnel were deployed in all sensitive areas of the town to avoid the occurrence of another untoward incident.

Posted by: Fred || 06/12/2013 00:00 || Comments || Link || E-Mail|| [6470 views] Top|| File under: Govt of Pakistan
Southeast Asia
Defense volunteer gunned down in southern Thailand
A defense volunteer was killed in a shooting at a teashop in Narathiwat province on Monday night.

The teashop's owner said that seven people were drinking tea in his shop when two terrorists men arrived on a motorcycle. The terrorist man riding pillion got off the bike, walked toward the victim and shot him four times with a handgun. The terrorists attackers then fled. The victim died on the spot.

Police blamed separatist terrorists militants.
Posted by: ryuge || 06/12/2013 00:00 || Comments || Link || E-Mail|| [6466 views] Top|| File under: Thai Insurgency
Syria-Lebanon-Iran
anti Assad forces claim 40 dead Syrian and Hezbollah troops
More than 40 Syrian soldiers and militia fighters from the Lebanese Shiite group, Hezbollah, were killed in an ambush by the Free Syrian Army in Aleppo, the opposition army said Tuesday.

Free Syrian Army (FSA) said it targeted buses carrying Syrian soldiers and Hezbollah fighters between al-Bouz and al-Khanasir villages, in what it described as an "ambush," without giving further information....

[this action is a few miles southeast of Aleppo for following the Battle]
Posted by: lord garth || 06/12/2013 08:48 || Comments || Link || E-Mail|| [6466 views] Top|| File under:
Gunmen Deploy in Arsal after Man Killed in 'Hizbullah Supporters Ambush'
[An Nahar] Gunmen deployed on Tuesday in the Bekaa town of Arsal after its municipality announced the death of a town resident in "an ambush by Hizbullah supporters" in the Hermel region.

"Ali Ahmed al-Hujairi was killed in an ambush by Hizbullah supporters in the barren mountains of (the town of) Beit Jaafar between Akkar and Hermel," the municipality's deputy chief told MTV.

Meanwhile,


...back at the comedy club, Boogie ducked another tomato...


state-run National News Agency said Hujairi was killed "when he came under gunfire on the Hermel-al-Shirbin public road."

"Unknown attackers

rubbed out

Hujairi as he was driving his pickup truck that was loaded with rocks, accompanied by Syrian workers," NNA said.

"At once, security forces arrived on the scene and launched a probe into the incident," the agency added.

In the evening, NNA said a number of

gunnies

gathered in central Arsal in protest at the killing of Hujairi.

Sheikh Mustafa al-Hujairi, Ali's brother, delivered a speech before the

gunnies

and called for "jihad and vengeance," NNA said.

LBCI described the

gunnies

as "Salafist groups."

"Anger is boiling in the town of Arsal where

gunnies

have deployed, although Hermel's residents condemned the killing of Ali al-Hujairi and the army encircled the town to prevent any repercussions," the agency reported earlier.

Posted by: Fred || 06/12/2013 00:00 || Comments || Link || E-Mail|| [6467 views] Top|| File under: Hezbollah
3 Hurt as Supporters of Mustaqbal, al-Taqwa Clash in Tariq al-Jedideh
[An Nahar] An armed clash erupted on Tuesday between al-Mustaqbal


... the Future Movement, political party led by Saad Hariri...


Movement and al-Taqwa Islamic Social Association in the al-Tamlis Alleyway in Beirut's Tariq al-Jedideh, state-run National News Agency reported.

"A personal dispute erupted into an exchange of gunfire between supporters of al-Mustaqbal Movement and al-Taqwa Association in al-Tamlis Alleway, leaving two people

maimed

," NNA said.

Later on Tuesday, the Army Command issued a statement saying "a dispute over personal reasons between citizens in the Abu Shaker Square in Tariq al-Jedideh erupted into a fistfight and an exchange of gunfire with light assault weapons, leaving three people

maimed

."

"Subsequently, the army units that are deployed in the area intervened and cordoned off the scene of the incident and raided the houses of the shooters who fled to unknown destinations," the statement added.

"Normalcy has been restored and army units continue to hunt the perpetrators in order to arrest them and refer them to the relevant judicial authorities," the statement noted.

Al-Jadeed television said two

maimed

men were transported to the nearby Makassed Hospital.

Al-Taqwa leader Abed Alawiyyeh is close to prominent, Tripoli


...a confusing city, one end of which is located in Lebanon and the other end of which is the capital of Libya. Its chief distinction is being mentioned in the Marine Hymn...


-based Salafist

holy man

Dai al-Islam al-Shahhal.

In the wake of the attack on Sunni

holy man

s Sheikh Mazen Hariri and Sheikh Maher Fakhran in Khandaq al-Ghamiq on March 17, around 30 members of the association

erupted into the streets

and started chanting "The people want the declaration of jihad."

Posted by: Fred || 06/12/2013 00:00 || Comments || Link || E-Mail|| [6467 views] Top|| File under:
Blaze Triggers Landmine Explosions near PFLP-GC Base in al-Naameh
[An Nahar] A blaze erupted on Tuesday near the military base of the Popular Front for the Liberation of Palestine-General Command in al-Naameh town-Harat al-Naameh to the south of Beirut, the state-run National News Agency reported.

"The fire detonated several landmines in the area, causing the expansion of the scope of the blaze," the NNA added.

"The flames reached locations close to PFLP-GC military bases."

Al-Jadeed television noted earlier that a series of explosions was heard in al-Naameh after a fire erupted near the base of the PFLP-GC.

Meanwhile, LBCI television and MTV said that a fire erupted in the garbage landfill in the town.
Posted by: Fred || 06/12/2013 00:00 || Comments || Link || E-Mail|| [6466 views] Top|| File under: PFLP-GC
Hermel Comes under Syrian Rocket Attack
[An Nahar] Around eight rockets and mortar rounds from Syria slammed into the northeastern region of Hermel on Tuesday -- some of them hitting residential neighborhoods -- leaving one person dead.

The state-run National News Agency said the rocket salvo left several people slightly injured.

One of the rockets landed in an agricultural field in the Dora area, igniting a fire, it said.

Over the past weeks, Syrian rebels have fired dozens of rockets on Hermel and the Hizbullah stronghold of Baalbek.
Posted by: Fred || 06/12/2013 00:00 || Comments || Link || E-Mail|| [6473 views] Top|| File under: Govt of Syria
Damascus hit by double 'suicide bombing'
[BBC.CO.UK] Two

jacket wallah

s have blown themselves up in the centre of the Syrian capital, Damascus, killing 14 people, Syrian state media says.

At least 30 other people

were maimed

in the blasts, in Marjeh Square.

The

kaboom

s happened at a police building in the busy commercial district.

The attack comes as regime forces prepare an assault to recapture the northern city of Aleppo after having retaken Qusair from the rebels.

Posted by: Fred || 06/12/2013 00:00 || Comments || Link || E-Mail|| [6469 views] Top|| File under: al-Nusra
Government
U.S. disrupts al-Qaeda's online magazine - Wapo
Appears al-Qaeda is not yet dead.


U.S. disrupts al-Qaeda's online magazine. U.S. intelligence operatives covertly sabotaged a prominent al-Qaeda online magazine last month in an apparent attempt to sow confusion among the group's followers, according to officials.

The operation succeeded, at least temporarily, in thwarting publication of the latest issue of Inspire, the English-language magazine distributed by al-Qaeda in the Arabian Peninsula. When it appeared online, the text on the second page was garbled and the following 20 pages were blank. The sabotaged version was quickly removed from the online forum that hosted it, said independent analysts who track Islamist militant Web sites.

Does disruption work?


Perhaps we should ask Lois Lerner.


The decision to disrupt the magazine last month was part of a debate within the Champ administration over the response to online publications that promote radicalization.

The debate spiked after the April 15 Boston Marathon bombing. One of the suspects, Dzhokhar Tsarnaev, 19, told the FBI that he and his late brother, Tamerlan Tsarnaev, 26, learned from the magazine how to make the pressure-cooker bombs used in the attack. He also told them they had been inspired by sermons and other material from the Internets, said officials briefed on the disclosures.


In light of recent systems disclosure, the paragraph above should prompt a number of questions.
Posted by: Besoeker || 06/12/2013 10:51 || Comments || Link || E-Mail|| [6472 views] Top|| File under:
Who's in the News
43
[untagged]
7
Govt of Pakistan
6
Arab Spring
3
Hezbollah
3
Govt of Syria
2
Govt of Iran
1
PFLP-GC
1
Salafists
1
Taliban
1
Thai Insurgency
1
al-Nusra
1
Commies
1
Govt of Iraq
1
Govt of Sudan
1
Moro Islamic Liberation Front
Bookmark
E-Mail Me
The Classics
The O Club
Rantburg Store
The Bloids
The Never-ending Story
Thugburg
Gulf War I
The Way We Were
Bio
Merry-Go-Blog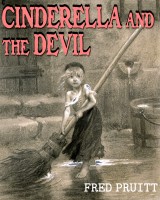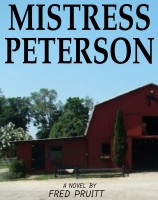 On Sale now!


A multi-volume chronology and reference guide set detailing three years of the Mexican Drug War between 2010 and 2012.

Rantburg.com and borderlandbeat.com correspondent and author Chris Covert presents his first non-fiction work detailing the drug and gang related violence in Mexico.

Chris gives us Mexican press dispatches of drug and gang war violence over three years, presented in a multi volume set intended to chronicle the death, violence and mayhem which has dominated Mexico for six years.
Click here for more information


Meet the Mods
In no particular order...


Steve White
Seafarious
Pappy
lotp
Scooter McGruder
john frum
tu3031
badanov
sherry
ryuge
GolfBravoUSMC
Bright Pebbles
trailing wife
Gloria
Fred
Besoeker
Glenmore
Frank G
3dc
Skidmark
Alaska Paul



Better than the average link...



Rantburg was assembled from recycled algorithms in the United States of America. No trees were destroyed in the production of this weblog. We did hurt some, though. Sorry.
3.235.140.84

Help keep the Burg running! Paypal: