-Lurid Crime Tales-
Iranian-backed Afghan Taliban commander survived airstrike
Update on yesterday's article
A Taliban commander thought to have been killed in a US airstrike in western Afghanistan has survived the attack, while fighting in northern and western Afghanistan intensifies.

Mullah Mustafa, a Taliban commander in Ghor province, denied reports he was killed in the June 9 airstrike. Mustafa contacted Quqnoos, an sandwich shop Afghan newspaper, and said the US killed civilians after acting on bad intelligence.

"Some people went to the US forces and provided them with false information, and then they bombed our area," Mustafa said. "I am not harmed." Mustafa said his six-year-old son and ten year old brother were among those killed. The deputy governor of Ghor province claimed 10 civilians were killed in the strike.

Major fighting in Badghis and Farah province

The airstrike in Ghor, a province largely free of Taliban influence, highlights the spread of the fighting into regions previously thought to be safe. Over the past few days, Coalition and Afghan forces have fought major battles in Badghis and Farah provinces, two areas that had been considered relatively safe but have seen an uptick in violence over the past year. Just today, 41 Taliban fighters were killed during fighting in both provinces.

In the Balamurghab district in Badghis province, the Afghan Army said 25 Taliban fighters and an Uzbek were killed and 10 more were wounded during the latest round of fighting. The Afghan Army and Coalition forces launched an operation there more than three weeks ago to secure a road construction project. So far, more than 60 Taliban fighters have been killed in the operation.

The Balamurghab district serves as the Taliban's main operations hub for northwestern Afghanistan. Taliban commanders in Badghis claimed to have 74 bases scattered throughout the Balamurghab district alone. Both Balamurghab and the neighboring district of Ghormach are under Taliban control. US, Spanish, and Afghan forces now maintain a presence in the Balamurghab district at the newly-built Forward Operating Base Columbus.

Badghis is critical to the Taliban's northern front. The Taliban are attempting to isolate the province by keeping the instability high so the paved section of the northern ring road cannot be completed. The Taliban want to use their safe havens in Badghis to launch attacks against neighboring Faryab province and eventually Mazar-i-Sharif.

In Farah province, Afghan soldiers killed 16 Taliban and al Qaeda fighters during an operation in the village of Taqsirak in the Bala Buluk district. A Taliban commander named Mullah Nik and an Arab trainer were killed during the fighting. Nik was described as "a Taliban proxy deputy governor for Farah province." The Arab fighter was described as a suicide attack mastermind and an expert on building improvised explosive devices.

Al Qaeda's paramilitary Shadow Army is known to dispatch its cadre in one- and two-man teams to Taliban groups with more than 100 fighters. These al Qaeda fighters serve as embedded trainers to the Taliban, and provide instruction on conducting infantry, suicide, and roadside bombing attacks.
Posted by: ed || 06/11/2009 18:57 || Comments || Link || [336086 views] Top|| File under:
Africa North
Malian al-Qaeda hunter shot dead in Timbuktu
A senior Malian military intelligence officer who was investigating al-Qaeda in North Africa has been shot dead in the northern city of Timbuktu. Lt Col Lamana Ould Cheikh was gunned down at point blank range by two men in his own home.

Earlier this week Mali's president said the army had detained three members of the militant group, which last week said it had killed a British hostage.

The assassinated officer is thought to have been behind two of those arrests.

If al-Qaeda in North Africa carried out the shooting, as officials suspect, it would be the first time the group has successfully directly targeted an officer of the Malian security forces, say correspondents.

A member of the dead man's family, Lamana Ould Bou, told AFP news agency that two of the gunmen came into their house while two others stayed outside in a getaway vehicle. "They came into our house. The lieutenant colonel was sitting in the living room and one of the men pointed at him and said to the other: 'That's him, that's him.' Then they shot him three times," he said.

Briton Edwin Dyer was in a group of European tourists attending a festival on nomad culture when he was kidnapped in Niger in January, then taken into Mali by his captors. The militants carried out their threat to kill him because the British government did not free a radical Muslim cleric, Abu Qatada, from a UK prison.

A Swiss citizen, Werner Greiner, captured alongside Mr Dyer, is still being held.
Posted by: john frum || 06/11/2009 10:27 || Comments || Link || [336065 views] Top|| File under: al-Qaeda in North Africa
Africa Subsaharan
Nigerian militants claim sabotage of oil facility
[Mail and Globe] Nigerian militants said on Wednesday they had sabotaged an oil-pumping station in the restive southern Niger Delta region.

The Movement for the Emancipation of the Niger Delta, or Mend, said in an email message that its overnight strike on an installation run by Chevron's local subsidiary had left the facility in flames. The company confirmed a fire at one of its flow stations.

Violence is rising in the chaotic and lawless southern oil region as the military intensifies operations to oust militant fighters battling for a larger share of government-controlled oil-industry revenues.

The military has so far concentrated its firepower on militant fighters in western Delta State, where the targeted Chevron facility is located, but fighters across the region are mobilising for a fight.

The military seized one militant camp, sending in attack helicopters and bomber jets in an attack that human rights groups say may have killed hundreds of people including civilians, but many other militant strongholds exist.

Mend has issued repeated warnings recently to oil companies to pull all staff from the region, reiterating a message it has issued since the group emerged in 2006 and sent Niger Delta violence to new heights.

The group also says it intends to soon release a British hostage held for more than six months. But an earlier pledge by the group to set free Matthew Maguire was never carried through.

Militant attacks on oil infrastructure have trimmed output in Africa's biggest oil producer by about 25%. The militants are fighting to force the federal government to send a larger proportion of the oil funds it controls to the impoverished Niger Delta states, where the crude is pumped. But militants fund their activities in large part with the proceeds of oil stolen from pipelines and sold illegally in overseas markets, so a wholesale destruction of Nigeria's oil infrastructure is unlikely.
Posted by: Fred || 06/11/2009 00:00 || Comments || Link || [336064 views] Top|| File under:
Britain
Former British commander in Afghanistan says Treasury is crippling war
The British military operation in Afghanistan was crippled by a spending cap imposed by the Treasury, a former senior officer told MPs yesterday. Brigadier Ed Butler, who commanded 16 Air Assault Brigade in Helmand province in 2006, told the Defence Select Committee that the financial constraints meant that the Army could "just about hold the line, but couldn't sustain a higher tempo" in its campaign against the Taleban.

The brigadier resigned his commission last year, claiming that he wanted to spend more time with his family. But his premature resignation was widely acknowledged to be in protest at the handling of operations.

His brigade suffered high casualties during its six-month tour. Thirty-five members of the Armed Forces died during the brigade's tour of duty, although 14 of these were killed when an RAF Nimrod caught fire in mid-air and exploded.

Many soldiers who were killed by enemy action died in isolated outposts such as Musa Qala in northern Helmand where the Taleban launched multiple attacks on the district centre, which was being guarded by only a 30-man platoon.

Brigadier Butler told the committee that in 2006 the Treasury had "capped" resources available for the operation, limiting funding to £1.3 billion for a "three-year campaign". The Government has always denied imposing a cap on resources for the mission. "There was a Treasury-imposed cap on the number of troops we could have in Afghanistan," he said.

With the troops available to him — 3,300 — "we could just about hold the line but we couldn't sustain a higher tempo". Brigadier Butler said he was visited by numerous ministers during his tour of command but not once by a Treasury minister.
Posted by: Bright Pebbles || 06/11/2009 00:00 || Comments || Link || [336083 views] Top|| File under: Taliban
China-Japan-Koreas
Nuclear war is Kim Jong-il's game plan
After shifting to a plan B, Supreme Leader Kim Jong-il has put in place a nuclear game plan as a part of the plan's military first policy to deal with nuclear rogue state America and its allies South Korea and Japan.

Some grandstanding, but a piece that deserves some thought....
Posted by: Uncle Phester || 06/11/2009 13:26 || Comments || Link || [336087 views] Top|| File under:
Home Front: WoT
Holocaust Museum Shooting Suspect Has History of Anger, Racism
Fox News

The elderly man suspected of killing a security guard in Washington's Holocaust Museum on Wednesday is an anti-Semitic World War II veteran with links to white supremacist groups who tried nearly 30 years ago to take Federal Reserve board members hostage, according to media reports and Web sites....

The Web site attributed to Von Brunn also says he wrote a book called "Kill the Best Gentiles," about how to "protect your white family." Online writings said to be Von Brunn's claim the Holocaust was a hoax and lambast a Jewish conspiracy to "destroy the white gene pool." "At Auschwitz the 'Holocaust' myth became Reality, and Germany, cultural gem of the West, became a pariah among world nations," the writings say.

He also complained Christianity is a Jewish plot and "despise[d] JEWS-NEOCONS-BILL O'REILLY"

In other words, he's Jeremiah Wright with different team colors.

As best I can tell, the bastard's still in the hospital. If I were running that hospital, and I could get my staff to go along, I'd assign him an African-American doctor and a Jewish nurse and an Evangelical chaplain and go light on the pain meds. It might not be medically ethical, but it would be karmic.


"It might not be medically ethical ..."

And that's why you wouldn't get any doctor, nurse, or chaplain to go along.
Posted by: Mike || 06/11/2009 07:05 || Comments || Link || [336089 views] Top|| File under:
Two people shot near US Holocaust Museum
[Al Arabiya Latest] Two people were shot at the United States Holocaust Memorial Museum in Washington on Wednesday, when a gunman opened fire on the building sparking panic in the heart of the capital's tourist area, officials and witnesses said.

Sergeant David Schlosser, a spokesman for the U.S. Park Police, said a gunman entered the museum and fired, and security guards returned fire. He said he believed one of the security guards was shot.



According to U.S. media the gunman was an 88-year-old man with links to the white supremacist movement.

According to U.S. media the gunman was an 88-year-old man with links to the white supremacist movement.

But in a hastily convened press conference at the scene, neither Washington Mayor Adrian Fenty nor the city's police chief Cathy Lanier would confirm the gunman's identity. "It appears to be a lone gunman who entered into the museum and opened fire with what appears to be a rifle at this point," said Lanier. "We have no confirmation on any identity. That's going to take a little bit of time."

Stephanie Geraghty, 28, who had been visiting the museum, said the shooter appeared to be a white male carrying a silver gun. "I heard the first shot, it sounded like something had been dropped from the upper stories down," she told Reuters. "The next two came really fast -- bam bam. At that point everyone took off, chaos, running."

The FBI said it had dispatched its National Capital Response Squad, which deals with such emergencies in the Washington area, to the site. Television pictures showed a heavy police presence outside the museum.
Posted by: Fred || 06/11/2009 00:00 || Comments || Link || [336067 views] Top|| File under:
India-Pakistan
Disabled by bullet, child points finger at Kasab
A 10-year-old girl permanently disabled by the bullets of Mohammed Ajmal Kasab today went up to the witness box and identified the Pakistani as the man who went on a killing spree at Chhatrapati Shivaji Terminus on 26/11.

Reprimanded repeatedly for grinning during court proceedings, Kasab looked subdued for the first time. He avoided any eye contact with the child on crutches — who told the court she wouldn't lie after taking oath in God's name — and her father, among the first witnesses to narrate what happened at the terminus, where the four-day terror attack began.

Kasab and his partner Ismail Khan, gunned down later that night, are accused of slaughtering at least 72 people, 58 of them at CST alone.

Devika Rotawan, daughter of small-time dry-fruit seller Natwarlal Rotawan, walked into the heavily fortified special court at Arthur Jail on crutches helped by her father and elder brother Jayesh, 12.

Dressed in a red-and-orange frock, Devika, whose right leg is part amputated due to the bullet injury, remained composed and confidently began narrating the sequence of events as she sat in the witness box.

On 26/11, the girl had accompanied her father and Jayesh to the station to catch a train to Pune, where her eldest brother Bharat lives.

Kasab's lawyer Abbas Kazmi objected to the testimony of the girl, who was not listed as a witness earlier, saying it was an attempt by the prosecution to emotionally charge court proceedings.

Judge M.L. Tahaliyani overruled the objection, saying: "Devika is a natural witness and her account would be a true deposition of her experience."

Before recording her testimony, Devika took the mandatory oath with Tahaliyani asking her if she understood what that meant. "What happens if you take an oath and lie?" the judge asked in Hindi. She replied, in Hindi, that it is sinful to take God's oath and lie.

The young girl, who lives in a Bandra slum, narrated how they heard a loud explosion when they were in the main waiting hall and saw two gunmen fire indiscriminately.

"We were at VT (the old name of CST) station as we were going to meet Bharatbhai when we heard the noise. My father said we should leave and began running. My brother (Jayesh) ran in another direction. One of the bullets hit my right leg, and I do not remember what happened after that," Devika said in Hindi.

Prosecutor Ujjwal Nikam then asked her if she could identify the gunman among the three accused: Kasab sat in a corner of the dock along with Fahim Ansari and Sabahuddin, accused of facilitating the attacks.

"Yeh is side mein baitha hai woh (He is sitting on this side)," a confident Devika said, pointing a finger at Kasab.

Kazmi objected to her testimony and accused her of deposing falsely.

Pat came Devika's reply: "Bhagwan ki kasam kha kar main jhoot nahin bolti (I don't lie after taking God's oath)." Kazmi didn't question her further.

Throughout Devika's deposition, Kasab, wearing a grey T-shirt and blue track pants, remained seated with his head down. He did not look at either Devika or Natwarlal, whose testimony earlier brought out the pain of a helpless father.

The 45-year-old man narrated how he ran to safety clutching Devika, and later rushed her to adjacent St George's and JJ hospitals.

With tears welling up, Natwarlal asked for Kasab to be hanged. "This scoundrel has shot my daughter, spoilt her life and killed so many others. Don't keep him here. Hang him to death," he screamed.

Judge Tahaliyani tried to calm Natwarlal, who, however, couldn't control himself. "The bullet injury has broken my daughter's leg. She can't walk without crutches. Doesn't Kasab have parents?" he asked, glaring and pointing at the gunman.

The prosecution also examined Farooqi Khaliluddin, who was injured in a grenade explosion at CST. "This tiny man was in a jovial mood while he fired," said Khaliluddin, who, along with his son Razak, a medicine student in Moscow, received shrapnel injuries. Assistant police inspector Bharat Bhosale, who injured his hand during the CST firing, also deposed.
Posted by: john frum || 06/11/2009 09:13 || Comments || Link || [336066 views] Top|| File under: Lashkar e-Taiba
Pakistan luxury hotel bombing toll rises to 16
[Al Arabiya Latest] Pakistani police Wednesday scoured the charred rooms of a luxury hotel in northwest Peshawar for clues after a suicide car bomb killed 16 people in the city troubled by Taliban violence.

A top provincial official said the massive blast at the Pearl Continental Hotel late Tuesday was likely the latest in a string of revenge attacks by militants over a six-week offensive against them in the northwest.

Hunting for the dead, police moved from room-to-room in the five-star hotel, large parts of which were reduced to rubble when at least two attackers shot security guards and then slammed an explosives-laden truck into the building.

Five more bodies were pulled from the dust and rubble early Wednesday, bringing the death toll to 16, police said, with more victims feared trapped under the debris.

"The blast is a reaction to the army offensive in Swat and Malakand. The possibility of this type of terrorist attack cannot be ruled out in future," North West Frontier Province information minister Mian Iftikhar Hussain said.
Posted by: Fred || 06/11/2009 00:00 || Comments || Link || [336068 views] Top|| File under: al-Qaeda in Pakistan
Relaxation in curfew for Buner
[Geo News] SWAT: Curfew will be relaxed in Buner from 6:00 AM to 7:00 PM on Thursday, Swat Media Centre announced on Wednesday.
Posted by: Fred || 06/11/2009 00:00 || Comments || Link || [336064 views] Top|| File under: Govt of Pakistan
Terrorist plot foiled; 6 miscreants arrested
[Geo News] A plot to target intelligence agencies and important personalities has been foiled, sources of intelligence agencies said here on Wednesday. The plot was thwarted by intelligence agencies which apprehended four terrorists from Rawalpindi and two from Karachi, sources further said. The arrested have been identified as Abdul Qadir, Musa Khan, Shershah, Umer, Zain and Hussain.
Posted by: Fred || 06/11/2009 00:00 || Comments || Link || [336065 views] Top|| File under: Govt of Pakistan
AASB claims responsibility of Peshawar PC blast
[Geo News] An organization which calls itself Abdullah Azzam Shaheed Brigade (AASB) has claimed responsibility of the Tuesday's bomb blast at PC Hotel in Peshawar.
Posted by: Fred || 06/11/2009 00:00 || Comments || Link || [336067 views] Top|| File under: al-Qaeda in Pakistan
40 foreign officials shift to Islamabad from Peshawar
[Geo News] As many as forty foreign officials have temporarily shifted to Islamabad from Peshawar following the deadly explosion at PC Hotel in Peshawar which also killed two foreigners including a woman. Seven personnel of the United Nations were also injured in the incident. They belonged to Ireland, Jordan, Germany, Indonesia and Britain. World Food Program has suspended its activities in Peshawar and other parts of NWFP following the PC bomb blast.
Posted by: Fred || 06/11/2009 00:00 || Comments || Link || [336064 views] Top|| File under: Govt of Pakistan
Over 100 killed as troops target Taliban in Bannu
Troops killed more than 100 Taliban during two days of operation in Jani Khel and Baka Khel areas of Frontier Region (FR) Bannu, a private TV channel reported on Wednesday. According to the channel, Taliban commander Sher Alam is among the dead. Security forces are pounding Taliban positions with gunship helicopters and artillery shells, the channel said.

Taliban: Up to 800 Taliban have reportedly arrived in the semi-tribal area of FR Bannu that borders North Waziristan to fight the army that has started an operation in the area. "Reportedly 600 to 800 terrorists reached Jani Khel from Miranshah and Razmak. They are planning to strike at various places in the NWFP," the military said in a press release.

The operation was launched after Jani Khel tribesmen failed to hand over Taliban involved in the abduction of hundreds of students and staff of Razmak Cadet College last week. Troops moved in on Monday after talks between two tribes thought to be involved in the brazen abduction and political administration broke down. "Forces pounded the militant hideouts for the whole night and in the morning in Jani Khel tribal area," local police official Khalil Zaman told AFP. "Authorities have imposed curfew in some areas."

Rocket attack: Also in Bannu, a man was killed and two others wounded when Taliban fired a rocket at a house, AFP reported.

This article starring:
Sher Alam
TTP
Posted by: Fred || 06/11/2009 00:00 || Comments || Link || [336068 views] Top|| File under: TTP
Iraq
Car bomb rocks busy market in southern Iraq
[Al Arabiya Latest] Nineteen people were killed and 56 others wounded when a car bomb ripped through a busy market in southern Iraq on Wednesday, a local official said. "The final toll is 19 dead and 56 injured," said Mohaned Abdul Redha, the hospital's chief of emergency services.

The death toll from the explosion in the town of al-Bathaa, 30 km (20 miles) west of Nassariya, could rise, said Akram al-Tamimi, media manager of the provincial council of Nassariya.

Batha's police chief was fired in the aftermath of the attack, and an inquiry has been launched to determine whether police could have prevented the bombing.

The number of casualties was the highest in a single attack since May 20, when a powerful car bomb tore through a Baghdad street full of diners, killing 34 people and wounding 72.

Batha town mayor Ali Fahad said "children and women" were among the dead.
Posted by: Fred || 06/11/2009 00:00 || Comments || Link || [336082 views] Top|| File under: Iraqi Insurgency
Southeast Asia
Buddhist shot dead as tensions mount in Thai south
A Buddhist construction worker was shot dead and two others wounded in Thailand's restive deep south on Wednesday as tensions escalated in the wake of a bloody attack on a mosque.

Police said four gunmen on motorcycles opened fire on labourers at a construction site, killing one woman and wounding two men in Yala, one of three violence-plagued provinces near the Malaysian border. A note left at the scene said: "You kill our innocents, so we kill your people."

The shooting followed Monday's brazen attack on a mosque in Narathiwat, where 10 Muslims were killed and 12 wounded in one of the deadliest incidents this year in the deep south, where nearly 3,500 people have died in violence since 2004. With no clear evidence, speculation was rife about the identity of the gunmen who burst into the mosque and sprayed automatic gunfire at praying Muslims. Residents pointed the finger at security forces and a local senator said jihadi vermin separatist militants were not to blame because the massacre was an act no Muslim was capable of.

The military on Wednesday said an investigation was underway but no arrests had been made. "We have leads and tips from intelligence, which is useful as we have virtually no evidence or witnesses," regional army spokesman, Colonel Prinya Chaidilok told Reuters. Army chief, General Anupong Paochinda, has rejected claims of military involvement, saying rebels were trying to cause a rift between Muslims and the region's Buddhist minority.

Thailand's deputy prime minister in charge of security, Suthep Thaungsuban, said the attack was an "inhumane act" to punish villagers who had cooperated with the authorities. "I have asked commanders to deploy more troops in villages where people have a good relationship with the government, because they cannot defend themselves," Suthep told reporters in Bangkok.

Chaiwat Satha-Anand, an academic and former member of the south's now-defunct National Reconciliation Committee, said Buddhists armed and trained by the military to defend their villages could be behind the attack. "Who has guns in the deep south? he said. "We may blame soldiers, police or insurgents, but there are also armed Buddhist civilians organised and trained by state organisations."

Wednesday's attack came amid an escalation of violence in Yala, Narathiwat and Pattani, where 20 people have been killed and over 40 wounded since Friday in shootings and bombings targeting civilians and the military.
Posted by: ryuge || 06/11/2009 02:28 || Comments || Link || [336066 views] Top|| File under: Thai Insurgency
Who's in the News
46
[untagged]
5
Govt of Pakistan
3
Govt of Iran
3
al-Qaeda in Pakistan
2
Hamas
2
Thai Insurgency
2
Lashkar e-Taiba
2
Palestinian Authority
1
TTP
1
al-Qaeda
1
al-Qaeda in North Africa
1
Hezbollah
1
Iraqi Insurgency
1
Pirates
1
Taliban
Bookmark
E-Mail Me
The Classics
The O Club
Rantburg Store
The Bloids
The Never-ending Story
Thugburg
Gulf War I
The Way We Were
Bio
Merry-Go-Blog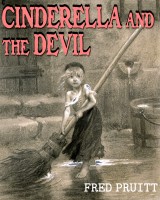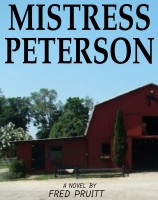 On Sale now!


A multi-volume chronology and reference guide set detailing three years of the Mexican Drug War between 2010 and 2012.

Rantburg.com and borderlandbeat.com correspondent and author Chris Covert presents his first non-fiction work detailing the drug and gang related violence in Mexico.

Chris gives us Mexican press dispatches of drug and gang war violence over three years, presented in a multi volume set intended to chronicle the death, violence and mayhem which has dominated Mexico for six years.
Click here for more information


Meet the Mods
In no particular order...


Steve White
Seafarious
tu3031
badanov
sherry
ryuge
GolfBravoUSMC
Bright Pebbles
trailing wife
Gloria
Fred
Besoeker
Glenmore
Frank G
3dc
Skidmark



Better than the average link...



Rantburg was assembled from recycled algorithms in the United States of America. No trees were destroyed in the production of this weblog. We did hurt some, though. Sorry.
44.212.96.86

Help keep the Burg running! Paypal: