Afghanistan
23 killed in fresh Afghan violence
Twenty Taliban were killed in a battle with the police in southern Afghanistan on Monday, while an Afghan boy, a NATO soldier and a policeman died in other attacks by the Taliban insurgency, officials said.


May all the dead find themselves exactly where they deserve to be, if not necessarily where they expect to go.

Fighting erupted in the southern province of Zabul on Sunday after the Taliban attacked a police patrol that had struck a roadside bomb, the interior ministry said. One policeman was killed in the ambush, it said in a statement. "The police responded to the attack and killed 20 enemies. The fighting lasted more than 10 hours," the statement said. The fighters left their dead behind after retreating, it added.


One to twenty is pretty good odds, I think. Well done, gentlemen!

In another attack, a soldier in a NATO-led force operating against the Taliban was killed in a mine strike in the south, the alliance said.


May his memory bring comfort to those who loved him, and may his killers get their just reward...involving coals roasting intestines, if I recall correctly.

The International Security Assistance Force (ISAF) released a brief statement that did not give the nationality of the dead soldier or details of the incident. Most of the troops in the south are US, British or Canadian.

Tape recorder bomb: Also on Monday, a bomb hidden in a tape recorder blew up in an electronics repair shop in a busy market in the eastern town of Khost and killed a 13-year-old boy, provincial officials said. Two other people were injured in the blast in the market that sells music, they said. There was no claim of responsibility for the bomb.


Which is a change from not to long ago, when the Taliban claimed everything, or so it seemed. Interesting.

On Sunday, meanwhile, two German soldiers deployed as part of NATO's force in Afghanistan were wounded in a gun battle that followed a roadside bomb explosion in the northeastern part of the country, the force told AFP.
The soldiers suffered gunshot wounds during a shootout that erupted in the province of Kunduz after their vehicle struck an improvised bomb similar to those used by Taliban, a military spokesman said. A Taliban spokesman called AFP from an unknown location to claim responsibility for the attack. The UN also reported that unidentified militants attacked the office of its Food and Agriculture Organisation in Kunduz, leaving two guards wounded. The motive of the attack was unclear, spokeswoman Nilab Mubarez told reporters in Kabul.


Scientific farming is not mentioned in the Koran. What more need be said?

Flag carrier: Meanwhile, Afghanistan's flag carrier on Monday became the first commercial civilian airline in 20 years to fly to the capital of the insurgency-hit southern province of Helmand, an official said.


Afghanistan has a national airline? When did that happen?

The Ariana Afghan Airlines plane, an Antonov 24, touched down at Bost Airport, in the provincial capital Lashkar Gah, at 9am with 40 passengers from Kabul, the director of the airport said. It returned to Kabul an hour later with 30 passengers, said the official Mohammad Omar. "This was the first commercial civilian plane to land at Bost Airport in 20 years," Omar said. "Ariana started its once-flight-a-week flights today and other airlines including, Safi and Pamir, also have interests to plan regular flights to Lashkar Gah," Omar said. The civilian airport had been rebuilt with US funding but still lacked basic facilities like restrooms, he said.


Surely there are clumps of bushes nearby, for those in extremis. Good landscaping design addresses more than mere prettiness.
Posted by: || 06/09/2009 00:00 || Comments || Link || E-Mail|| [10798 views] Top|| File under: Taliban
Africa North
Al-Qaeda claims responsibility for killing Boumerdes teachers
[Maghrebia] In a statement posted on Islamist websites, al-Qaeda Organisation in the Islamic Maghreb claimed responsibility for killing 8 police officers and two teachers last Tuesday in Boumerdès, AP reported on Monday (June 8th). The teachers were delivering BEM (middle school) examination papers in Timezrit when terrorists detonated a bomb near their passing convoy and attacked them with automatic guns.
Posted by: Fred || 06/09/2009 00:00 || Comments || Link || E-Mail|| [10793 views] Top|| File under: al-Qaeda in North Africa
Bangladesh
Another BDR jawan dies in Rangamati
[Bangla Daily Star] Another Bangladesh Rifles (BDR) jawan died in Rangamati Sunday raising the death toll to 25 since March 9, 2009.

The deceased Mohammad Belal Hossain, 49, a driver in sector headquarters in Rangamati, collapsed while returning home after duty around 3:00pm, said a BDR press release.

He was rushed to Rangamati Sadar Hospital where the doctors declared him dead at 3:30pm. His death certificate stated that it was a case of 'Cardio-respiratory failure due to acute myocardial infarction (MI) and hypertension'.


Next one will be cirrhosis ...

Belal Hossain had been suffering form hypertension for last 10-12 years, said the press release. His body will be sent to his village home, the press release added.
Posted by: Fred || 06/09/2009 00:00 || Comments || Link || E-Mail|| [10794 views] Top|| File under:
India-Pakistan
Truck bomb and gunnies attack 5-star Peshawar hotel
A BOMB exploded outside the Pearl Continental Hotel in Peshawar, northwest Pakistan, causing several casualties, police said.

Pakistan has been struck by a wave of bomb attacks since security forces launched an offensive to expel Taliban militants from the northwestern Swat valley and nearby districts.



According to Geo News correspondent, miscreants drove two vehicles towards the hotel; however, they found barricades there, they turned to firing and moved to the mosque where the blast occurred.

According to sources, the extremists attacked the check post of the security guards.

From comments via Frozen Al UPDATE:

At least 11 people were killed and 40 others injured in a powerful blast at a five-star hotel in Peshawar area of Saddar at Khyber Road, Geo News reported Tuesday.

The injured include mainly the servants of the hotel.

According to Geo News correspondent, the blast was so powerful that windowpanes of the nearby buildings broke. Soon after the blast, the power supply to the area has been suspended. The whole area is plunged into darkness.

The blast site is awash with smoke. The building caught fire soon after the blast. Several vehicles were destroyed in the blast. The sounds of gunshots are still being heard in the area.

At least 40 injured were rushed to Lady Reading Hospital.

A large number of security personnel arrived on the spot and cordoned off the area. Khyber Road has been blocked for traffic.

According to Geo News correspondent, miscreants drove two vehicles towards the hotel; however, they found barricades there, they turned to firing and moved to the mosque where the blast occurred.

According to sources, the extremists attacked the check post of the security guards.
Posted by: tipper || 06/09/2009 13:22 || Comments || Link || E-Mail|| [10815 views] Top|| File under:
BBC: Pakistan 'to target Waziristan'
A curfew has been imposed in an area bordering the Taliban stronghold of Waziristan ahead of a military operation there, officials say.


"It's 9 o'clock! Time for bed, curse you!"


Pakistan's army and paramilitary forces have deployed troops in the semi-tribal area between the northern Bannu district and Waziristan. "We have imposed an indefinite curfew," local police in Bannu told the BBC.

Waziristan is controlled by Taliban militants and is said to be where al-Qaeda leaders have found safe haven. The tribal region has been described by US officials as "the most dangerous place on earth". It is said to harbour some of the world's most wanted men including al-Qaeda leader Osama bin Laden and his deputy Ayman al-Zawahiri.


Ayman, probably. Binny I think is in Chitral, when he's not traveling.


Bannu shutdown
Police told the BBC that they had imposed the curfew in six of the 12 police station districts in Bannu. Local authorities there have sealed also businesses and properties belonging to members of the Janikhel and Bakakhel tribes. "The entire region has been sealed off from all sides. Most of the locals have already left the area and gone to their relatives in Lakki Marwat and Bannu," he said.


Taking with them, likely, the bad guy head cheeses and leaving naught but cannon fodder and Uzbeks for the coming operation.


Local officials said the military was waiting for the arrival of helicopter gunships before launching the operation.


"Just you wait until the gunships get here! You'll be toast!"


The army's move comes days after dozens of college students and teachers on their way to Bannu were kidnapped in North Waziristan. Security sources earlier told the BBC that the operation in the Janikhel and Bakakhel area is a prelude to a larger operation within the Waziristan tribal region.


"They're really gonna get it this time, by Gum!"



This article starring:
Bakakhel
Janikhel
Posted by: 3dc || 06/09/2009 09:07 || Comments || Link || E-Mail|| [10799 views] Top|| File under:
21 militants killed in last 24 hours: ISPR
[Geo News] The Inter-Services Public Relations (ISPR) Major General Ather Abbas said at least 21 militants have been killed in the last 24 hours in various areas of Malakand, Geo News reported Monday. According to ISPR statement, on a tip off from the civilian-residents, during cordon and search operation, three terrorists were killed in Charbagh by the security forces. Security forces carried out search operation in Bara Banda, Shahdhand Banda and successfully established link up at Damber Sar. During exchange of fire, 1 terrorist was killed. Security forces also established link up at Shakardara.

In Dir area, local Lashkar set ablaze 13 houses of terrorists and killed 3 terrorists at village Dhok Darra in retaliation to suicide attack in mosque last Friday. Local Lashkar also encircled terrorists villages of Shatkas and Mena in Upper Dir and killed 11 terrorists including Commander Chamto Afghani.

In Buner area, during exchange of fire between Security Forces and terrorists at Ambela, terrorists Commander Ghulam Khaliq an IED expert Salim and Sherzada were killed.
Posted by: Fred || 06/09/2009 00:00 || Comments || Link || E-Mail|| [10794 views] Top|| File under: TTP
Three Baitullah 'aides' arrested in Sargodha
The police on Monday arrested three alleged members of the Tehreek-e-Taliban Punjab and seized from their possession eight kilogrammes of explosive material, two suicide jackets and a Hiace vehicle. According to the police, Muhammad Saeed, Akhtar Shah and Muhammad Yar were planning an attack on the police premises in Sargodha. The Sargodha DPO said Saeed was in direct contact with Baitullah Mehsud.
Posted by: || 06/09/2009 00:00 || Comments || Link || E-Mail|| [10794 views] Top|| File under: TTP
Punjab declares Rs7m head money on 10 terrorists
[Geo News] The Punjab has declared fixed Rs7 million as head money for the arrest of 10 most wanted terrorists, found to be extensively engaged in terrorist activities in the country.

The list of the terrorists have been handed to the law enforcing agencies.

The government of Punjab while issuing the lists of ten most wanted terrorists, has fixed cash awards of millions of rupees on their head, dead or alive.

It is said that these terrorists were engaged with assisting suicide bombers, helping them in identification of their targets.

While issuing the details about the names of terrorists and cash awards, Punjab government fixed head money over Akram Ullah, Abdullah alias Saddam, Abdul Rehman alias Nauman both resident of Akora Khattak, Muhammad Tayyab resident of Sargodha, Nafees ur Rehman resident of Rawalpindi at Rs2 million each.

The head money over Saeed resident of Sargodha and Imran Khalil Ur Rehman and Abdul Hameed Wattoo of Sheikhapura has been fixed at Rs1 million each.

Similarly, the head money over Faiz Muhammad of Akora Khattak and Haroon alias Ilyas has been fixed at Rs2 million, each.
Posted by: Fred || 06/09/2009 00:00 || Comments || Link || E-Mail|| [10794 views] Top|| File under: al-Qaeda in Pakistan
Peshawar blast kills policeman
[Geo News] A roadside bomb exploded in the northwestern Pakistani city of Peshawar on Monday killing a policeman and wounding another, police officials said. The bomb targeted a police van on the outskirts of the city near a graveyard, senior police officer Abdul Ghafoor Afridi said. ŽŽThe van driver was killed and a police official was injured,ŽŽ he said. City police chief Sifat Ghayur confirmed the blast was a roadside bomb, and said they had detained six students from a religious school for questioning. Witnesses said the police van was badly damaged in the bomb blast. The van also carried tear gas canisters which exploded when the bomb hit, forcing people to flee the area. Pakistan has been hit by a series of deadly bomb blasts in recent weeks, attacks widely seen as retribution by Islamist extremists for a six-week military offensive against the Taliban in three northwestern districts.
Posted by: Fred || 06/09/2009 00:00 || Comments || Link || E-Mail|| [10794 views] Top|| File under: TTP
Taliban take 100 TNSM men hostage
The Taliban have taken 100 members of the TNSM hostage including the local chief from Mamoond area of Bajaur, a private TV channel reported on Monday. The channel said that differences between the Taliban and the TNSM had intensified, while on the other hand a group of Taliban had refused to fight the military.
Posted by: || 06/09/2009 00:00 || Comments || Link || E-Mail|| [10793 views] Top|| File under: TTP
Pakistan: Army claims to have secured new areas in Malakand
[ADN Kronos] Pakistani troops secured more areas and killed four militants over the weekend as the military operation maintained its momentum in the country's Malakand division.

Malakand is located in the region where Pakistan's security forces have, for the past six weeks, been engaged in a fierce military campaign against the Taliban and other Islamist insurgents.

According to the military, security forces consolidated their positions and established checkposts in Bara Bandai, in the country's Swat valley, as well as Koza Bandai and Ningulai areas.

Security forces have also secured the Aloch area in the Puran tehsil of Shangla district and north and south of Faqirabad. Both are located in the country's volatile North West Frontier Province.

However, the military also said in a media release that three security personnel, an officer among them, were killed and seven others suffered injuries.
Posted by: Fred || 06/09/2009 00:00 || Comments || Link || E-Mail|| [10793 views] Top|| File under: Govt of Pakistan
Lashkar tightening noose around extremists
[Geo News] The lashkar comprising the local tribesmen narrowed the noose around the extremists in Upper Dir and took control of the Shotkas, sources said Monday. There are reports that at least 13 extremists have been killed in gunship helicopters bombardment at the hideouts in Doogdarra. According to sources, the lashkar comprising thousand of volunteers from the local tribes have taken in their cordon the 300 extremists. The lashkar sealed the roads linking Swat to Upper Dir and now making advance towards other areas. The number of extremists killed in the area rose to 29. The locals rose in protest against the militants on the suicide attack at the Jamia Mosque in Upper Dir area of Hayagai Sharqi. Both the sides are employing modern and heavy weapons.
Posted by: Fred || 06/09/2009 00:00 || Comments || Link || E-Mail|| [10793 views] Top|| File under: TTP
Iraq
Iraq: Deadly bomb attack targets Baghdad commuters
[ADN Kronos] A bomb attack in the Iraqi capital, Baghdad, killed at least six and injured another 20 early on Monday. According to media reports, the bus targeted a crowded minibus during morning peak hour in the Shia enclave of Abu Dshir in the mainly Sunni area of Dora on the south side of the city.

"Six persons were killed and 20 others were wounded when a bomb exploded near a vehicle in Abu Dshir area, southern Baghdad," the source told the news agency, Voices of Iraq.

The blast took place three weeks before the 30 June deadline set for US troops to withdraw from Iraqi urban areas.

Media reports said the explosion left a crater at the entrance of the bus station where commuters were waiting.

Security forces sealed off the area while the injured were rushed to a nearby hospital.
Posted by: Fred || 06/09/2009 00:00 || Comments || Link || E-Mail|| [10793 views] Top|| File under: Iraqi Insurgency
Southeast Asia
Thai terrorists wound two in bombing
Two people were wounded in a bomb attack at a van passenger terminal in the southern border province of Yala, as the violence continued in the southern border provinces Tuesday morning. The bomb hidden in a box was left at the passenger van terminal by two teenagers, travelling on a motorcycle. A security guard saw the suspicious box and alerted van drivers and passengers to leave the area immediately. However, the bomb went off when a last van was driving off the area. Two people were wounded in the incident and taken to hospital.

Police cut off mobile phone signals in the area to prevent possible follow-up bombings and inspected the incident site in the provincial seat. Footage from a surveillance camera has been inspected for images to be used to track the attackers.

Early in the morning, suspected insurgents created turmoil in Yala's four districts. In Muang district, a tree was felled blocking a road, tyres were burned and a suspicious box was put on the road. The police later checked the box and found it was a dud, a decoy containing only sand.

In Raman and Krong Pinang districts, two decoy bombs were reported and in Bannag Sata district, an electric transformer was set afire, causing an electric pole to topple. No one was injured in the incidents.
Posted by: ryuge || 06/09/2009 06:13 || Comments || Link || E-Mail|| [10795 views] Top|| File under: Thai Insurgency
Ten killed in Thai mosque attack
Suspected militants carrying assault rifles have killed at least 10 people and wounded 12 more in a mosque in southern Thailand, police say.

Gunmen opened fire on worshippers during evening prayers in the mosque in troubled Narathiwat province. The local imam was among the dead, reports said.

Previous attacks in the region, which borders Malaysia, have been blamed on Muslim insurgents.

But they tend to target people perceived to be collaborating with the Bangkok government, or to try to force Buddhist residents from the area and establish an Islamic state.

Posted by: 3dc || 06/09/2009 01:18 || Comments || Link || E-Mail|| [10796 views] Top|| File under: Thai Insurgency
Who's in the News
39
[untagged]
6
TTP
4
Hezbollah
3
Govt of Iran
2
Thai Insurgency
2
Govt of Pakistan
2
Hamas
2
al-Qaeda in Britain
2
ISI
1
al-Shabaab
1
Govt of Sudan
1
Iraqi Insurgency
1
al-Qaeda in Pakistan
1
Taliban
1
al-Qaeda in North Africa
Bookmark
E-Mail Me
The Classics
The O Club
Rantburg Store
The Bloids
The Never-ending Story
Thugburg
Gulf War I
The Way We Were
Bio
Merry-Go-Blog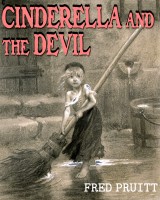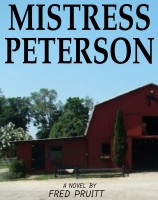 On Sale now!


A multi-volume chronology and reference guide set detailing three years of the Mexican Drug War between 2010 and 2012.

Rantburg.com and borderlandbeat.com correspondent and author Chris Covert presents his first non-fiction work detailing the drug and gang related violence in Mexico.

Chris gives us Mexican press dispatches of drug and gang war violence over three years, presented in a multi volume set intended to chronicle the death, violence and mayhem which has dominated Mexico for six years.
Click here for more information


Meet the Mods
In no particular order...


Steve White
Seafarious
tu3031
badanov
sherry
ryuge
GolfBravoUSMC
Bright Pebbles
trailing wife
Gloria
Fred
Besoeker
Glenmore
Frank G
3dc
Skidmark



Better than the average link...



Rantburg was assembled from recycled algorithms in the United States of America. No trees were destroyed in the production of this weblog. We did hurt some, though. Sorry.
34.229.119.176

Help keep the Burg running! Paypal: