-Lurid Crime Tales-
Mexican cops hunt for gang leader, 36, who escaped from prison while awaiting trial for the murders of three medical students and their Uber driver
[Daily Mail, Where America Gets Its News]
Felipe 'El Piruli' Hernández escaped from a prison in Puebla, Mexico, on Sunday


The 36-year-old was identified by authorities as the leader of a street gang that killed three aspiring doctors and their Uber driver on February 24, 2020


Hernández fled the San Miguel Social Readaptation Center in the municipality of Puebla with the help of another individual, who has been arrested


The accomplice, who has not been named, provided Hernández civilians clothes which allowed him to walk out of the jail undetected


Hernández was accused of killing Colombian nationals José Antonio Parada, 22, and Ximena Quijano, 25, and Mexico native Francisco Javier Tirado, 22


The trio of aspiring doctors were found dead along with Uber driver Jose Manuel Vital after leaving a carnival


A total of three suspects linked to the murders are still behind bars
Posted by: Skidmark || 06/08/2021 03:02 || Comments || Link || E-Mail|| [336065 views] Top|| File under:
Afghanistan
Center of Ghor's Shahrak District Falls to Taliban
[ToloNews] The center of Shahrak district in the central province of Ghor fell to the Taliban

...the Pashtun equivalent of men...
on Sunday evening, local officials confirmed on Monday.

Ghor governor Abdul Zahir Faiz Zada said security forces have evacuated all government offices in the center of the district to prevent civilian casualties in the

festivities

between security forces and the Taliban.

"Soon an operation will be launched by the security forces to retake (the center of the district)," he said.

Footage released on social media shows the Taliban has captured weapons and ammunition from security forces.

After taking Shahrak, the Taliban intensified attacks in Tolak, Dolina and on the outskirts of Ferozkoh, the

lovely provincial capital

, according to local officials.

On Saturday night the Taliban detonated a Humvee full of explosives at a security outpost in Sharak district, killing at least 10 security force members.

"The Taliban has taken four other security force members captive," sources from the province said.

Meanwhile,


...back at the saw mill, Scarface Al had tied Little Nell to the log and was about to turn on the buzz saw...


officials in western Badghis province said that the Taliban have launched attacks in Aab Kamari, Qadis, Moqur and Jawand districts of the province.

"The Taliban has failed in their attempts in Jawand district," said Hassamuddin Shams, the provincial governor. "equipment has been provided to the security forces in the past two weeks and there are enough security forces. Also, the residents support the security forces in fighting the Taliban."

In Herat


...a venerable old Persian-speaking city in western Afghanistan, populated mostly by Tadjiks, which is why it's not as blood-soaked as areas controlled by Pashtuns...


, Pashton Zarghon, Zenda Jan and Kohsan districts also witnessed attacks by the Taliban in the past two days, according to local officials.

"We have warned the government that the outcome of this would be bad and the insecurity in the district is threatening the security of Herat city," said Wakil Ahmad Karokhi, a member of the provincial council.

Civilians have been harmed in the fighting in the western parts of the country.

During recent attacks in Badghis, at least 11 civilians--including

women and kiddies

--were killed in a roadside mine blast.

No group including the Taliban has

grabbed credit

for the blast.
Posted by: trailing wife || 06/08/2021 00:00 || Comments || Link || E-Mail|| [336070 views] Top|| File under: Taliban
Africa Horn
Somali army kill more than 130 al-Shabab militants in 3-week operations
[AlAhram] During the operations, the army has also recovered weapons and other military equipment which the group has been using to mount attacks in the region

More than 130 al-Shabaab

...... an Islamic infestation centering on Somalia attempting to metastasize into Kenya, Tanzania, Uganda, and similar places, all ofwhich have enough problems without them...


murderous Moslems

have been killed in the past three weeks of security operations in the Middle Shabelle region, the Somali National Army (SNA) said on Monday.

The army said the security operations being led by SNA chief Odowaa Yusuf Rage will be intensified in all al-Shabaab's hideouts in the region.

"More than 130 Shabaab were killed in the current operations," SNA said in a brief statement, noting that the operation will continue until all-Shabaab fighters are flushed out from their bases.

During the operation, the army has also recovered weapons and other military equipment which the group has been using to mount attacks in the region.

The SNA forces are currently conducting operations to flush out the al-Qaeda allied terrorist group from areas in the Middle Shabelle region, taking over new areas where Shabaab

murderous Moslems

have been killing and harassing people.

The government forces have intensified operations against Shabaab

murderous Moslems

in southern and central regions where the

murderous Moslems

are still in control of strongholds in the rural areas, conducting ambushes and planting landmines.
Posted by: trailing wife || 06/08/2021 00:00 || Comments || Link || E-Mail|| [336065 views] Top|| File under: al-Shabaab (AQ)
Africa North
Two Dead in Libya Car Bombing
[ENGLISH.AAWSAT] Two members of Libya's security forces, including a senior officer, were killed and five others

maimed

Sunday evening in a

boom-mobile

blast at a checkpoint in the country's south, a police source said.

"A

boom-mobile

went kaboom! as it was crossing a roadblock set up by the security forces" in the city of Sebha, a police official in the city said.

A security source in Sebha said the blast was caused by a

jacket wallah

who detonated a

boom-mobile

.

Sebha is located around 750 kilometers south of the capital Tripoli


...a confusing city, one end of which is located in Lebanon and the other end of which is the capital of Libya. Its chief distinction is being mentioned in the Marine Hymn...


"Two security officers were killed, five others were

maimed

and heavy material damage" was caused, the source said.

Local media showed images of badly damaged security force vehicles surrounded by debris.

ISIS claimed late on Sunday responsibility for the attack, saying one of its

forces of Evil

stormed the checkpoint using an

car bomb

.

Interim Prime Minister Abdulhamid Dbeibah wrote on Twitter that it had been a "cowardly terrorist act", offering condolences to the families of the two "

deaders

" killed.

"Our war against terrorism continues," Dbeibah added.
Sebha, capital of the southern province of Fezzan, is controlled by forces loyal to eastern strongman Khalifa Haftar

...Self-proclaimed Field Marshal, served in the Libyan army under Muammar Qadaffy, and took part in the coup that brought Qadaffy to power in 1969. He became a prisoner of war in Chad in 1987. While held prisoner, he and his fellow officers formed a group hoping to overthrow Qadaffy, so it's kind of hard to describe him as a Qadaffy holdover. He was released around 1990 in a deal with the United States government and spent nearly two decades in the United States, gaining US citizenship. In 1993, while living in the United States, he was convicted in absentia of crimes against the Jamahiriya and sentenced to death. Haftar held a senior position in the anti-Qadaffy forces in the 2011 Libyan Civil War. In 2014 he was commander of the Libyan Army when the General National Congress (GNC) refused to give up power in accordance with its term of office. Haftar launched a campaign against the GNC and its Islamic fundamentalist allies. His campaign allowed elections to take place to replace the GNC, but then developed into a civil war. Guess you can't win them all. Actually, he is, but slowly...
and has been the scene of several

krazed killer

attacks in recent years.

Posted by: Fred || 06/08/2021 00:00 || Comments || Link || E-Mail|| [336068 views] Top|| File under: Islamic State
Down Under
Inside the 'AN0M' bust: How fake encrypted app sting saw 4,000 cops sweep through the underworld arresting more than 100 and seizing trove of 3.77 tonnes of drugs, $45 million in cash, guns and GODFATHER memorabilia
[Daily Mail, where America gets its news]
Huge AFP bust has seen 4,000 cops storm Australia's underworld overnight


In the nation's biggest ever police bust, 224 people have been arrested


Cops used world-leading tech to bust criminals' encrypted message systems


But Mail can reveal mission was almost compromised by a tech geek blogger


Ninja Warrior star Sopiea Kong was arrested after 154g of meth was seized


Bachelorette star Samuel Minkin was charged with possession of cannabis


Former Bandito bikie


...bikies are motorcycle gangs, Middle Eastern lads, primarily Lebanese. There are Sunni bikie gangs, Shiite bikie gangs, and even one called Soldiers of Islam. Along with the usual, they're fond of stolen rocket launchers and molesting women on Australian beaches. In 2019 new linkages were revealed between Australia's narco-jihadis and the Hispano-American drug routes that have been connected to Hizbollah and the Iranian Revolutionary Guard Corp. ...

Benjamin Joseph Thornton was arrested and denied bail


Police charged 224 alleged offenders and shut down six clandestine laboratories
Former Bandito bikie Benjamin Joseph Thornton, 31, was arrested after police seized two mobile phones and a small quantity of cocaine. He was denied bail and will reappear in court next week.

The bust exposed new details about how one of Australia's most wanted fugitives gave police extensive access to the world's criminal underworld.

Drug kingpin and Comancheros bikie associate Hakan Ayik has spent the last decade on the run from Australian authorities after fleeing the country in 2010.

Now living in Turkey, he was tricked into distributing messages to his criminal associates around the world via encrypted communications app AN0M, unaware it was being run by FBI special agents.

Three years ago, Australia Federal Police identified Ayik as a key influencer to successfully distribute the encrypted AN0M devices due to his high status in the criminal underworld.

Then known as Joseph Hakan Ayik, the Sydney bikie associate and gym junkie fled Australia in 2010 to avoid arrest over a $230 million heroin importation.

Ayik, subbed one of the world's most prolific drug-smuggling masterminds, was later detained in Cyprus but then escaped and fled to Turkey, where he has created a new life.

He invested his proceeds of crime in hotel and resort developments while living a lavish lifestyle that extended to flashy cars and private yachts.

His Dutch wife, hair transplant business owner Fleur Messelink publicly flaunted the couple's elaborate lifestyle on Instagram until this week.

AFP Commissioner Reece Kershaw said the alleged syndicate included 'some of the most dangerous criminals to Australia'.

'We allege they are members of outlaw motorcycle gangs, Australian Mafia, Asian crime syndicates and serious and organised crime groups,' he told reporters on Tuesday.

'We allege they've been trafficking illicit drugs into Australia at an industrial scale.

'Sadly, criminal gangs are targeting Australia because it is one of the most profitable countries in the world to sell drugs, and for three years, this operation has been overt.'

Mr Kershaw said detectives have arrested the alleged 'King makers' behind the alleged crimes, prevented mass shootings in suburbs and 'frustrated serious and organised crime by seizing their ill-gotten wealth'.

'And these figures are likely to increase over the coming days. Collectively, these alleged offenders are facing jail terms that could run into hundreds of years and some of the charges they are facing carry life imprisonment,' he said.
Posted by: Skidmark || 06/08/2021 02:47 || Comments || Link || E-Mail|| [336067 views] Top|| File under: Narcos
Europe
French Court Investigates Lafarge's Links to Terrorism in Syria
[ENGLISH.AAWSAT] The Court of Cassation,

La Belle France

's highest judicial body, will investigate Tuesday the activities of industrial company Lafarge in Syria until 2014.

A year and a half ago, the

Gay Paree

Court of Appeal dropped the charge of "complicity in crimes against humanity" against Lafarge, however, the Court of Cassation is considering six appeals in which the company remains prosecuted for "terrorist financing."

The group and its two former executives, former security director Jean-Claude Veillard and an ex-director of Lafarge's Syrian subsidiary, Frederic Jolibois are contesting the charges.

Meanwhile,


...back at the palazzo, Count Guido had escaped from his bonds and overwhelmed his guard using the bludgeon the faithful Filomena had smuggled to him in the loaf of bread...


a number of associations want to be a civil party in the case, and former employees of Lafarge in Syria are fighting against dropping the charge of "complicity in crimes against humanity."

The judicial investigation was launched in June 2017 after complaints submitted by the French Ministry of Economy and Finance, Sherpa, and the European Center for Constitutional and Human Rights (ECCHR).

Lafarge SA group was suspected of paying nearly €13 million via its Syrian subsidiary to

murderous Moslem

groups, including ISIS, to keep its operation going.

It is also suspected that the group sold cement for ISIS' benefit and paid middlemen to obtain raw materials from

hard boy

factions.

An internal report requested by Lafarge-Holcim, which resulted from the merger between French Lafarge and Swiss Holcim in 2015, revealed that the company paid intermediaries to negotiate with "

gang

s." However,


it was a brave man who first ate an oyster...


the group has always denied any responsibility in relation to the recipient of these funds.

In June 2018, prosecutions were underway against eight officials from the group.

Gay Paree

investigative judges indicted the group as a legal entity, on charges of "complicity in crimes against humanity", "financing terrorism", "violation of the embargo" and "endangering" its workers' lives in its factory in Jalabiya, northern Syria.

The Court of Cassation will discuss whether the most serious criminal descriptions are appropriate in this file.

The court will choose whether the company was knowingly "financing a terrorist project" without necessarily having specific motives, or it was "complicit in crimes against humanity," which requires proof of intent with prior knowledge of and joining a more visible criminal scheme.

The judges of the Court of Cassation will also consider "serious and clear evidence" necessary to press other charges.
Posted by: Fred || 06/08/2021 00:00 || Comments || Link || E-Mail|| [336068 views] Top|| File under: Islamic State
Great White North
Canadian family killed in ramming were targeted for being Muslim — police
Either it was deliberate, in which case in addition to being horrible it should be a warning to jihadis and their supporters of the odds they face should the native populace be roused against them, or the driver is being grossly overcharged just because the victims are Muslim.

[IsraelTimes] A family of five who were struck by a vehicle were targeted because they were

Moslem

s, Canadian police said Monday.

Four members of the family were killed in the incident and one remains in the hospital.

The incident occurred Sunday evening when a truck plowed into the group of pedestrians.

"This was an act of mass murder perpetuated against

Moslem

s," London, Ontario Mayor Ed Holder said. "It was rooted in unspeakable hatred. The magnitude of such hatred can make one question who we were as a city."

Police in London, Ontario said the victims are a 74-year-old woman, a 46-year-old man, a 44-year-old woman, and a 15-year-old girl.

A 9-year-old boy remains in hospital

at death's door

. The family requested the names not be released.

A man is under arrest and faces four counts of first-degree murder.

Police said suspect Nathaniel Veltman, 20, a resident of London, Ontario, did not know his victims. Police said a black pick up truck mounted a curve and struck the victims at an intersection.

"We believe the victims were targeted because of their Islamic faith," London Police Chief Stephen Williams said.

"We understand that this event may cause fear and anxiety in the community, particularly in the

Moslem

community, in any community targeted by hate," he said. "There is no tolerance in this community who are motivated by hate target others with violence."

Police said arrested the suspect man in the parking lot of a nearby mall.
A family friend, Zahid Khan, told the

News Agency that Dare Not be Named

that the four were a grandmother, father, mother and teenage daughter.

Khan said the family had immigrated from Pakistain 14 years ago and were dedicated members of a local mosque. "They were just out for their walk that they would go out for every day," he said near the site of the crash.
Posted by: trailing wife || 06/08/2021 01:30 || Comments || Link || E-Mail|| [336066 views] Top|| File under:
Iraq
Top Kurdish Iraqi intelligence officer assassinated in Baghdad
[Rudaw] A top Kurdish officer in the Iraqi intelligence service was assassinated on Monday in Baghdad, the National Intelligence Service has confirmed, in the second

liquidation

operation against intelligence officers in recent months.

The National Intelligence Service confirmed the

liquidation

of Nibras Farman al- Faily, describing it as a "desperate attempt" to dissuade the agency from its work.

"At a time when the National Intelligence Service expresses its deepest condolences to the martyr's family, relatives and loved ones, it affirms that the martyr's blood will be a beacon for retribution against the criminal killers who are trying to rob the will of the state and weaken the determination of its sons," it said in a statement.

Faily's

liquidation

comes two weeks after Iraqi security forces arrested a prominent leader from the Popular Mobilization Forces (PMF or al- Hashd al-Shaabi) Qassem Musleh at in May on terrorism-related charges. Musleh has been accused of being linked to the killing of prominent activists in Karbala.

The arrest was carried out by the anti-corruption committee led by Ahmed Abu Ragheef, a senior intelligence and investigations officer in the Ministry of Interior.

Faily's death comes two months after the Ministry of Interior's deputy director of military intelligence survived an

liquidation

attempt south of Baghdad.

In March, an intelligence officer was assassinated in Mansour district, west of the Iraqi capital.

Tension between the intelligence service and pro-Iranian militias has risen recently, with militias threatening those working for the intelligence service.

In March, Sadiqoun bloc MP Hassan Salem, who represents the Asaib Ahl al-Haq militia attacked the Iraqi intelligence service, saying that it should be "purified of the traitors" that coordinate with the United States.
Posted by: trailing wife || 06/08/2021 02:52 || Comments || Link || E-Mail|| [336067 views] Top|| File under: Govt of Iran Proxies
Syria-Lebanon-Iran
Syrian media report Israeli air strike in Damascus area
[IsraelNationalNews] Syrian media on Tuesday evening reported that Israel carried out an air strike in its territory from Lebanese airspace.

The reports said that the country's air defense systems had been activated against "Israeli aggression".

It was also reported that explosions were heard in the Damascus area following the air strike.

A Syrian military source said that the attack caused only property damage and that there were no injuries.

The source added that "our air defense systems were activated against the aggression missiles and intercepted some of them".

In early May, Syrian media reported that Israel carried out an air strike against Hezbollah targets in the Quneitra area. The Syrian news agency reported that the attack was carried out using a helicopter. No injuries were reported. This was the second night in a row that Syria reported an Israeli attack in its territory.

The previous night, Syrian media reported that Israel carried out an air strike in the Latakia area in the western part of the country. According to the reports, the Syrian air defense systems were activated following the air strike. Explosions were also reported to have been heard near Latakia. Syrian television reported that the target of the air strike was a warehouse with plastic materials. According to the report, one person was killed and six others were injured in the attack.
Posted by: g(r)omgoru || 06/08/2021 18:05 || Comments || Link || E-Mail|| [336071 views] Top|| File under:
Who's in the News
42
[untagged]
4
Govt of Iran
3
Hezbollah
3
Commies
3
Hamas
3
Islamic State
2
Antifa/BLM
2
Narcos
2
Sublime Porte
2
Govt of Iran Proxies
1
[untagged]
1
Arab Spring
1
Palestinian Authority
1
Taliban
1
al-Shabaab (AQ)
1
Human Trafficking
Bookmark
E-Mail Me
The Classics
The O Club
Rantburg Store
The Bloids
The Never-ending Story
Thugburg
Gulf War I
The Way We Were
Bio
Merry-Go-Blog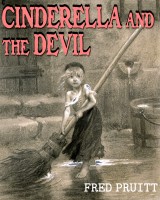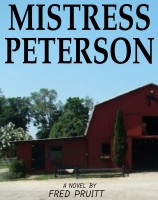 On Sale now!


A multi-volume chronology and reference guide set detailing three years of the Mexican Drug War between 2010 and 2012.

Rantburg.com and borderlandbeat.com correspondent and author Chris Covert presents his first non-fiction work detailing the drug and gang related violence in Mexico.

Chris gives us Mexican press dispatches of drug and gang war violence over three years, presented in a multi volume set intended to chronicle the death, violence and mayhem which has dominated Mexico for six years.
Click here for more information


Meet the Mods
In no particular order...


Steve White
Seafarious
tu3031
badanov
sherry
ryuge
GolfBravoUSMC
Bright Pebbles
trailing wife
Gloria
Fred
Besoeker
Glenmore
Frank G
3dc
Skidmark



Better than the average link...



Rantburg was assembled from recycled algorithms in the United States of America. No trees were destroyed in the production of this weblog. We did hurt some, though. Sorry.
35.172.111.47

Help keep the Burg running! Paypal: